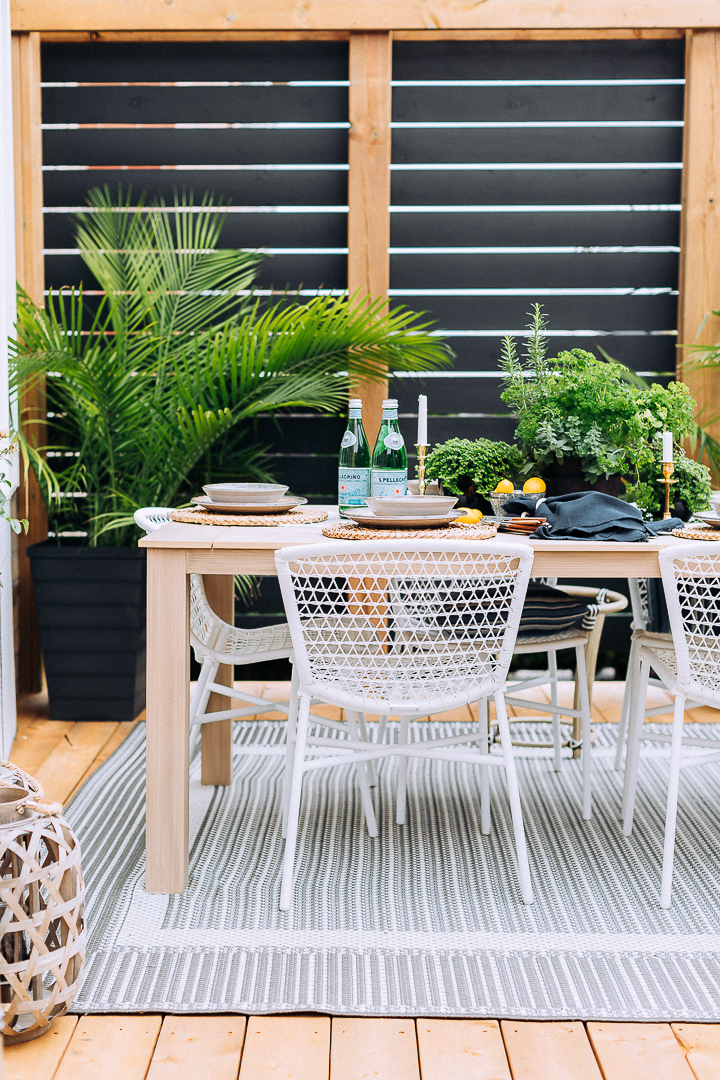 Hello friends. Long time no talk. I have to apologize for things being a little quiet around here. Hubby took some time off a couple of weeks ago and though it was supposed to be a little holiday, we worked on finishing the backyard. We worked on the little sitting area and I can't wait to show you later on  but I can give you a little peek to the dining area. I set up a quick and easy outdoor tablescape two ways.
As you can see, we painted the privacy wall black. I love how the black paint looks but I'm still unsure if the beams should be painted black or not? Hubby wanted them to remain unpainted and though I like the contrast, I wonder if it would look better all painted black. Unfortunately, once you commit, you can't really go back.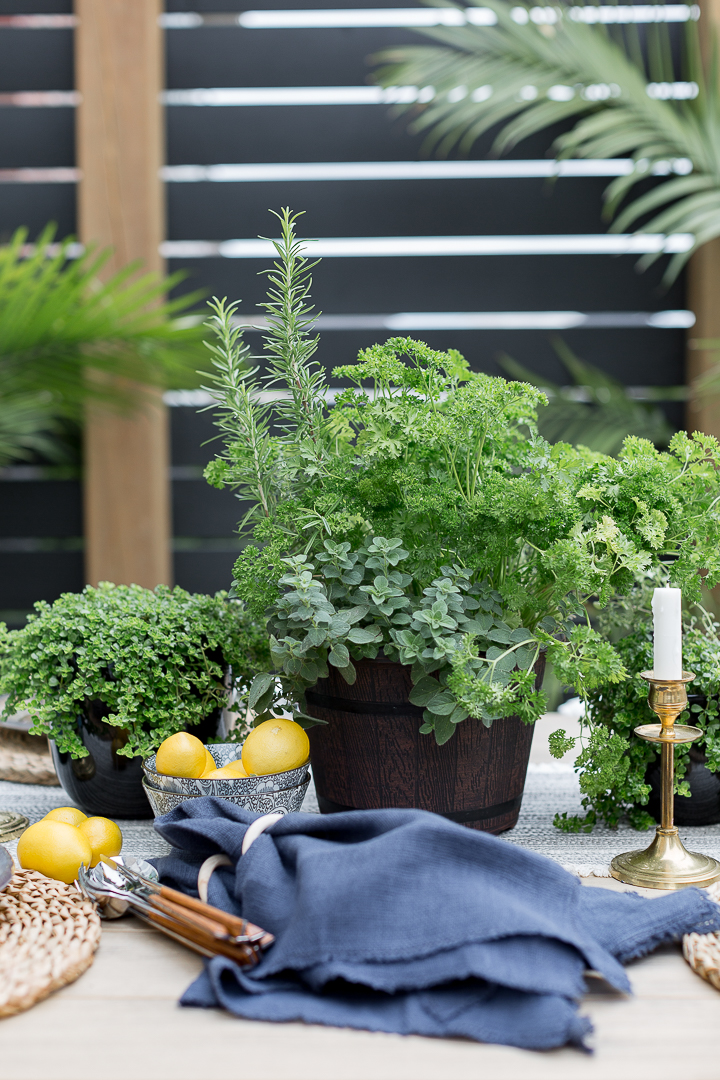 As the centerpiece I used this little planter with herbs. I love how these look in this little tub and the fragrance of the herbs when you're sitting at the table.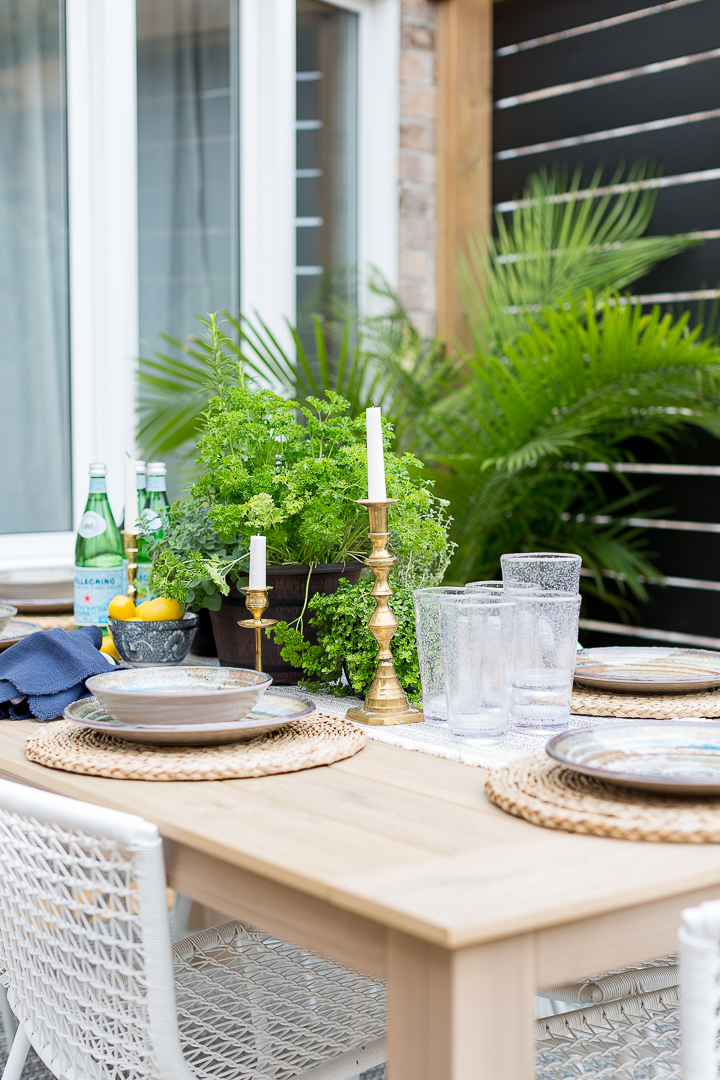 I used melamine outdoor plates and glasses…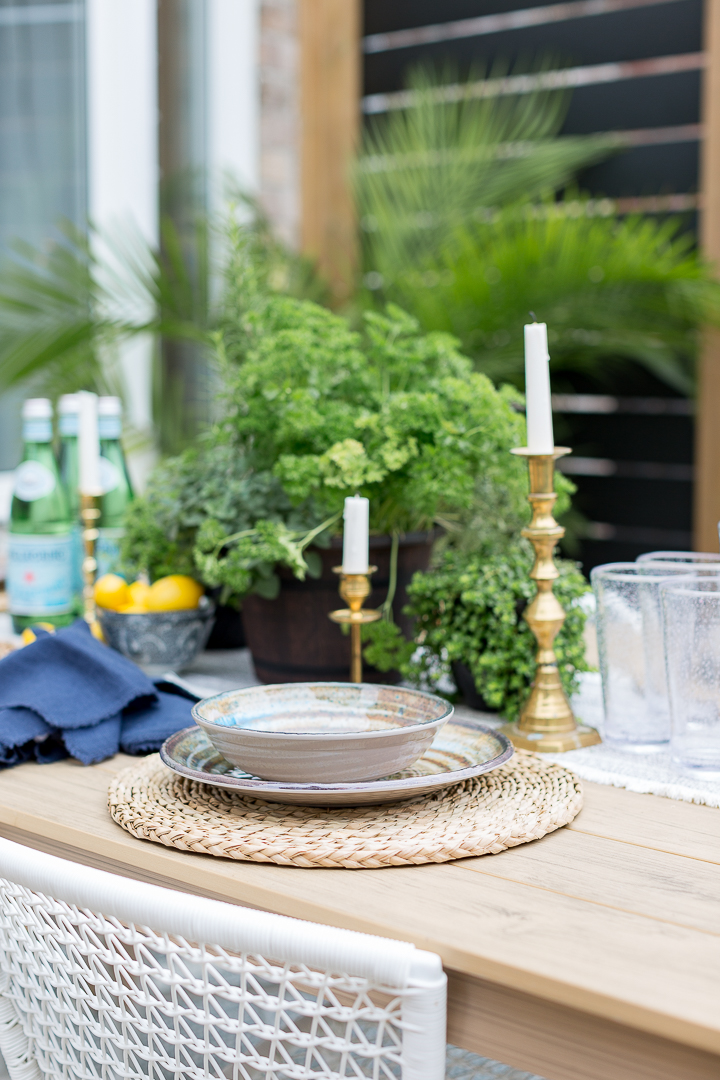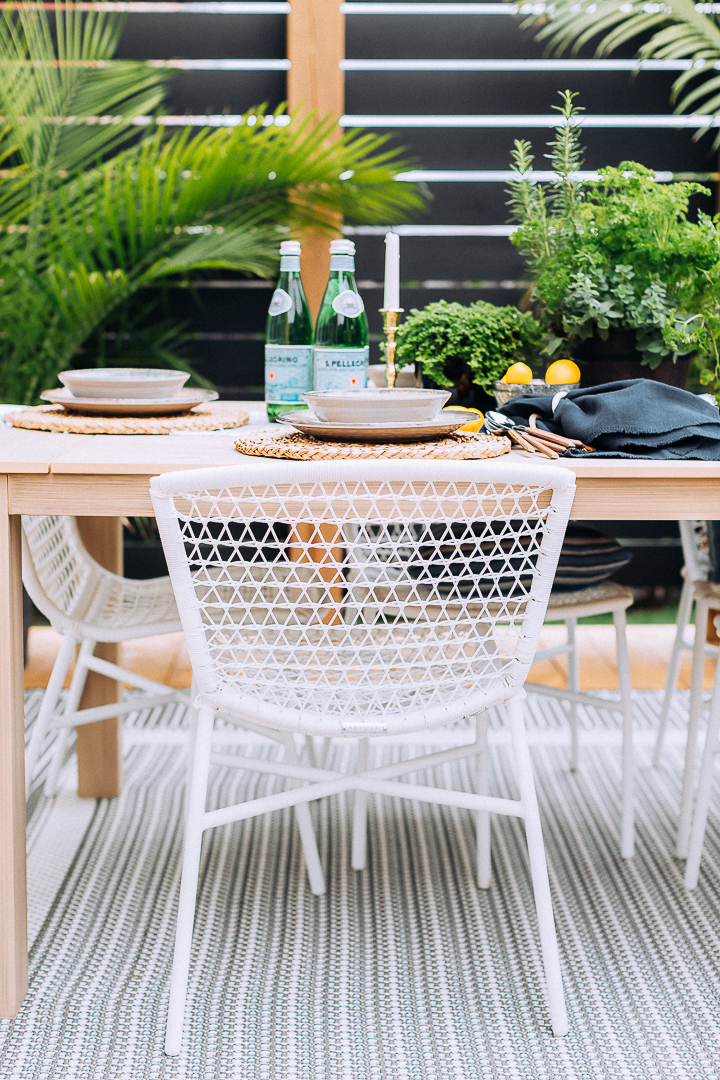 Super simple but I think it looks so pretty. The chairs are from Article from last year. I actually moved the black outdoor chairs indoors.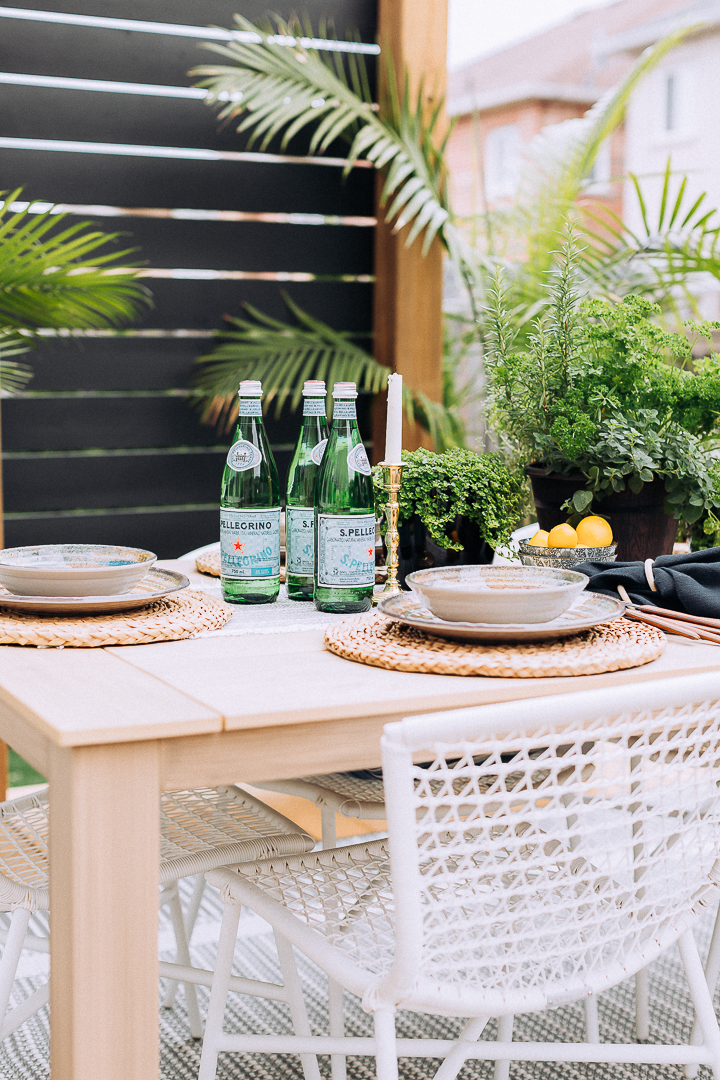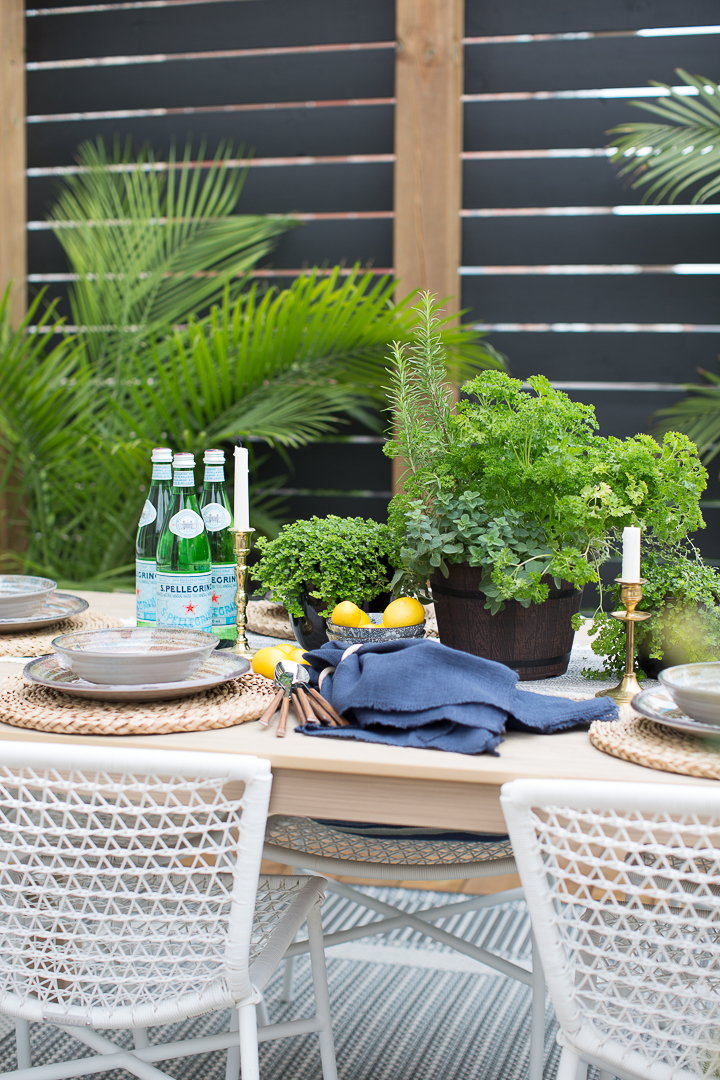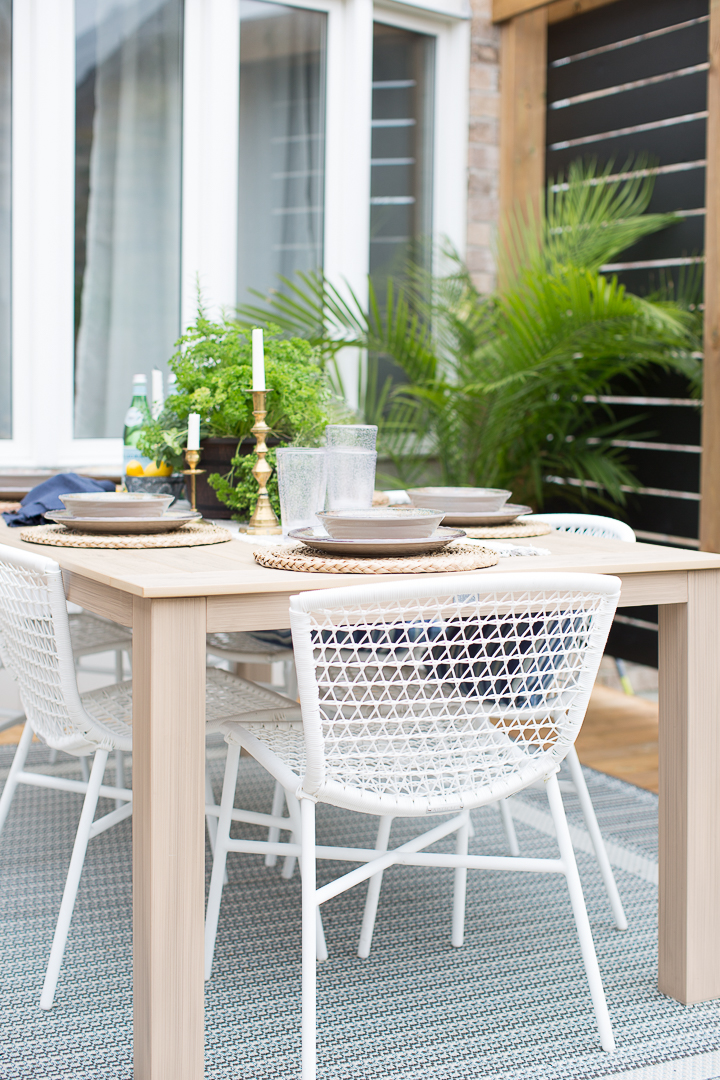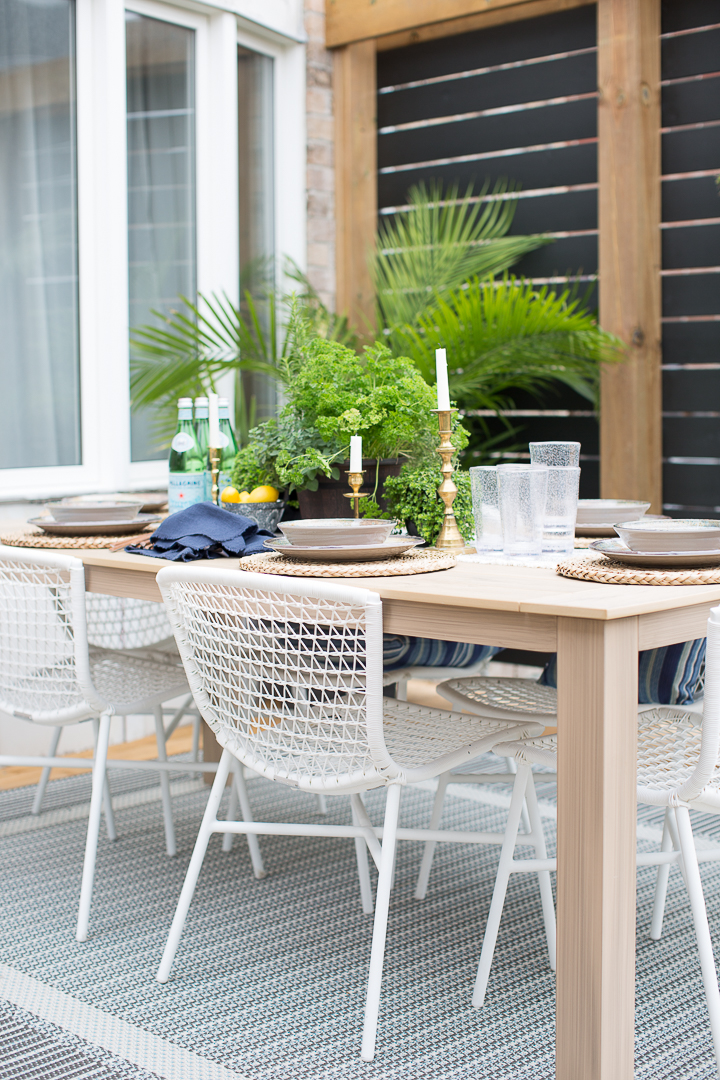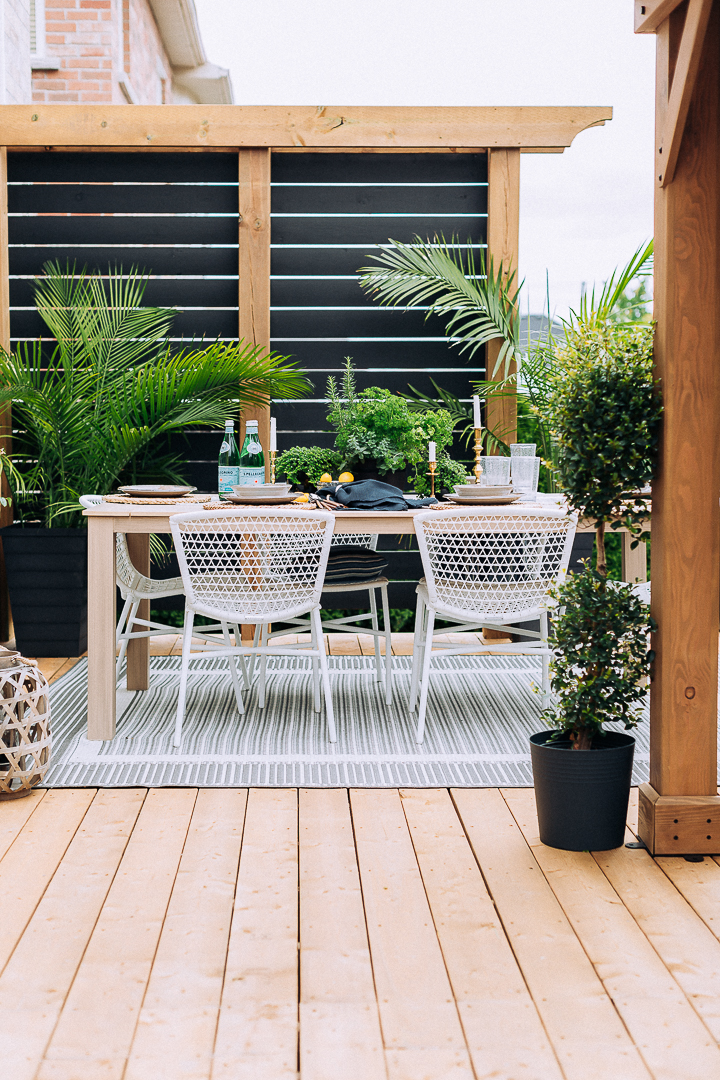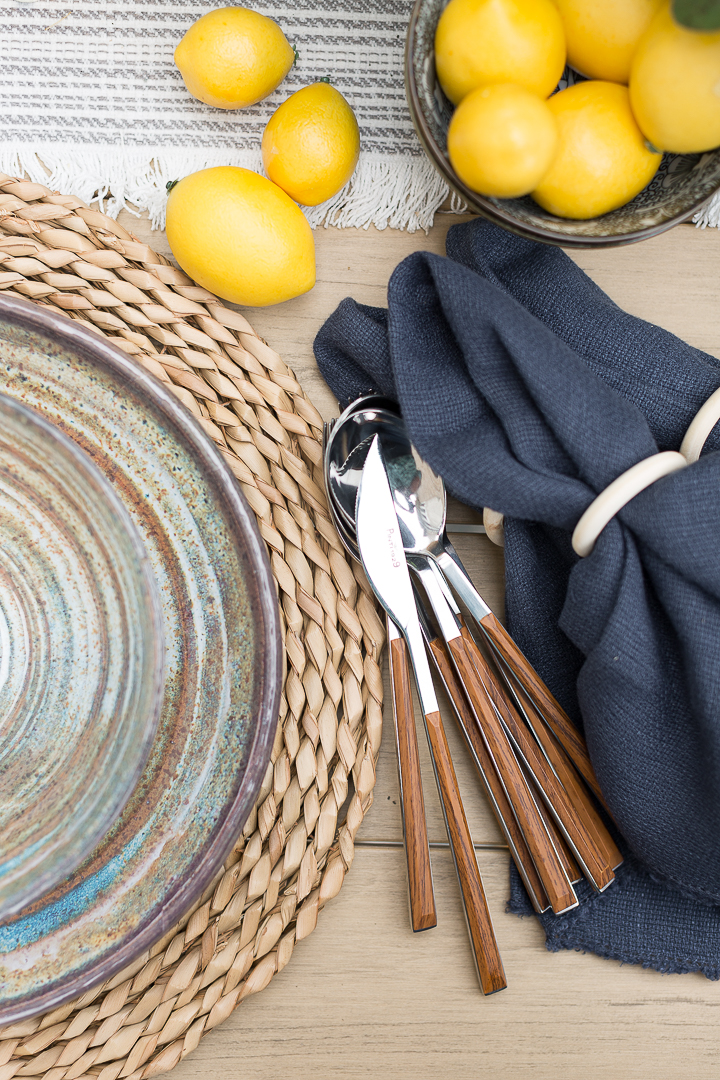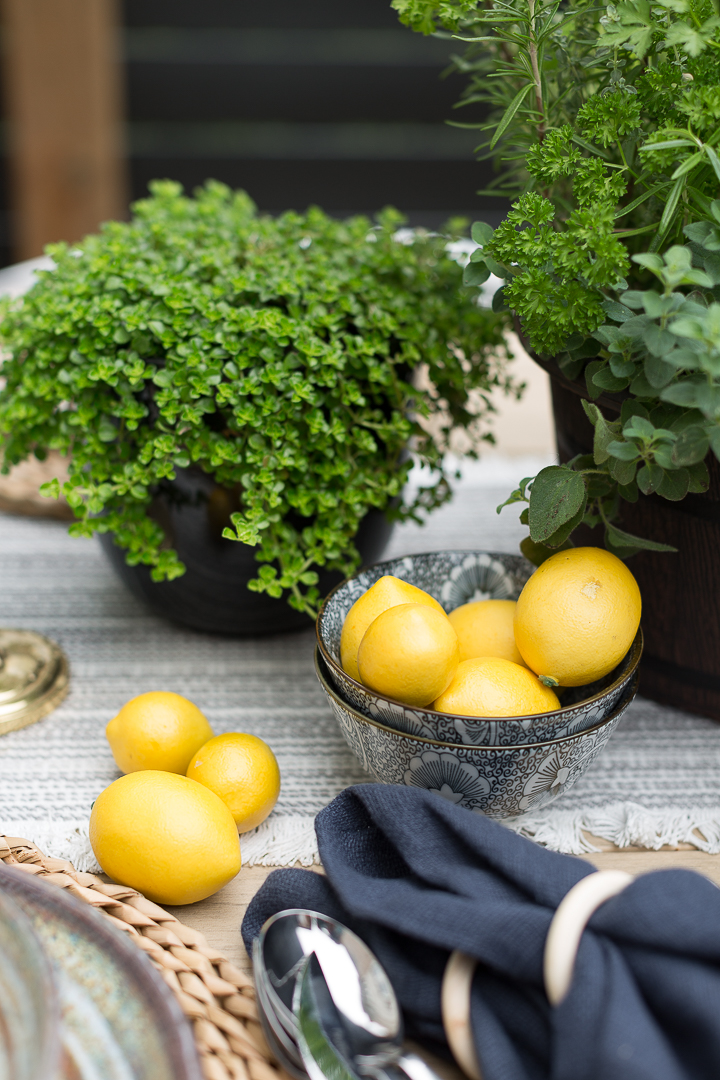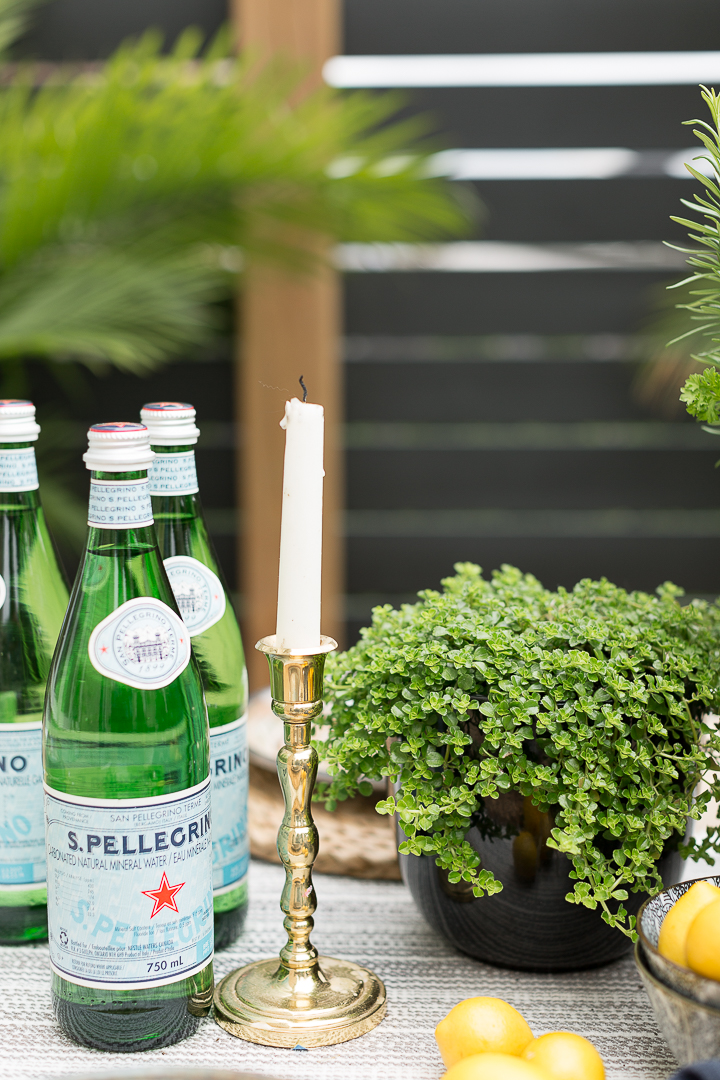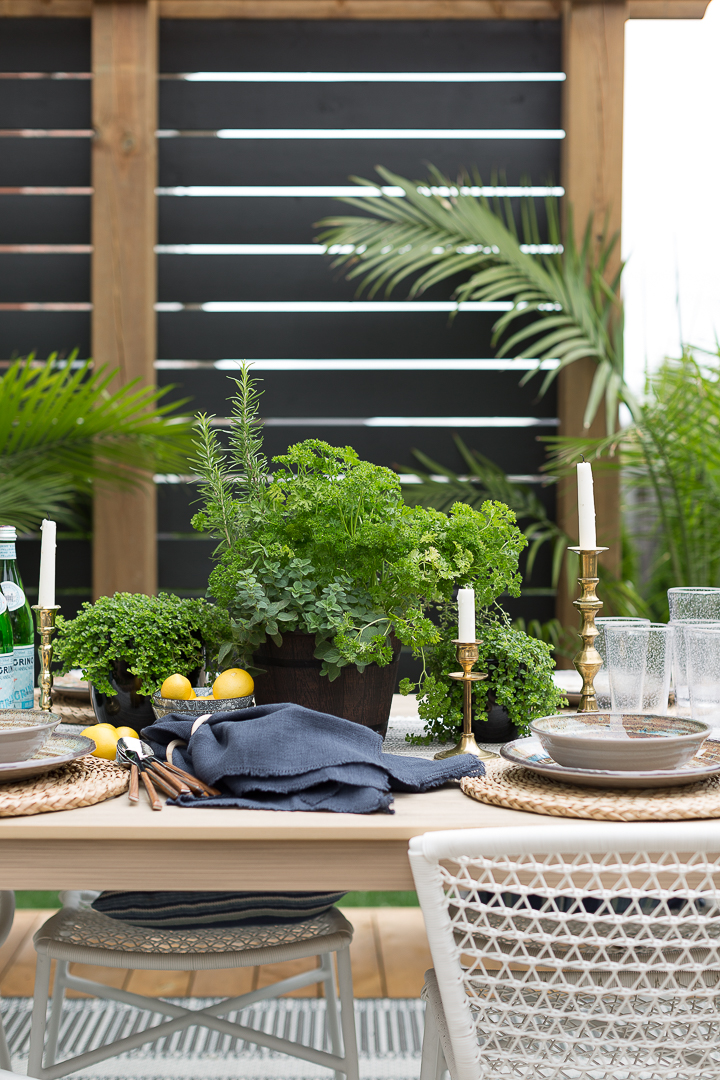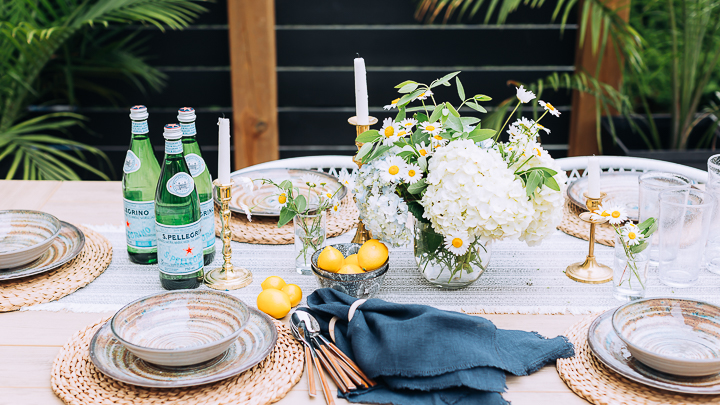 For the second look, I simply put together this little arrangement using hydrangeas from the grocery store and some wild daisies I picked from the side of the road.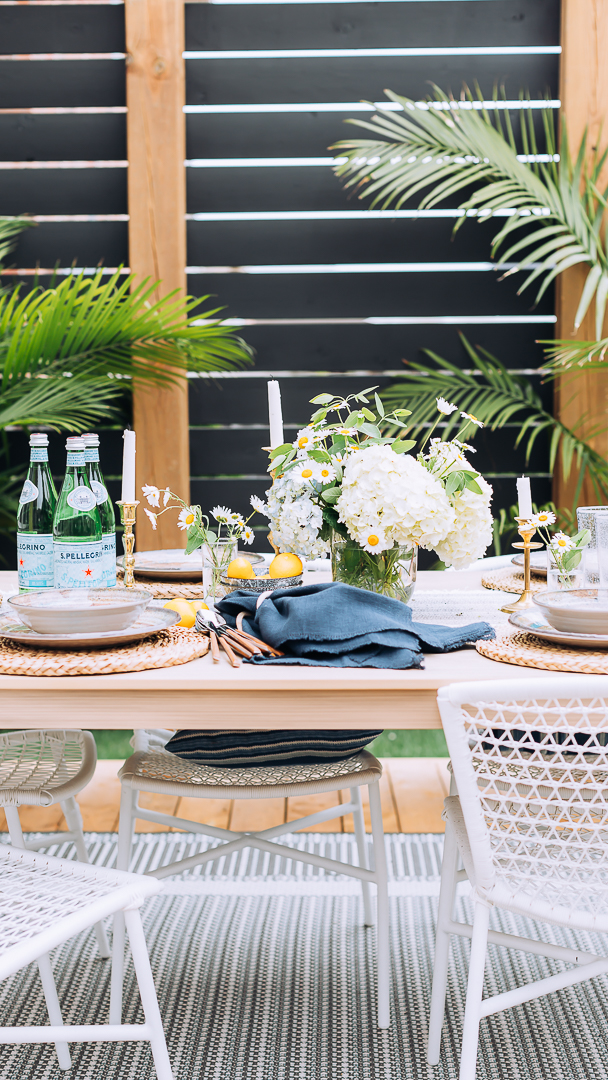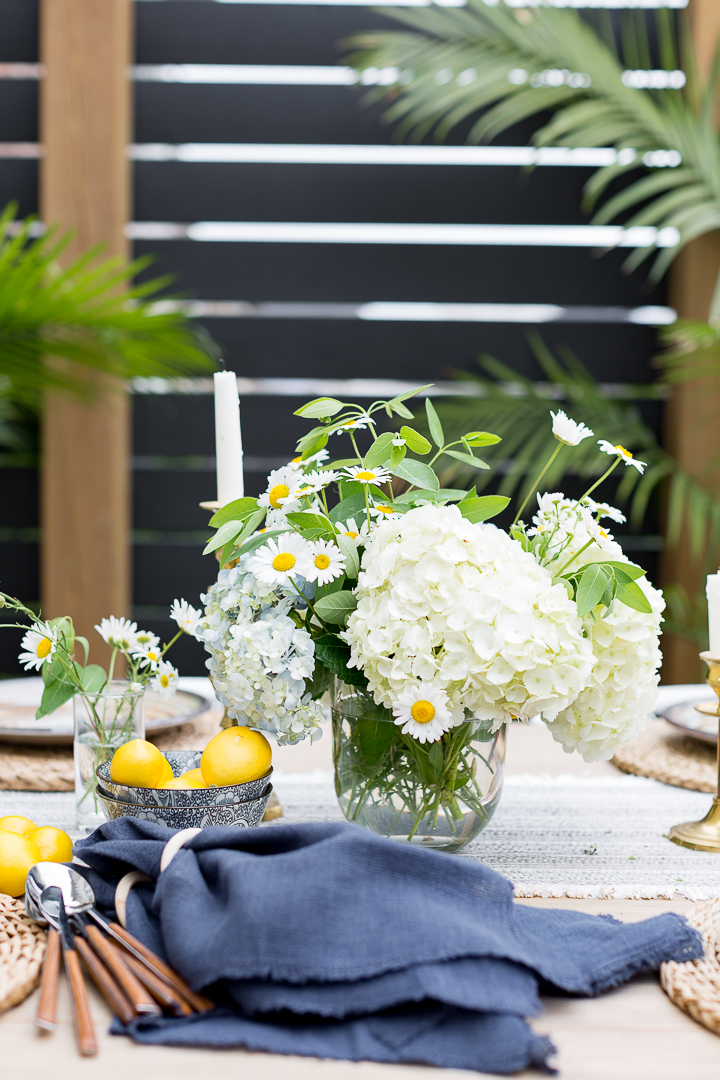 I love the way the daisies look with the hydrangeas, it's such a pretty summer arrangement that takes very little effort.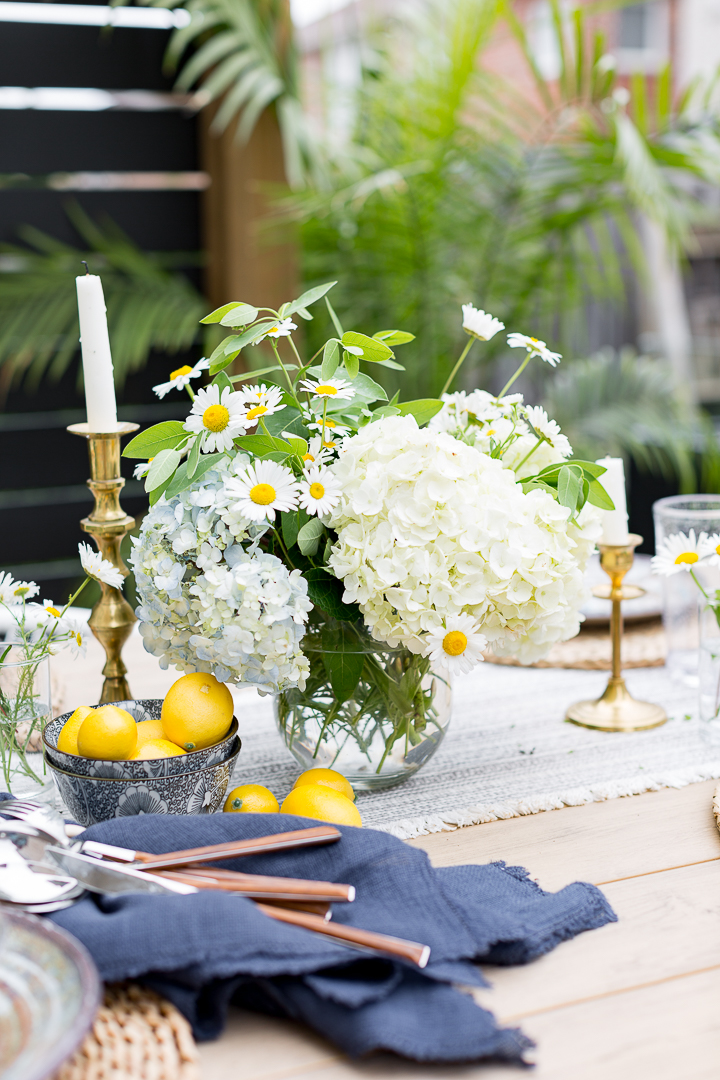 I used my old brass candle holders for a touch of glam.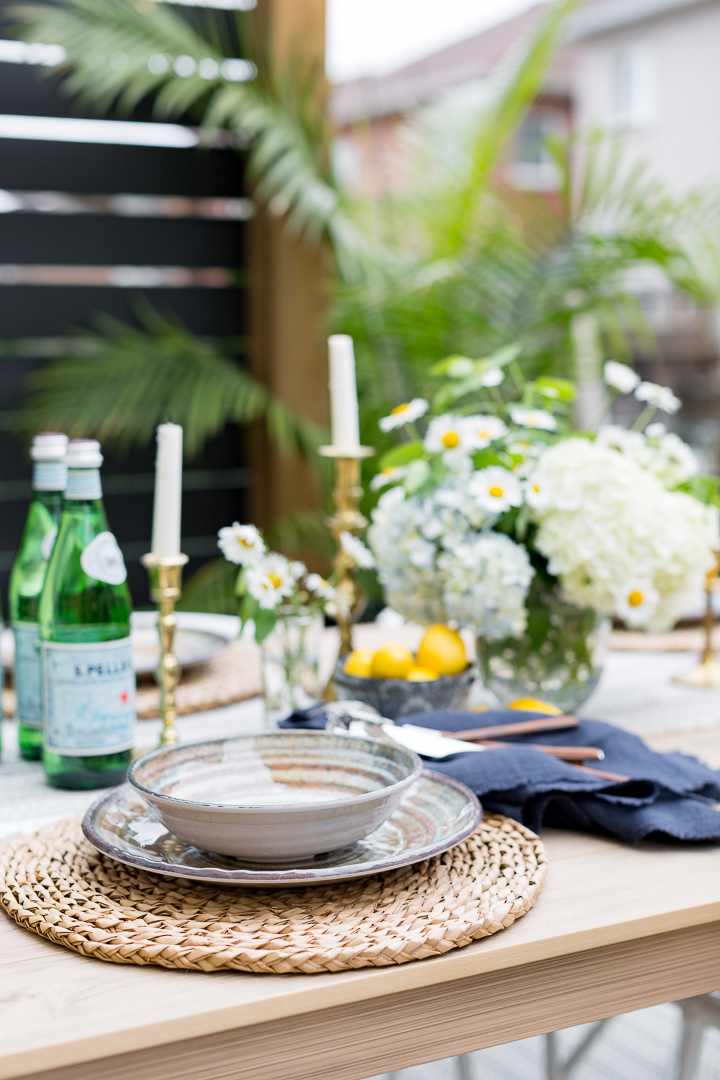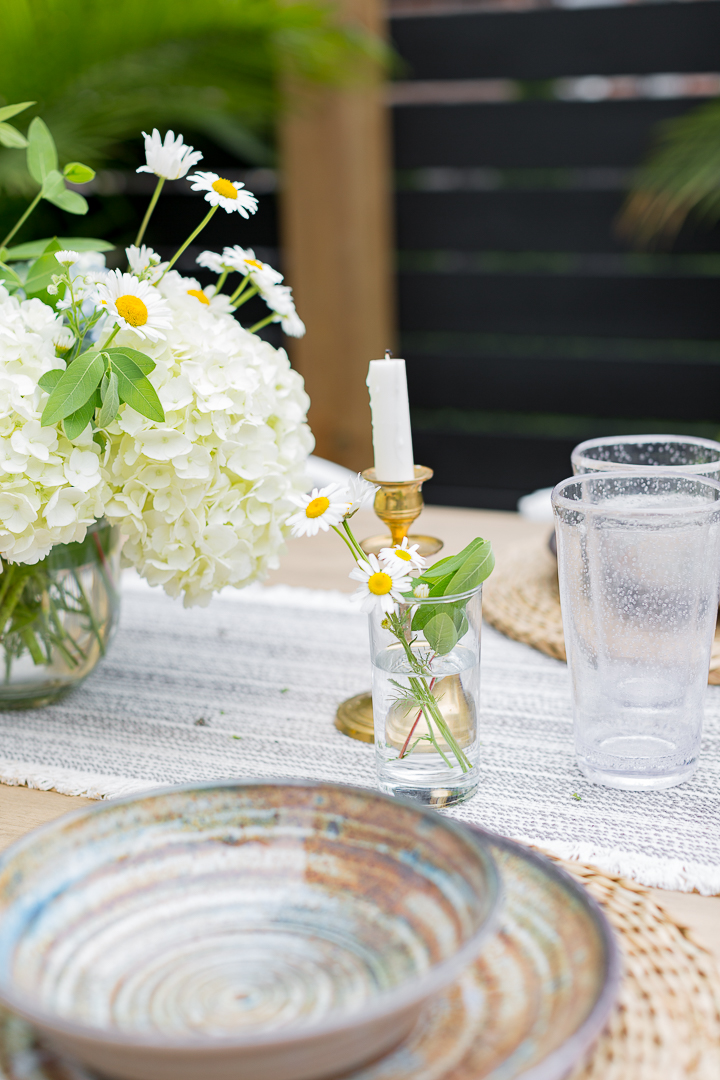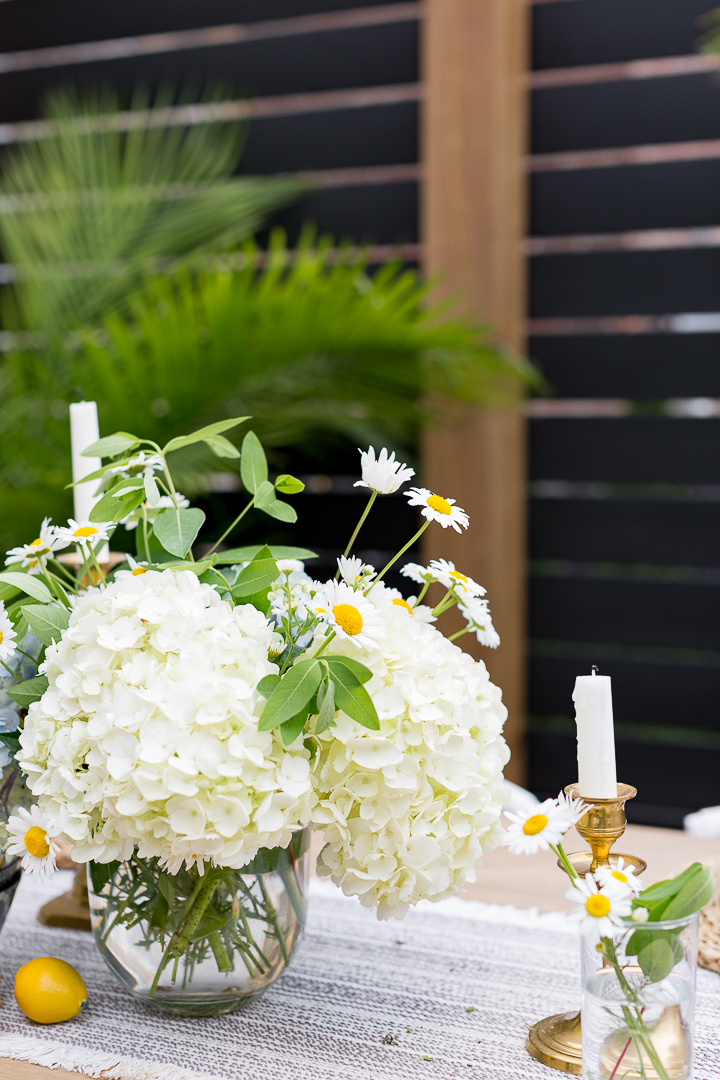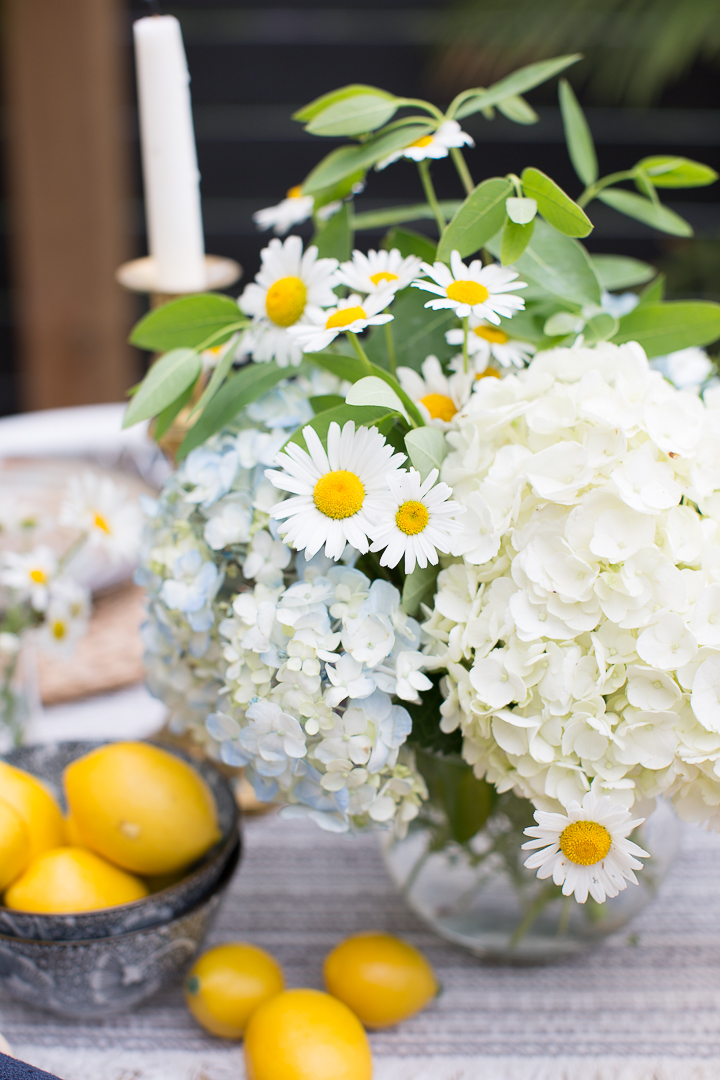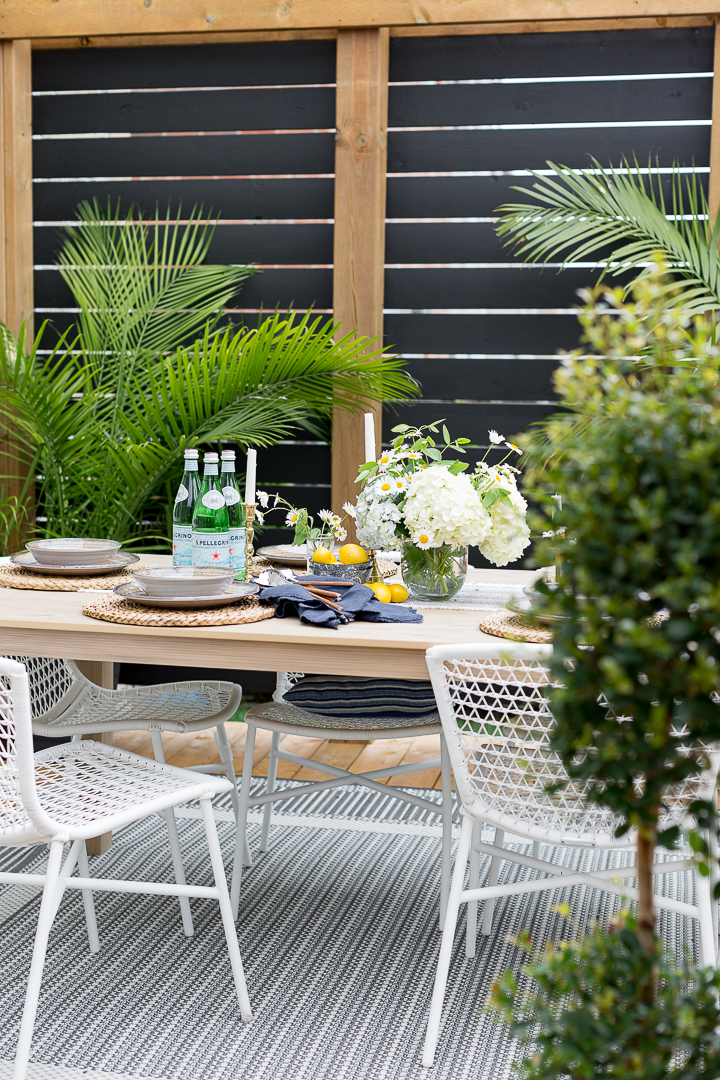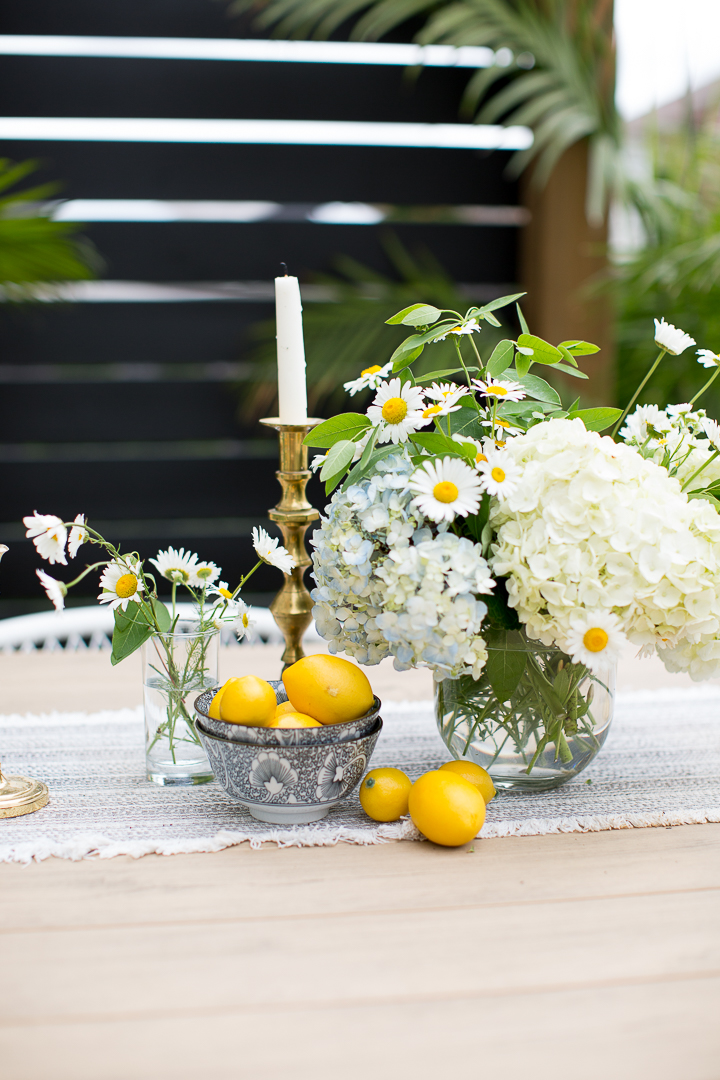 Summer time is about taking it easy and these pretty tablescapes were super easy to put together but still make it feel special.
Thank you so much for stopping by today. I hope you're enjoying your summer so far.
See you soon. Much love,
Lucy