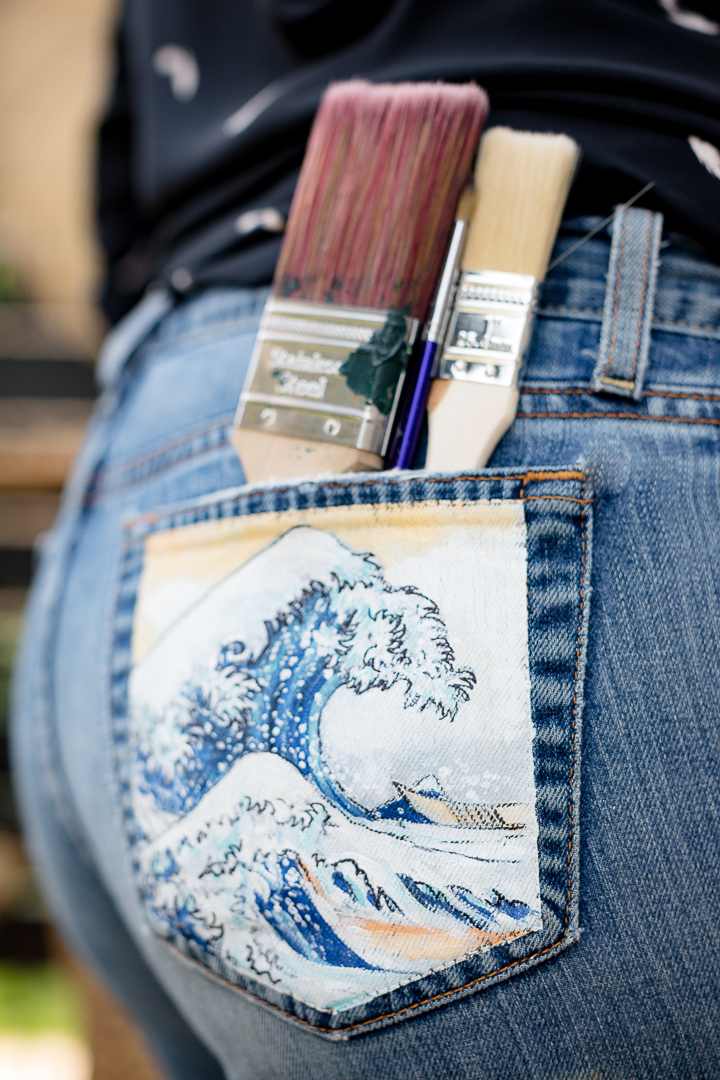 Hello friends. I have a fun little project today and though it's not perfect, I really enjoyed the process. I used my favourite fabric paints SoSoft by Decoart and painted my jean pocket with my version of The Great Wave off Kanagawa. I filmed the process for you in case you're interested.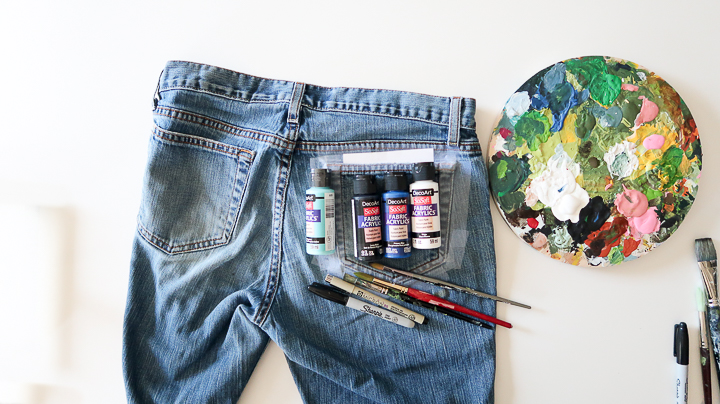 You will need SoSoft Paint – Colors used, Lamp black, White, Indian Turquoise, Primary Blue, Ocean Blue.

Brushes
Fine Point Permanent Marker
Masking Tape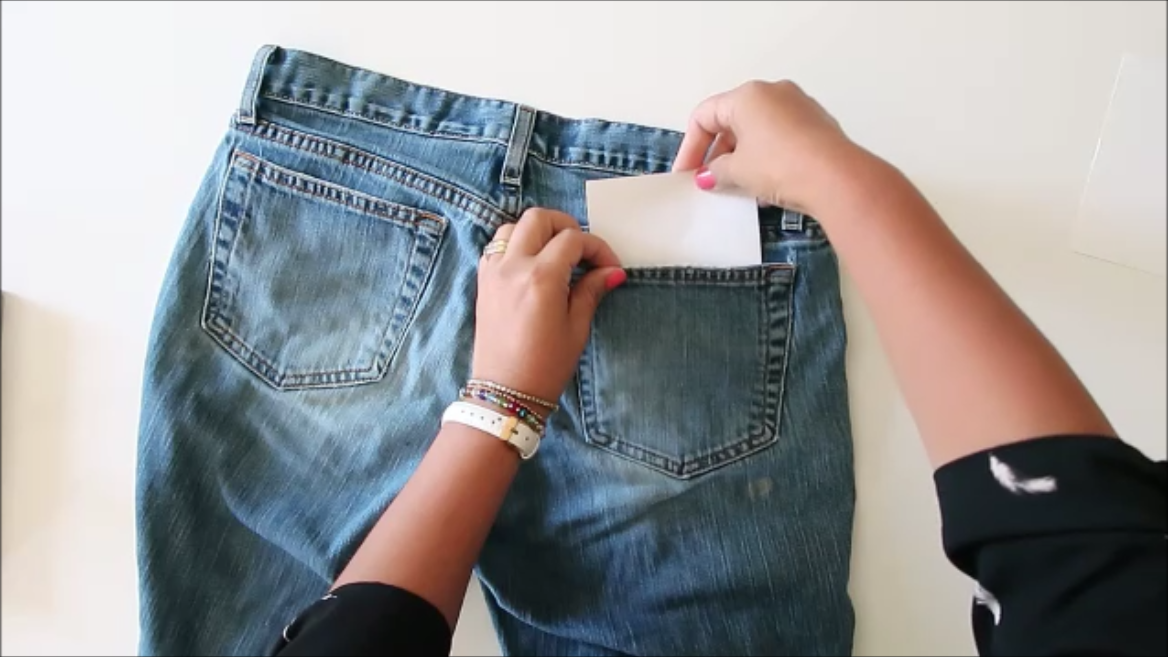 Place a piece of cardboard in the pocket.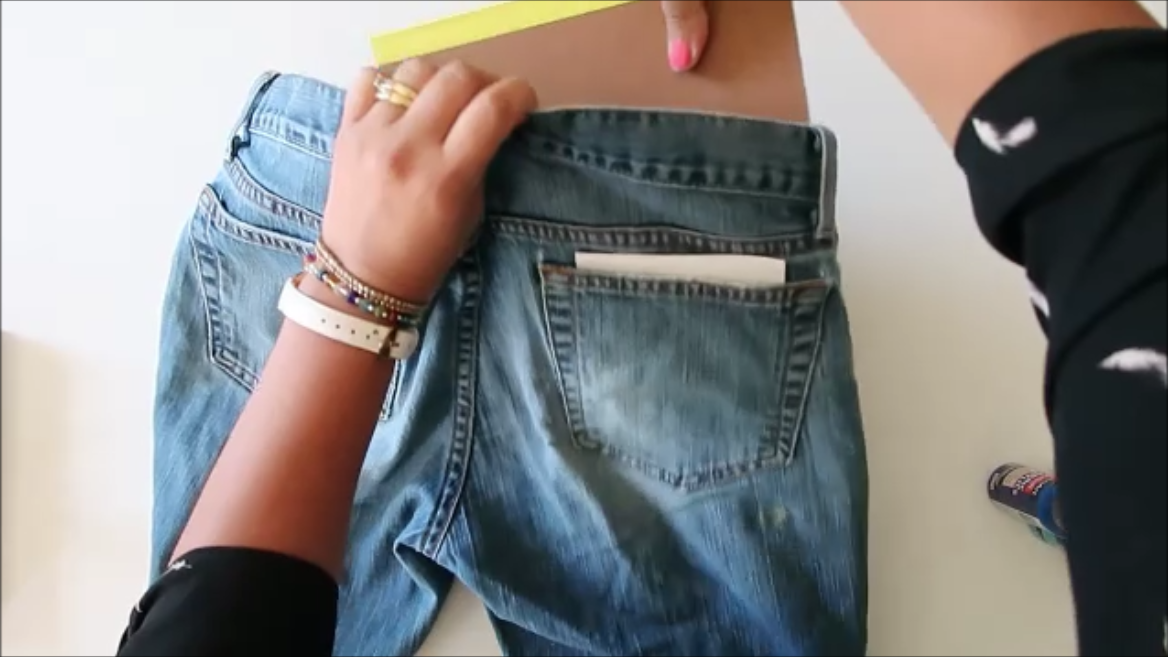 Place a sturdy piece of cardboard or hard surface inside jeans. This will give you a sturdy surface to work on.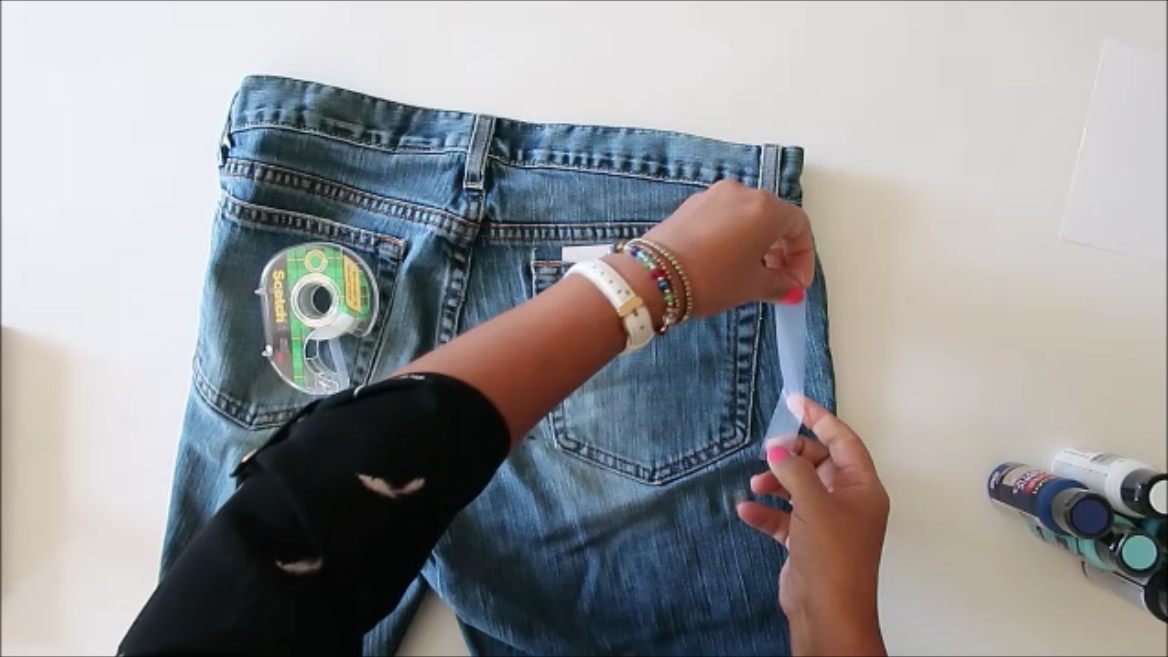 Tape around pocket using clear or masking tape.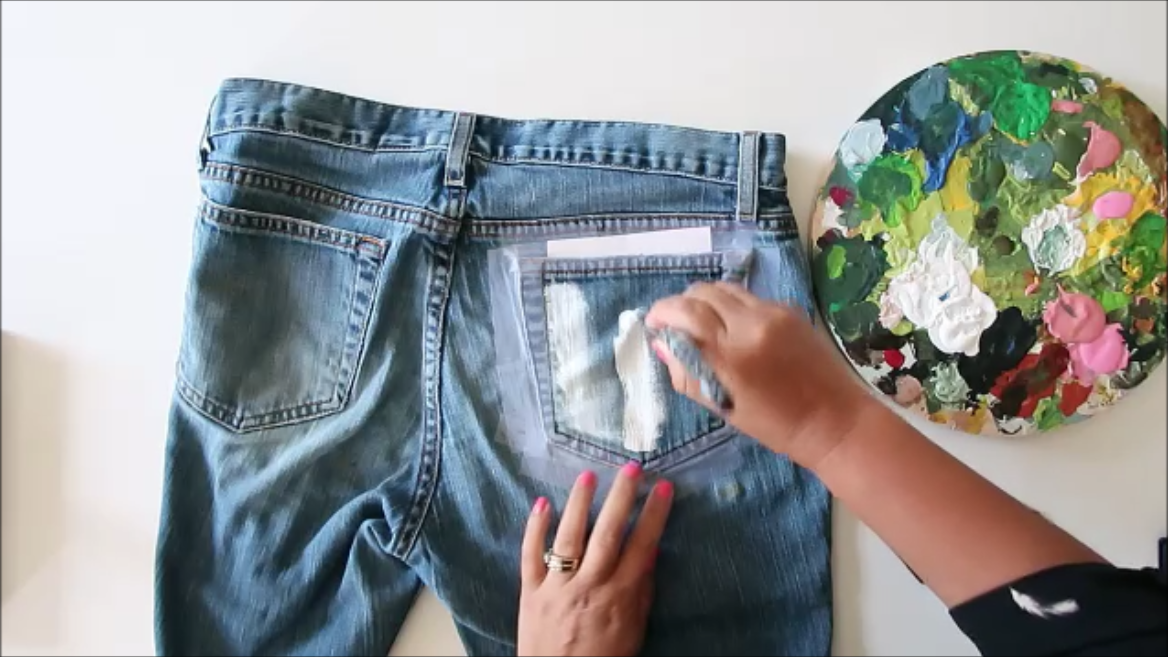 Paint entire pocket white and allow to dry. I used a hairdryer to expedite the process.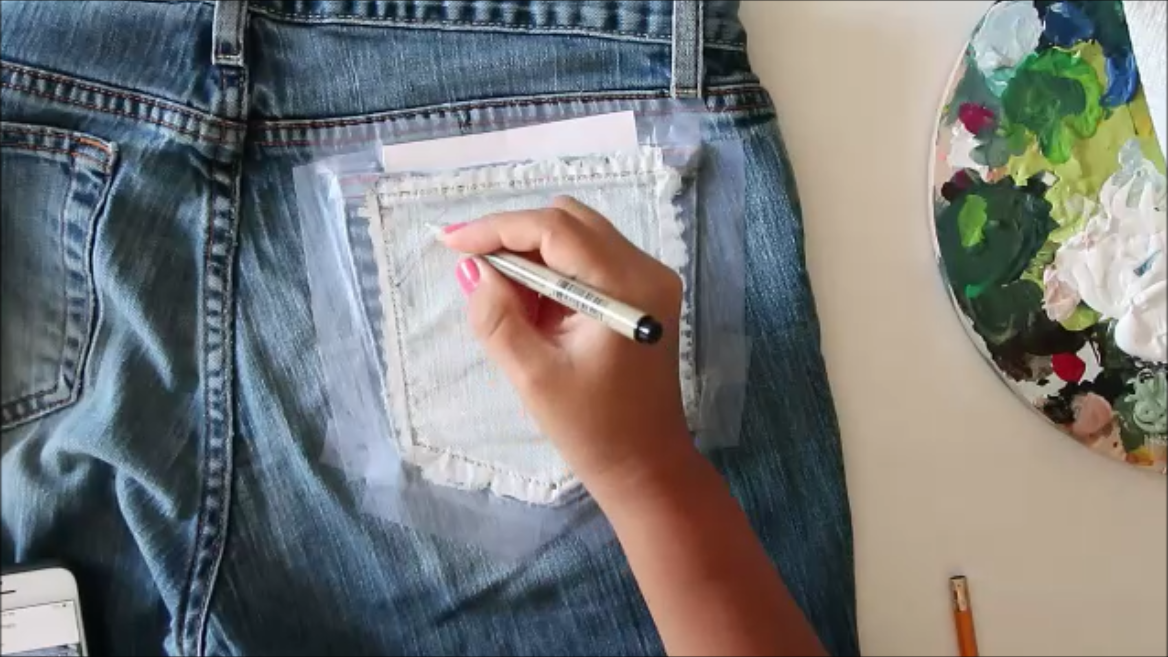 Choose your design and sketch it using a fine point permanent marker.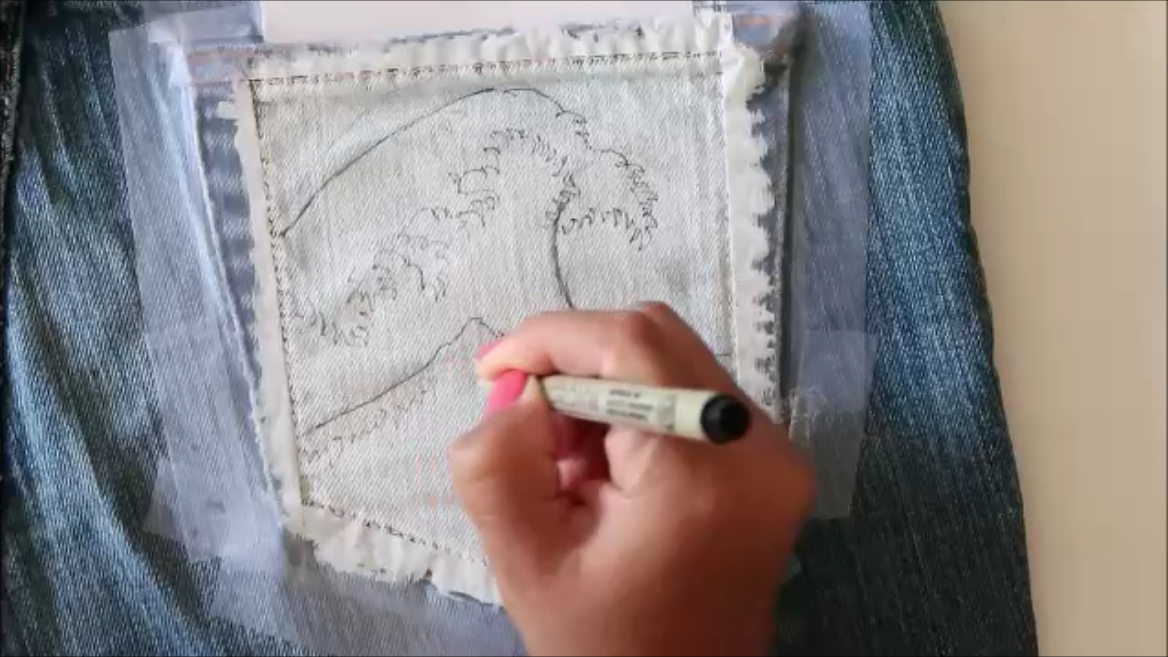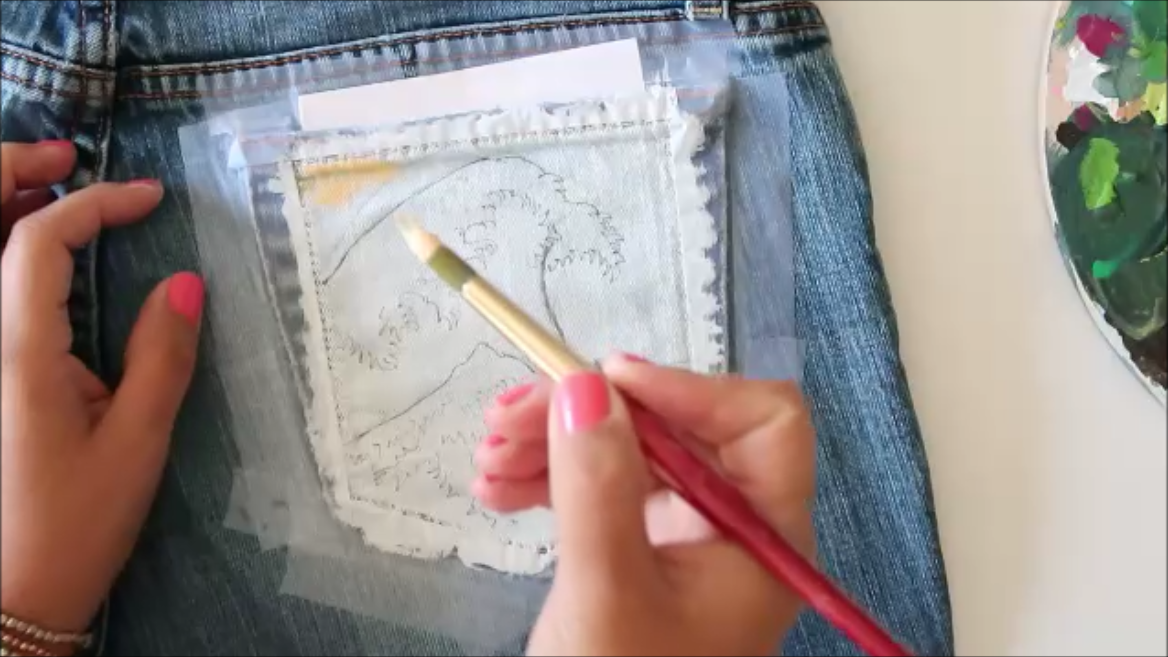 Start painting as per reference photo.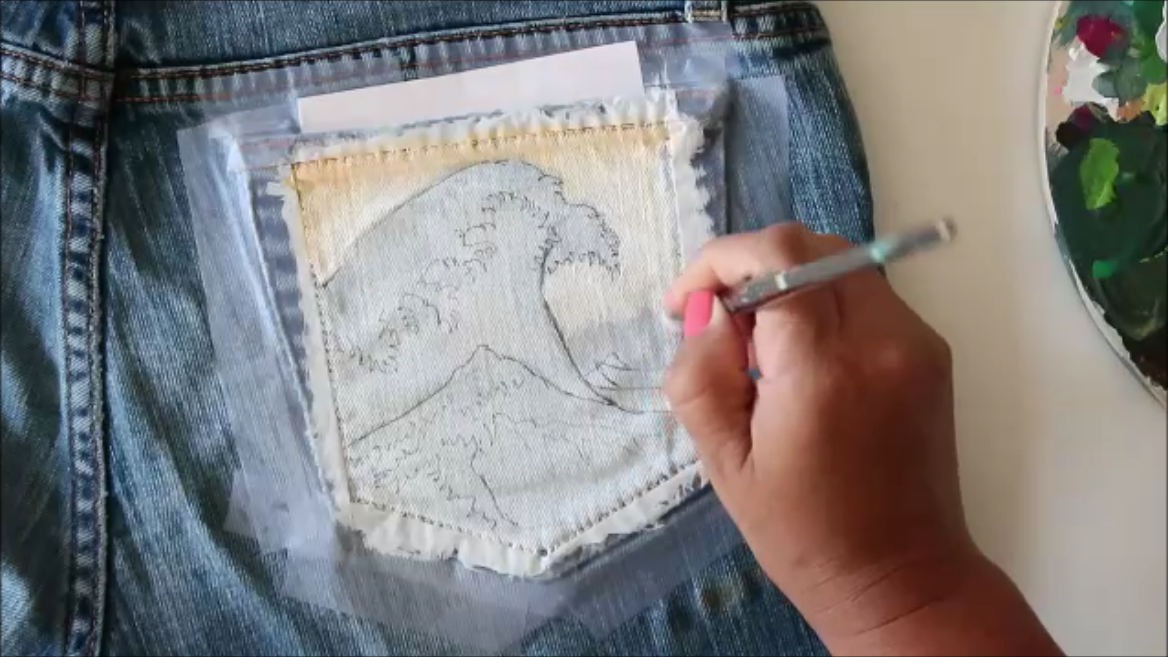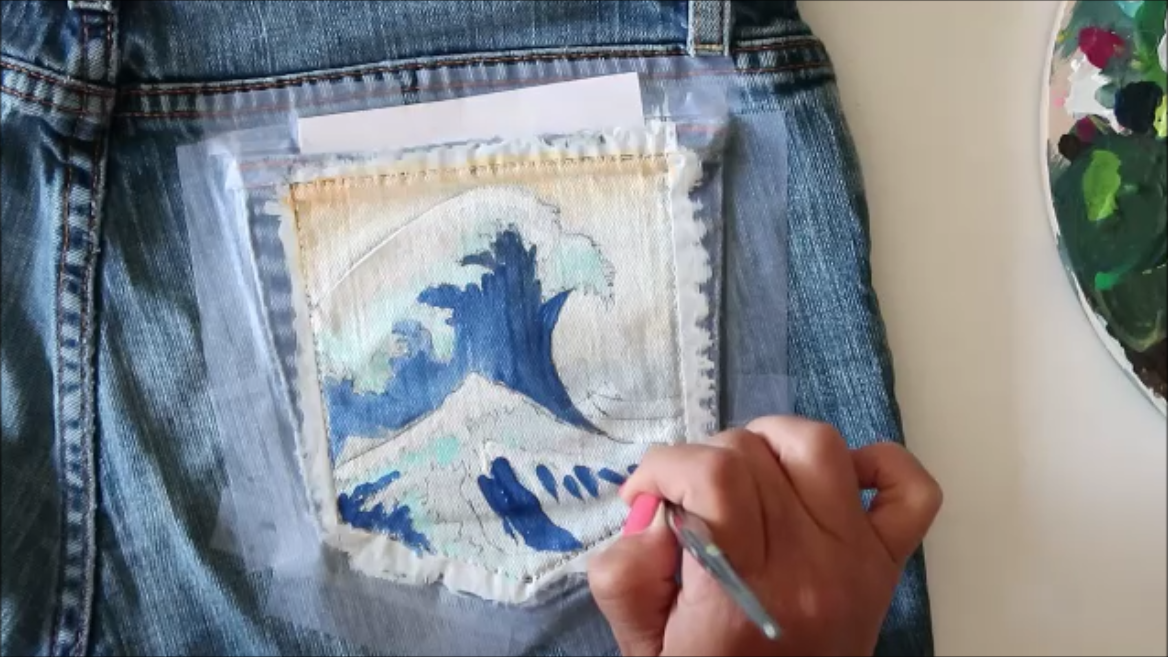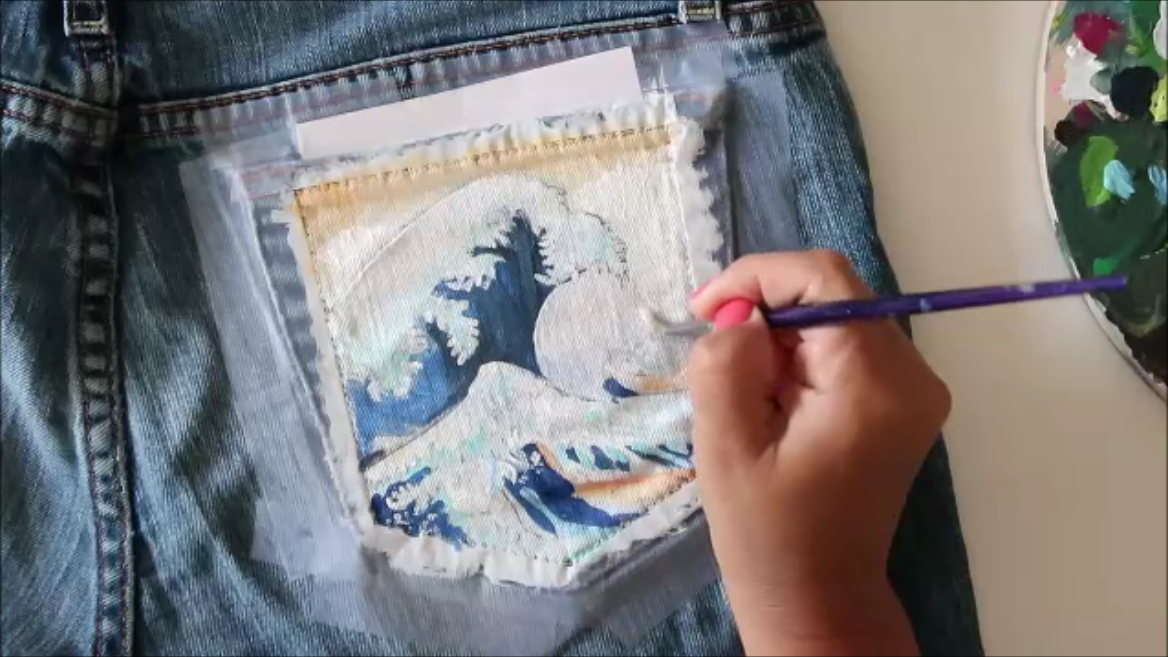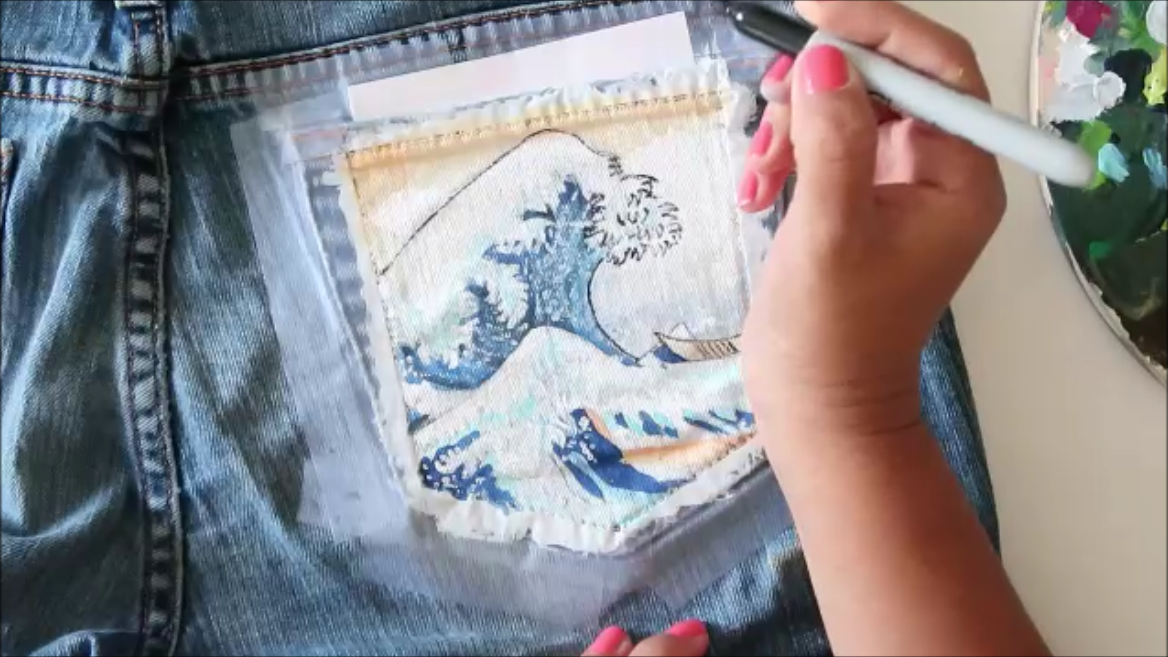 Fill in the lines with permanent marker.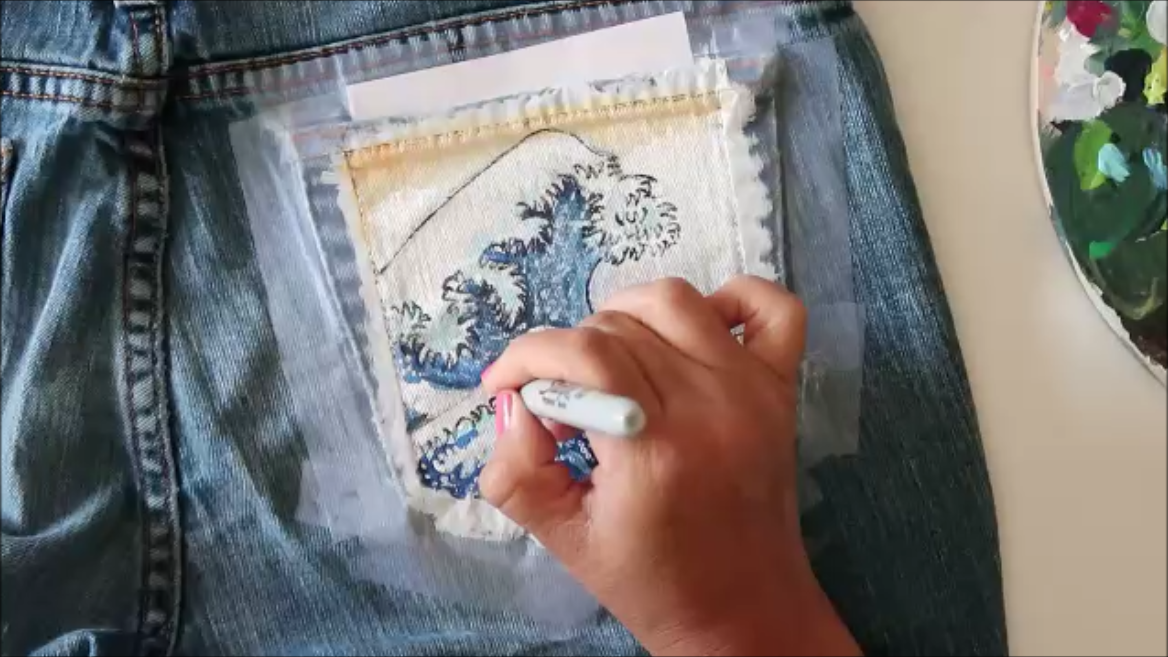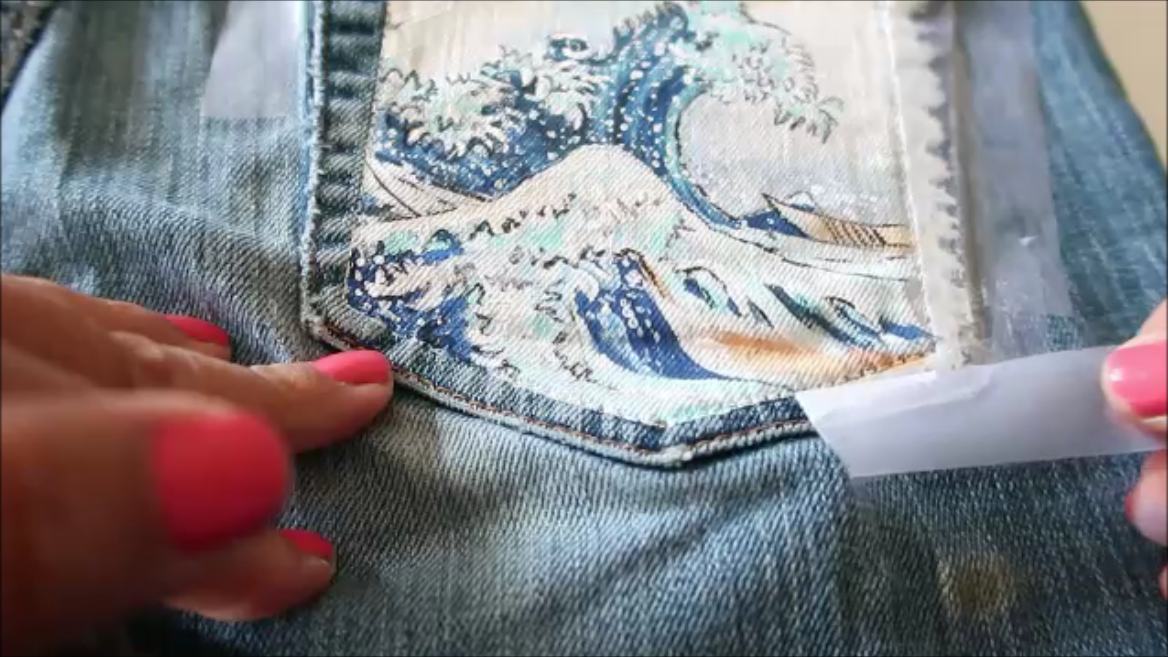 Remove tape. Allow to dry from 48-72 hours.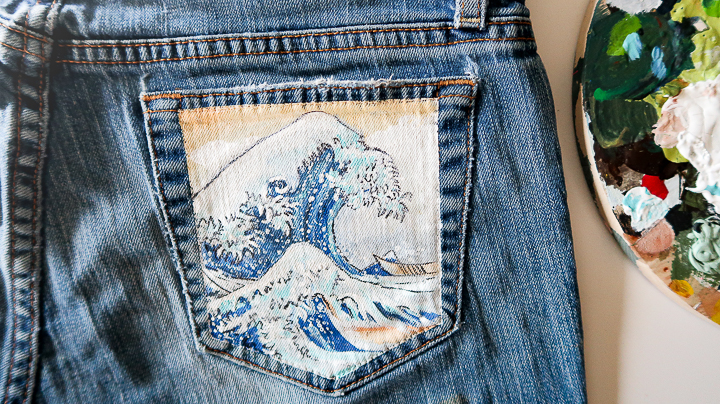 Like I said before, it's not perfect, but I love the idea of having a custom piece of clothing to wear.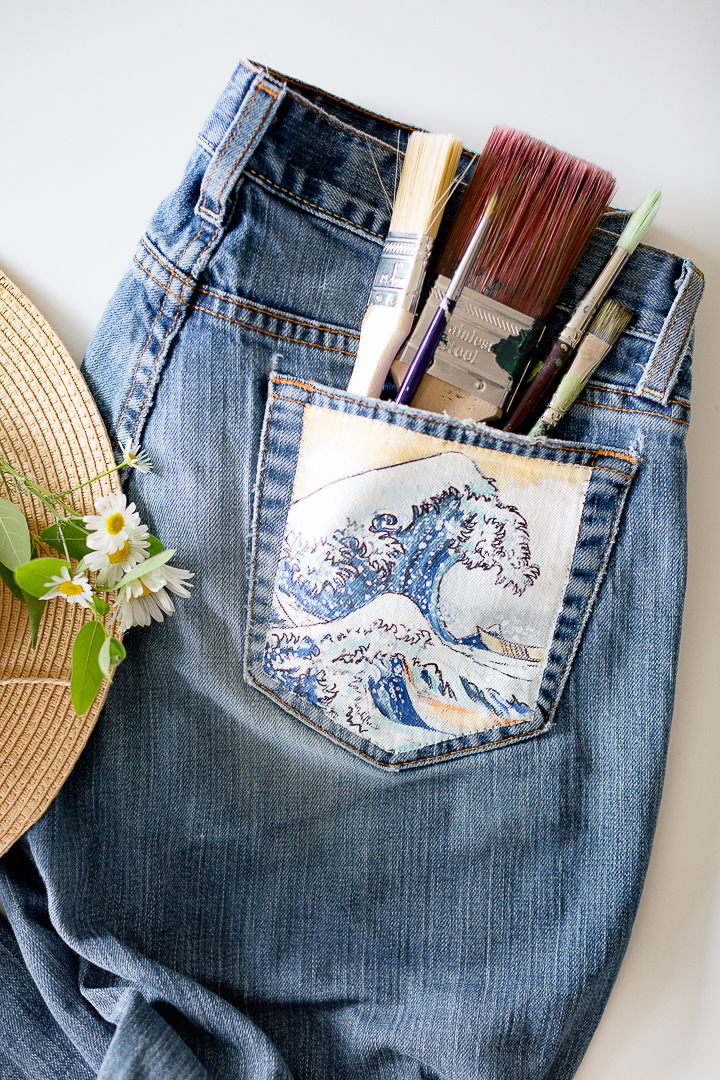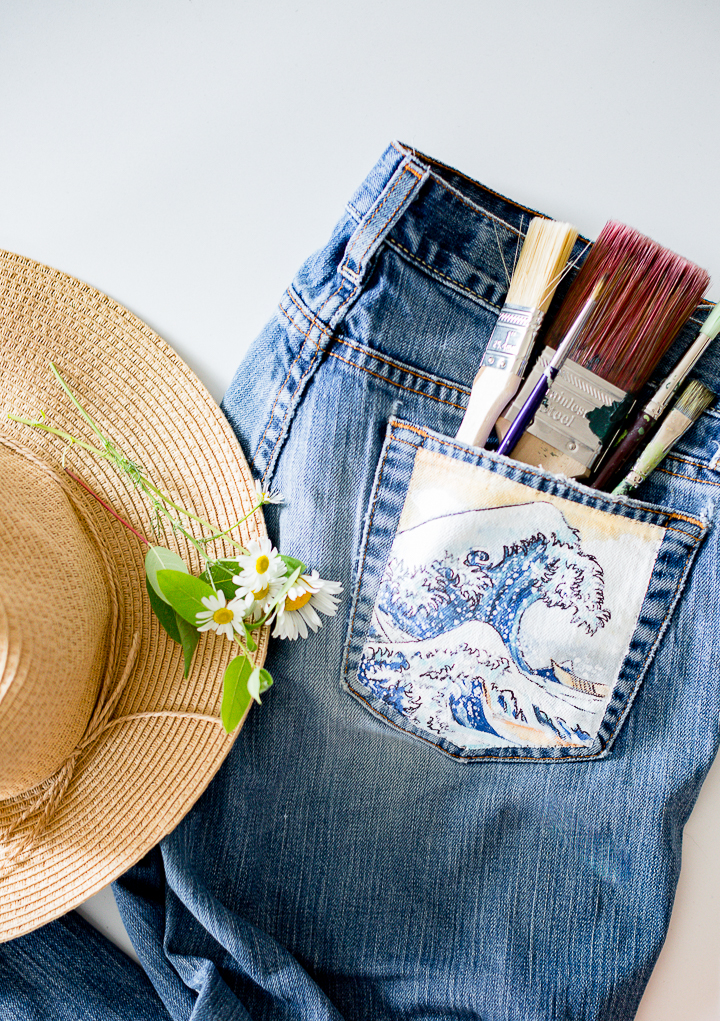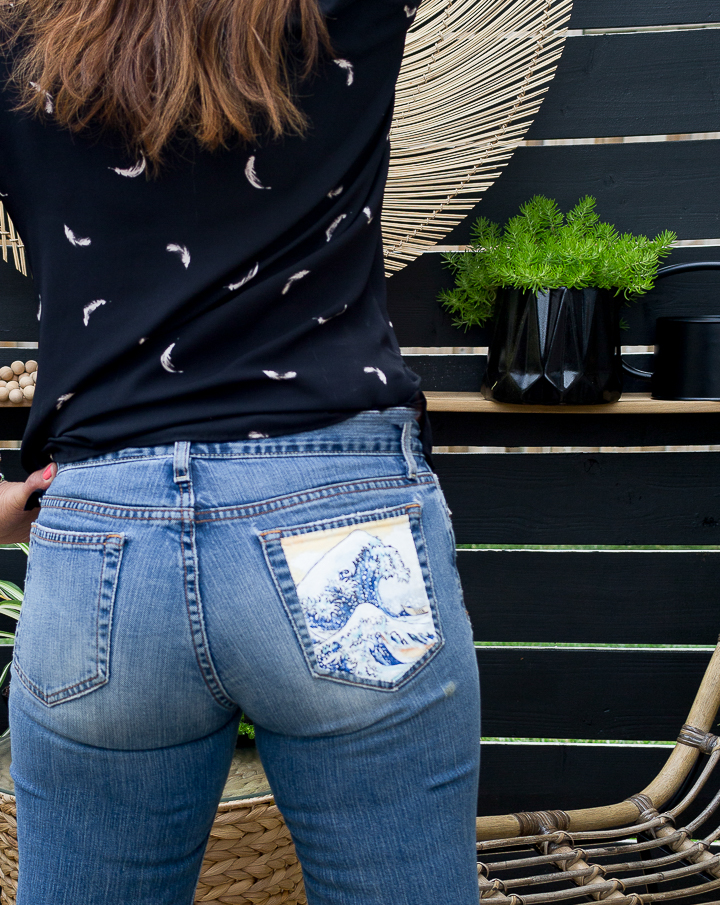 If you haven't tried this paint yet, I thoroughly recommend it. I'm not sure how it works, but the end result is not stiff ,crack or peel even after several washes. 🙂
Thank you so much for stopping by today. Hope to see you very soon. xo
much love,
Lucy