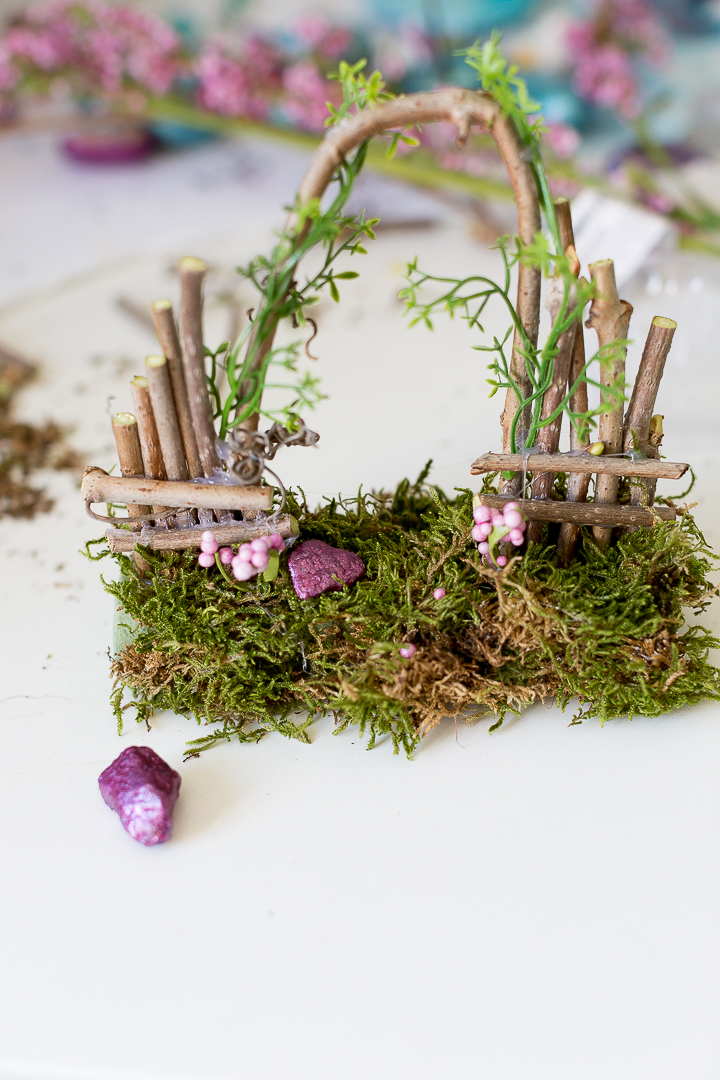 Hello friends. I hope you're doing well. I'm currently sitting in my hotel room in beautiful Utah. I love this place and the beautiful mountains all around.
Today I want to share a cute little gift idea which I think would be perfect as an end of school gift.
The best part of this little fairy garden starter kit are the beautiful metallic stones that I painted with DecoArt's new metallic paints.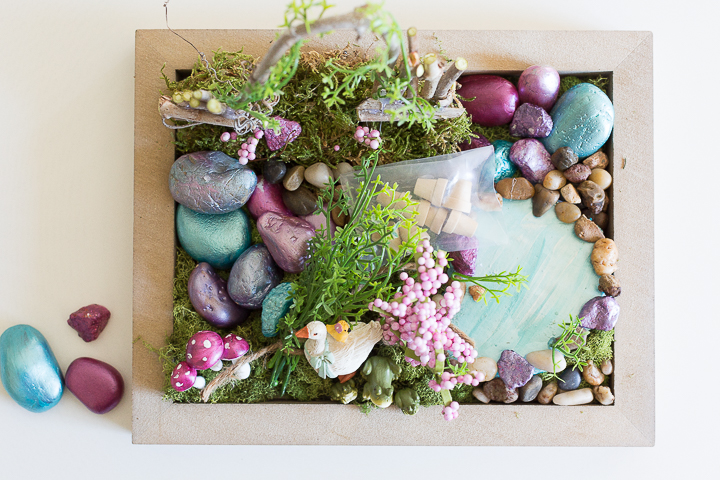 Look how cute they are.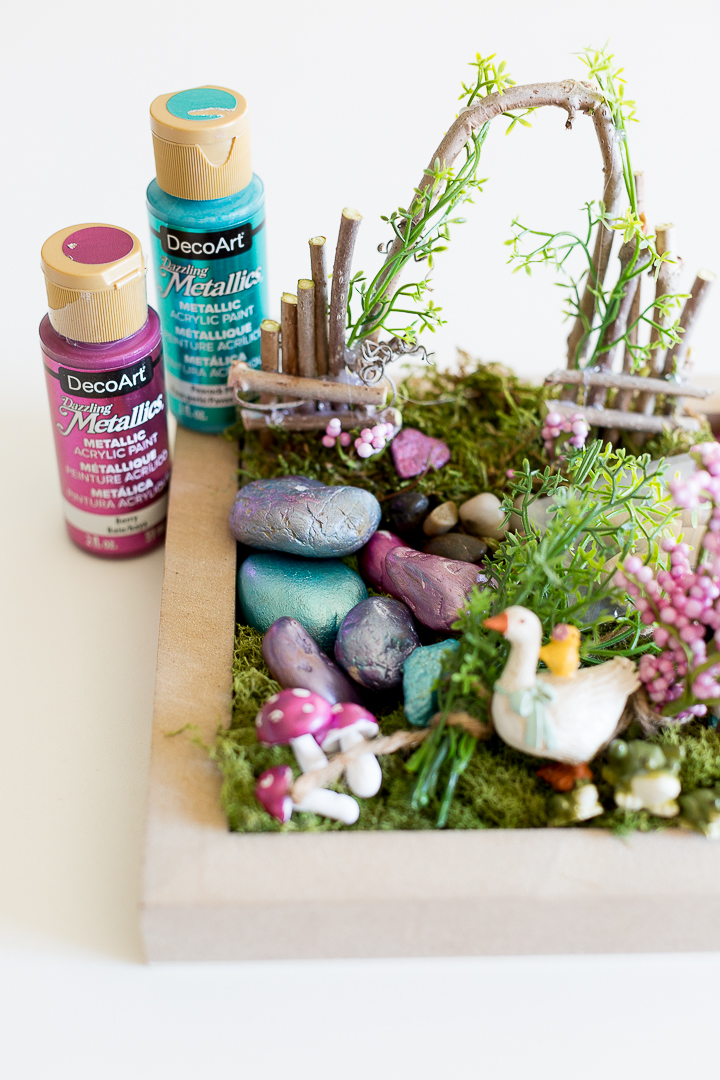 They're just simple rocks but they look like fairy stones.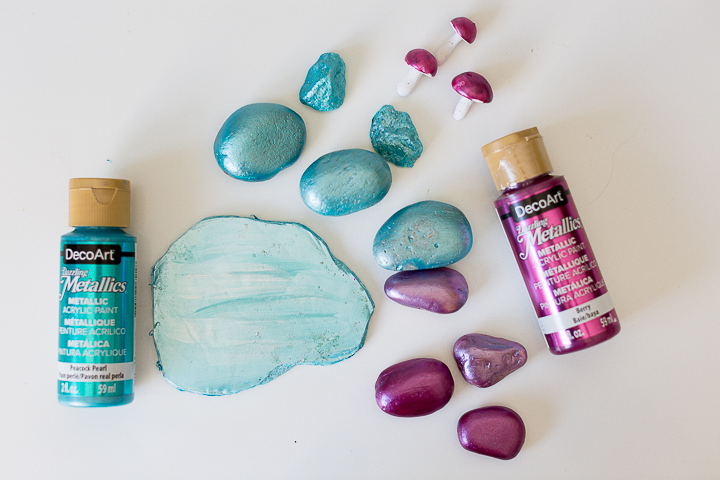 I also made a little pond to add to the garden kit. I painted a piece of cardboard with the Peacock Pearl and added some little rocks around it.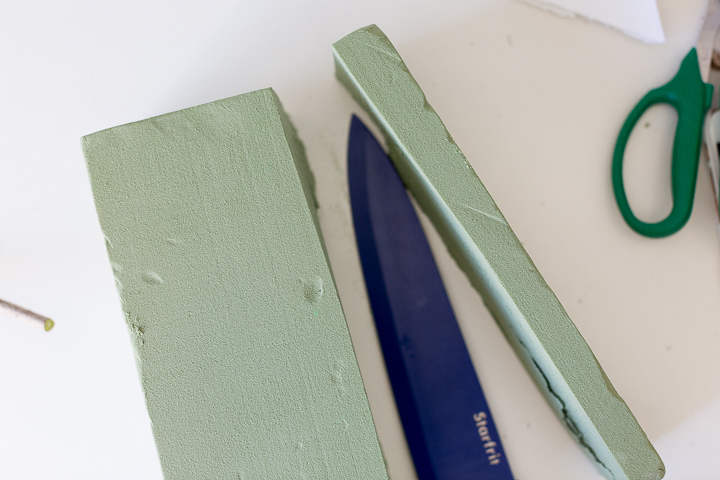 I also made the cutest little garden gate and here is how.
1. Cut a small rectangular piece of floral foam or regular foam.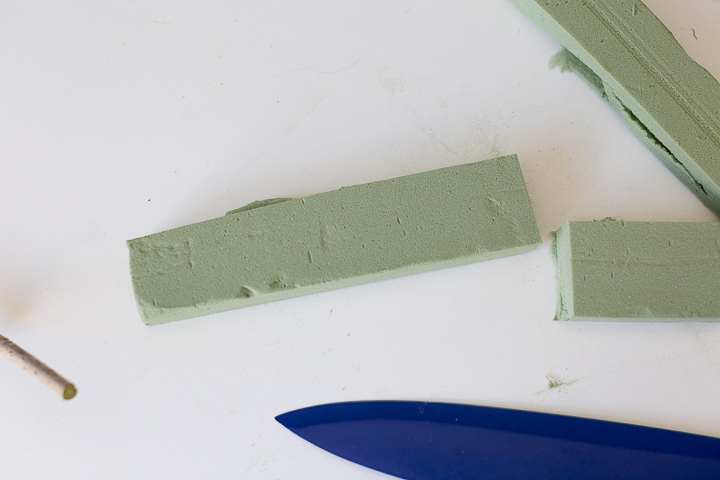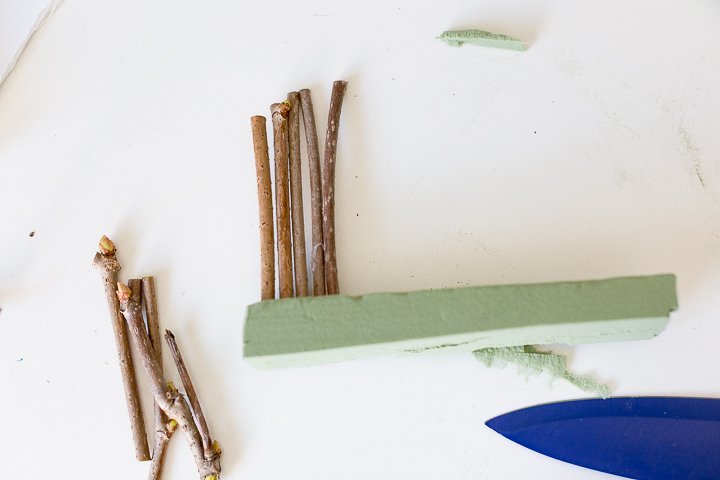 2. Place five little twigs in a row…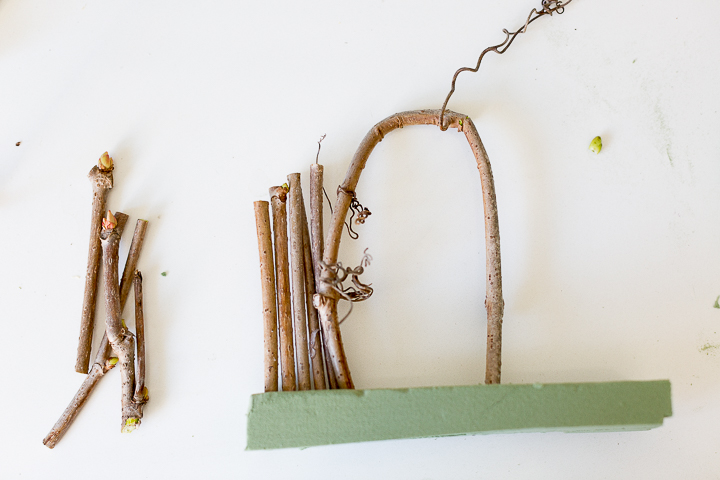 3. Bend a piece of vine into a 'U' shape and place upside down beside the little twigs.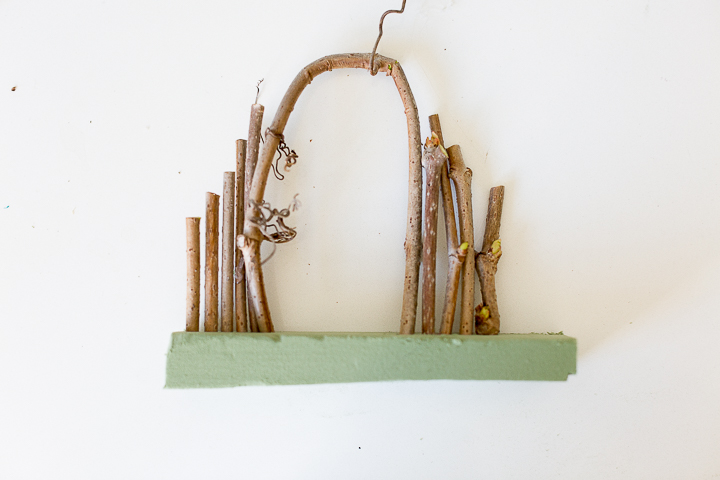 4. Follow the little arch by another set of small twigs. As you can see I cut them so the outer ones are smaller and they got bigger towards the middle.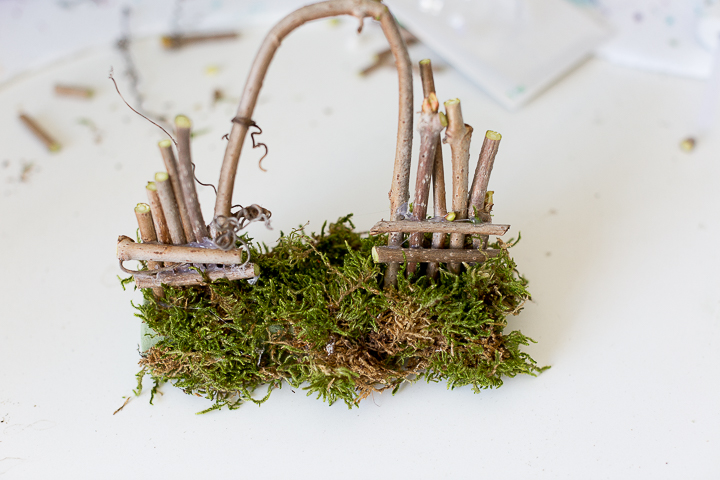 5. Add two more little twigs at either side horizontally.
6. Add some moss to cover foam.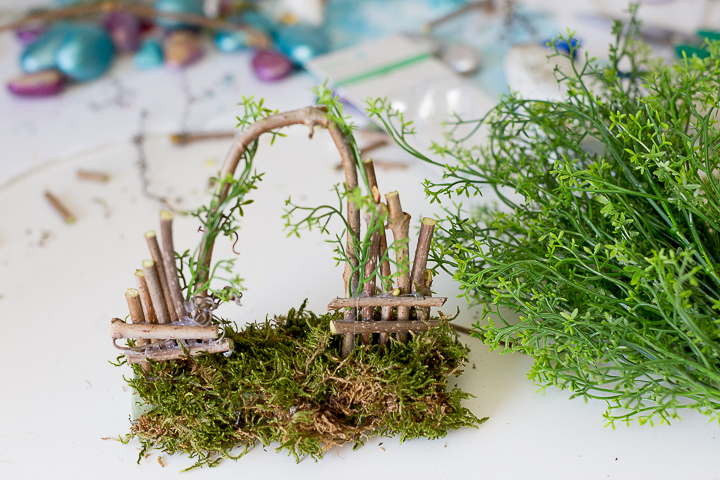 7. Hot glue some fake vine around arch.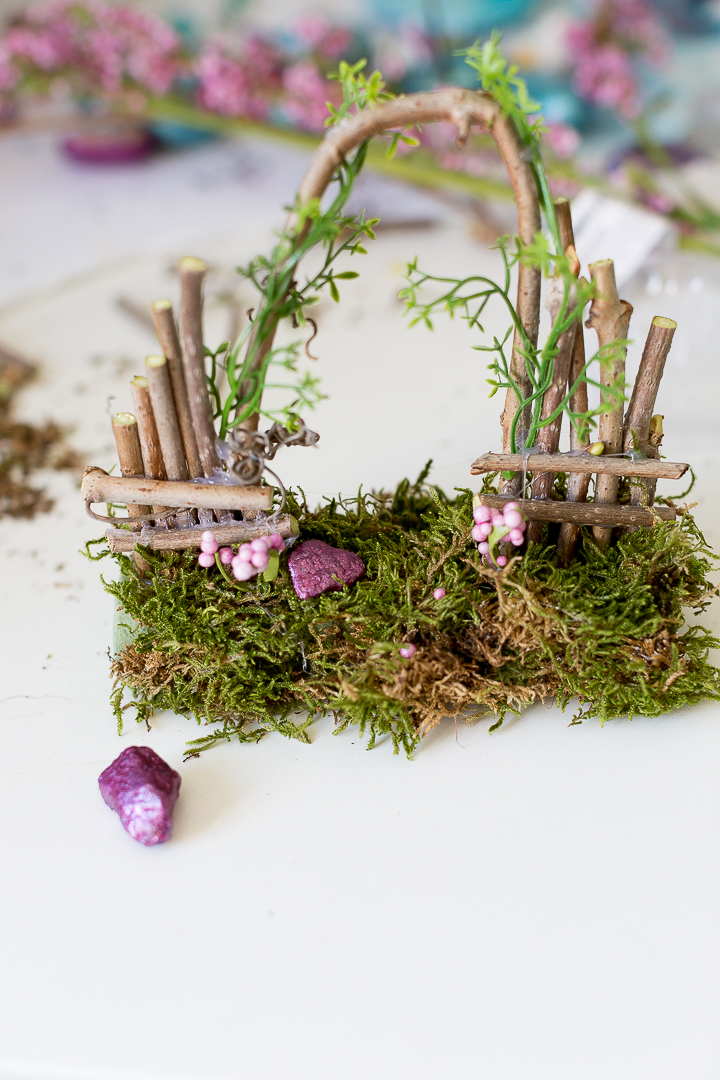 8. Add little flowers or some stones if you wish.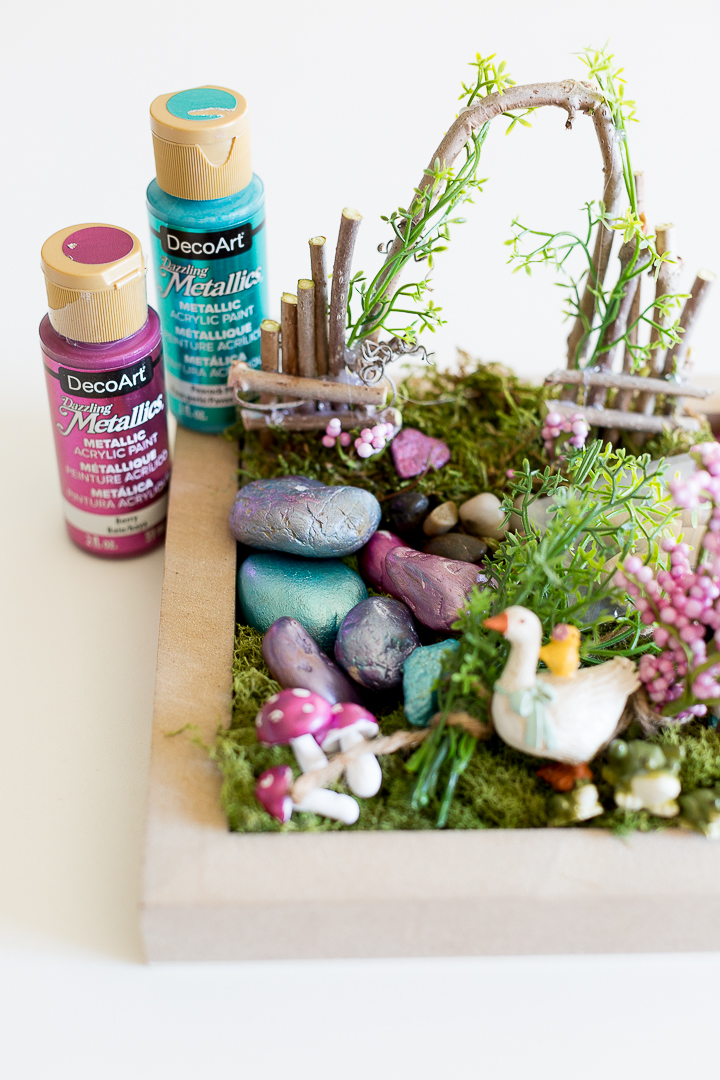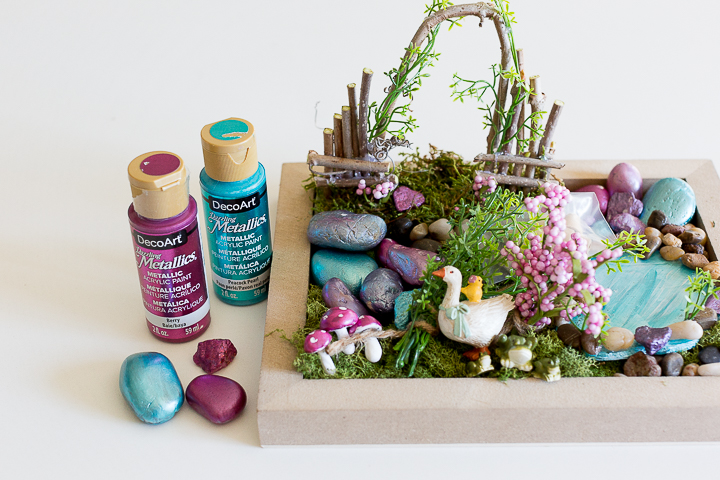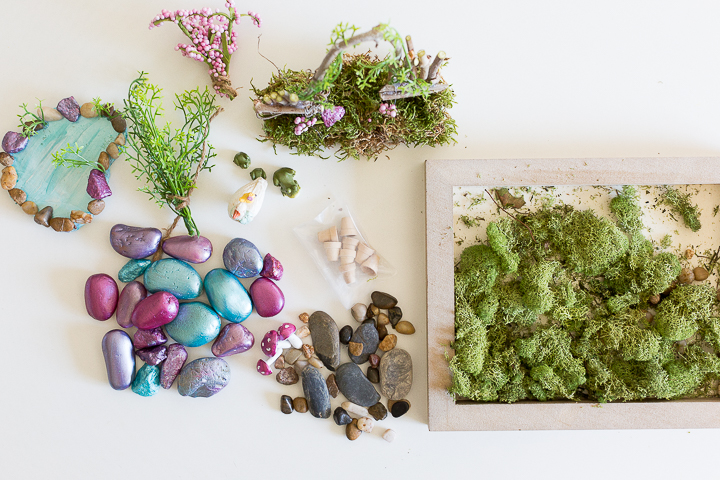 To put it all together, I placed some moss inside a little wooden box…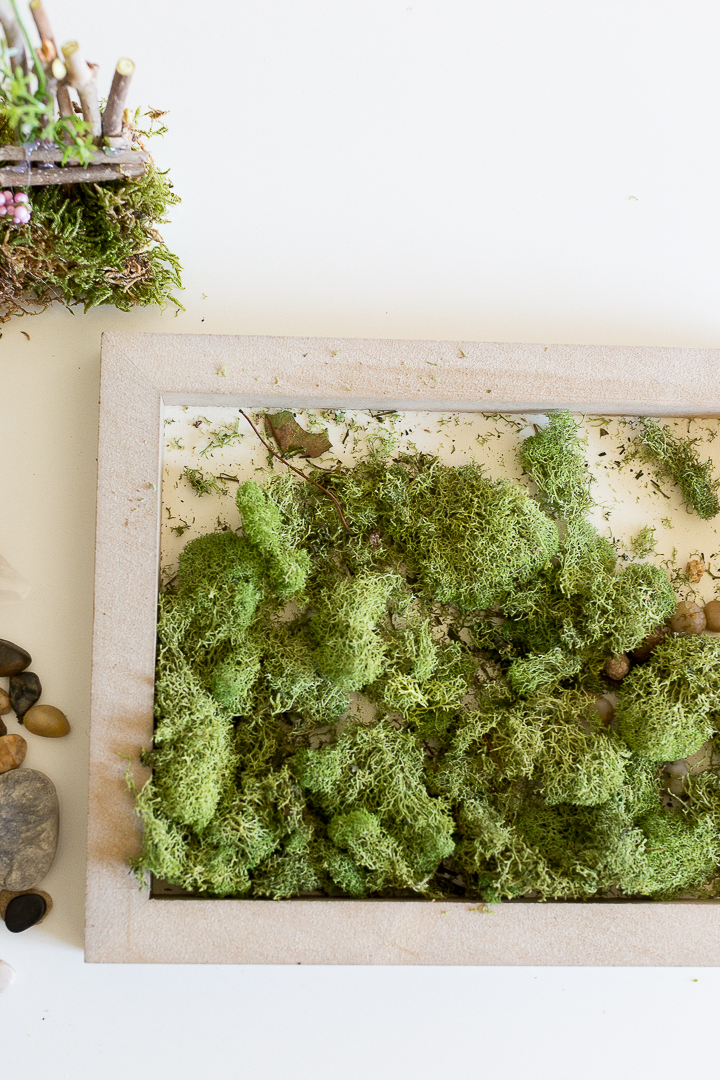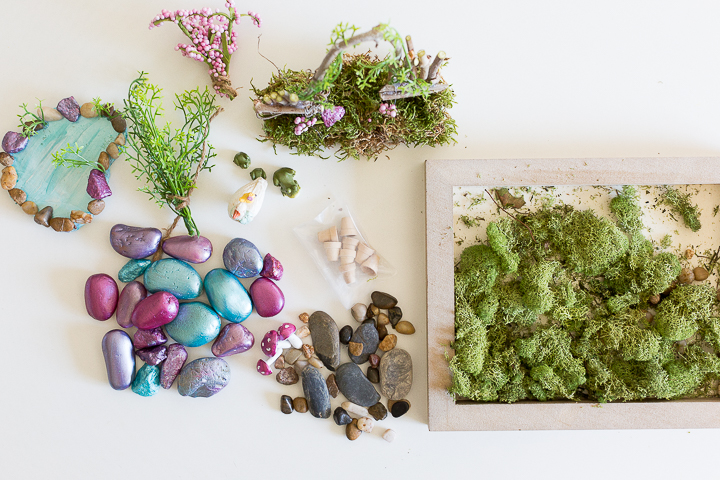 And added the little pond, some painted rocks, little bundles of flowers and vines…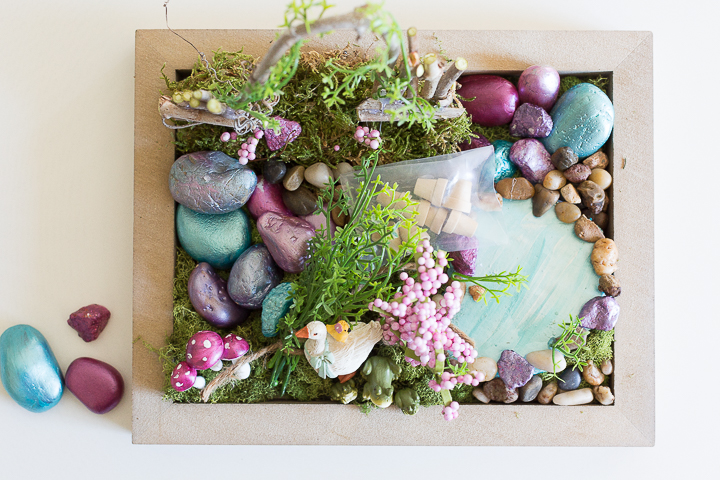 Some little animals, little pots…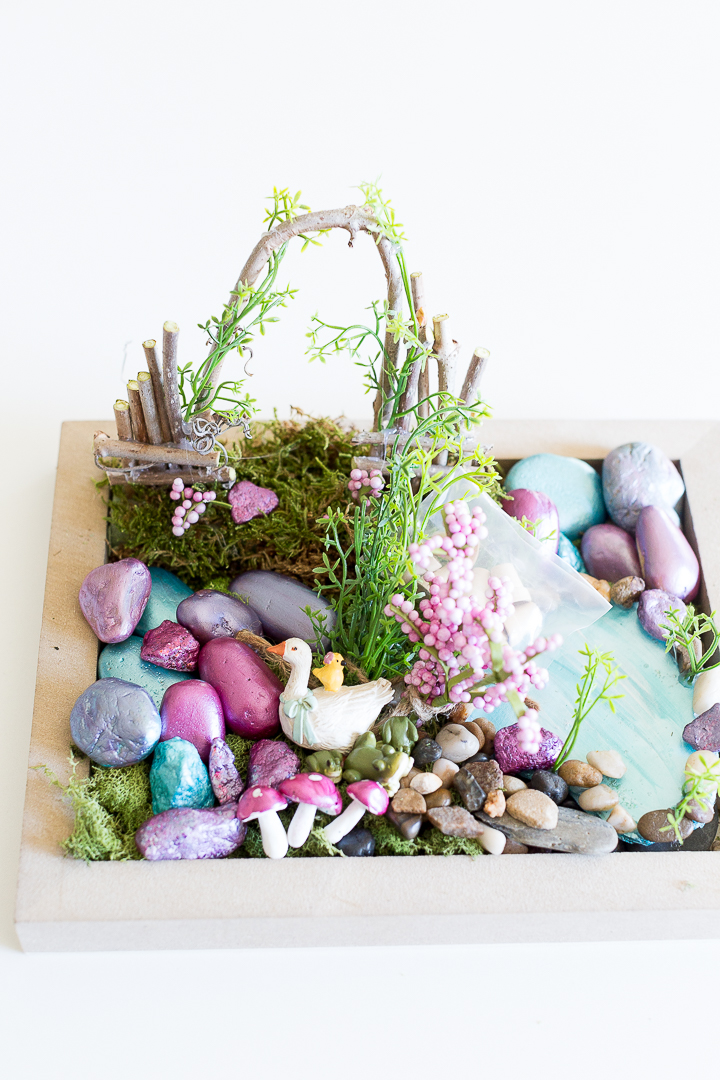 Some little mushrooms I made with clay and of course the cute little garden gate…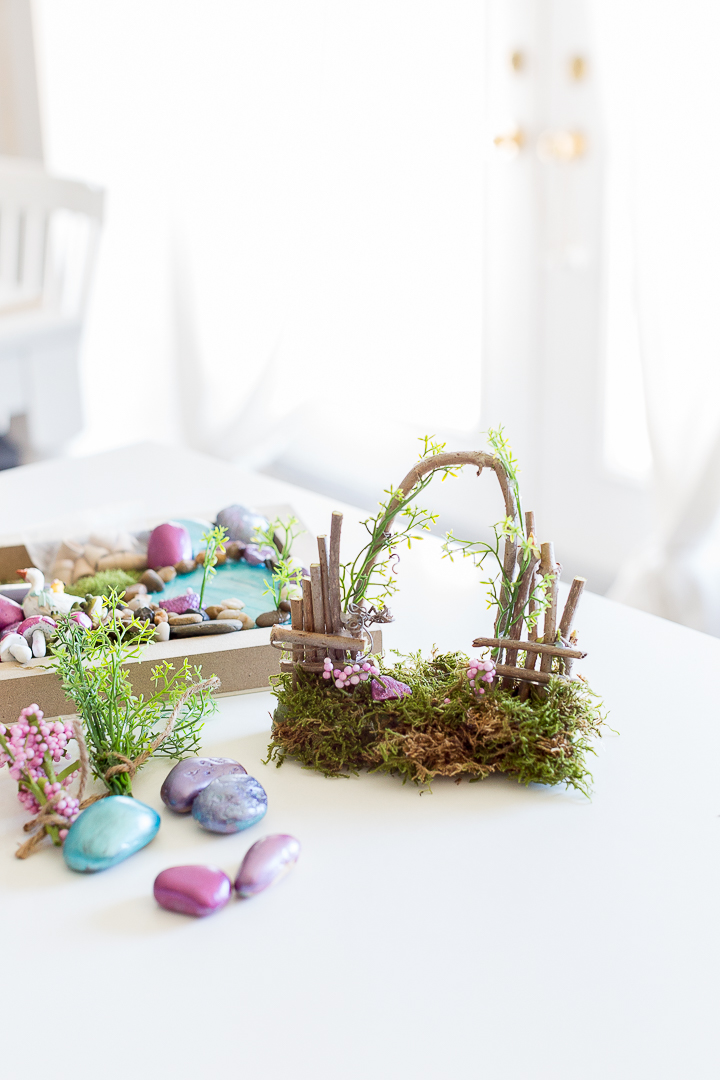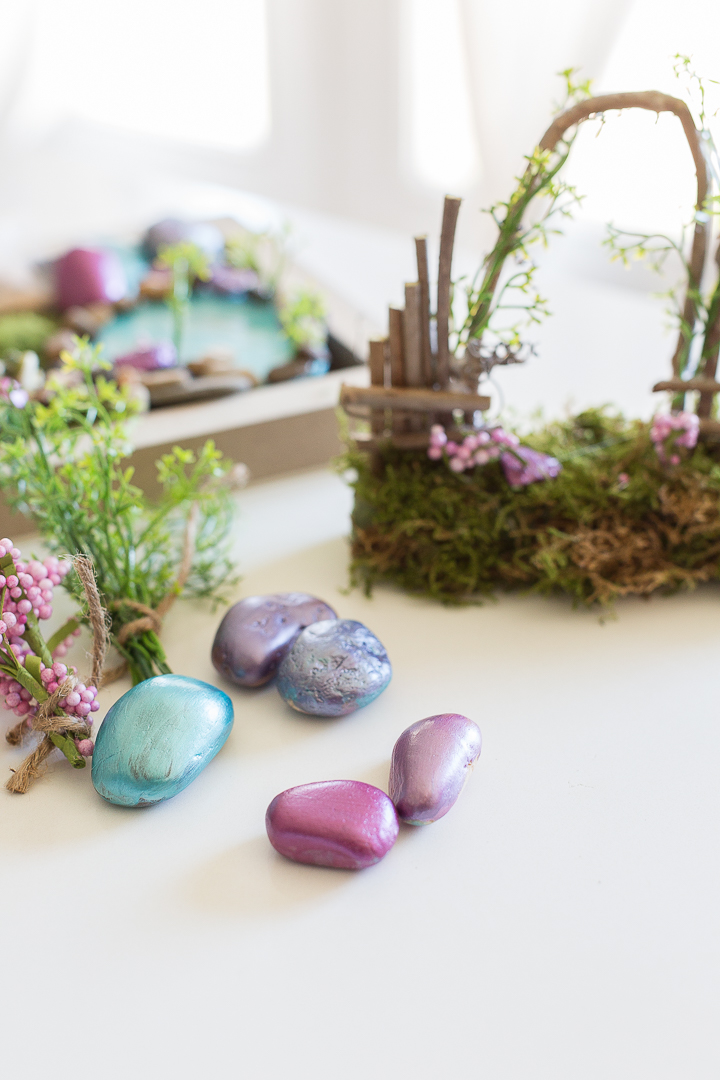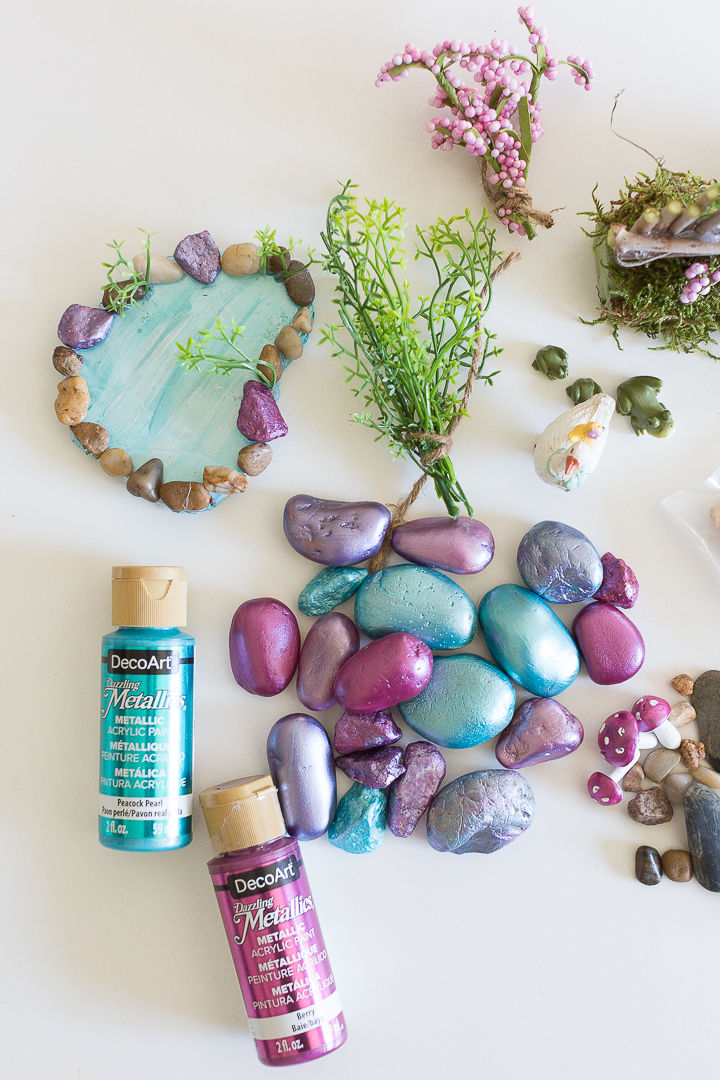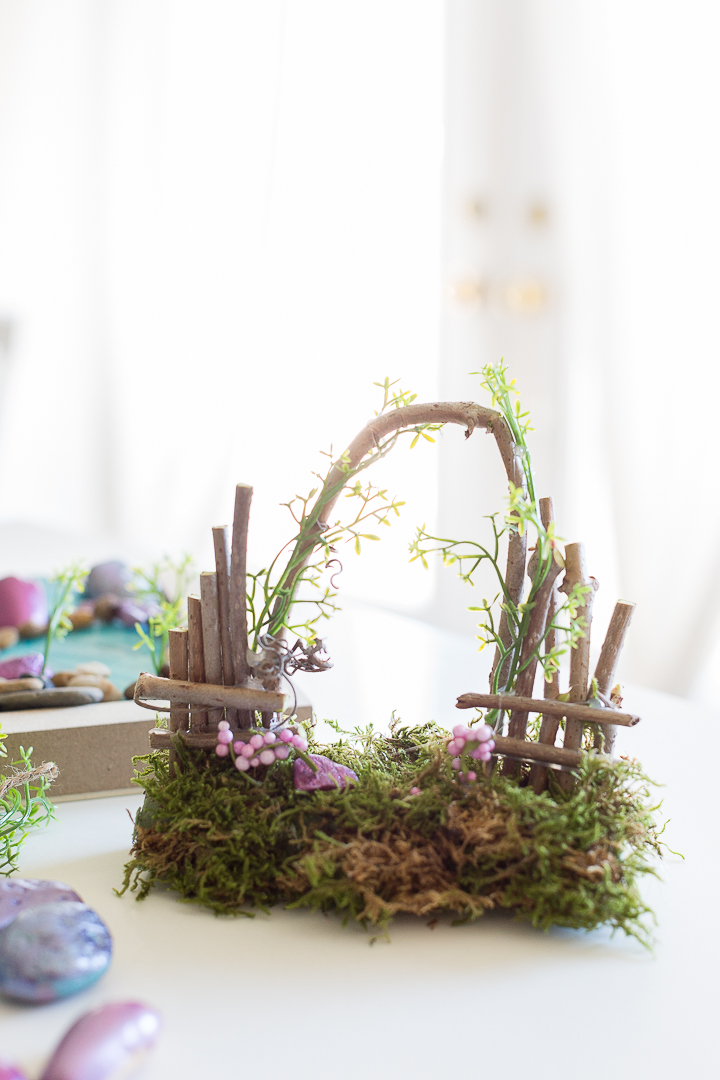 I love how cute this is and I can't wait to gift this to my little nieces. I know they're going to love it!
Thank you so much for stopping by today. I hope you have a beautiful day xo
Lucy