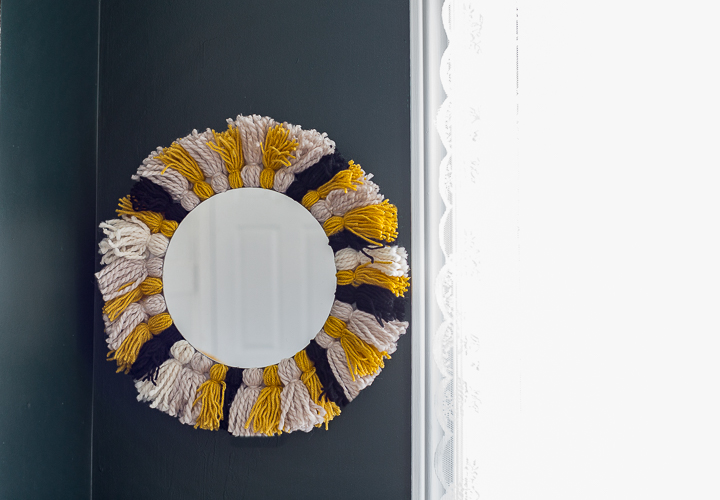 Hello friends. Happy Thursday. I hope you've been keeping well. I have a cute and super easy tutorial for you today. I'm sharing this DIY tassel mirror that I made for Bella's One Room Challenge. It's so cool and I love that you can customize it with any color you wish.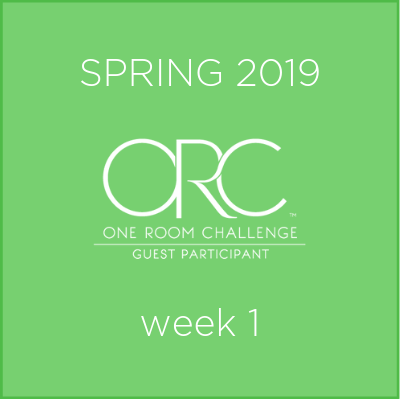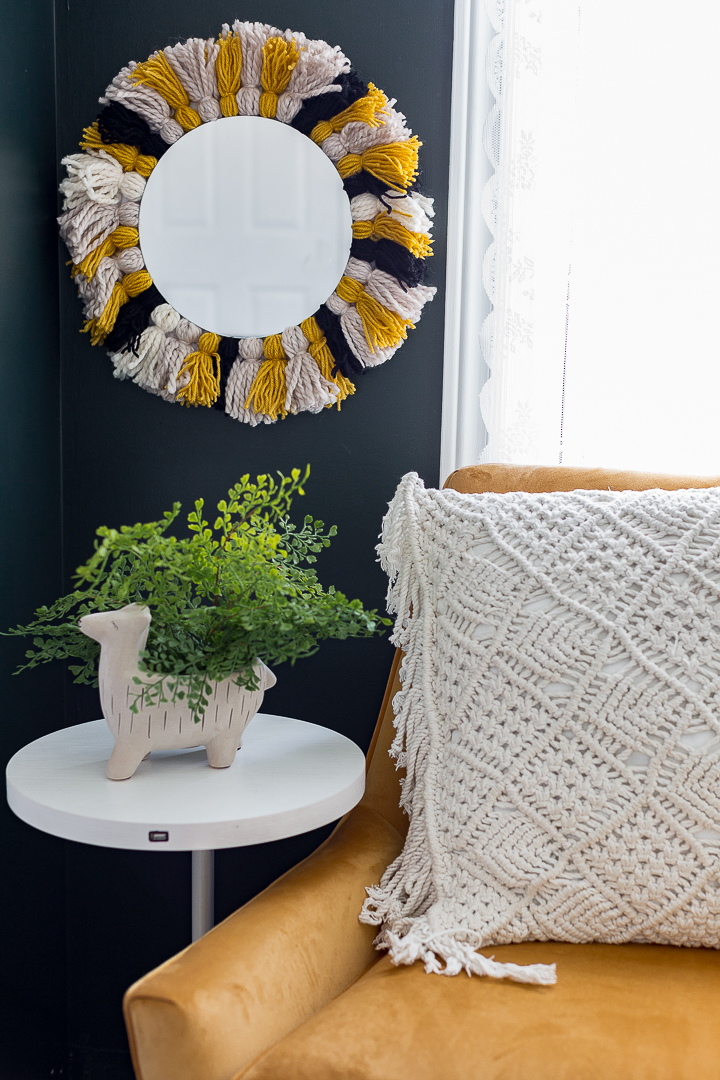 Last week I painted this wall Salamander Green from Benjamin Moore, but it looks just as blue as the previous color don't you think? There are certain angles on the wall where you can actually see the green but for the  most part, it looks blue…sigh.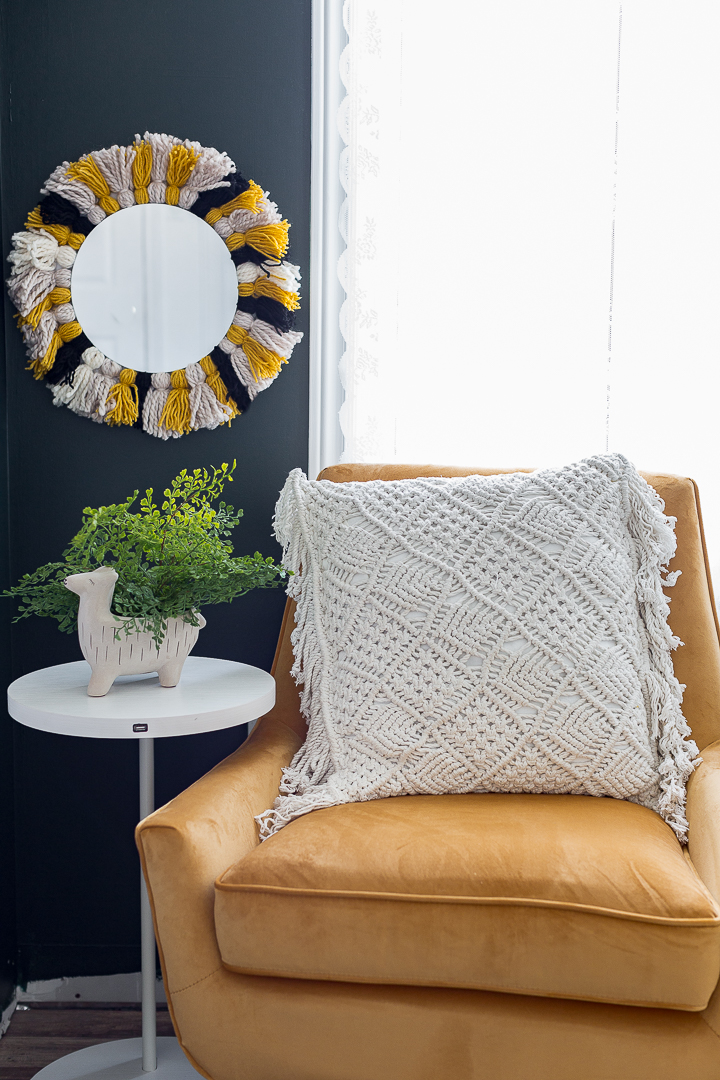 But I do like the contrast between this amazing mustard chair and the wall. Please don't mind that we still haven't placed the base molding. We're getting there…ha
And can I also point out that little table. It has a built in phone charger. Isn't it neat? The little llama planter is from Michaels. I love it.
Here is a link to the mirror.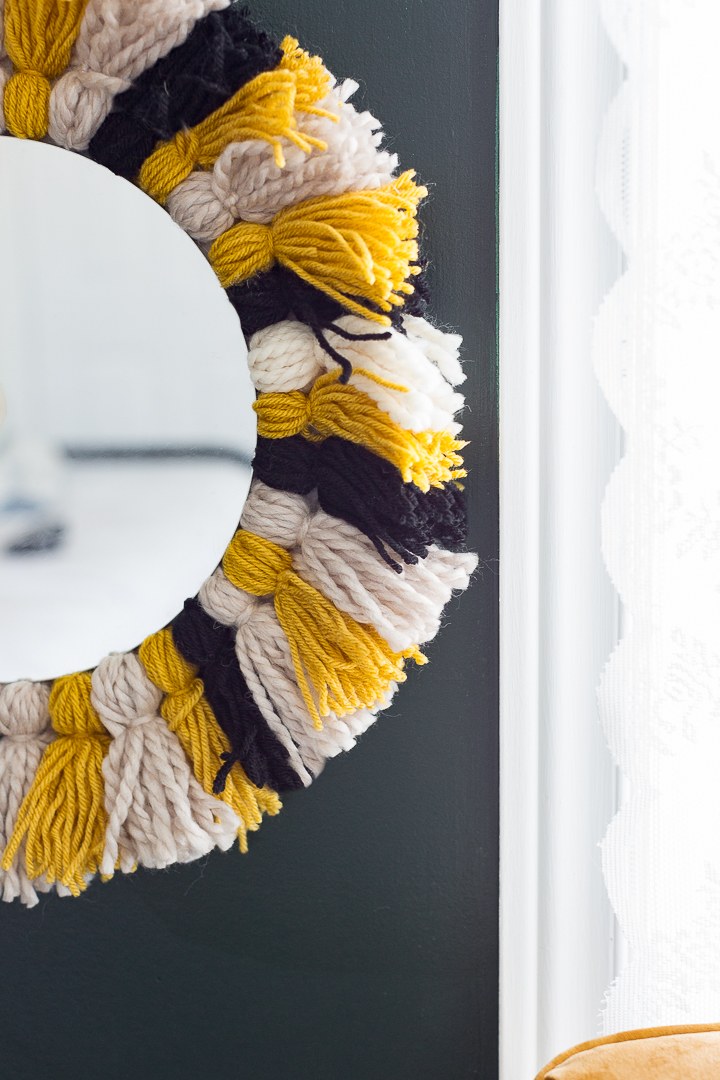 But back to the mirror…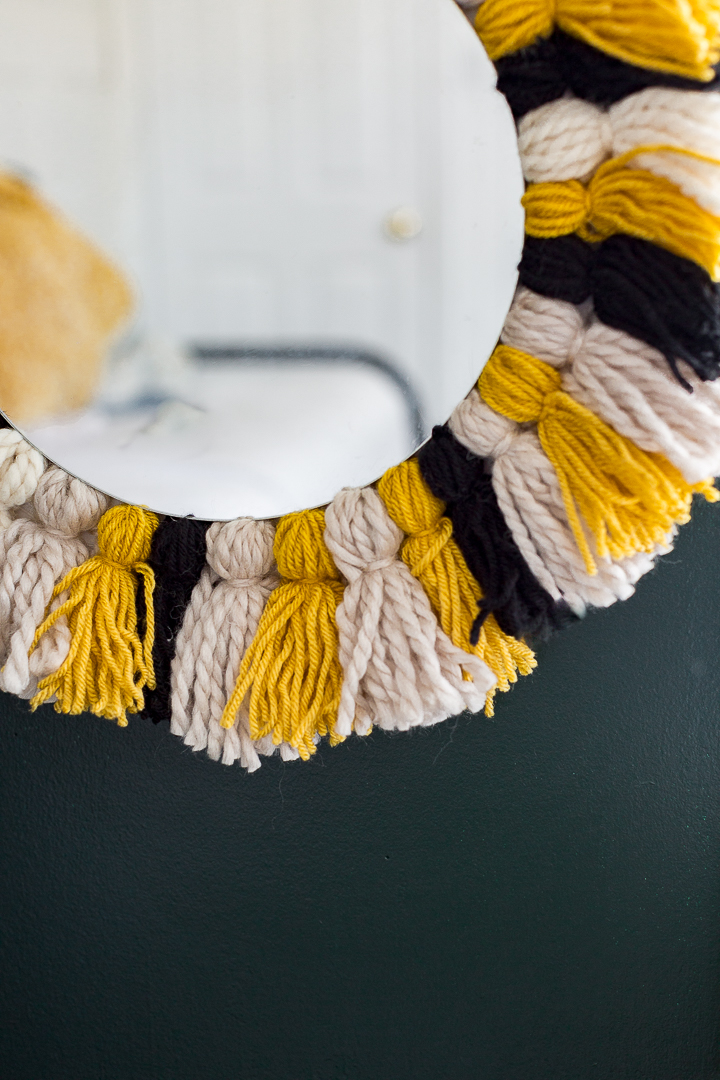 I love anything with tassels so I'm loving this mirror so much.
Here is a video so you can see how I put it together –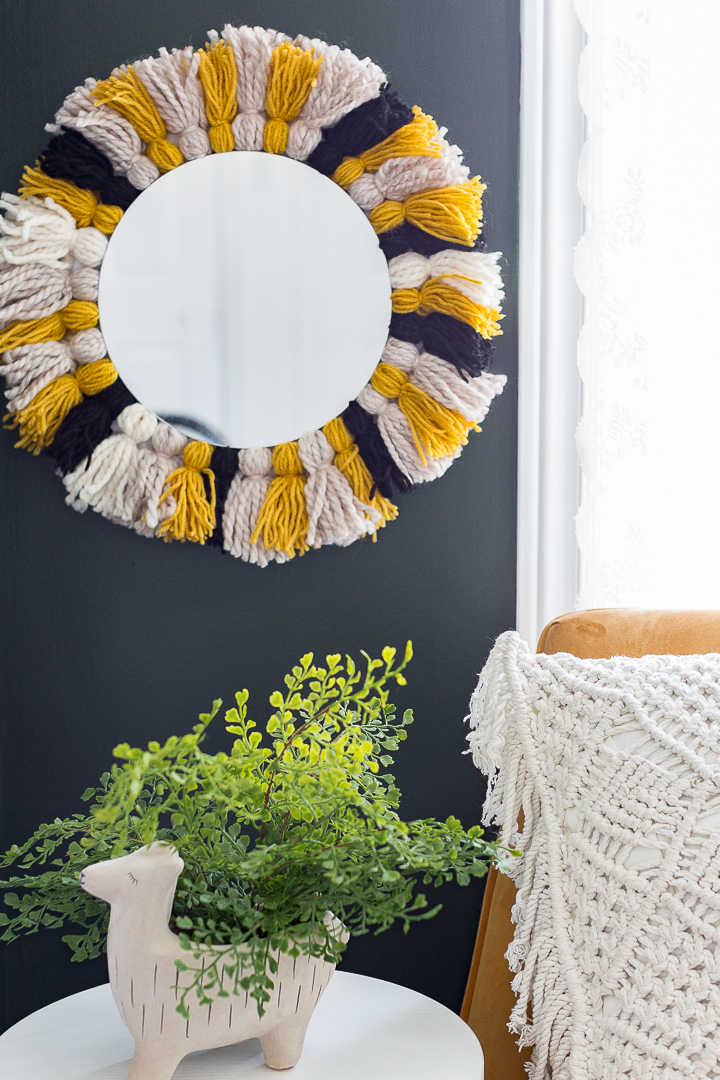 Speaking of videos, I'm trying to grow my YouTube channel and I completely forgot what a challenge it is to grow any social media. I have to keep reminding myself that I've just started to focus on it and that it takes a long time.  I keep doubting myself that maybe I just don't got it…lol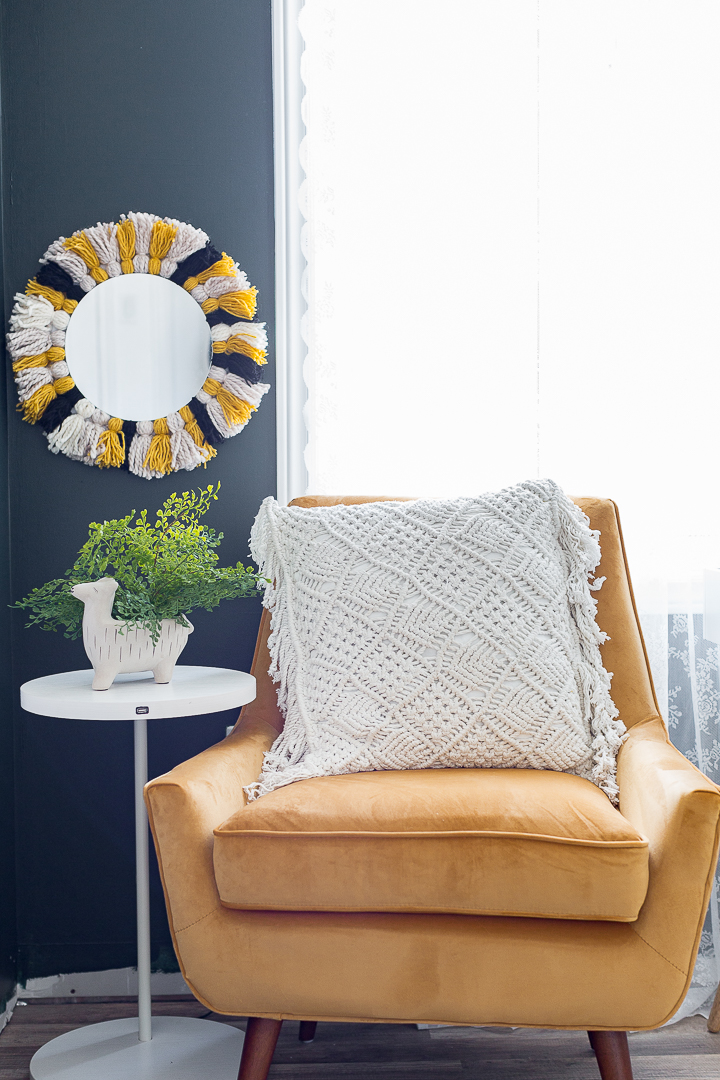 Here is a close look at the mirror….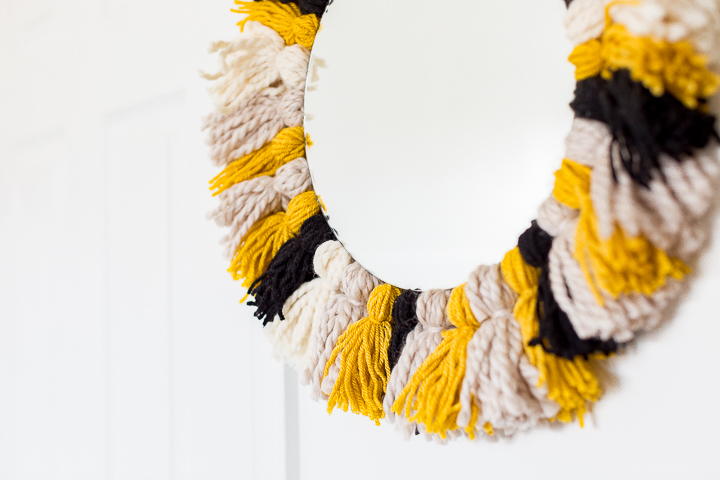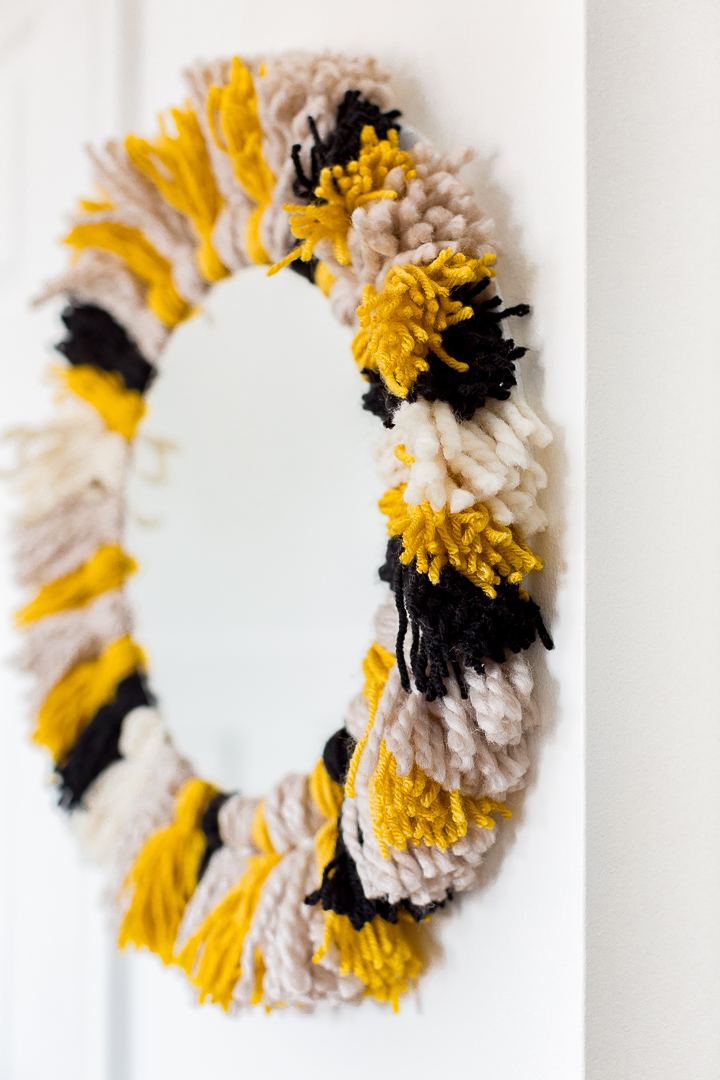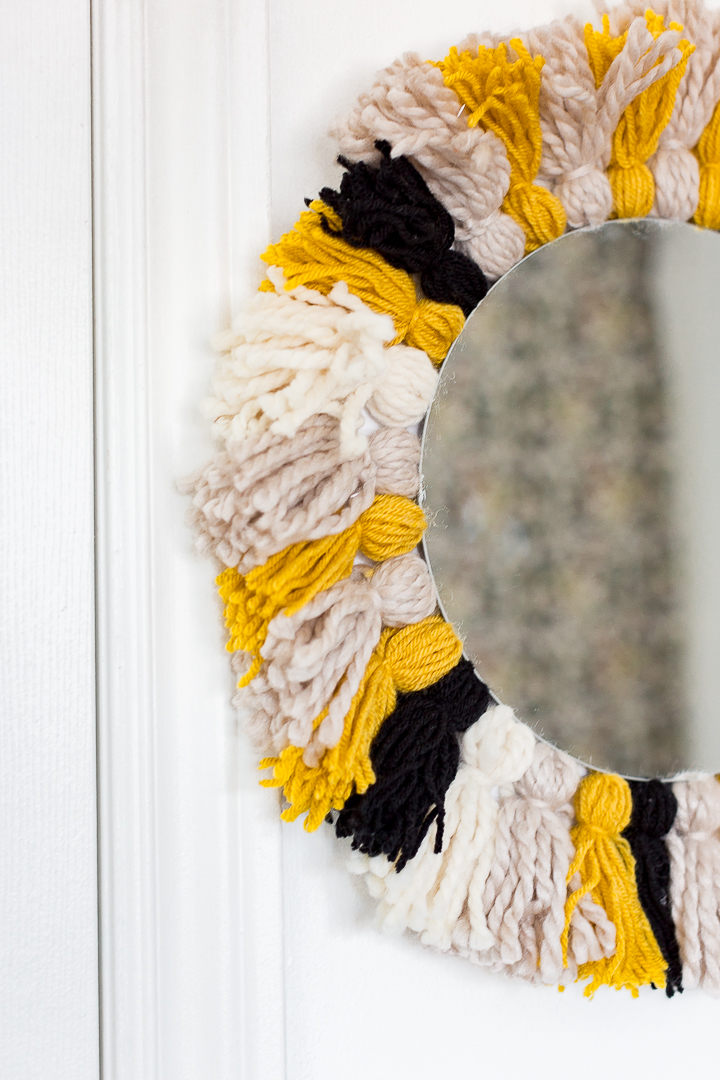 Well, that's it for now. I can't wait to share this entire space with you very soon.
Sending you so much love,
Lucy