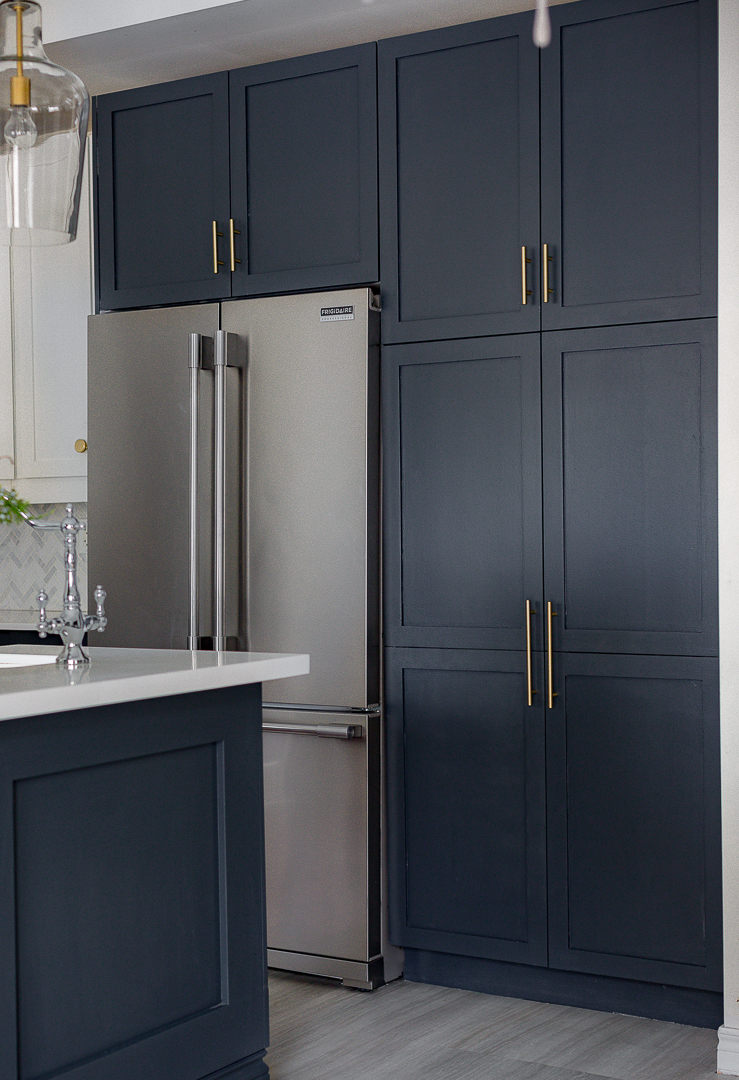 Hello friends. I hope you're doing well. It's Spring time and that usually means I get an itch to clean, declutter and change things around. A couple of weeks ago, I shared the weekend makeover in our kitchen and the newly painted cabinets. Well, I have a dirty little (big) secret to share with you today and share with you a little pantry organization on a budget. Always on a budget. ha.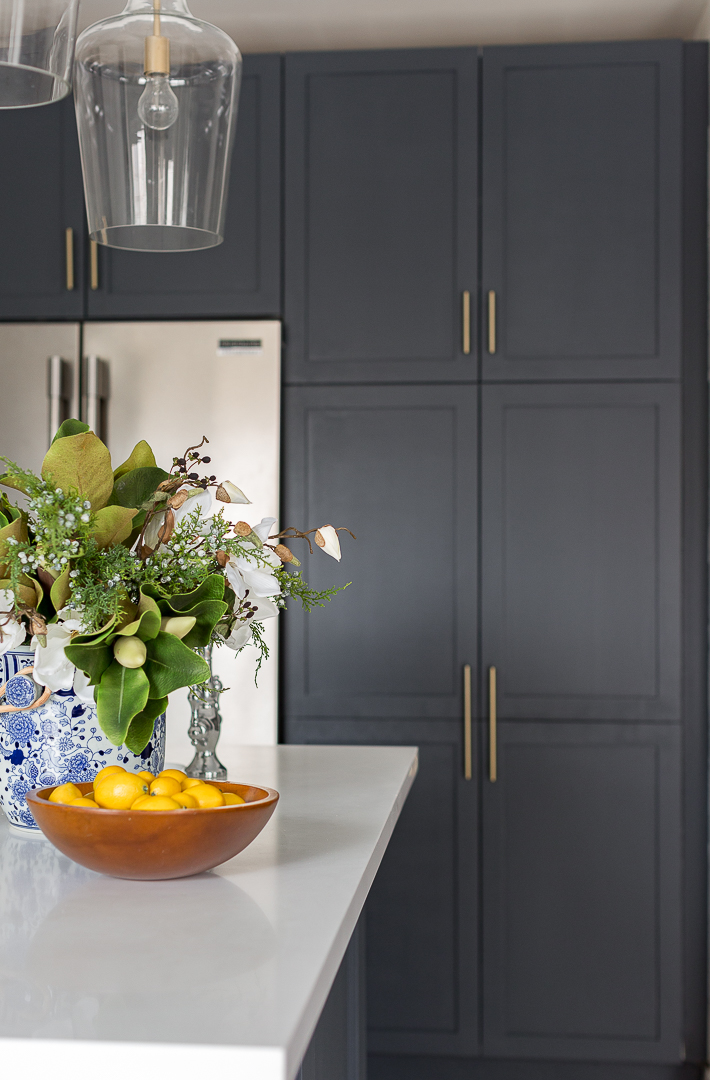 But before I do, I wanted to share with you something my dad once said to me ,  "If you only clean your car from the outside, it's like wearing clean clothes and underwear without showering.
No one else might notice that you didn't shower but you know". Ha.
Well, yes, I knew because this pantry has been bugging me for months and I have been putting it off but the day finally came and I can't tell you how much I love the feeling.
Alright, without further adieu……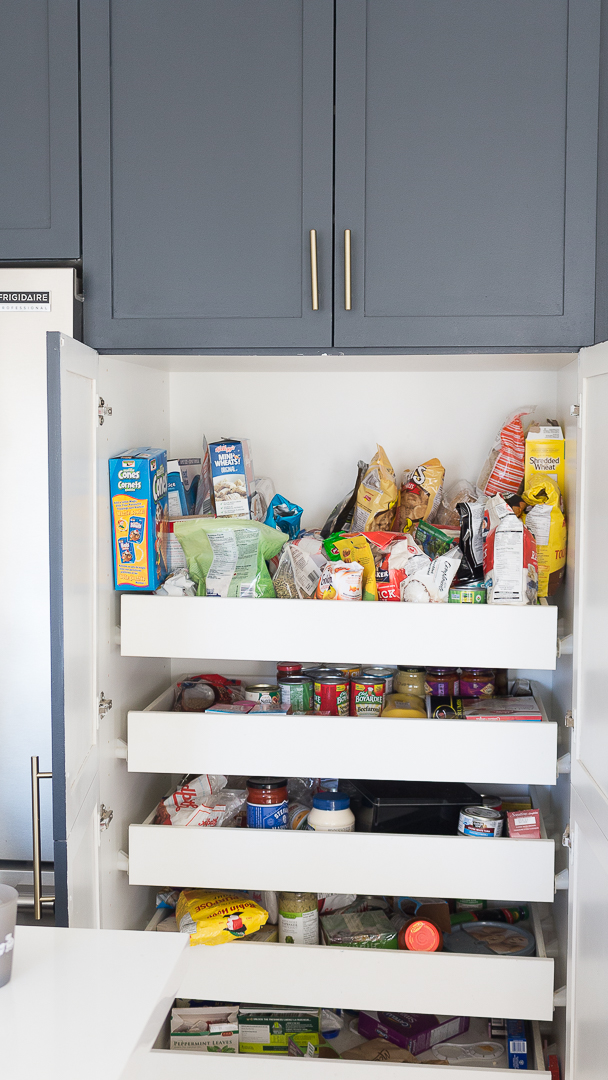 Here is the disgusting before photo. You can't see me, but I'm hanging my head in shame…
Well actually, I video taped the process for you –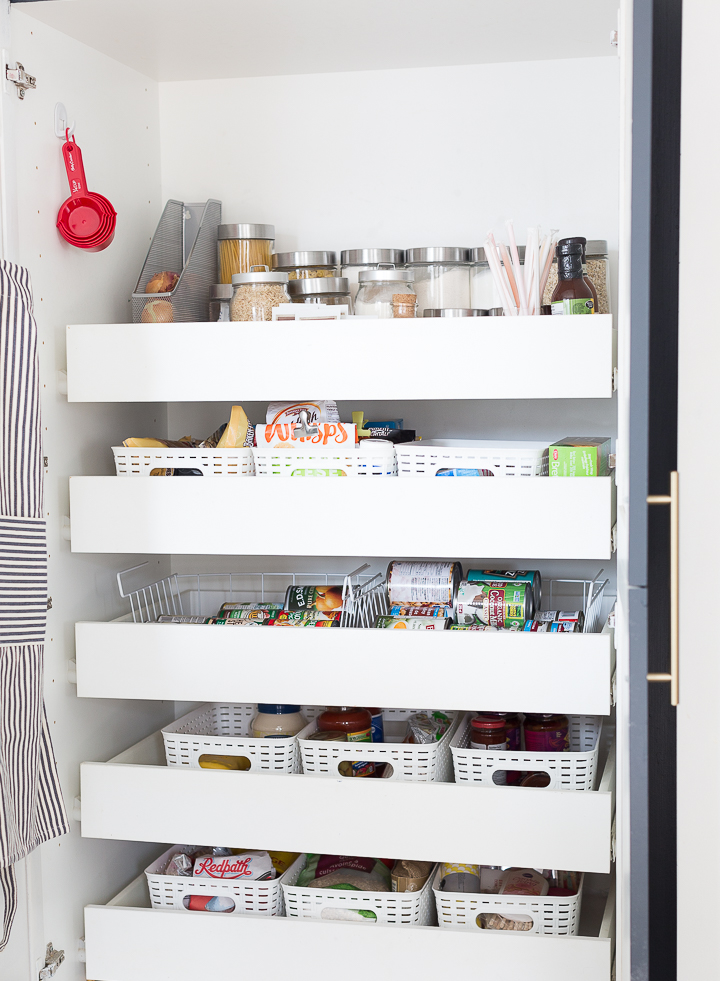 Here is the after…
The first thing you want to do is take EVERYTHING out. This is the part where you start to regret all reasons for living. Ha. Ok it's not that bad, but remember it will always get worse before it gets better.
Next, separate all your items into categories. IE. Pastas, snacks, condiments etc.
Check expiry date and throw anything that's expired out. This is also a good time to get rid of food that might be sabotaging your diet.
Give the shelves a really good vacuum and clean.
Line shelves with special kitchen liners to avoid staining.
Place grains, flours and other foods into glass containers and label. (I still have to do that)
Corral like items into baskets and place baskets on shelves.
TIP: Use a metal office file holder to store onions or potatoes the mesh on the folder is perfect for this.
TIP: Place an apple with the potatoes to avoid them from rooting.
Place the items that are more readily used at the top and work your way down.
Place a hook inside the door to hang aprons, tea towels etc.


The jars are from the Dollar Store plus tow older ones I had from IKEA. I used a office holder container to store onions. You can also store potatoes as well. 


I used plastic basket from the Dollar Stores as well and this wire storage that usually goes under a shelf, I used it as a can holder.


I even stuck a little hook to hang my apron and another for the measuring spoons. Now I don't know how practical that will be but it made sense to me.
Here's another before and after.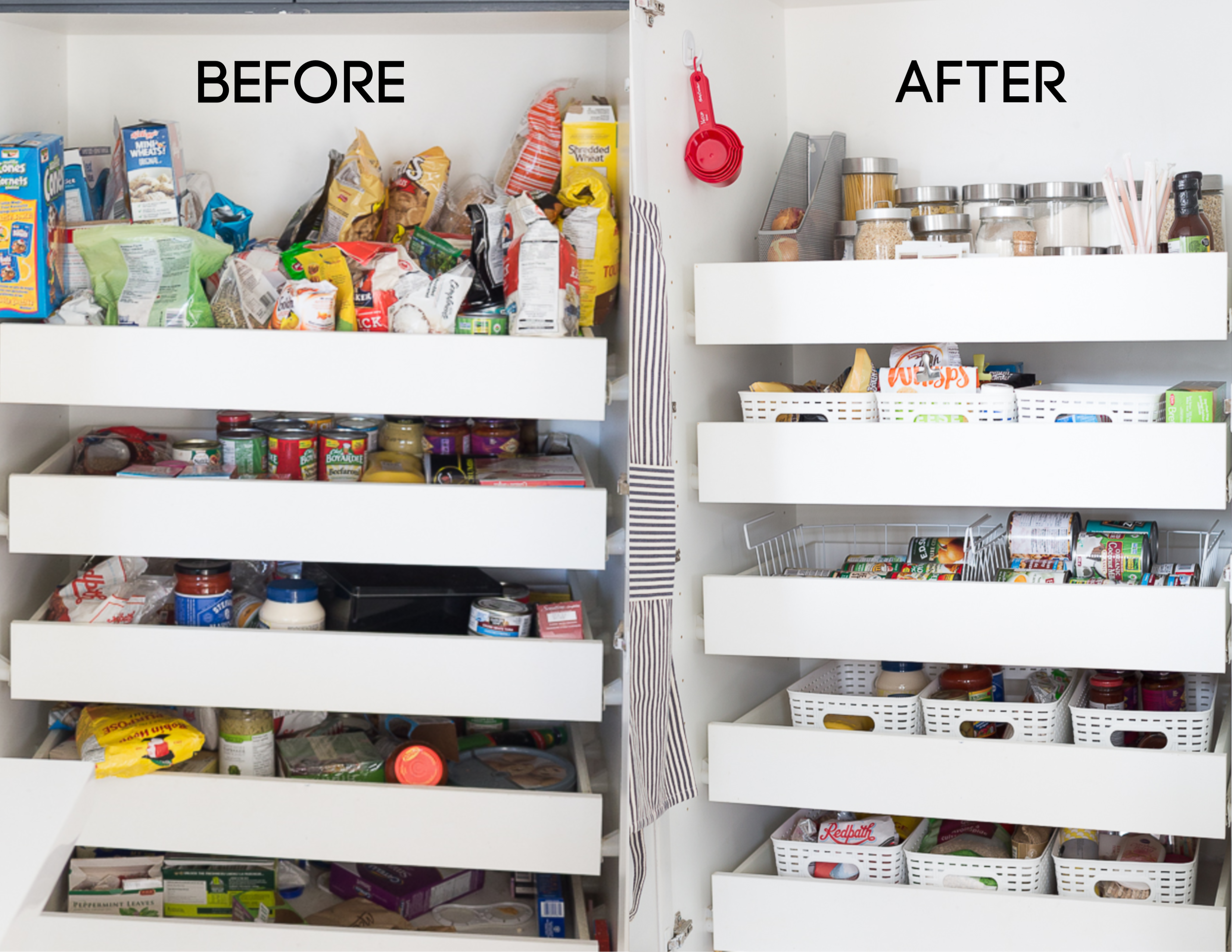 I really hate looking at the before. It's so embarrassing. ugh.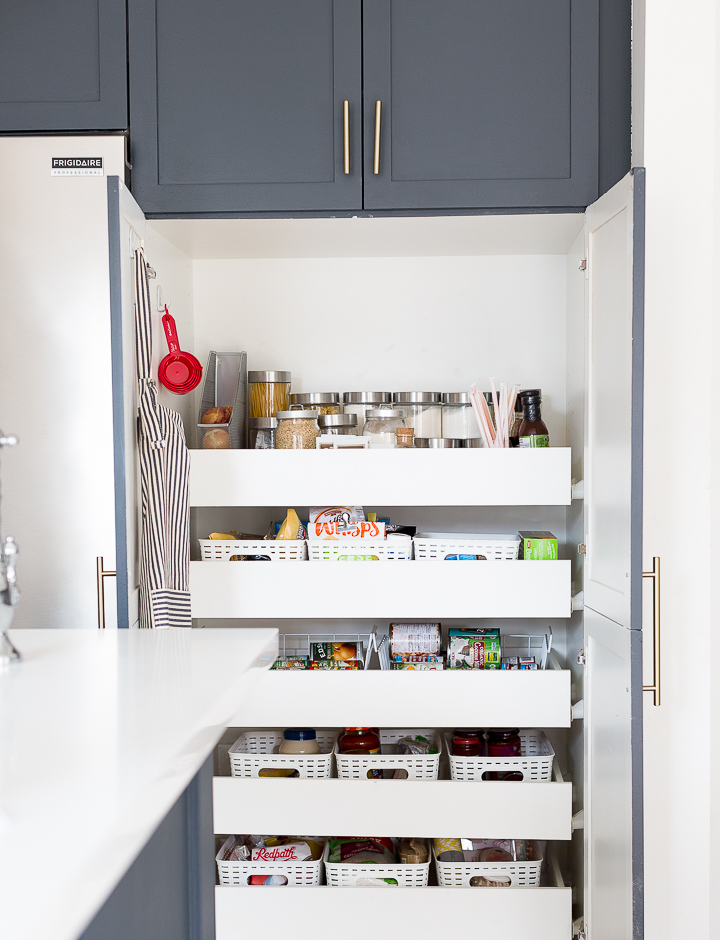 So much better but even better….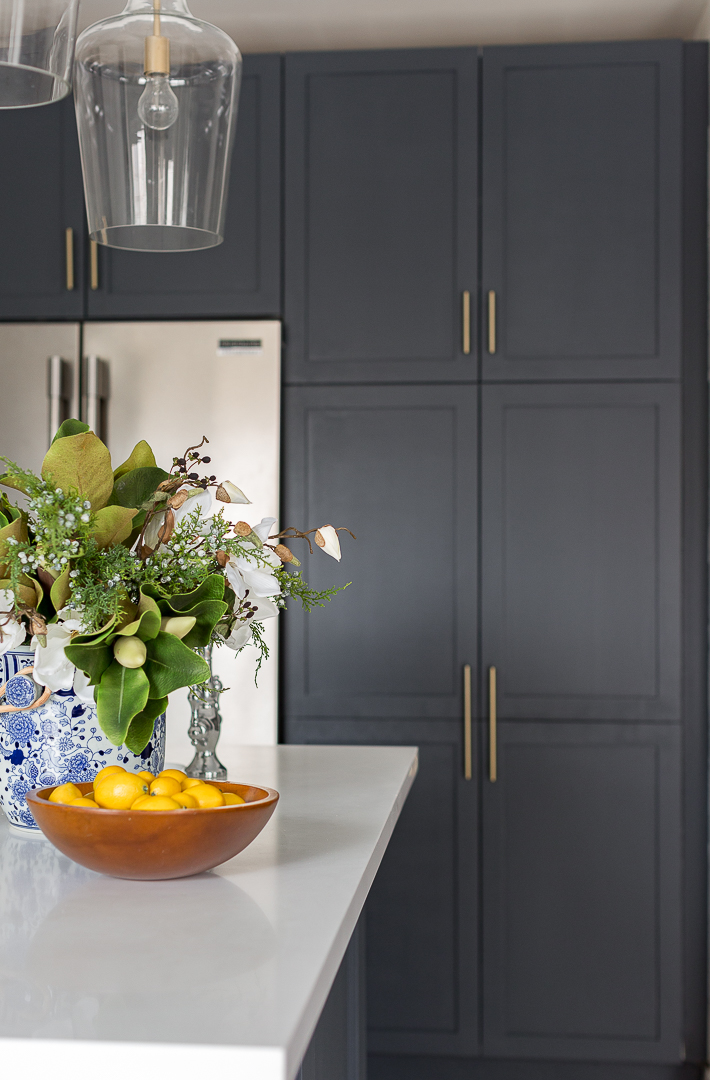 A closed door. Thank goodness for that.
What organization have you tackled lately? Is there any other places you'd like to see me organize? Let me know.
Thanks so much for stopping by today. Have a great day.
much love,