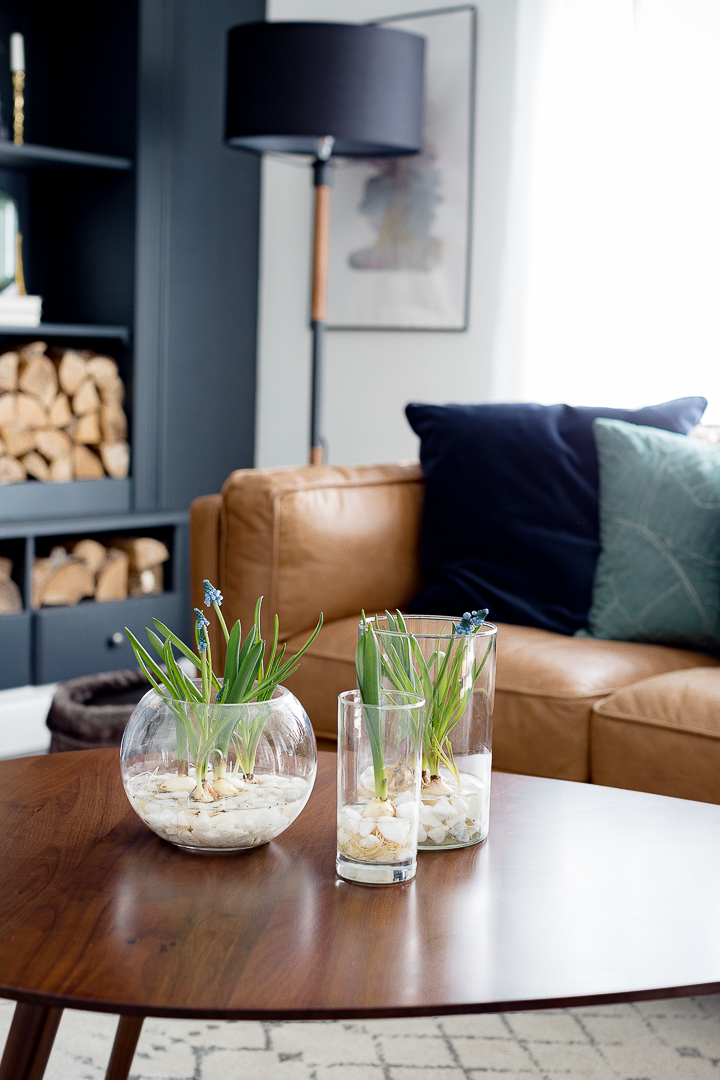 Hello friends. I hope you had a nice weekend. We were surprised with another snowfall. Ugh.  Hopefully that was the final goodbye from winter.
But a little snow won't stop me from sharing these easy spring bulb arrangement. I did these a few years ago and I think they're so cute.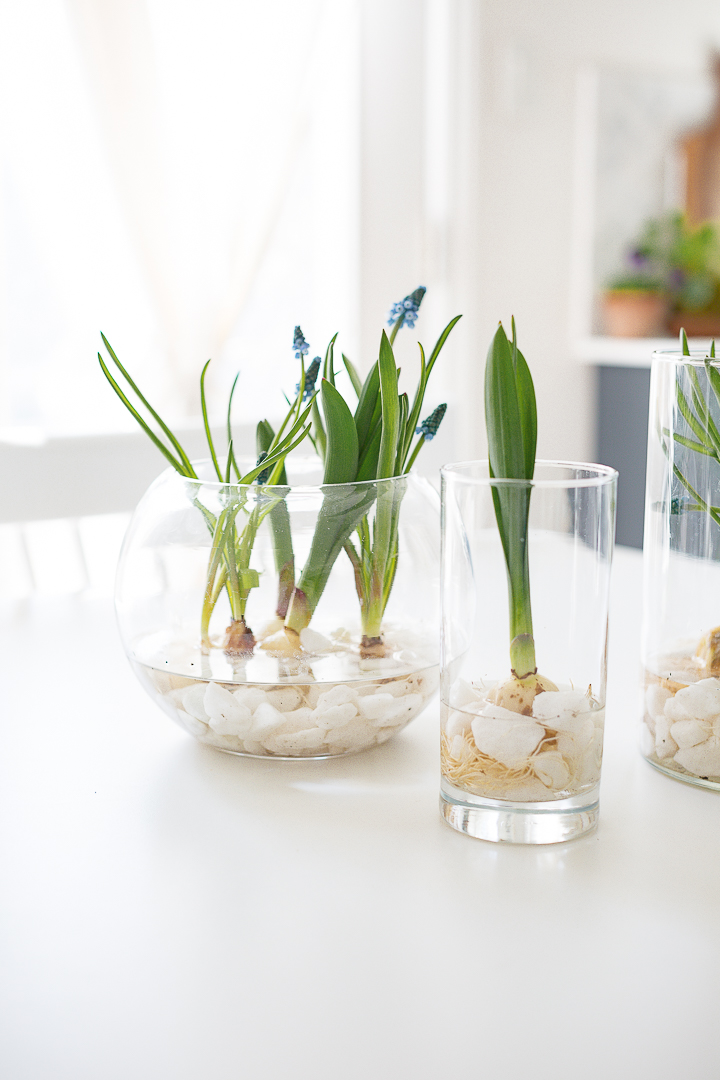 Aren't they so sweet? Here is a quick video for you.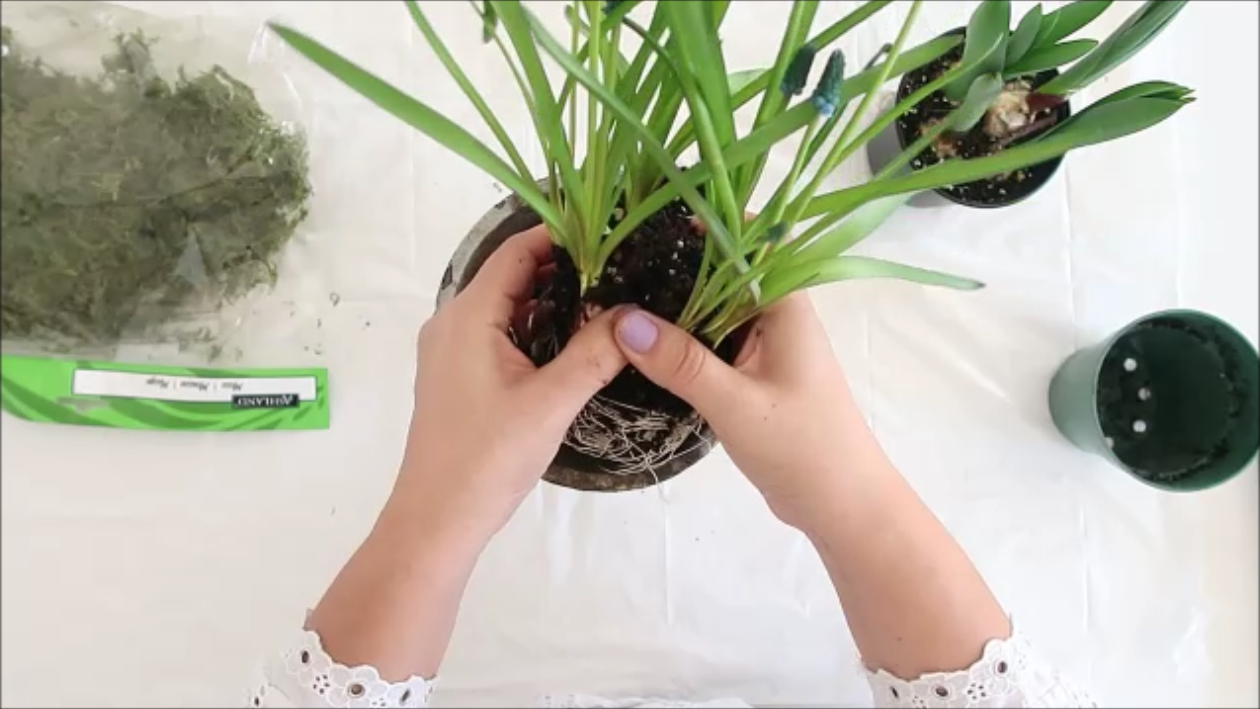 Remove plant from pot and gently separate each bulb.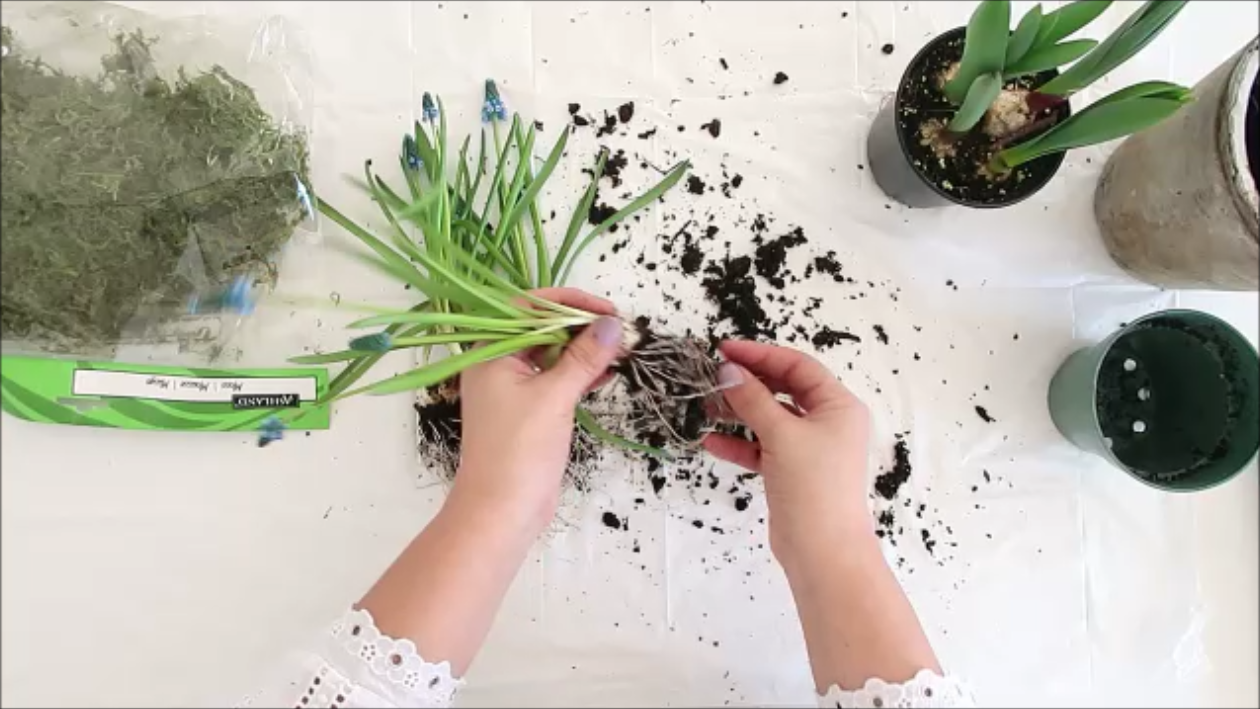 Clean off as much dirt off the roots as possible.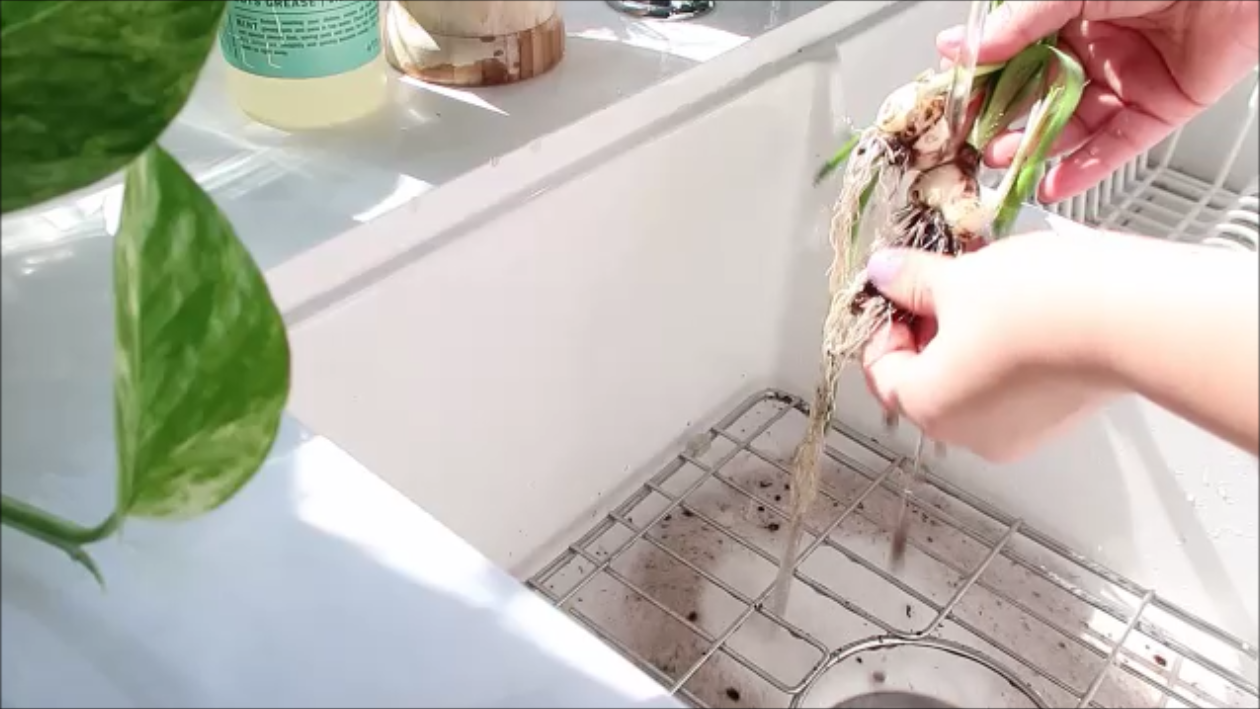 Rinse off the remainder of the dirt under water.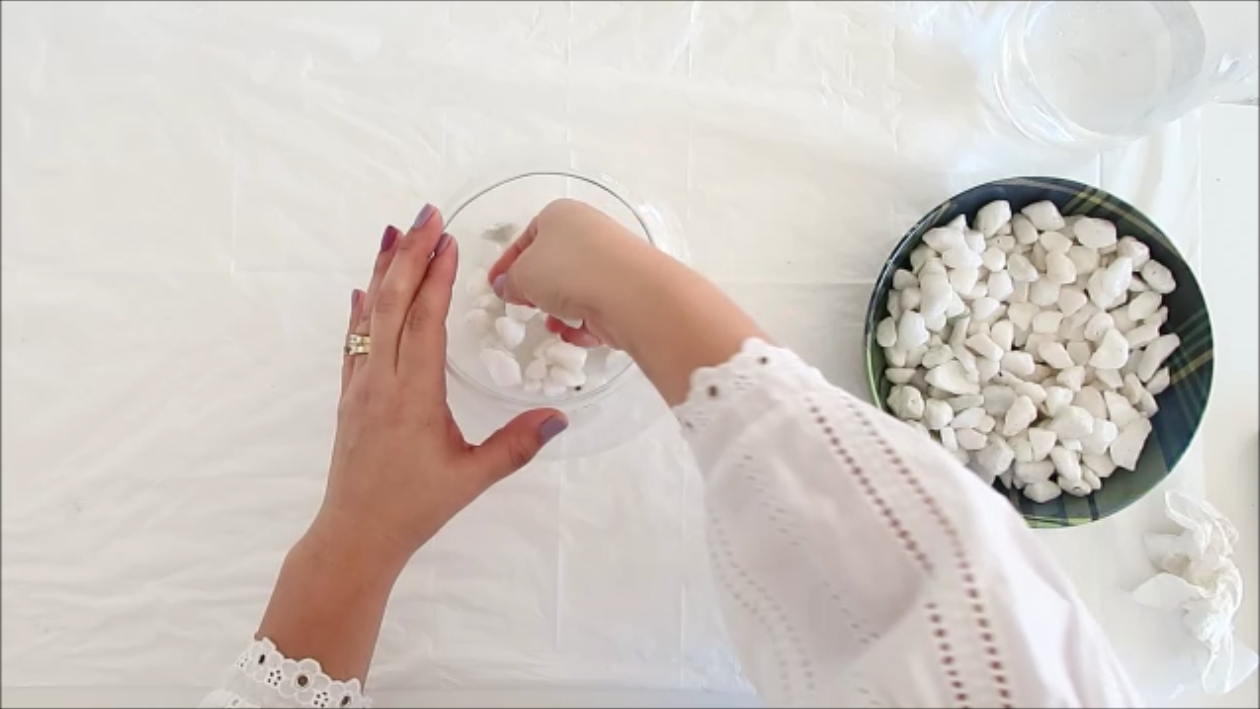 Place pebbles at the bottom of vessel.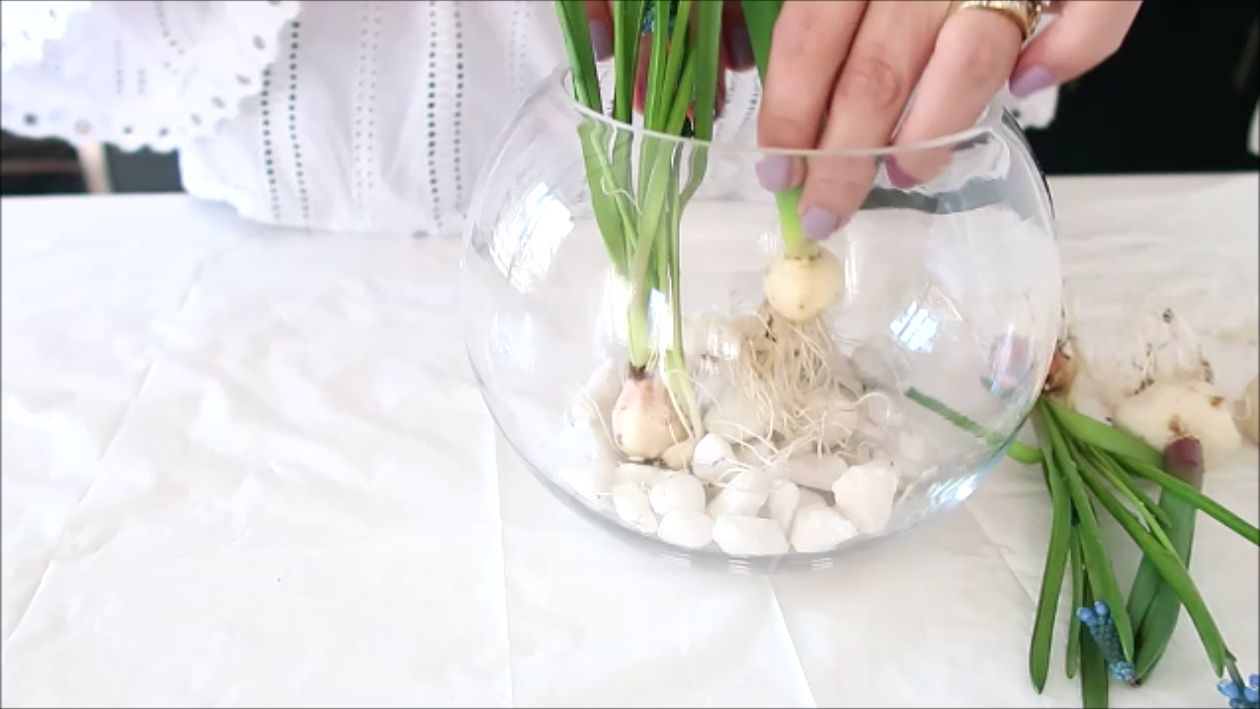 Place bulbs inside vessel and prop the up with additional pebbles is needed.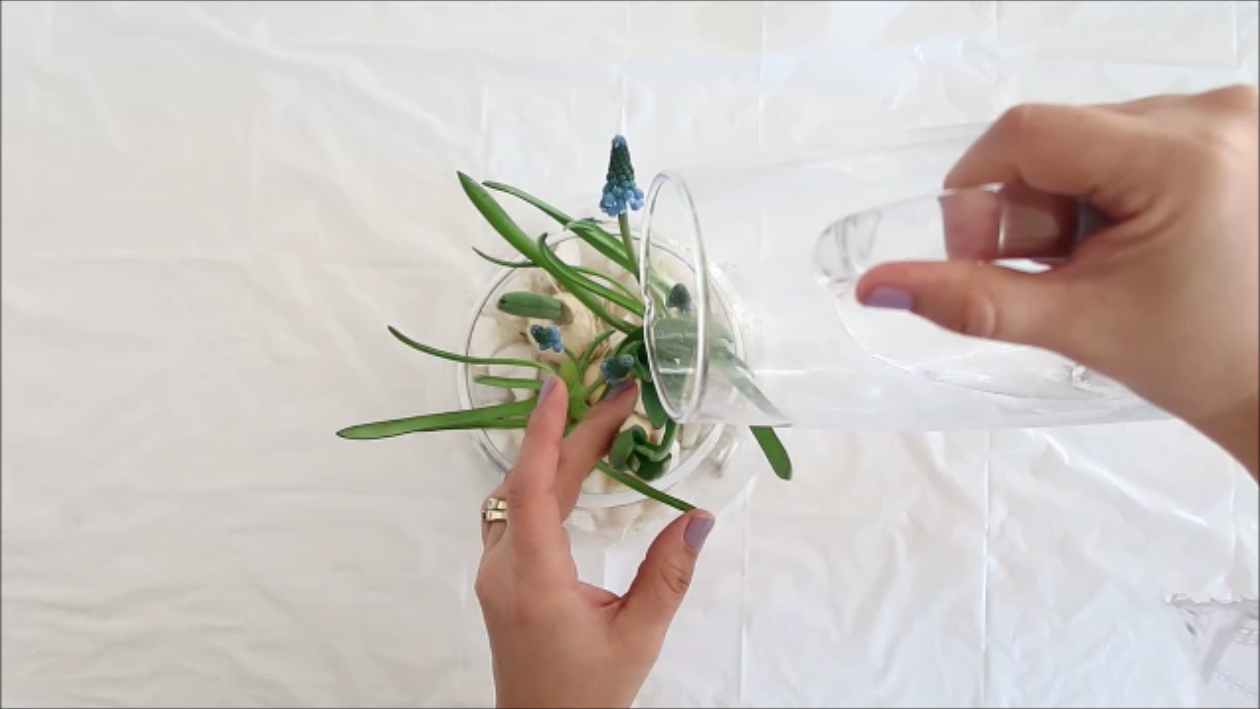 Gently pour water into the vessel.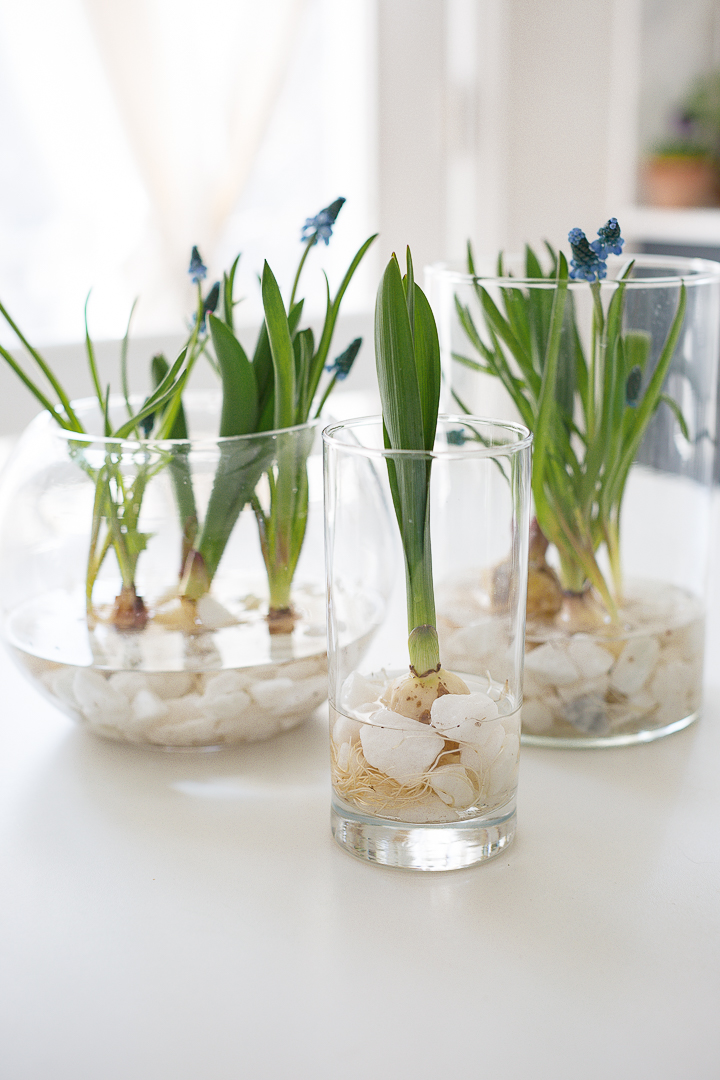 And that's it!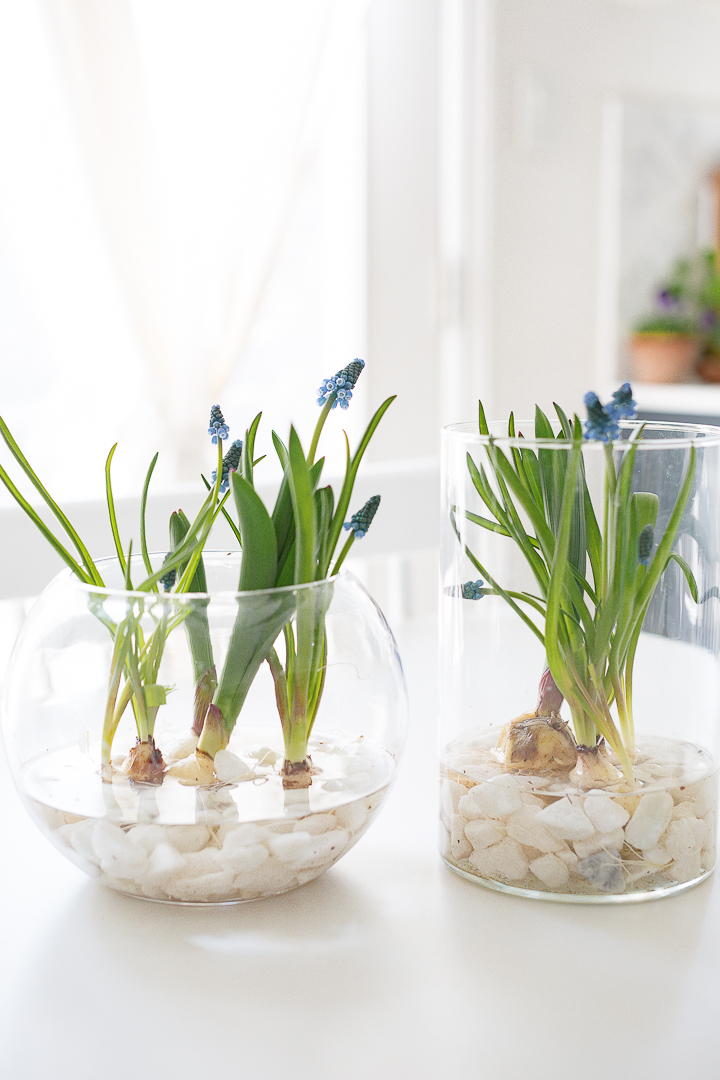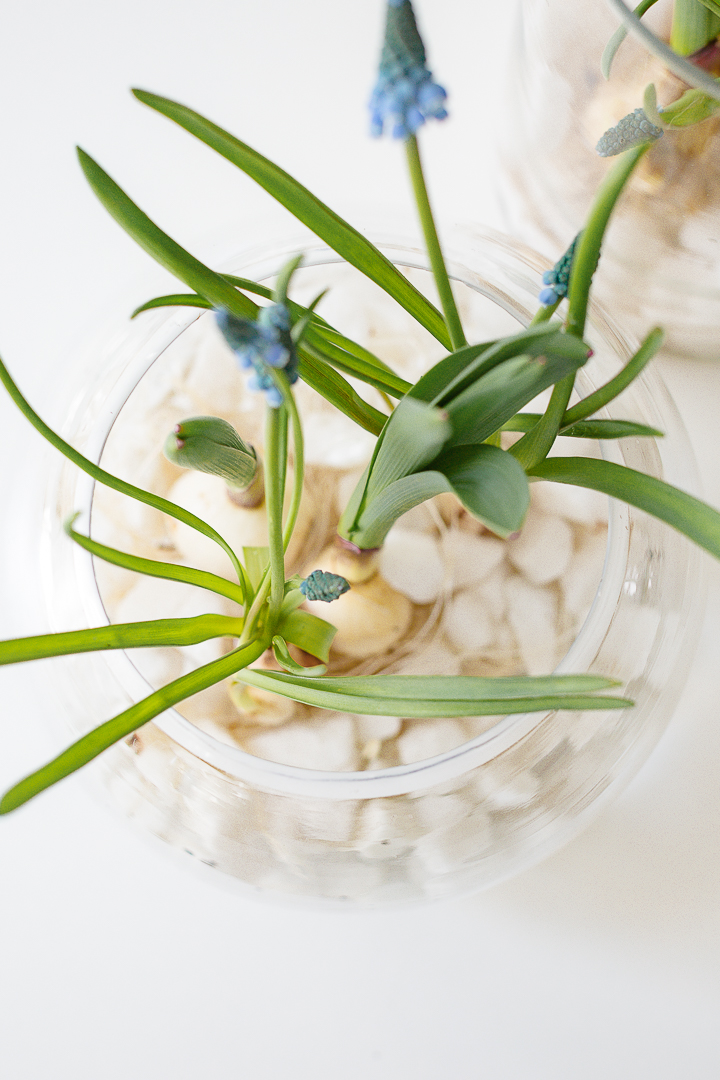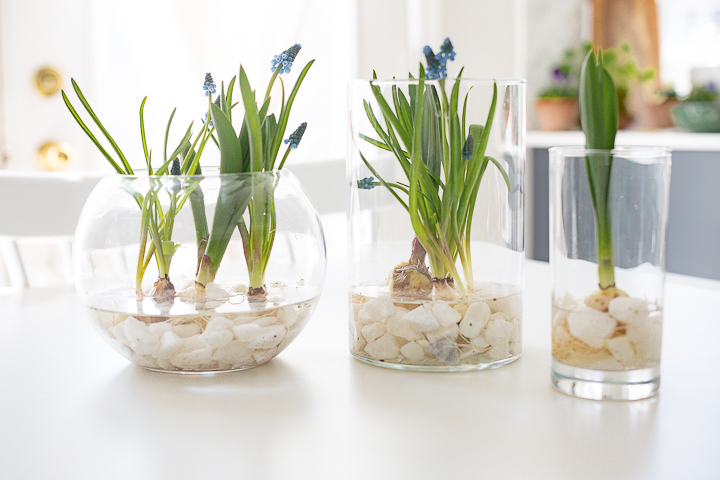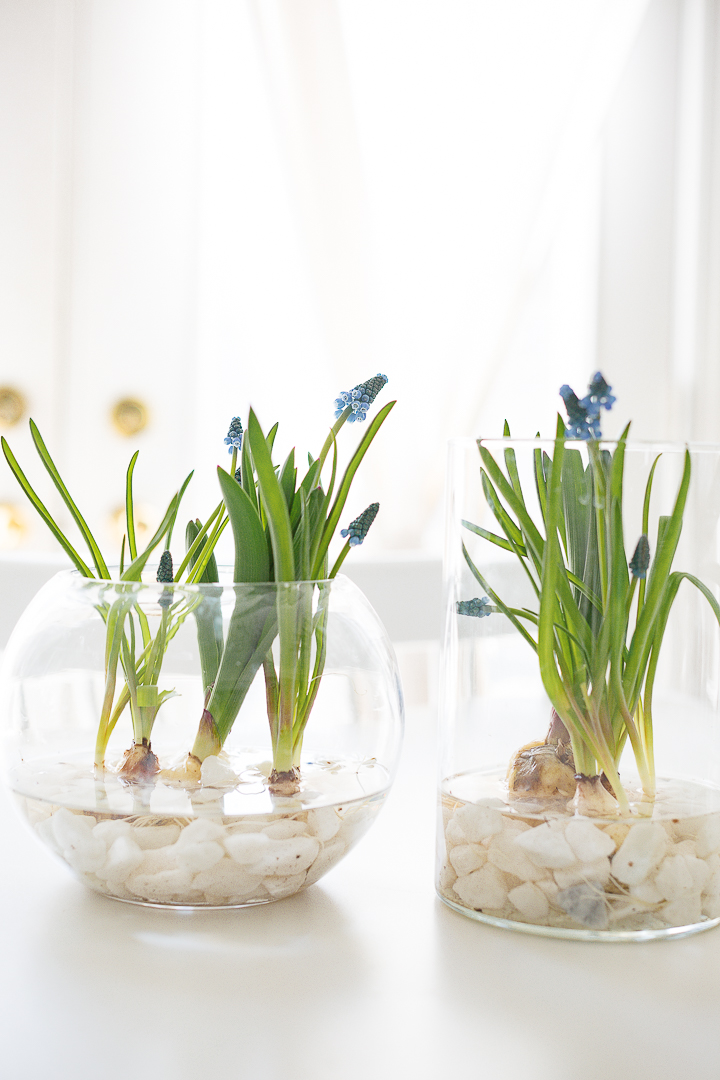 I love them! What do you think?
Thank you so much for stopping by today. xo
much love,
Lucy