Hello friends and happy new week!  I hope your weekend was relaxing and if not relaxing, productive 🙂 The weather was beautiful on Saturday which is when I took this photo. Making it super awkward because there was not a cloud in the sky and yet here I am walking with my little hand painted cherry blossom umbrella. Ha.
I couldn't even pretend I was trying to protect my 'sensitive' skin from the sun, because the umbrella is clear…lol
(Brody's face looks so goofy in this photo but it makes me laugh.)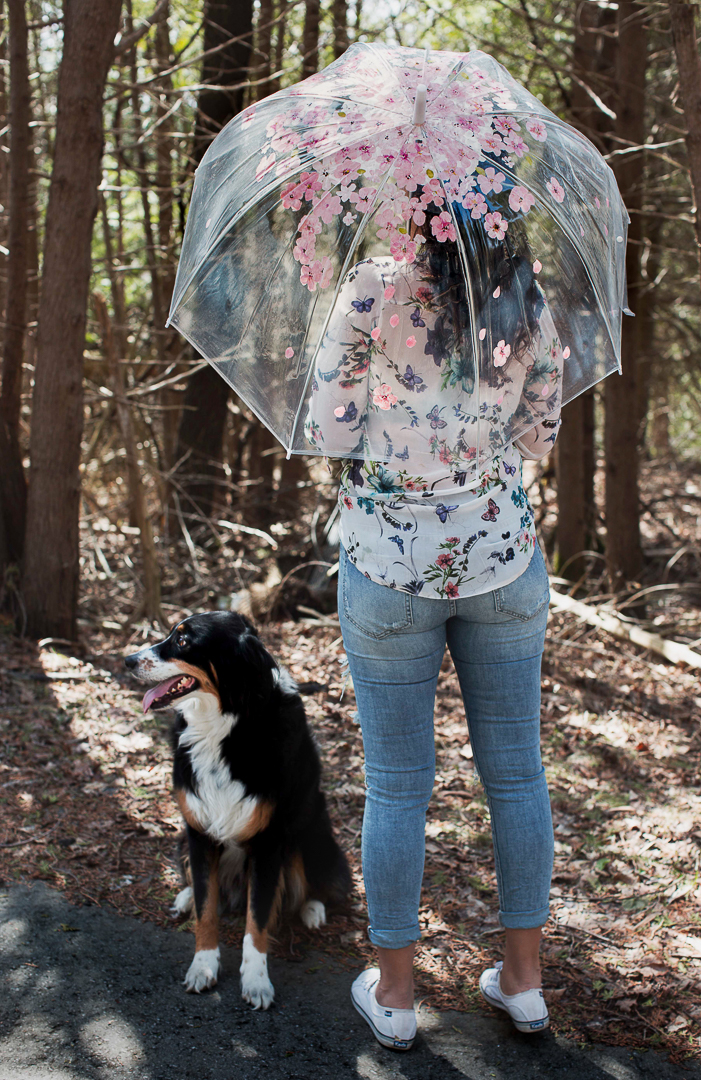 It did rain on Sunday but I had no volunteers to come and walk in the woods under the cold rain to take photos and I don't blame them, so this is what we have to work with.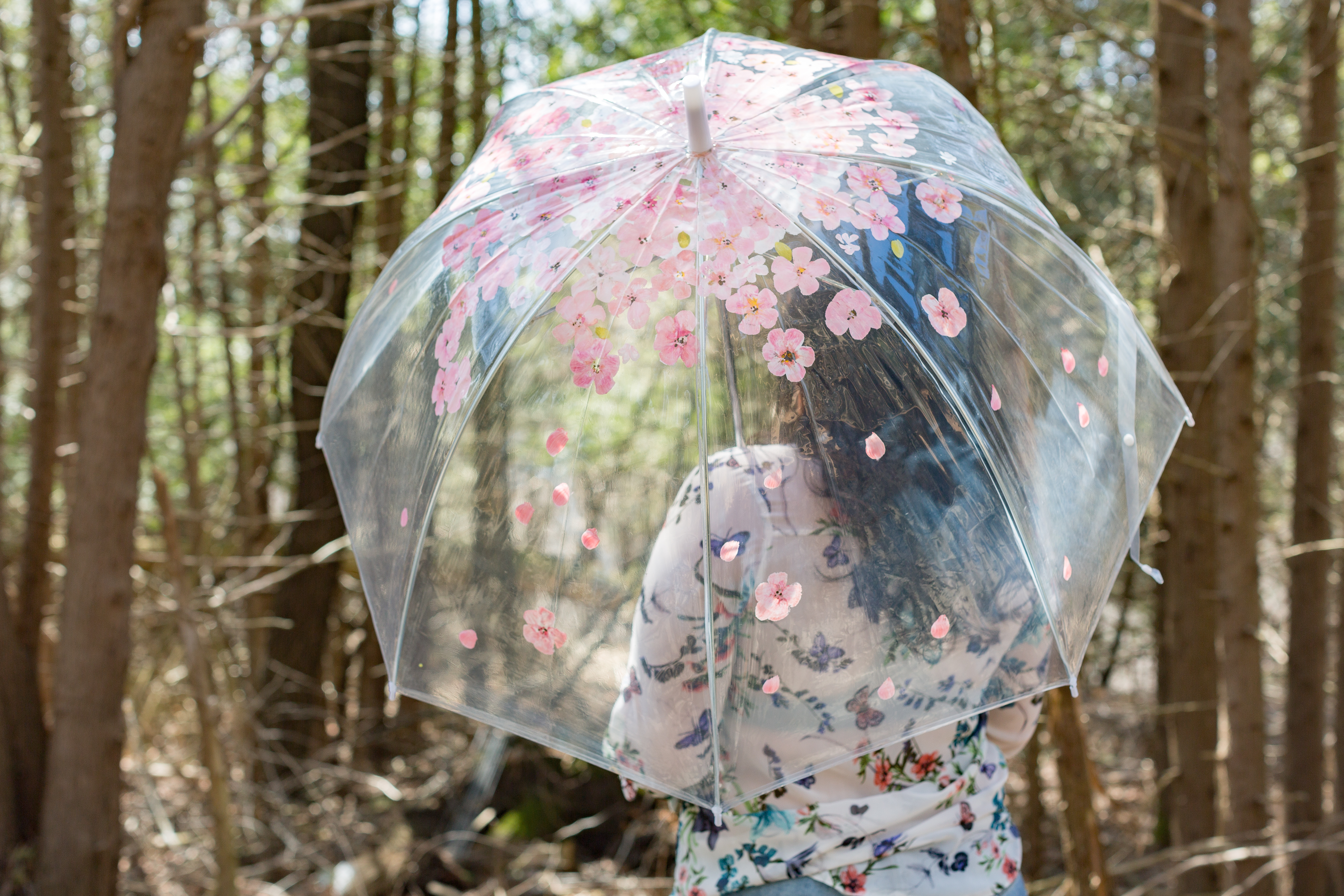 A few years ago, Bella and I painted this adorable umbrella.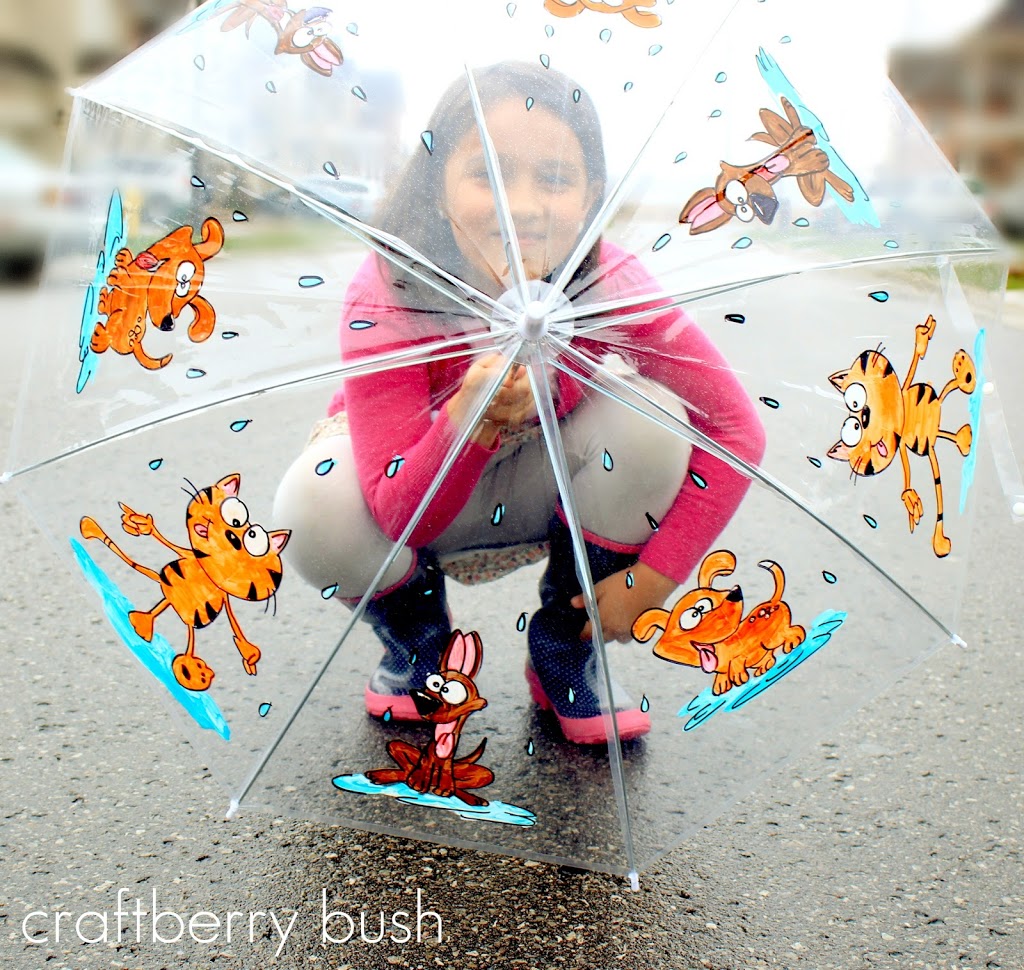 She was so little and there is no way she would let me take a picture of her for the blog anymore. Why do they have to grow so fast? It's so much better when you can boss them around. HA.Just kidding. But look how cute they are when they're minis.
Anyway, I thought for this month's DecoArt challenge, I would paint another adorable umbrella since our theme was outdoor paint. Unfortunately, our weather does not cooperate for outdoor paint until closer to mid May.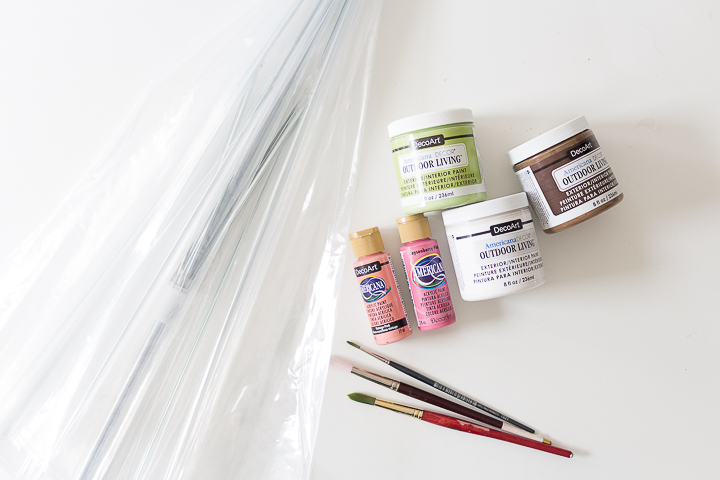 I did use the Outdoor Living paints and also a mixture of regular acrylics. The umbrella is painted from the inside but the Outdoor Living paints are made for outdoors.
They're the ones I used to paint our patio tiles and they're still intact.
For this project you will need:
Clear umbrella,

Colors : Succulent, Tree House (not pictured), Wild Flower, Picket Fence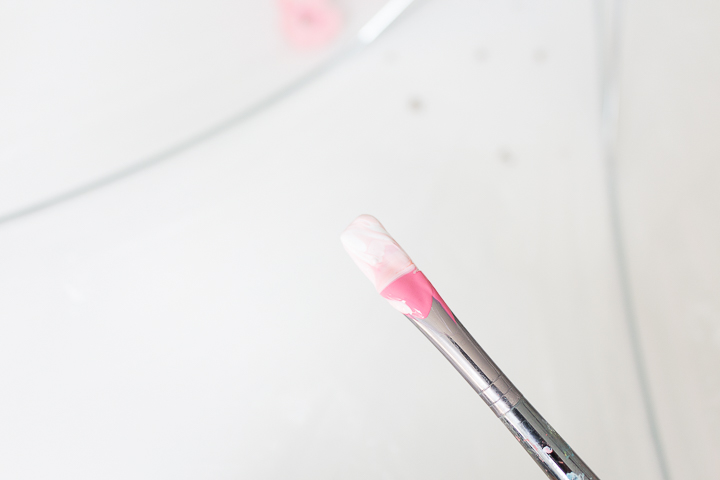 1. Load your flat brush with paint in this order : white, light pink and dark pink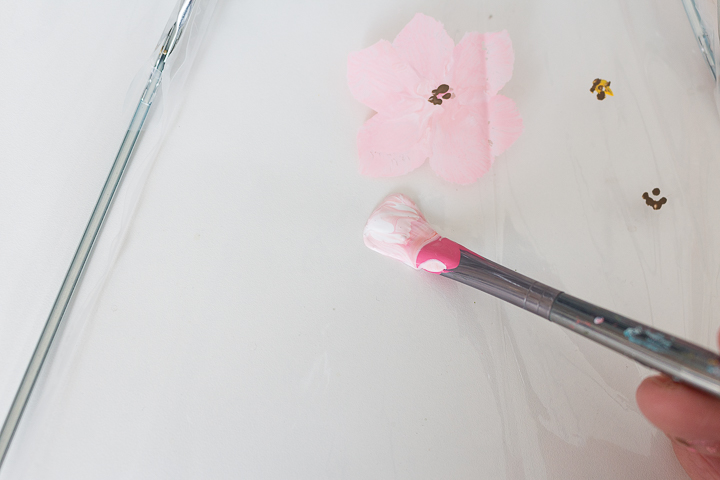 Not pictured, make several little dots. Press the brush making sure all the colors transfer onto the surface.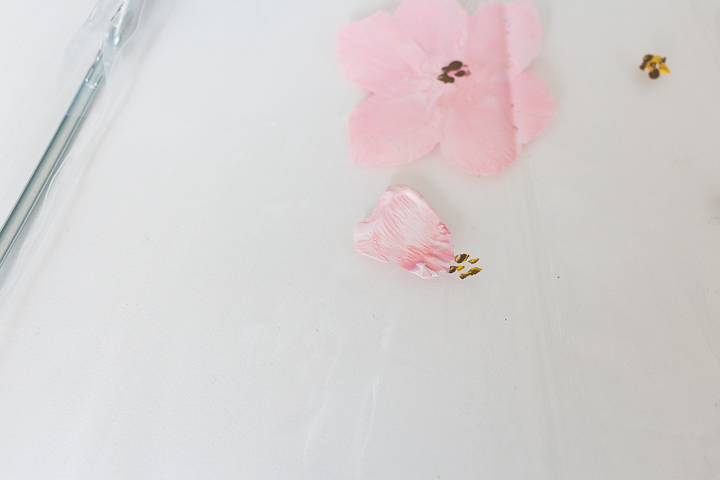 Lift your brush and you should see a little petal.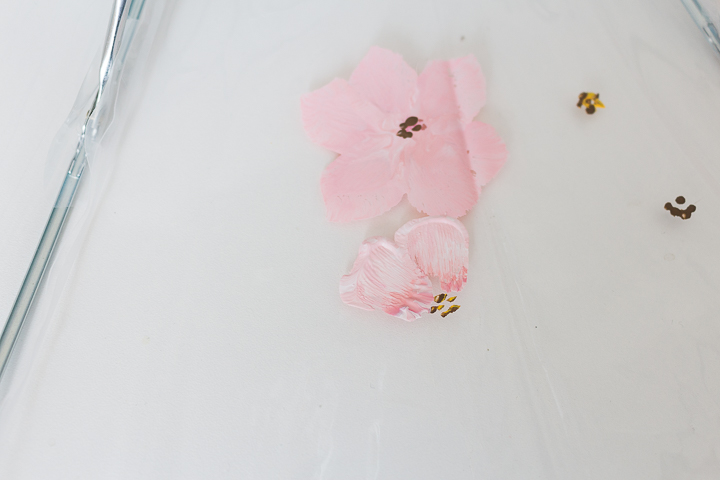 Continue to make little petals around the brown dots.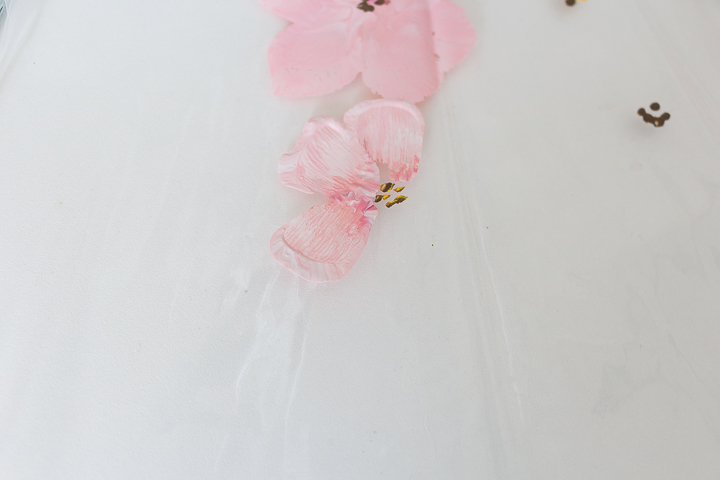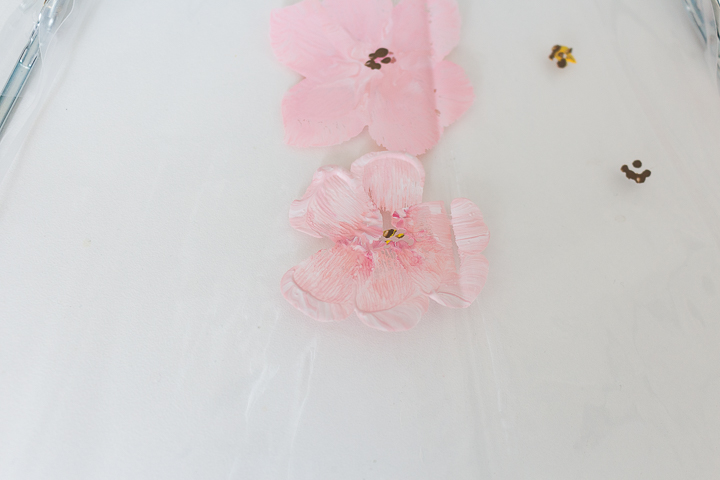 You can go back and repaint any areas that might need more paint.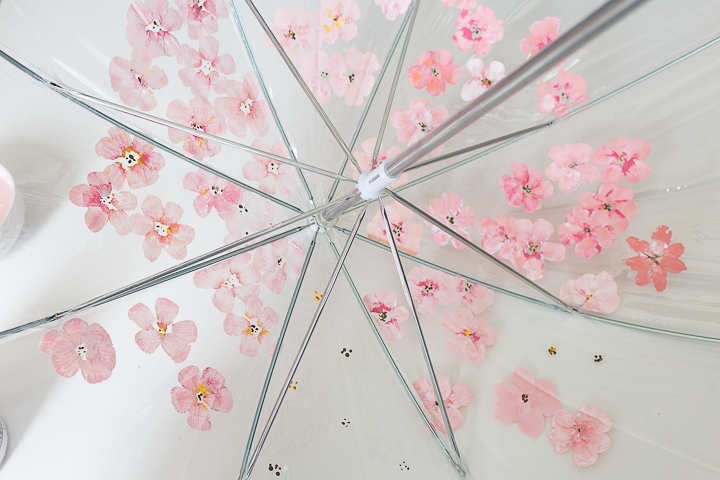 I didn't really fuss about size or color. I actually think it's better if the flowers are not uniform .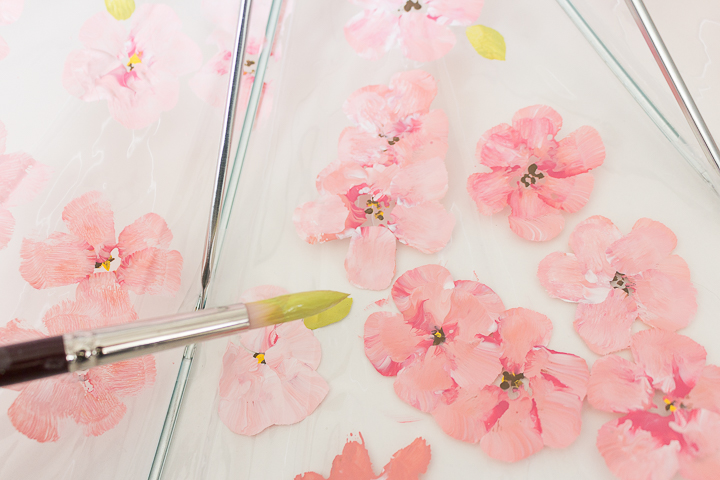 To make the little leaves, I used a round brush and just dabbed it onto the surface.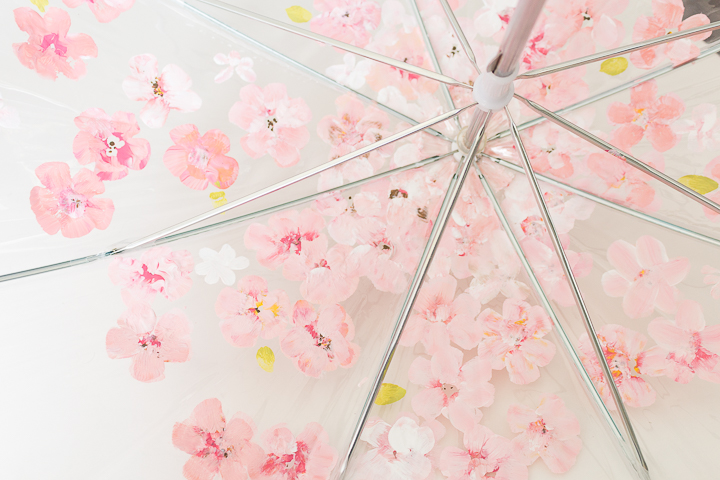 Continue to fill as many flowers as you wish.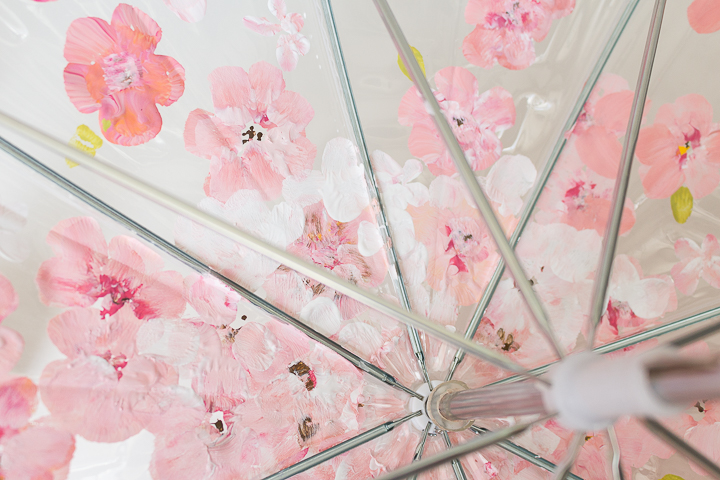 Once the first layer of flowers was dry, I went back and made some little white flowers as well. This also helps to fill in any spots you might have missed.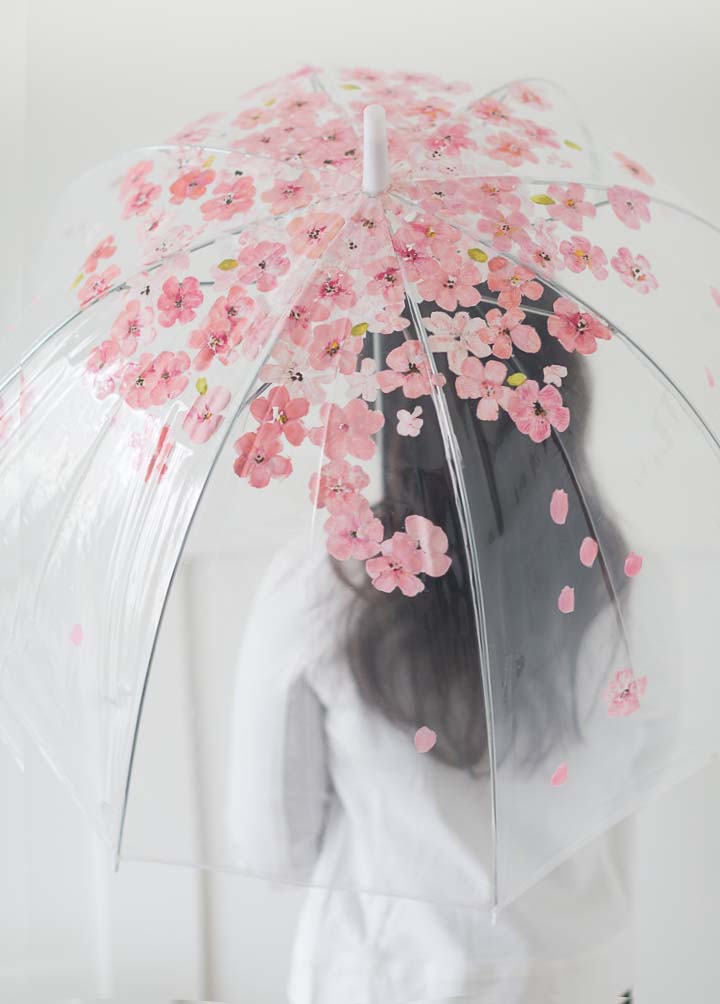 I think it's so sweet and if I was a fashion blogger, I would totally rock this at photoshoots…ha.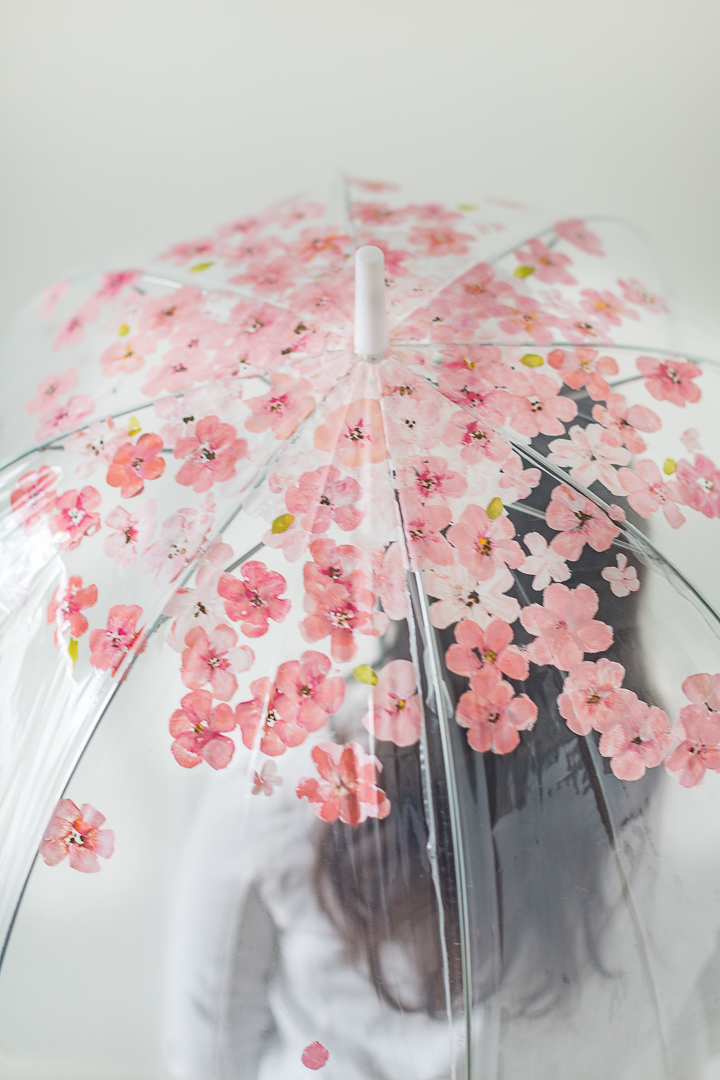 But I'm not so you just get the back of my head.
What do you think? Is this something you would do? I love the idea of having a one of a kind item don't you?
Thank you so much for stopping by today. It means so much.
much love,
Lucy