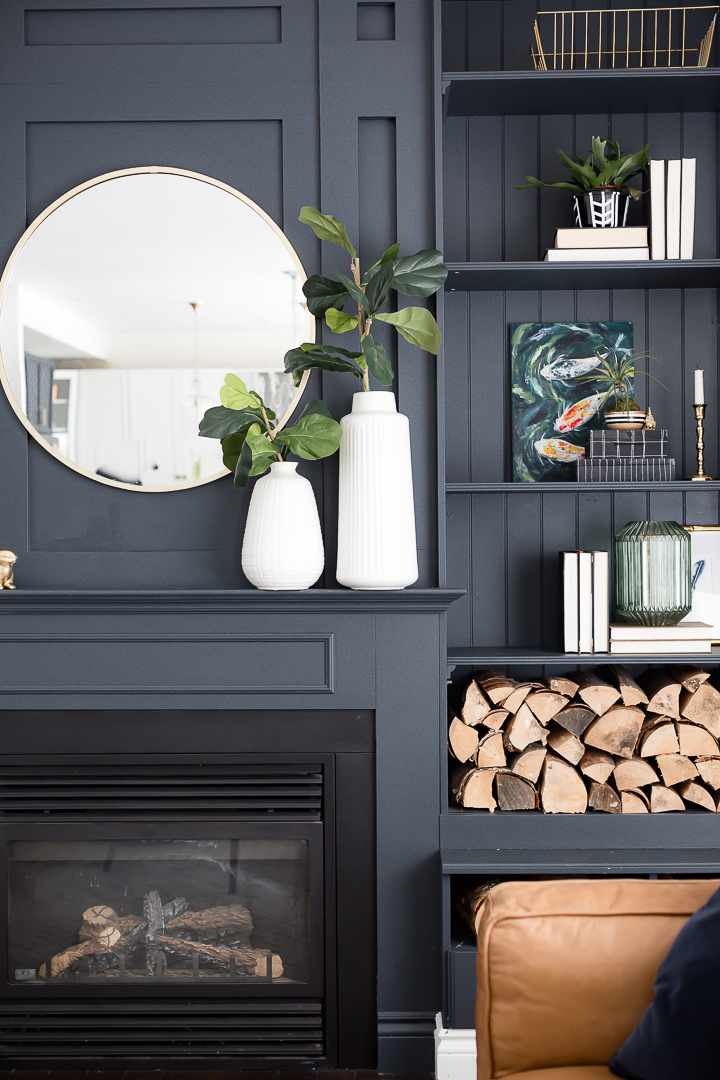 Hello again friends. I hope your week is off to a great start. I've been feeling a little blah and unmotivated lately but thankfully,  I always seem to find some scape in my art.
So I have been picking my brush a little more than usual. A couple of weeks ago, I painted these fun Koi fish in a pond with acrylic paint.
I enjoy painting with acrylic paint even though it's a little more effort just because I don't have a dedicated studio or office, which means I have to go and get all my materials and they're not often readily available.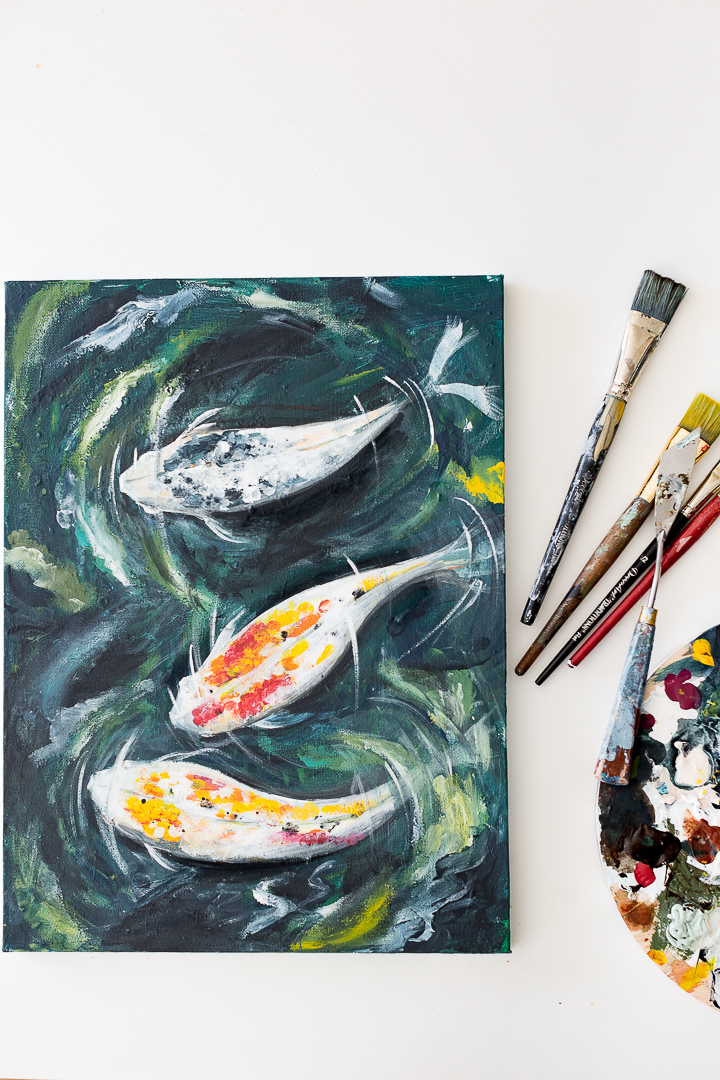 I'm not really sure what inspired this painting I was just looking to use blues and greens….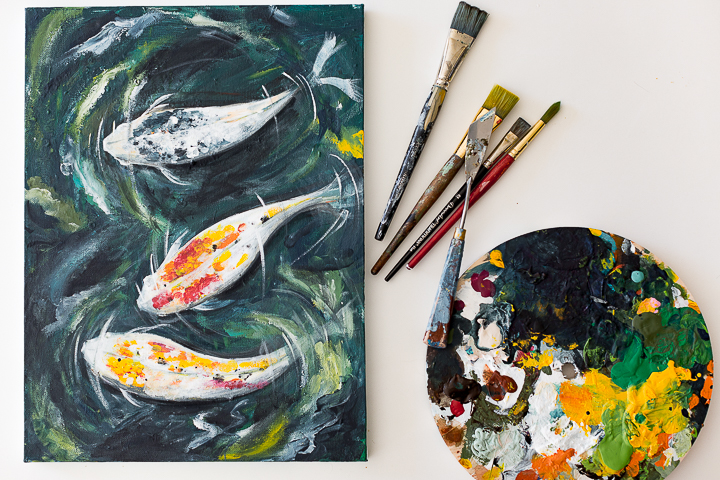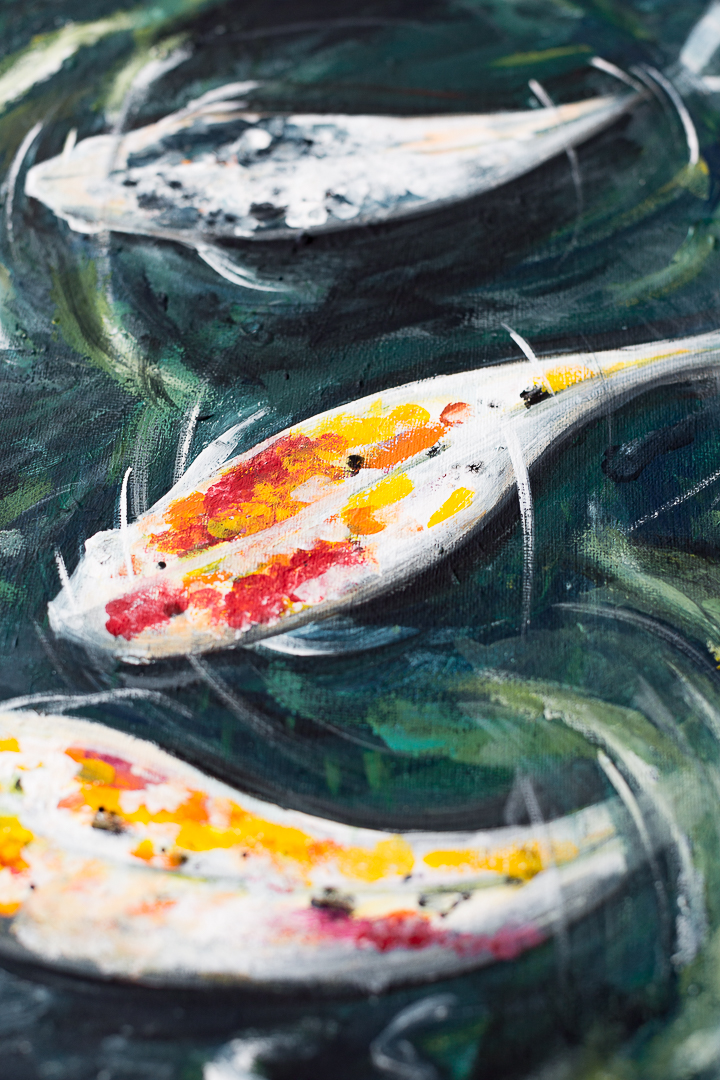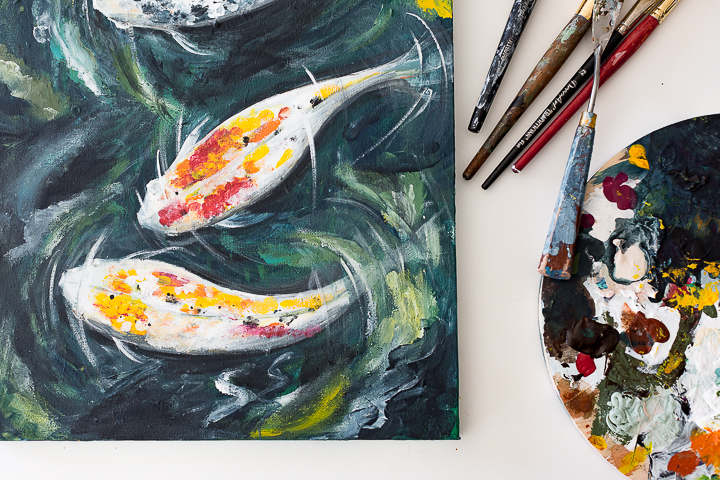 I'm not the best at painting water but I want to keep practicing and improve.
That's it for now, I just wanted to share a little bit of my art with you today.
I hope you have a great day xo
much love,
Lucy