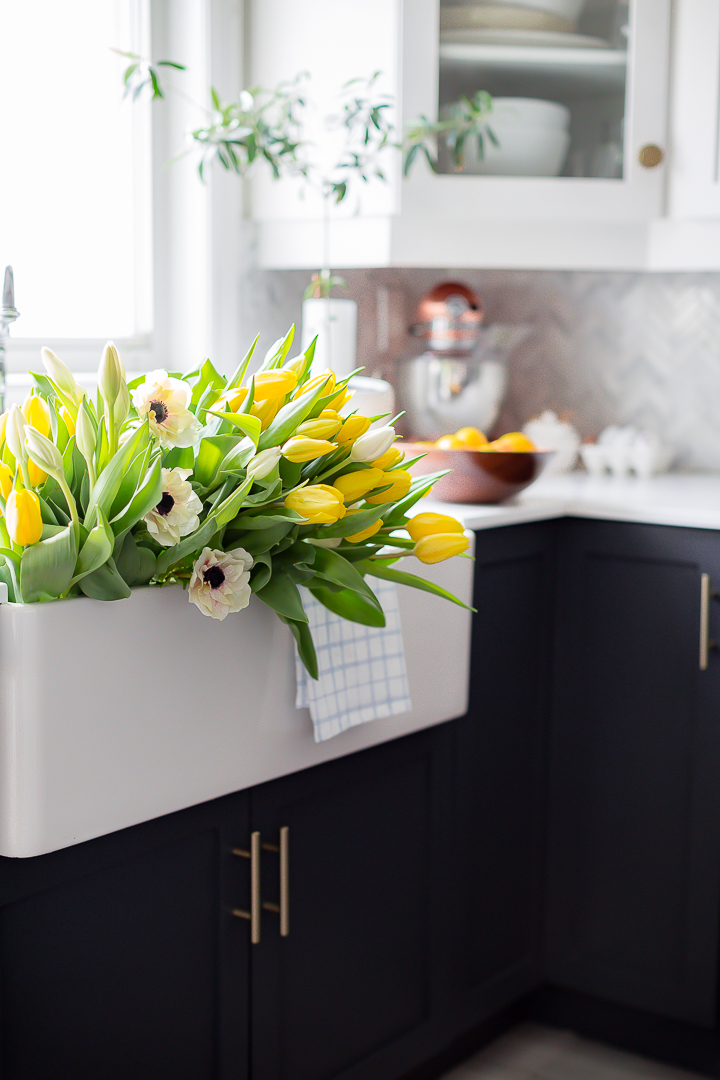 Hello friends. I hope you had a nice weekend. It was nice and sunny for most of the weekend here and though there are talks of more snow coming, it's feeling like Spring.
I was at the grocery store the other day and they had tulips on sale so of course I brought some home. I'm in a bit of a yellow kick but I'm going to start to incorporate some pinks soon as I know ranunculus are going to start to appear at flower shops soon. 🙂 I can't wait.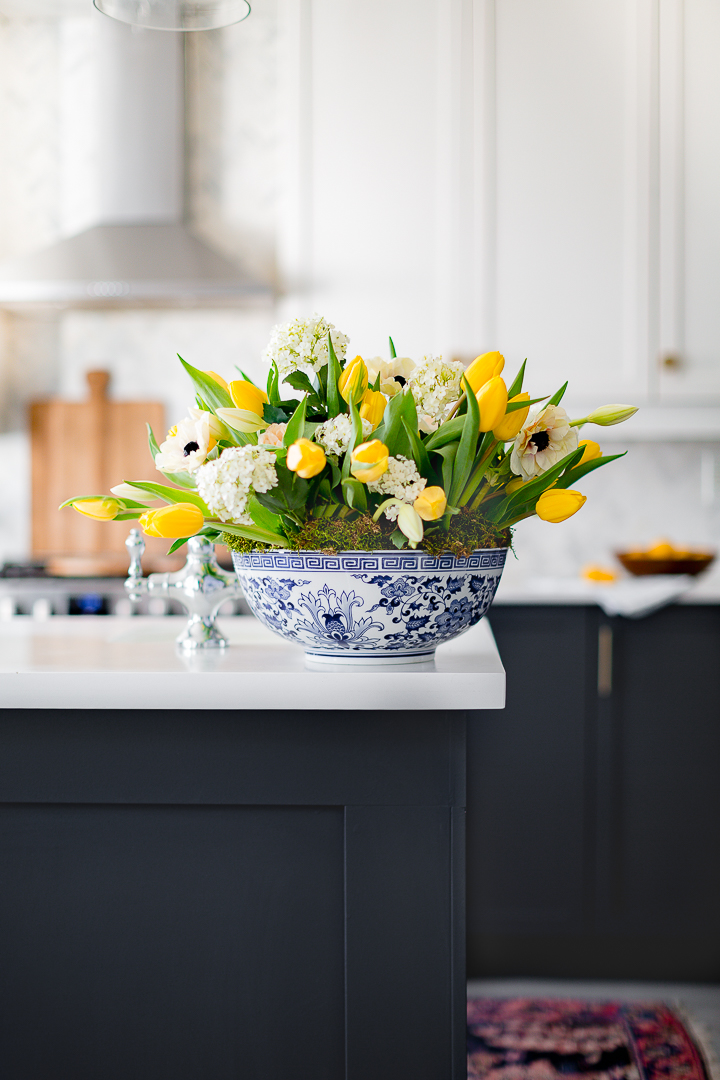 But in the meantime, I put together this pretty Spring arrangement and wanted to share with you my process.
There are of course various ways to make these, but I find this to be the easiest way.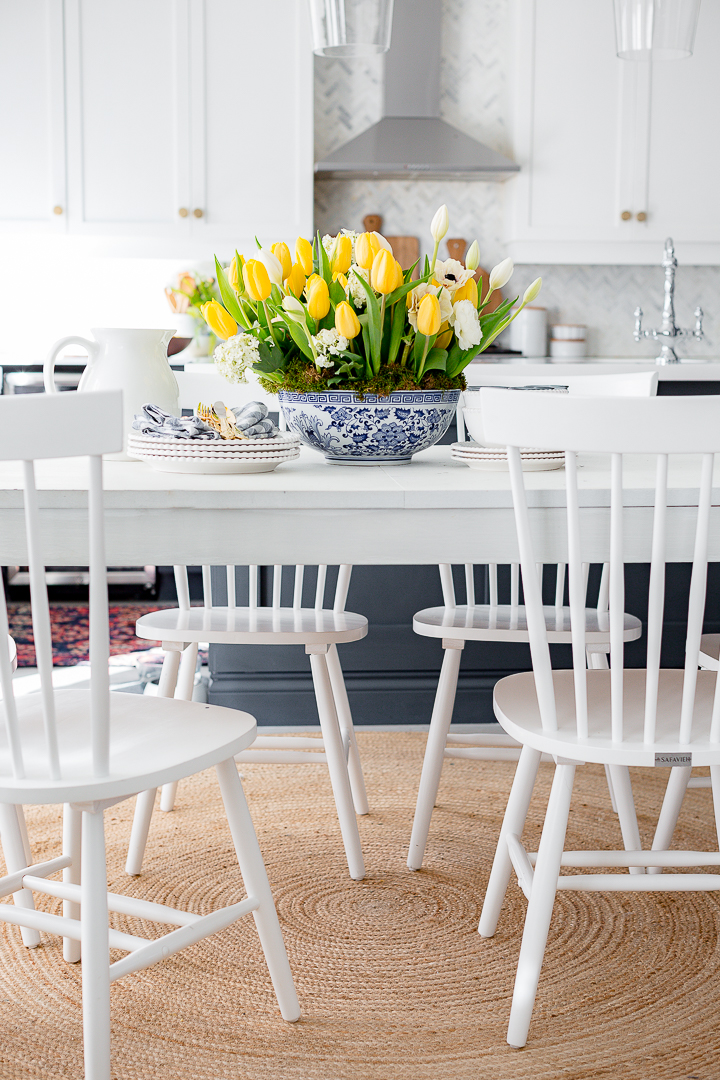 I made a little video for you to watch. I hope you're enjoying these videos because I'm enjoying making them. 🙂
I also figured out an easy way to take snapshots of the video. The only problem is that the photos are not as crisp as the ones I take with my camera, so I apologize for that. I'll figure out another way soon.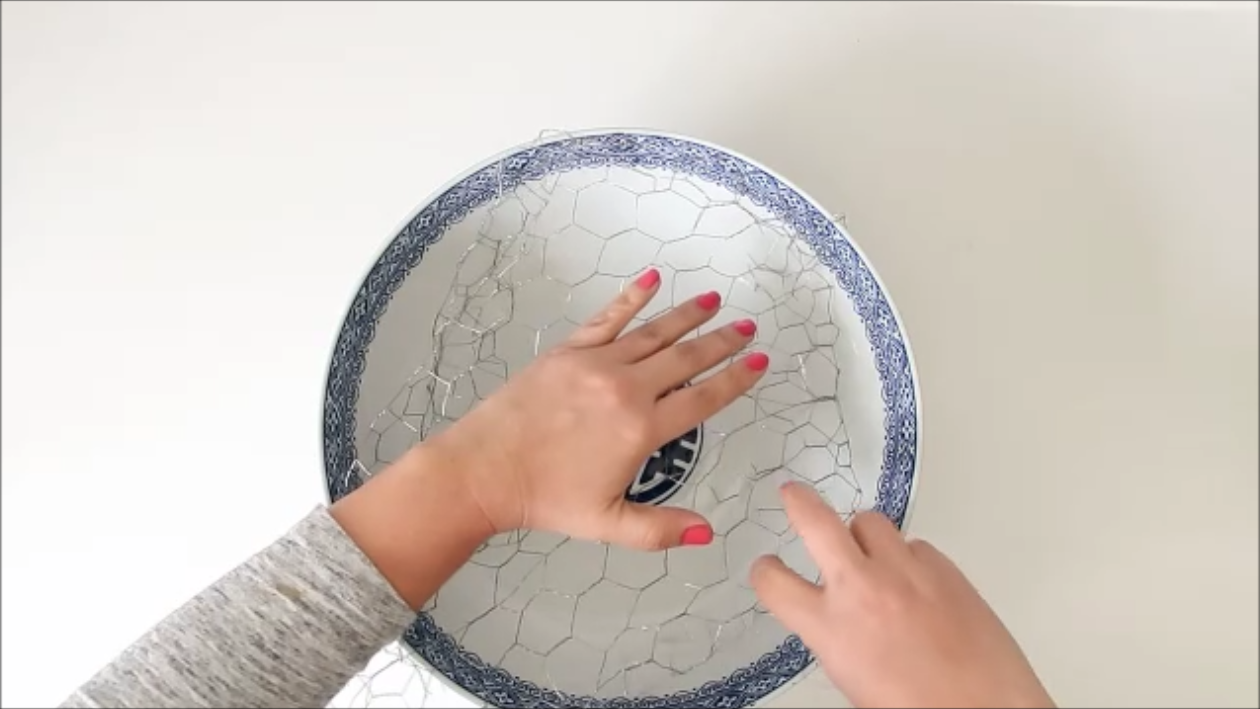 1. Line bowl with chicken wire.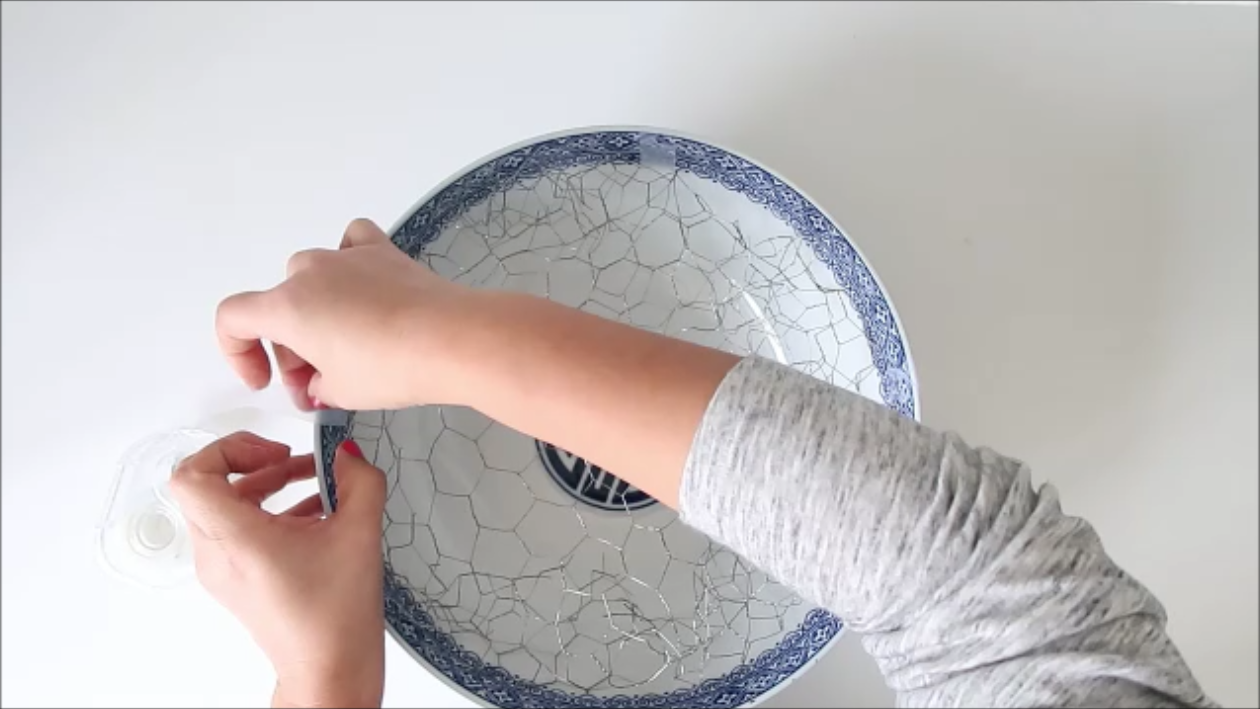 2. Tape wire to edge of bowl using clear tape.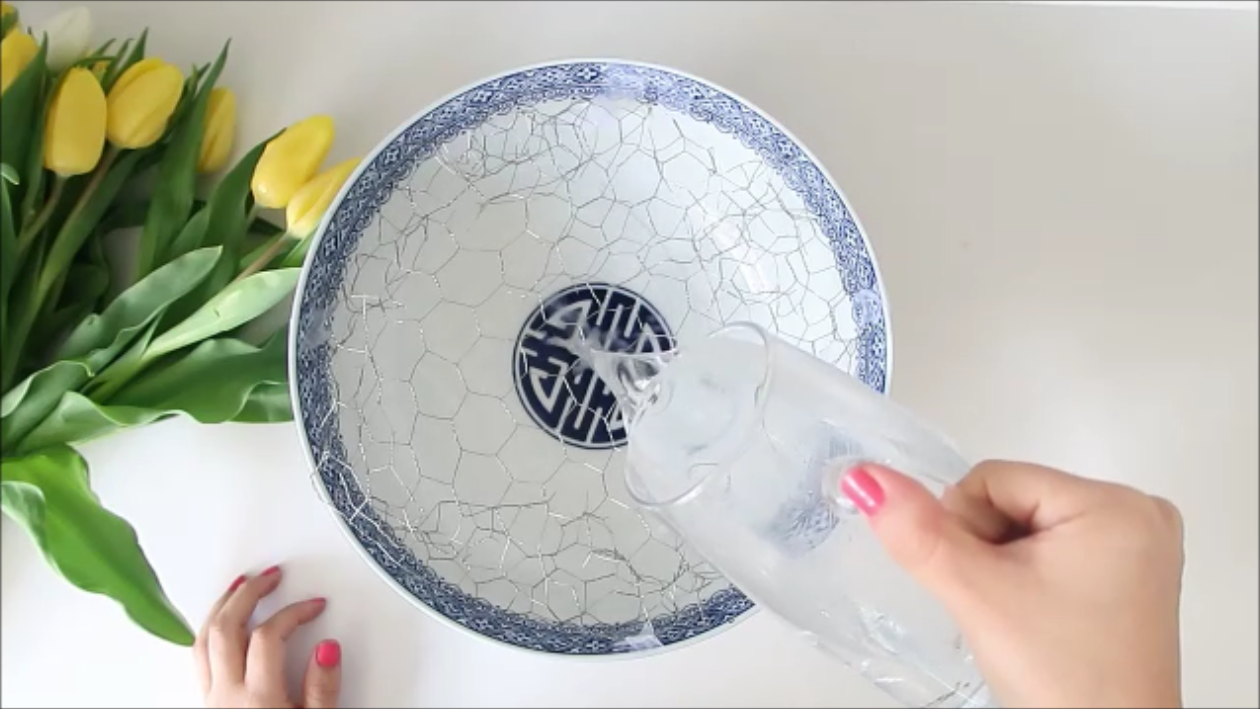 Pour premixed flower food and water into bowl.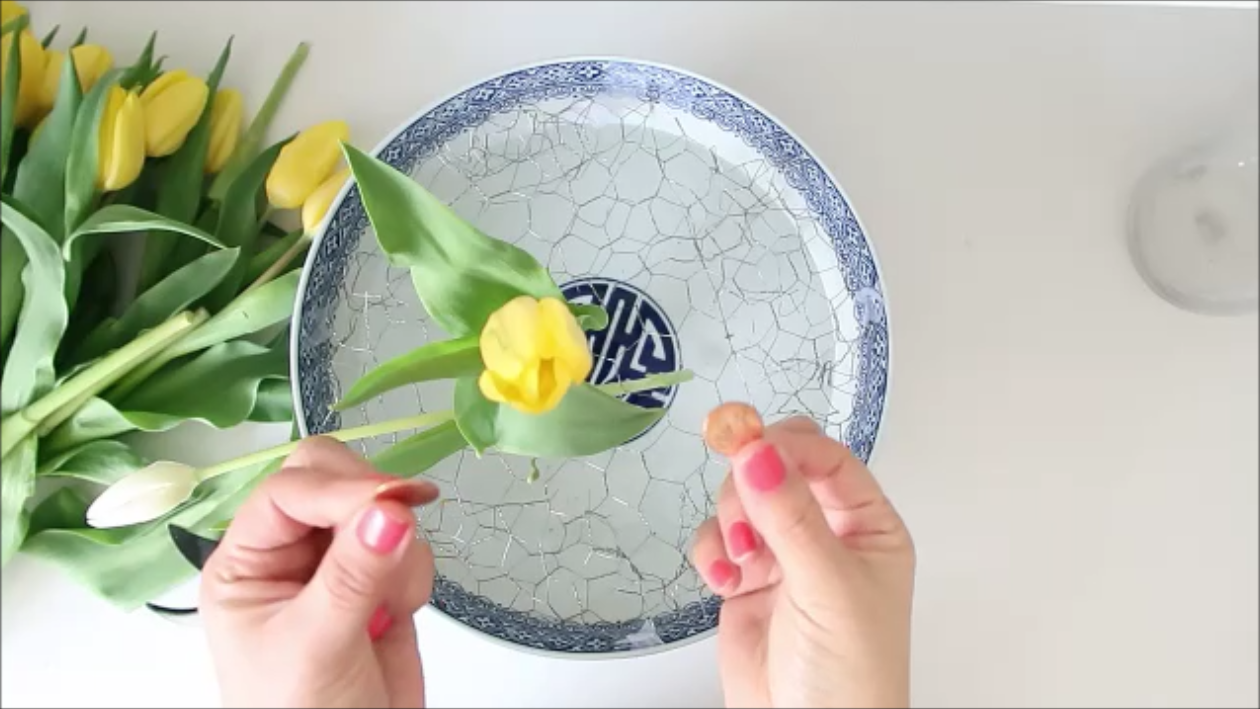 3. TIP: Add a penny or two into the water to keep tulips from drooping.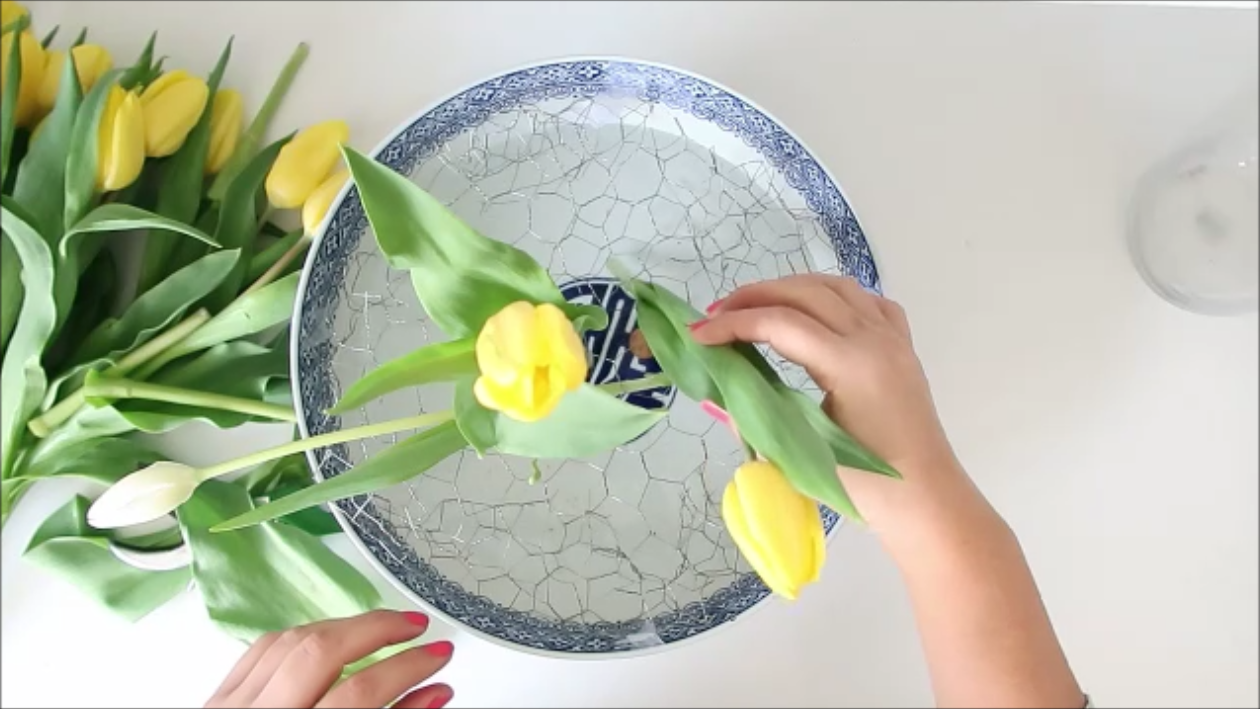 4. Insert tulips into individual holes until completely full.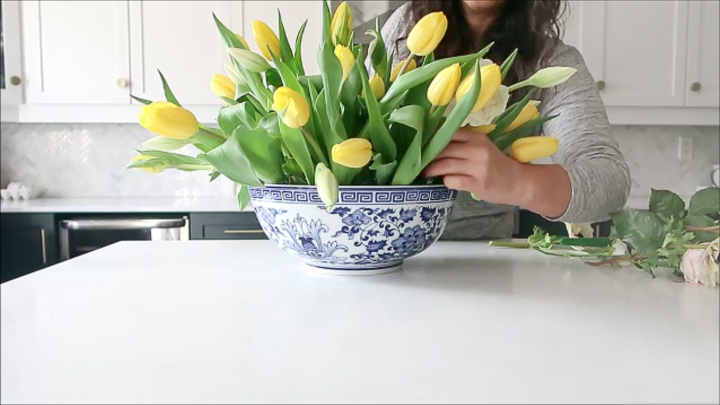 5. Make sure arrangement is uniform.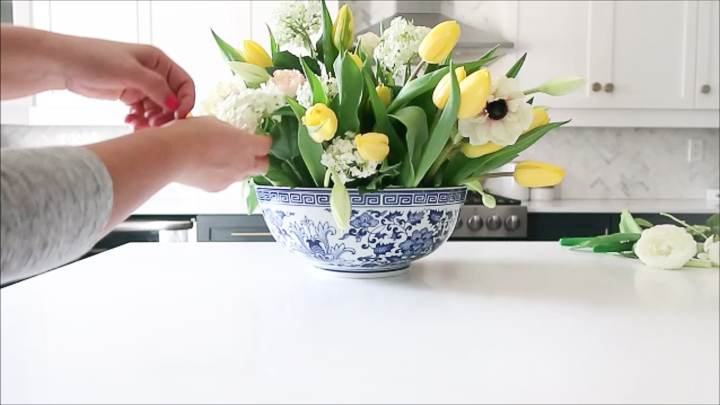 6. OPTIONAL : Add faux flowers for more interest.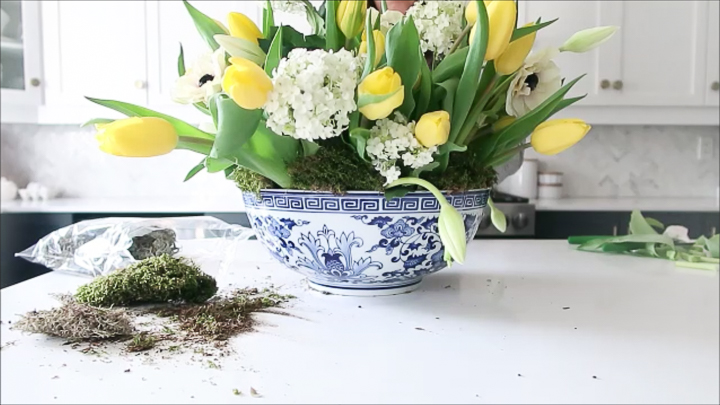 7. OPTIONAL: Add moss to cover any wire if needed.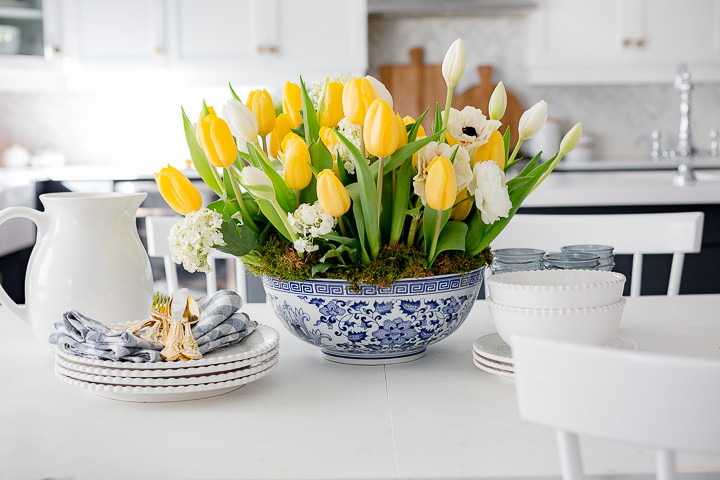 I really love the way it looks. As you can see the pennies do keep the tulips nice and upright. It's work for me each time I've tried it. The only trick is that you need to use copper pennies, not the newer ones.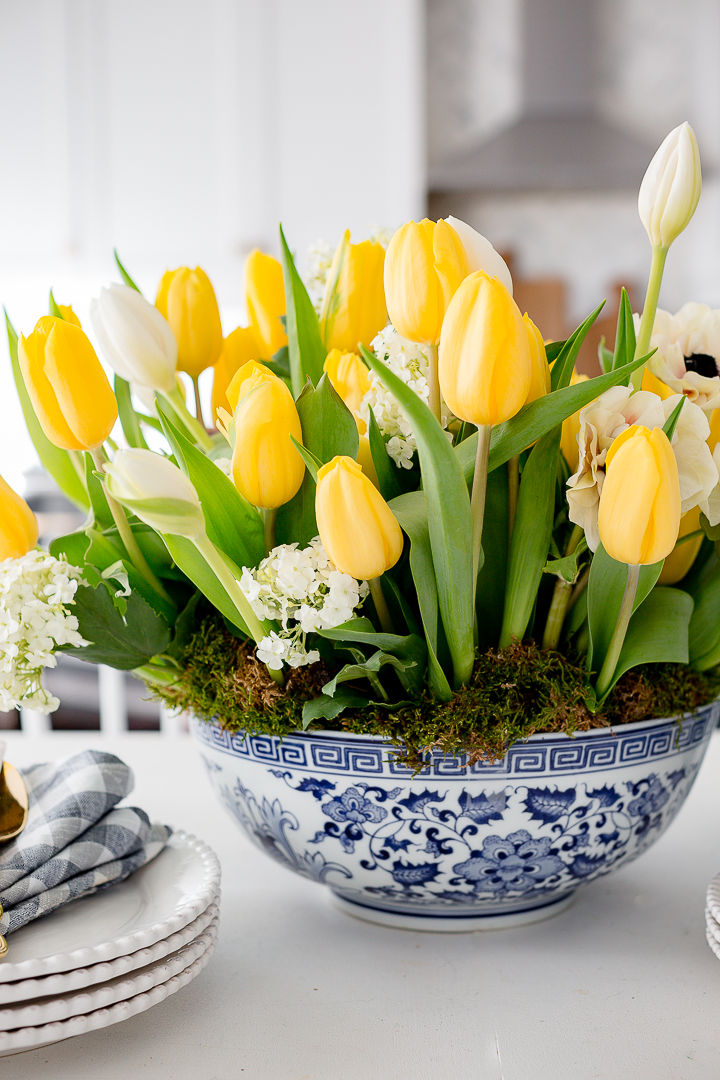 I created an Amazon Store Front and added some of my favourite home decor pieces, including some blue and white bowls.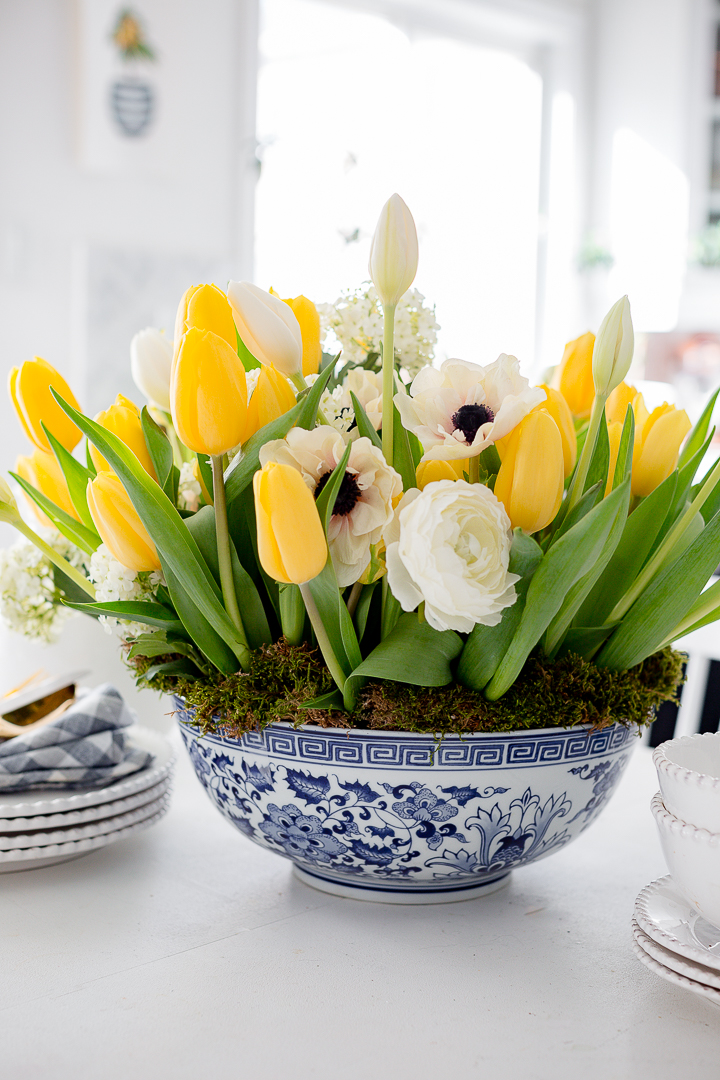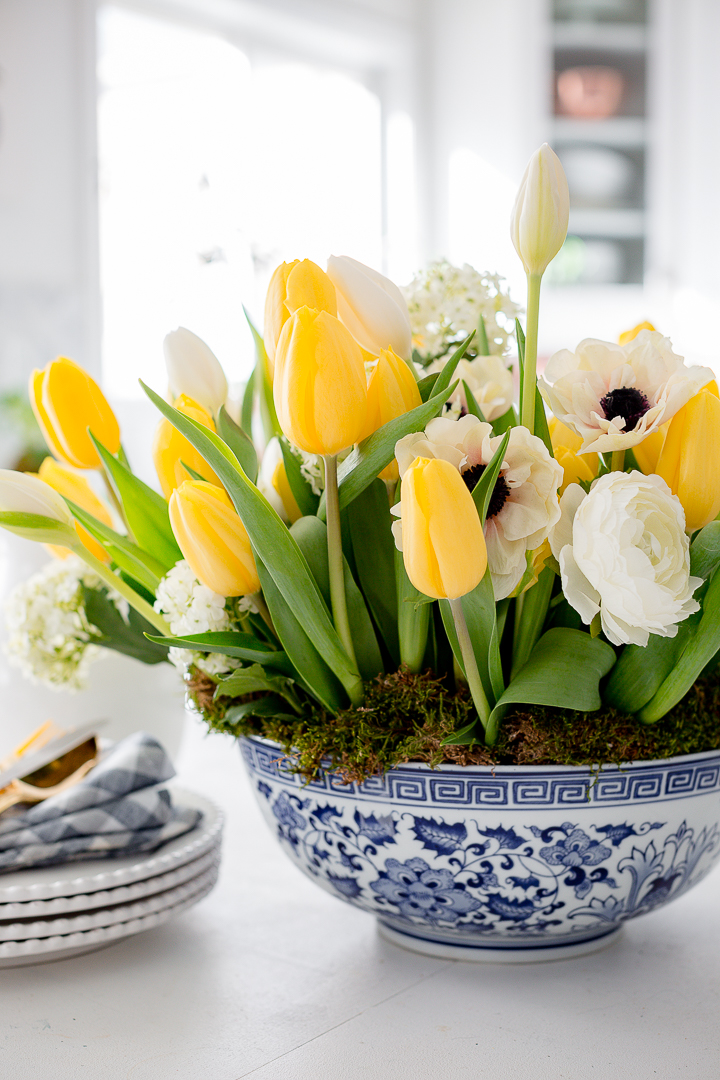 I think the only downside to an arrangement like this one, is that it takes more time and effort to make them last longer because trimming the stems and changing the water becomes more difficult because you have to take them all out and rearrange. But I still think it makes for a beautiful Spring centerpiece.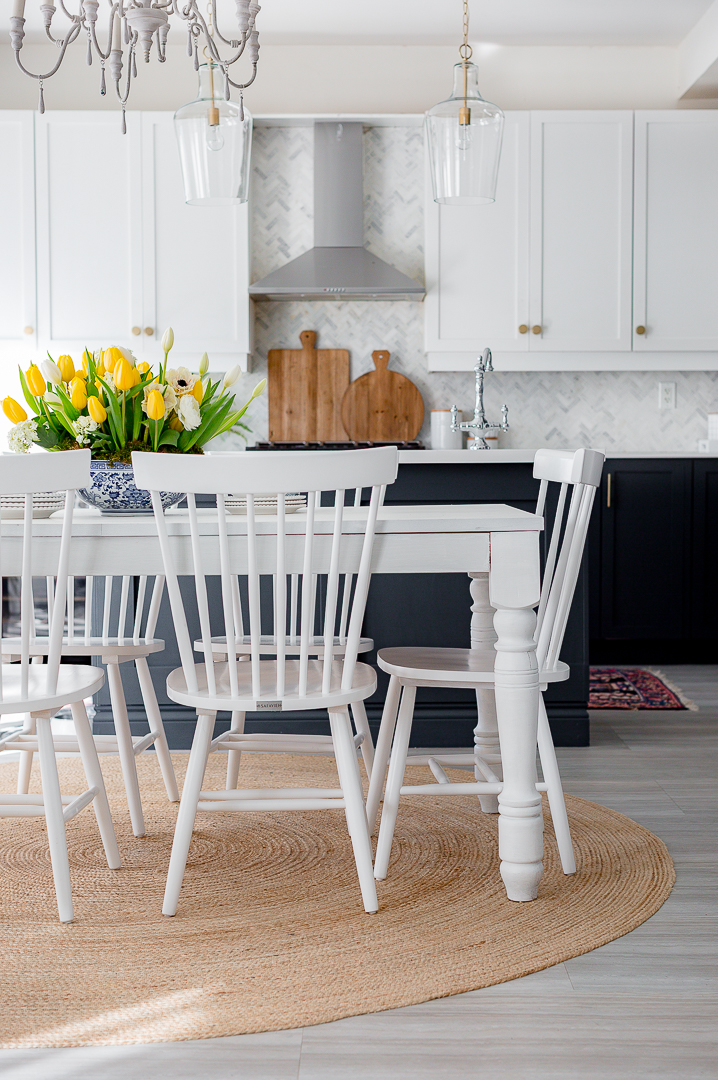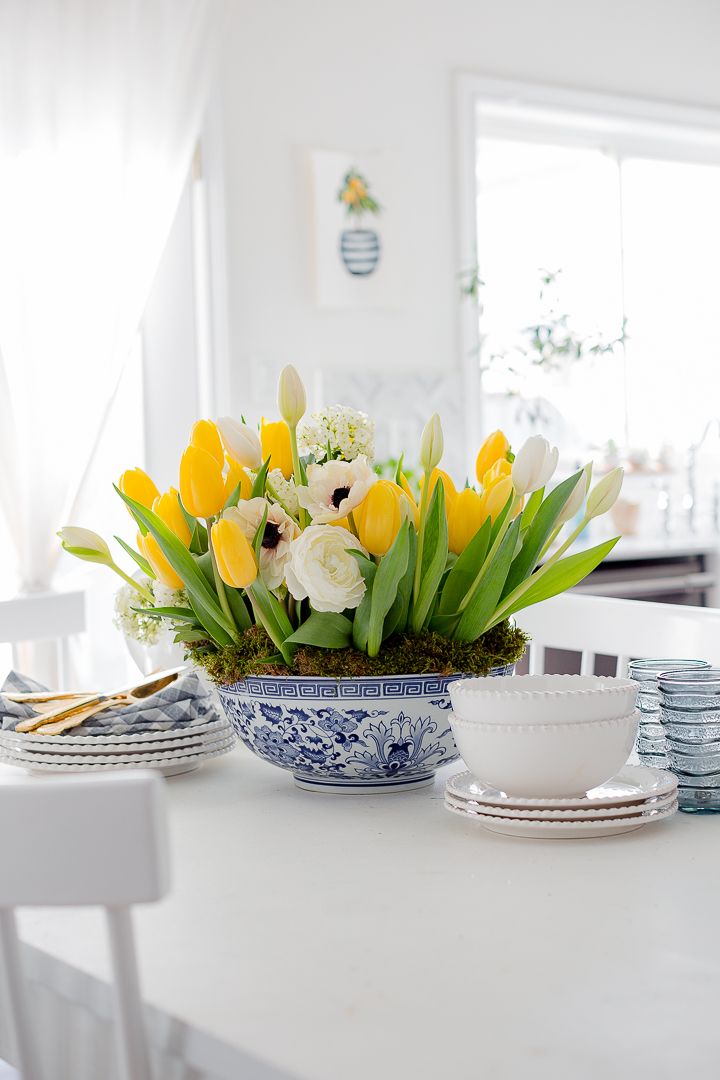 I hope you enjoyed this post. Thank you so much for stopping by today. I hope your week is off to a great start!
much love,
Lucy