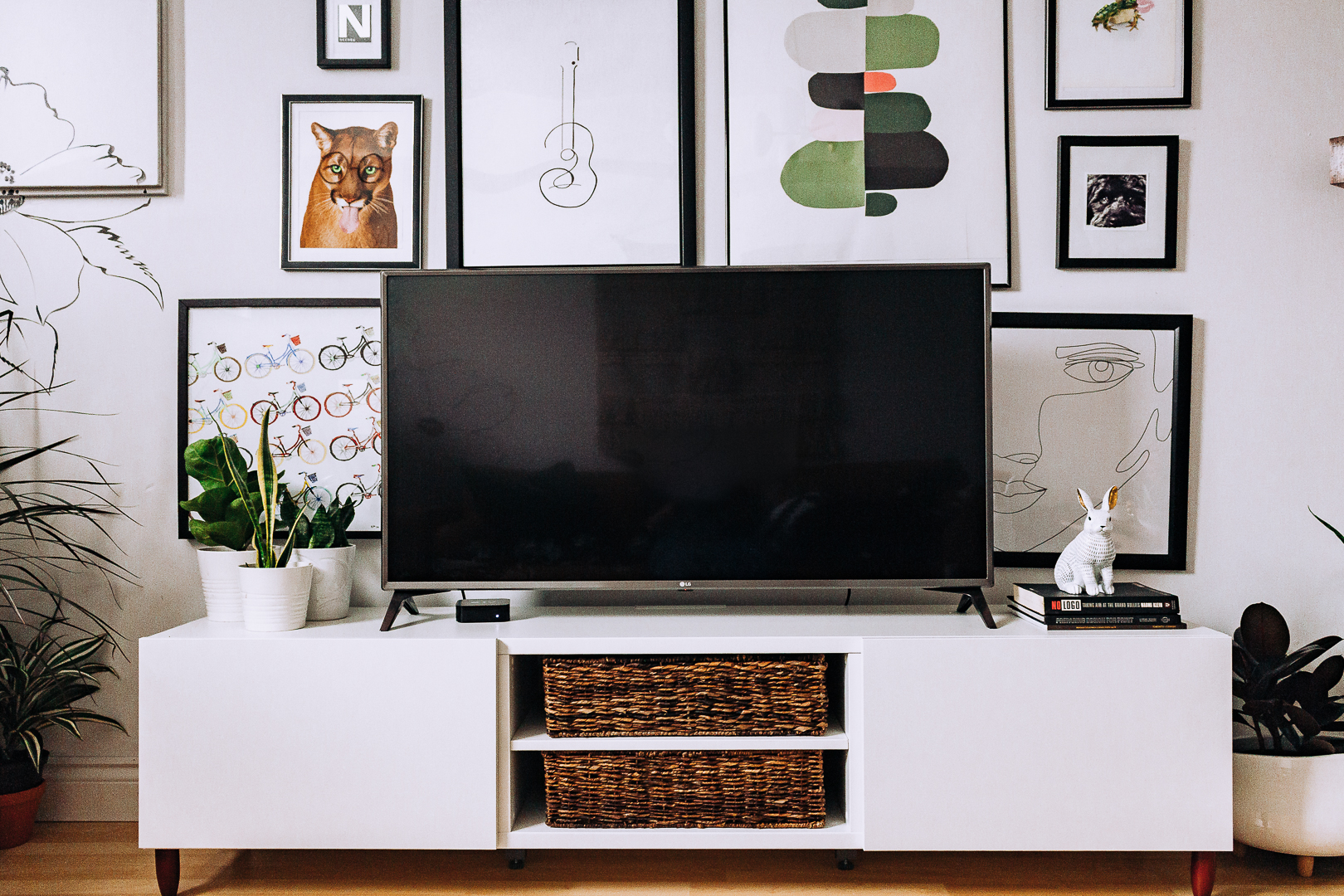 Hello friends. I hope you had a nice weekend.
Today I'm so happy to be sharing with you my little sister's small living room makeover.
My little sister is the baby of the family and recently moved to the lower level of my parent's house and I offered to help her decorate her new place. But before we get to it, let's take a look at the before photo…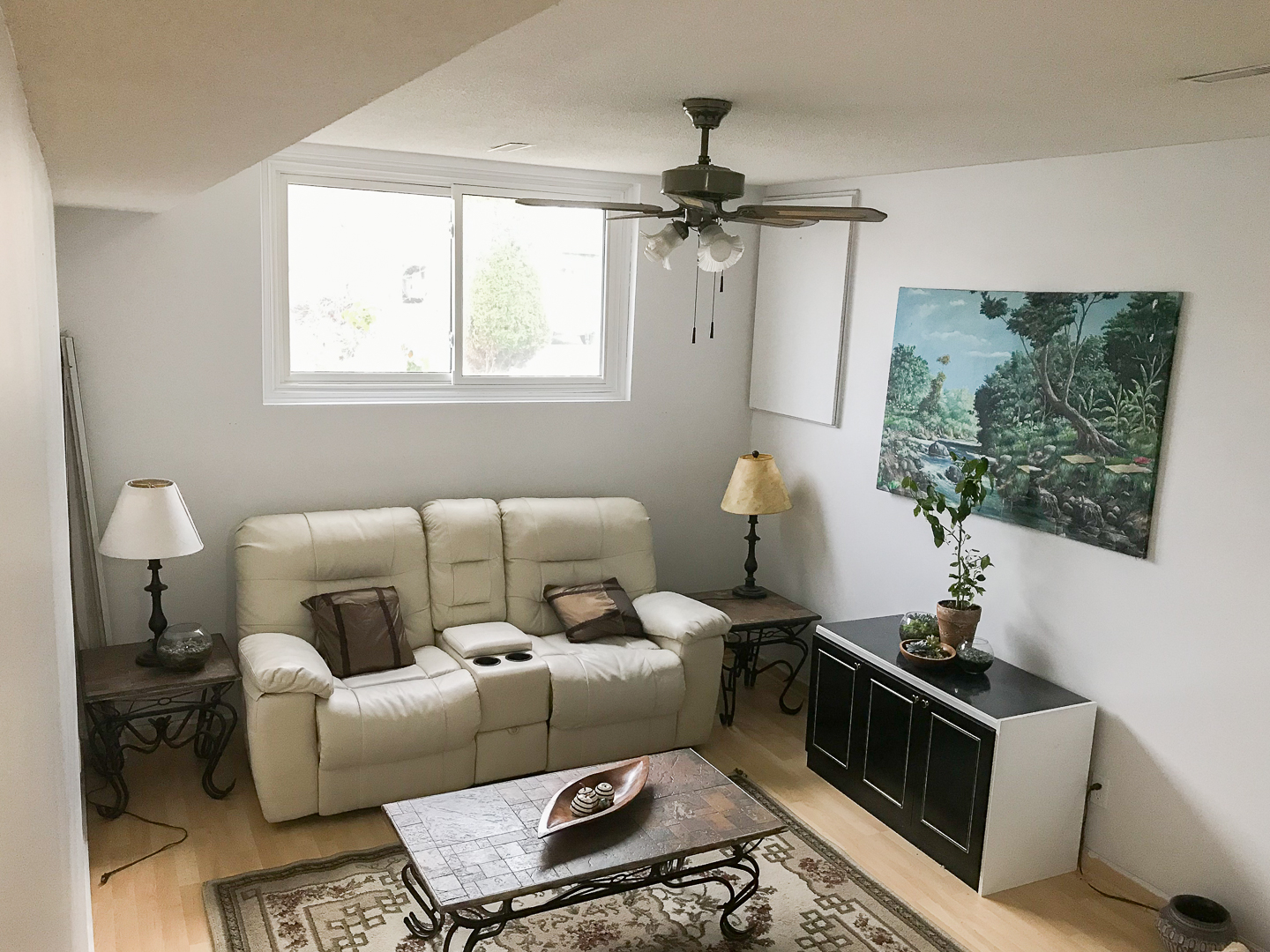 What can I say about this before photo? It's a typical outdated, mismatched living room but this photo has some really great reminders of why I am who I am. It sounds bizarre, but let me tell you what I mean….the tables had glass tops once upon a time and my mom and dad updated them by tiling them instead of throwing them out. One, because money was tight at the time and two, because they're both creative and amazing. Ha
The little console is also a DIY by my dad who built it with leftover kitchen cabinets because why not? And the art on the wall was painted by my uncle and was a gift to my mom, when I was born. So you can see how, creating and DIY is something that it's innate in me. Nevertheless, it's time to bring this room forward  to 2019….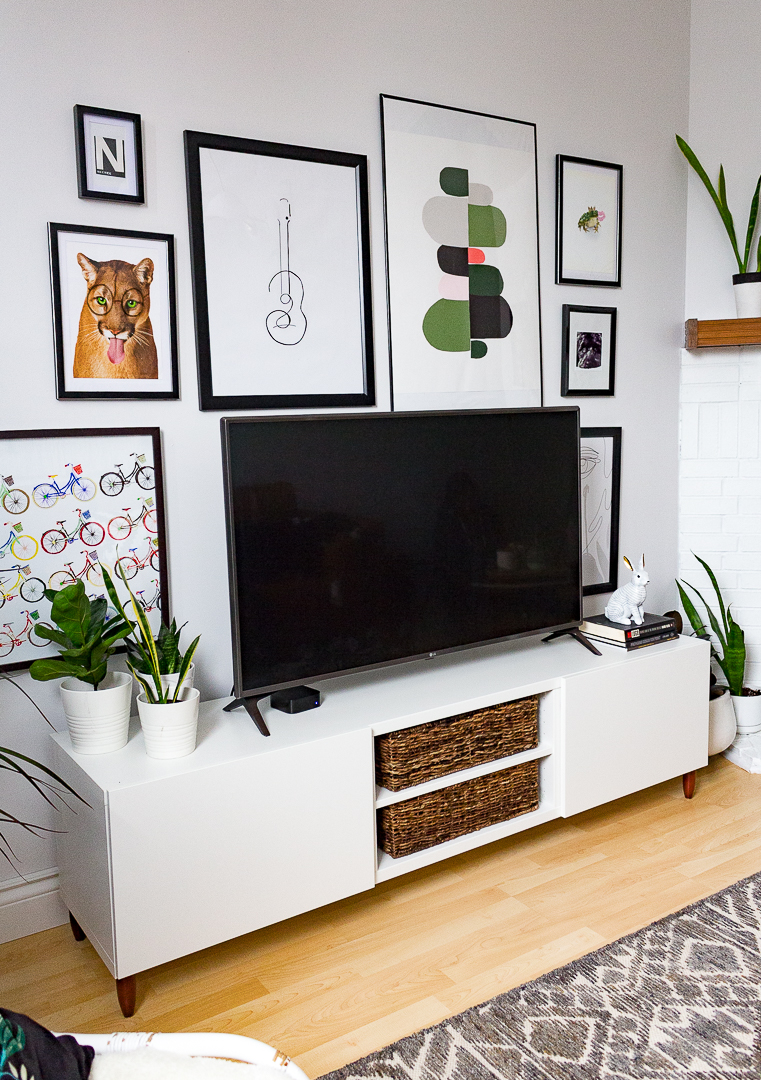 We put together a fun gallery wall around the TV using homemade art.  This was a super inexpensive project as some of the images we used, we found in magazines, some I made, some my little brother made.
I bought two of the frames at Michaels while there was a buy one get one free sale and the smaller frames are from the dollar store.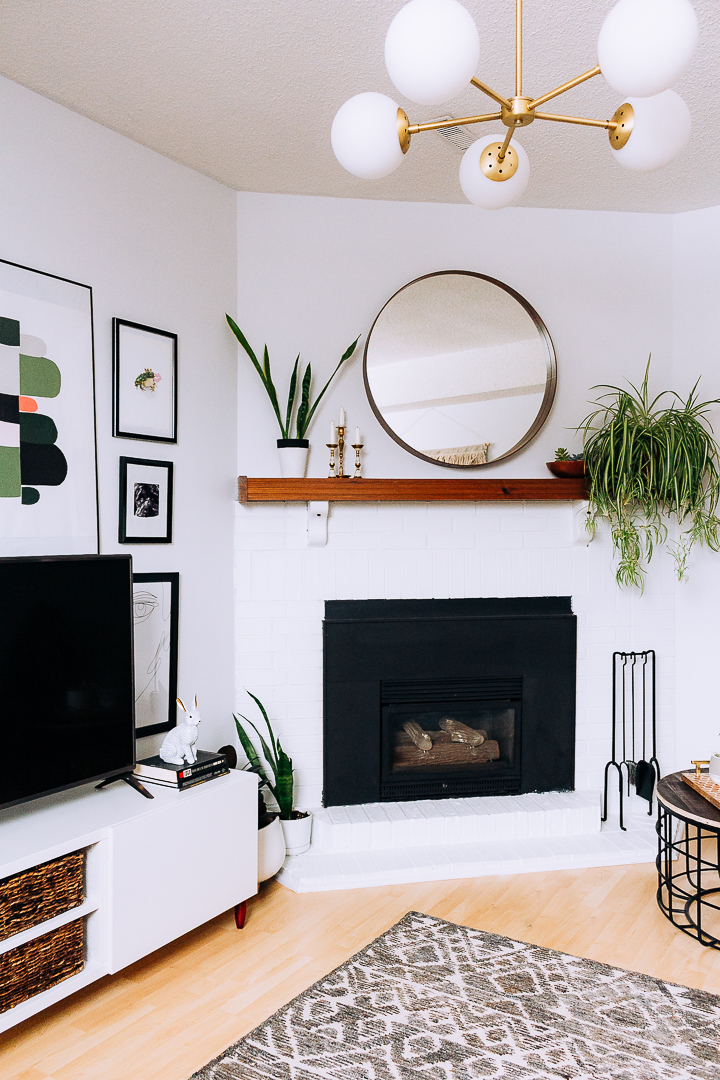 My sister loves plants and so we placed this awesome spider plant on the mantel and kept the rest simple.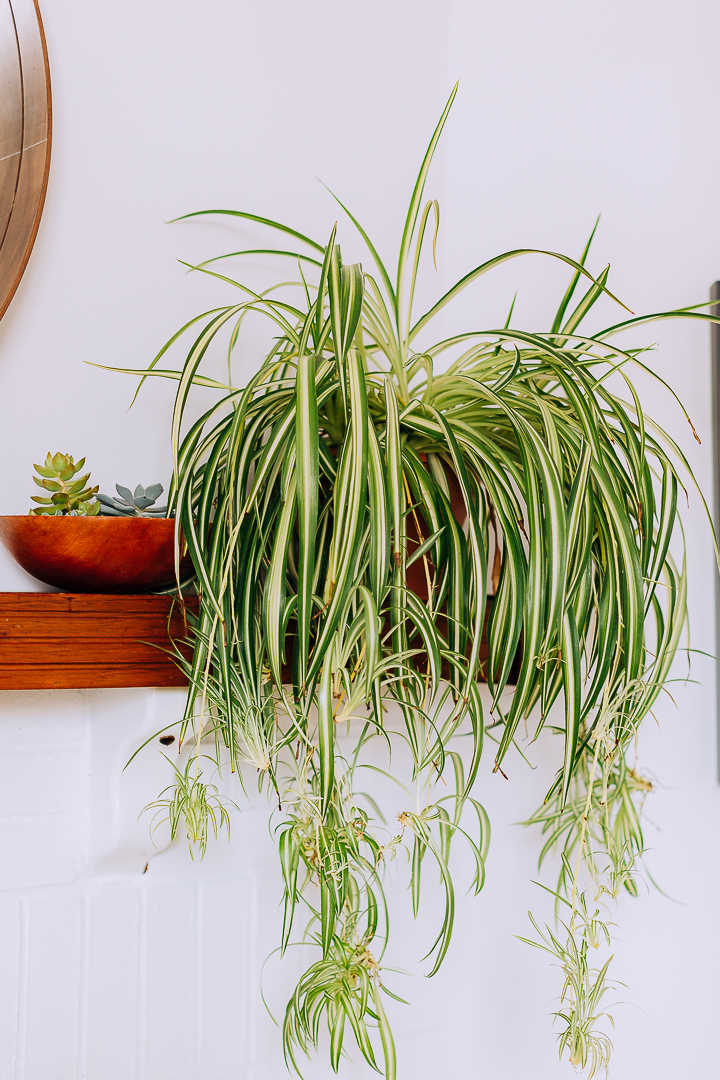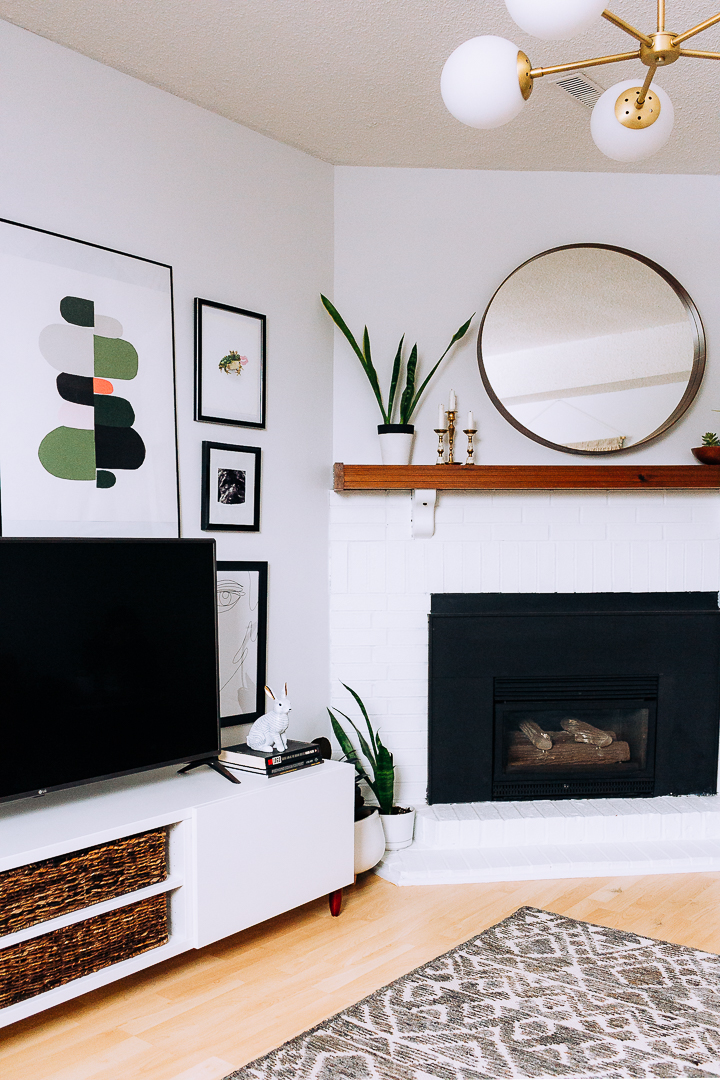 Unfortunately, I don't have a before photo of the fireplace, but my sister recently painted it white. I really like it.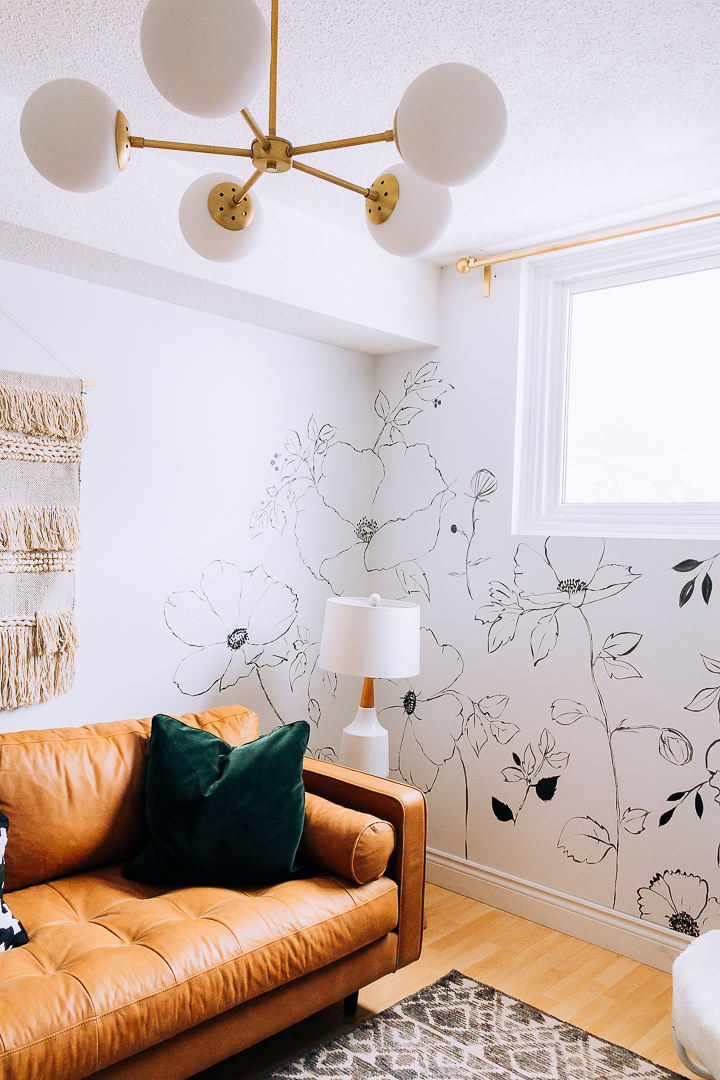 The other side of the room is my favourite. Not only because of the most amazing couch from Article but because I got to draw on the walls.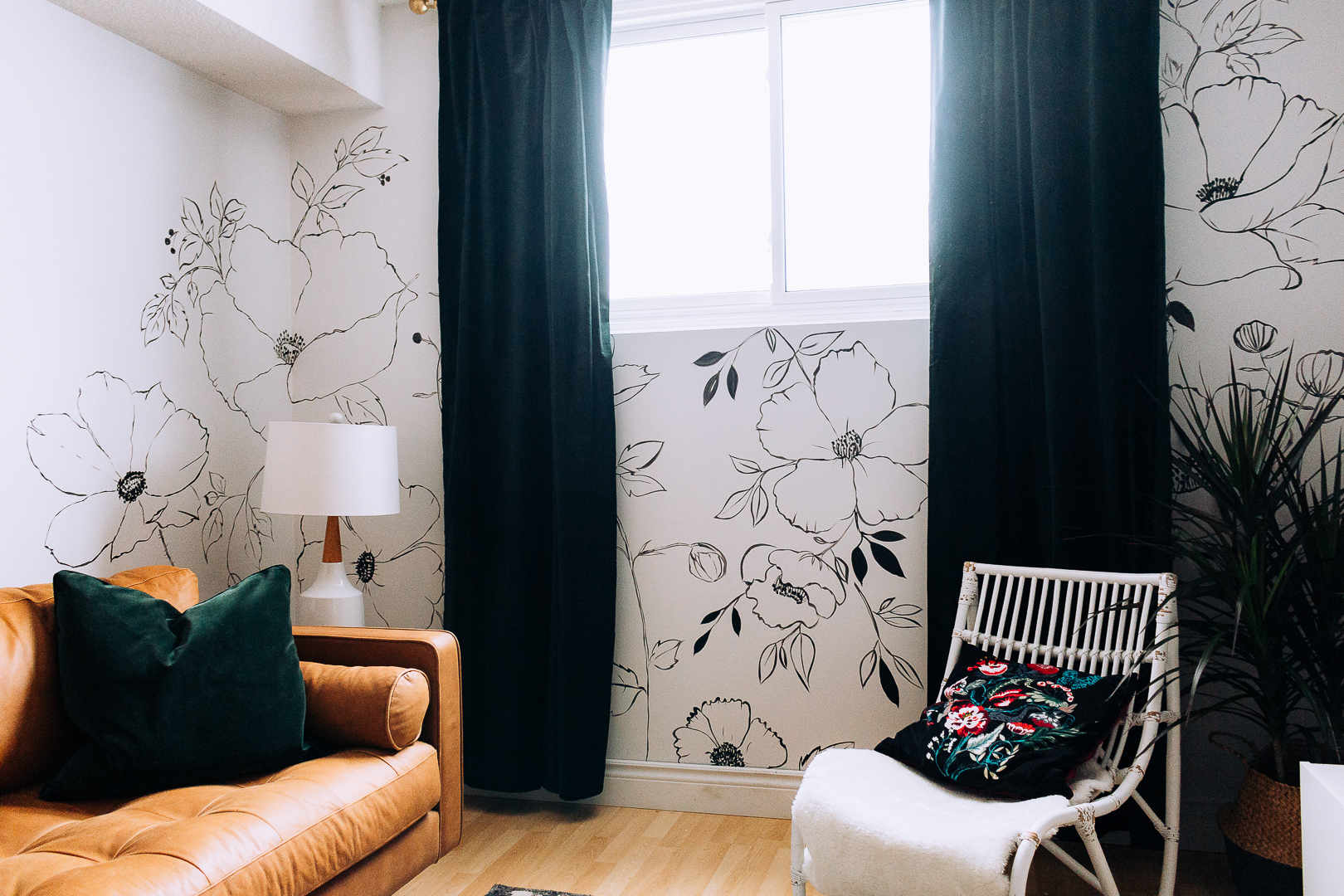 I wanted something dramatic but not too heavy and I think the hand drawn flowers add that perfect touch of drama and texture.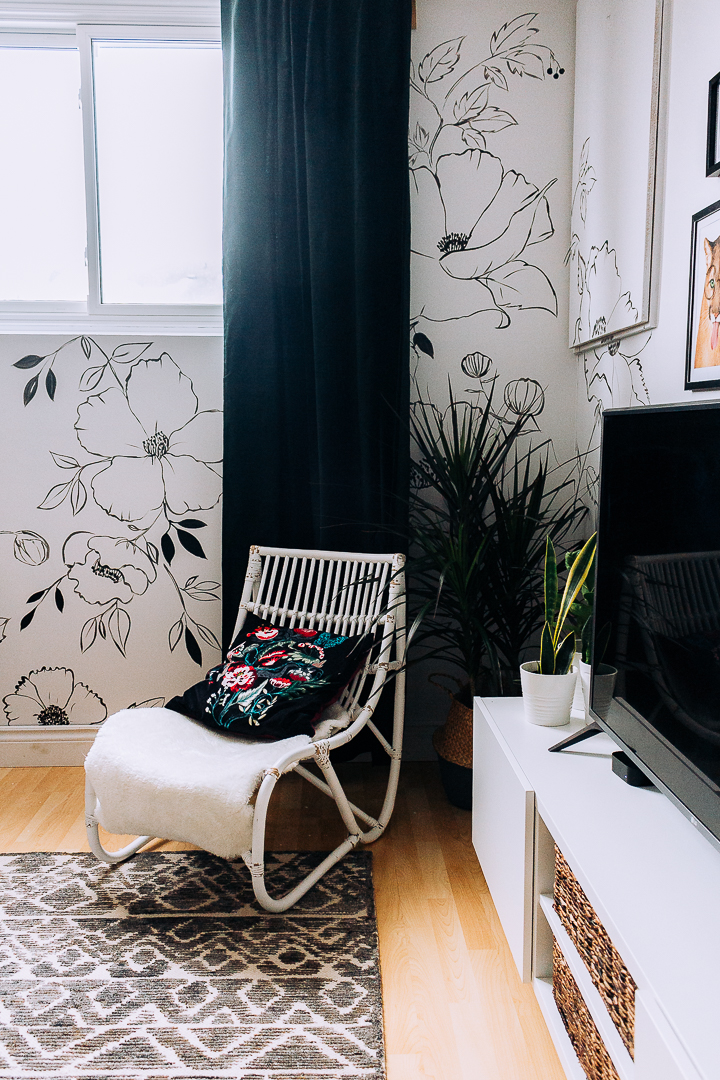 I carried a little bit of the flowers over to the side walls. Trying to camouflage the ugly fuse box.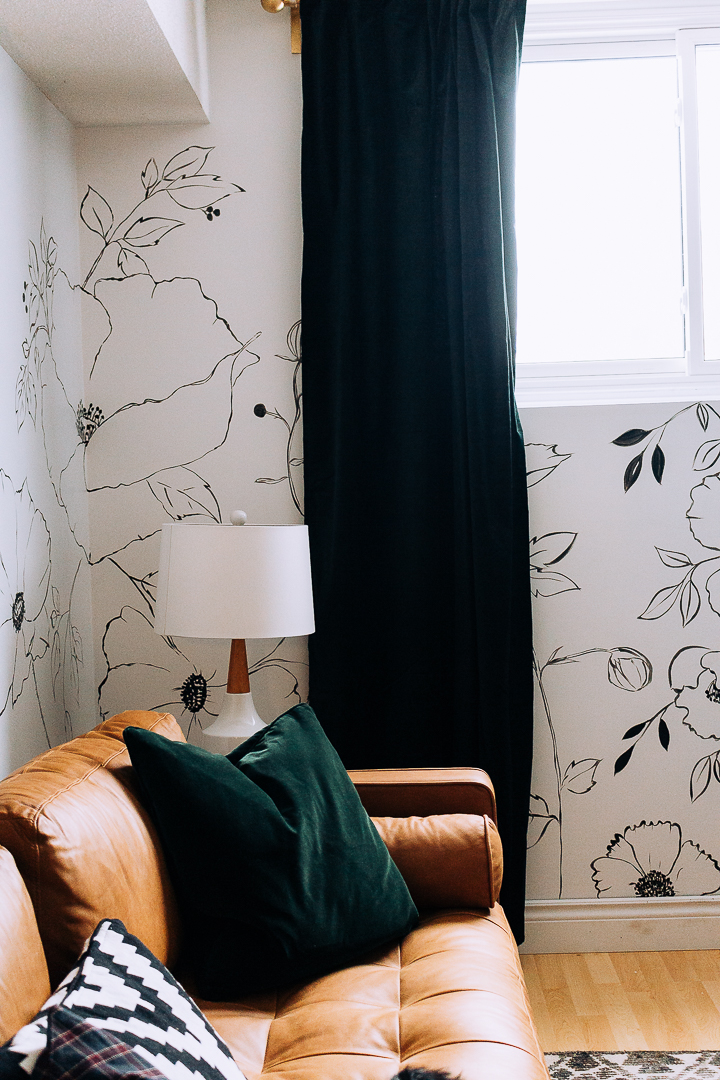 I love the green velvet pillow against the tan leather.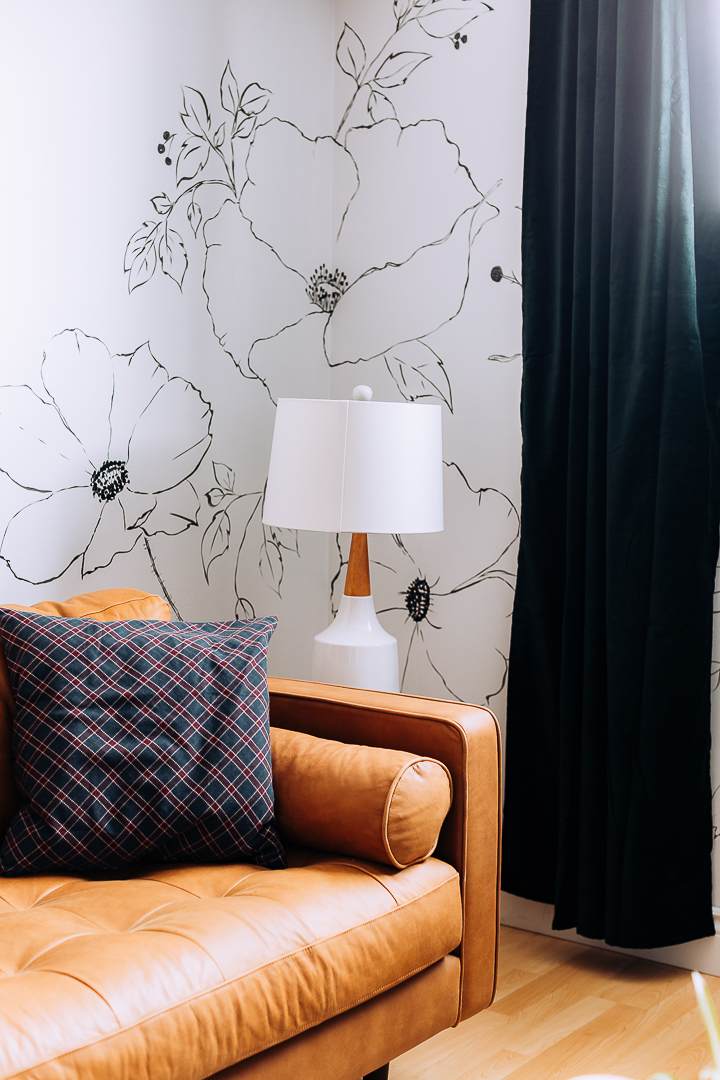 But we moved the green pillow to the other side of the couch because there was too much green velvet going on…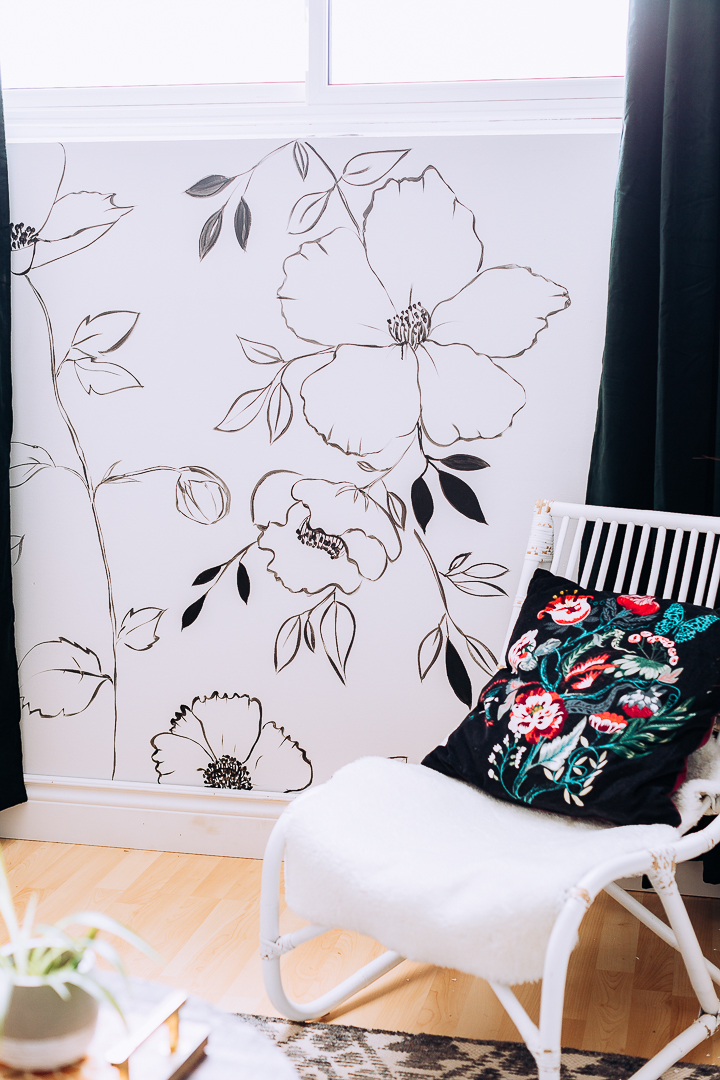 We used this fun chair in here even though it's an outdoor chair, it works out perfectly in this space.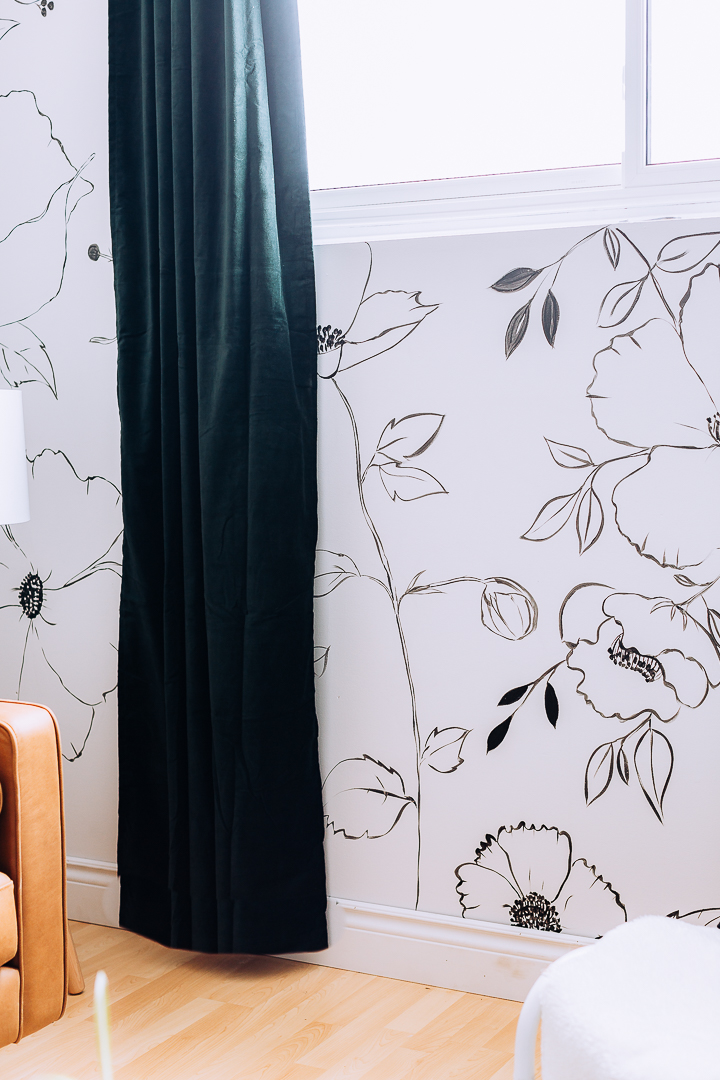 The flowers are not perfect but I had so much fun painting them. I also chose to paint them on that wall because if my sister ever gets tired of looking at them, she can just close the curtains…lol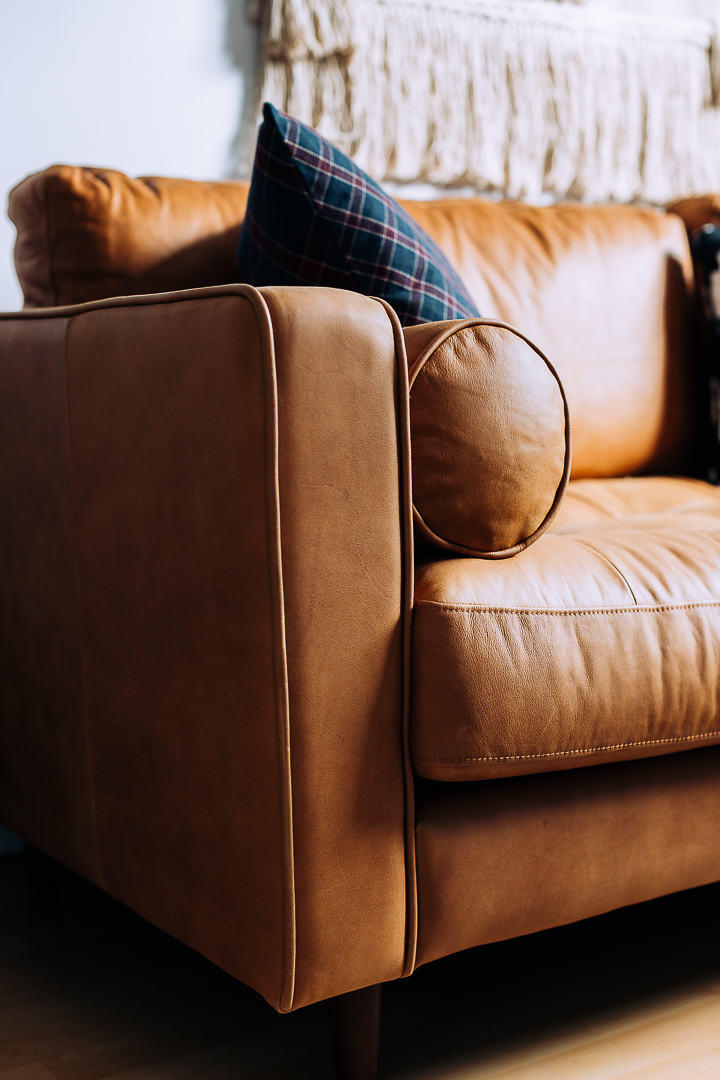 I think the piece of resistance is this gorgeous couch. The Sven sofa is truly one of the most beautiful leather couches I've seen. It's extremely spacious and so comfortable.
Speaking of spacious, I have to tell you a funny story: The entrance of the lower level of the house is super awkward and the delivery men didn't want to risk scratching the leather so my dad and the delivery men had to pop the windows and put the couch through it. We were so worried that it wasn't going to fit but thankfully, it worked out perfectly. We were all so impressed with the delivery service and how helpful they were.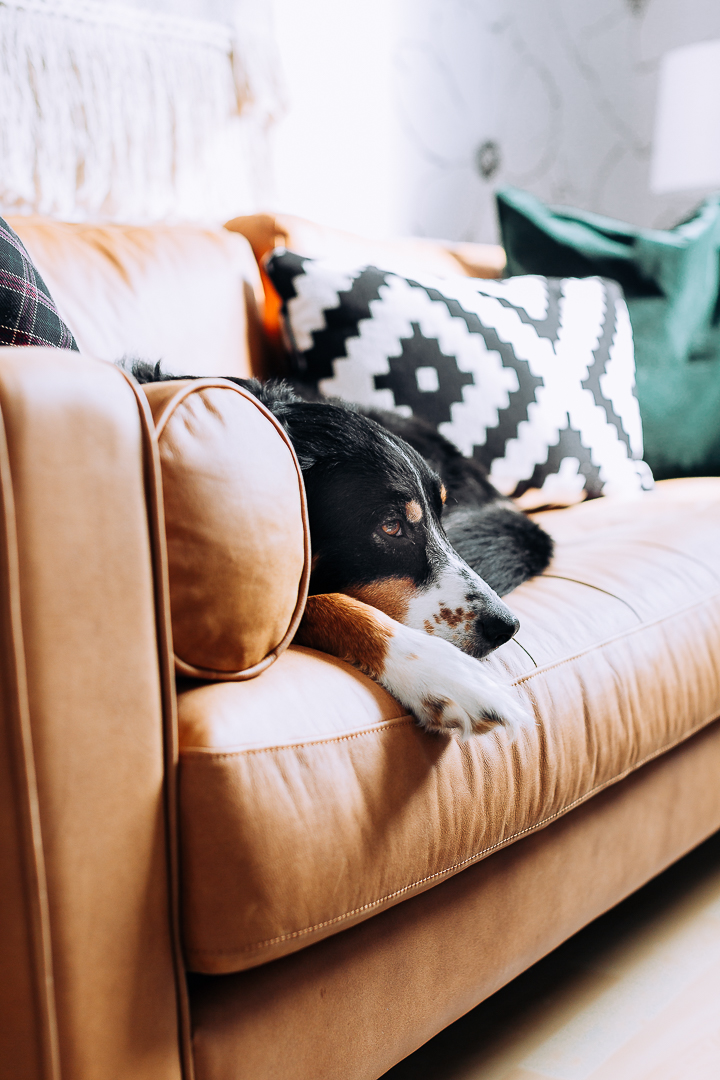 Brody loves visiting my parent's place and makes himself at home.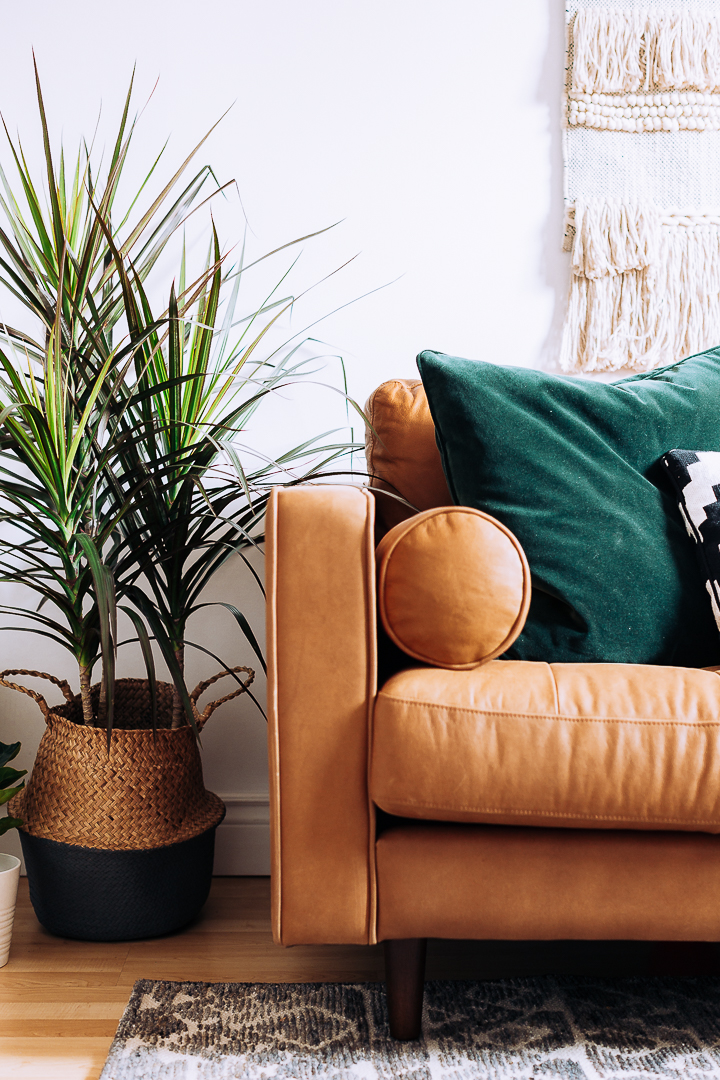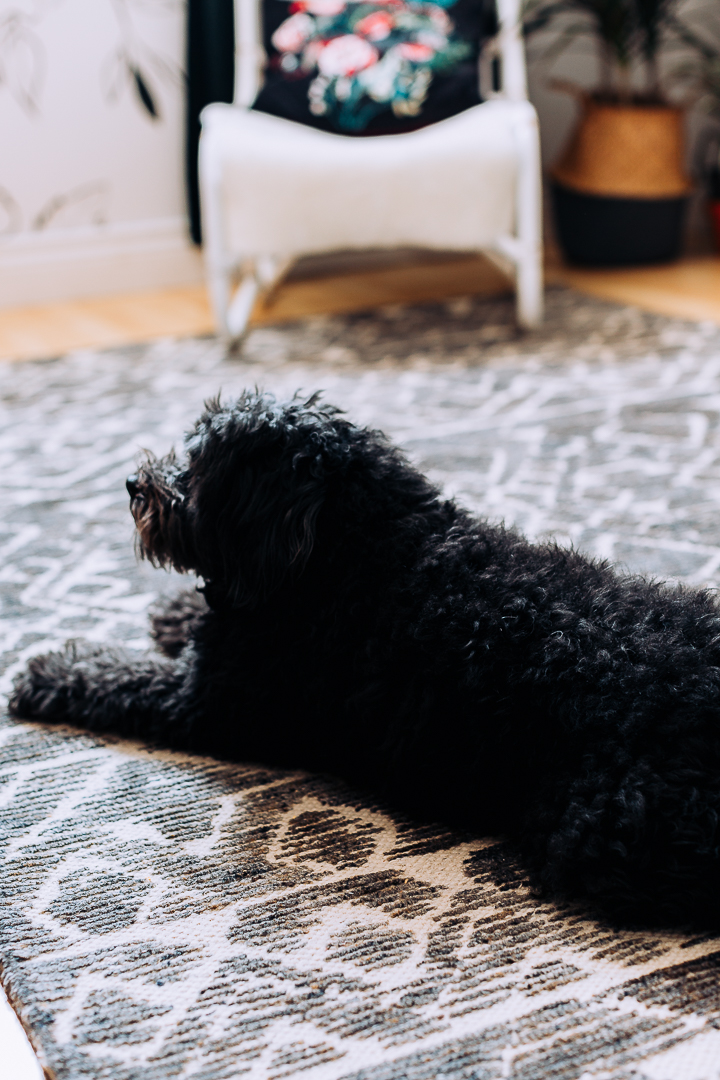 And my sister's little dog shadow is obsessed with this rug, also from Article. He does the Homer Simpson and goes around in circles on the rug Here is a GIF in case you have no idea what I'm talking about …ha
It's so funny to watch.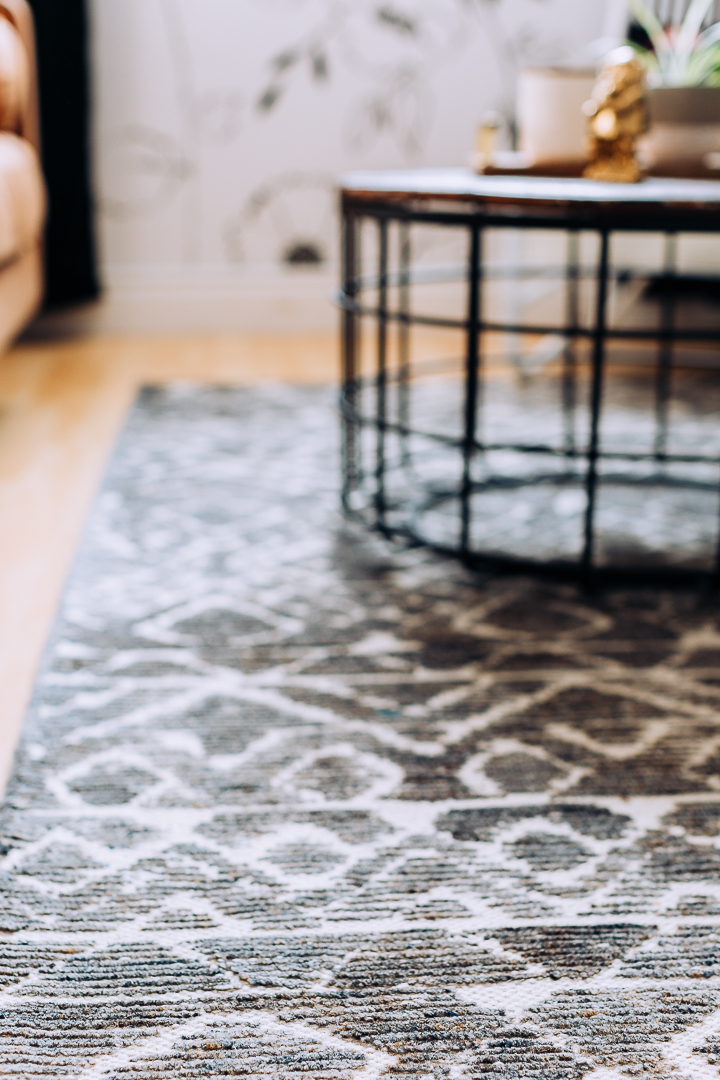 The rug is 5×8 and a little too small for the room, so we're going to get a plain one that is bigger and layer this one over it.
But here are some more photos of the space…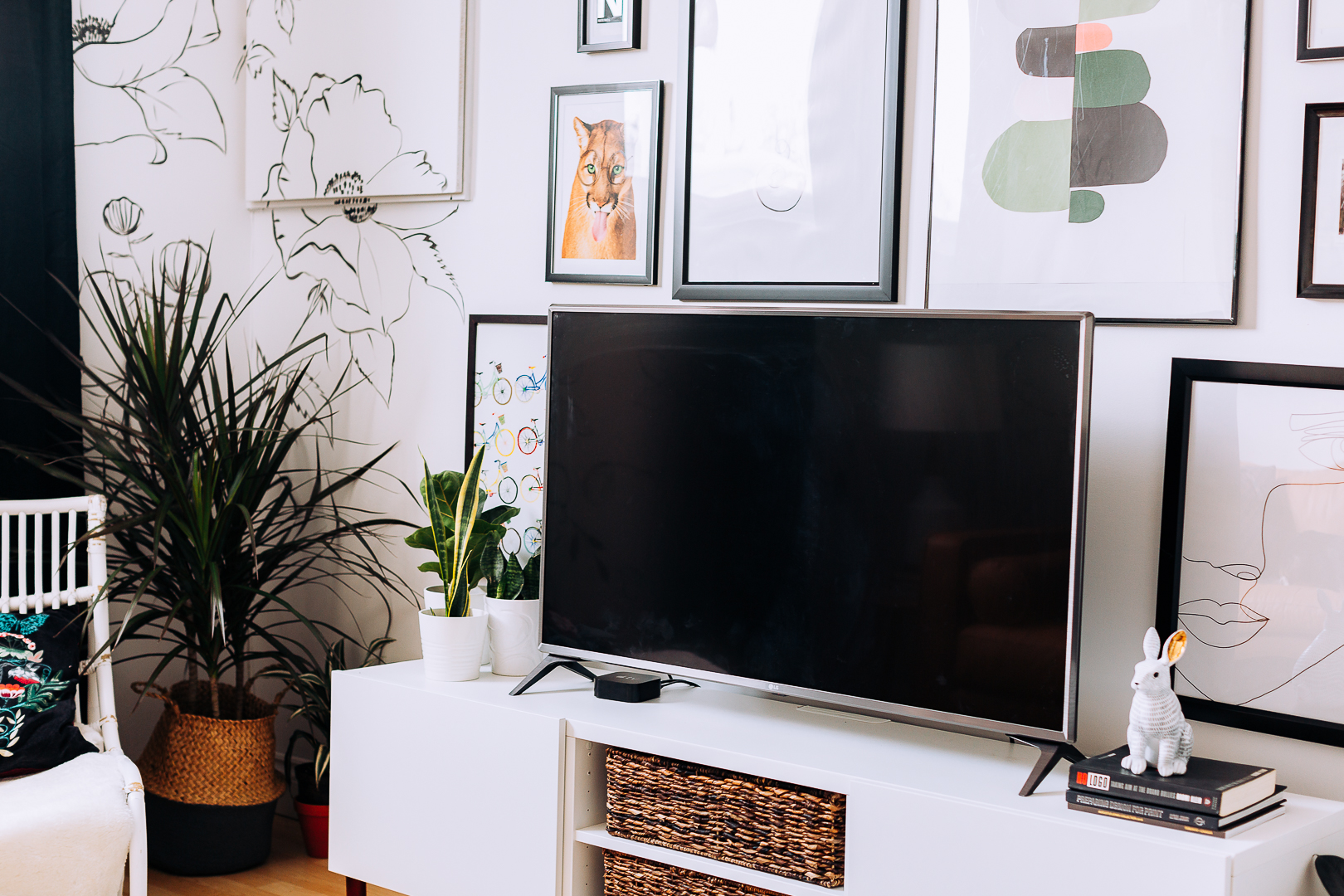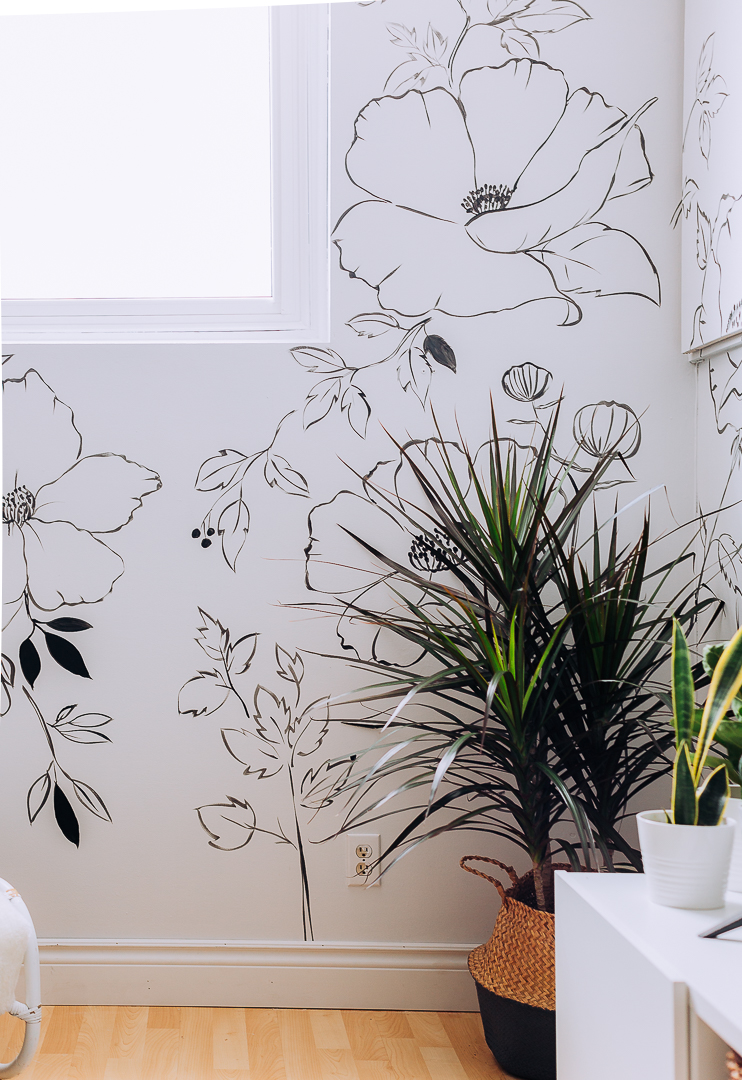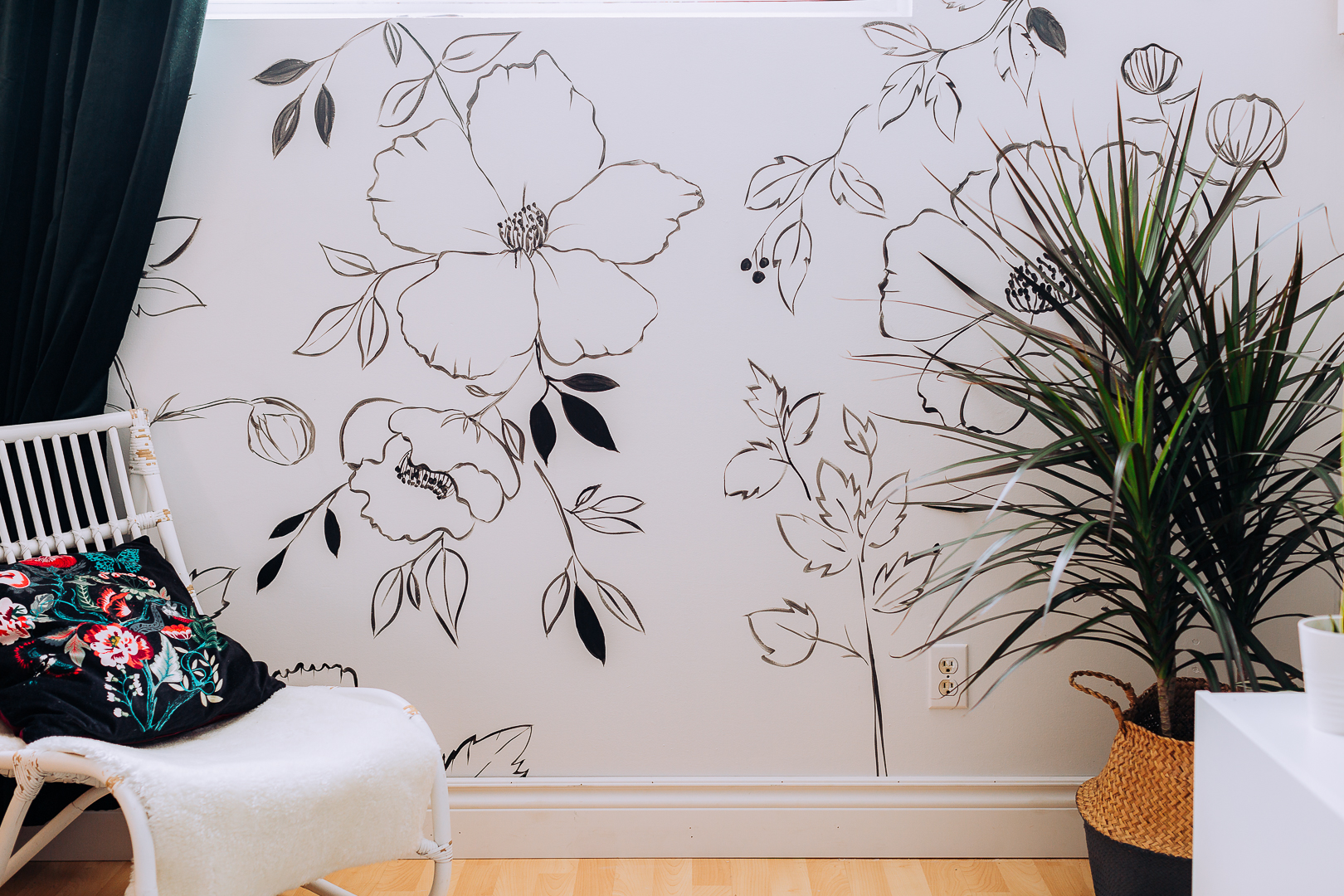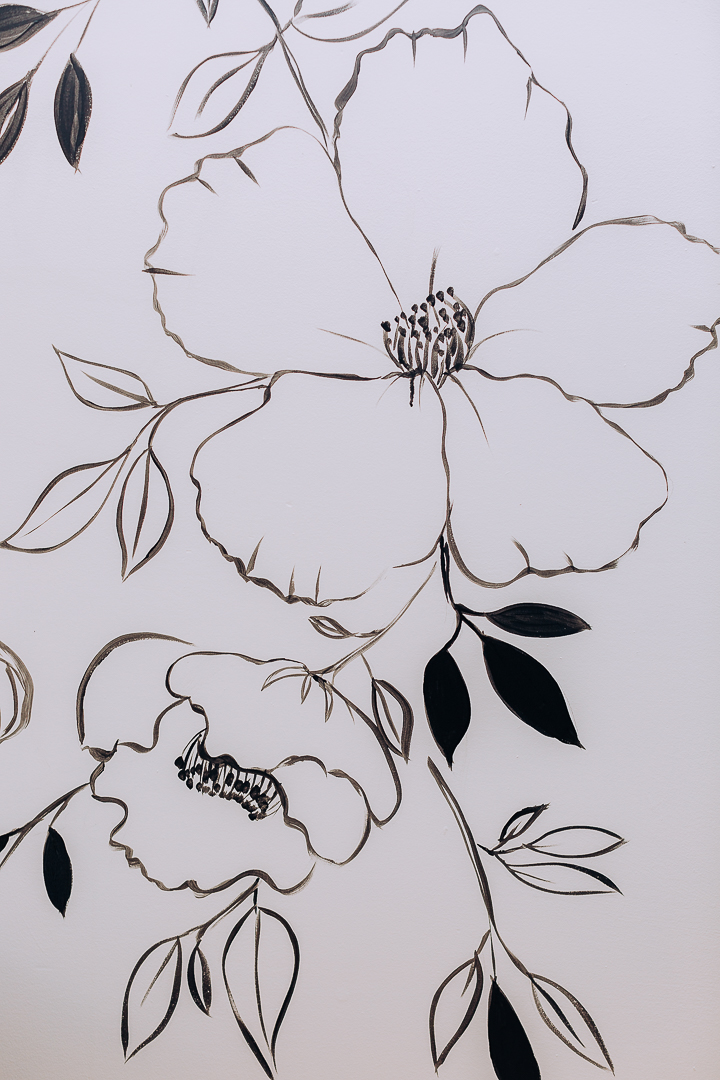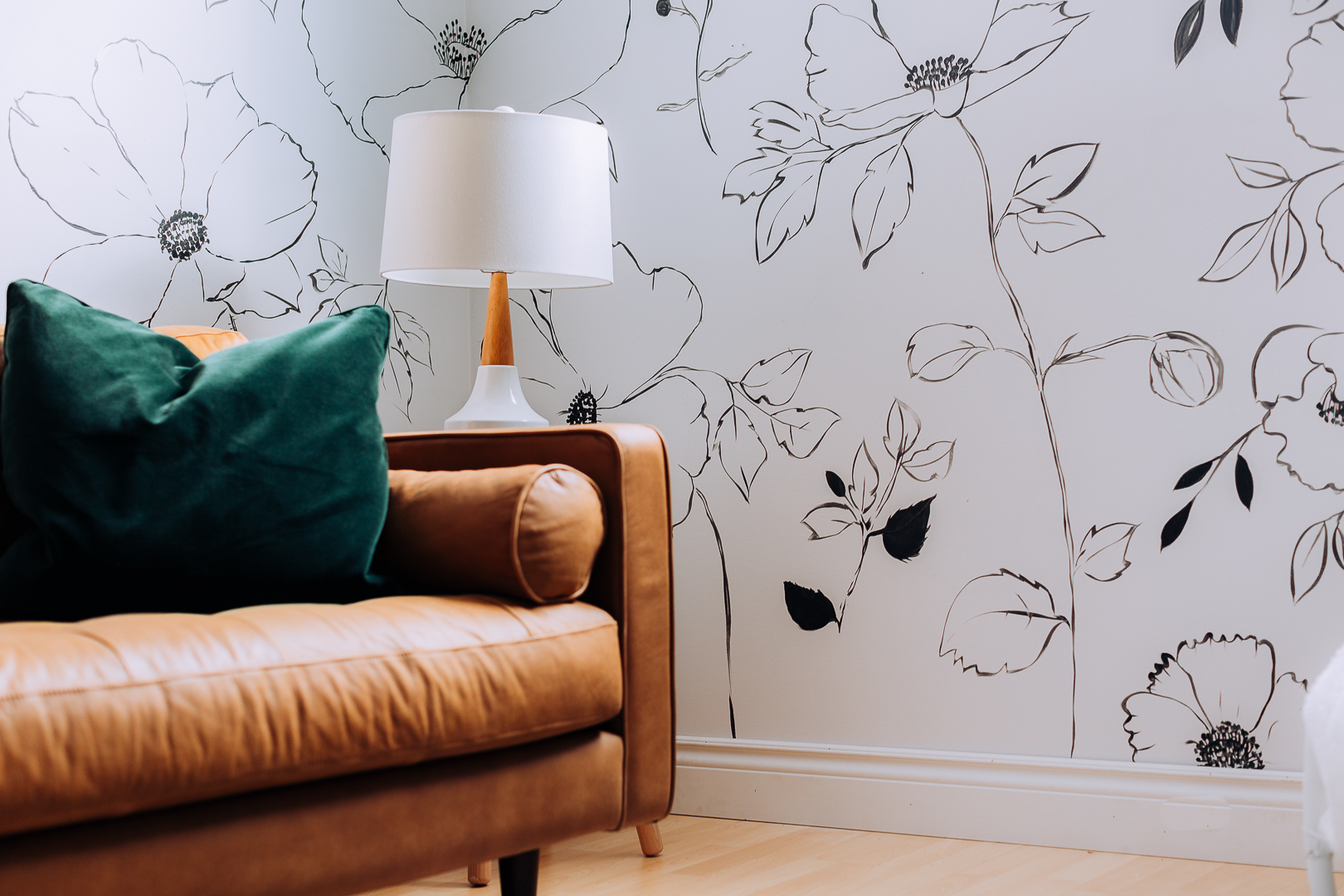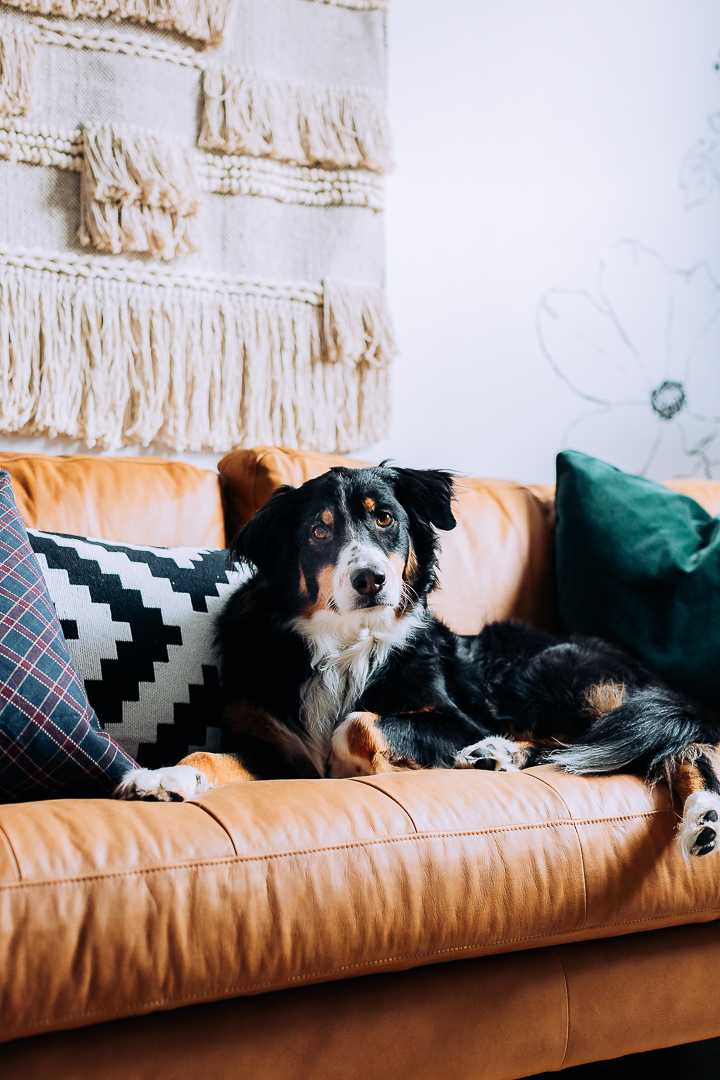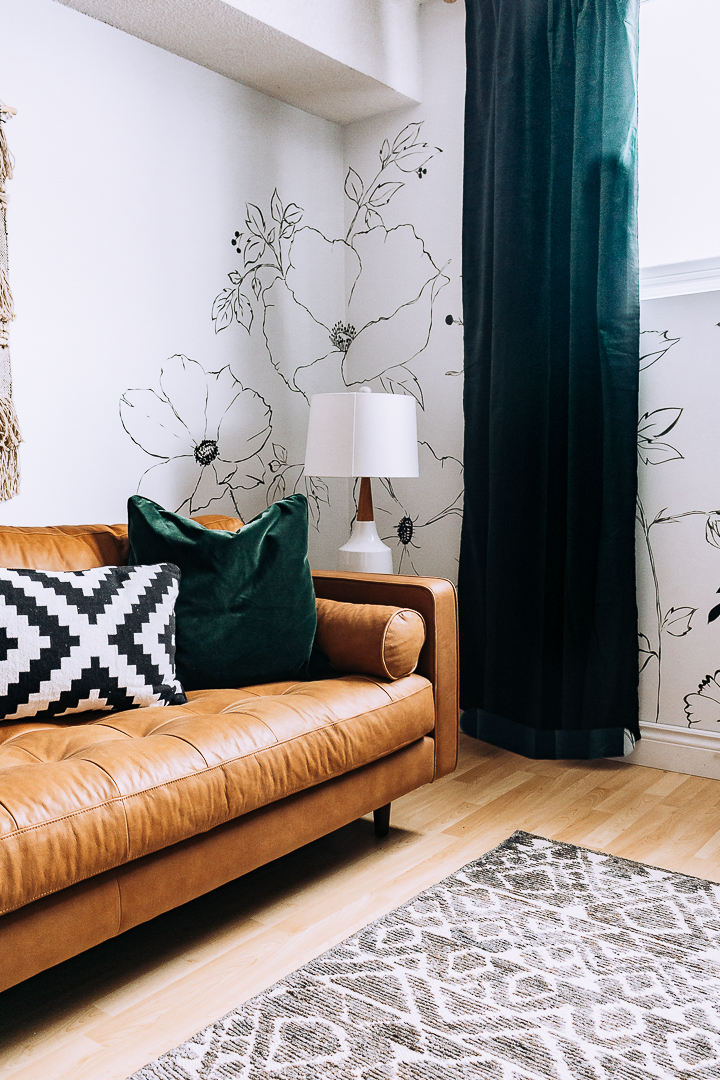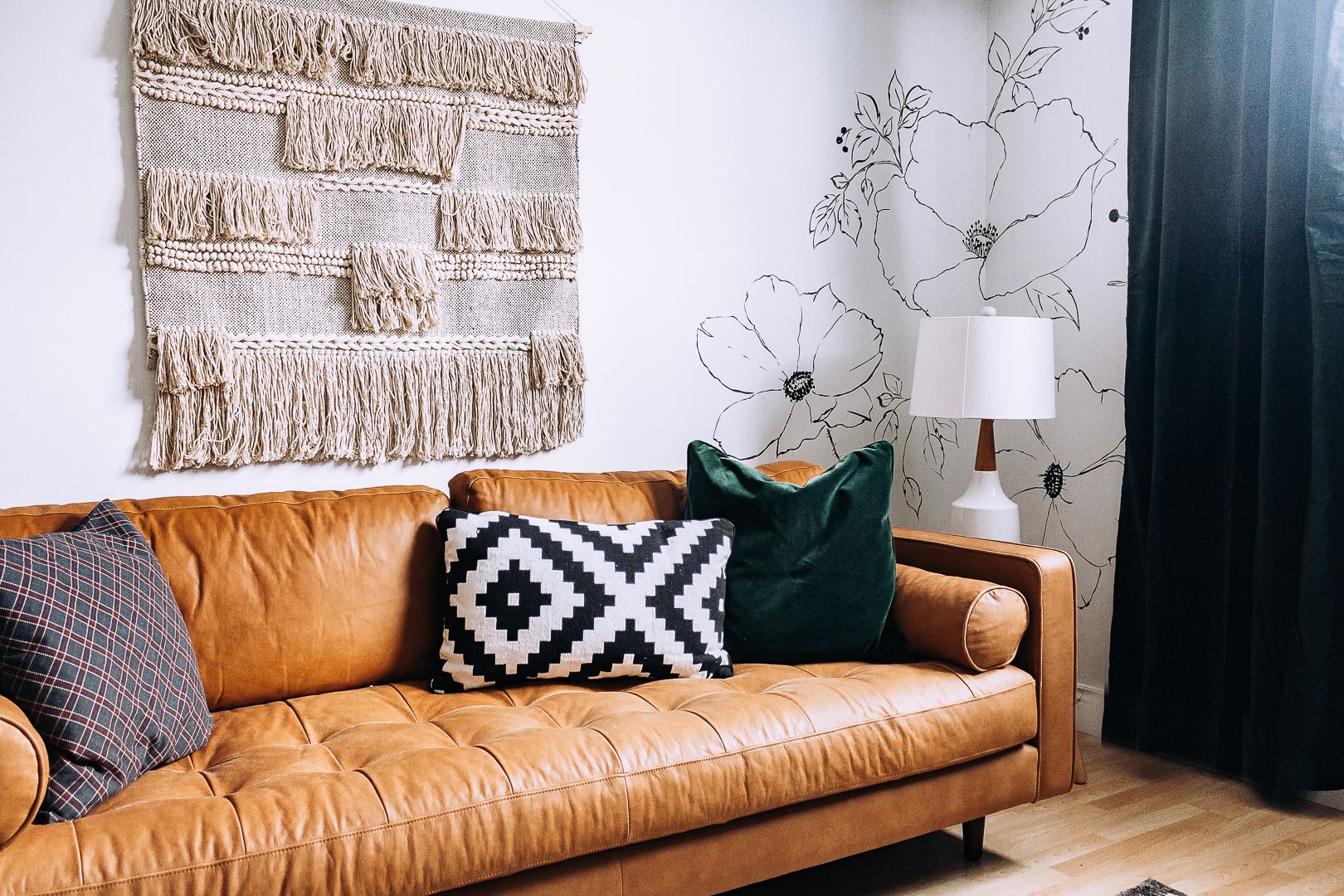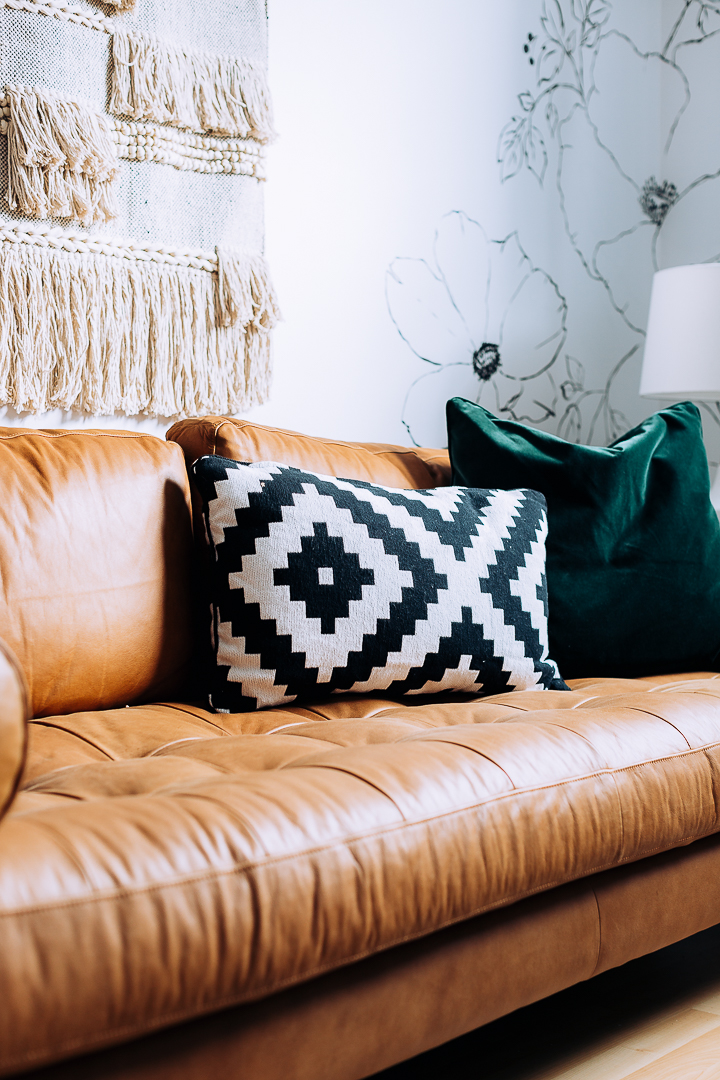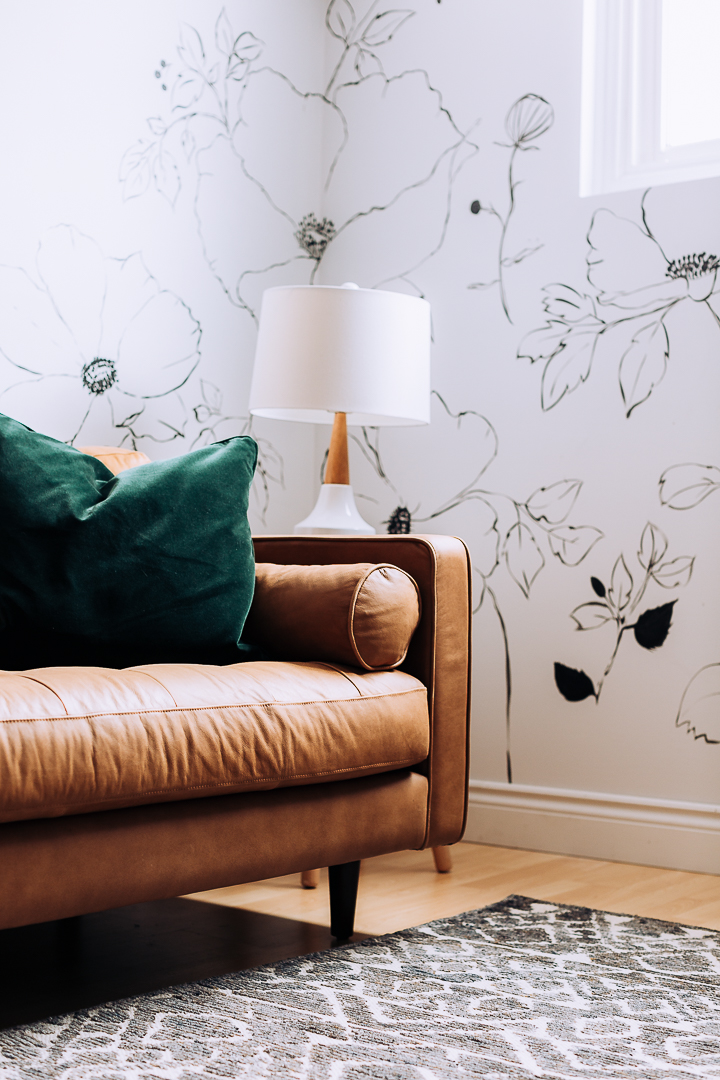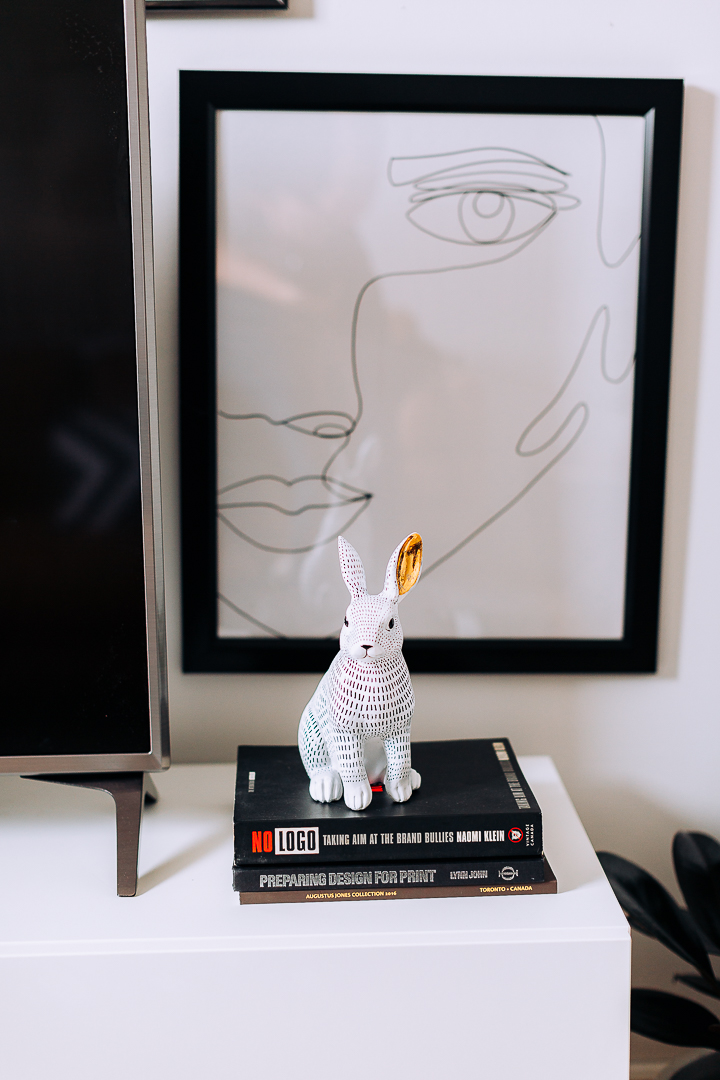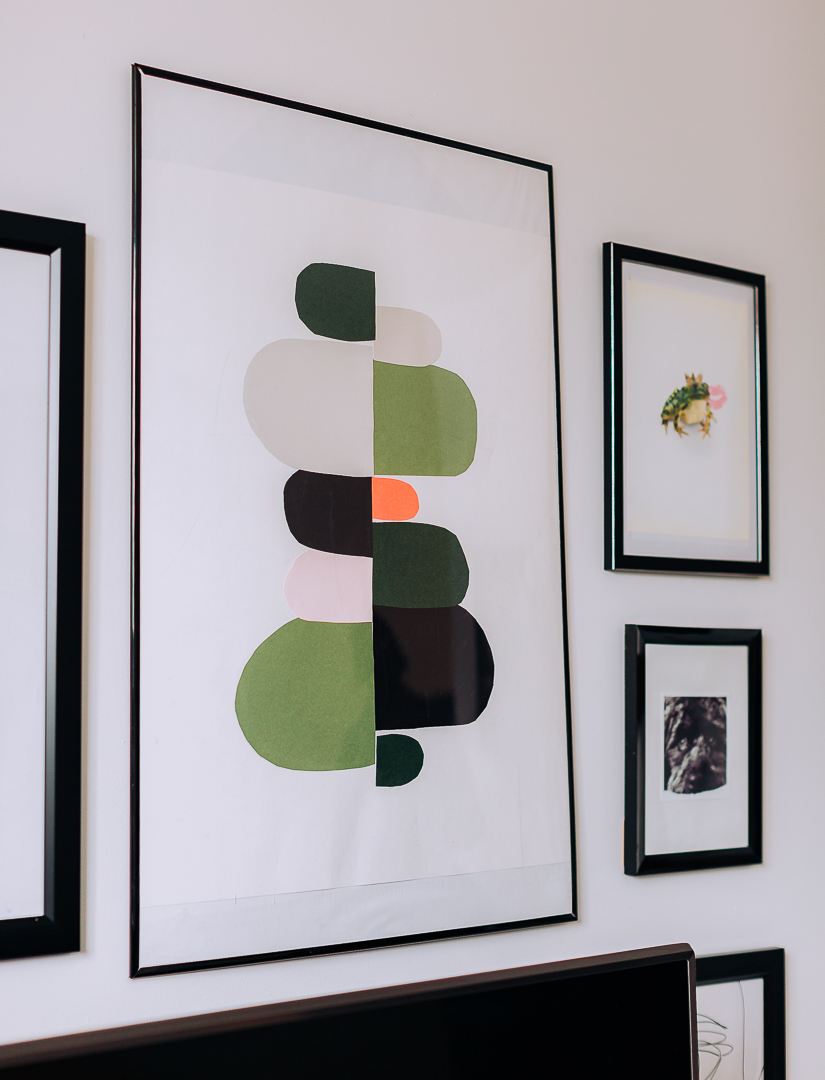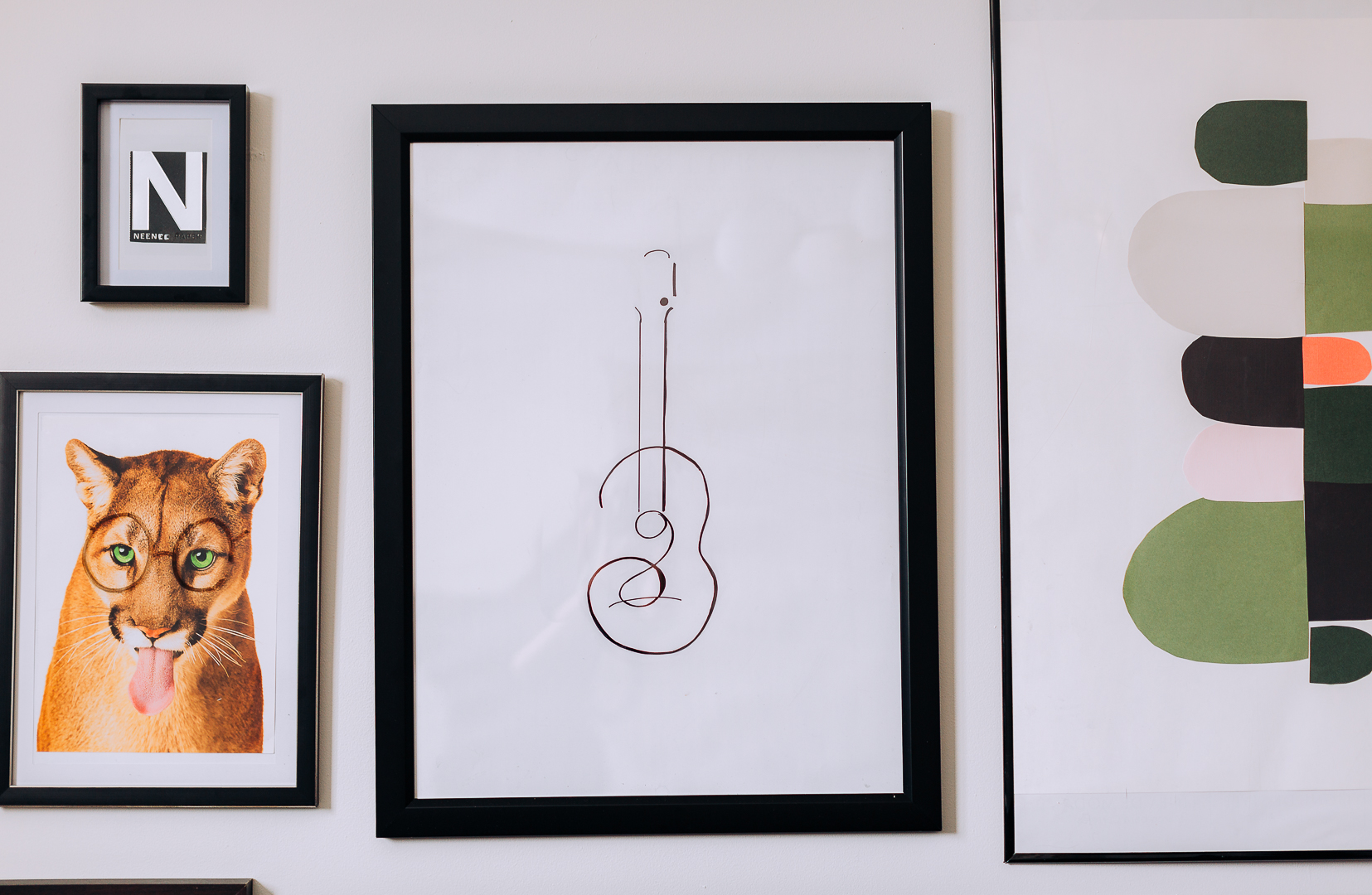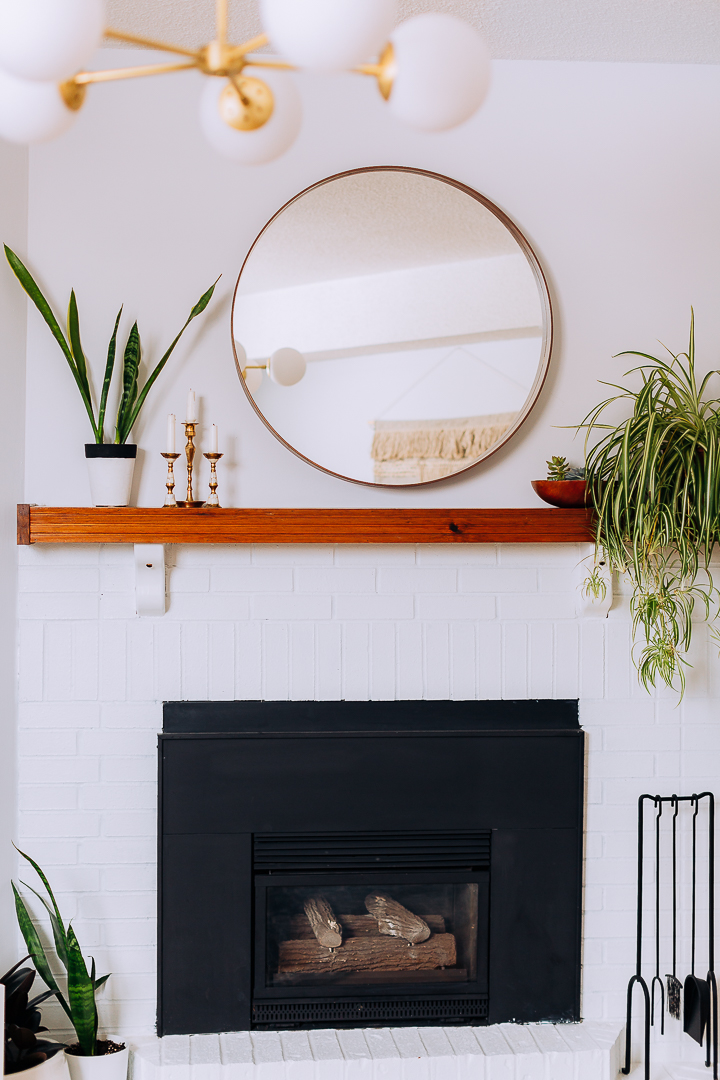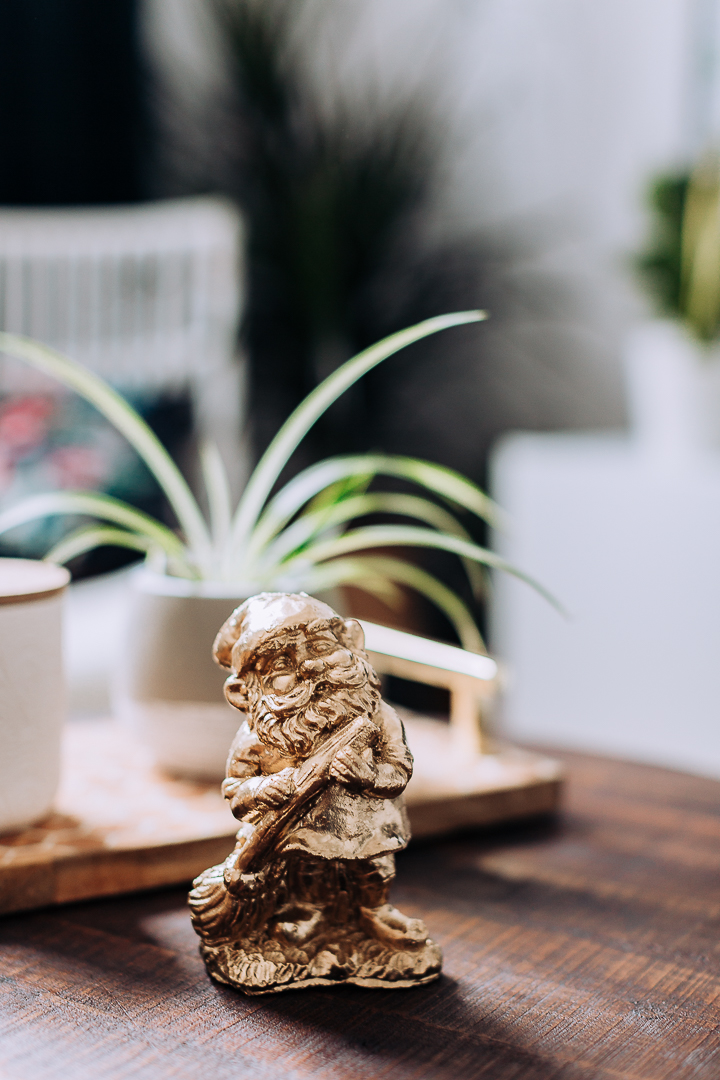 I found a little gnome at the thrift store and spray painted it gold…:)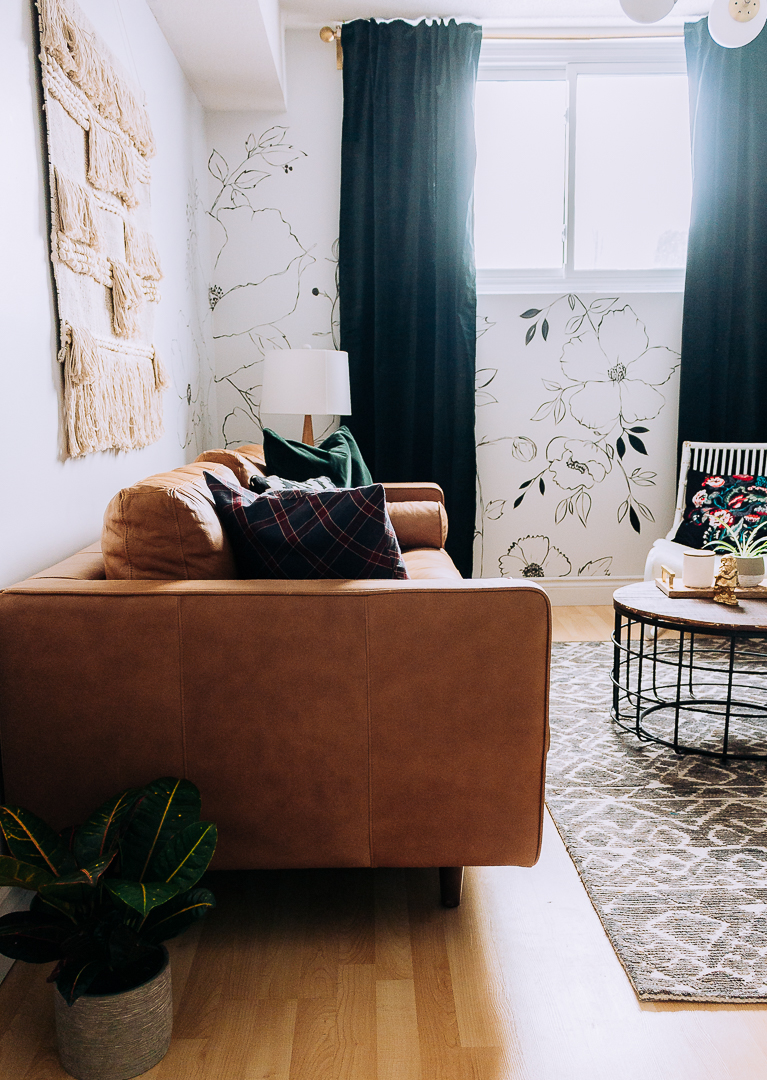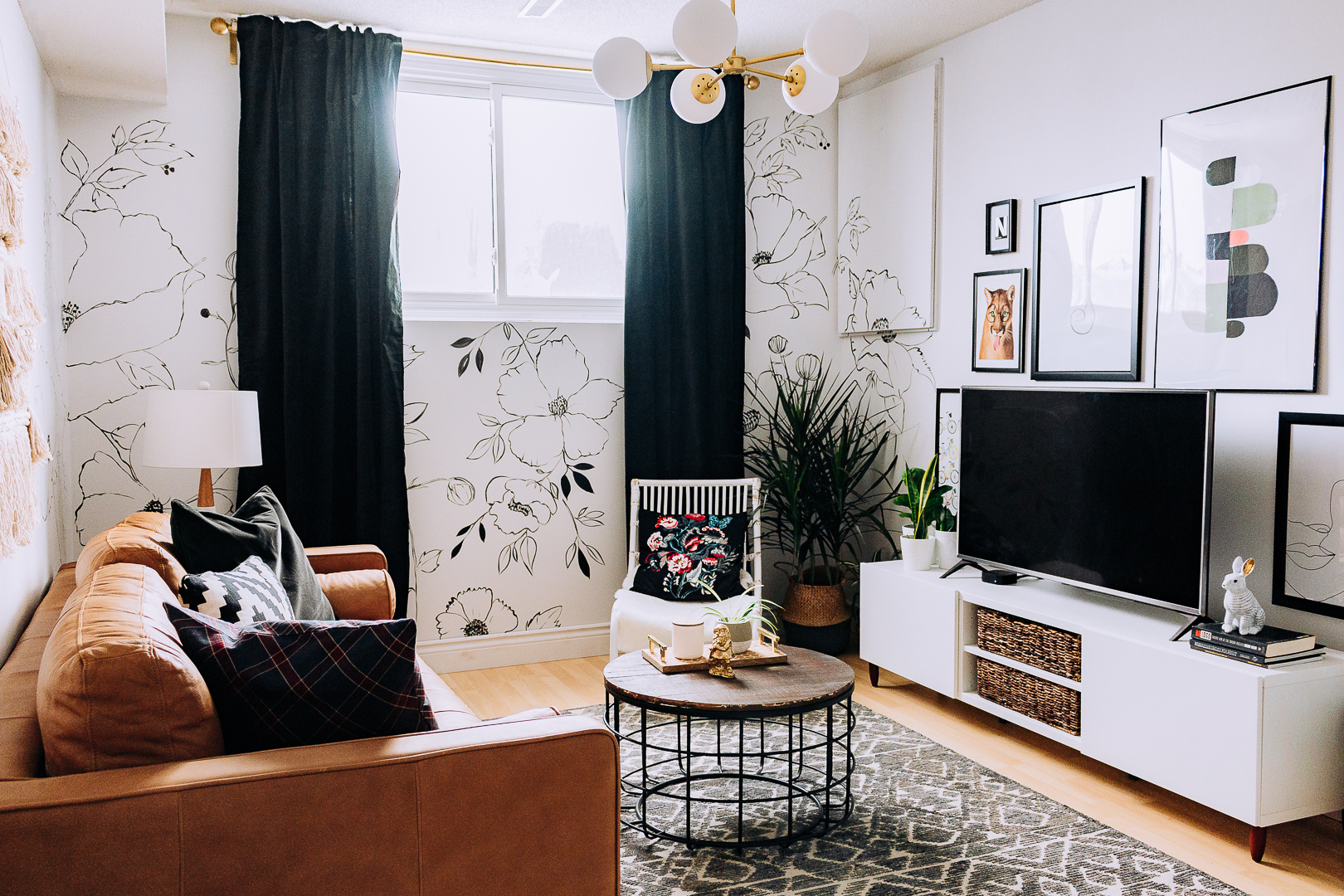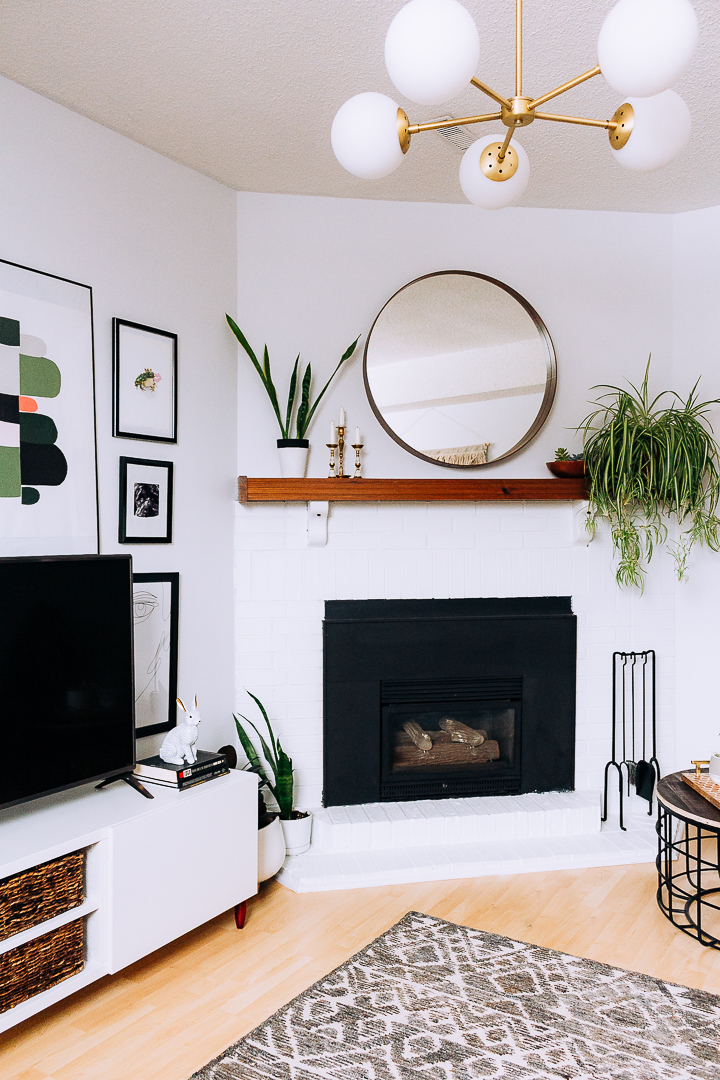 One more before and after for  old time's sakes…

So there you go. What do you think? What's your favourite part of the makeover?
I want to thank my friends from Article for helping me with this makeover. I'm a true fan.
And THANK YOU so much for stopping by today. I'll be back tomorrow with a fun little video.
much love,
Lucy