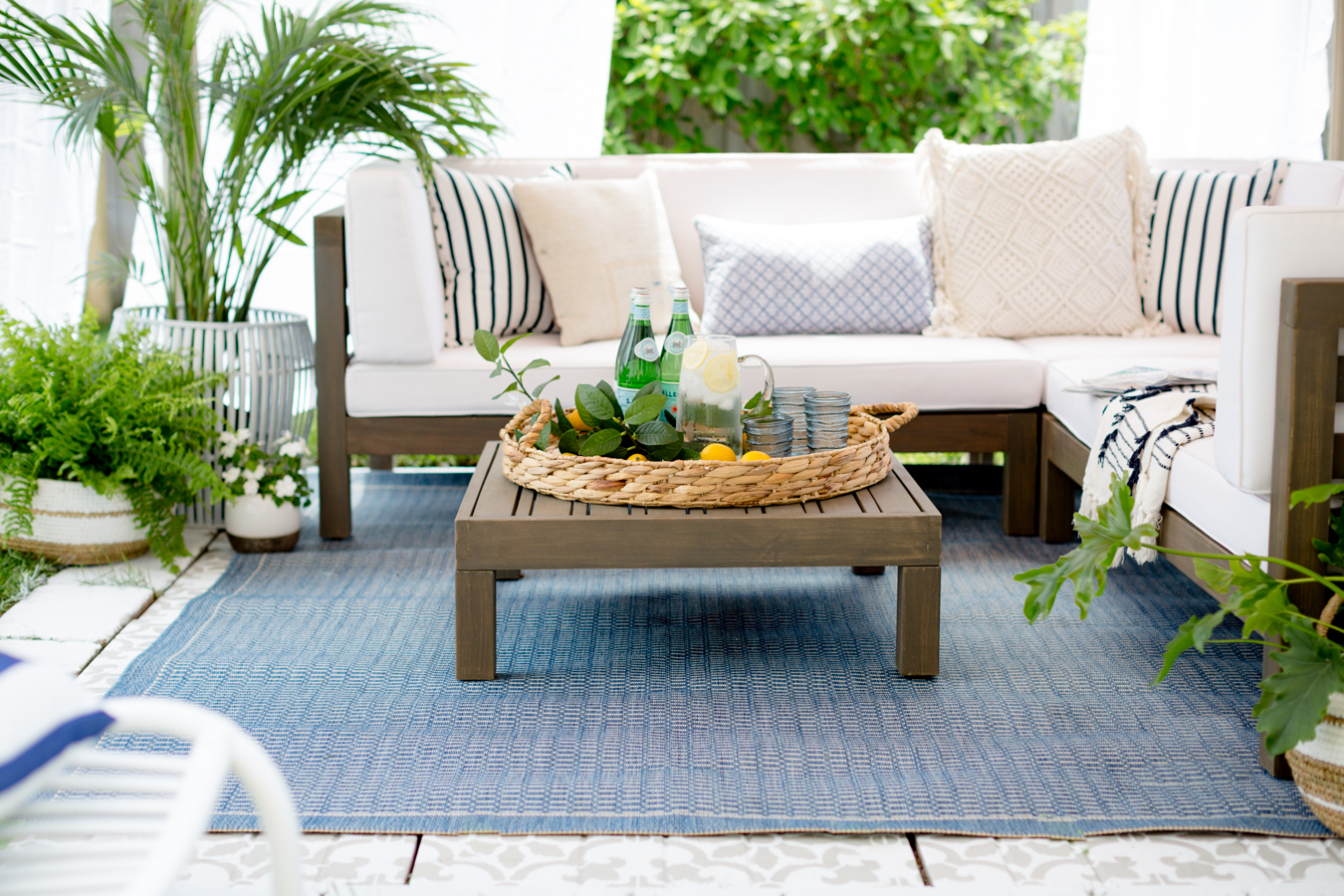 Hello friends I hope you had a nice weekend. We celebrated Father's day this weekend at my parent's house and it was beautiful and at the same time 'deep' . We unfortunately got into the no go zones of conversation (you know the ones) and well, we had, let's just say a passionate and robust conversation.  Even though the conversations were passionate, I'm so happy that above our disagreements, we still love and respect each other deeply and nothing will ever change that. 🙂
It's so important to have open conversations and listen to other people's opinions and ways of thinking.  You might just learn something and vise versa. 🙂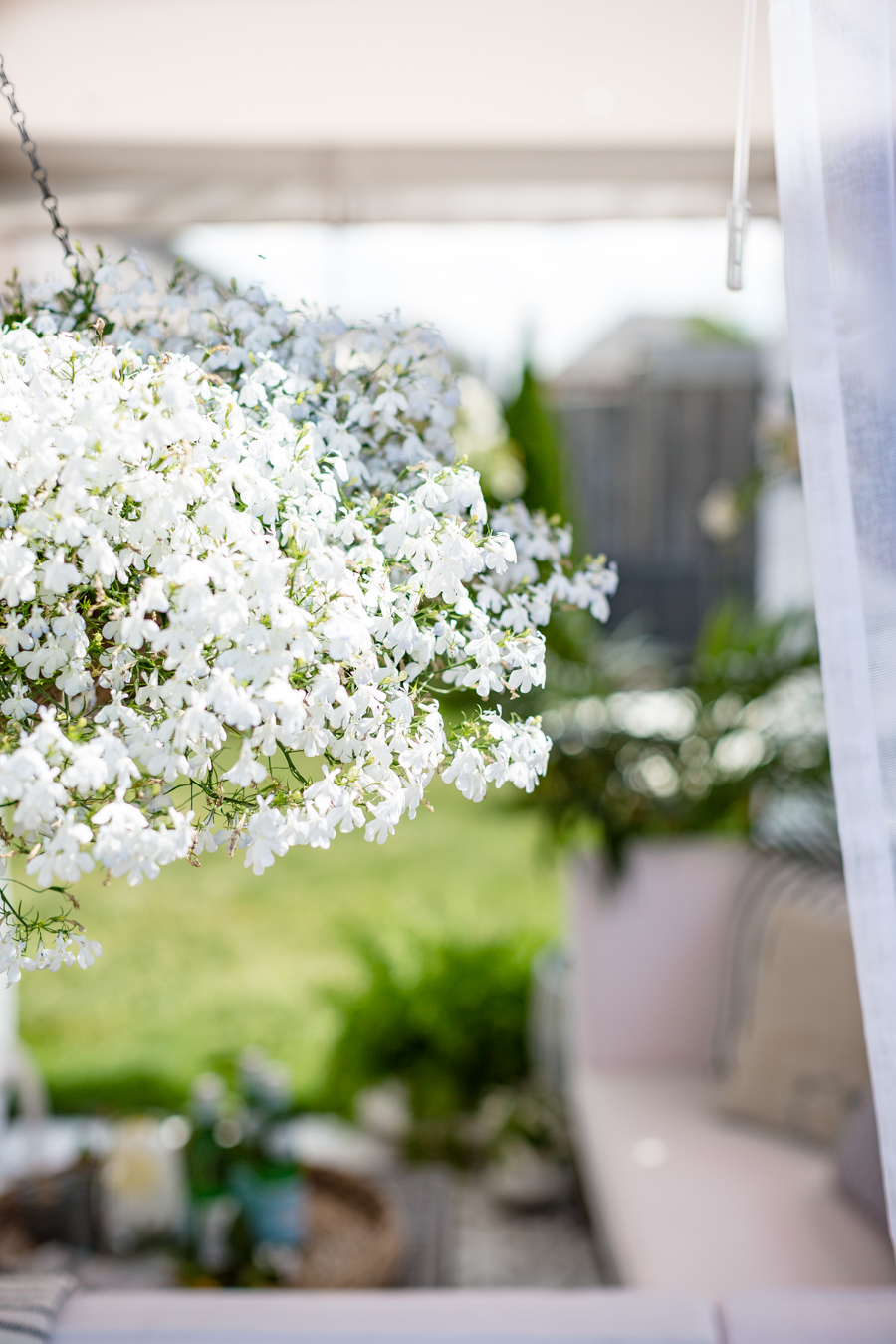 But I digress, I wanted to share my favourite little summer space…thanks to my friends from Joss & Main who helped me make it happen. If you're a regular reader, you know I love Joss & Main as I find their products to have great quality and yet it's affordable.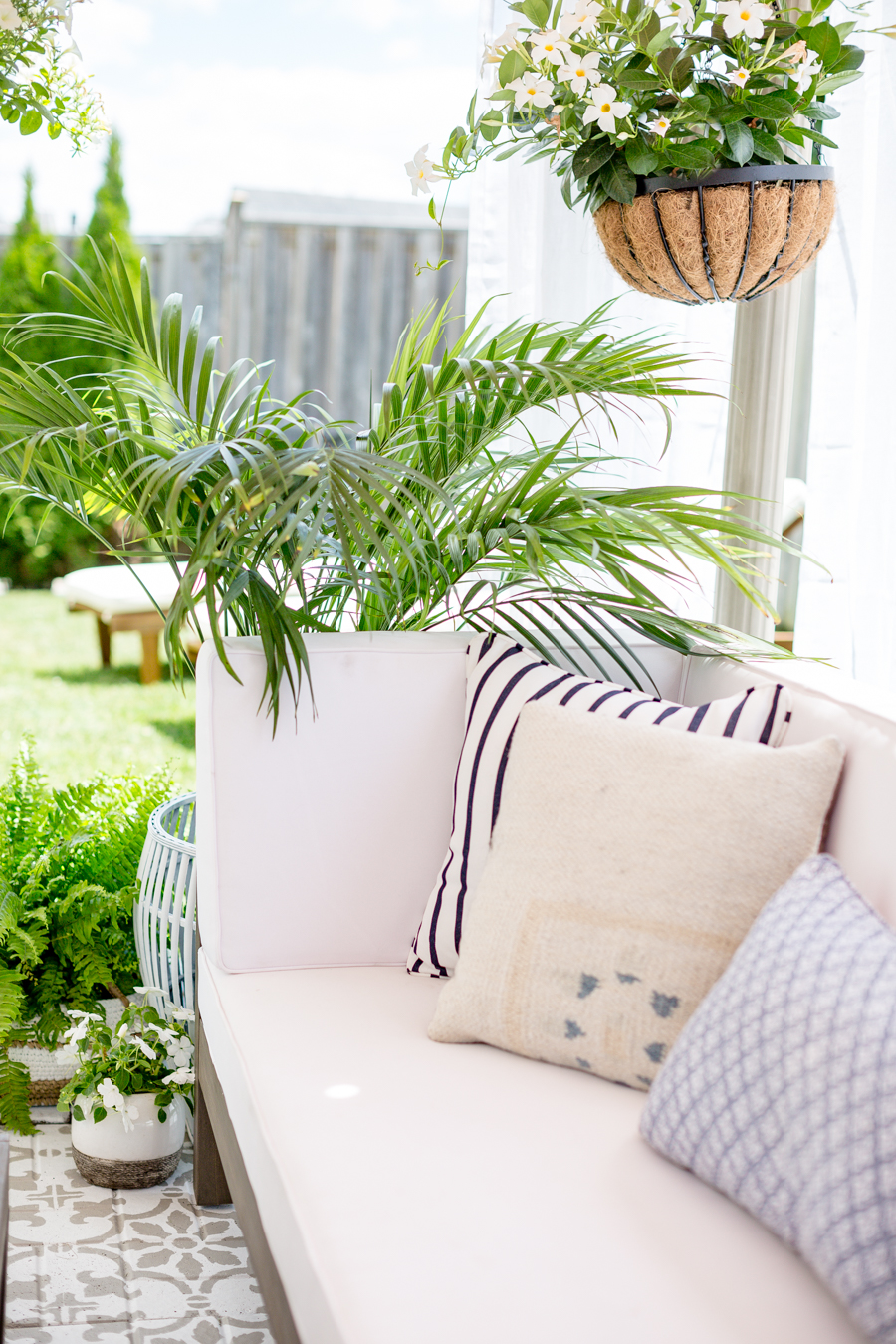 This little space really is like my oasis in the suburbs and when I'm sitting in this space, I feel like I'm on vacation.  Even though I'm often times working here.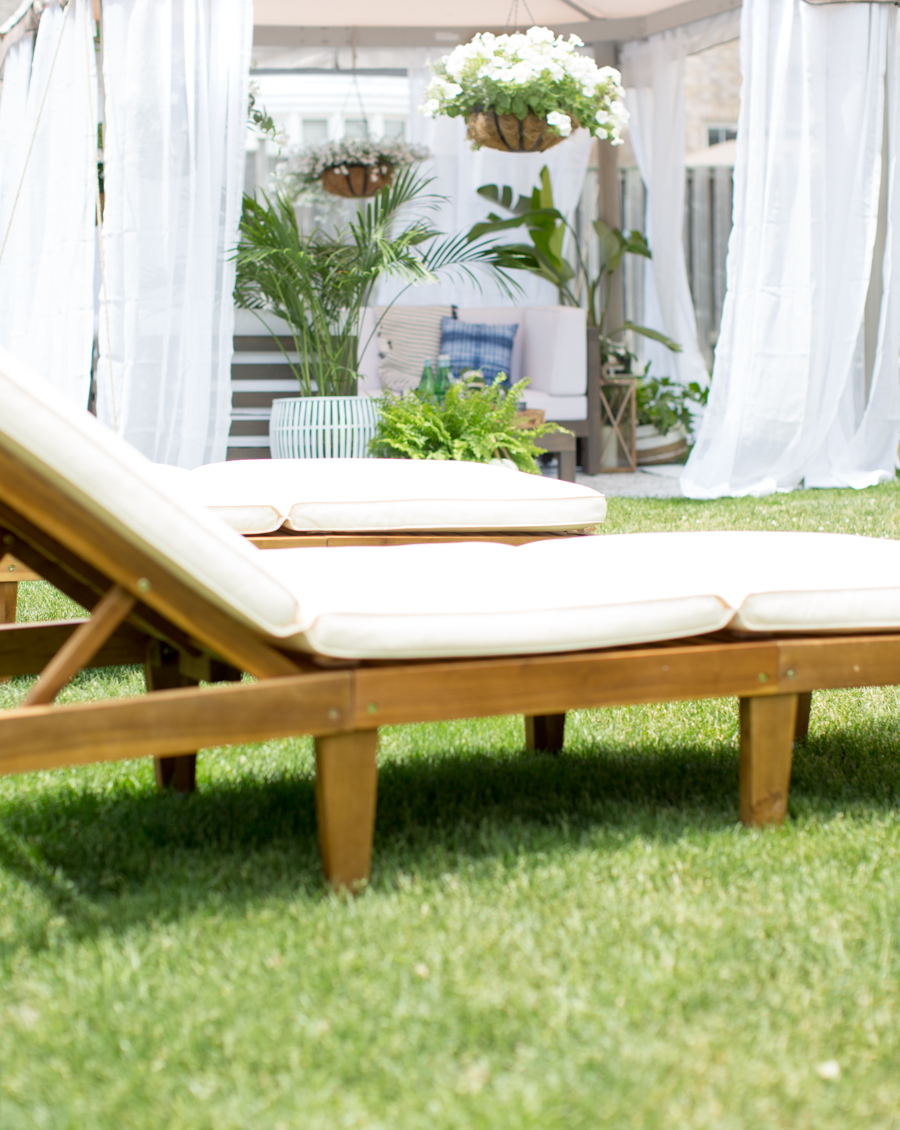 Don't these lounge chairs just call out your name? They from Joss & Main. They come as a pair.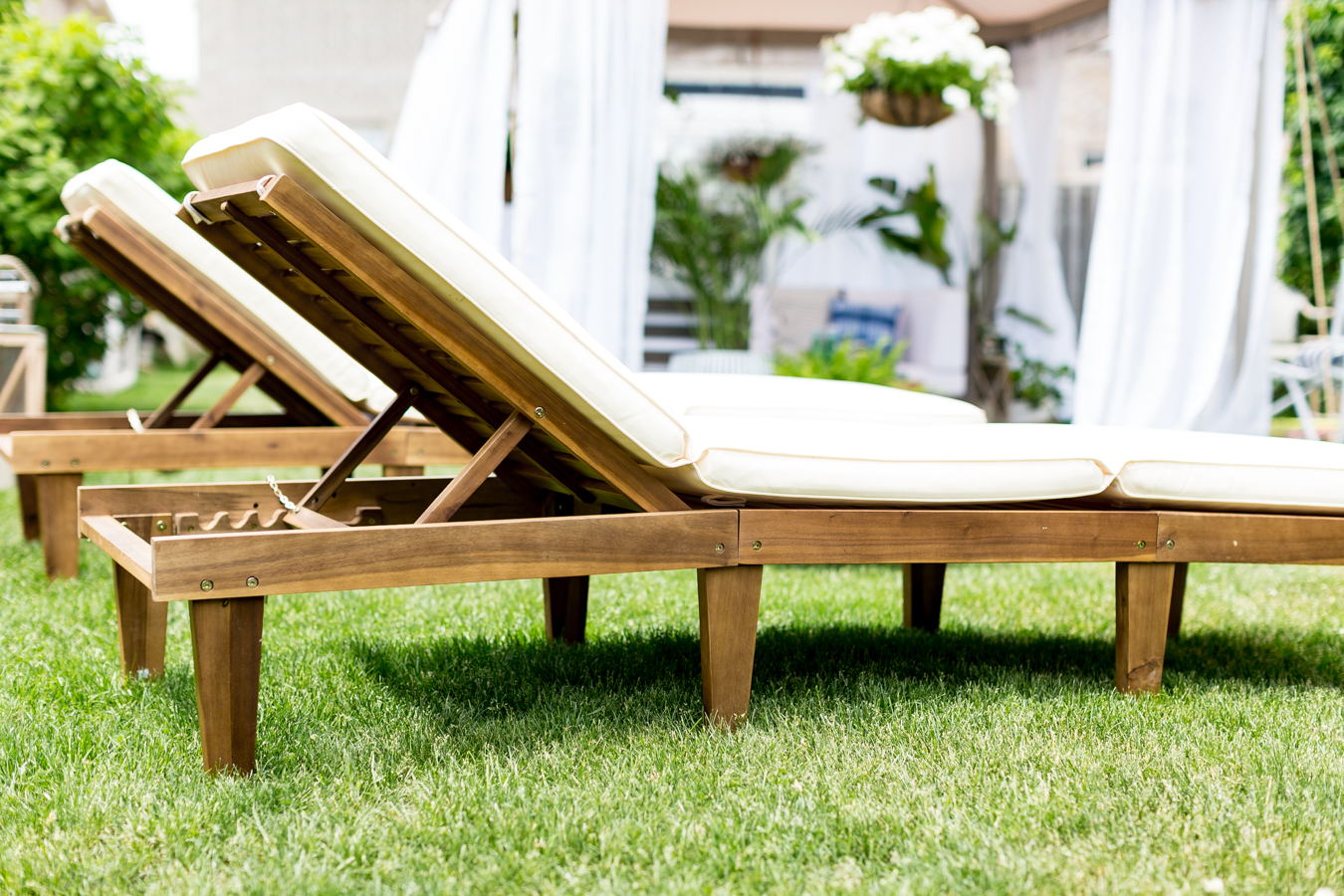 All we need now is a swimming pool, which we have considered but I have an itch to move so I'm not too sure that will be happening soon. Oh and that other small  factor that we will have three kids attending university at the simultaneously soon. 😮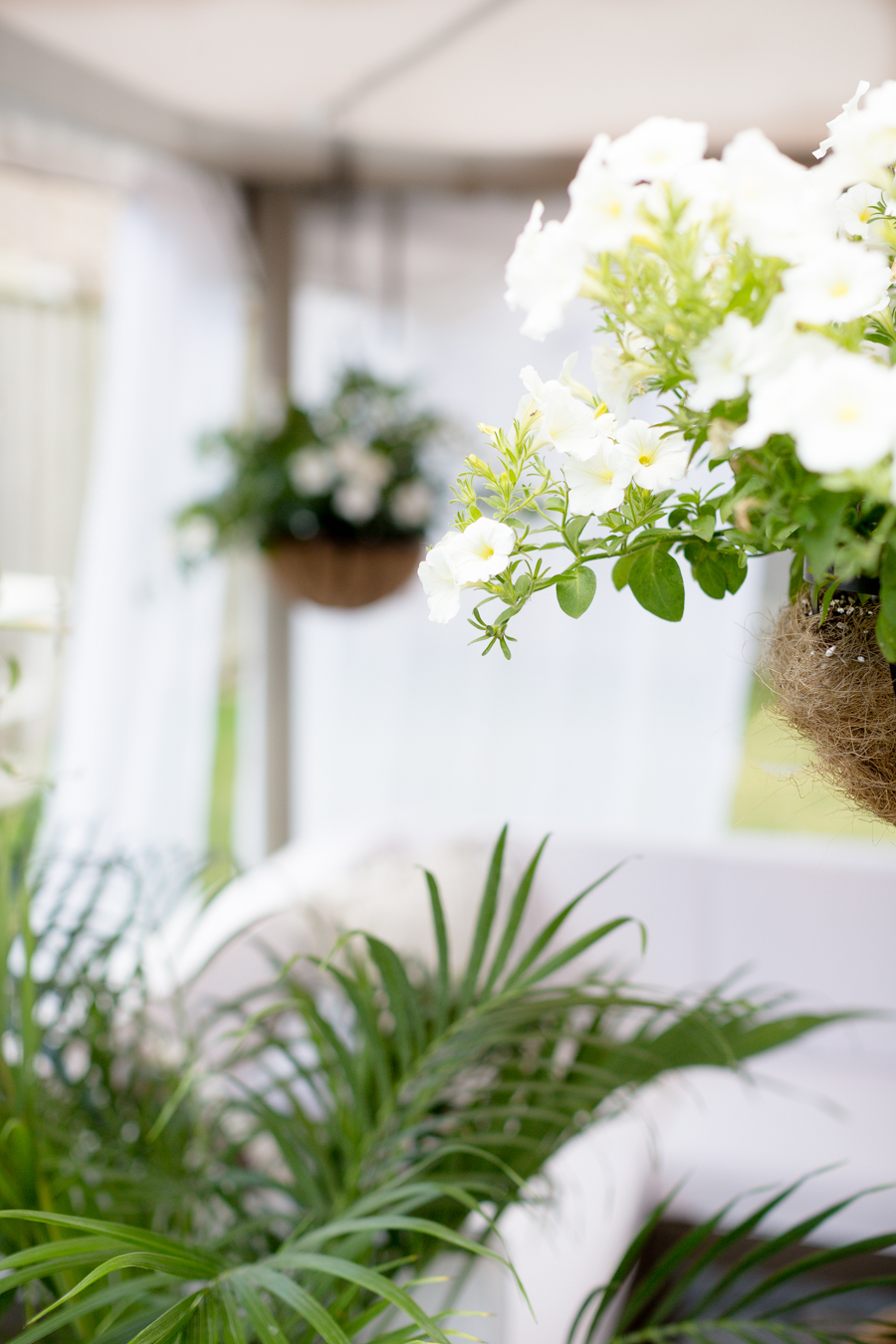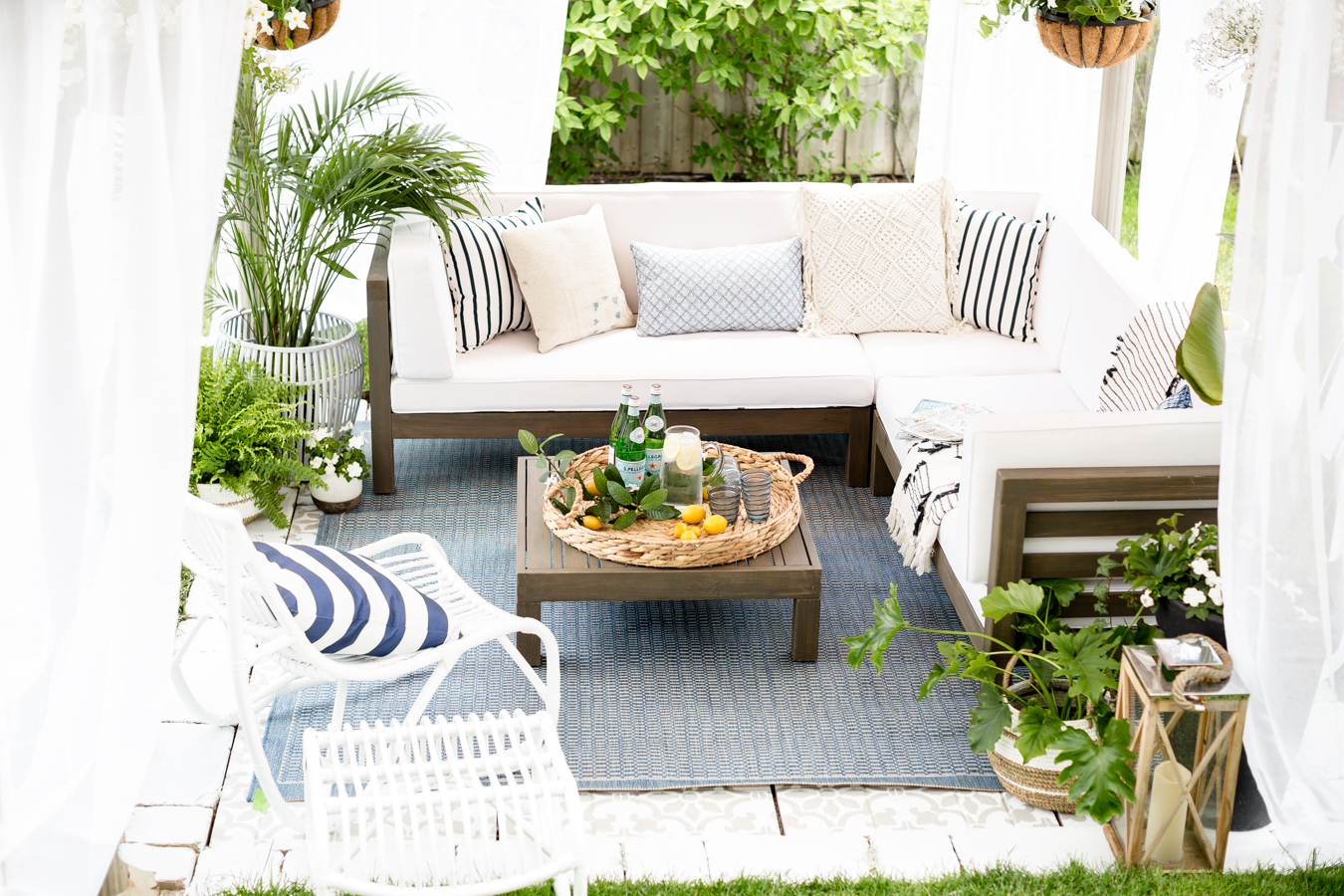 The conversation set is the same from last year. I LOVE it. I have to admit that I was a little worried about having white cushions but they've honestly stayed pretty clean so far, except for a couple of faint paw prints here and there. They are removable and I washed them at the end of last season. I will probably wash them once during the summer.  Some of the pillows are outdoor and some are indoor, but I usually bring them all in during rainy days.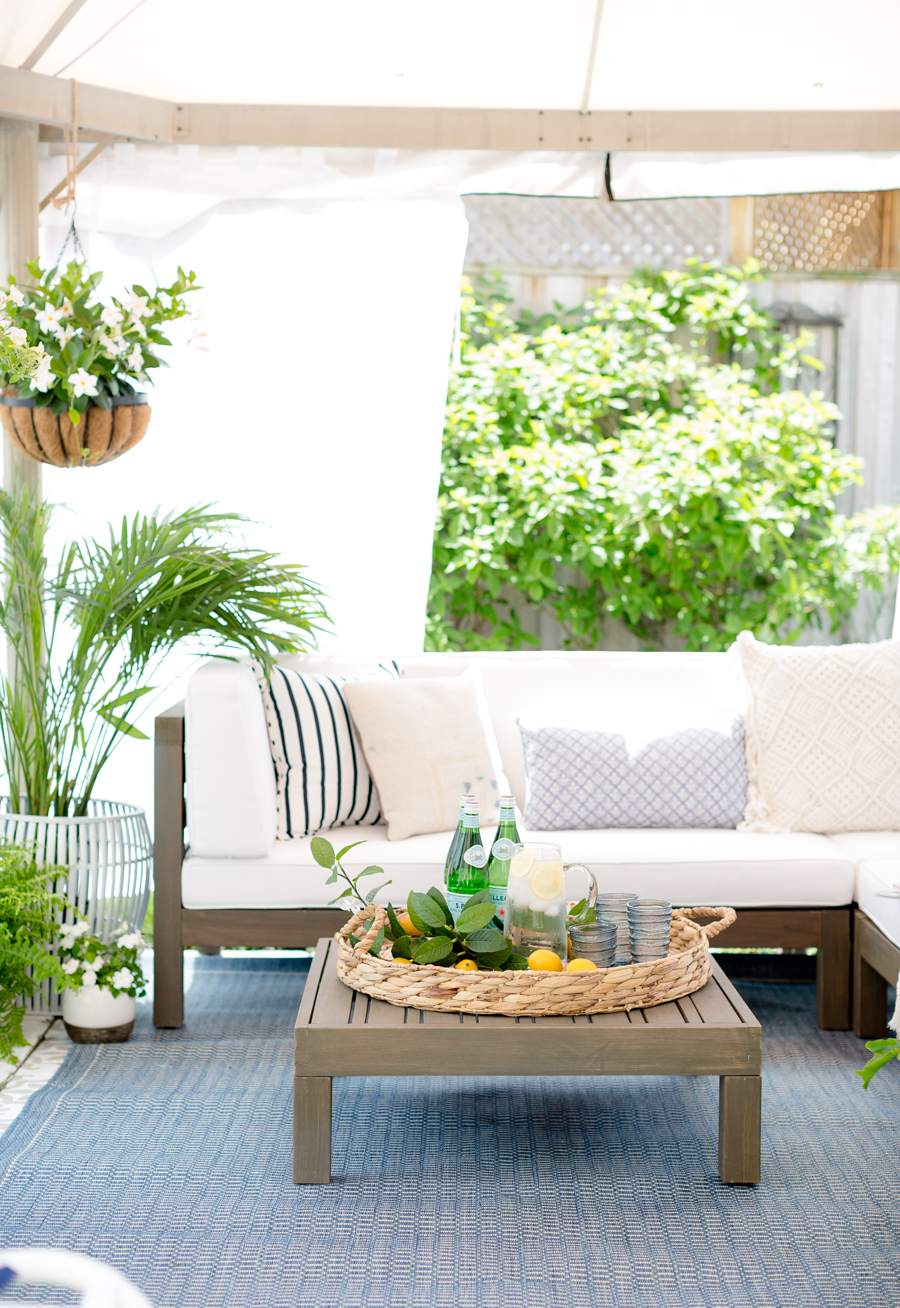 The rug is  new and also from Joss & Main. It's just perfect because it hides dirt well…:)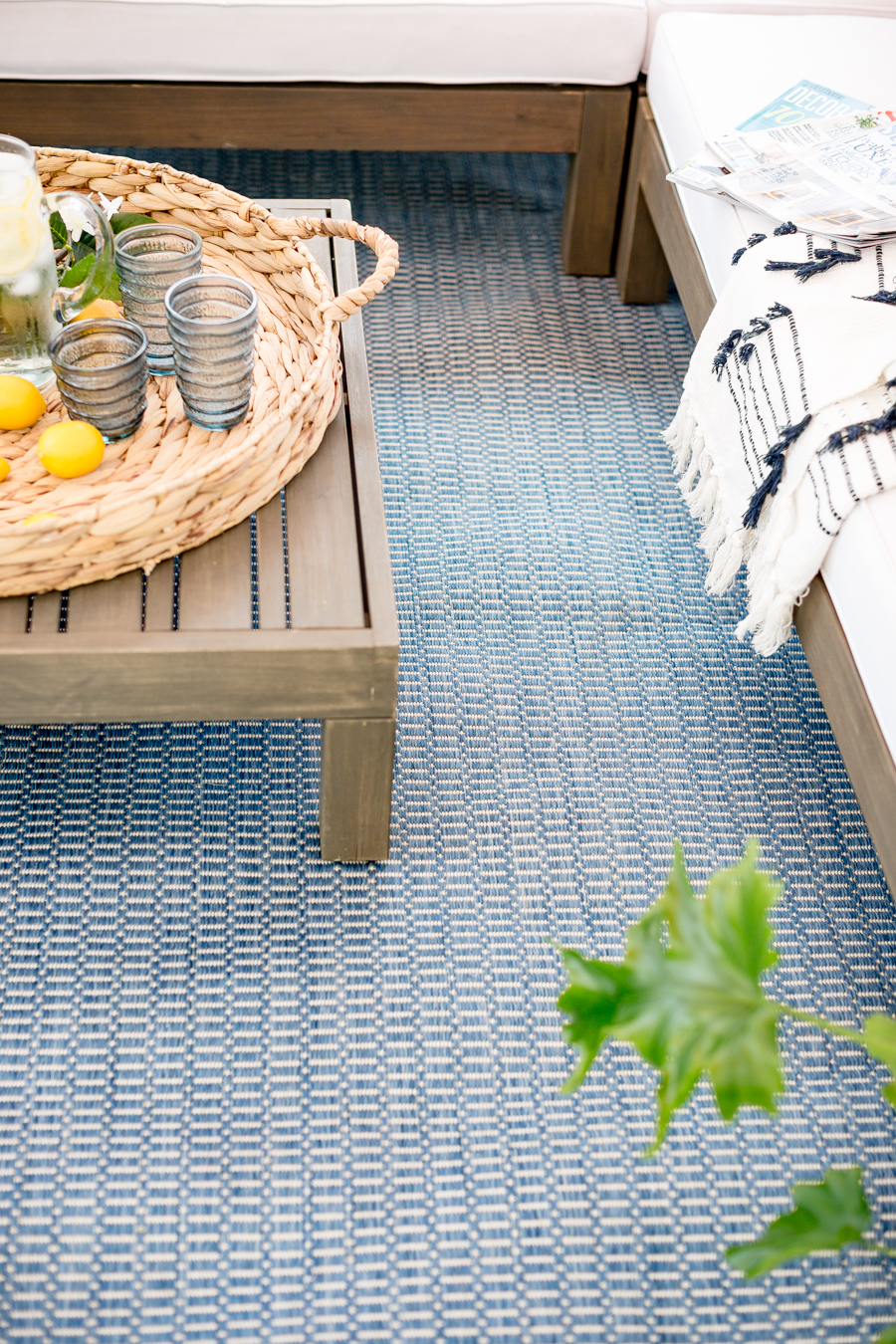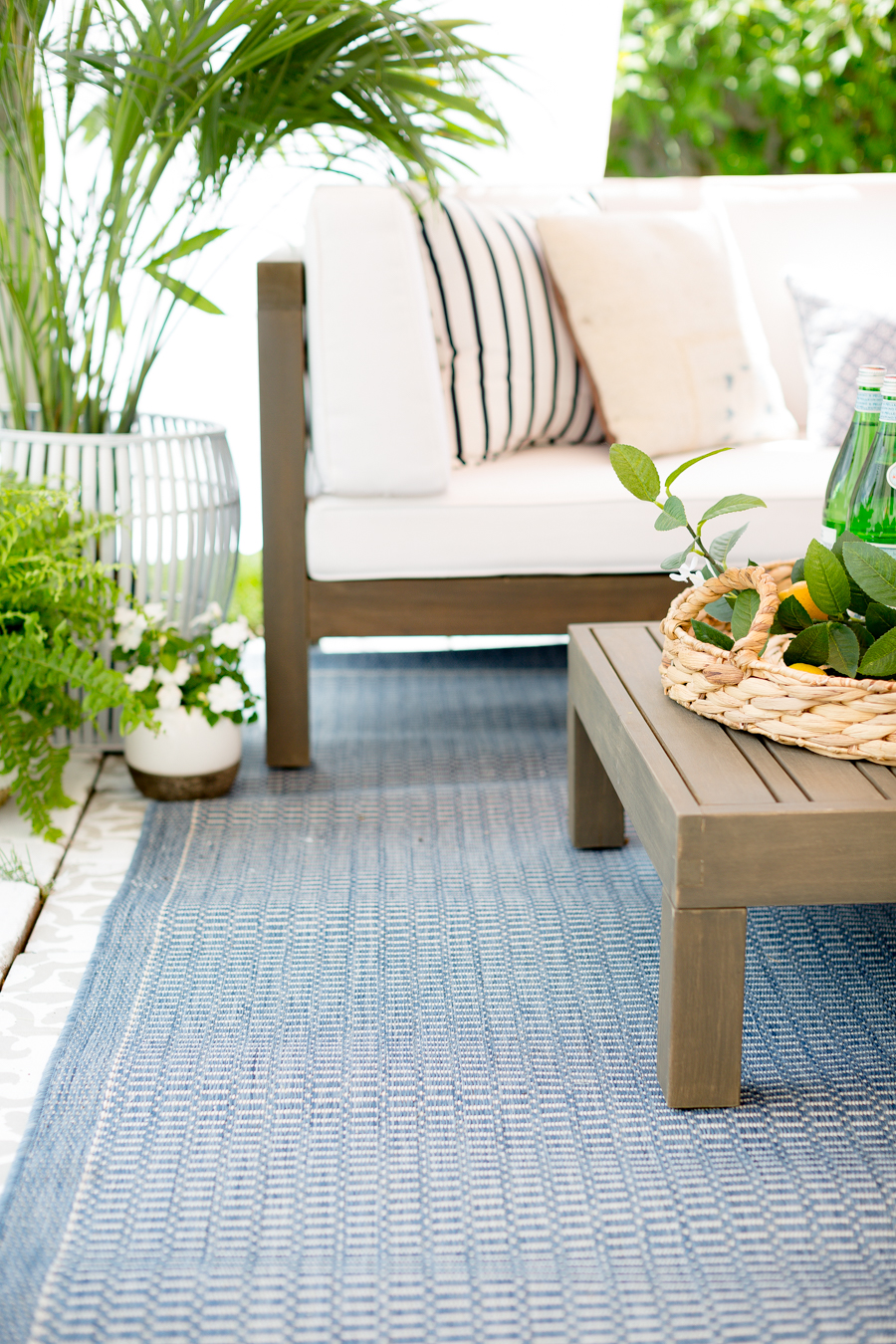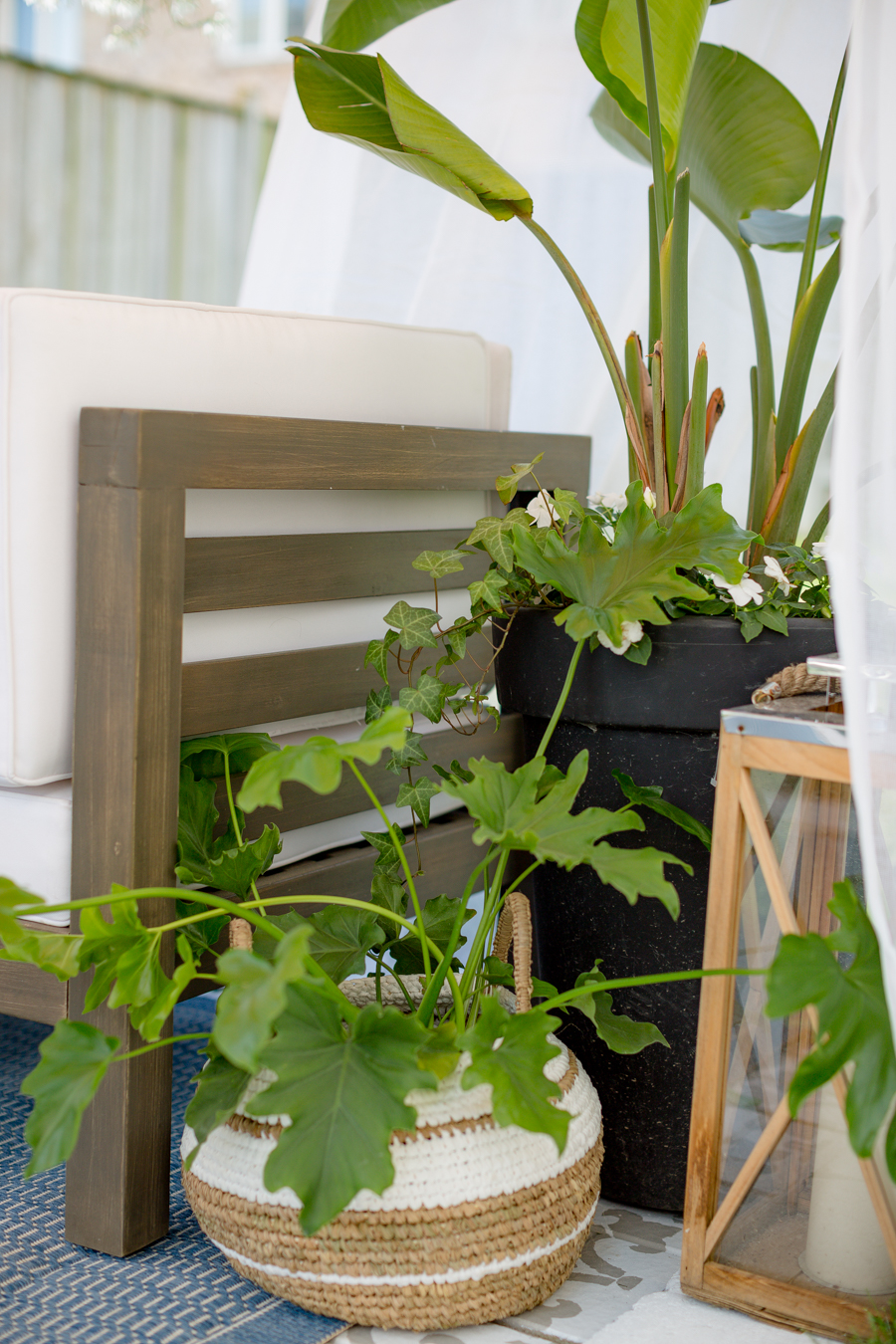 You might remember this basket from my home tour. I'm obsessed with them.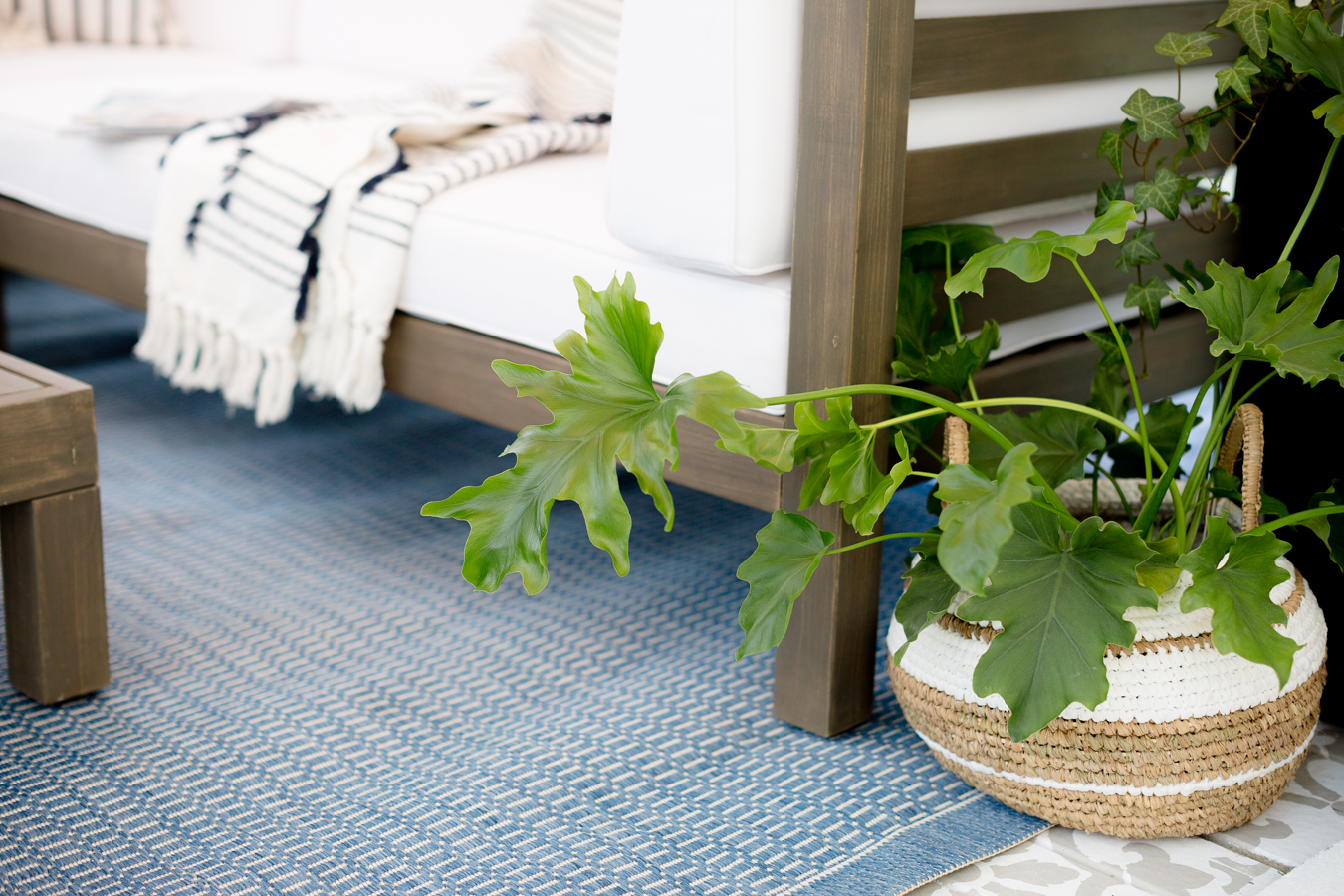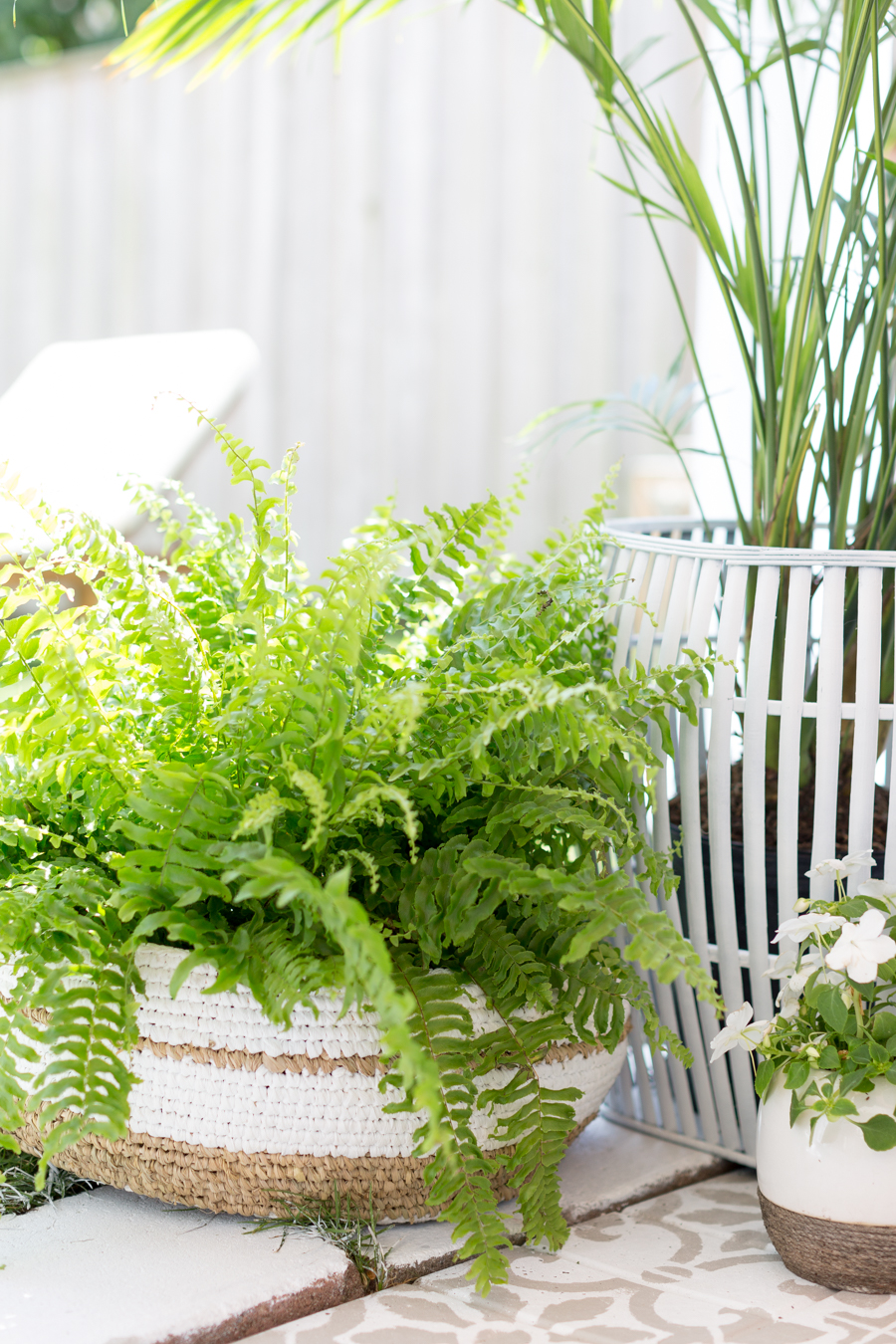 I love the contrast between the white, the rattan and the green.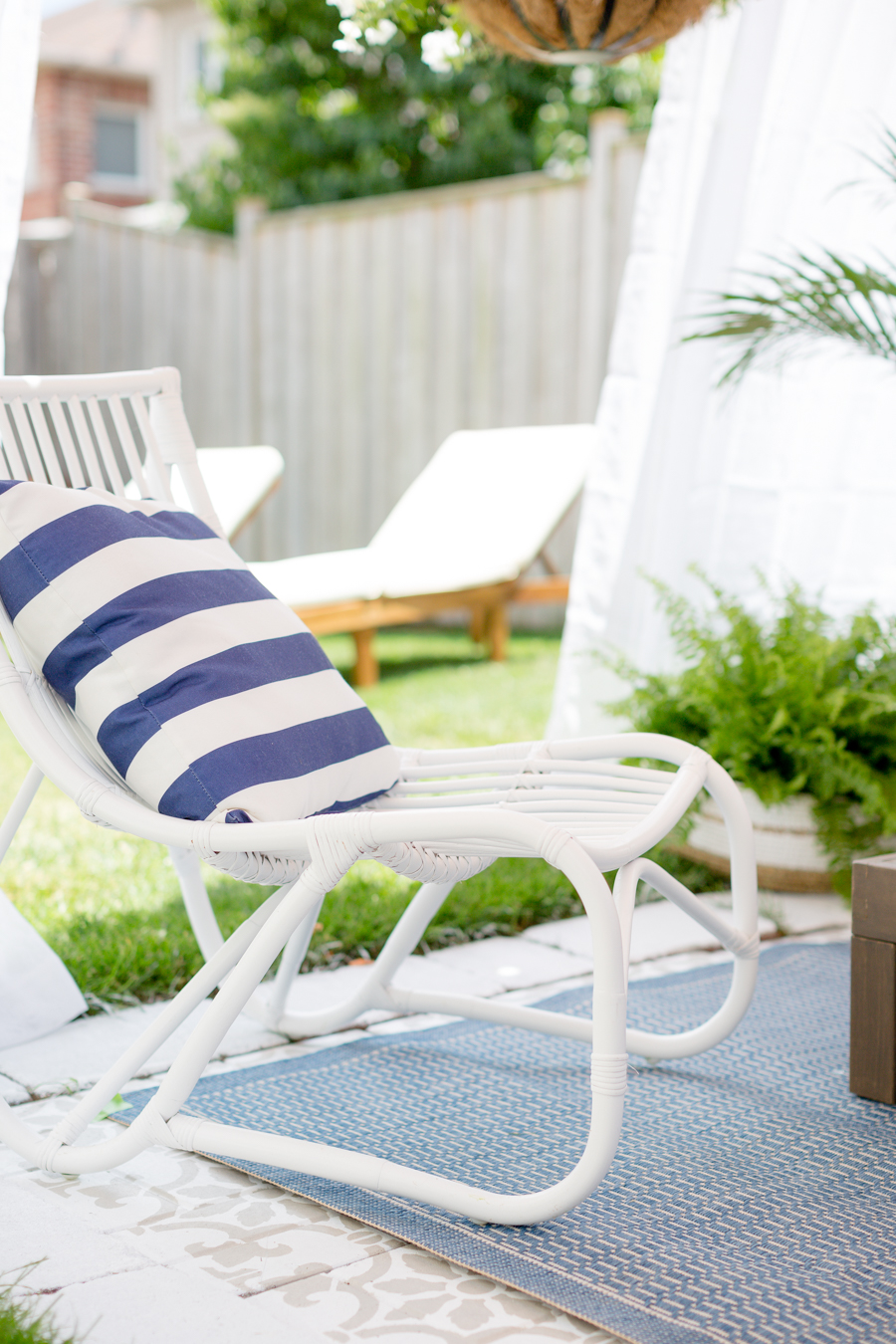 My newest obsession is this side chair. It's surprisingly super comfy and so cool to look at.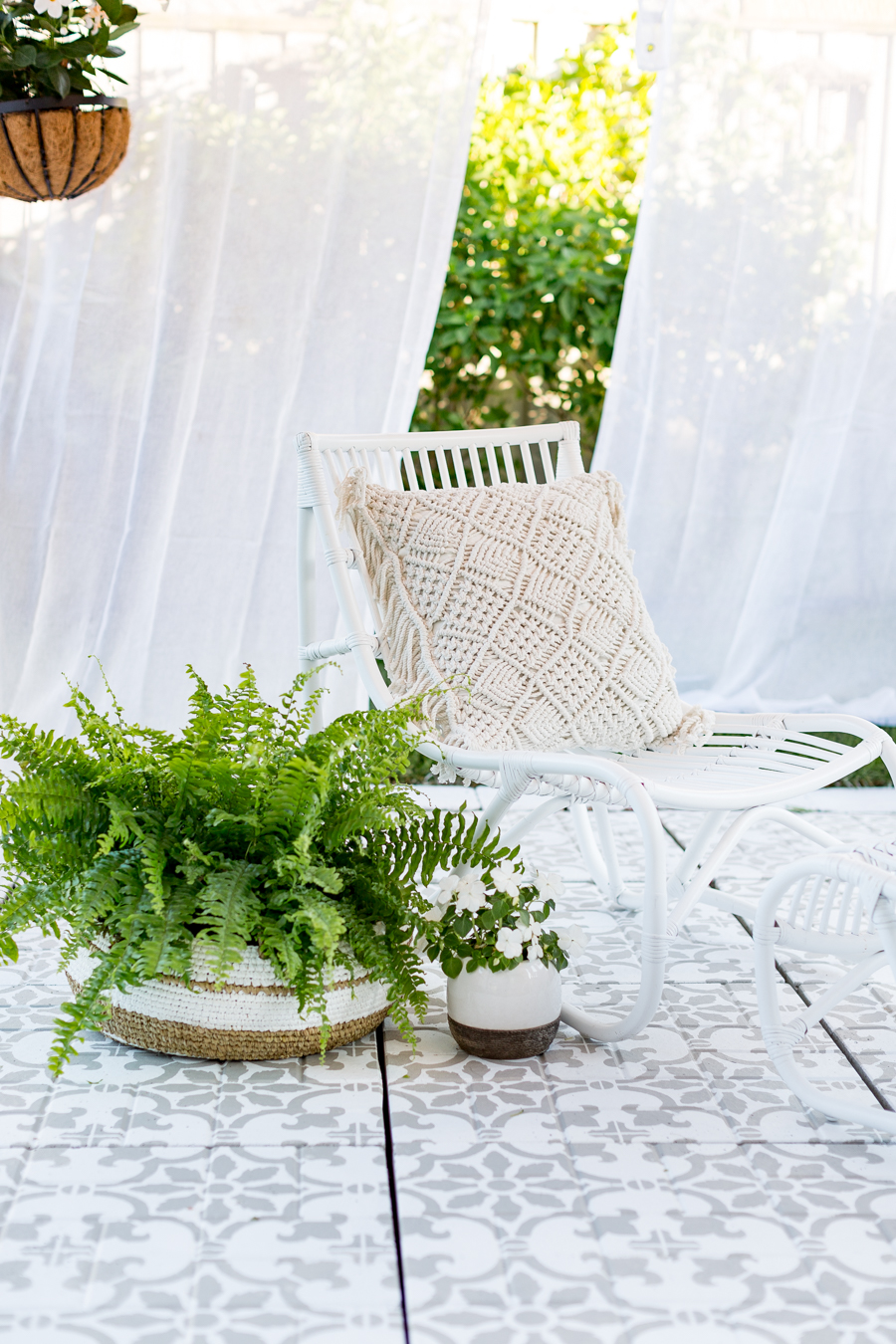 Here is another look and the tiles I just painted which I will share tomorrow…;)  I will also share some other little changes here in a couple of weeks.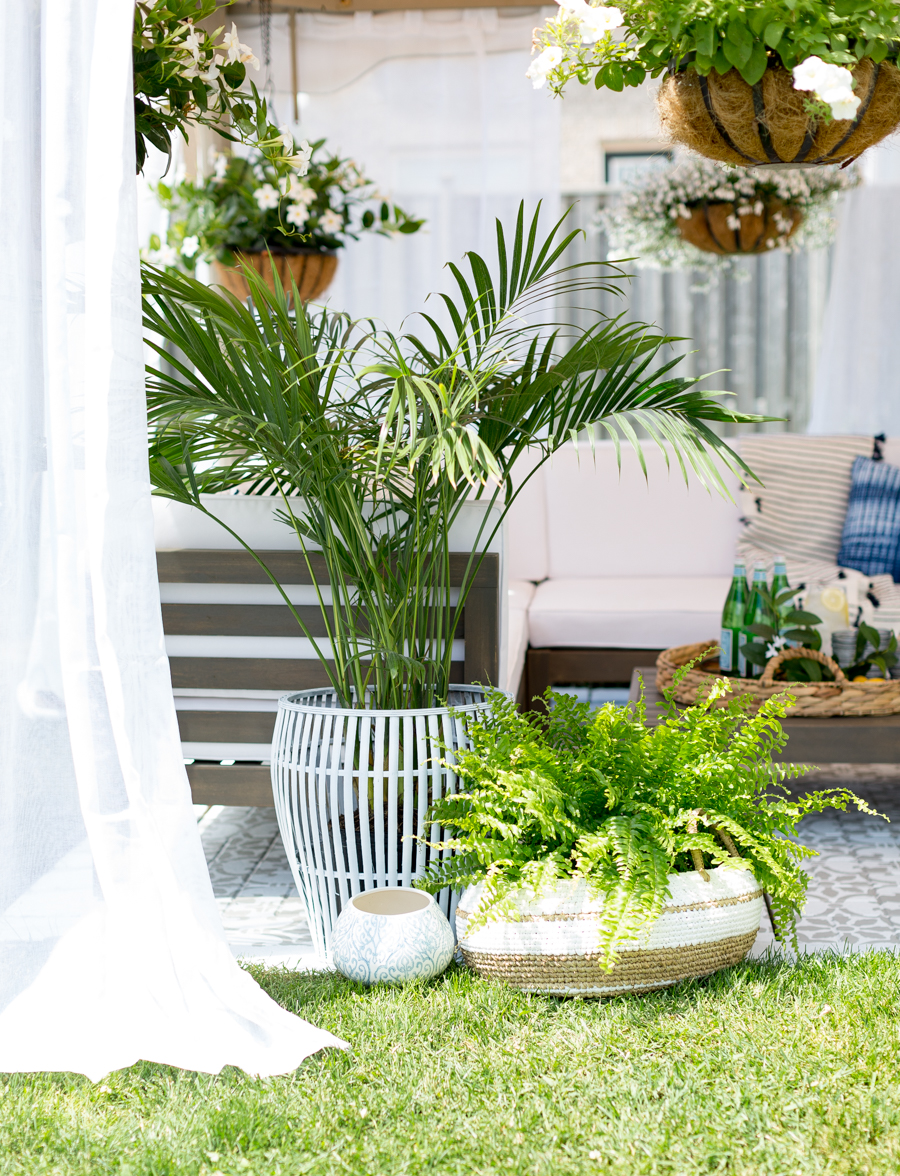 One of my favourite things this year is the outdoor panel curtains.  Last year we had sheer curtains from IKEA, which were fine but they didn't last very long because they are not intended for outdoors.
These on the other hand are outdoor and the water beads right off them.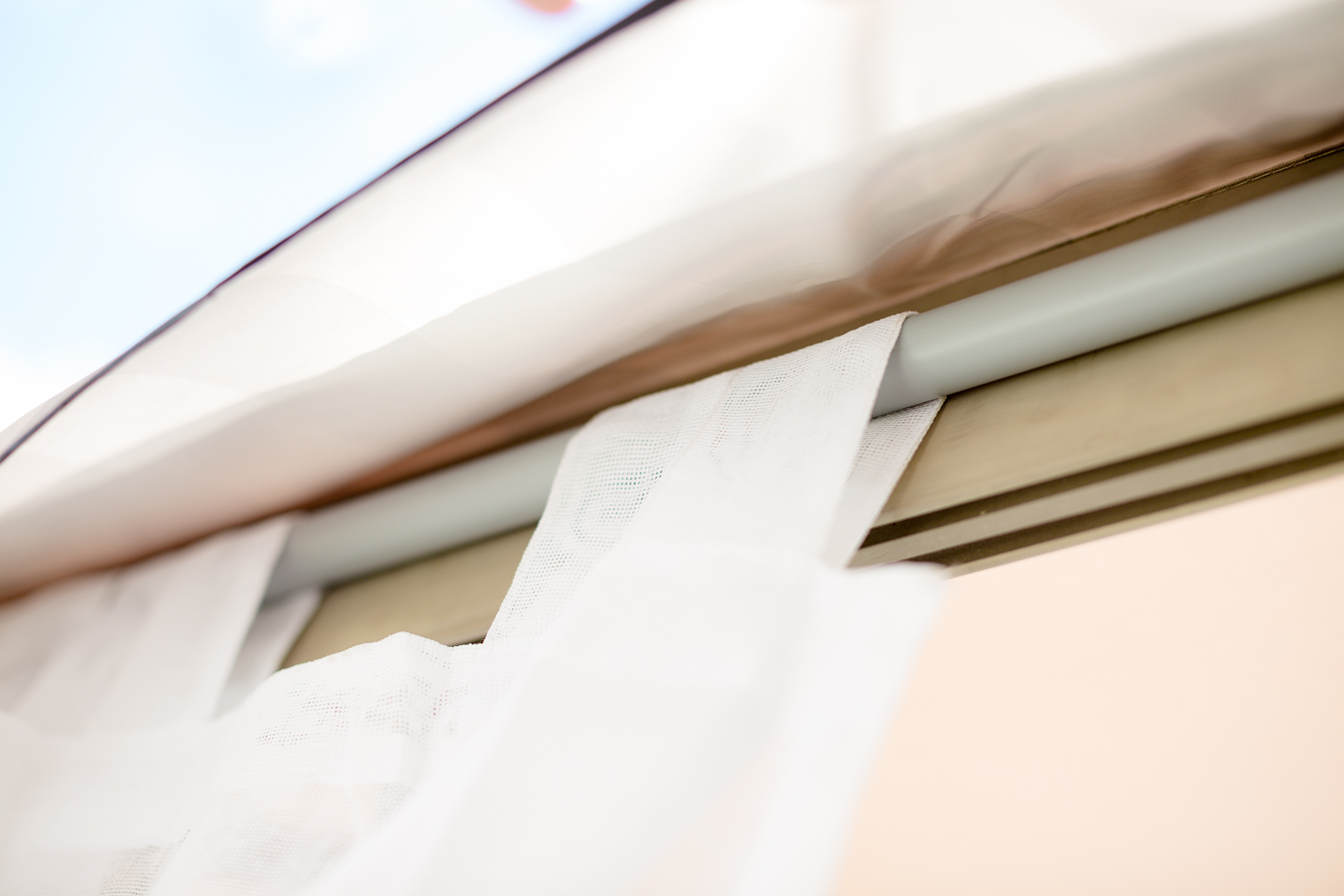 I asked hubby to attach a simple pipe to the frame of the gazebo so I can hang the velcro tabs.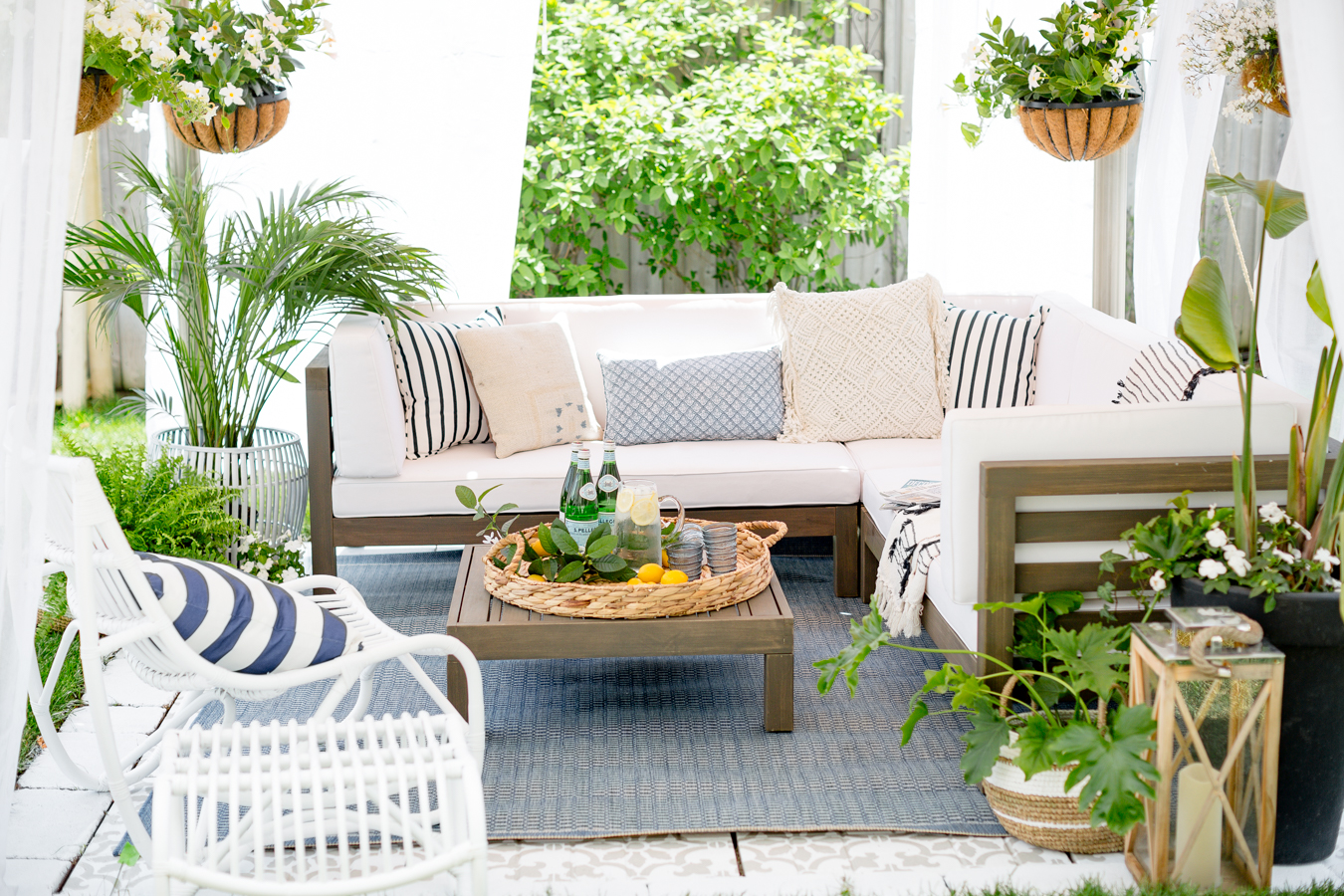 I think the curtains give it that final breezy touch! 🙂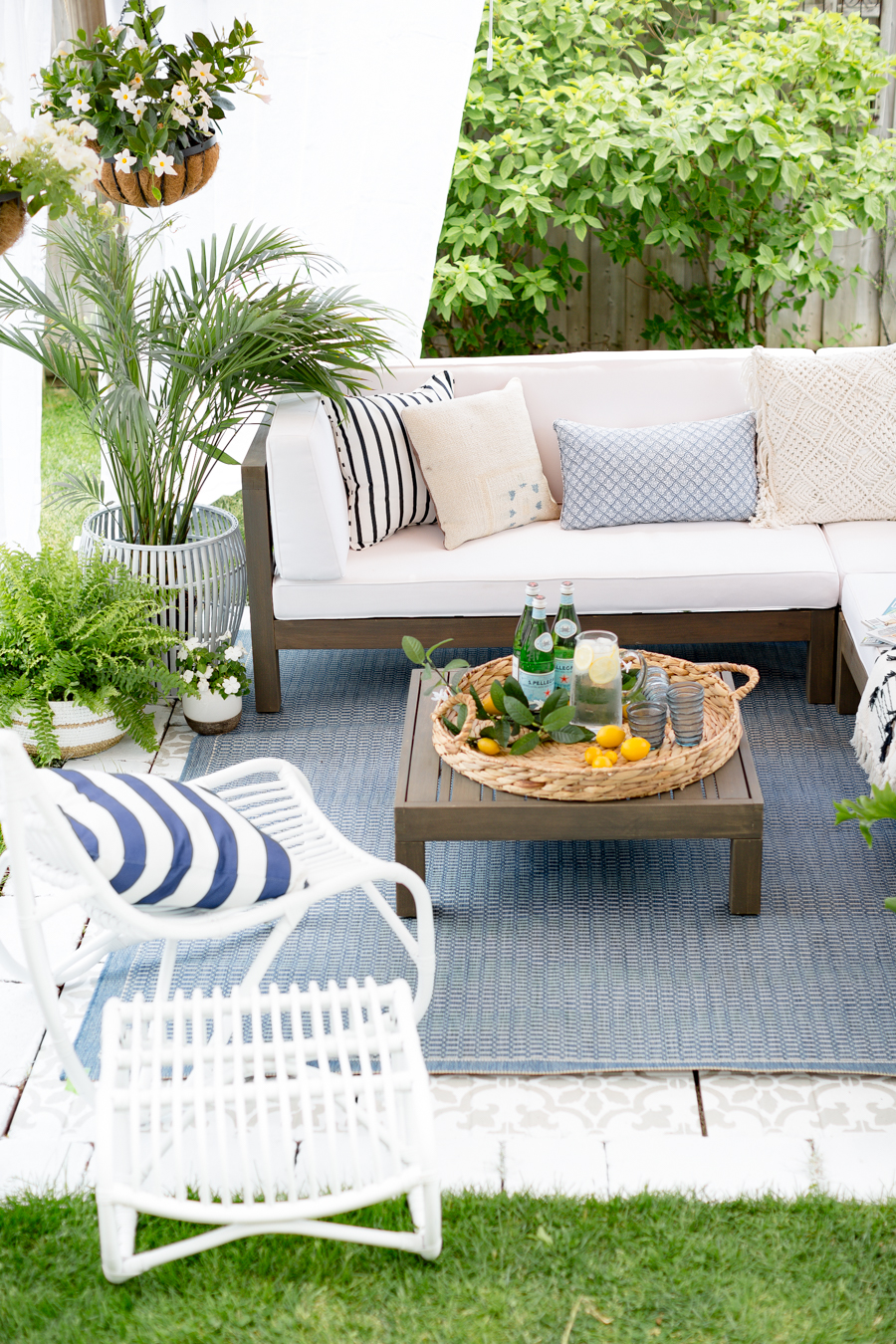 And that is that. I'm so happy with this little space.
As mentioned, before, tomorrow I'll show you the painted tiles 🙂
much love,
Lucy