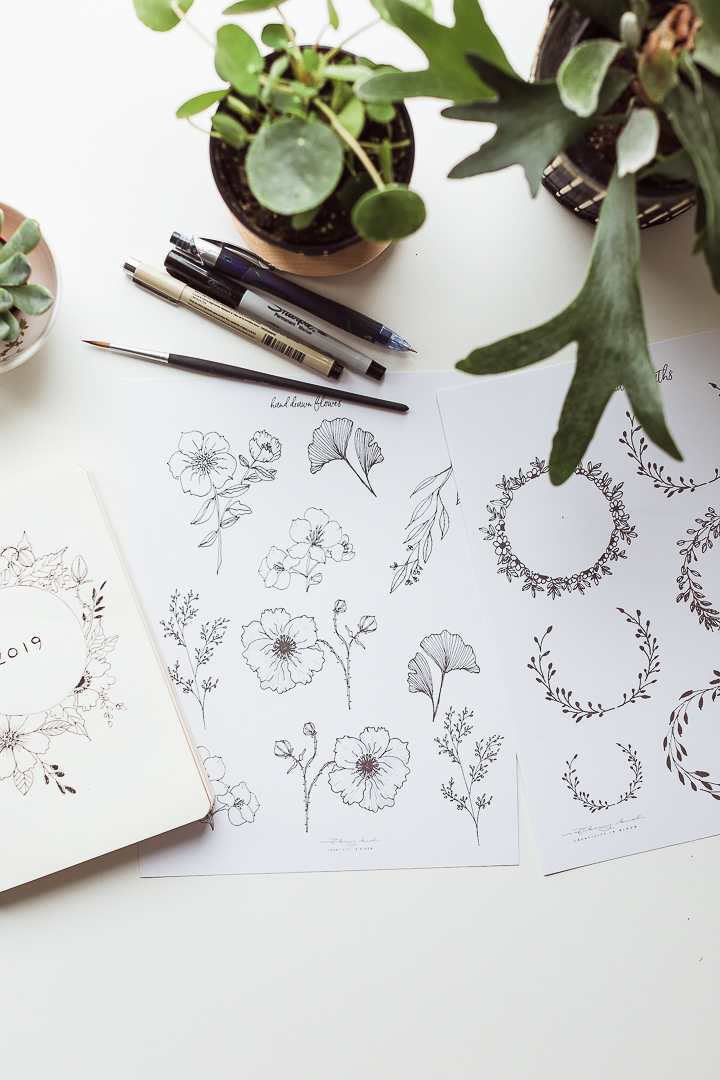 The new year is upon us and with it excitement for the future.
Some people set resolutions while others may not but there is a common feeling of wanting something fresh and new. While I'm not prone to resolutions myself, I have always been open to trying new things, especially once the new year arrives.
It began last week when I shared a new painting technique and I'm continuing the 'try new things' theme by giving a bullet journal a try. What is a bullet journal you may ask? Well, it's a notebook that can be customized to your liking and then used to plan, organize, and generally track things in your life that are important to you. It's different than a pre-made planner as you get to decide the content that best suit you.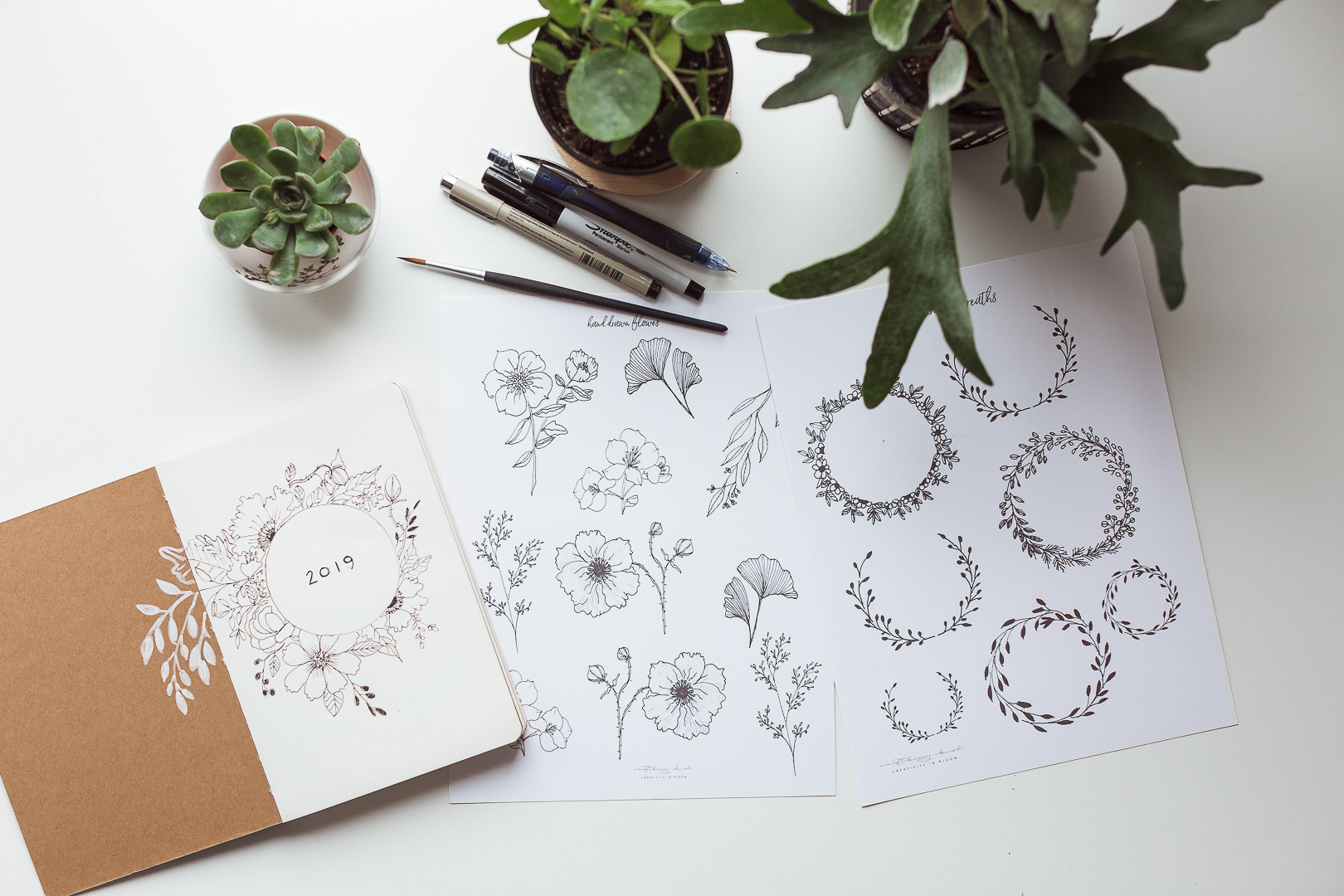 As this is my very first bullet journal, I turned to Skillshare for some tips and tricks.
If you haven't heard of Skillshare, it's a learning community for people who want to learn new skills through videos taught by skilled teachers. I have used it once before to enhance the skill of lettering and pattern and this time, I watched the lovely Jessica Owinyo and her Bullet Journaling Your Way class. It was so helpful to have everything broken down step-by-step, from materials required to tips and tricks. I still have to watch her Learn to Hand Letter! | Brush, faux, embellish! | Hand Lettering for bujo, notes, life class which I know I will love and need.
I want to share what I have so far which is a work in progress but I've enjoyed the process and am really looking forward to adding to it with each passing month.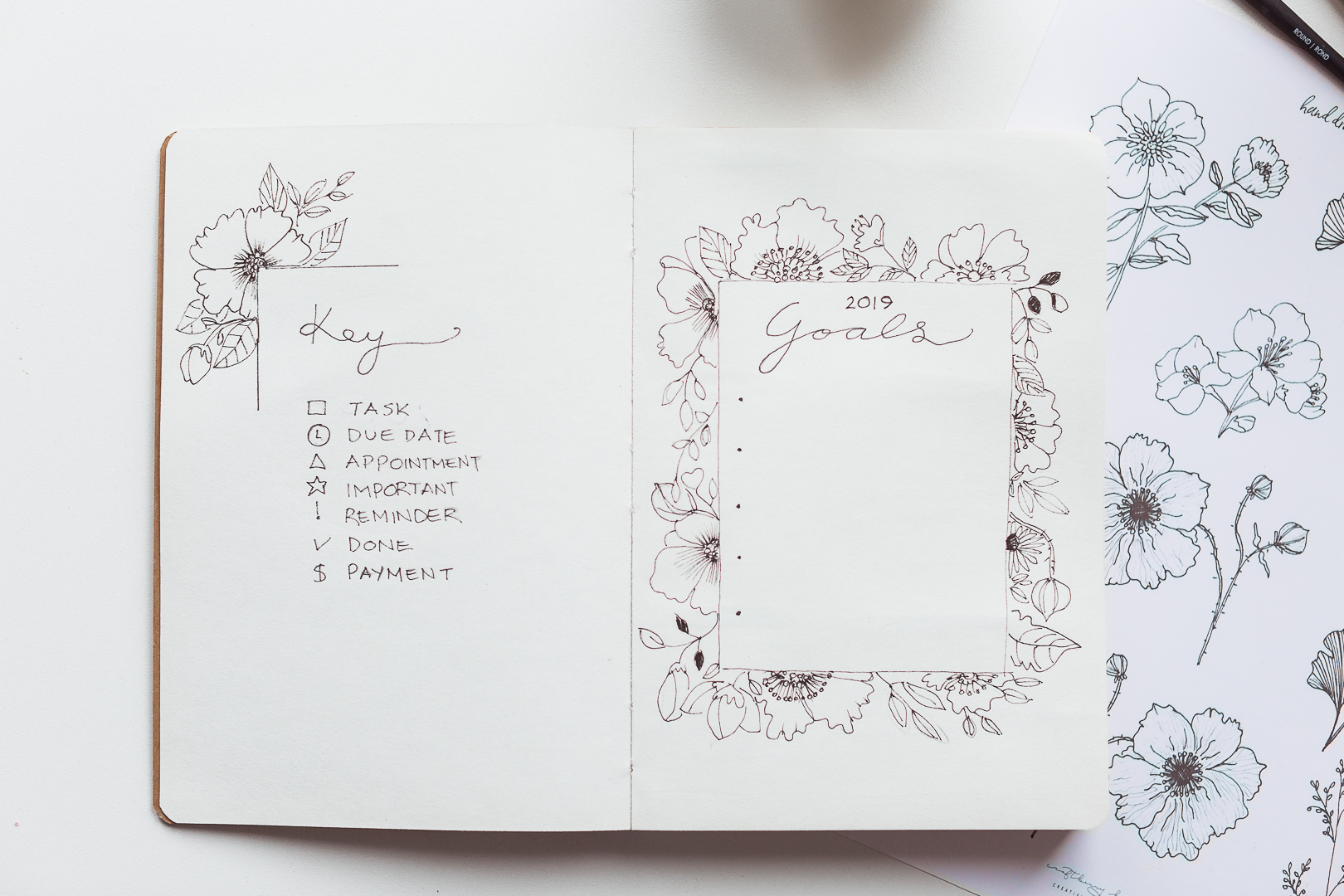 Hubby was kind enough to measure out the distances between each box so they would fit nicely inside the page as symmetry and I are not on speaking terms. I should check if there's a class on Skillshare for that…HA
I'm kinda obsessed with drawing flowers and though not perfect, I love the way they look surrounding the circle.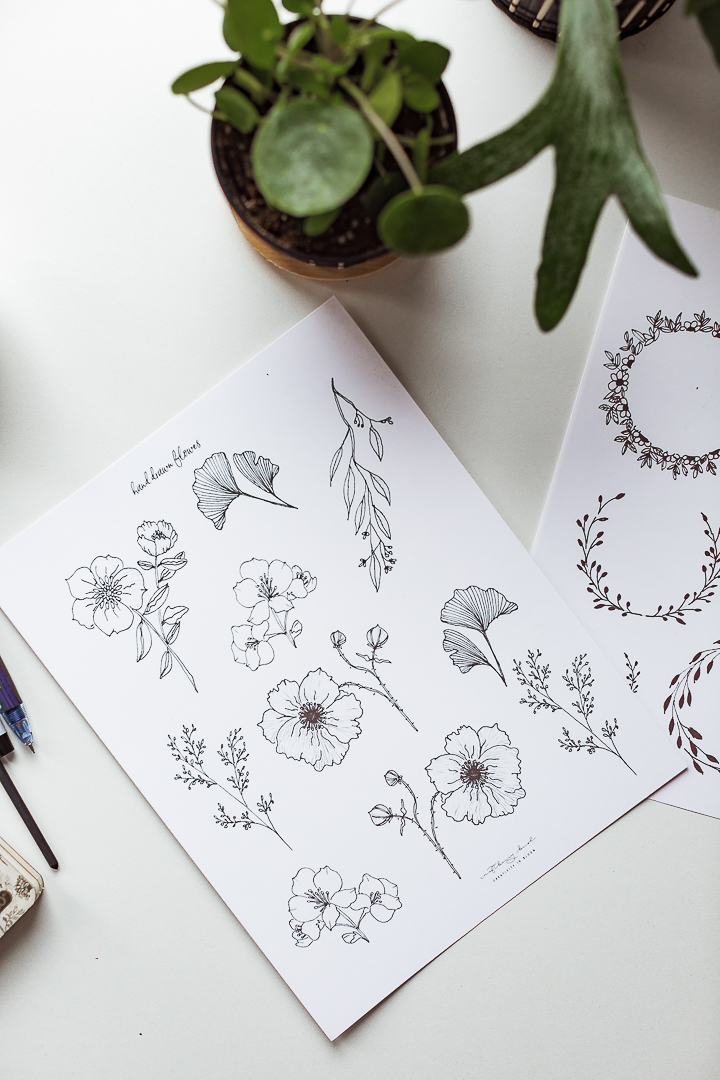 Here's a little video for you –
I practiced a little over the weekend and wanted to offer these available for you as well in case you were interested in your own bullet journal. I hand drew and printed these on sticker paper which you can just cut out and place on your own journal OR use them as a printable behind a frame if you wish. GO HERE TO DOWNLOAD.  Please remember these are for personal use only. Do not alter in any way. Should you wish to share, please share a link to this post. Thank you.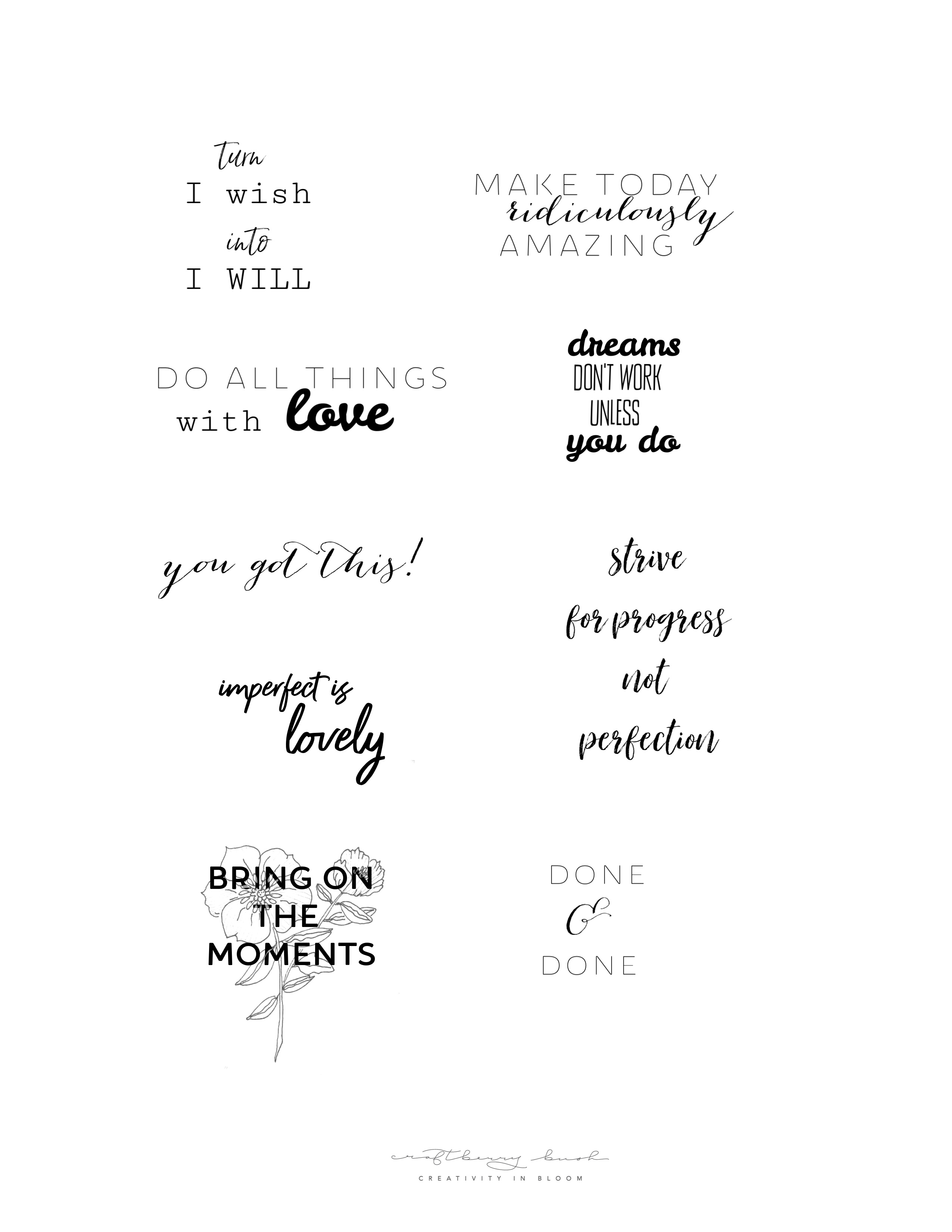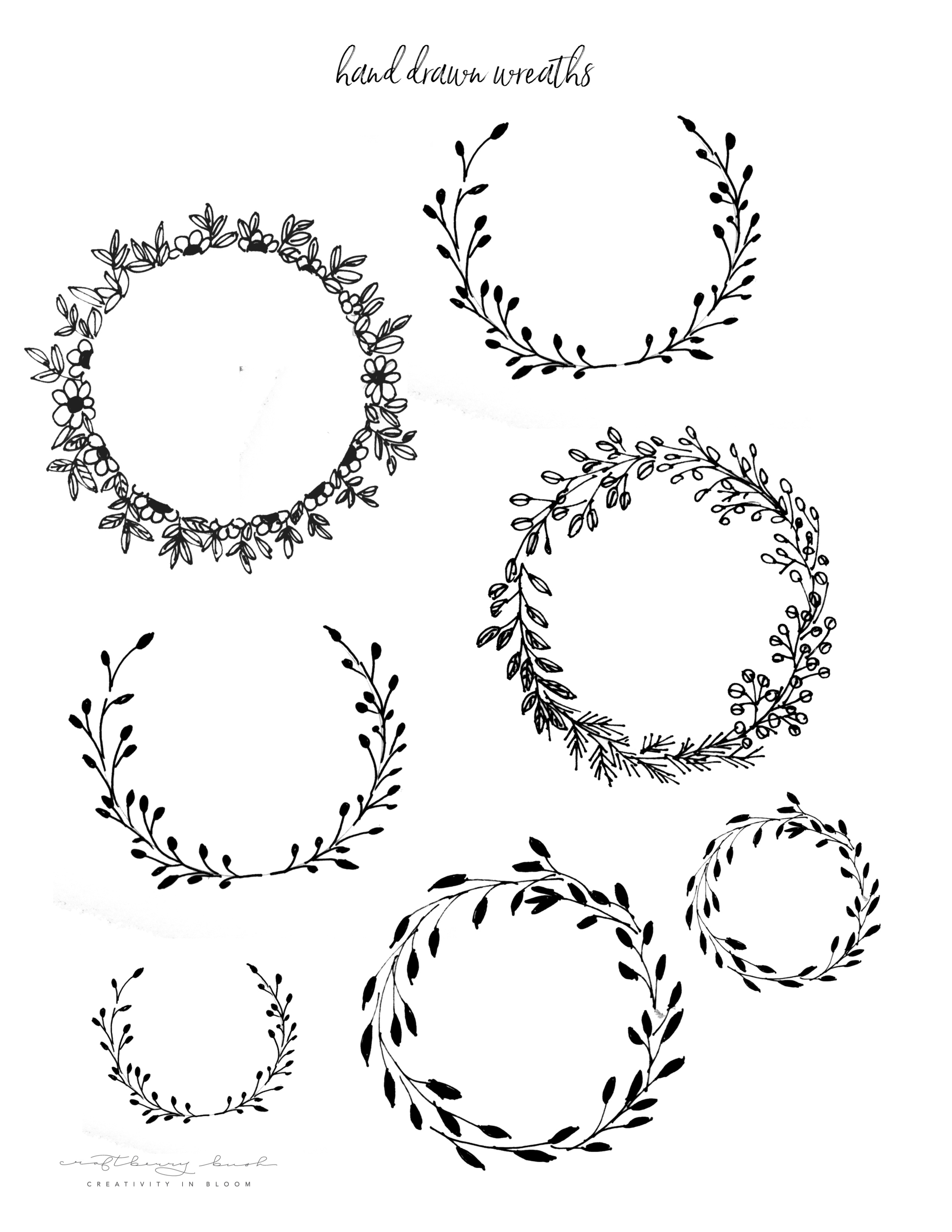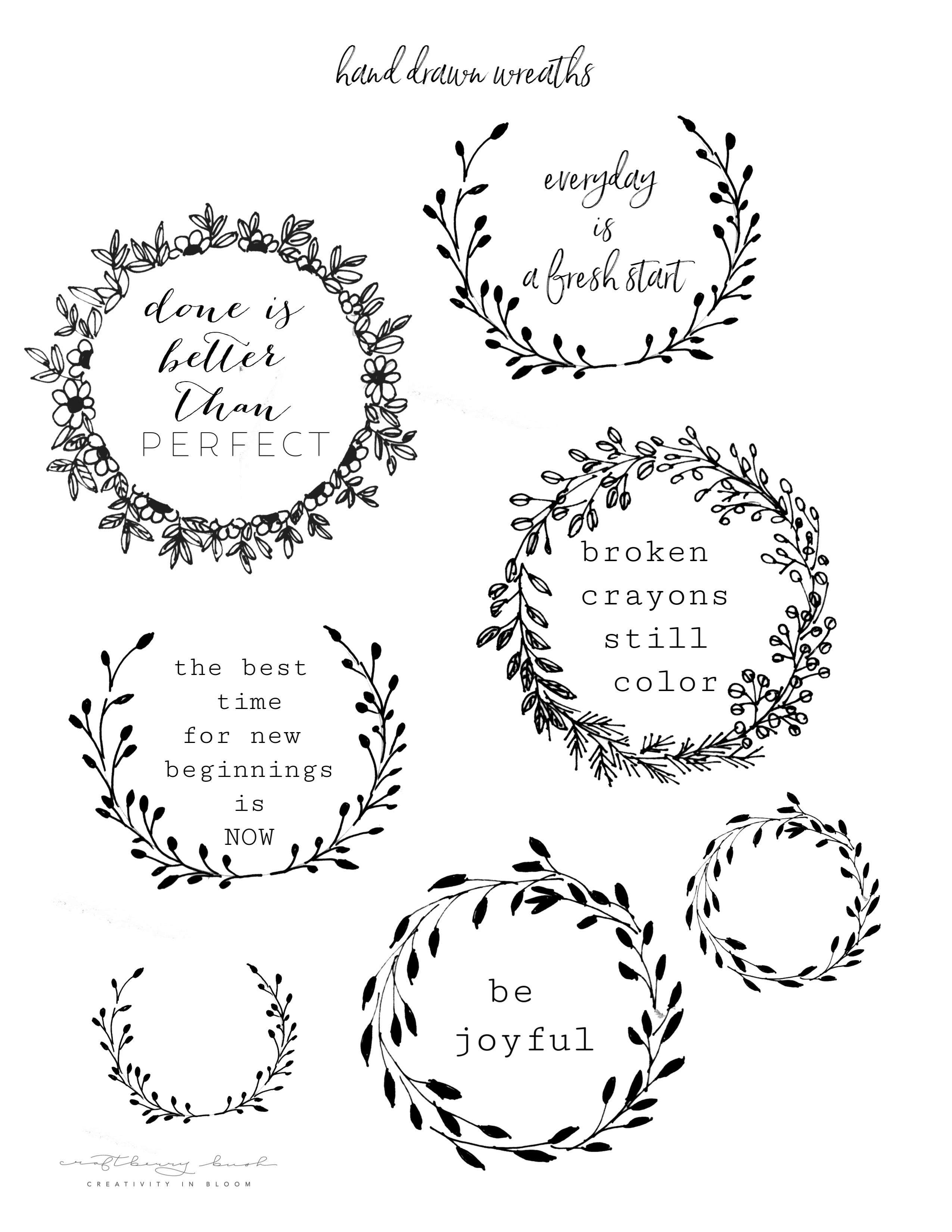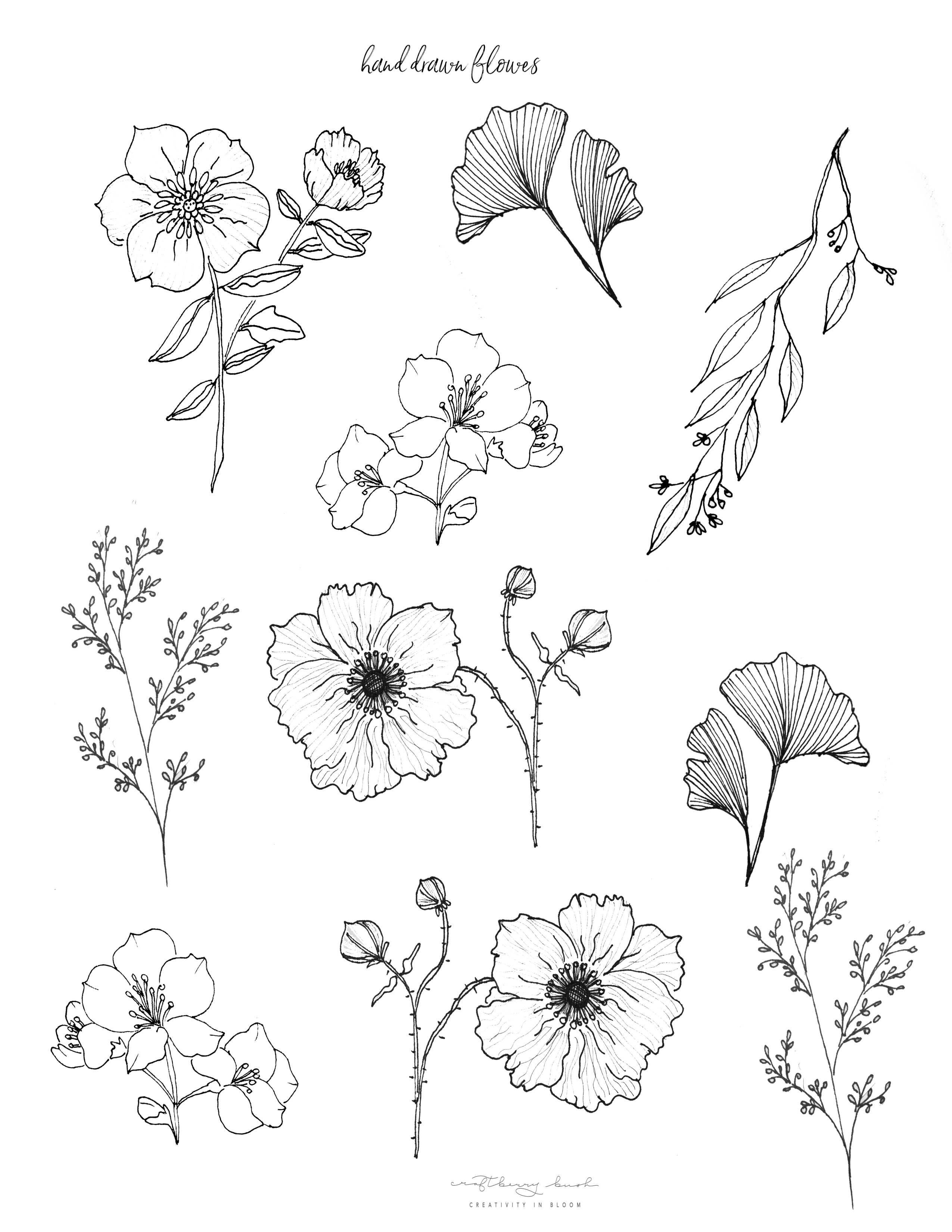 As you may already know, I love using watercolor and while browsing through Skillshare, I also found Ohn Mar Win's  Sketchbook Practice : Create Freely with Ink and Watercolor and I immediately knew I wanted to combine my love for watercolor and my bullet journaling so I watercolored some of the flowers on the sketchbook.  Next week I'll share a video on how I used my watercolor to color in some of the flowers.
UPDATE: After starting this journal, I bought a brand new book and started over because I decided that my journal would also become somewhat an art journal and the first book I had bought, the pages were not suitable for watercolor. So here is a peek at my new one…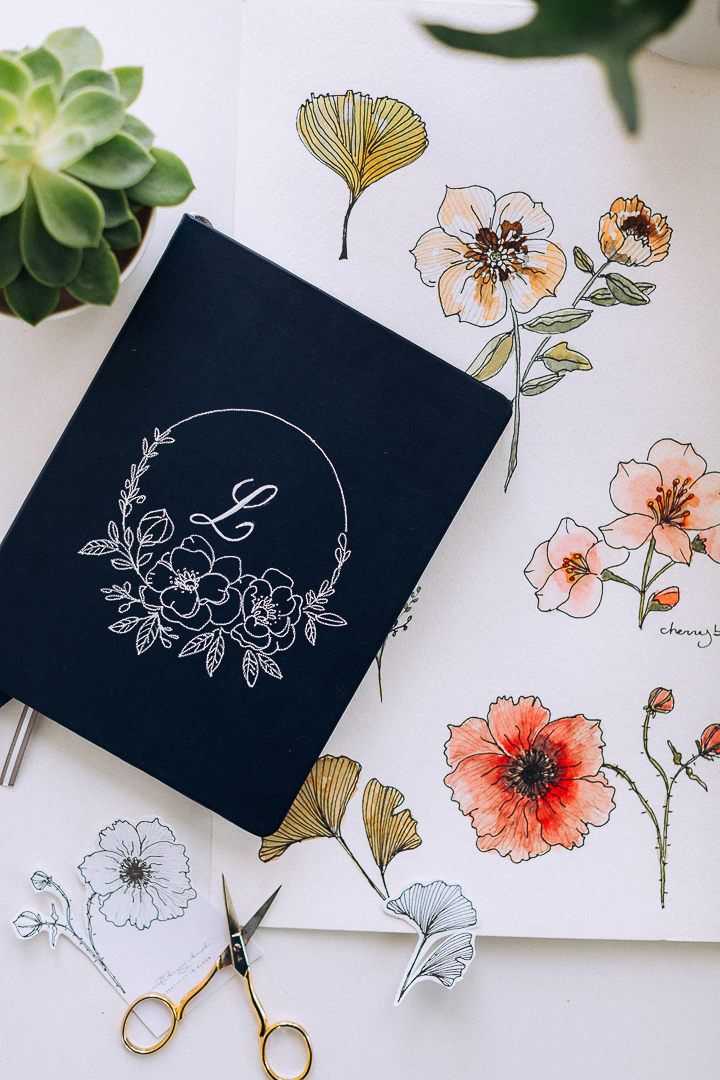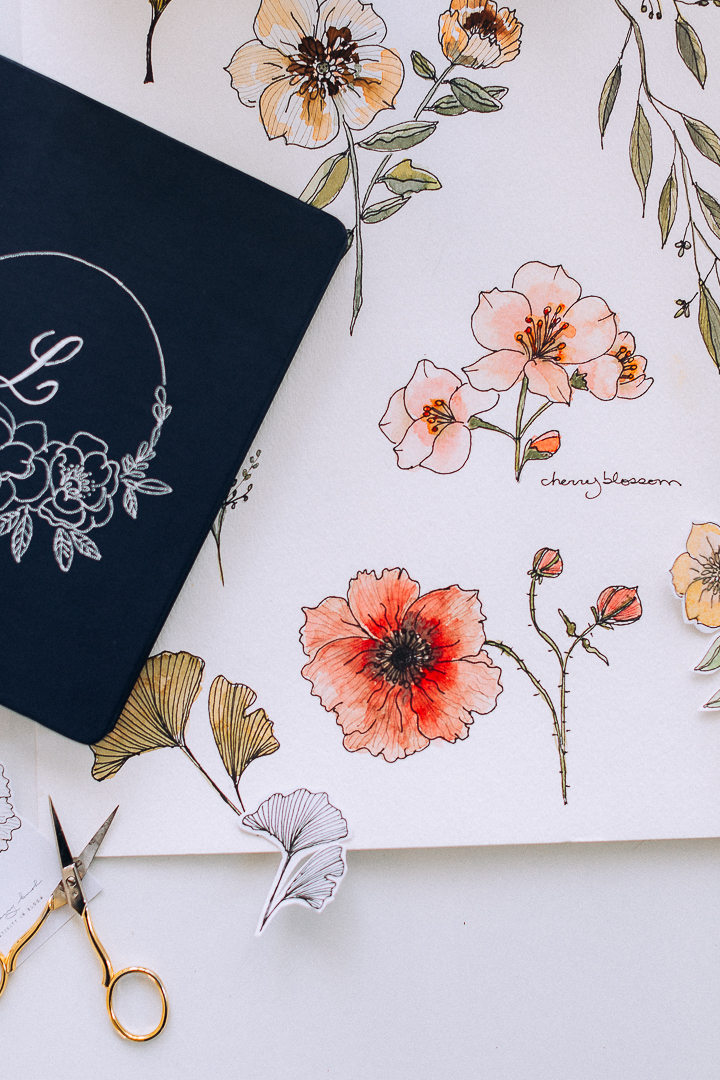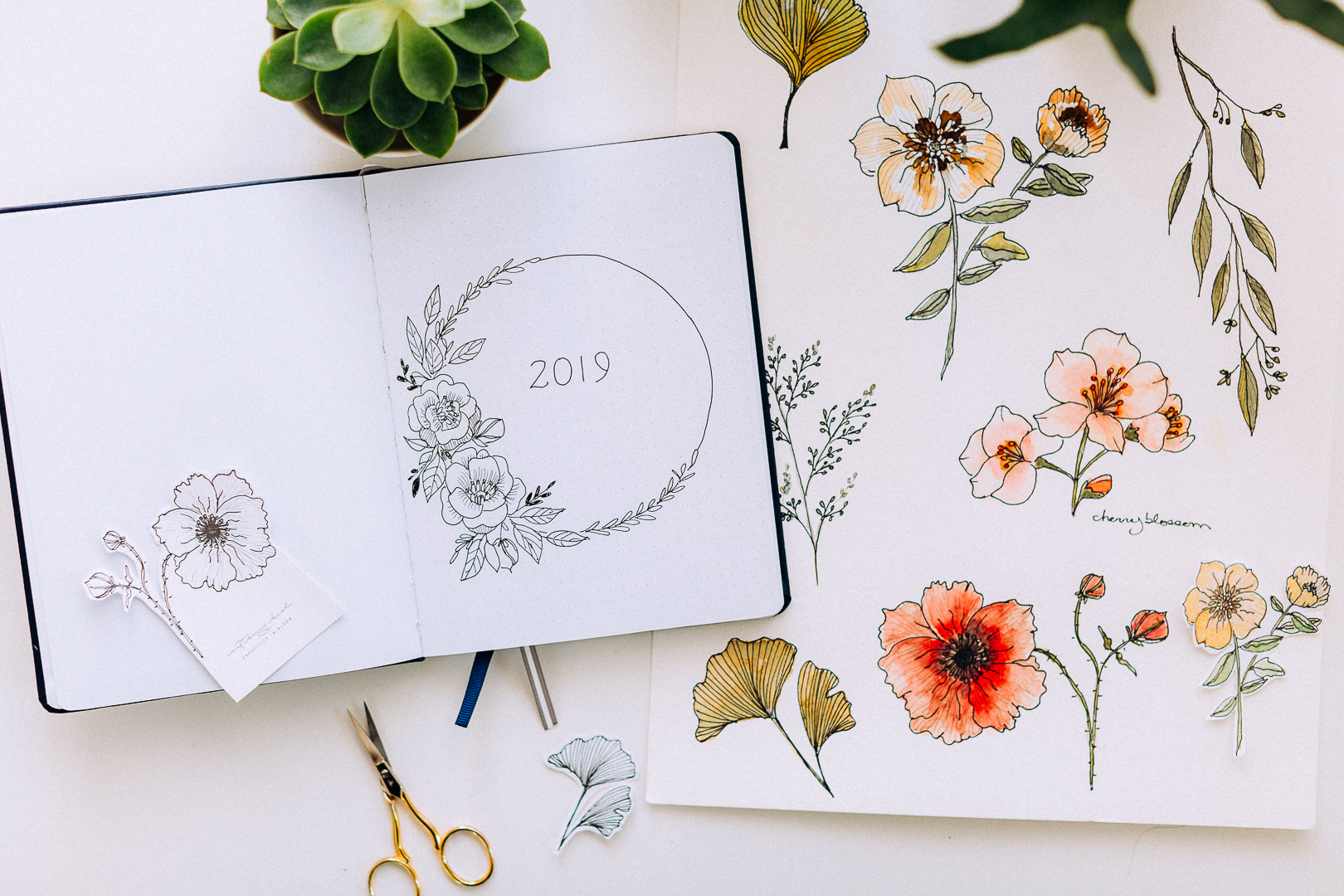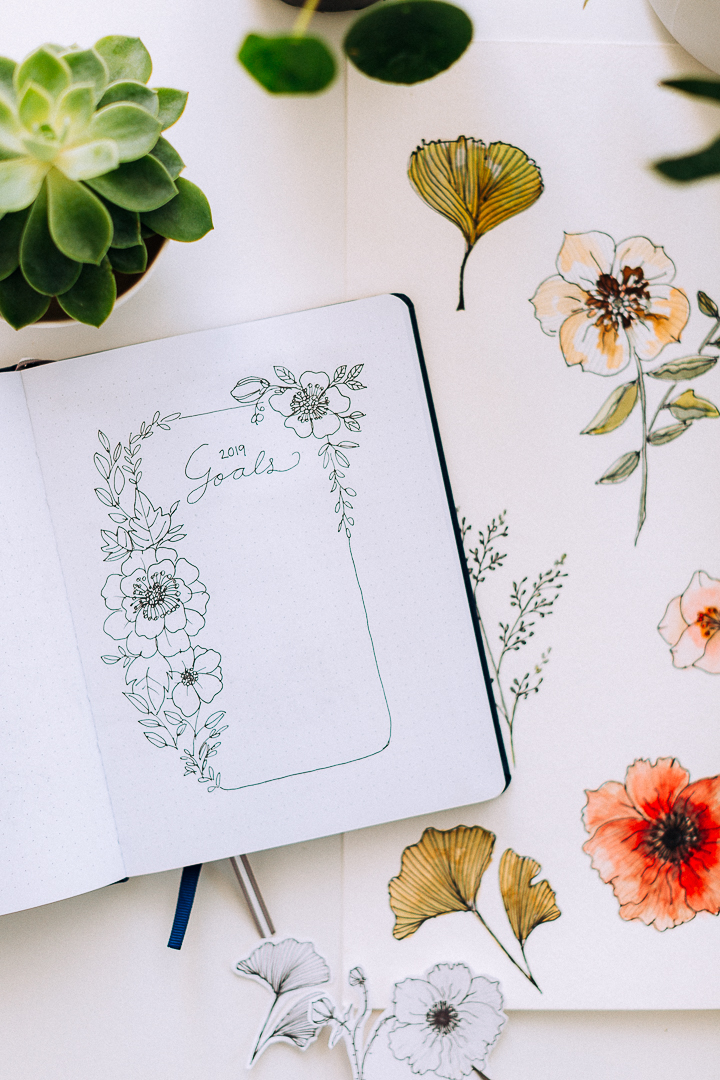 I think what I love about this type of journaling the most is that you can make it however you want to make it.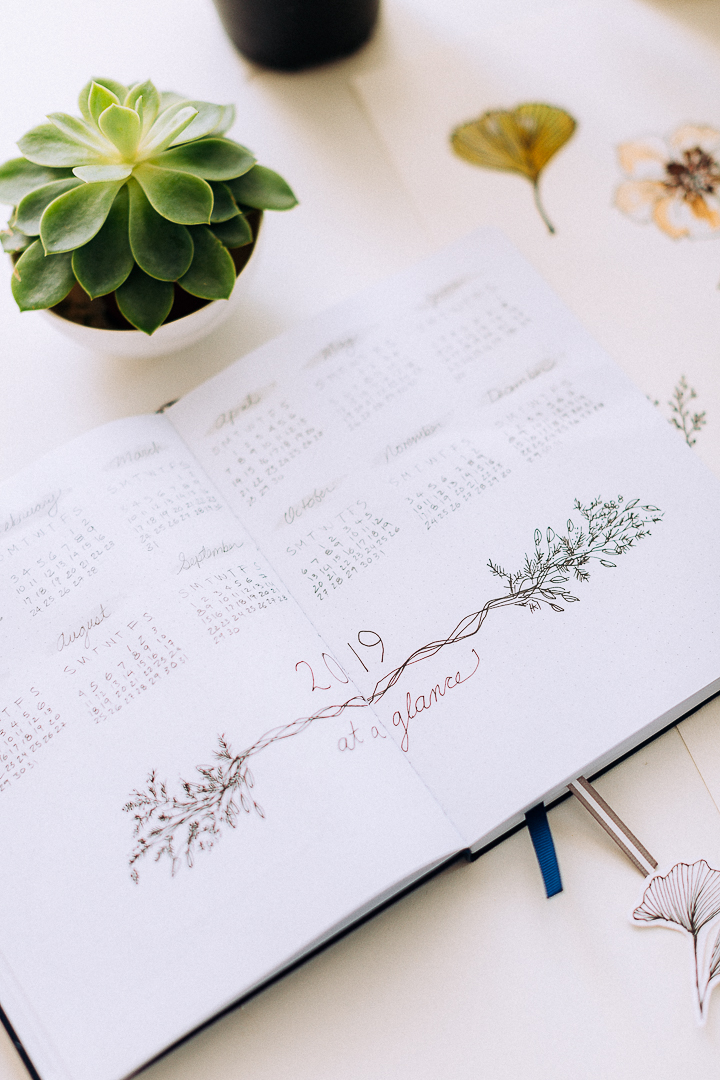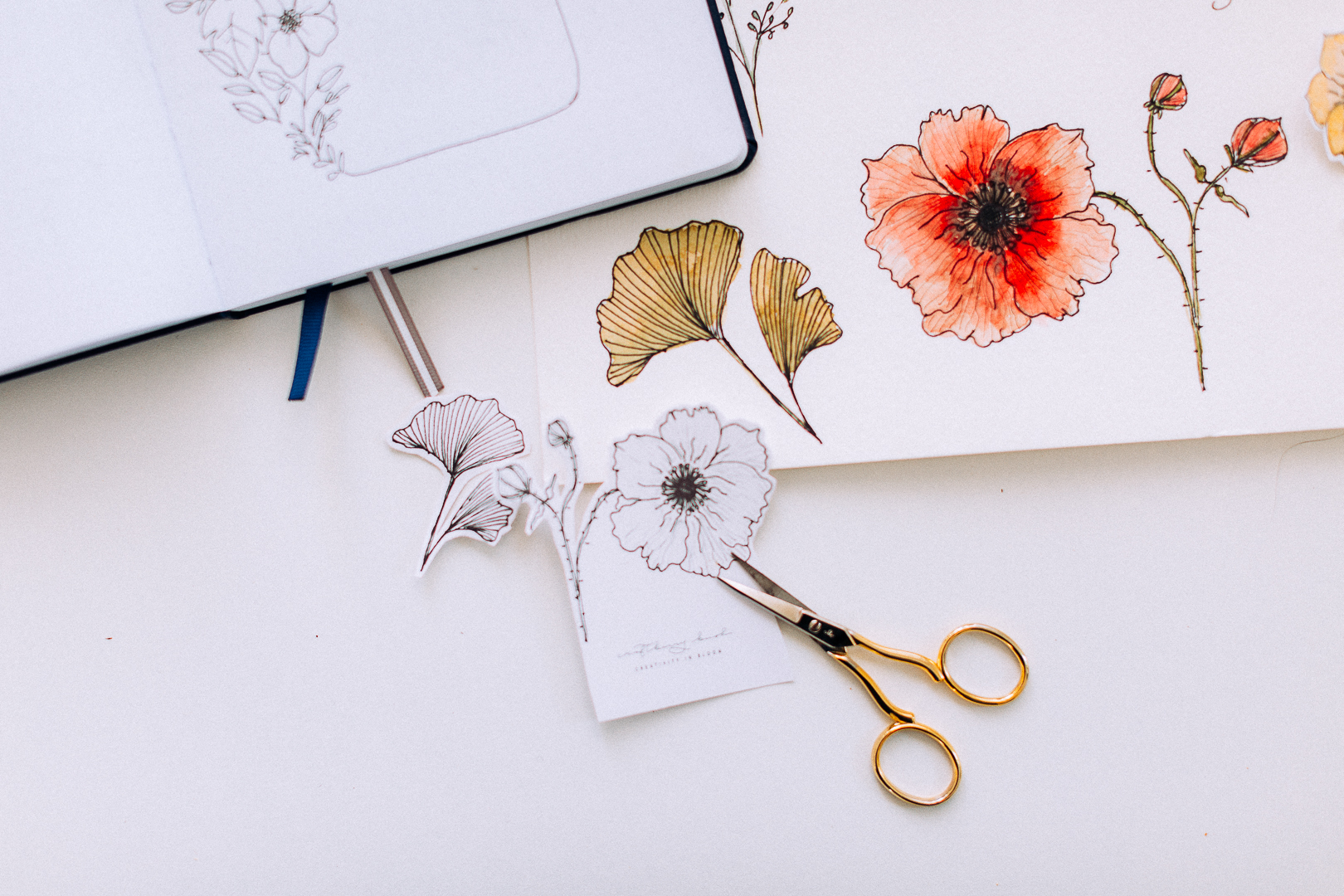 Here is a closer look at one of the stickers which I use as a bookmark.
I must say, I'm enjoying this new found love of journaling which is why I'm so happy to share that my friends from Skillshare are offering all Craftberry Bush readers two months of PREMIUM classes at Skillshare. That's full access to any class you want and as many as you want for 60 days.
Do it for you. Do it for a little 'me' time and enjoy.
Thank you so much for stopping by today and don't forget to GO HERE to print your own hand-drawn flowers, wreaths, and quotes. I hope you like them.
much love,
Lucy
Here are more organization printables you might enjoy.
Organizing & Storing Home Decor by Love Grows Wild | Whole House Cleaning Checklist by Nina Hendrick Design Co. | 5 Habits for an Organized Home
by A Burst of Beautiful | Free Printable Pantry Labels by Anderson & Grant
Kitchen Cupboard Clean-Out Checklist by Boxwood Avenue | Decluttering Checklist by Julie Blanner | 5 Whole Food Pantry Labels for Food Storage by Zevy Joy | Organization Ideas by French Country Cottage
Hand Drawn Flower & Wreaths Journal Stickers by Craftberry Bush | Free Printable To-Do List by Summer Adams | Glass Labels by My Sweet Savannah