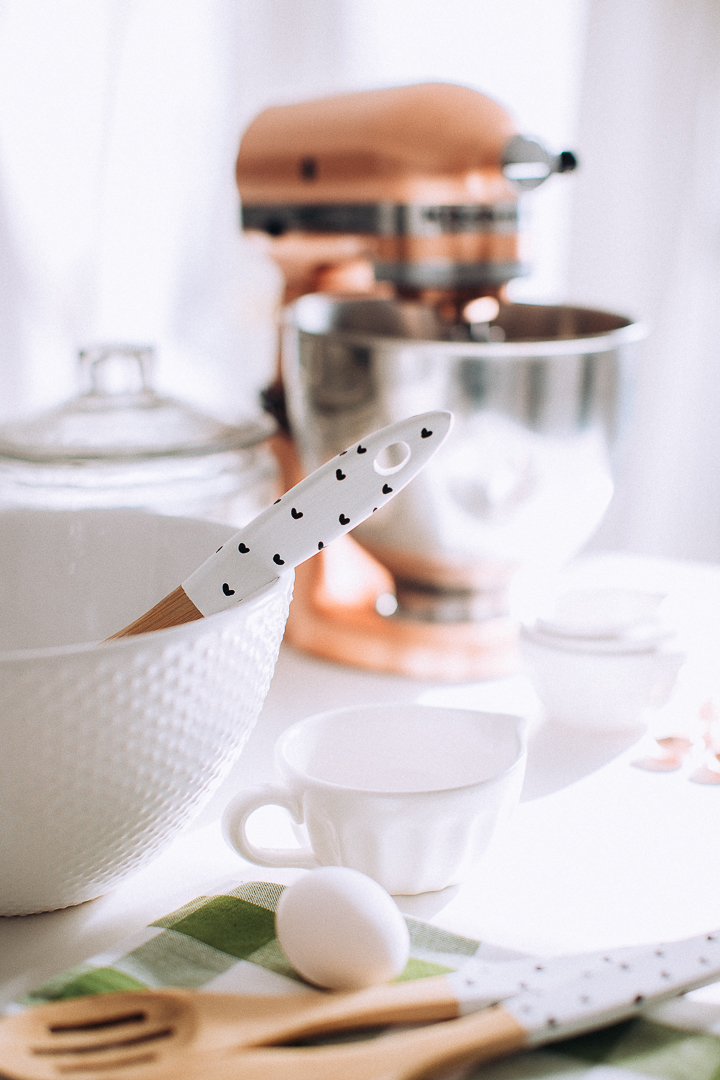 Happy new week friends. I hope you had a beautiful weekend. It's been so cold and windy but the sun has been shining and that just makes up for it.  I have another super easy 5 minute Dollar Store craft for you today. This time, I made these adorable hand painted wooden spoons. I think their dainty little hearts makes them so cute.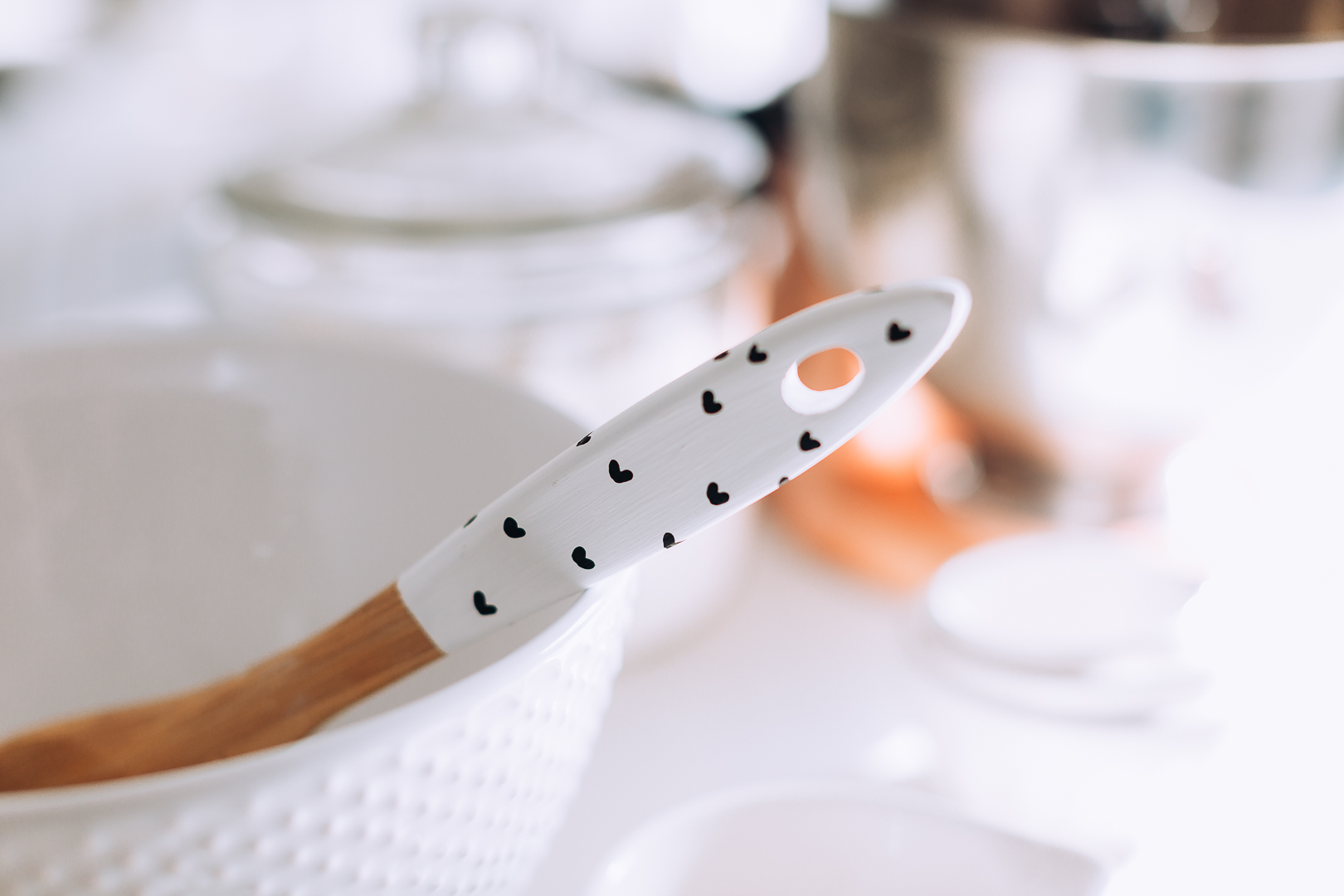 I was thinking along the lines of giving this as a cute Valentine's day gift.  They would be so cute packed up in a little gift box along with some other kitchen goodies.
I don't think this craft needs much explanation but I wanted to show you how easy it is to paint the little hearts so please watch this short video.
I used regular acrylic paint and coated them with food safe shellac. – Tung Oil    You can also use Dishwasher safe Mod Podge but even though  it's dishwasher safe and non-toxi, I would recommend only painting the handles of the spoons where food will not come into contact with food.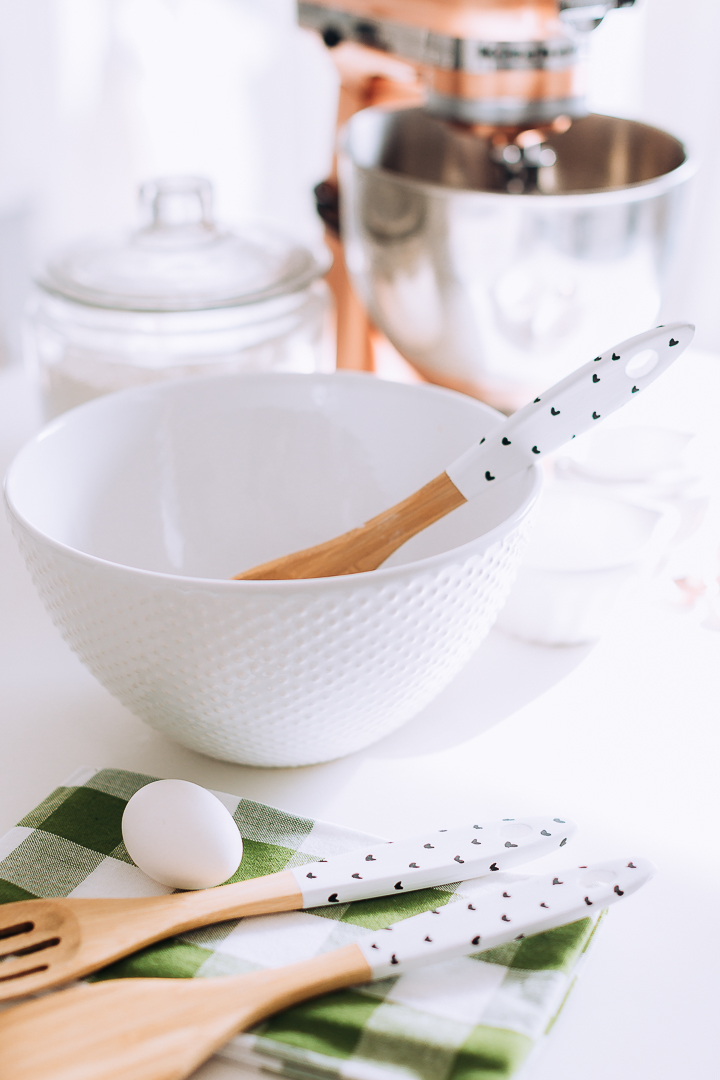 These are safe to wash by hand and unfortunately, I don't know if they would be dishwasher safe because even though we have a dishwasher, we've never connected it. Ha. And we've never used one . Do wooden spoons even get washed in a dishwasher?
Thank you so much for stopping by today. I hope you have a beautiful day. I'll be back tomorrow with a fun post and a little gift . See you then.
much love,
Lucy