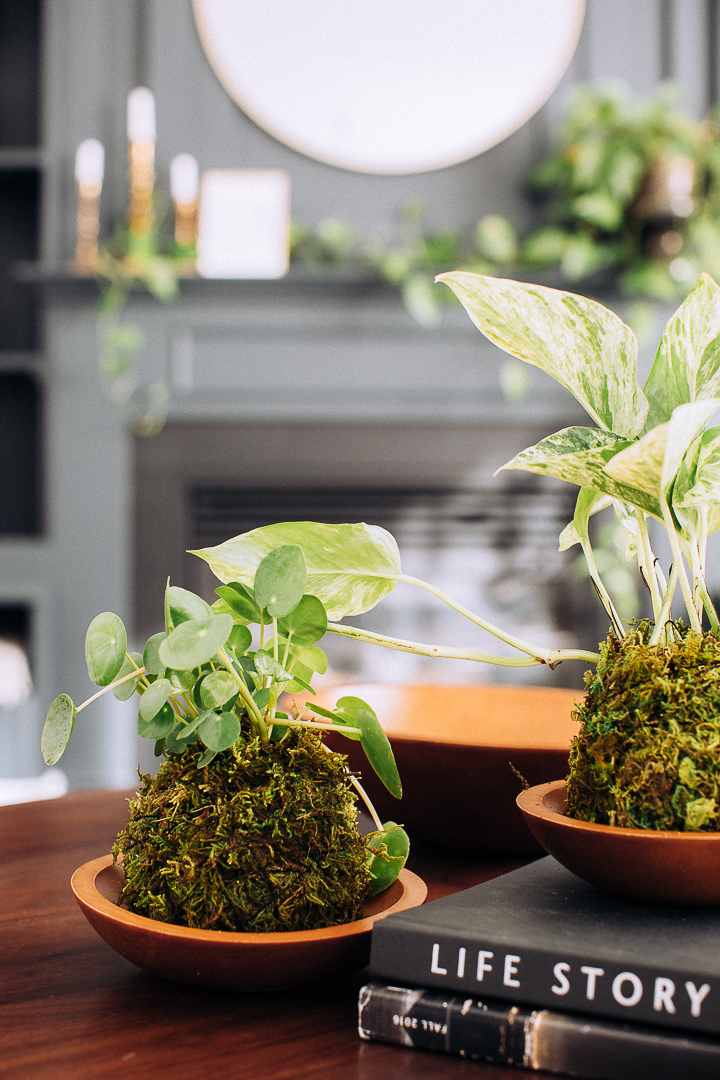 Hello friends I hope you had a nice weekend. It's really feeling like winter around these parts with a lot of snow and crazy cold temperatures. It's usually around this time of year that I start craving for
plants and fresh flowers. So the other day I went to our local nursery and picked up a couple of little plants and today I want to show how easy it is how to make a moss ball planter or Kokedama. I first learned of these HERE, and later on, my friend Kim  made some as well.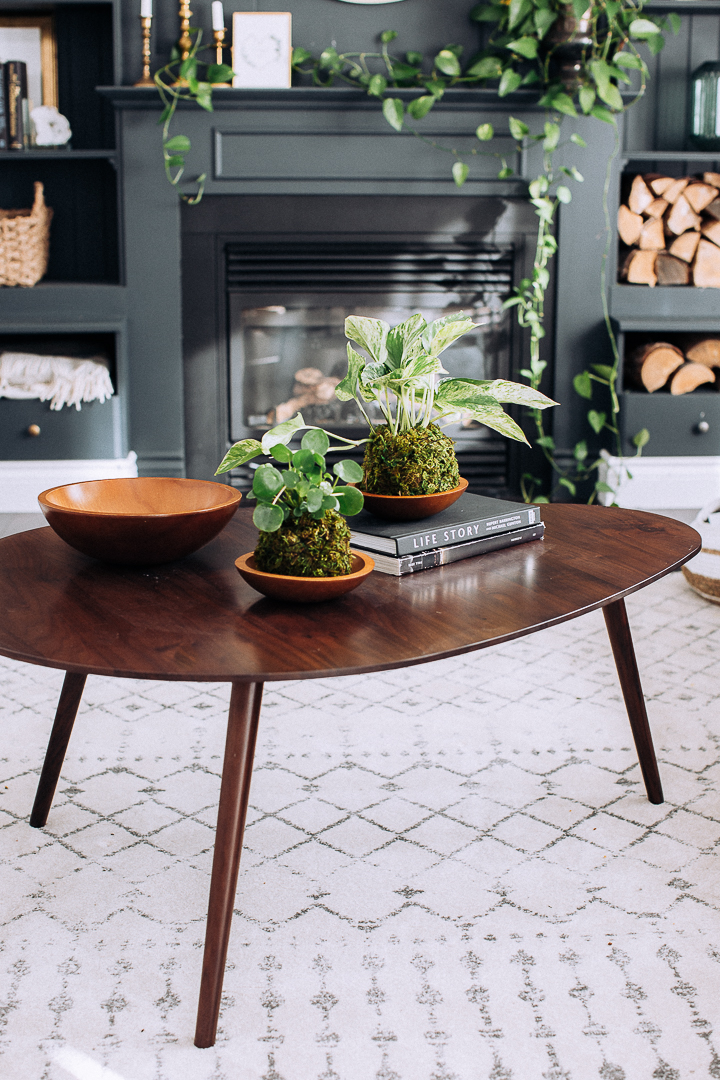 The ones Kim and Laura made are hanging Kokedamas, which look sooo beautiful, but I know myself. I knew that for me, it would be too much of a hustle to climb up to unhang them,water them and hang them back up and I eventually would let them die. I know, I know, it sounds a bit harsh but I think it's important to be self aware of yourself in any aspect of your life. It's important to know what you're willing to commit time and effort to and what you're not. For example, many people can't commit to  white furniture because it does take more time and effort to keep clean; I'm willing to make that effort.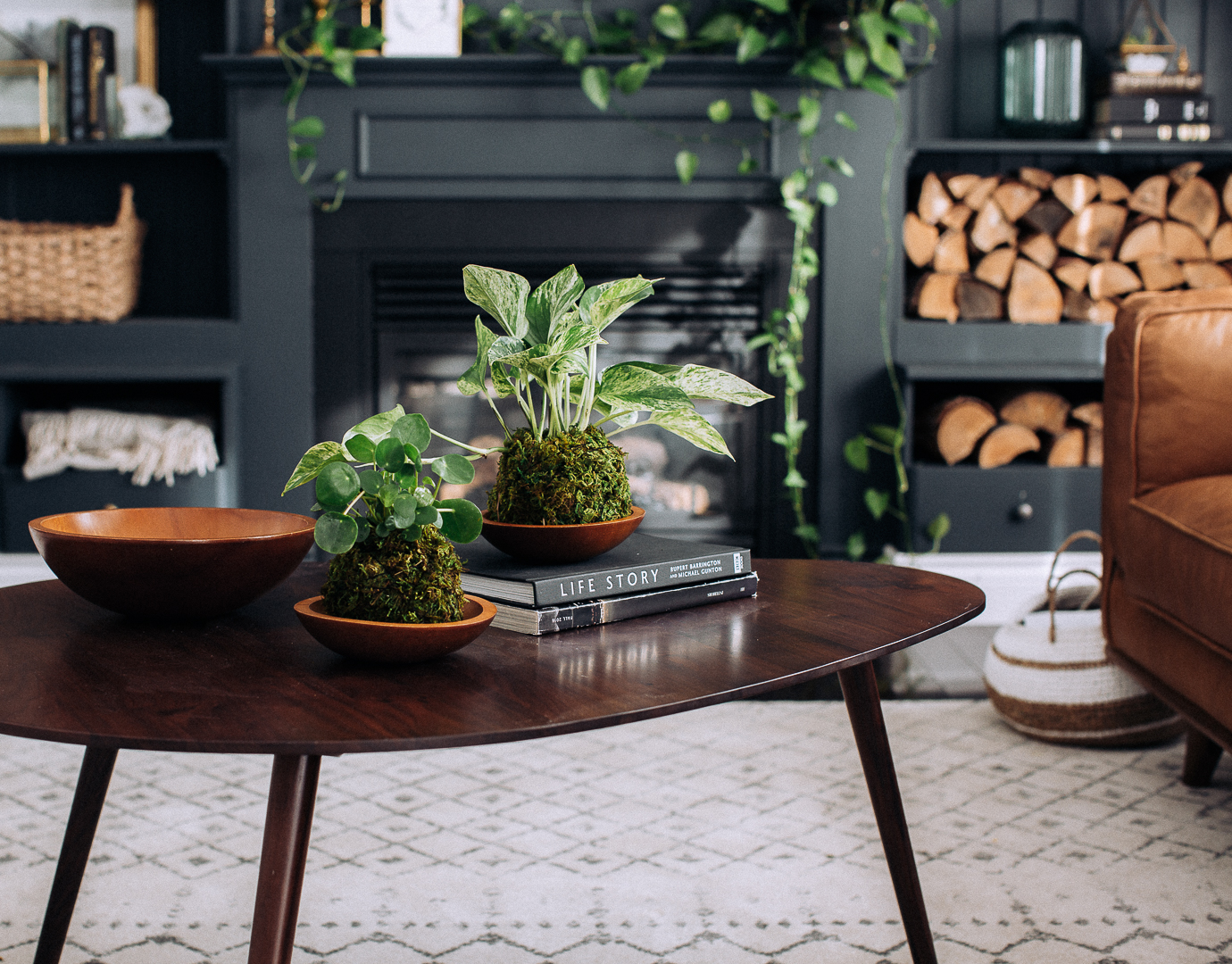 But anyway, I decided to just place these cuties on these wooden bowls I found at the thrift store and I think they look sooo cute.  I purchased plants that I know are easy to take care of and because these are surrounded by moss, you only have to water them every two to three weeks by placing  them in a bowl full of water for about 15 minutes and then letting them drain.
I recorded a little video showing the process so you can see how easy they were to make.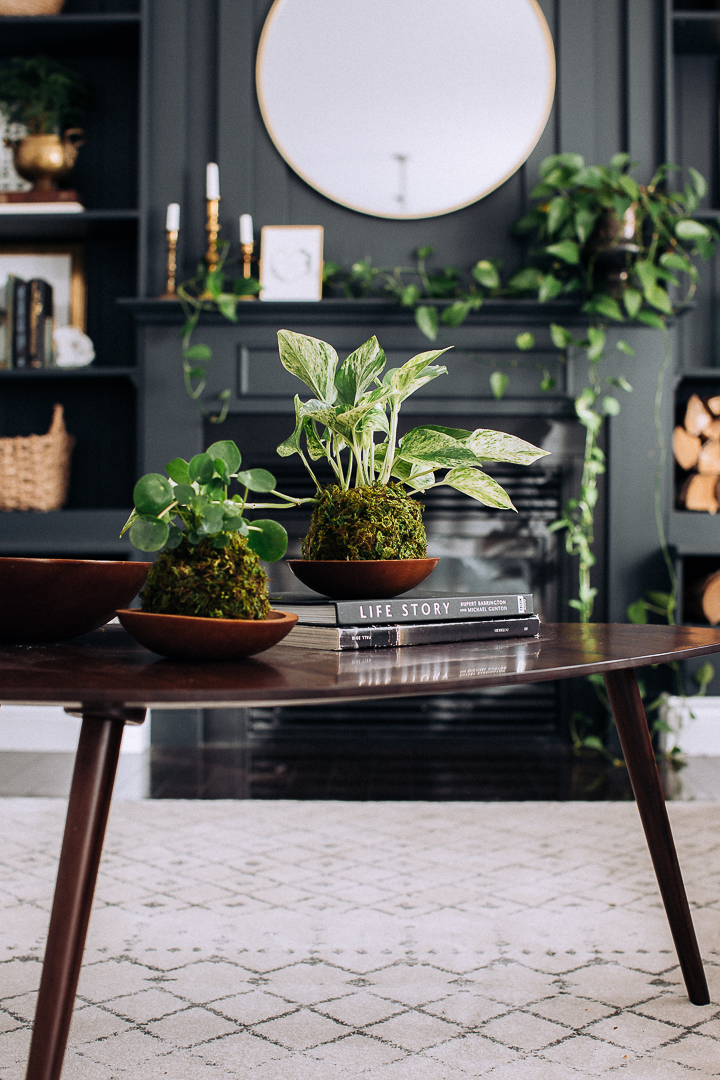 They might look  complicated to make but I was so surprised to see how easy they came together. If you're finding it difficult, my friend Kim, used cheesecloth to hold the dirt together, which I
think is genius. As you can see from my video, my soil was holding pretty easily but that's a great hack, should you run into problems.  I also didn't use Bonsai soil, I used cacti soil which also holds moisture and so far the plants are doing very well.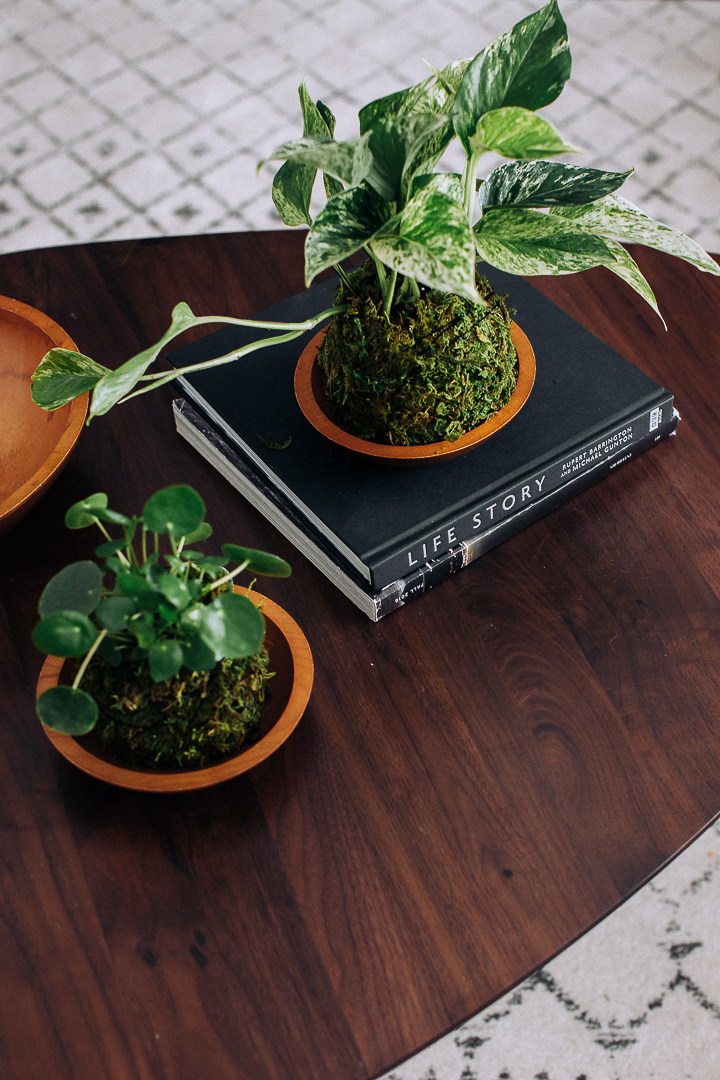 I love, love how they look. I could make hundreds of these. Well, not that many but they're just so cute I'm a little obsessed with this method.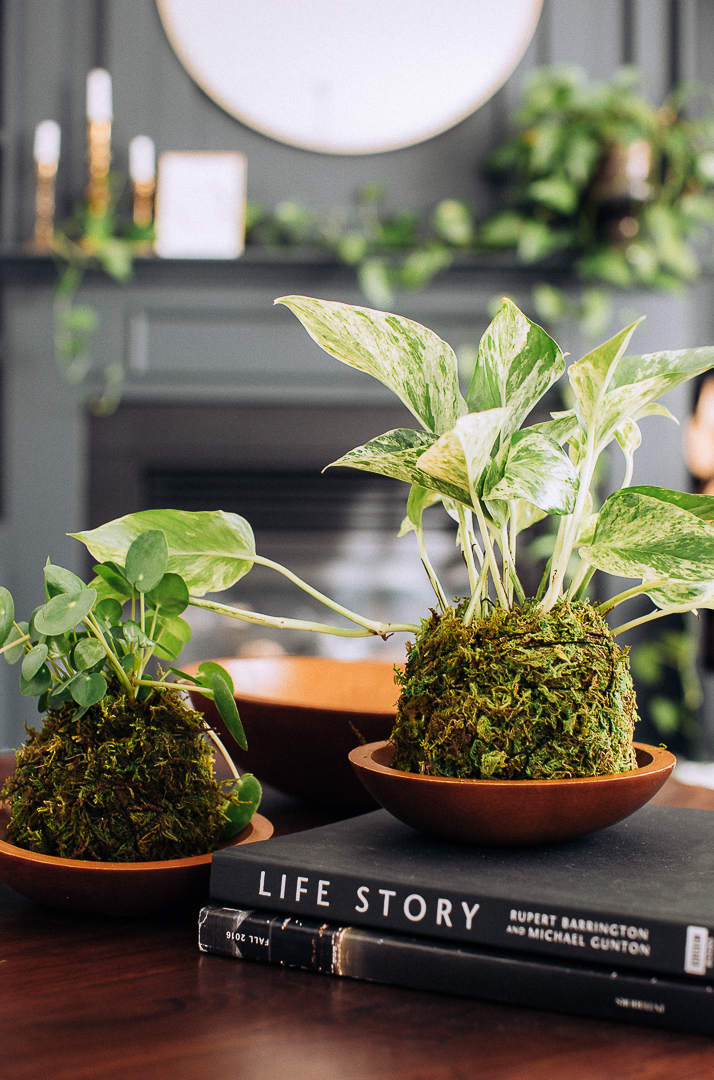 Well. that's it for now. I hope you're keeping warm. Have a beautiful day.
much love,