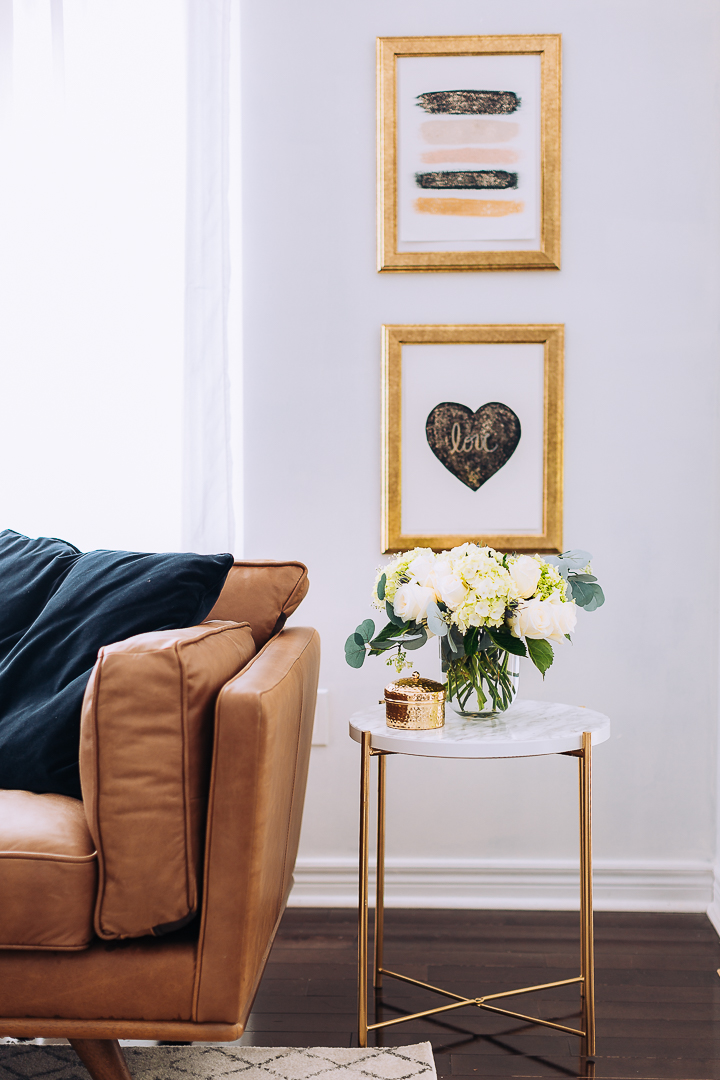 Hello friends I hope you're doing well. We had another snow day today and school was cancelled again. I don't mind it at all as I love having the kids home and I get to
stay in my comfy clothes all day. I also had a chance to photograph this super easy wall art that I painted last week.
I wanted to try out the brand new Galaxy Glitter by DecoArt and what better way to do it than with a little easy wall art DIY.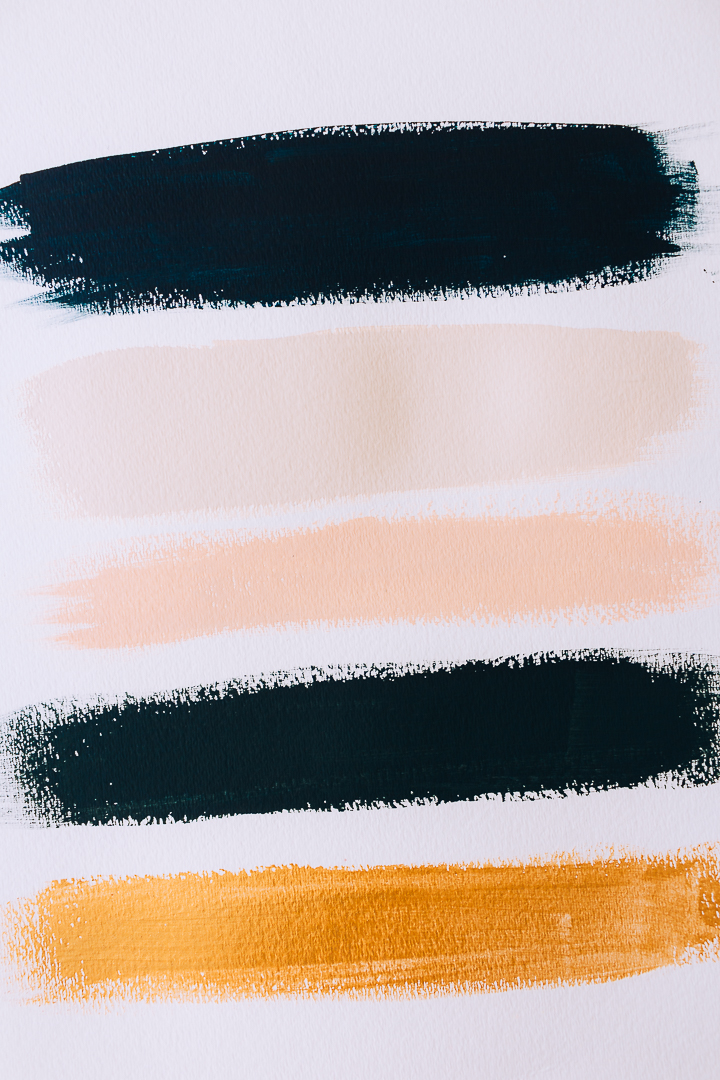 Nowadays, I'm craving easy and non-complicated. So I simply painted several brush strokes with regular acrylic paint and allowed them to dry.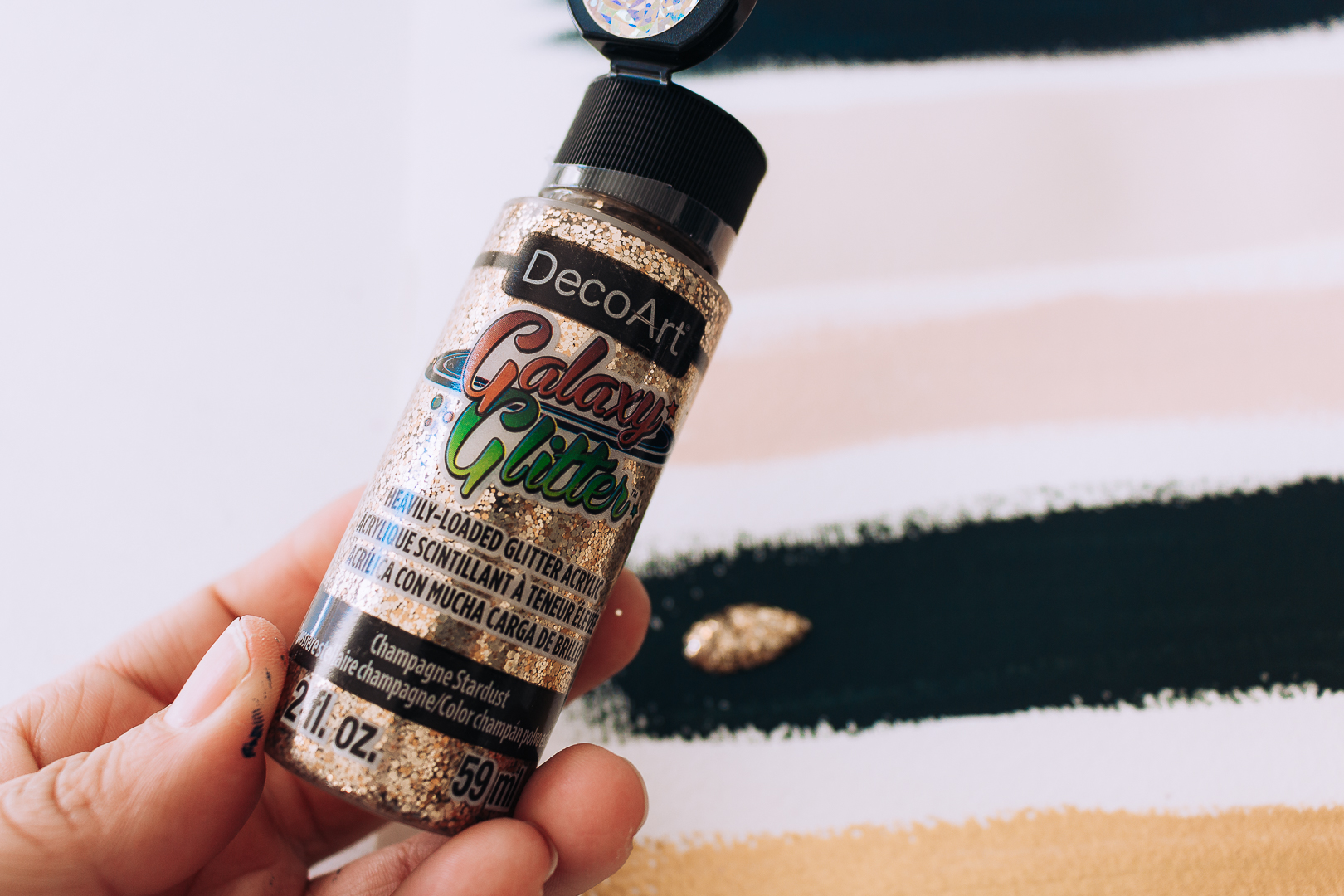 I then used the new Champagne Stardust Galaxy Glitter paint to paint on top of the stripes. This paint was just revealed to the market a couple of weeks ago during Creativation. You can see more new products HERE.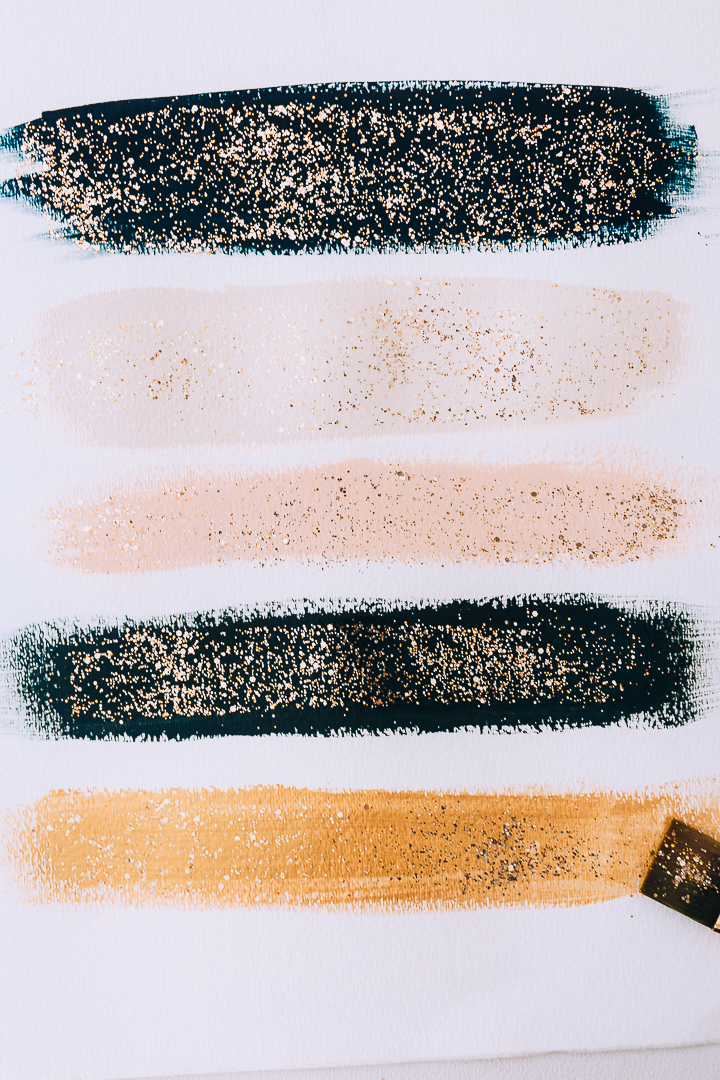 You can obviously use it on its own, but look how pretty it looks over paint. Specially over the darker paint.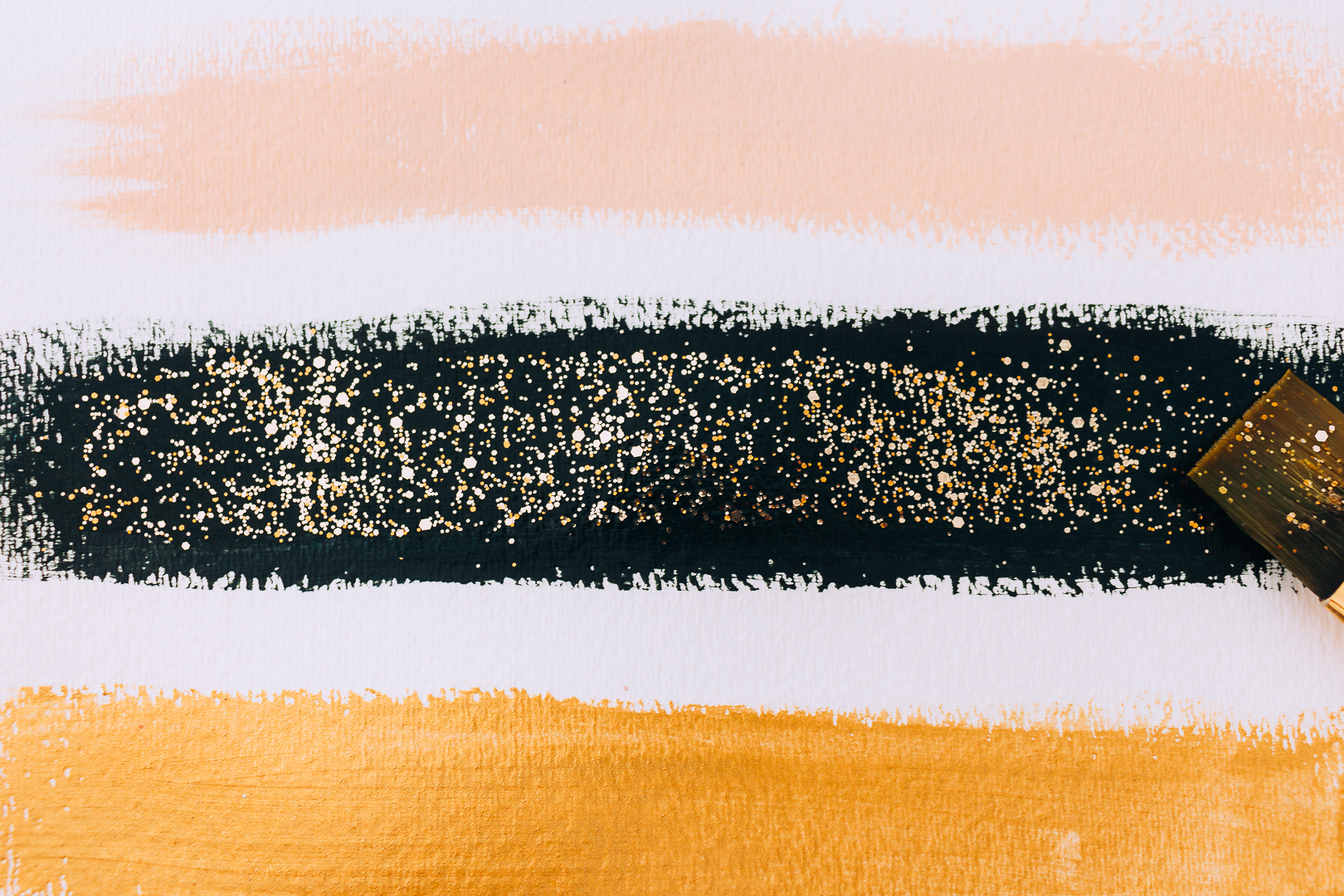 I love how much glitter this paint has and that it has the various sizes of glitter for more texture.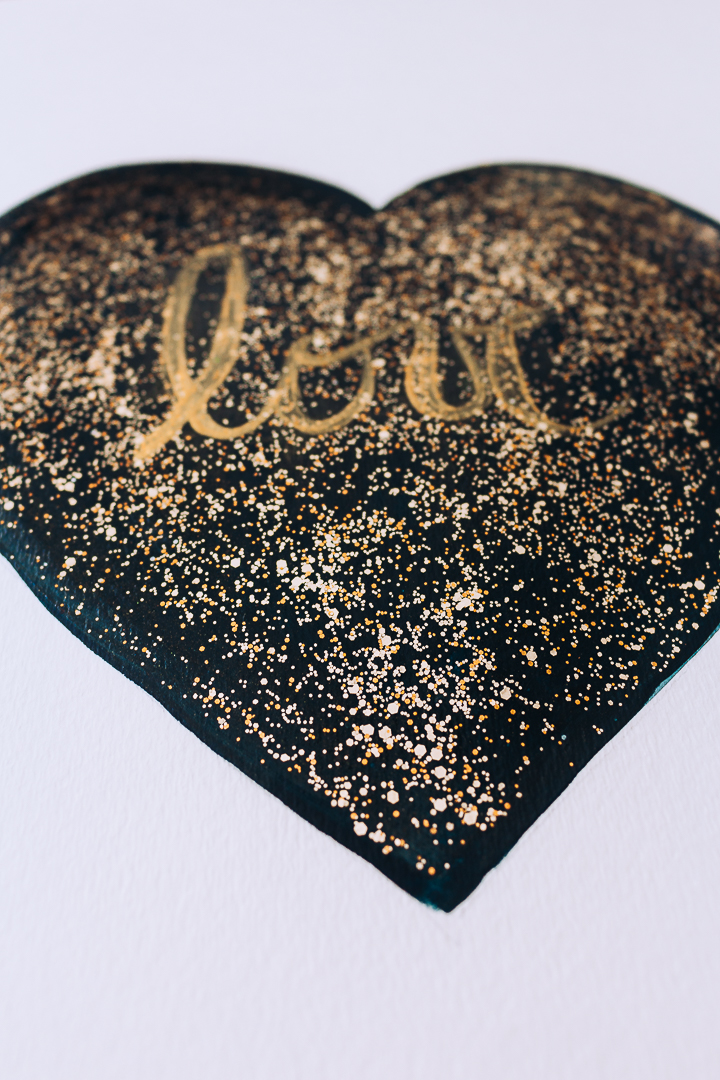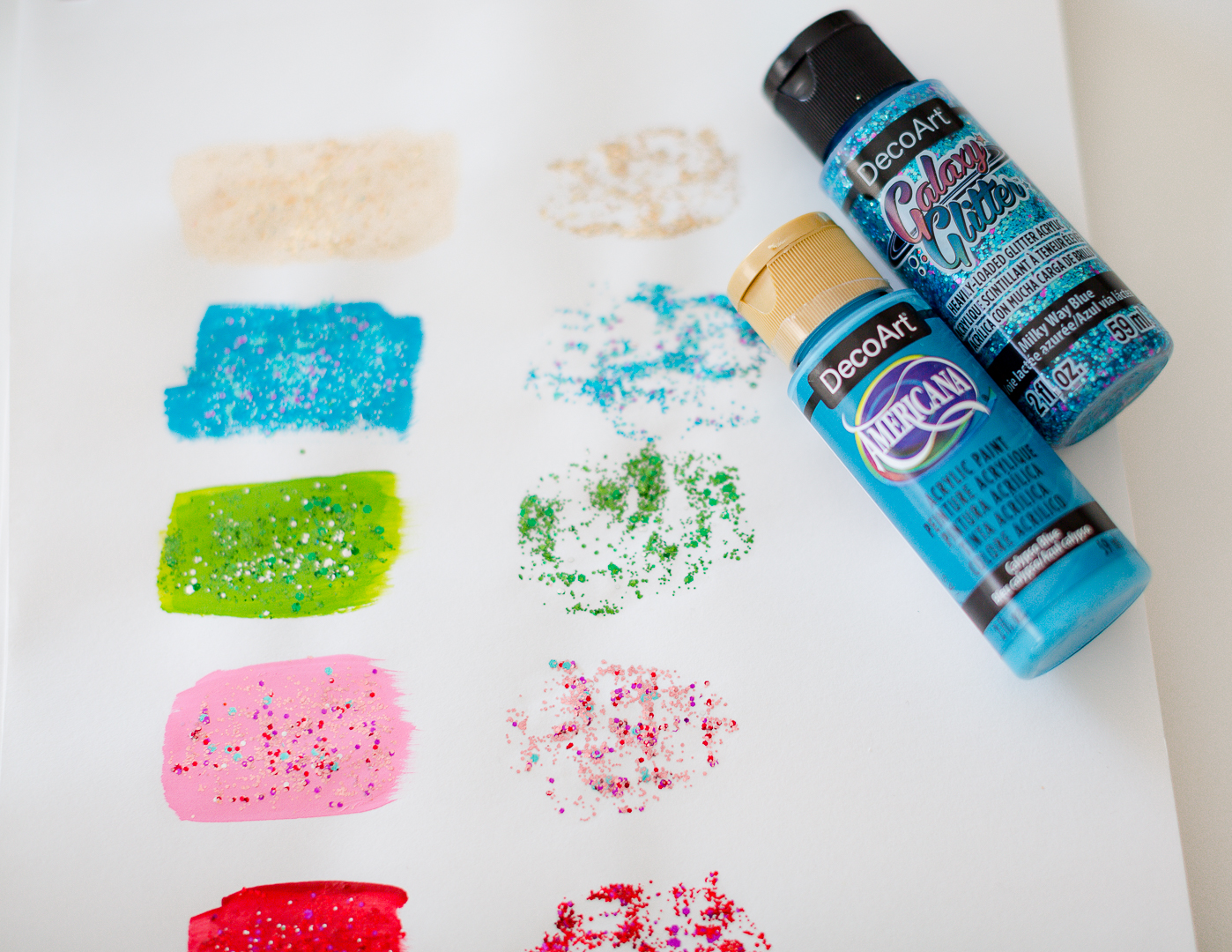 You can see how it goes on on its own and how it looks applied onto the paint.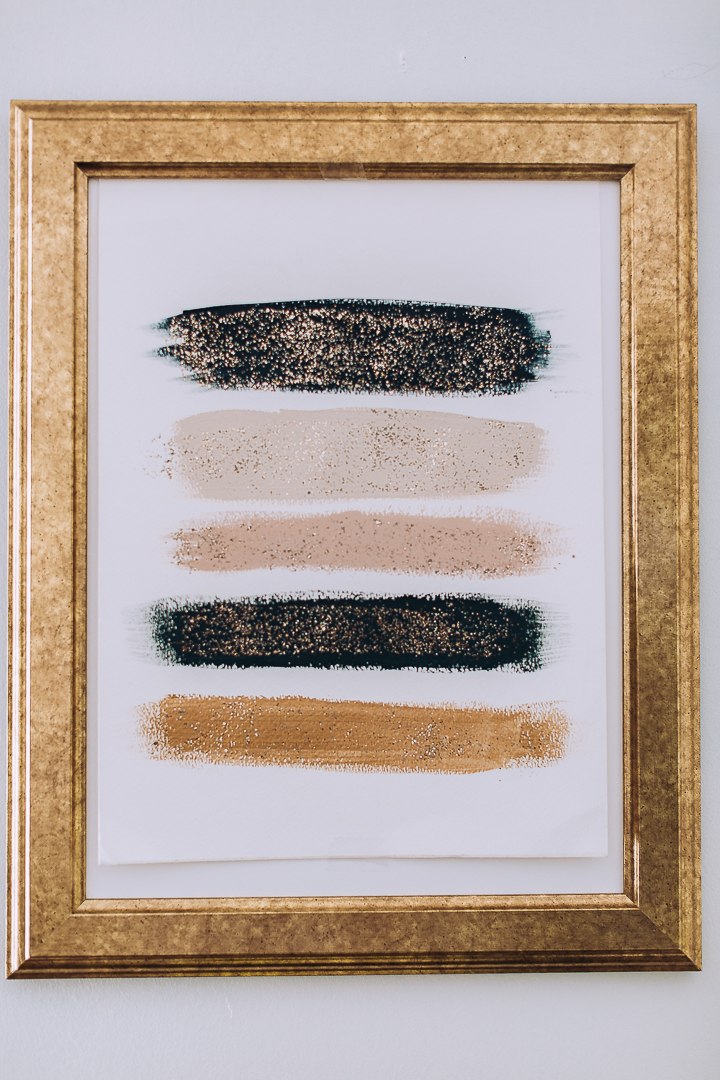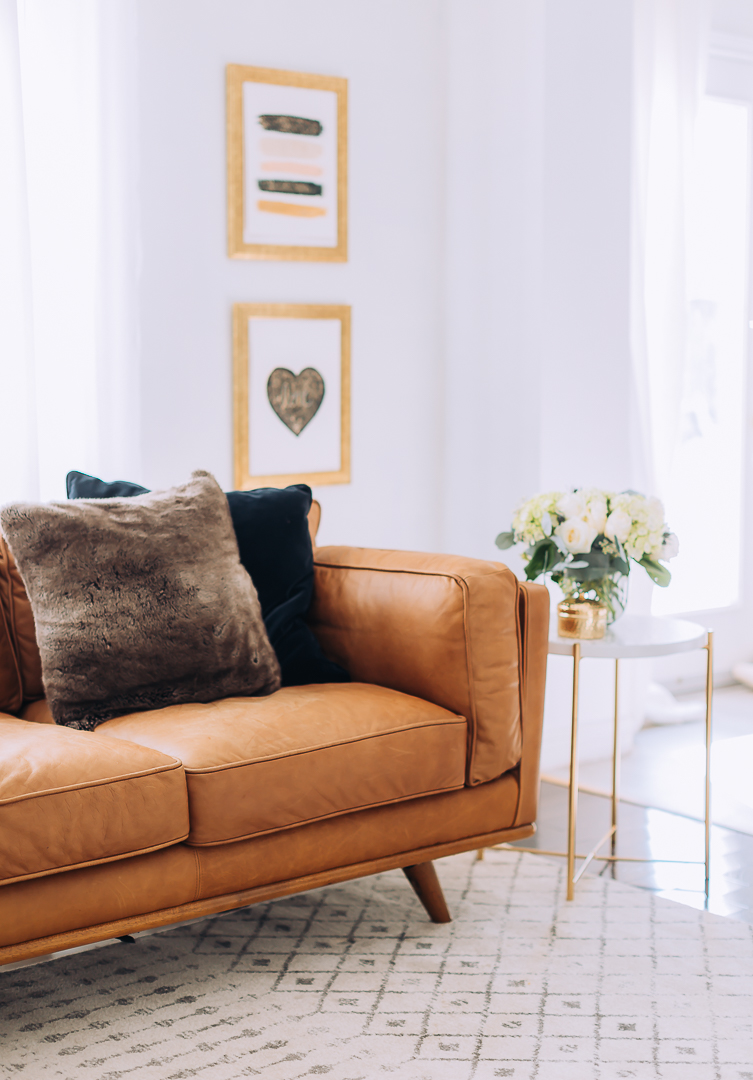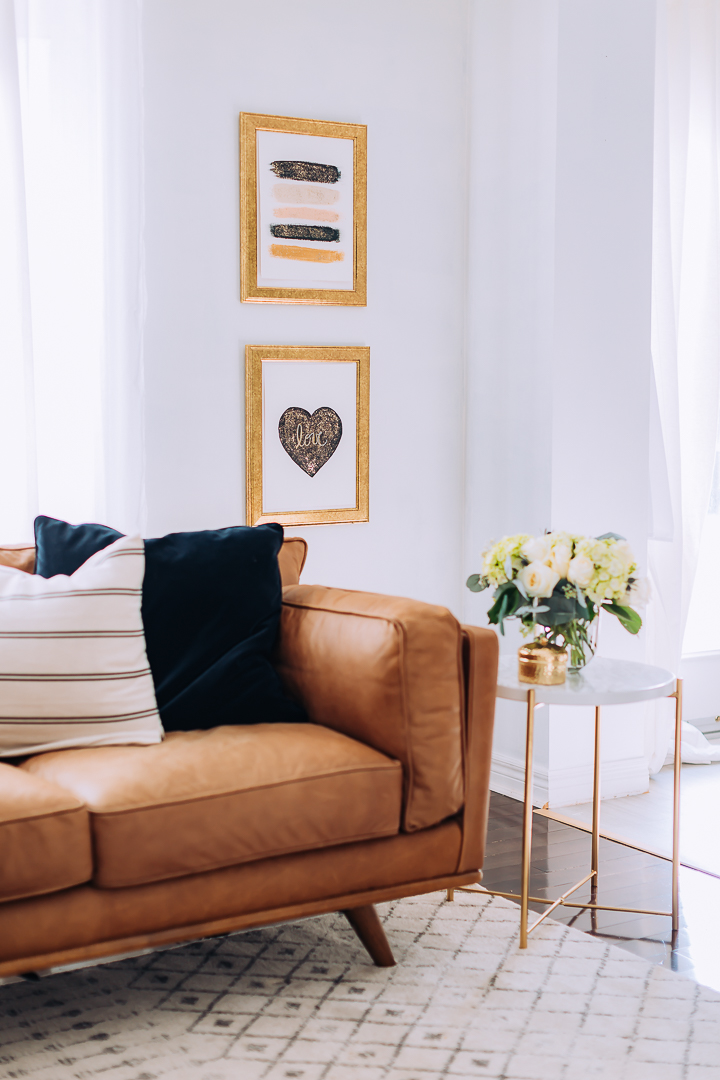 I also painted a heart with the word love to commemorate Valentine's day. 🙂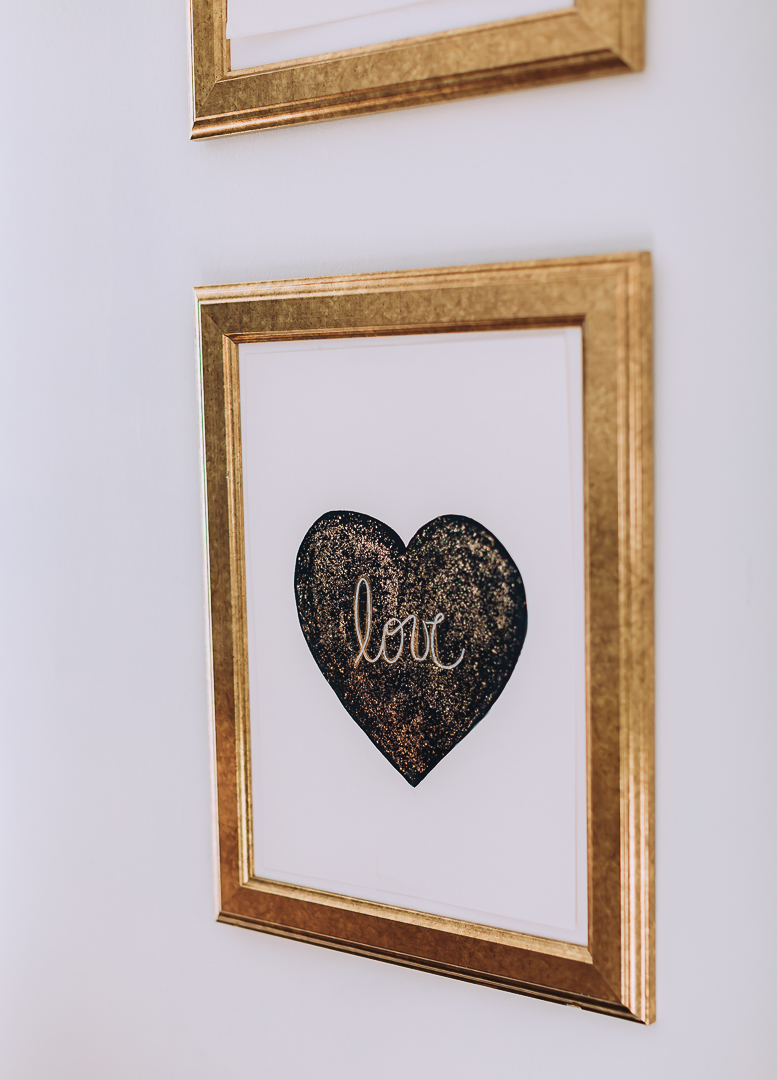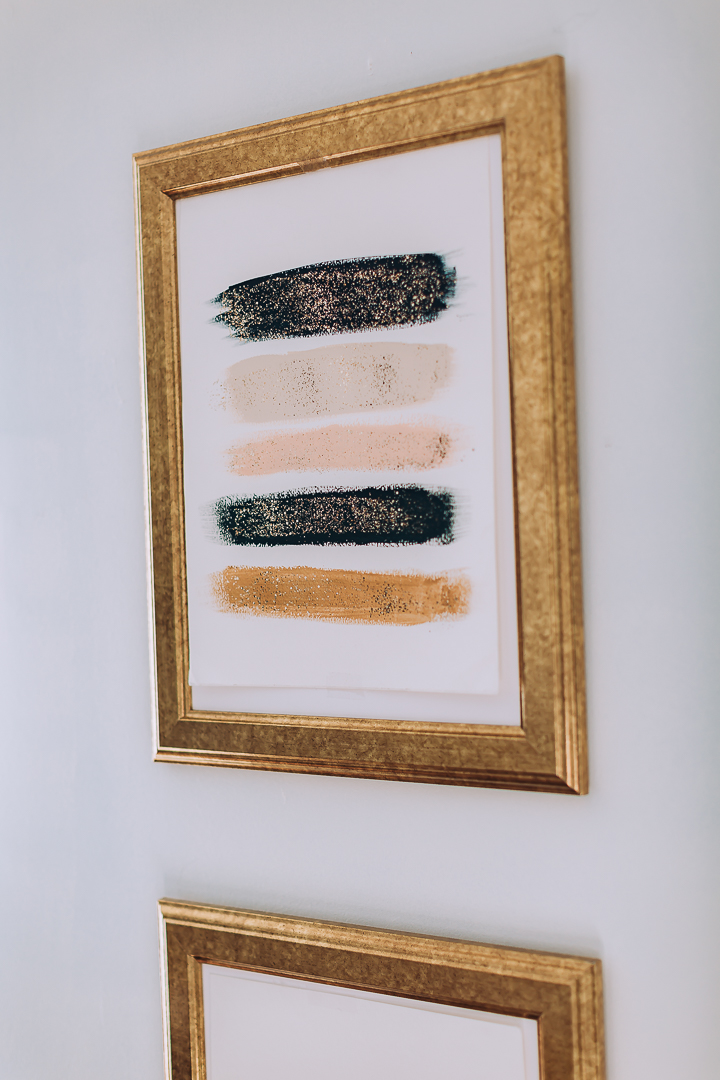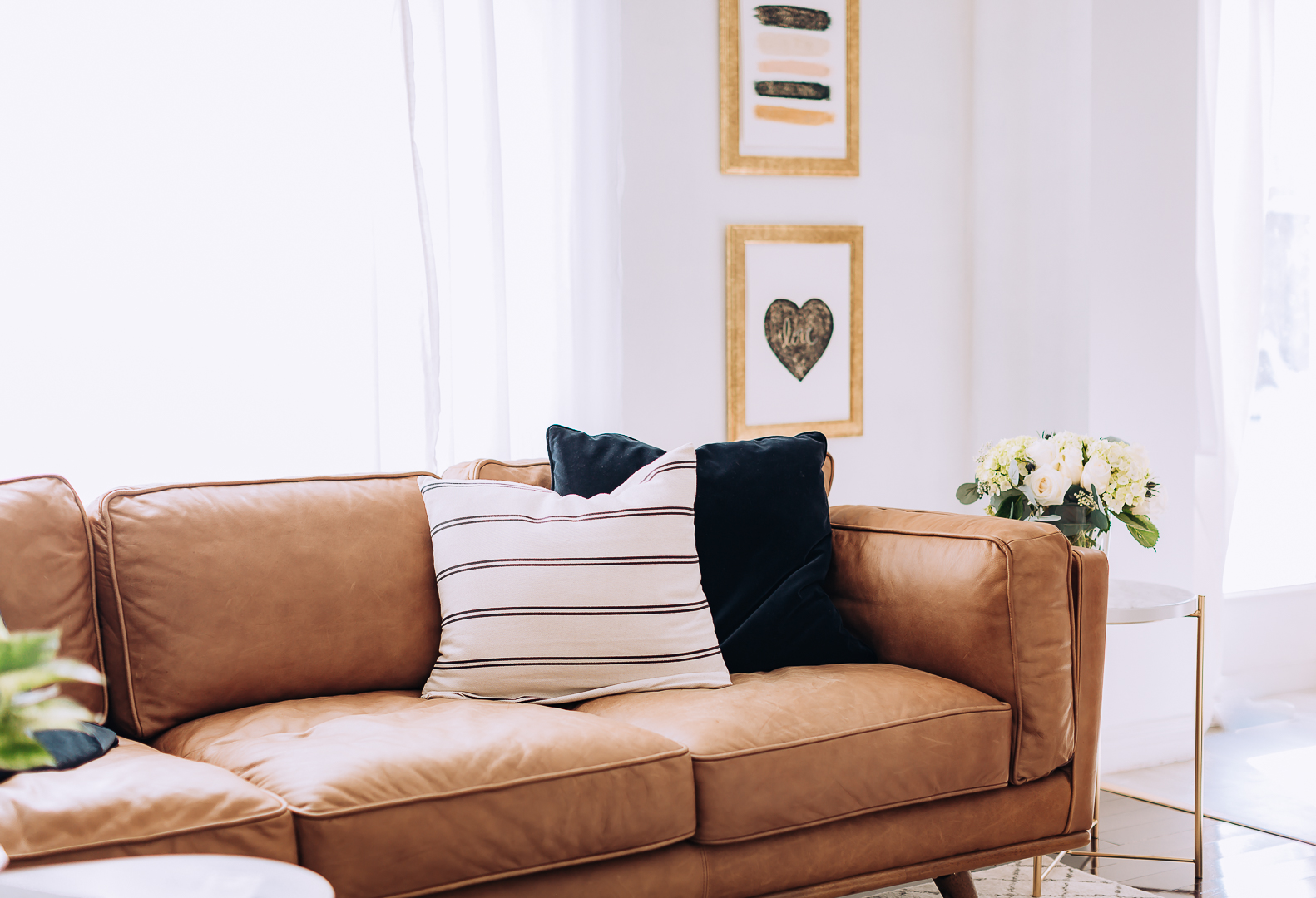 I usually never photograph the living room from this angle but the sun was shining and I thought it looked so bright and airy.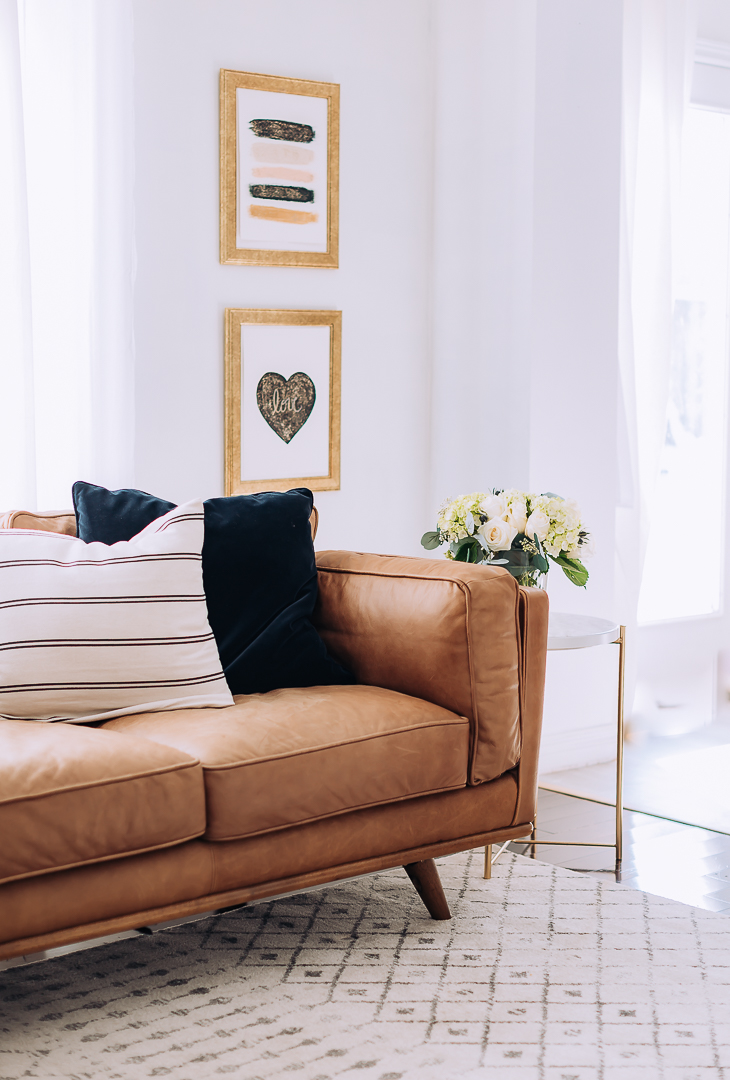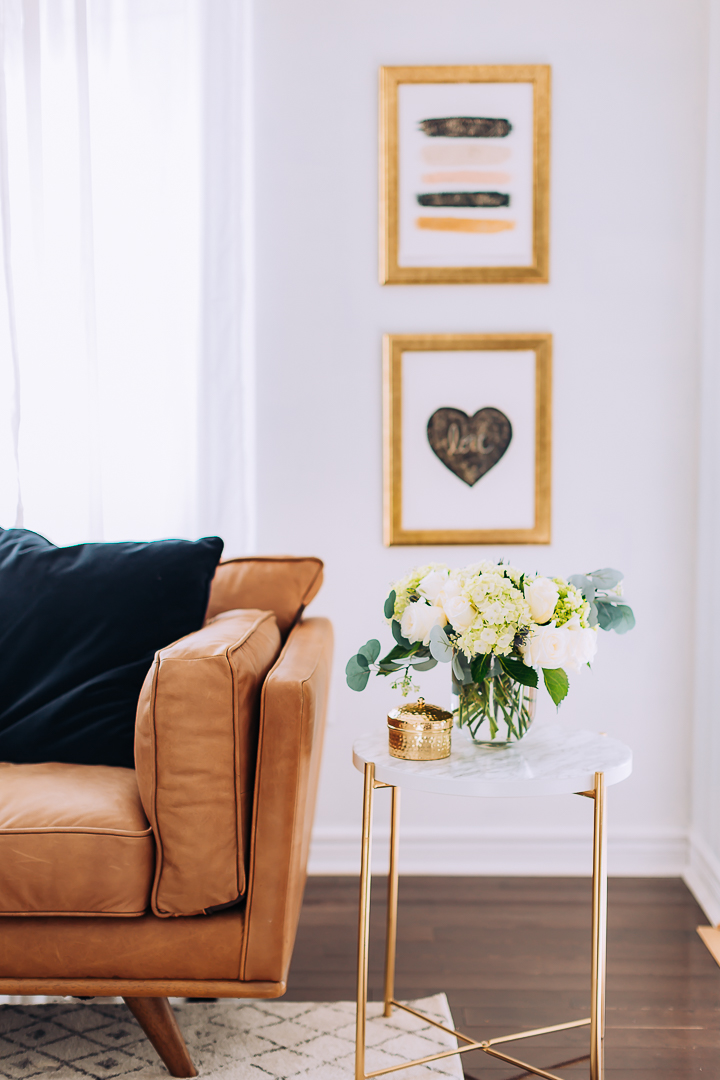 Next week I'll share more about this adorable IKEA side table hack. I love it.
Well, thank you so much for stopping by. Have a beautiful day.
much love,
Lucy