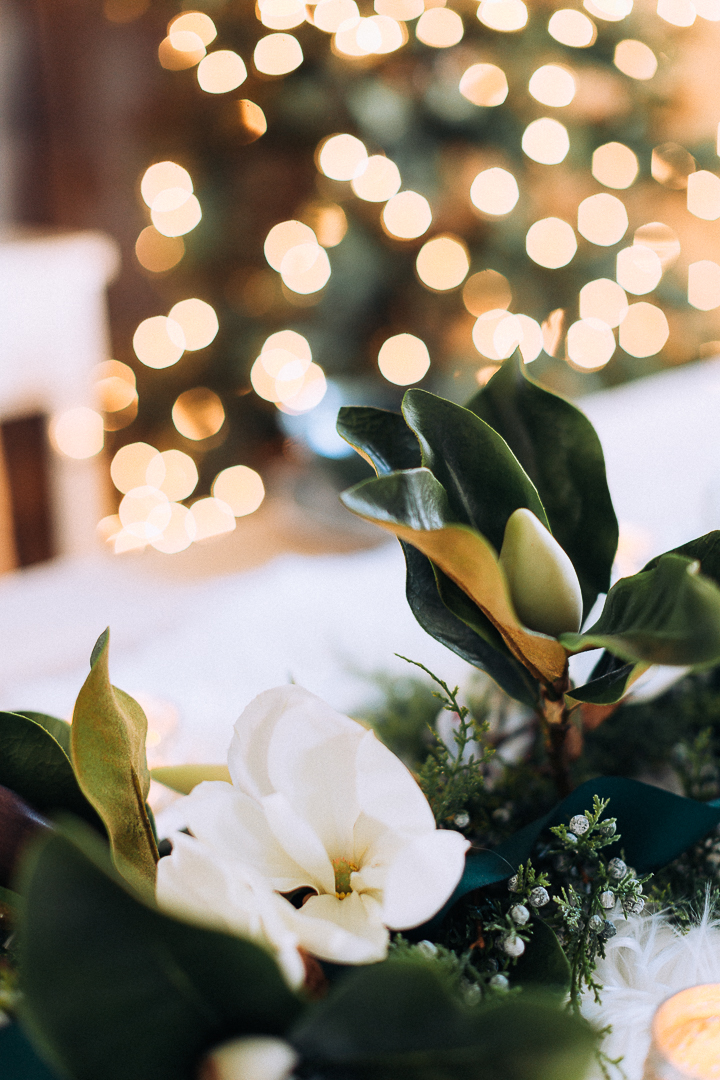 Hello friends I hope you had a nice weekend. Our weekend went by way too fast as usual. We got a little sprinkling of snow and it's really starting to feel like Christmas. I can't believe that it's two weeks away.
Eek! I can't wait to spend time with family. 🙂
Today I want to share with you a beautiful yet, easy winter centerpiece. You can add some Christmas touches and remove them so you can enjoy it for the rest of the winter.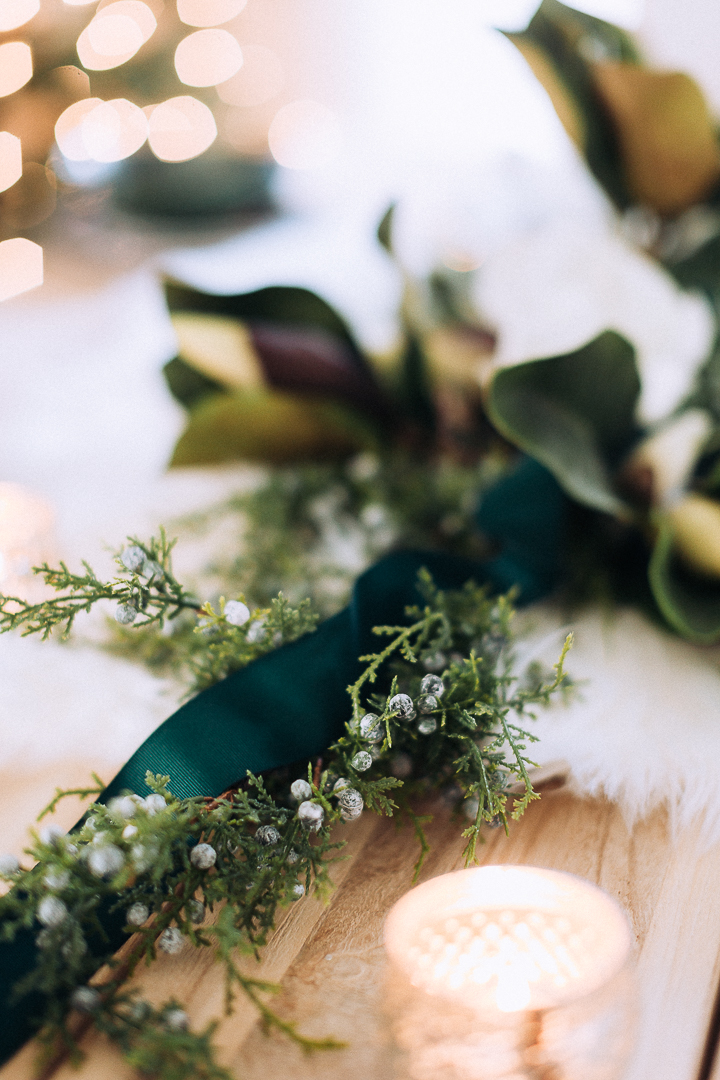 My friends from Afloral.com, sent me the most gorgeous greens and magnolia leaves and flowers. I can't even believe that these little juniper branches are not real. Aren't they amazing? I'm seriously blown away by these.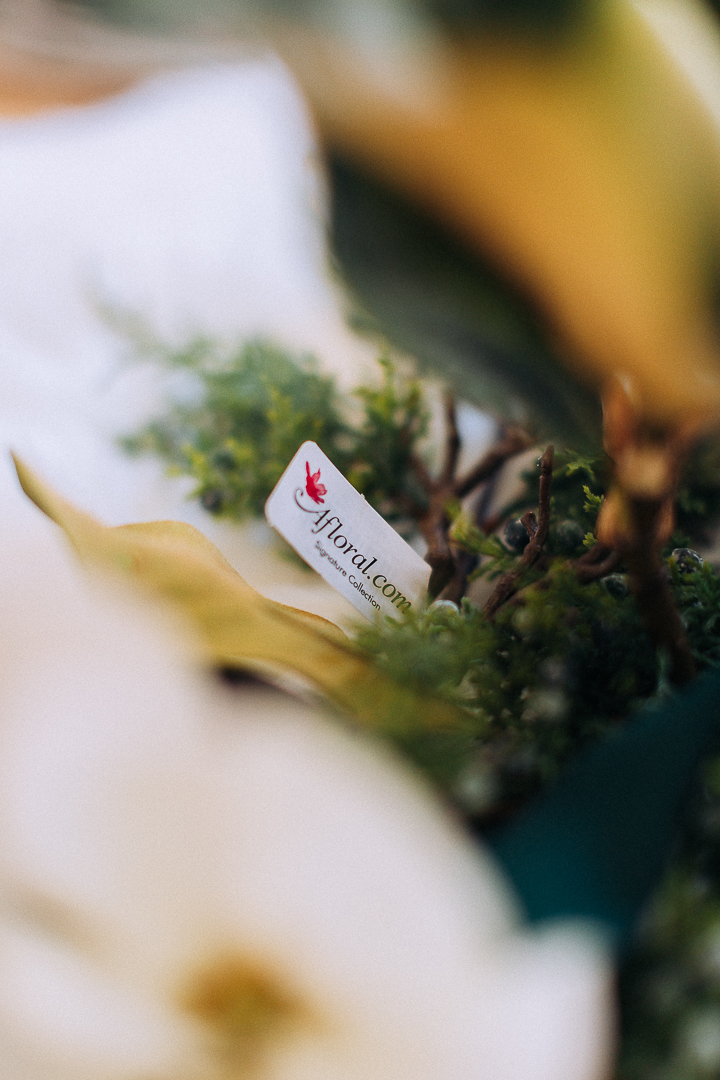 I worked with Afloral last year and I'm never disappointed.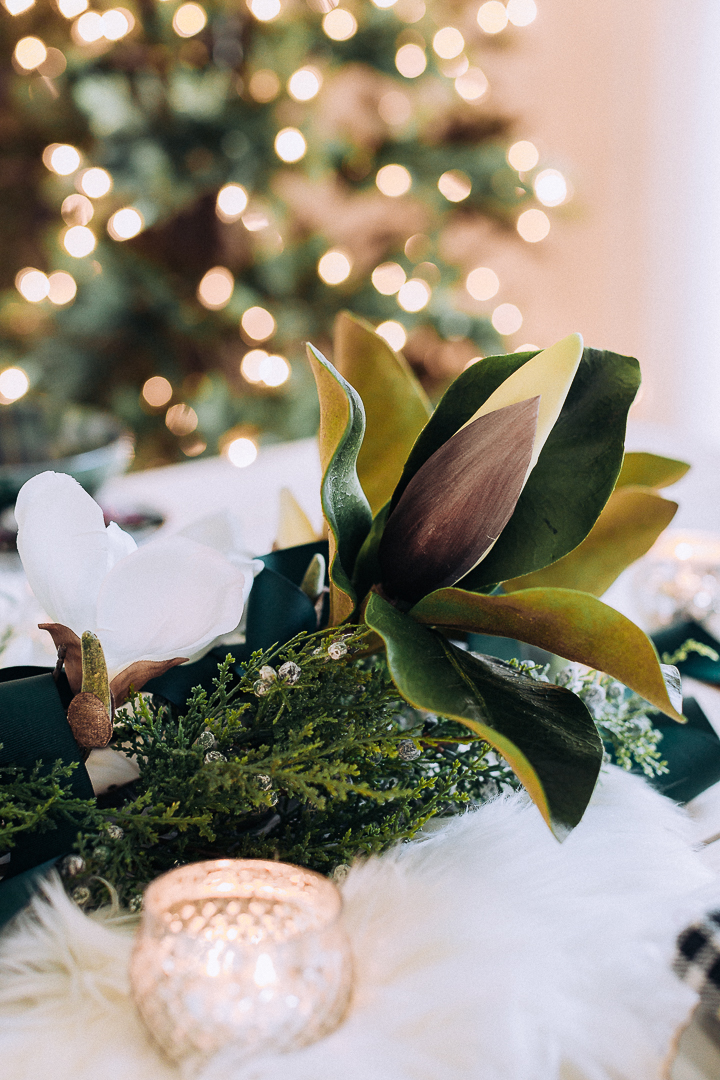 Look at this magnolia branch. Tell me if that doesn't look real?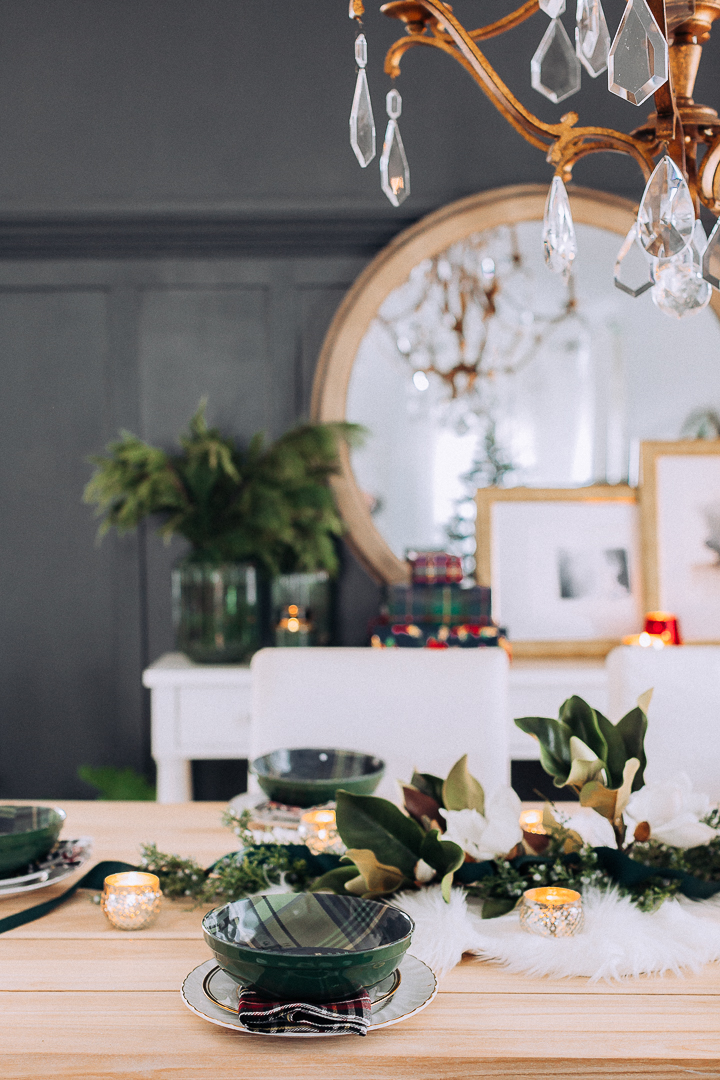 Let me quickly show you how I put together this simple centerpiece…
Here is what I used.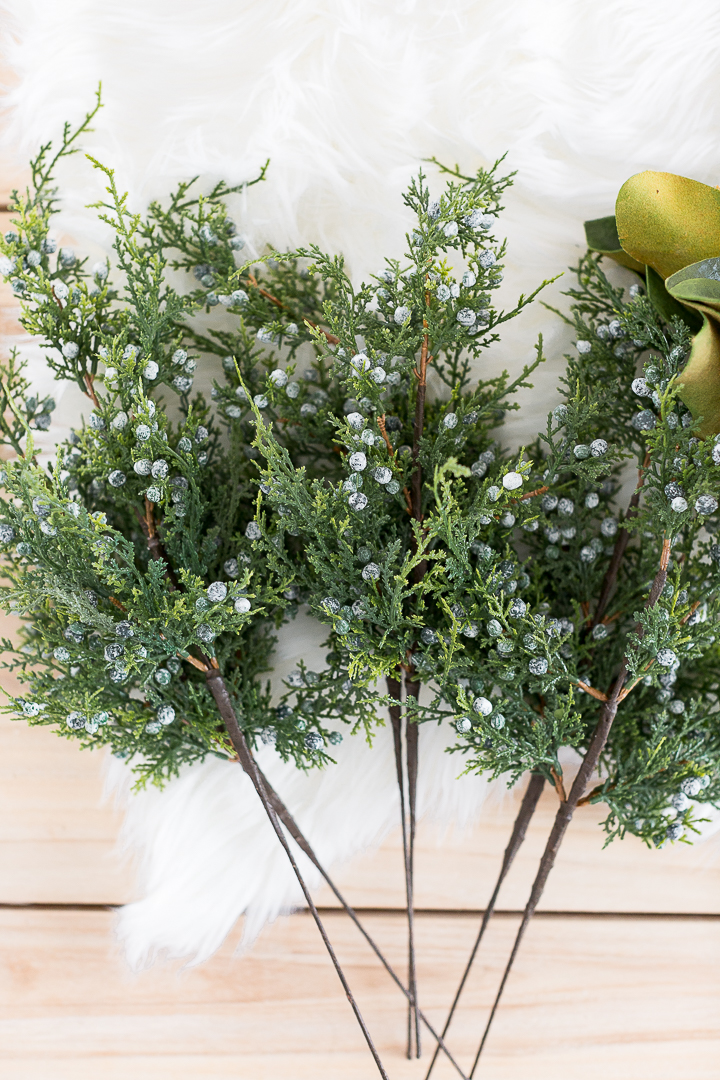 Faux Juniper with Berries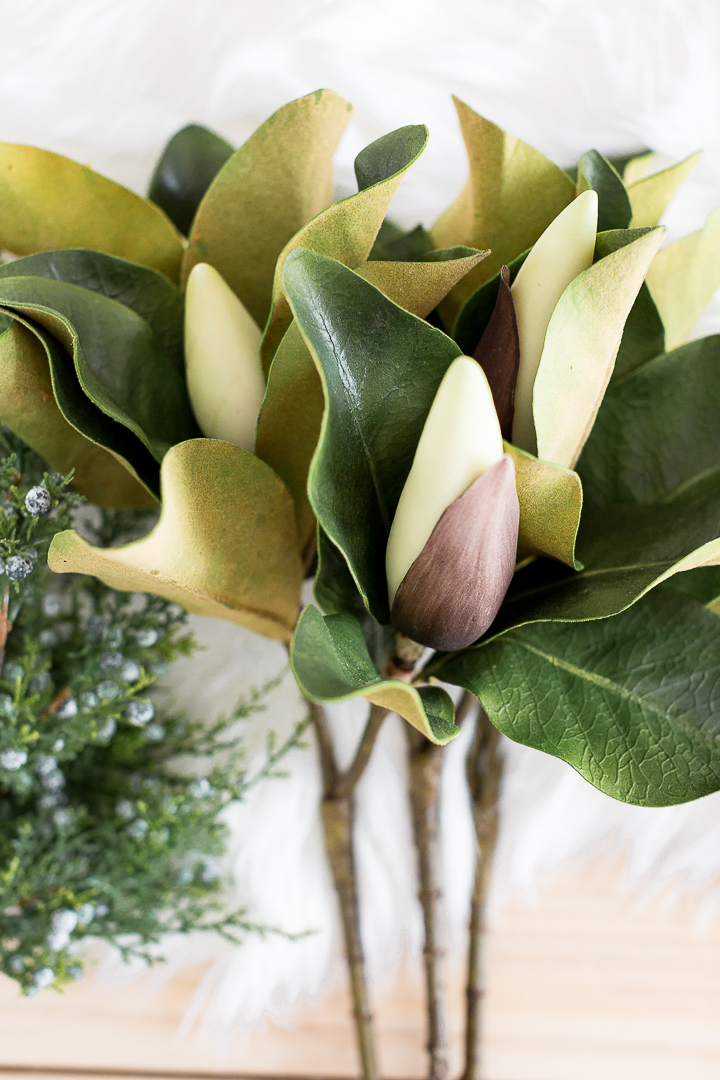 Magnolia Leaf Branch with Buds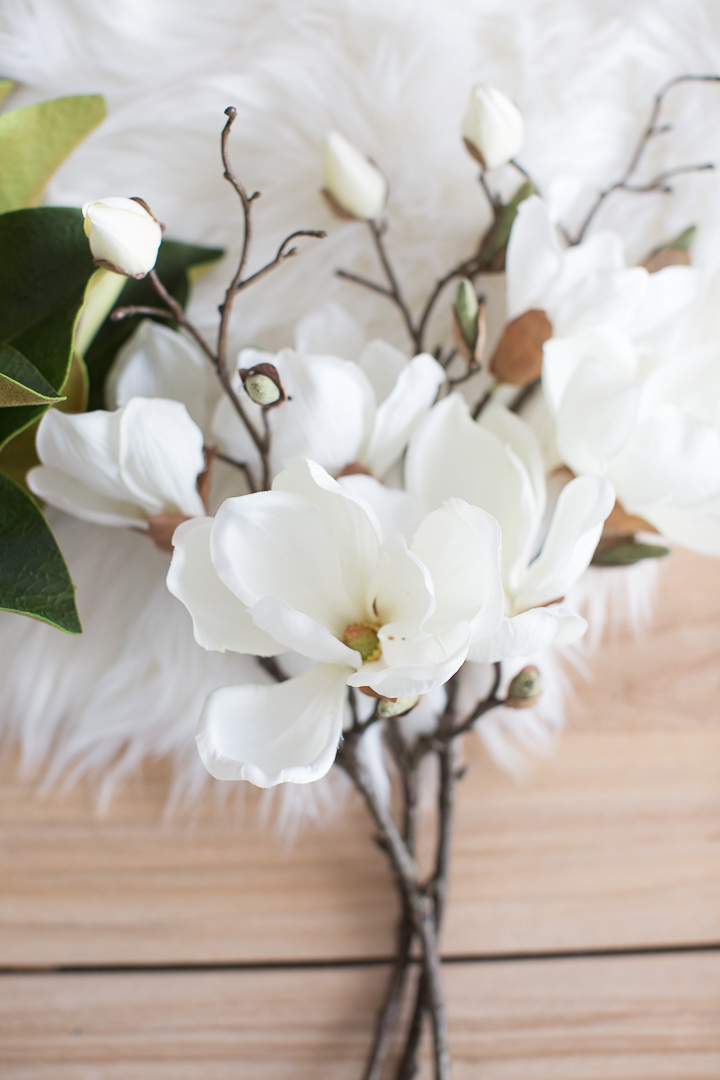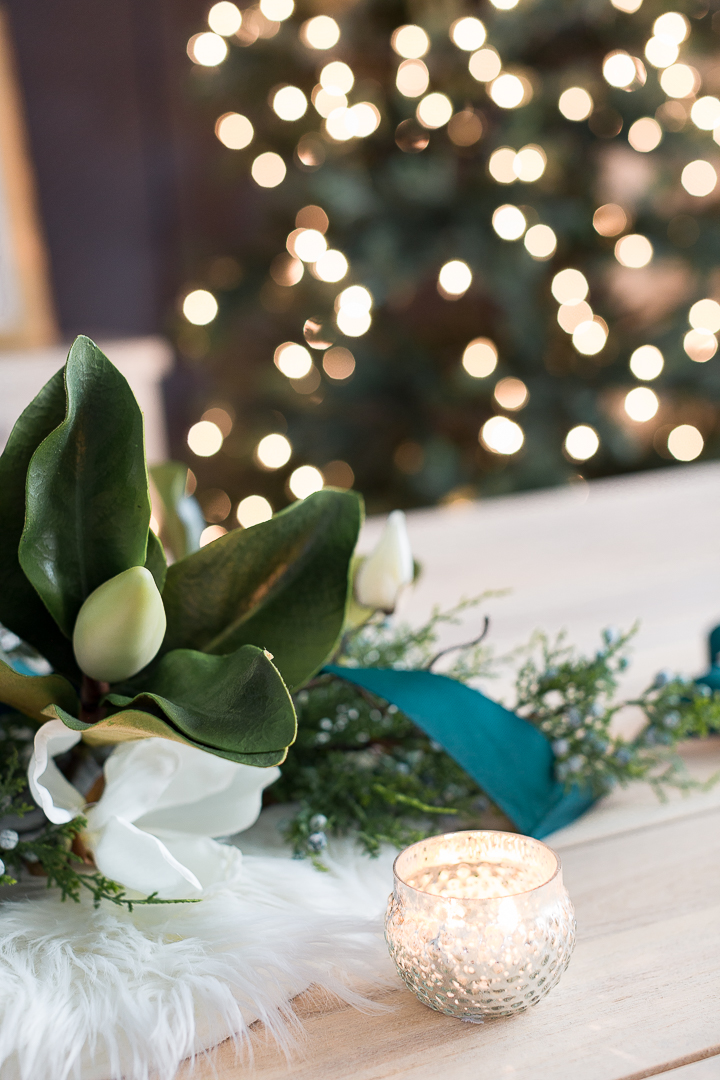 Silver Glass Votive Holder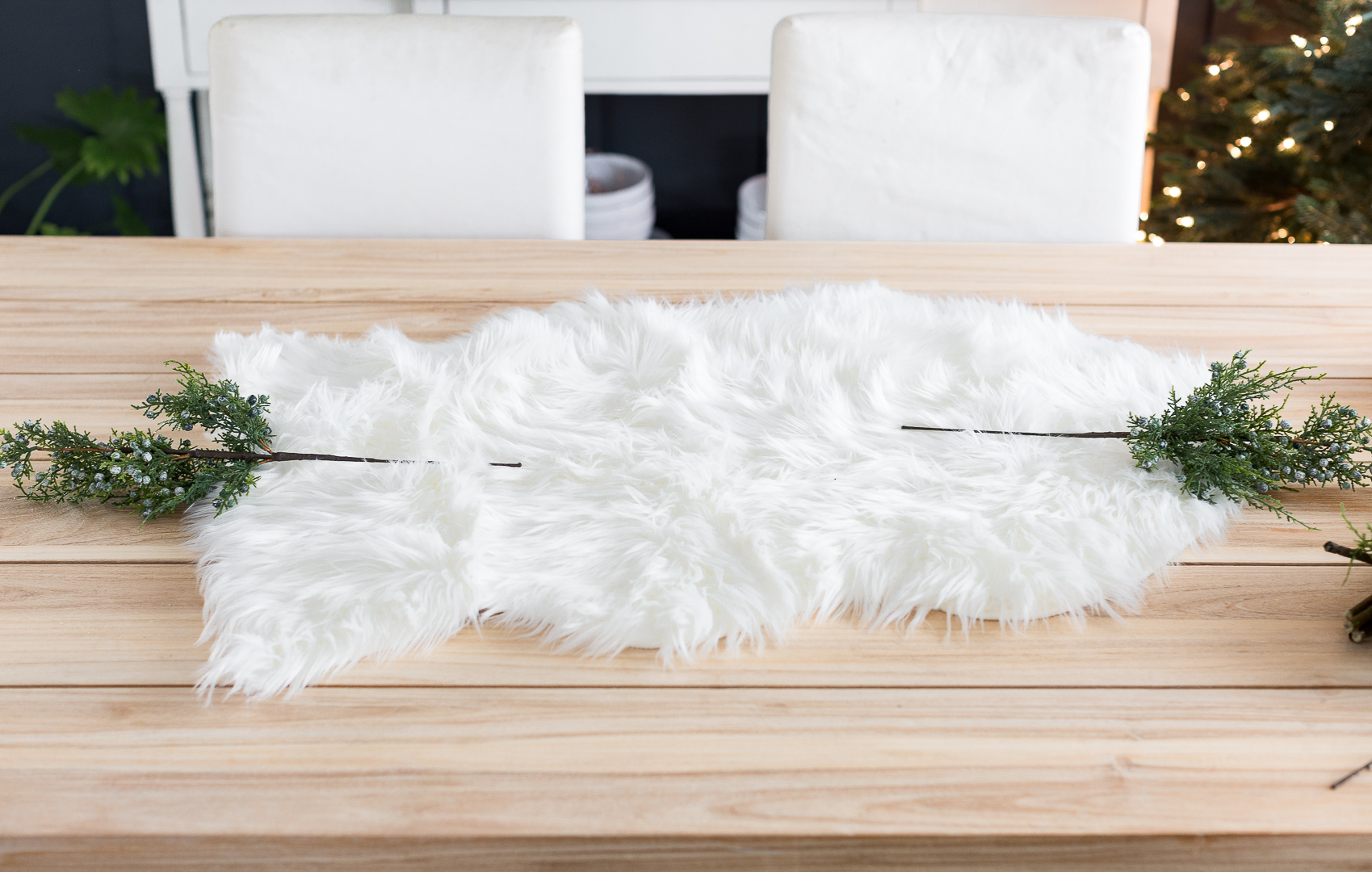 The main idea is to repeat the same placement on both sides. So you can see here, I started with the juniper and placed one at either side.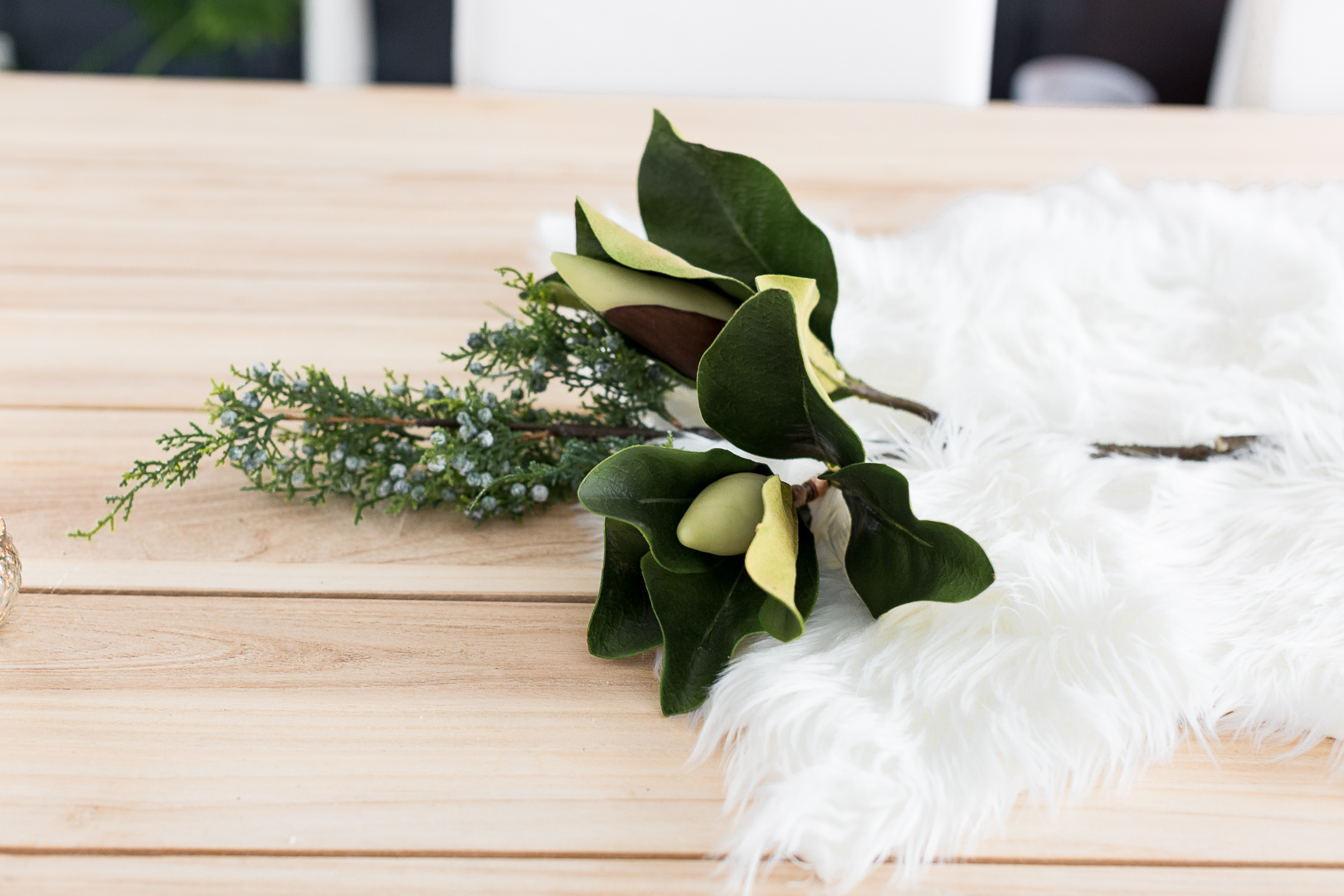 I then followed with the magnolia spring and of course did the same to the other side.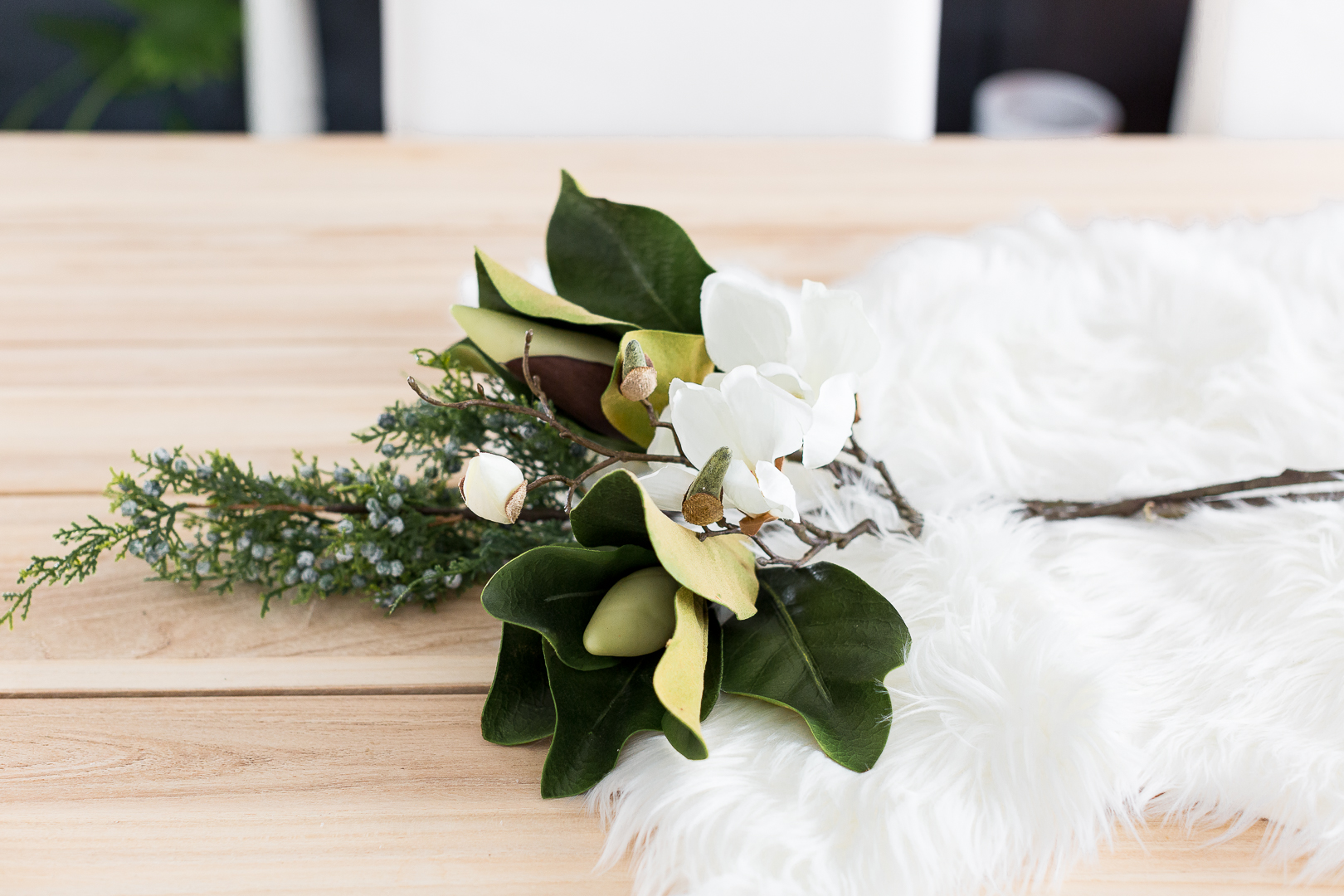 I followed it by placing the magnolia flowers on top (and repeat on the other side)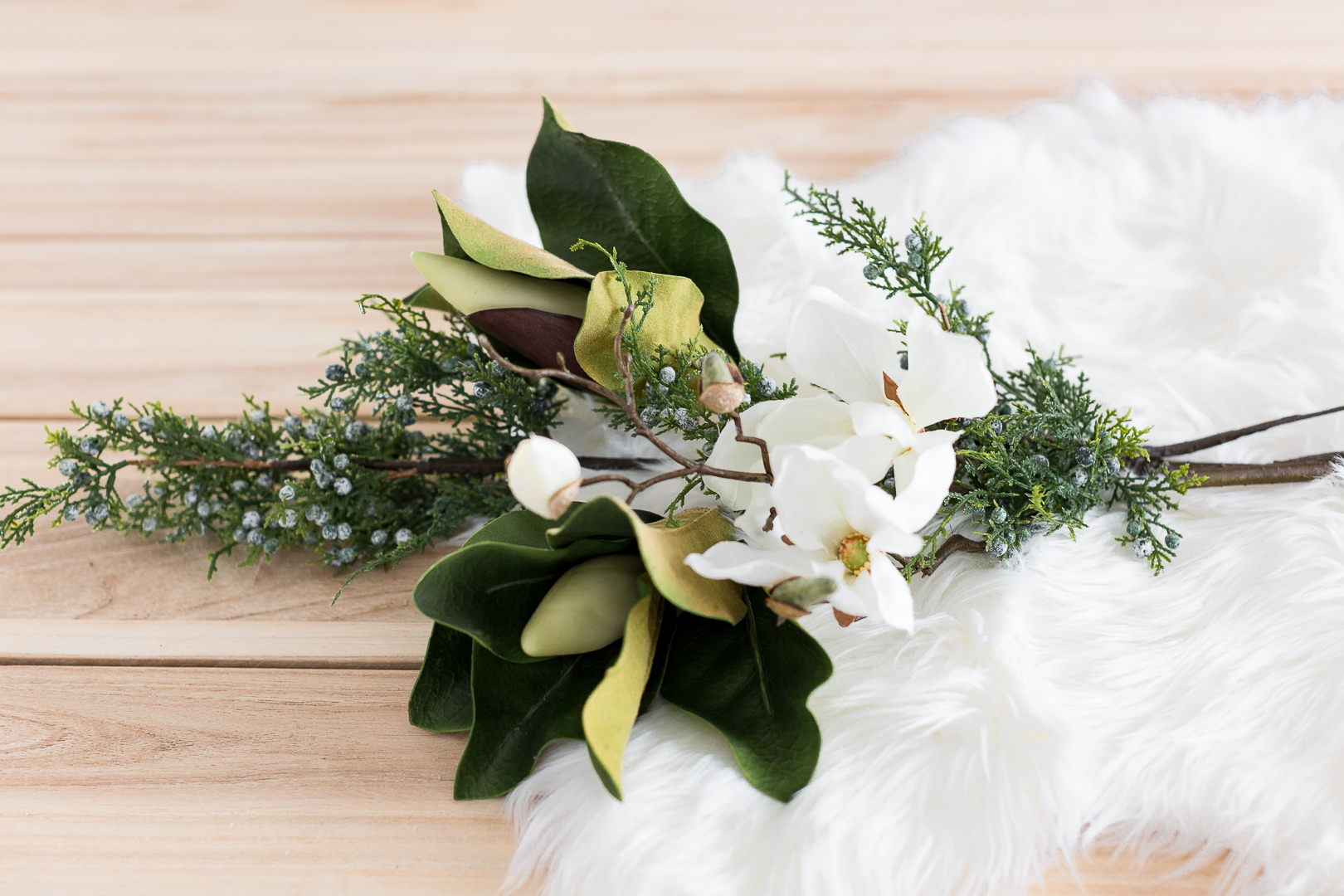 I then followed with another juniper branch…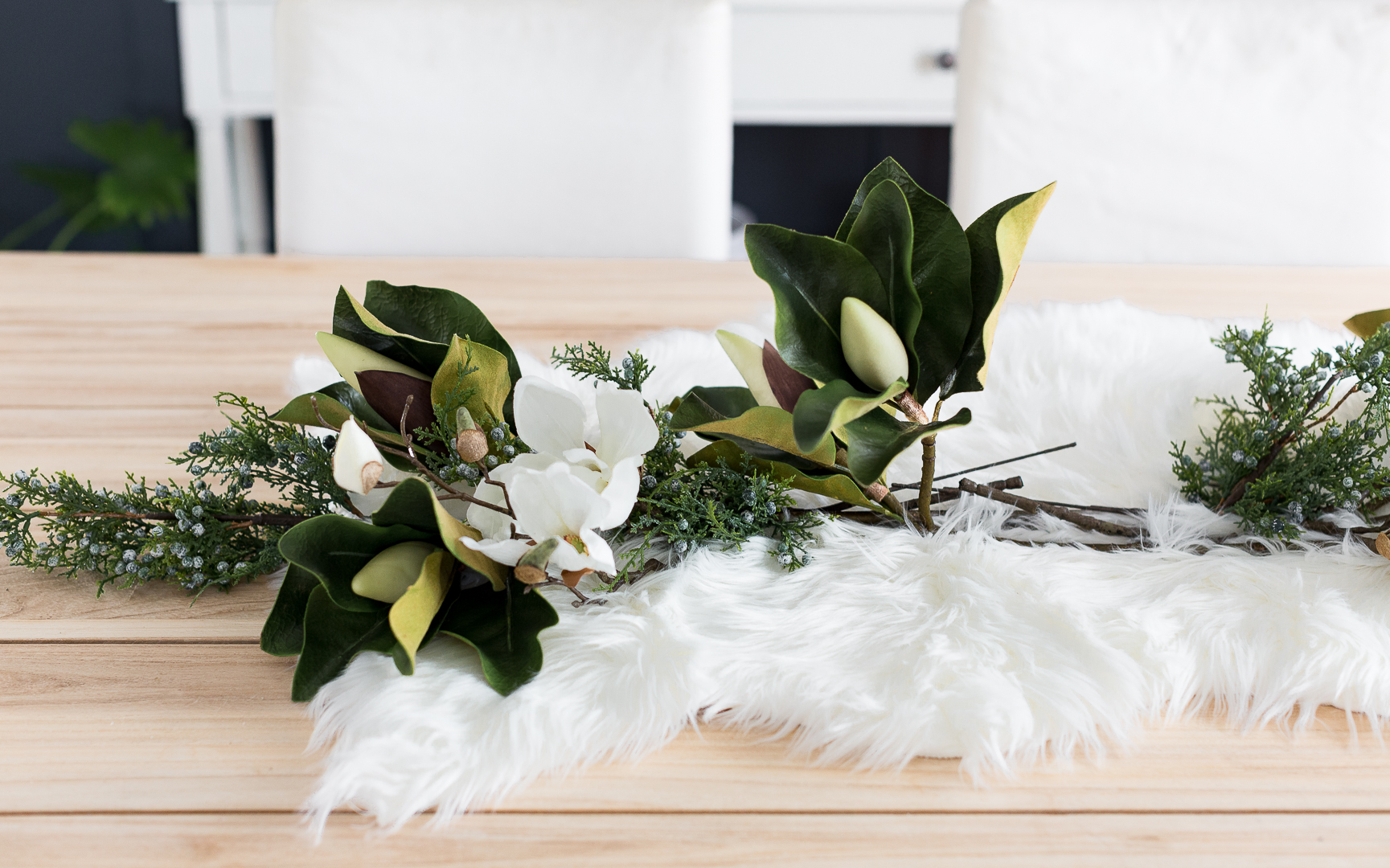 And a magnolia leaves branch…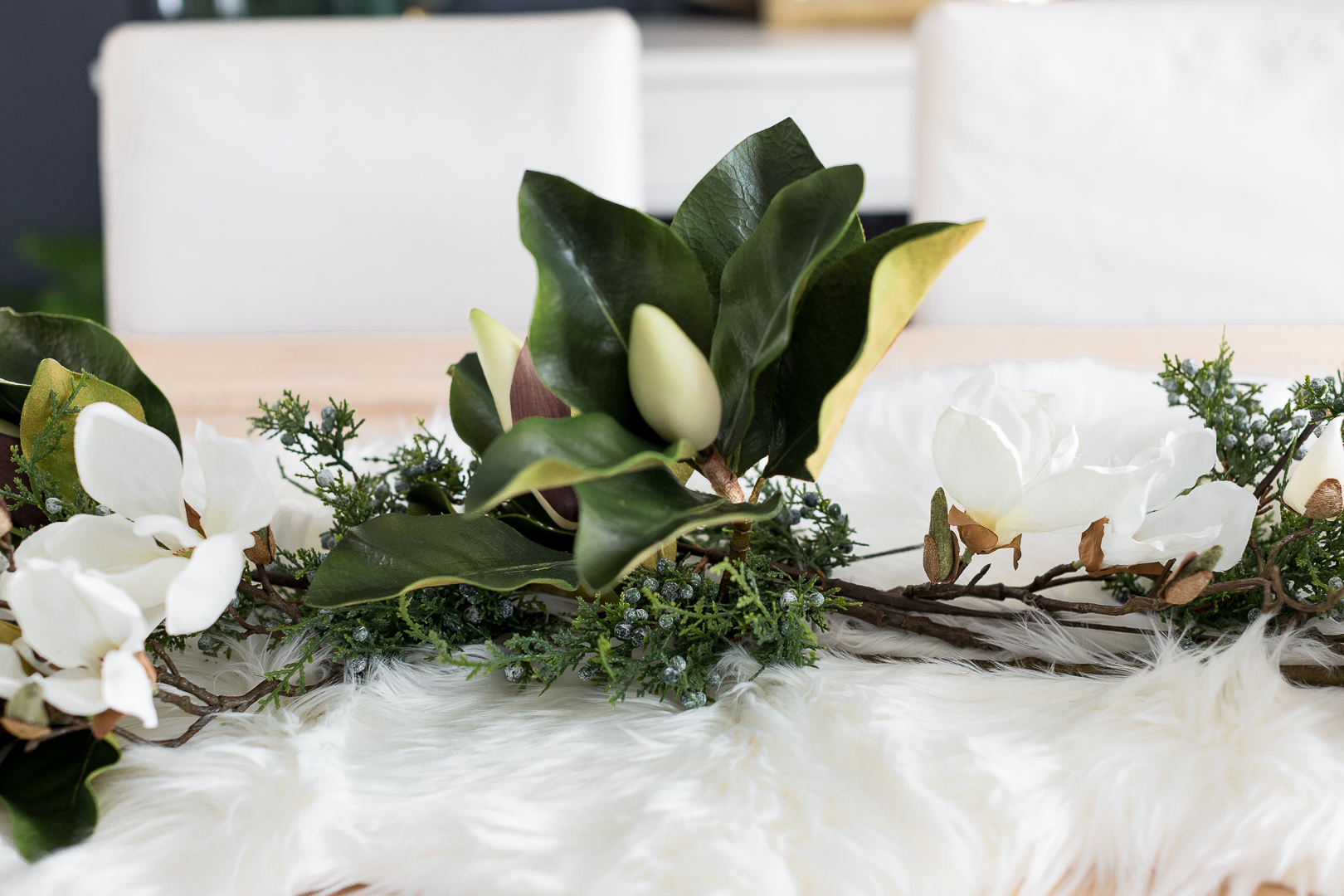 Once the met in the middle,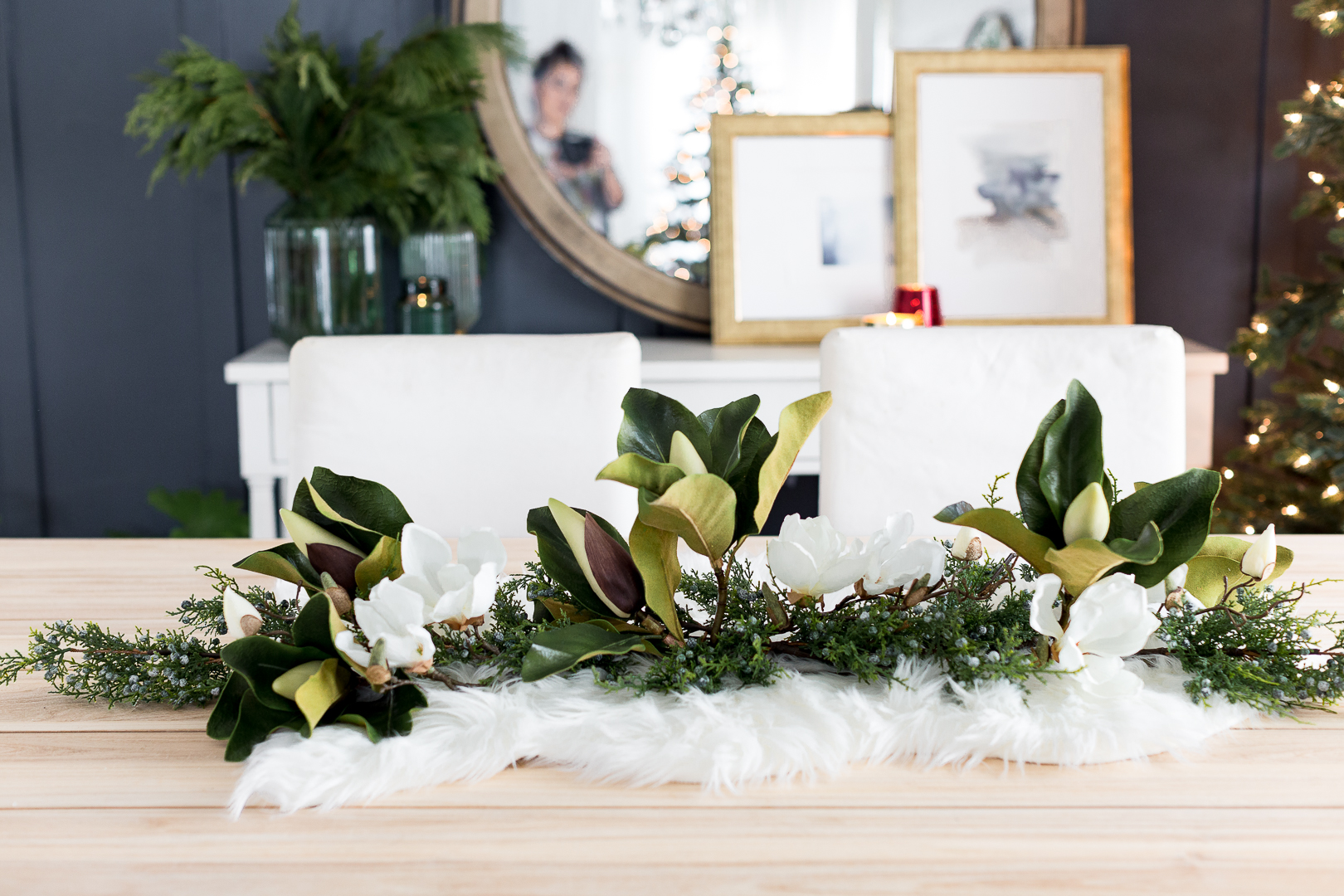 I arrange them so some of the leafs are upright and fidget with it until I'm happy with how it looks.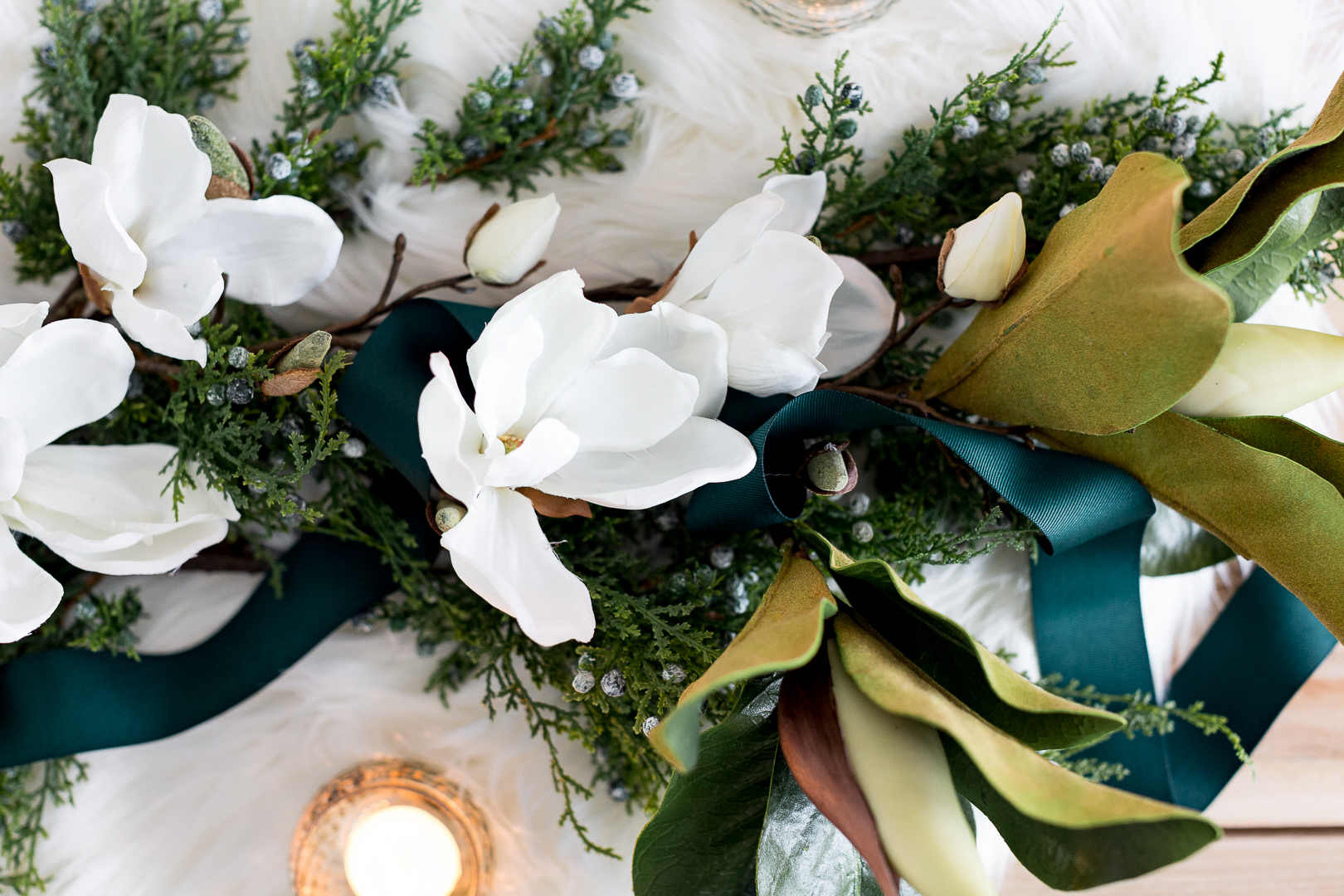 I also weaved a beautiful green ribbon across the centerpiece for more interest…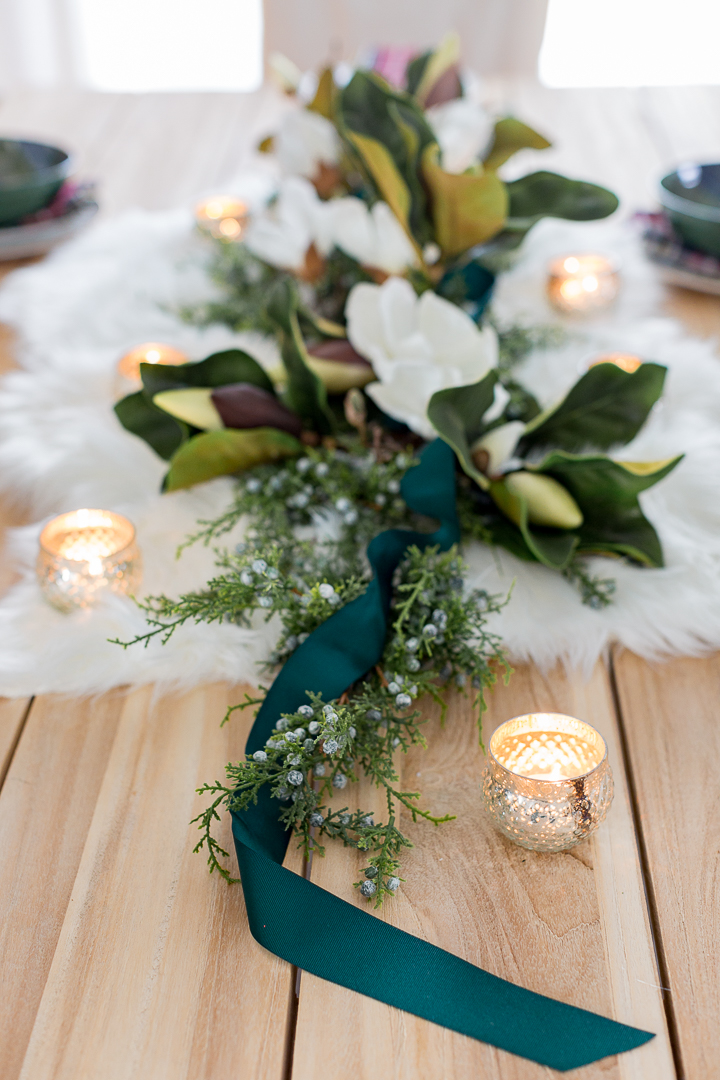 And some of THESE gorgeous mercury votives.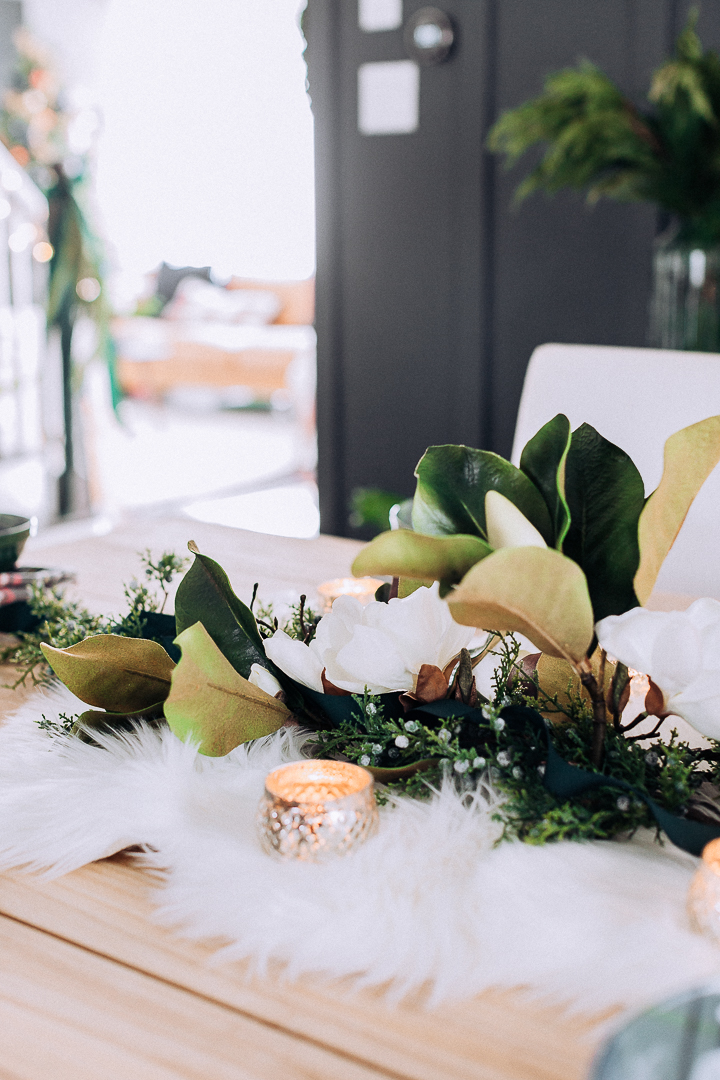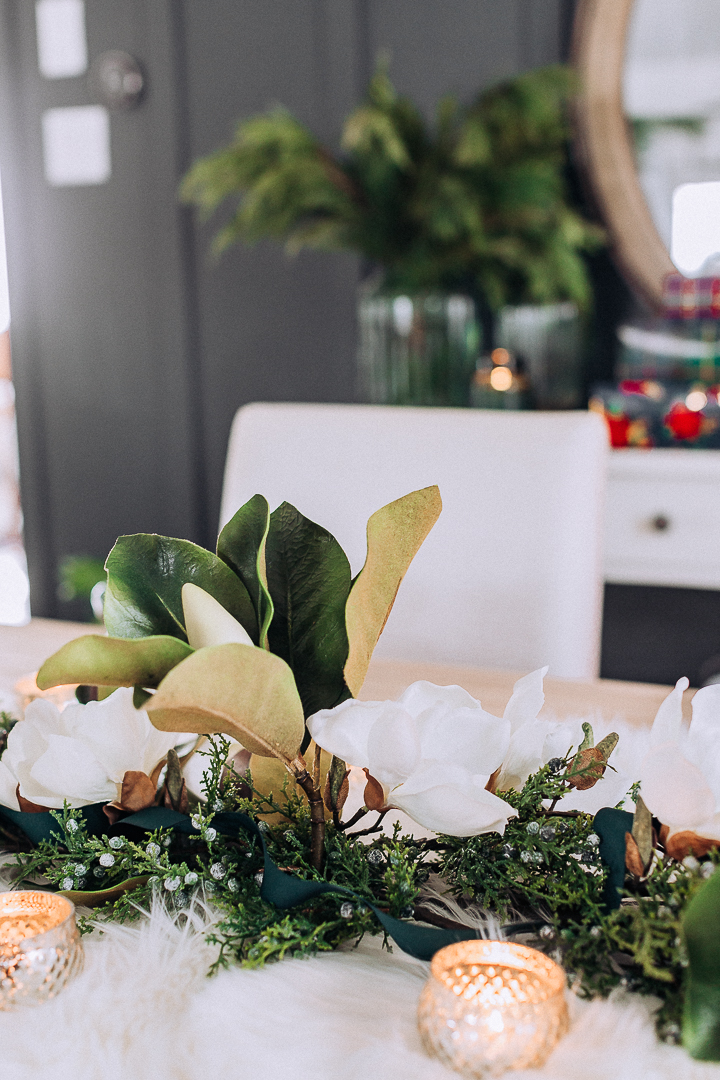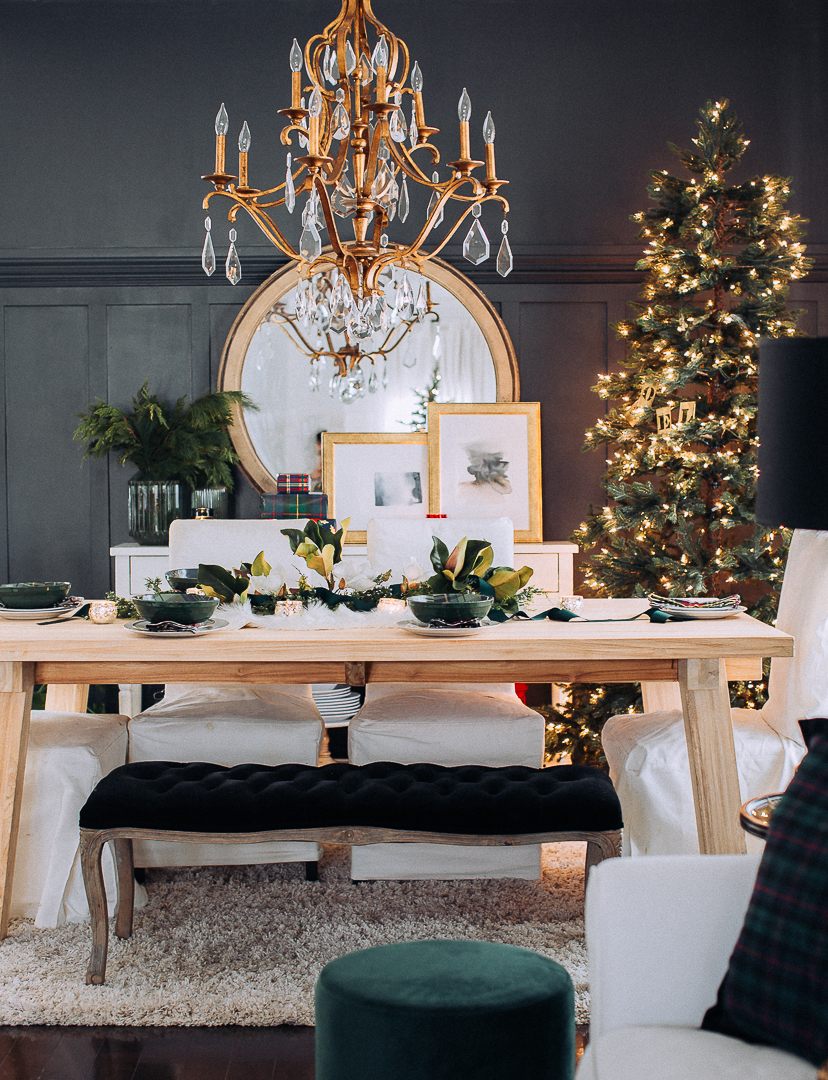 Did you notice that I brought back the gold chandelier back?  I think the gold looks so great against the dark wall. But now I'm truly convinced that this table does not match this space at all. I'm really struggling with this space friends.
Any suggestions? I actually moved the white cabinets back after I took these photos, but I don't love it. Ugh.
But I digress, here are a couple of more photos of the gorgeous stems….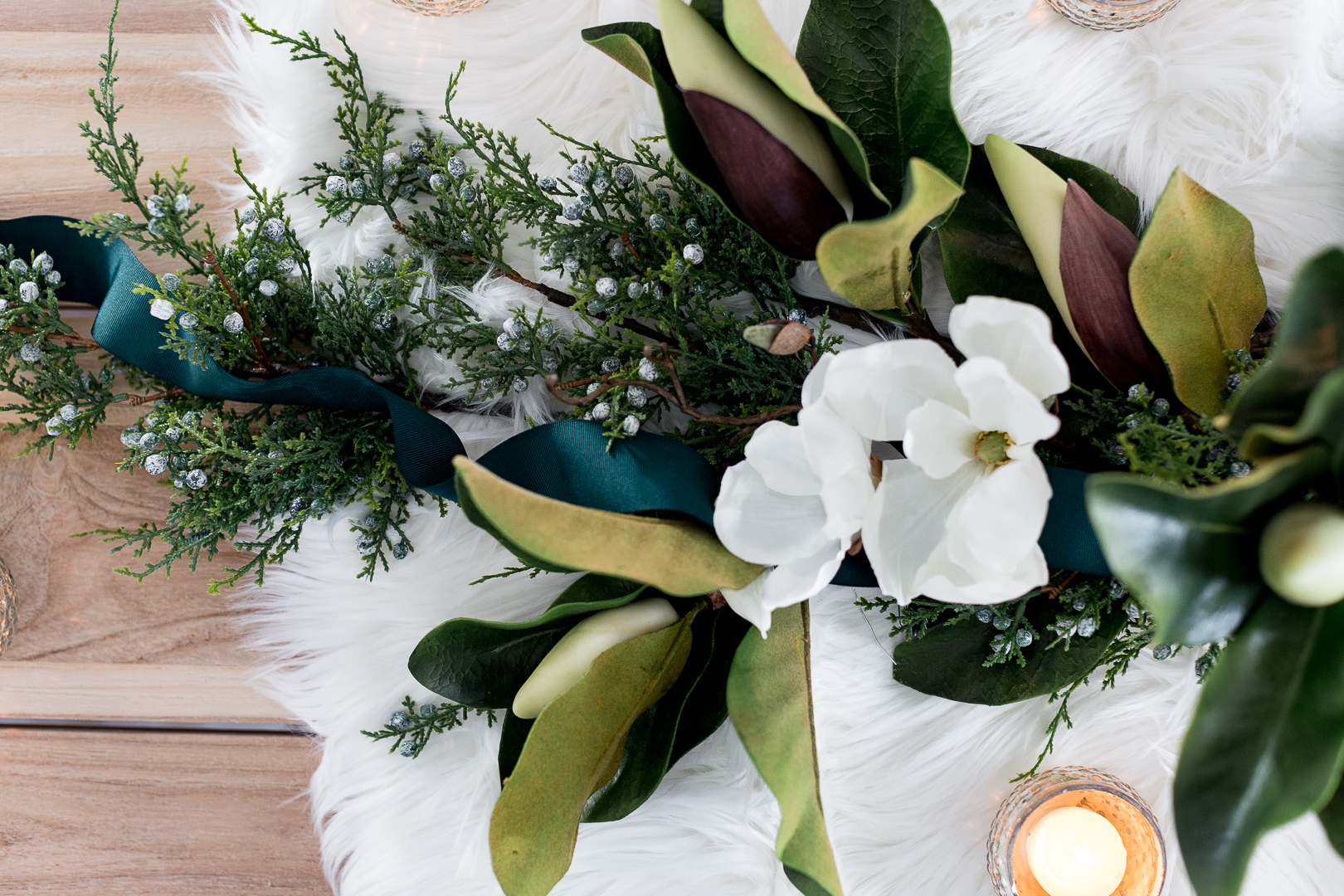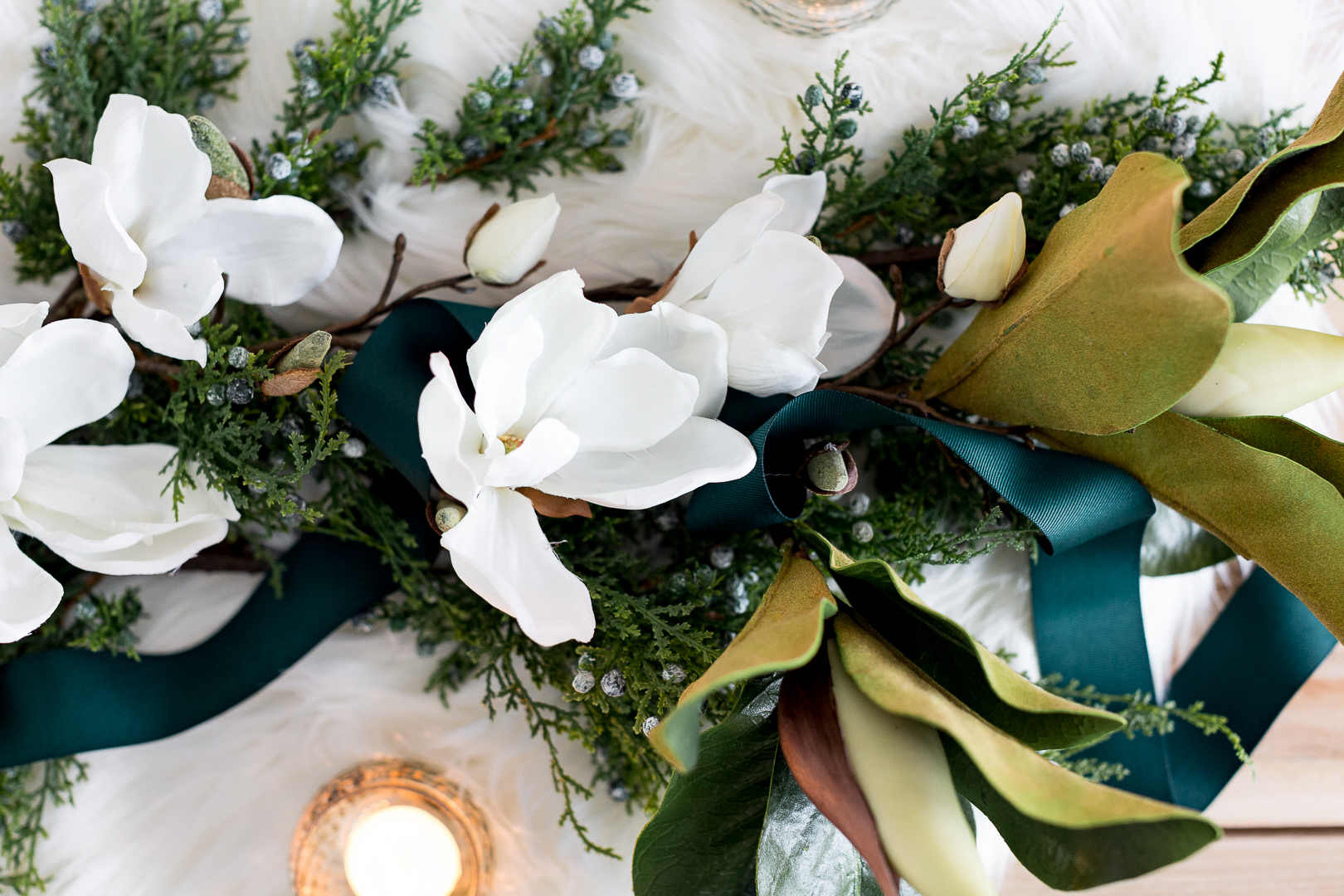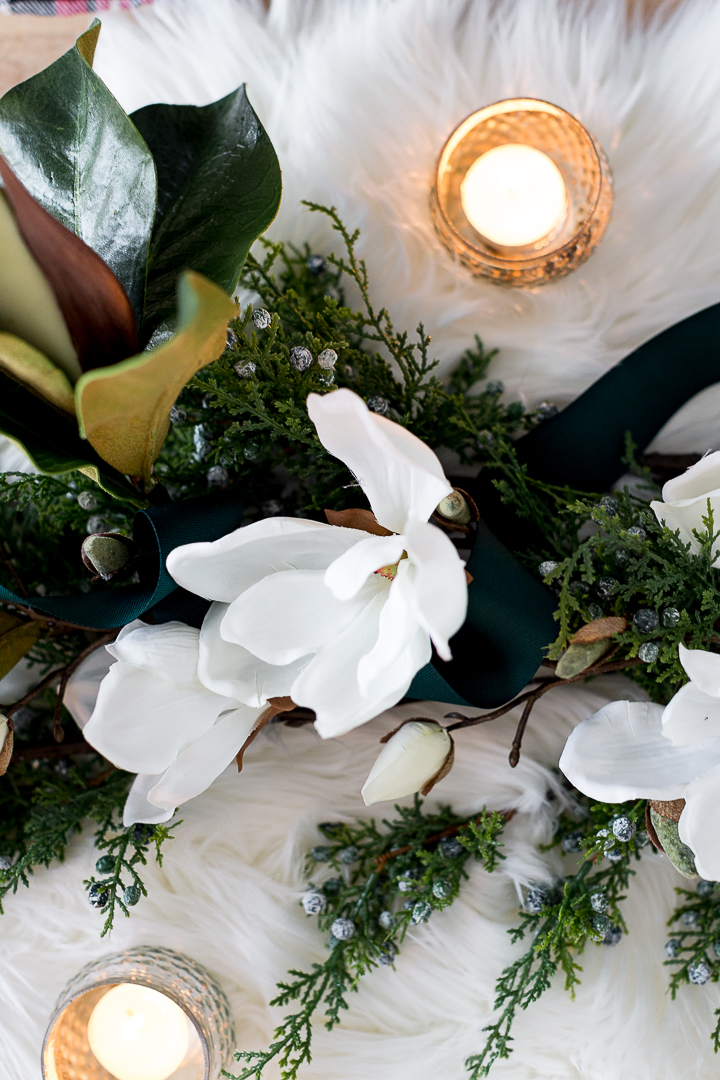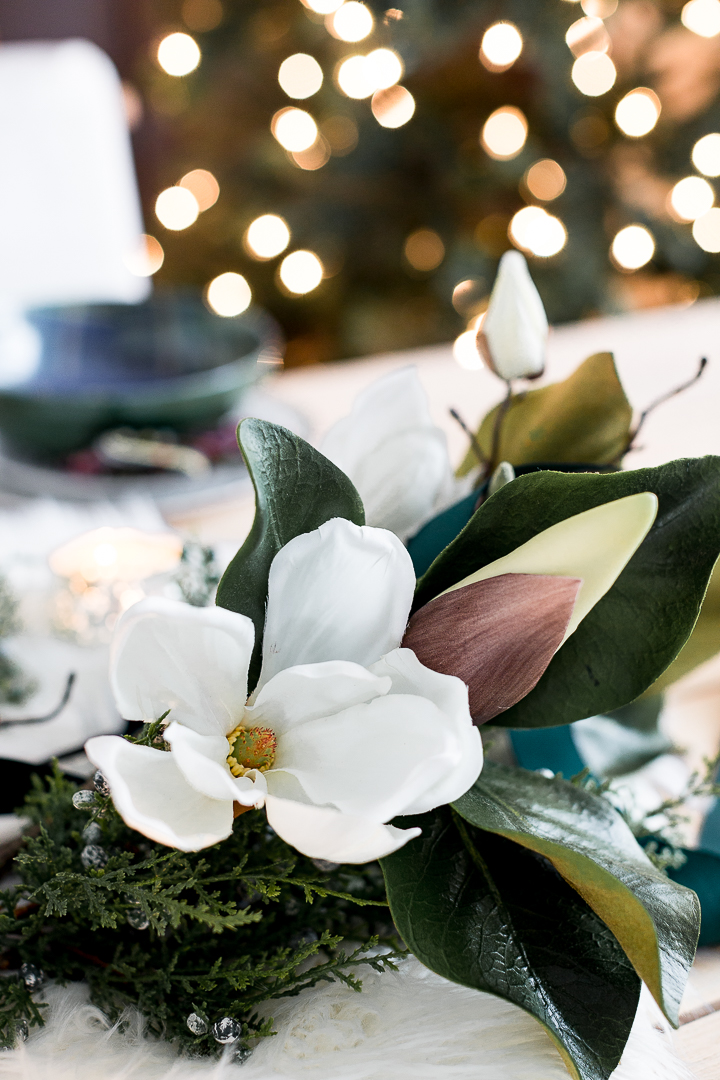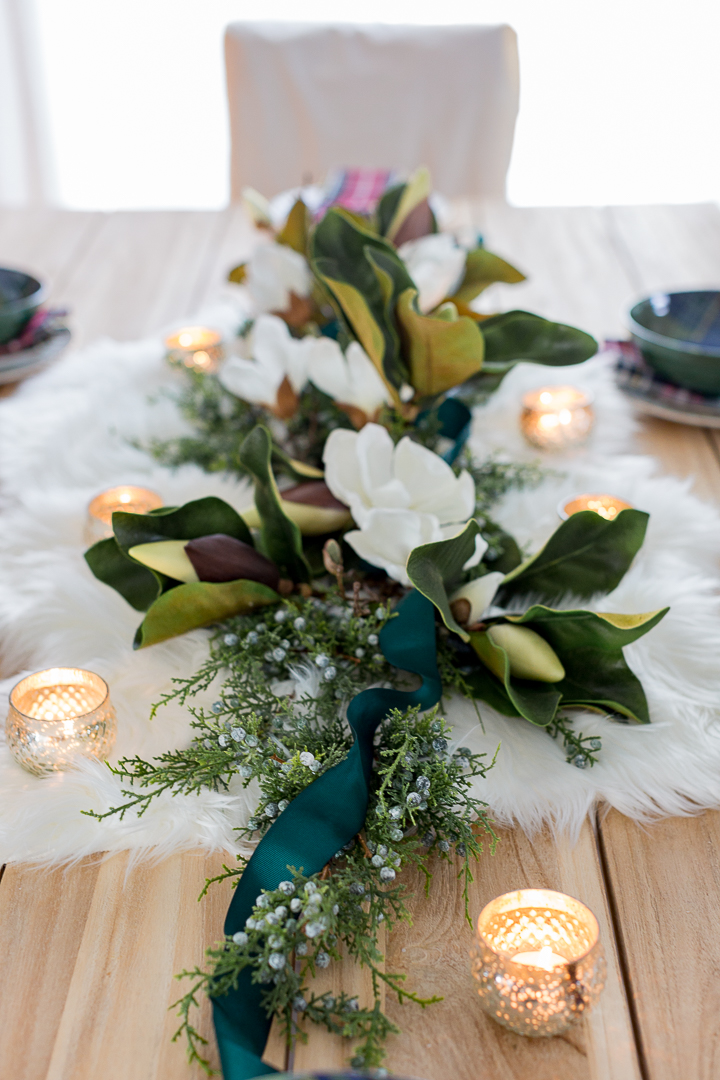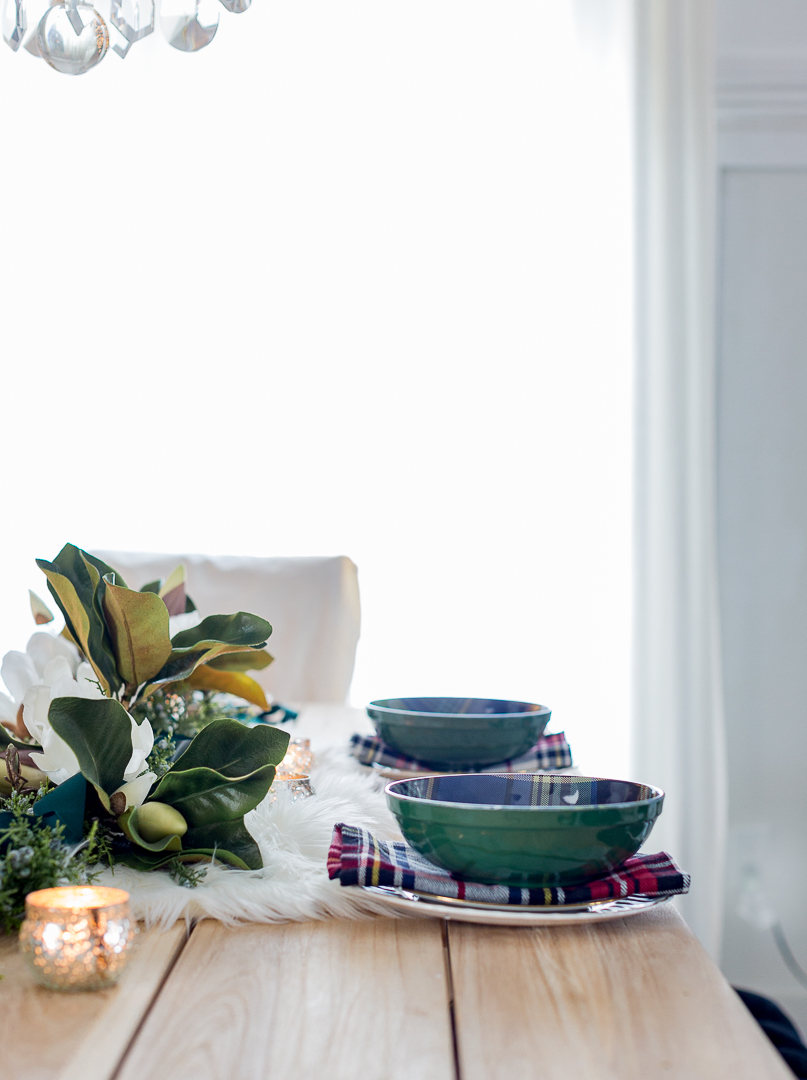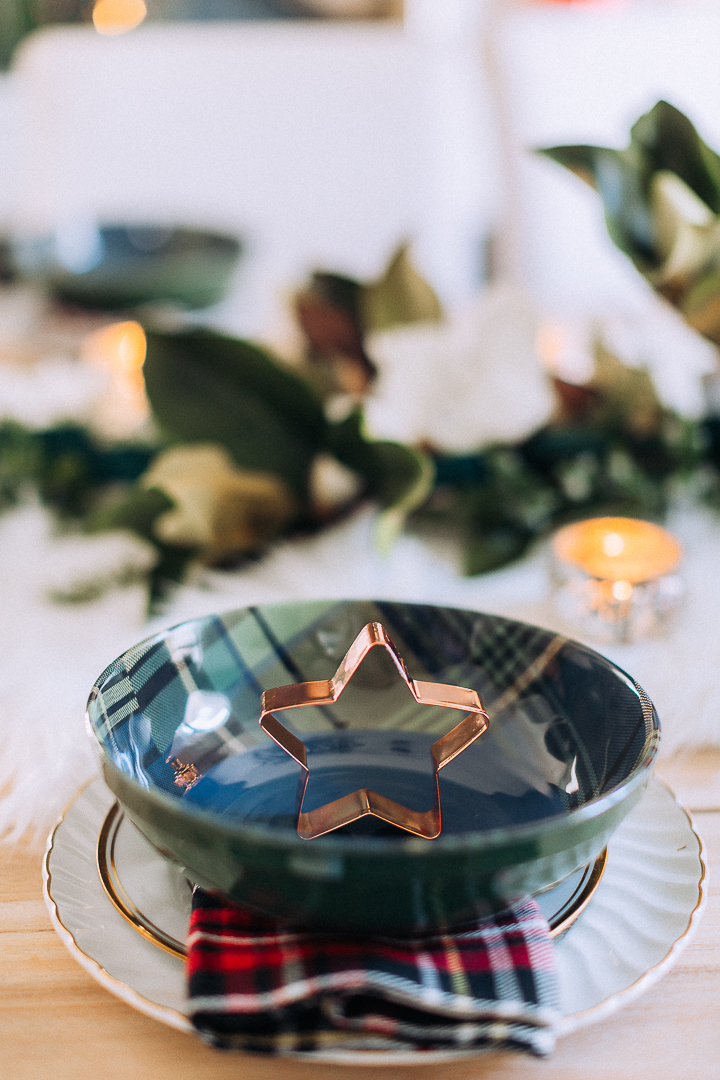 Here is a close up of these adorable bowls.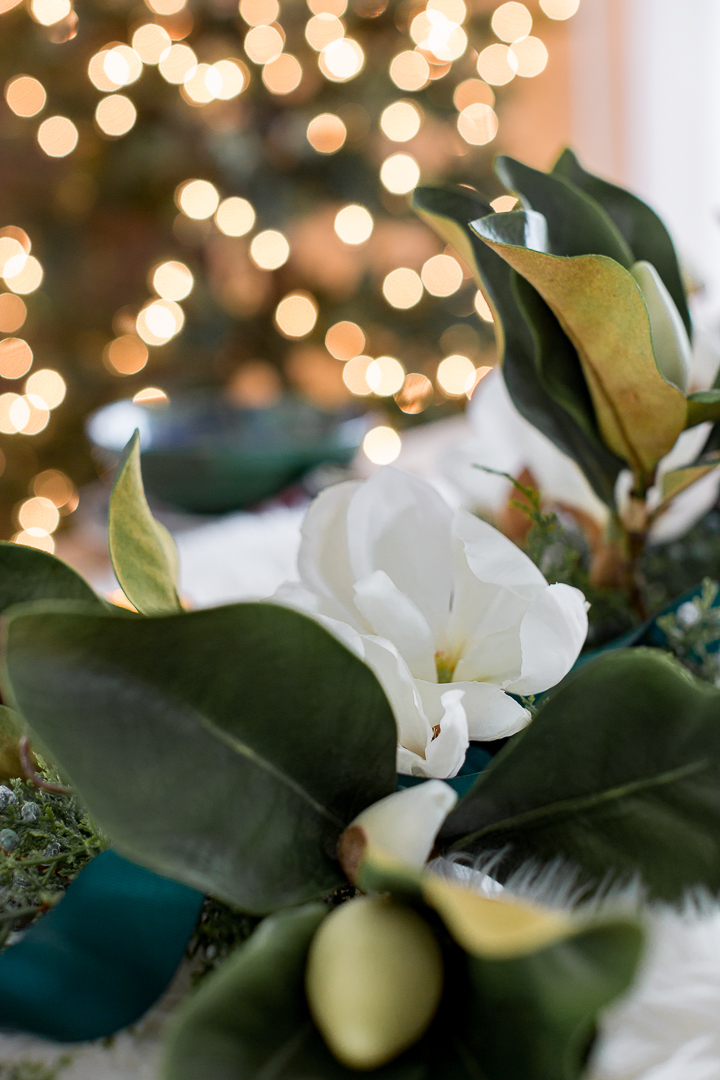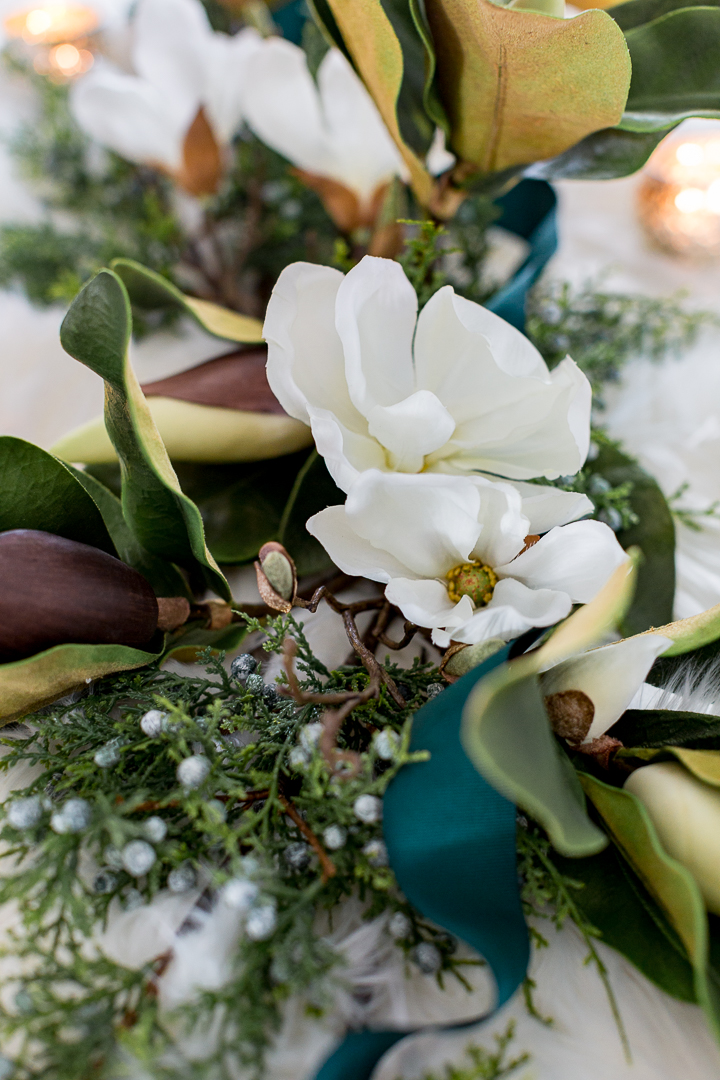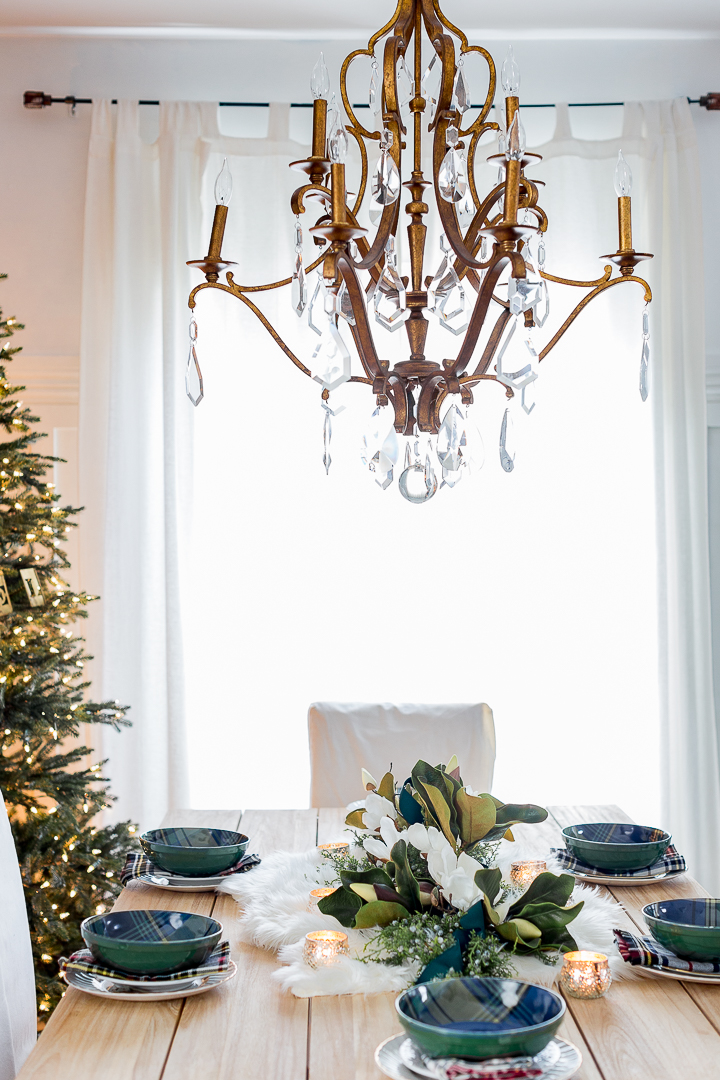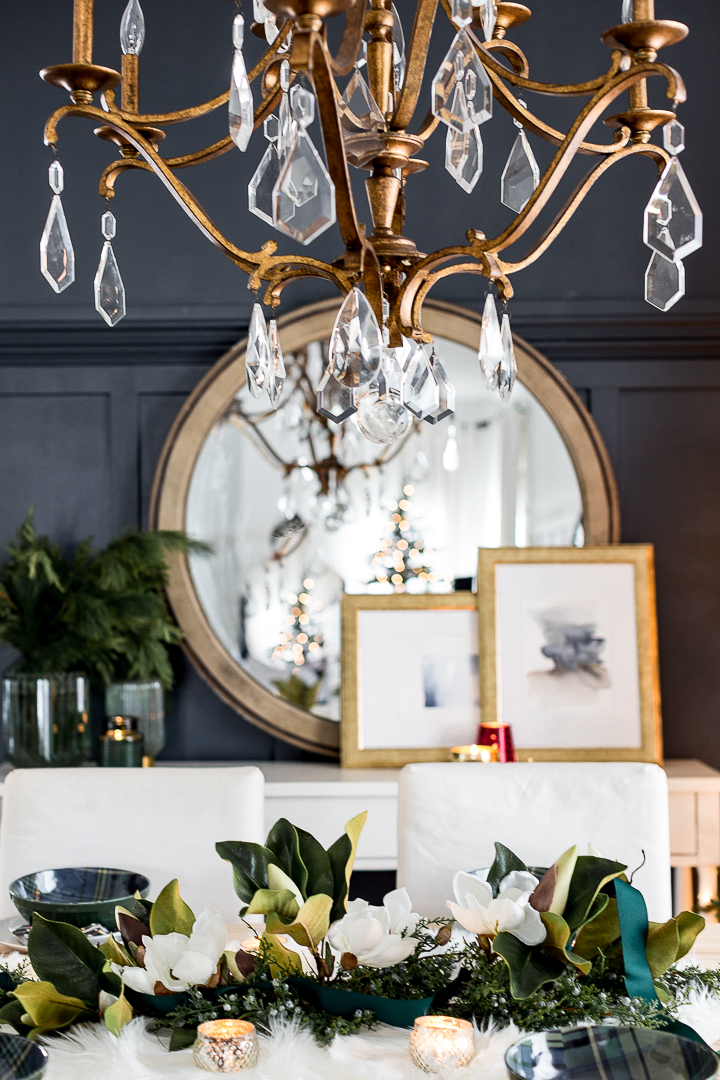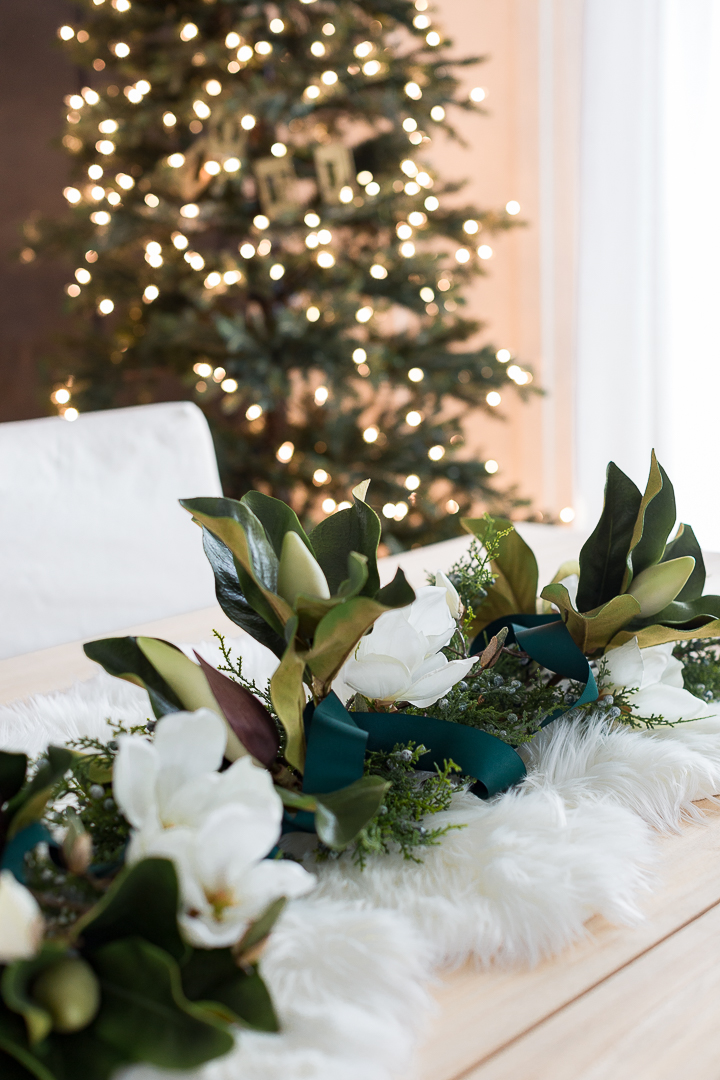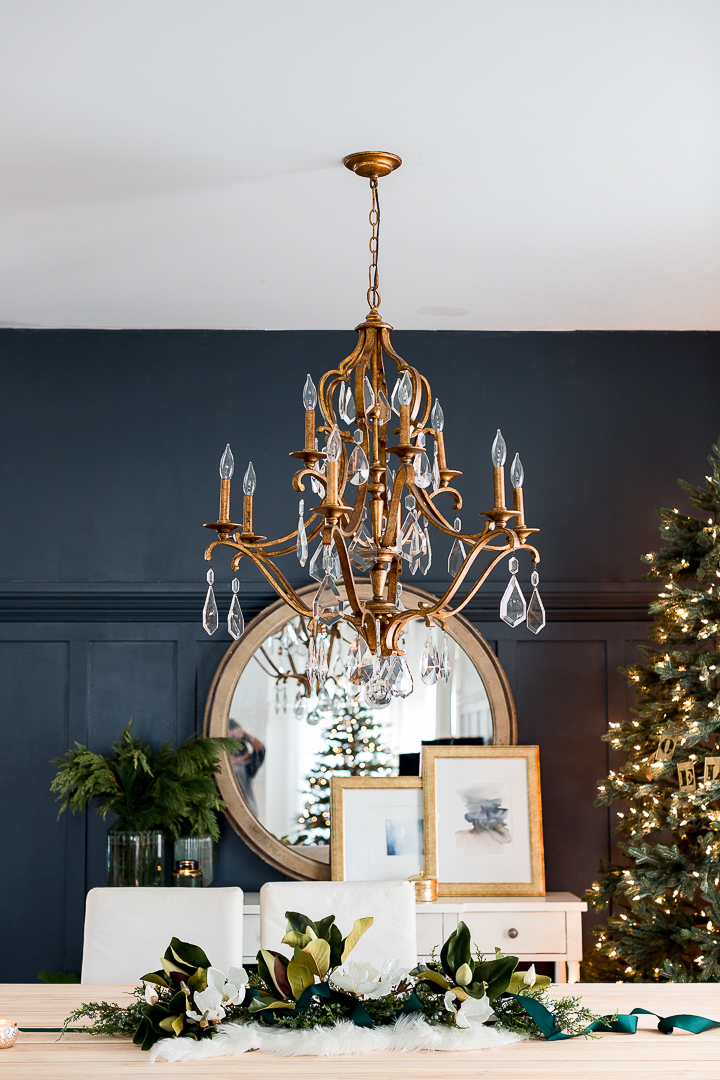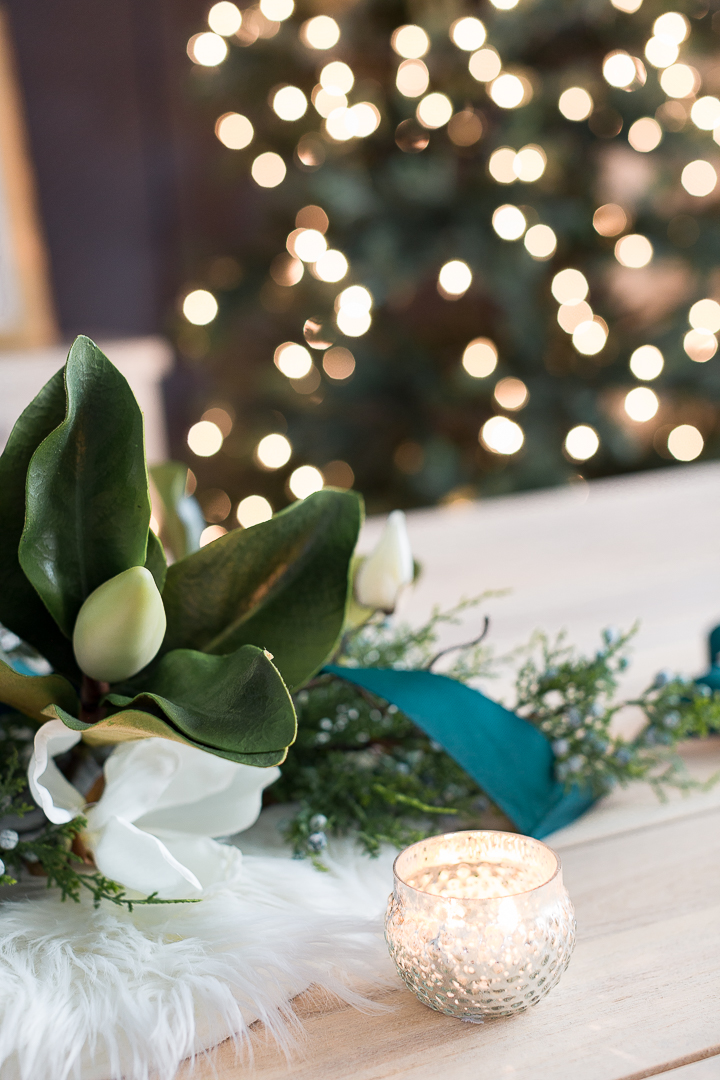 Now let me show how easy it is to make this more of a Christmas scene…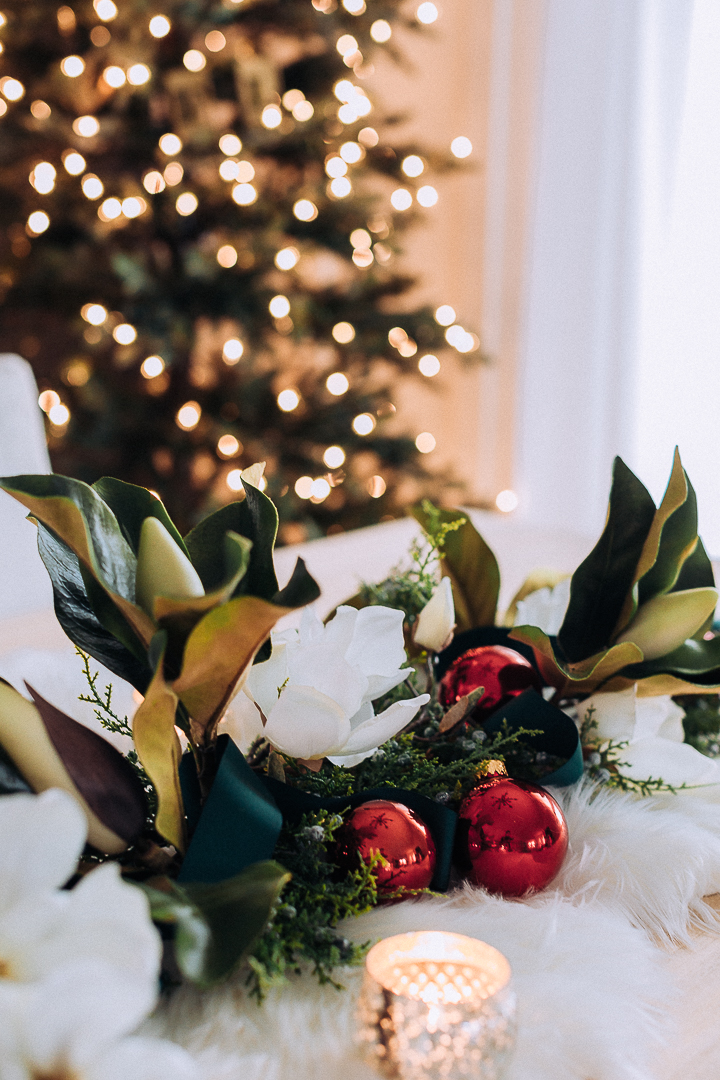 Obviously the beautiful sparkling lights make the photo, but I simply added some red bulbs and….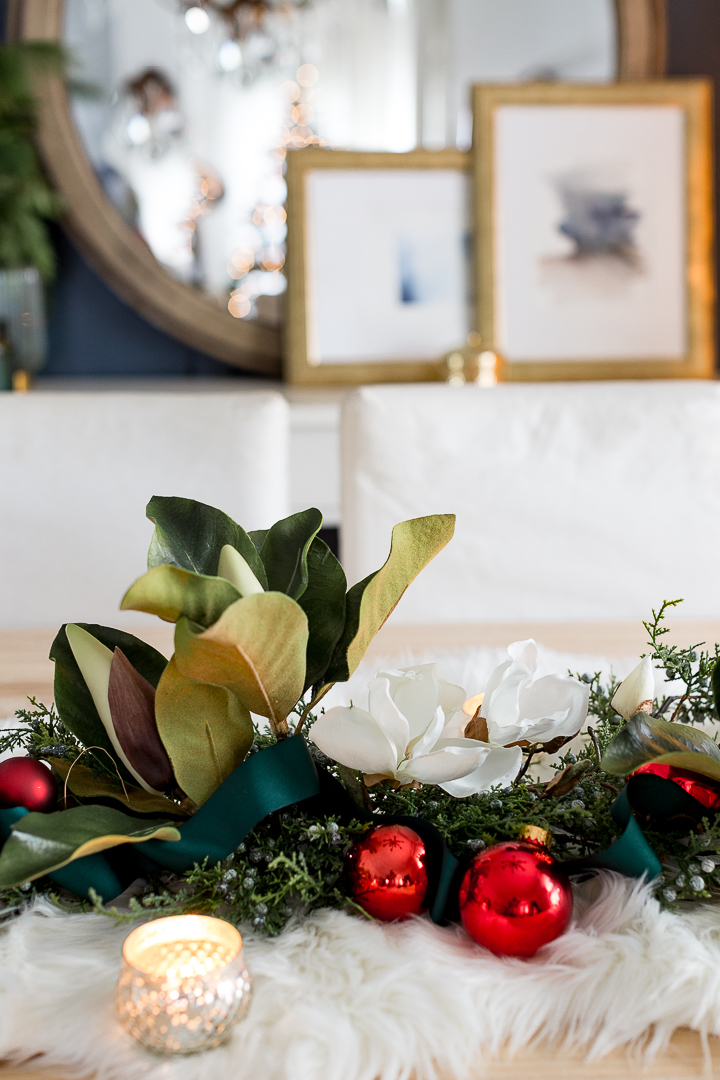 The table is now set for an elegant and festive Christmas dinner….

I love the way the red, the green and the white all look together…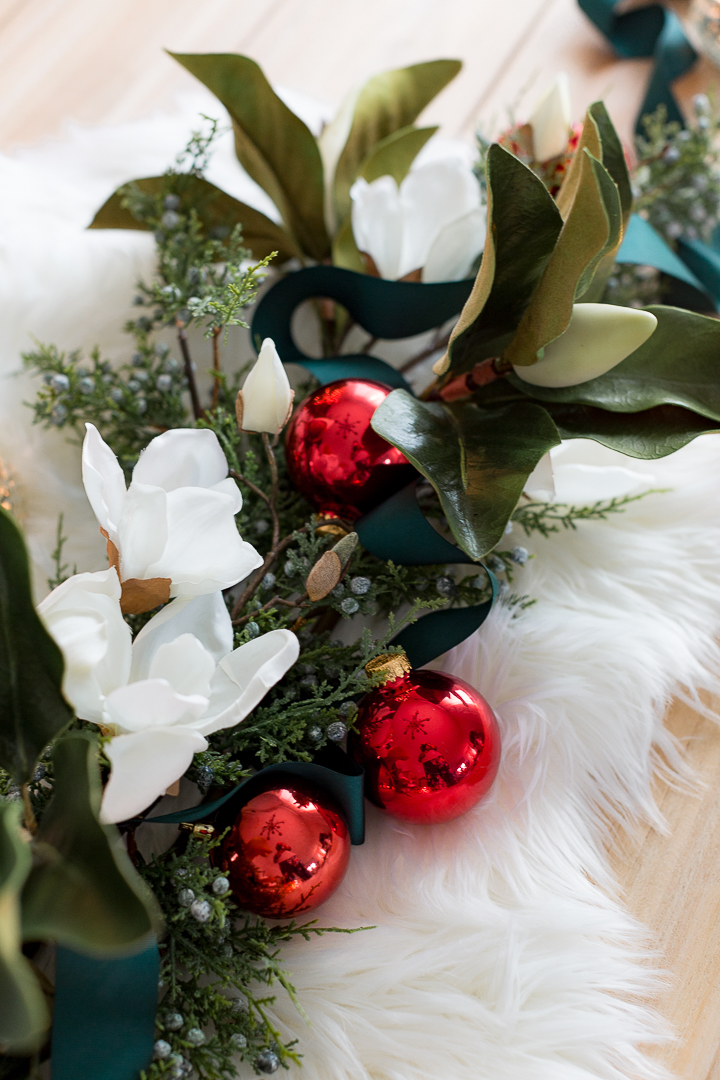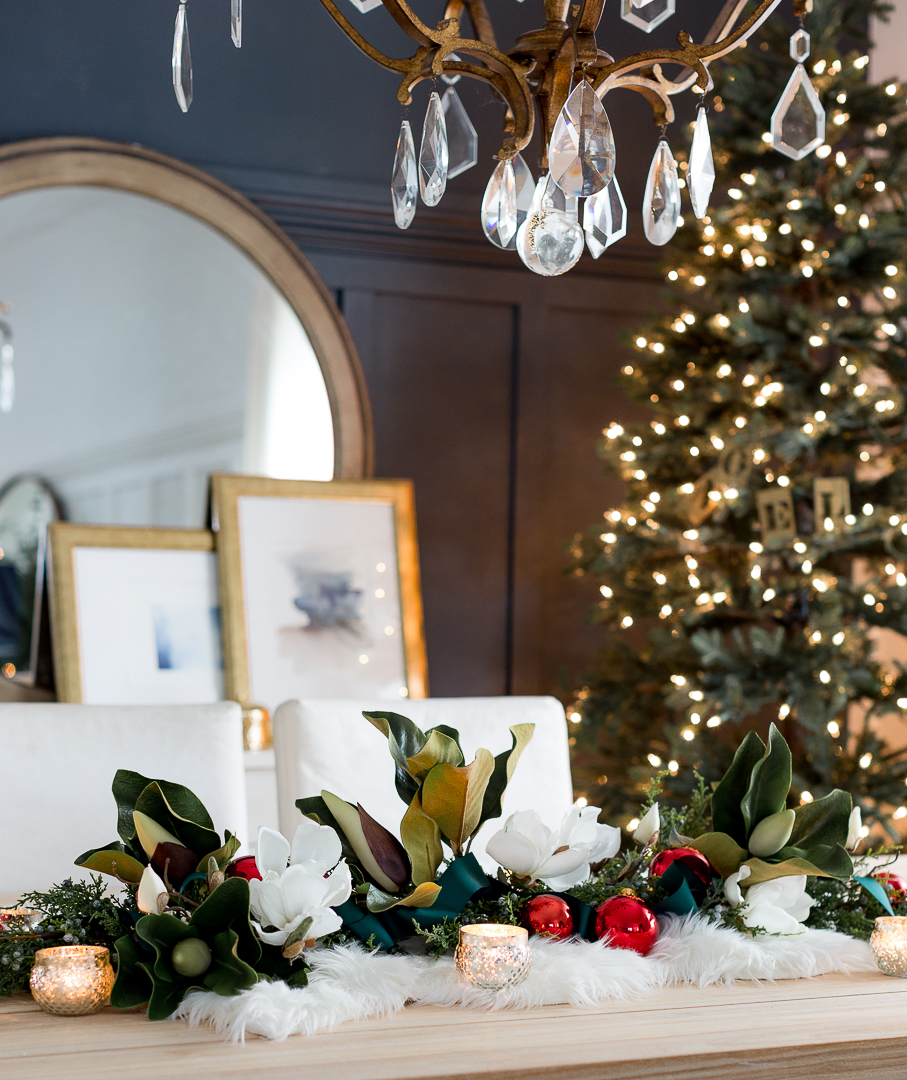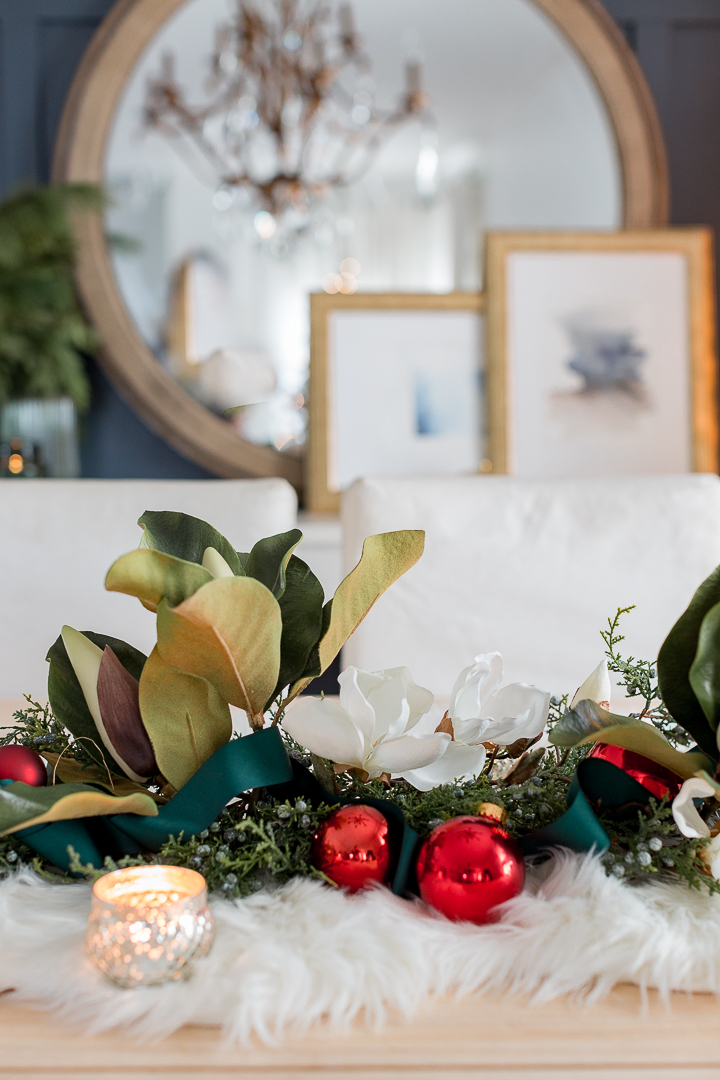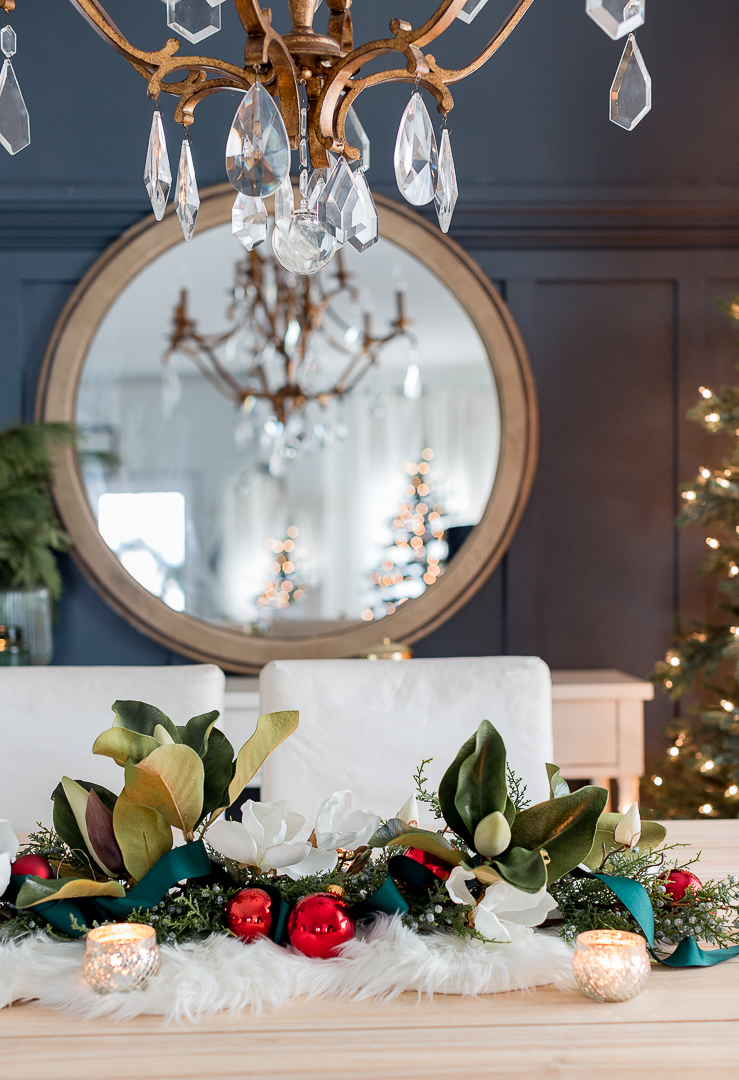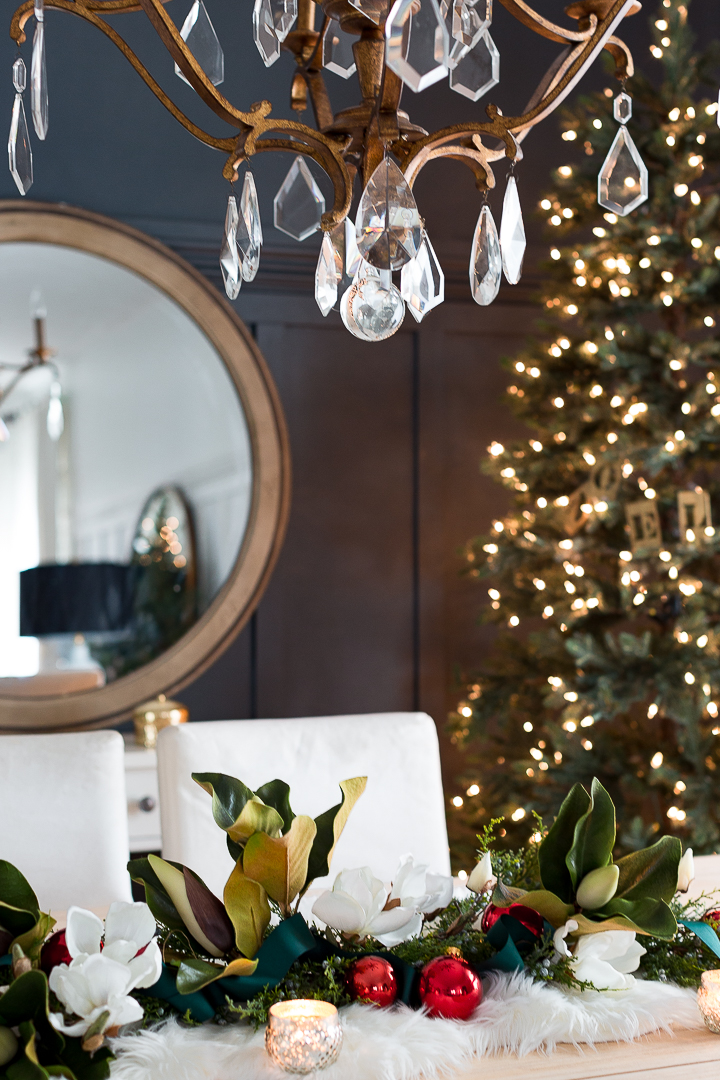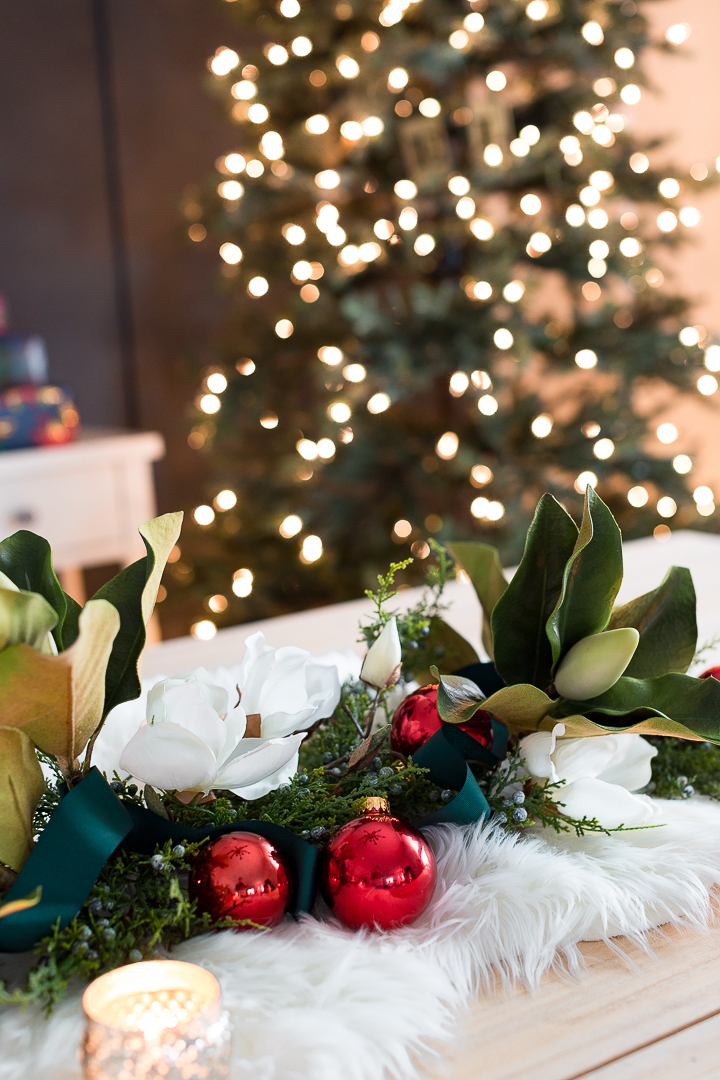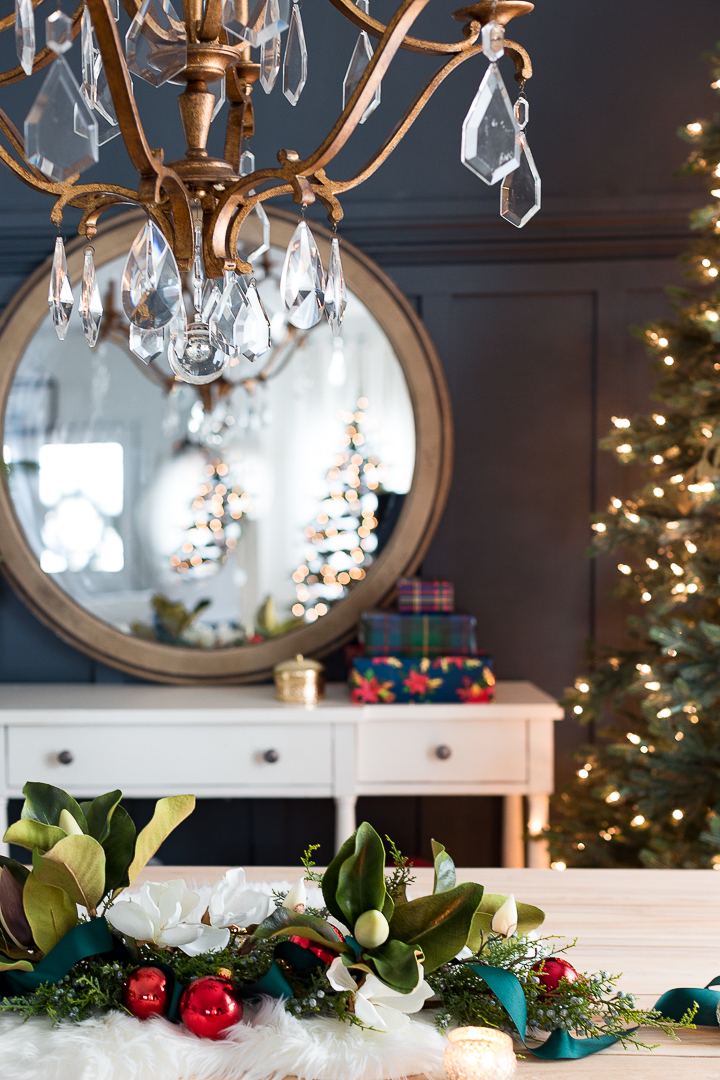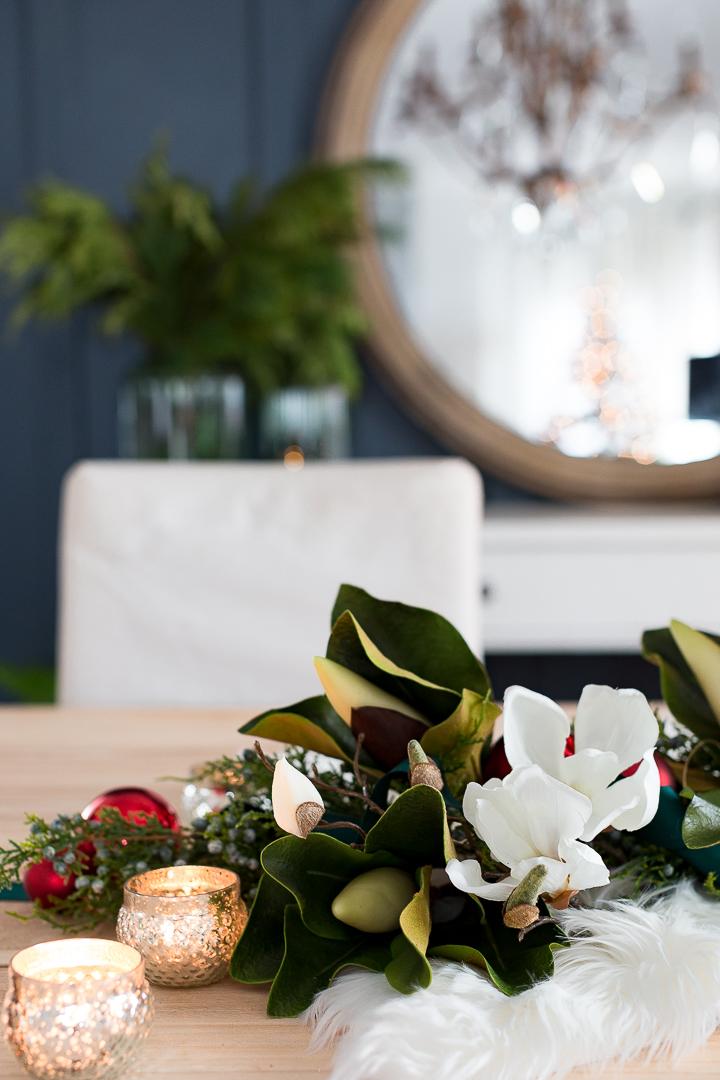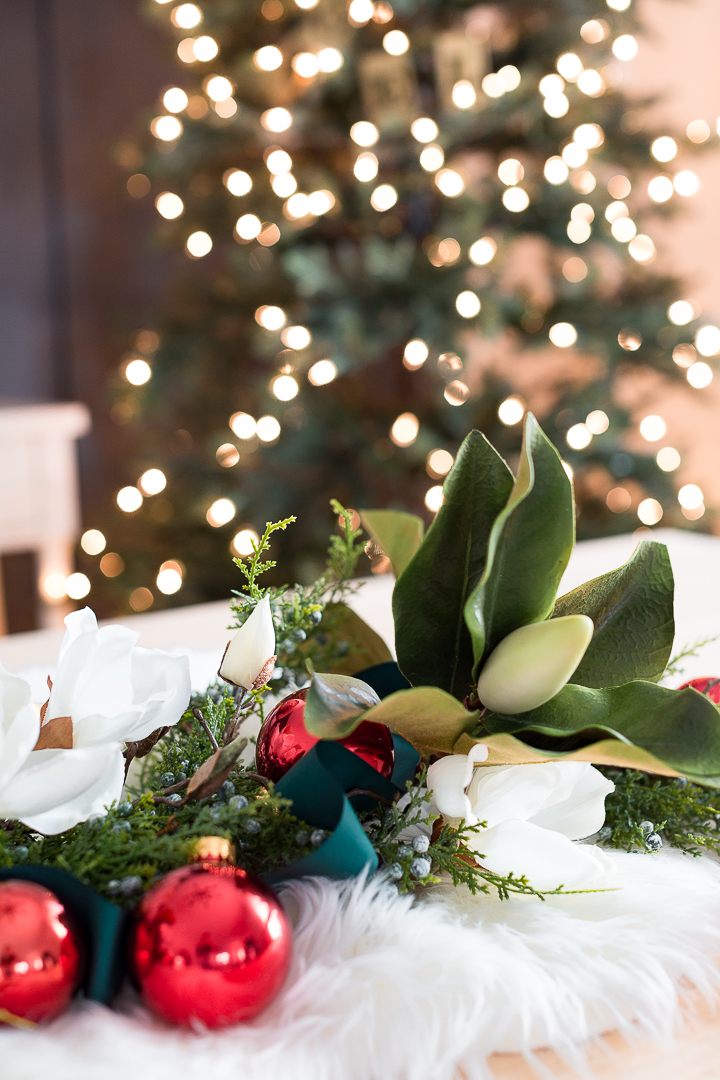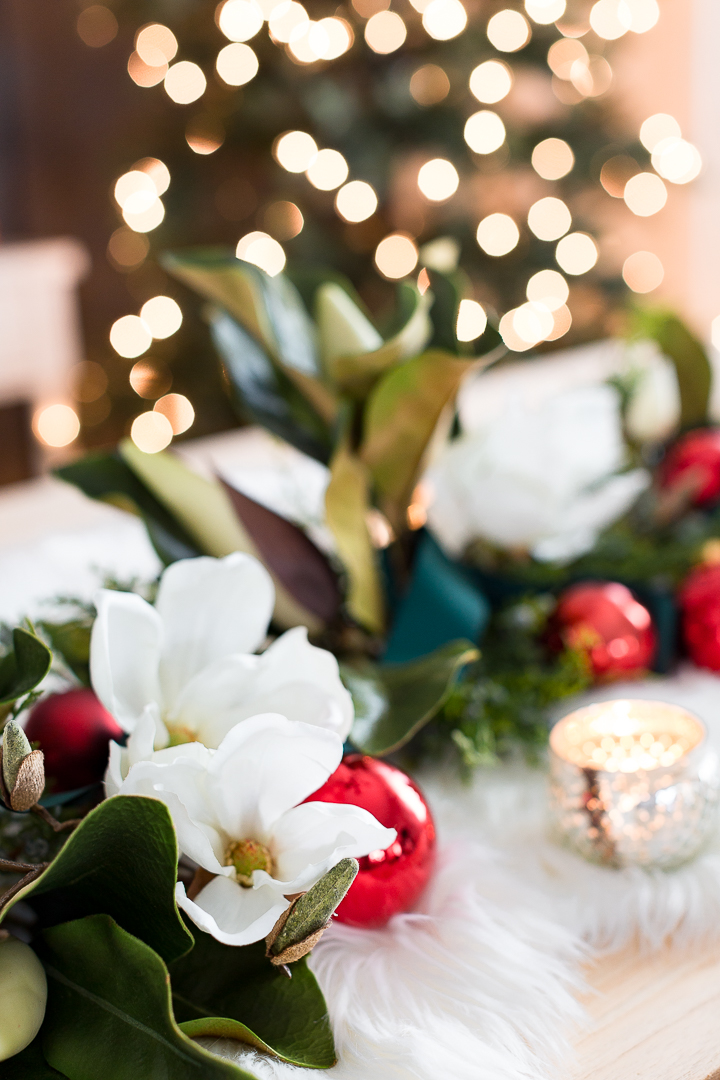 So there you go…a super easy yet beautiful winter table…:)
Thank you so much for stopping by today. See you soon…xo