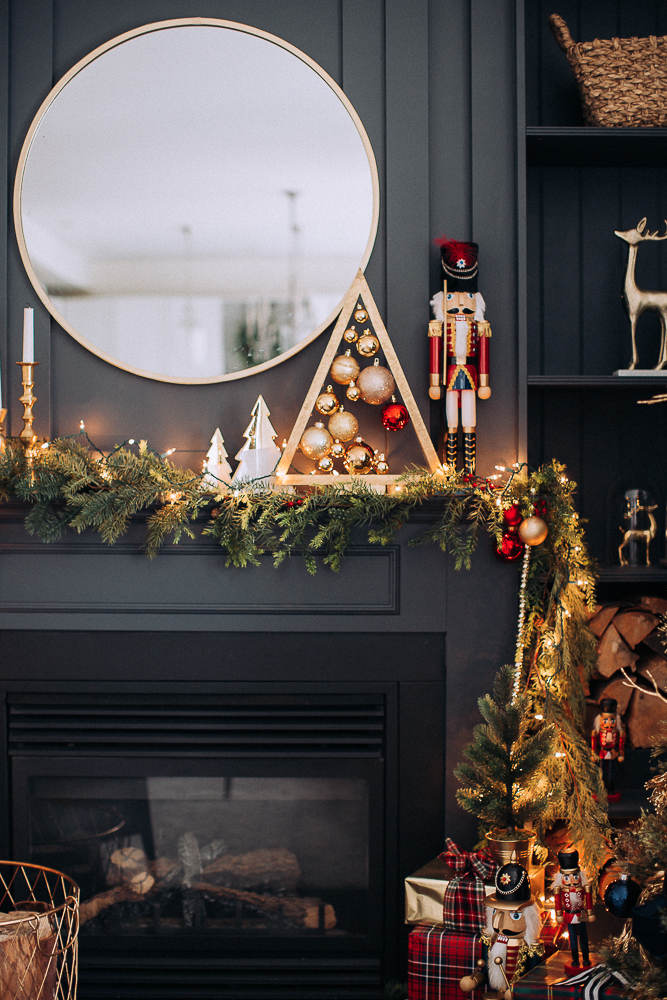 Hello friends. I'm very excited about today's post because I love a challenge. Today I'm participating on a mystery design challenge with my friends:
The Handmade Home
Zevy Joy
Lolly Jane 
Thistlewood Farms
My Sweet Savannah
Nesting With Grace
Beneath My Heart 
The idea of the challenge is to send each other decor items we no longer use and repurpose them into our decor. This time around, we tackled our mantels.
I was happy to receive a little package from my dear friend Annie but I unfortunately, didn't take before photos. I did however, record an Instagram story. (You can skip to the 29 second mark )
That was the before, now let's see the after….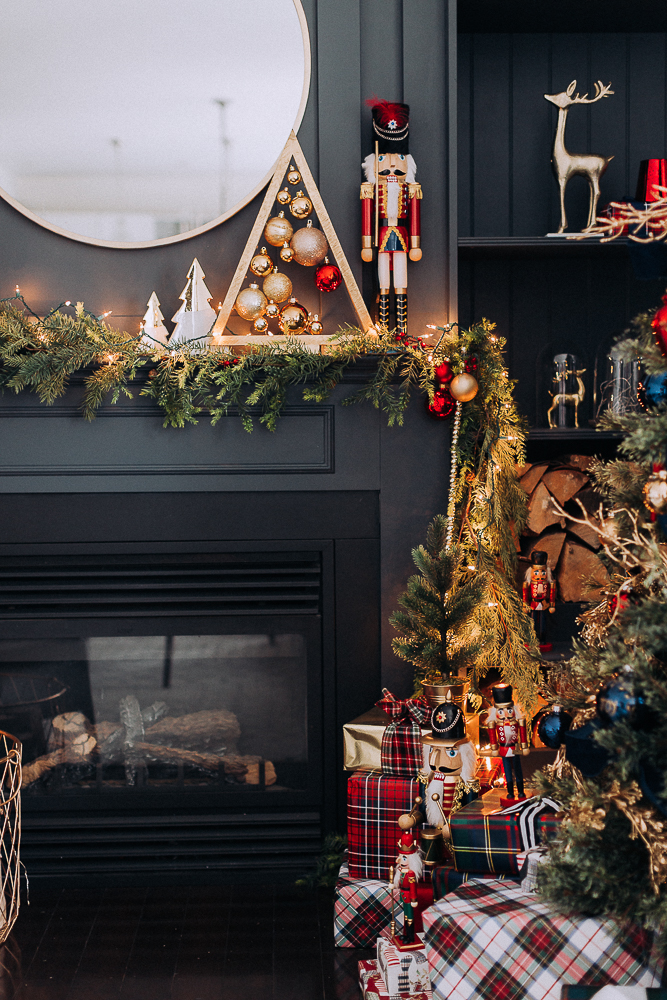 I sprayed painted the little wooden tree and replaced the twine with gilded wire. I then hung some ornaments on it but if I can be honest, it kinda reminded me of the illuminati symbol. HAHA.
I know, I know, it's weird but I just wasn't happy with it. So I removed the wire and hot glued various sizes of Christmas bulbs on it and I think it looks sooo cute now.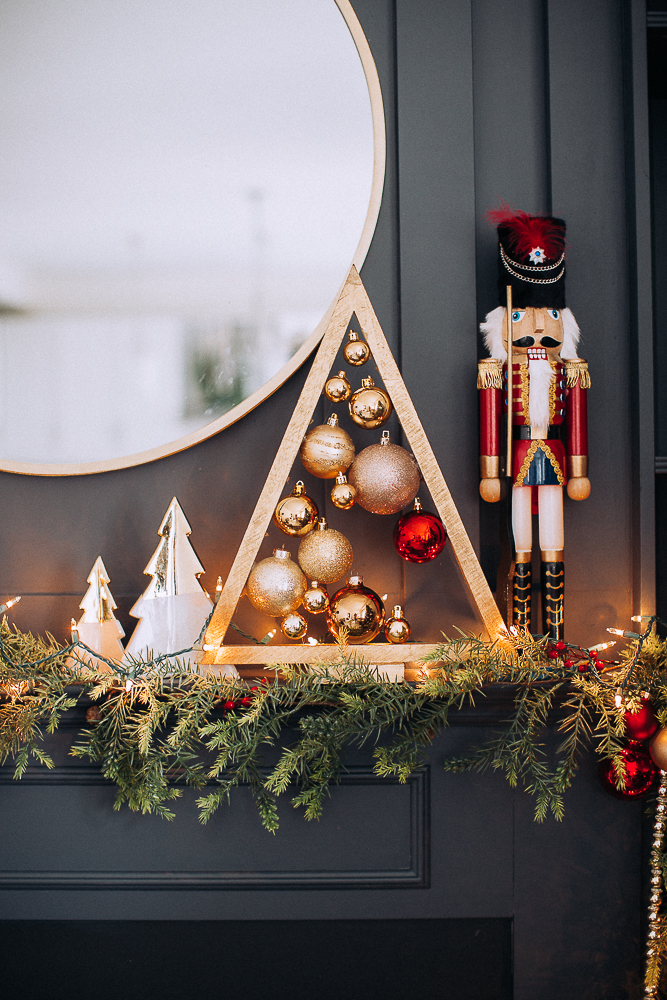 I really like the way the bulbs look like they're suspended within the tree. 🙂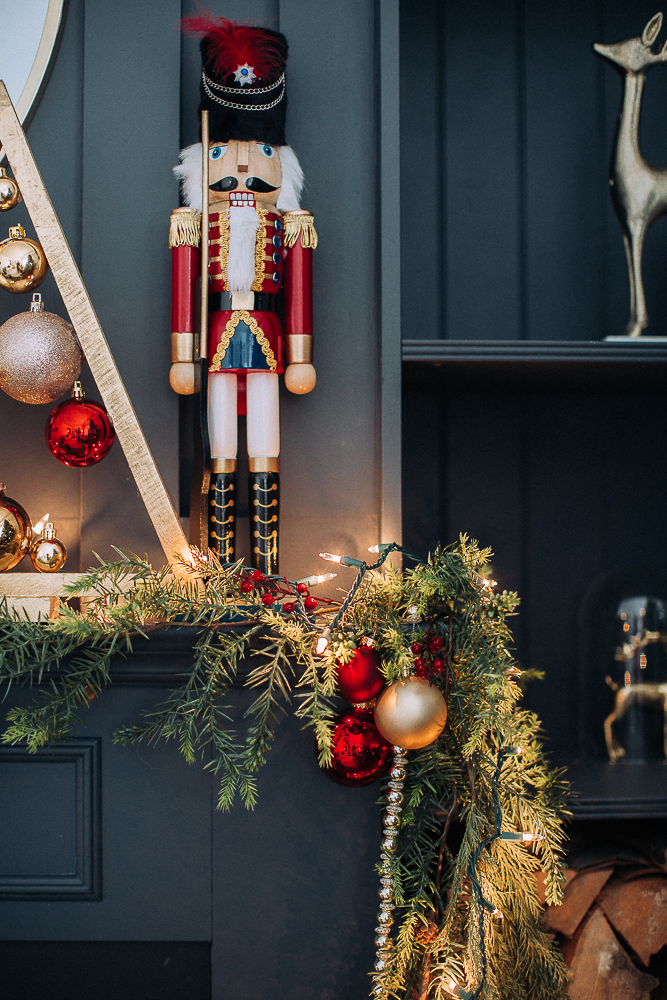 The rest was pretty easy to incorporate. I used the string lights and attached some of the bulbs to the garland.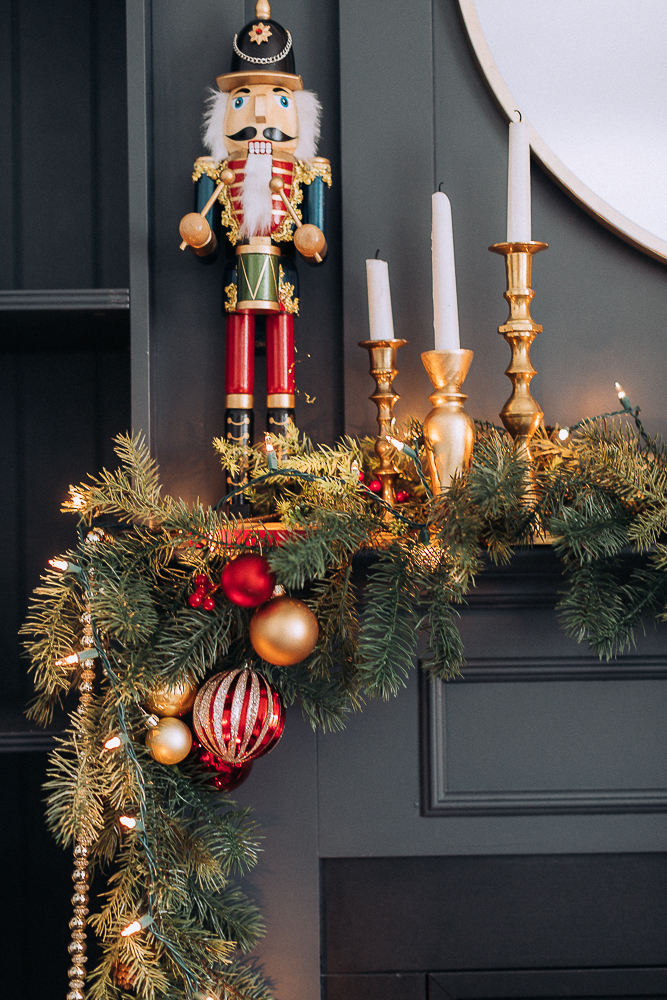 The wooden candlestick got a coat of spray paint and done!  Here are more of the bulbs as well.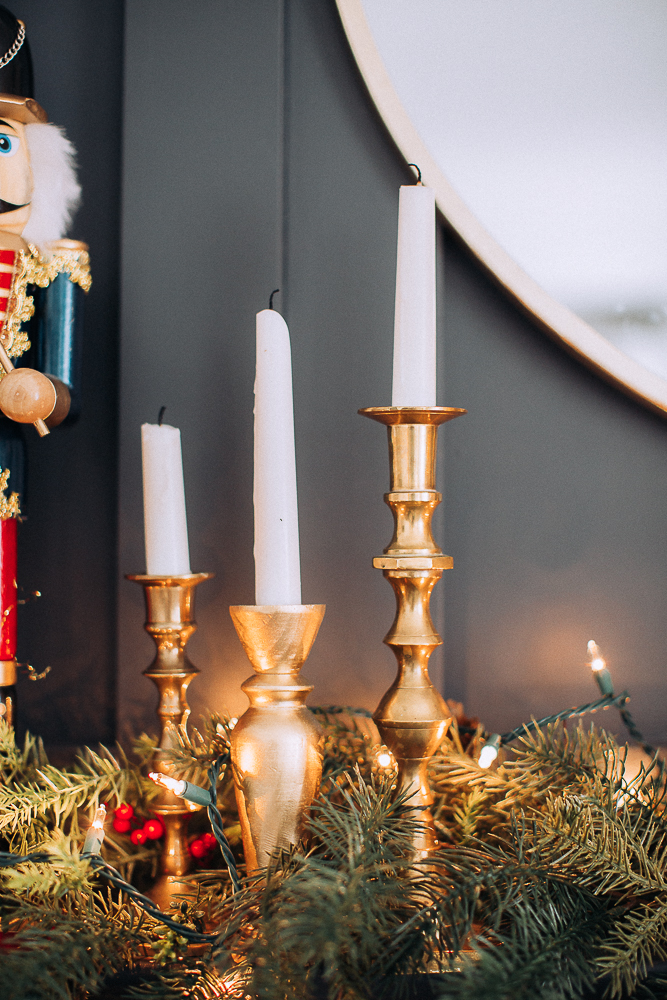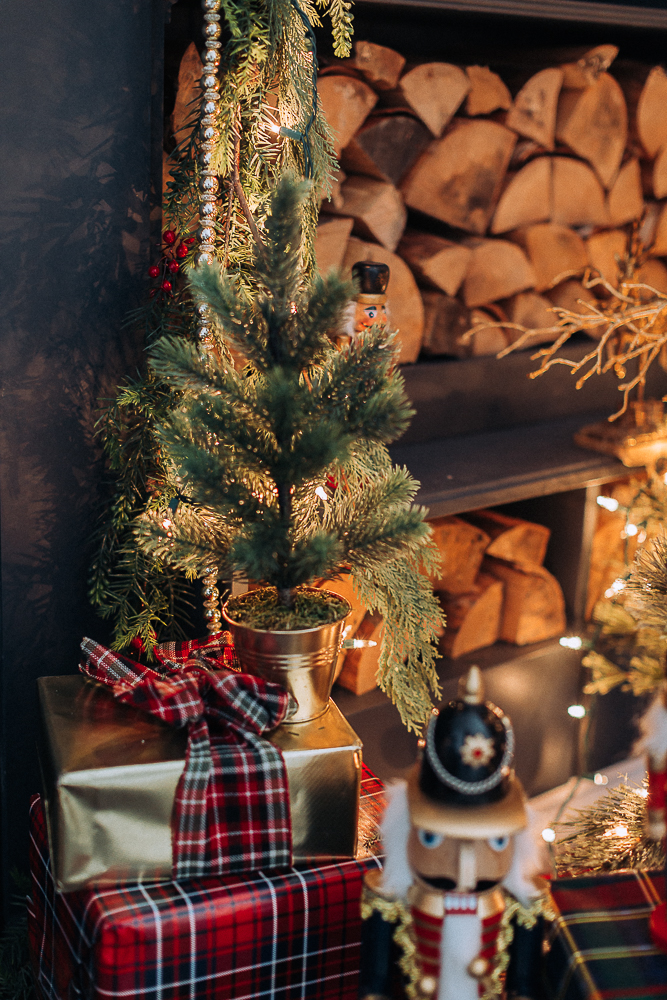 I also spray painted the pot of the little tree and placed it at the foot of the mantel.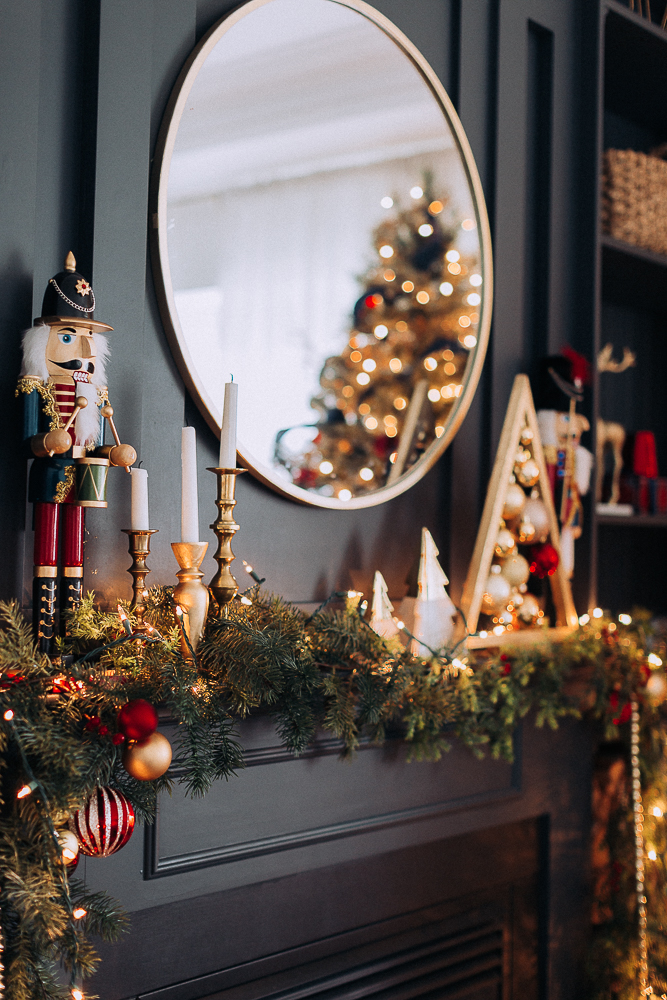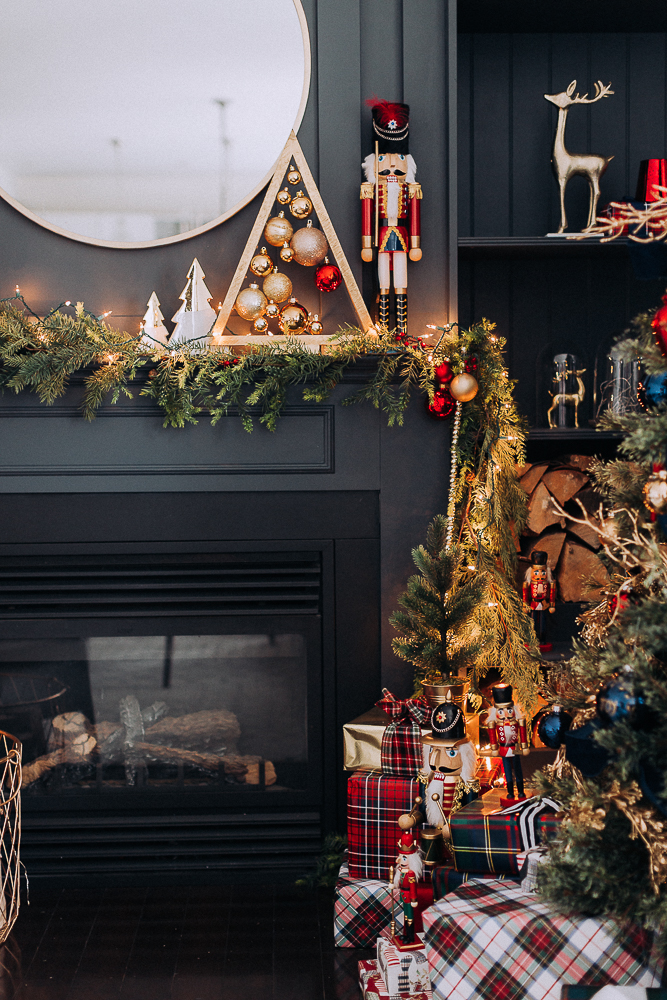 So what do you think? How did I do?
Now let's see what my dear friend Traci did with the items I sent her. Go HERE to see.
And check out the rest of the fun below:
The Handmade Home
Zevy Joy
Lolly Jane 
Thistlewood Farms
My Sweet Savannah
Nesting With Grace
Beneath My Heart