Hello friends. Happy Thursday. I hope your week is going well. It's almost the weekend and just a few more sleeps until Christmas.  I have a couple more posts to share with you before the holidays and then I'll be taking a little time off to
spend time with family. In the meantime, I wanted to share a quick and easy way to make a Modern Christmas Wreath. I truly think that you can use this method for various seasons and I'm looking forward to updating it.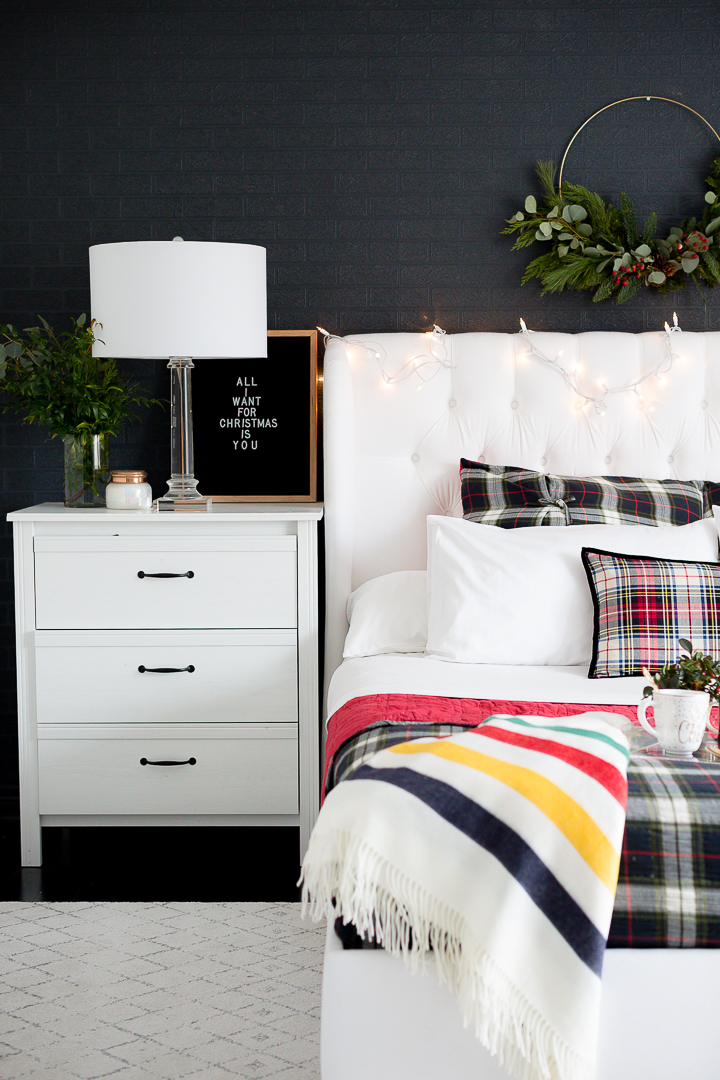 I also wanted to share with a new friend with you. My friends from White Terry.  White Terry is a BRAND new small business located here in Canada. They make the most beautiful organic cotton bedding. They are  made with  high quality organic materials inspired by interior designers.  I can honestly tell you that these are the softest sheets I've ever slept on. It truly feels like you're sleeping on luxury hotel sheets.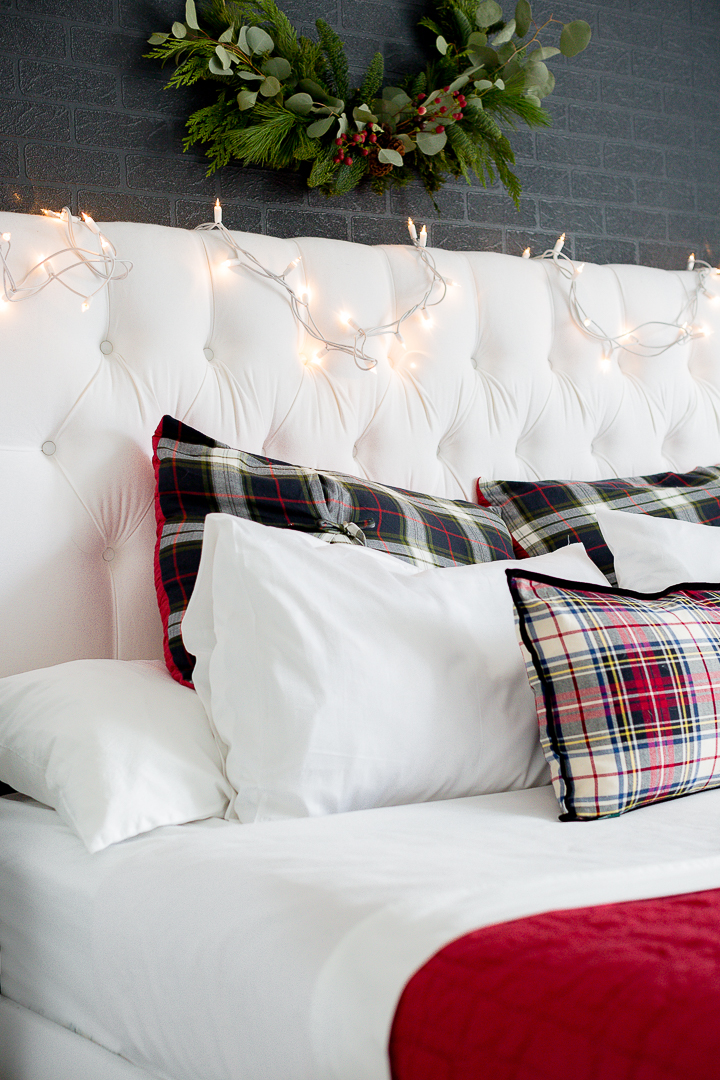 I really also love the fact that White Terry donates a portion of their profits to Sleeping Children around the World, an organization that provide bedkits to children ages 6 to 12 in developing countries. Each bed kit consists of a mattress and bedding, mosquito net, school supplies, clothing and footwear.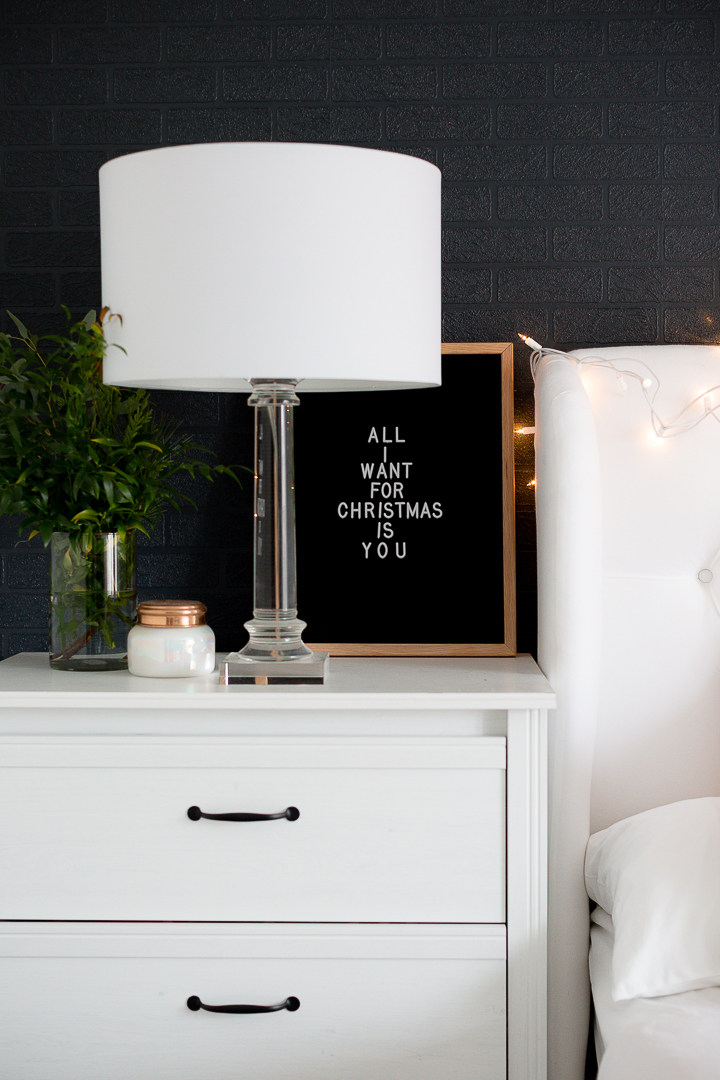 As an entrepreneur myself, I appreciate all the hard work and effort that goes into building a business, so it would mean a lot to me if you  could spare a little bit of your time to visit White Terry
You can use code lucy20 for a 20% off discount at checkout. 🙂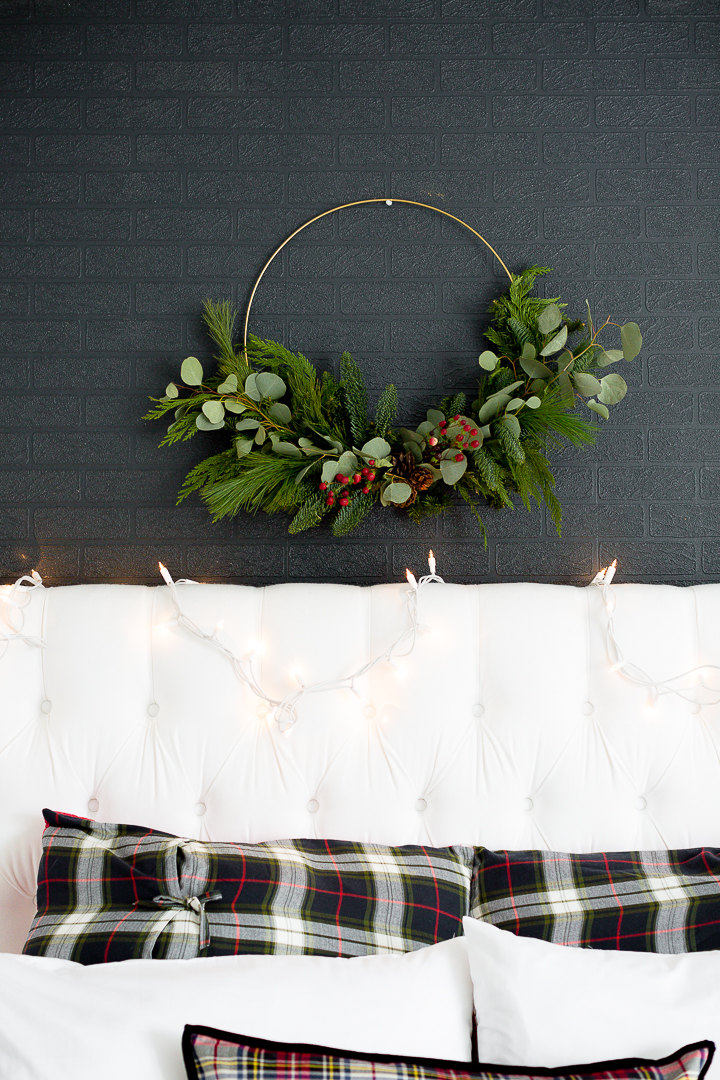 But getting back to the wreath, here is a little video I made for you.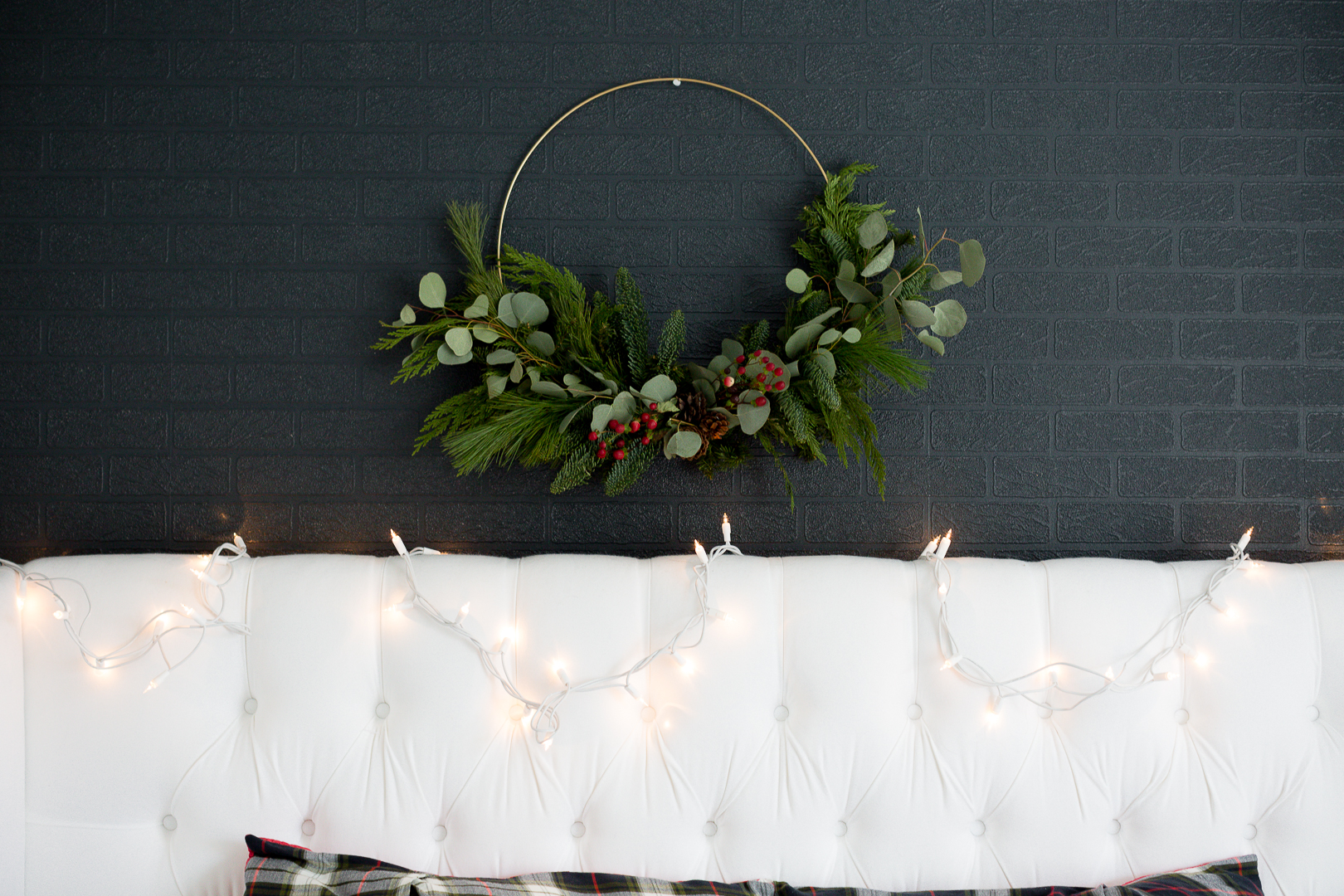 I really find this method so much easier than having to do individual little bundles as a typical wreath is usually made. Also, using the faux garland allows you to use it as a filler and you don't need as much fresh greenery.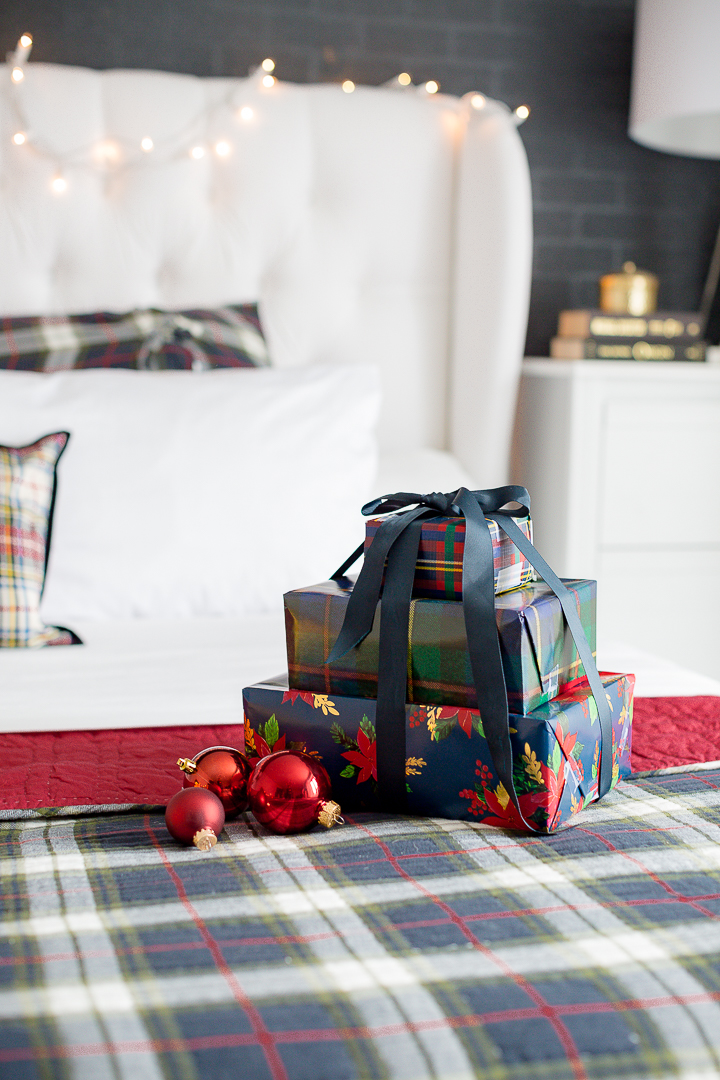 I found the prettiest floral gift wrap the other day at Homesense which coordinated so well with the rest of my plaid wrapping paper. I shared a little secret about my wrapped gifts on Instagram the other day. Wanna know what it is?
Well, I confessed that most of my wrapped 'gifts' around the house are either cereal boxes, mac n' cheese boxes or any other box from the pantry. lol.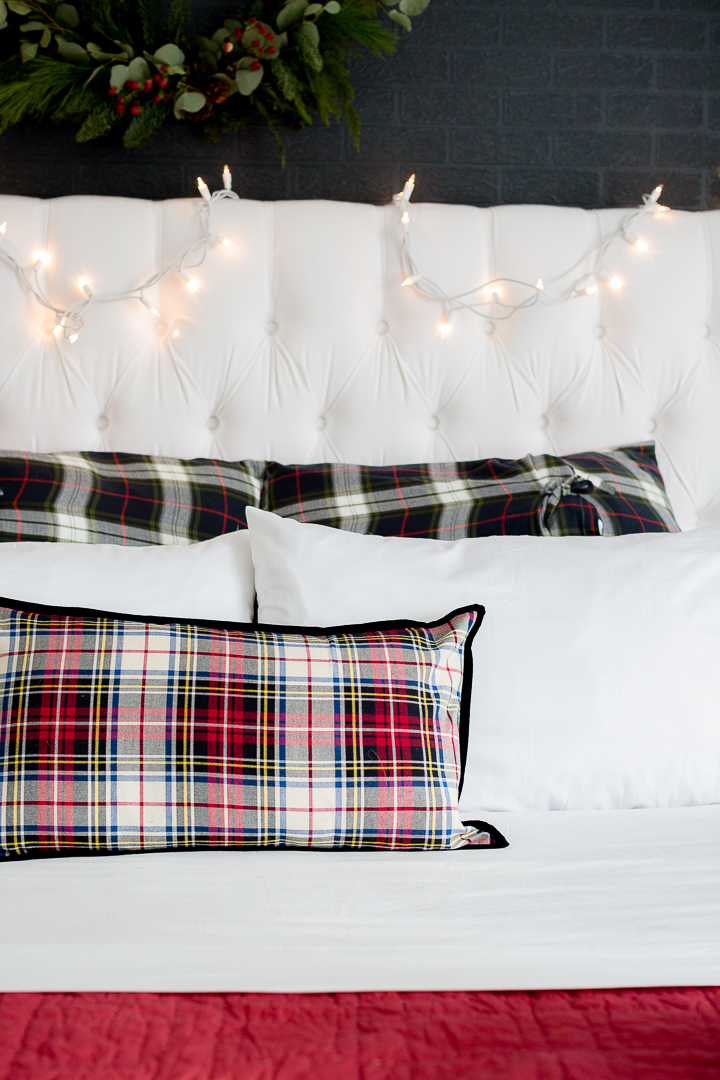 I love this pillow from Ralph Lauren. It's such a classic plaid don't you think? And it looks lo good against the white.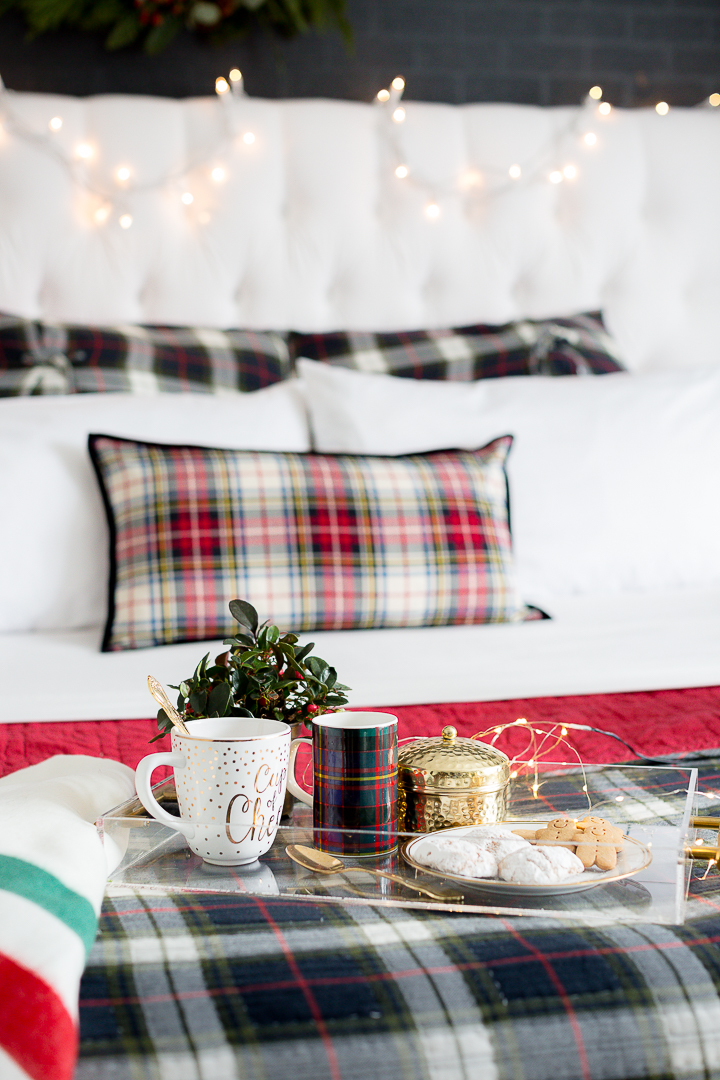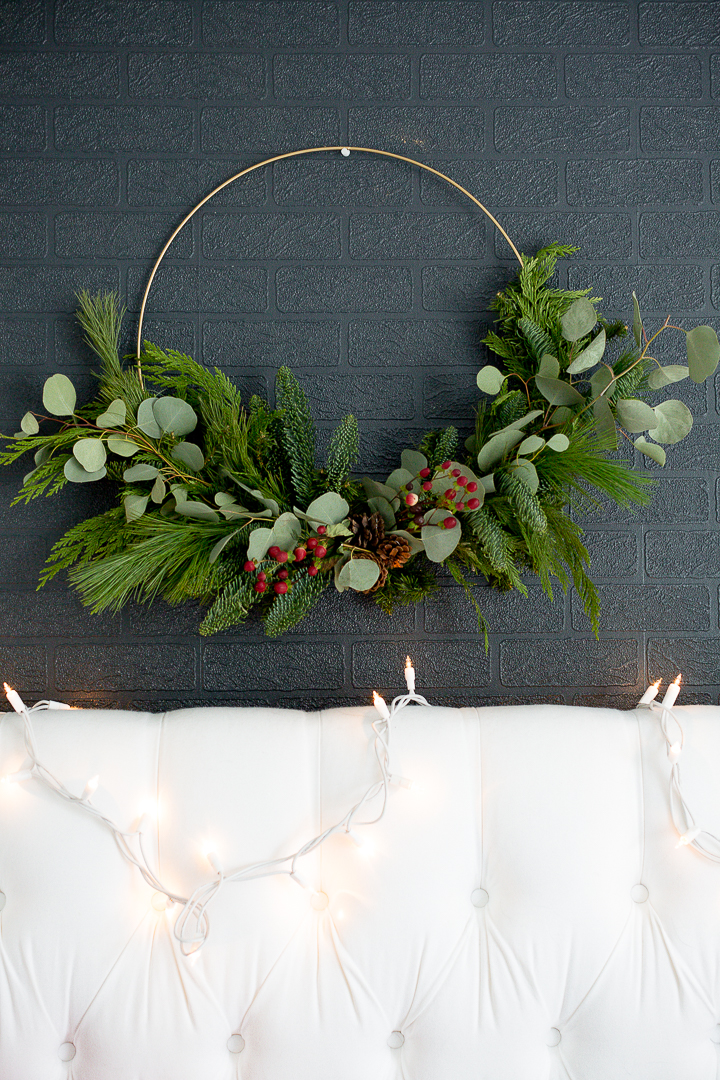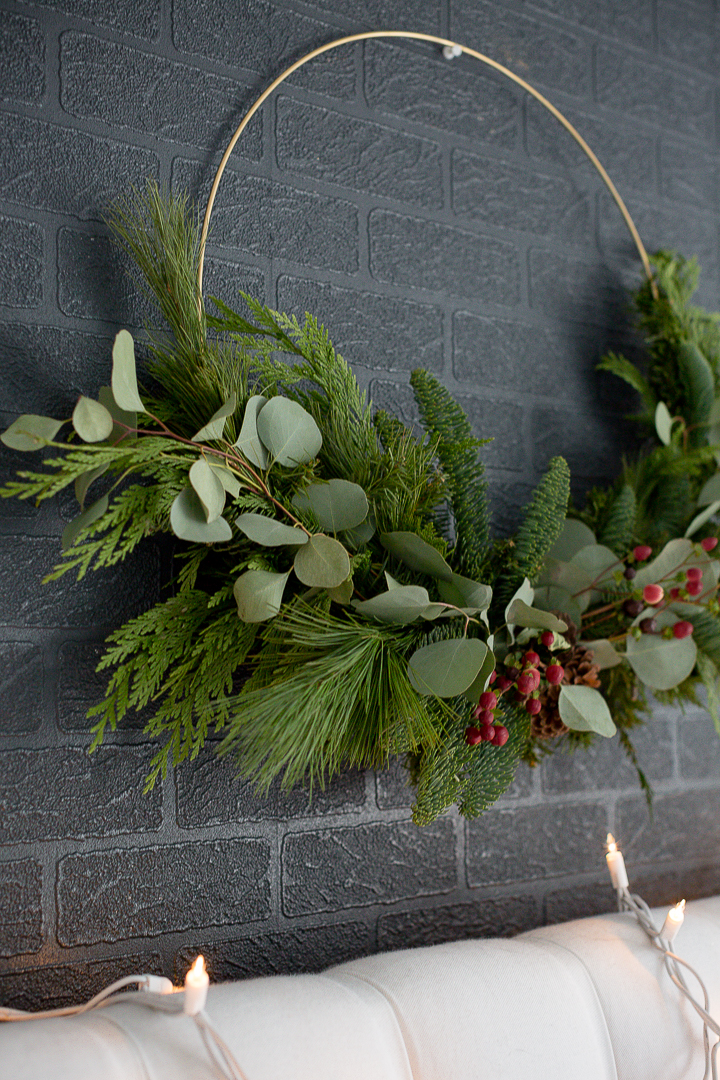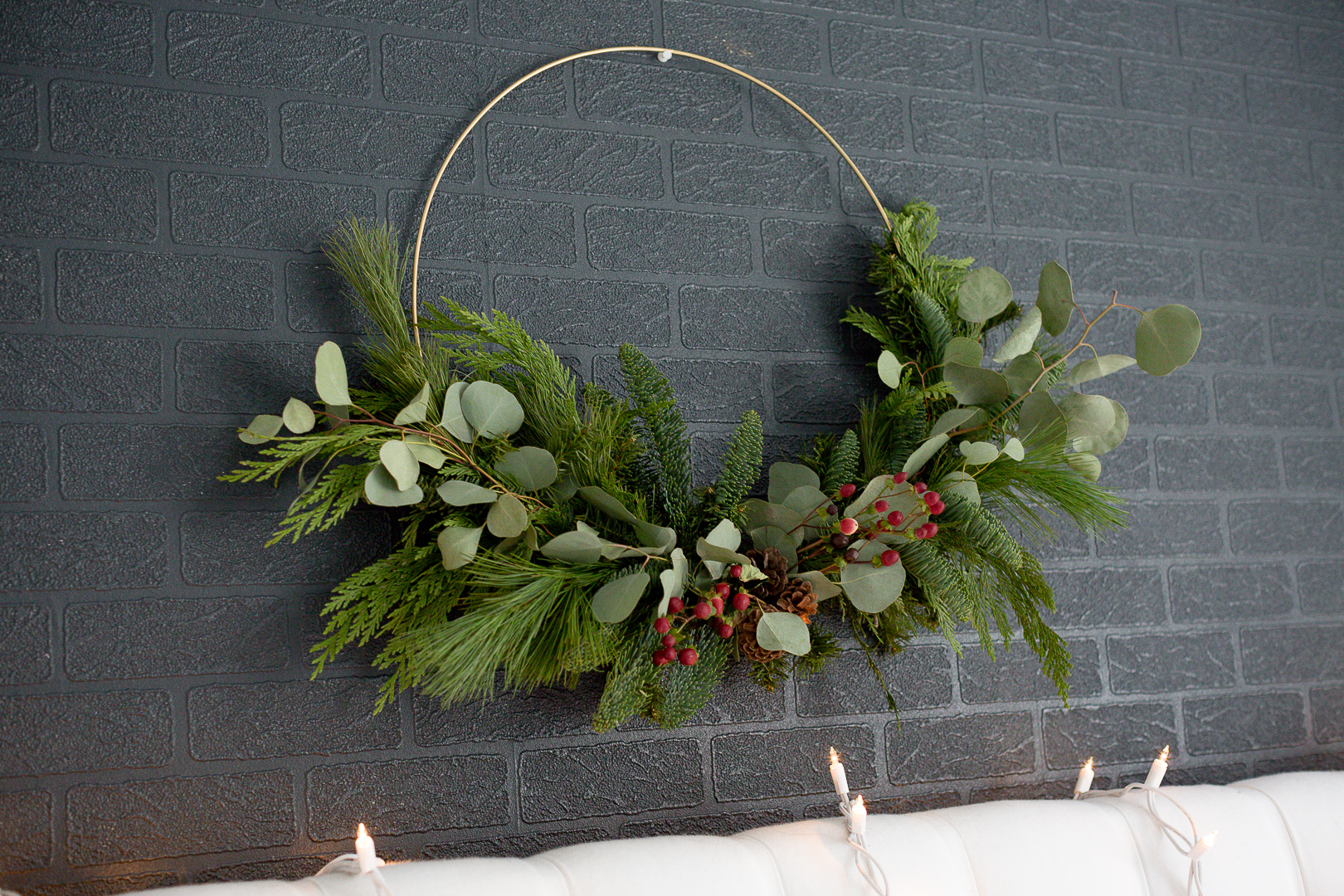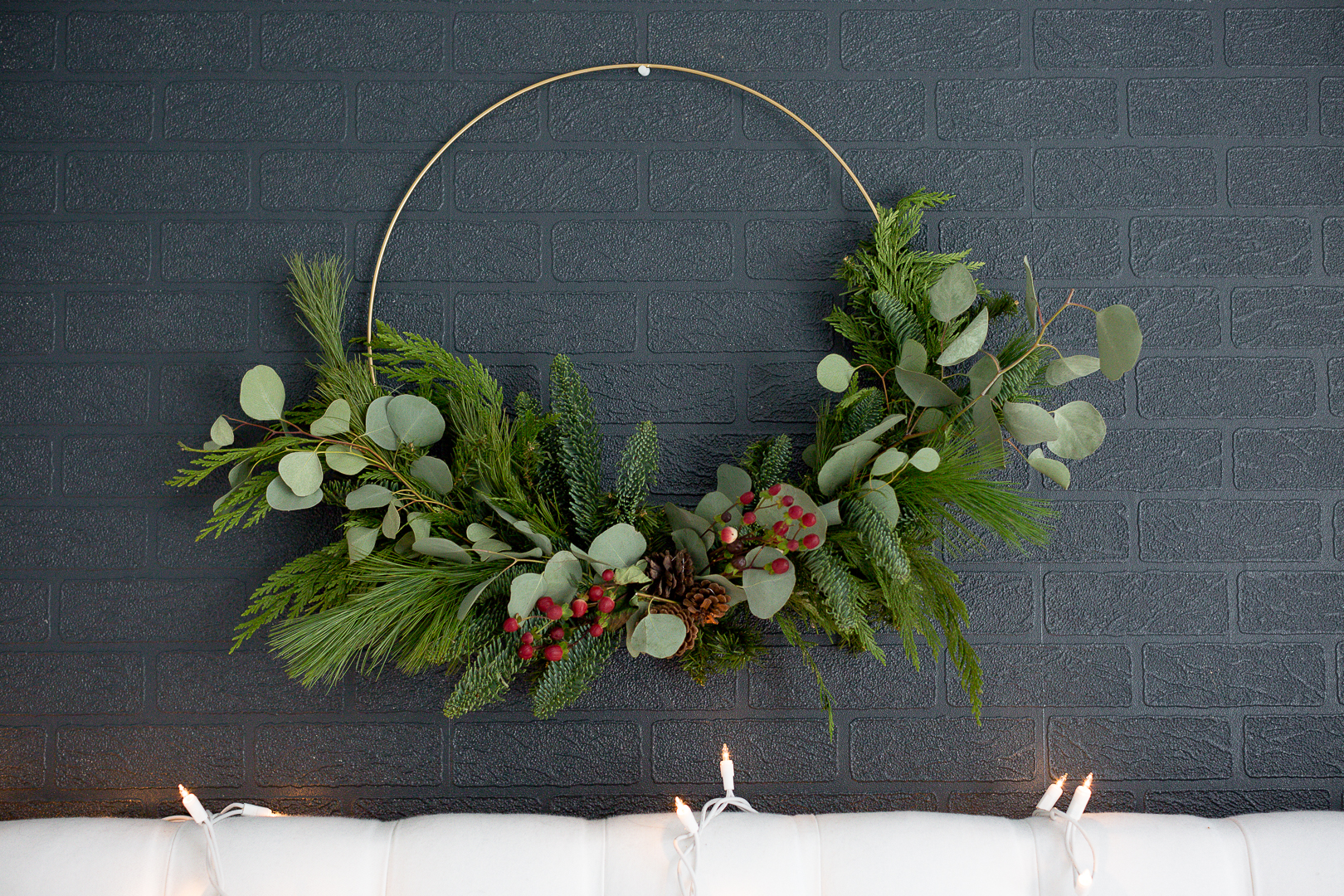 Here is a closer look at the wreath…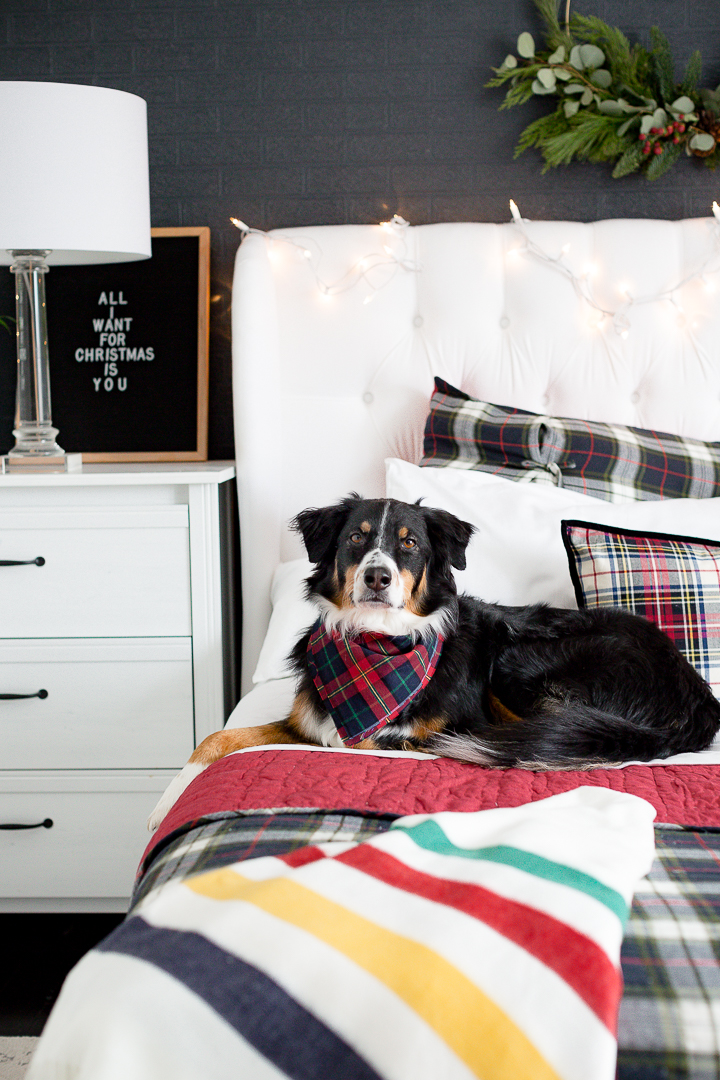 And as usual, our handsome guy…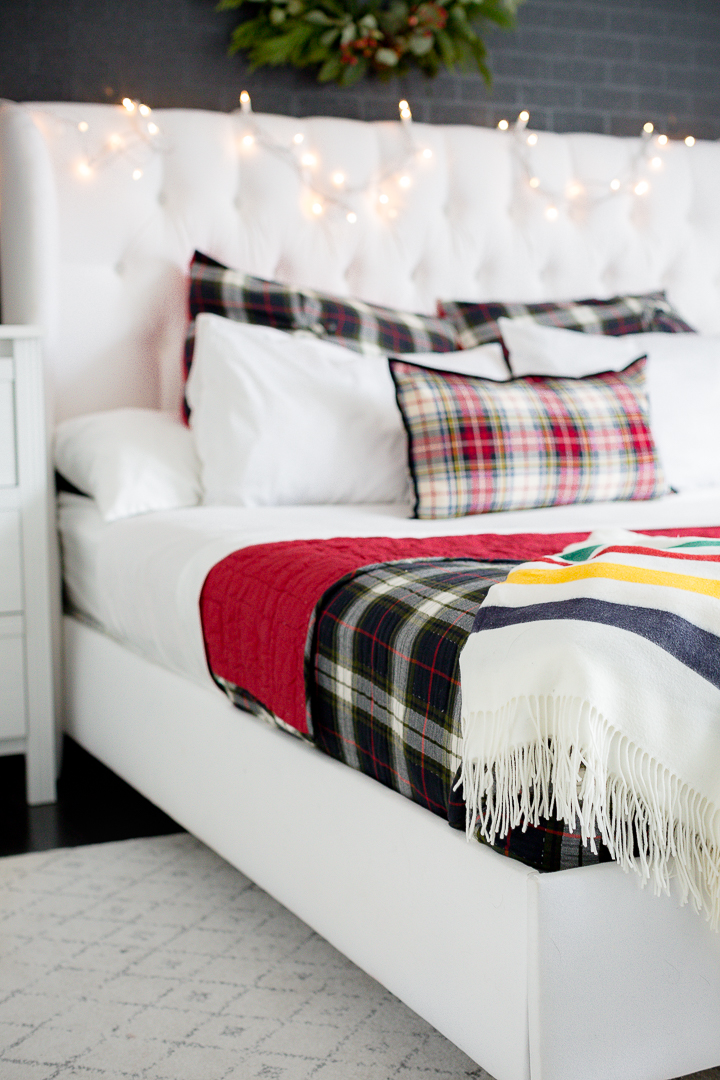 I'm really not a very good bed maker, but wanted to try super hard for these photos. I tried so hard, I forgot to incorporate our duvet…ha. But I still like the clean look of a well tucked bedding.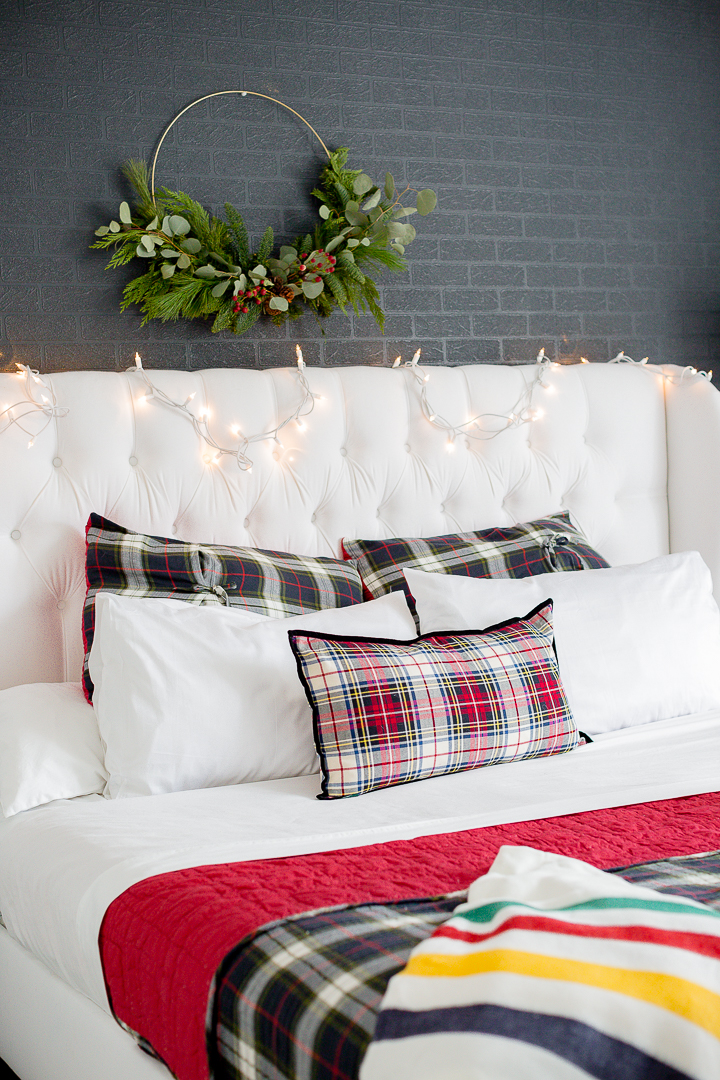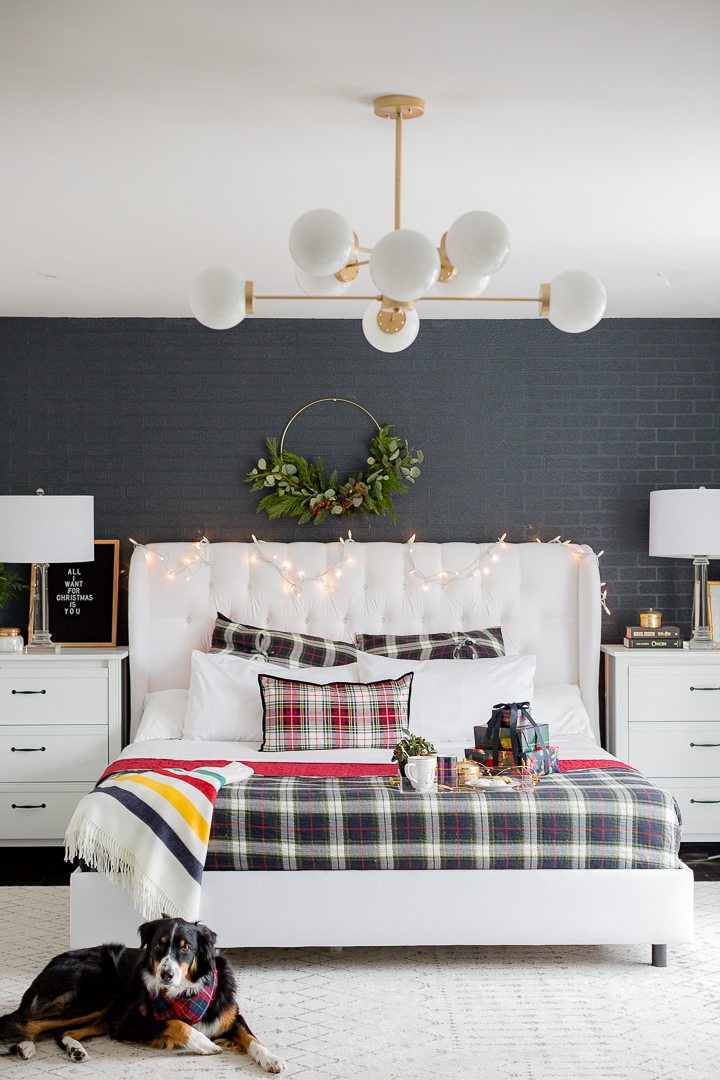 Brody doesn't look too happy he wasn't allowed back on the bed. ha  I also want to point out that I'm aware that the wreath is waaaayyyy off center. It was the first thing hubby noticed when he walked in the room, AFTER I had
taken the photos. blah.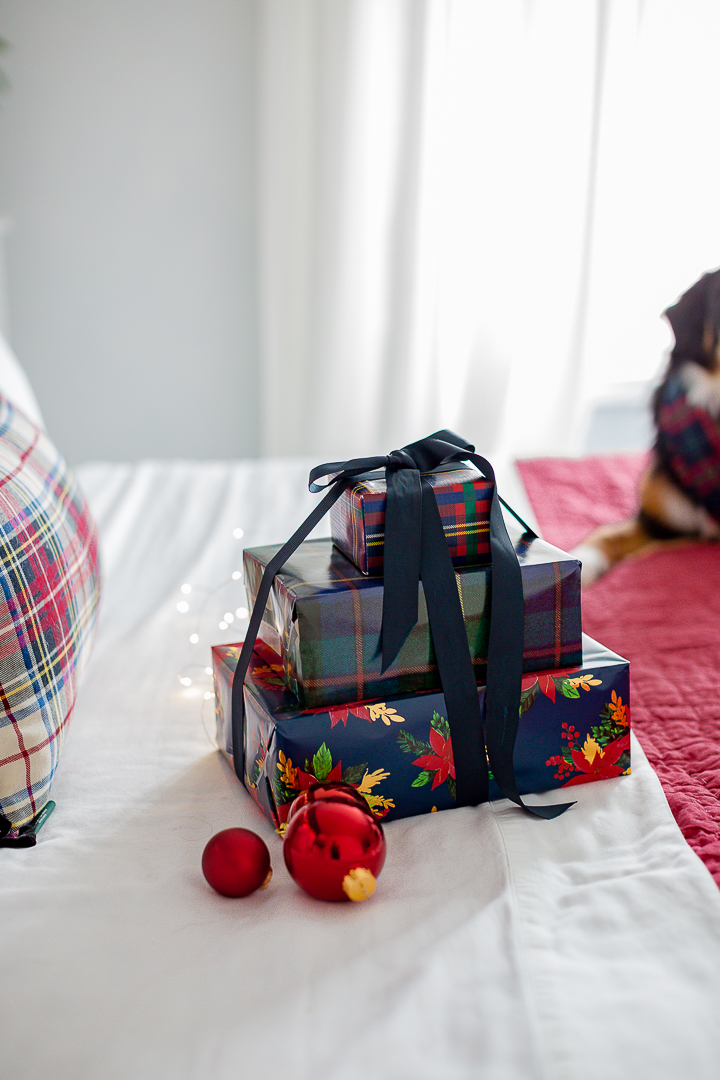 Thank you so much for stopping by. Please don't forget to visit my friends at White Terry and consider supporting a small business.
Happy Weekend friends.
Much love,
Lucy