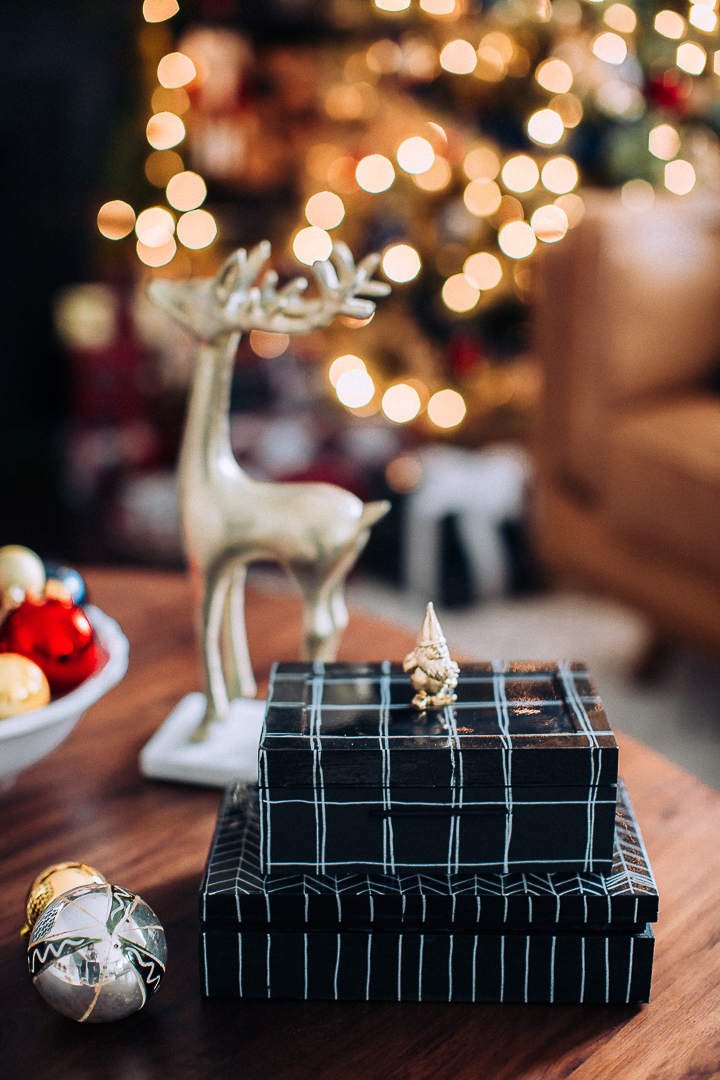 Hello friends I hope you've been keeping well.  I have been busy trying to get all my holiday decorating and commitments out of the way so I can enjoy a nice long break with my family.
Maybe squeeze some painting in there as well. I'm really looking forward to it…:)
I wanted to quickly show these super cute Dollar Store boxes I 'upgraded' by using the Americana multi-surface  paint from DecoArt.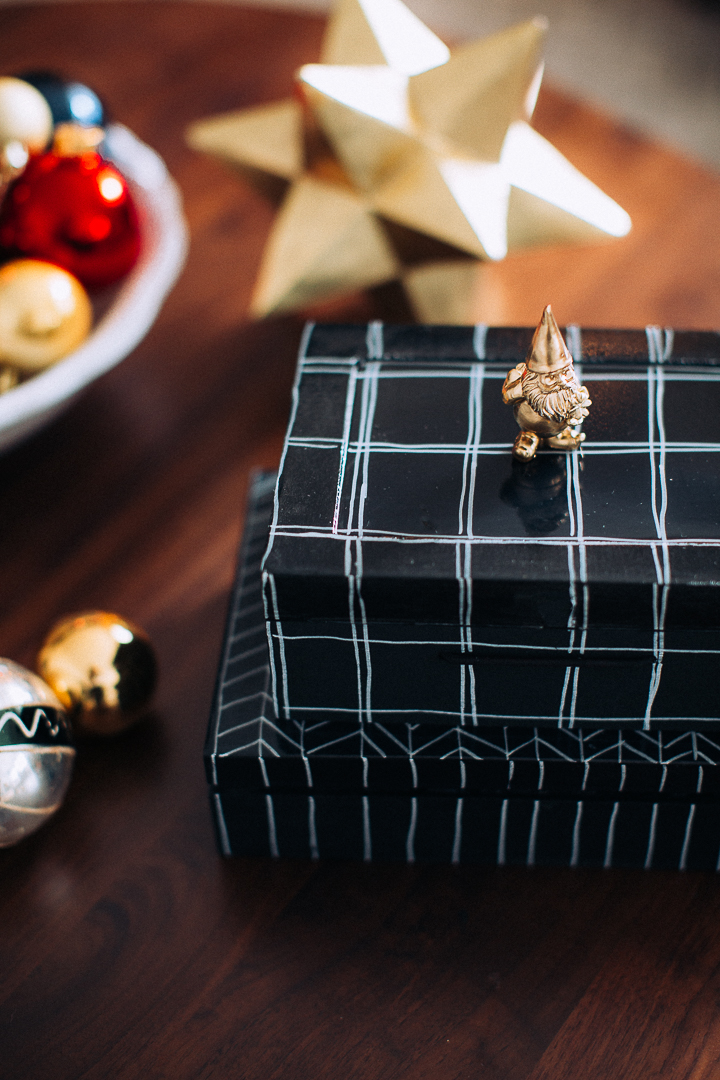 I used Black Tie as the color and a white marker for the lines.
Materials:
Wooden box from Dollar Store
Americana Multi-surface paint (black tie)
Brush
White Opaque Marker
Top Coat
Topper (optional)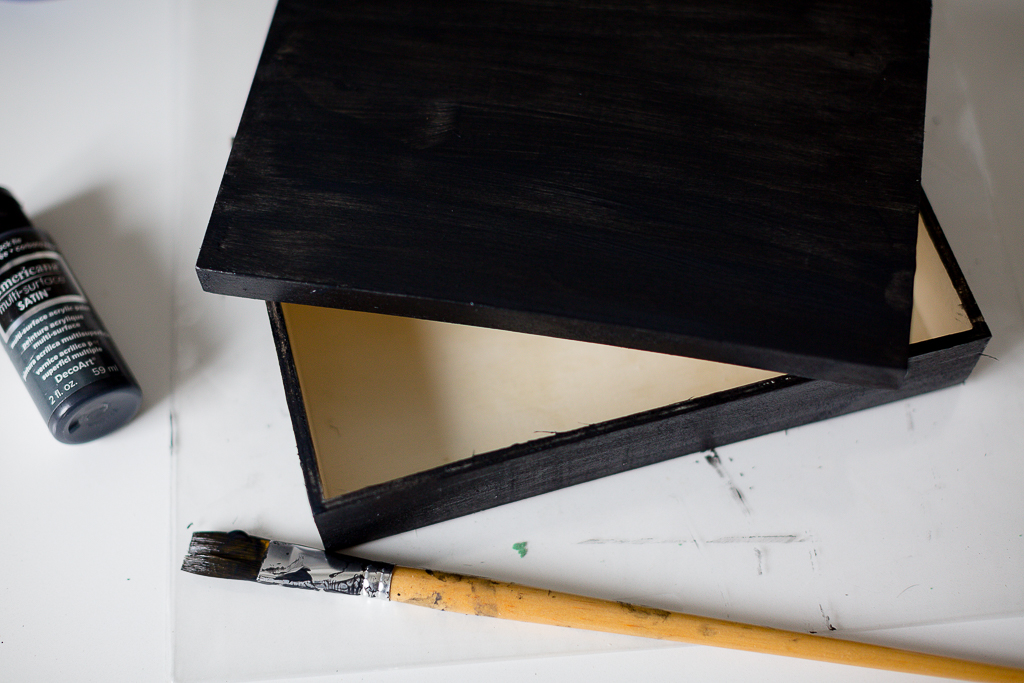 1. Paint entire box with multi-purpose. Let it dry and apply a second coat. Allow to dry.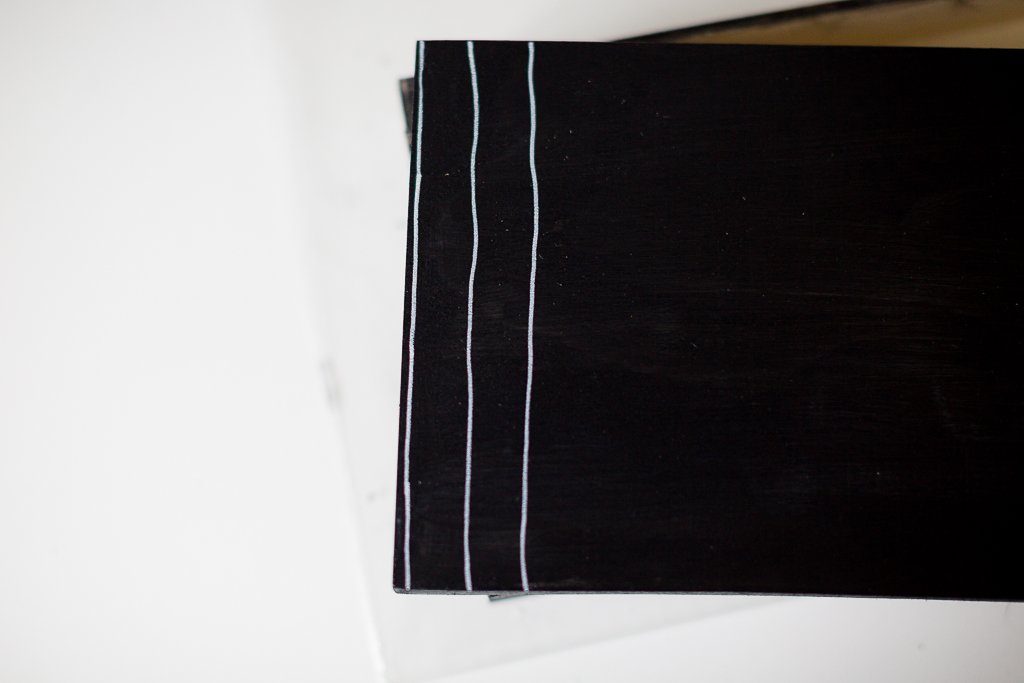 2. Using a marker, draw vertical lines across box.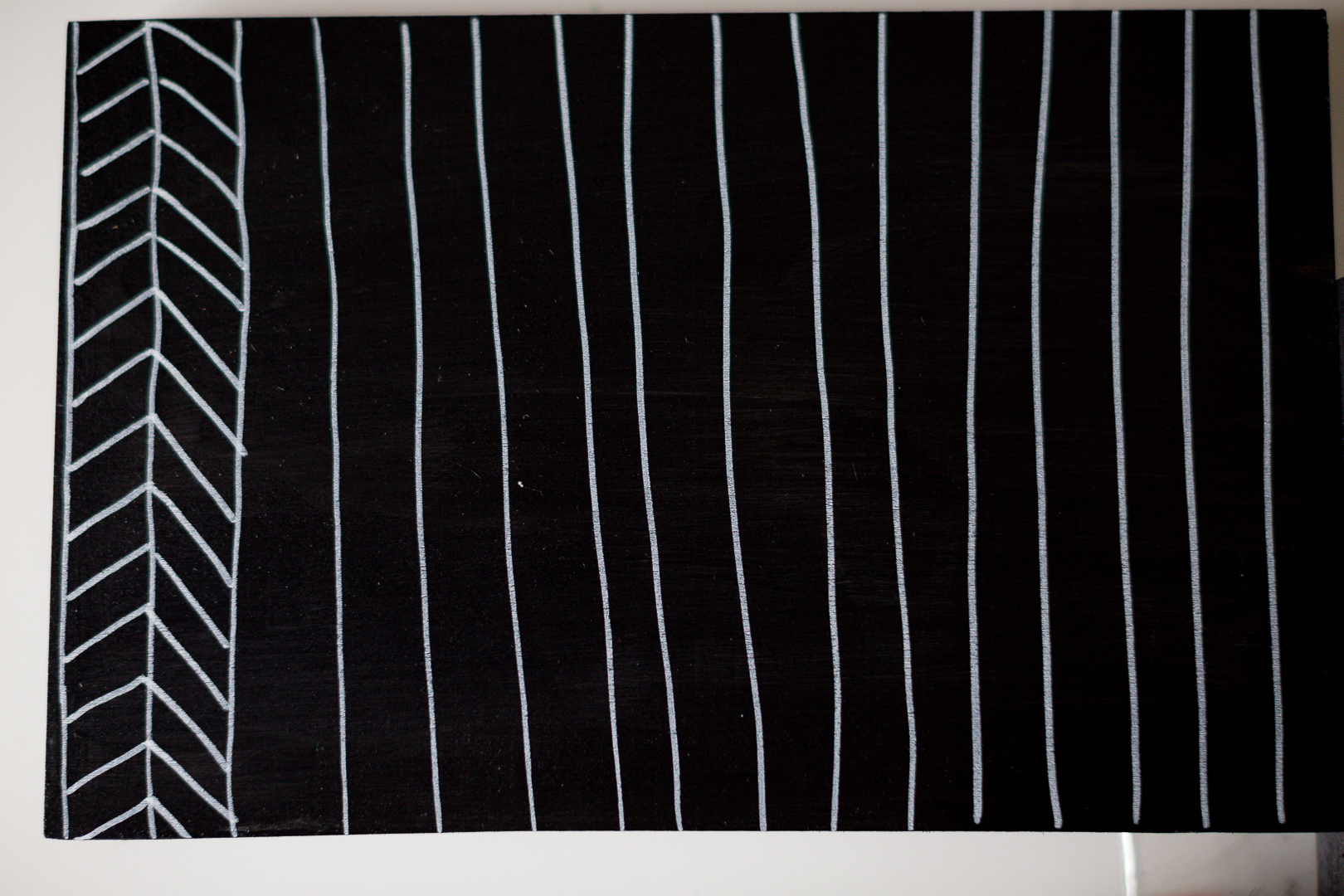 3. Draw perpendicular lines towards the center of the vertical line in opposite directions as shown.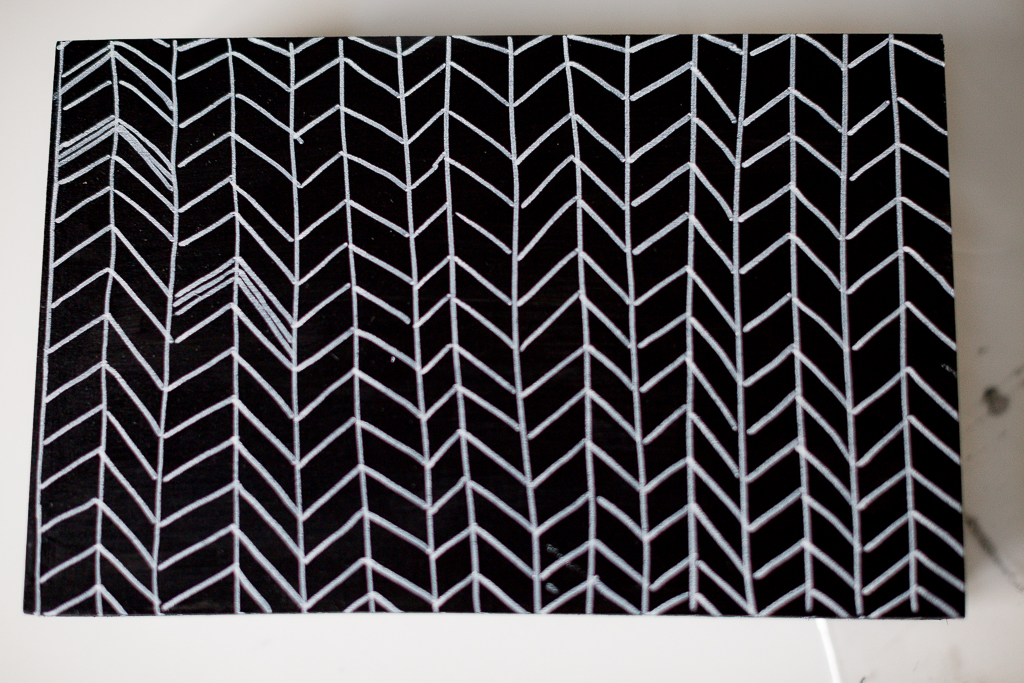 4. Continue all the way across. I drew some extra perpendicular lines for more interest.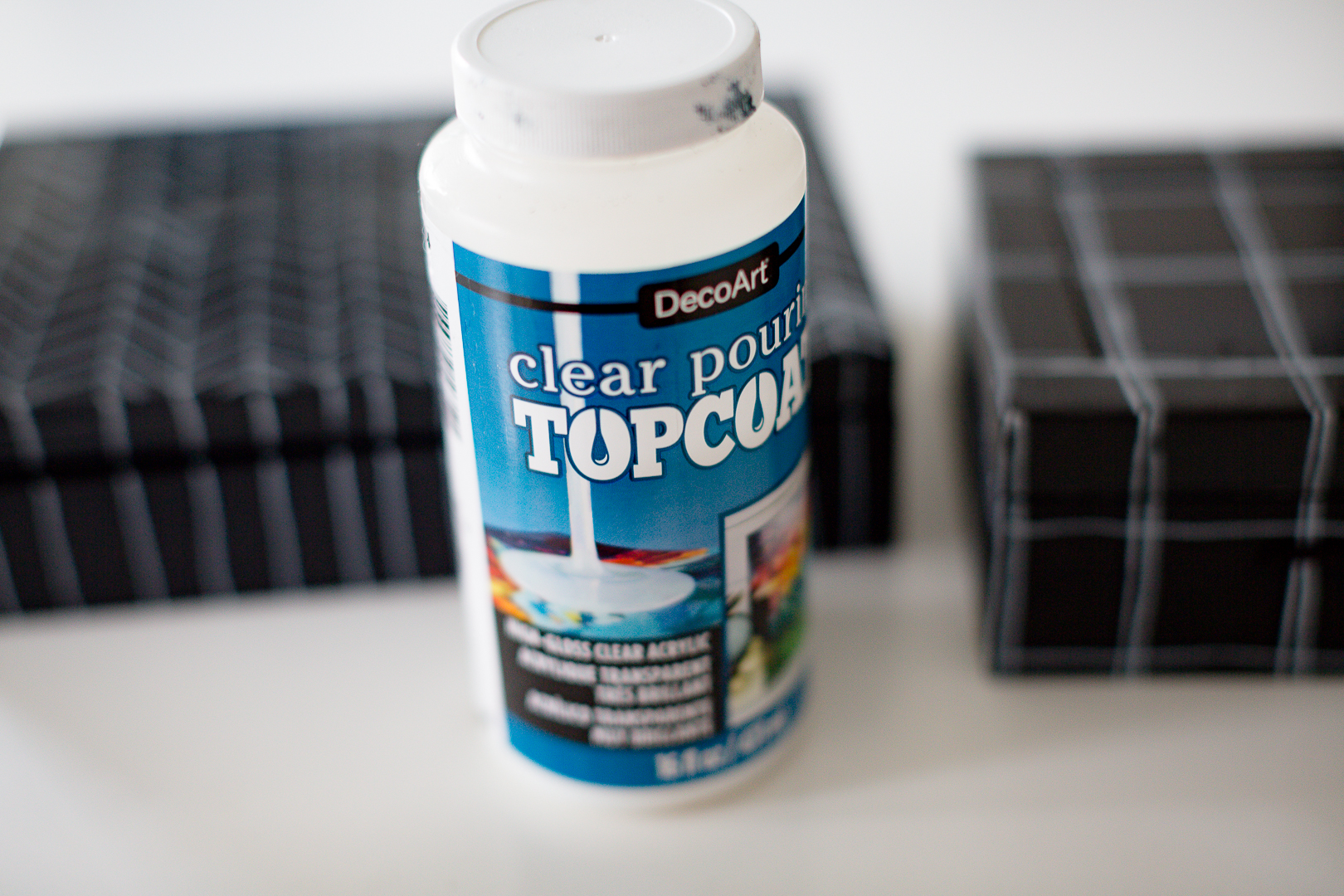 I then poured some top coat on the lid and allow it to dry completely. You can skip this step but I love the sheen it gives the box.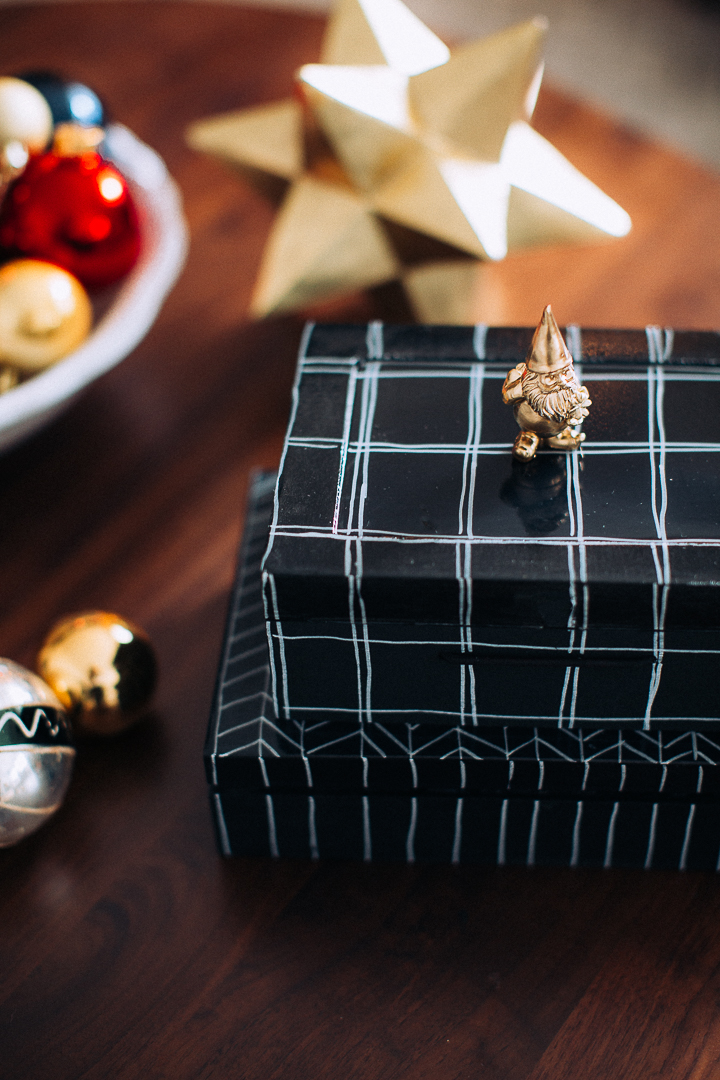 For the second box, I followed the same procedure, but this time, I drew a simple grid.  I spray painted a little gnome and glued it to the top. 🙂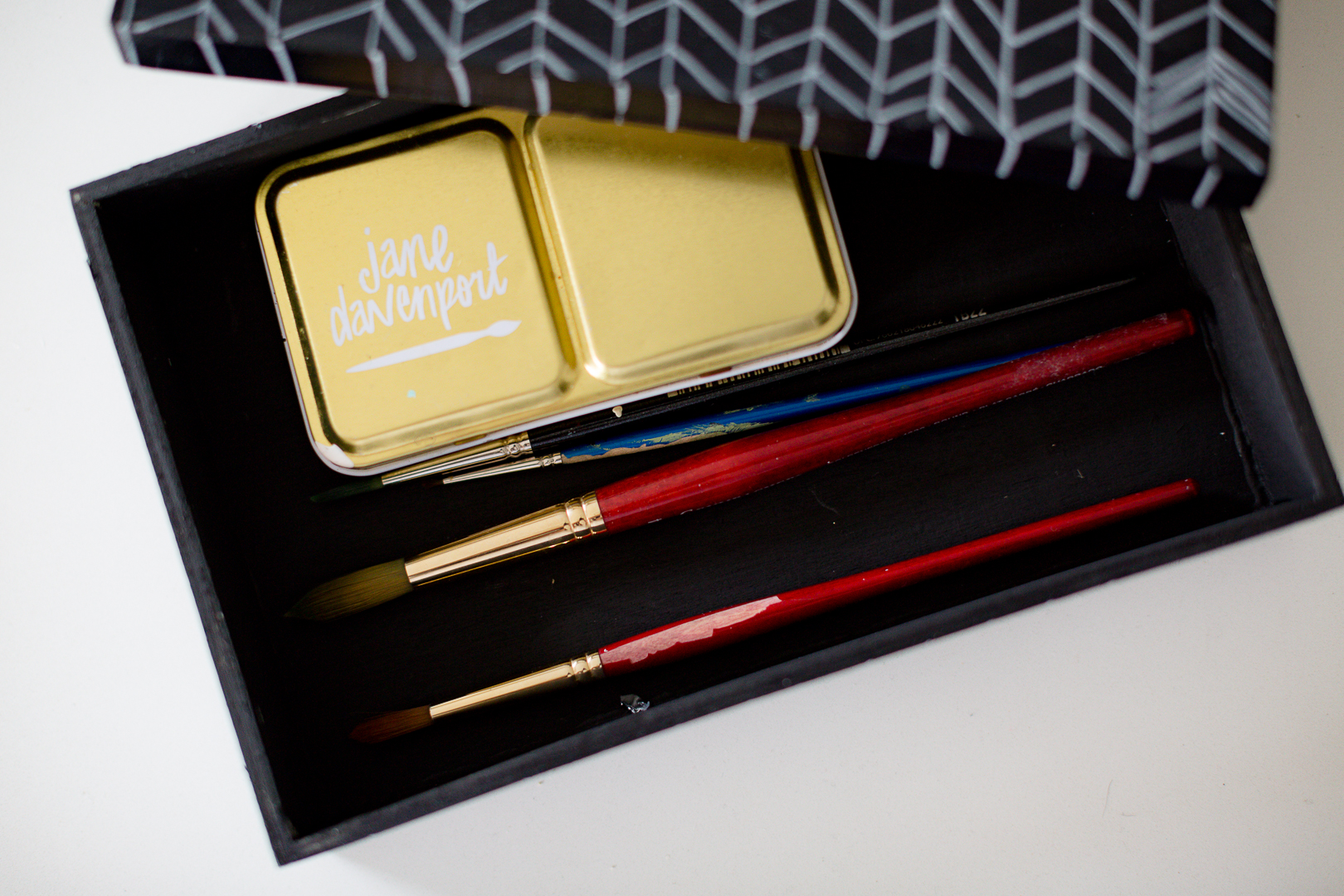 As I don't have an actual office space, this is a perfect place to store store my brushes and paint.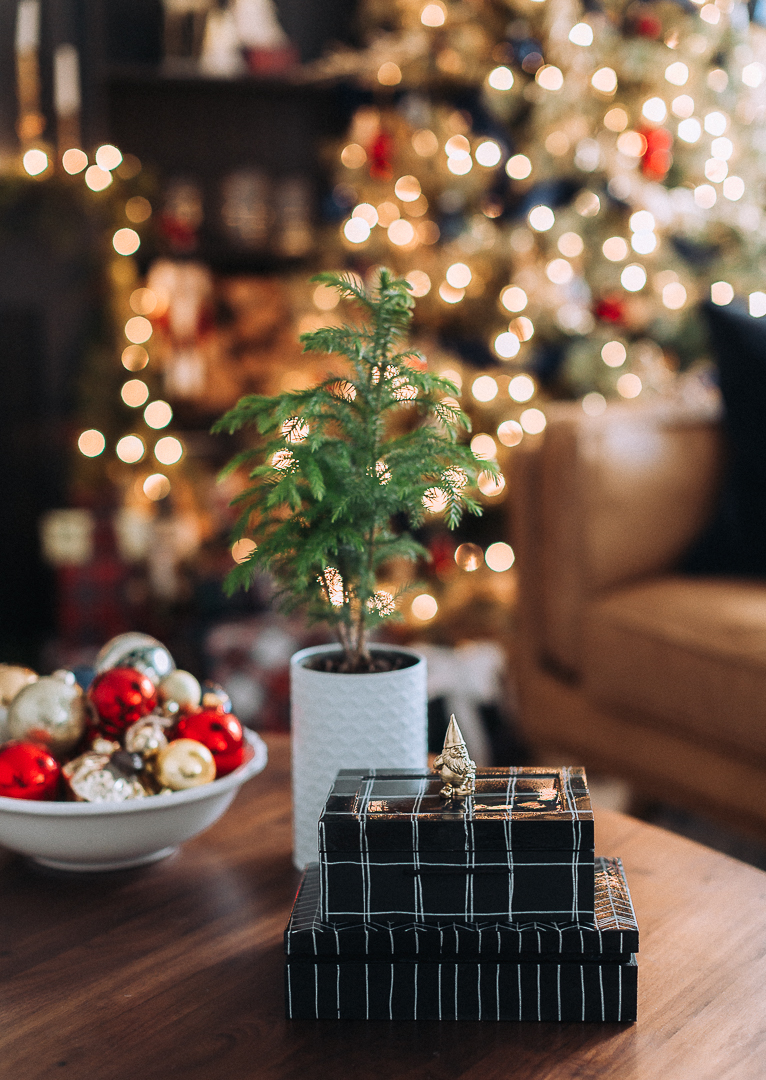 I really love how the turned out.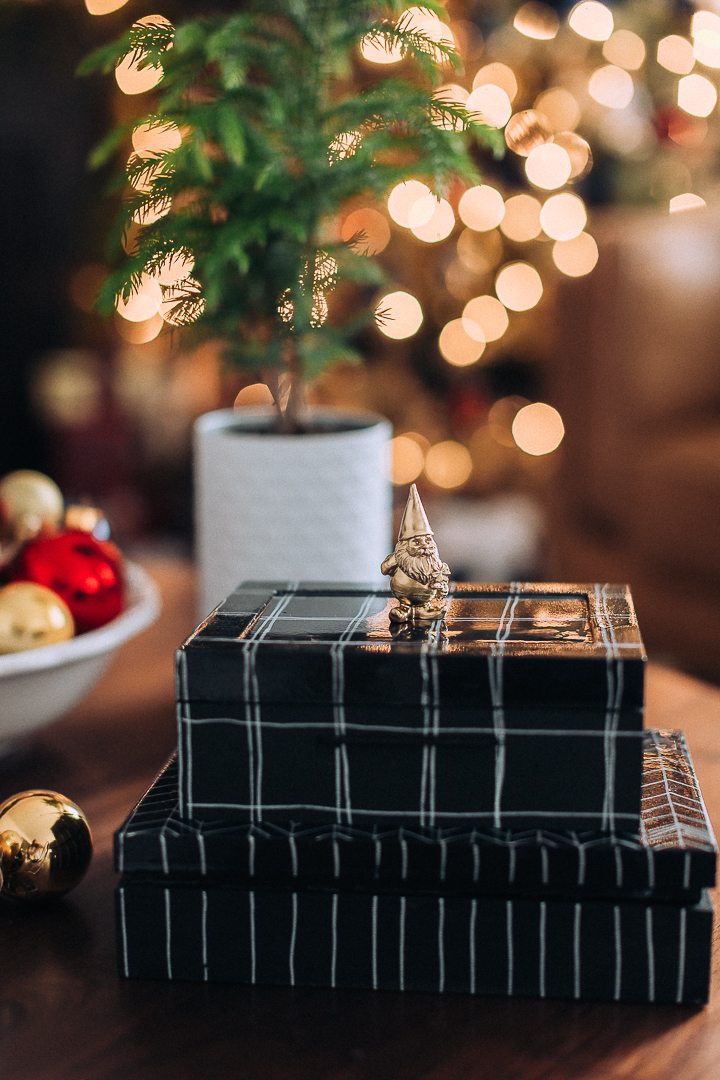 The little gnome is my favourite…hehe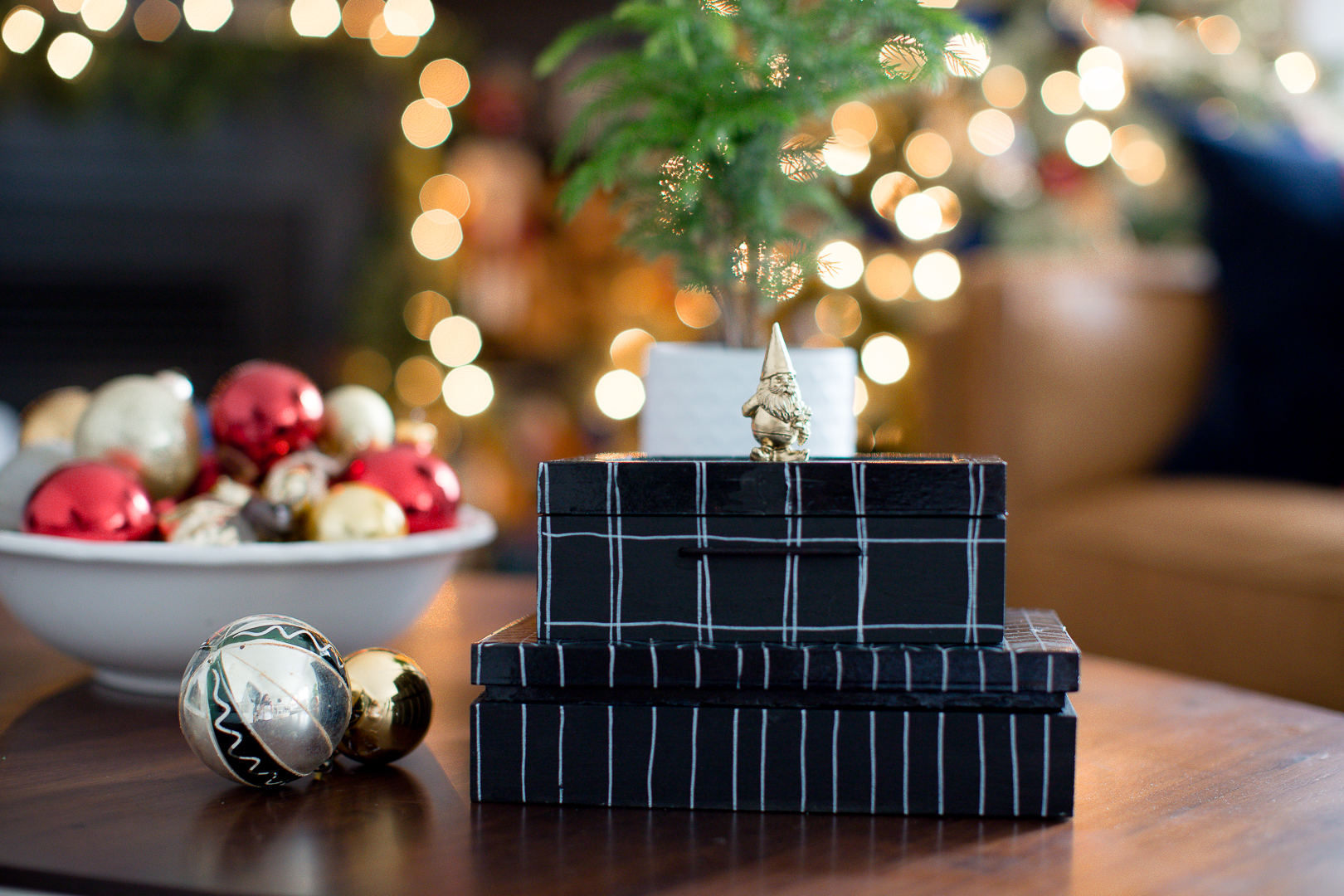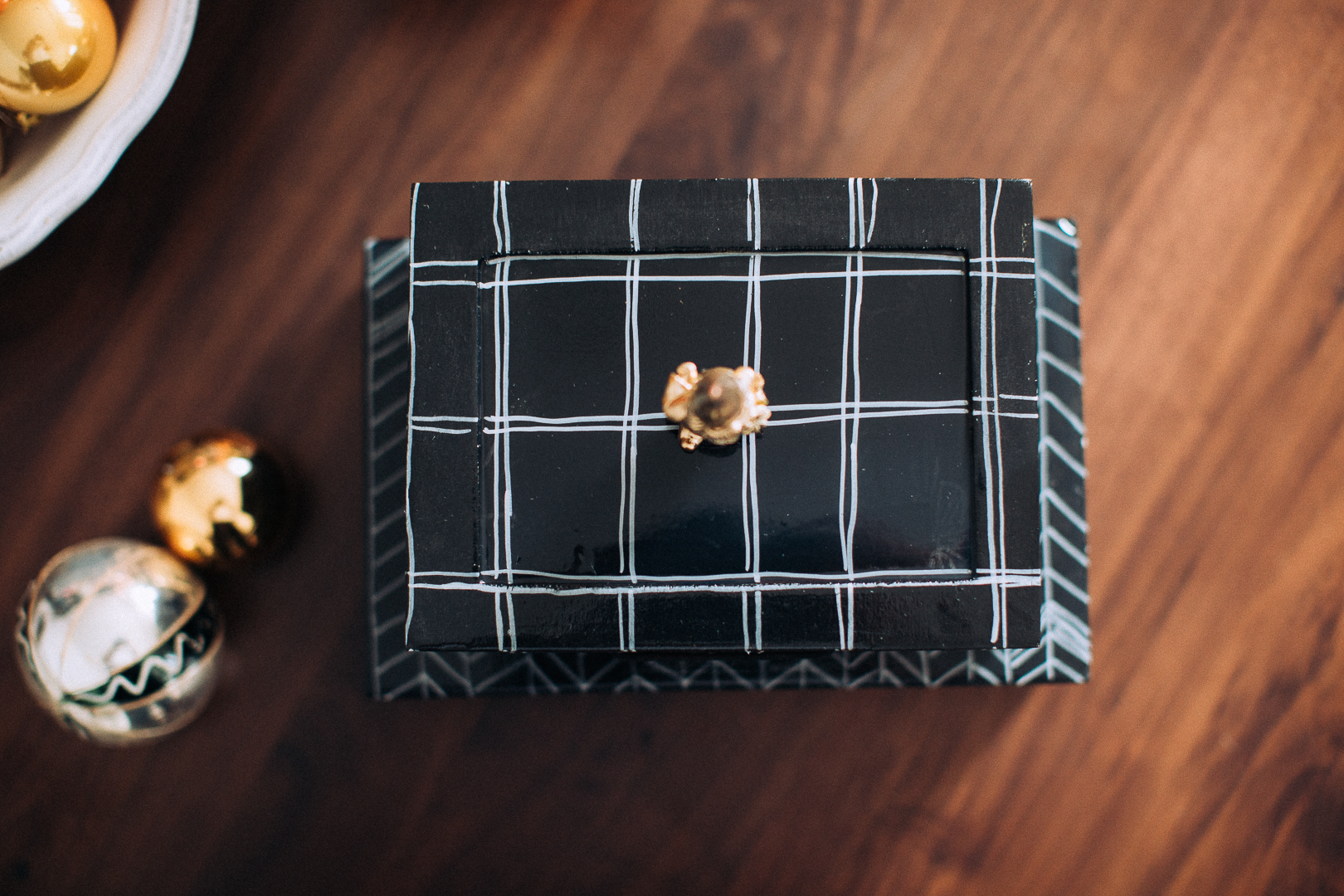 Such an easy upgrade to simple dollar store boxes. I also love the pattern because it's so imperfect.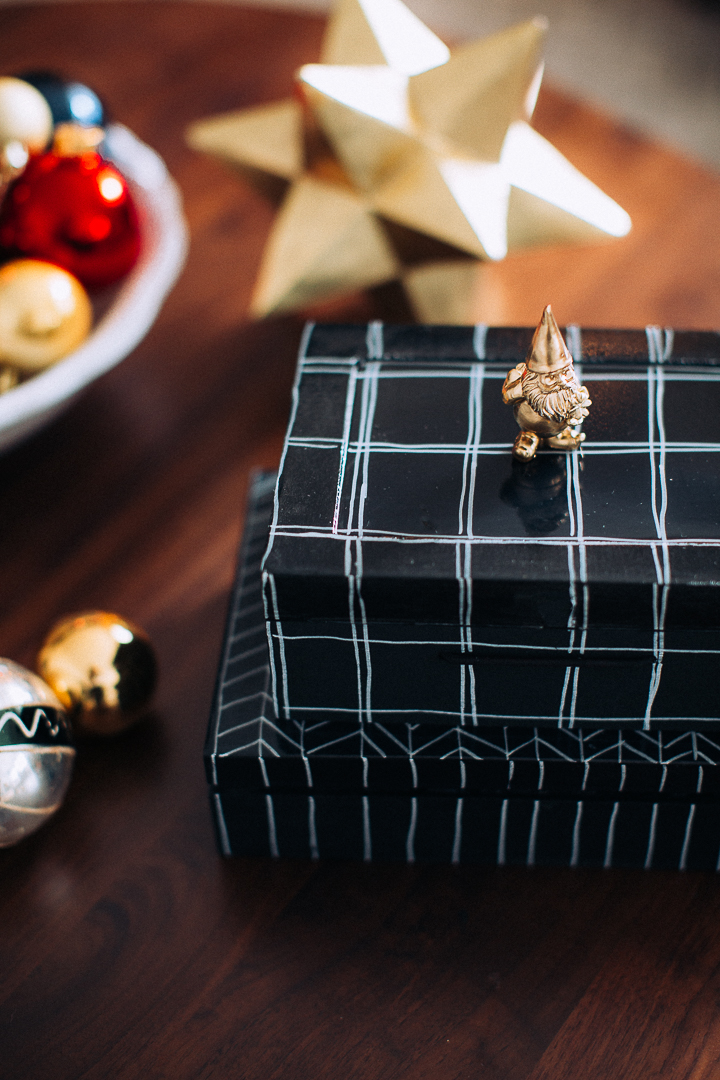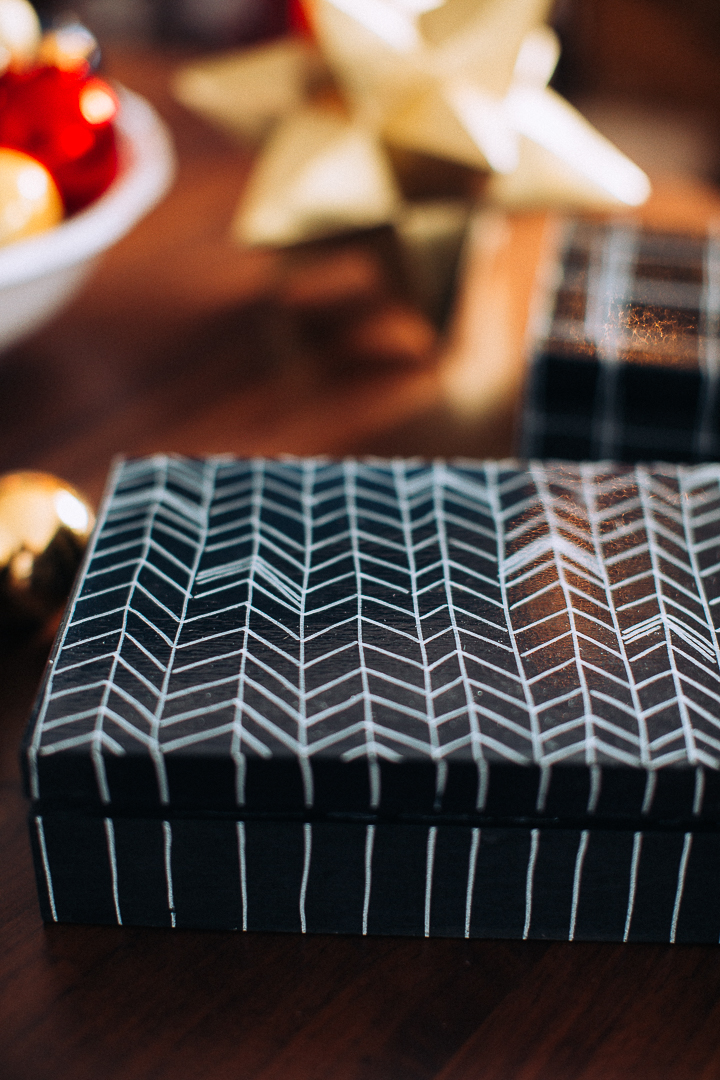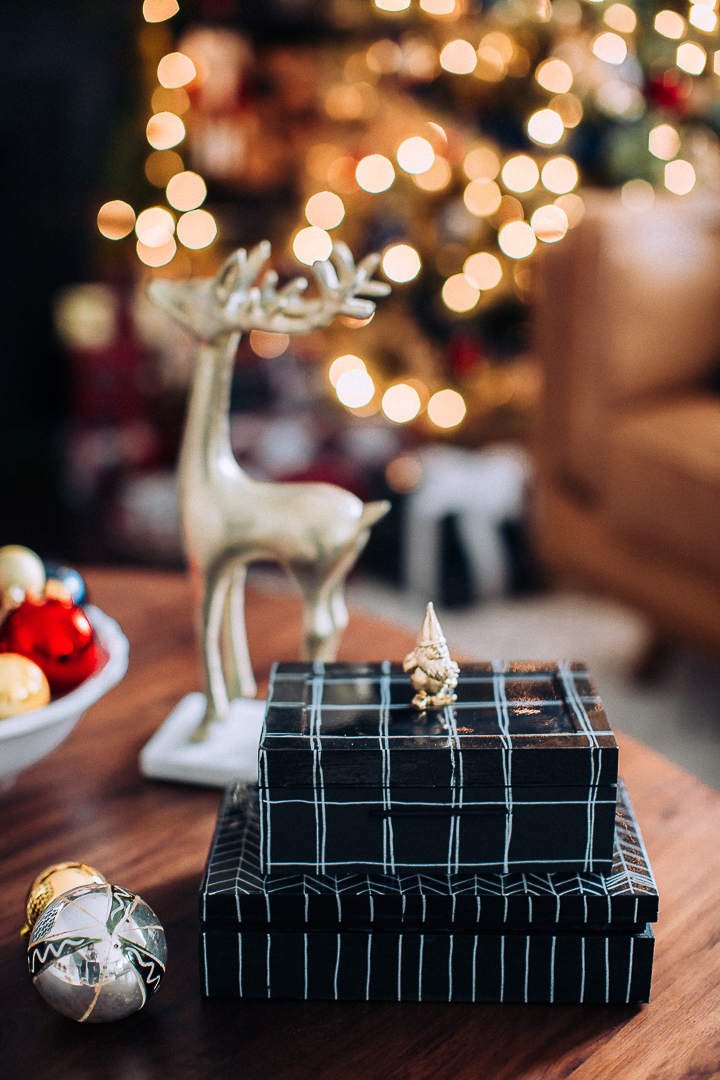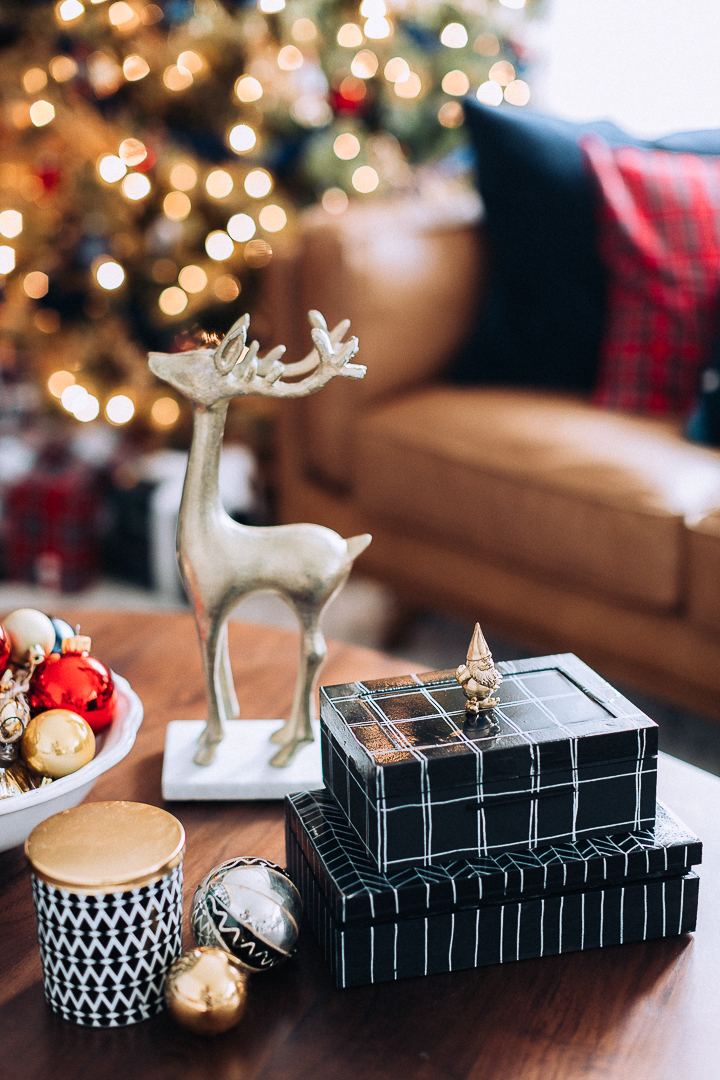 So there you go an easy way to upgrade simple dollar store boxes. Perfect to display or office space…:)
Thank you so much for stopping by today. I hope you have a lovely day.
much love,
Lucy