Hello again friends. I'm so happy to be sharing with you another adorable gift basket idea. This time, one for the tea lover in your family.  I LOVE putting together these gift baskets because of the many variations.
These gifts are thoughtful and though they look so beautiful, they're easy to put together.
My go to place to find all the supplies you need for your beautiful packaging is always Michaels.
From the faux greenery, or flowers, to the various baskets etc.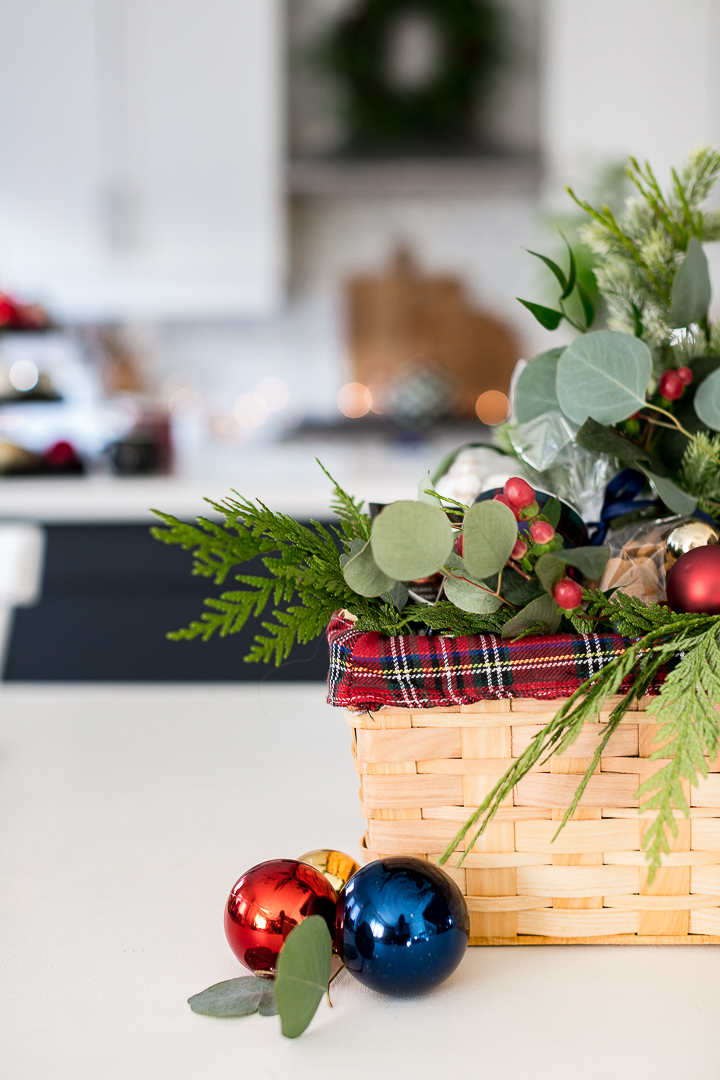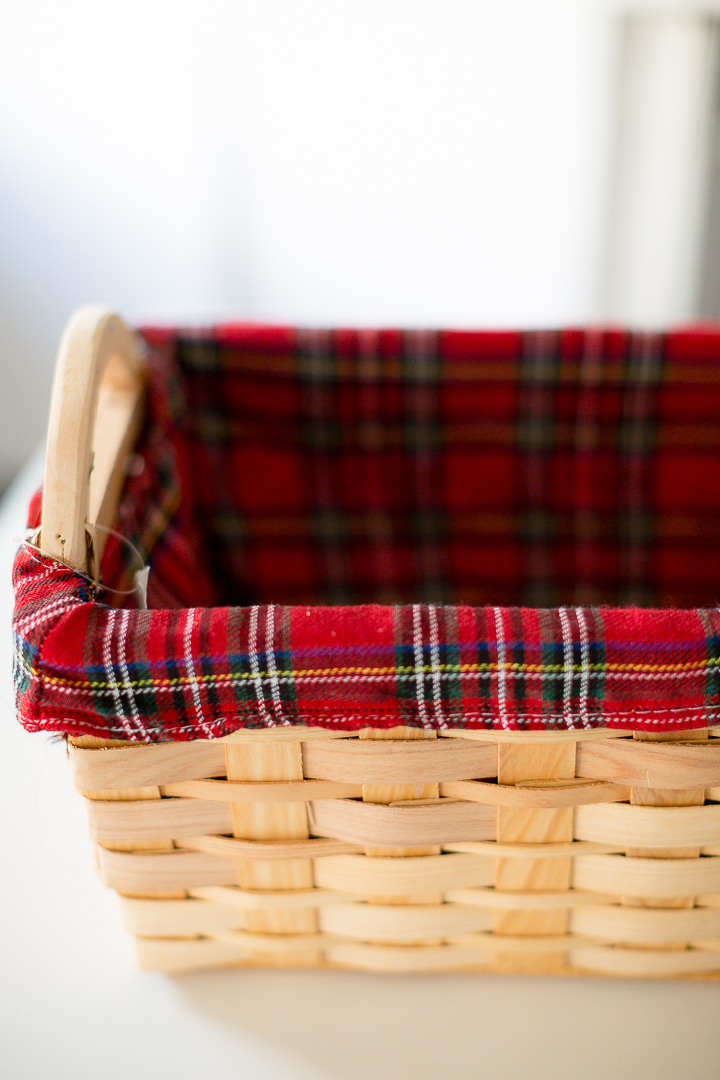 I started with this adorable basket from Michaels. I LOVE the way it's lined with plaid flannel.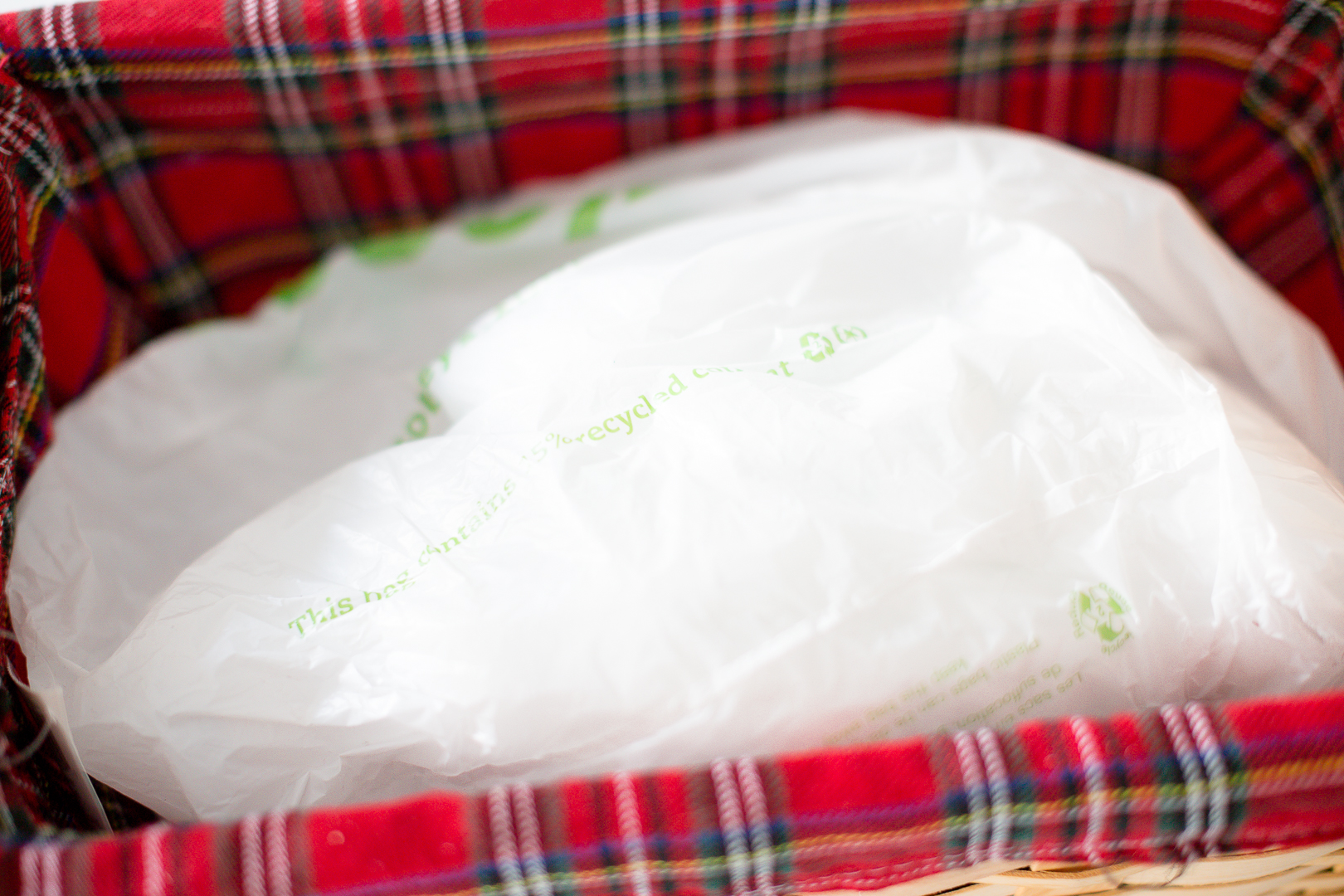 I then placed some plastic bags at the bottom of the basket. This will add height to the displayed items.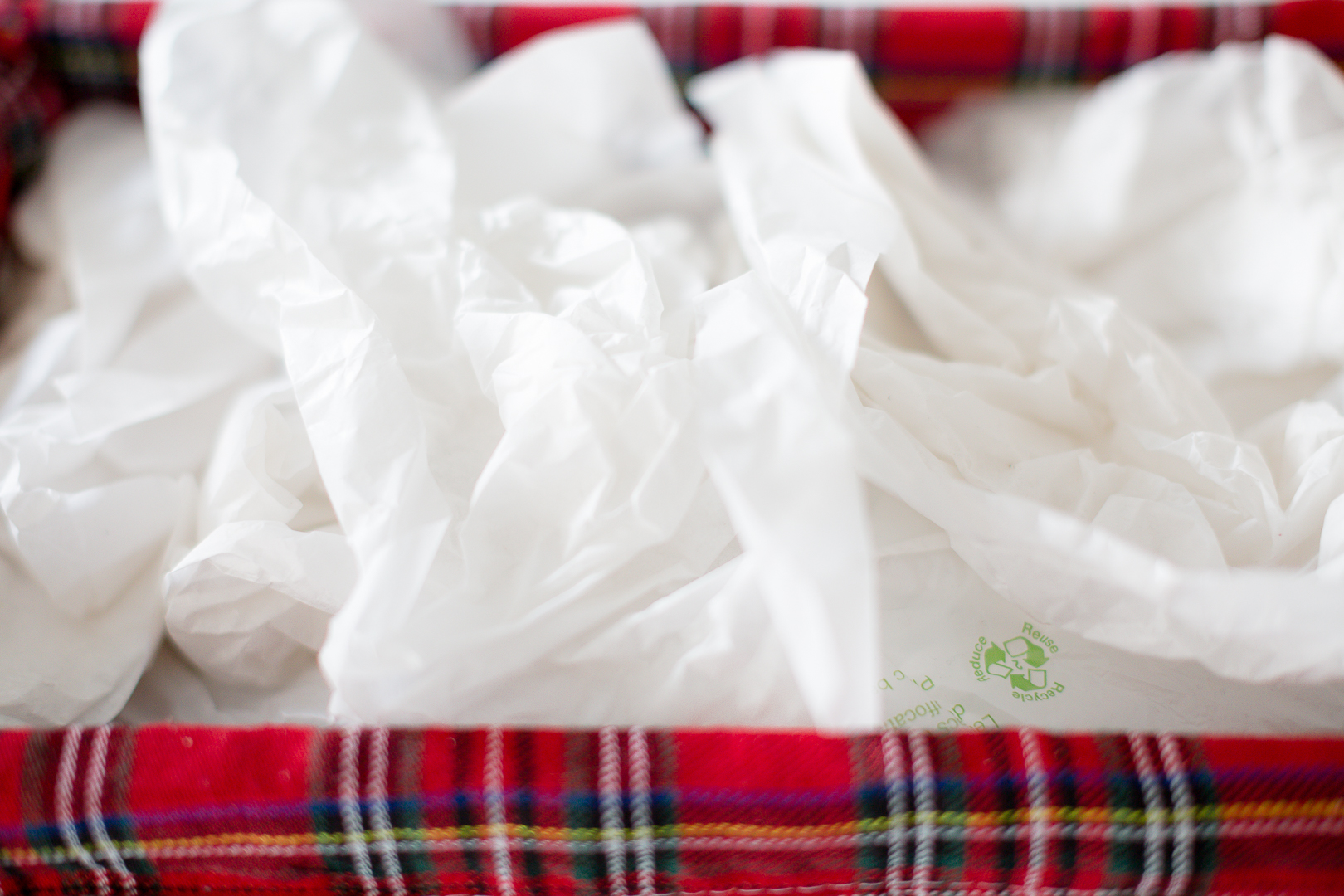 I covered the bags with some tissue paper.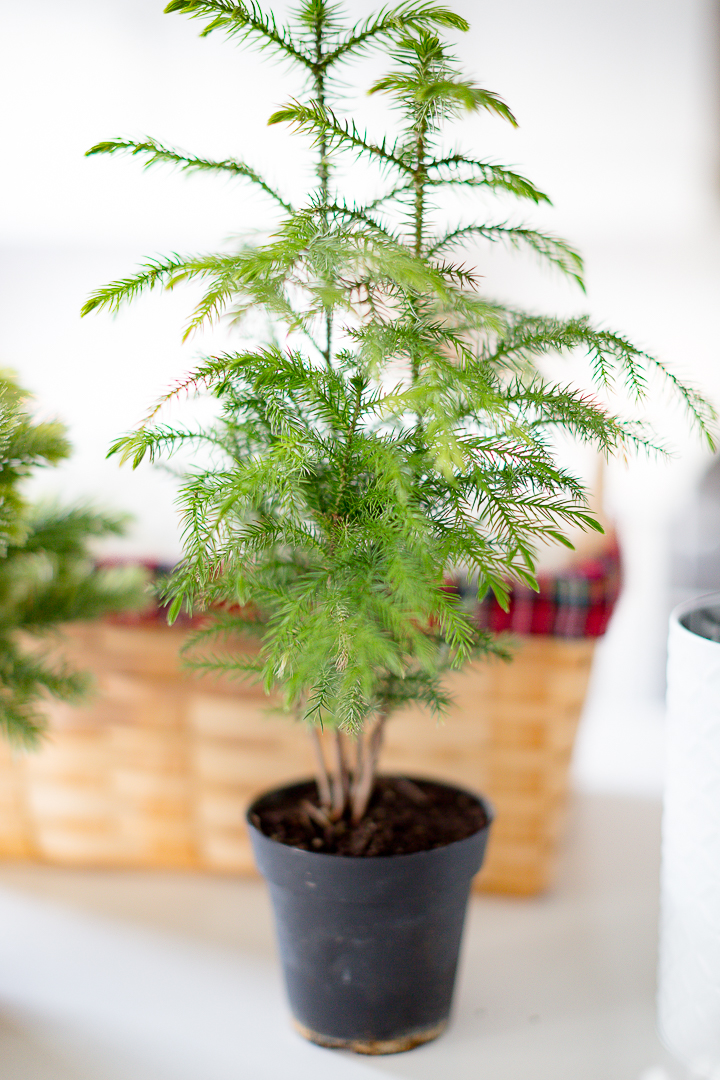 For this gift, you could include a real tree. Just make sure you use a cover for the pot.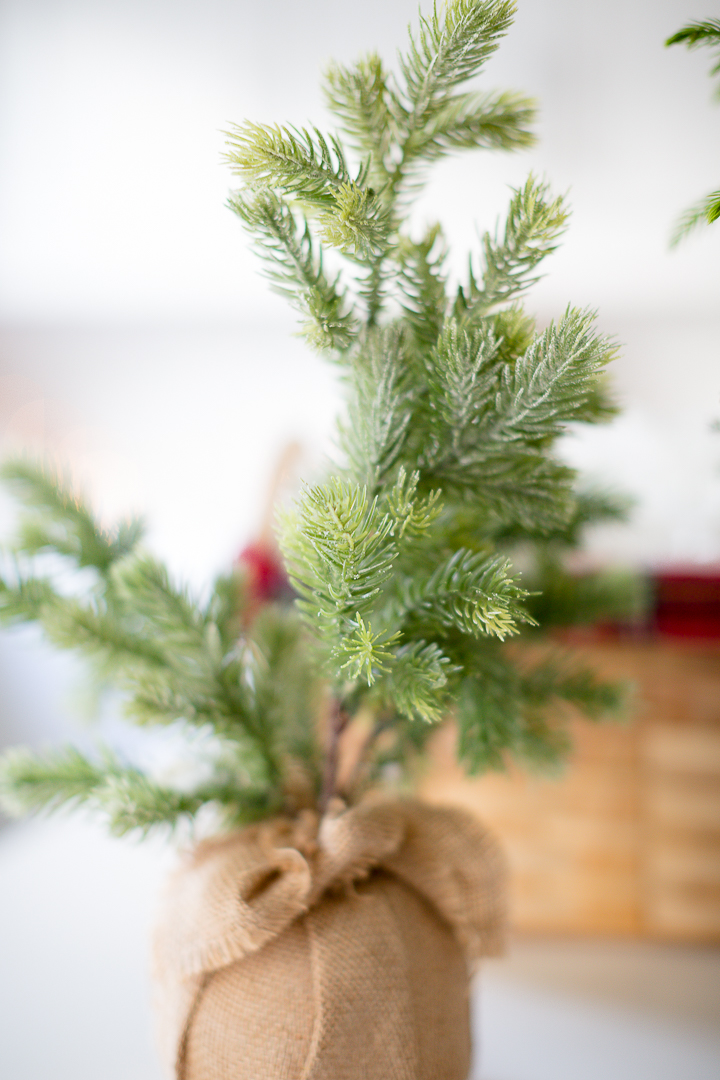 Or you could use any of the many realistic looking faux trees at Michaels.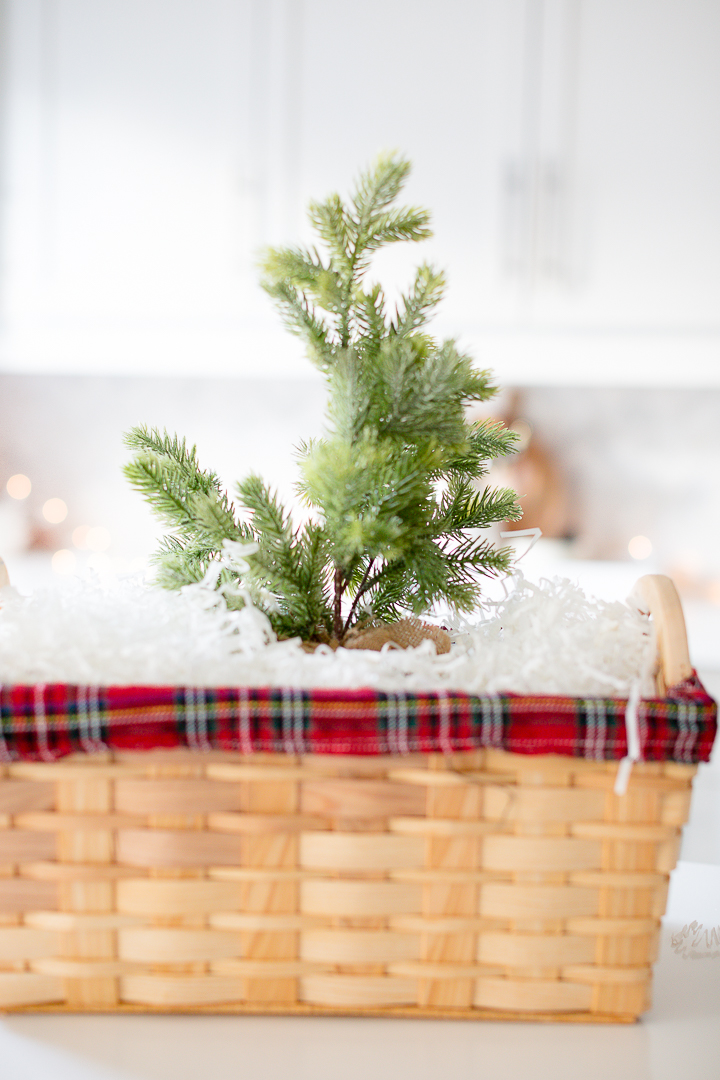 I placed the little tree in the middle and covered the basket with shredded paper.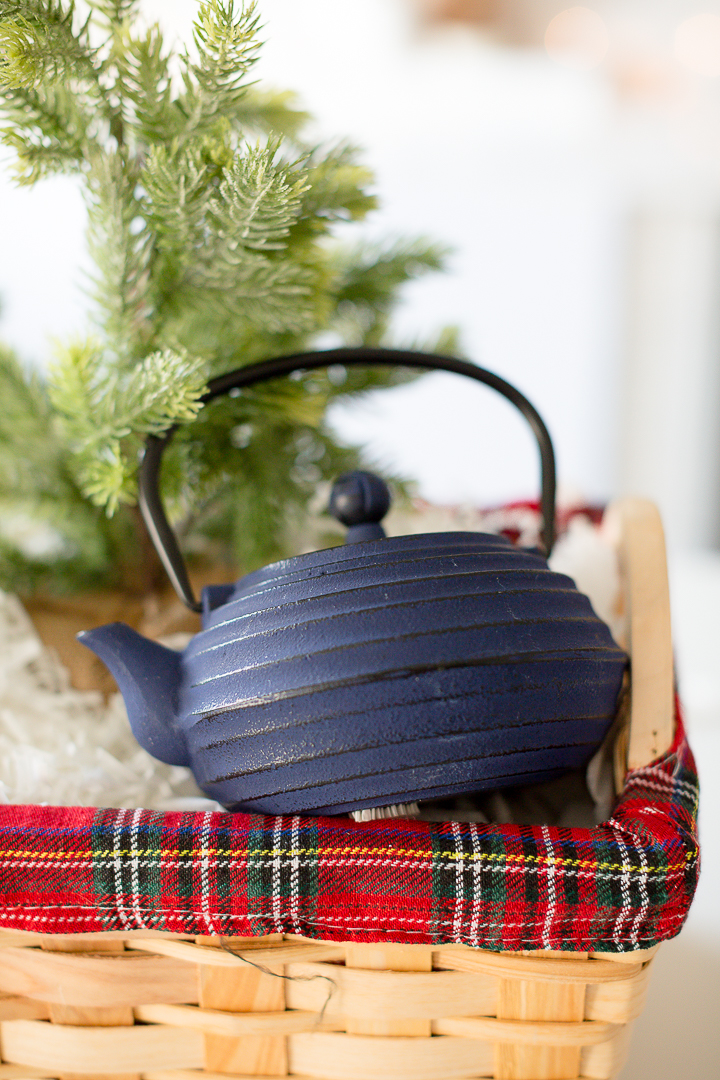 I then placed the cutest little iron kettle …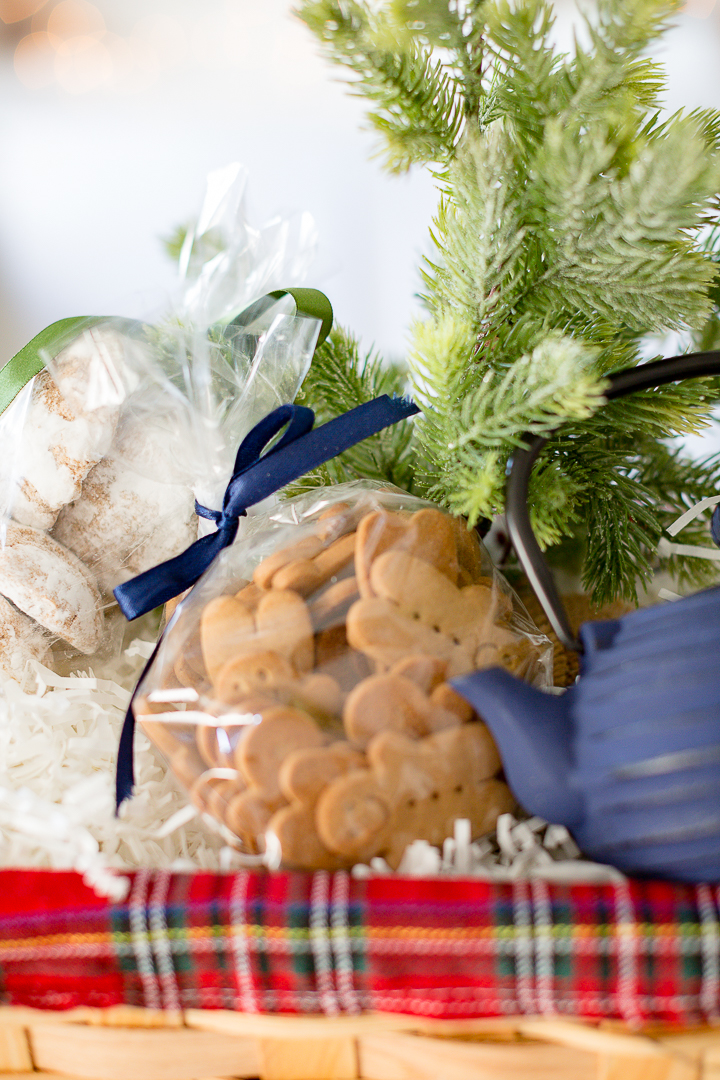 I picked up some premade gingerbread cookies from the grocery store, took them out of the package and placed them in these cellophane bags (also available at Michaels).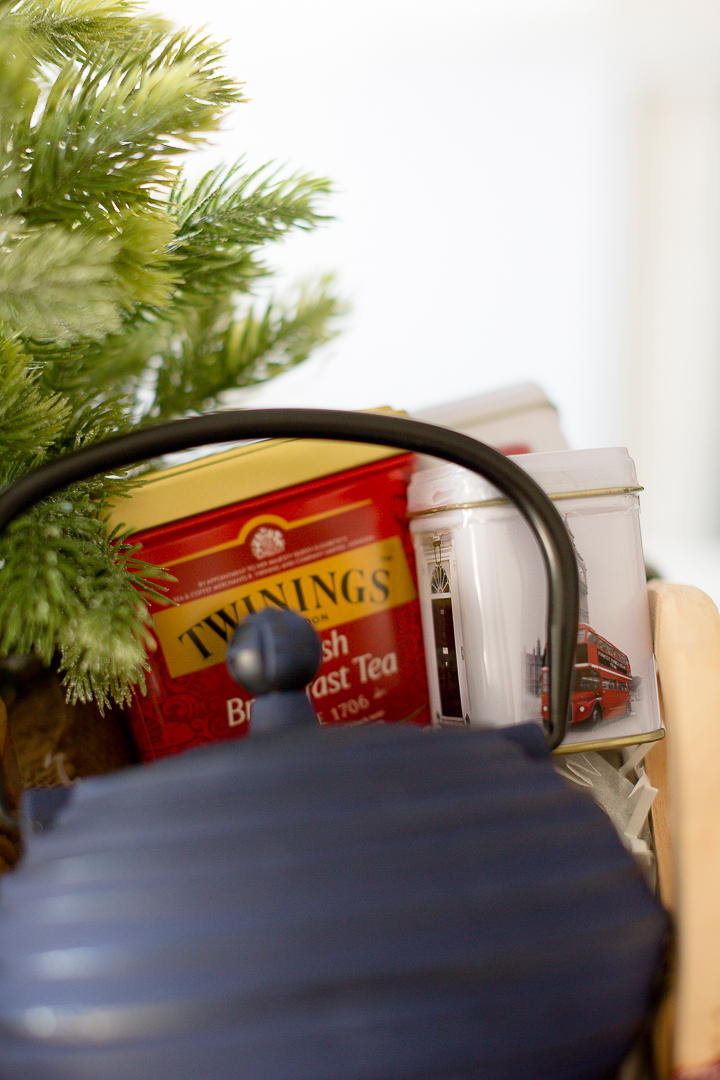 I then placed some fun tea tins …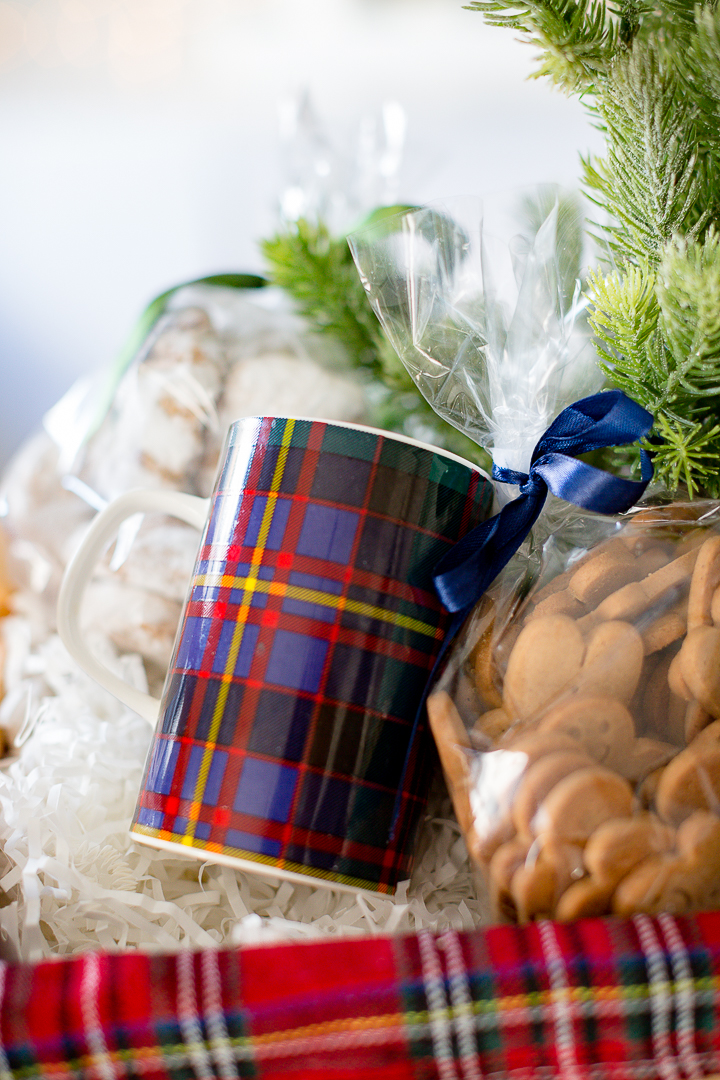 A cute little plaid mug to go with the theme…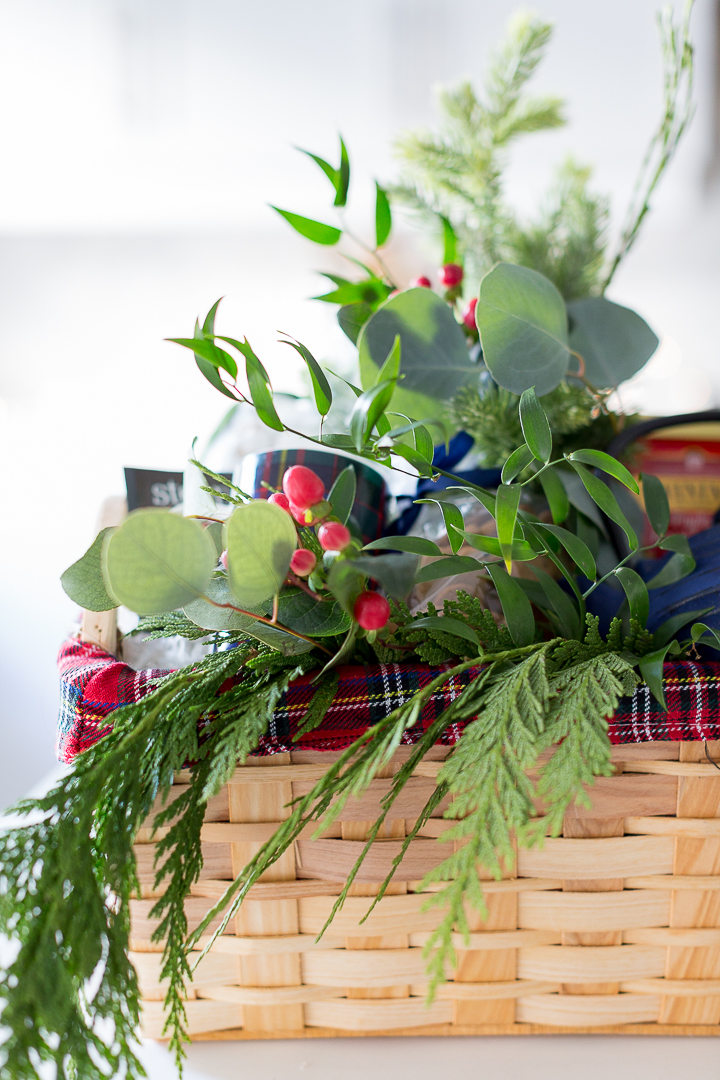 Once all your items are in the basket as you wish, you can start adding some fresh greenery. This is optional, but I think it adds a beautiful touch and it smells amazing.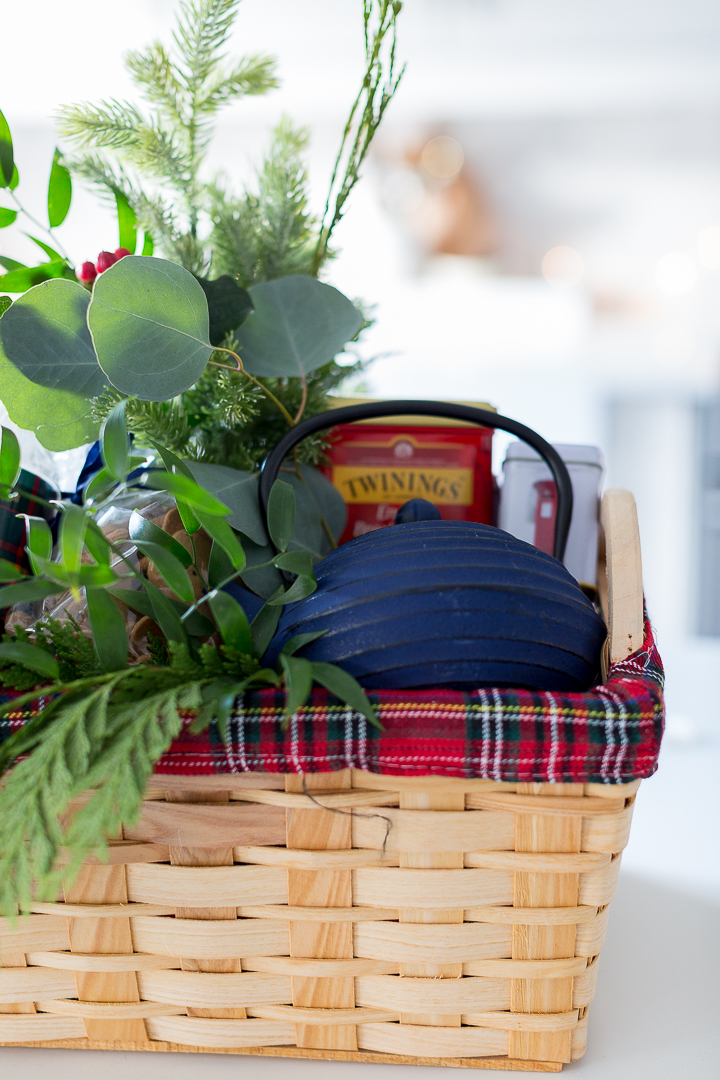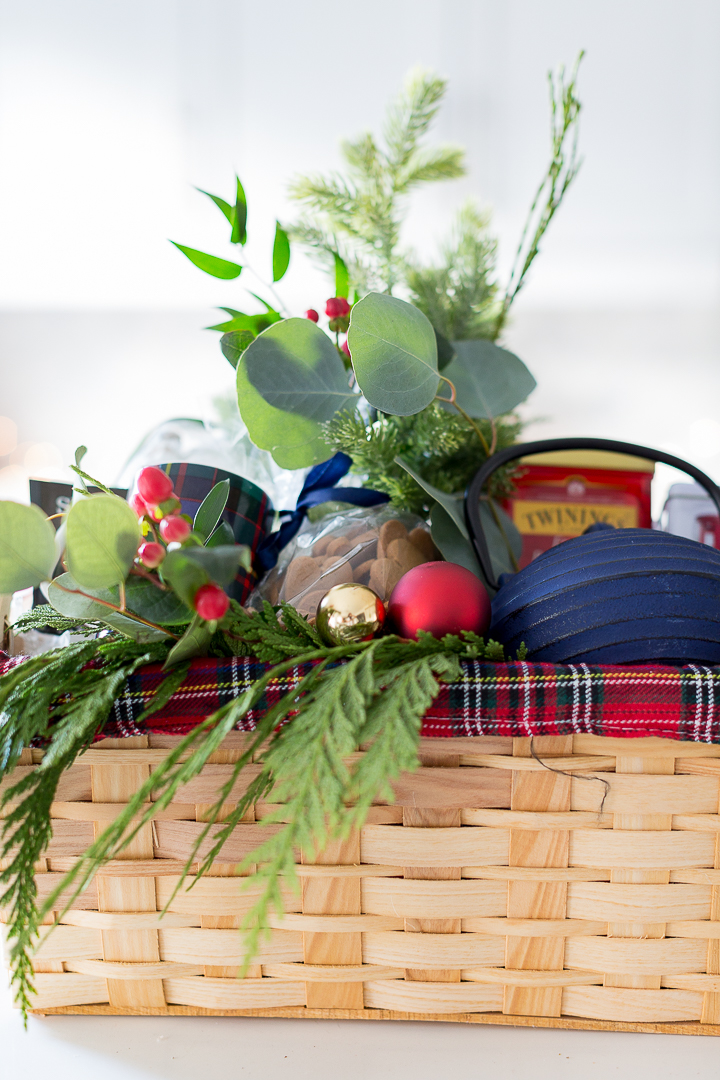 I added a couple of Christmas ornaments for a little more sparkle…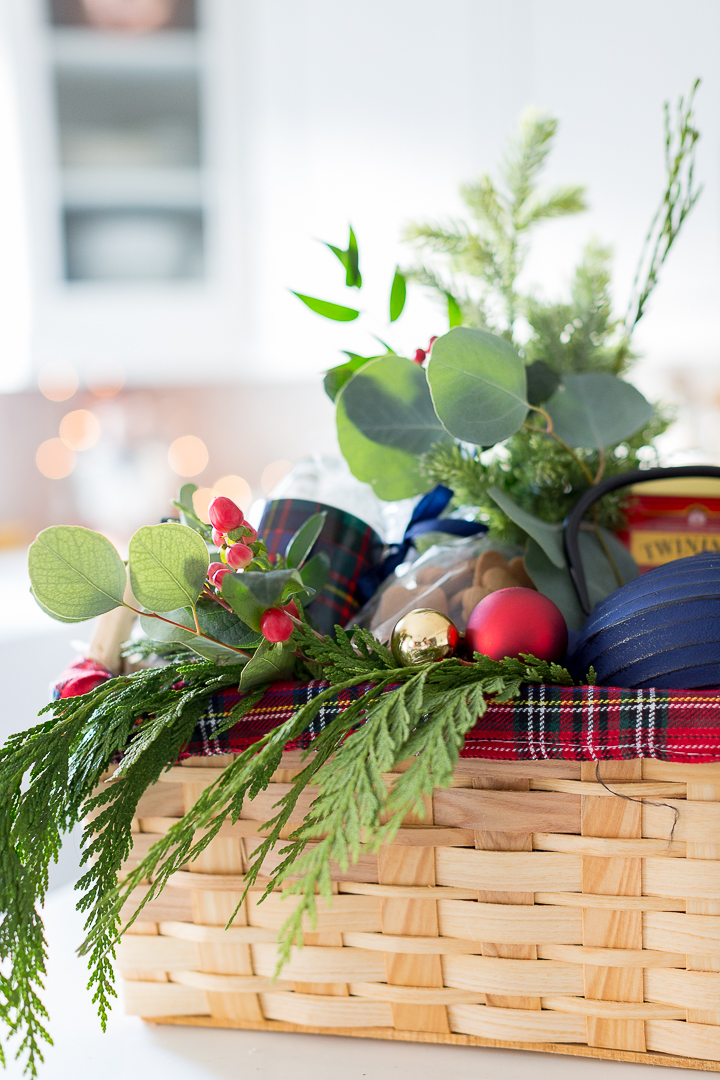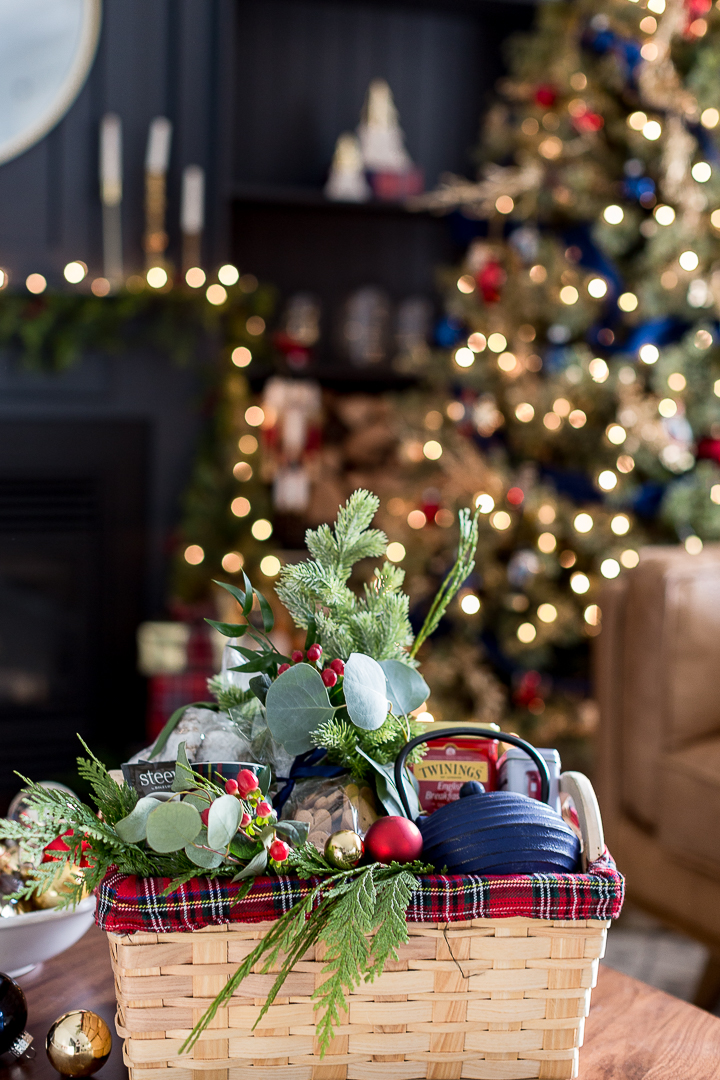 I love how it turned out and wouldn't mind being the receiver of such pretty gift.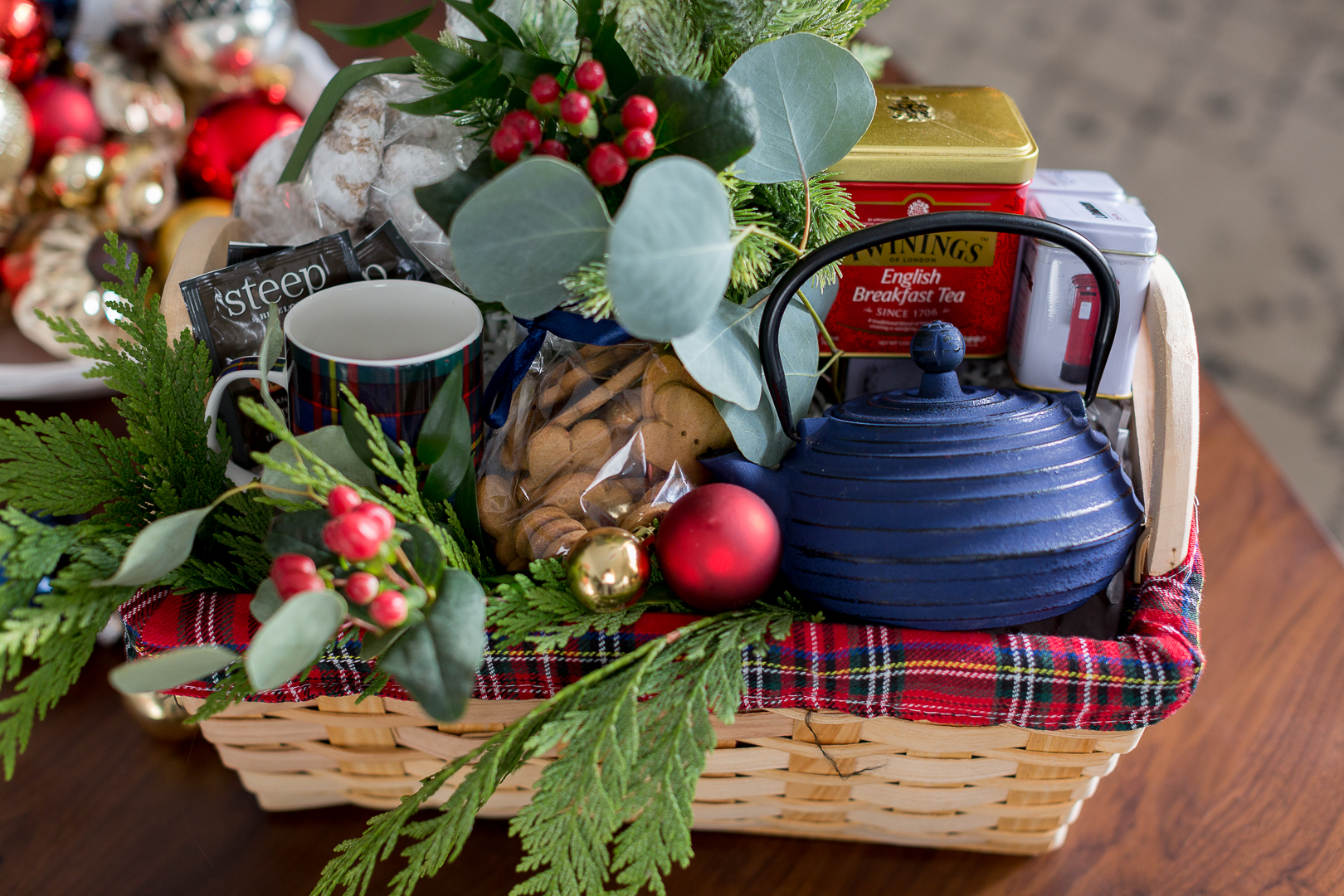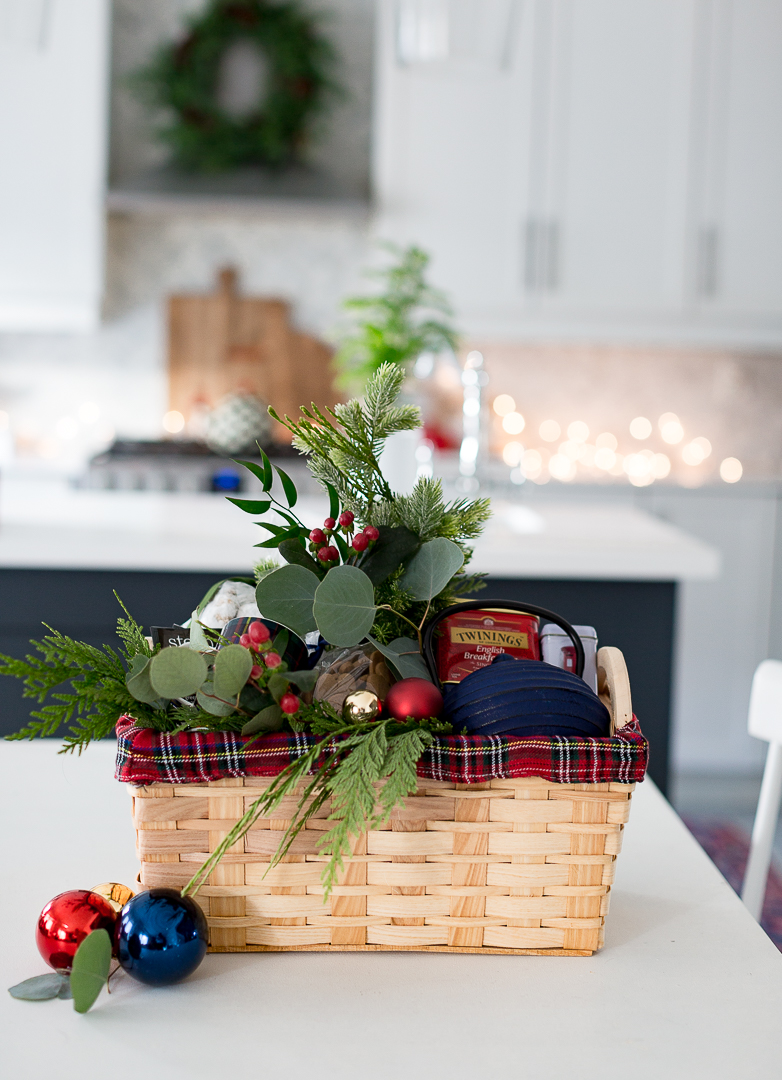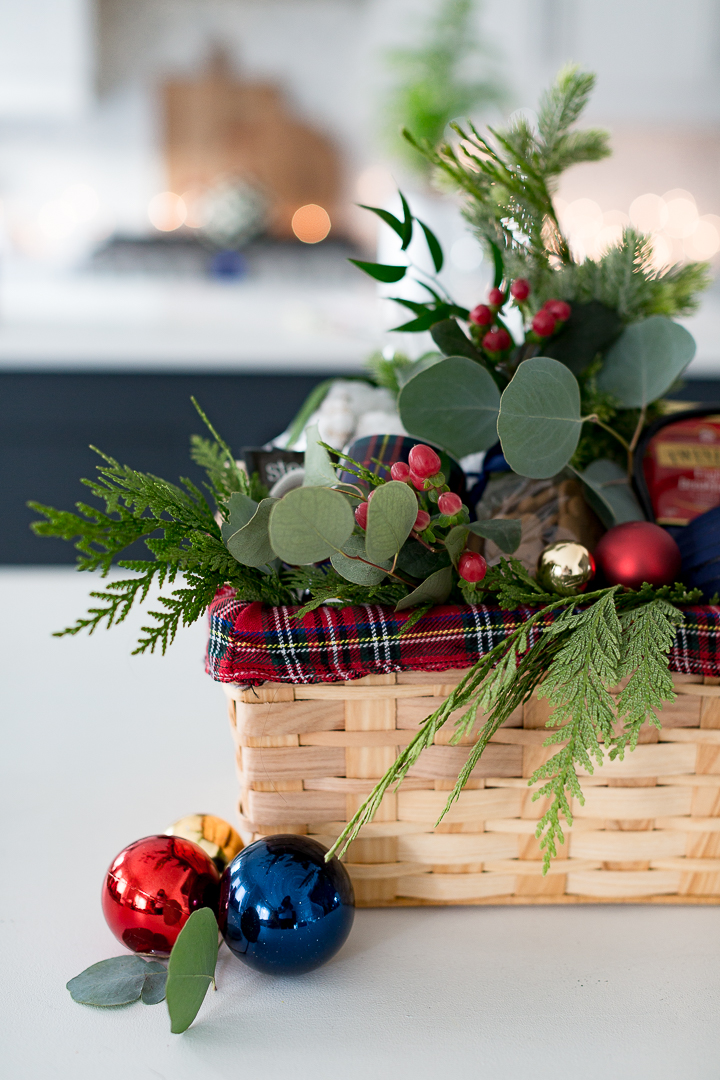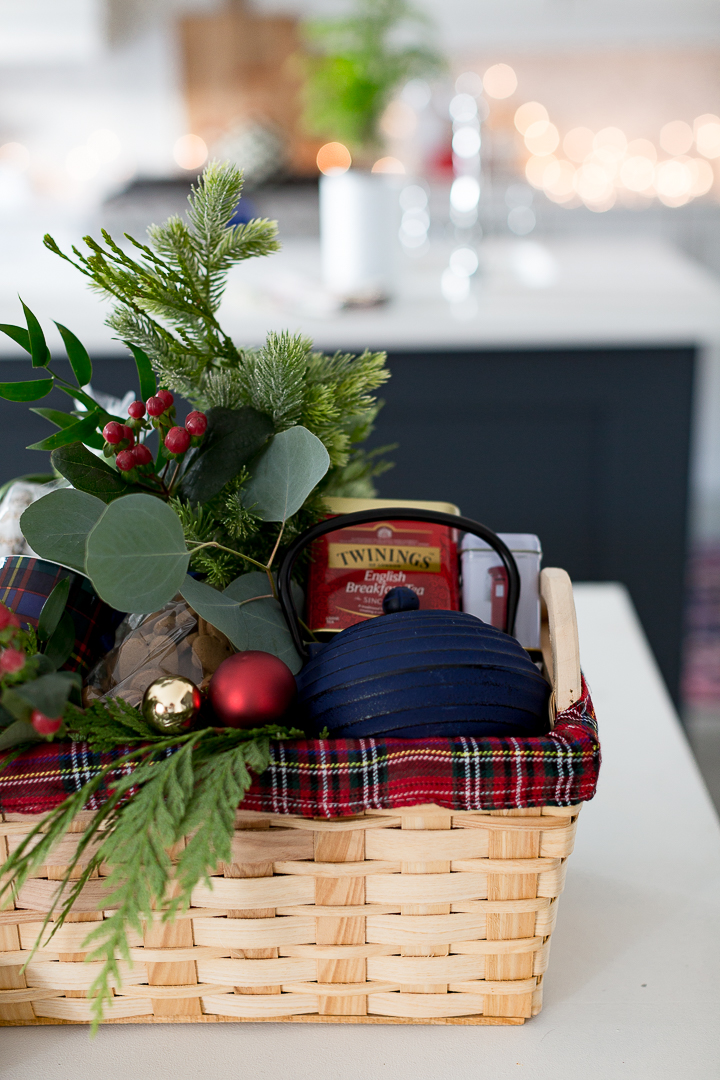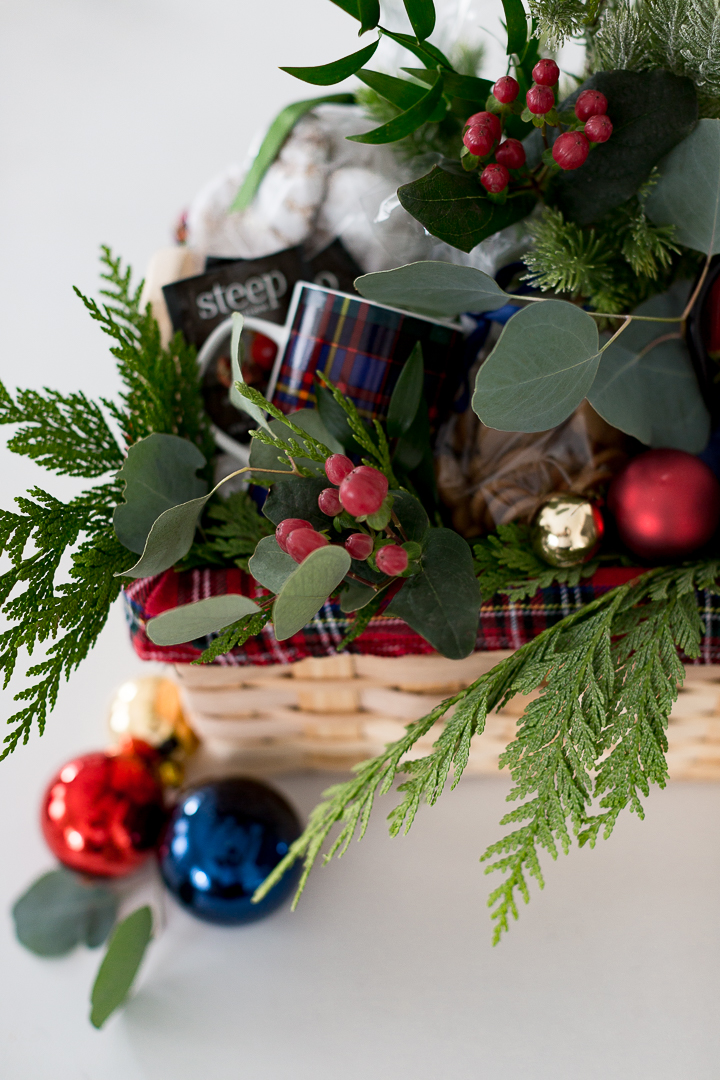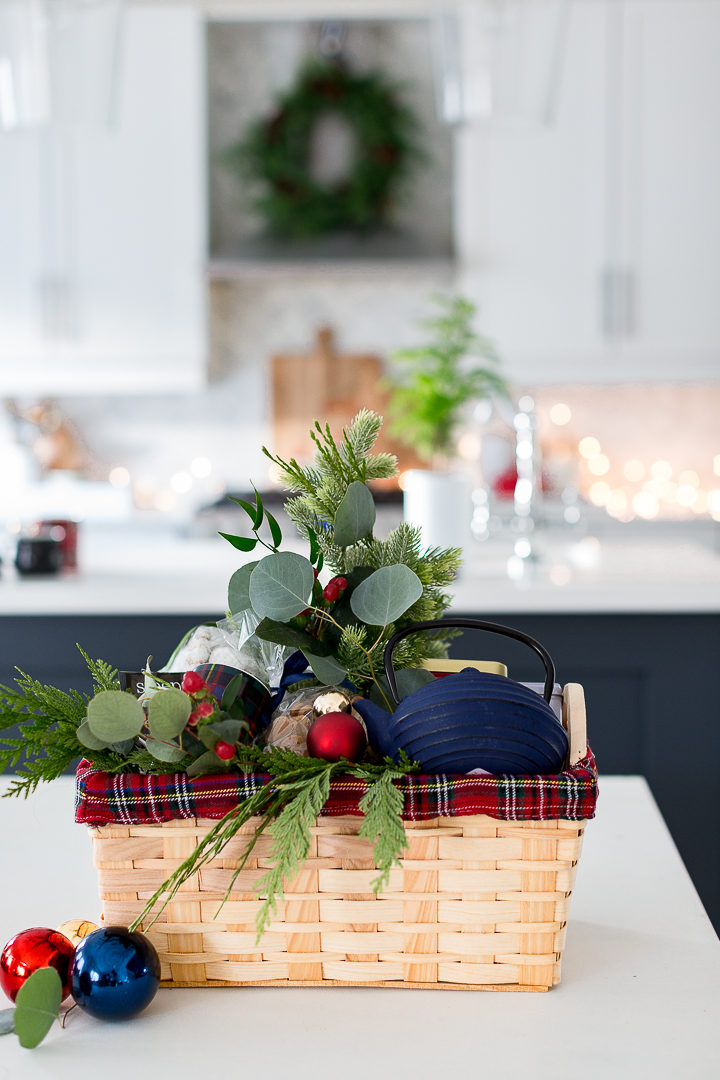 There you go, another easy gift idea that looks like a million bucks but it's actually under $40.
Visit Santa's MAKE Shop at Michaels, where you can find all the DIY supplies you need to MAKE your creative gifts! Handmade gifts are a key ingredient to create wonder-filled memories for family and friends this season.
Thank you so much for stopping by today.
much love,
Lucy