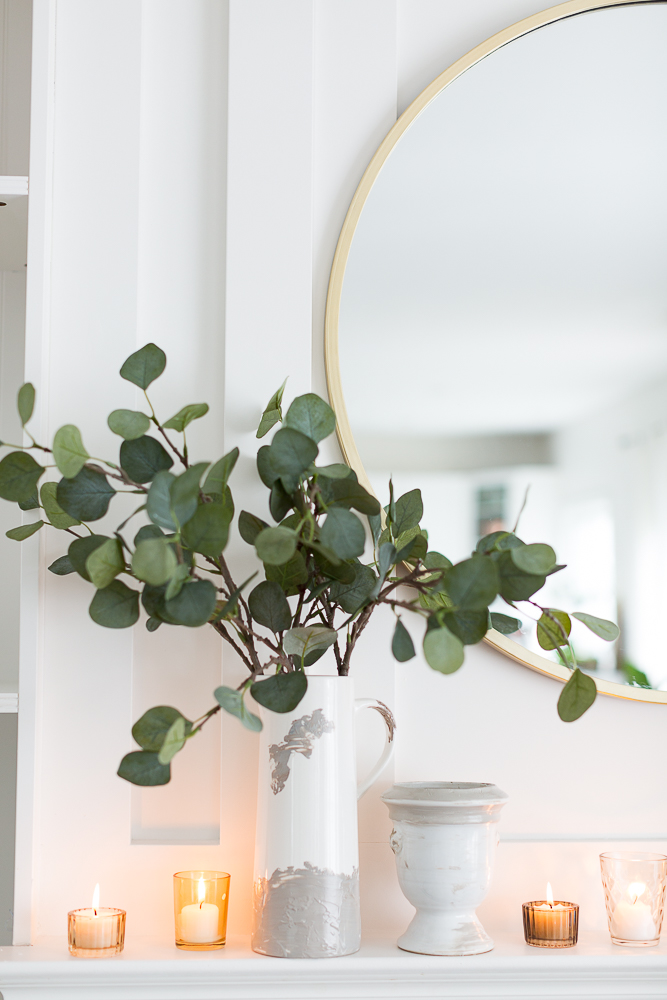 Hello friends. I hope you had a good weekend. I'm feeling a little under the weather and to top it off it's been gloomy and rainy, so all I want to do is stay in bed all day. But I wanted to share with you this too easy  craft I did a couple of weeks ago.
I have to be honest and admit that the end results weren't exactly how I pictured it. Mostly because I was looking for a larger vase. But the added texture does add a rustic feel that I love.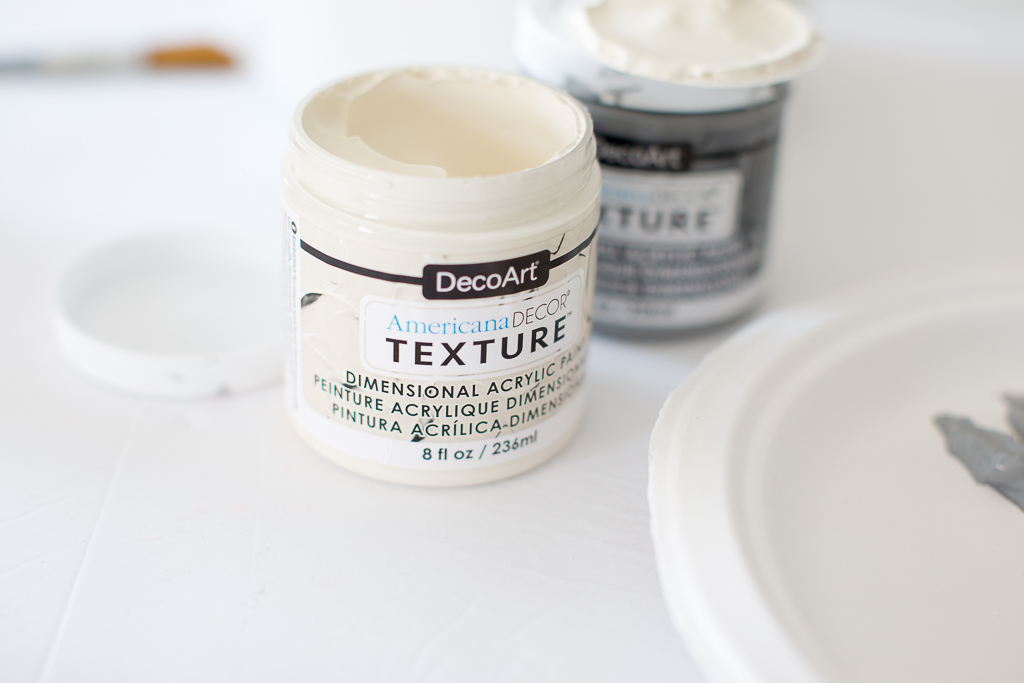 I used the Americana Decor Texture paint. Another amazing product by DecoArt. This dimensional paint would be perfect to use with stencils to add embellishments to furniture or walls etc. As I was typing this, I thought how cool it would be to use this on a regular mirror and add some pretty patterns similar to a trumeau mirror.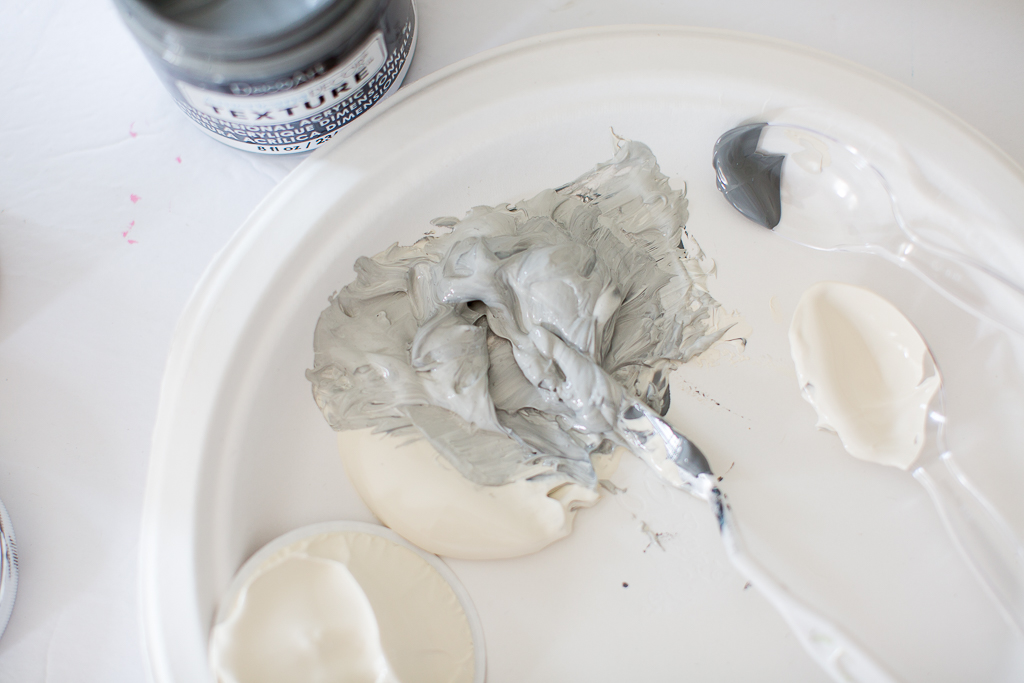 I mixed the cream and gray ( 1:1 ) applied  it with a palette knife. You can also use a brush but you will be able to see some of the strokes.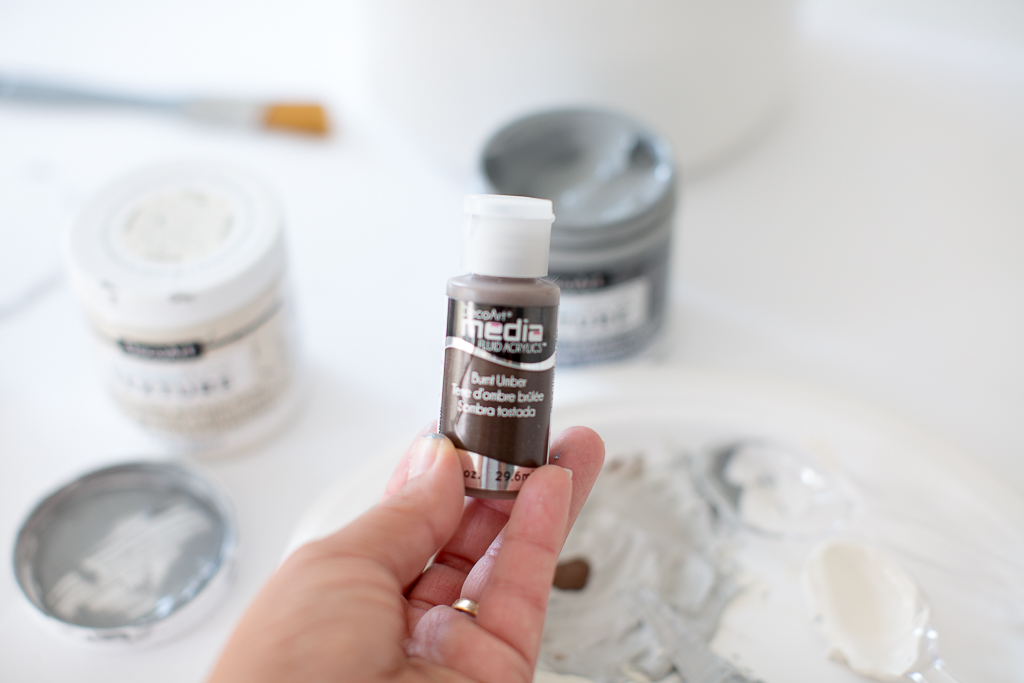 And added a touch of the burnt umber to make it a little warmer.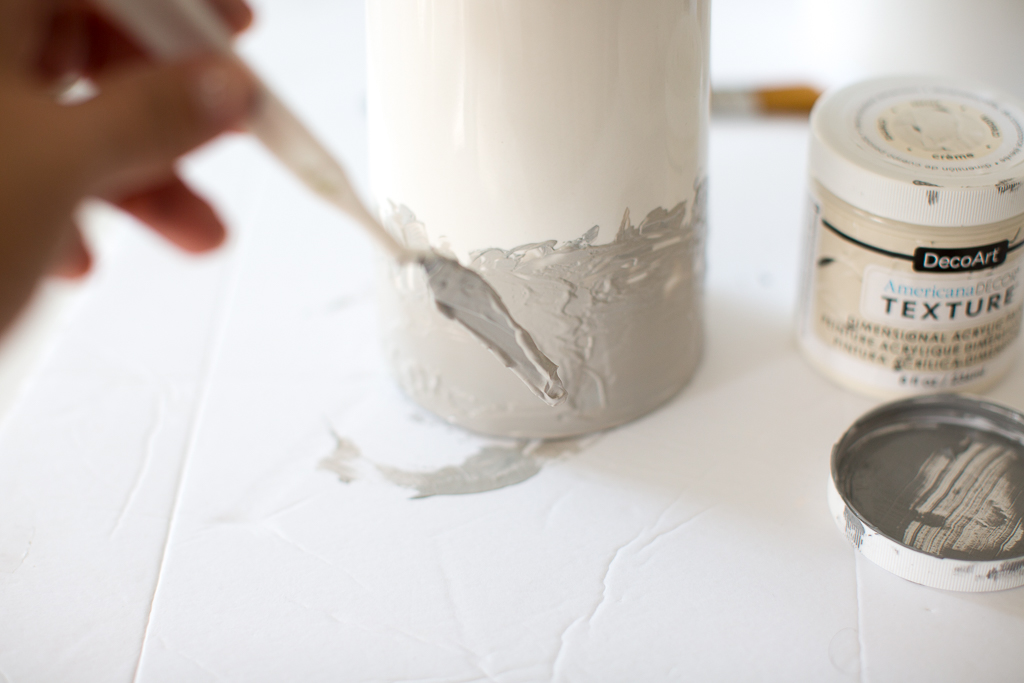 And then randomly applied it to the vase.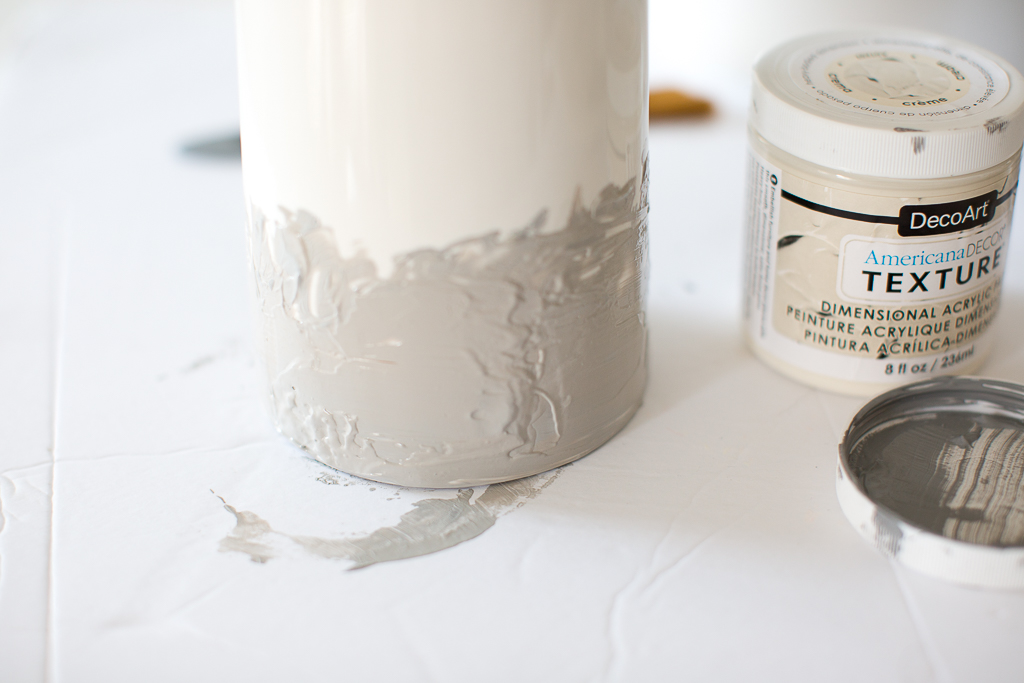 I wanted it to be very organic and loose.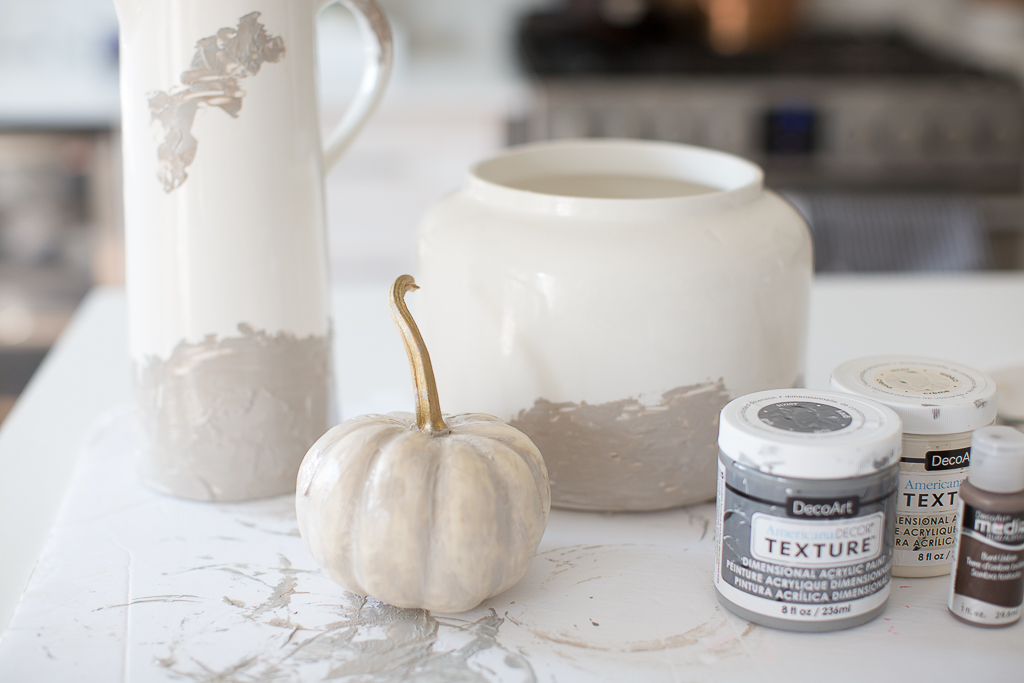 I also painted some of the leftovers on a pumpkin and it made it look like a ceramic pumpkin. 🙂  I allowed it to dry for a couple of hours.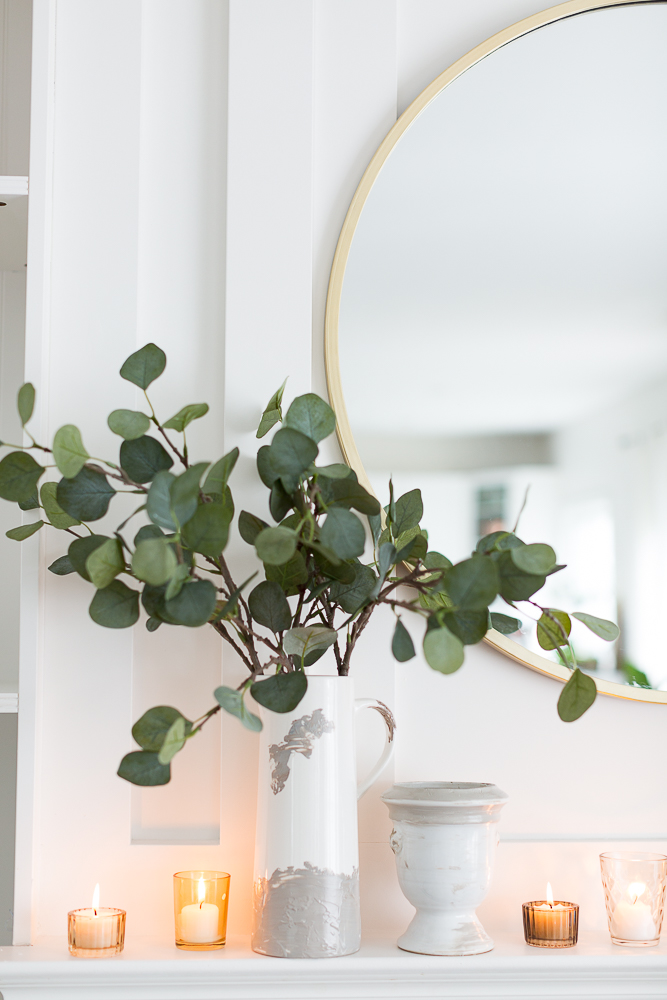 Here it is on the mantel before I had painted the mantel blue.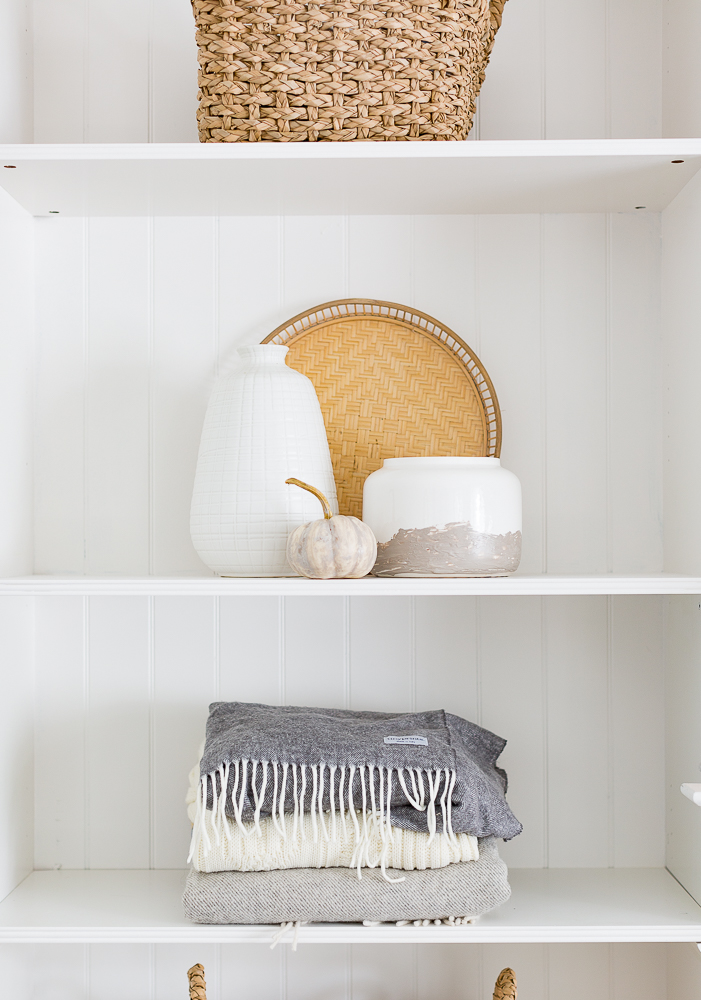 I really like the extra texture it adds to the shelves.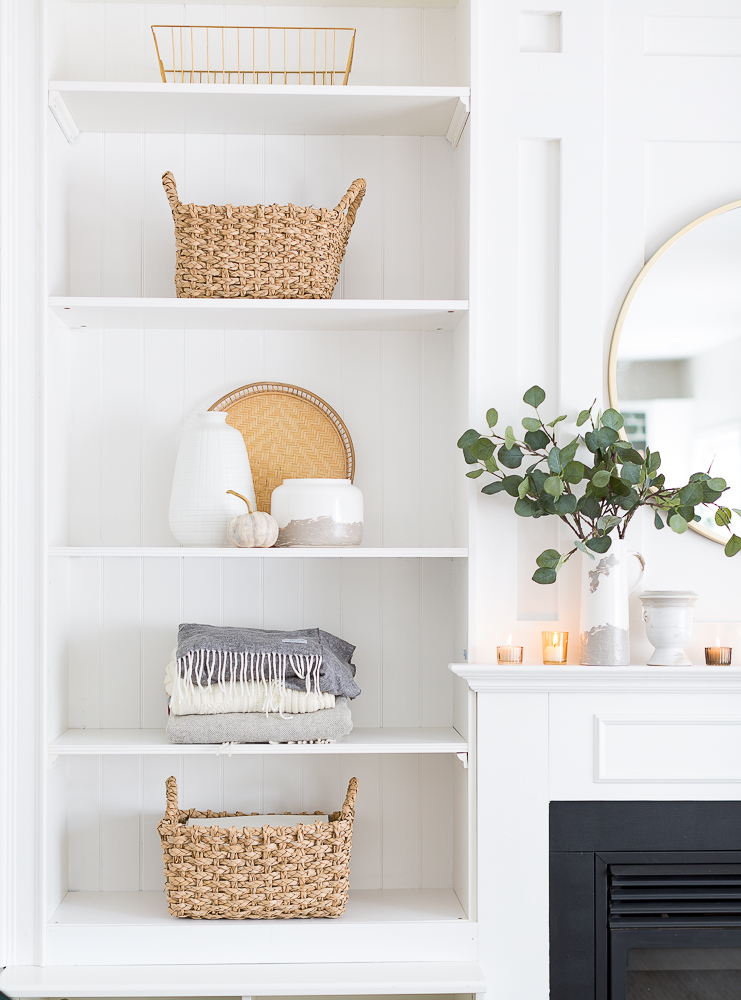 And such an easy diy.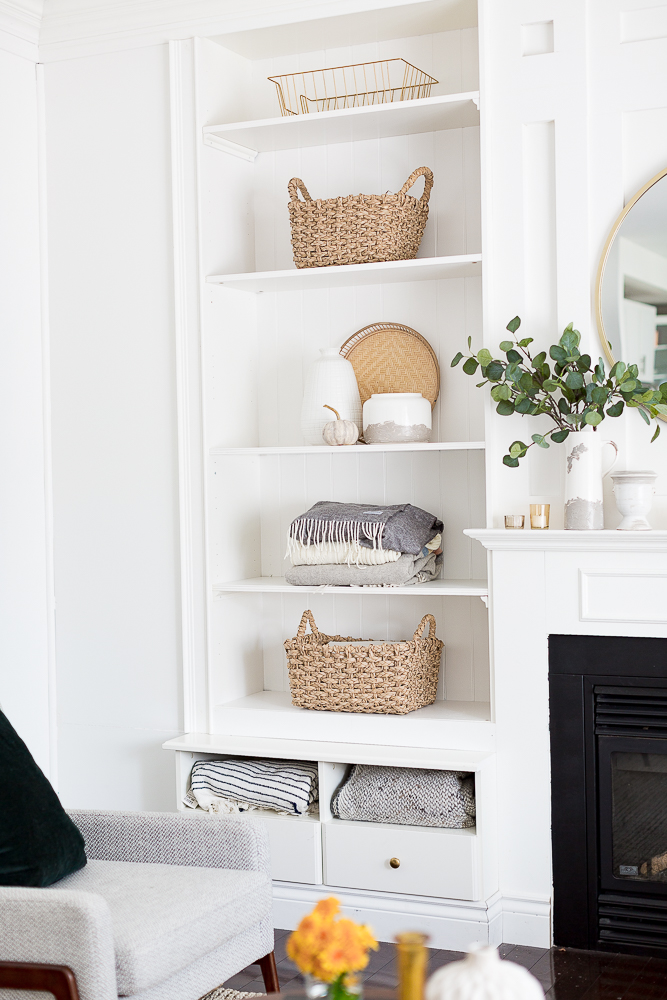 I picked up the vases at a thrift store for less than $3.00 and gave them a funky new life. 🙂
BTW, these photos are making me miss my white shelves. Ugh…it never ends with me. lol
Thank you so much for stopping by. I hope you have a beautiful day.
much love,
Lucy