I know so many of you loved the way our shelves looked last week but I ended up painted them white again, even though my original idea when I painted them a couple of months ago, was to have dark built-in shelves.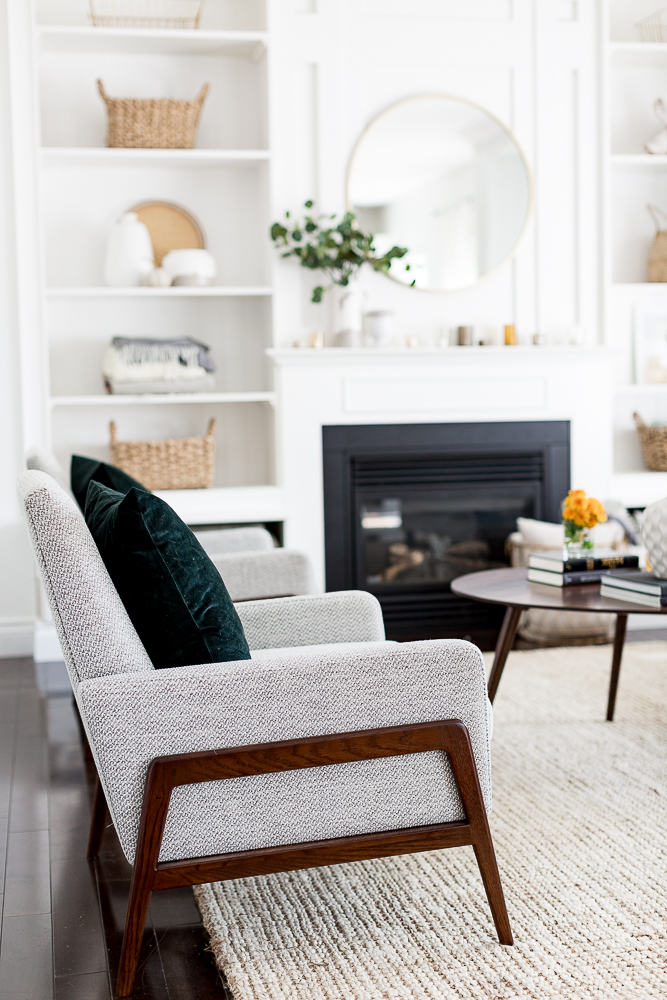 If you follow me on Instagram, then you might have read THIS post. Where I had an eureka moment as to the reason why I've been so restless the past few weeks.  The white shelves look so pretty and clean but as soon as I put the paint away I kinda regretted it but I styled them anyway. But at around 2:00 AM in the morning I suddenly jumped out of bed (actually, I quietly got out of bed so hubby didn't stop me) and headed downstairs to do this….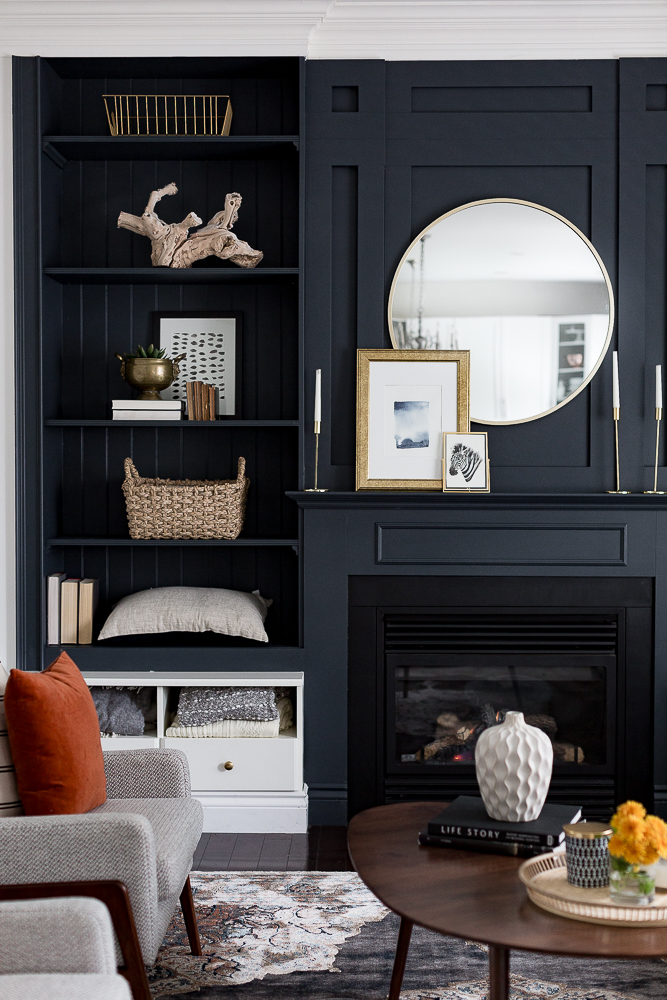 GULP! what do you think? It's dramatic isn't it? but I really, really, really like it. It doesn't even look like our house and I think it's the punch of wow that I needed (for now)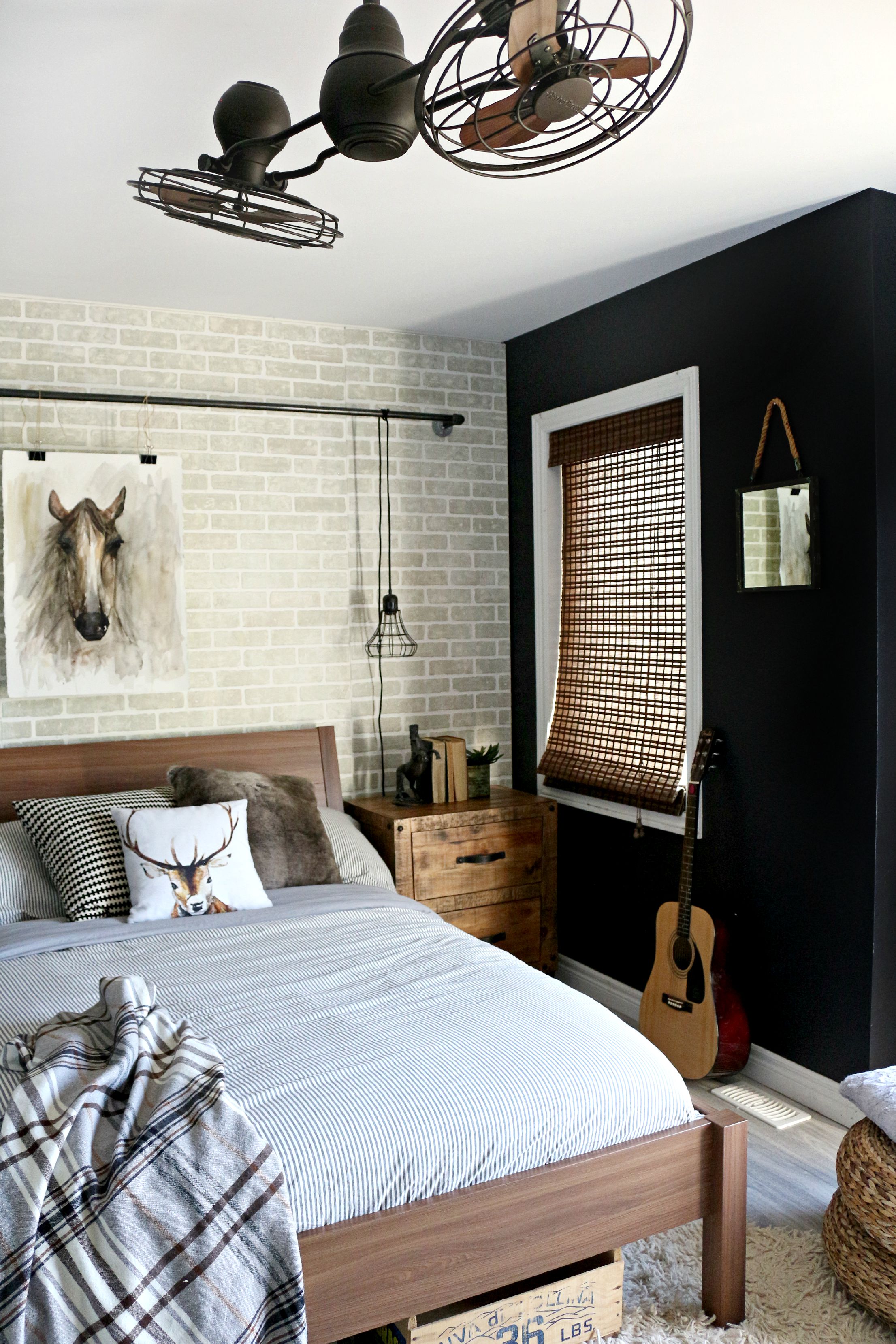 This isn't the first time I've used a dark color on the wall, both our son's room have very dark walls and I knew I loved the look. This is my oldest son's room that will soon become my office. That actually makes me sad to say…:(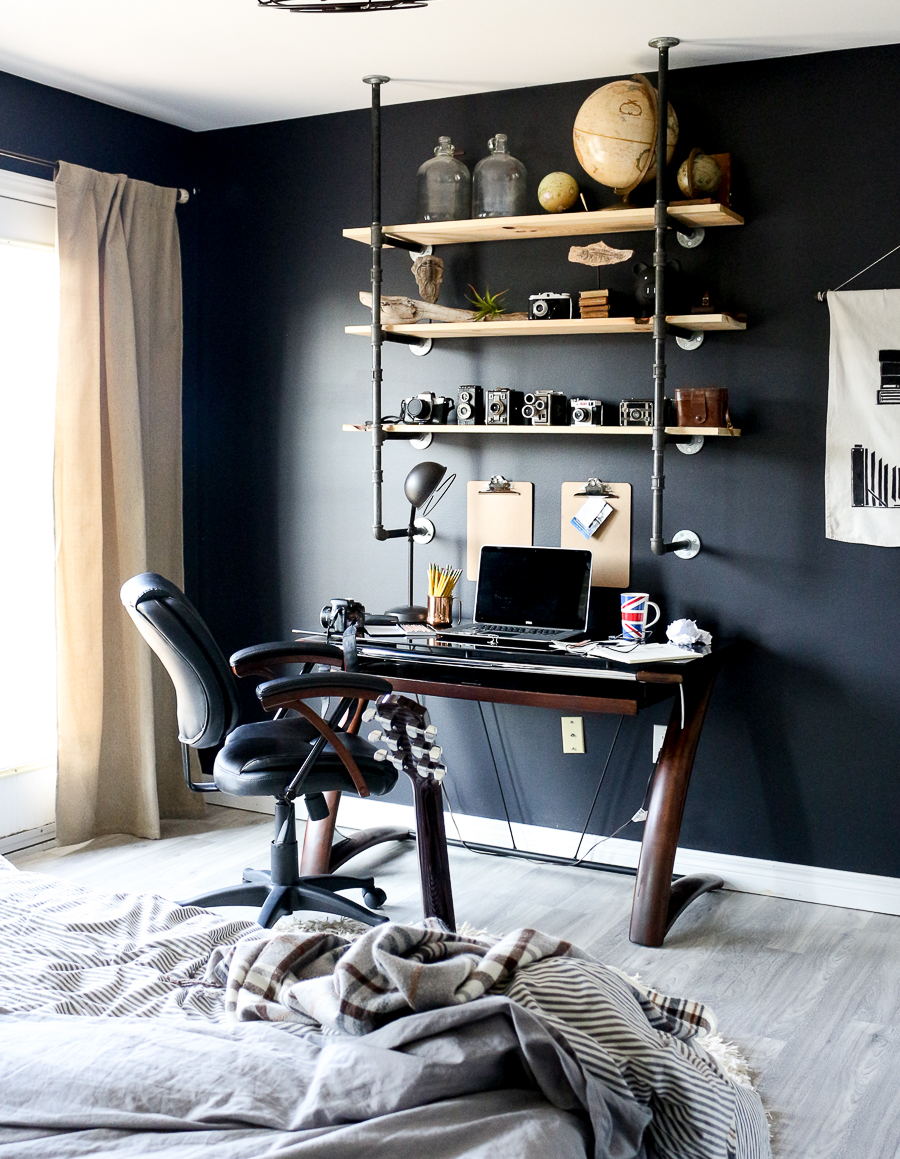 Here's the otherside of the room…:)  The color on this wall is called Tuxedo by PARA paints and it's a true black. The undertones are fairly warm.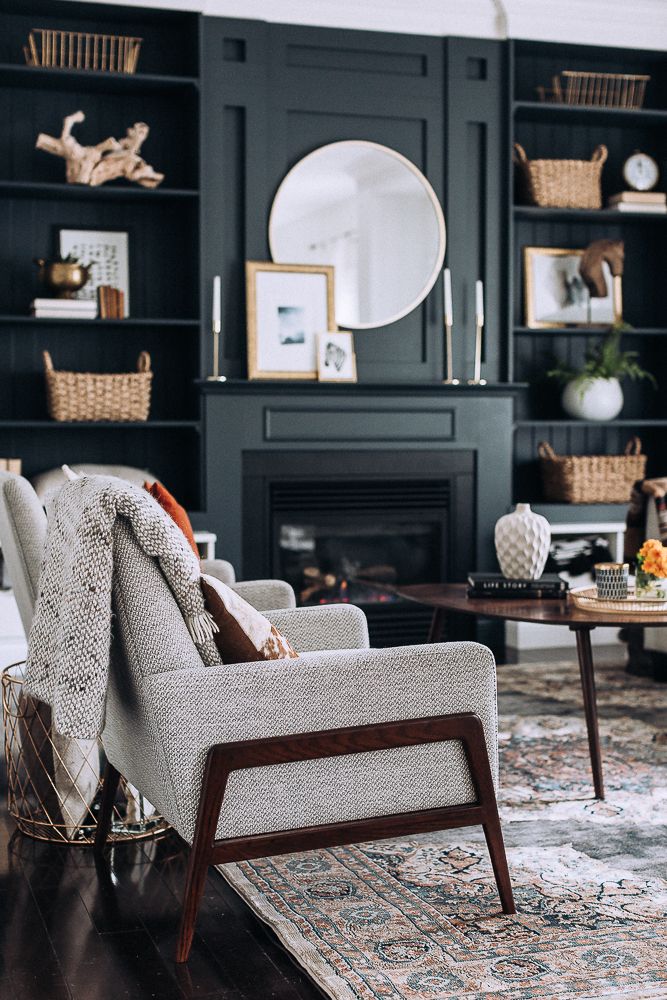 This particular color is called Midnight by Canadian Tire, and it has a blue/green tone depending where you're standing in the room.  For my US friends, I looked for a Benjamin Moore paint resembling it and funny enough the color that resembles it the most
is also called Midnight by Benjamin Moore. Although I feel that the Canadian Tire version has more of a green hue which might be good or bad depending on what you're looking for.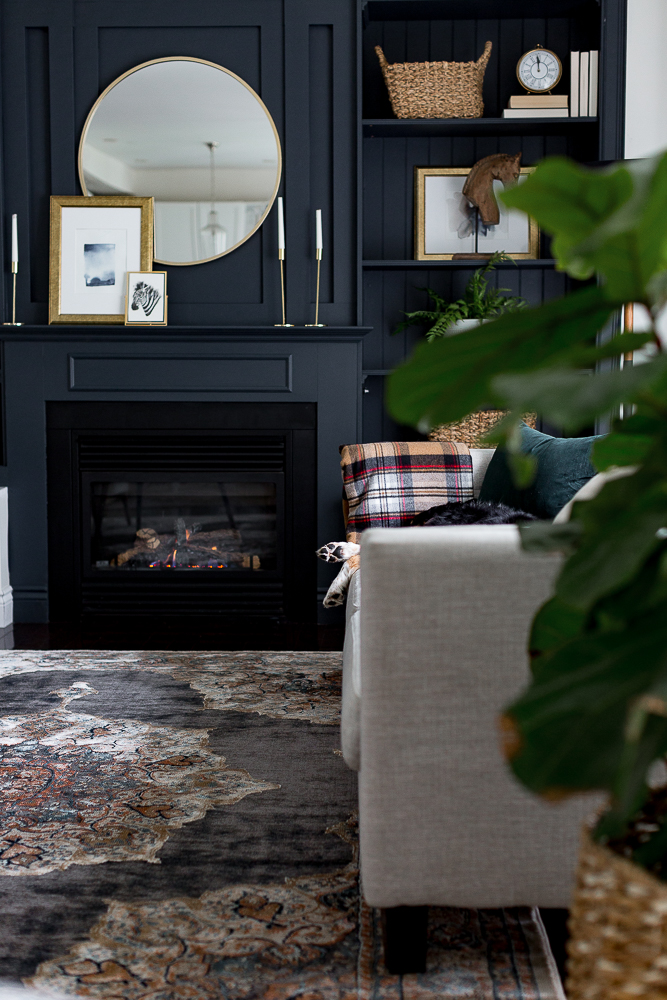 I completely love the way the rug looks now that the wall is painted and how cozy it all feels. It's perfect for fall and winter. I'm already planning my Christmas decor and I'm feeling super excited about it. 🙂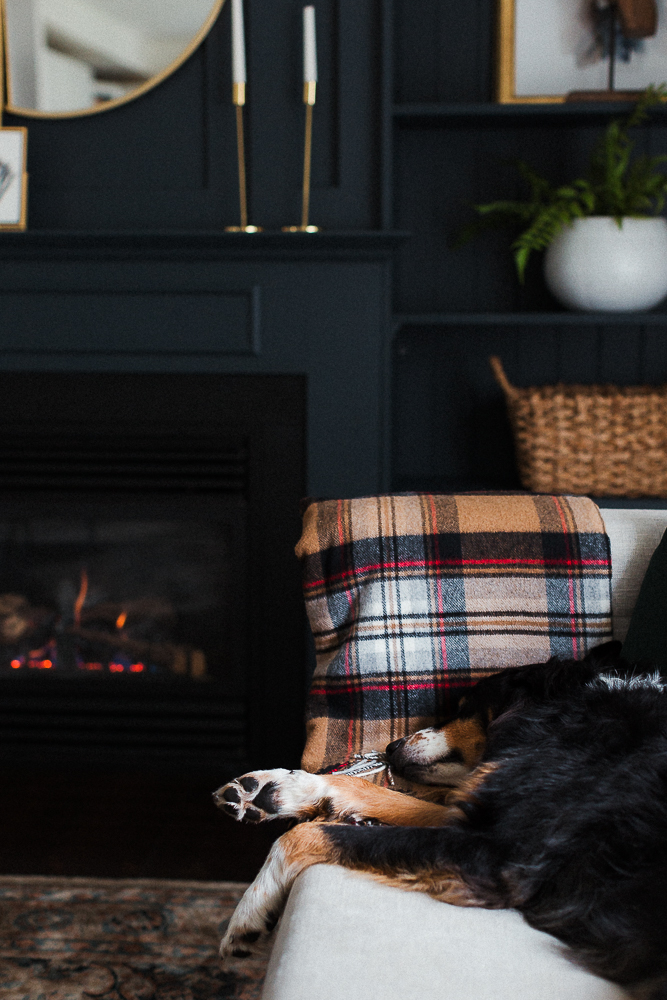 By the way, if I ever come back in a different life, I want to come back as him. What a life! lol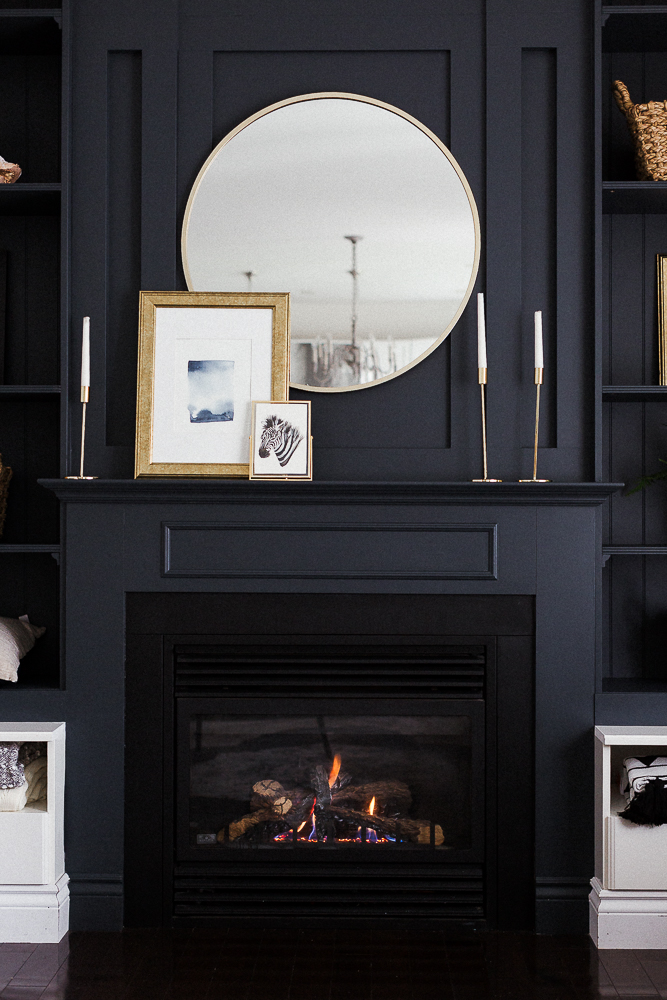 I've always loved the contrast of the gold and dark wood. 

And of course the orange just pops so well.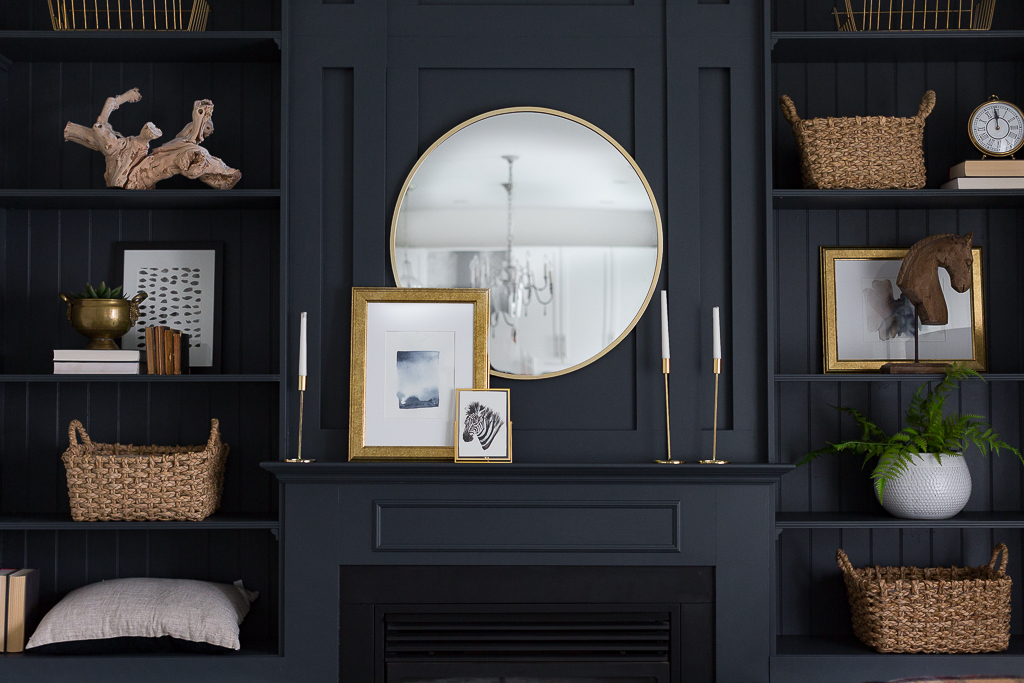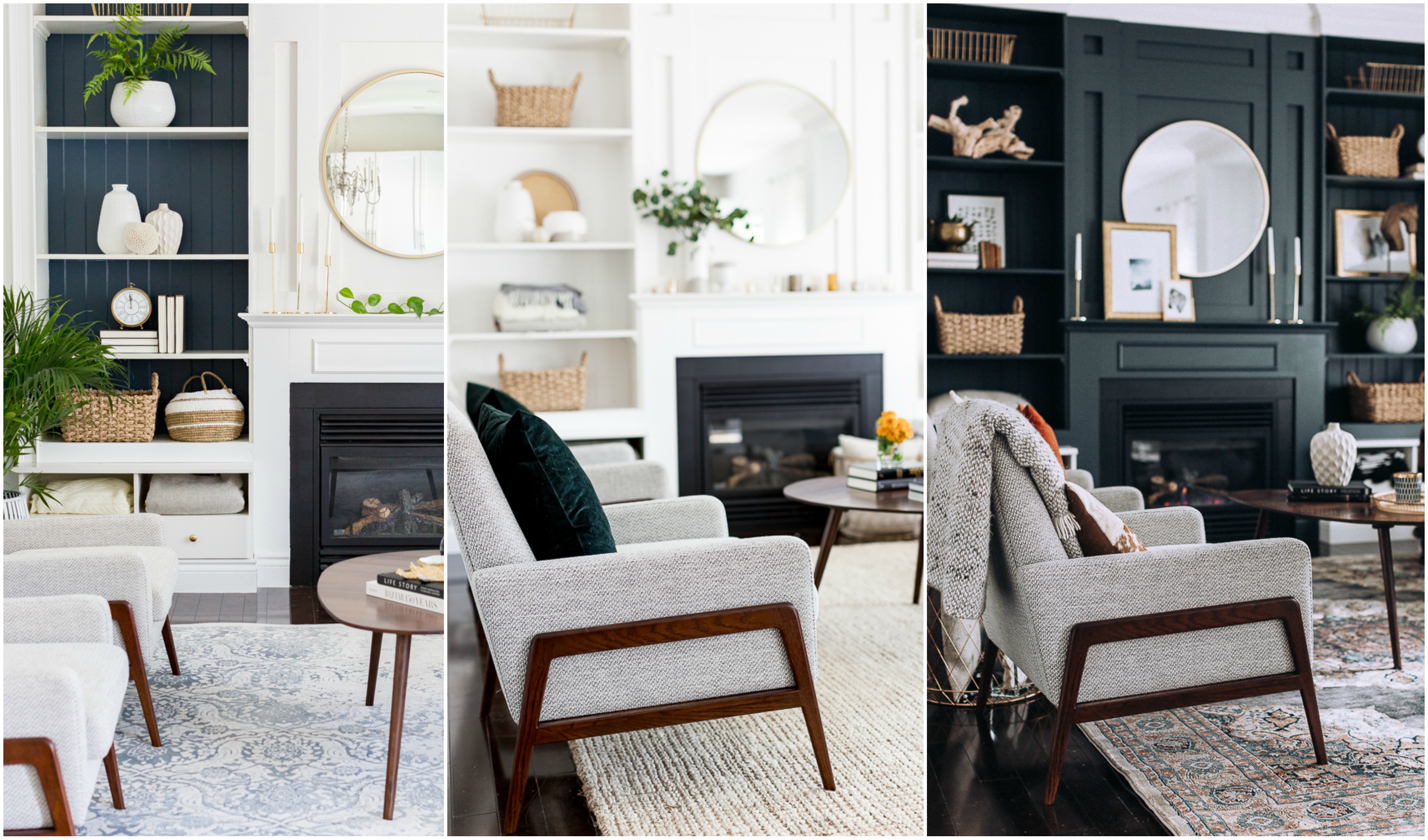 Here is the progress….blue shelves, white shelves, dramatic shelves.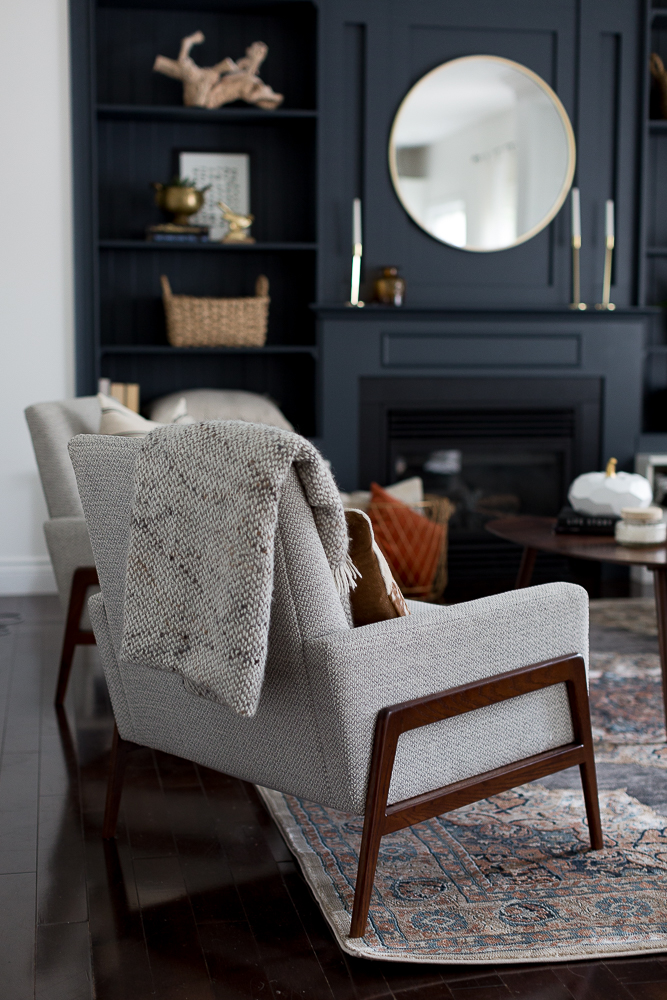 All I need now is an old beat up tan leather couch. Wouldn't that just look stunning?  If any brands are reading this, hit me up …lol
Well, there you go, what do you think?  Dramatic right?
Do you want to take any bets as to how long this will remain this color? ha.
Thank you so much for stopping by today. I'll be back on Wednesday to share this year's front porch. Hope to see you then.
much love,
Lucy