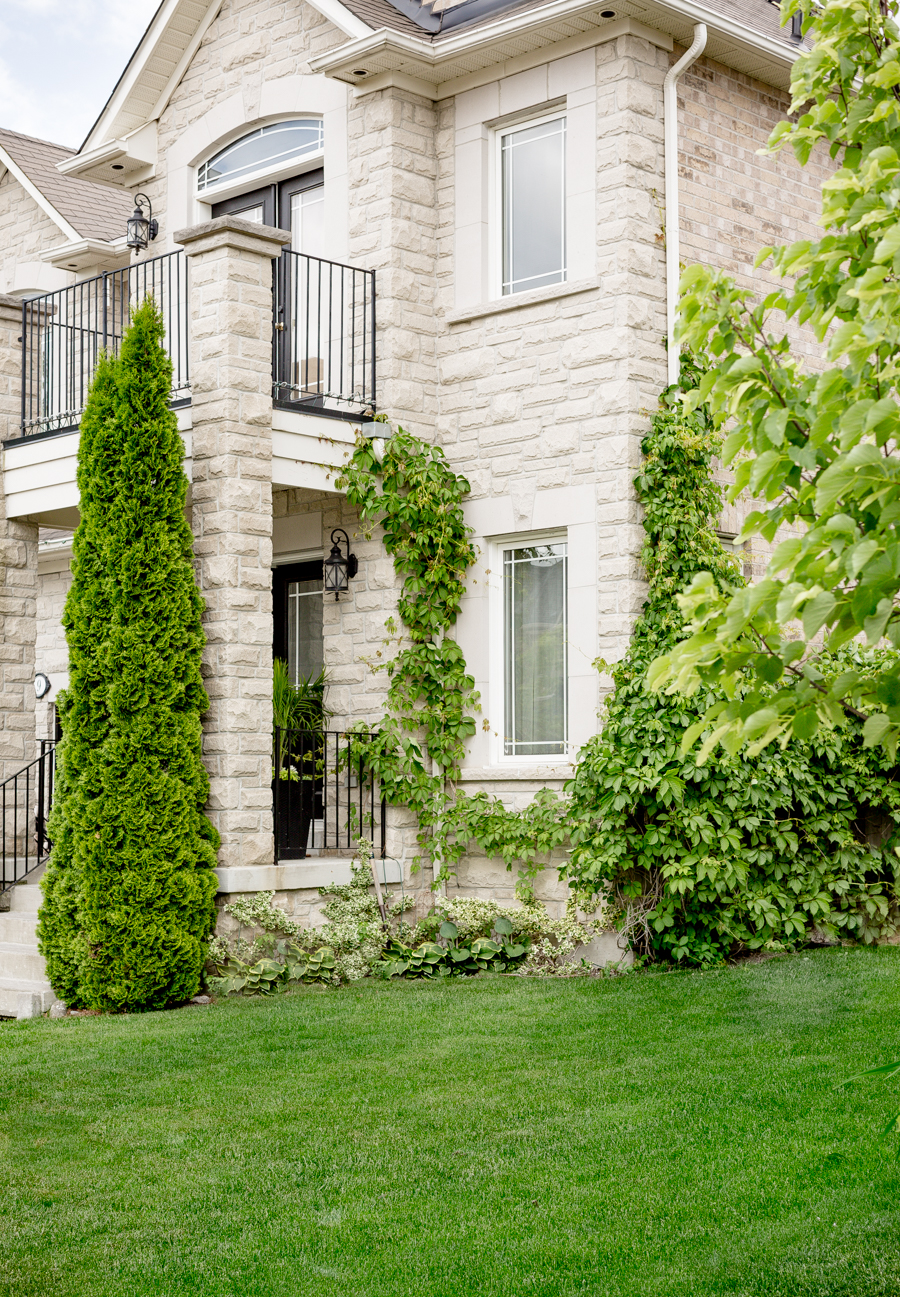 Hi friends. How was your weekend? It rained here non stop so we didn't do much. The kids finished their exams last week, which means that summer has officially started.
Tomorrow is our oldest son's prom and I can't hardly believe it. It feels like it was just yesterday when I was going to my own prom. Actually, I never went to my prom because I had gone to hubby's prom the previous year (he's a year older)
and I didn't really want to go to mine.  Speaking of prom, it wasn't until a couple of months ago that I learned about this thing called 'promposals'. I felt so old because apparently this has been going on for a long time now.
Goodness, I'm so glad they didn't have those when I was in highschool, I would have hated it and I feel so bad for the boys that have to get all creative just to take a girl to the prom. I mean, I guess it's a nice gesture. I personally just hate that kind of attention. ha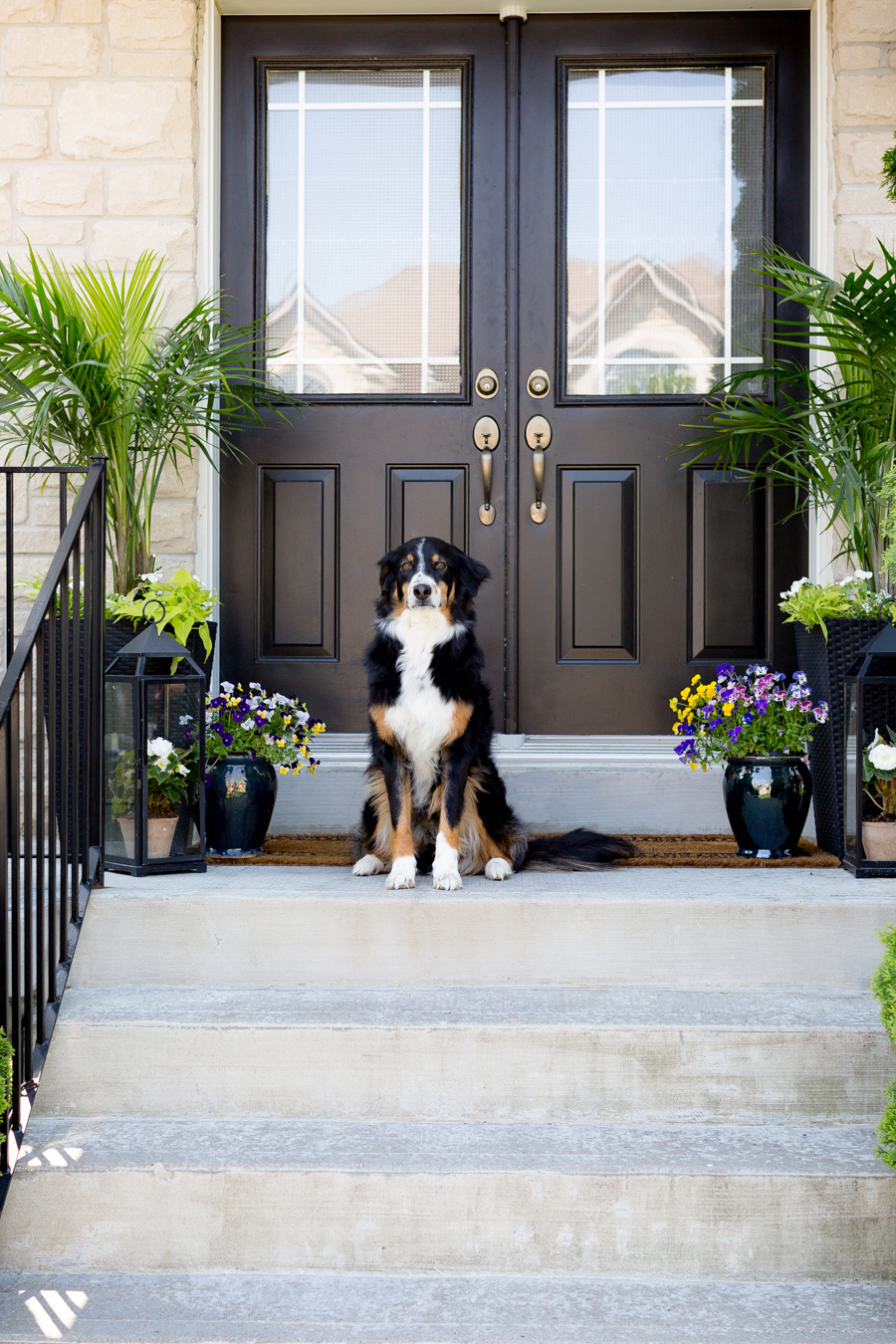 Anyway, I just wanted to quickly stop by and share the front porch with you because I remembered I hand't shared it yet. I was waiting for some new wreaths to arrive but they sent me the wrong size, so they're too small for the doors.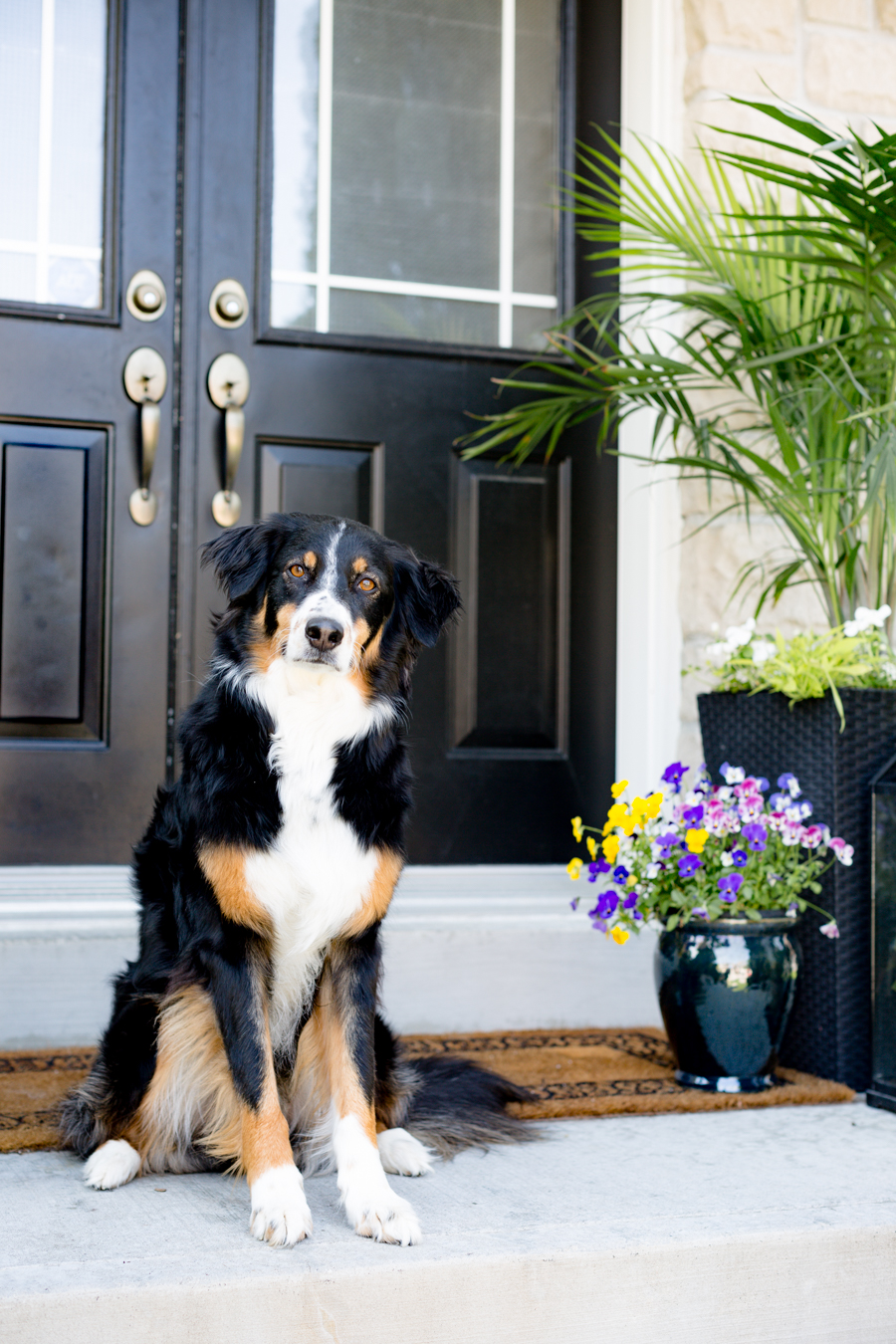 Our handsome boy. I can't believe he's five already. He still acts like a pup so that makes me happy.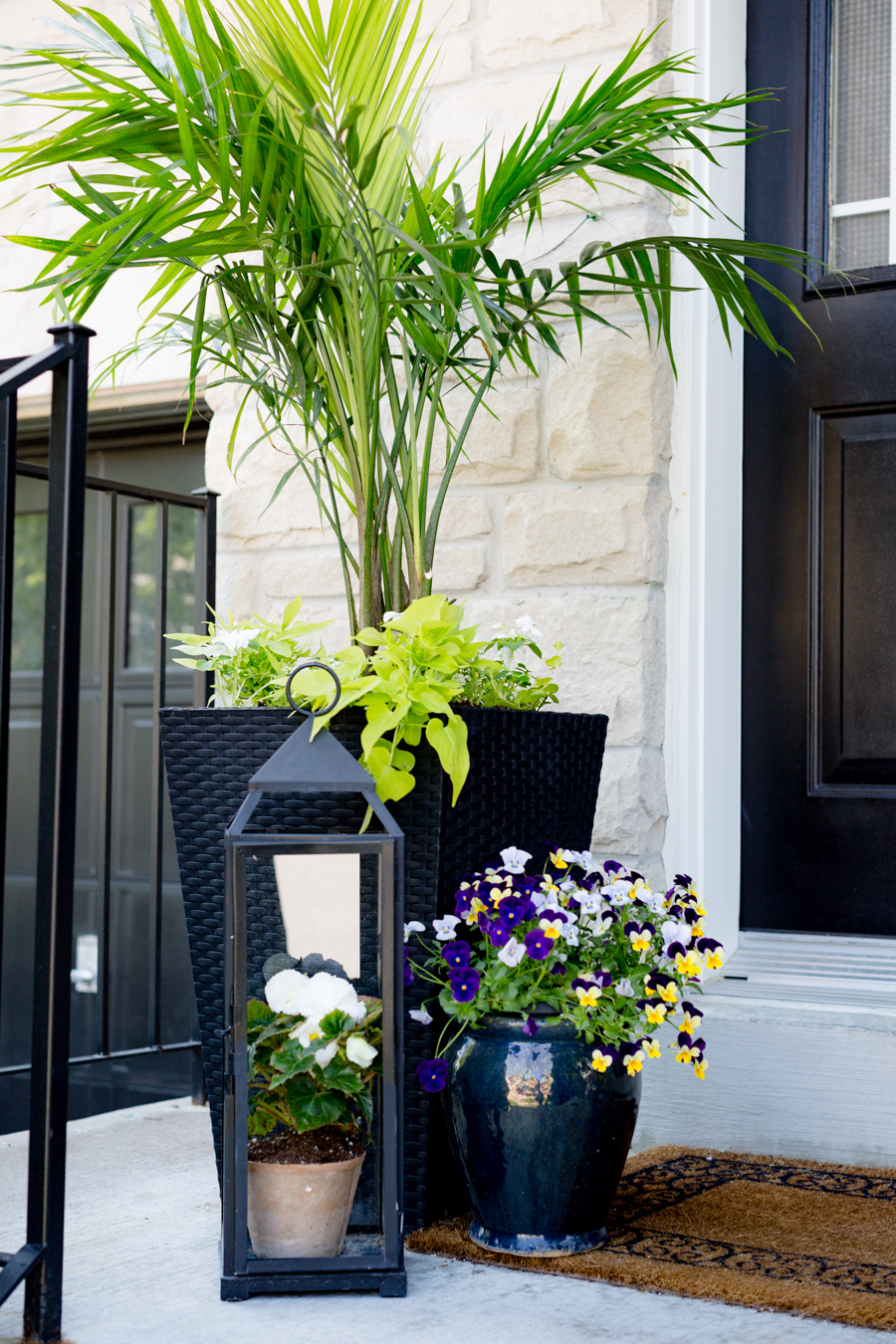 This year I decided to go with palm trees and white flowers. These photos were taken about a month ago so the plants have grown a little more. The only sad part is that we had a storm two weeks ago and the palms are now leaning to the right.
I'll have to get a stake to straighten it. Funny I just remembered that the lady at the garden centre told me about green velcro they sell at the Dollar store specifically for this purpose. I've never seen it but what a brilliant idea right?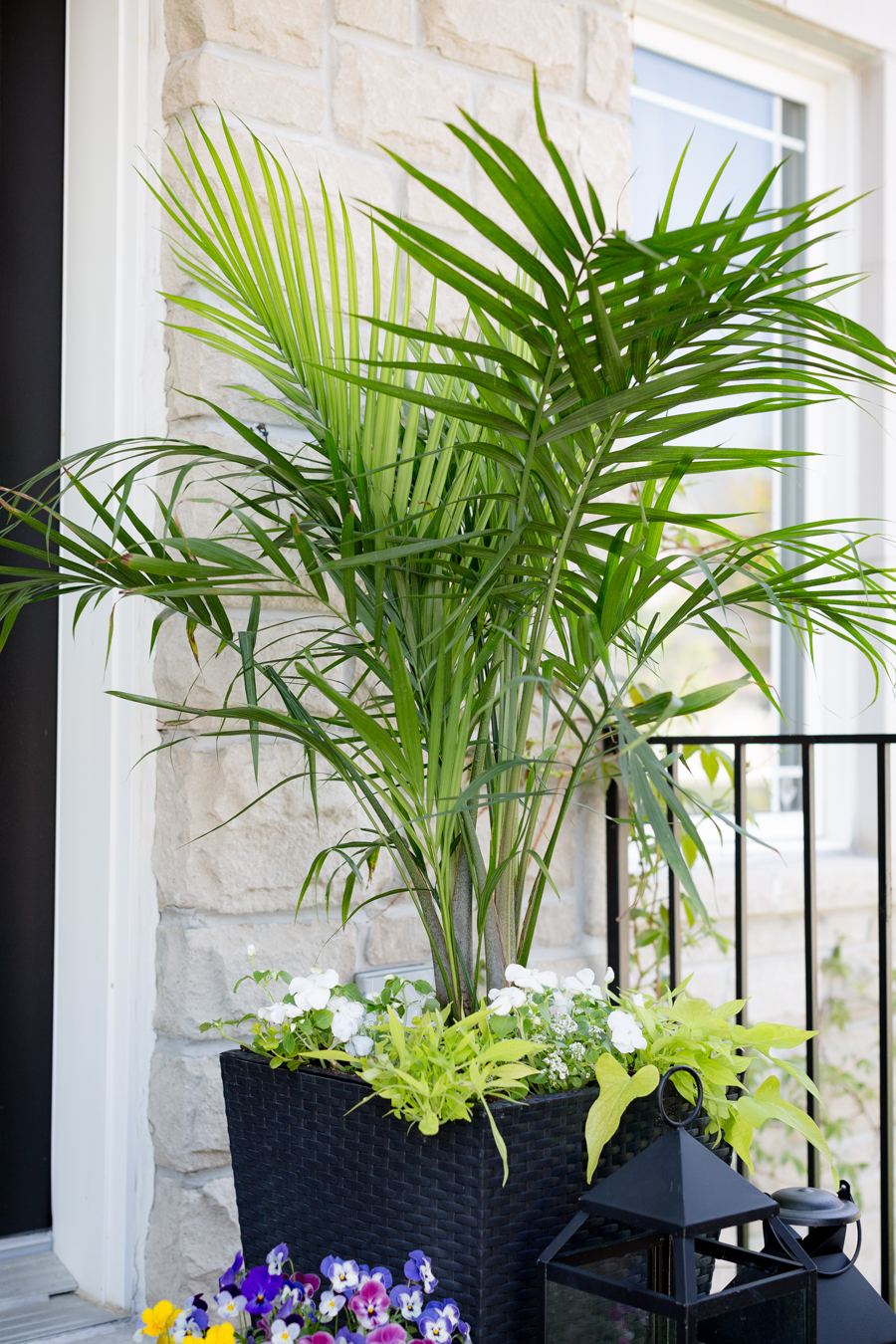 For some reason, I'm never able to keep palm trees alive for too long inside the house, but they do really well in this spot.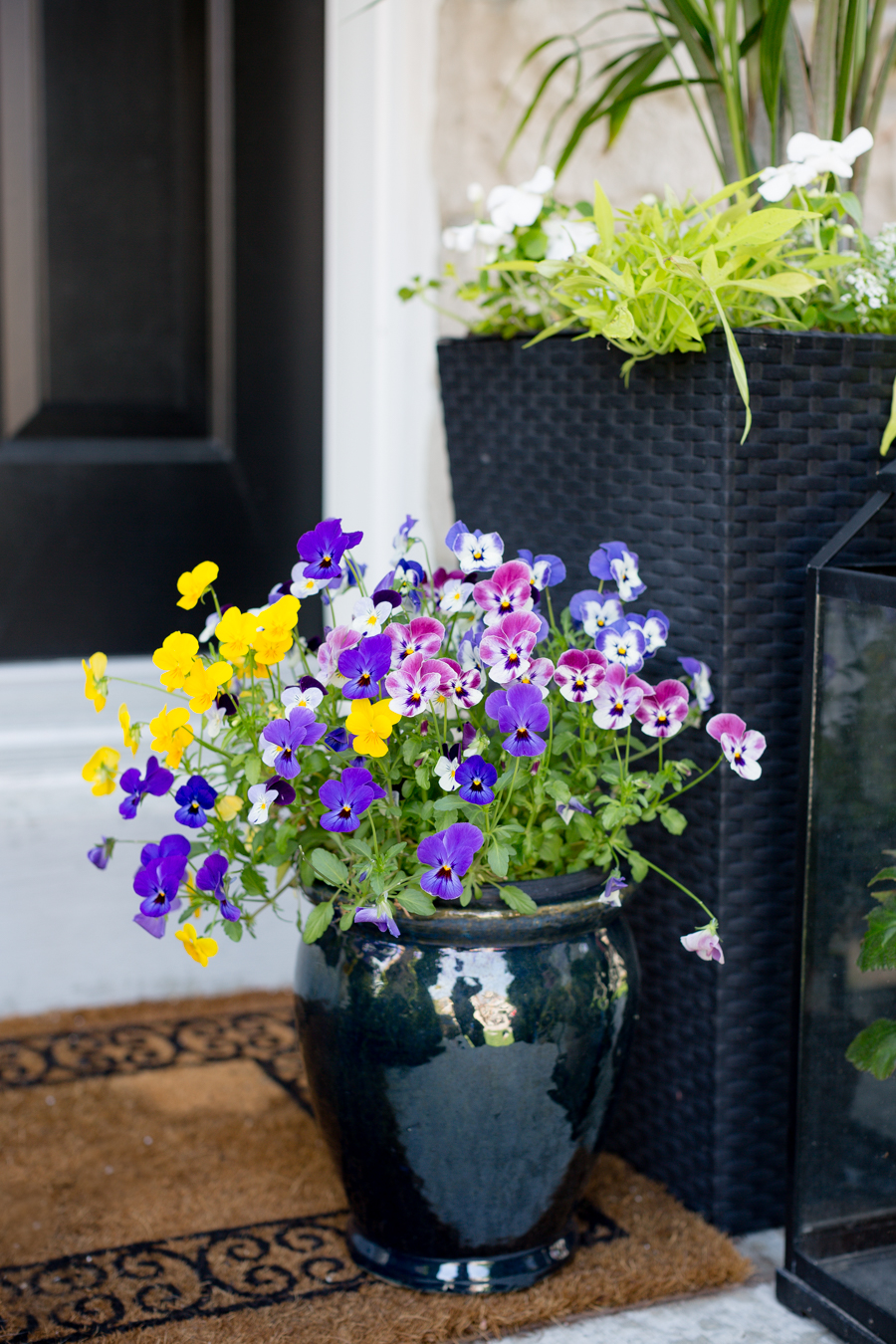 Aren't these pansies just so beautiful? I've never had pansies grow this much before.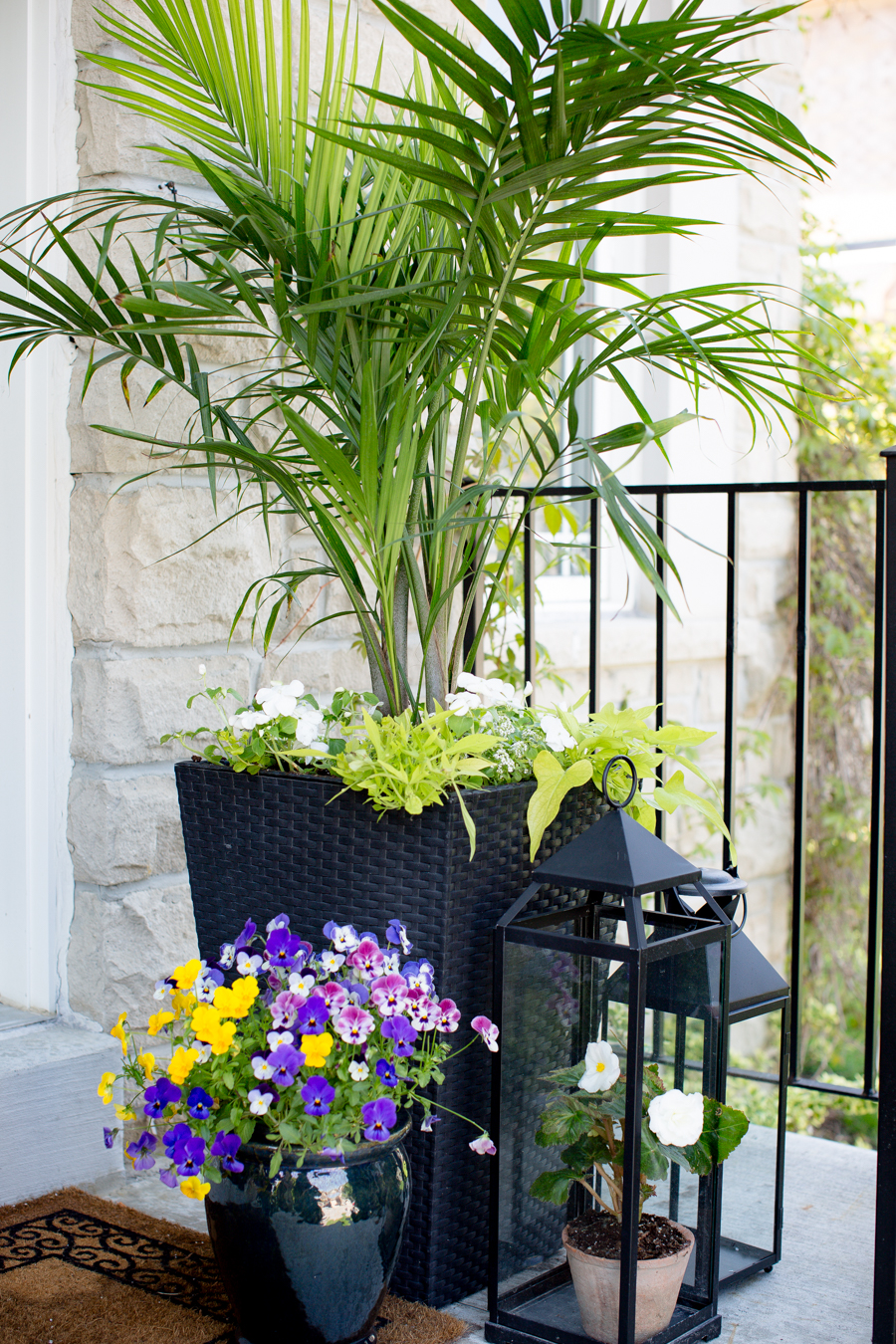 I love summer and I'm so happy it's finally here.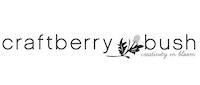 MY LATEST VIDEOS
xo
Lucy