This is a sponsored conversation written by me on behalf of TruGreen. The opinions and text are all mine.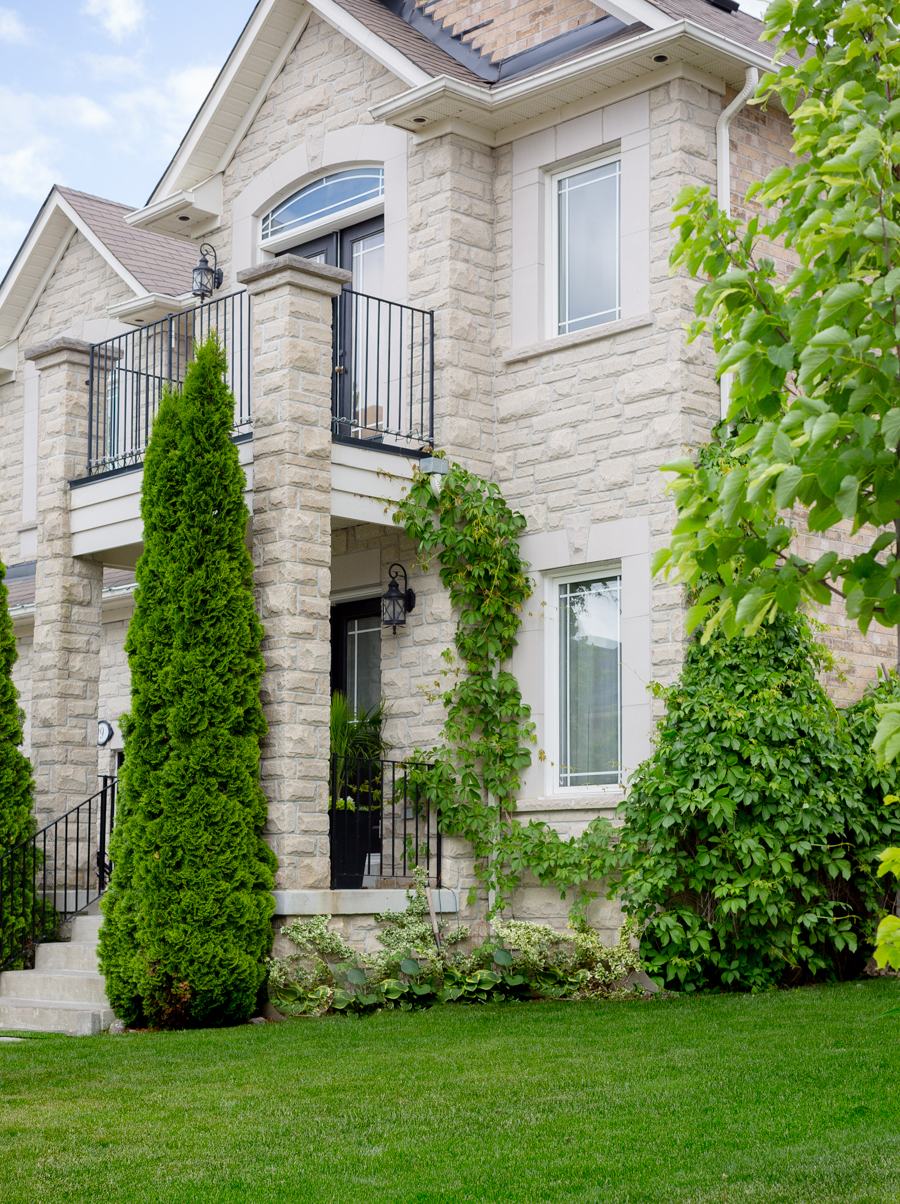 Every year as spring transitions to summer and the landscape turns from gray and dull to lush greens and blooming gardens, you will find hubby standing at the end of our driveway admiring his perfectly manicured green lawn. It's hard to miss the pride in his eyes as he slowly bends to pluck a single rogue weed.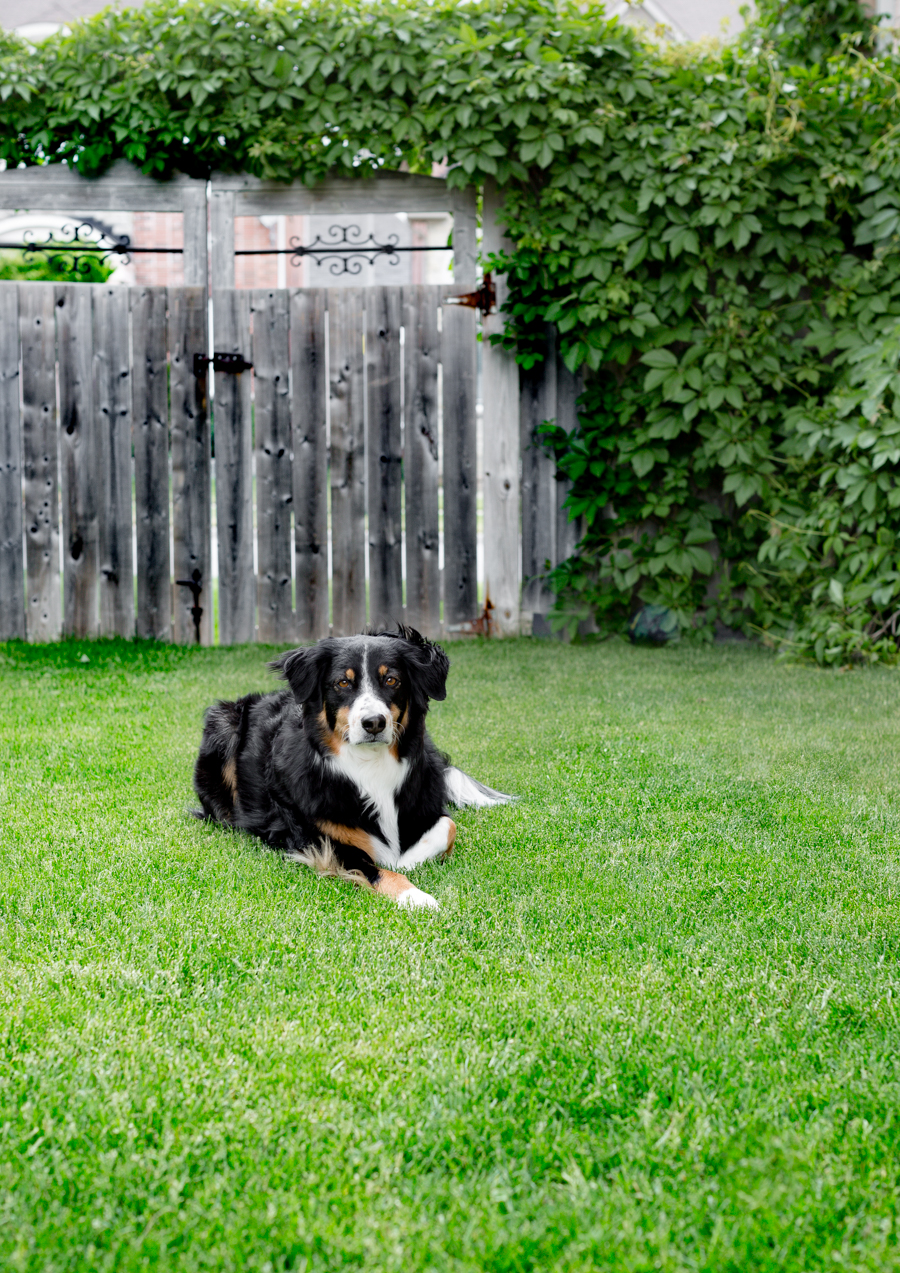 But this was not always the case. When we first moved into our home, the developer had yet to lay sod but when they did, everything looked so fresh and beautiful. That was, until the second year when the grass began to be drowned by clover. Personally, I didn't mind it, but hubby found it annoying and would spend hours plucking the clovers. He said he found it to be therapeutic but it was clear we needed another solution.
Hubby spent a lot of time and effort caring for the lawn, sometimes over fertilizing resulting in brown spots or trying to fill in some bare holes producing the wrong kind of grass.
We decided to get a quote from TruGreen and to our surprise, the cost was very comparable to the amount we were otherwise spending trying to take care of our lawn ourselves, minus of course, the effort and time, which hubby believes to be a precious commodity. There are of course several different plans that will best suit each situation.
It's been a couple of years since we've entrusted our lawn care to the professionals and I can proudly declare our lawn is one of the best, if not the best, on our street. Whether it's friends or family, neighbours, or delivery personnel, we're often asked how we keep our lawn looking great. Besides the lawn care plan, there are certain things that you need to do yourself in order to keep a beautiful and healthy lawn.
Here are some of hubby's favourite tips to keep our lawn looking great throughout the summer months:
1. Aerate your lawn in early spring. If you do not have a lawn care plan, you can rent the machine yourself or visit TruGreen to get a quote and not have to worry about it yourself.
2. Keep your lawn moist. Hubby waters the lawn early in the morning 2-3 times per week.
3. Keep the blades of the mower sharp. There are places where you can take your lawnmower to get the blades sharpened. We're lucky that there is a sweet old gentleman who comes around in his truck a couple of times during the summer and for a small fee sharpens our mower.
4. Pull up weeds. Even though having professional service means practically zero weeds, the condition of your lawn can be influenced by surrounding lawns and if they have i.e. dandelions, you're bound to get a rogue weed here and there so make sure you pluck those out!
5. Let it grow. This one is a hard one for hubby as he prefers his lawn to look like a putting green, but during the summer, it is best to let it grow to a length of about 3½ inches, and maintain it this high. This height allows the blades to give shade to the soil and it reduces evaporation which means less watering.
6. Trim the edges of the lawn. A neatly edged lawn improves the appearance of the entire space.
7. Let your lawn sleep. I see many people water their lawns and gardens late in the evening, mostly because that is what their schedules allows for, but watering at that time in the day can actually encourage disease. Just like humans, plant activity usually takes place during daytime hours and wet leaves or grass that cannot dry will cause mold or rot.
8. Keep it cool. Try to mow the grass early in the morning, during a cloudy day, or when the shade has covered the lawn. Individual grass plants lose more water and recover much more slowly if mowed during the heat of the day.
These are his best tips but I also found this particular infographic useful which you can pin for later.

Helpful, right?
What are some of your favourite tips for keeping your lawn looking great throughout the summer and does your significant other also take as much pride and joy over his/her lawn?
I'd love to know.
Thank you so much for stopping by today. I hope you have a beautiful day…xo
Lucy