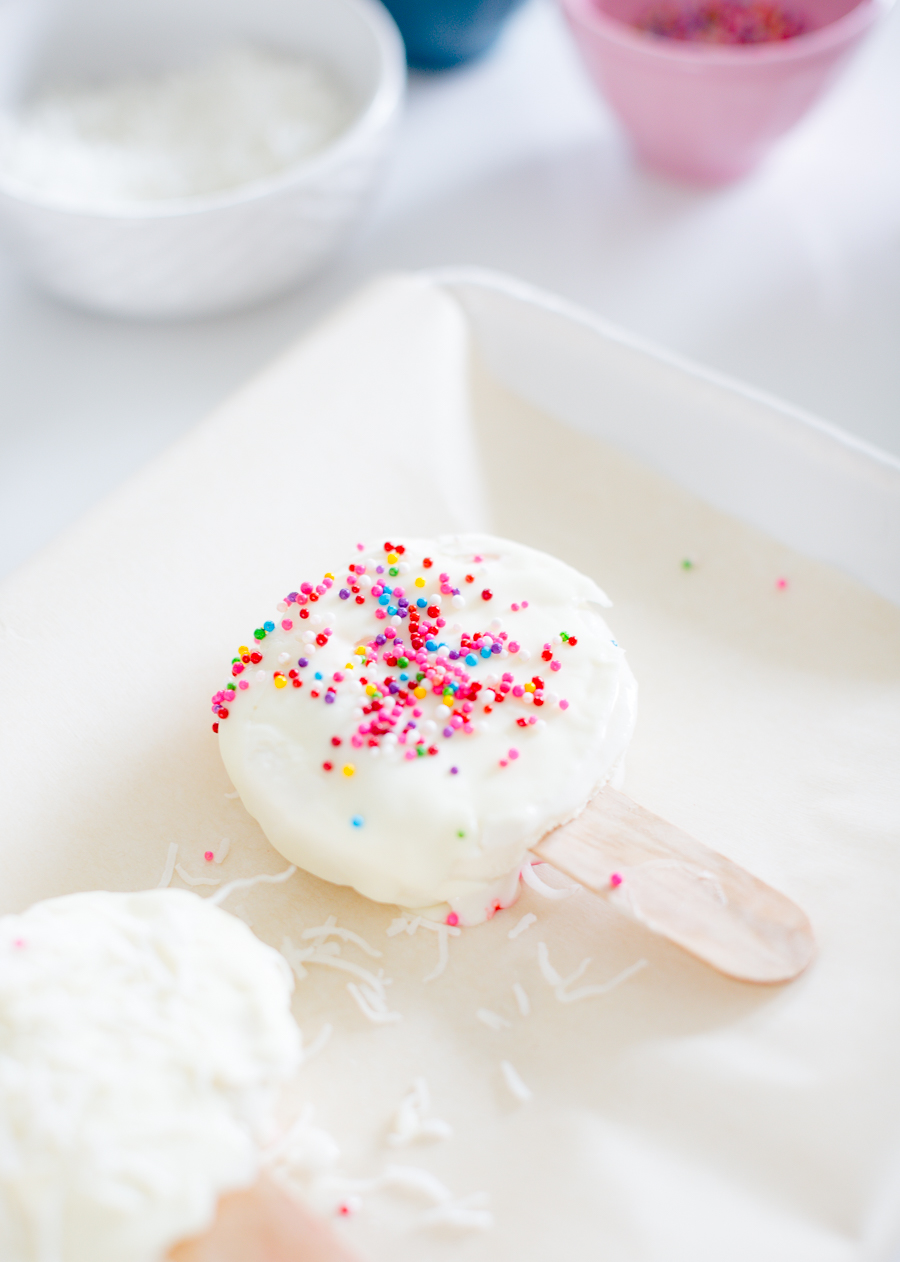 Hi again friends. How is your week so far? It felt like a fall day today for some reason the temperatures have dropped this week but I think they're going back up by the weekend. I'm a little worried about my planters but hopefully they will be fine.
Today however, I'm  happy to be joining my friend Krista as she hosts yet another fun summer hop. This time, we're sharing delicious summer recipes. Well, at least my friends are. I on the other hand, am sharing a fail. 🙁
I'm not really sure what is going on lately but I've had several fails which I guess makes me human but it's also pretty frustrating.
A few months ago I saw THIS video and thought it would be a brilliant idea to try. So I bought all the supplies necessary thinking that it would be a piece of cake. From seeing the initial photo you would think that everything worked out great but you would be oh so very  wrong.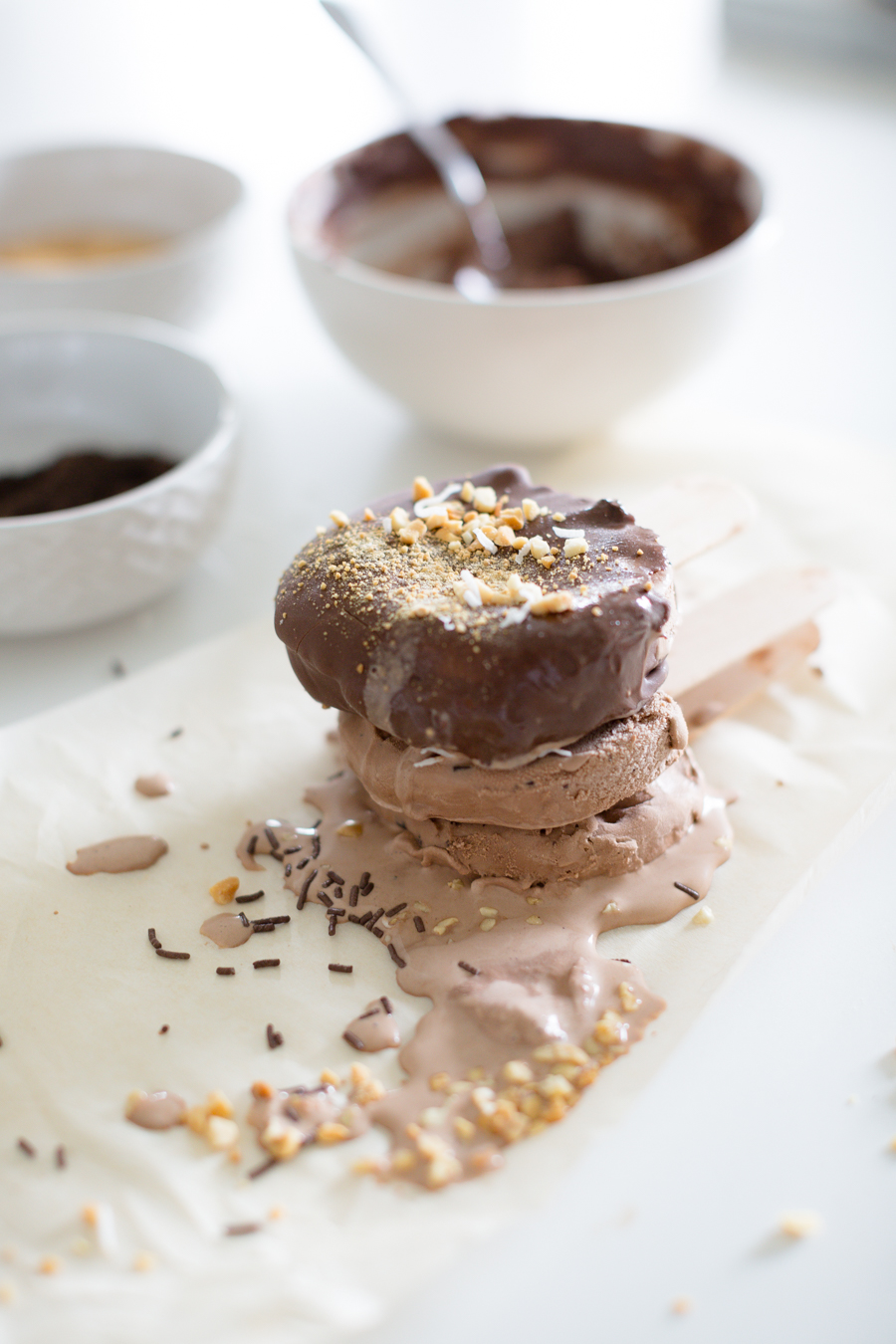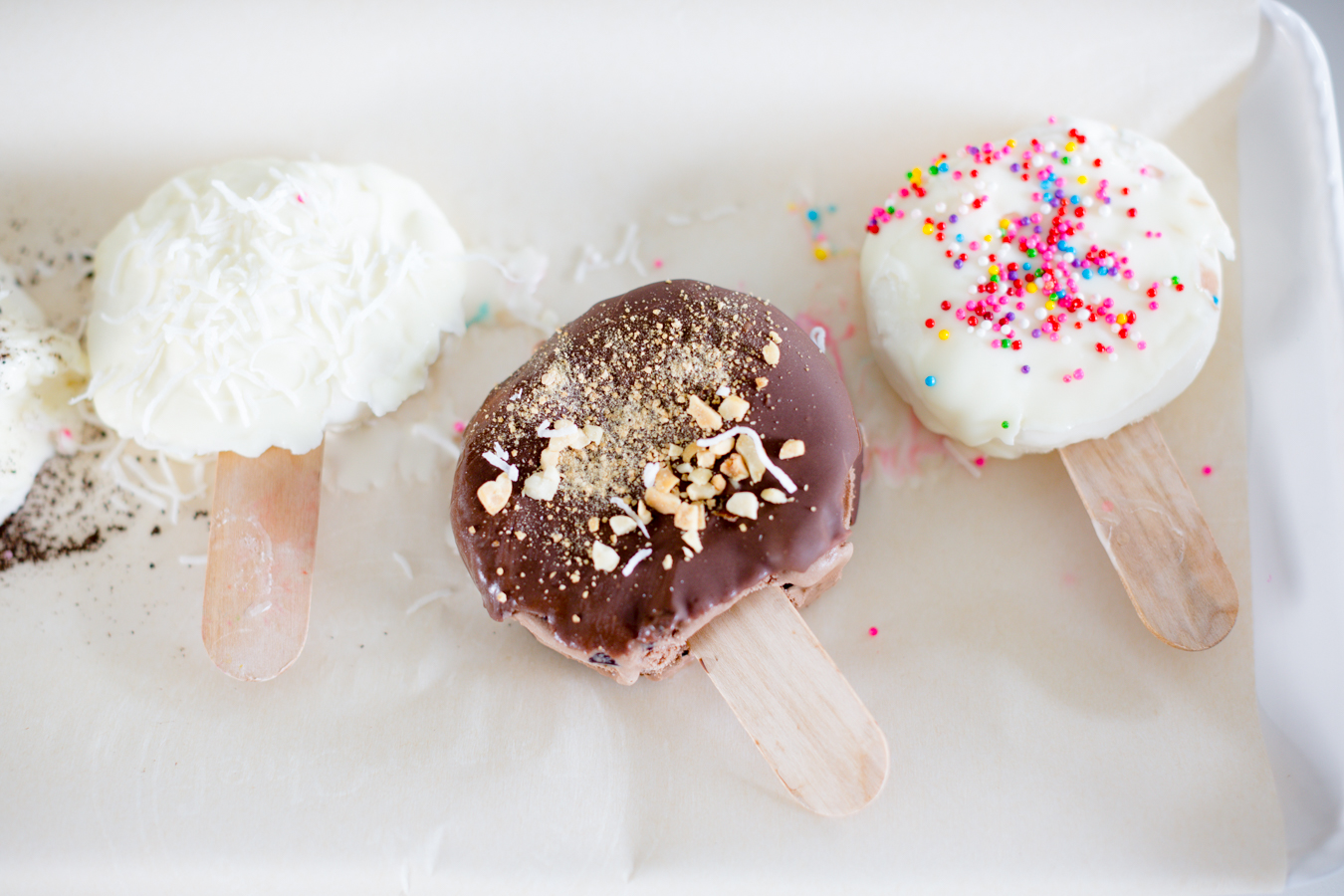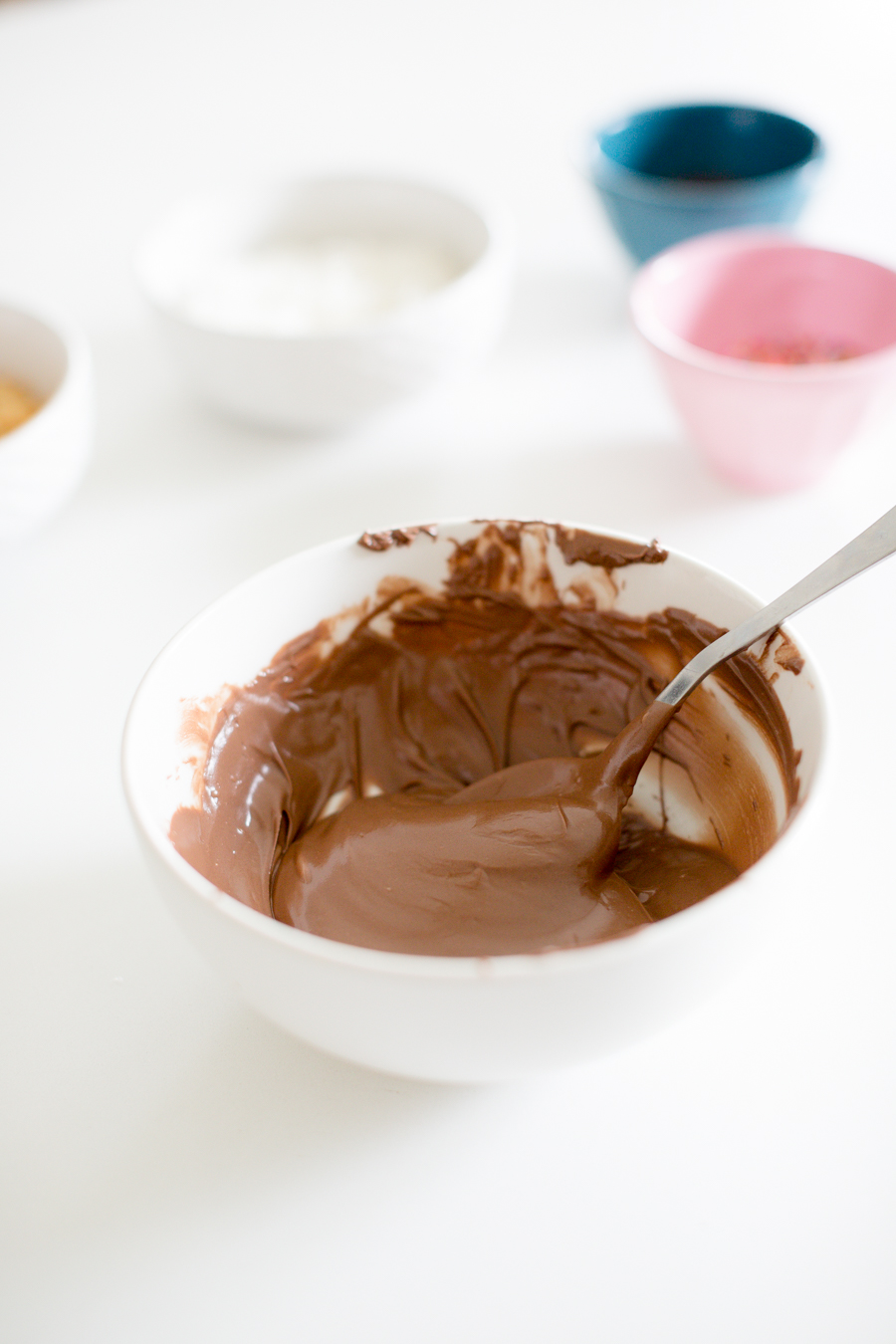 As it turns out as soon as you place ice cream onto warm melted chocolate, the ice cream obviously starts to melt immediately, but it also changes the consistency of the chocolate to….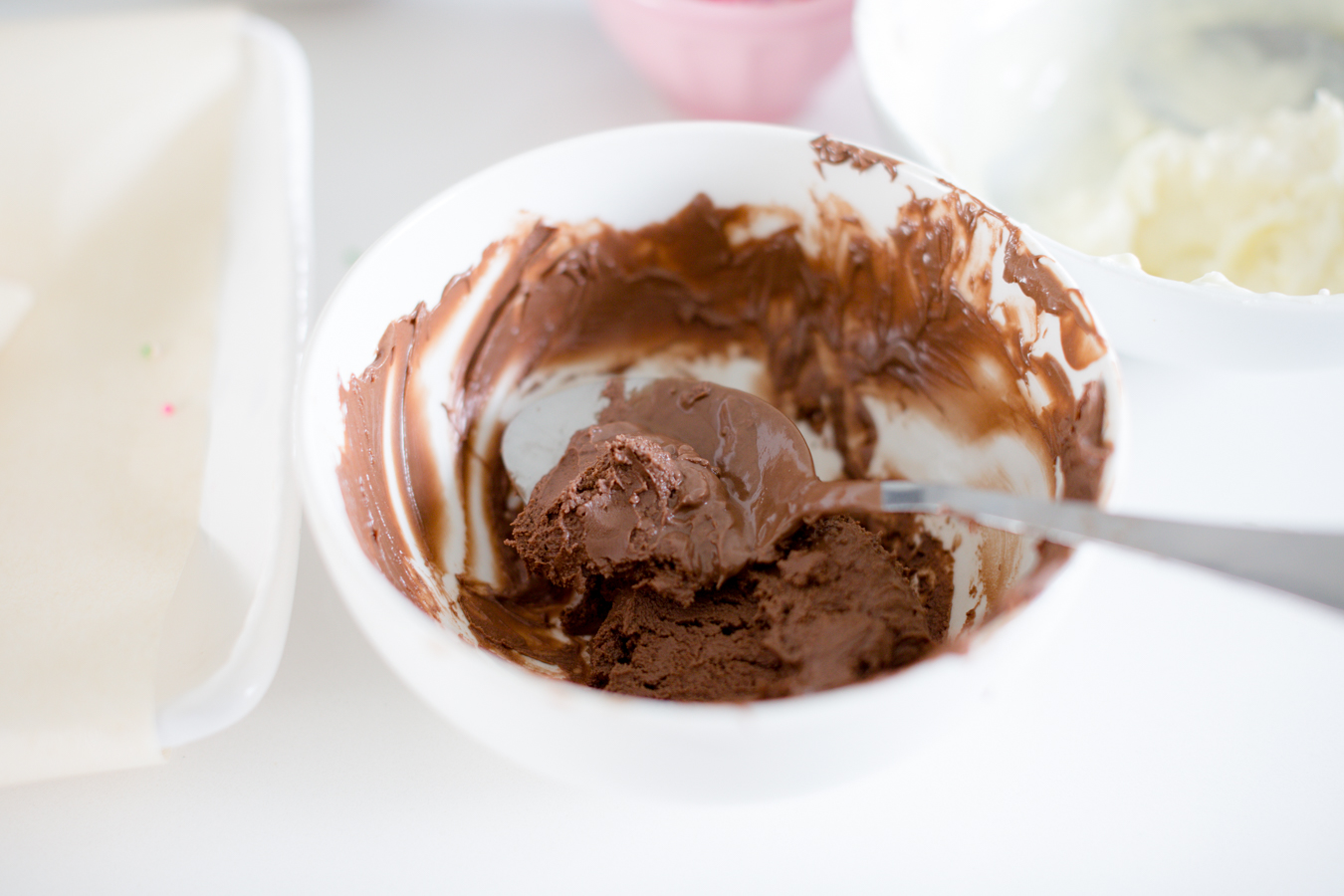 This a deliciously useless clump of chocolate. Not really suitable for our purpose.
The white chocolate almost worked but…umm not really .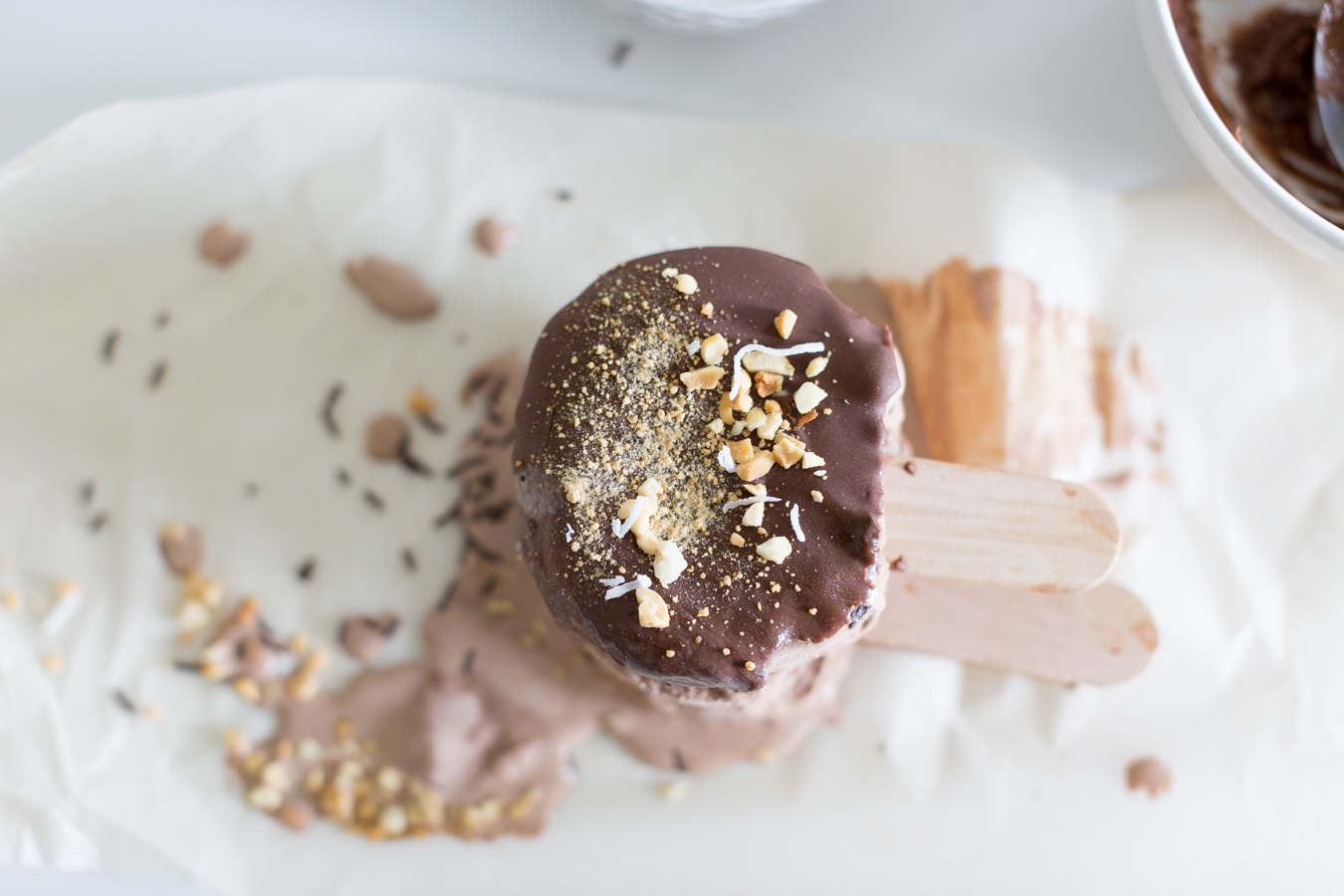 I decided to take a couple of somewhat creative photos of my fail ….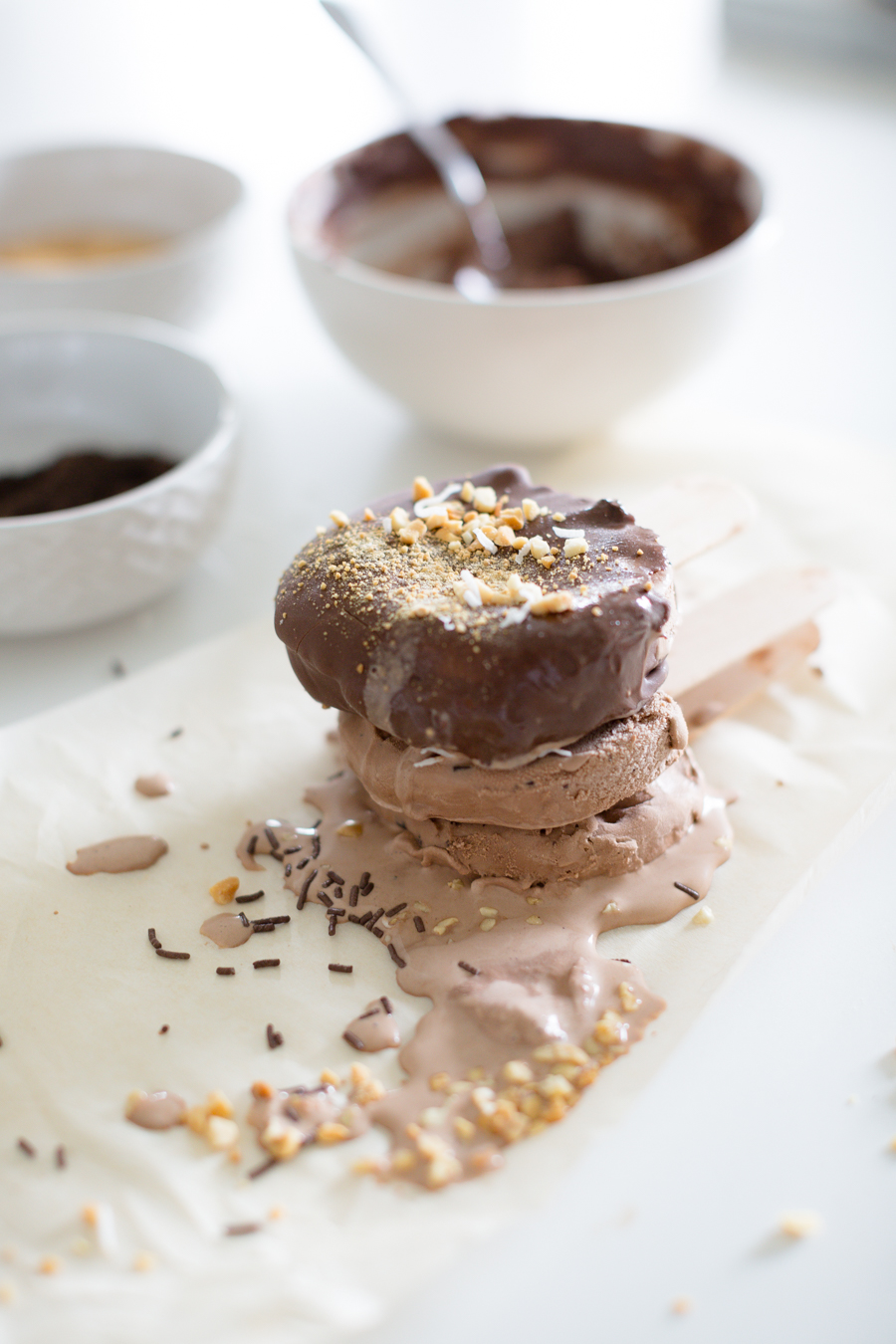 Not quite what we were going for. So here's the verdict…with the amount of money, time and effort to make these, I could have easily purchased premade perfectly round popsicles probably two times over. Face palm.
Here's a little video I made because why not….
But please don't forget to check out my friends REAL recipes below…happy Wednesday…xo
Check out what they have in store…
Italian Herb Lemonade at The Happy Housie // Chocolate Ganache at Sincerely, Marie Designs // Pink Lemonade Sorbet at Home.Made.Lovely // Chocolate Raspberry Pastries at Inspiration for Moms
How to Make a Naked Cake at Maison de Pax // Pineapple Fluff Icebox Cake at On Sutton Place // Peanut Butter Energy Balls at The DIY Mommy // Banana Cream Delight at Duke Manor Farm
Healthy Chicken Salad at TIDBITS // Caesar Salad no Anchovies at In My Own Style // Charcuterie Board at Two Twenty One // Keto Cocktails at Finding Silver Pennies
Lavender Blackberry Sparkling Lemonade at Satori Design for Living // Lemon Blueberry Cupcakes at Nina Hendrick Design Co. // Luscious Lemon Curd Parfaits at Summer Adams // Strawberry Jello Poke Cake at A Pretty Life
Blackberry Lemon Muffins at Town and Country Living // Easy Summer Side at Rooms FOR Rent Blog // Meringue Berry Trifle at Clean and Scentsible // Ice Cream Hack and Fail at Craftberry Bush