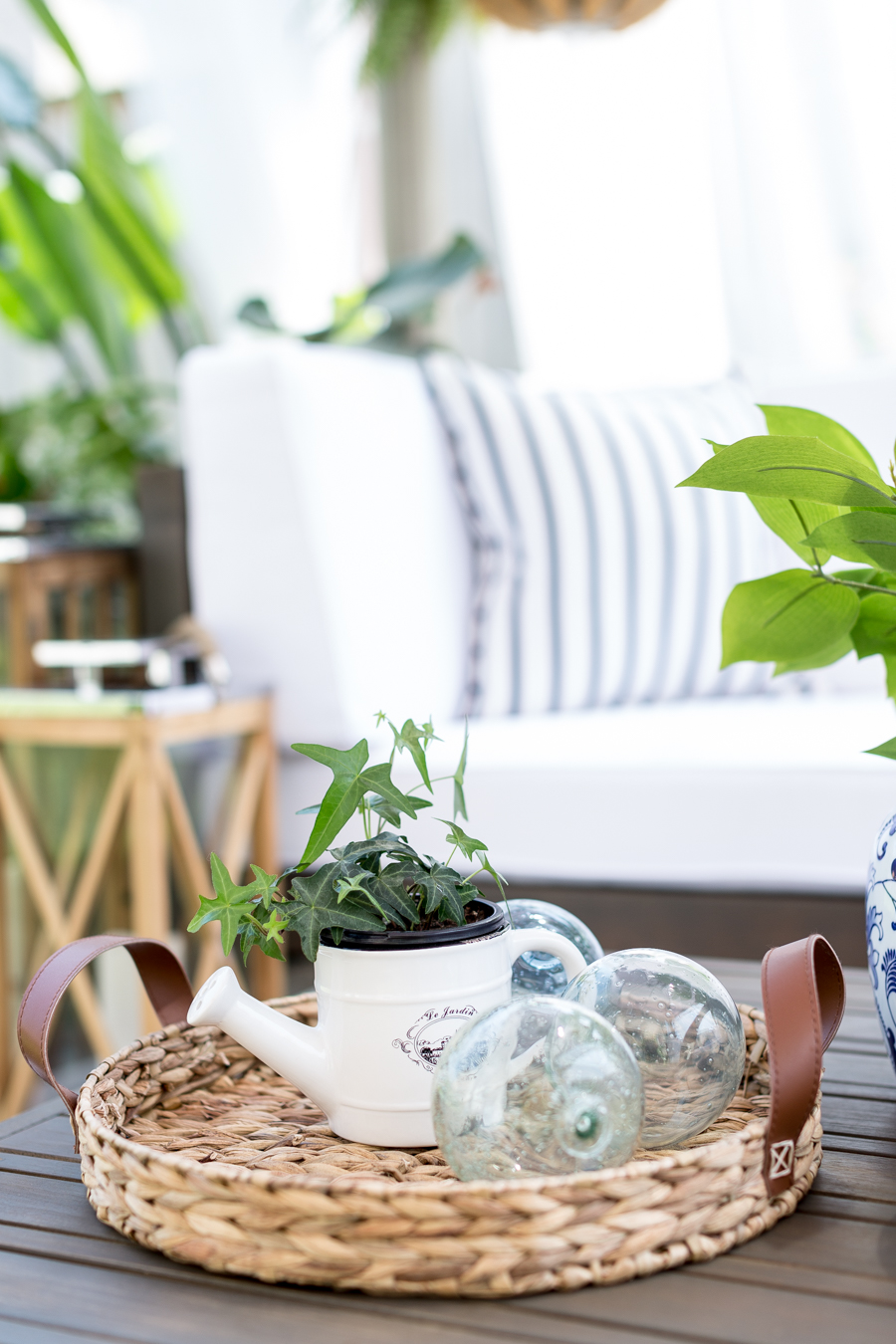 I'm so excited to share a little patio update with you all. But before I do, I wanted to show you a super cool new feature within the Wayfair app, which I've become a little obsessed with.

This new 'View in Room' feature allows you to select product from the Wayfair app and actually preview it in your own space.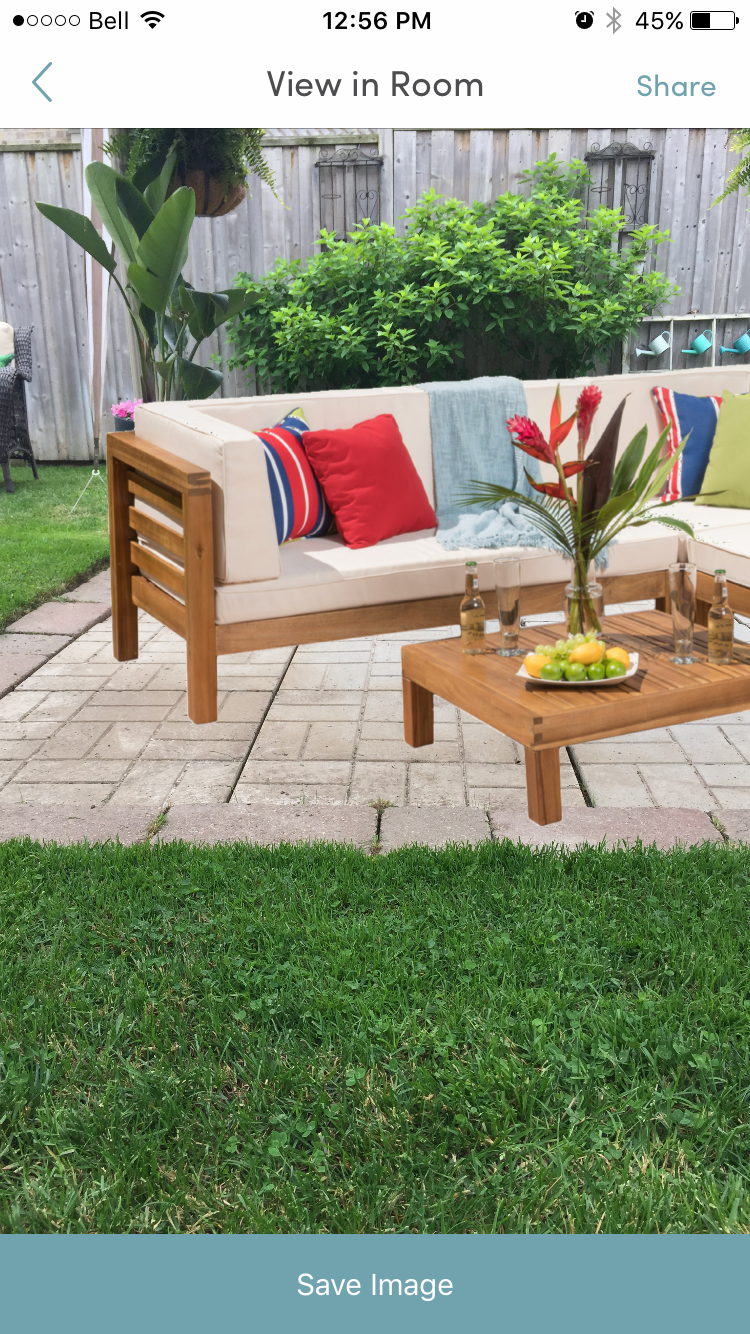 Here is a screenshot from my phone ….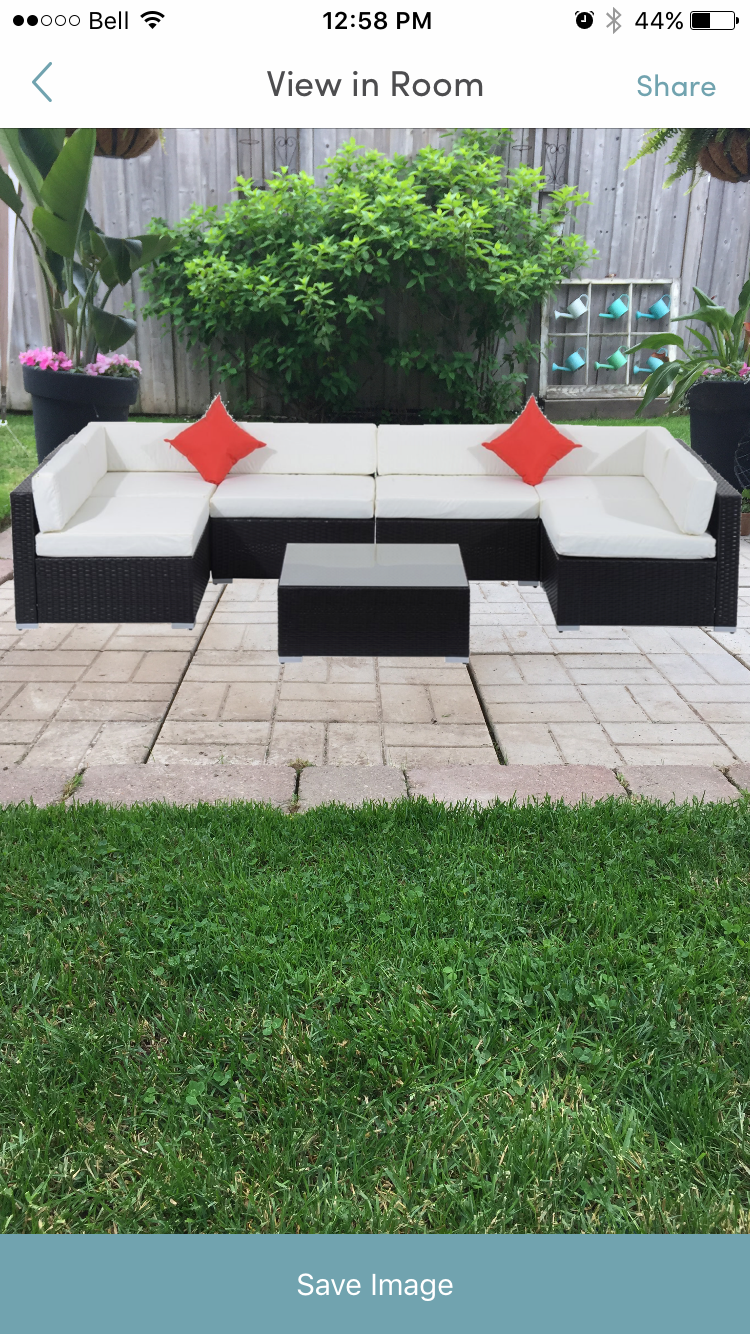 Here is a different set…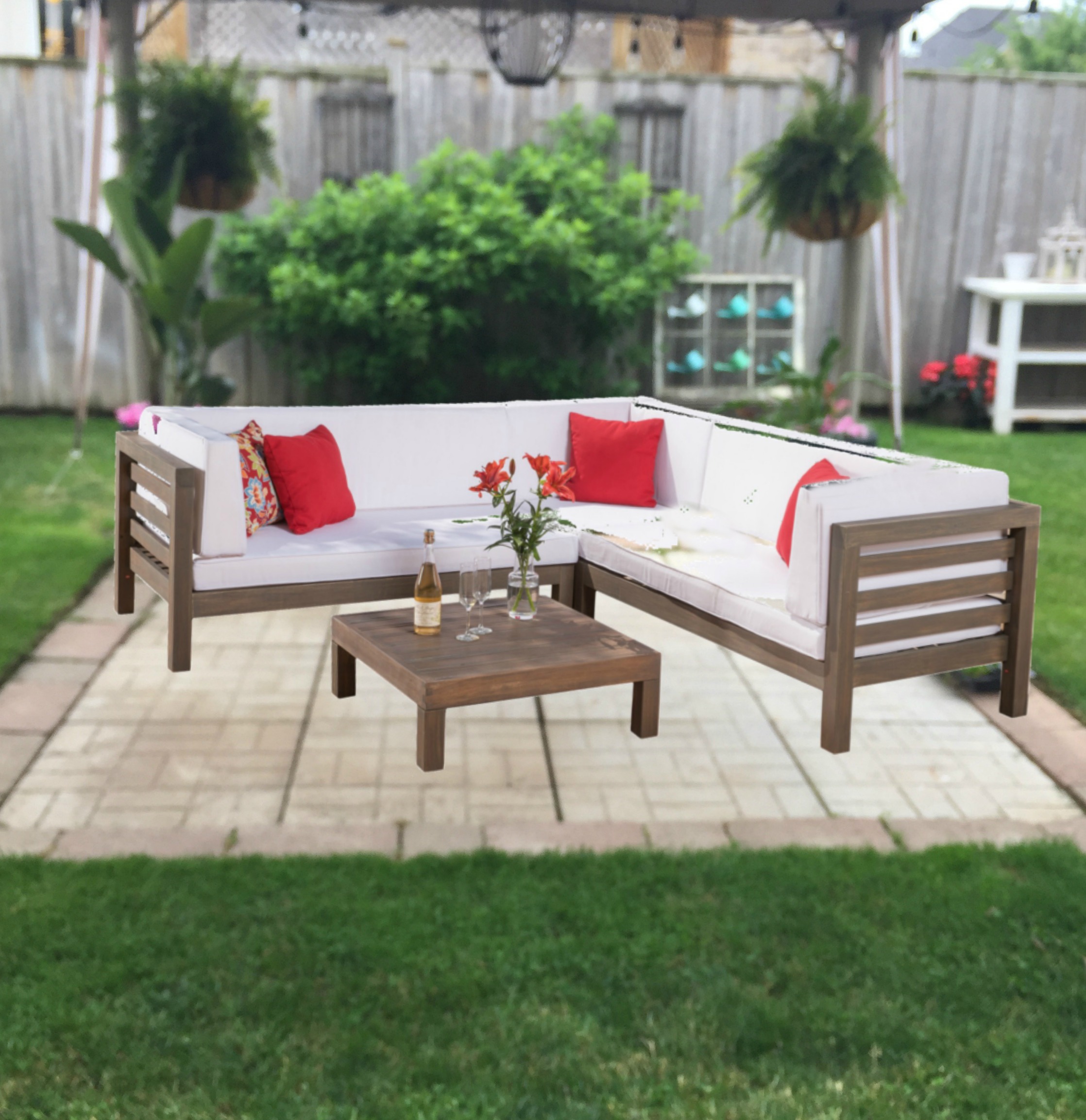 How cool is that?!? If any of you ever have difficulty visualizing how something may look in your space, or if you find you may not be 100% convinced on a product, this app is perfect for you and takes the guess work away.
I love it, and you know what? My dear friends at Wayfair are offering a 10% promo code to any new customers when they download the app and sign up. Simply go HERE to download app…I think you're going to love it too.
Now let's take a look at the updates…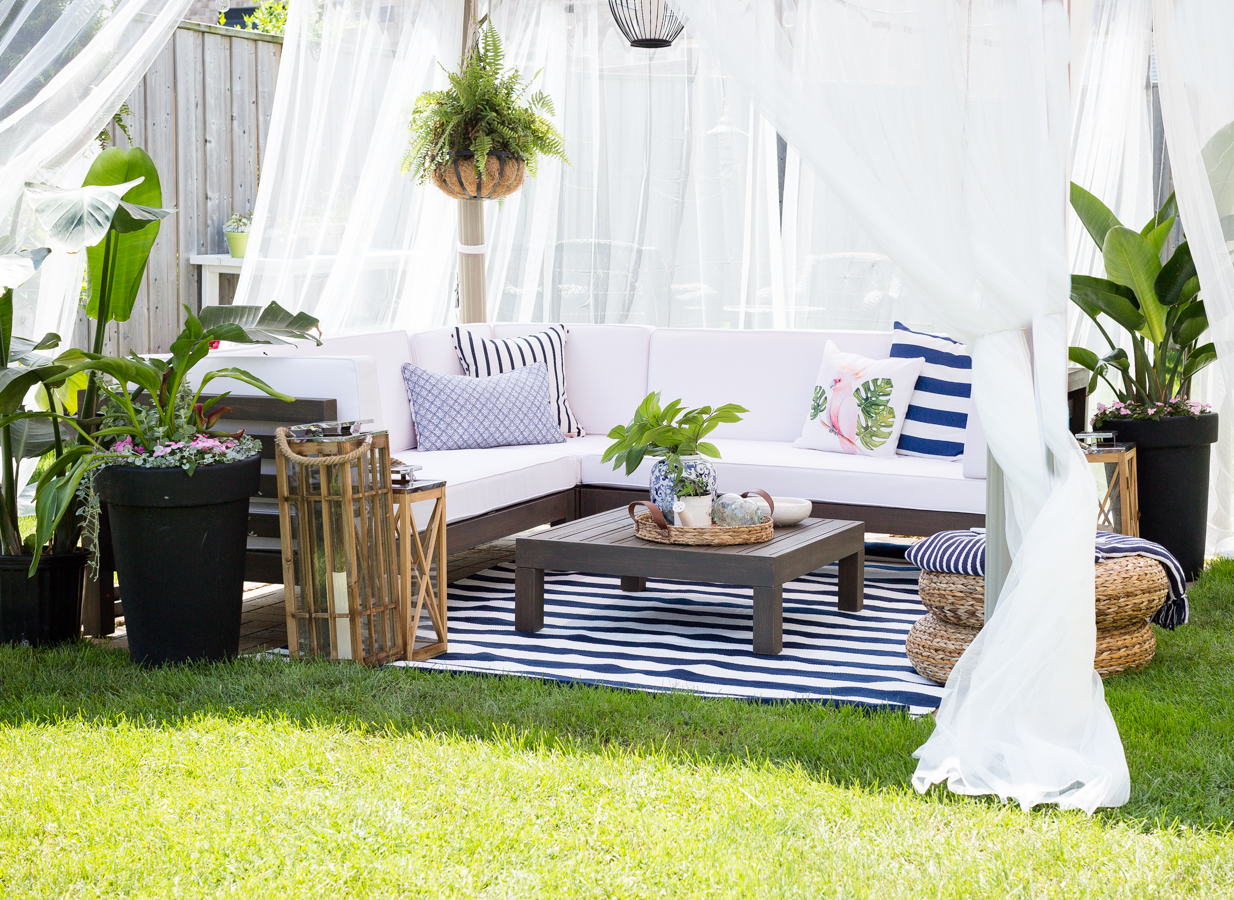 I'm a firm believer in fluidity from one room to another and that even an outdoor space should be an extension of the interior. With the warmer weather upon us, I was able to spend the afternoon working from here and it was blissful. 🙂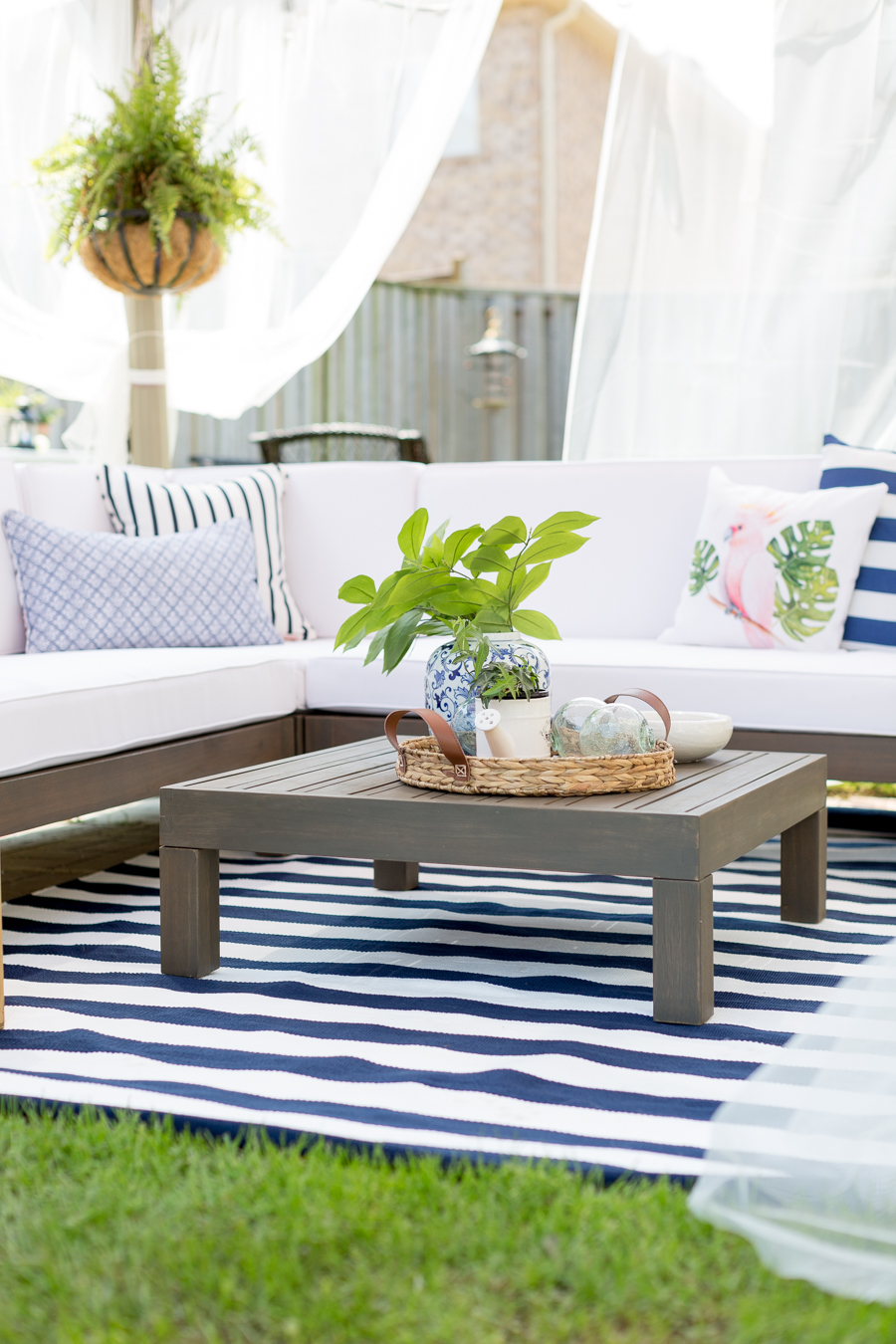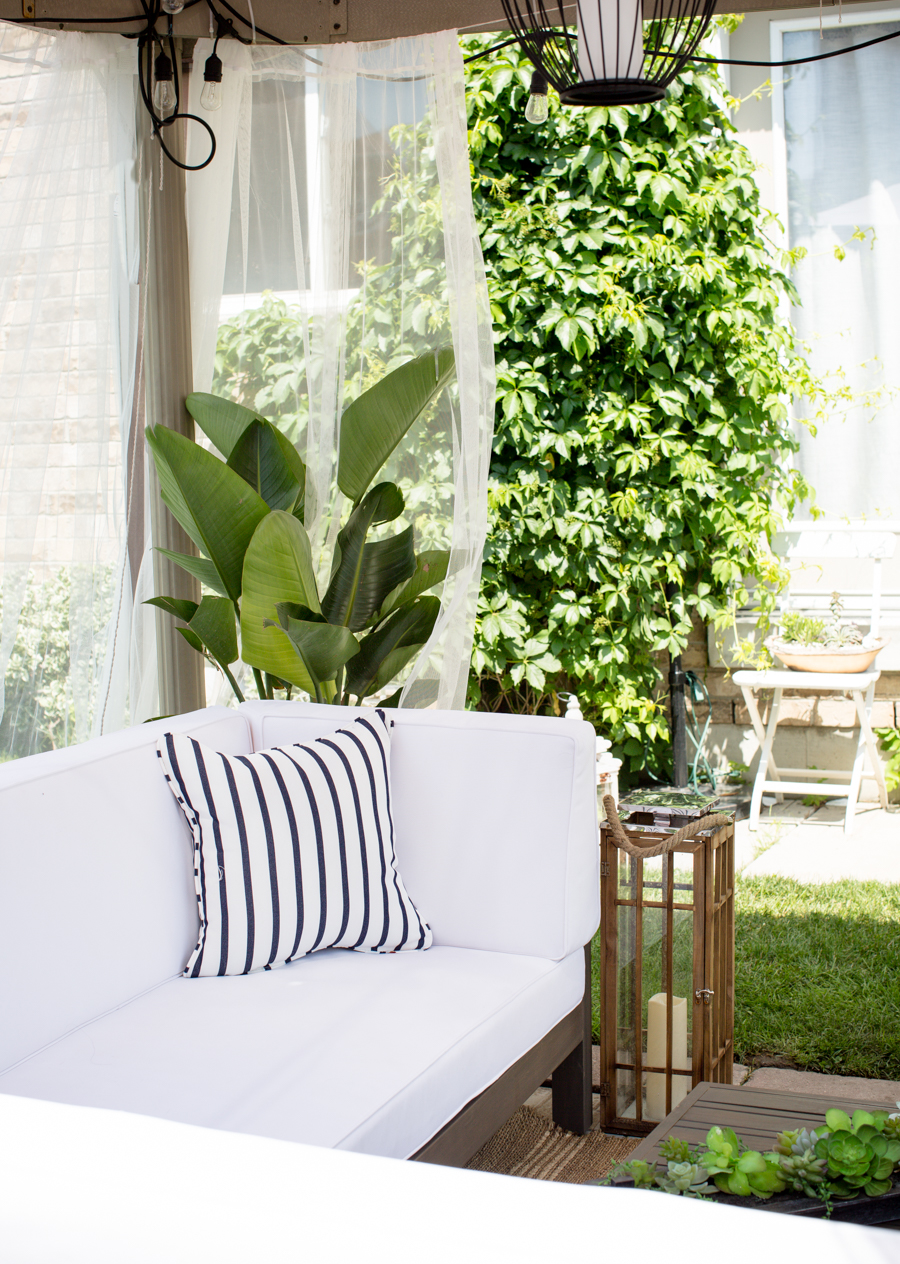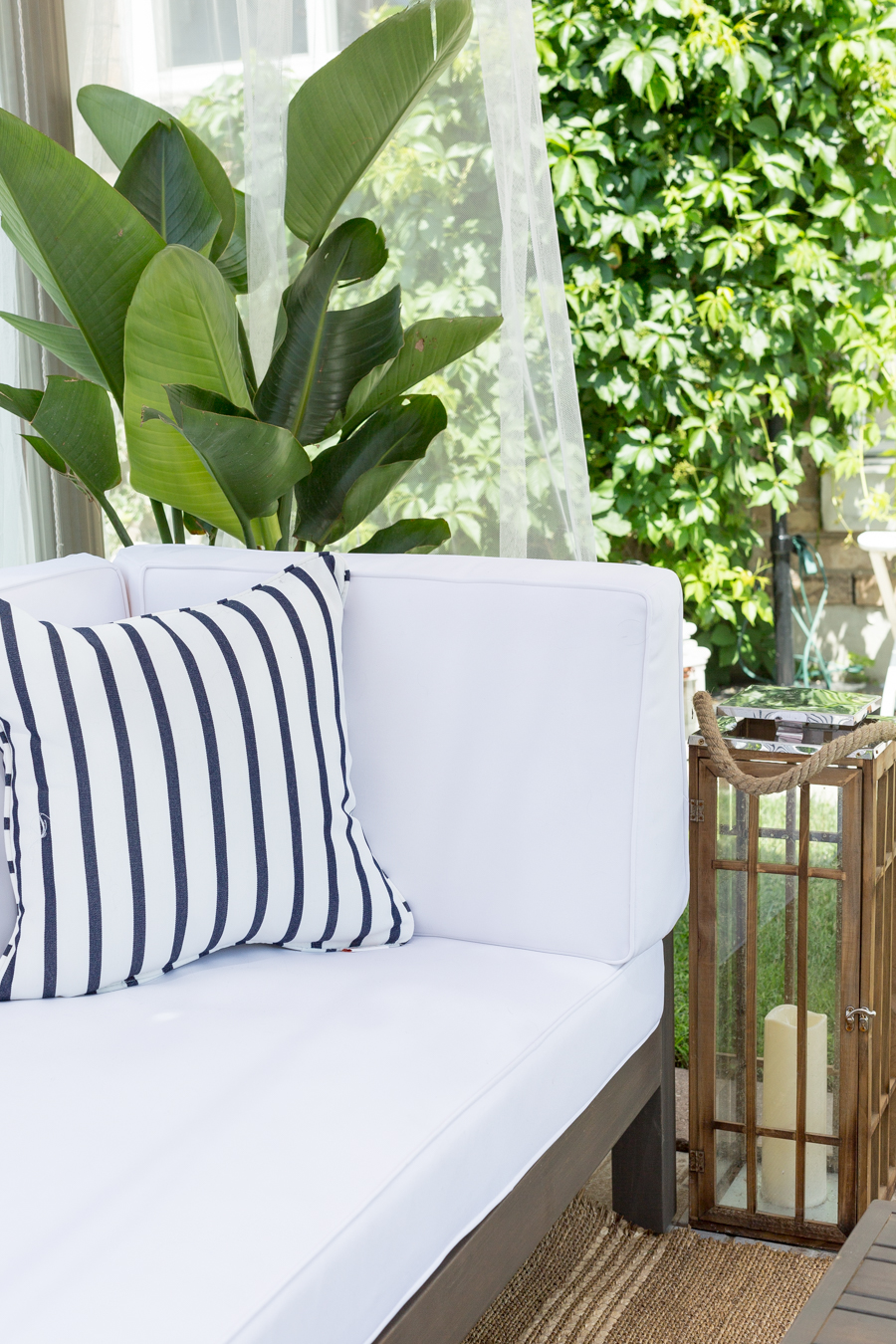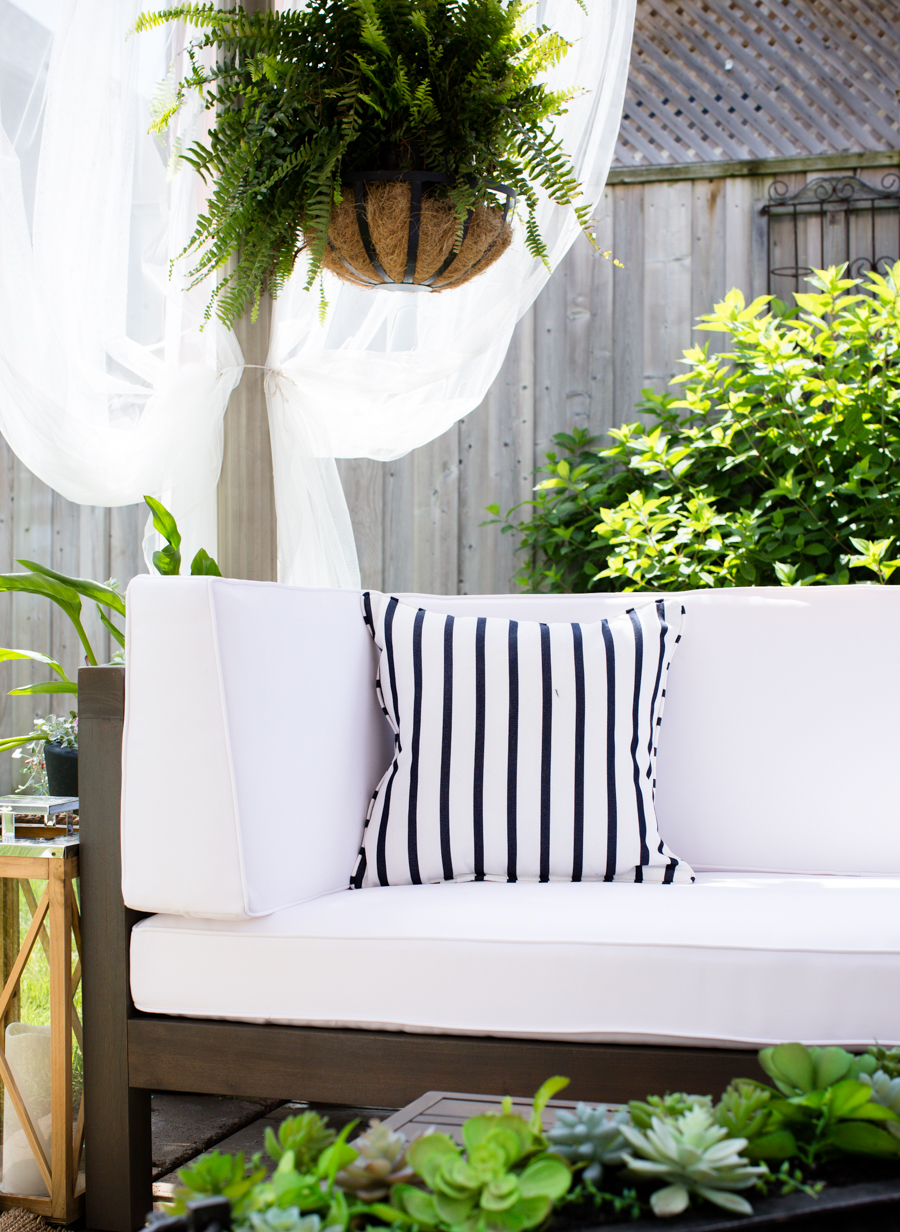 We need to buy a new canopy for our gazebo (or maybe a new gazebo?) as the original canopy endured the effects of the weather and we replaced it with a portable tent, but it does the job for now.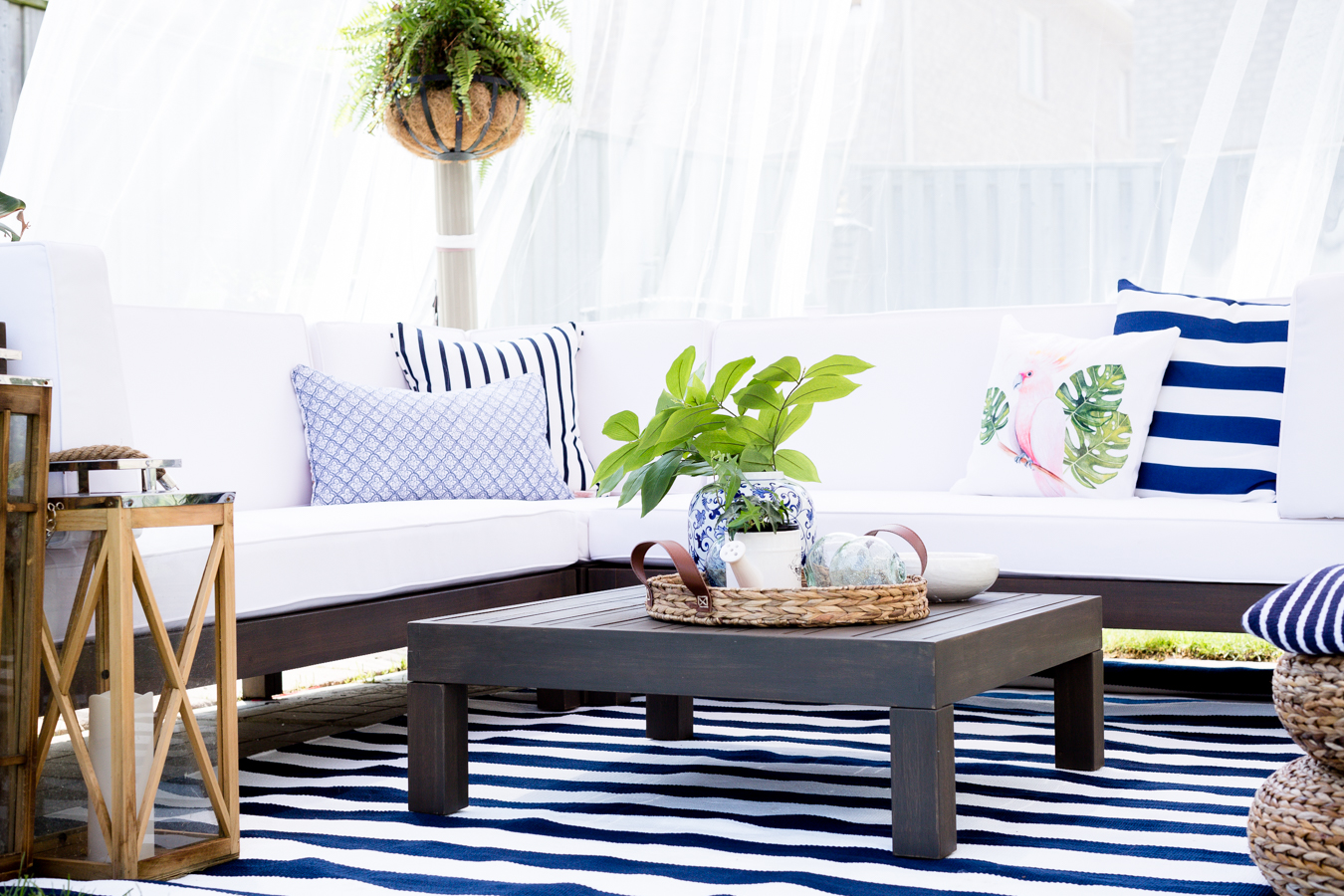 Over the weekend, we bought sheer curtains from IKEA and they're only $4.99 (for 2 panels), so you can't beat that.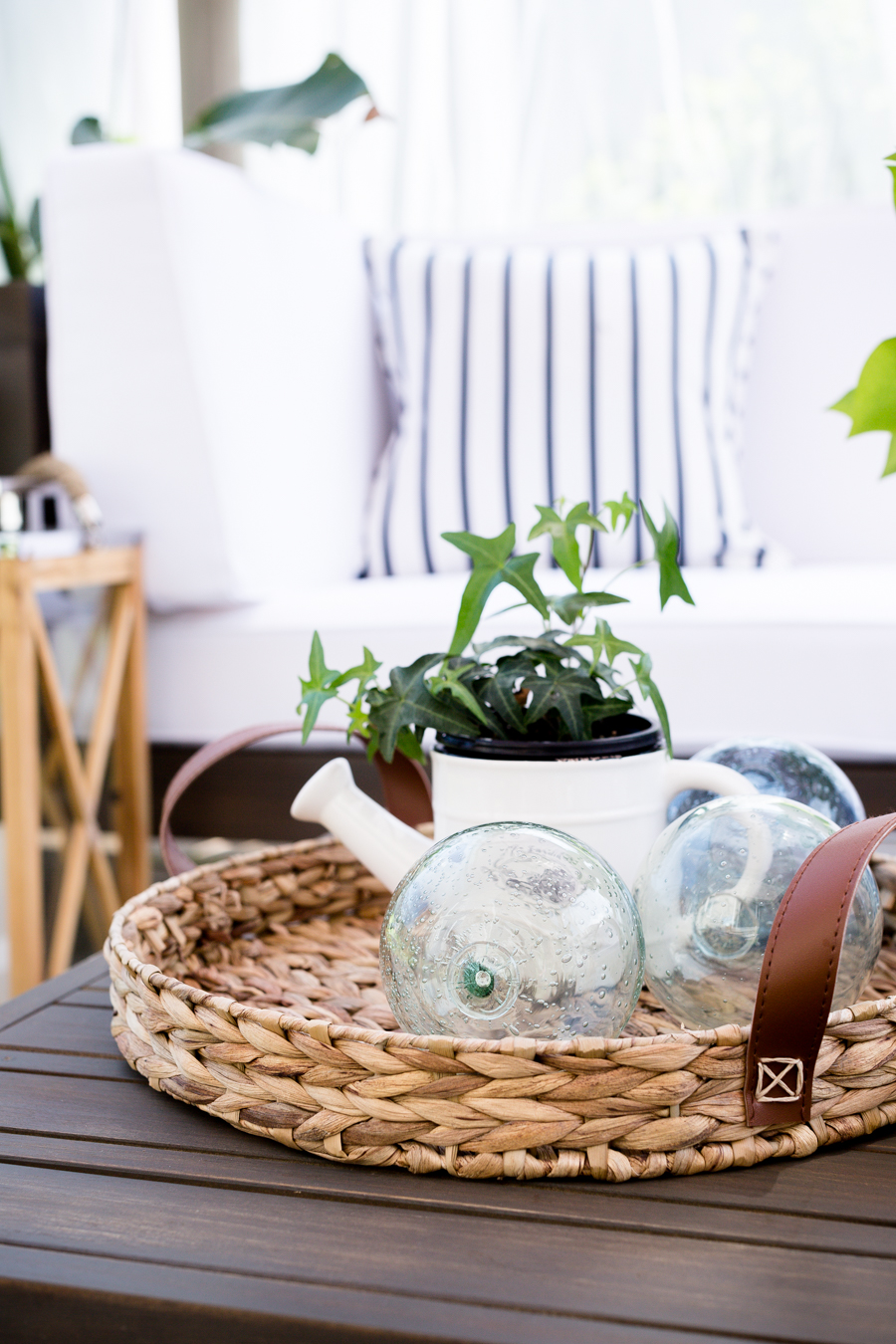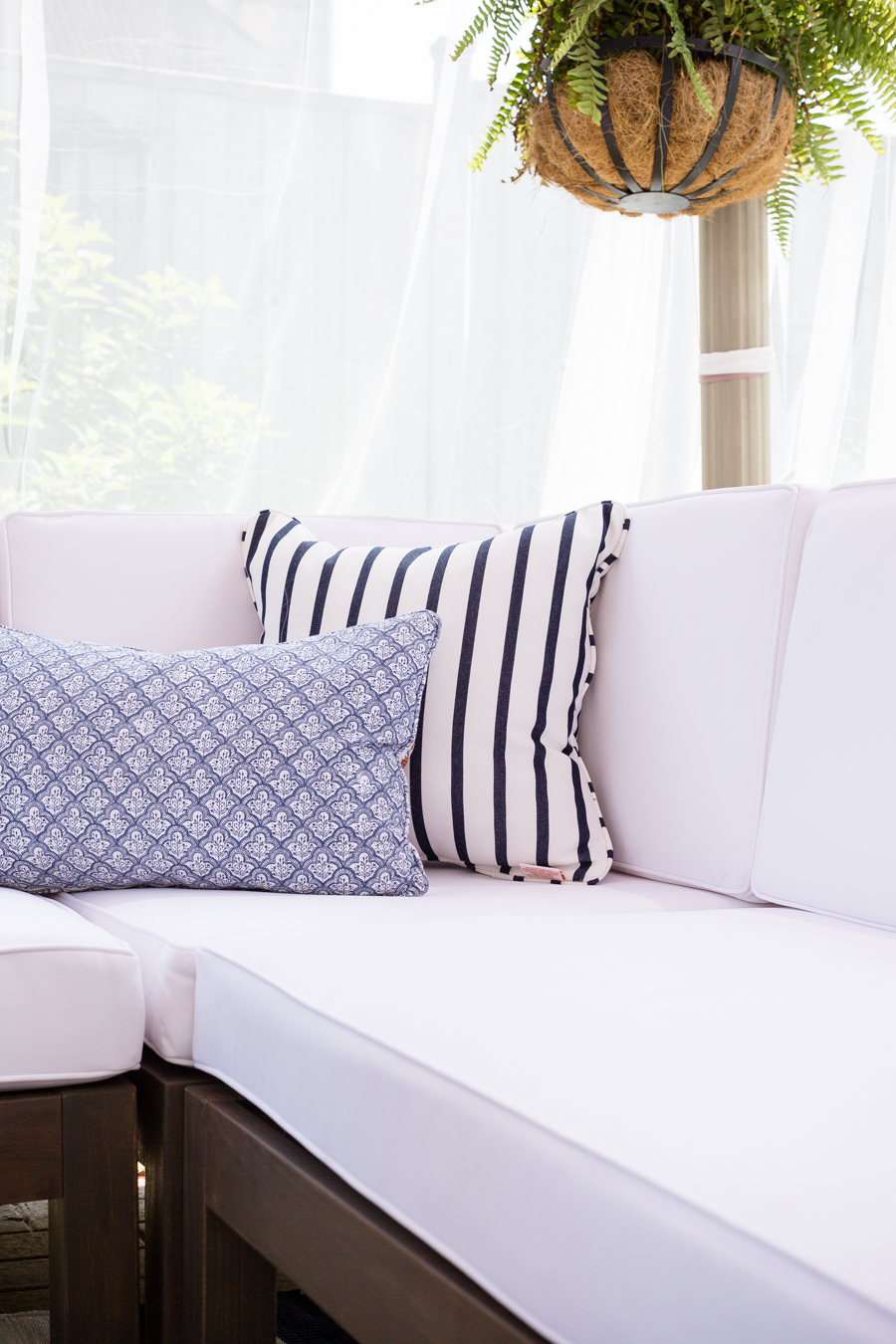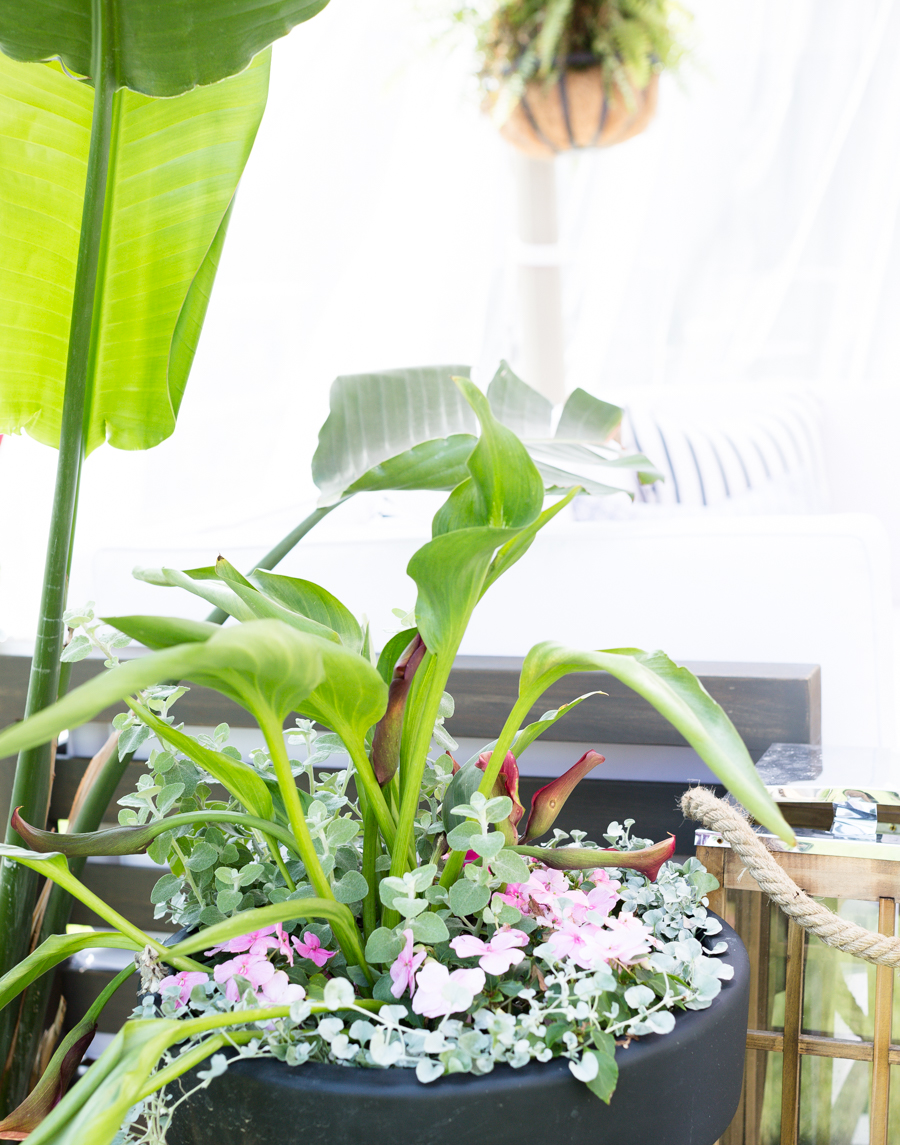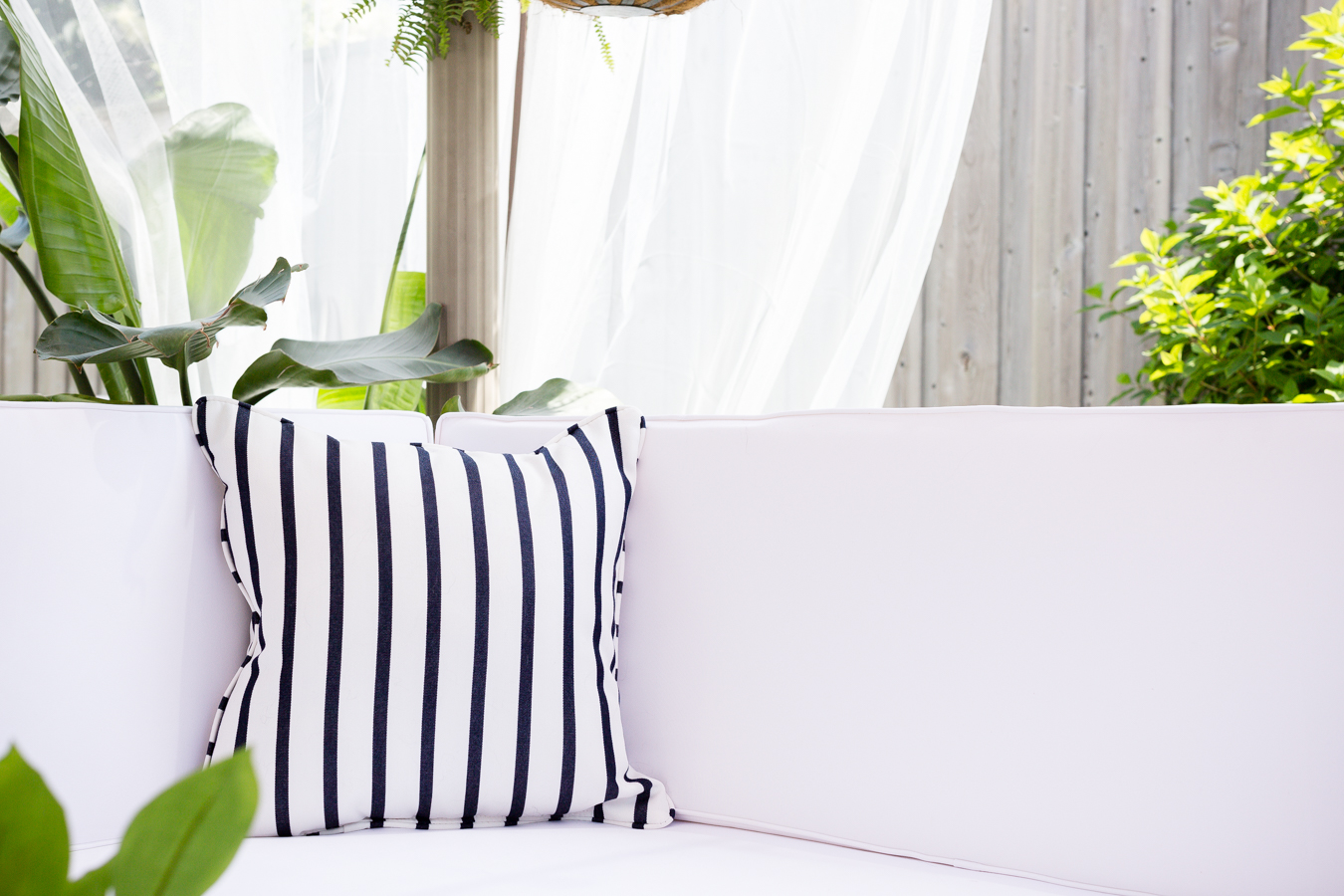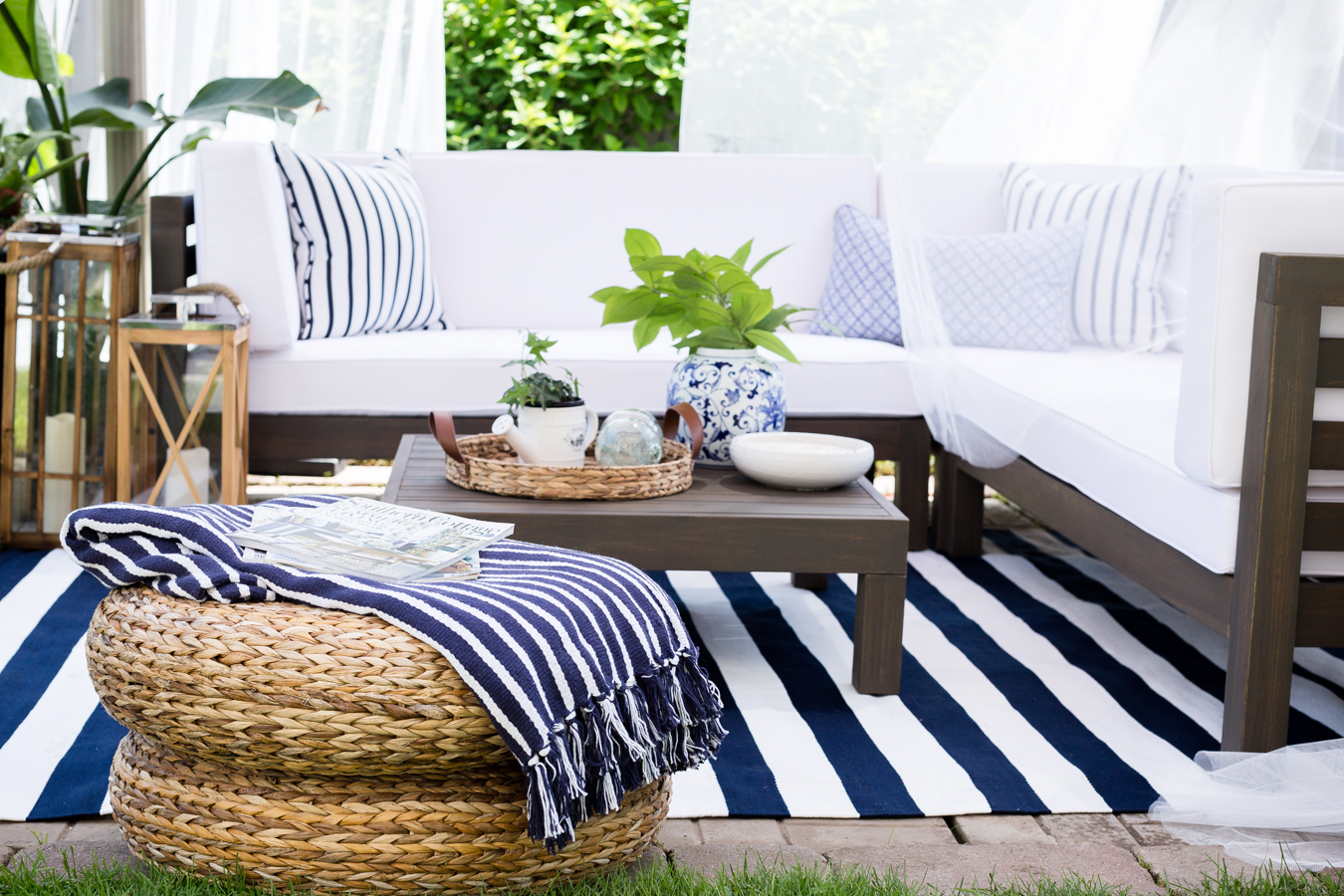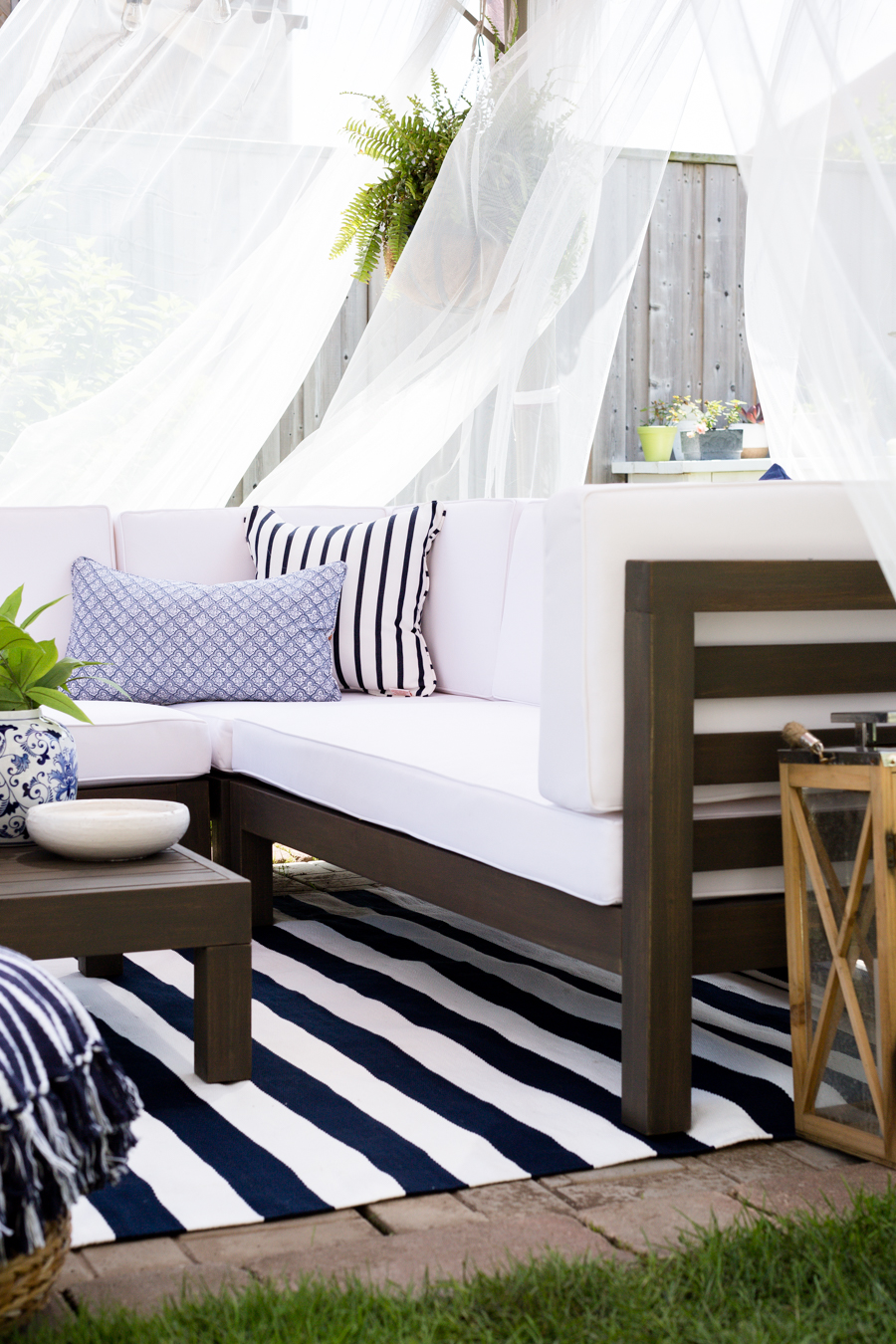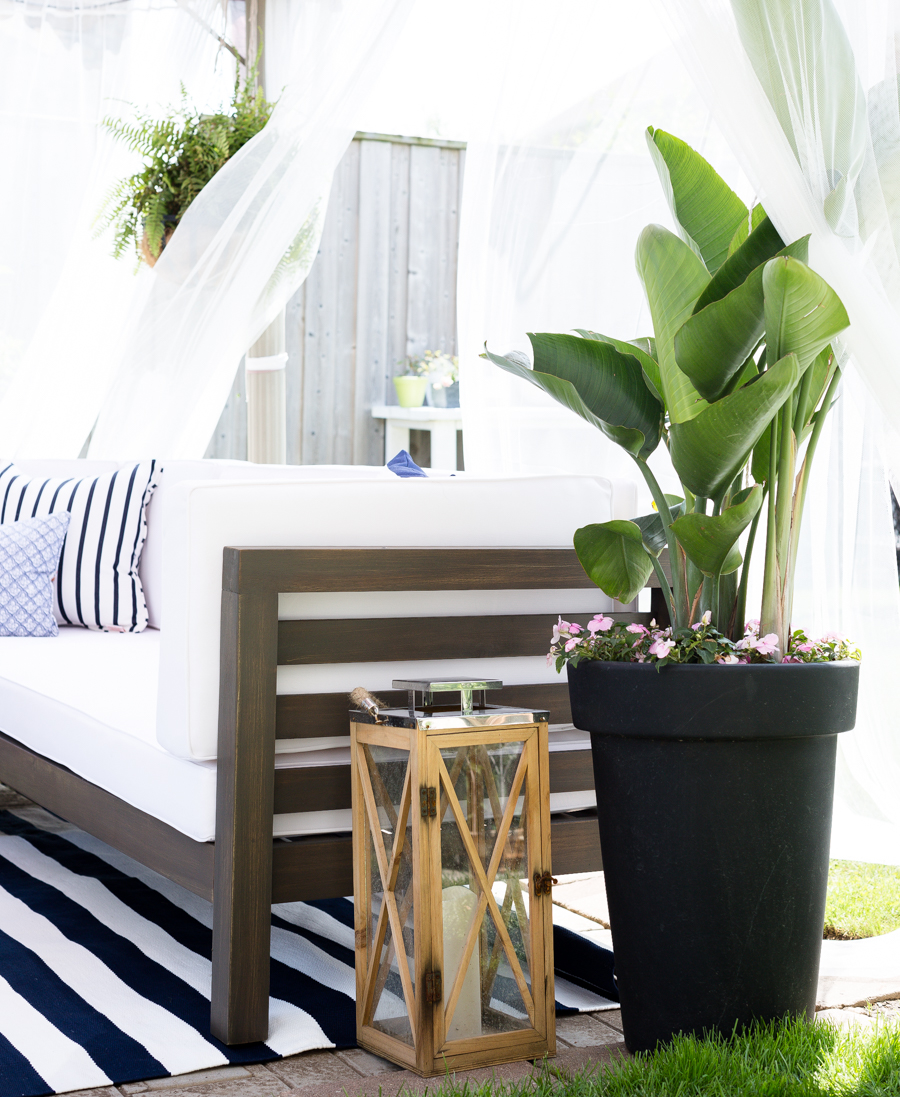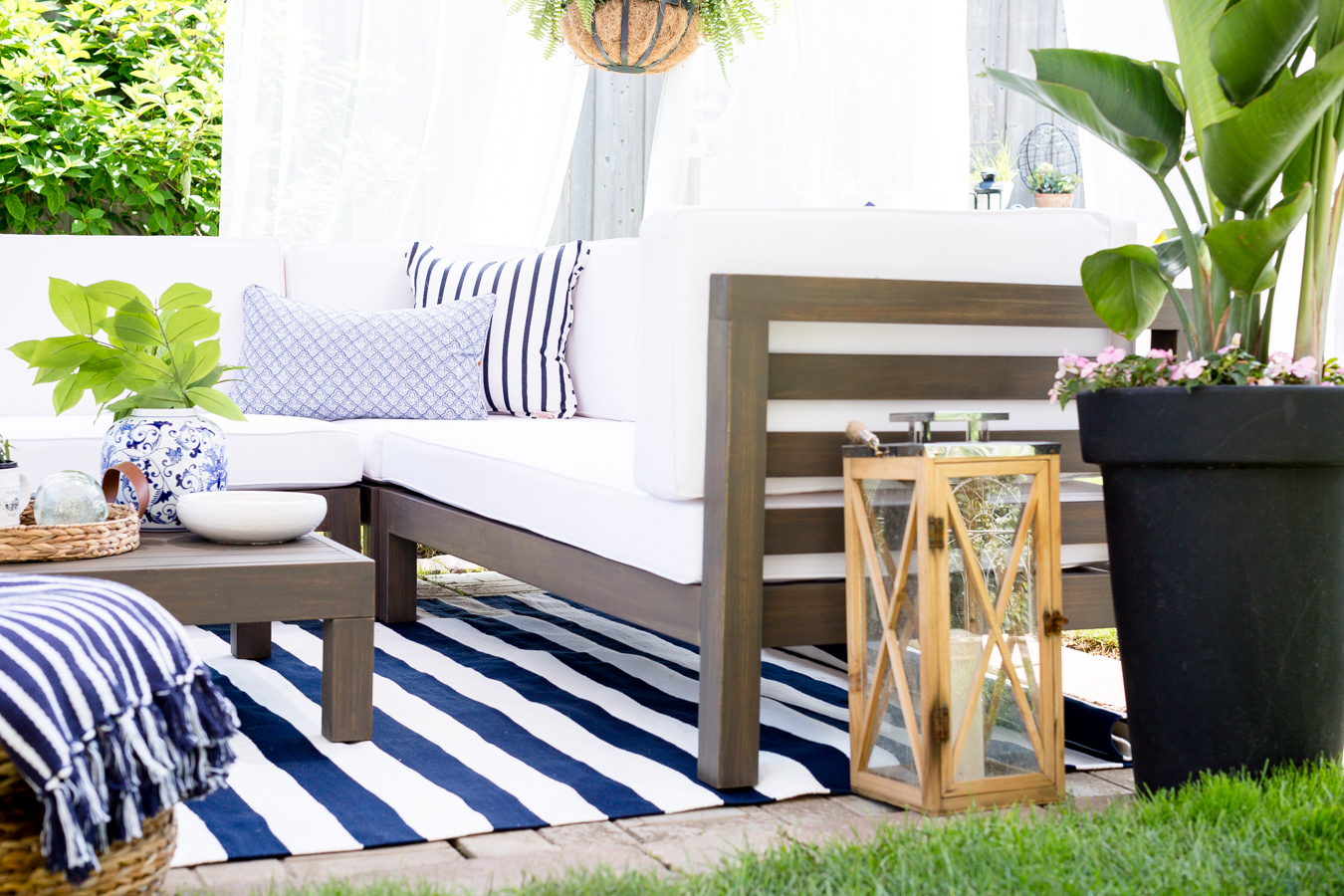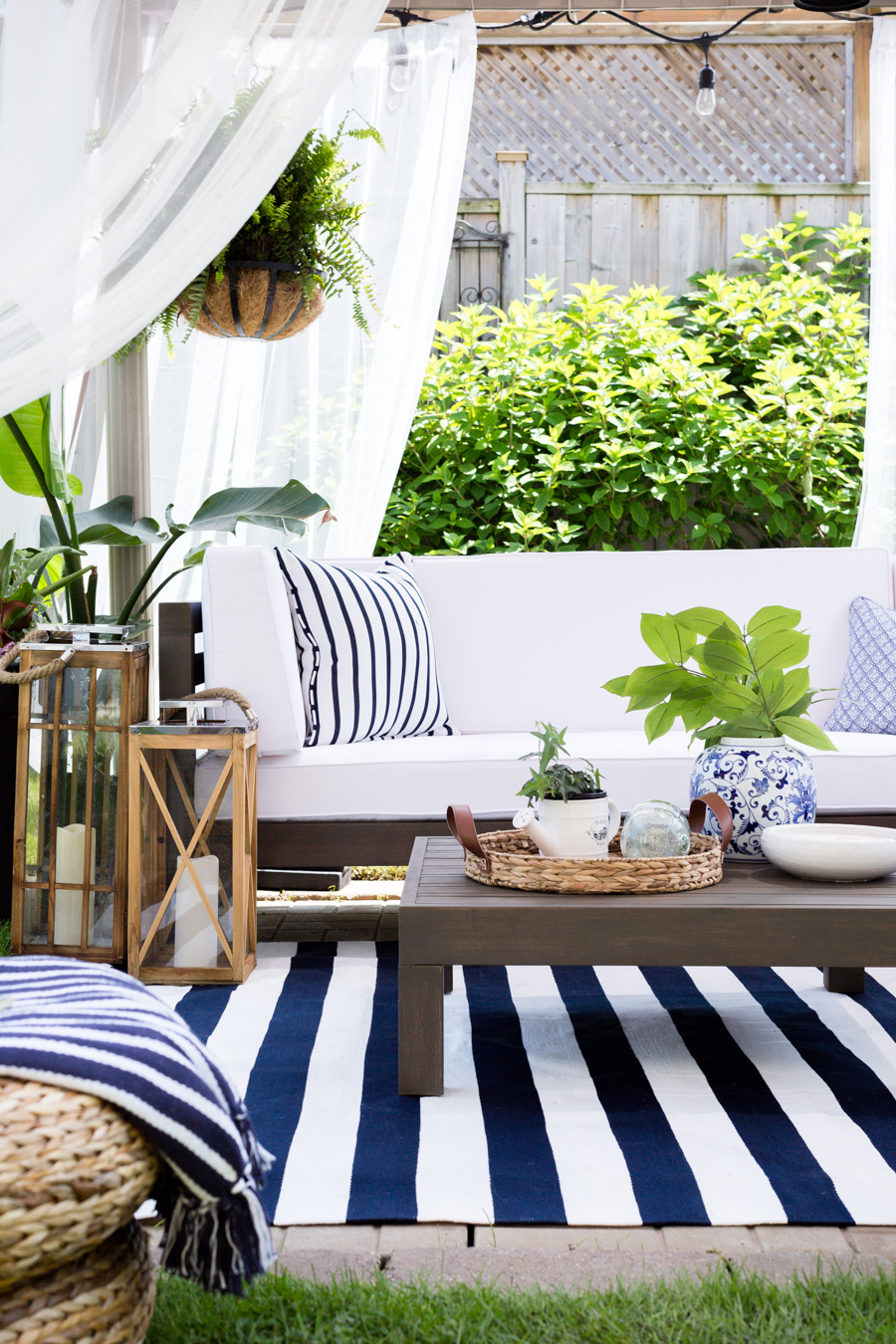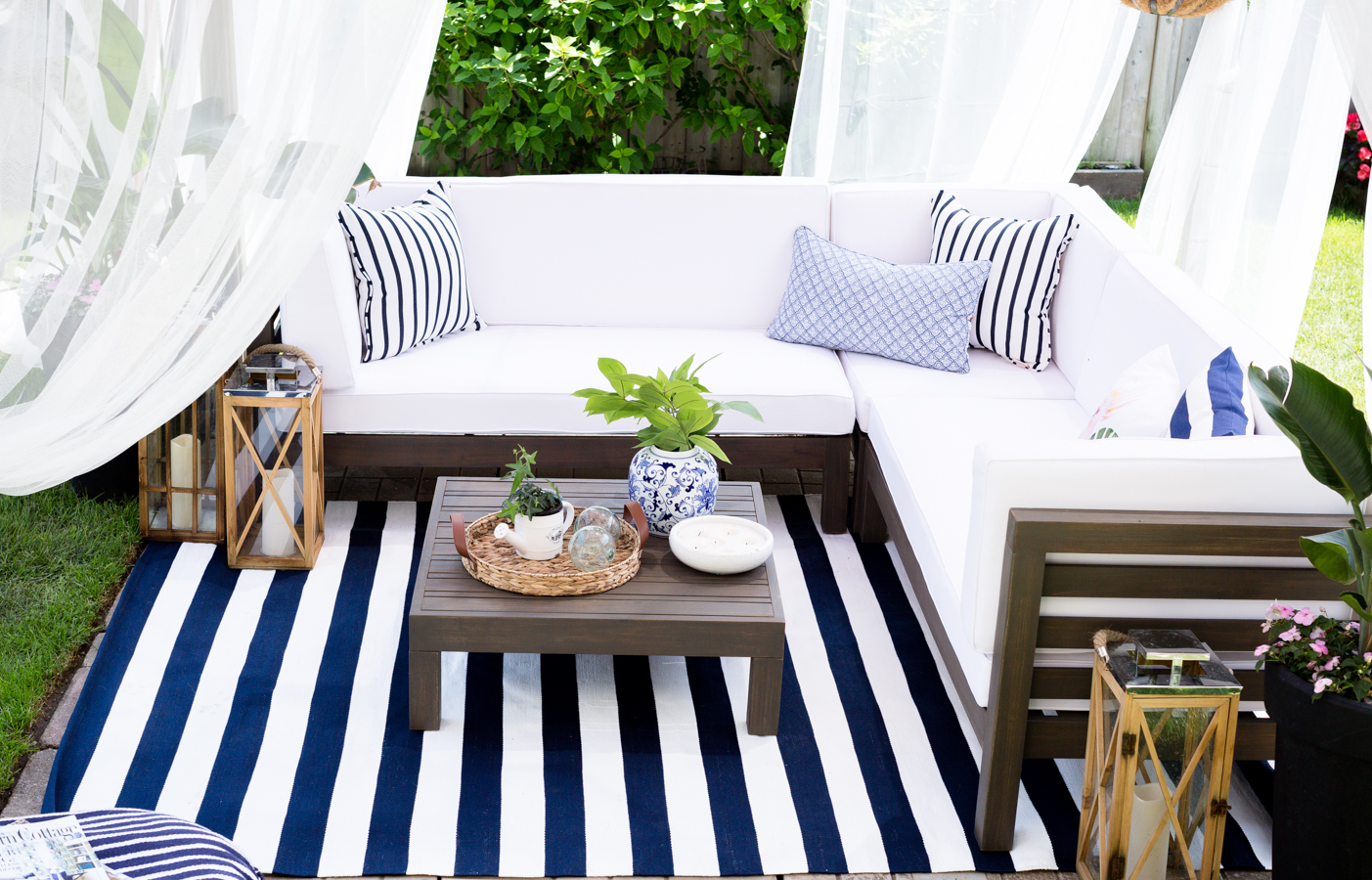 I'm in love with this rug and I know some of you may be thinking "yes, but it's white and how long is it going to stay that way?". The honest answer is I don't know, but I do know it is made for an outdoor space and as such can be hosed down and washed with bleach and cold water as/if needed, so we'll see.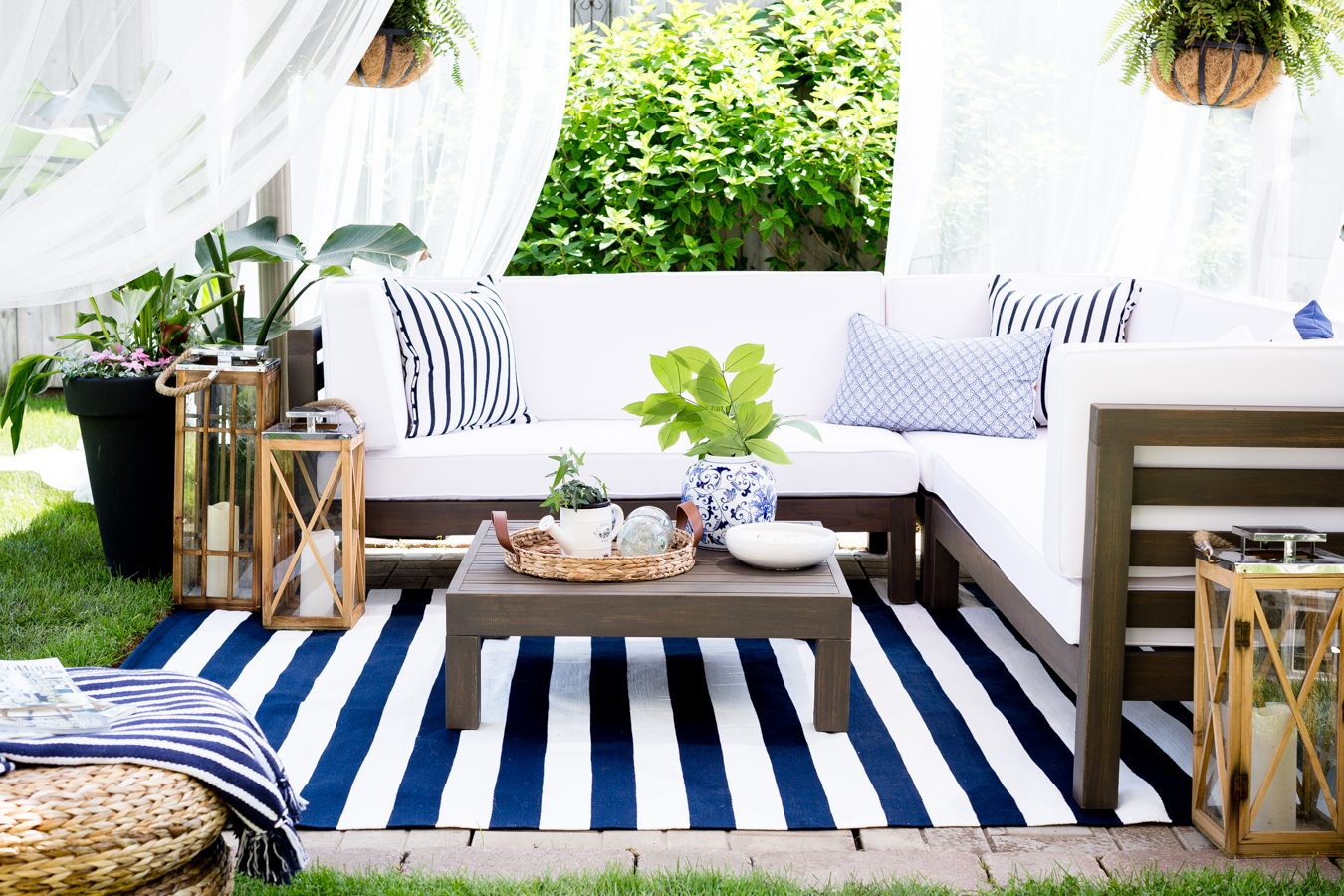 And speaking of white, I can appreciate how white cushions in an outdoor space with an energetic pup that thinks he's a lap dog may not bode well. But…the cushions are removable and washable and we have had white cushions inside the house for a while now, so we know how to care for them. And if I could be blunt – I love the look and believe washing them as/if needed is more than worth it.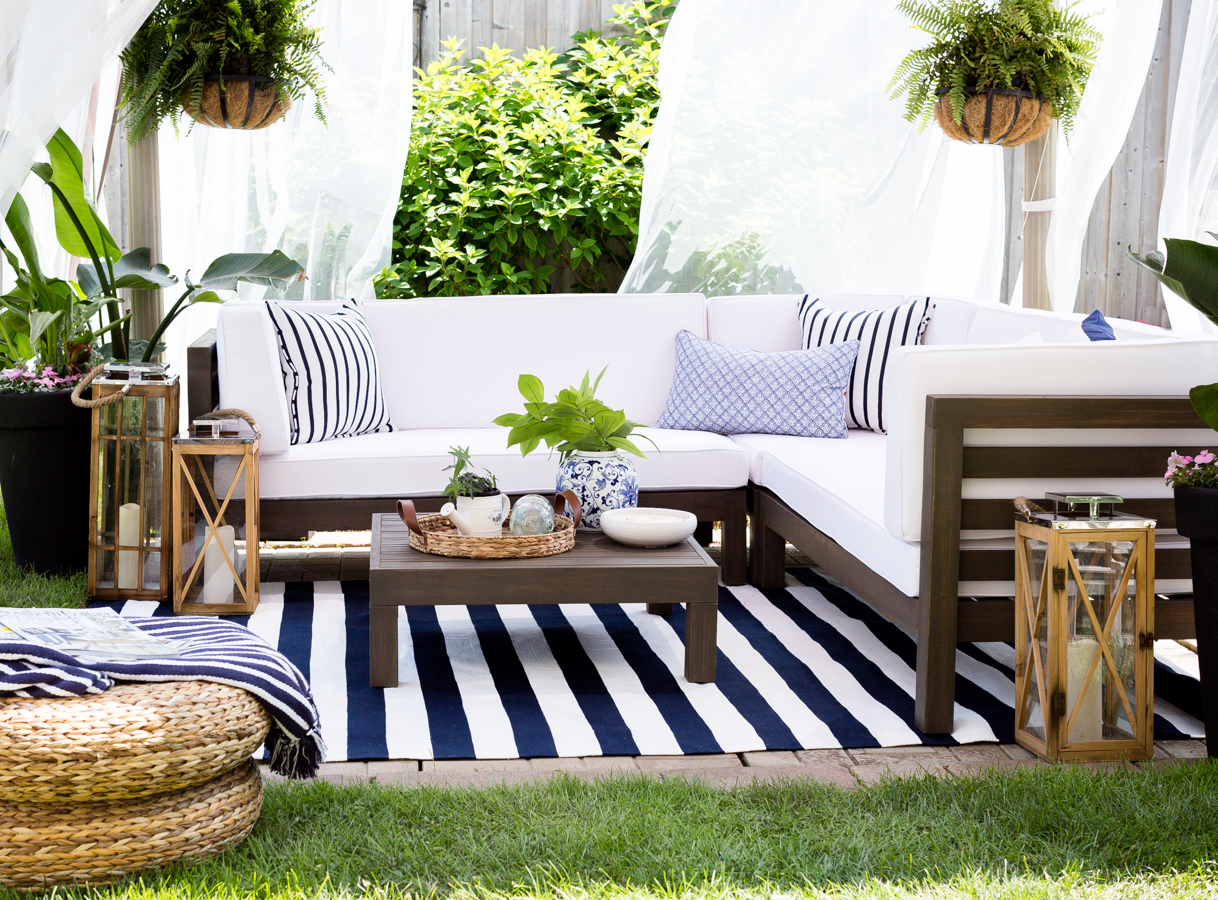 We don't have a large backyard, but it can be considered decent given we live in the suburbs of a major city. What that means is that it does not, unfortunately, afford a great deal of privacy, so it's important for me to have this little space that offers some seclusion.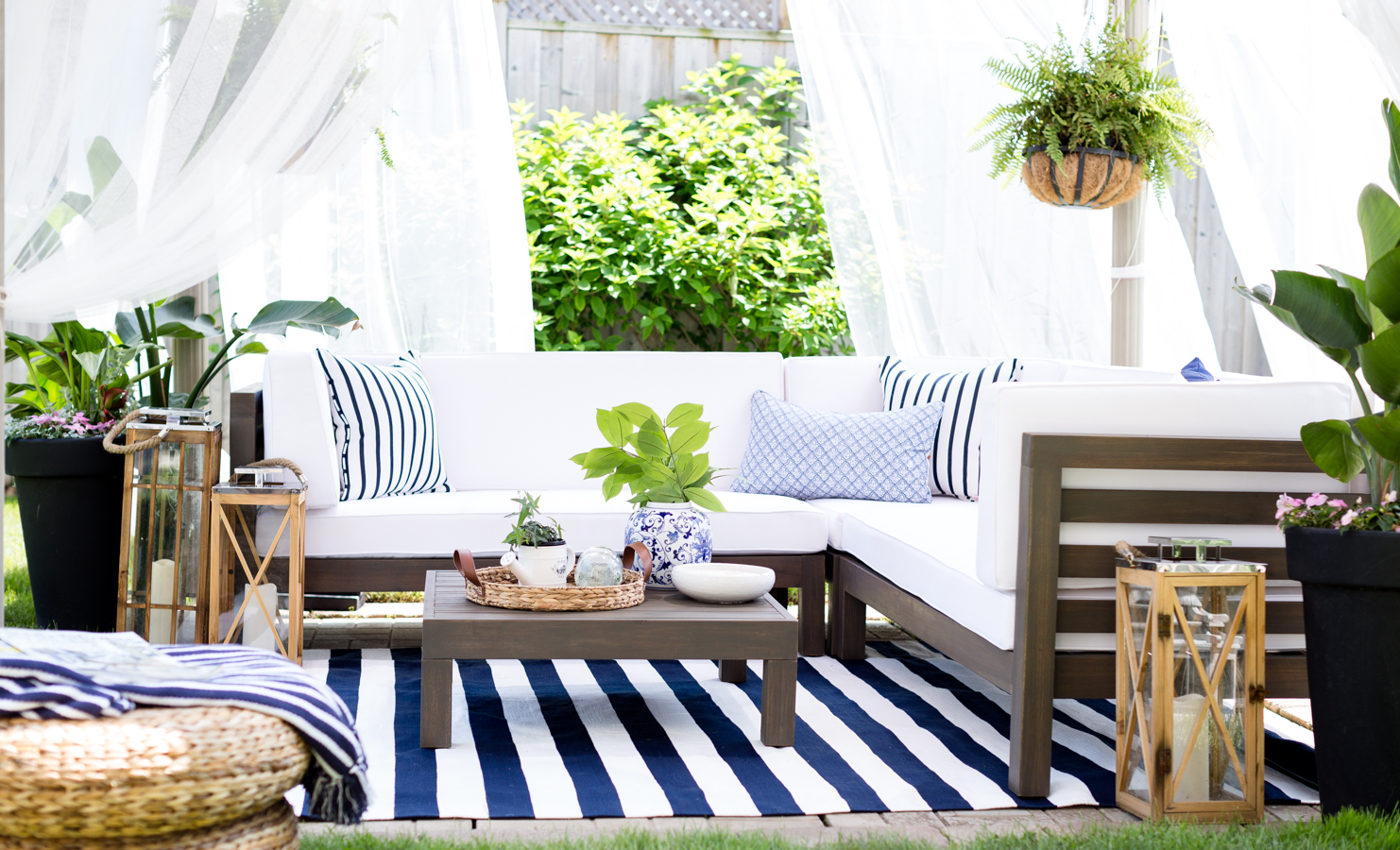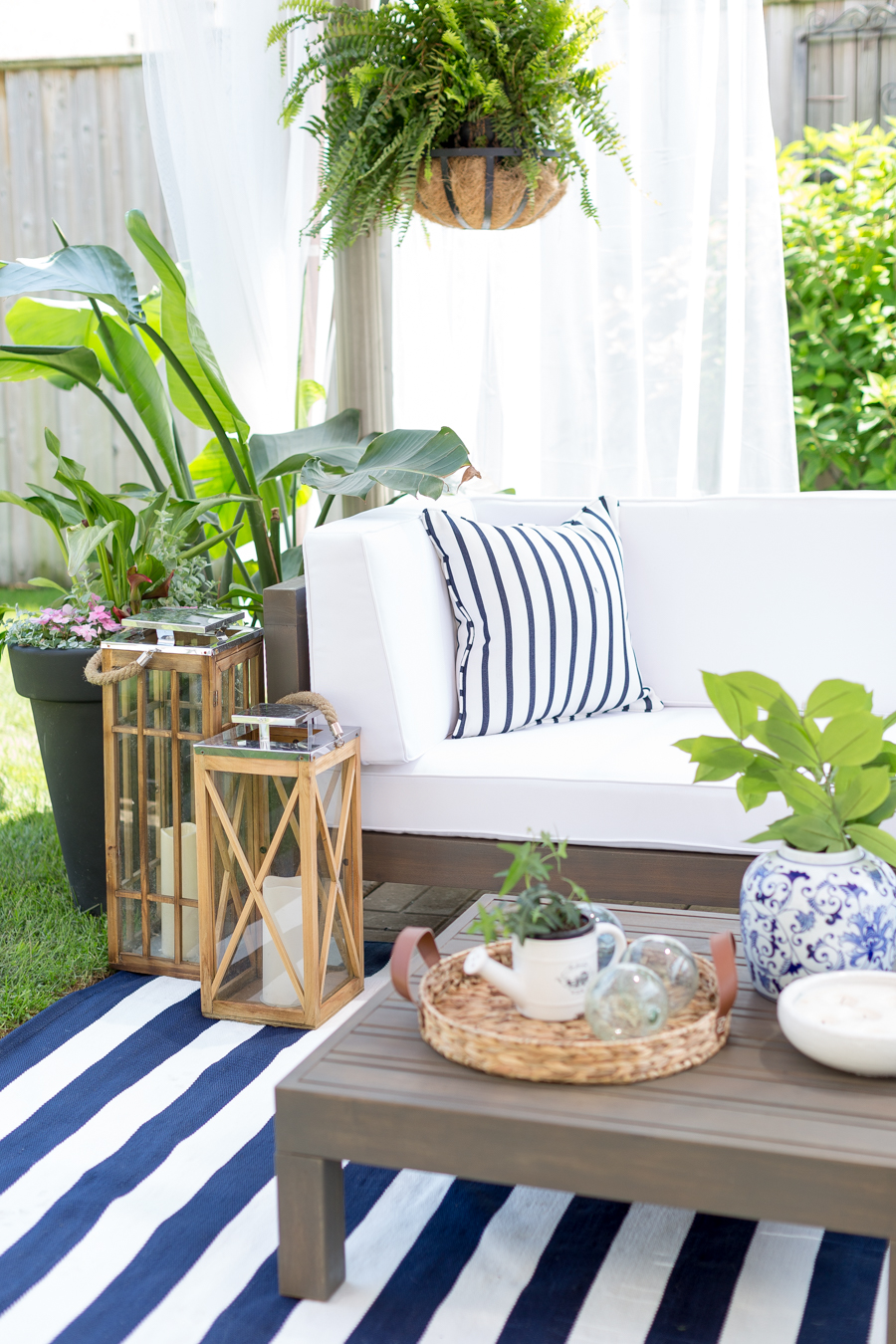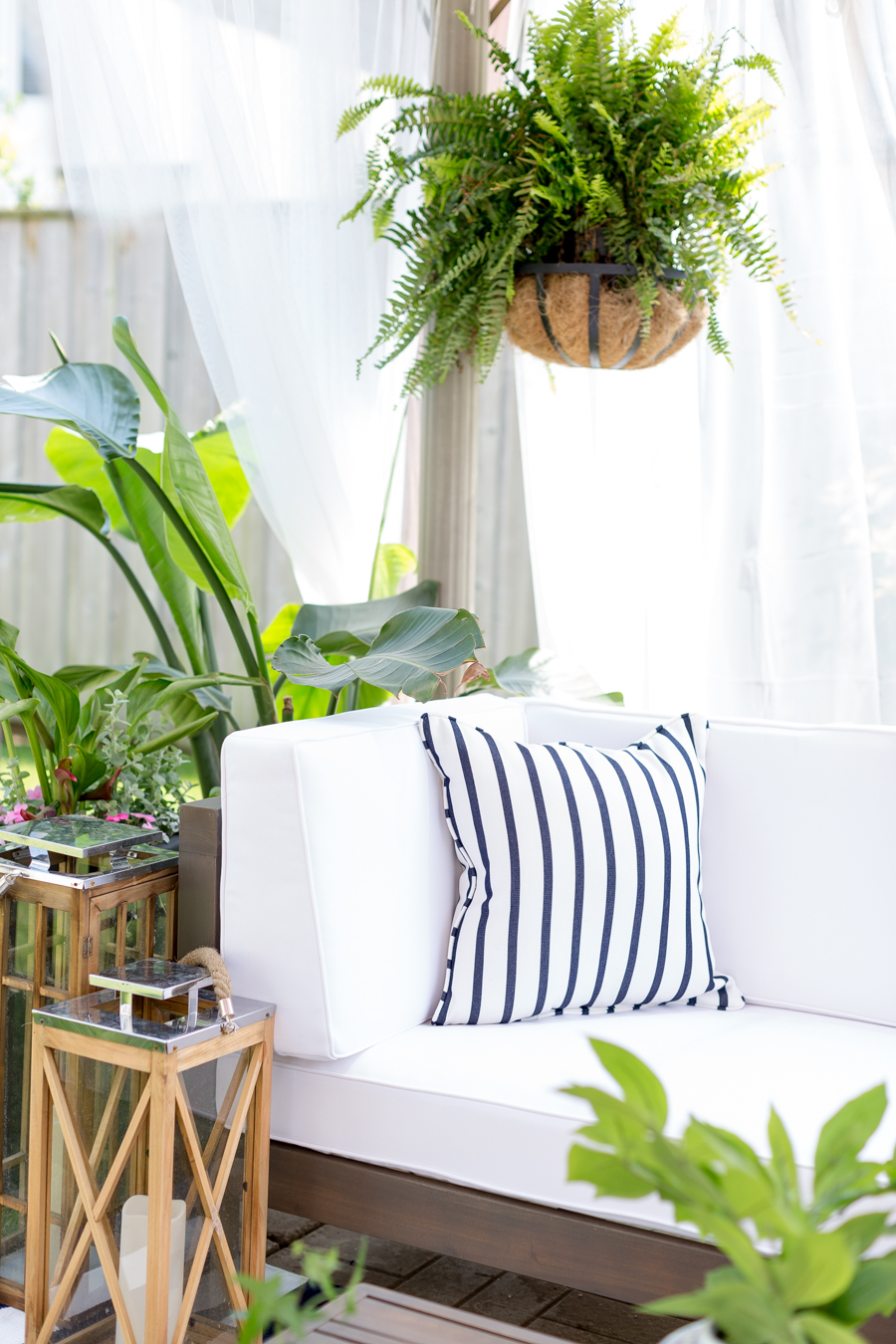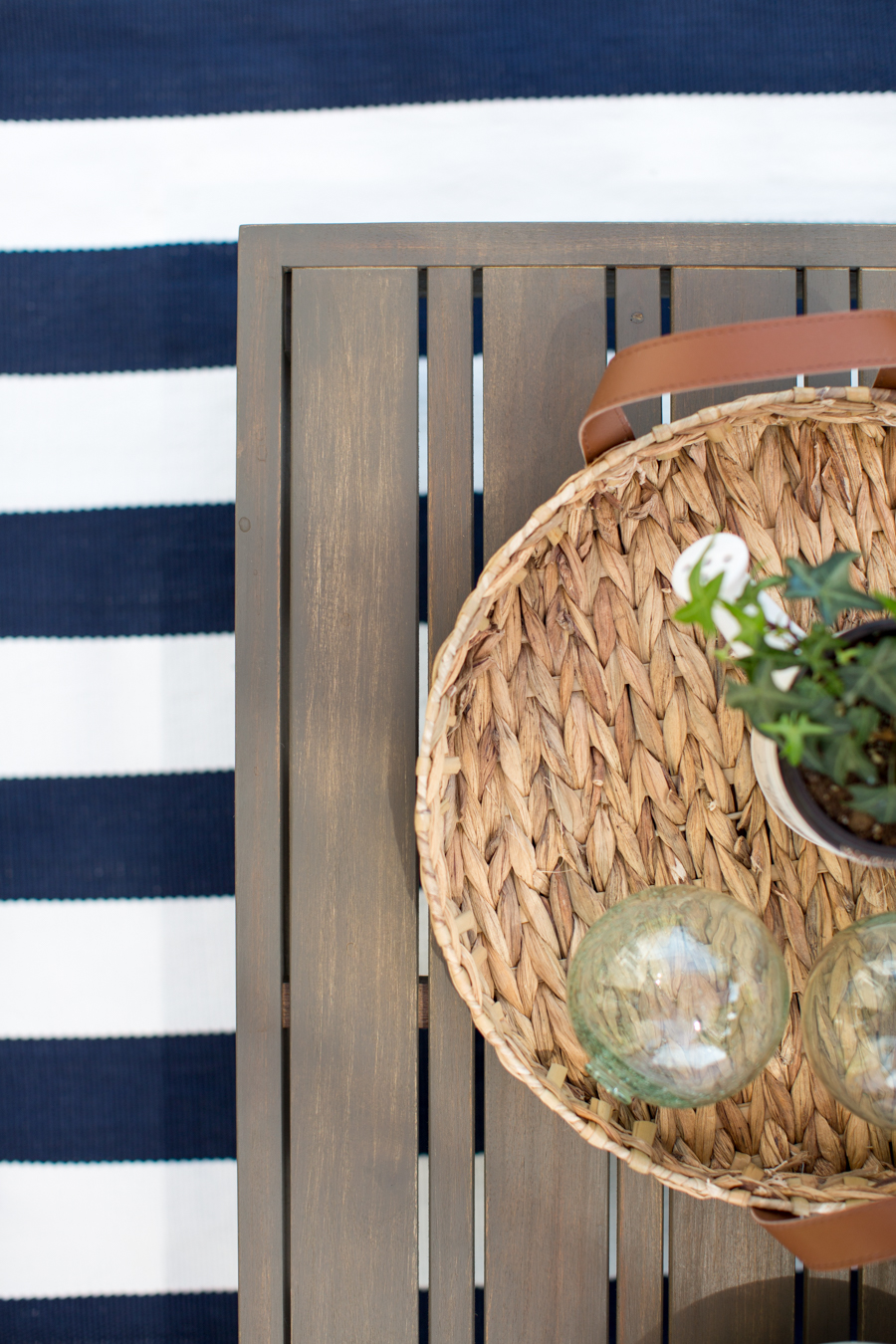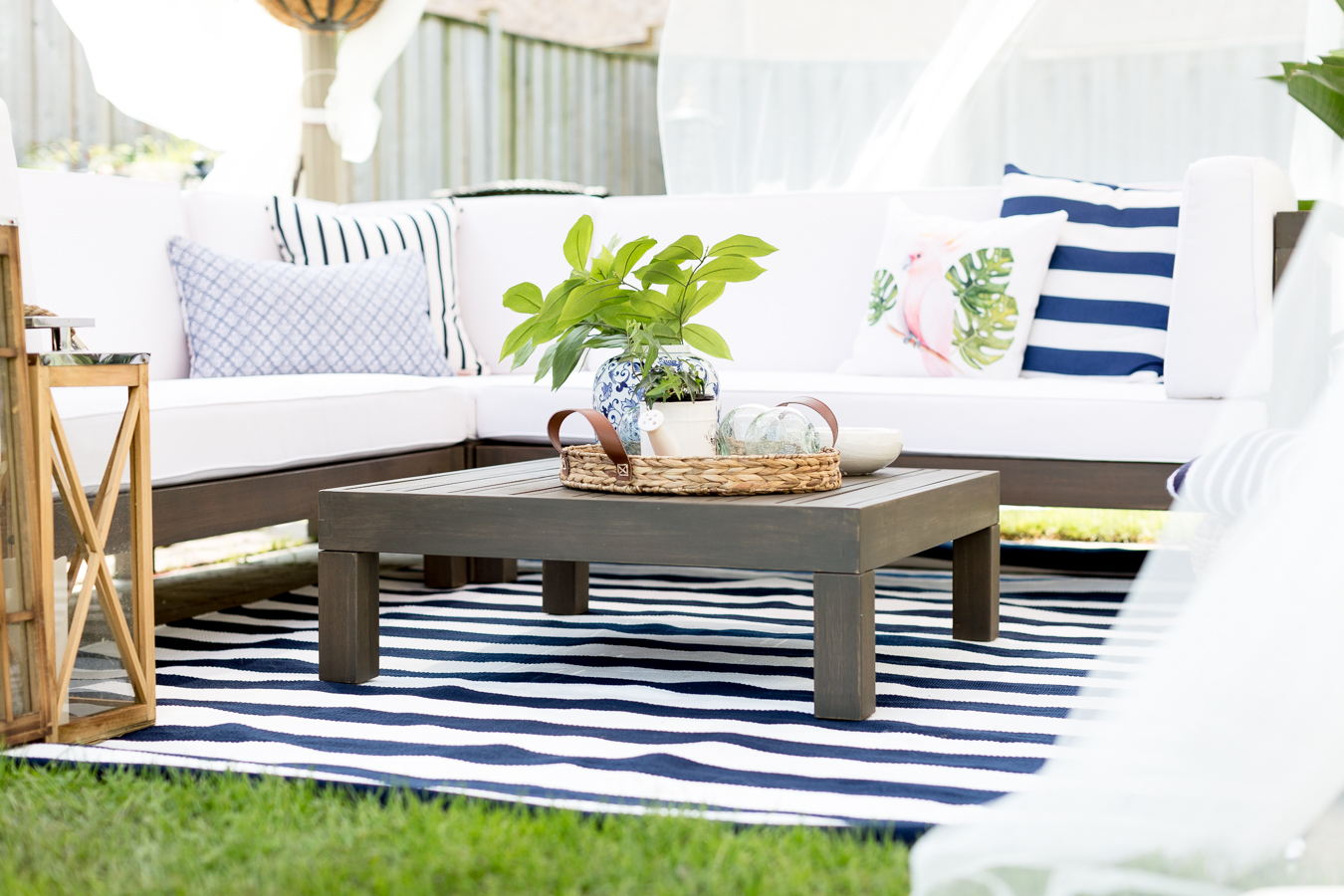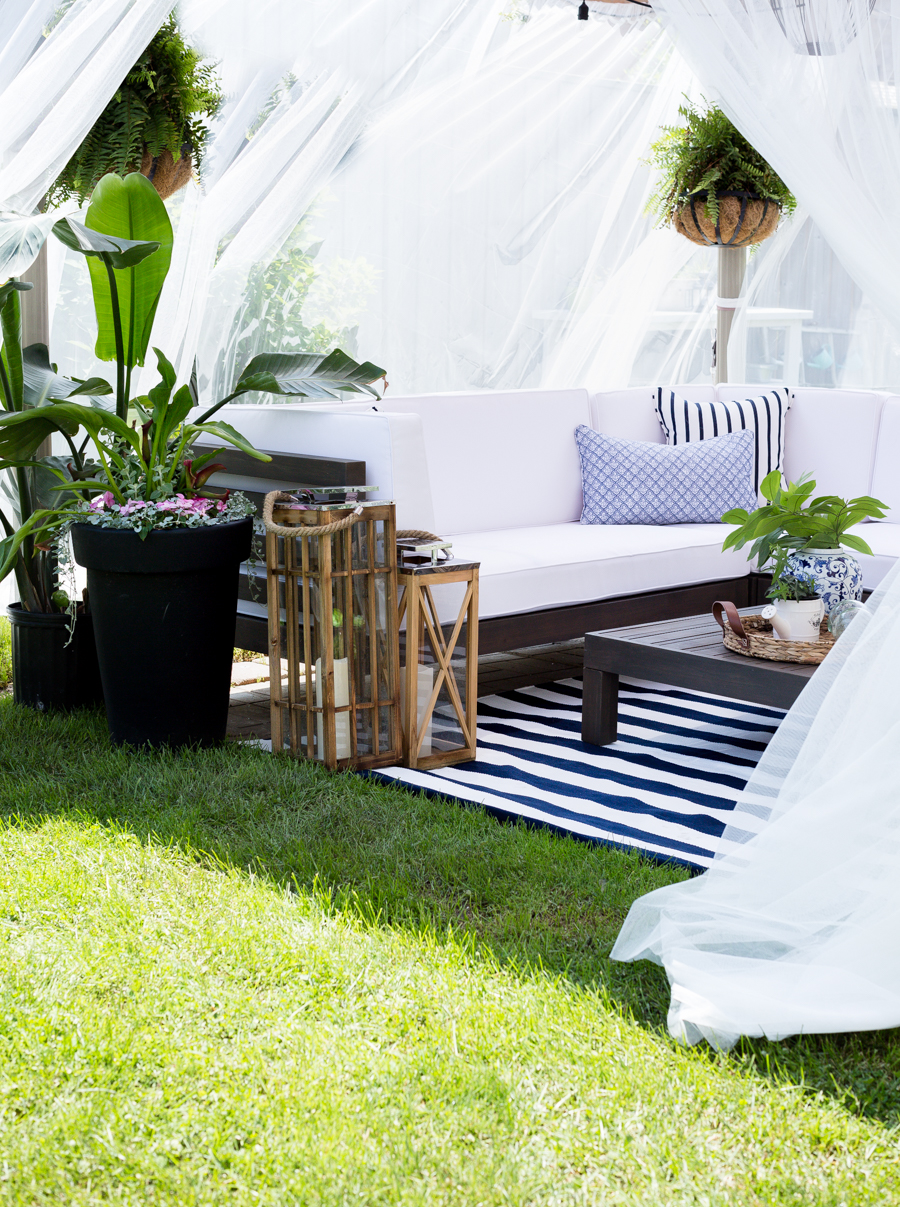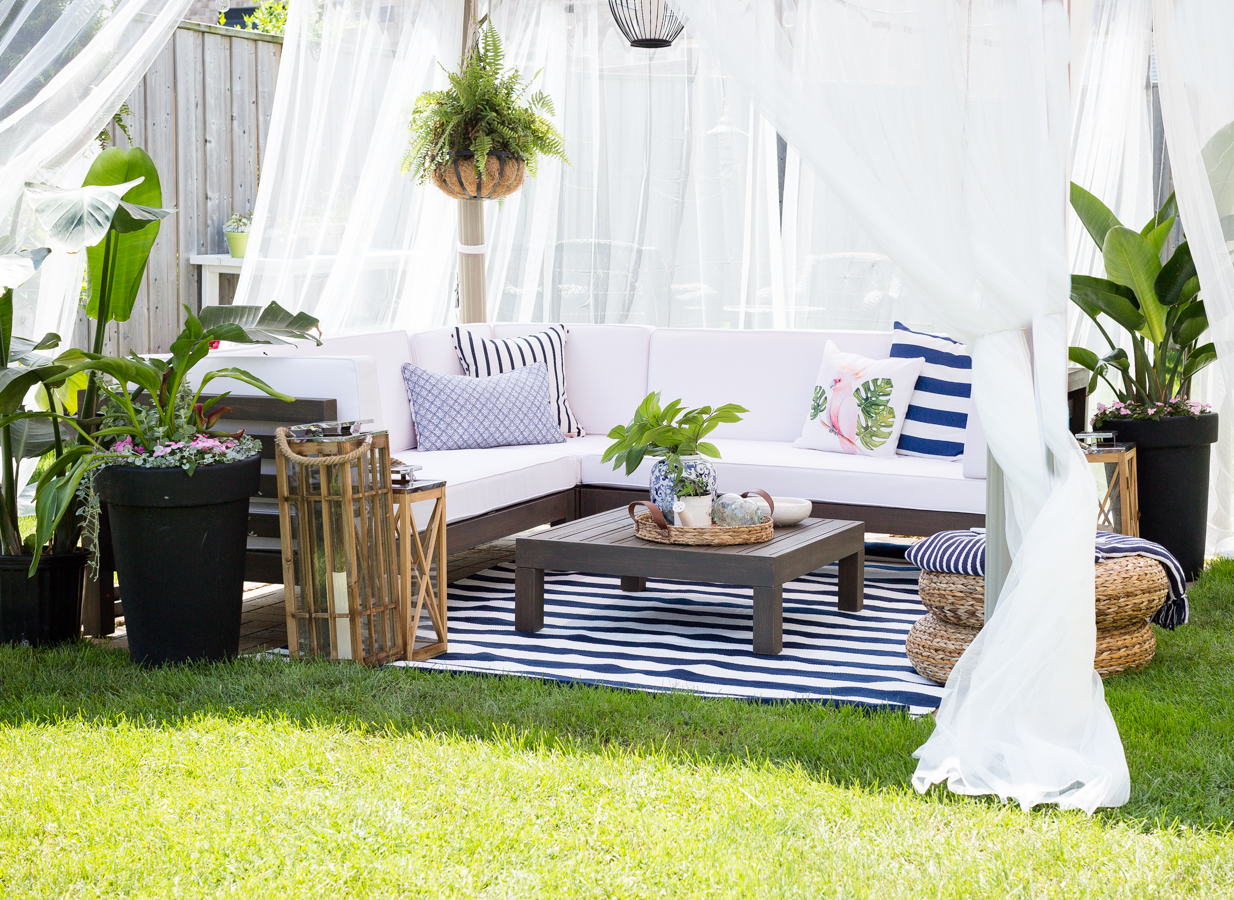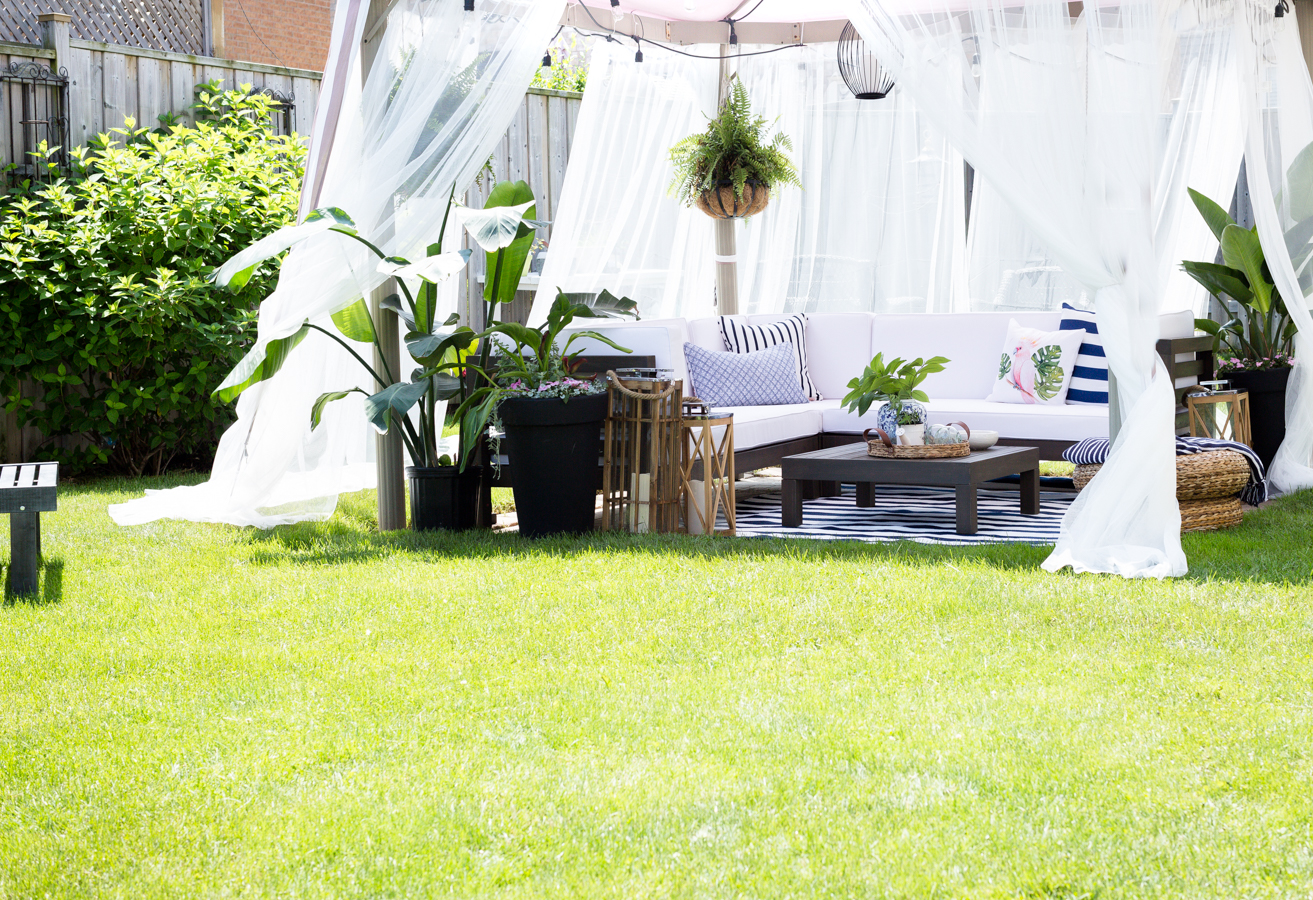 And there you go…I hope you like it.
I would encourage you to download the WAYFAIR APP using this LINK and receive your 10% off code when you sign up. And I'd love to know what you think of the new 'View in Room ' feature!
Thank you so much for stopping by…I hope you have a beautiful rest of the week.
much love,