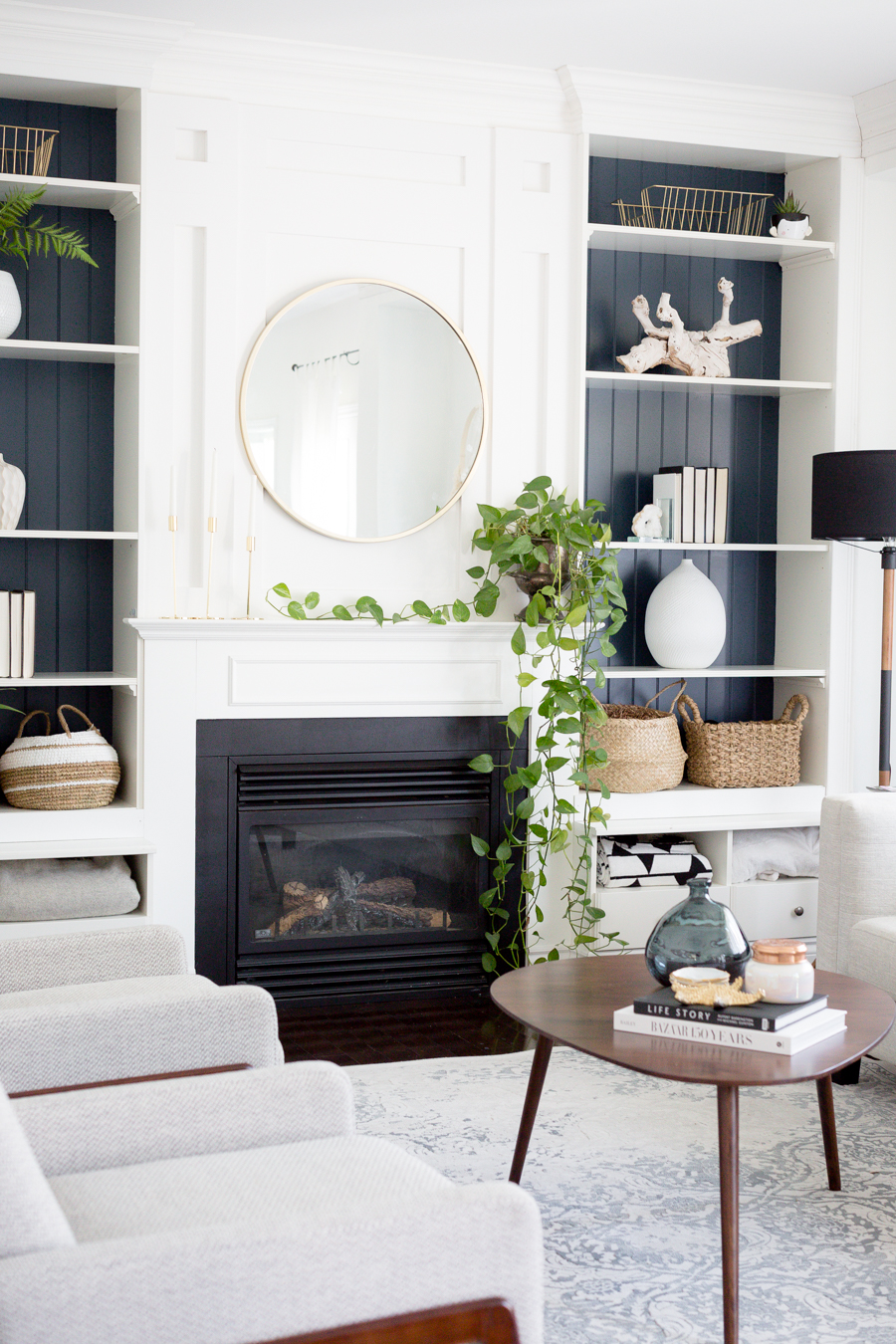 Hello friends. I hope you've been keeping well. I'm so excited about this post as I have waited a long time to share it with you.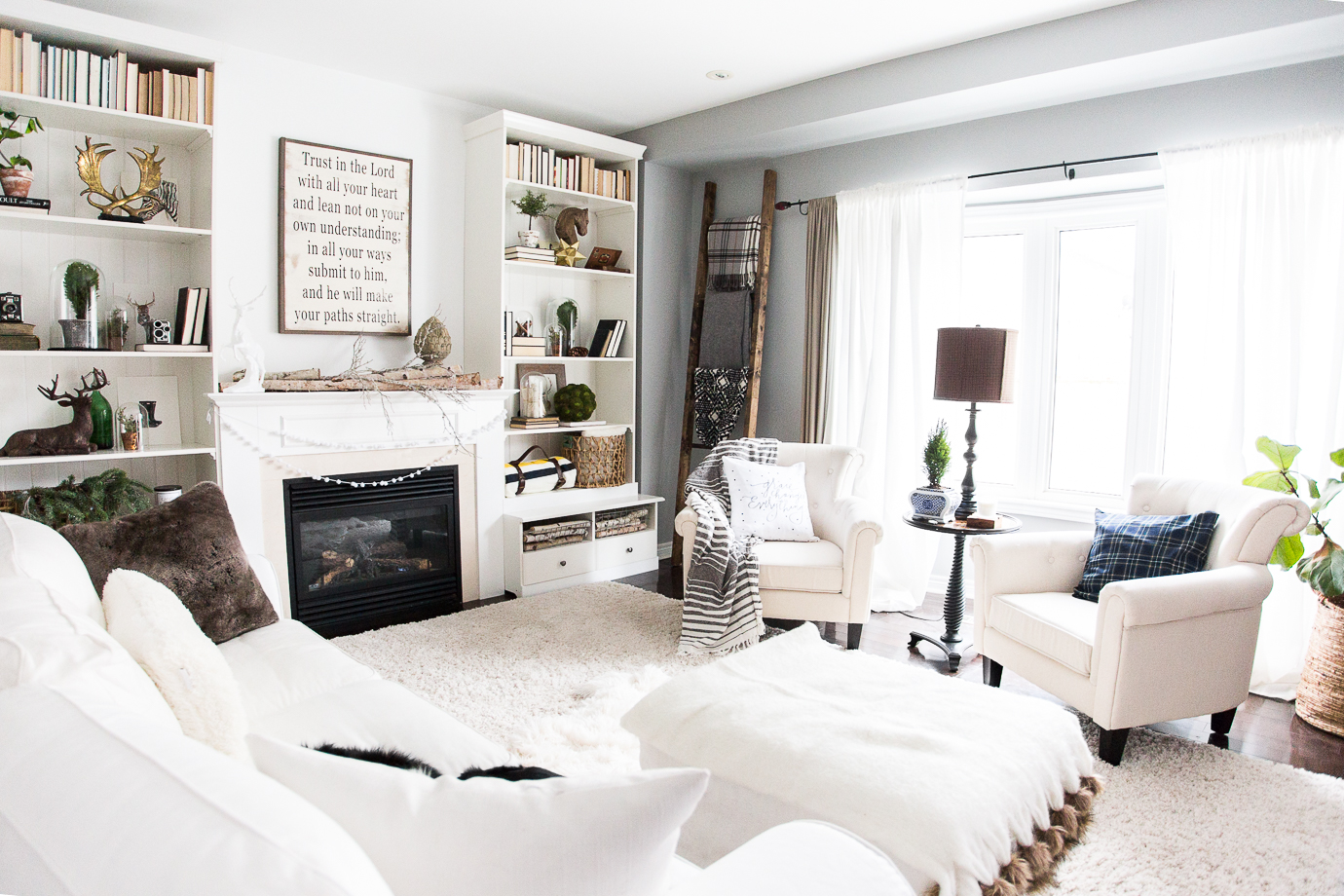 A couple of years ago, we decided to add some shelves to this space. Here is a photo of the first time I shared them.
Hubby used some BILLY bookcases and some drawers from IKEA. I was so happy with them at the time but as you can see from this photo,  there were gaps at either side of the bookcases as well as they didn't reach all the way to the roof. So I think they just never really looked polished.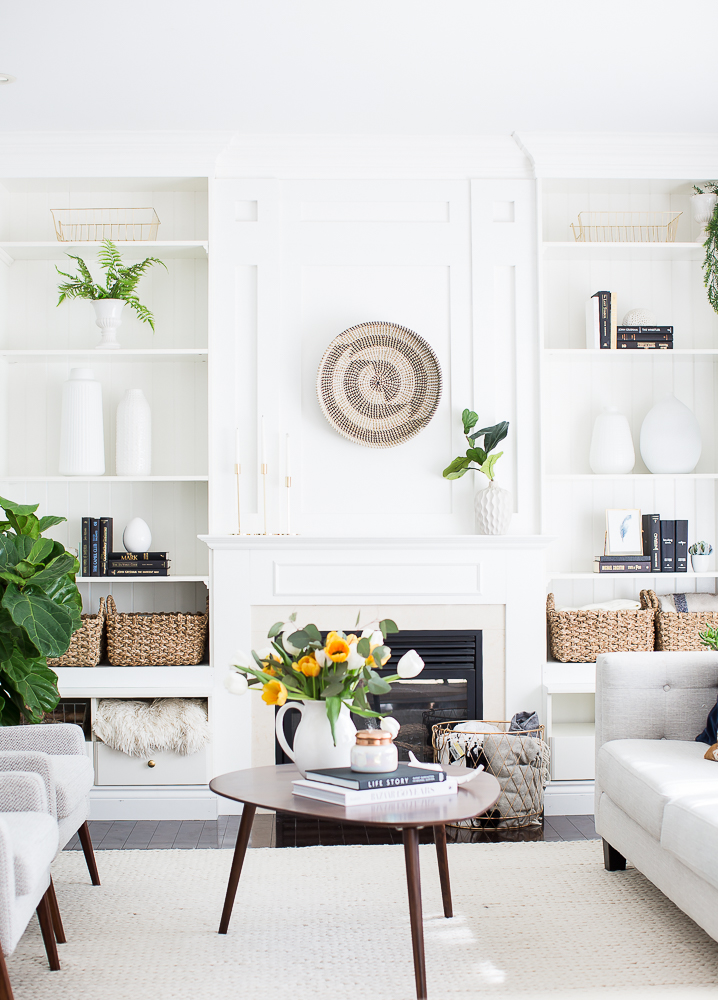 Fast Forward to a  couple of months ago, when I convinced hubby to raise them to the top and add some beautiful crown moulding. He also added a cool detail to the mantel. You can see more HERE.  I really love the way they look but I knew I also wanted to add a little more drama to the space.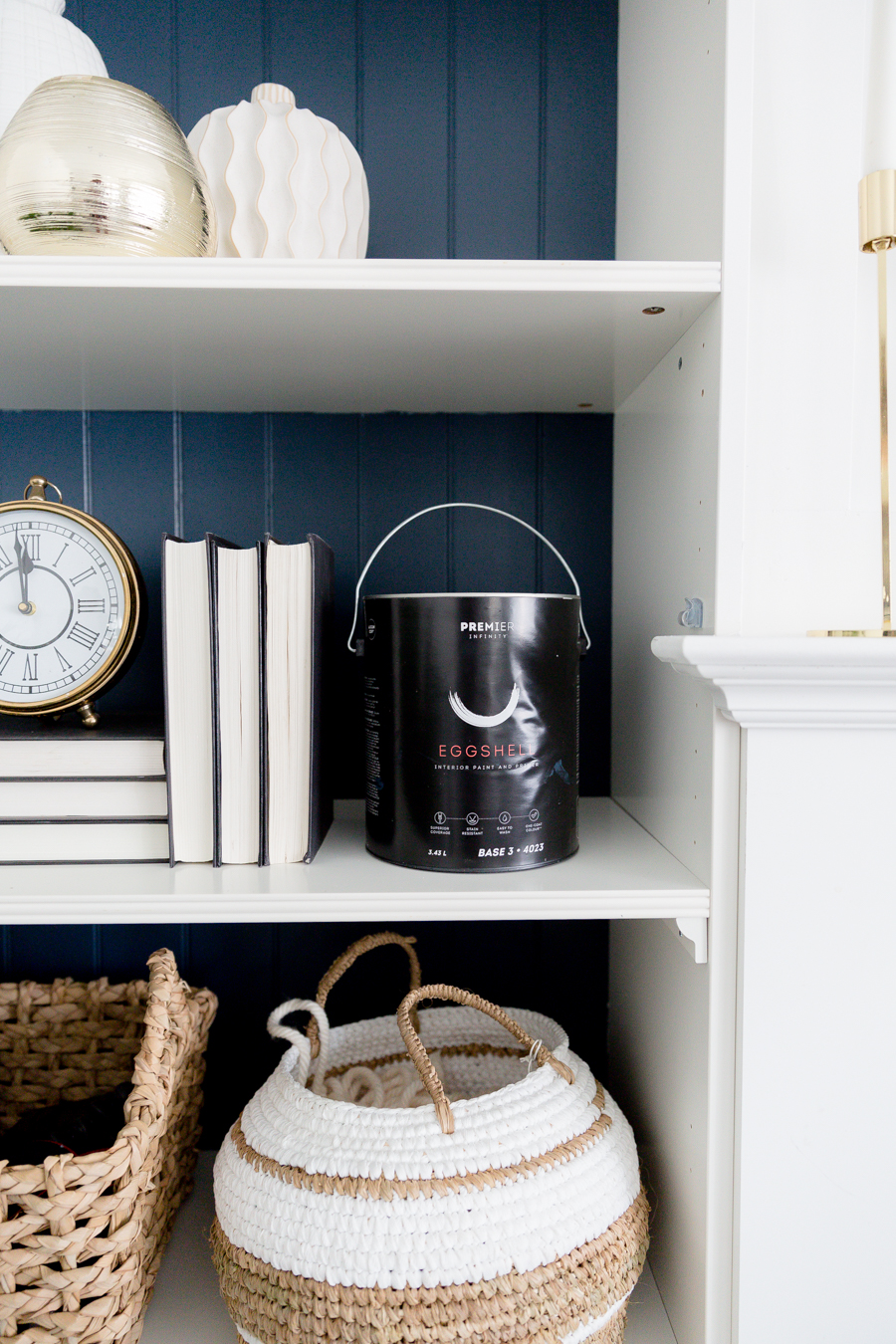 Enter, Canadian Tire Premier paints. I've had the honour of working with Canadian Tire for several years now and I've seen their entire home and paint line evolve into something amazing.
The quality of this paint truly is exceptional. The formula is super saturated with pigments, giving it superior coverage.  After having helped my sister with her bedroom makeover, I knew I wanted to use the same color for the shelves….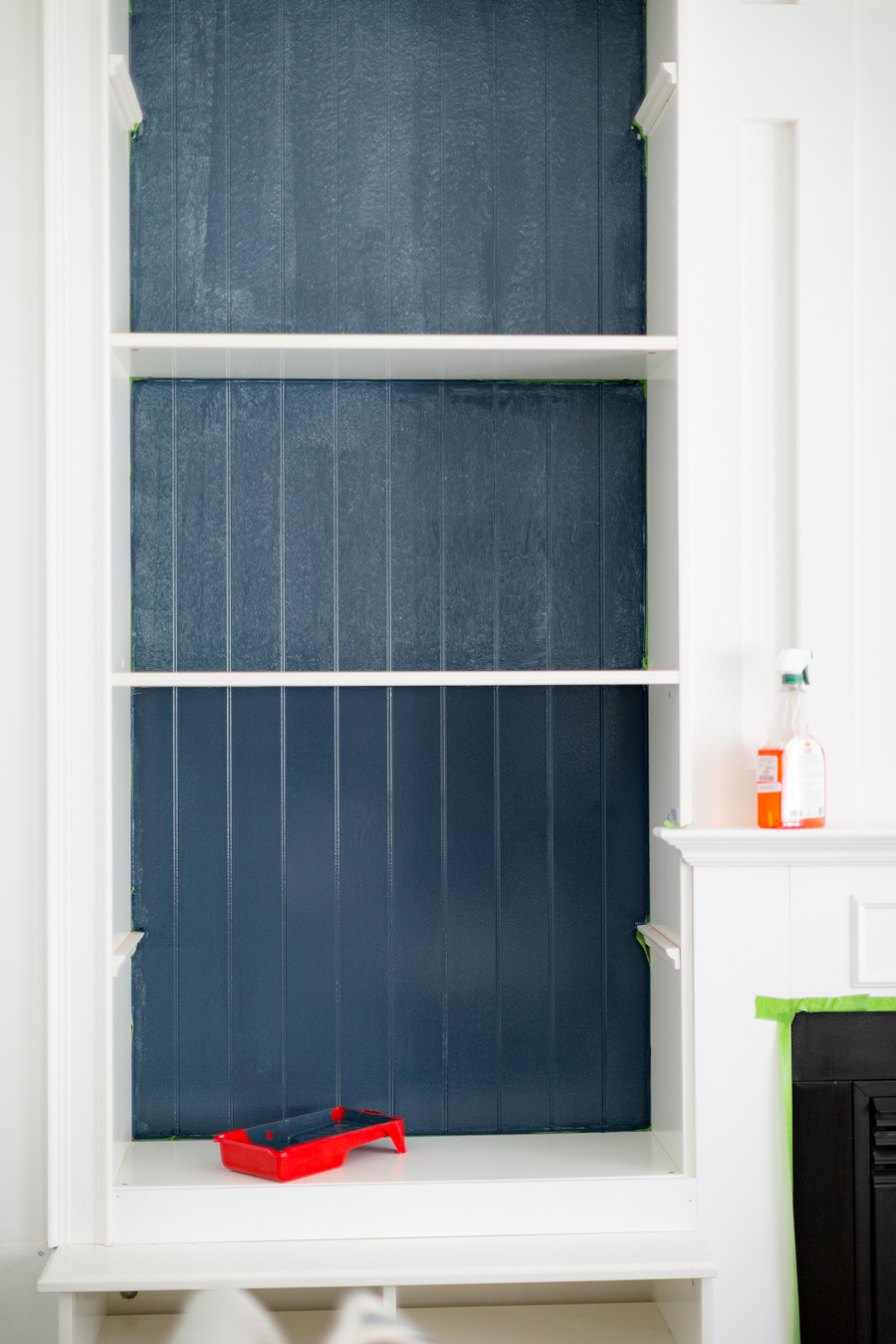 I used the color called COLLINGWOOD. Here you can see what the shelves looked like during the process. Two coats at the bottom and one on the top two shelves…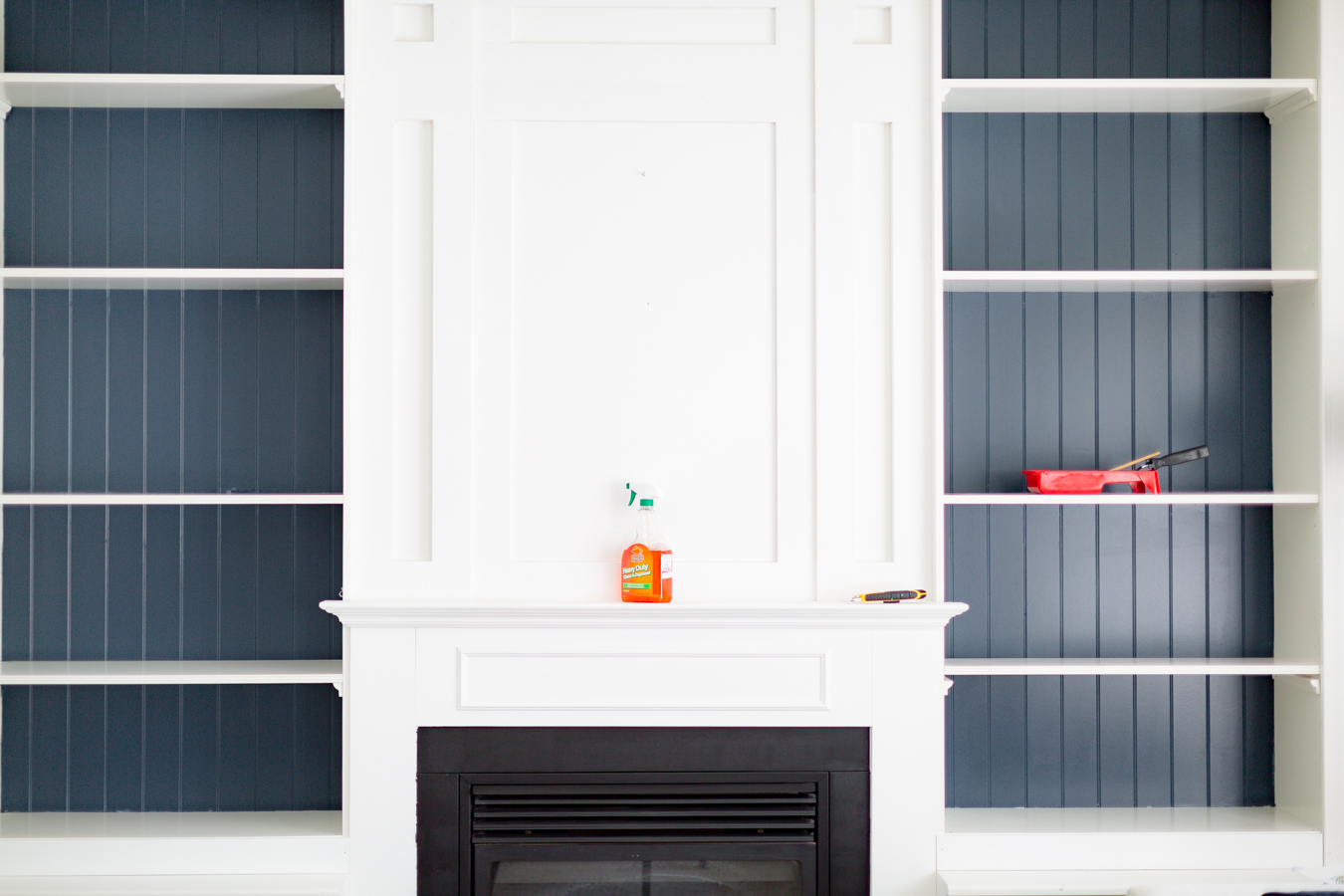 I also used ARCTIC WHITE for the mantel and walls. It's such a pure white but with a touch of burnt sienna so there's a little warmth as well.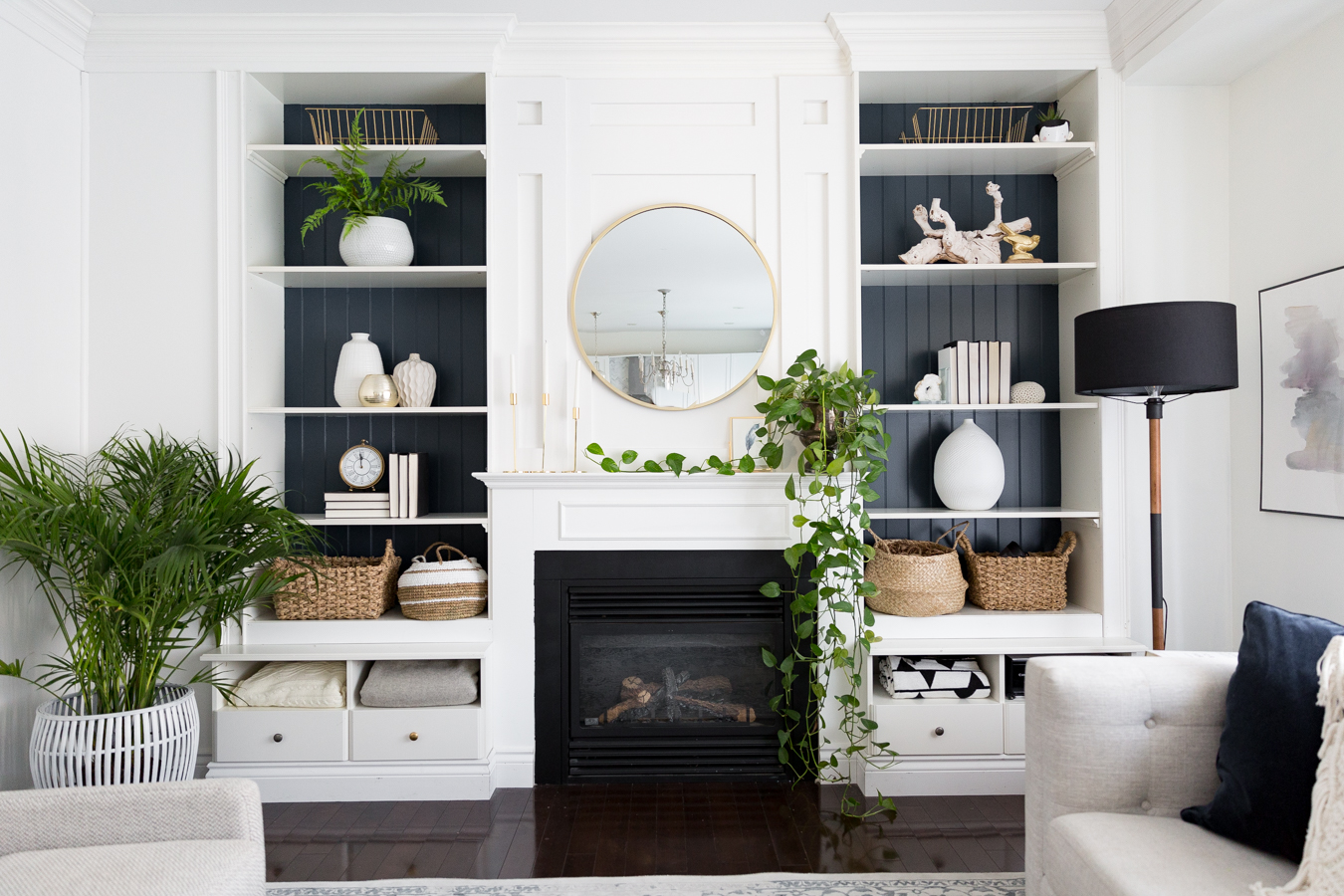 And here is the completed family room. As mentioned before, Hubby ended up raising the shelves closed in the gap on the right but also  built a faux wall on the left to close the gap and make it match with the bulkhead on the right hand side.  I LOVE the way they look. I think they look like actual builtins as opposed to two IKEA bookcases at either end…:)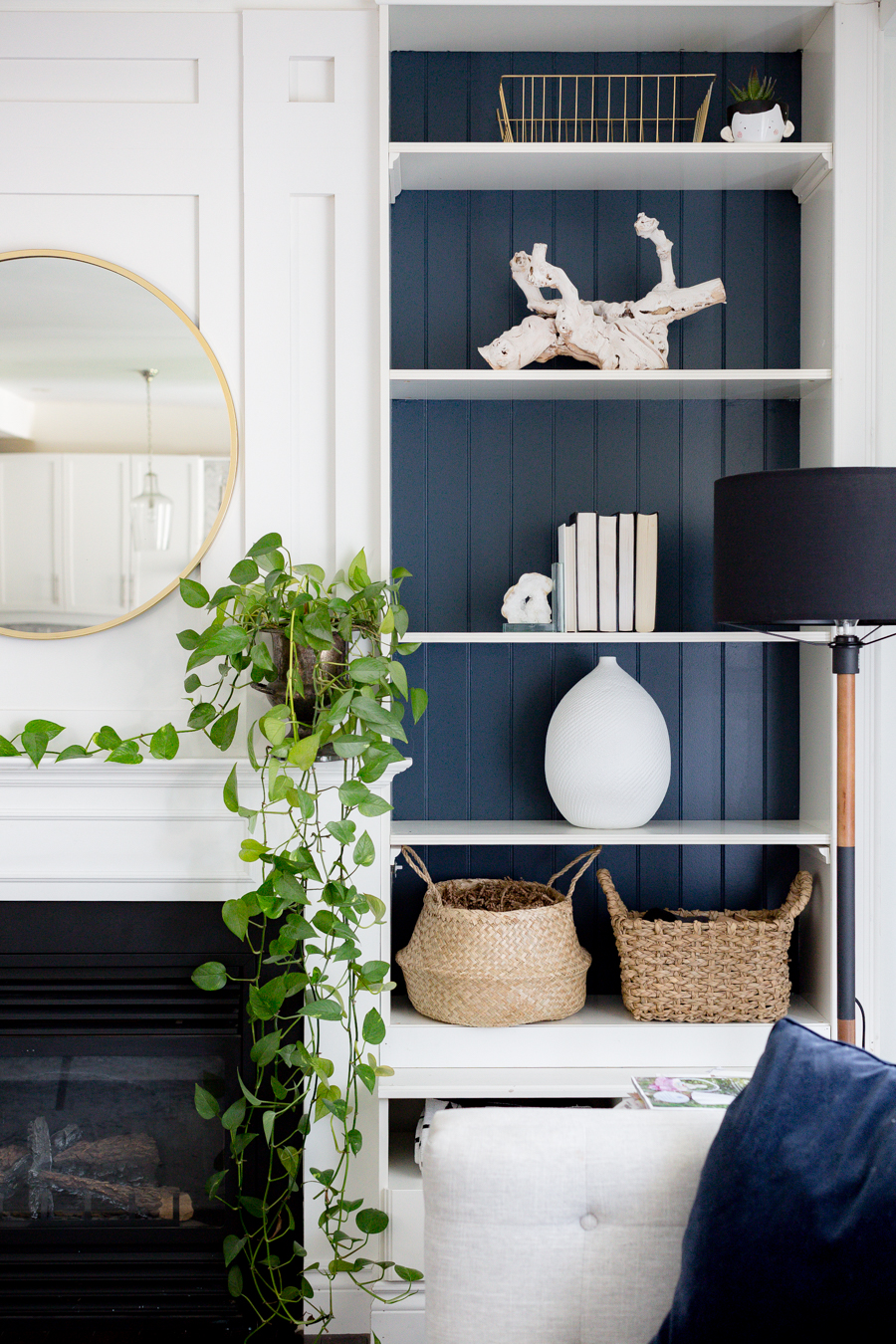 The blue gives the shelves such a great depth….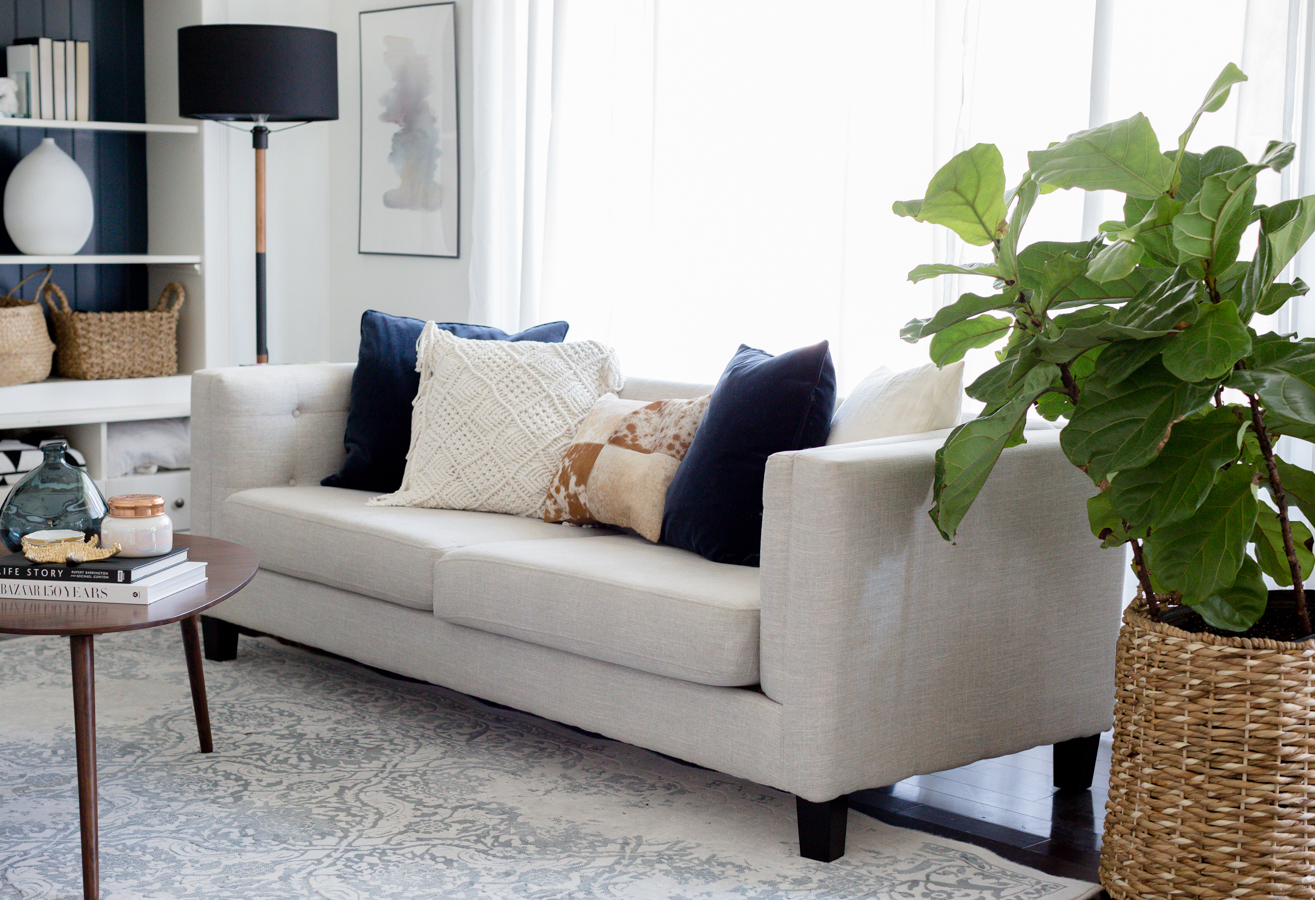 My original thought was to paint the entire wall blue and I still might in the fall, but for summer, I think the white and blue convo is perfect!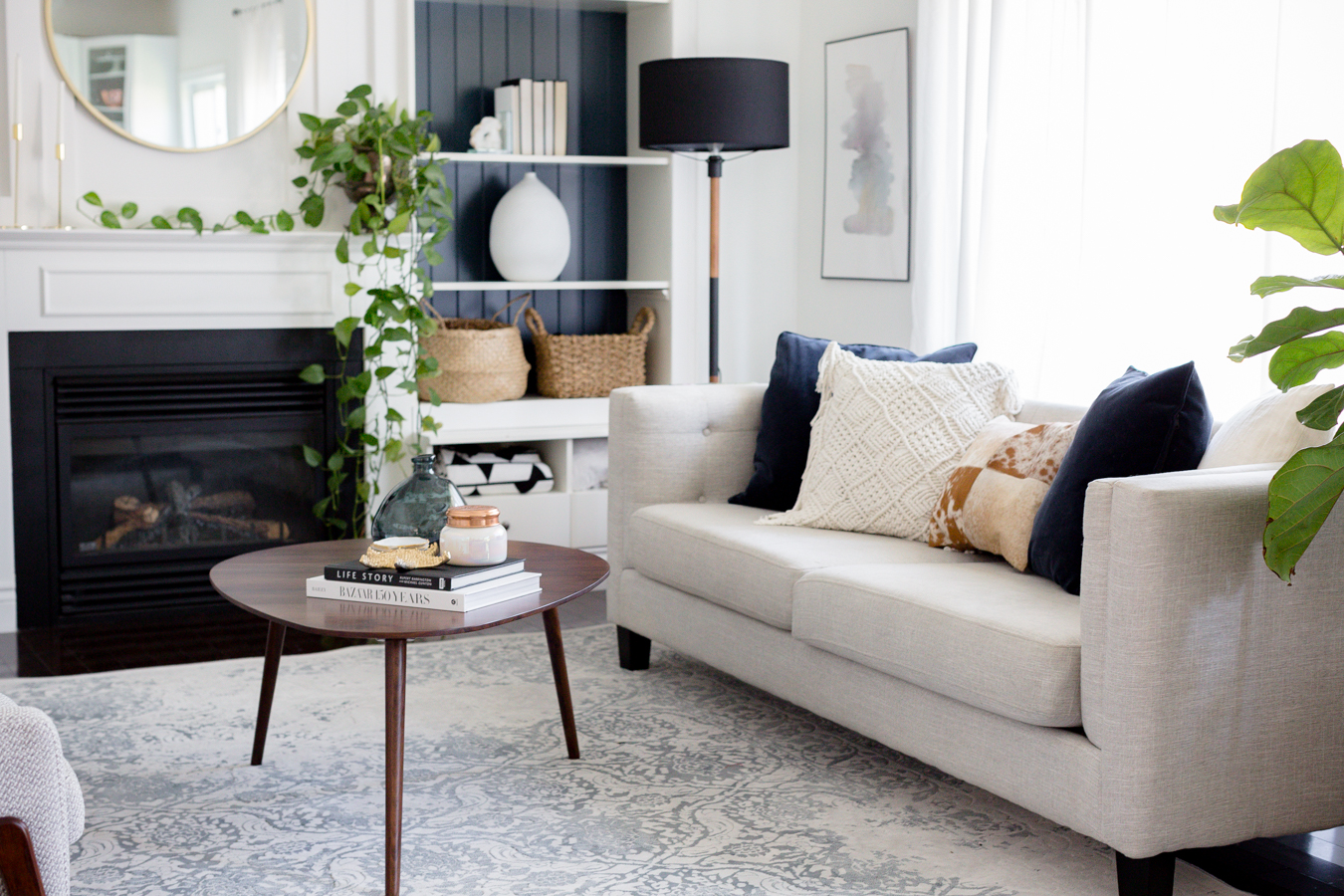 I brought back this gray rug and I think it coordinates well.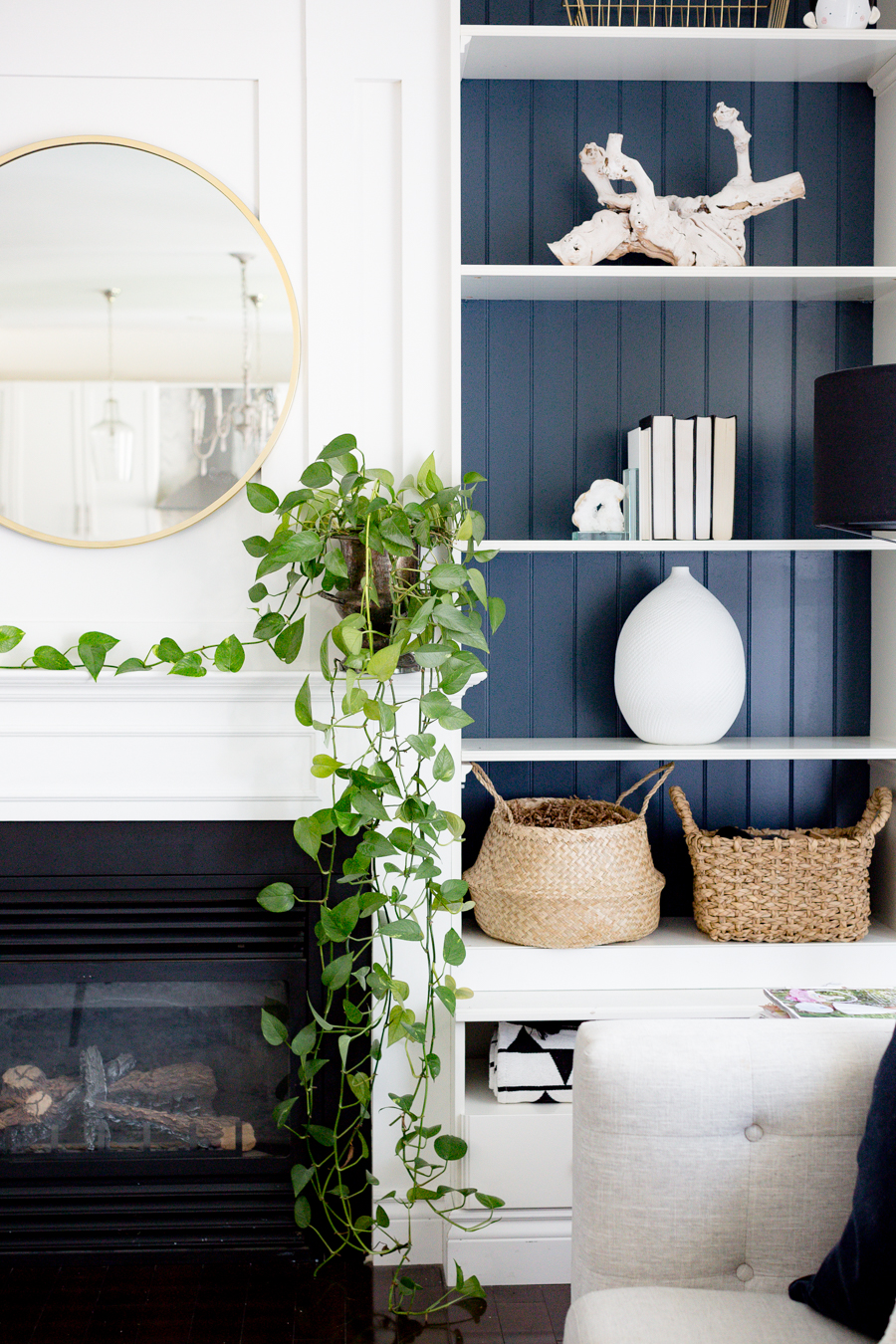 The room has a more modern feel to it and it's exactly what I was looking for.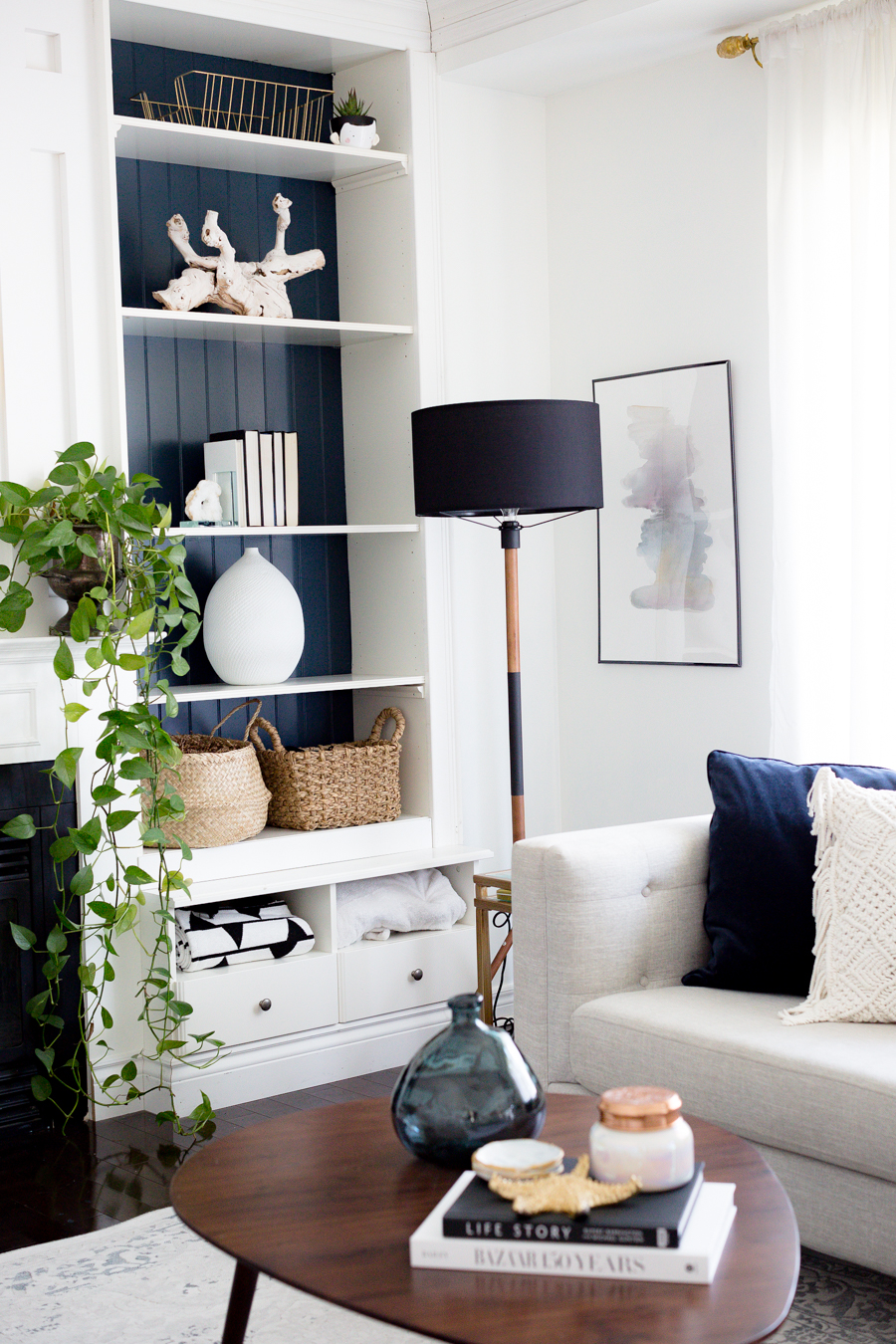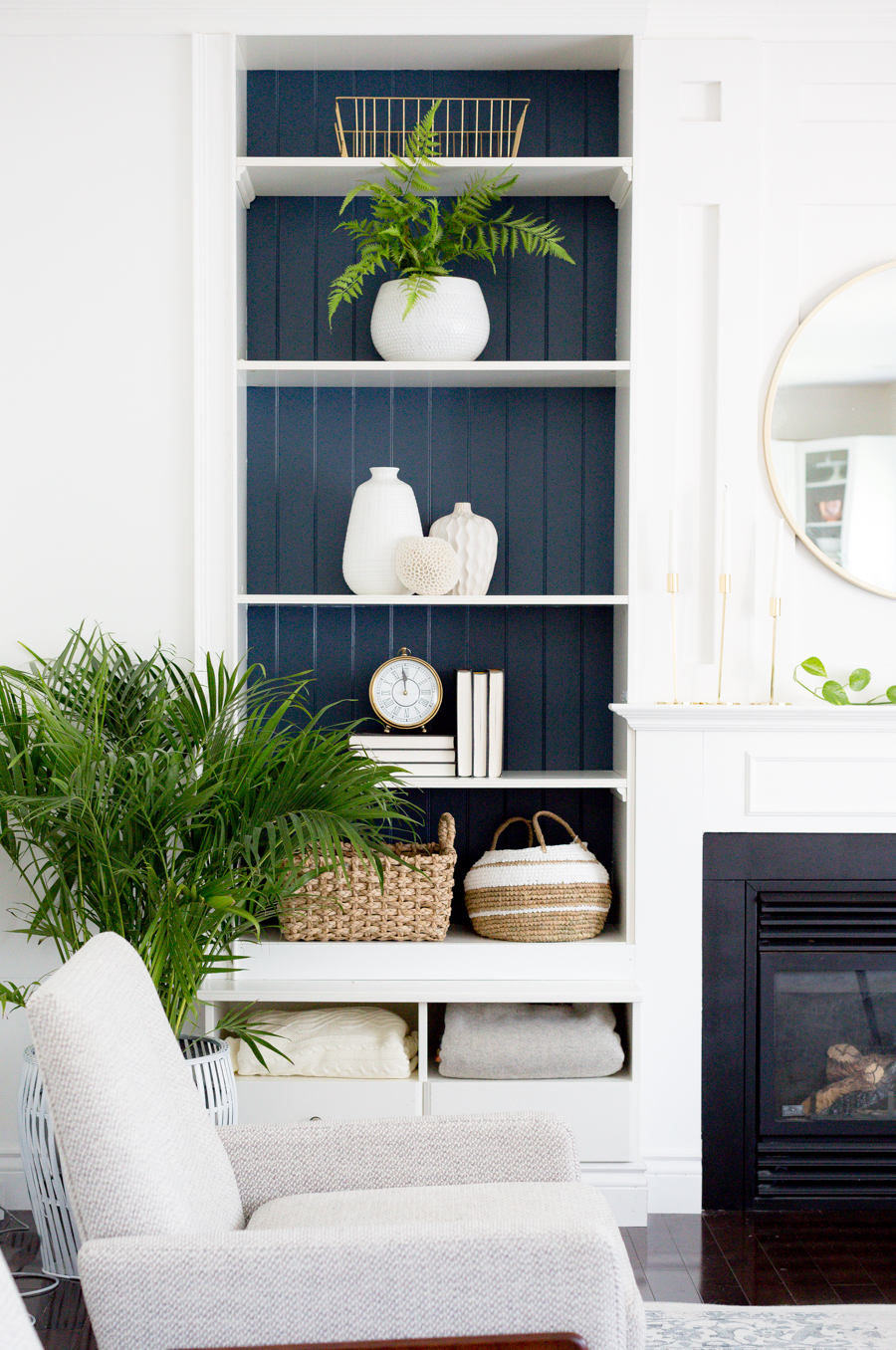 And I love the greens and browns against it…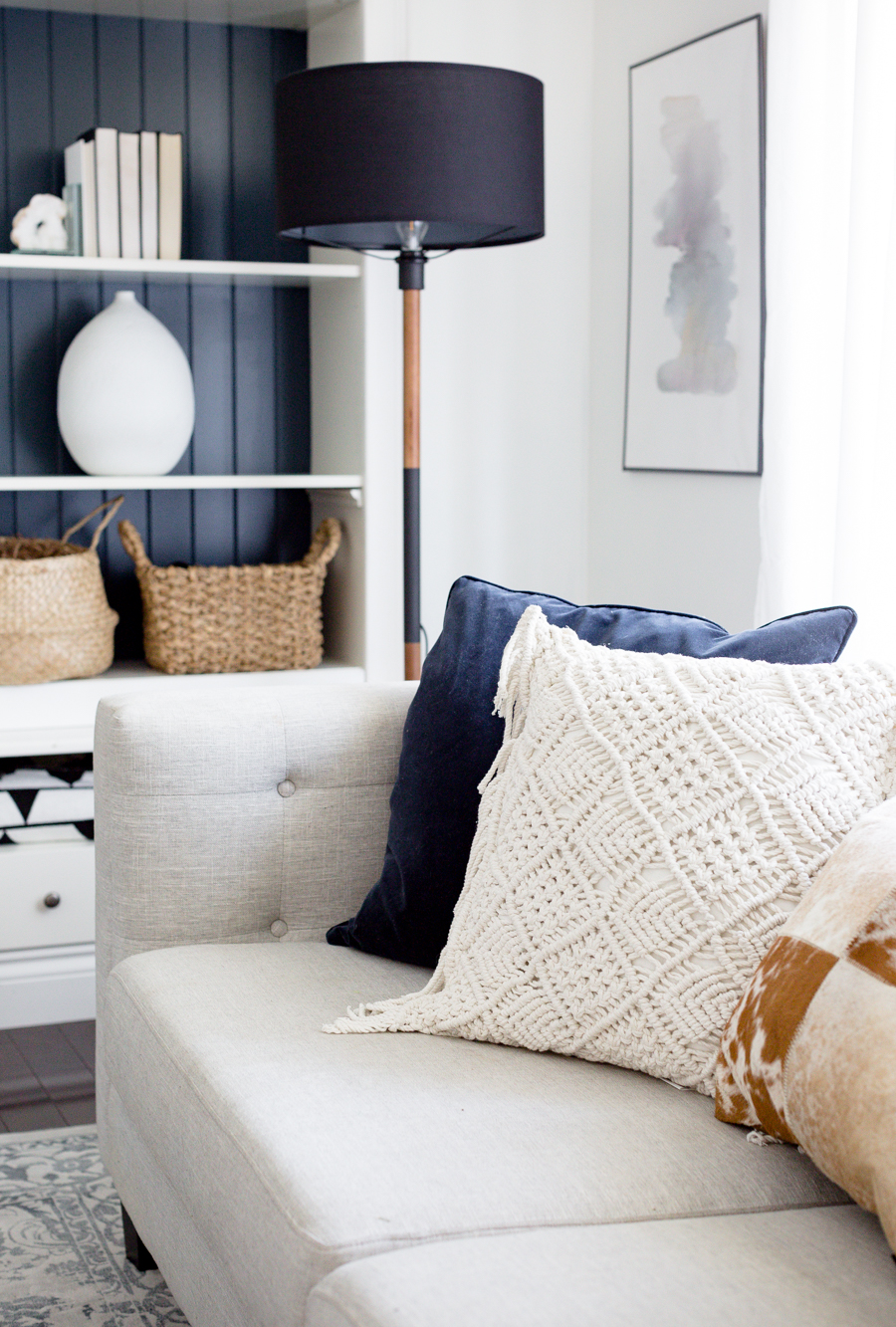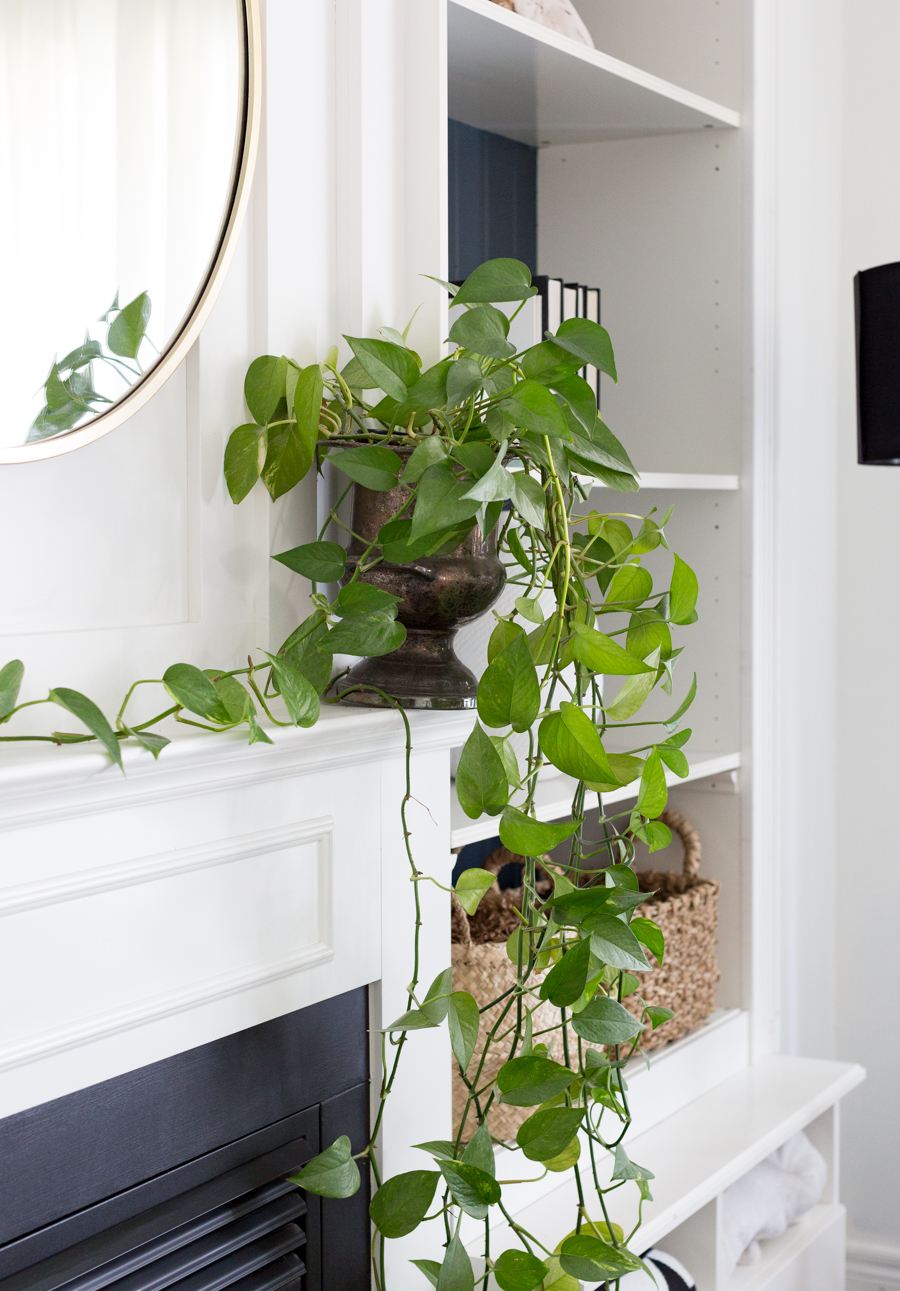 We've had this plant in our bedroom for years and I thought it would be perfect draped on the mantel over the summer…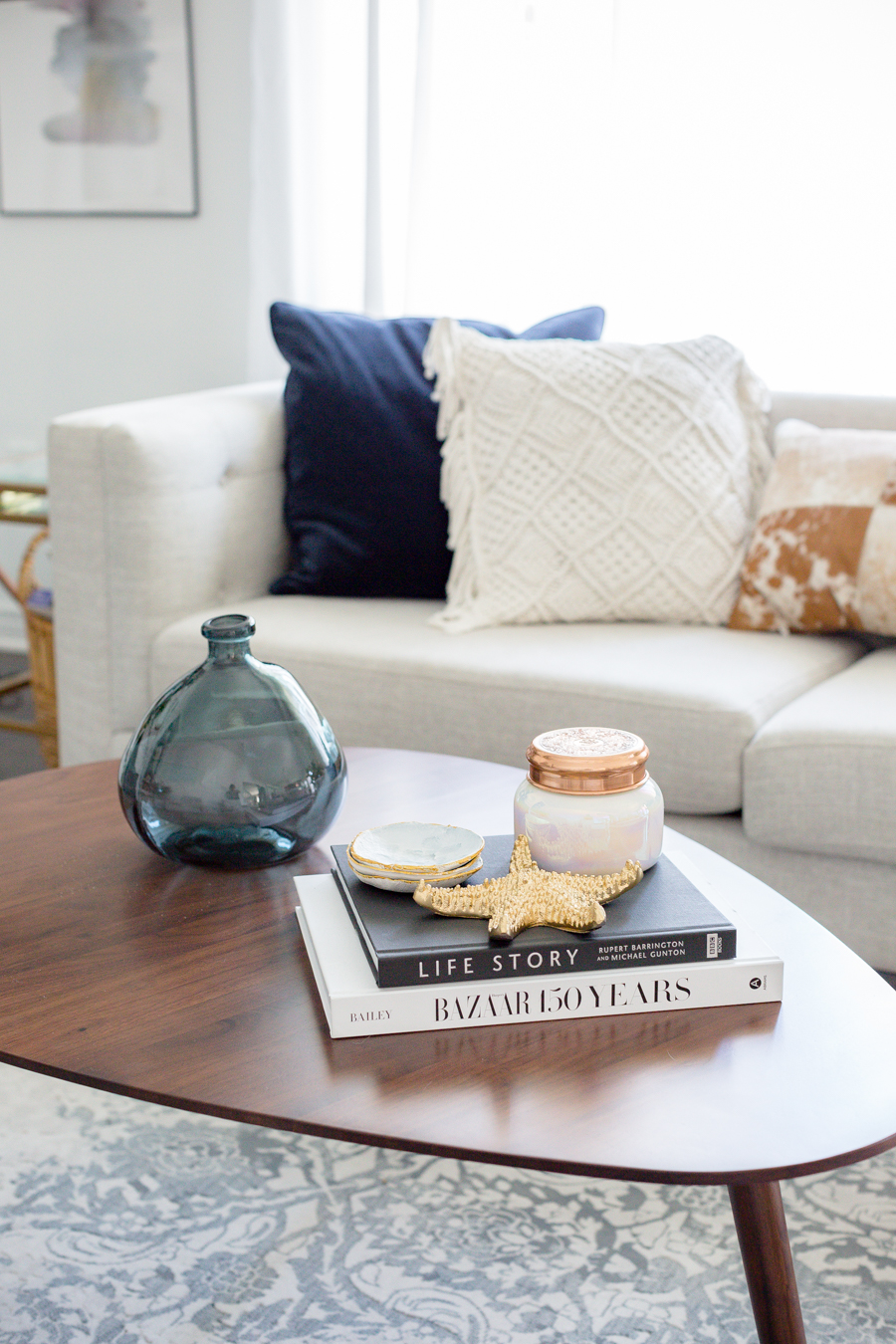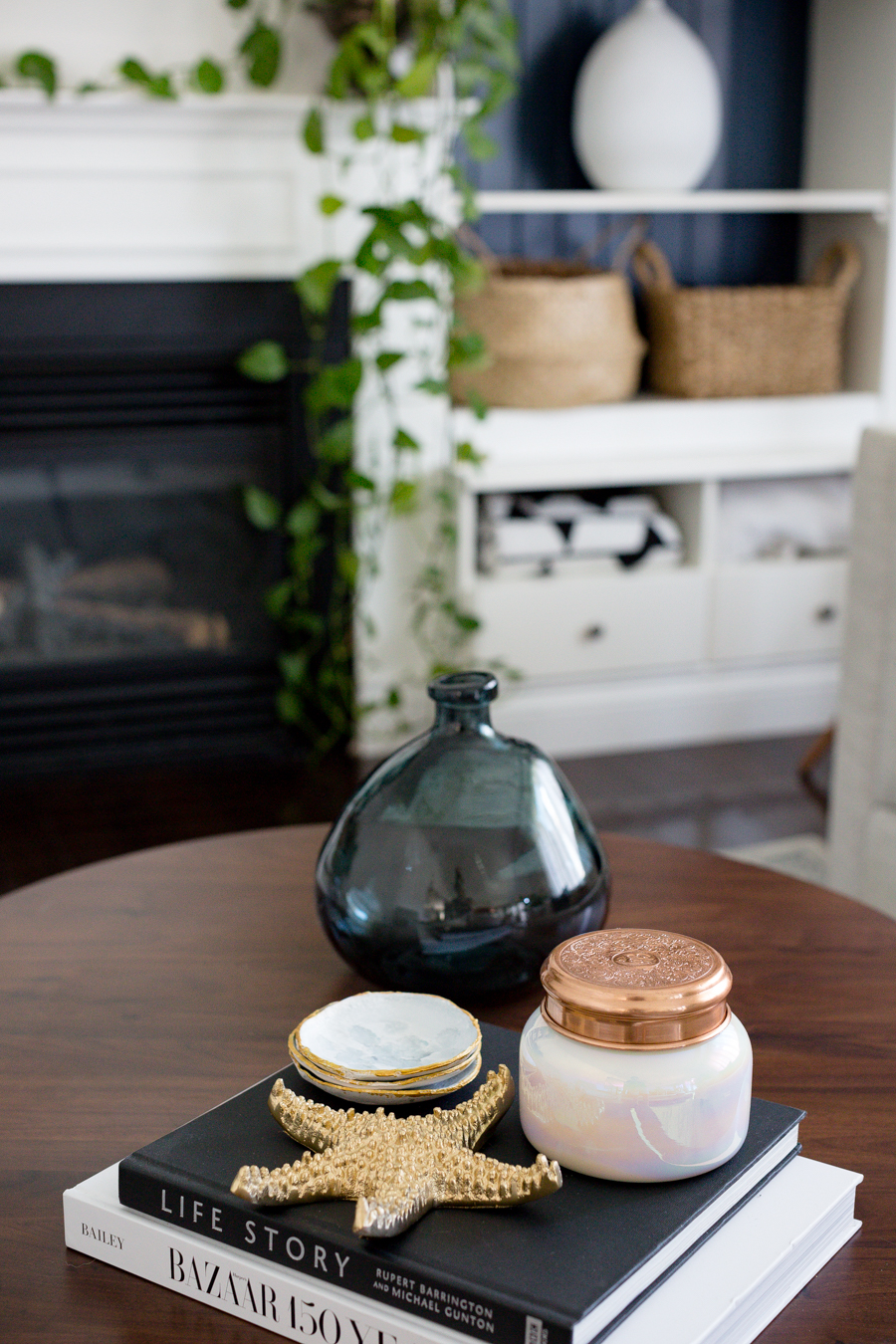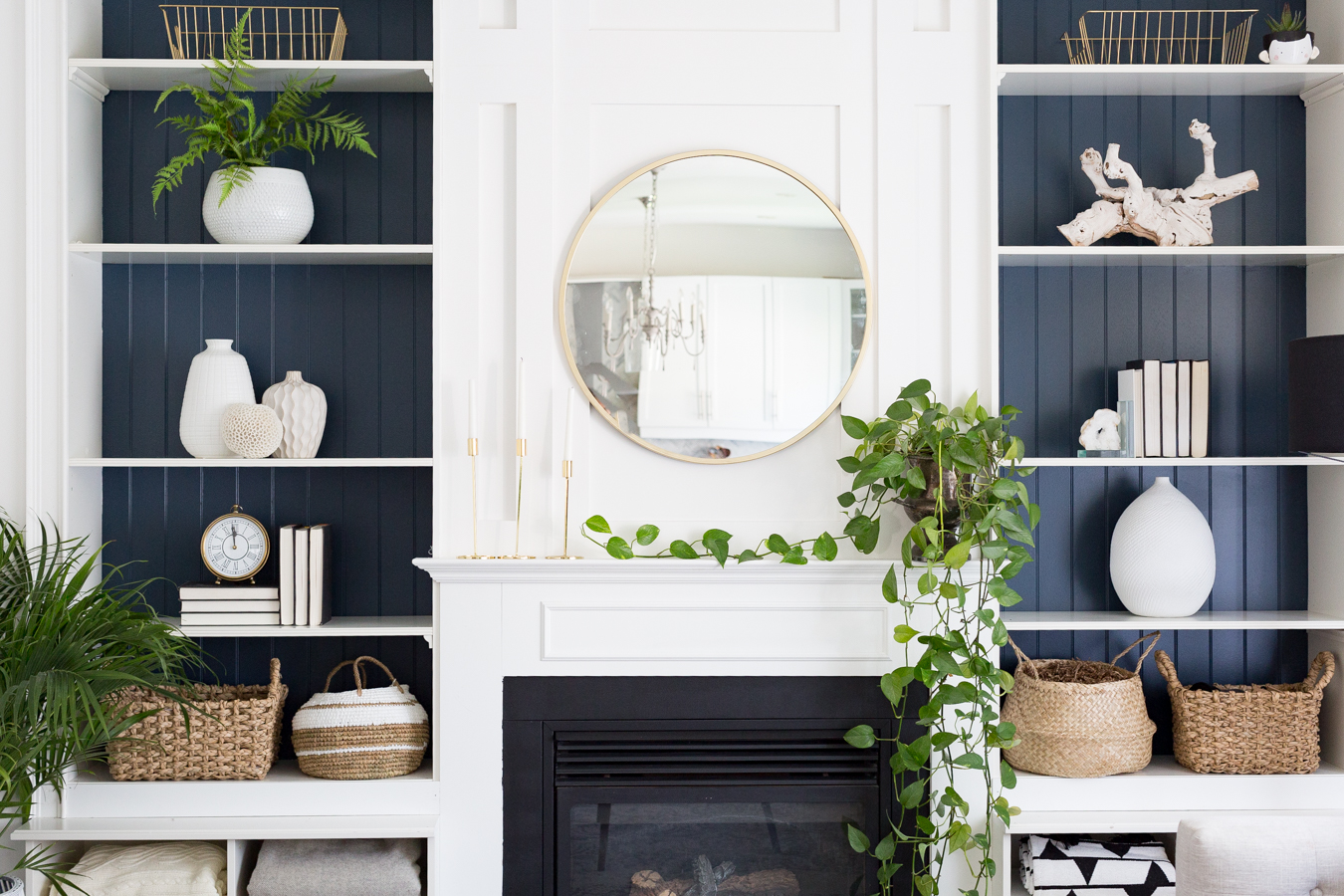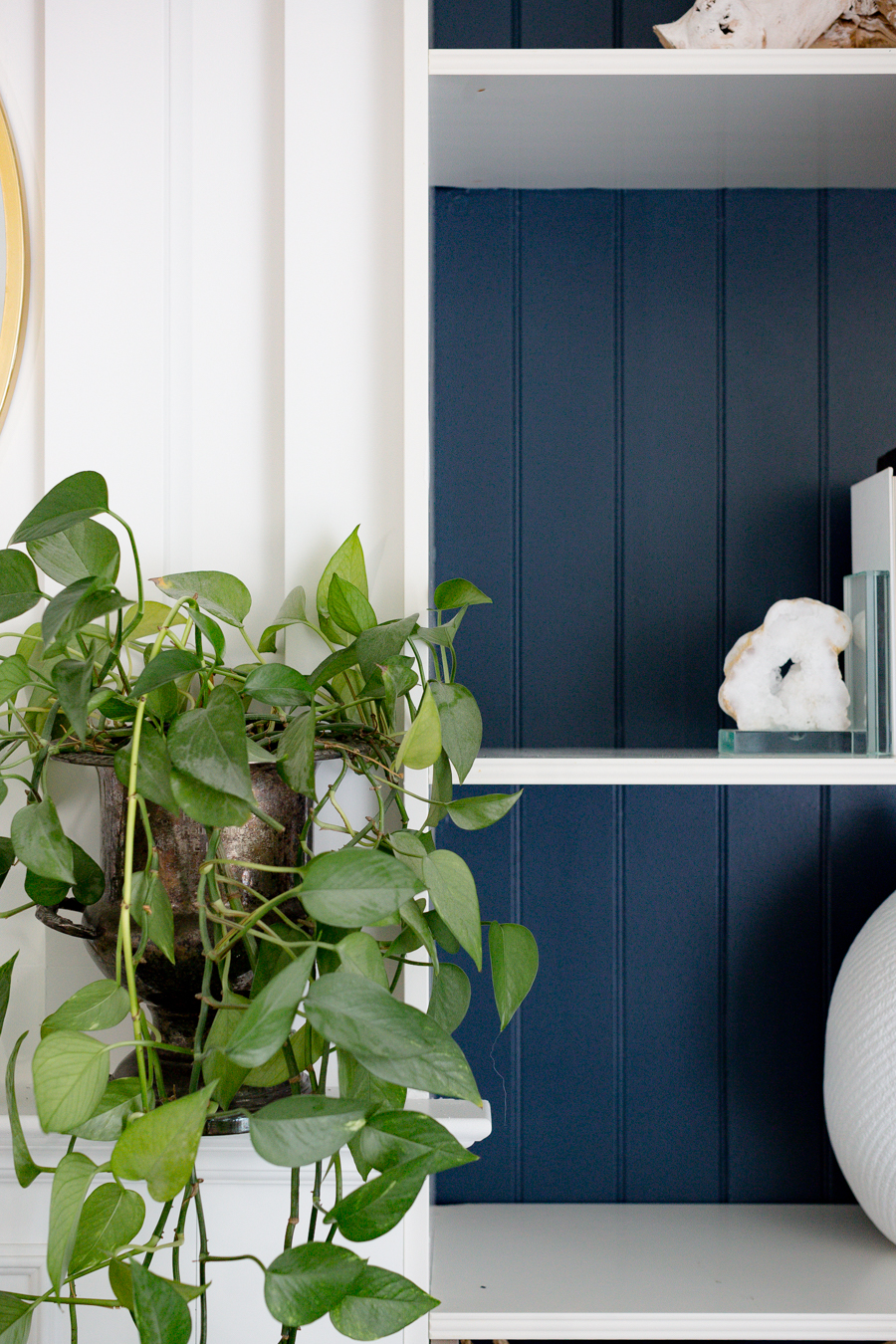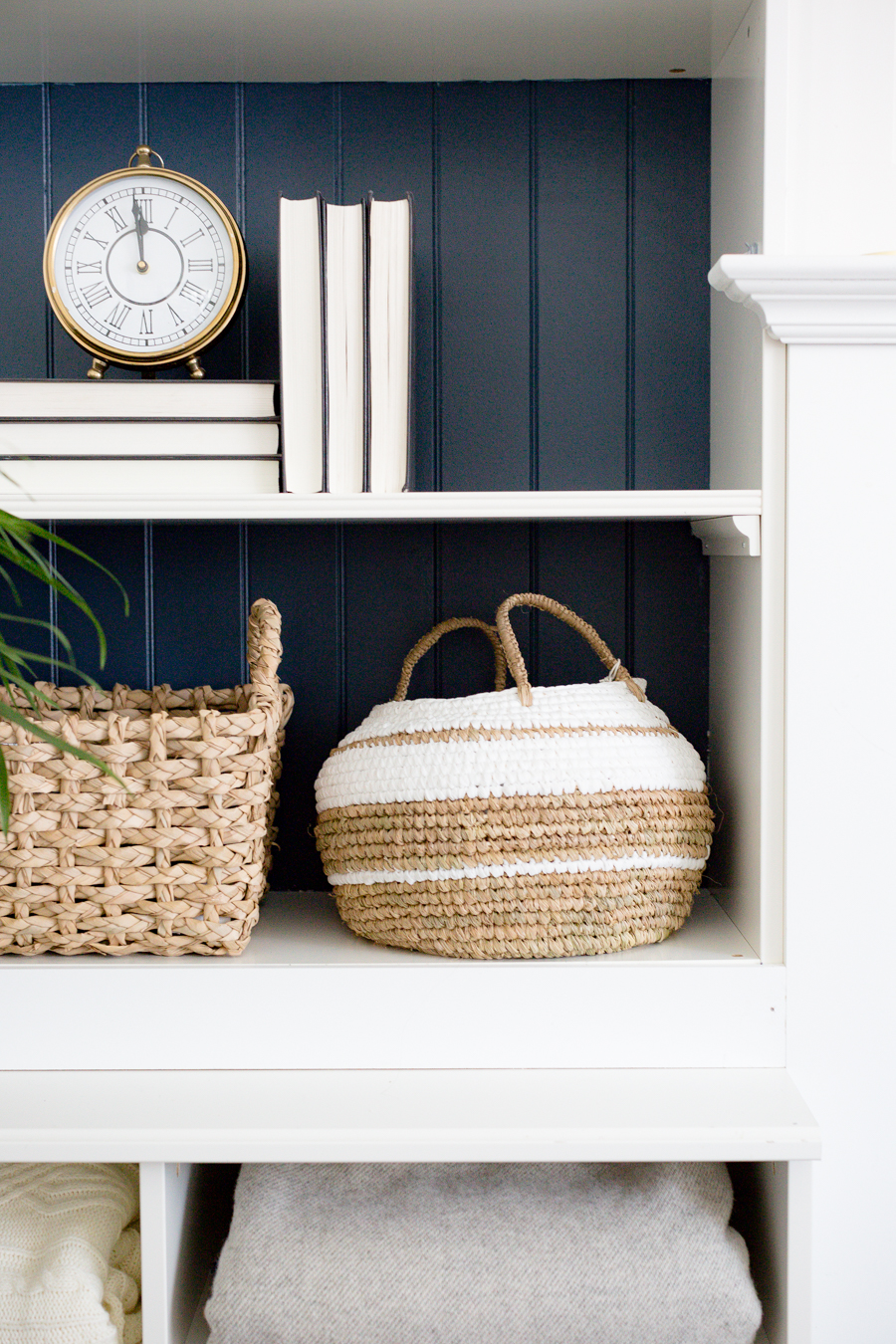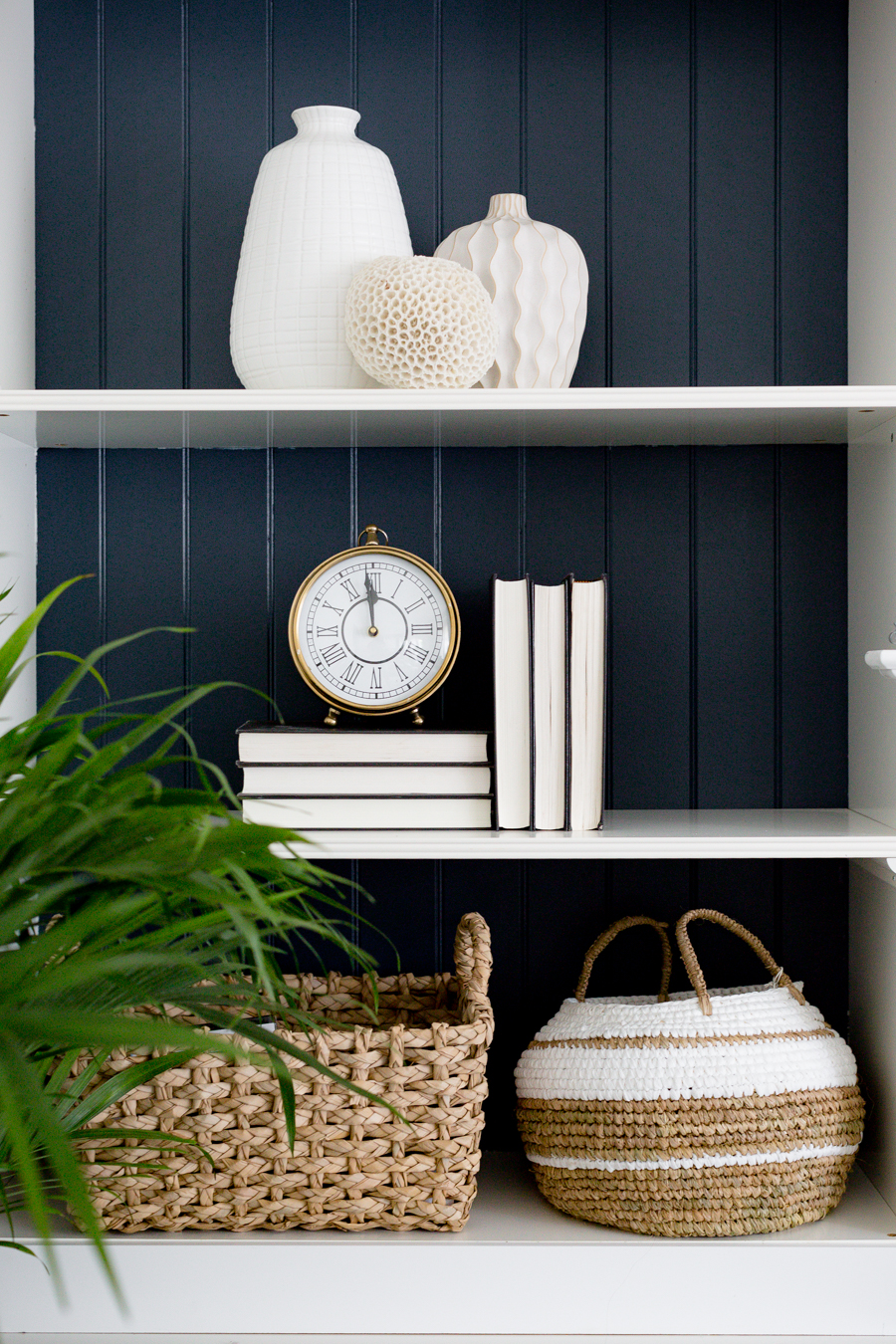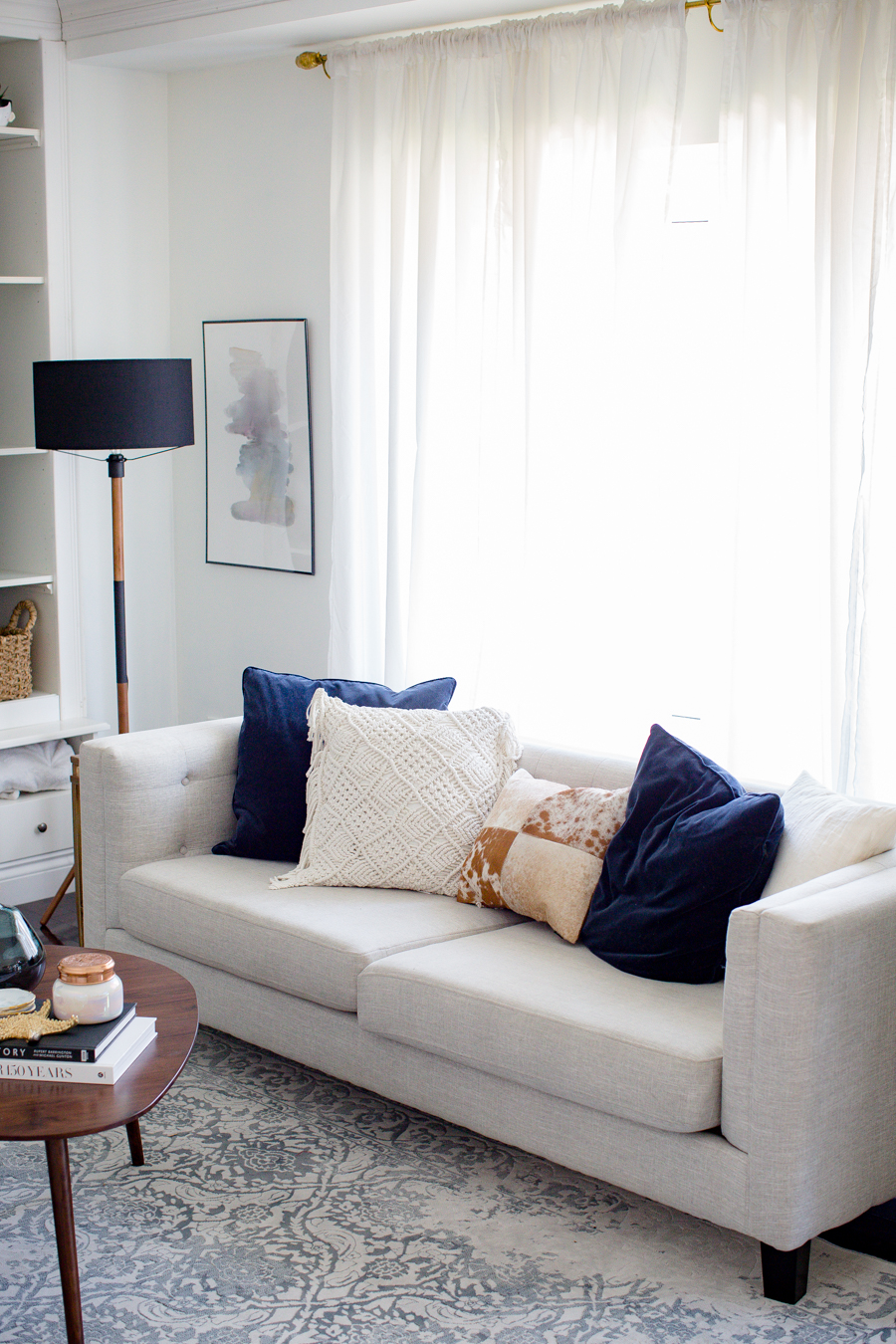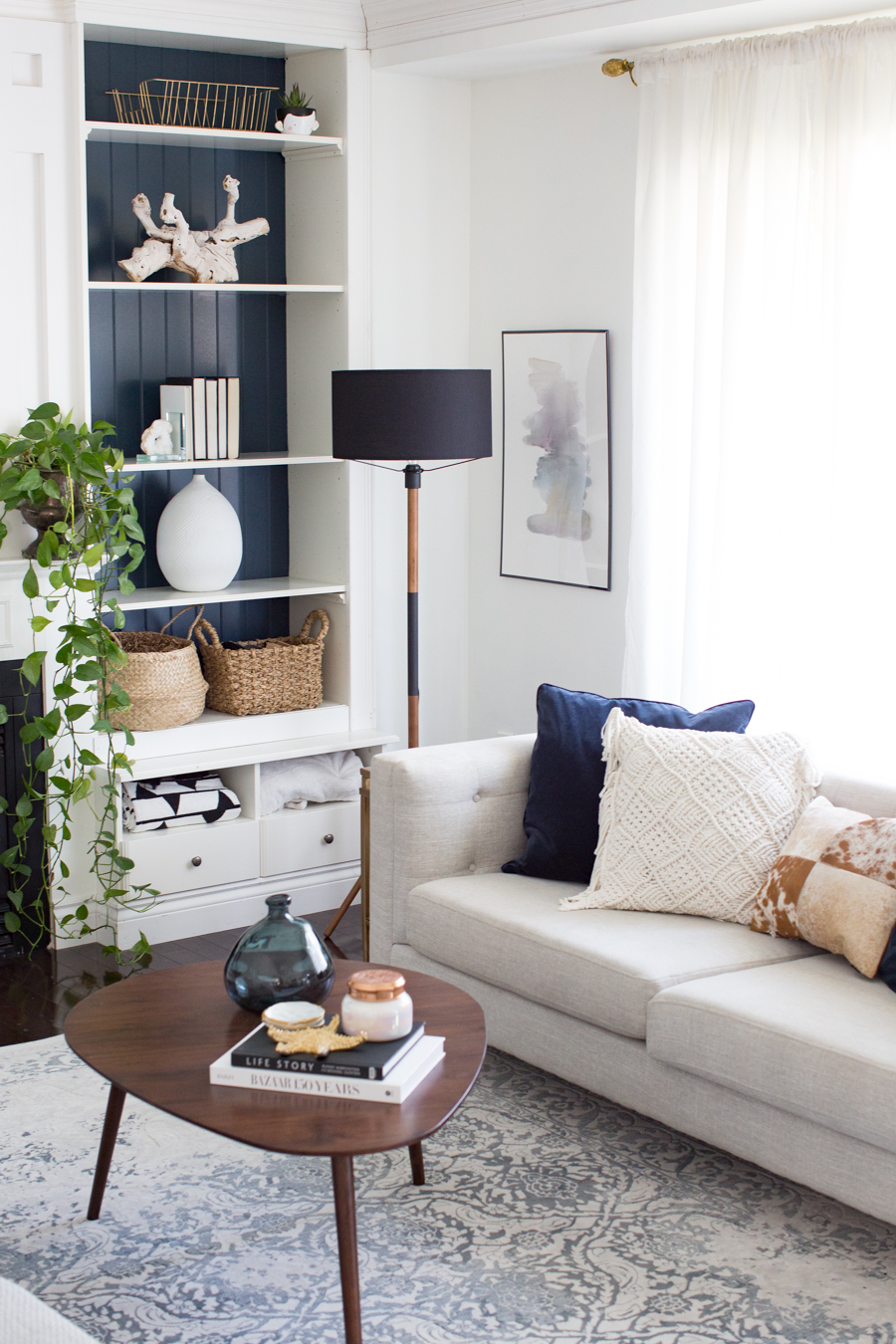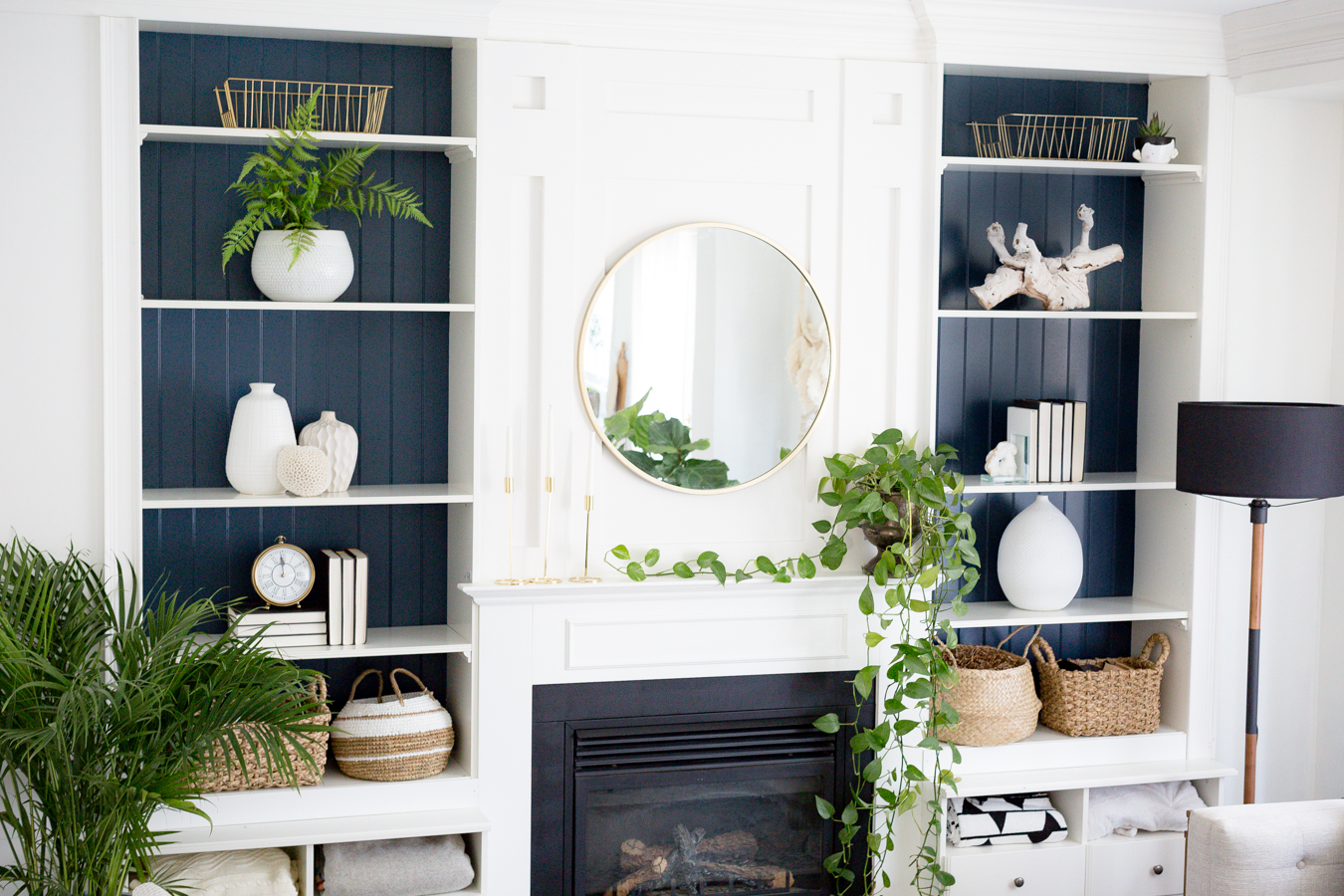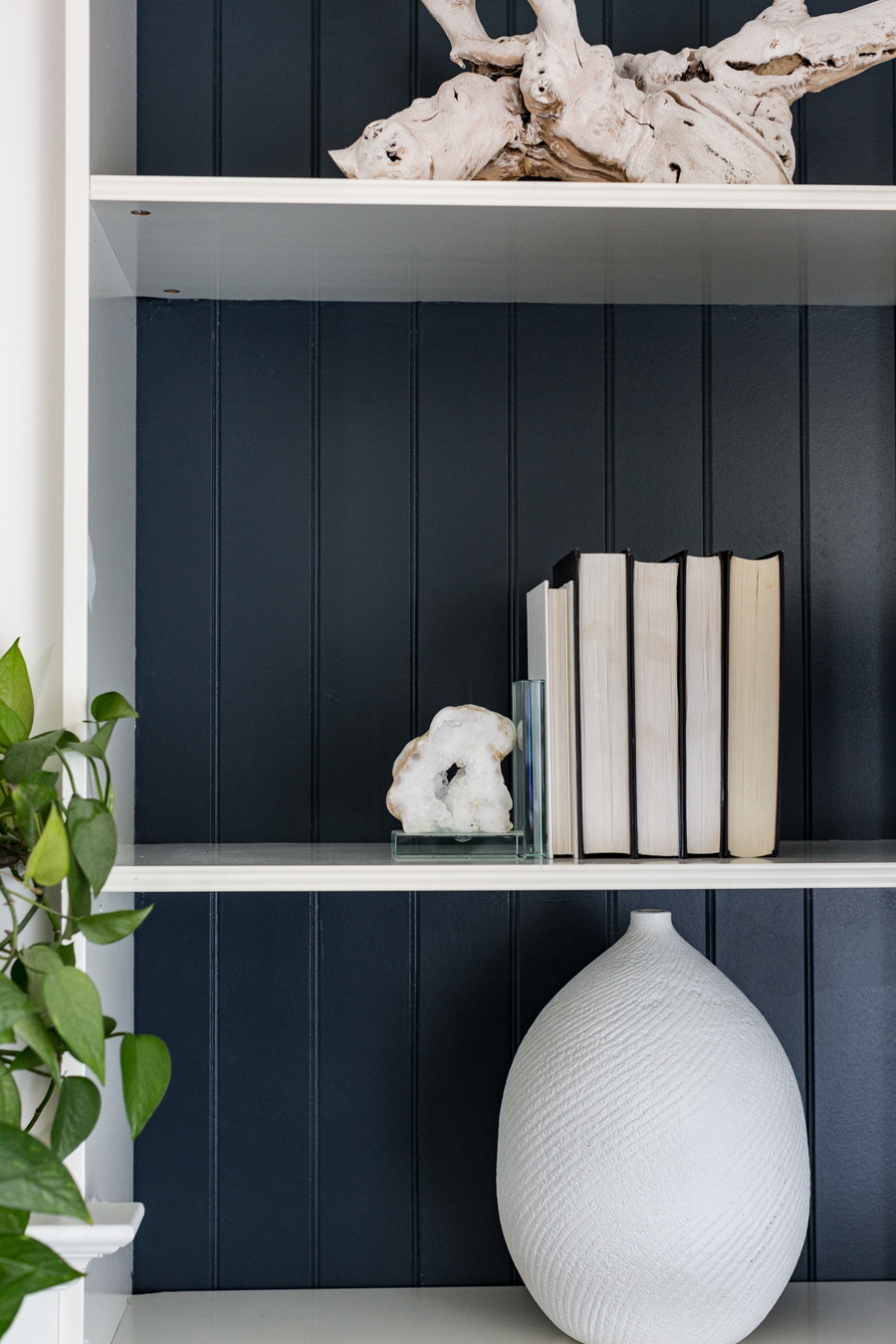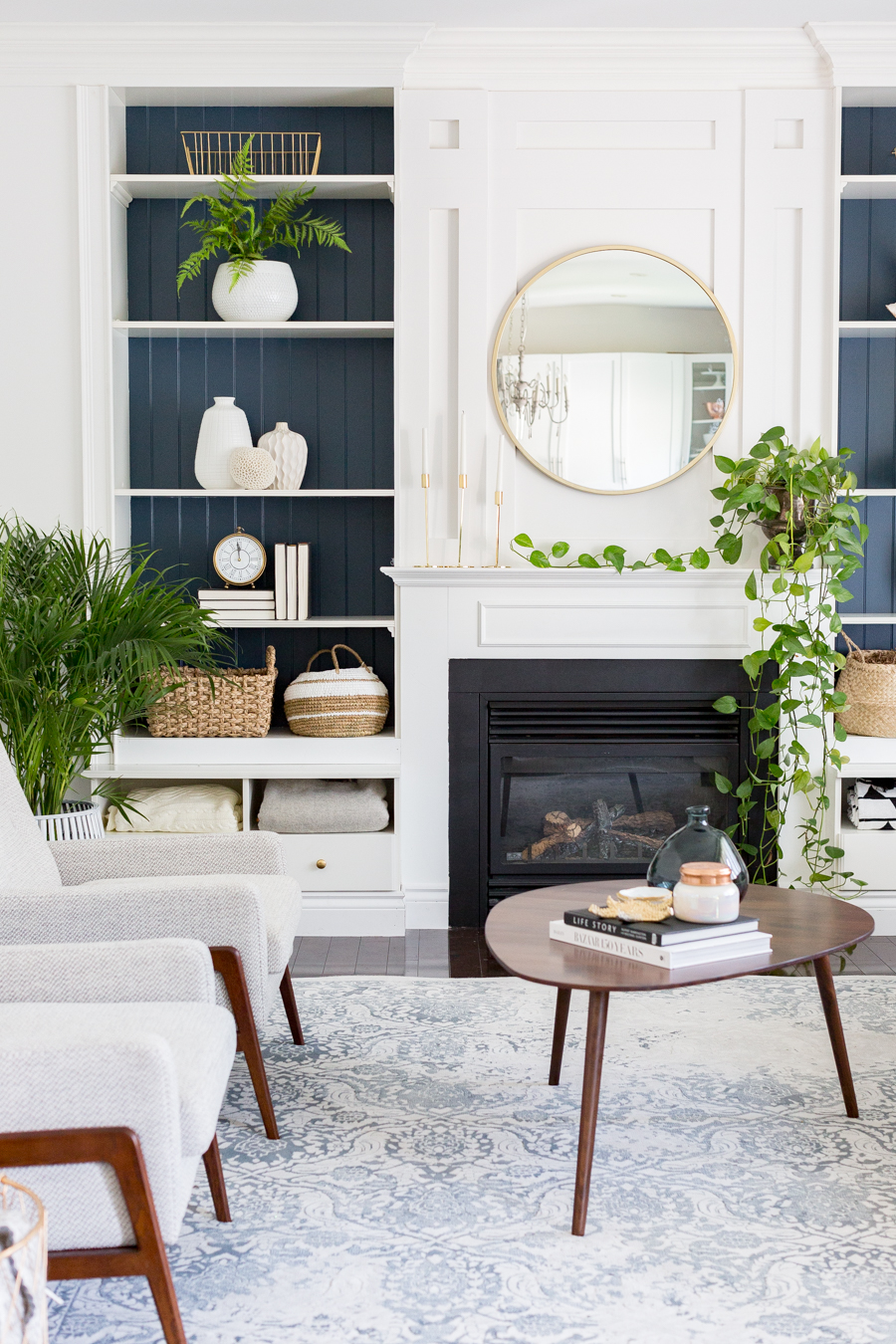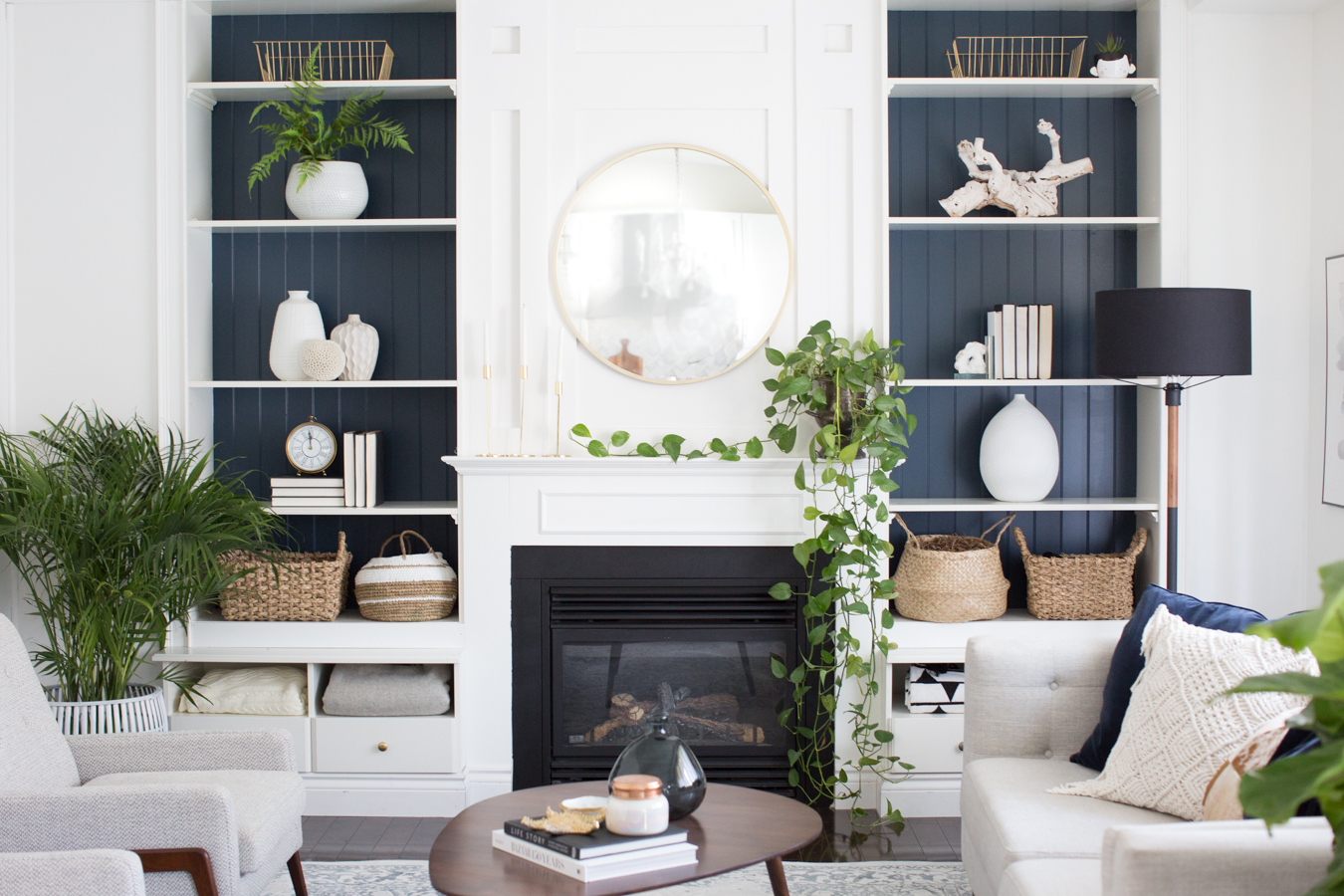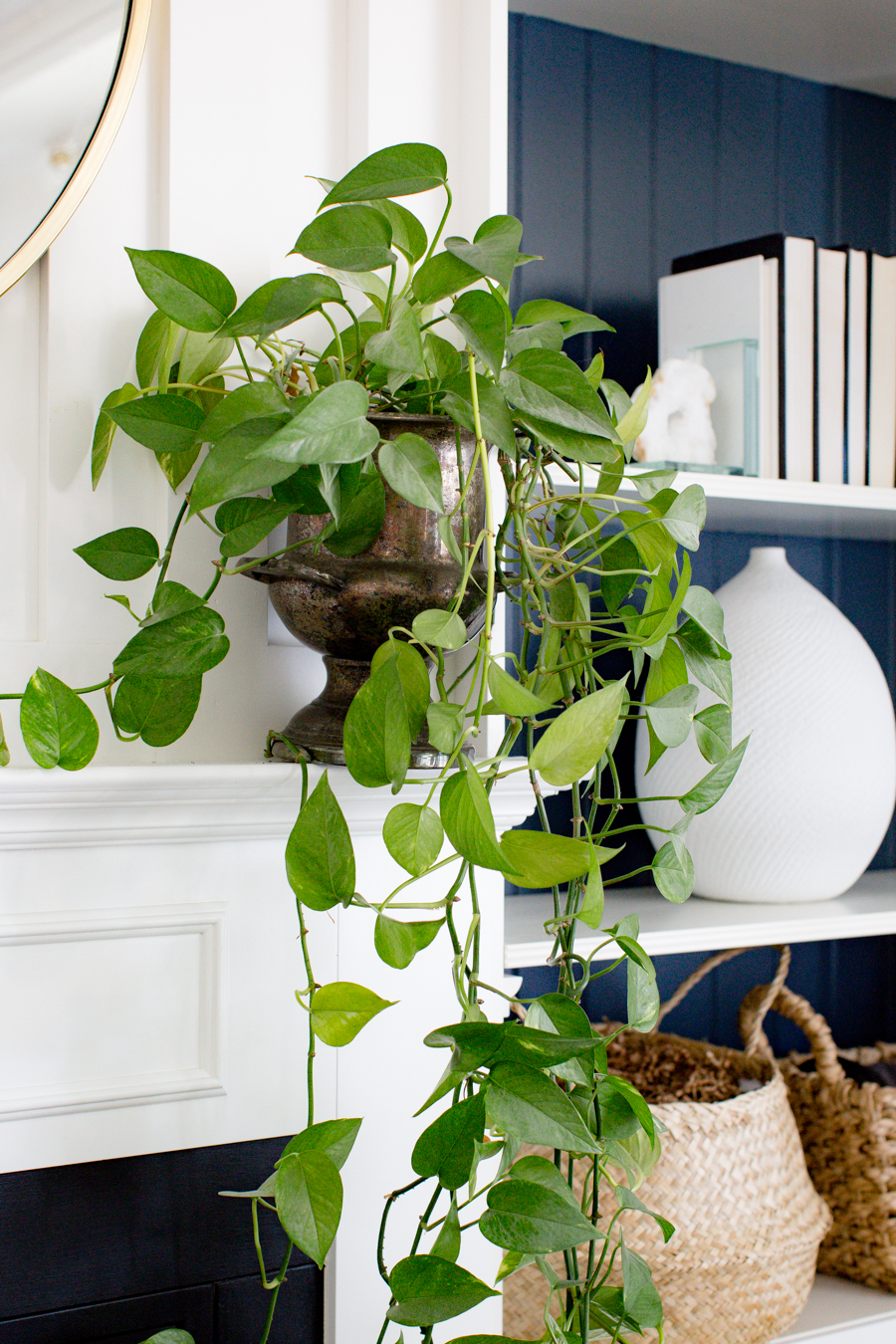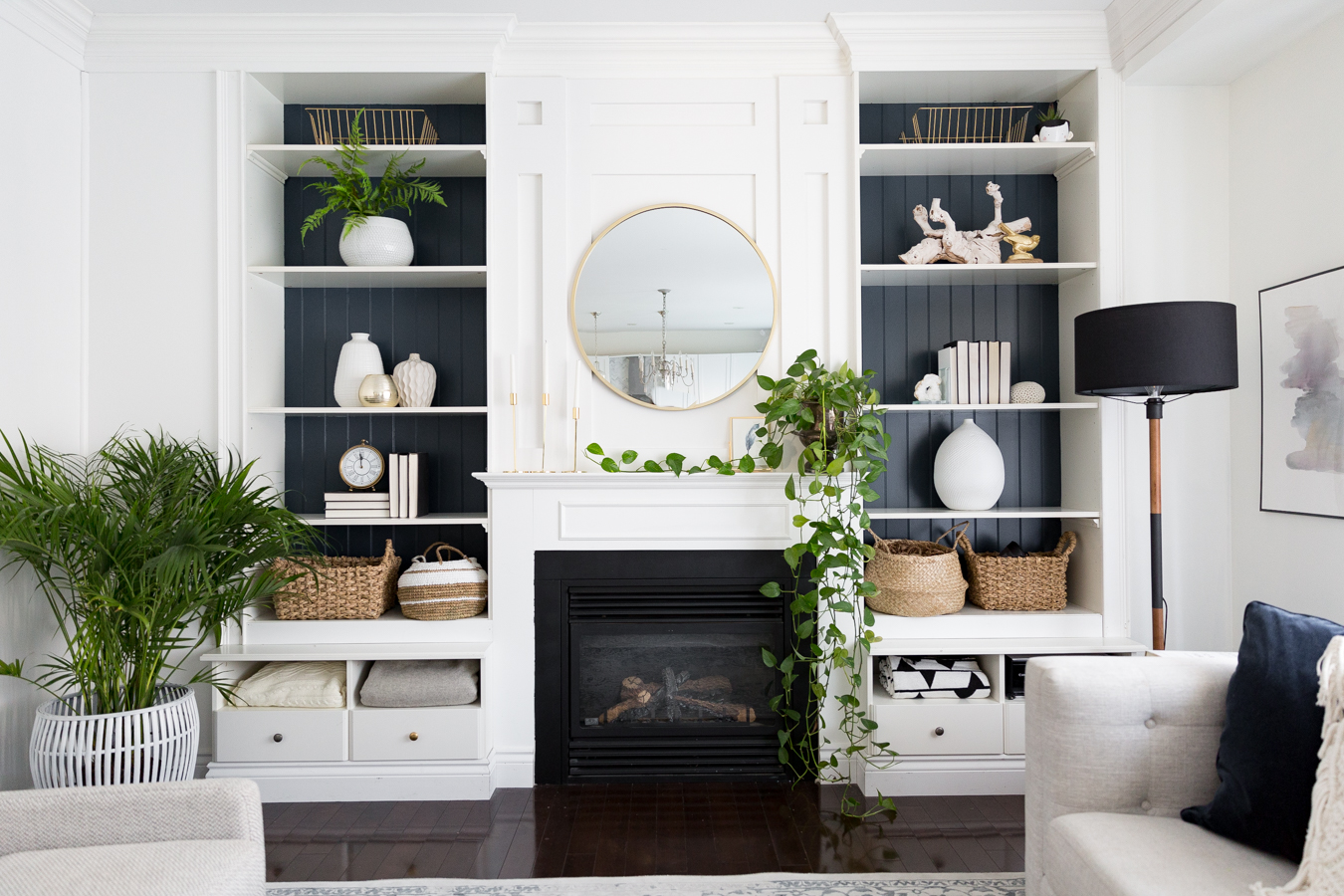 Hope you didn't mid all those photos. But I just love them!
I want to thank Canadian Tire so much for allowing me to work with them on this project. I'm honoured and THANK YOU so much for stopping by today.
Hope you have a beautiful day.
much love,
Lucy