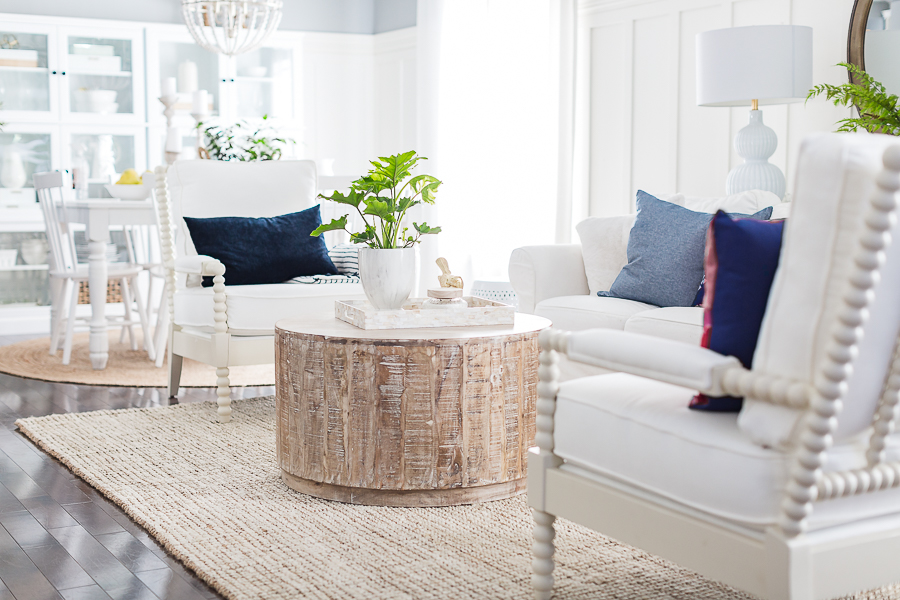 Hello friends. I hope you had a nice weekend. It's been raining non stop lately but we finally had a beautiful day yesterday and it was a glorious feeling.
I wish my mood wouldn't be so reliant on the weather but unfortunately it is. Being stuck inside with gloomy weather was also making me tired of my decor. I think they call that cabin fever.
It's  also that time of year  when you feel like changing things up and making things a little bit lighter.  It usually happens to me at the beginning of the year and at the first few signs of spring. Does that happen to you?
So when my friends from Joss & Main called and asked if I wanted to partner on a little refresh, I of course said yes.
Joss & Main, is one of my favourite online shops and the top destination for stylish discoveries with every click, savvy steals, markdowns, and shopping features, and celebratory moments galore!

Let me show you some of the changes.
Starting with these gorgeous spindle/bobbin chairs .  I've been wanting something not as big as our IKEA chairs but not too small either and these are the perfect size.
I was a Goldielocks moment, I guess. Ha.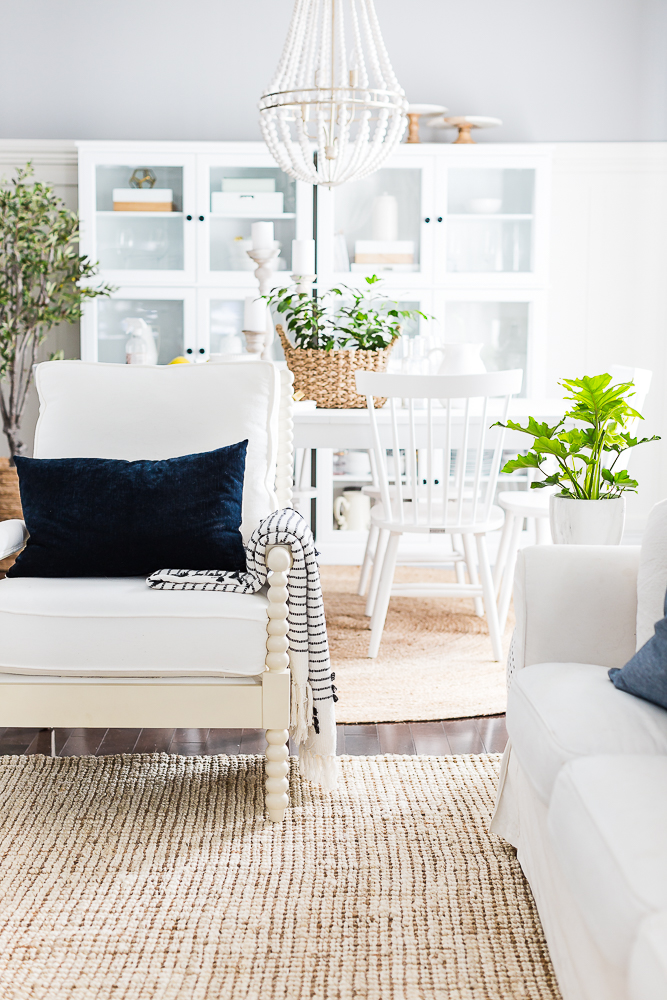 The chairs are super sturdy yet comfortable….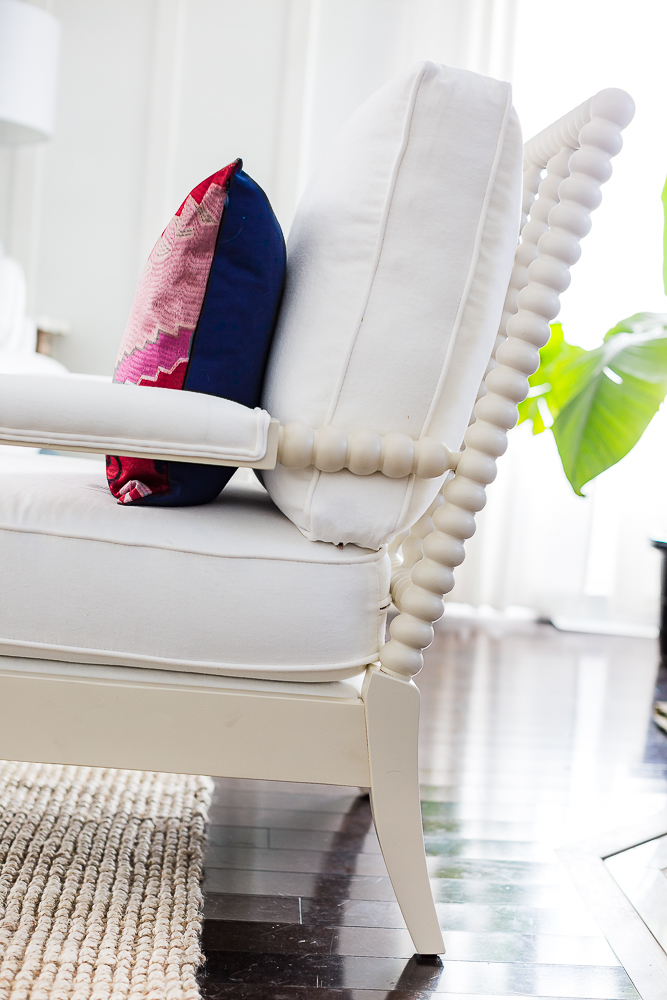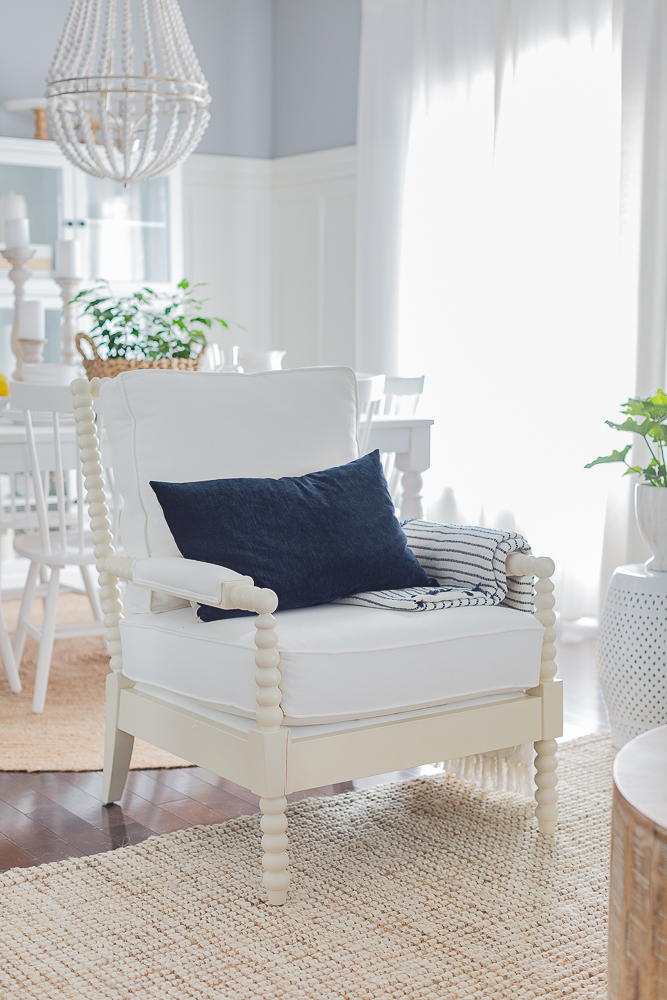 They are custom made so you can select your fabric. I chose plain white but I'm now kinda wishing I had chosen a little ticking stripe or something like that…that would have been also really pretty.
I keep having this constant struggle of wanting everything bright and white and at the same time, wanting dark walls and things a little moodier. I think I will probably give it a go in the fall.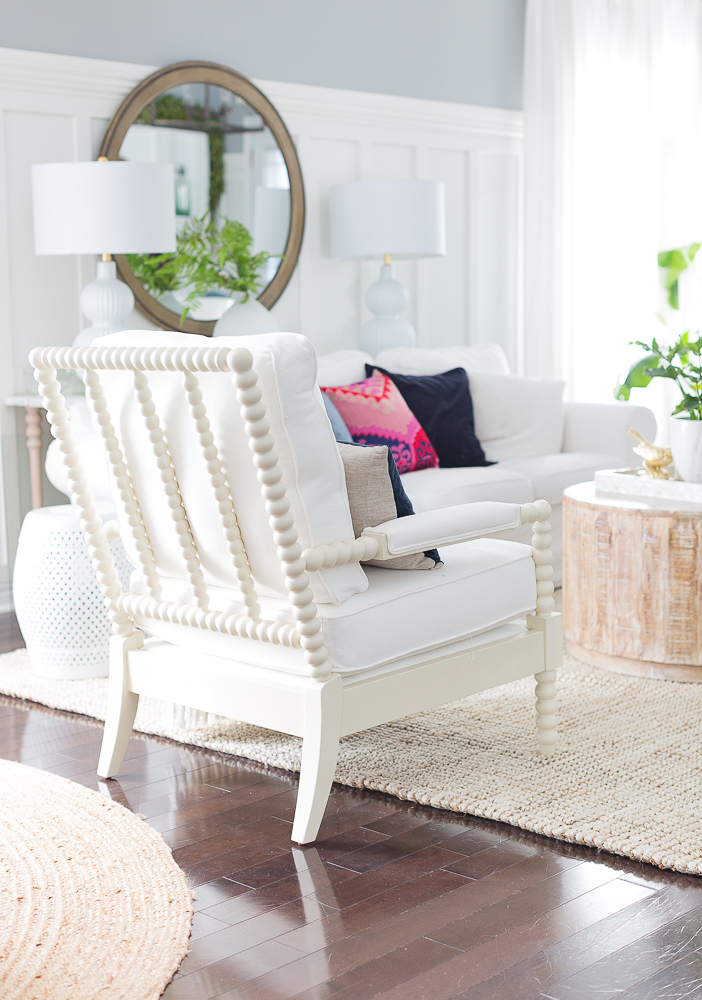 Here's a look from the back. Isn't it pretty?

I also changed my knitted rug with this hand woven sisal rug. This one has the perfect mixture of bleached sisal and natural sisal so it's not too light or too dark.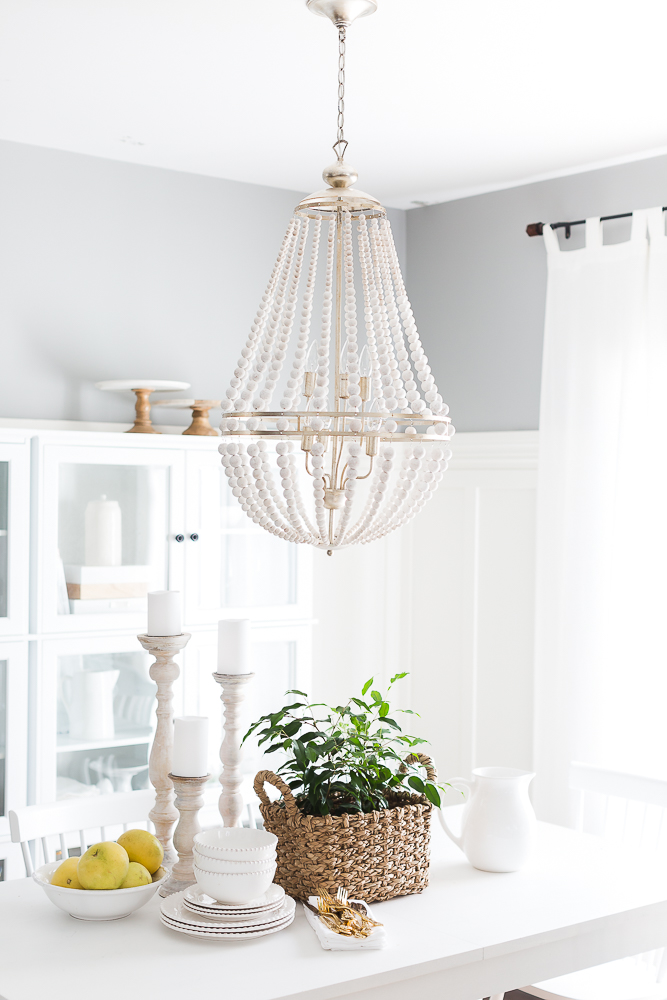 We also took down our  old gold chandelier and replaced it with  this beaded one. I still love our old one but like I said before, I needed  a little change.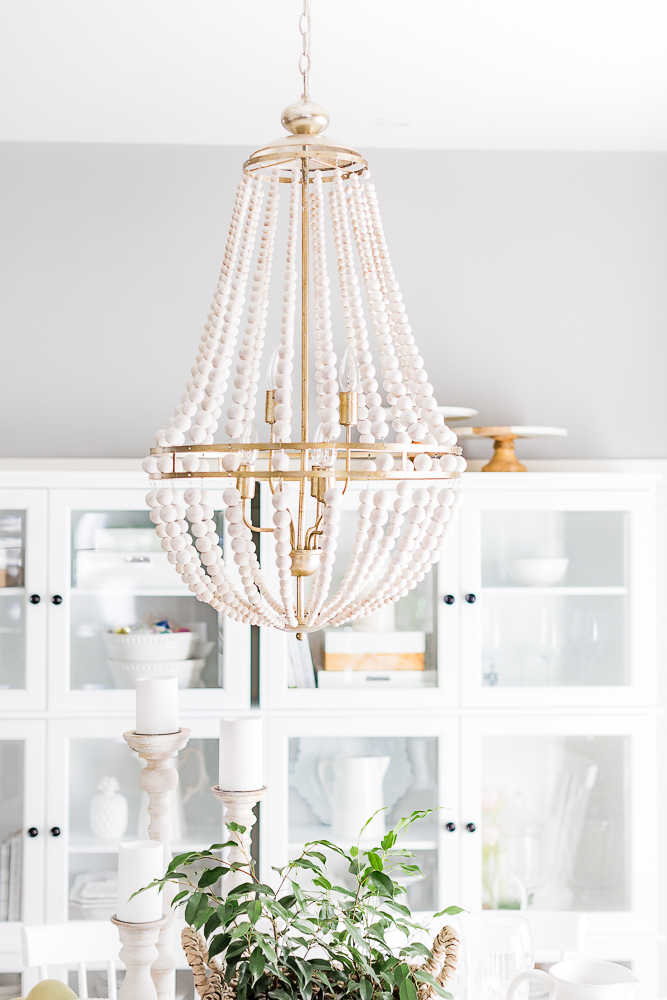 I love the slight brushed gold tone on it. It's very subtle.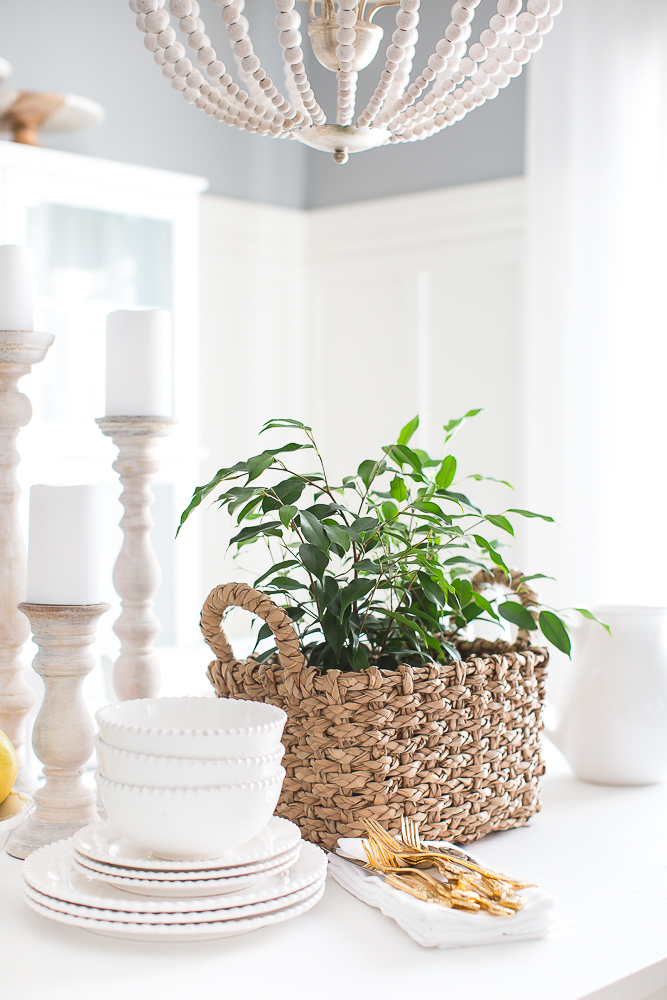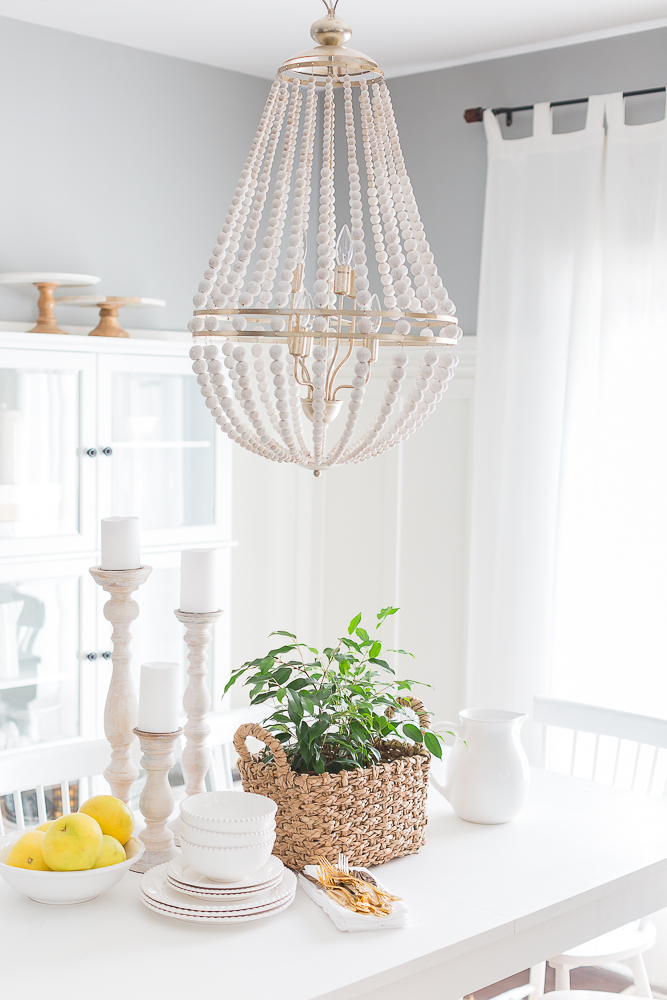 The chandelier, is super light so it's easy to hang but my only complaint about it is that some of the strands a tiny bit smaller than the rest and I had to play around with them because it was making the chandelier look lopped sided in some areas. You can still sort of see what I mean on this photo. But on the photo below, it looks perfect.

I have a sweet story to tell you about the chandelier. It arrived just as I was leaving to shoot a commercial so I didn't have time to even look at it but while I was away, hubby sent me a photo of the chandelier which he had assembled and hung.
Isn't that sweet?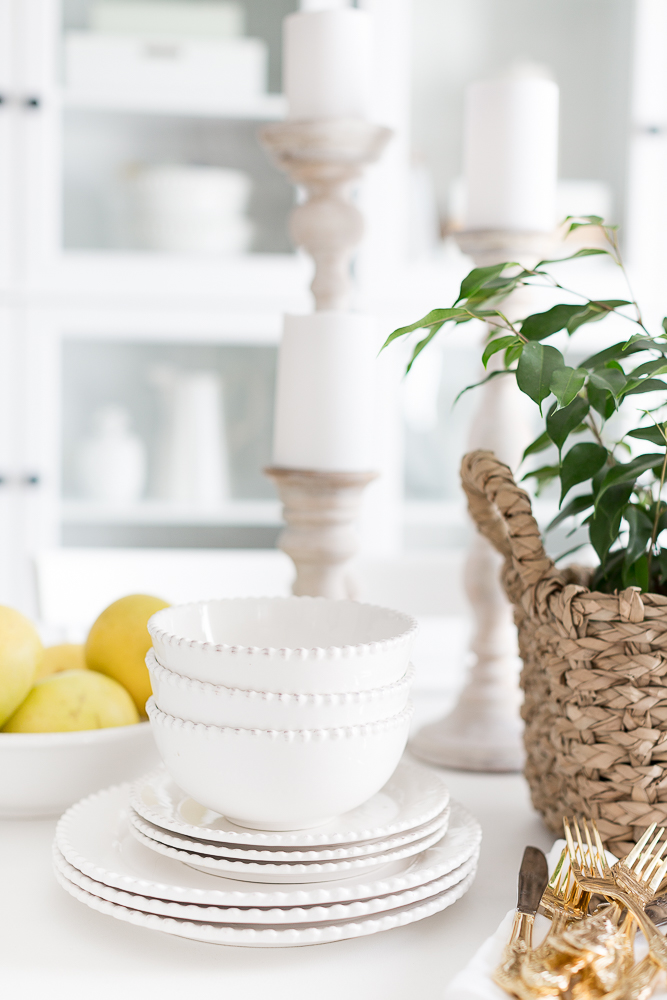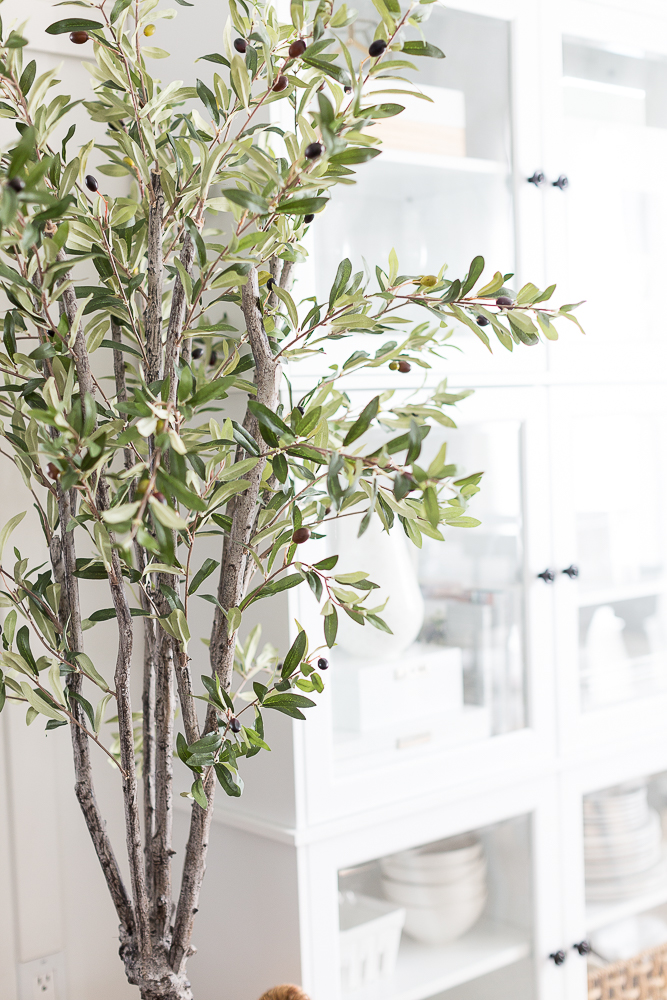 And lastly, I ordered this faux olive tree. Did you know that Olive trees are and will be the new thing? They're starting to replace fig trees.  Funny how even certain plants can be 'in' or 'out' .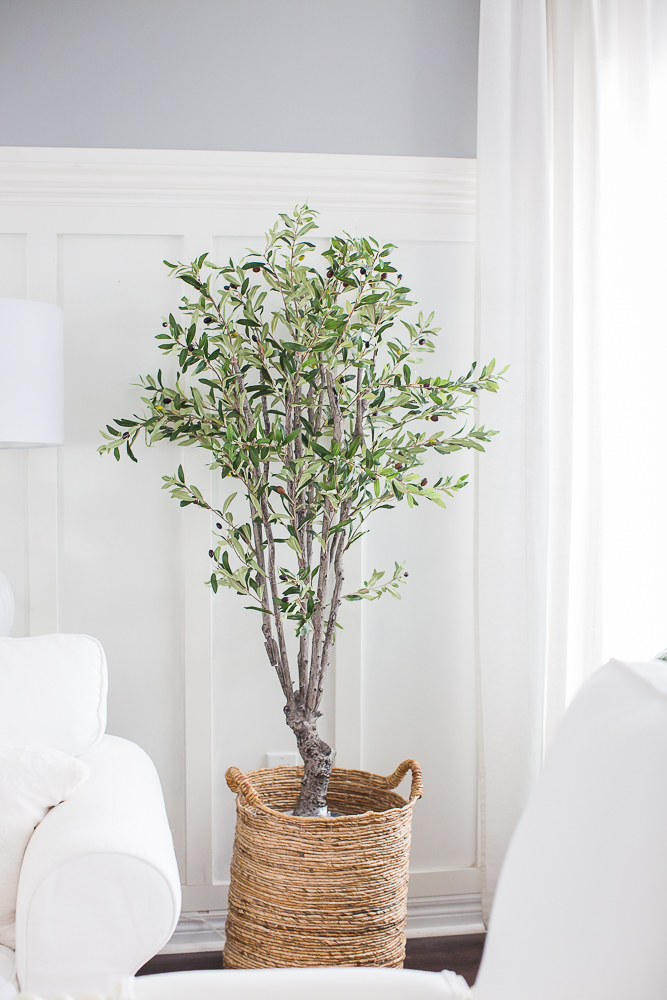 I still need to find a proper basket for it or maybe add a little moss on top to hide the base better.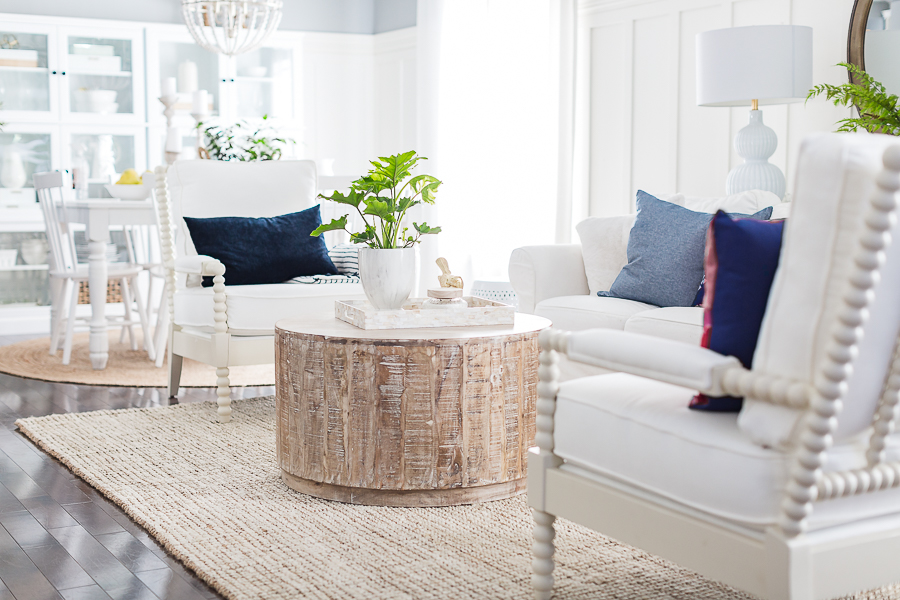 And there you have it. A little refresh for our living room. Now I just have to declutter the closets, the basement, the junk drawers…..
Thank you so much for stopping by. I hope you have a beautiful day.
much love,
Lucy