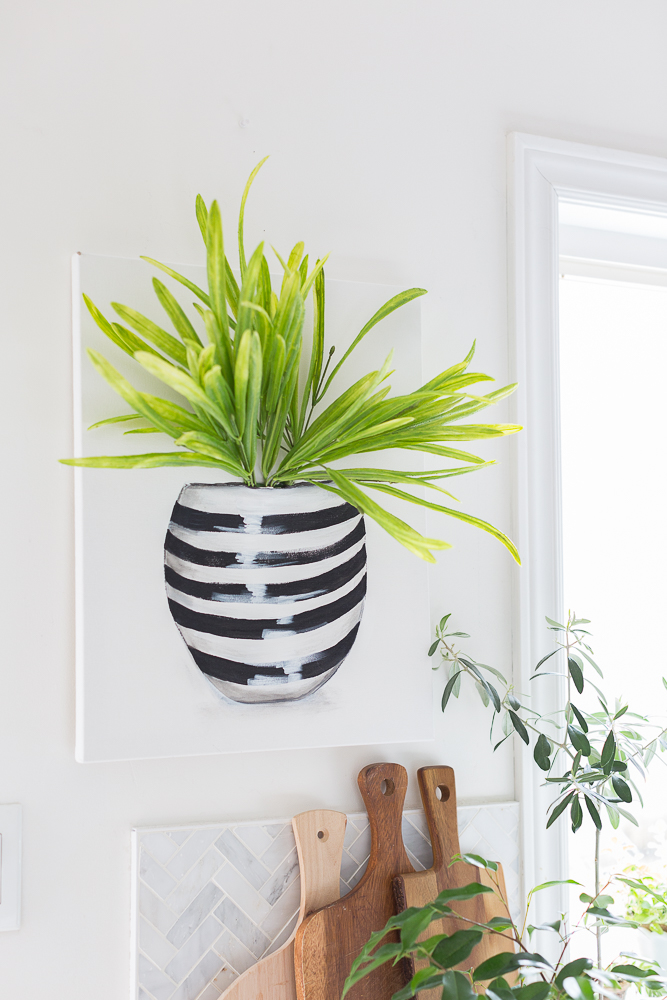 Hello friends. I hope your week is off to a great start!  We had another beautiful sunny day yesterday and though I'm still a little hesitant to claim that Spring is near, it definitely has been feeling like it.
If you're coming from Rachel's home, welcome. I have had the pleasure of meeting Rachel and love  her amazing talent and of course, her sweet heart.
I'm so excited that you are here today because I have the cutest, funnest and easiest projects to share with you today.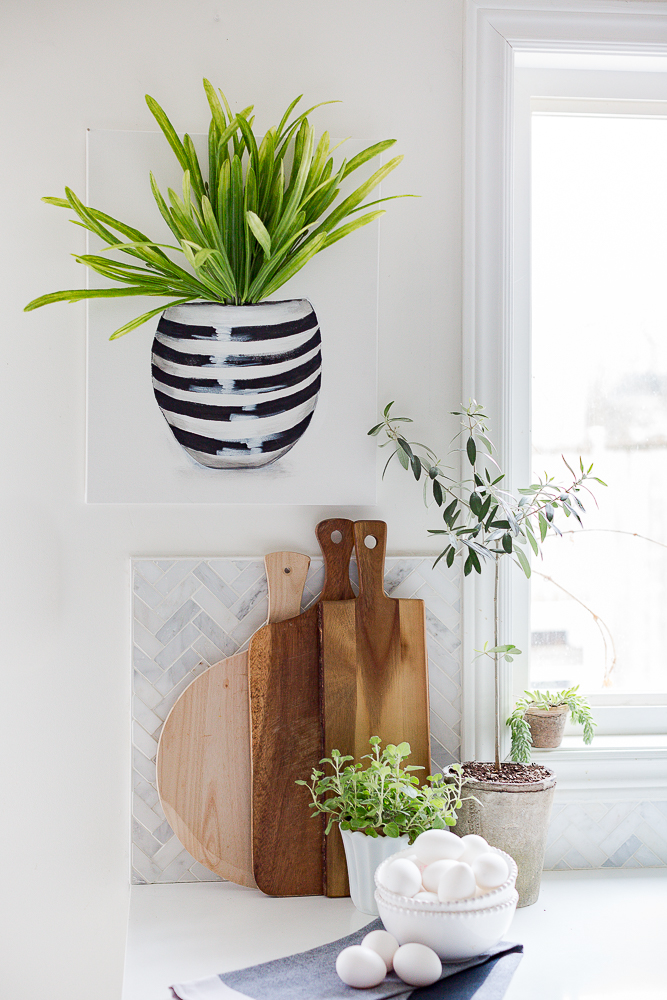 I'm not really sure what to call it but let's call it 3D canvas art…does that work?
Here is how to make your own: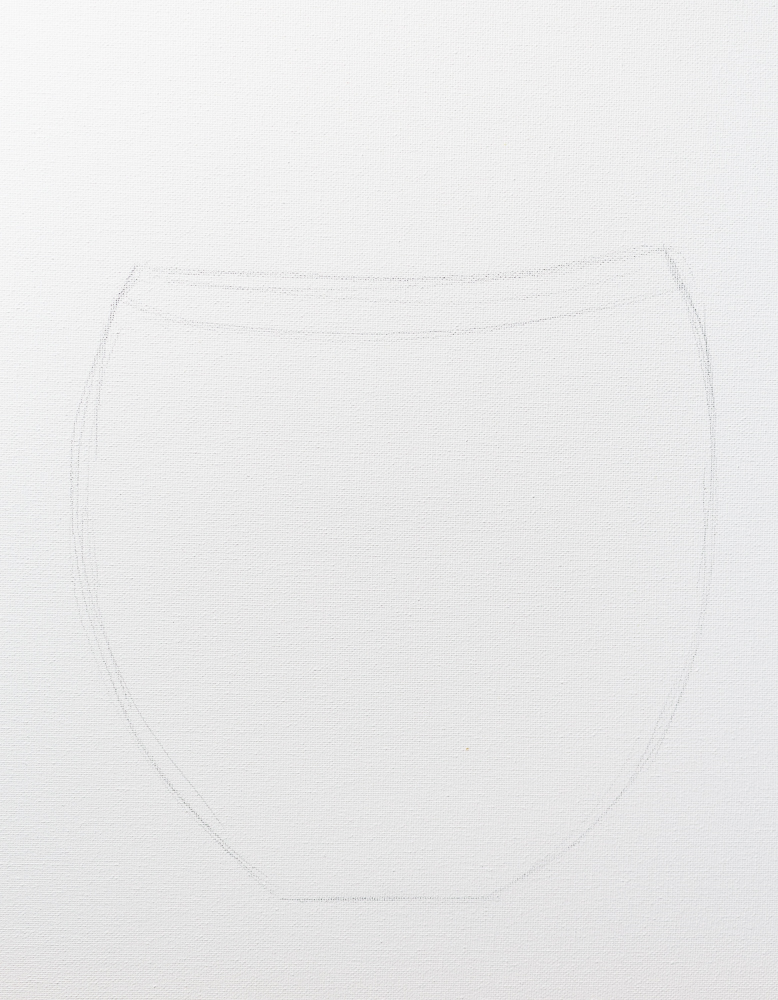 On a plain canvas, draw a simple vase shape with a pencil.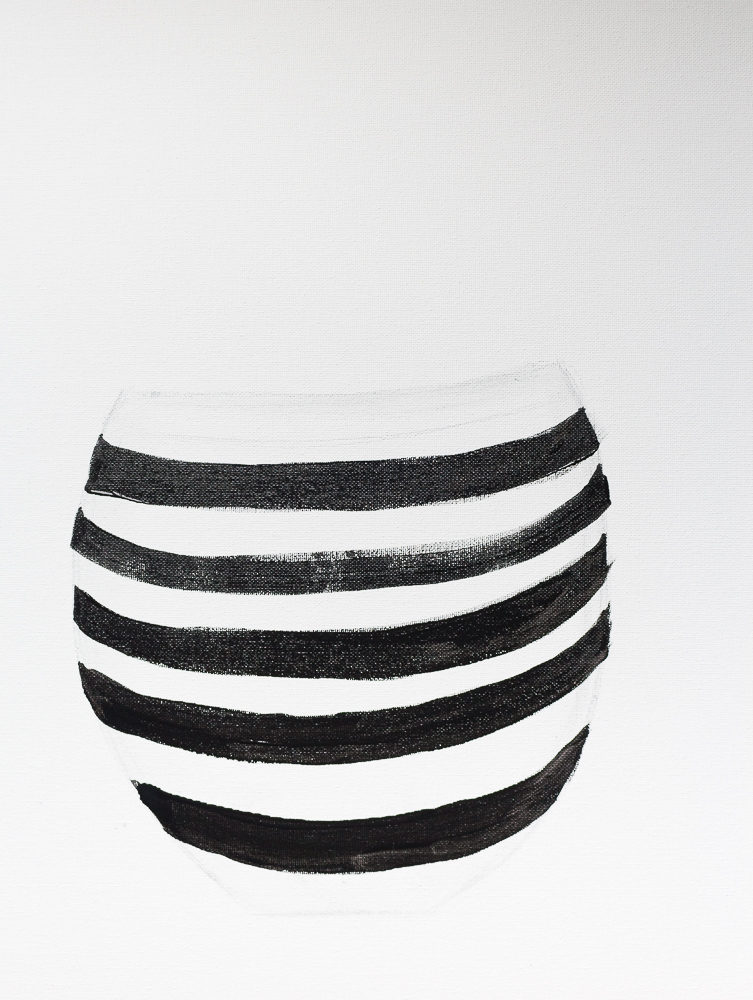 Using a flat brush, dip it in black (or choose your color) and paint stripes 'around' the vase. NOTE: Follow the normal curvature of a vase to make it more realistic.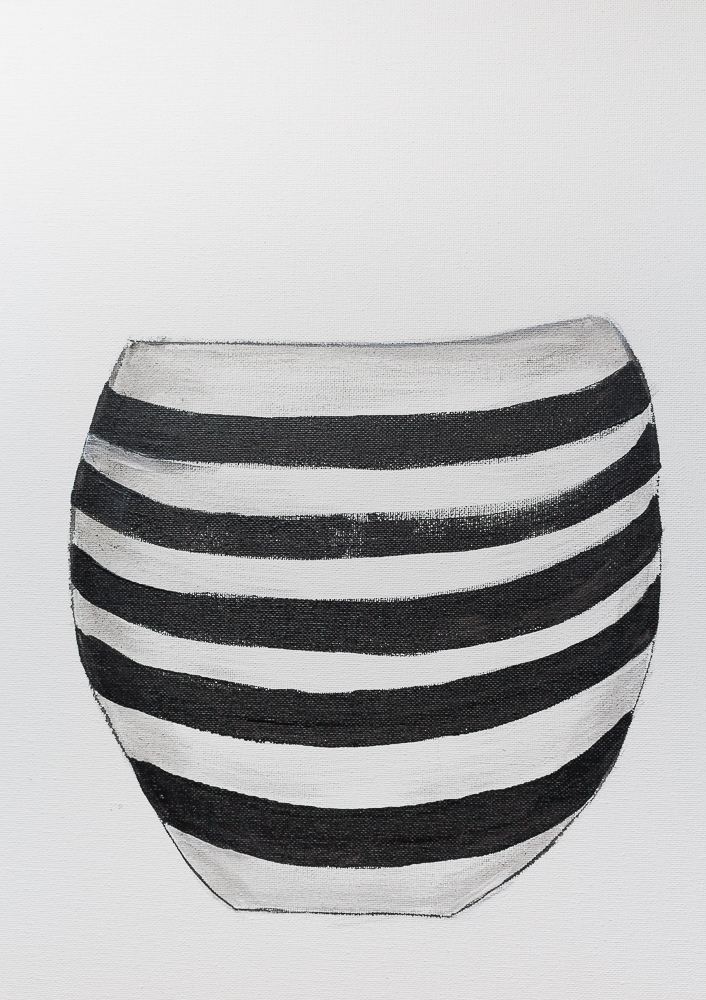 Mix some black and white to make a very light gray. Shade the edges of the vase. Outline with a thin black line.  Allow to dry.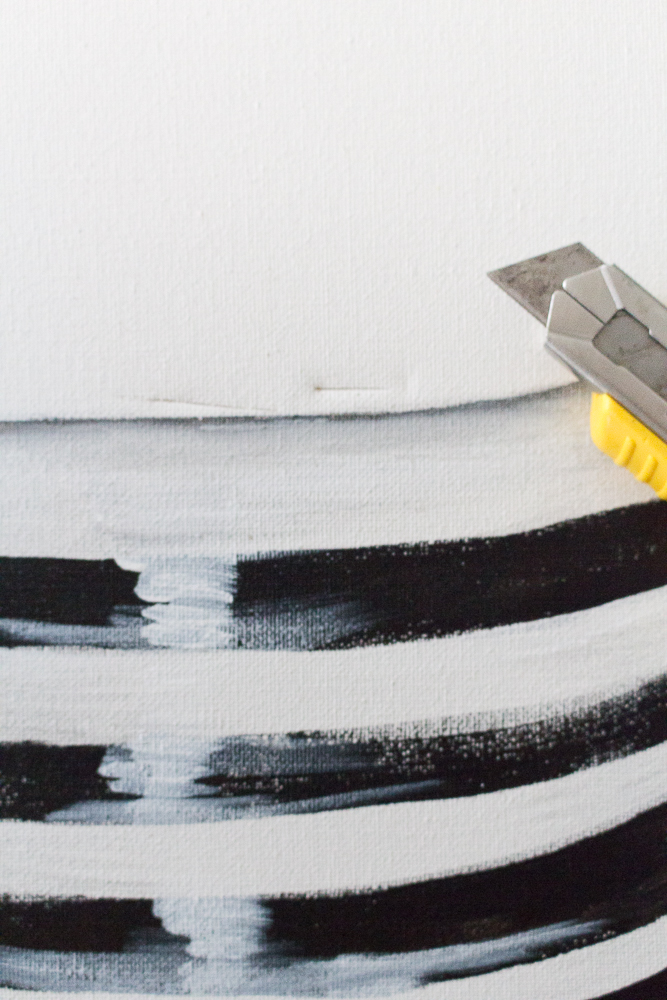 Take a sharp knife and pierce the canvas, making as may slits as needed to fit the desired amount of stems.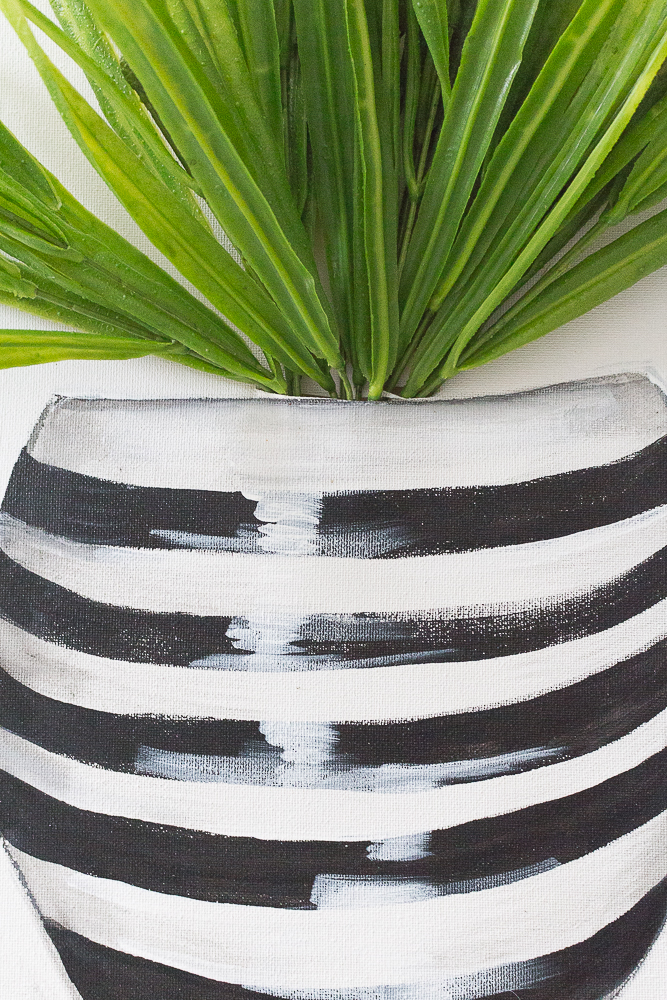 Fit your faux plant or florals through the canvas as shown.  Hot glue some of the leaves to the canvas.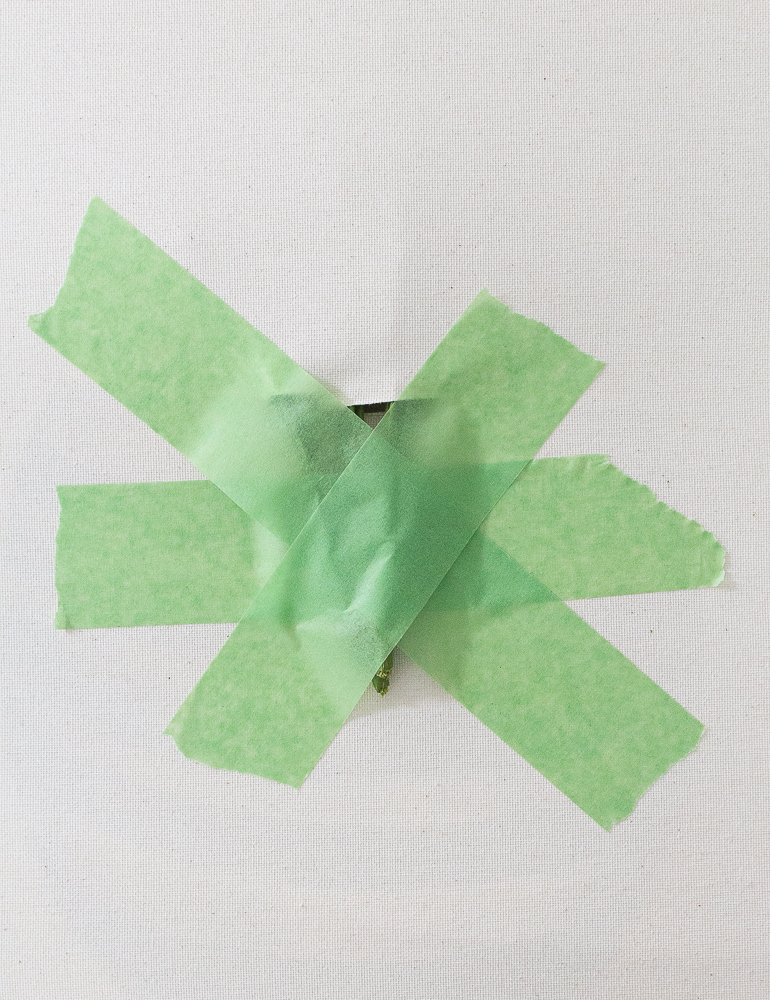 Flip the canvas over to the otherside and secure with tape. NOTE: I used painters tape because I couldn't find any duct tape but the tape kept coming off. So you will need duct tape. Do not use hot glue for this step because it  will bleed to the other side of the canvas.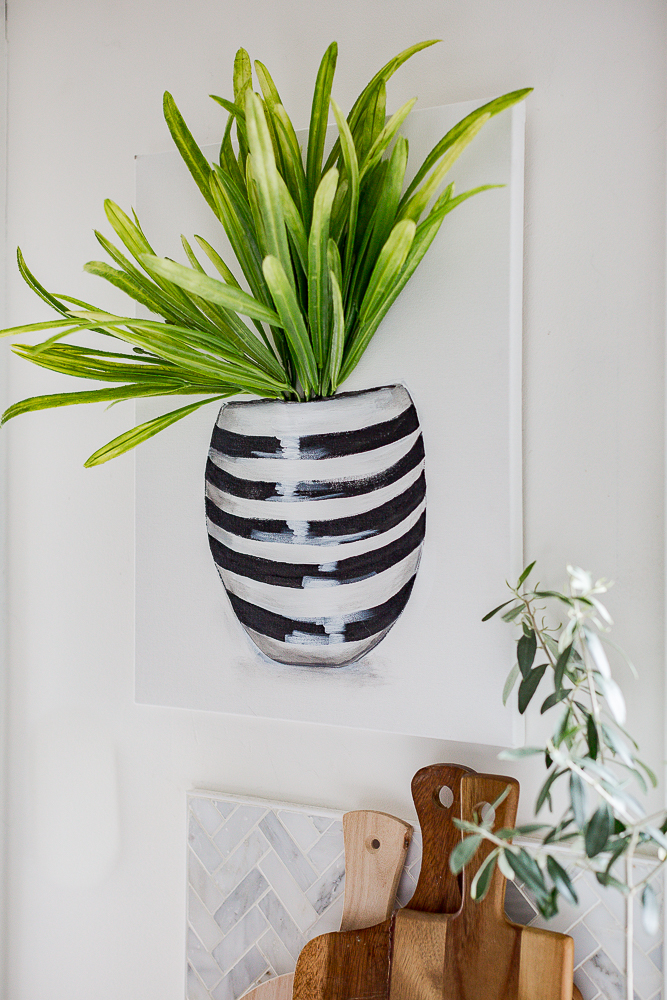 I forgot to to say that I also added a few 'highlights' to the center of the vase as well as a little shadow underneath. This just add more dimension.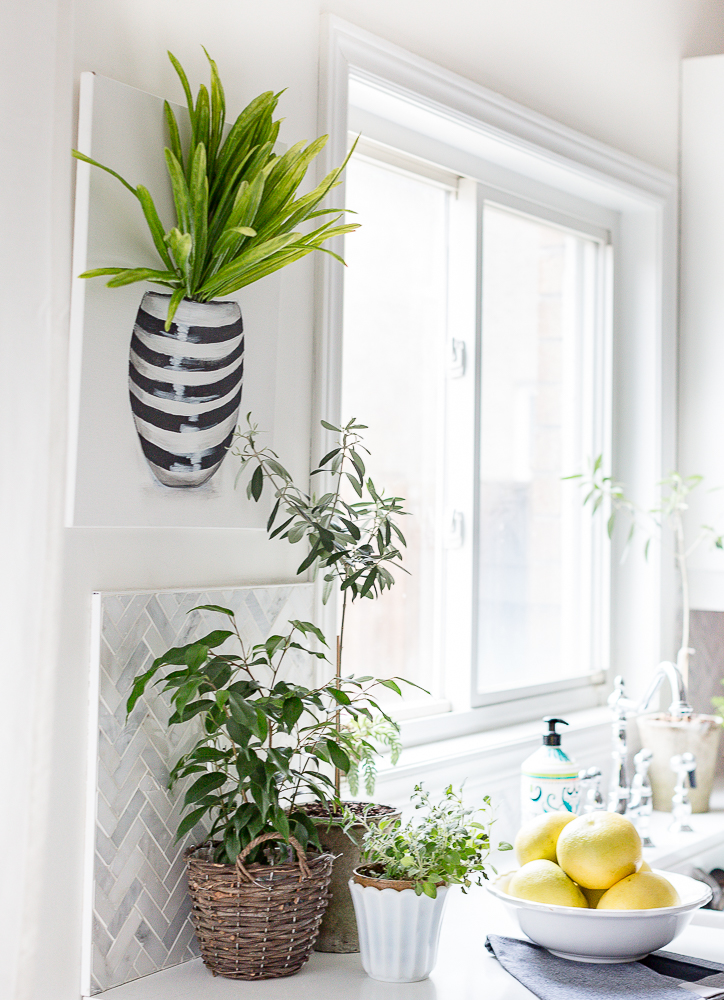 There you go. Something a little fun and whimsical for your walls…:)  This photo also reminds me that I should probably finally get some window treatments for our windows. Ugh.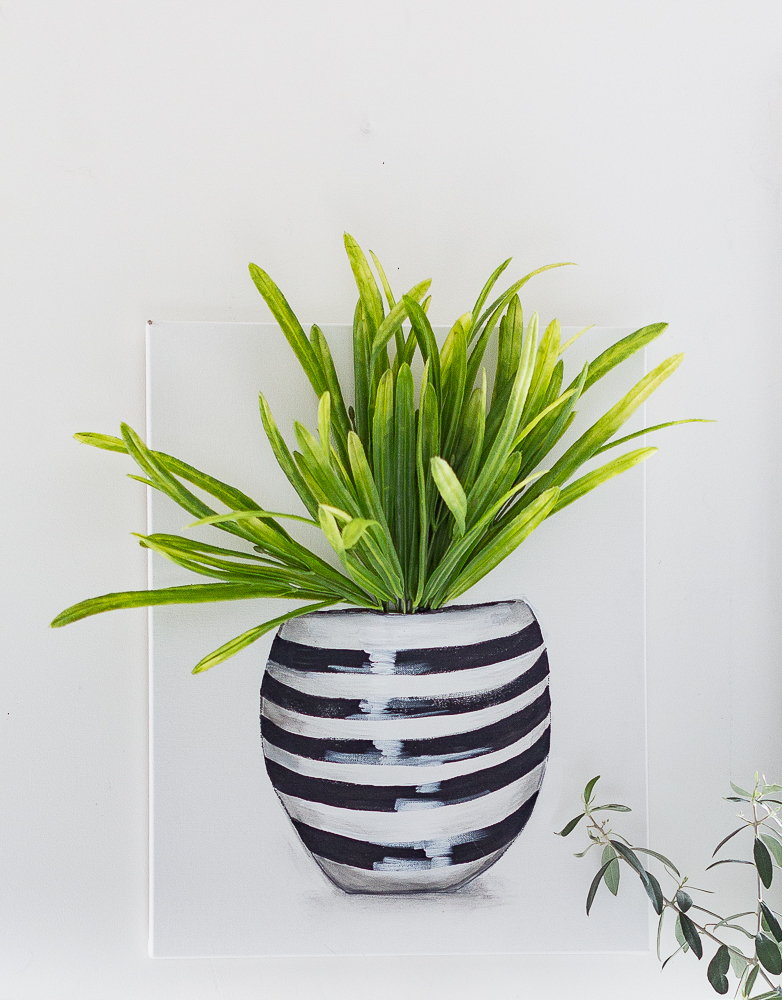 I hope you enjoyed this little project. Please visit my friend Tana, to see her adorable DIY. And when you're done, also visit the rest of my friends.
Thank you so much for stopping by today. See you soon…xo
much love,
Lucy