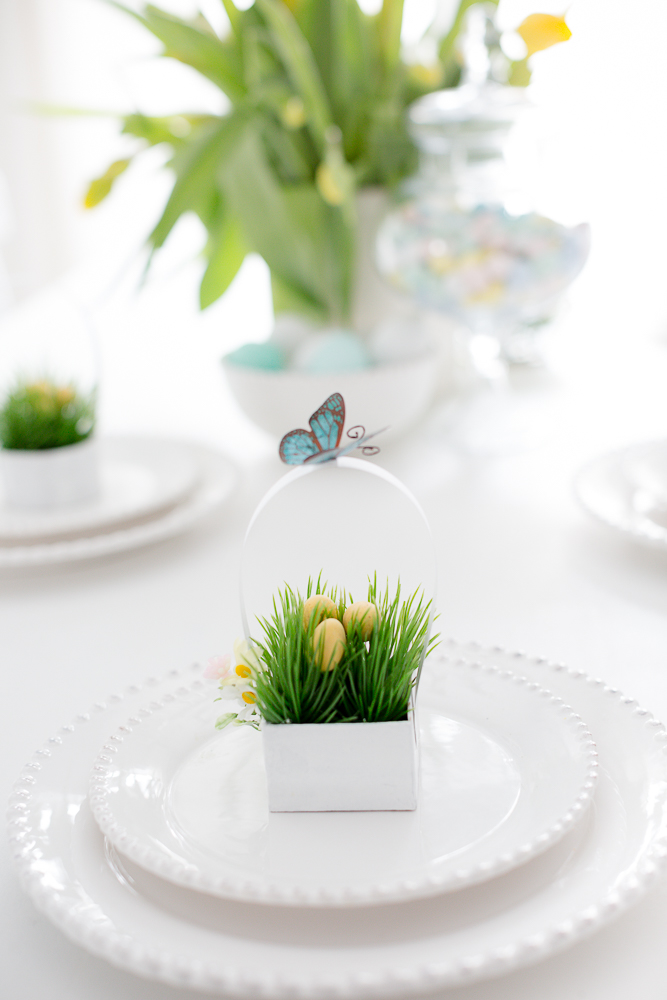 Hello friends. I hope you're doing well.  Today felt like Spring and it made me think of Easter. We have an early Easter this year and I thought it would be fun to share with you these adorable mini Easter baskets, which are perfect as table place settings for both young and old.
They're simple to make but I think they are just so sweet.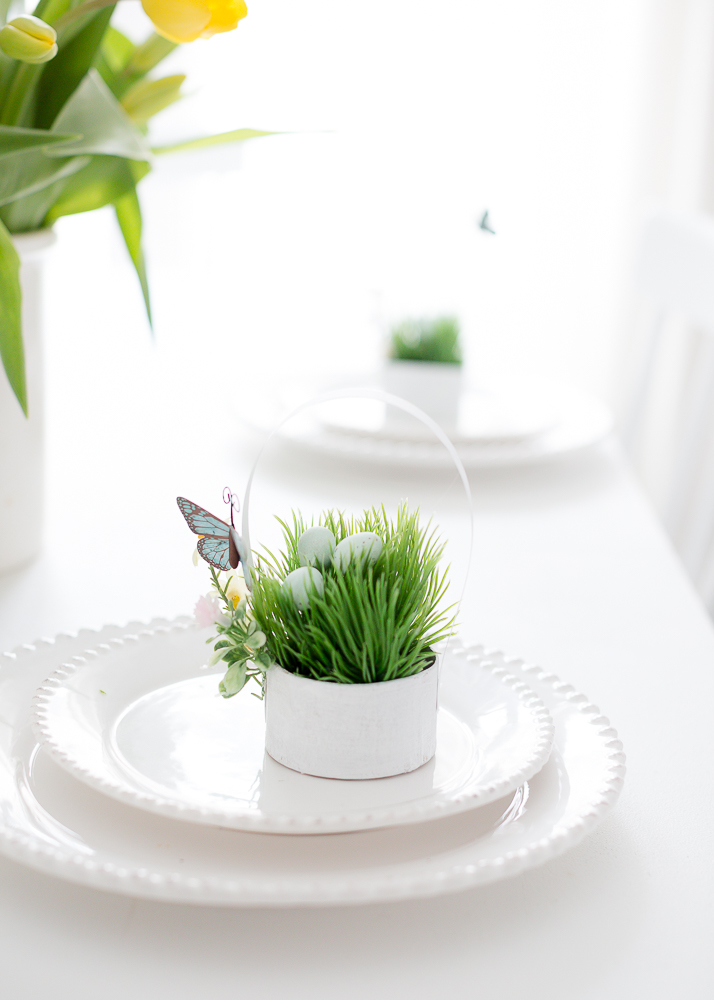 I've partnered with HERSHEY'S Canada and EGGIES for this project, which of course, are the little eggs in the middle. Your guests can enjoy them after or before dinner.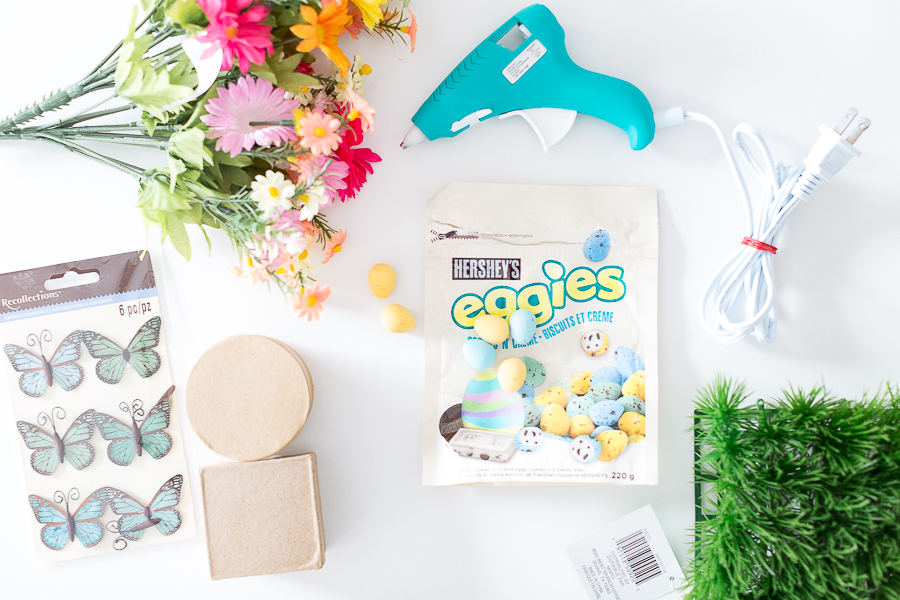 This is what you will need to make them:
Small artificial flowers
Hot glue
Small paper boxes (either square or round)
Faux grass
Butterfly stickers (optional)
White paint
White card stock
Scissors
HERSHEY'S EGGIES candy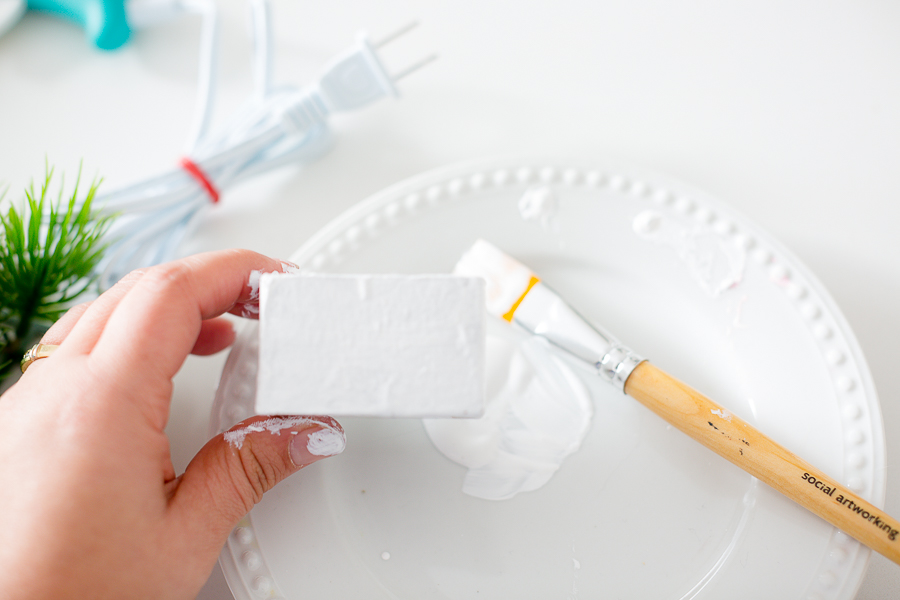 1. Paint the outside of the box and allow to thoroughly dry.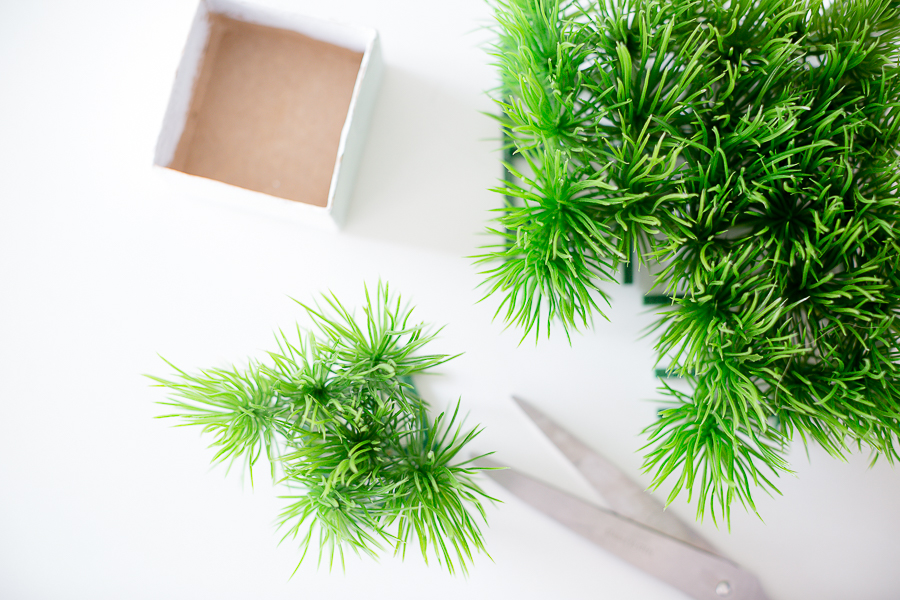 2. Cut faux grass big enough to fit inside box.
3. Cut a long and thin strip of white cardstock to serve as the handle for the basket.
4. Hot glue strip of cardstock at either side of box as shown.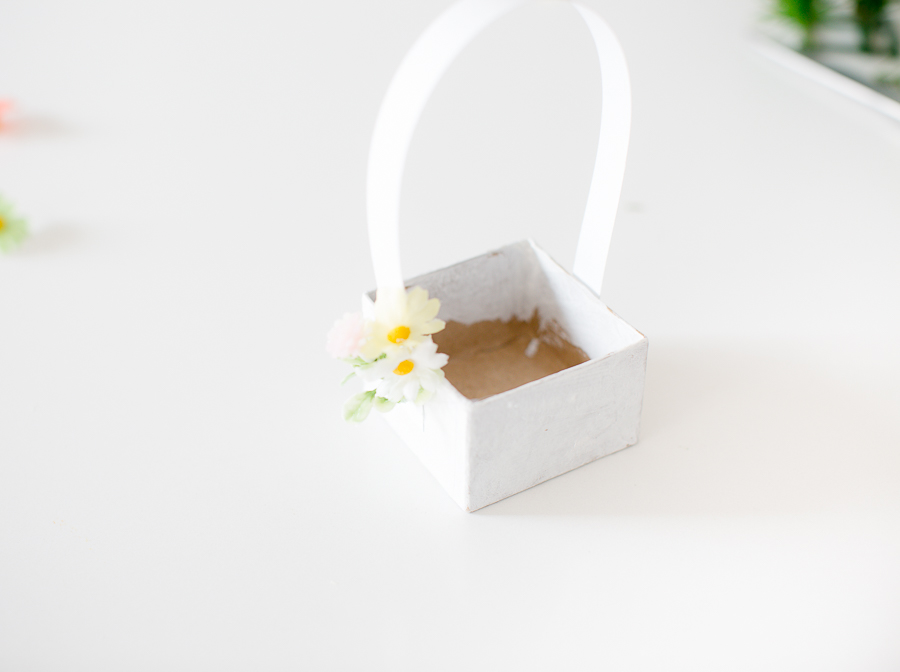 5. Decorate the outside of the box with flowers as you wish.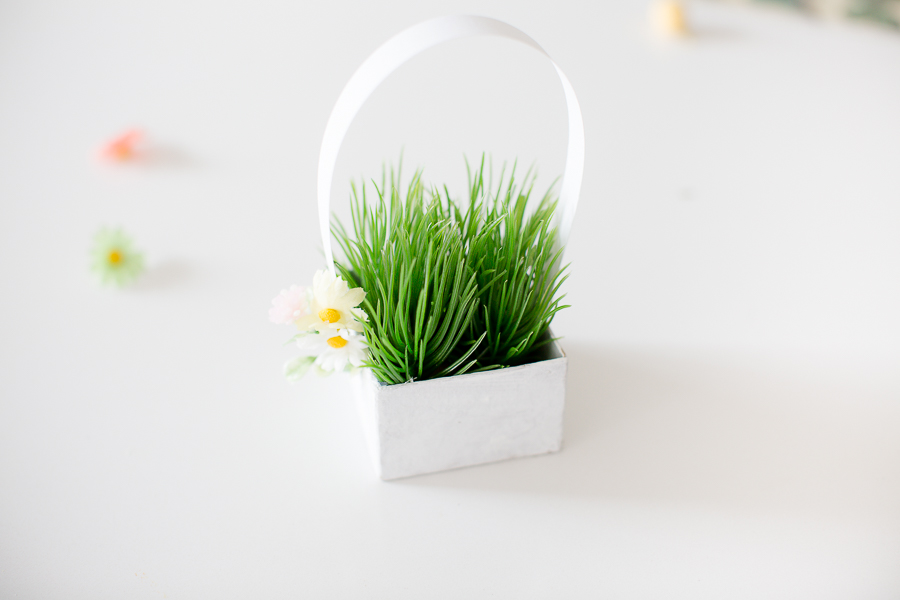 6. Place grass into the box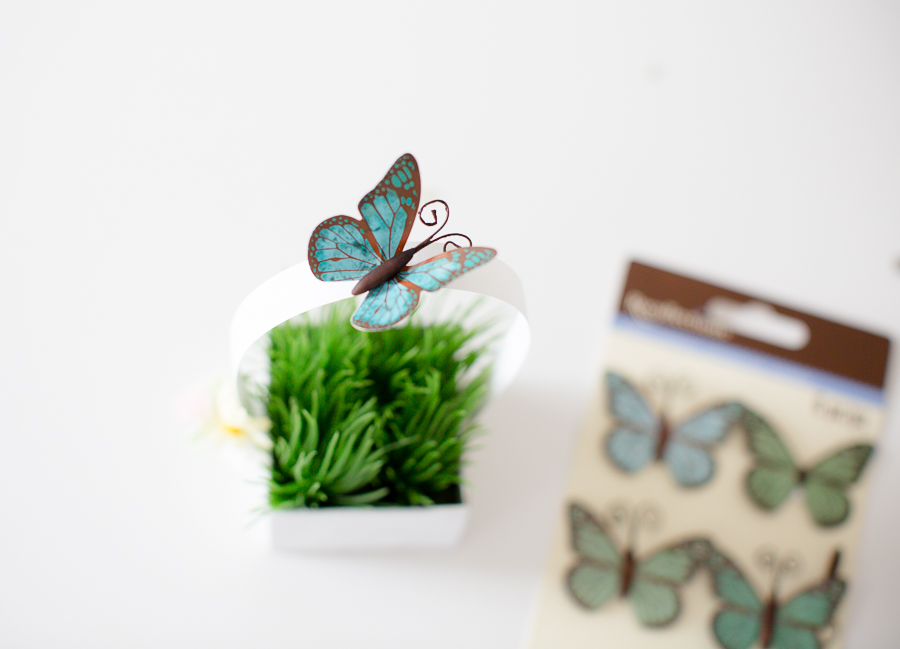 7. Attach the butterfly sticker if you wish.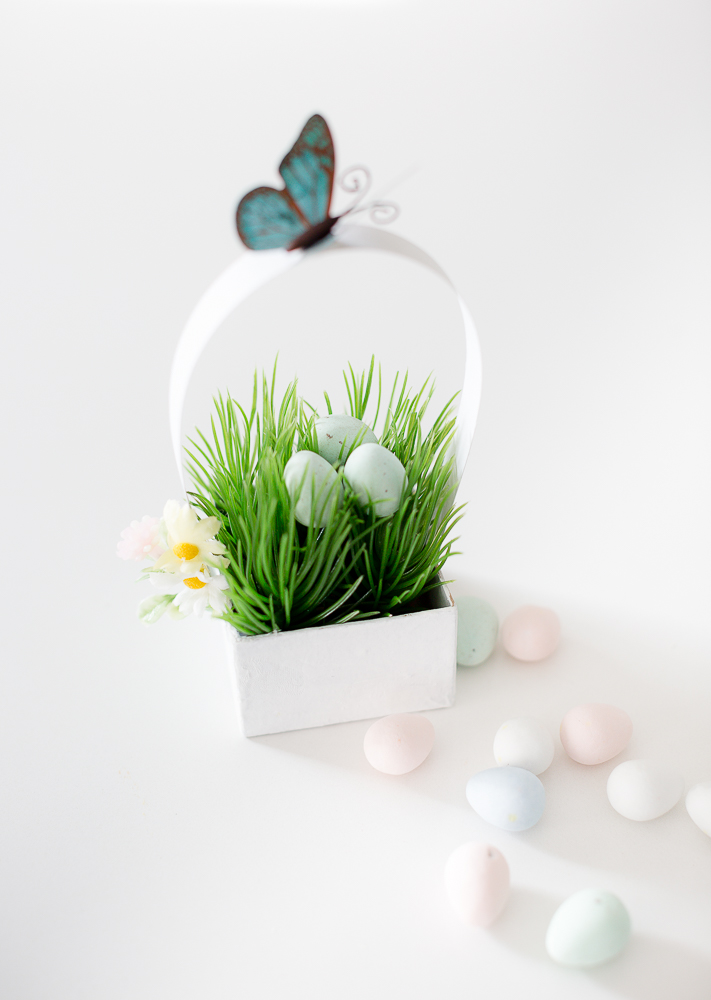 8. Last but most importantly, place some EGGIES inside basket (plus a few in your mouth) and you're done!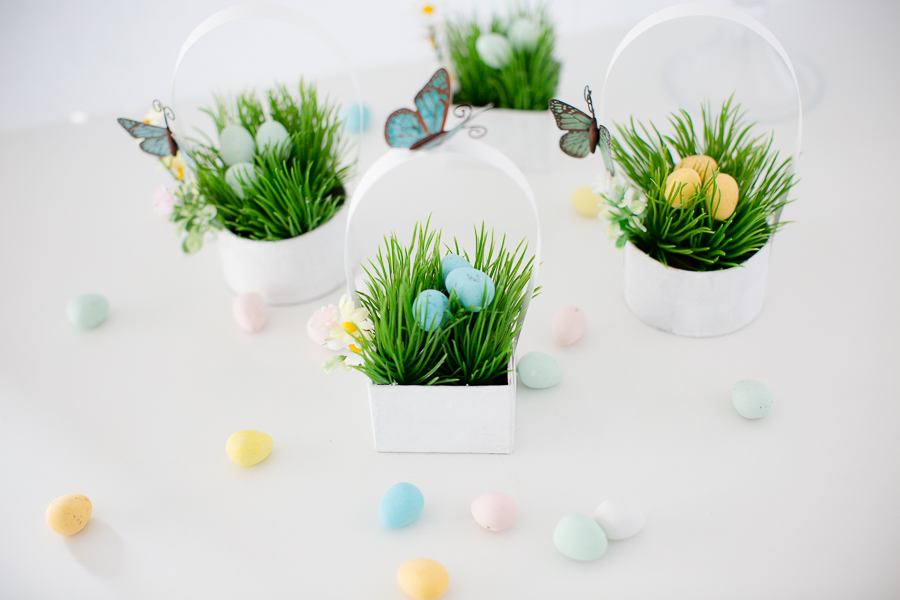 Aren't they so cute?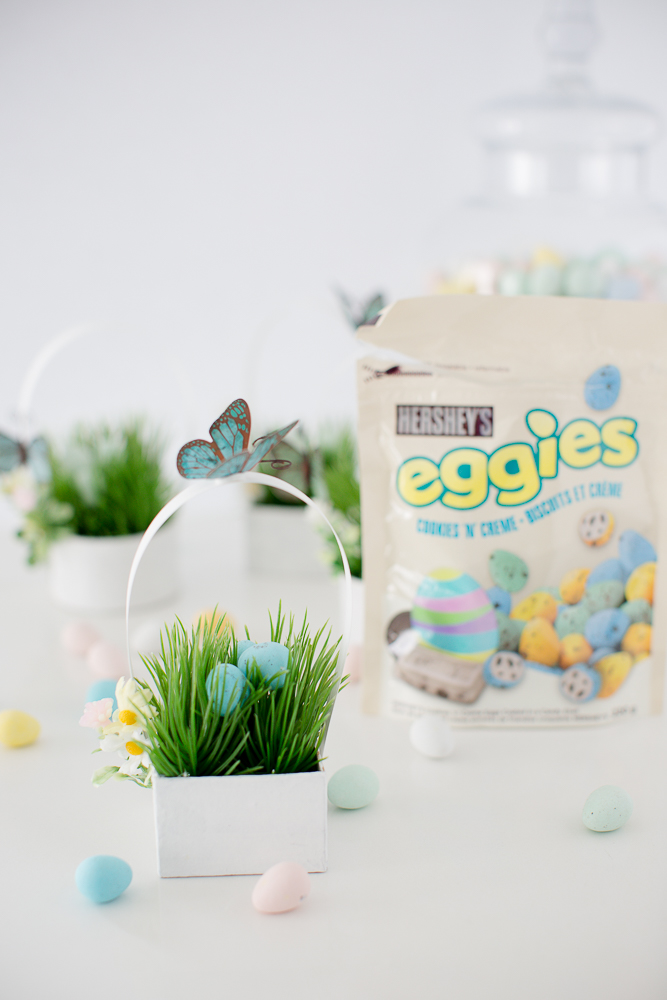 I love the soft pastel colours of the EGGIES. They are just so perfect for Easter  crafts. I love how tender they look on the table.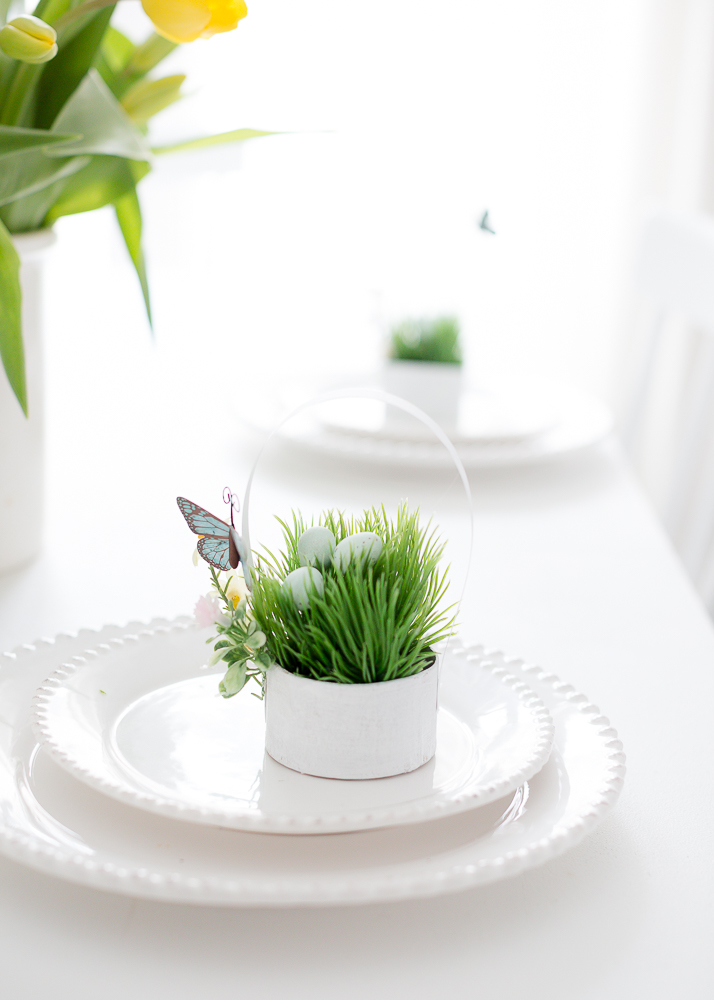 Don't forget to get your kiddies involved in the process and watch how proud they will be to proclaim to your guests that they helped you. 🙂
And, if you're feeling crafty yourself this Easter, post your own #eggiescreations and you might be recognized with an EGGIES Star!
Thank you so much for stopping by today. I hope you have a beautiful day.
Much love,
Lucy