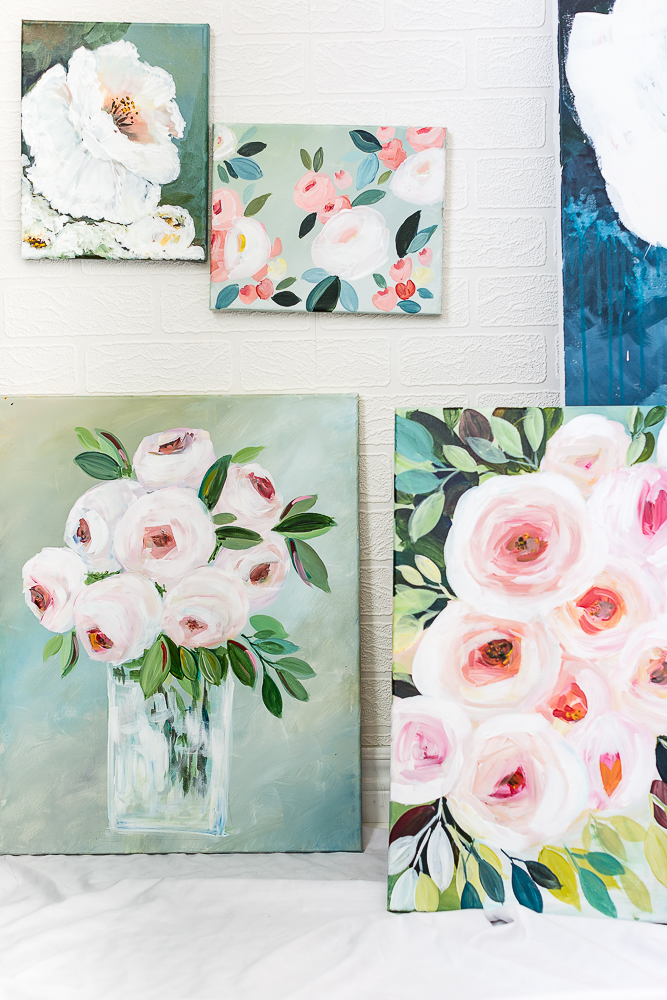 Hello friends. I hope you've had a great week. I just wanted to quickly stop by and say hello…
I spent the early part of this week in a beautiful place called Sedona in Arizona. I can't wait to tell you all about it but in the meantime, I wanted to quickly stop by and share with you some of the new art I've been working on….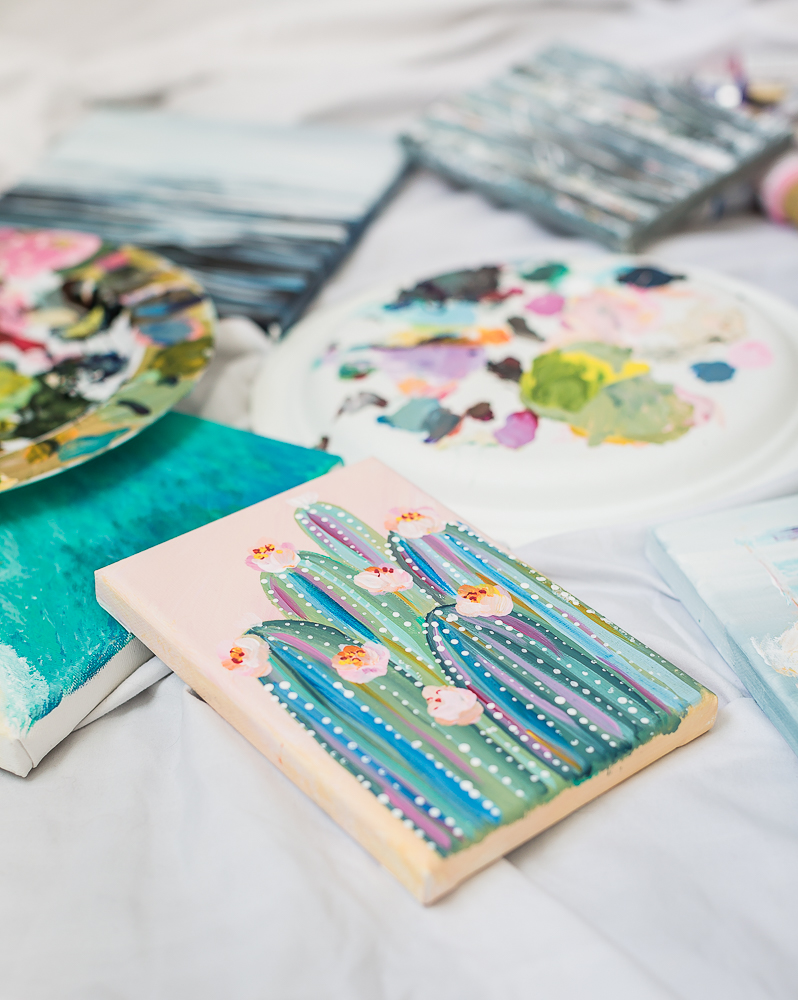 In anticipation to our trip to Arizona, I painted a some fun cacti….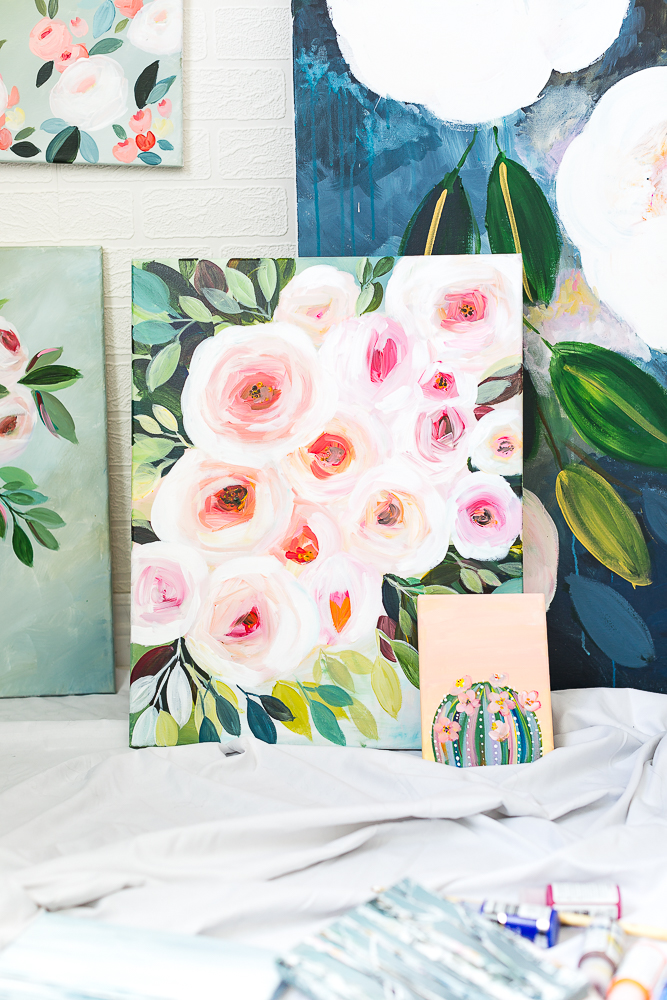 Of course some flowers…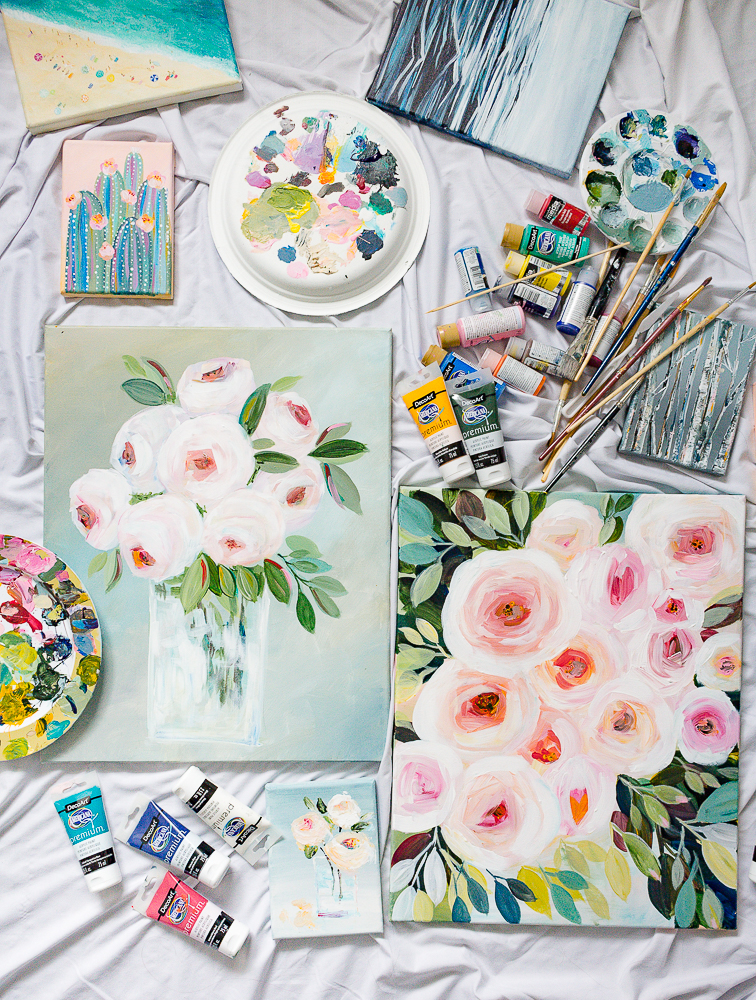 Over the years I've used many paints and these new Americana Premium acrylics by DecoArt, are probably one of my favourites.  The paints have a medium body which makes it perfect for a little texture and yet it spreads through the canvas with amazing coverage.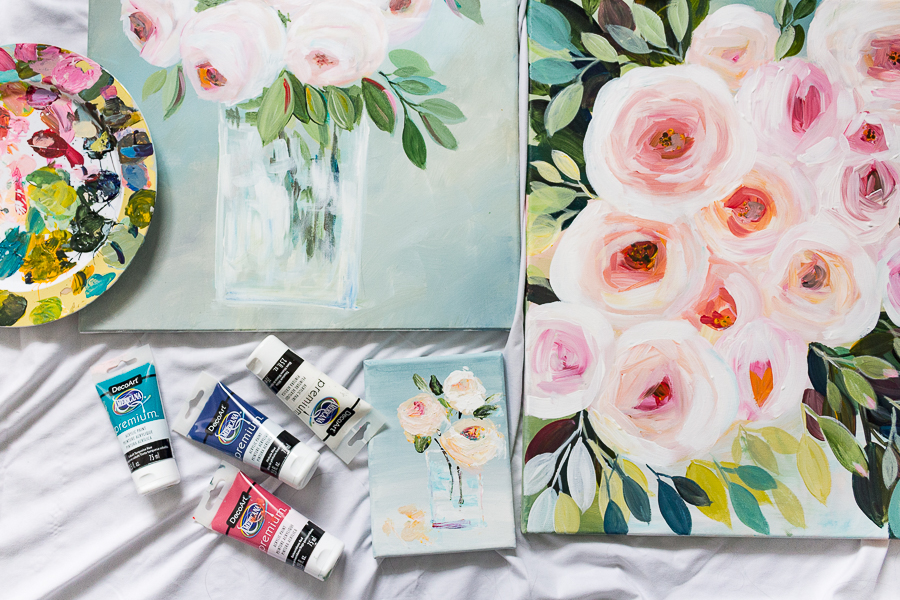 This was a fun photo that pretty much depicts me in my truest element. Not to mention my pants blend in with the environment…ha.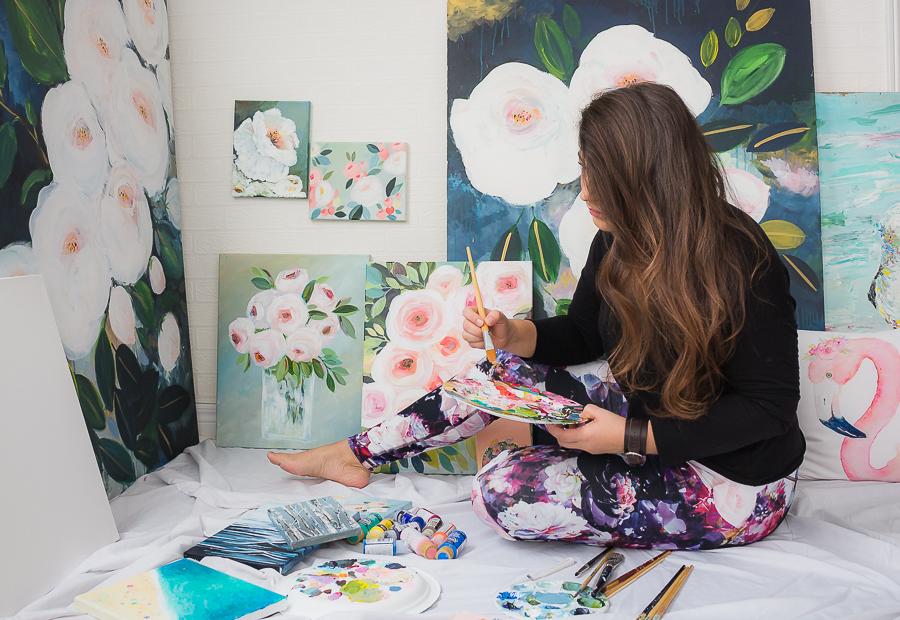 Being surrounded and creating is truly where I feel the happiest and complete.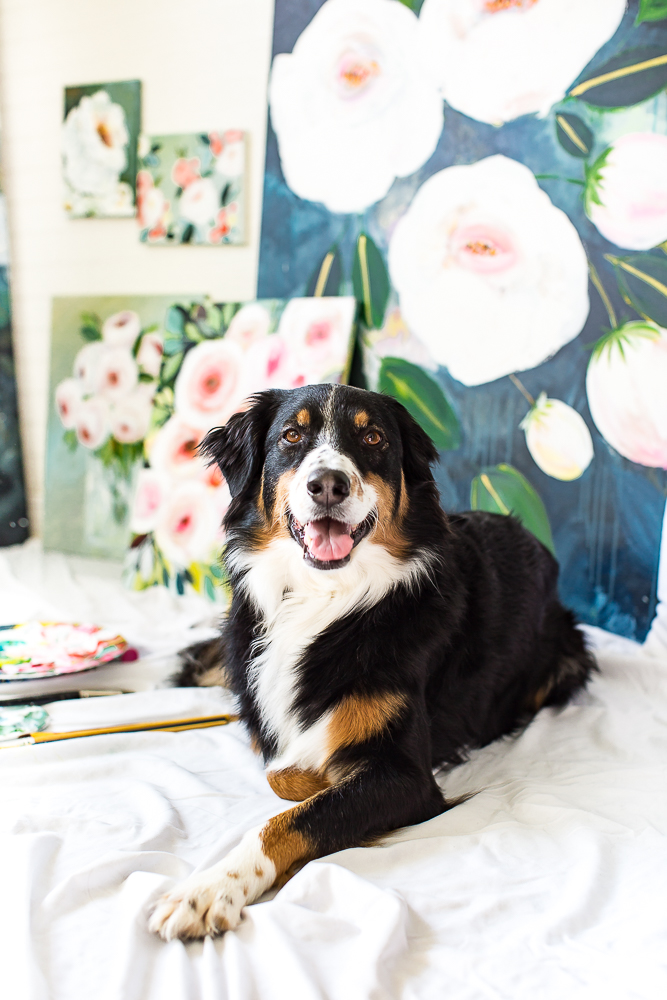 And of course, this guy keeps me company and if you look closely, you'll probably find a bit of paint on his tail from time to time.
Thank you so much for stopping by today.
Wishing you a beautiful weekend.
xo
Lucy