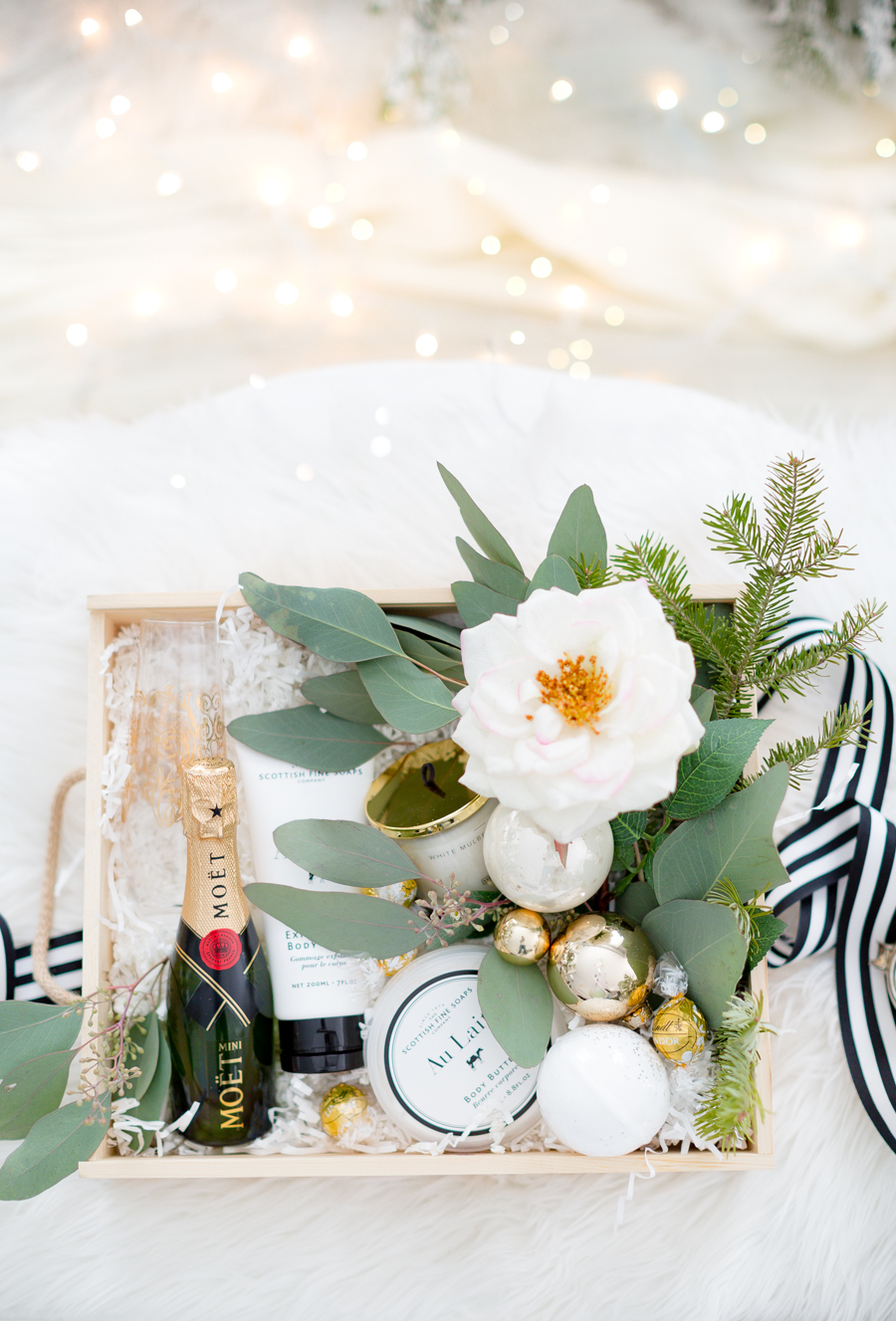 Happy Thursday friends. I hope you've had a nice week so far. A couple of moths ago I went on a fun weekend getaway with some friends and part of the goodie bag included some amazing body scrub.
I've been meaning to buy more and then I had the idea of putting together a little spa Christmas gift idea basket for a friend or for yourself. Because you also deserve a gift!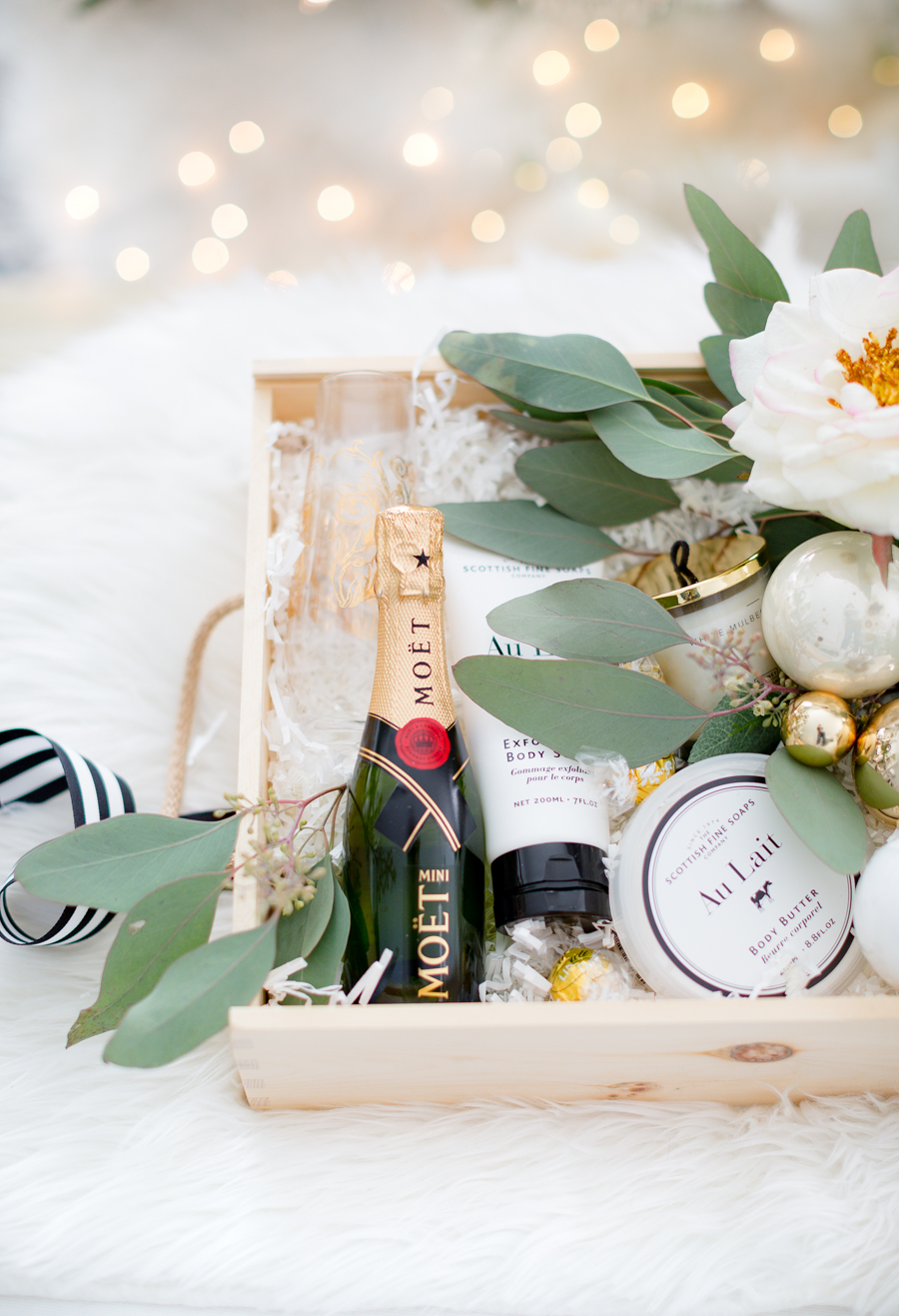 Even though I called it a 'Christmas gift idea' this can really be for any time of year . I started with an old wine box I found at the thrift store but you can use a basket or a regular sturdy box.
I lined it with some tissue paper followed by some shredded paper. This gives it height and keeps the items nice and tucked in.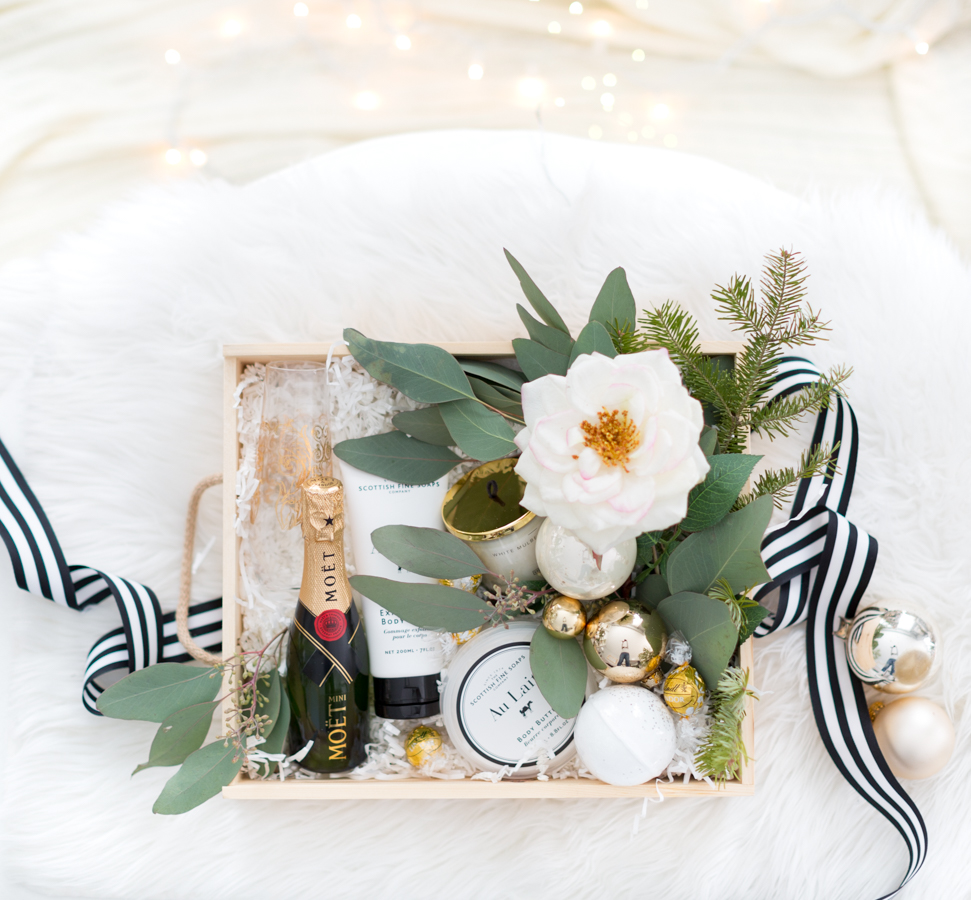 I then placed a little eucalyptus branch along with some fir, followed with a faux rose. You can replace the rose with some pinecones or omit it altogether.
I arranged various items like a nice flute glass some champagne and for the spa part of the gift, I placed some body scrub, body butter a bath bomb and a scented candle.

I also added a couple of Christmas bulbs and of course some chocolate…:) 
You can tie a nice bow around the box if you wish and you're done!
Isn't it just so pretty? Who wouldn't love receiving a little gift like this.
By the way, do you buy yourself a Christmas gift? I usually don't but I really think that we should. 🙂
Thanks for stopping by today.
much love,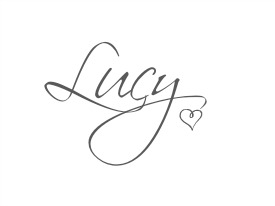 Here are some other gift ideas you might enjoy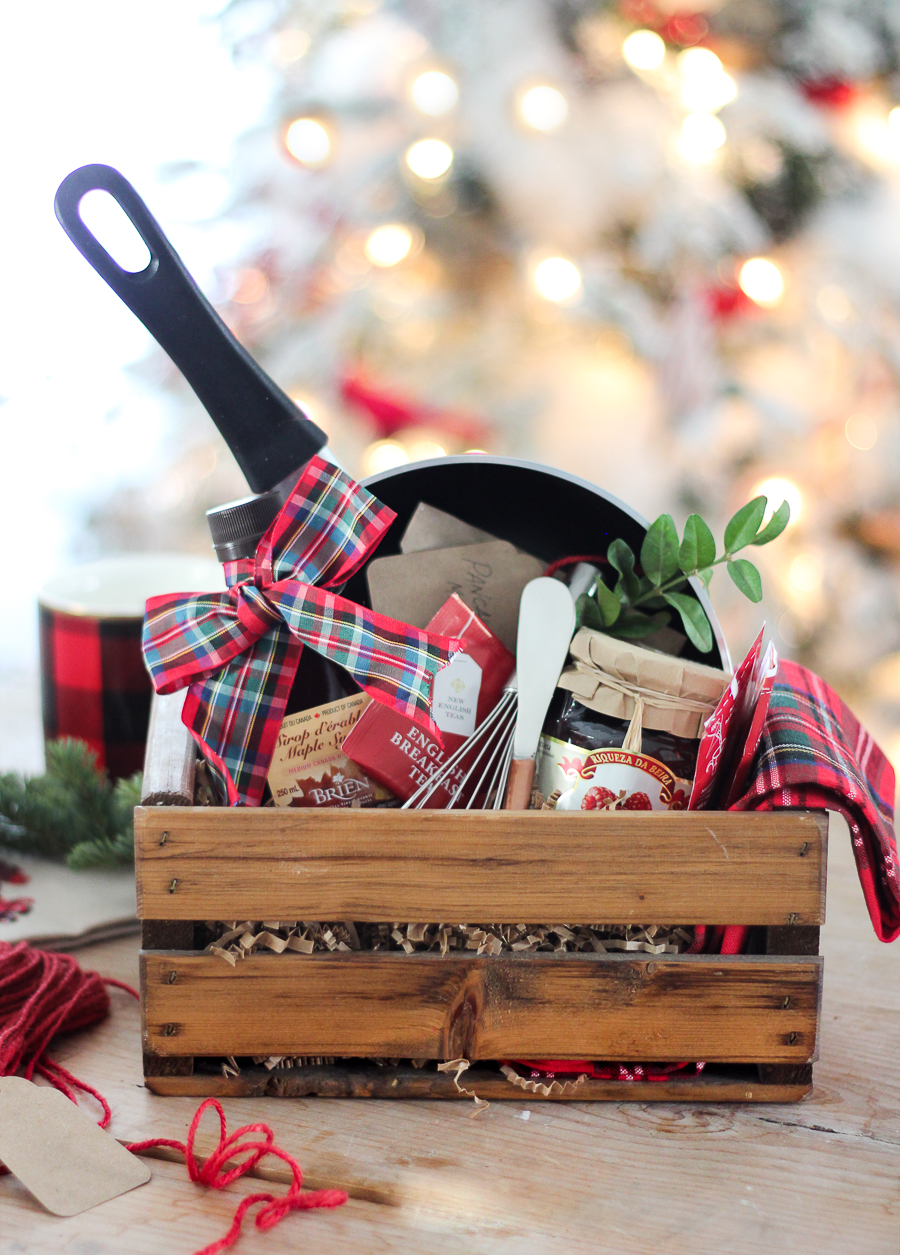 Christmas Breakfast Gift Idea
Hostess Gift Idea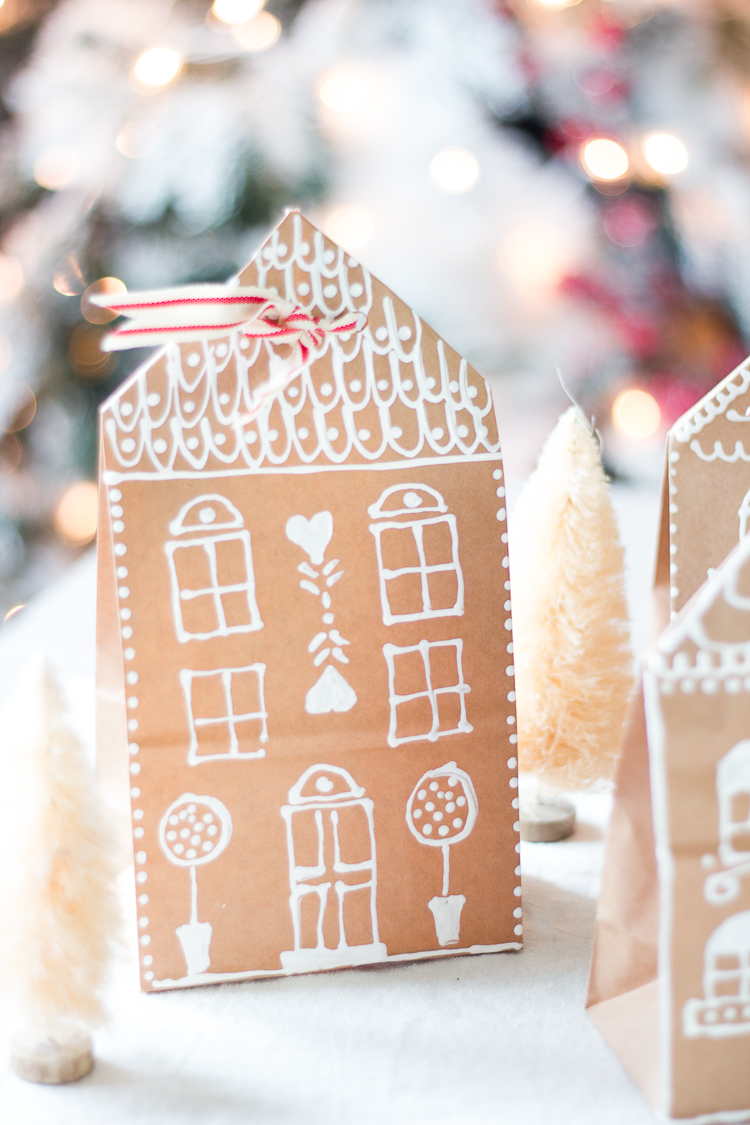 Gingerbread House Paper Bag Gift Idea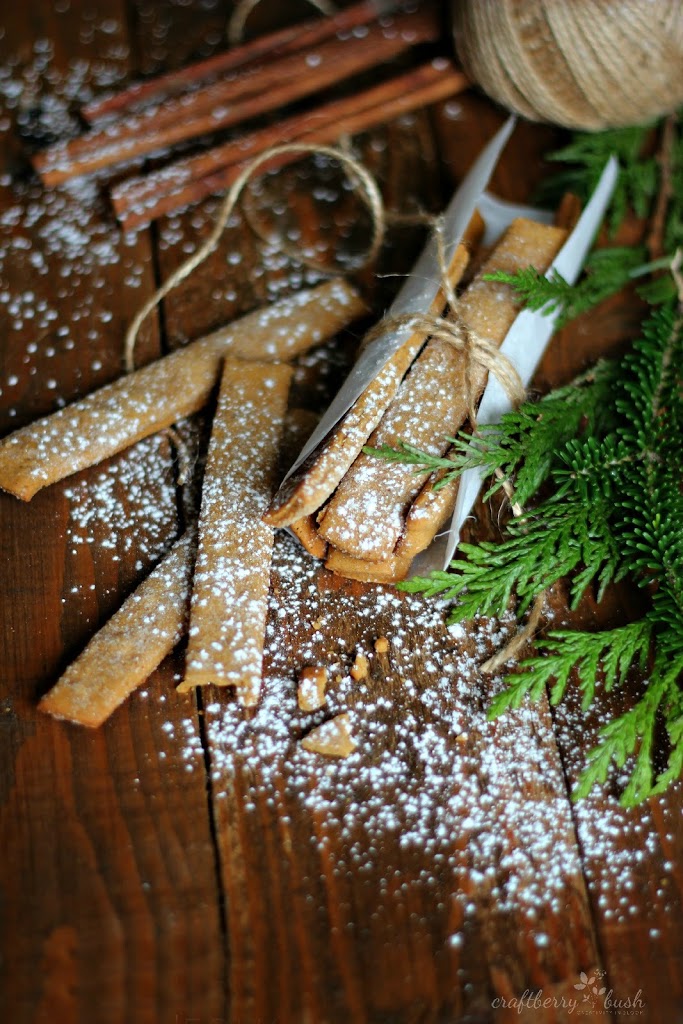 Gingerbread Sticks Gift Idea