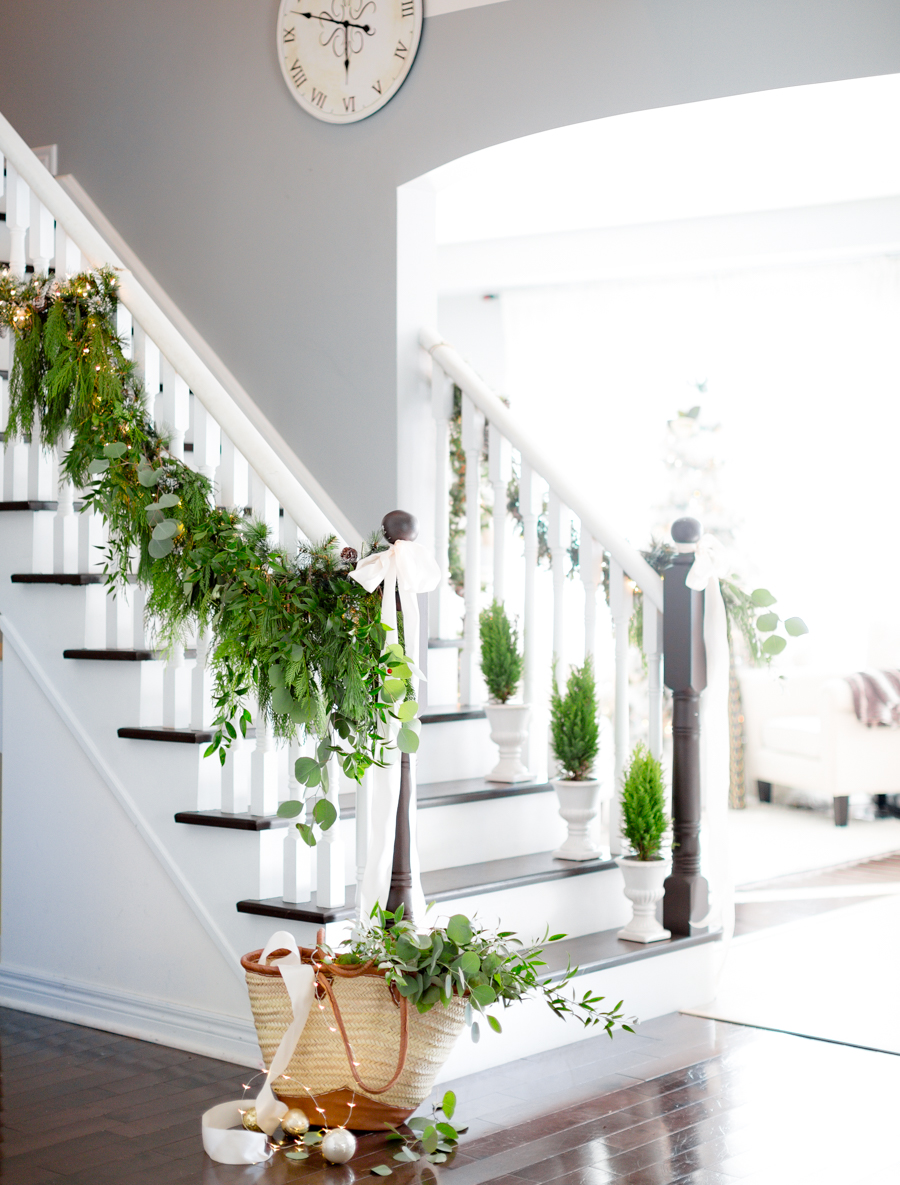 Hello friends. I hope you had a nice weekend. I wanted to quickly stop by and share with you a little trick I've been doing for years to make an inexpensive garland look like a luscious fresh green garland.
The first thing you might want to do is soak your greens in water overnight in your tub. Rinse them and spray them with some Wilt Pruf.  This will help keep the moisture longer.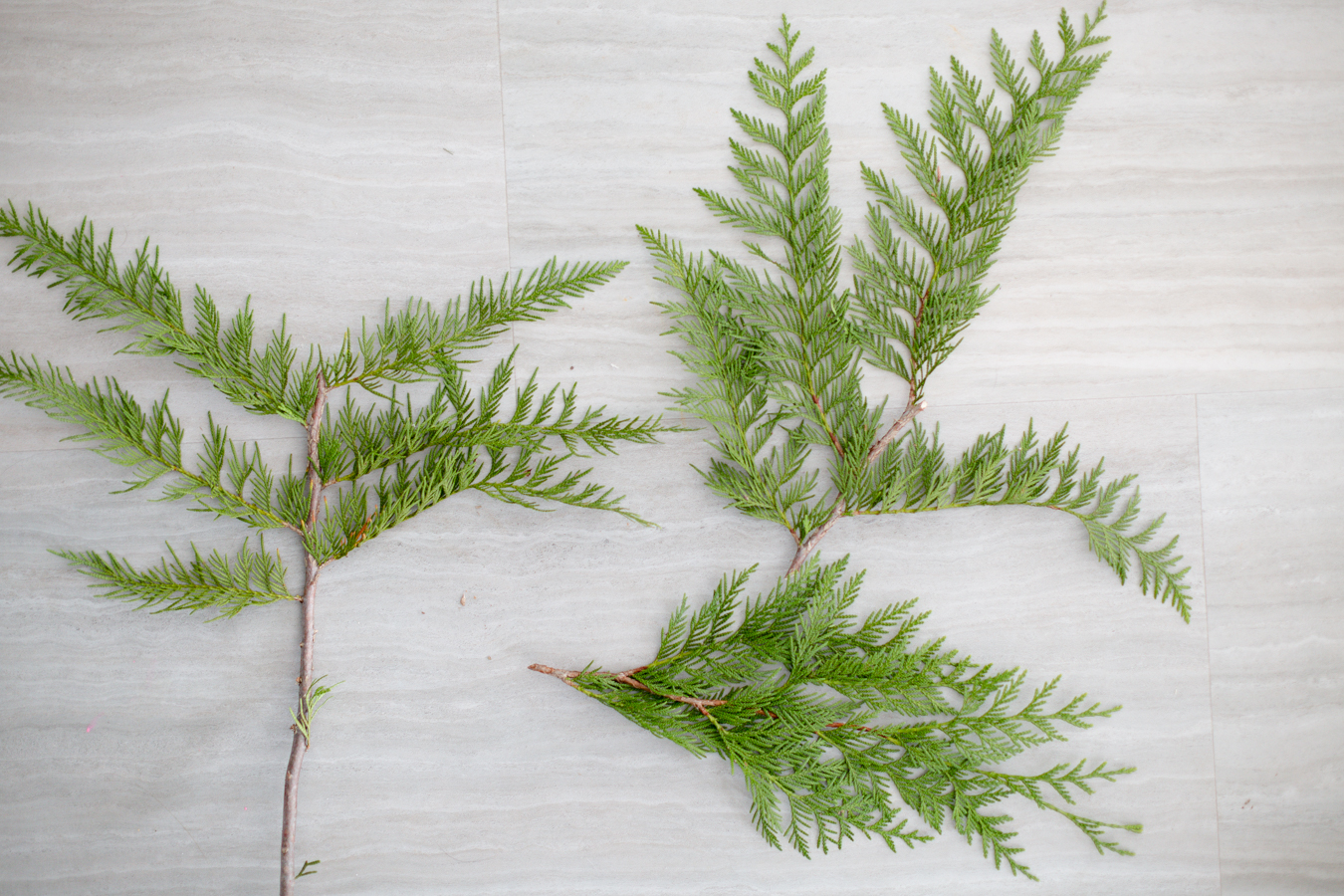 I start by cutting some various winter greens. I got these at my local nursery but if you're close to a forest, or have your own greens go ahead and use that.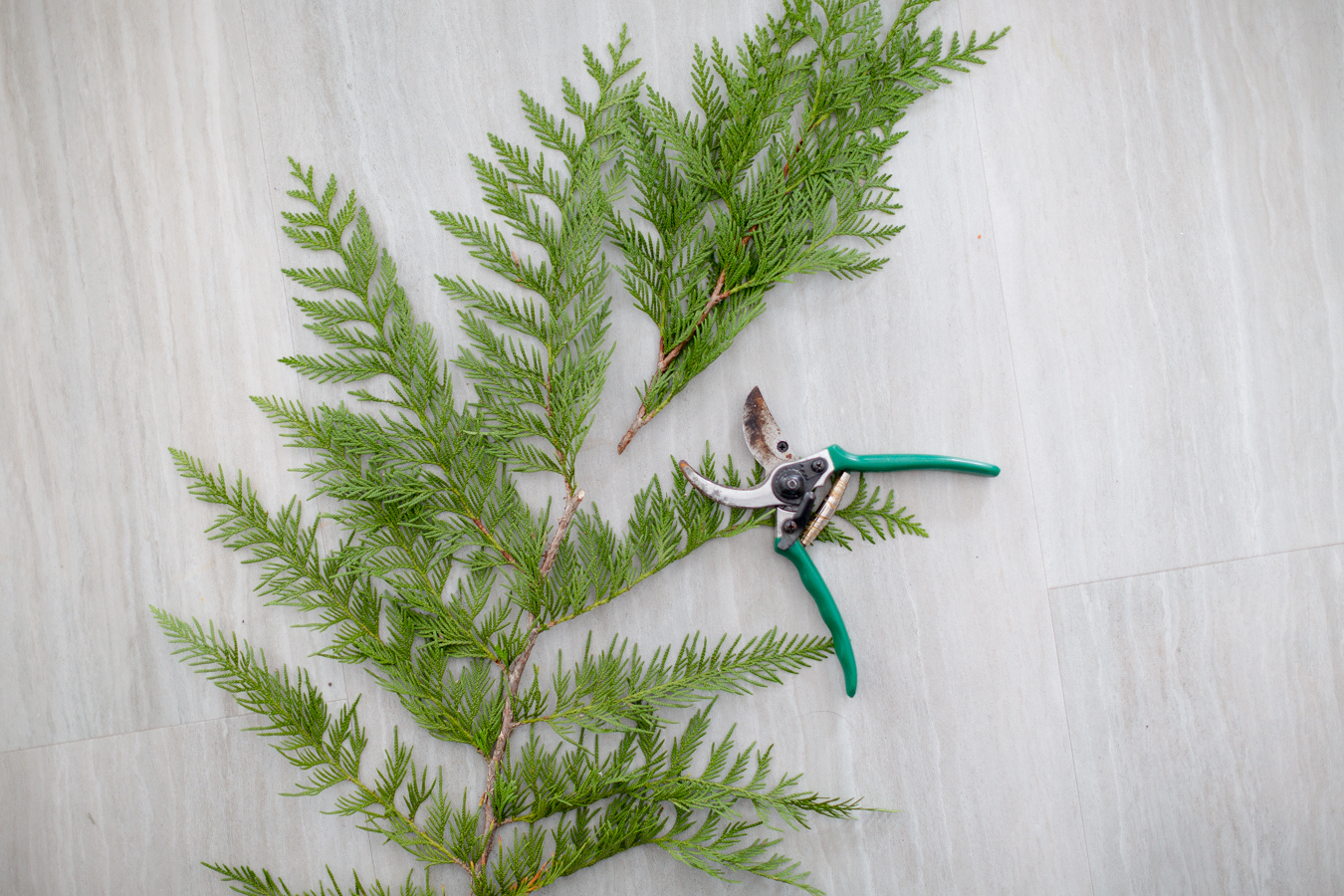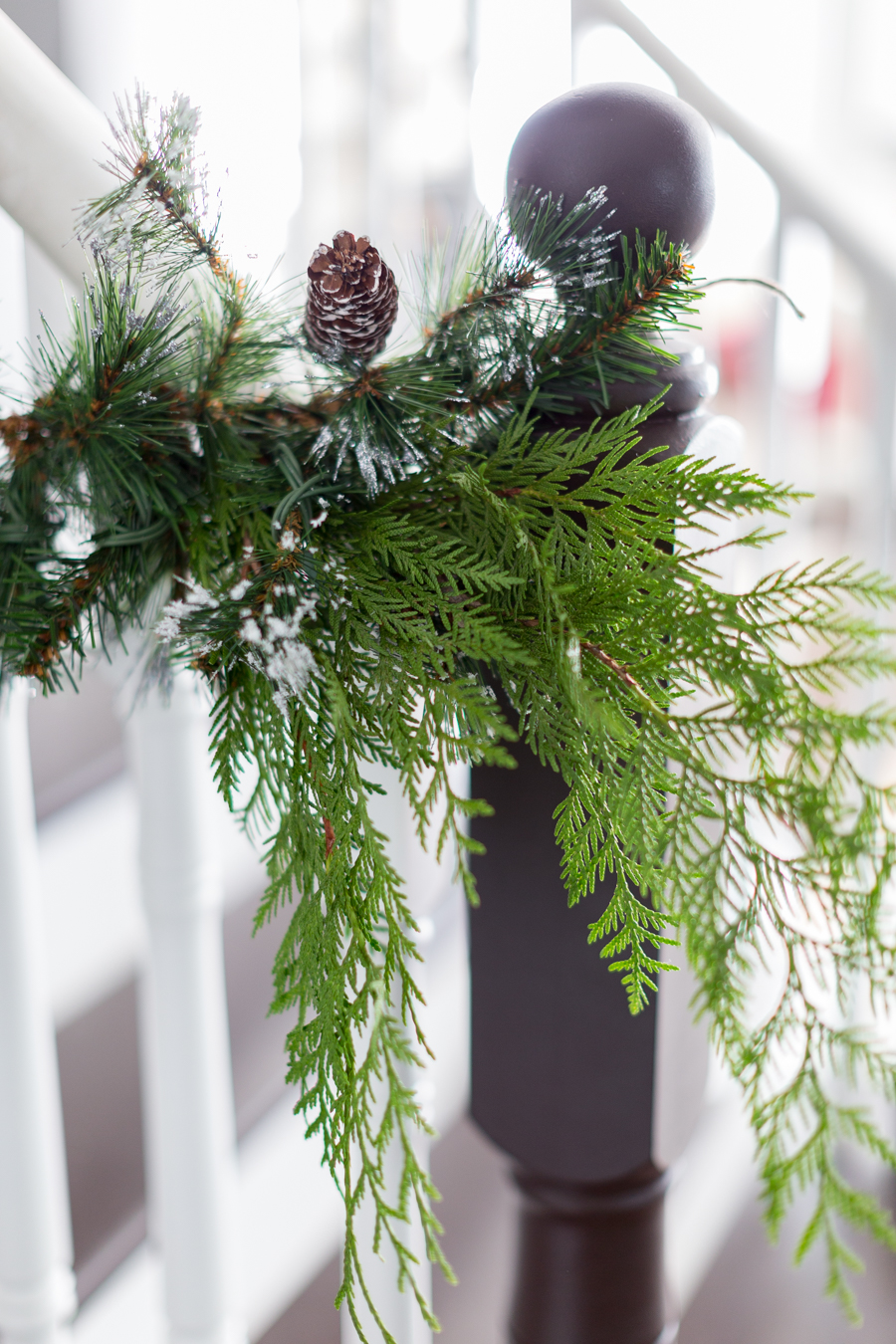 I simply attach a pre-lit garland to the banister. This is the one I used. I then insert pieces of fresh green onto the banister. I don't even have to use wire to attach them, I simply bend some of the wire from the garland to secure the greenery.
I place some on the bottom of the garland and then some on the top.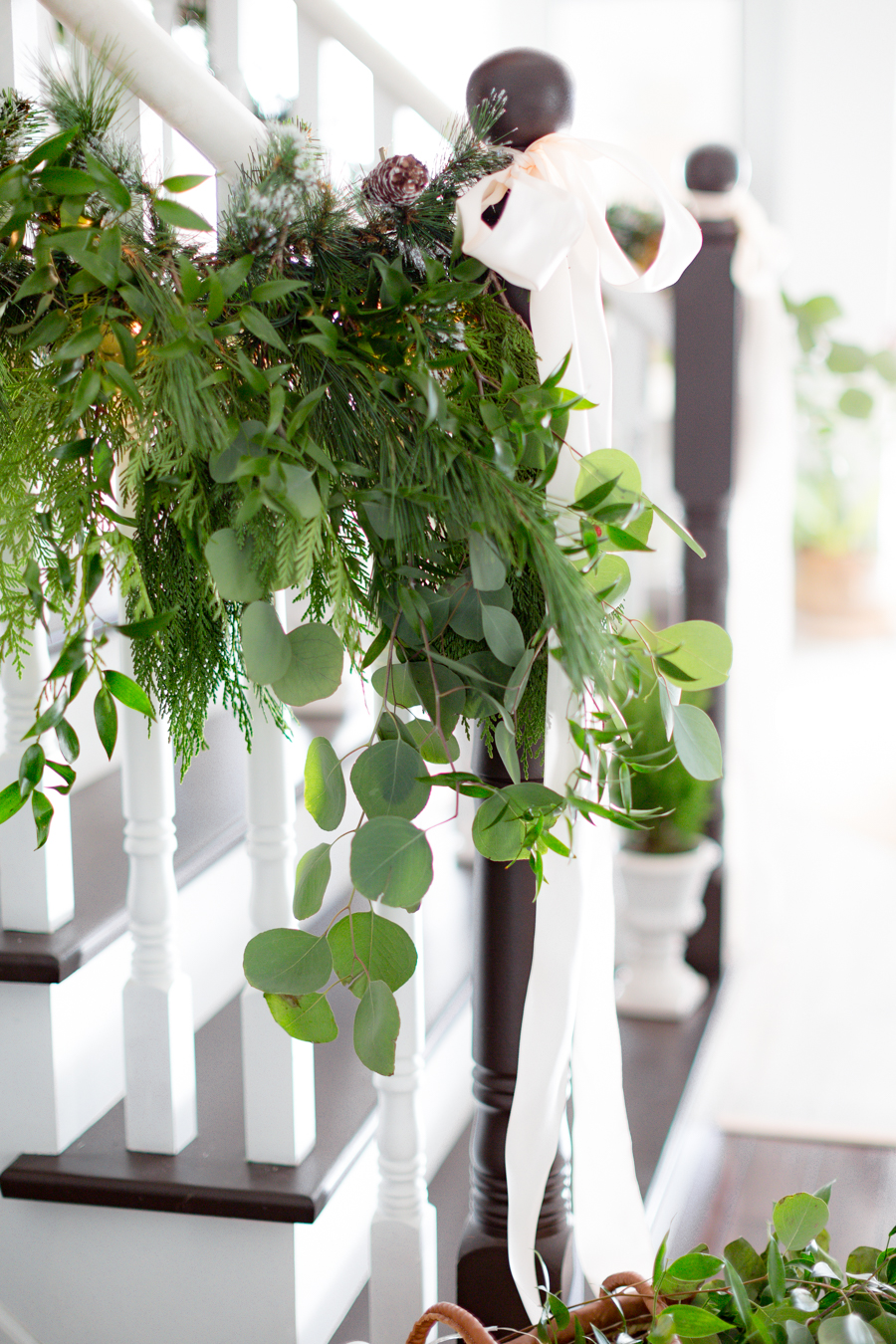 If you want, you can adds some pretty pieces of eucalyptus or Italian Ruscus . The eucalyptus doens't last as long but the Ruscus can last for weeks.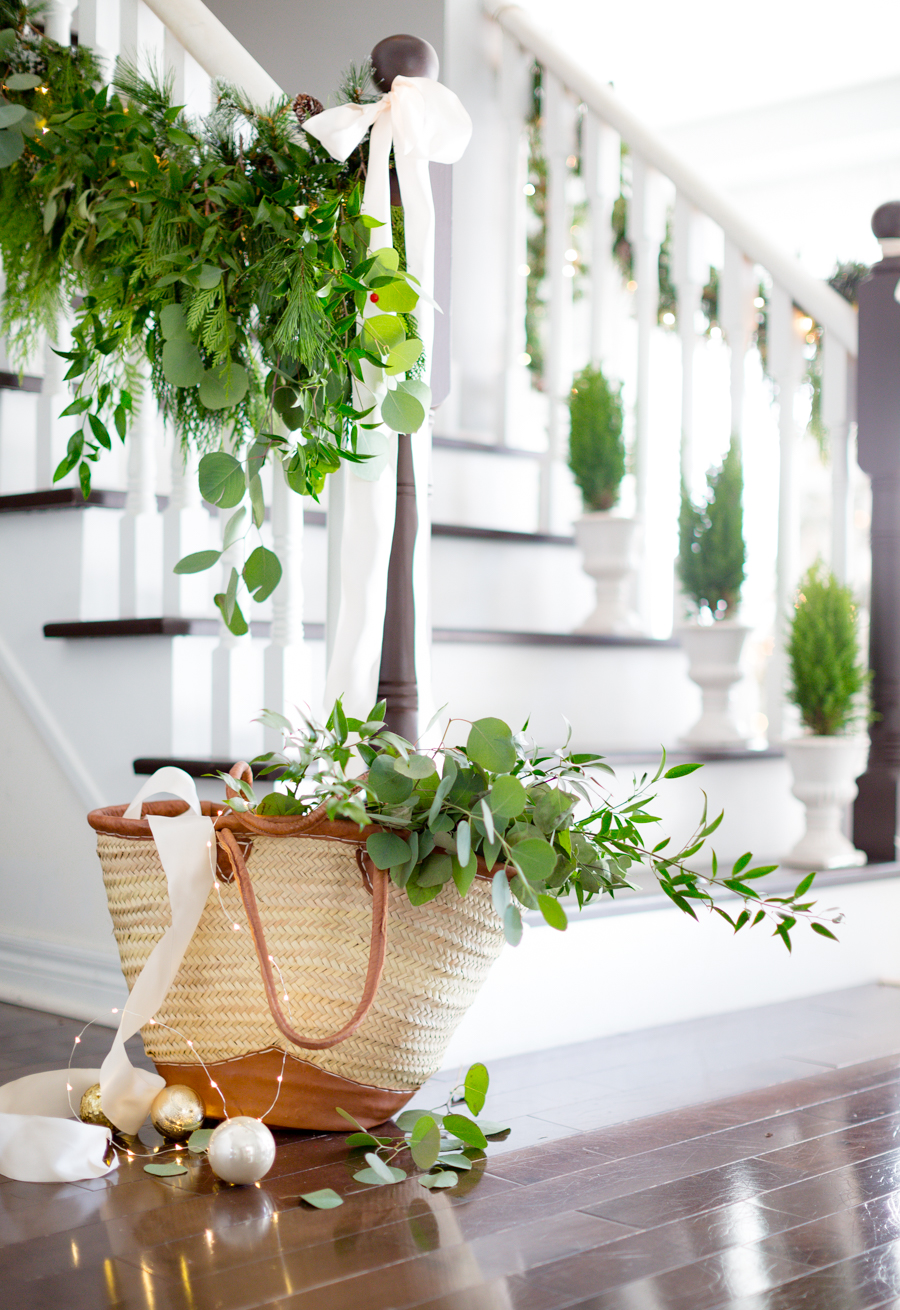 Then add a sweet little bow and you're done!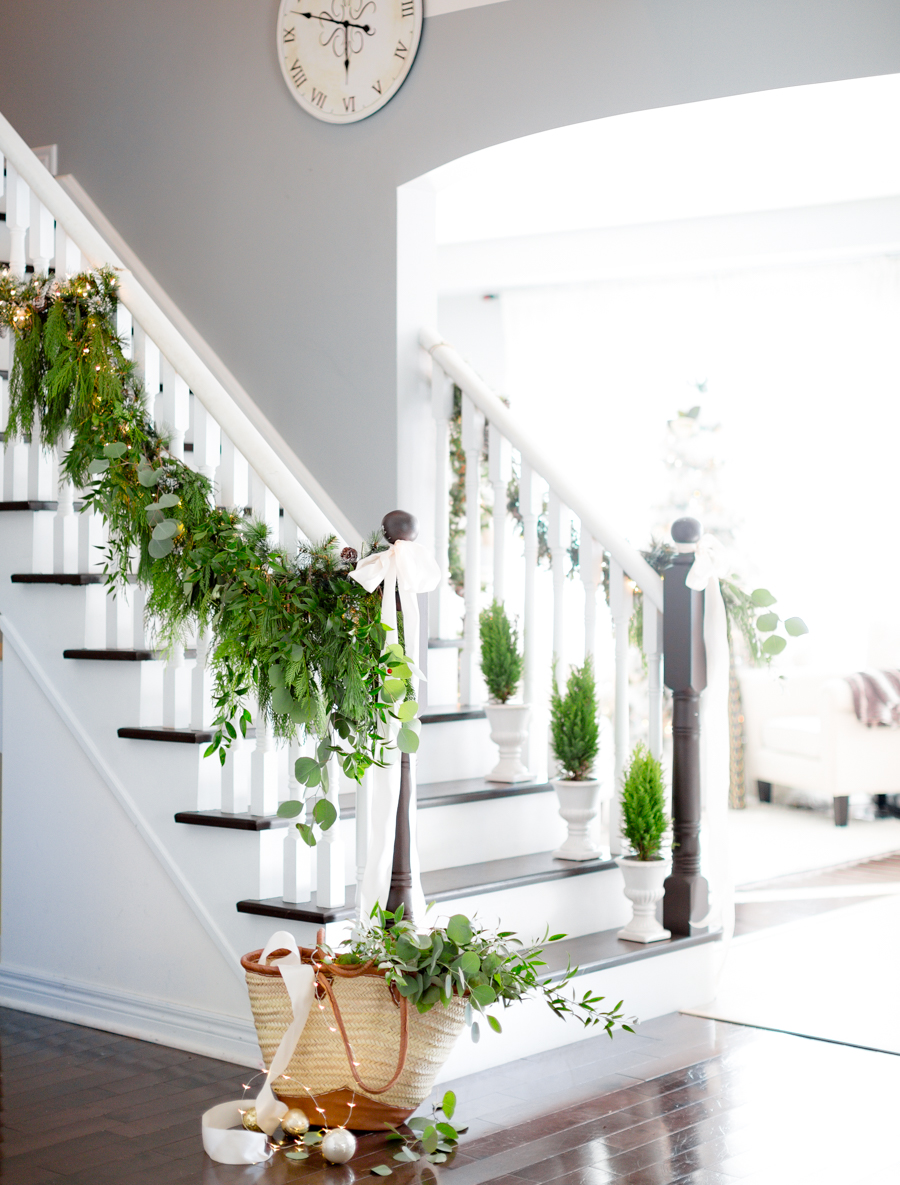 I love how pretty it looks.
Hopefully this gives you a little inspiration to try it for yourself. Thank you so much for stopping by. Wishing you a beautiful week ahead.
much love,