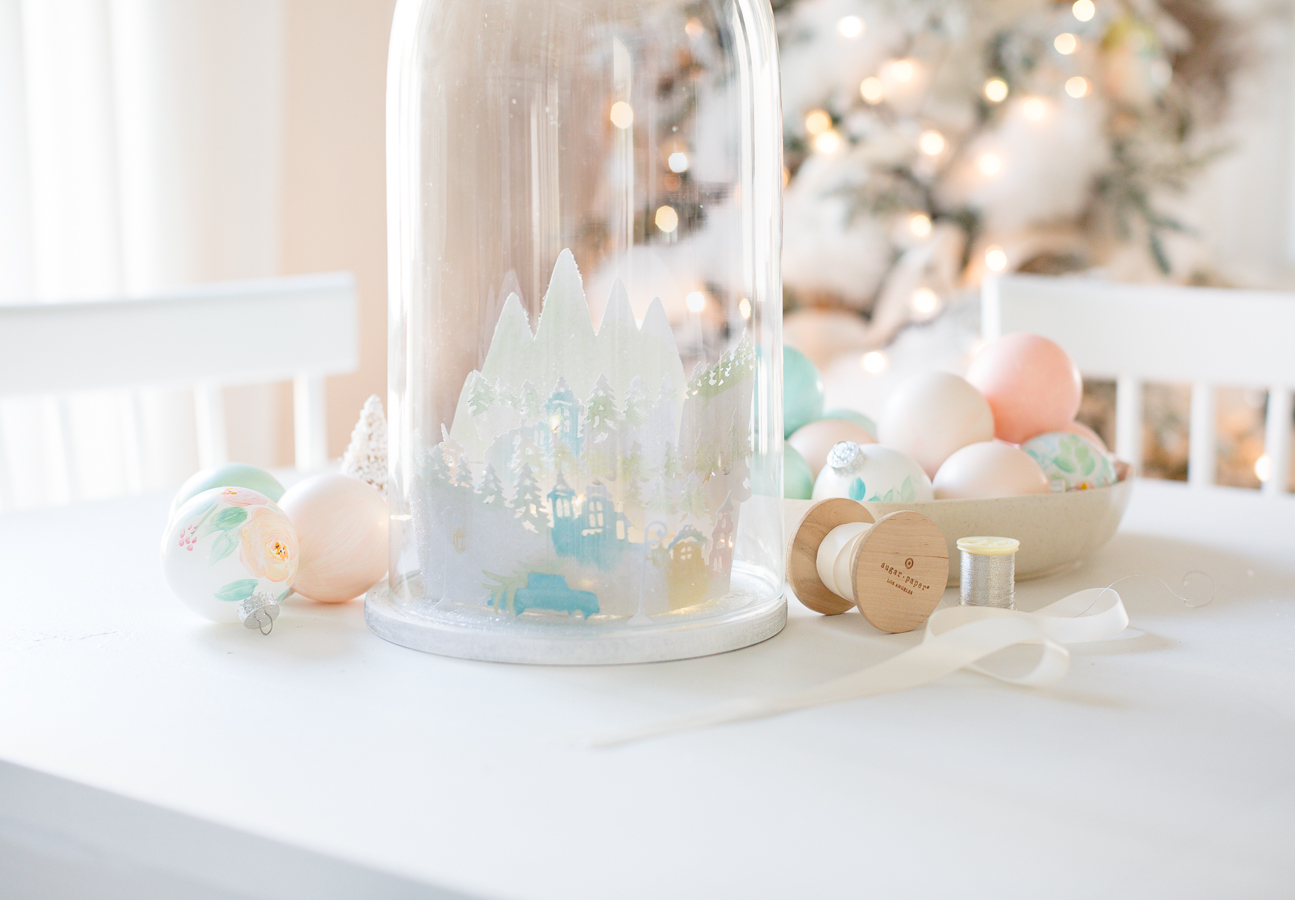 Hello friends I hope you've had a great week. I dug out our Christmas trees last night and the house is a complete mess. These seasonal transitions are always tricky. I can't wait to have everything back in order but at the same time, I'm not putting any pressure on myself this year. 🙂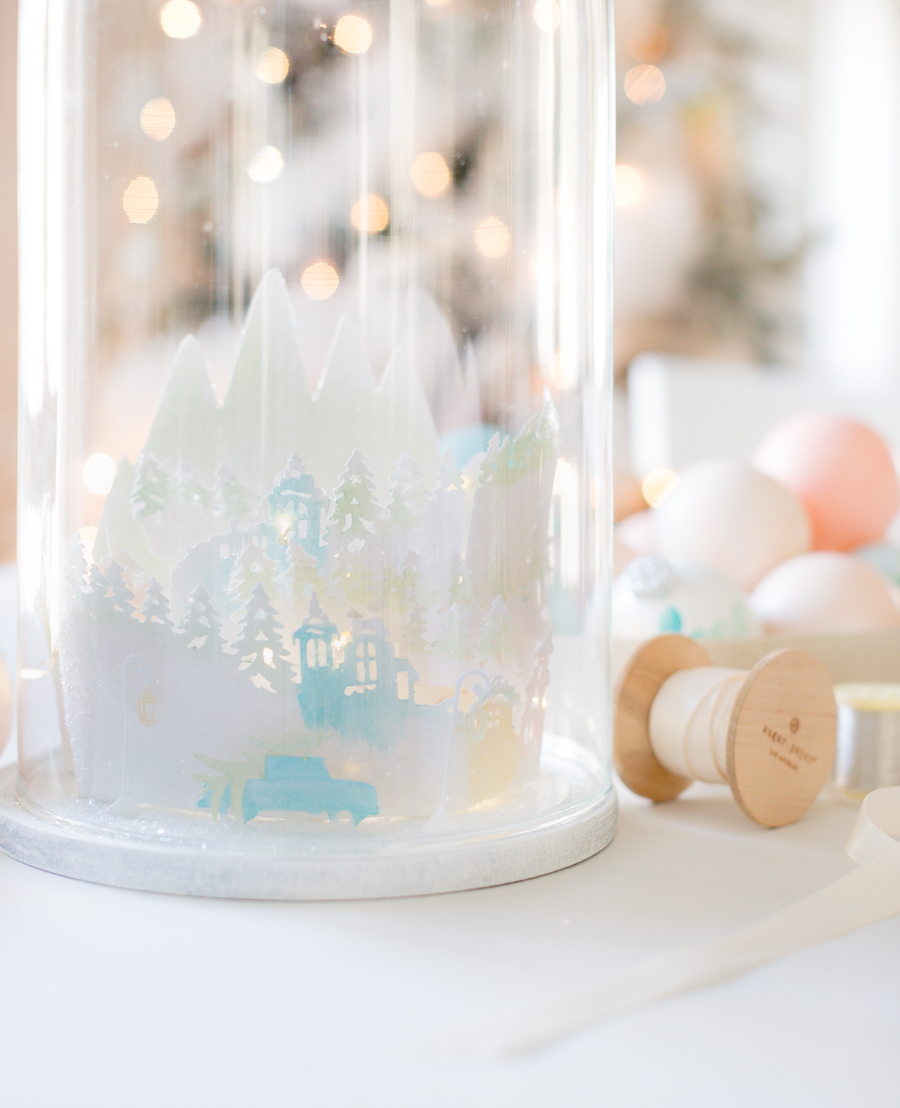 The other day I worked on my very first Cricut project in collaboration with my friends from DecoArt.
I was incredibly intimidated and just so worried that I would not figure it out, thankfully my talented sister in law helped me through the process and now I'm OBSESSED with my Cricut machine.

I'm still not familiar with all the amazing things it can do, but the possibilities are endless! This thing can cut fabric, balsa wood, leather and so much more. My favourite part is that it can all be done from the Cricut app right from your iPad. What?
The technology is amazing.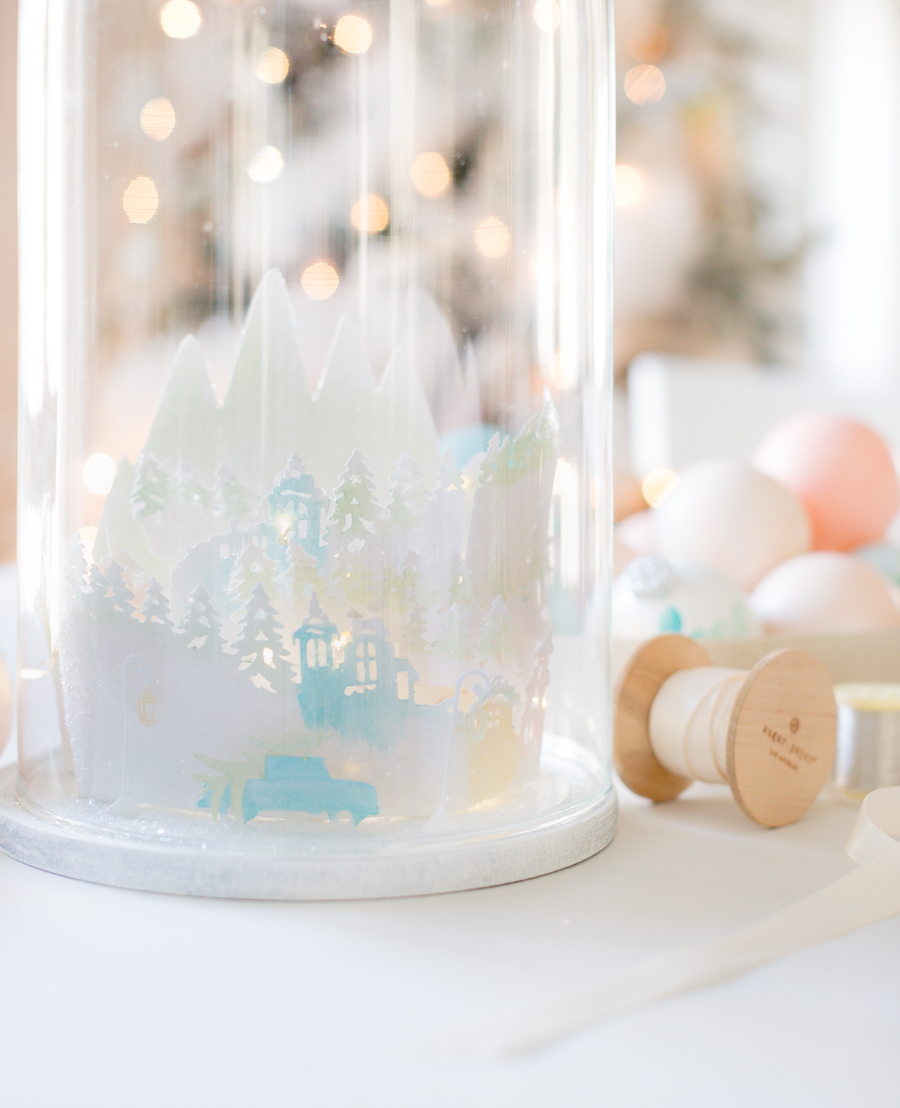 I decided to create a little paper Christmas village and place it under a cloche. I will be making several of these to place on my mantel. I think that it's going to look just so cute?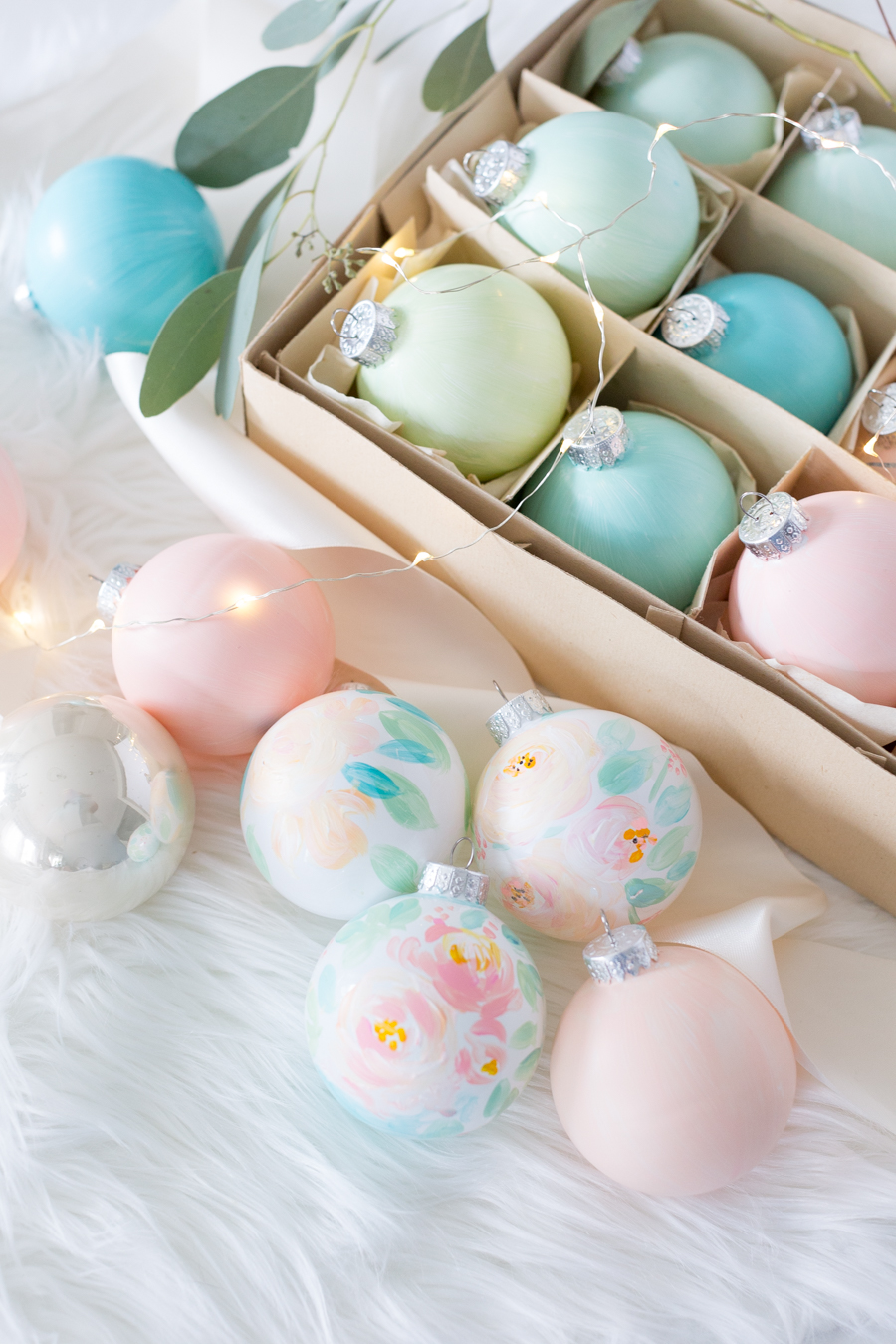 You might have seen the ornaments I painted using DecoArt and I wanted to mimic the soft colors onto the little village…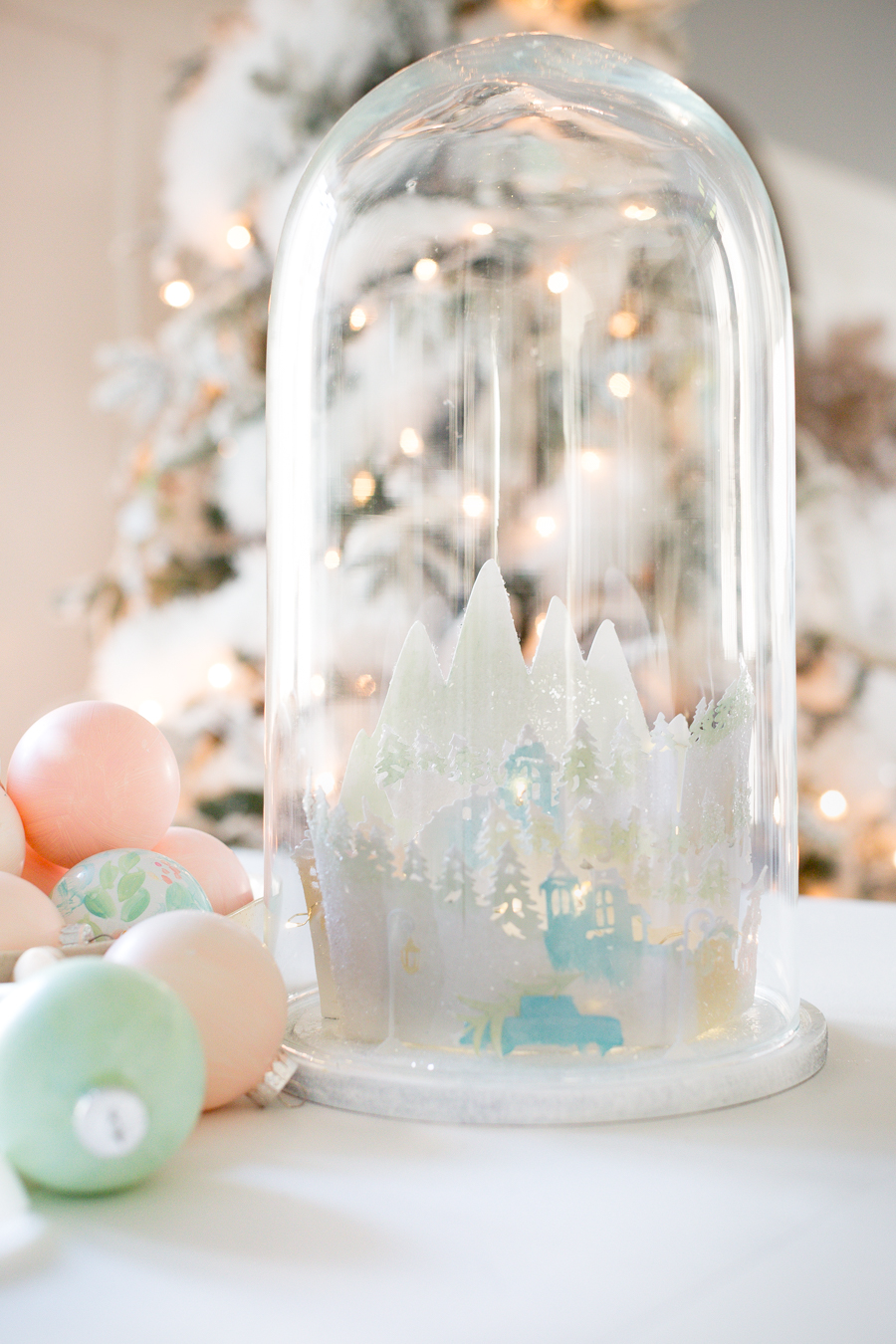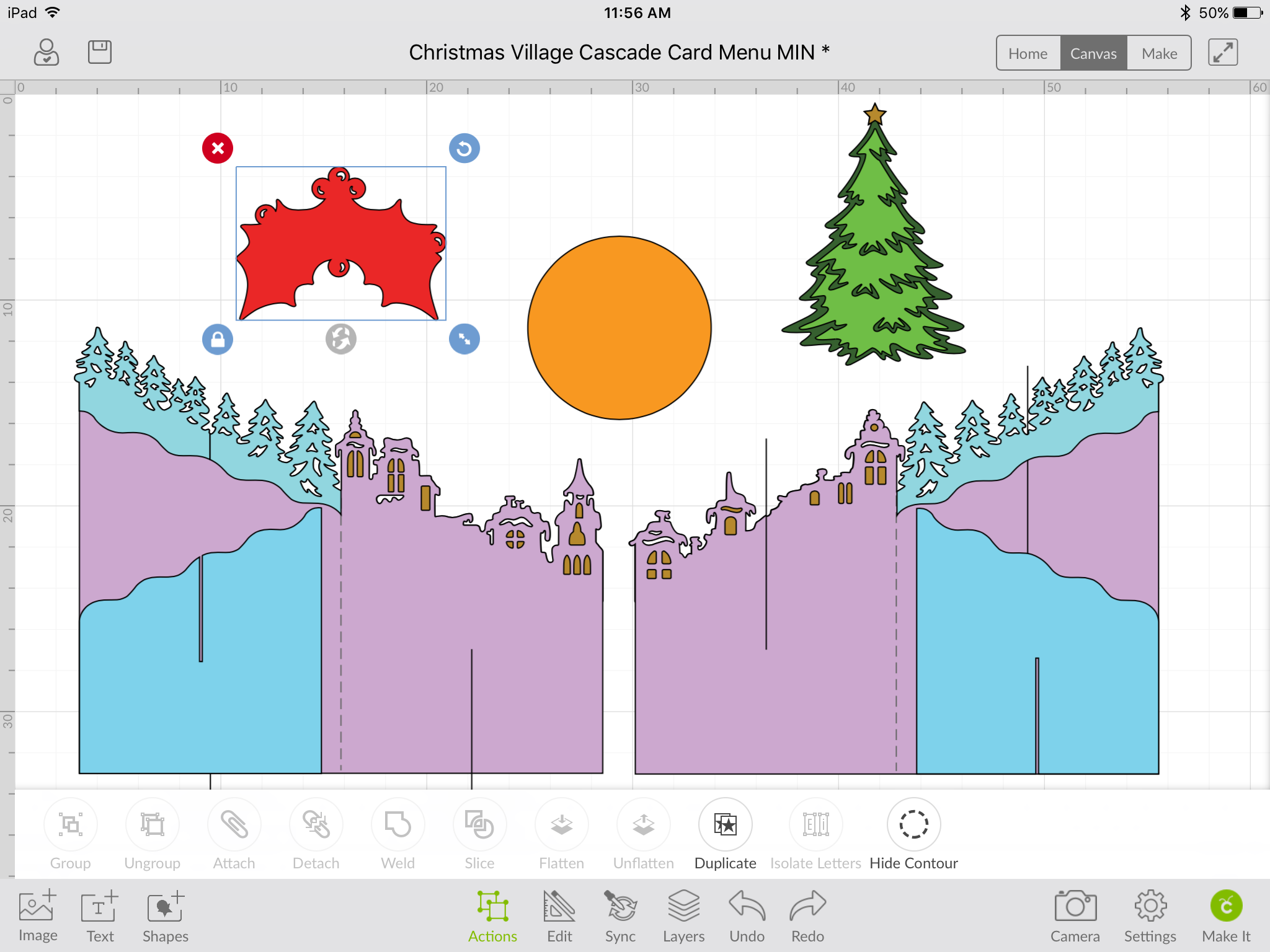 I used the Christmas Village Cascade Card but instead of using as a card I decided to use each piece separately and deleted the items that I knew I would not be using, such as the holly, tree, and moon.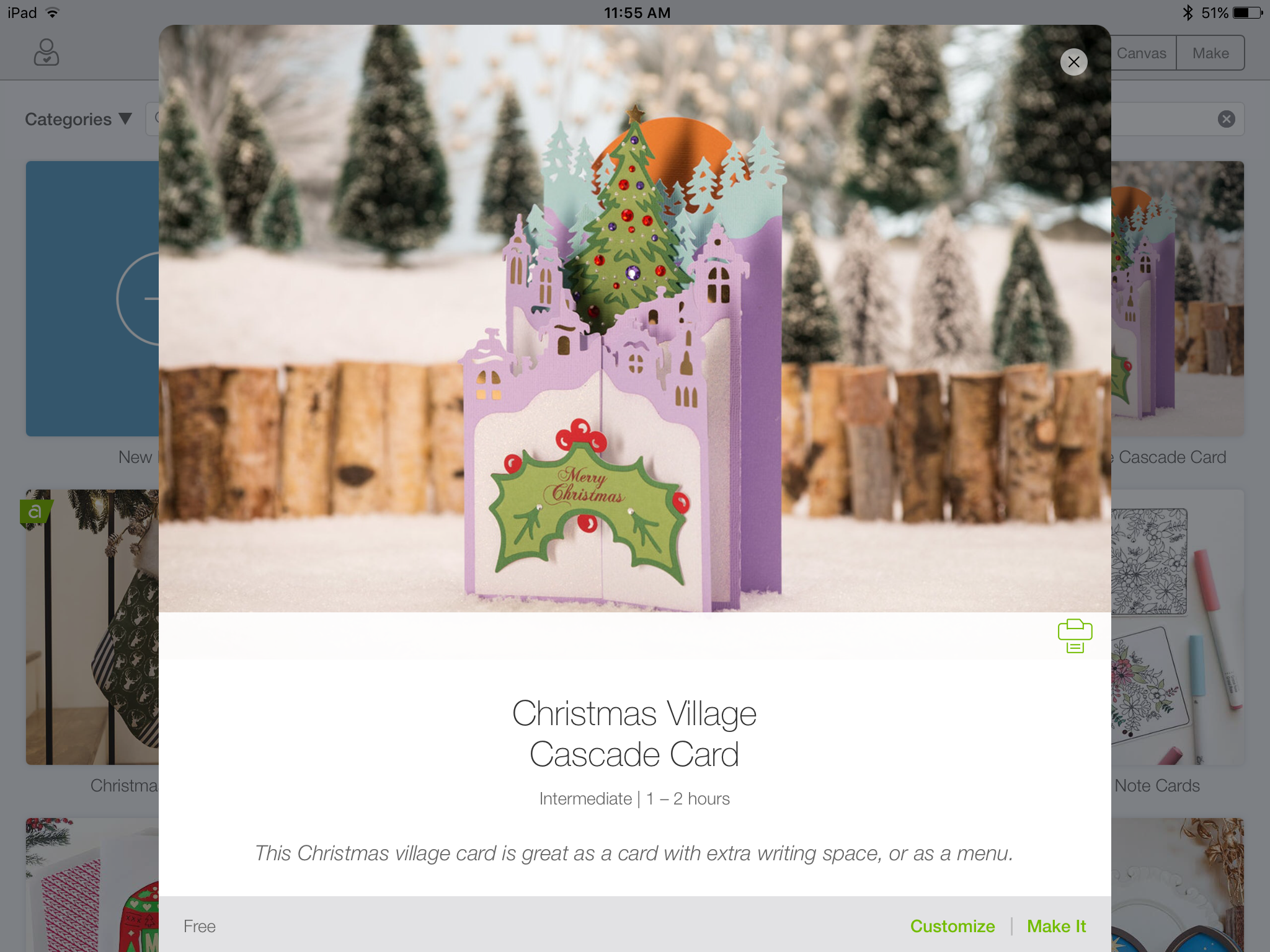 This is what the card would like. It's truly beautiful but I originally wanted to make a little village on a wreath. Unfortunately, it did not turn out how I envisioned it and so I decided to make the little cloche, which I love.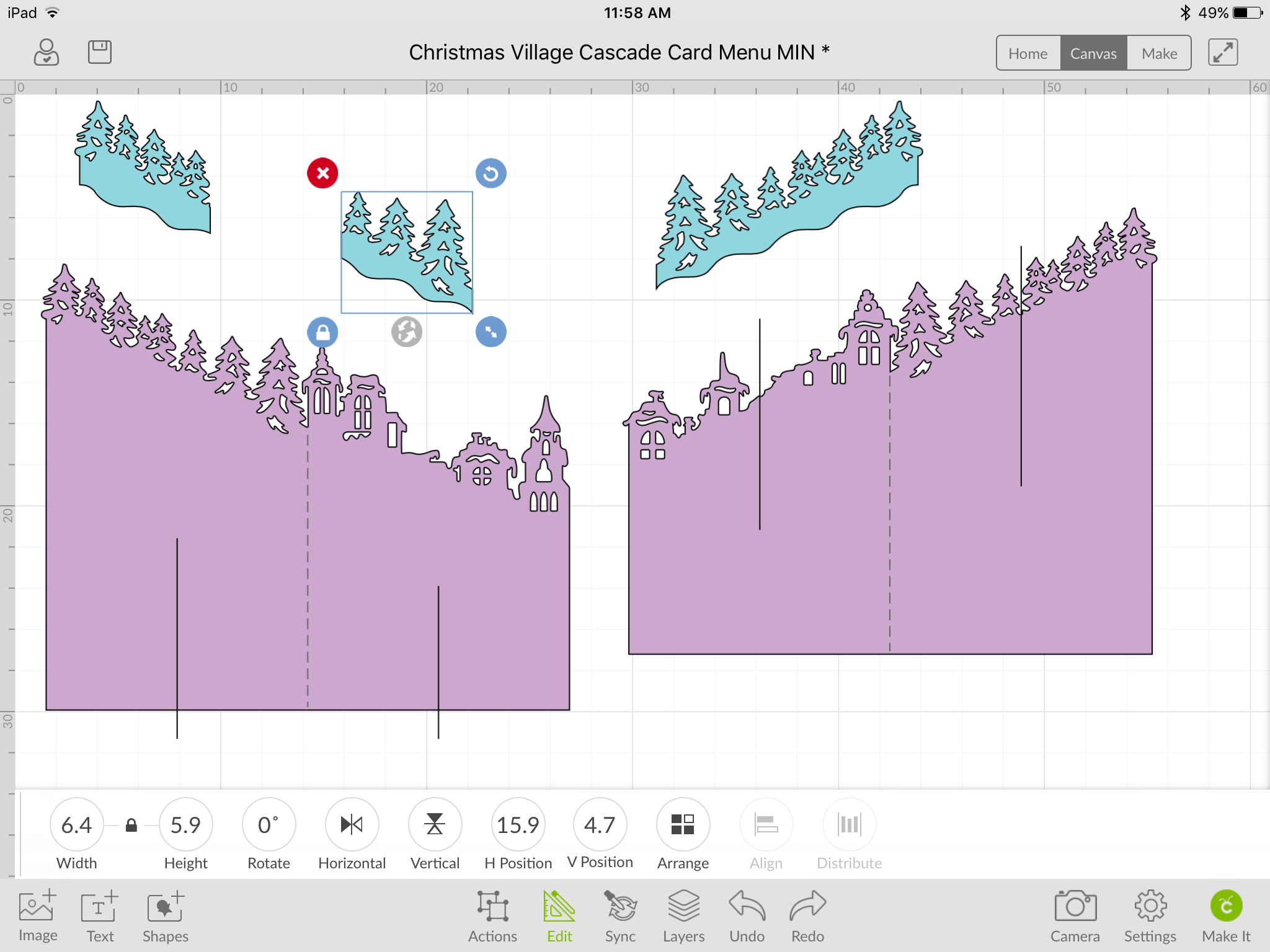 We then sized them to the size that would fit the cloche.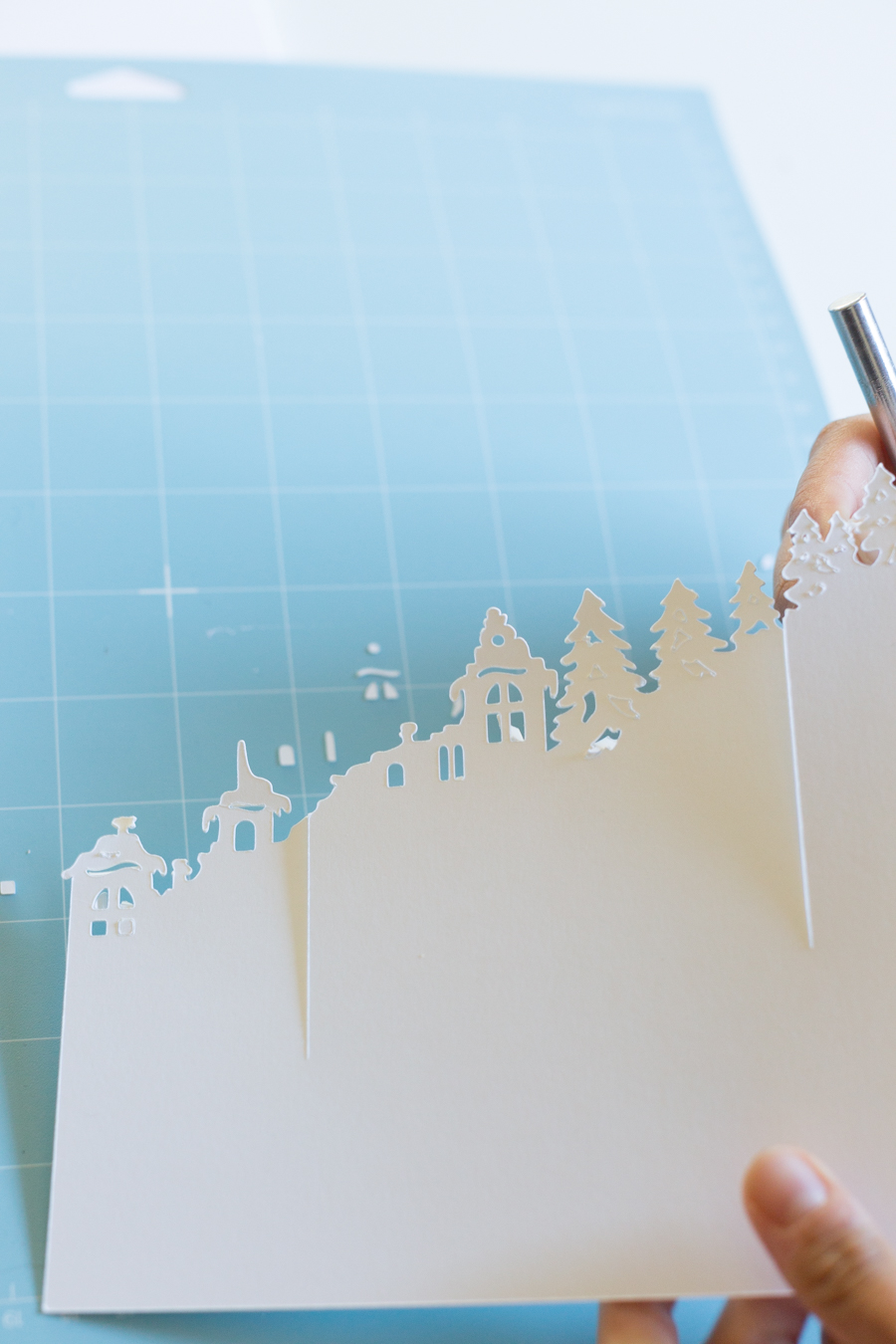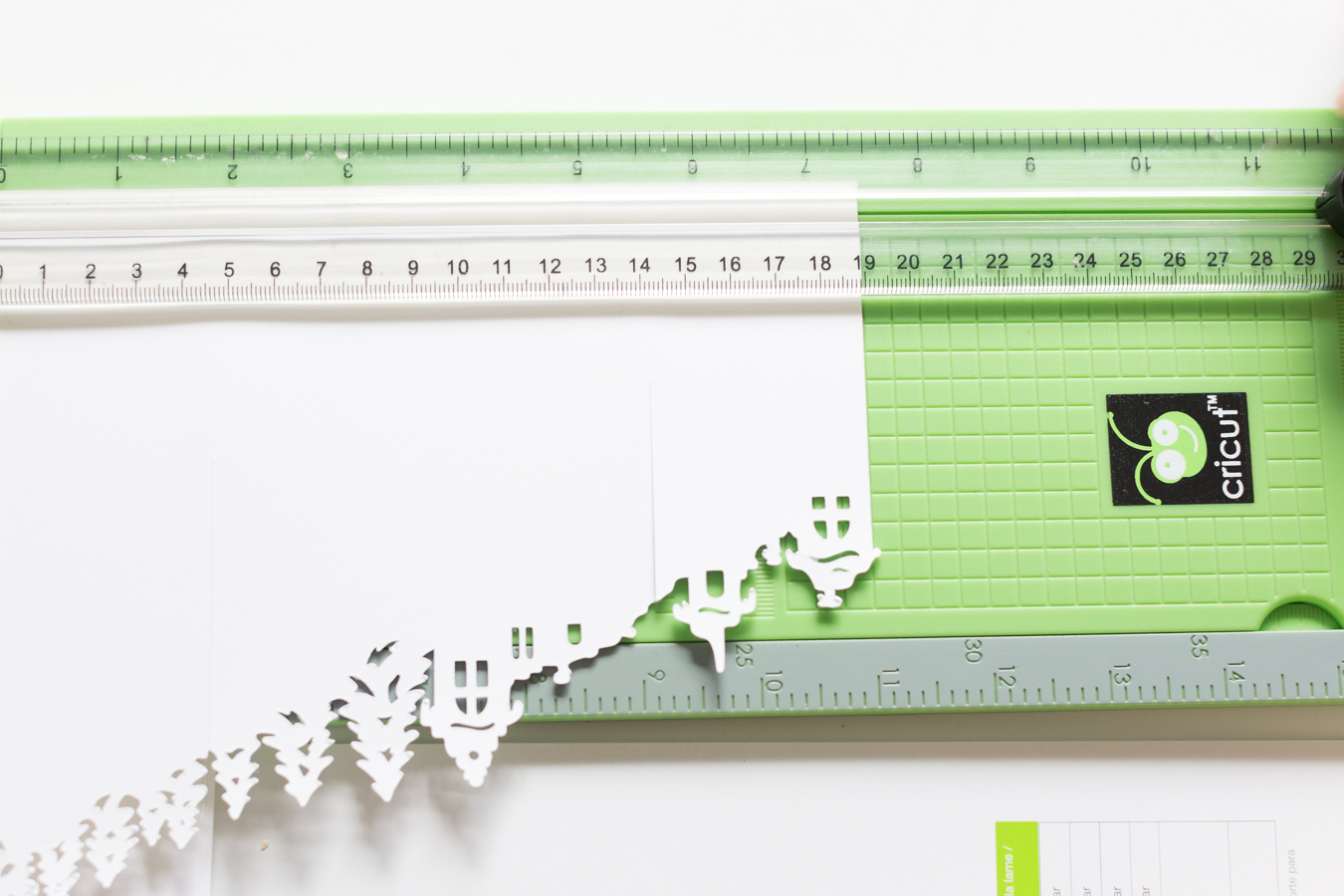 I then decided on the various heights of each layer and scored the bottom a little . This is where I folded it and placed the glue to stick to the base of the cloche.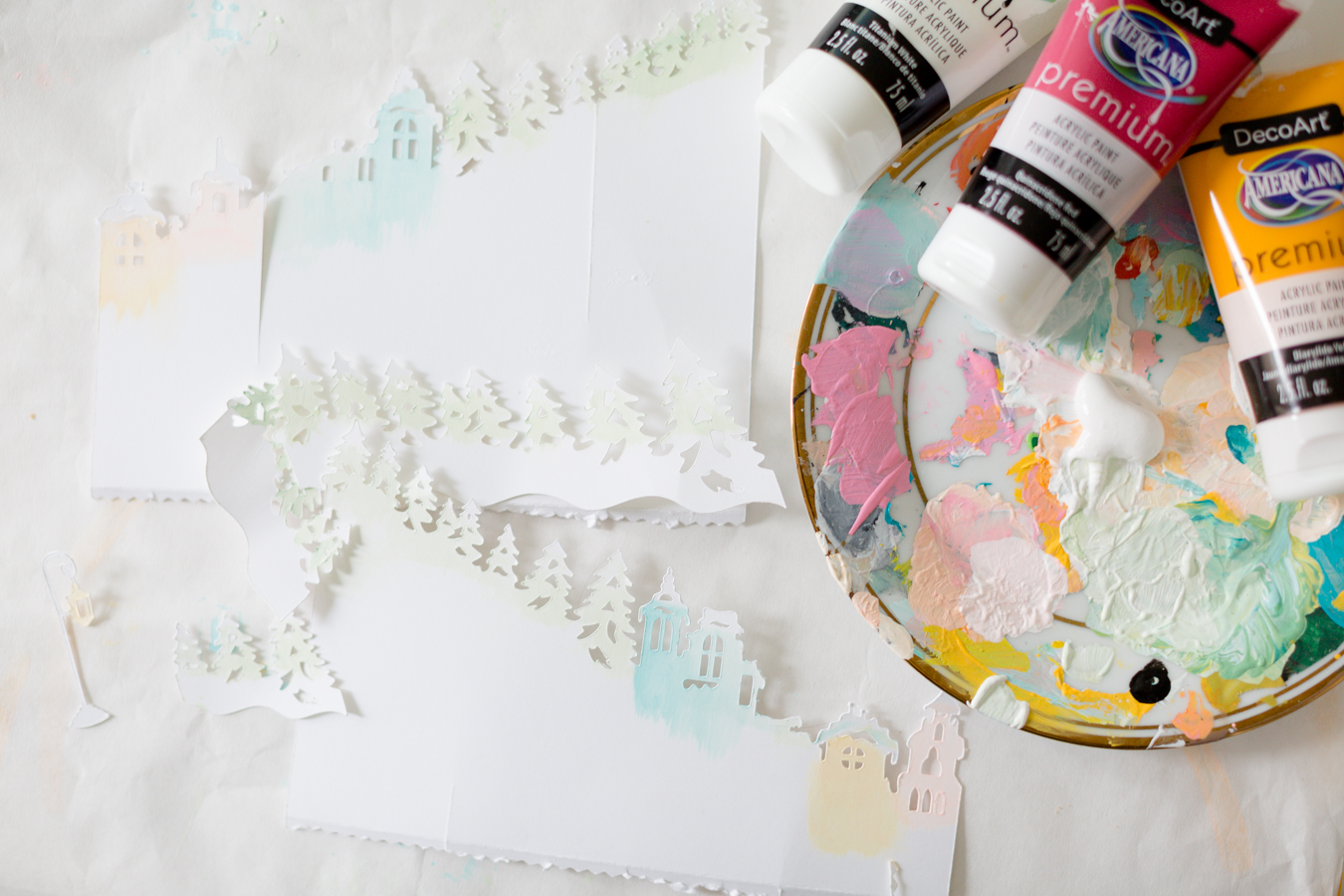 Once all the pieces were cut, I used my favourite paint Americana Premium and mixed all those soft pastel colors I had used on my ornaments.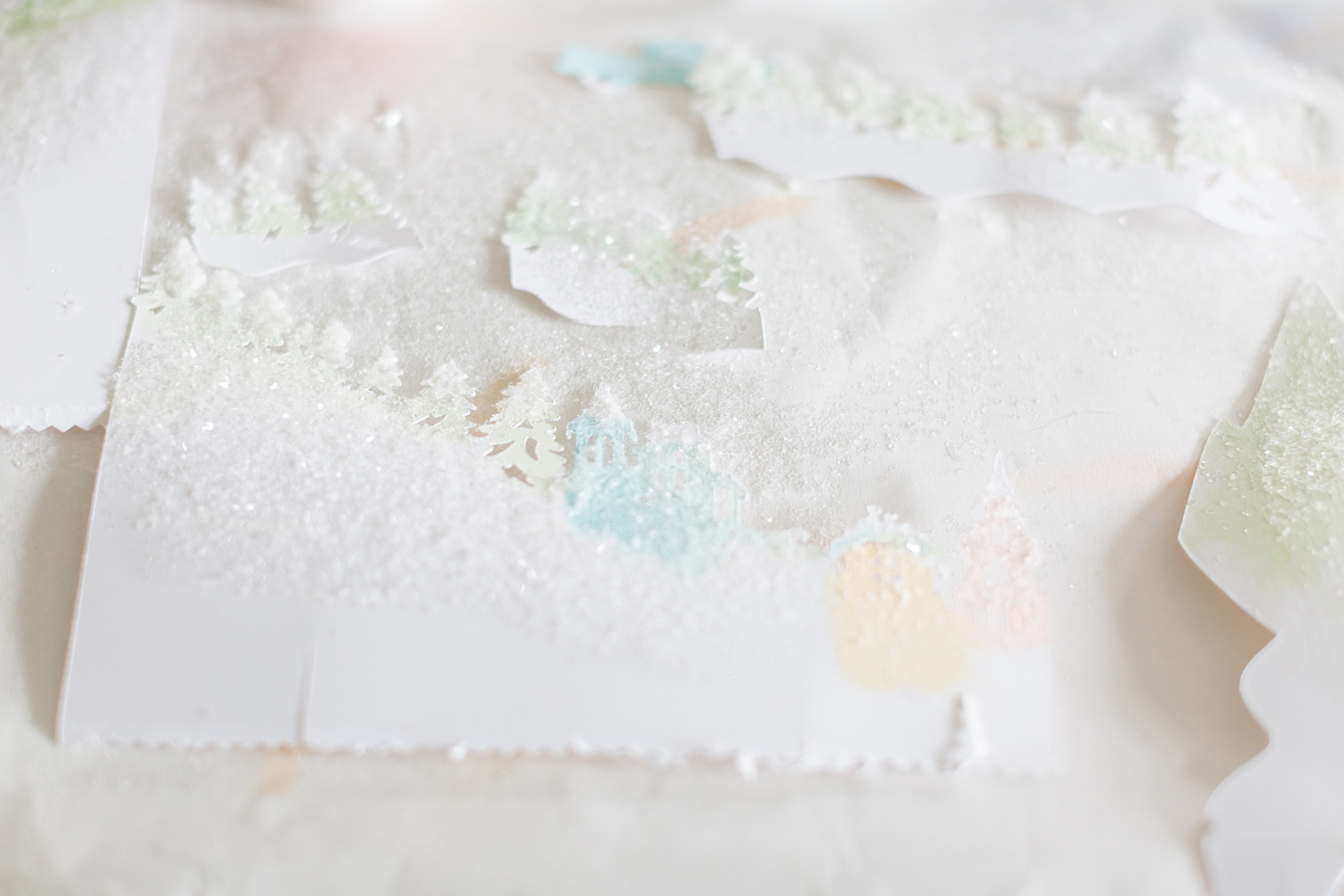 Once the paint was dry, I applied some glue and LOTS of glitter…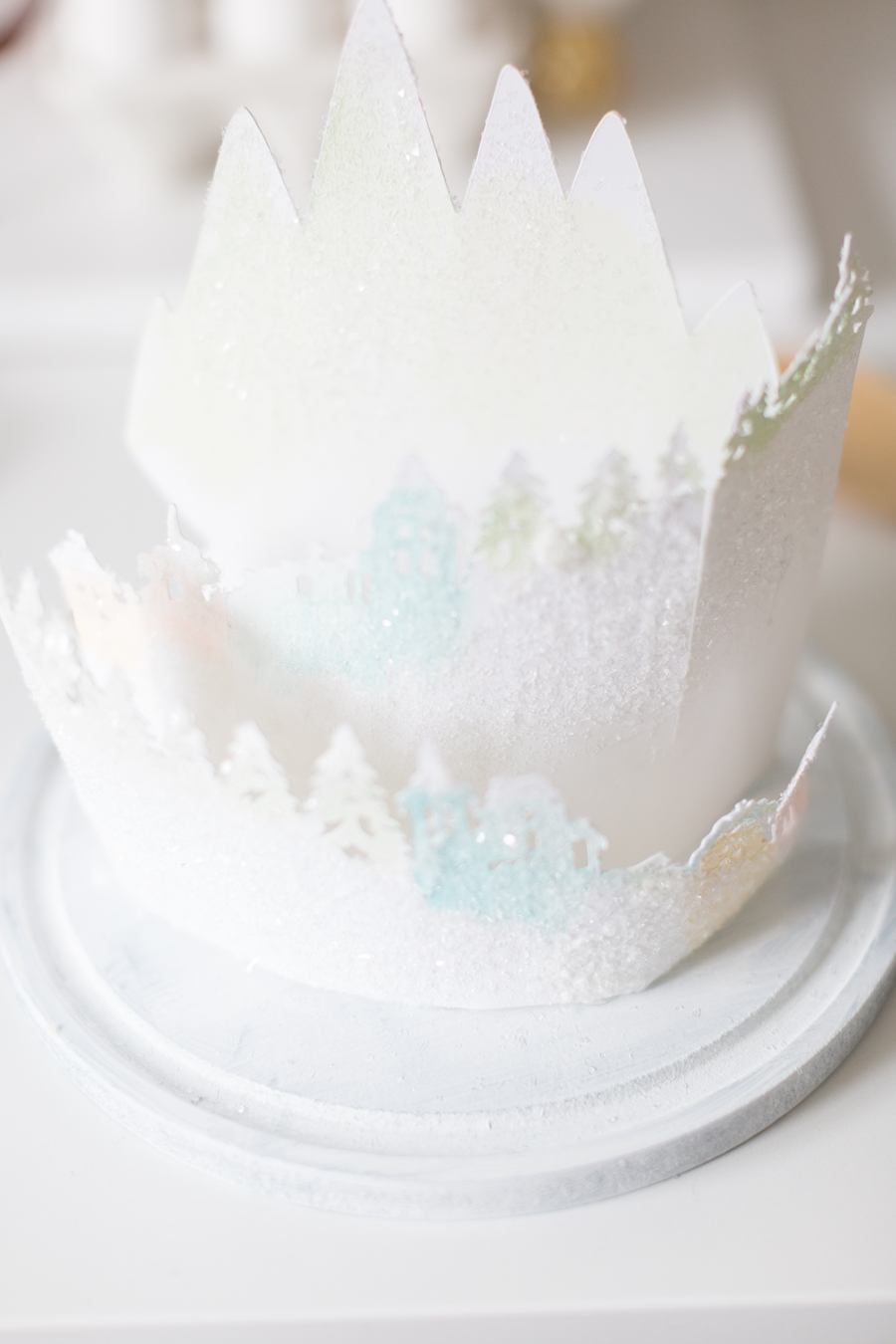 I then used a glue gun to glue all the layers onto the cloche…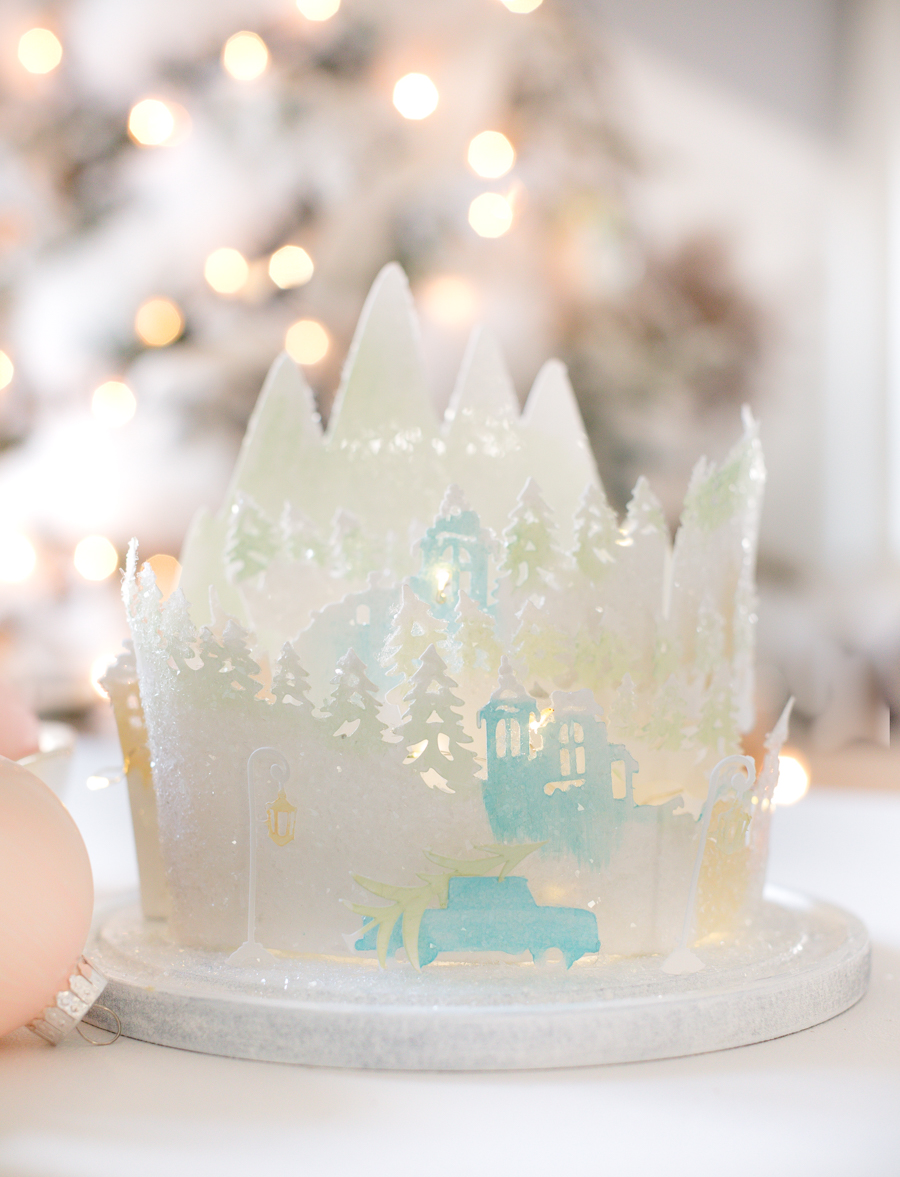 It's a little hard to take photos of it and it looks so much more beautiful in person but I hope you get the idea…:)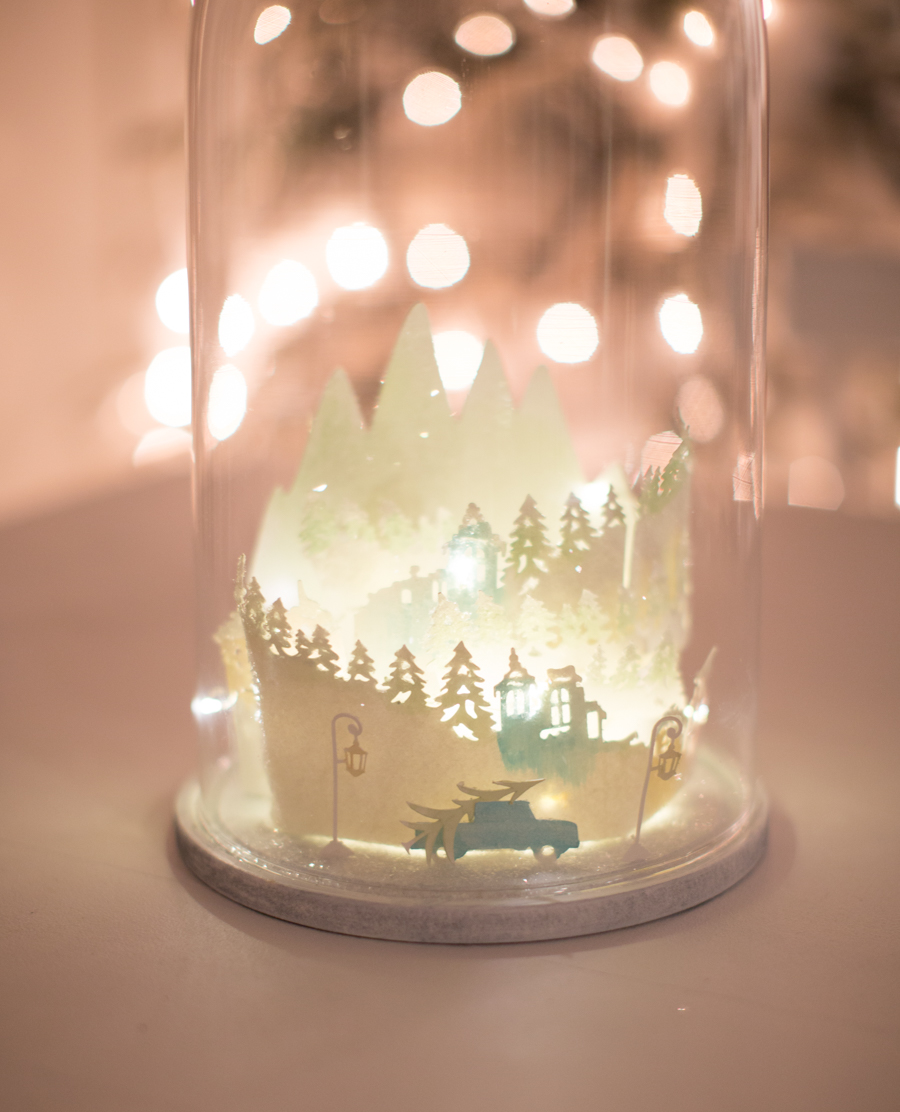 I placed a string of twinkly lights inside and this is what it looks like in the evening.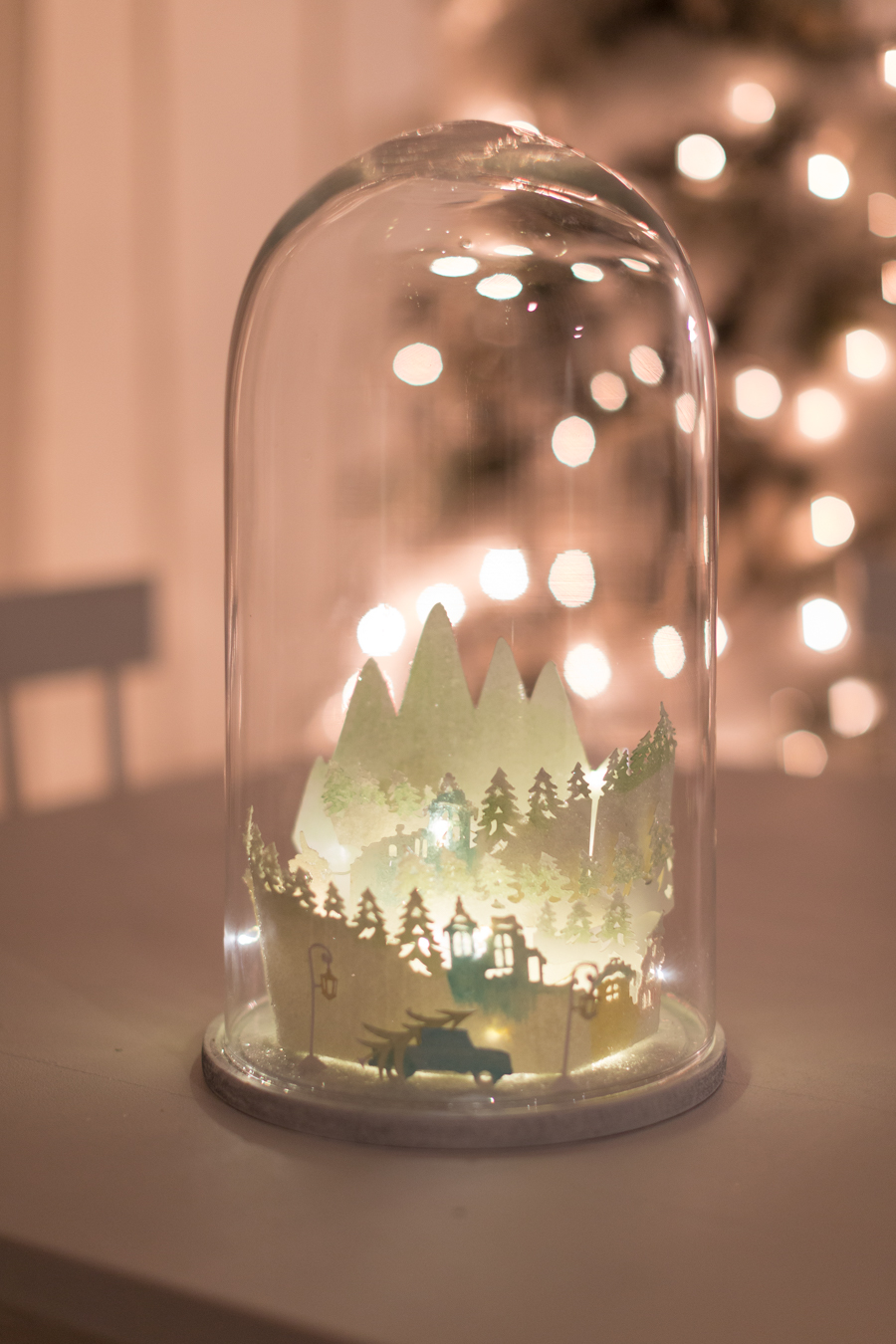 Christmas is so magical!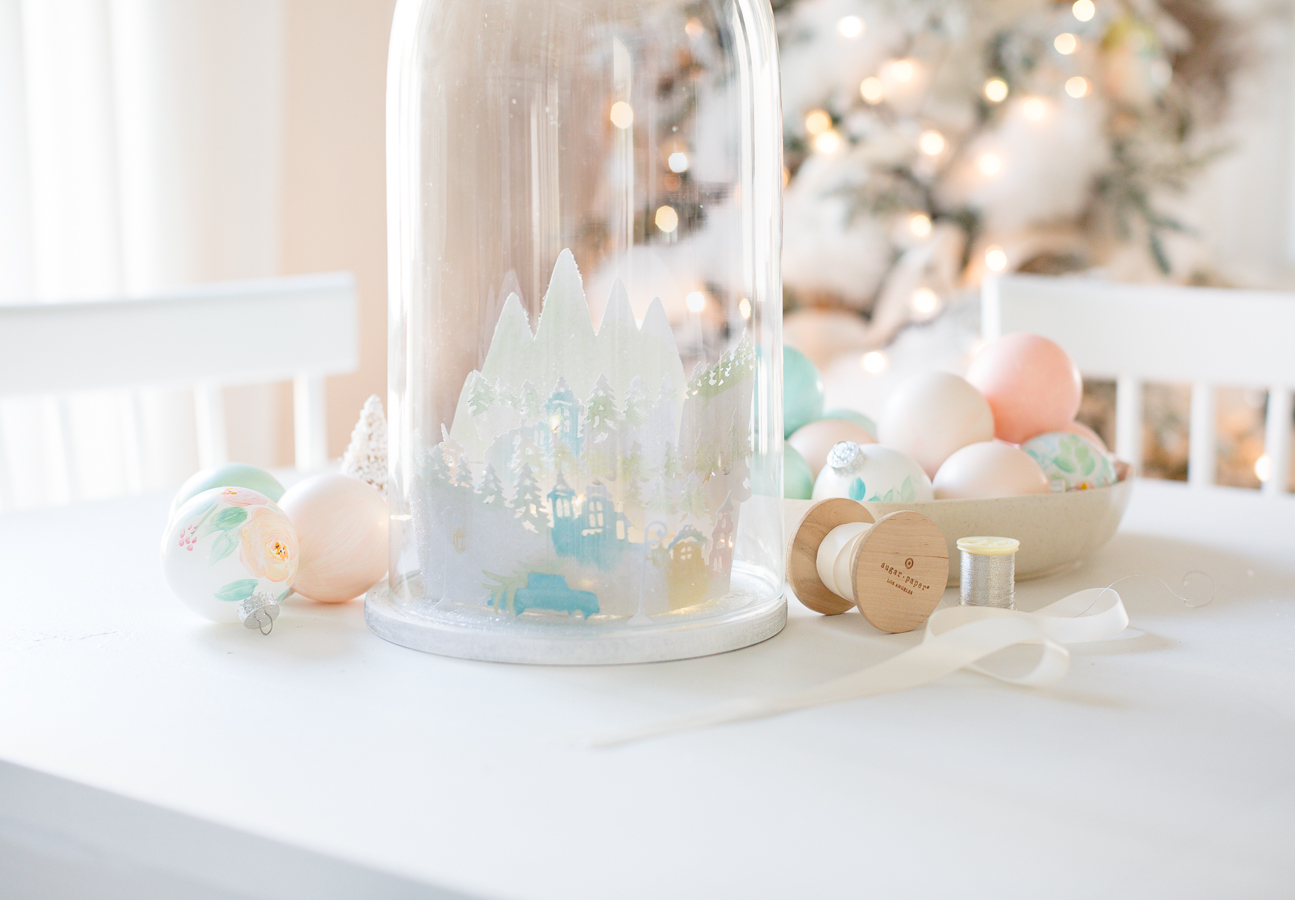 I love it so much and I can't wait to make more. I also can't wait to continue to play with my Cricut. You guys, it's just so cool!
Head on over to my the DecoArt blog to check out all the amazing holiday projects my friends have made and also for a chance to win your very own Cricut Essential Tool Kit !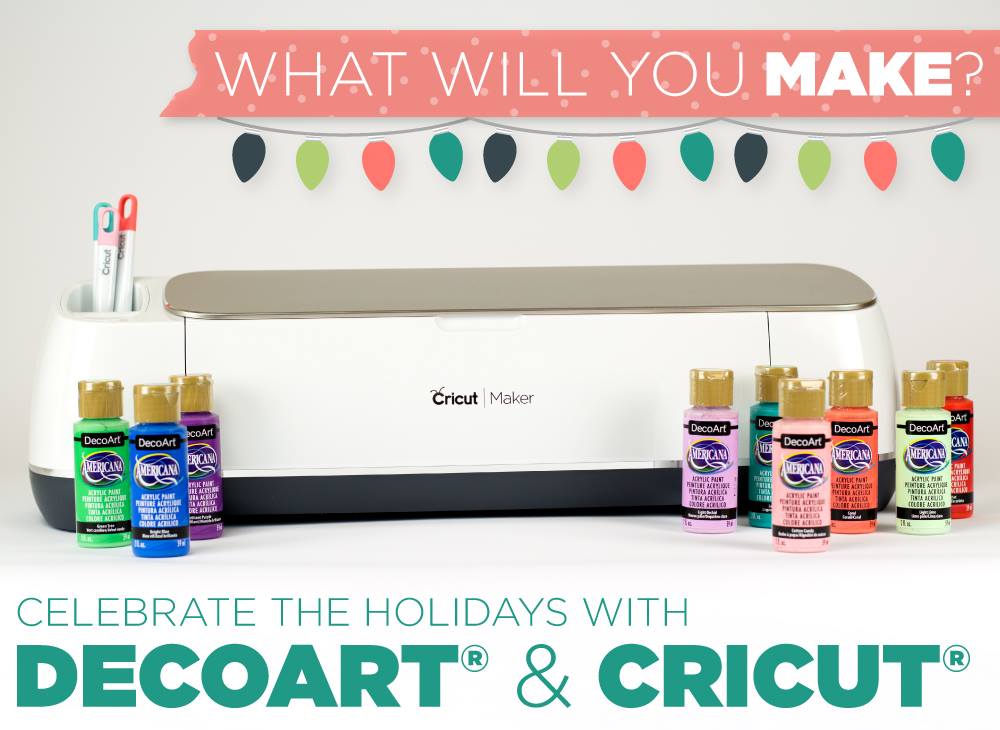 Thank you so much for stopping by today. Wishing you a beautiful weekend.
much love,
Lucy