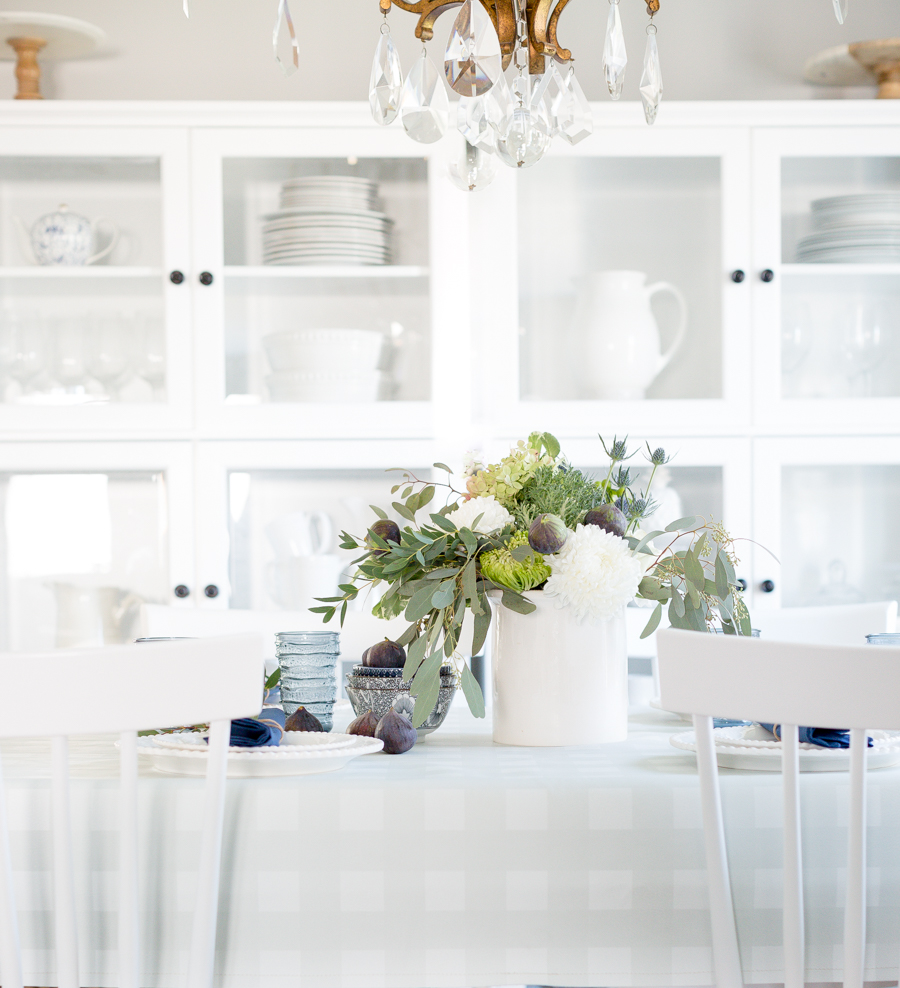 Hello friends I hope you've been well.  I'm super excited about today's post because I get to share with you a brand new partnership between my absolute favourite designer Shae McGee from Studio McGee and
Gathre.  Gathre came up with the brilliant idea of making wipeable bonded leather mats and most recently partnered with Studio McGee to produce tablecolths. They are designed with function and style in mind. They're wipeable, so you can use them to protect your tabletop and for easy clean up.
And of course they are beautiful and stylish.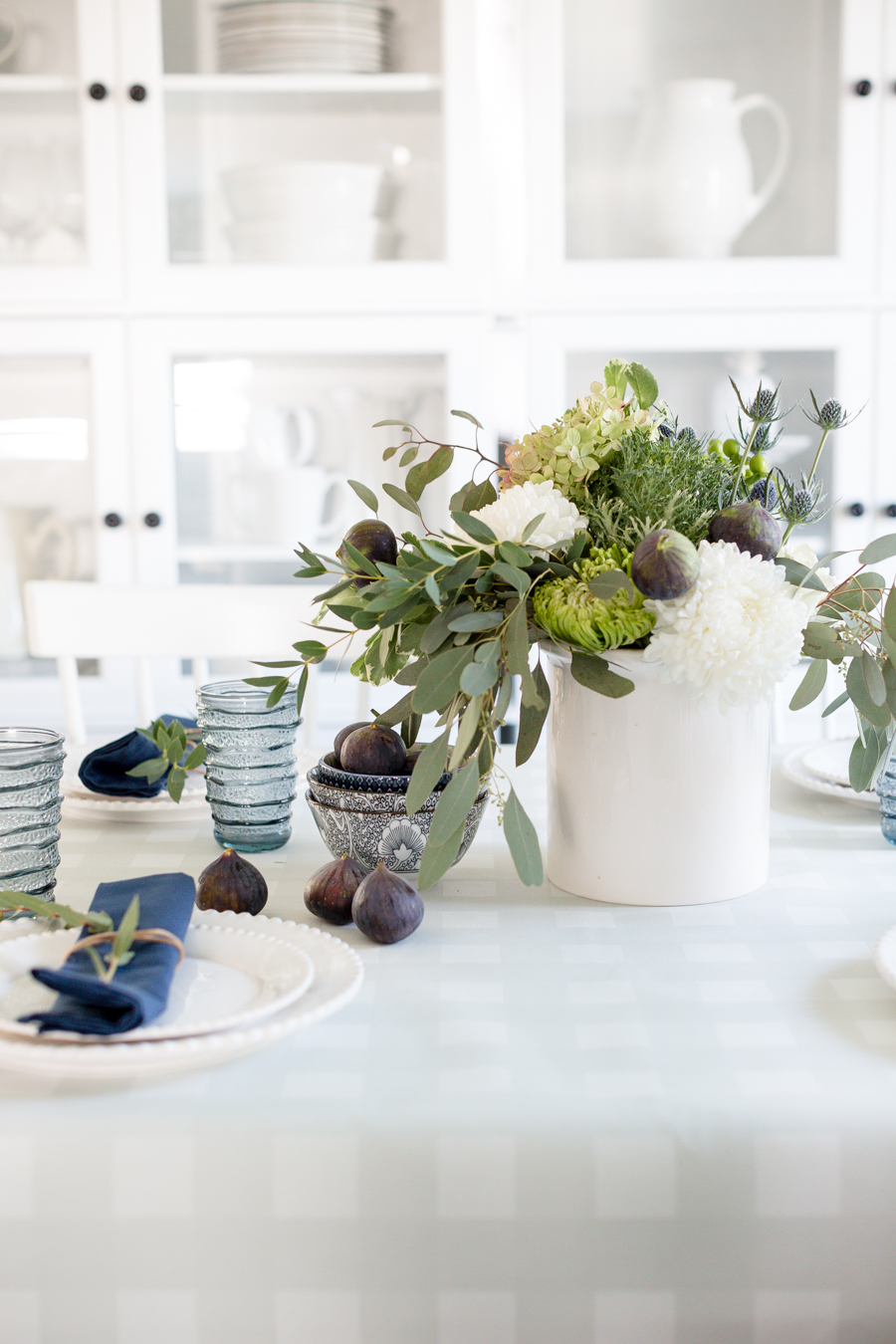 I received the Buffalo Check tablecloth  is a soft muted green/gray. Isn't it pretty?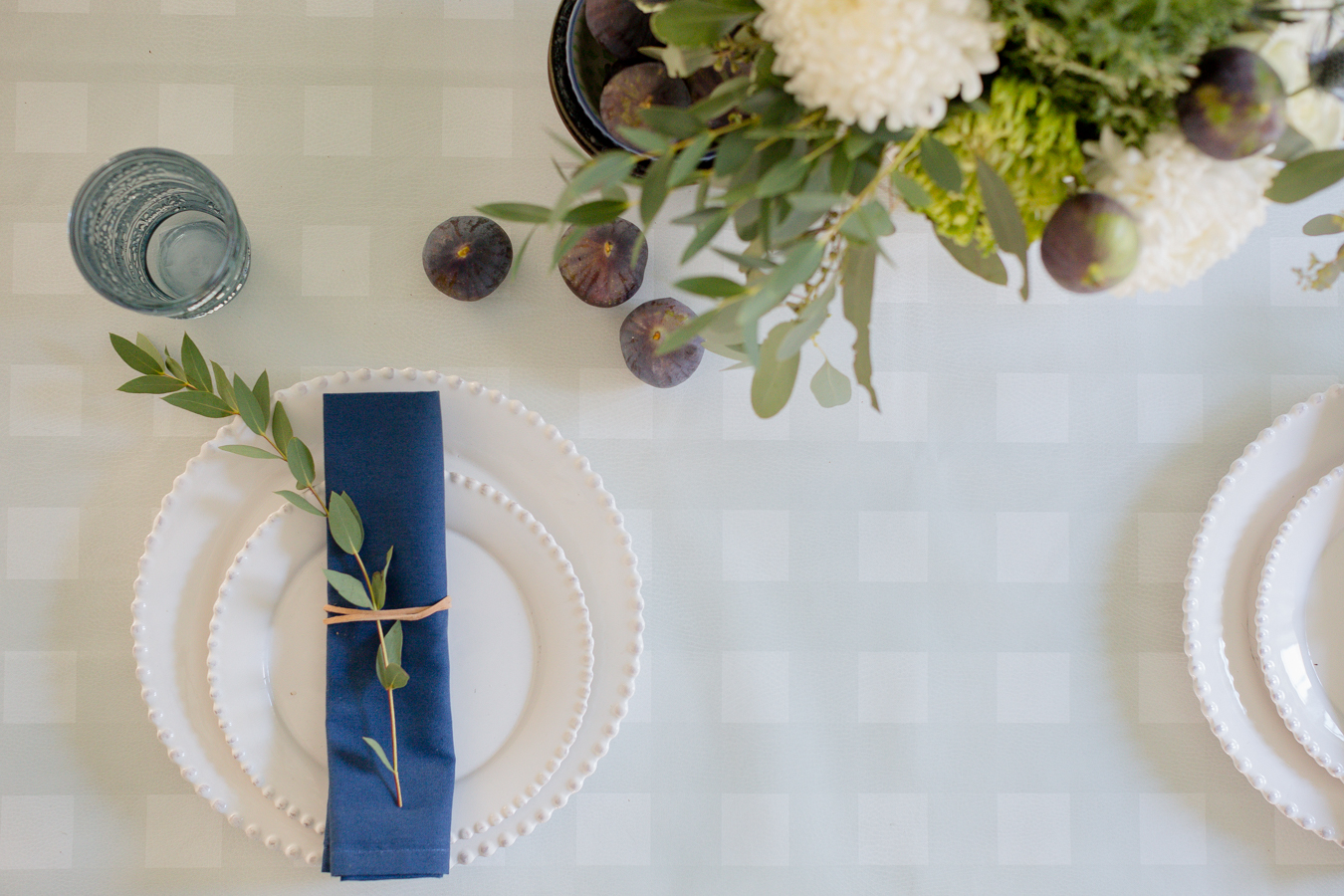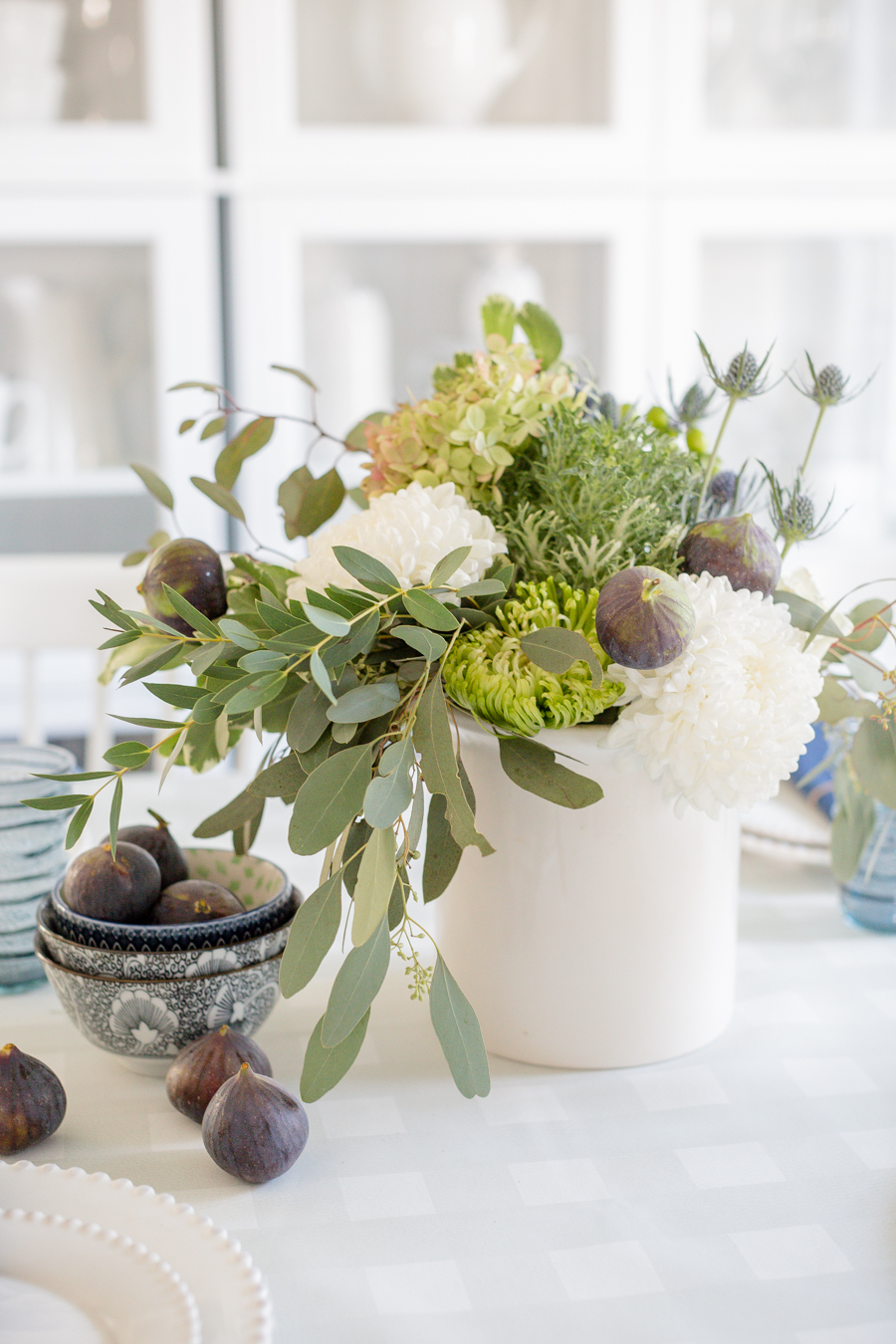 I love how it coordinates with my own style…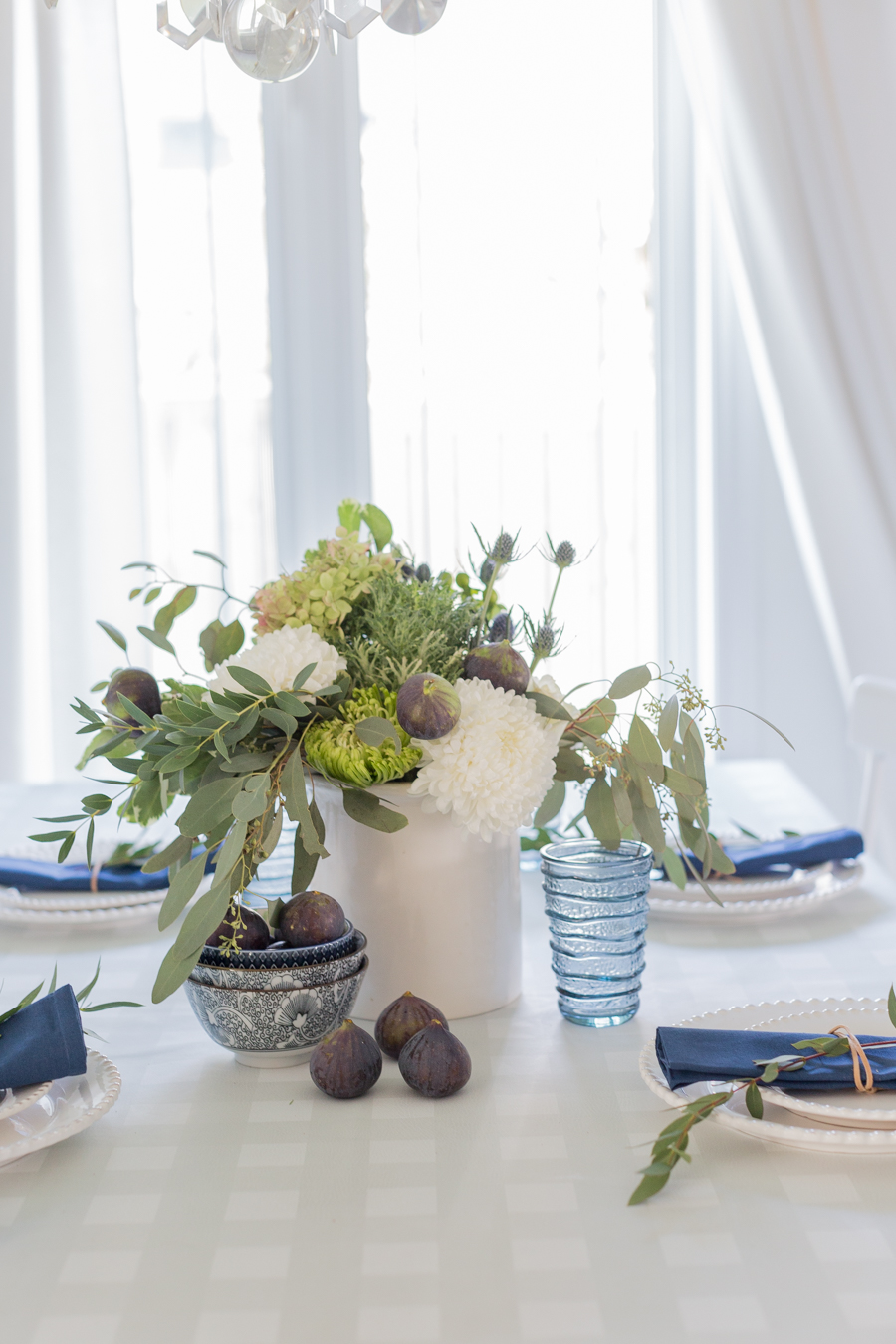 Of course I paired it with blue…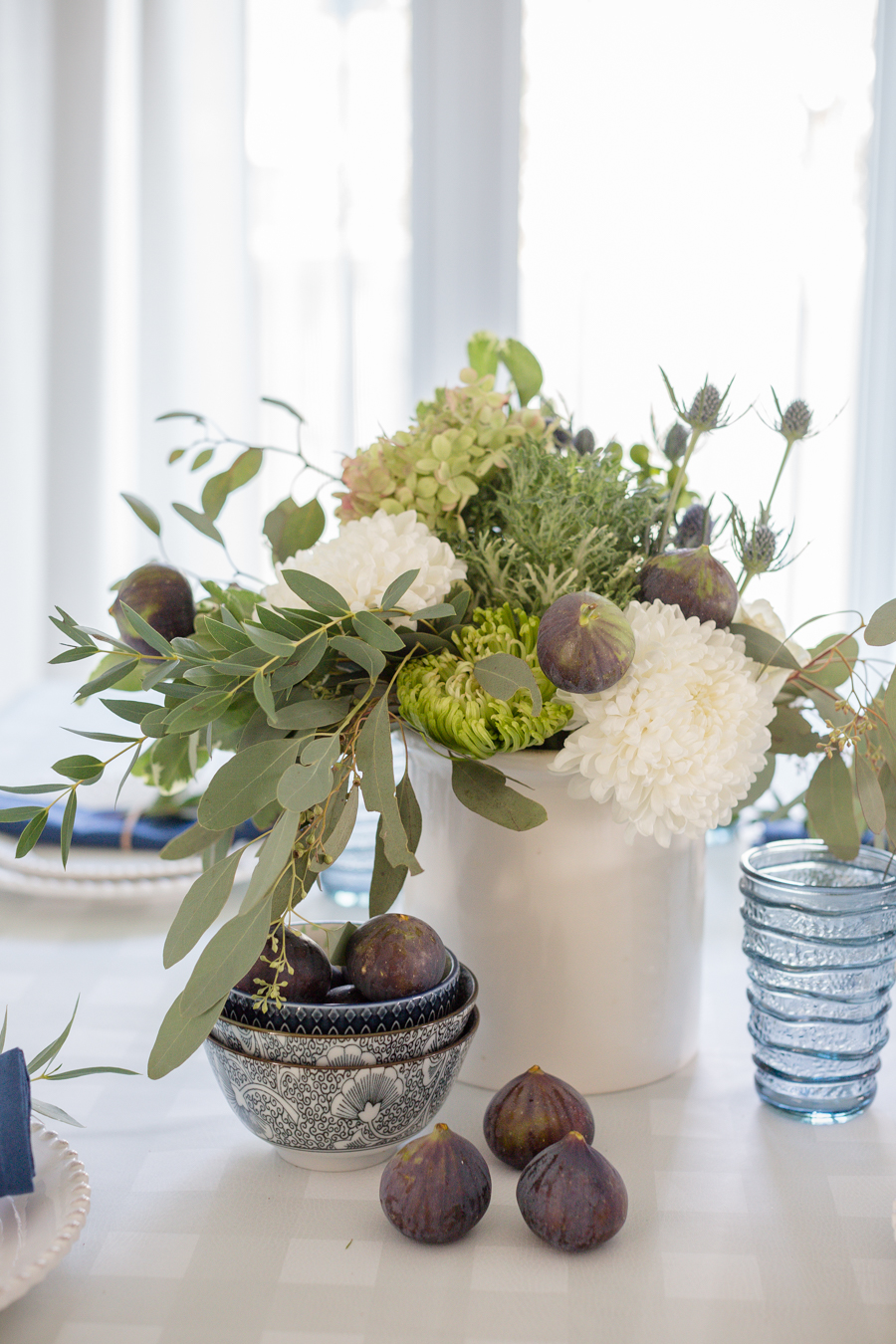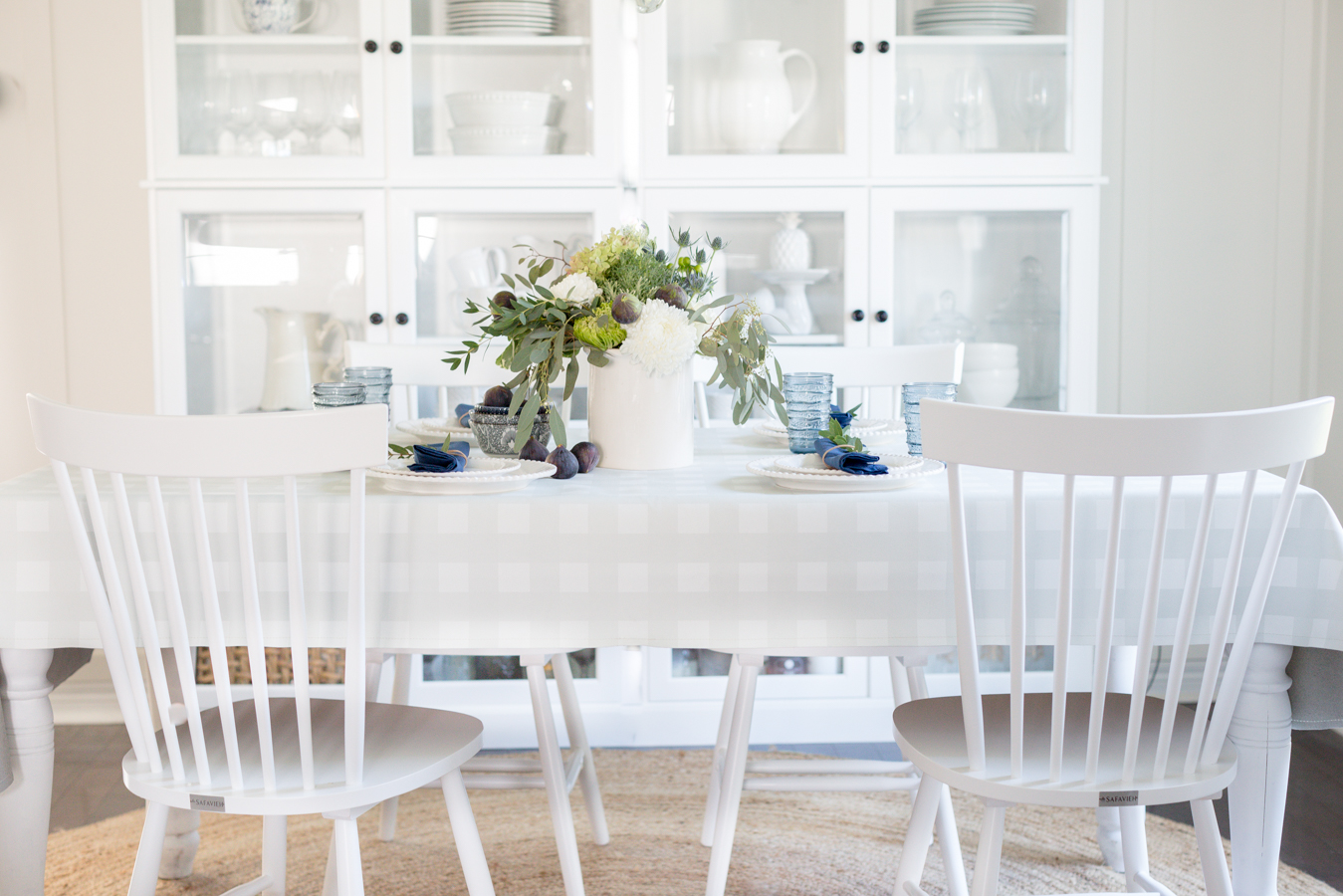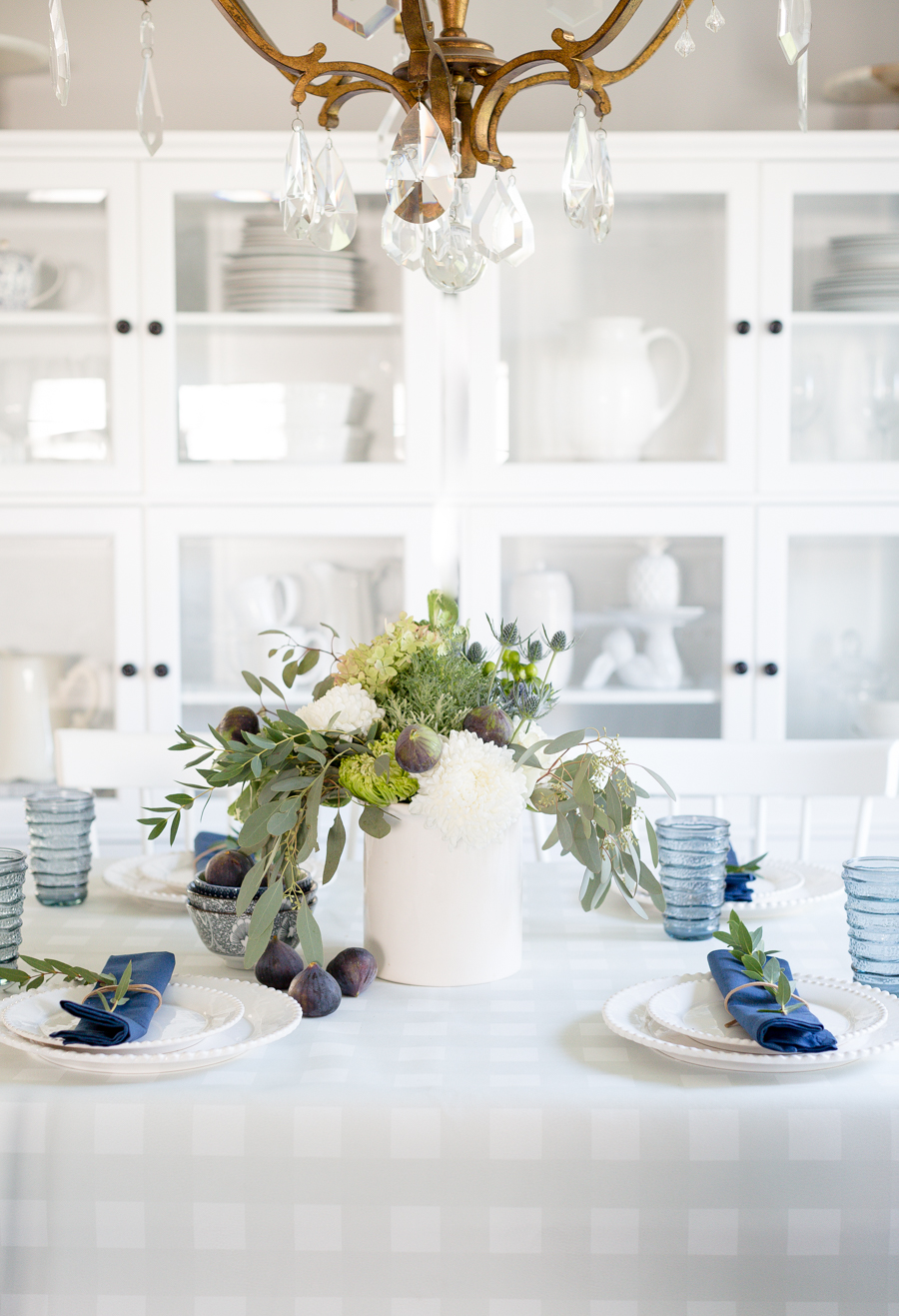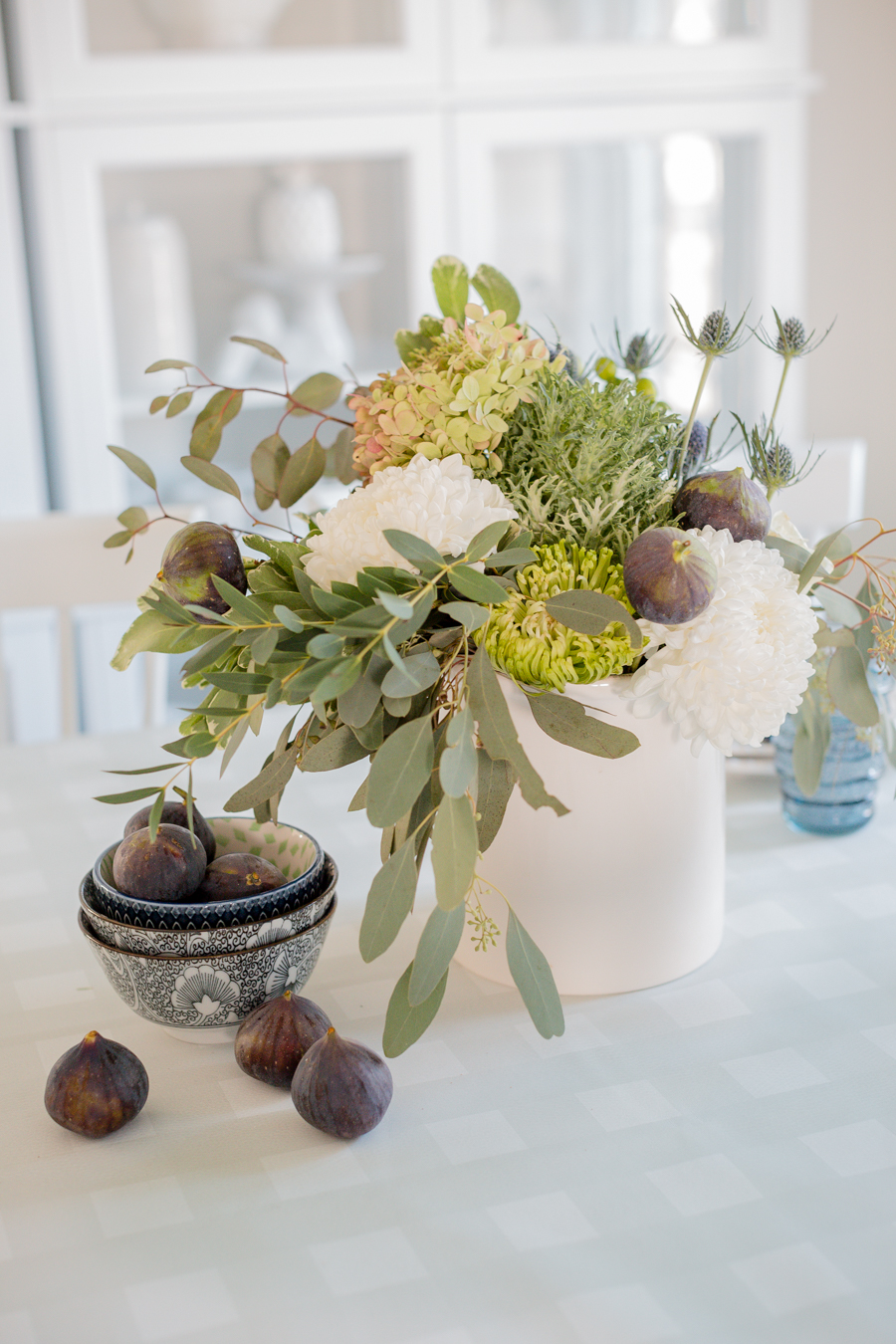 Here are some other looks I played with…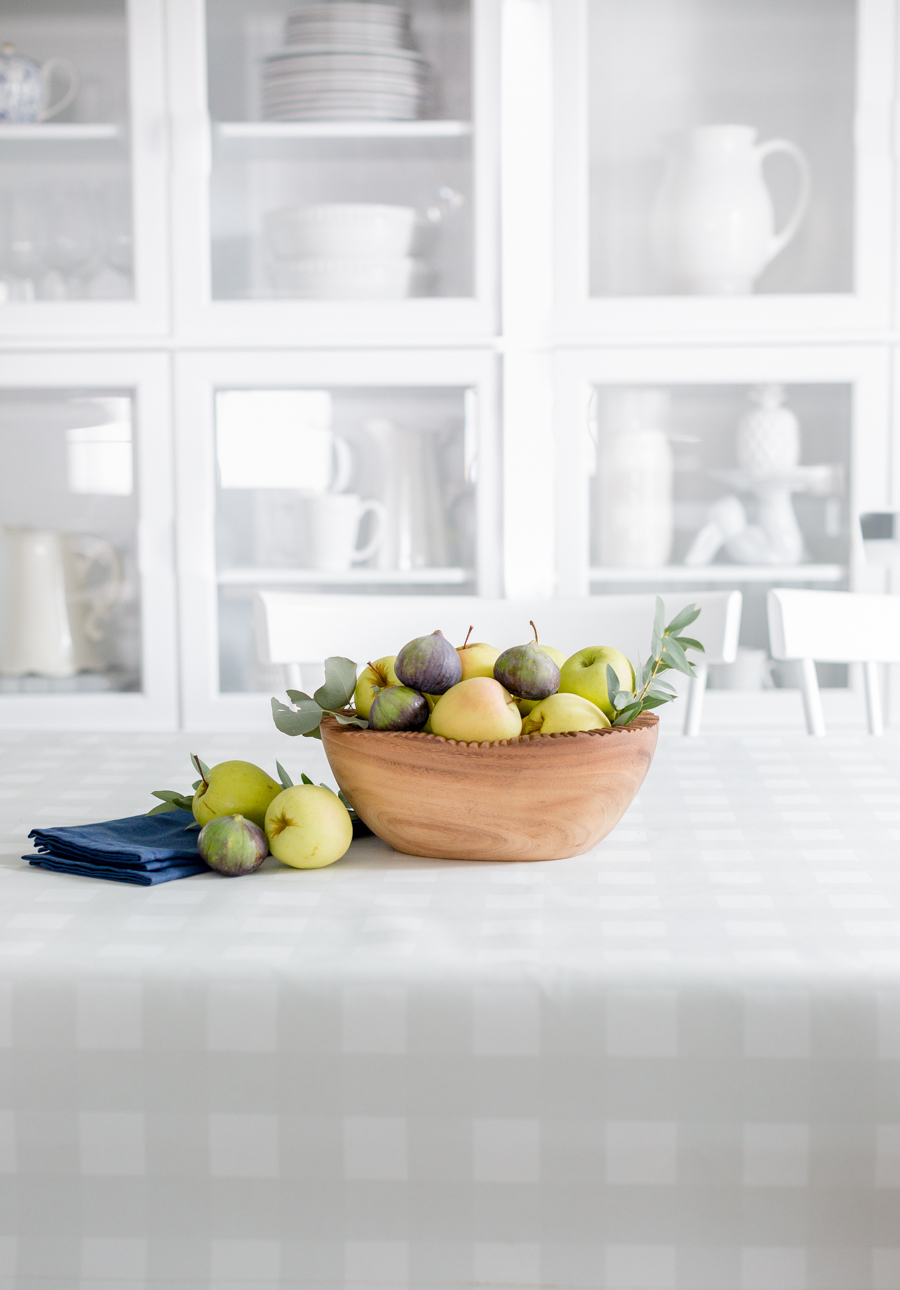 Just a simple centerpiece…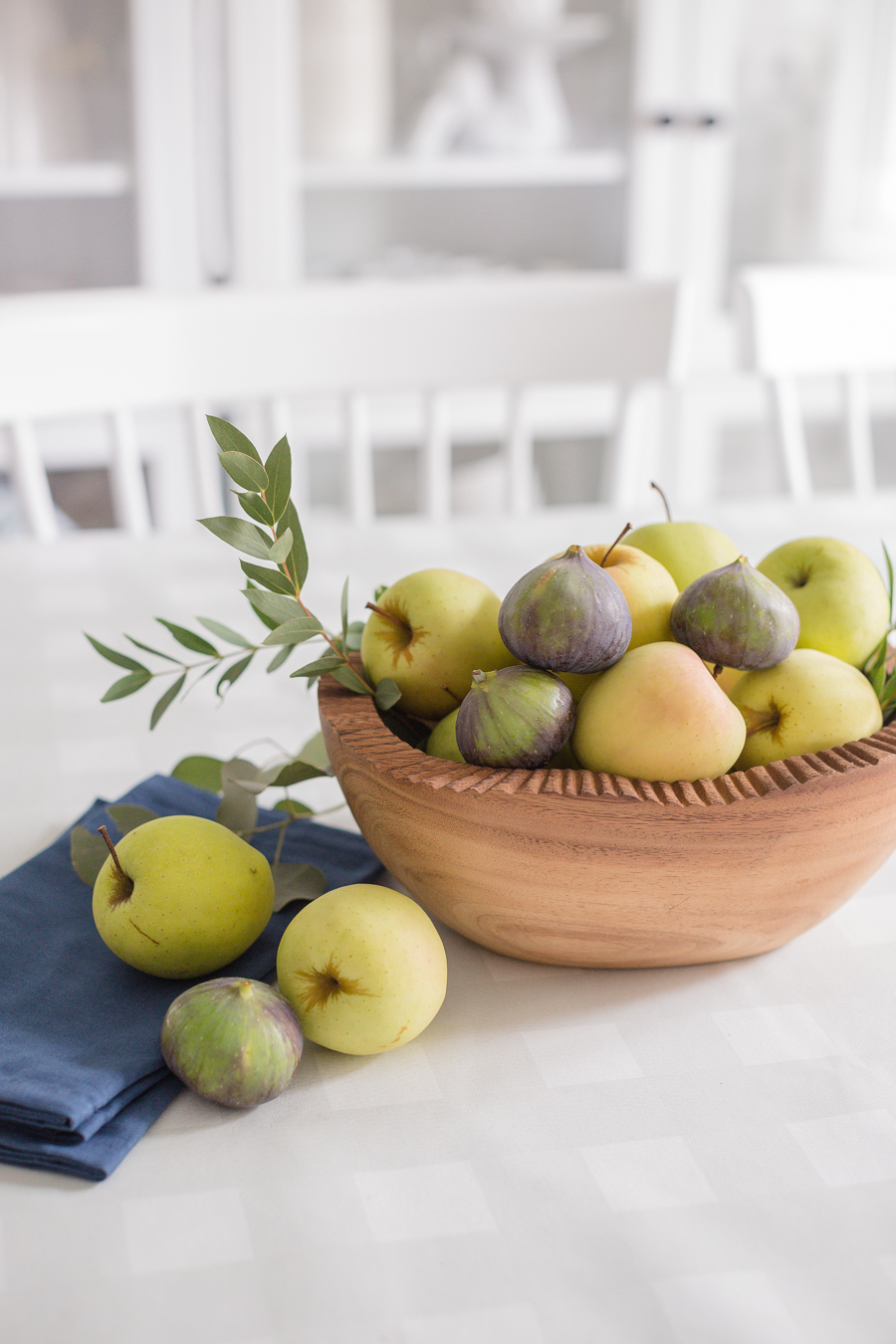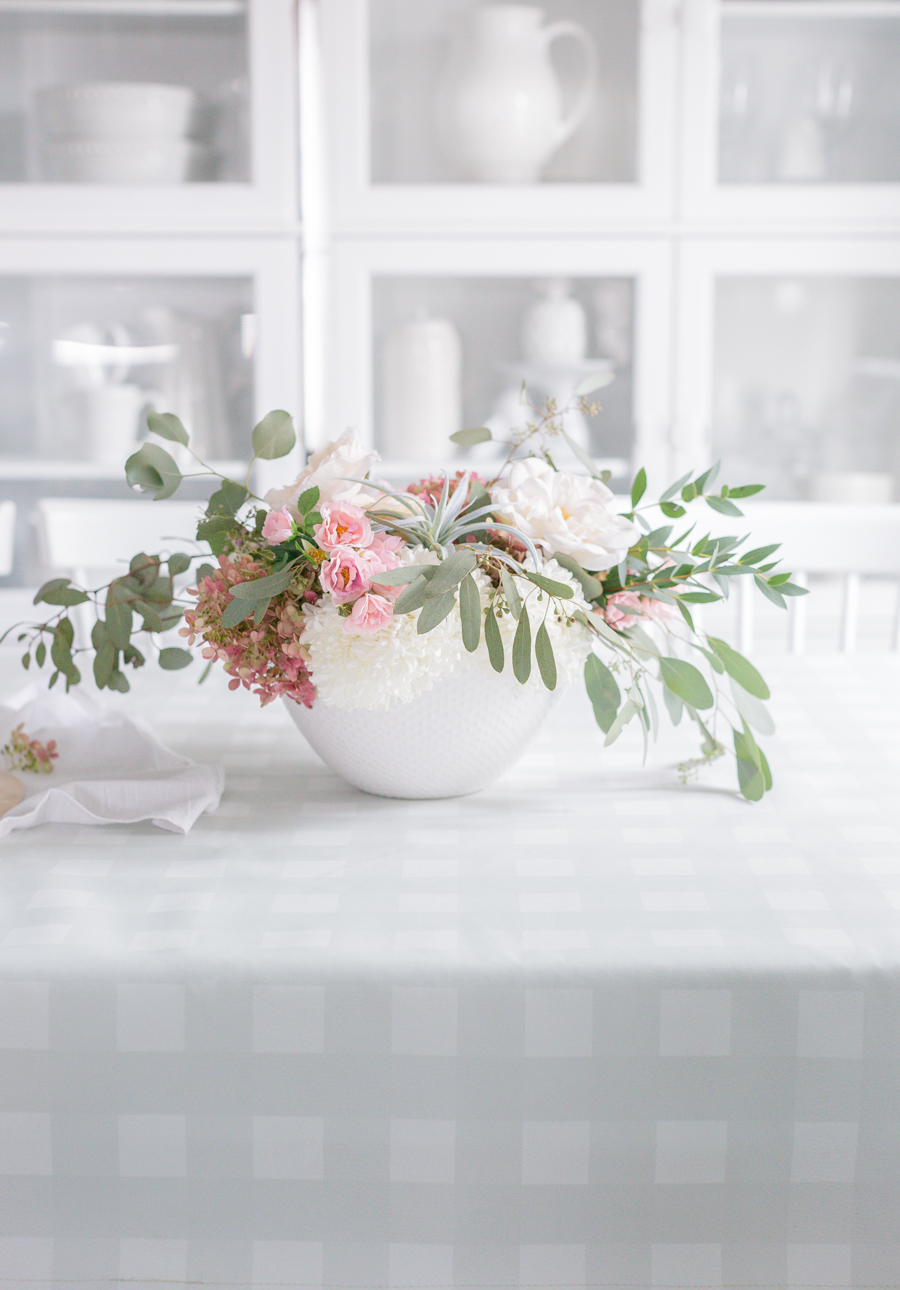 And a little bit of pinks.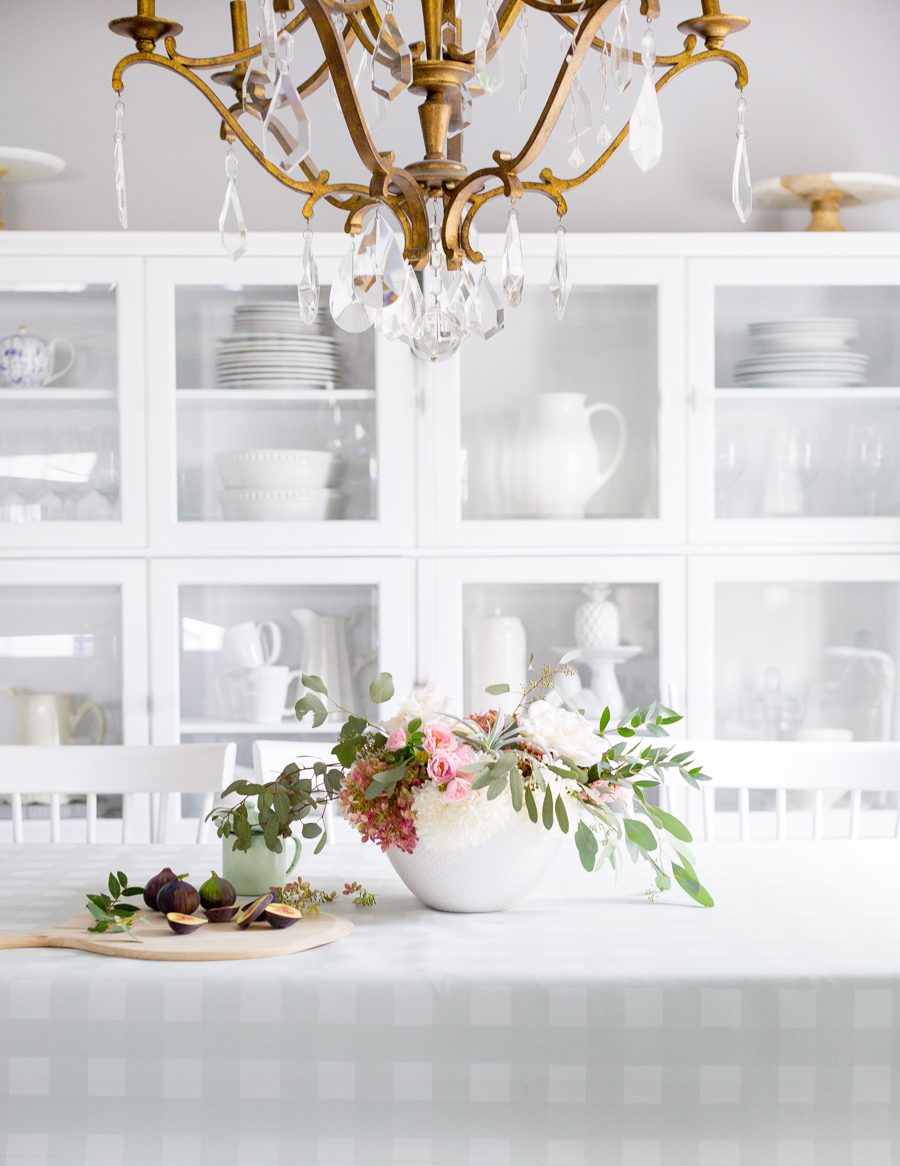 I love this for summer or spring.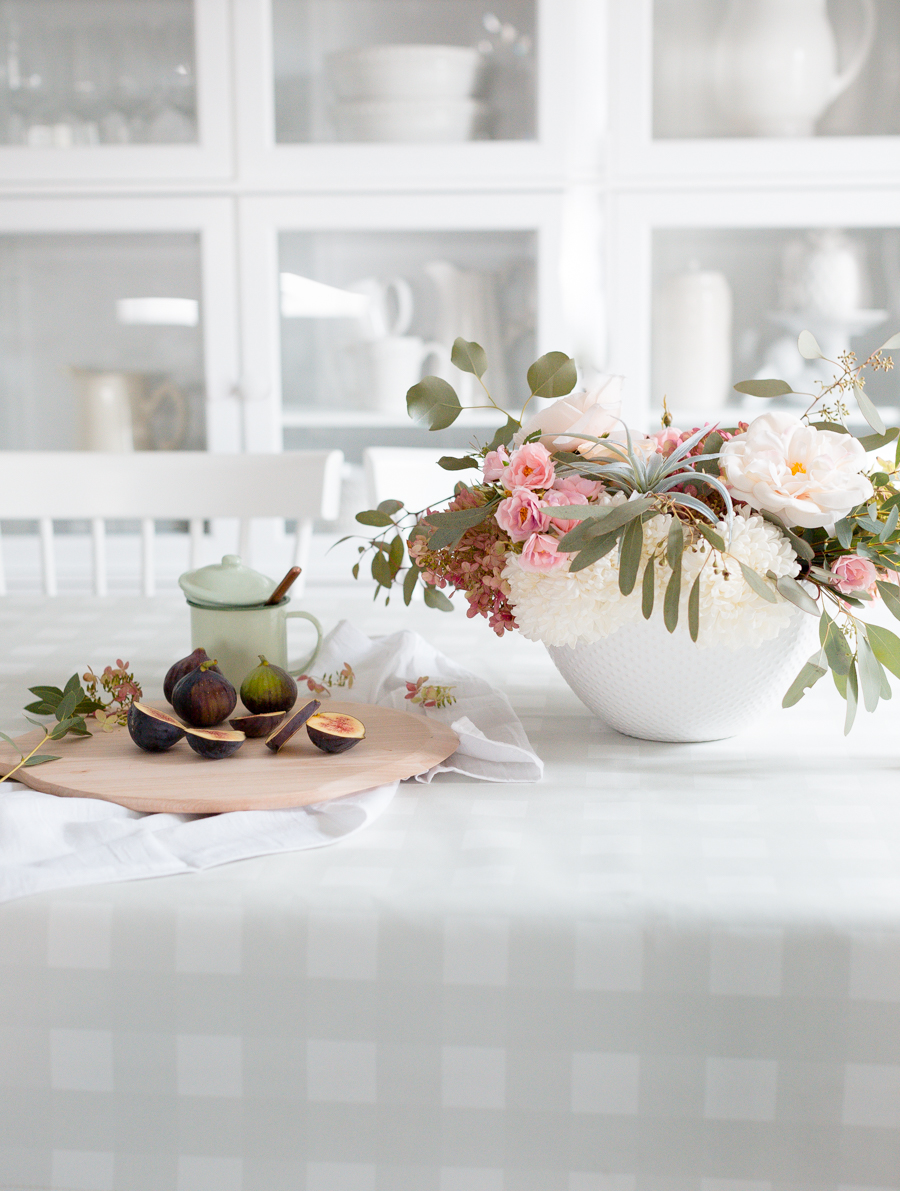 Just so pretty.
If you have a moment, I encourage you to visit my new friends from Gathre use code LUCY15 for a special discount at checkout ! And if for some odd reason, you've never visited Shae's site, I would strongly recommend it. You won't be disappointed.
Thank you so much for stopping by today. I hope you have a beautiful day.
much love,
Lucy