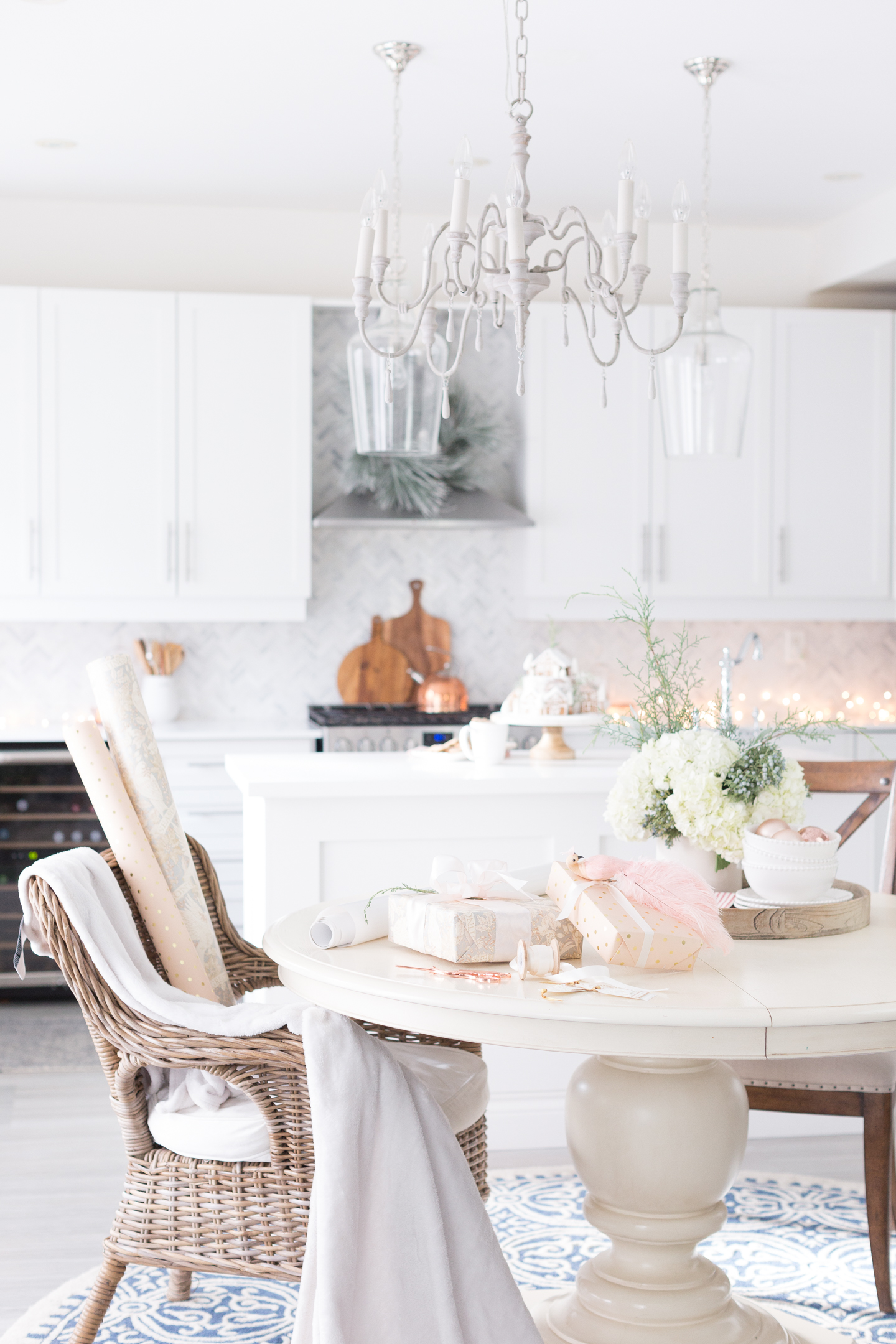 Hello, sweet friends! I hope you're having a great week so far.
I'm soooo excited for this post as it has been in the making for a long time. Over the last several weeks, I have been providing little peeks into our kitchen makeover and the time has finally come to share the reveal.
But before I do, I wanted to say thank you to Decor Gold Designs and Randi Garrett Design for allowing me to be part of this amazing group of homes. Did you see my friend Rachel's gorgeous kitchen? She is such a sweet girl and I can't get enough of her gorgeous photography skills.
And now onto the reveal.
Every good makeover story starts with a 'before' photo, right? So let's take a look at what we started with…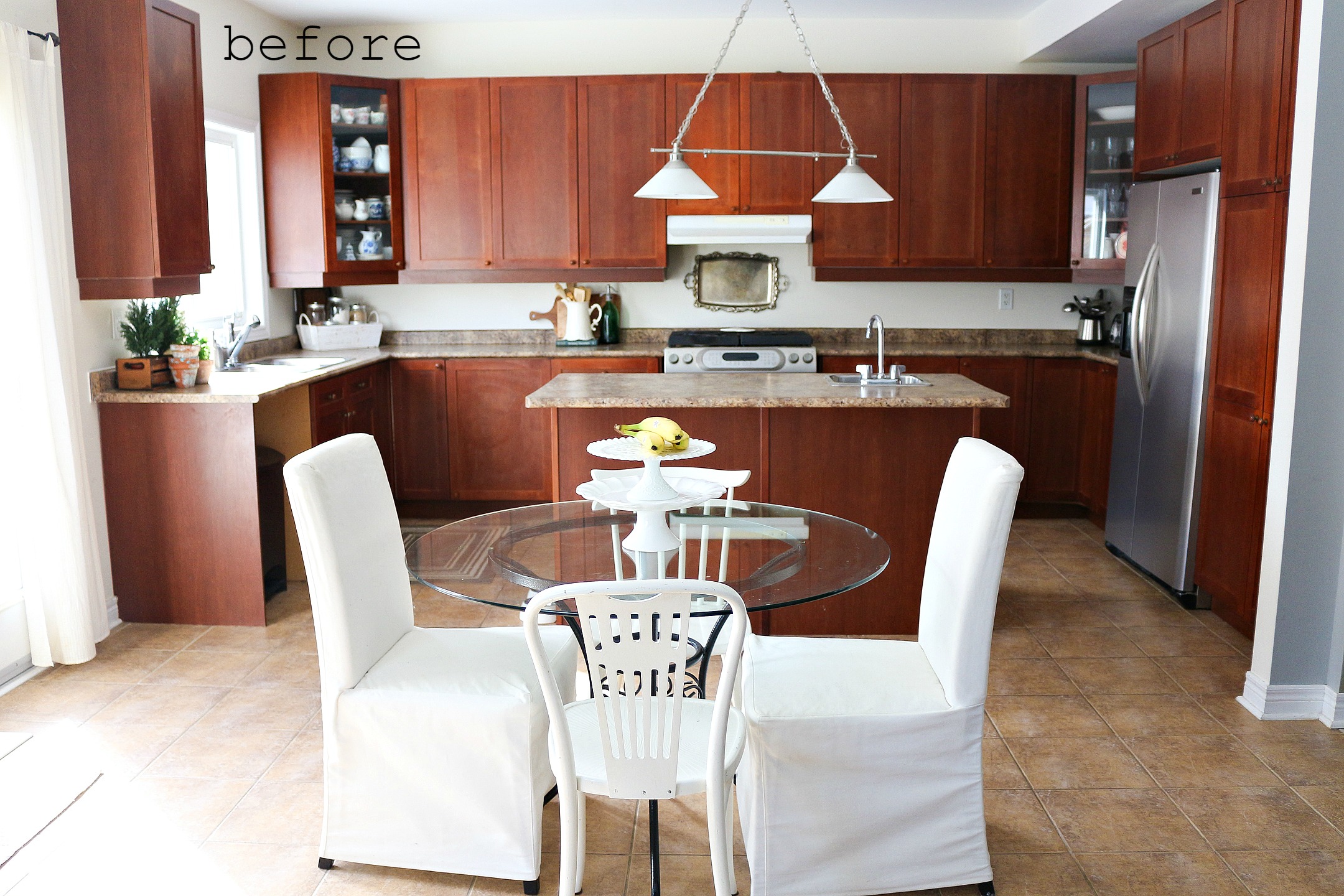 Our beautiful kitchen was all the rage…12 years ago. I know I'm so fortunate to have such a kitchen, but as you well know, tastes change and things start to become a little outdated and in need of a refresh.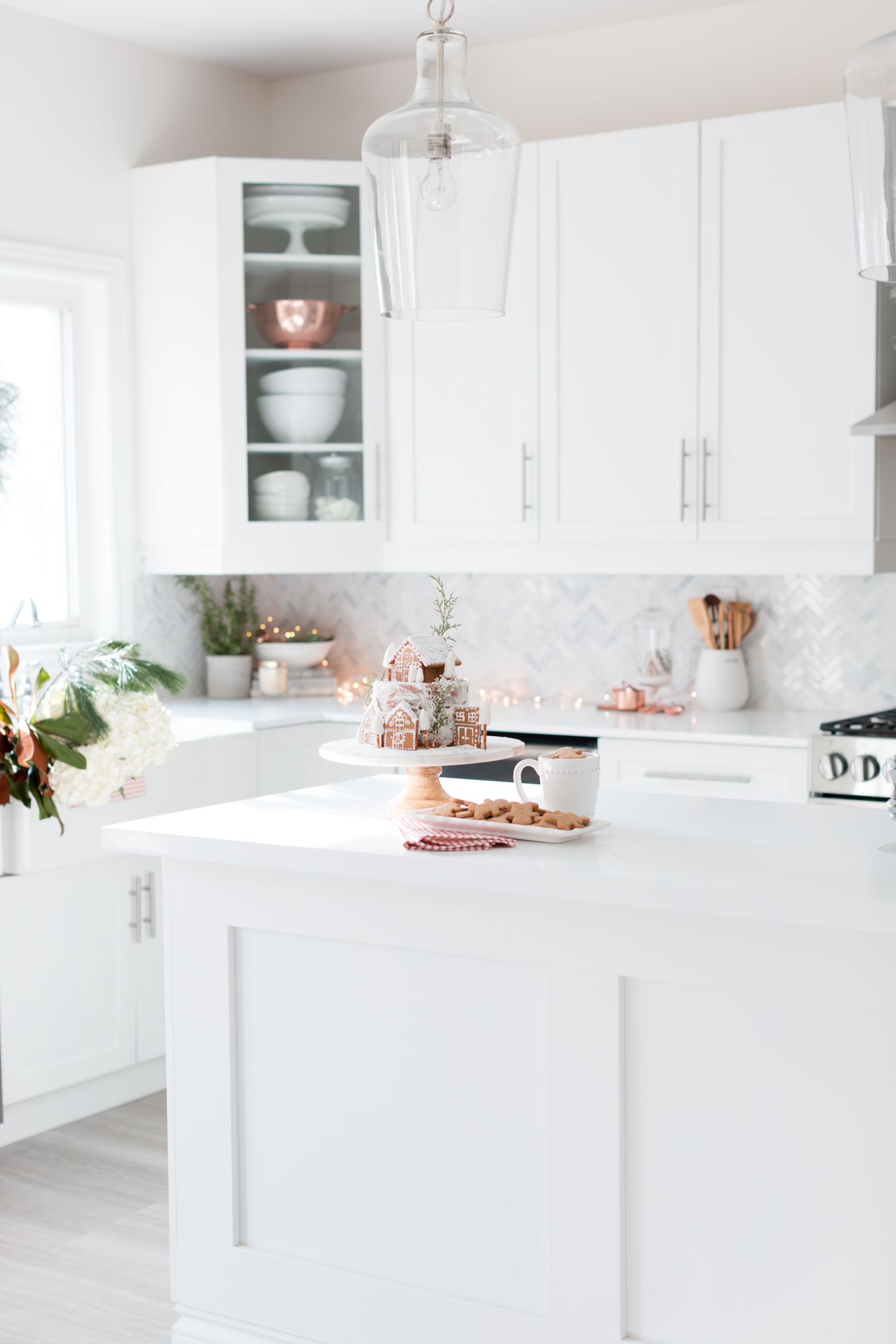 When we first moved in 12 years ago, I had visions of a white kitchen, but unfortunately, the white cabinets I wanted were considered the highest upgrade (of course they were) and outside our young family's budget. So instead, we elected to go with what was considered trendy at the time.
I loved it for about two years before it began to lose its appeal, but as we were not in the position to remodel, it remained "that" room that we would "one day" get to. For the next 10 years, my dislike for it grew with each passing season and I would continuously remind myself how fortunate we were to have this kitchen.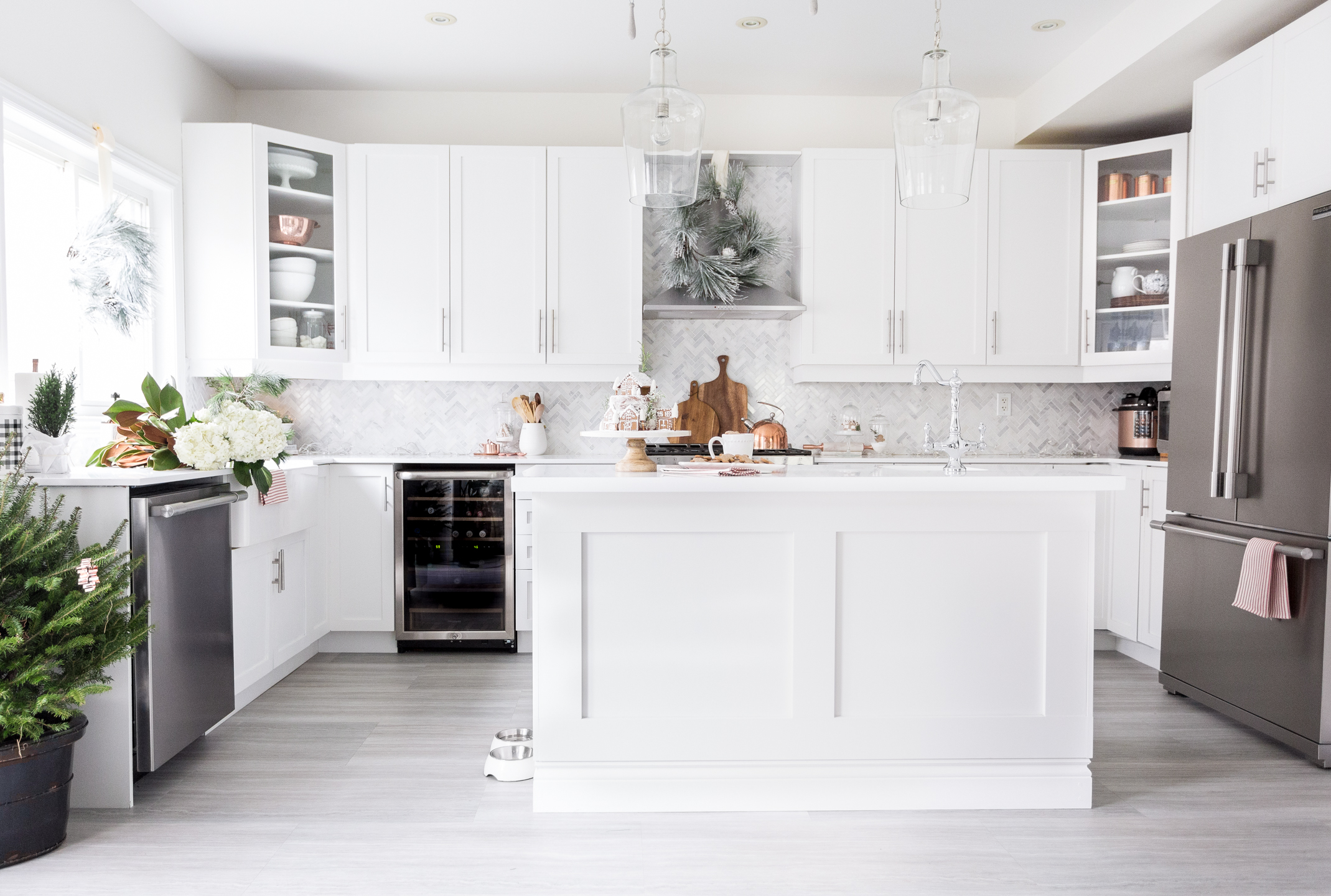 So when the opportunity to complete a makeover presented itself this past fall, I knew my dream of a white kitchen was about to come true.
For those of you who have done – or contemplated – a kitchen makeover, you know it can be pricey.  We're no longer a "young" family, but a family with 3 teenagers, all of whom will be in university in the coming years and so to save money, we did all of the work ourselves, save for the countertop install and lighting electrical, which hubby swears he could have done, but was best to leave to the (licenced) professionals.
I knew our cabinets had great bones, and with the help of products from the AMAZING folks of Fusion Mineral paints, they turned out just like I imagined. Most of the time, using Fusion paint does not require sanding or priming, but the sweet Jennylynn recommended we do so to avoid any bleeding through as the cabinets are not solid wood, but a veneer. Re-finishing the cabinets was probably the most time-consuming on our 'to-do' list (sanding, priming, painting, sealing) but oh so worth it. We used a color called 'Casement'.
I also should mention that we intend to build the cabinets all the way up and add moulding so there is no gap between the cabinets and the ceiling. But I need to give hubby a little break…ha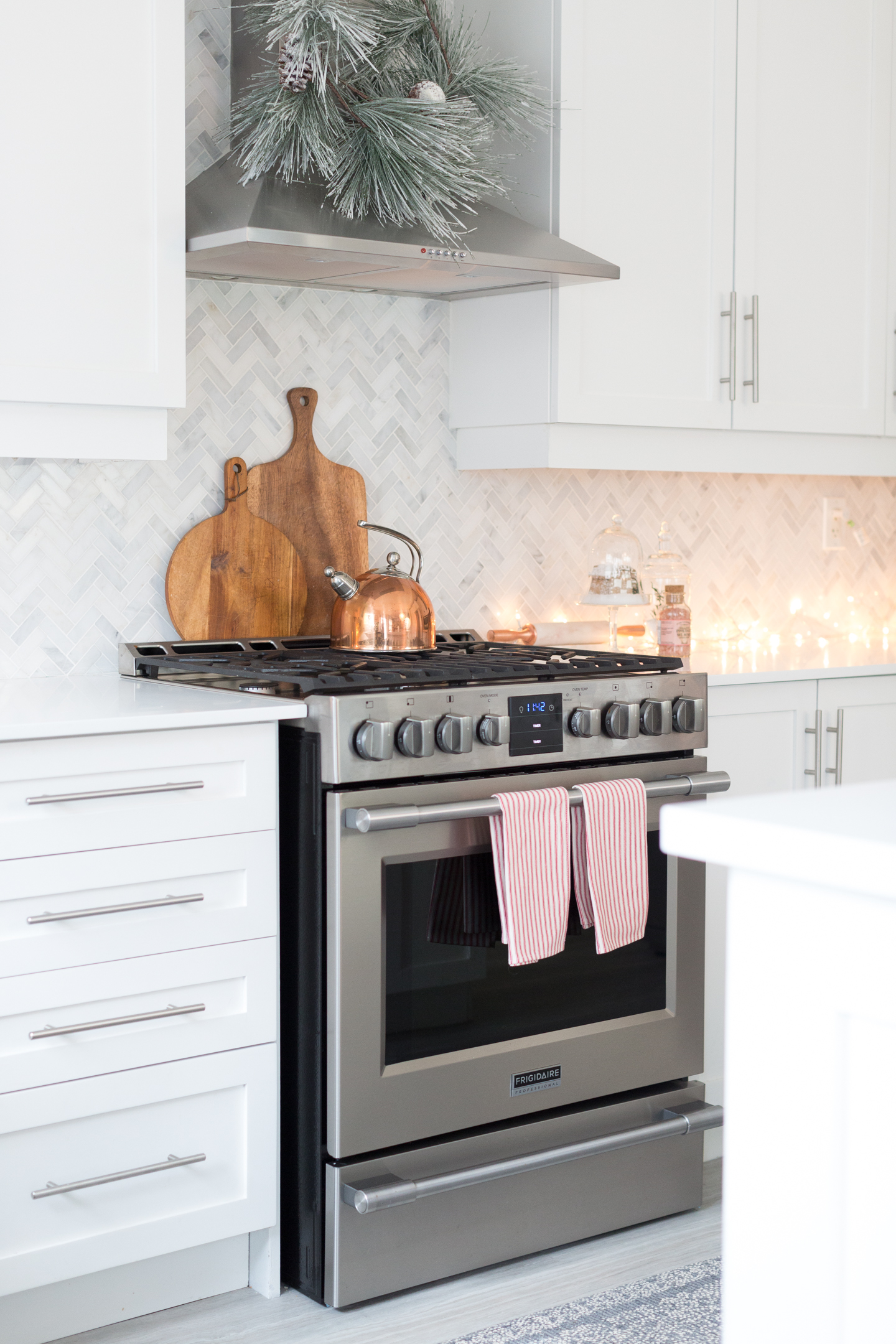 This gorgeous range is from the Frigidaire Professional Series and I couldn't be happier with it. Can you believe we went almost 5 years without a working oven? Yeah…I know.
GET THE LOOK: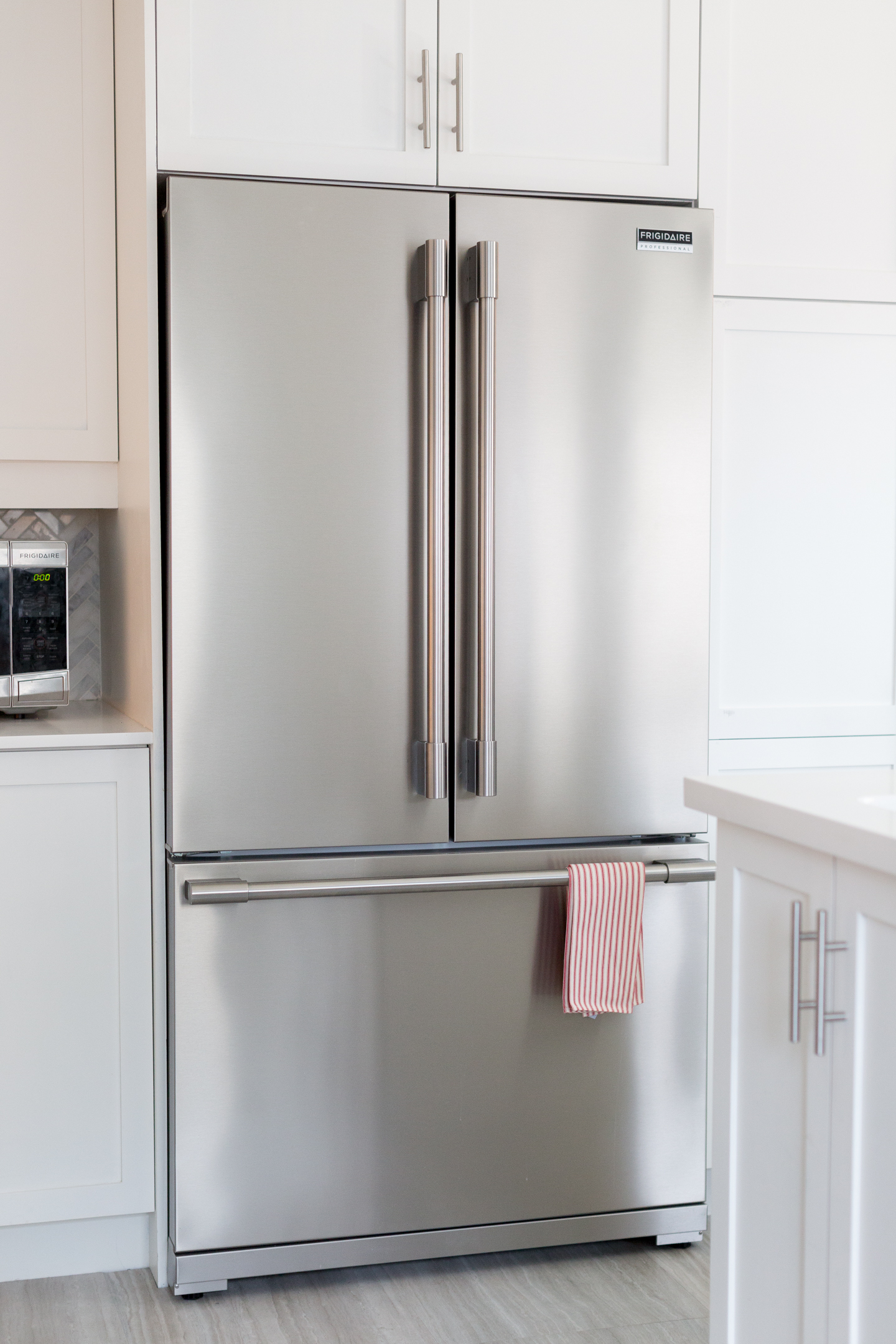 I love how these appliances provide a built-in appearance, giving the kitchen a cleaner and custom built look. I invite you to read more of our kitchen makeover HERE to find more details on the appliances.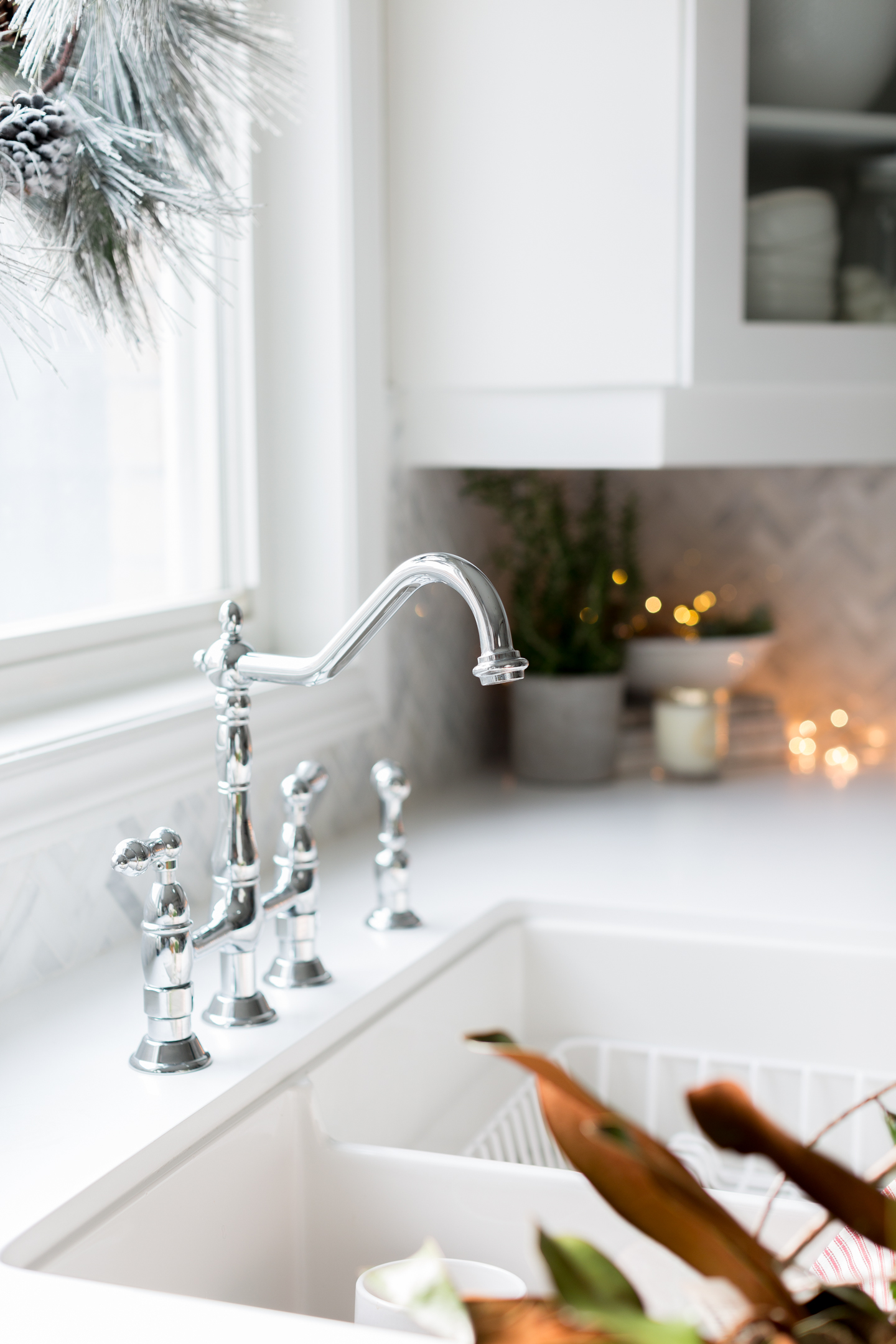 Moving on to my new kitchen sink and faucet. Well….just sigh. Hubby installed both and while I know it's inappropriate to love material items, I can't help it. This beautiful farm style faucet is from Wayfair and you can find it HERE.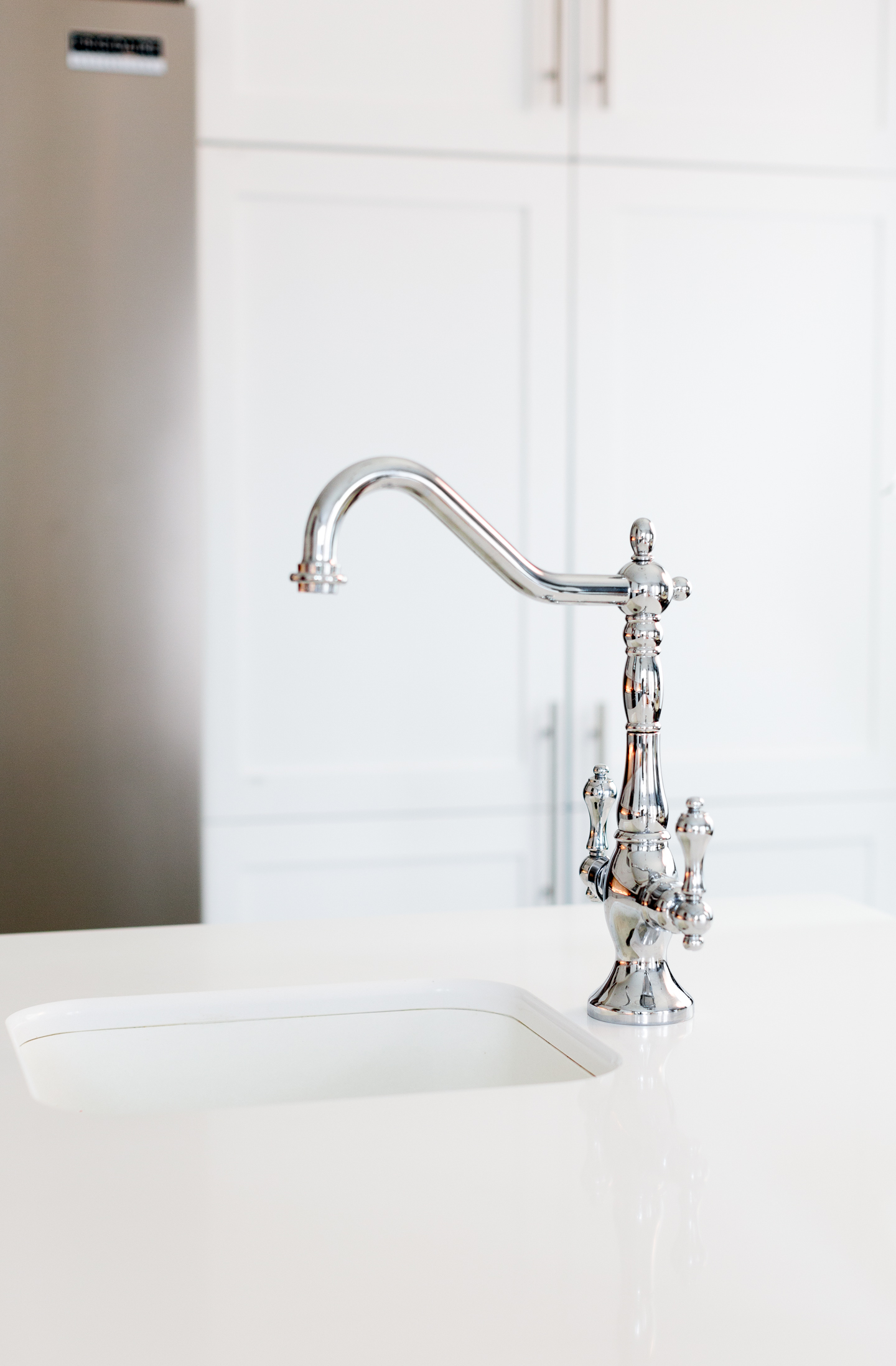 We installed a matching look on the island, which you can find HERE
GET THE LOOK: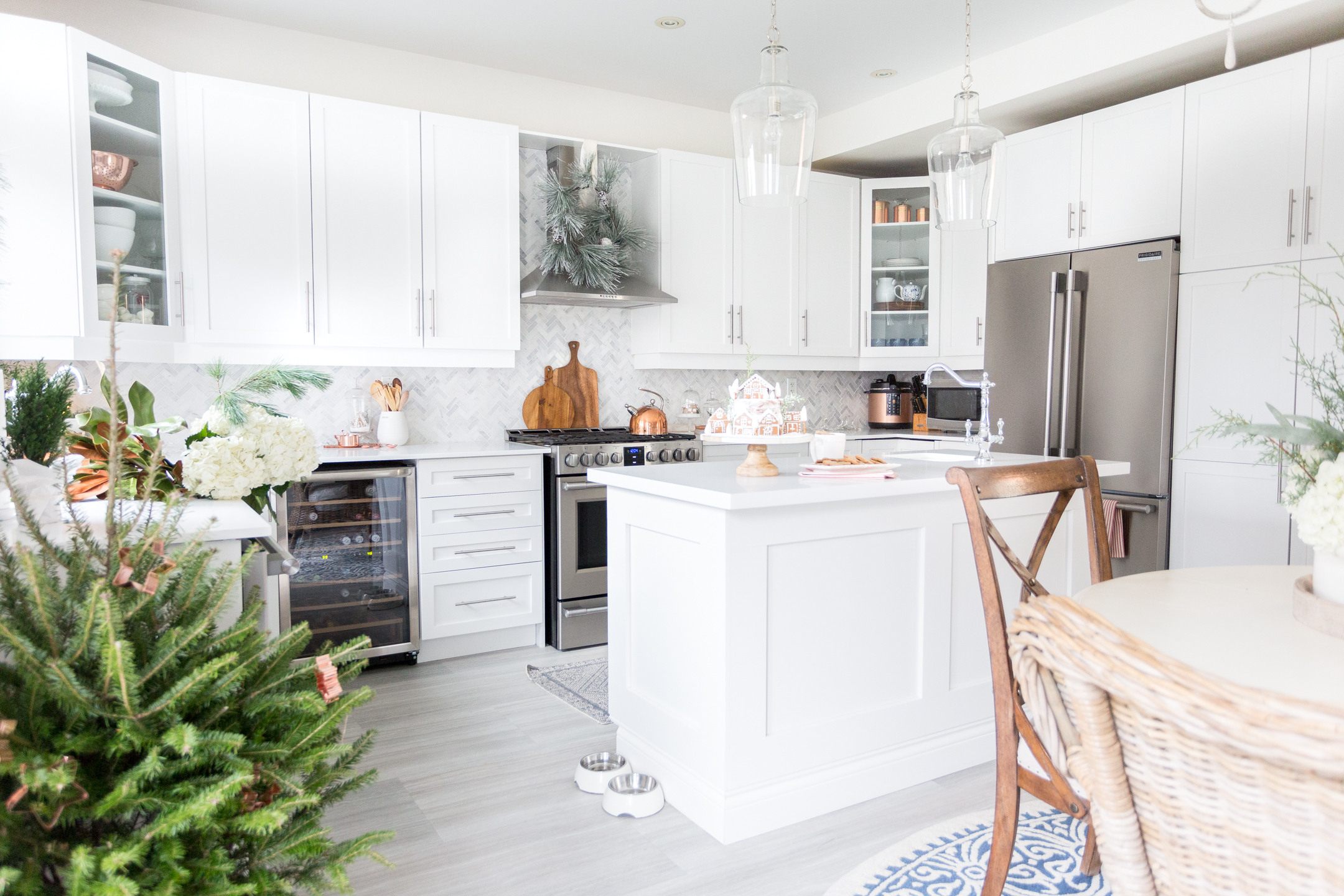 See that backsplash? Well, it was a point of friction between hubby and I as one of us wanted subway tile (as they were concerned with the cost), while the other insisted on marble herringbone and it's timeless, classic look. Yes, hubby won that battle and I'm so glad he 'convinced' me (but please don't tell him).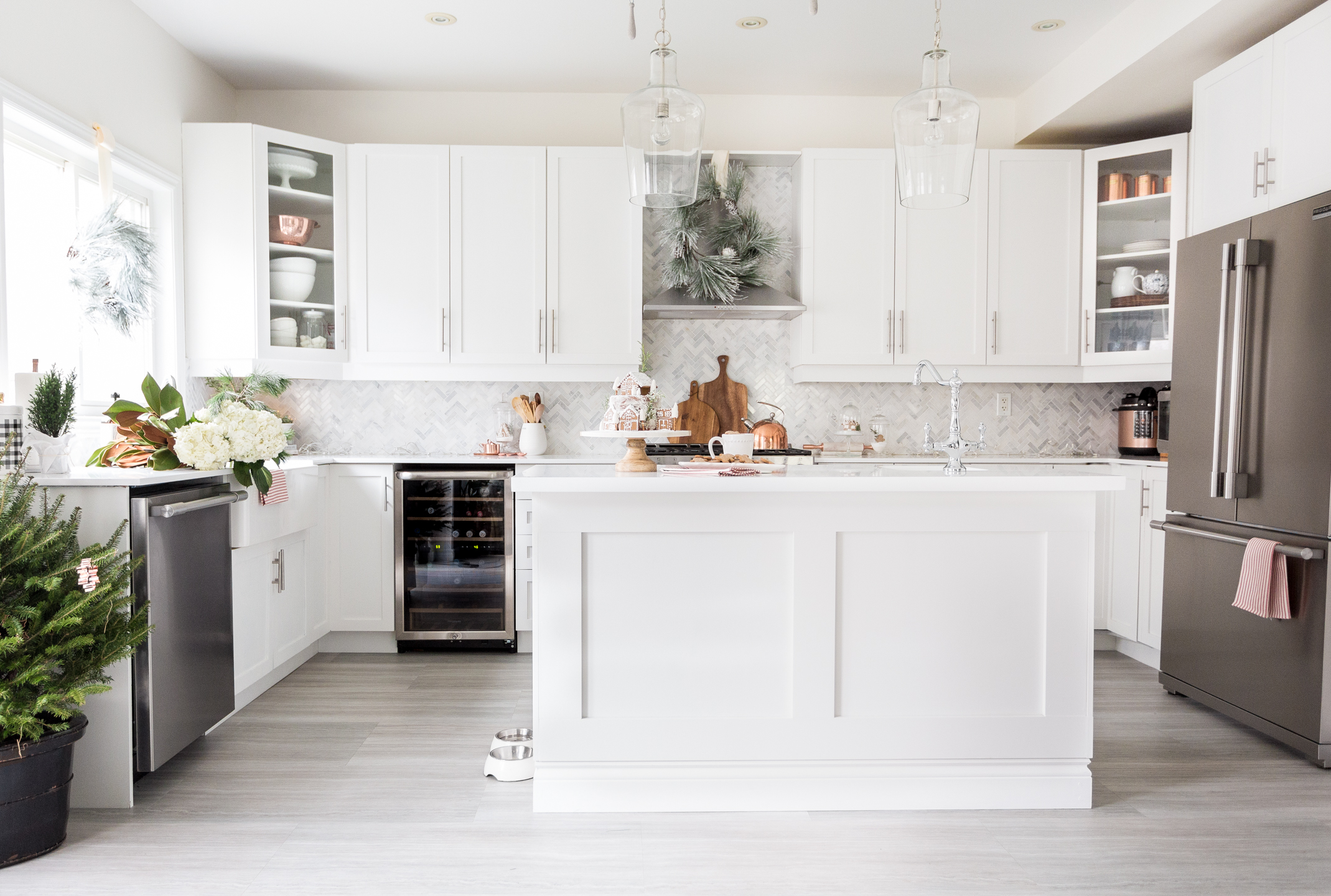 We installed a new hood range (also from Frigidaire) and removed a couple of cabinets. The first – which stood alone above the dishwasher – always seemed out of place and the second is where we installed a little wine cooler – also hubby's idea, and also from Frigidaire Canada.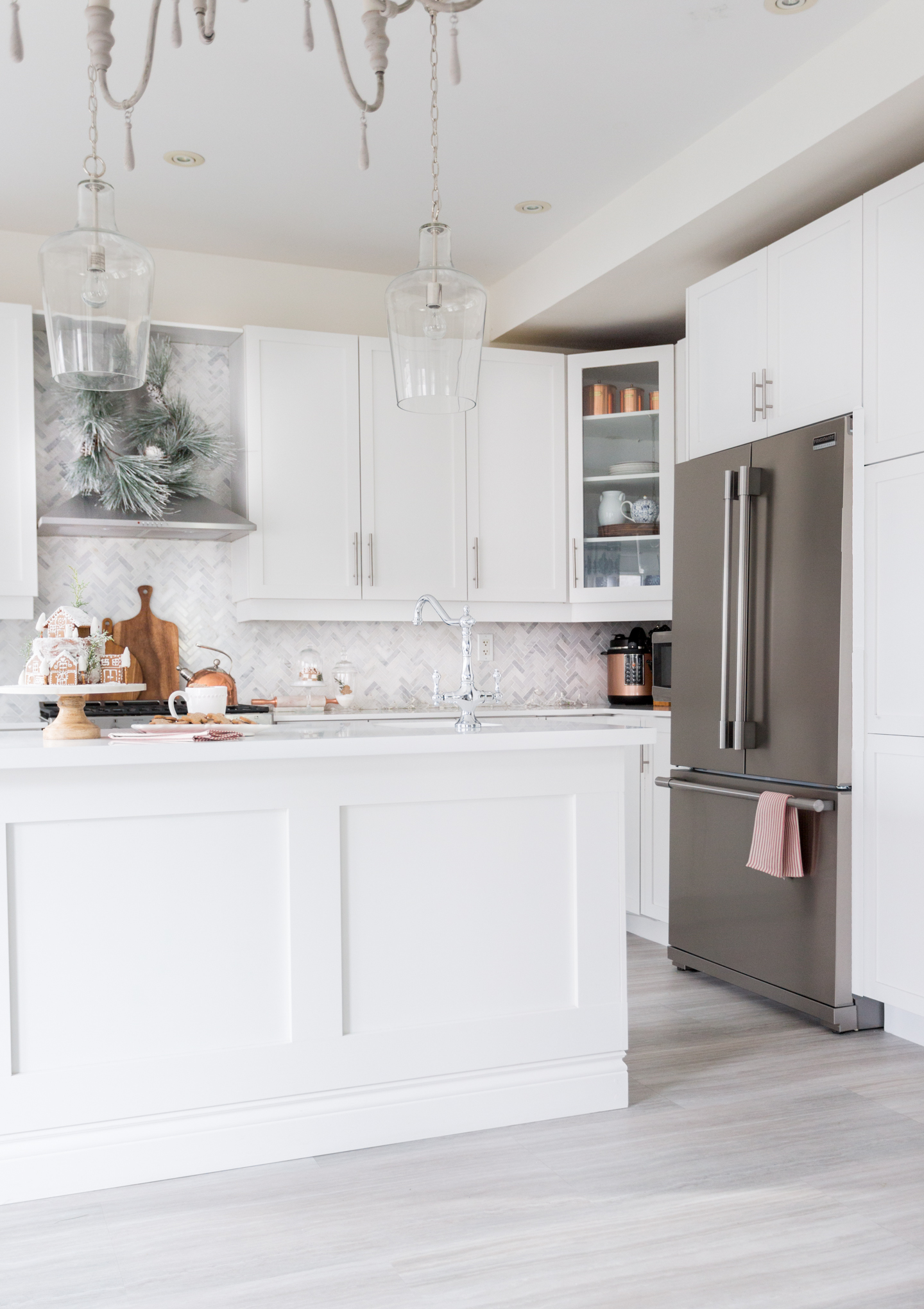 One of my favorite improvements is the kitchen island, which hubby revamped. As mentioned, we contracted an electrician for the lighting and added an extra ceiling light to enable two pendant lights, also from Wayfair and can be found HERE.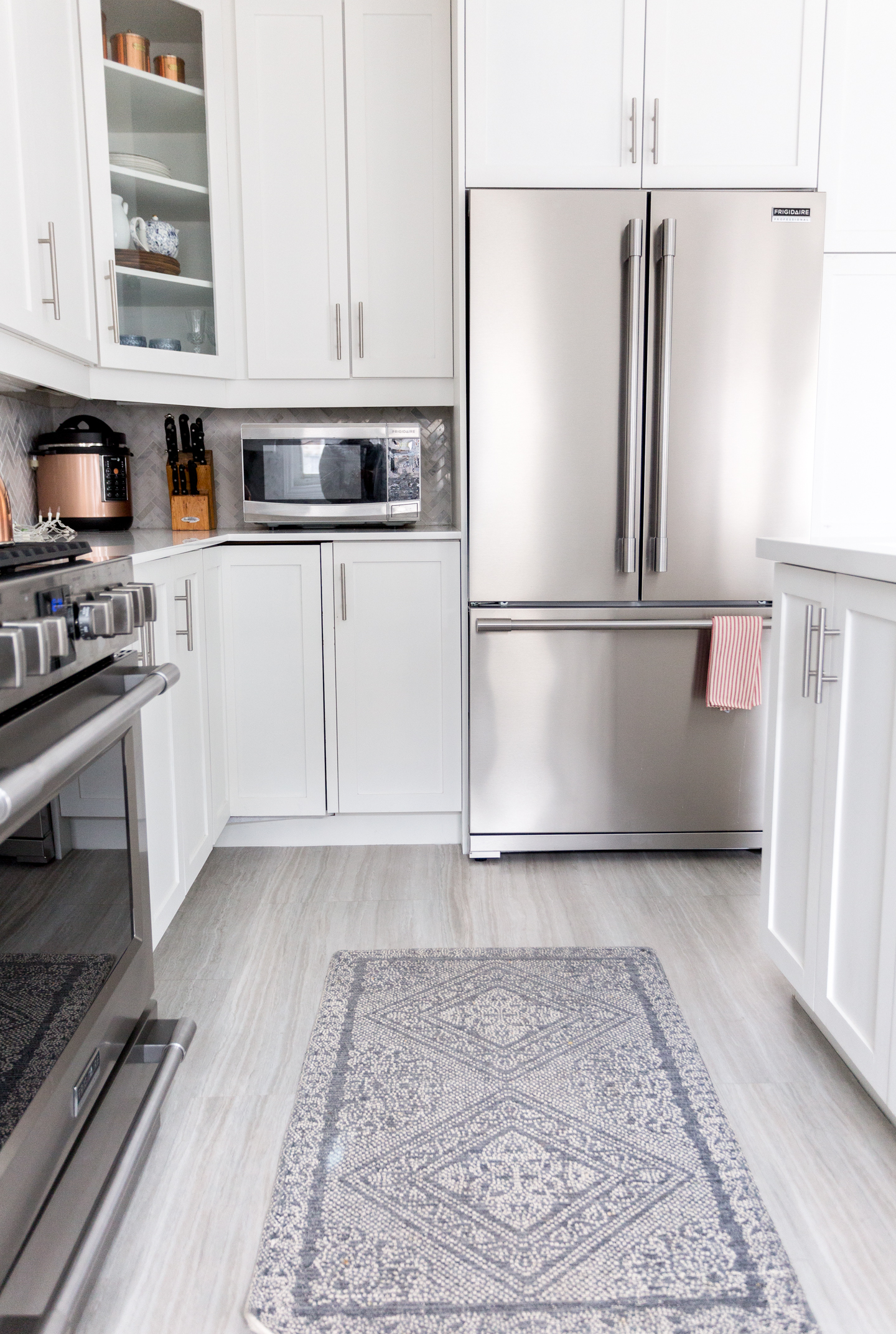 New 36″ X 18″ luxury vinyl flooring tiles, which hubby installed directly onto the old ceramic tiles, and lots of photos as follows…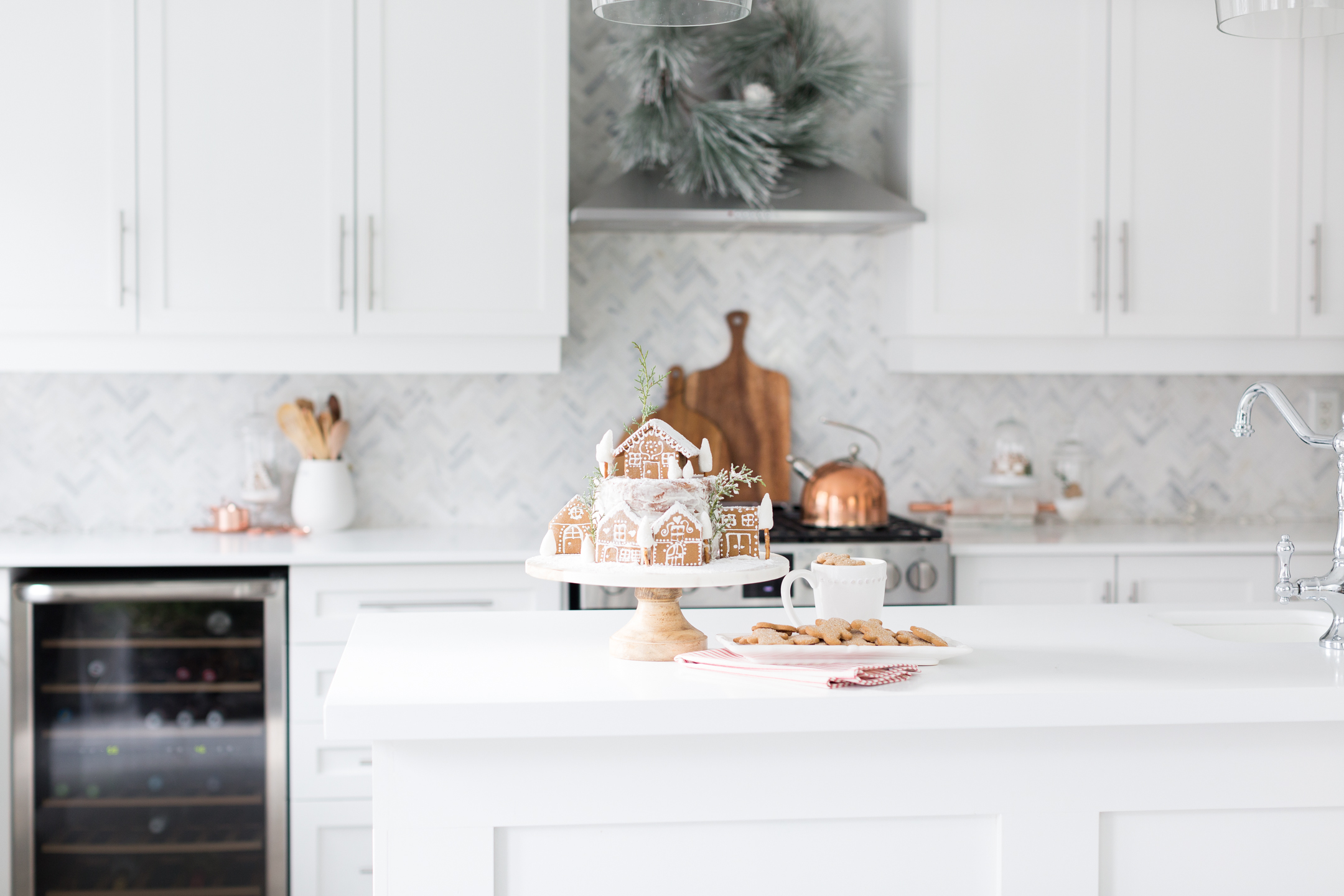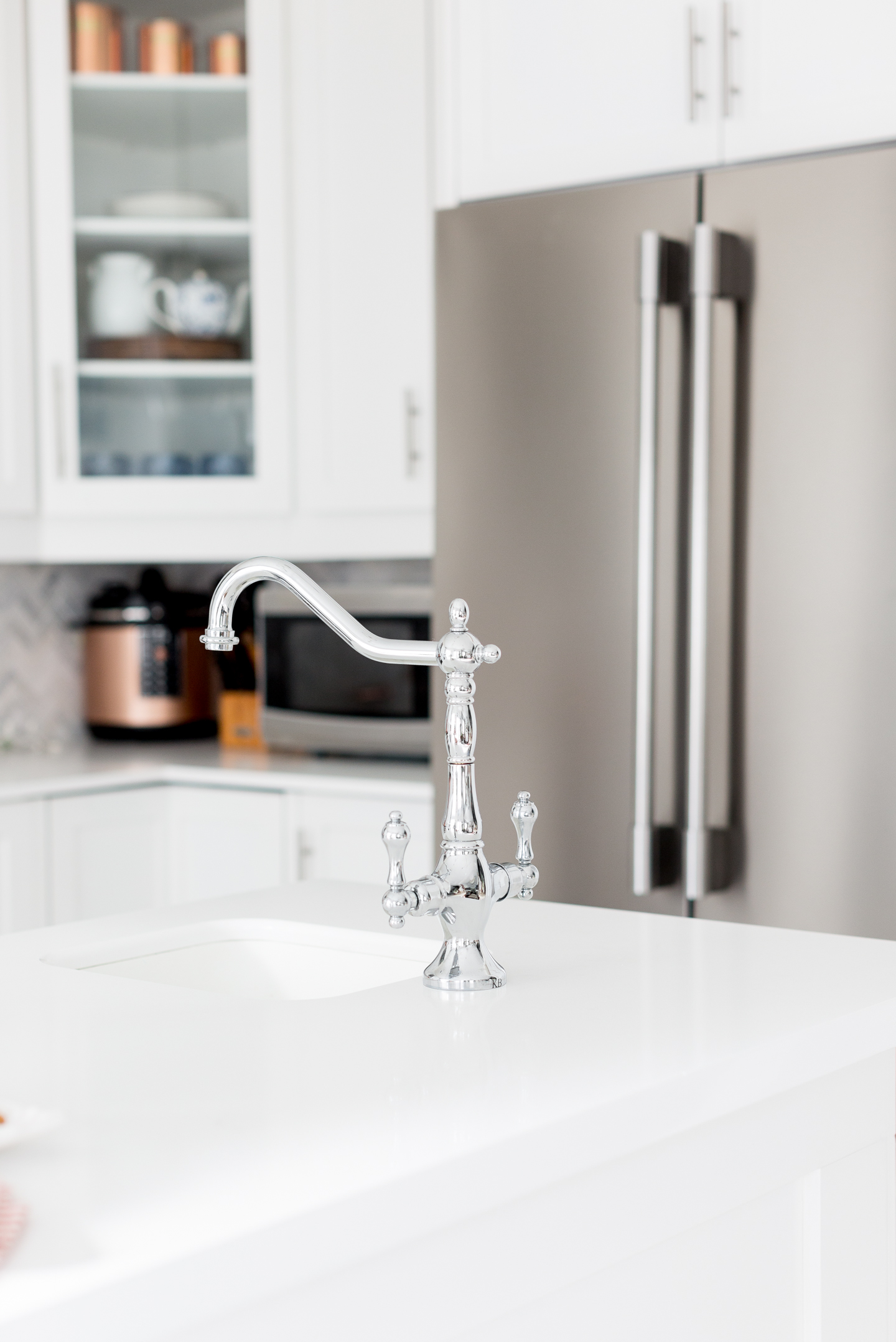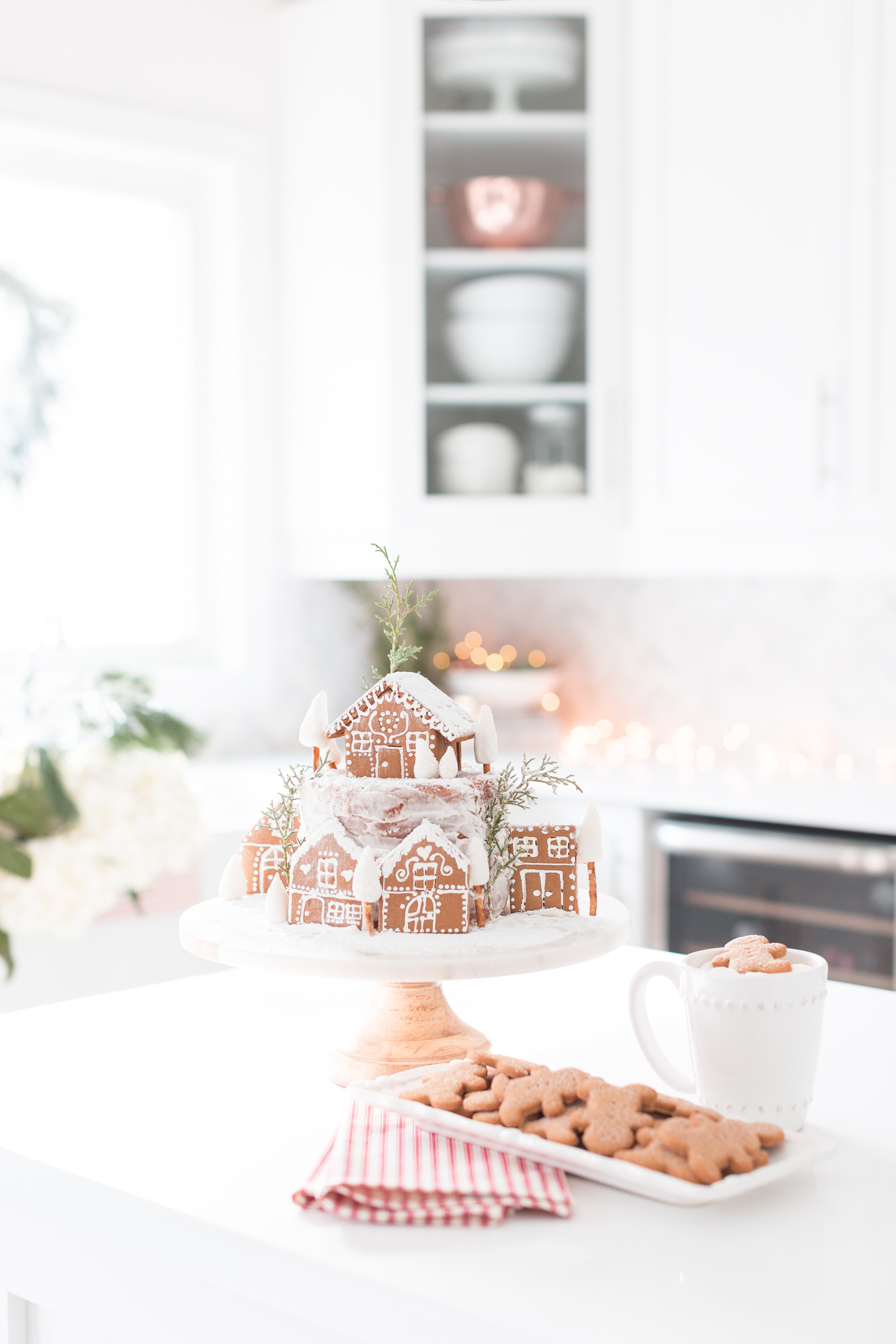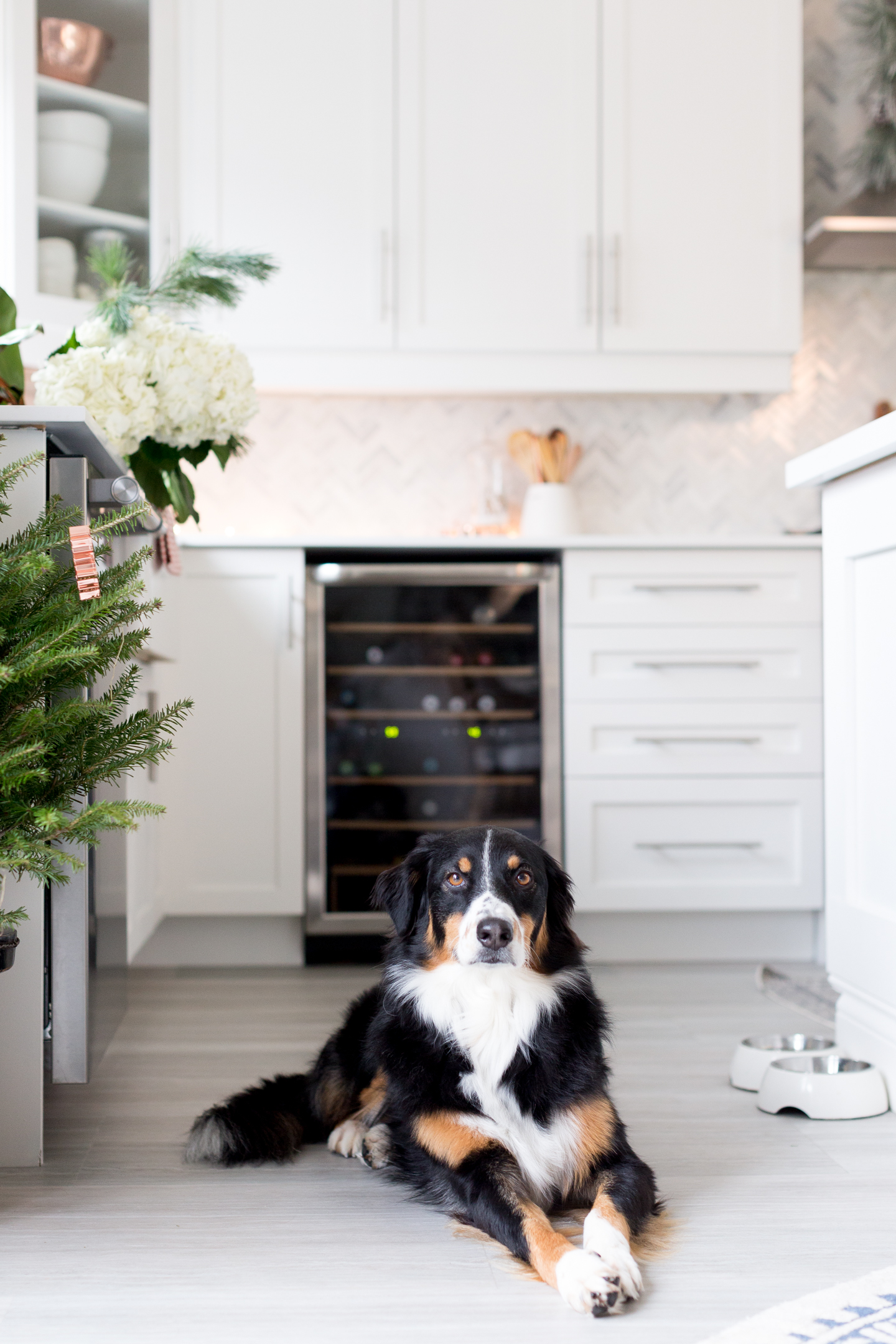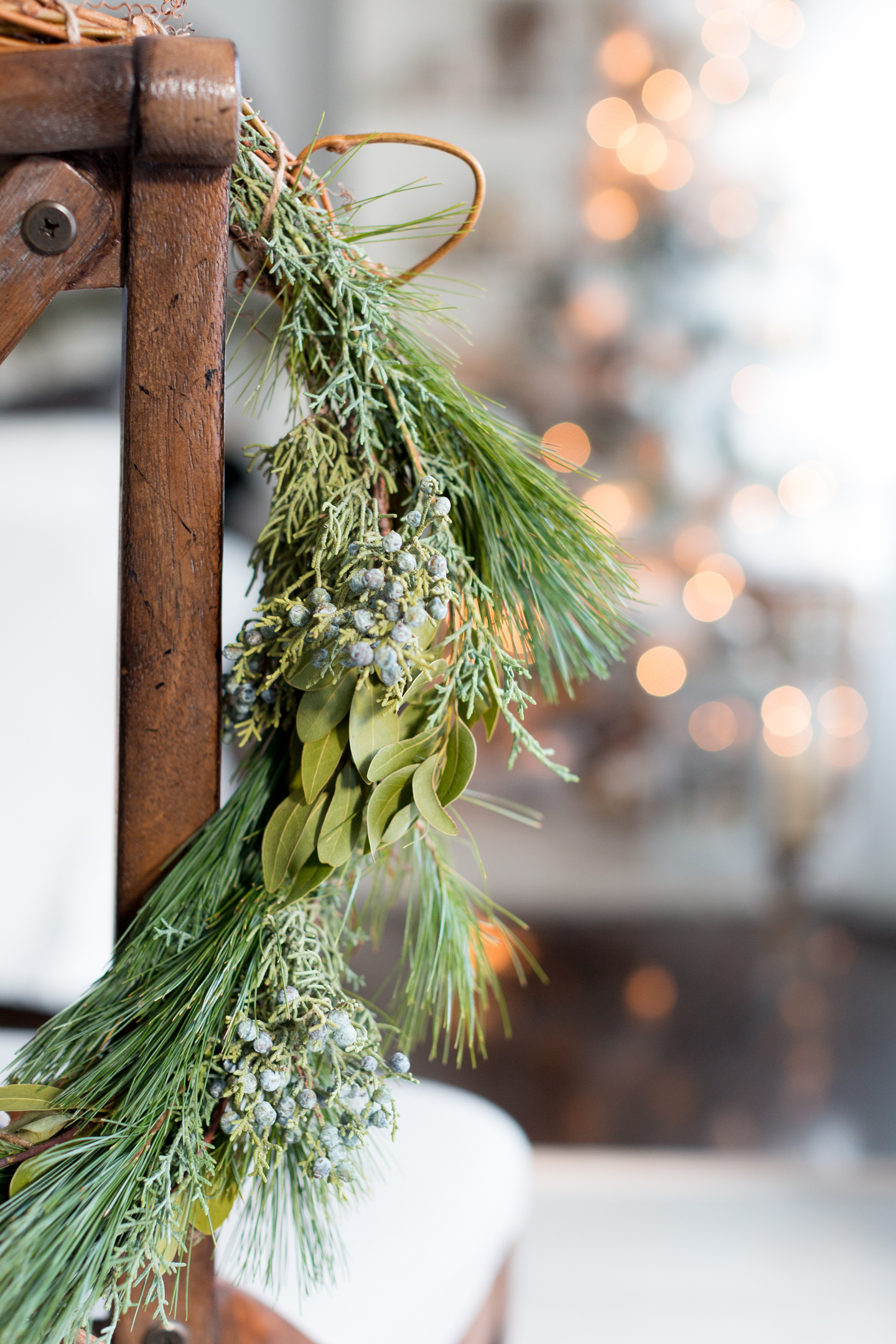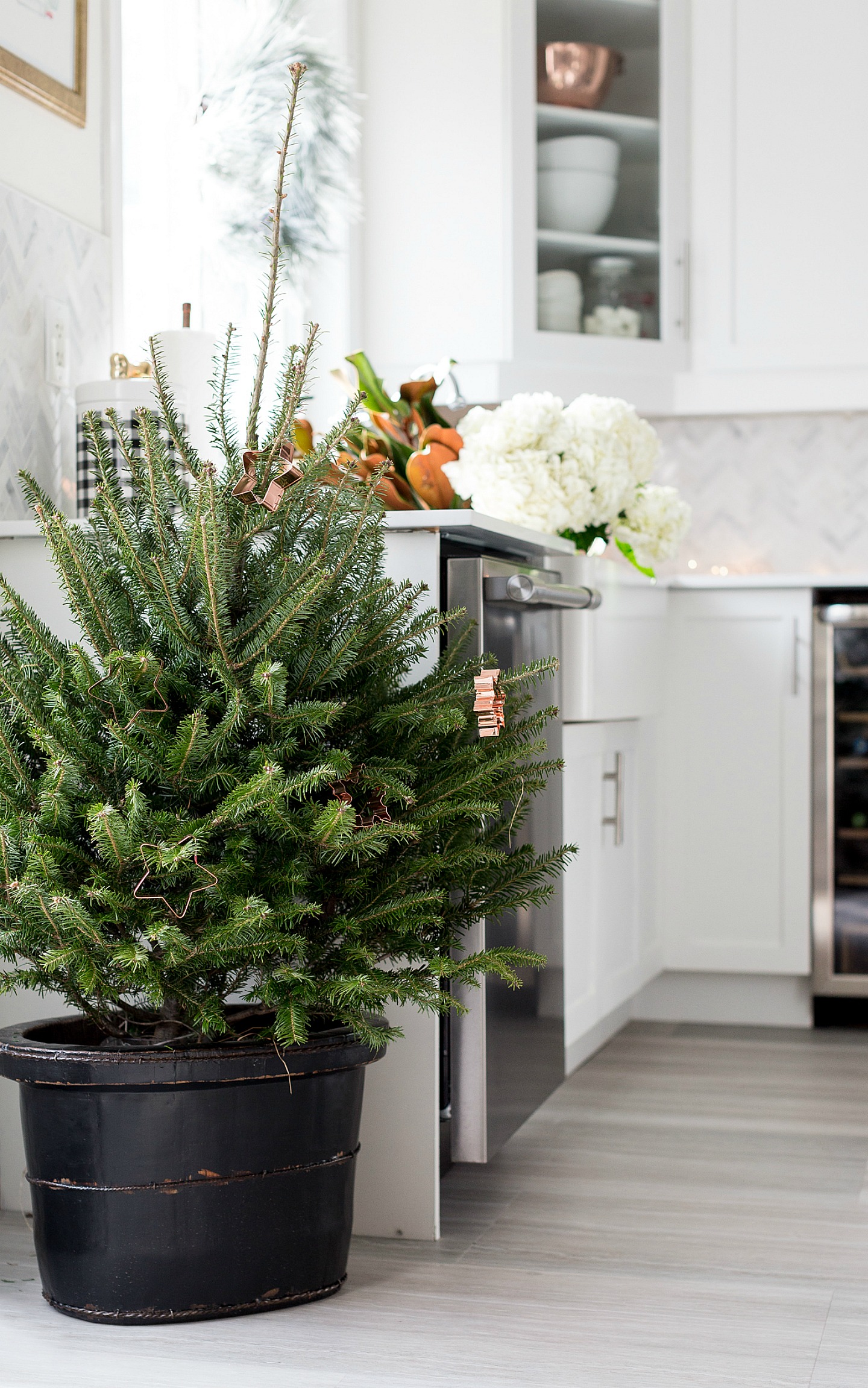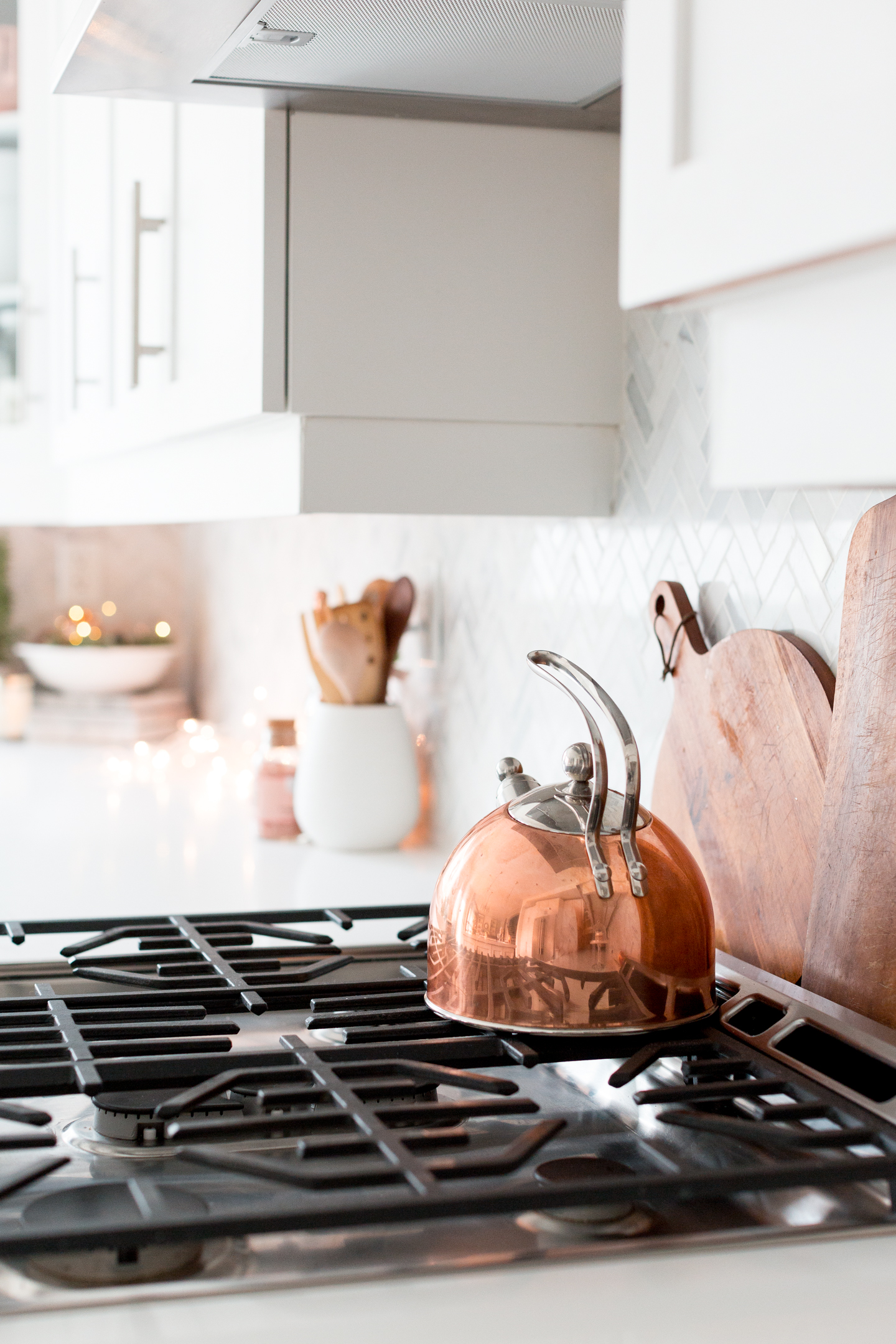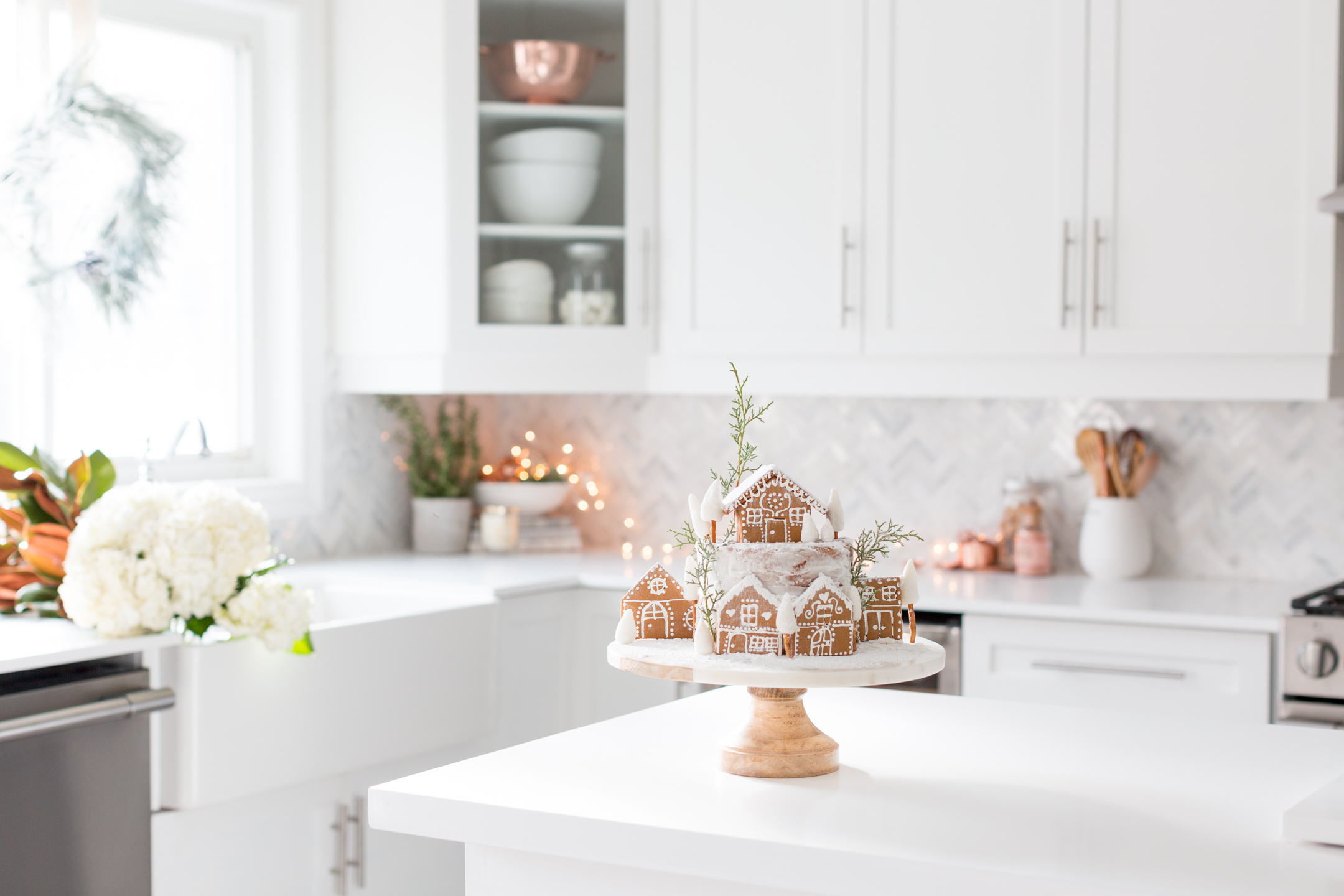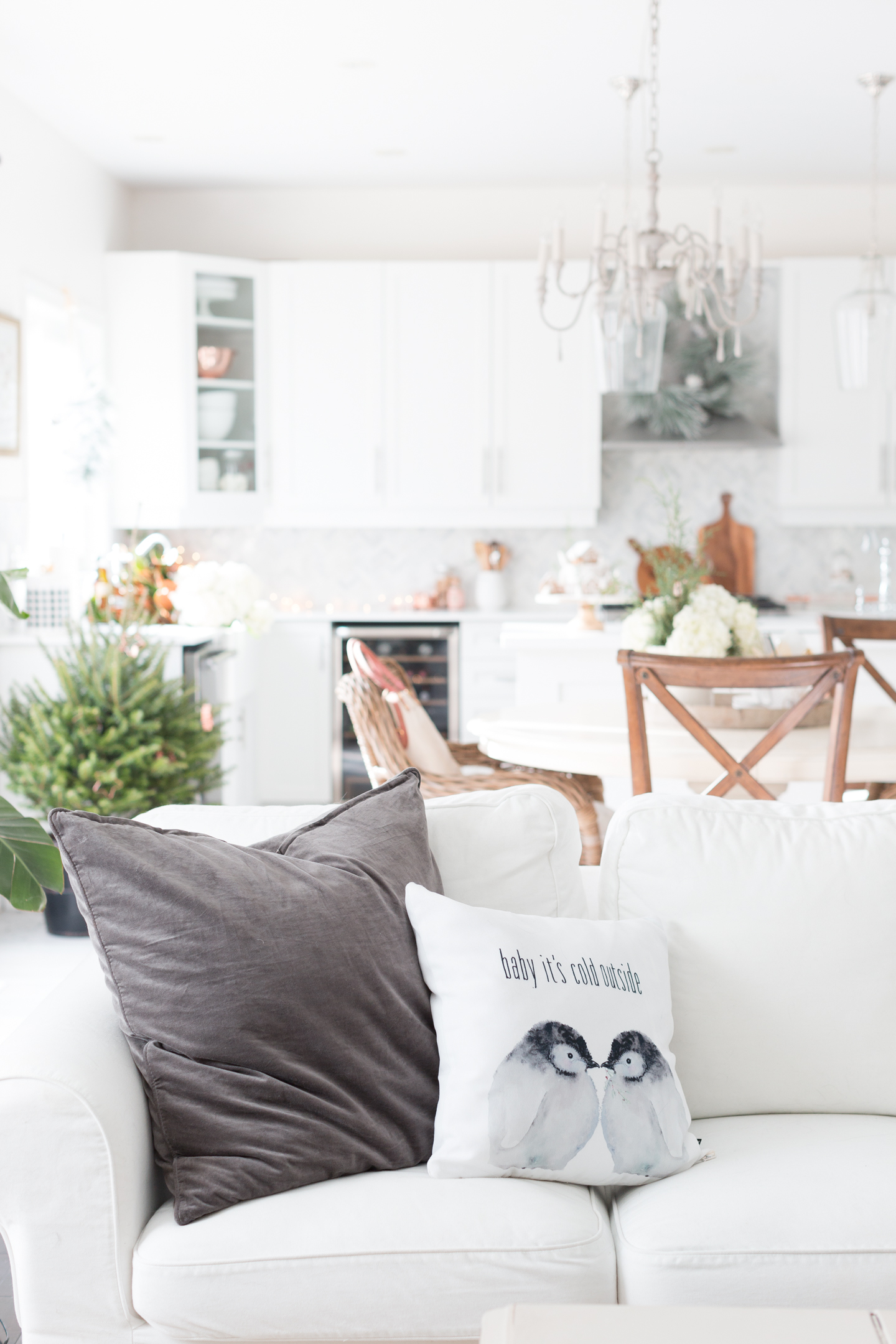 A view from the family room.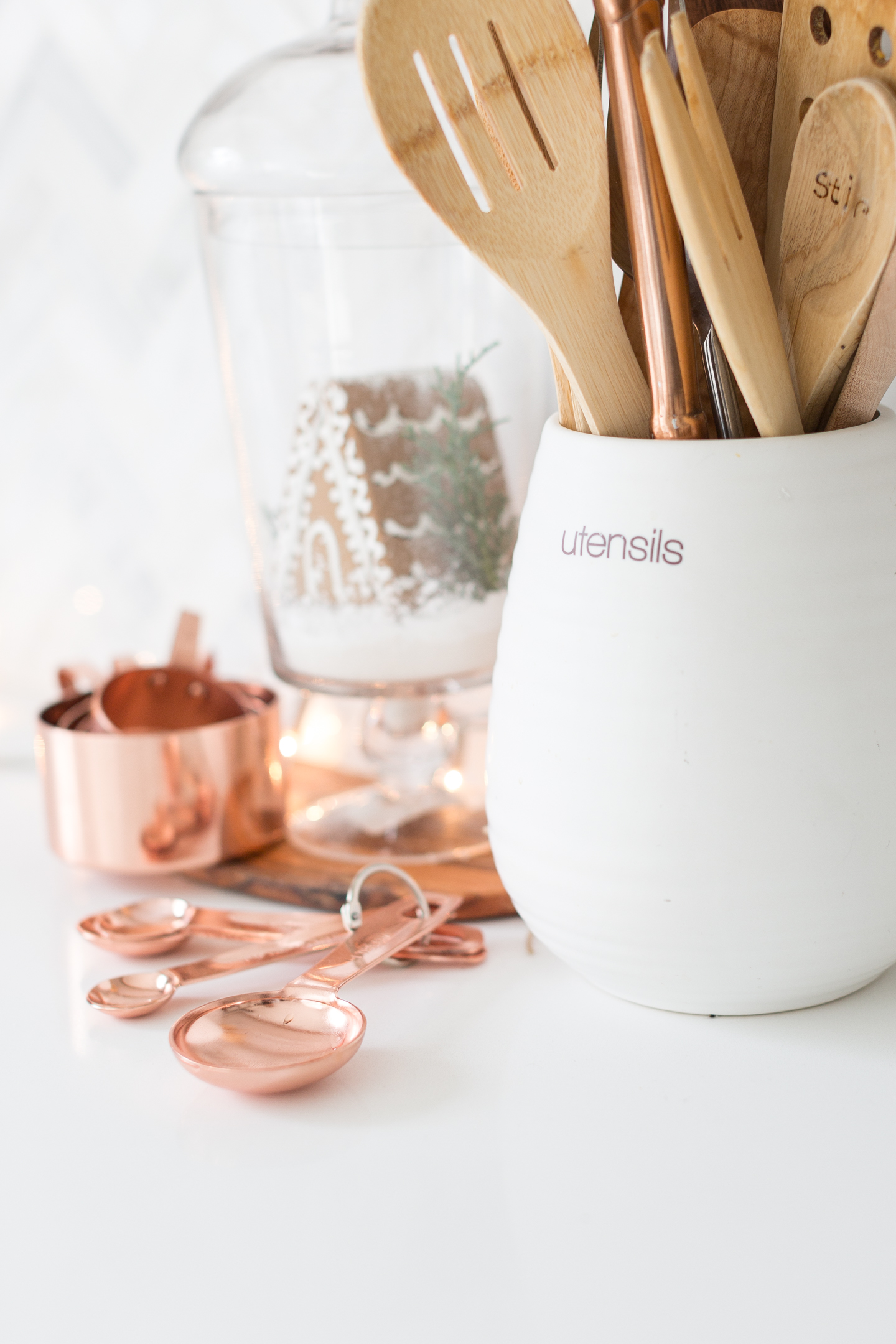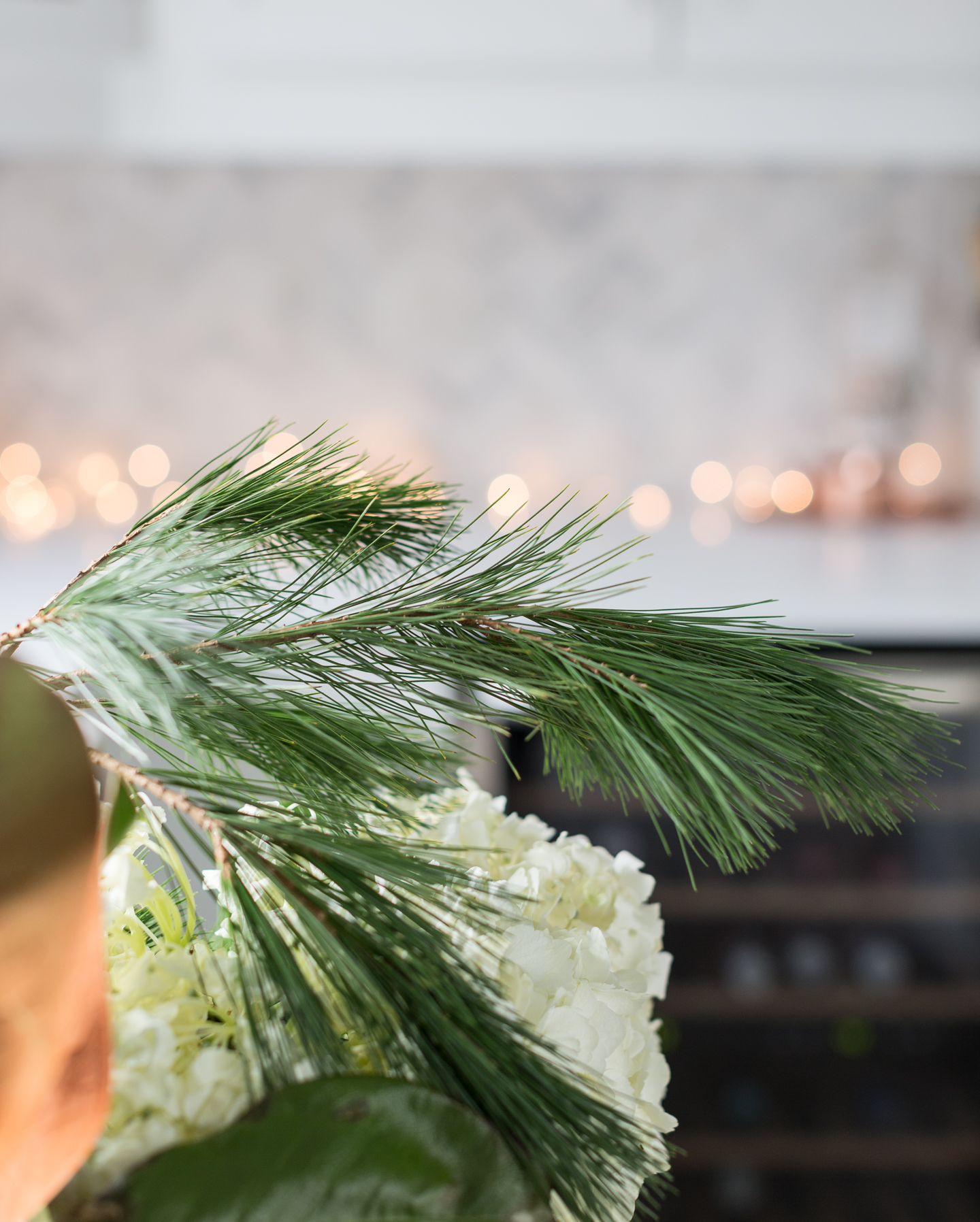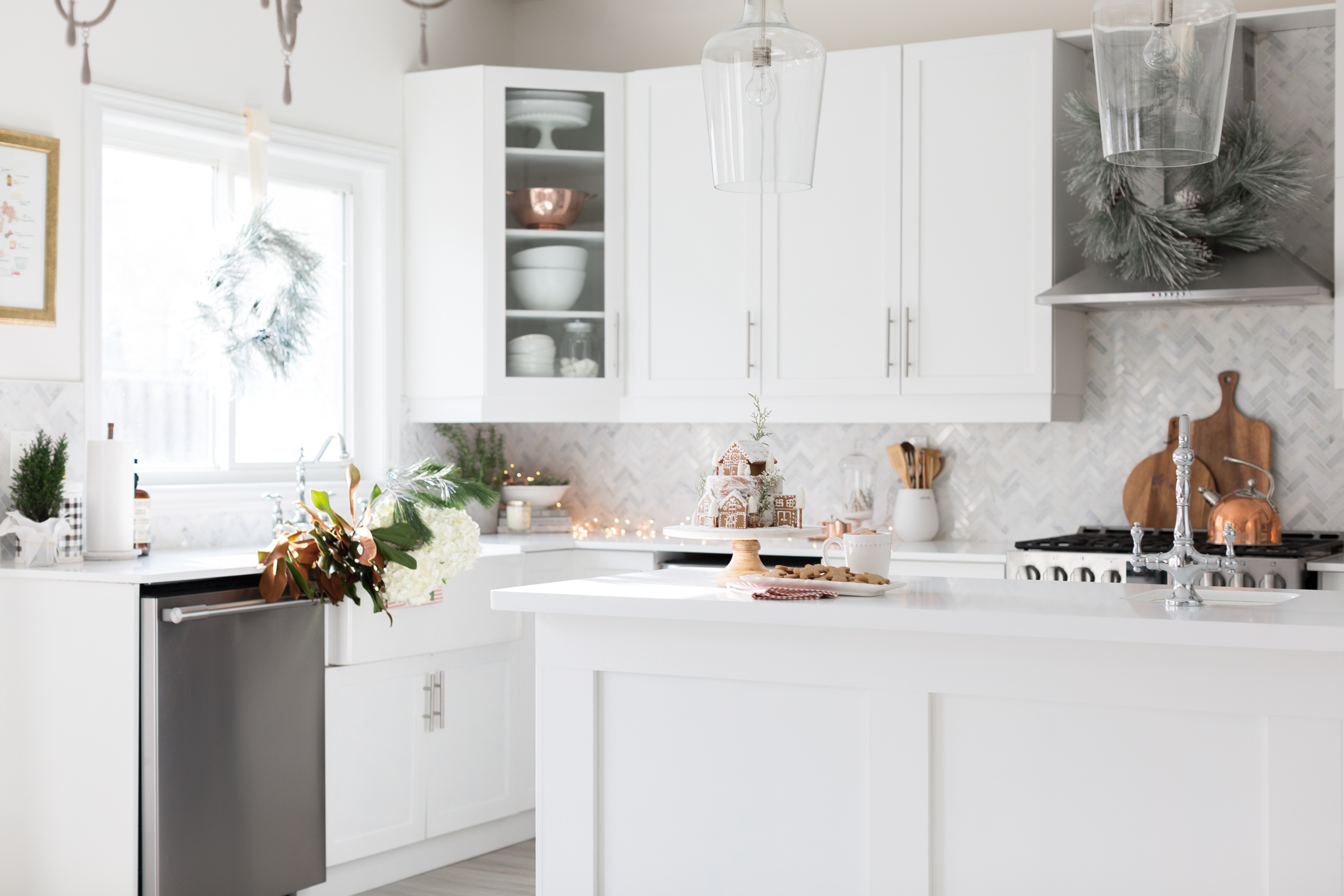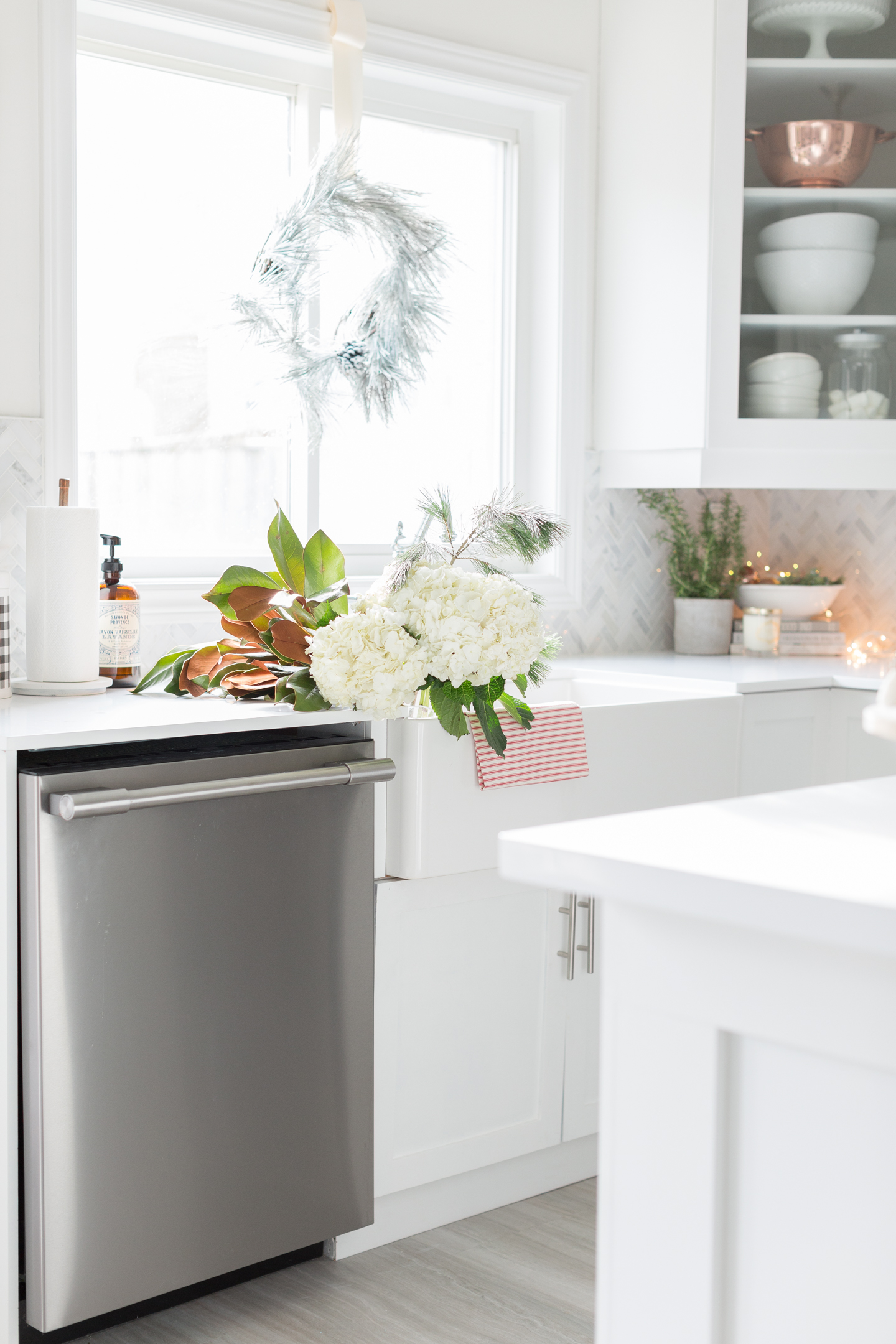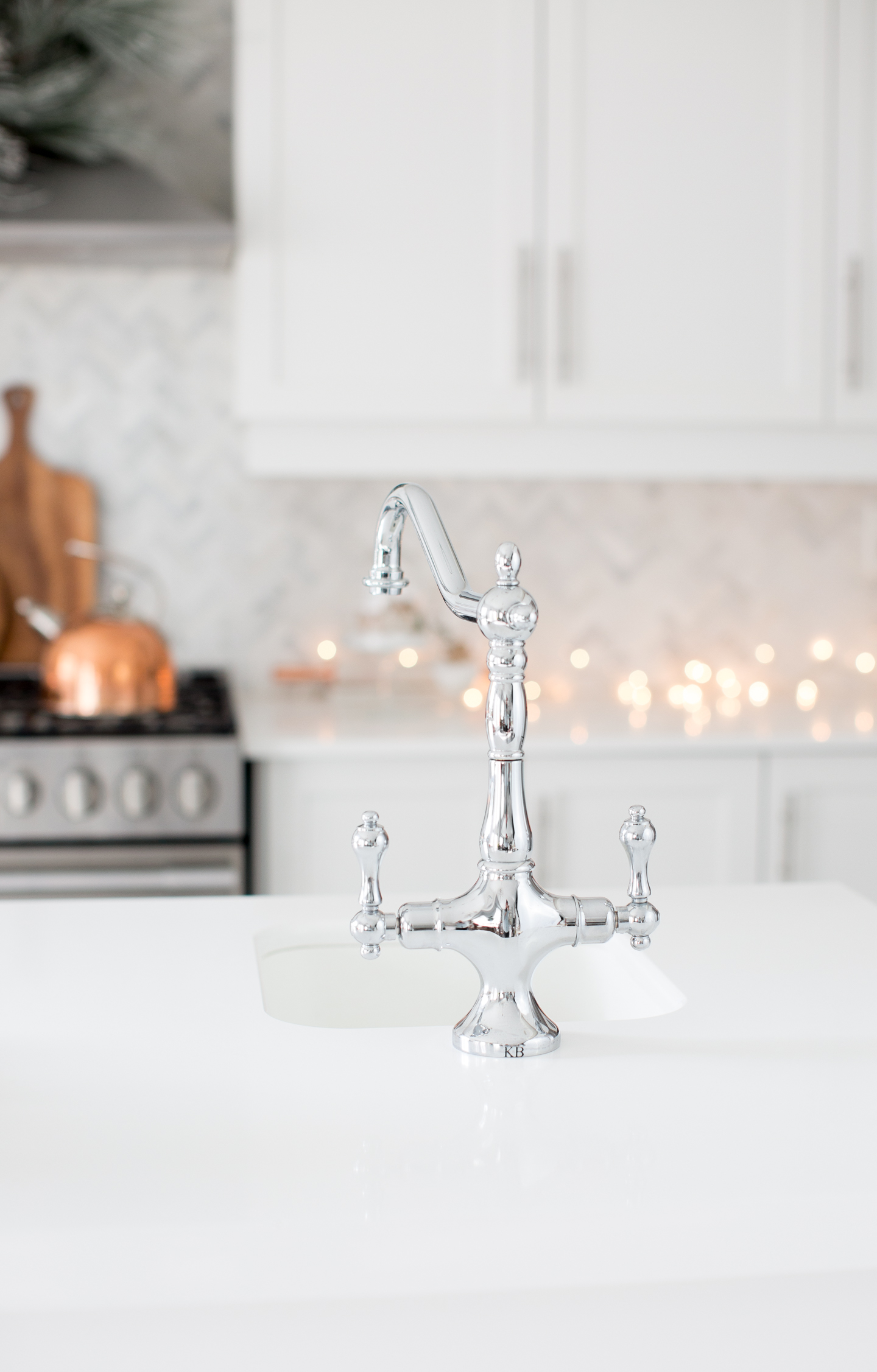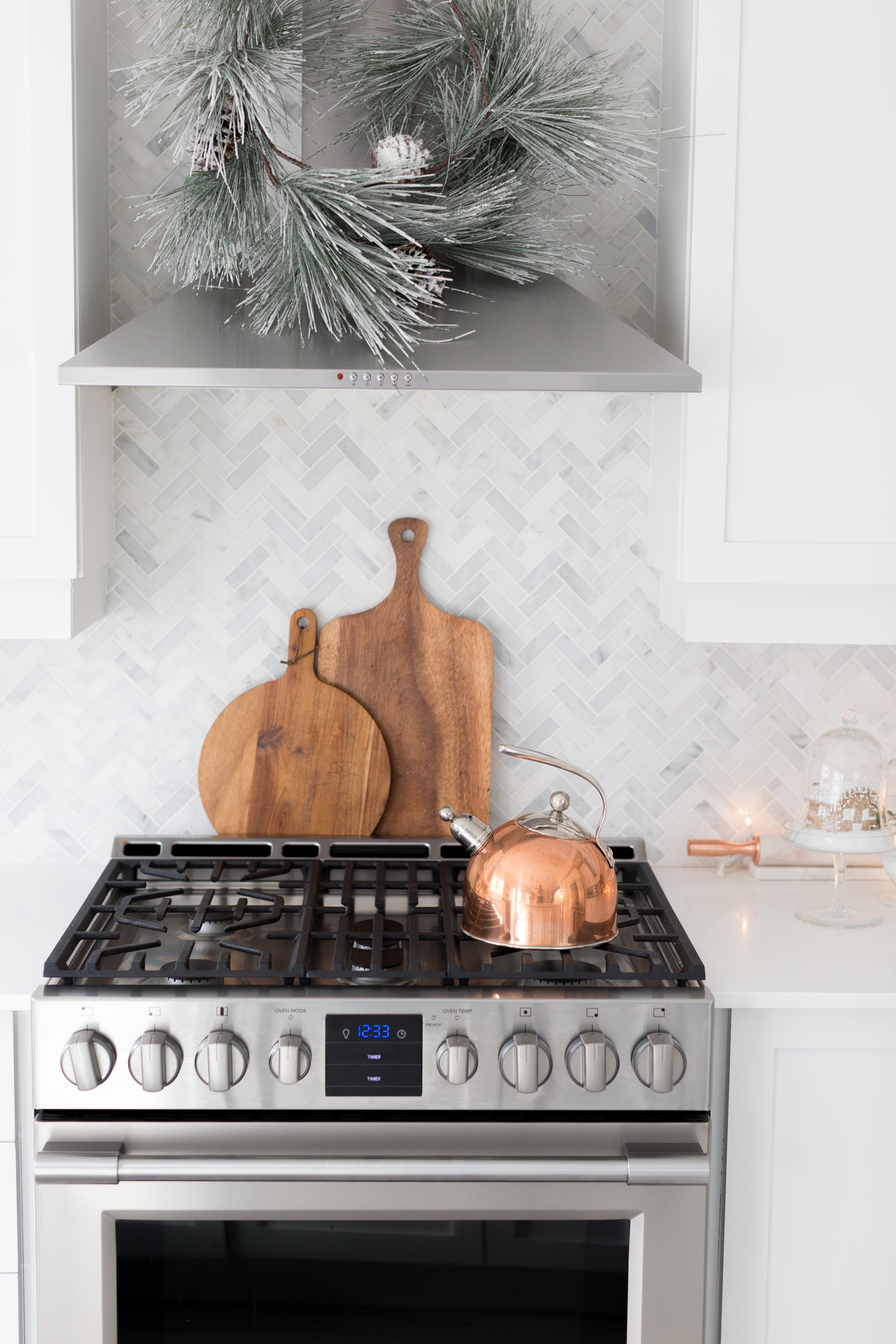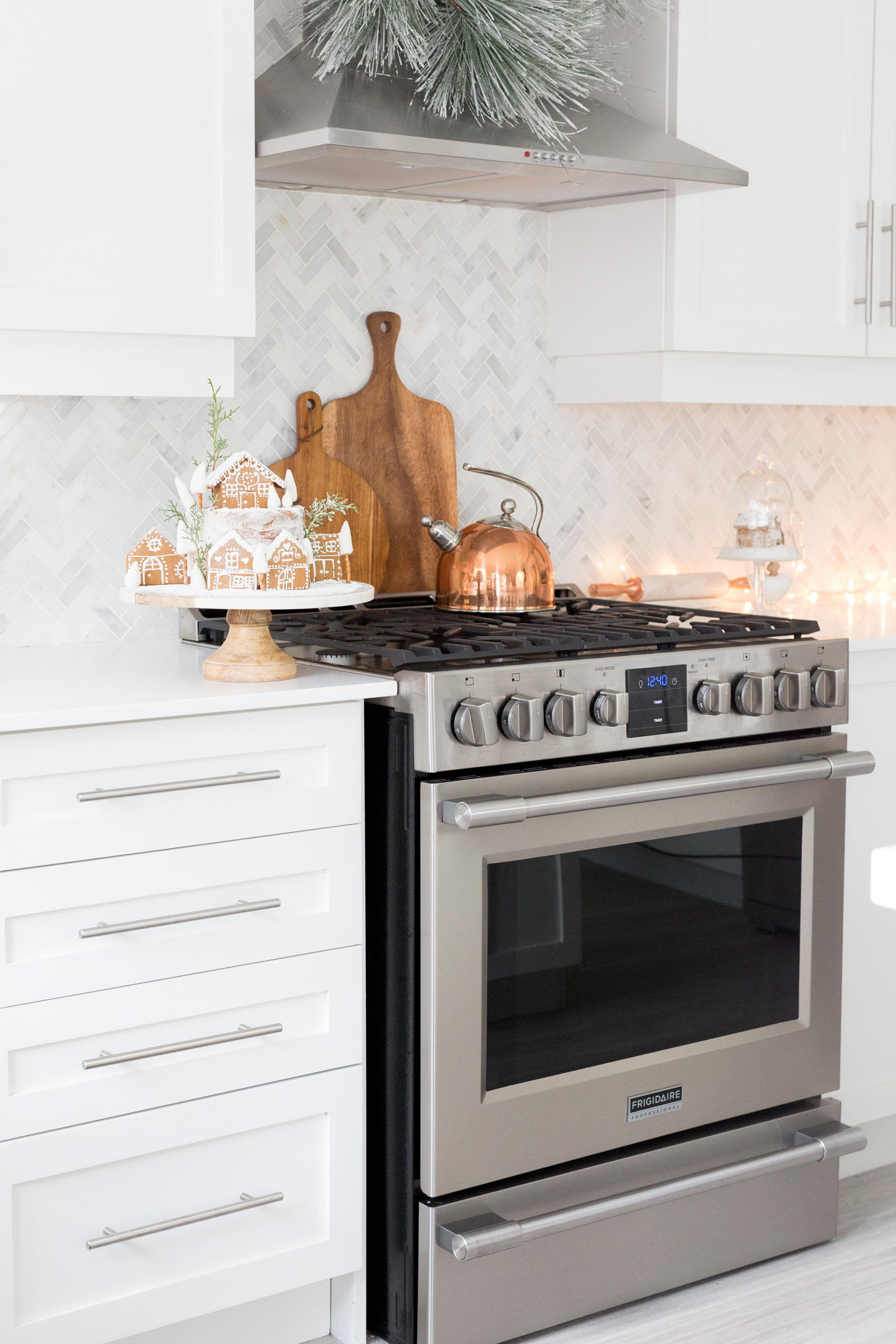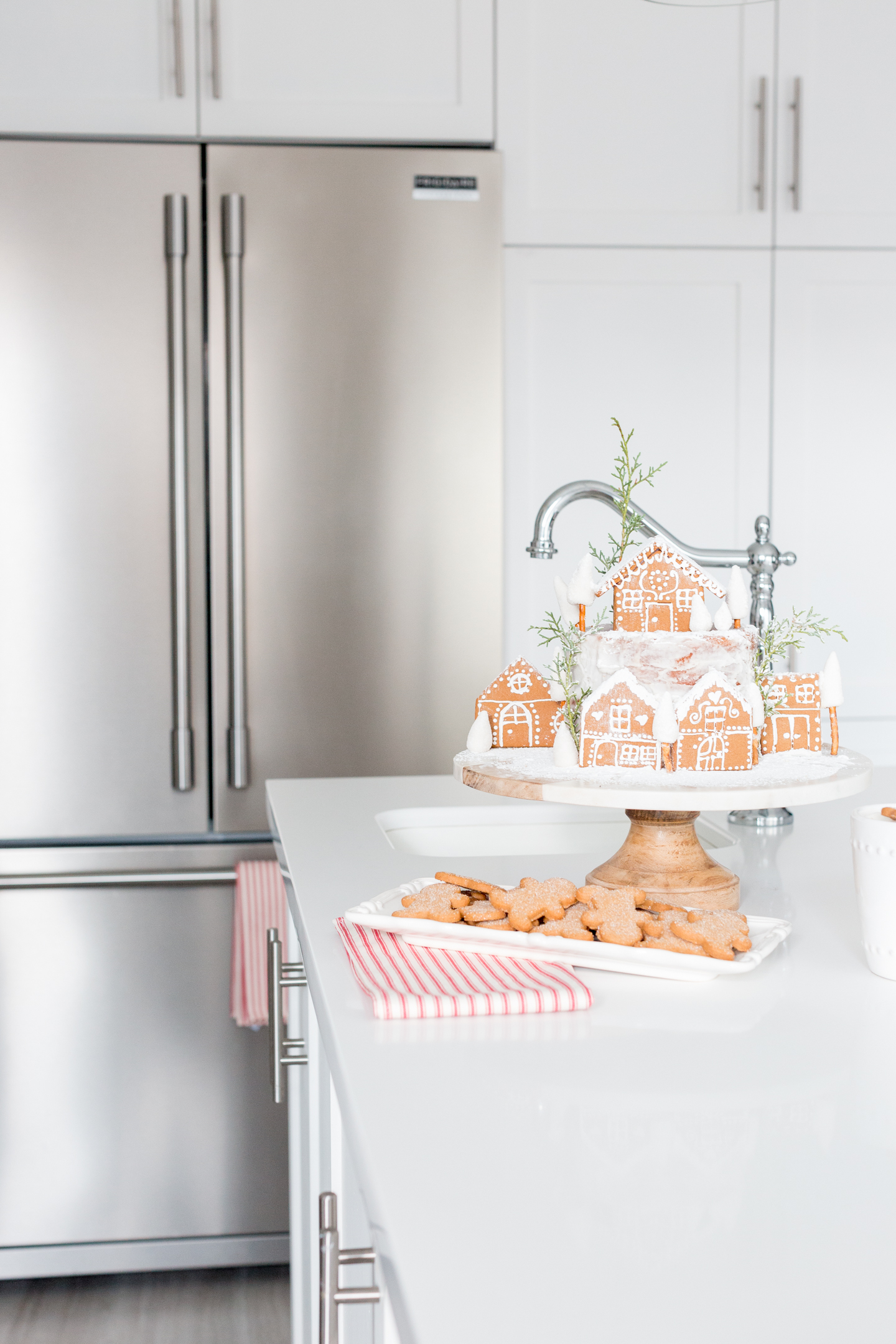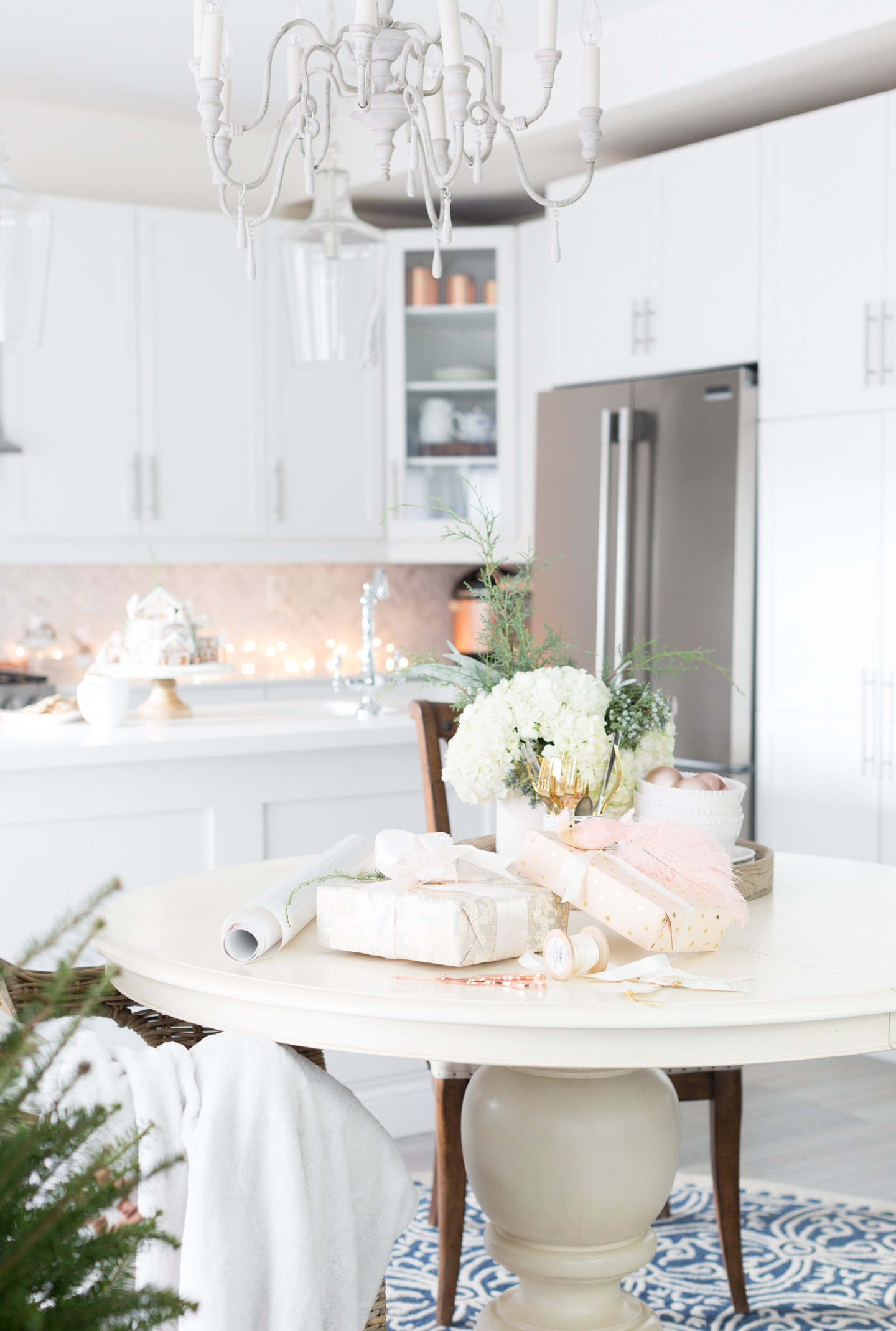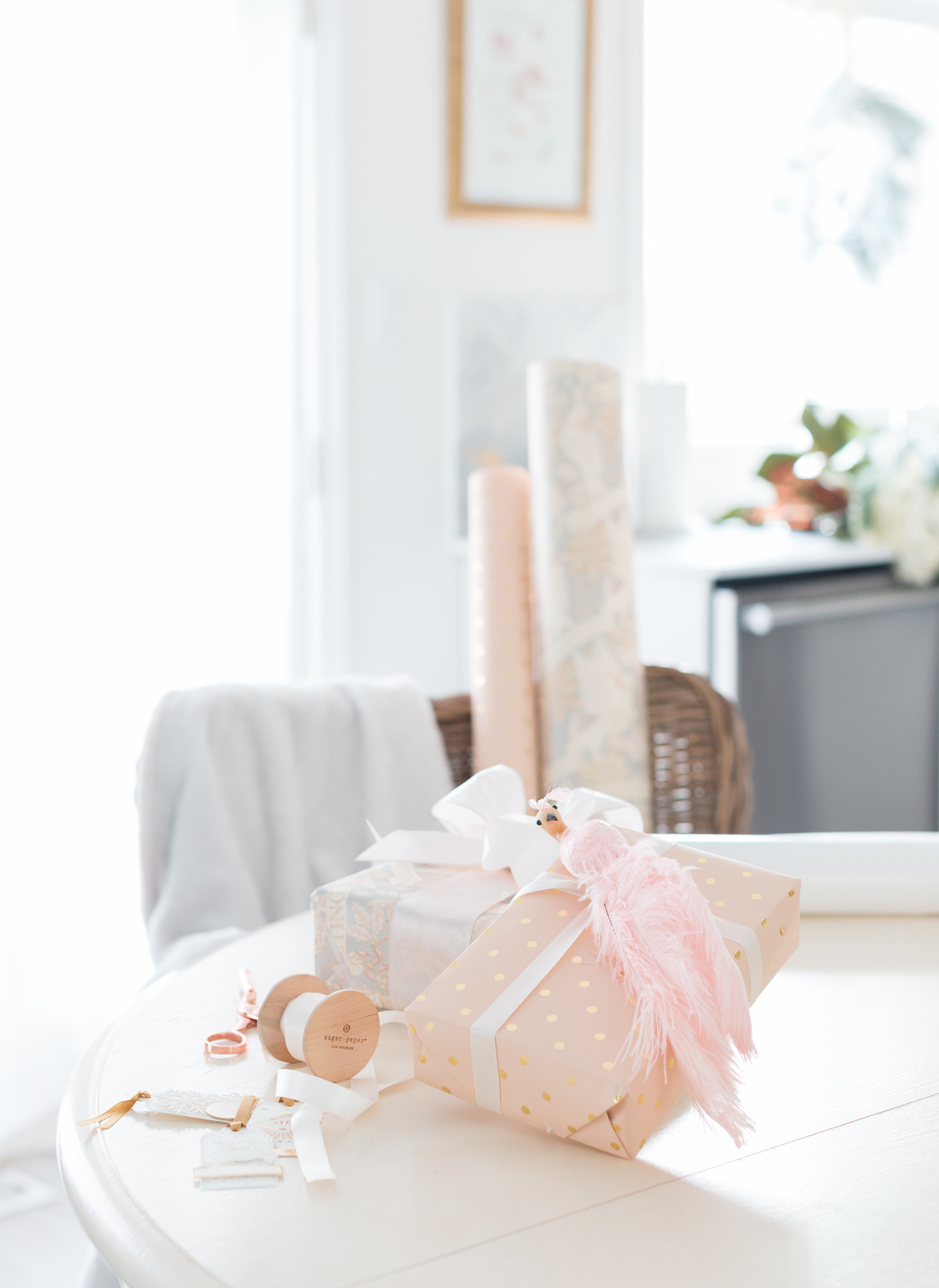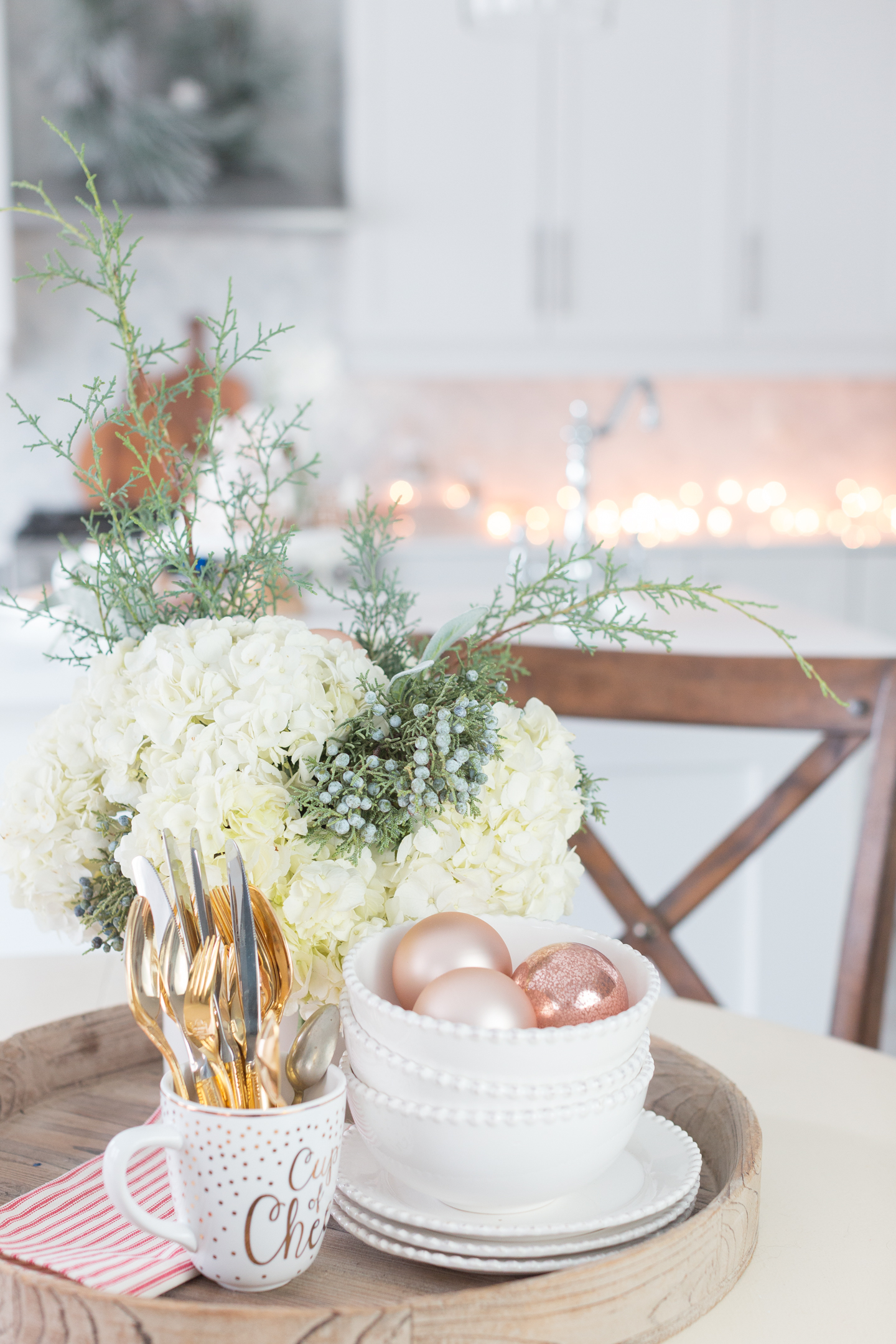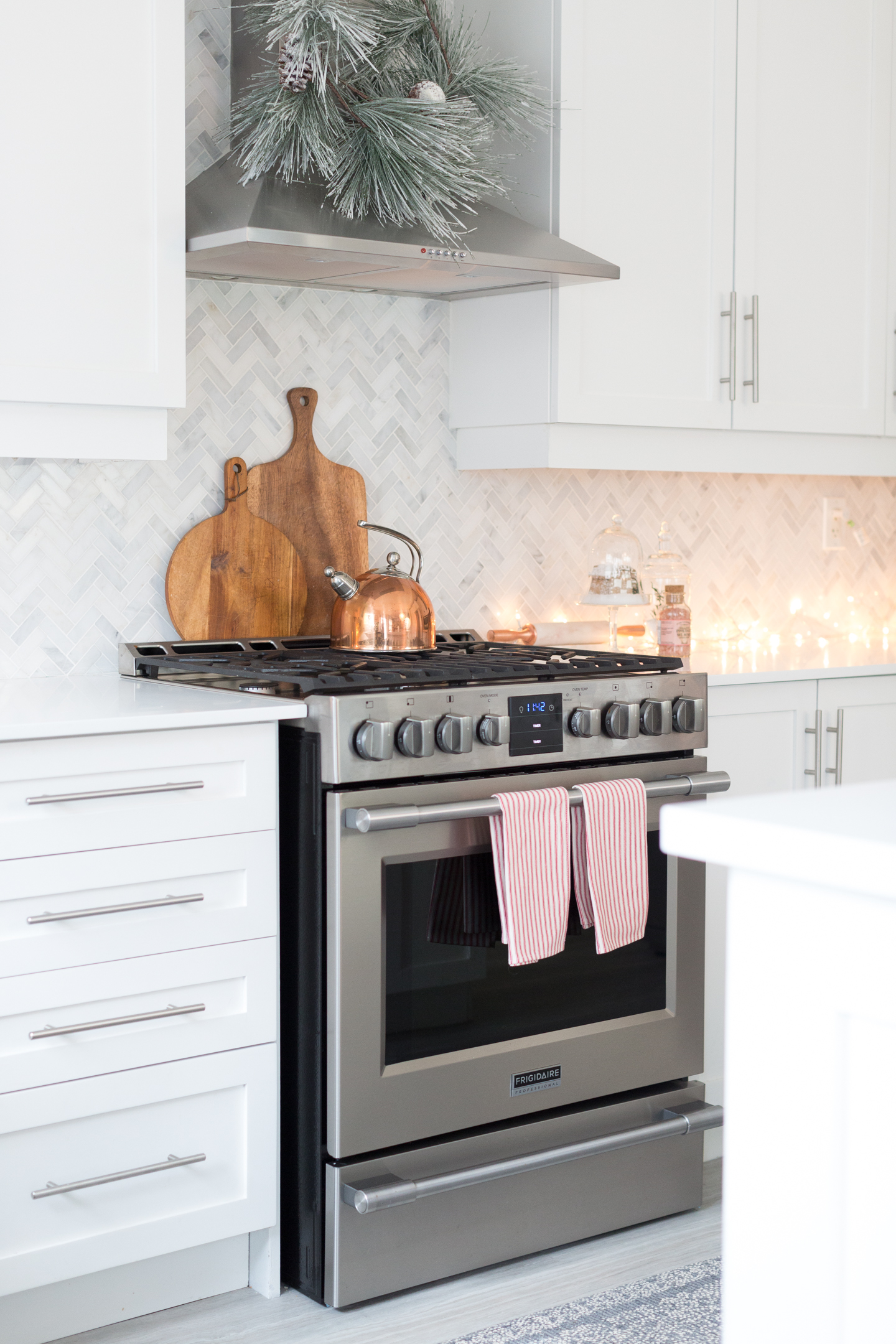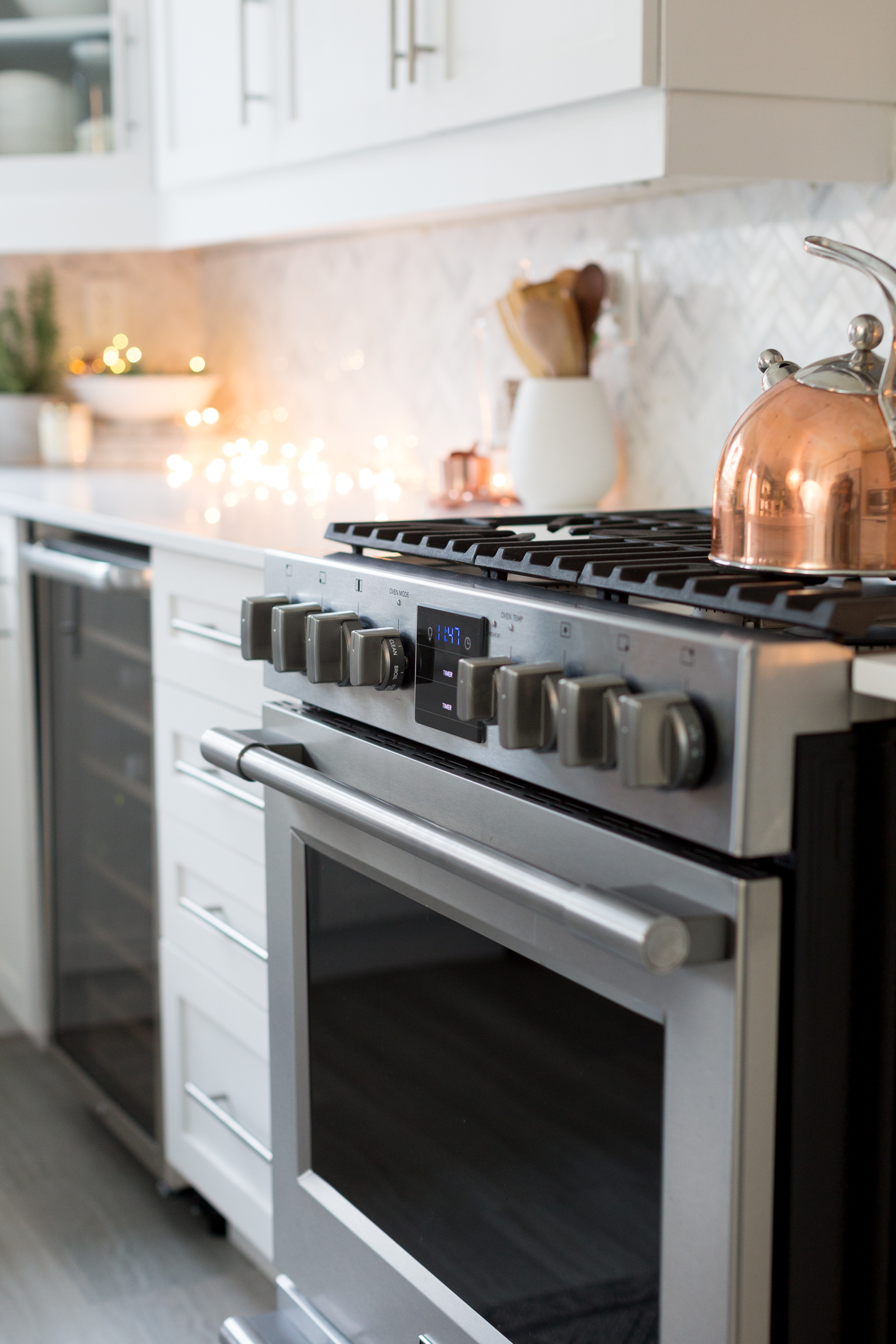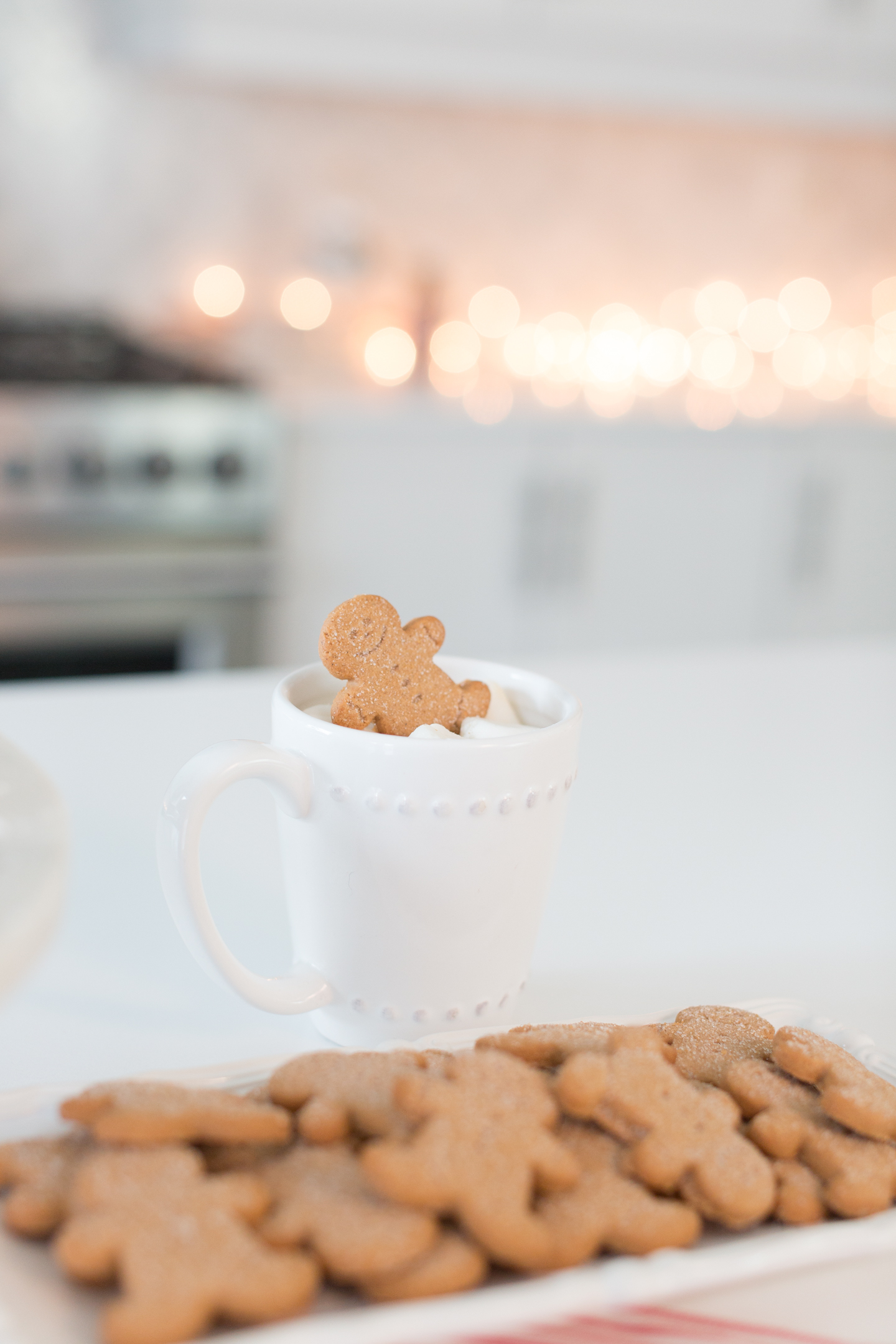 And that's it!
You may have noticed that in every home tour I've been fortunate to participate in, I've never shown our kitchen. But now, I adore our newly remodeled kitchen and am so happy to be able to finally share a space I've had a love/hate relationship with for the last 10 years.
Let's end with one more 'before' and 'after' shot, shall we?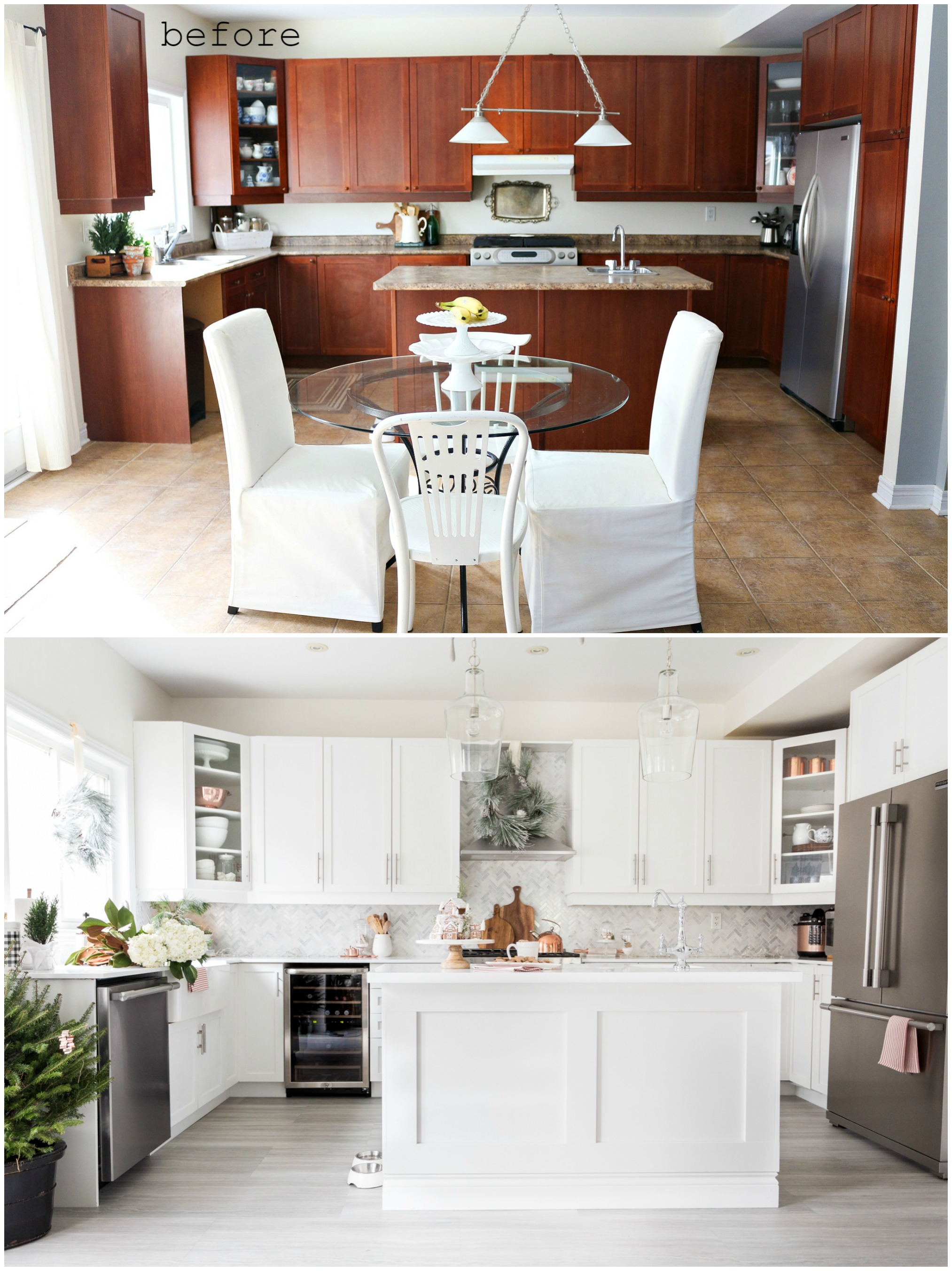 Thank you so much for stopping by. Please don't forget to visit my talented friend Janet next.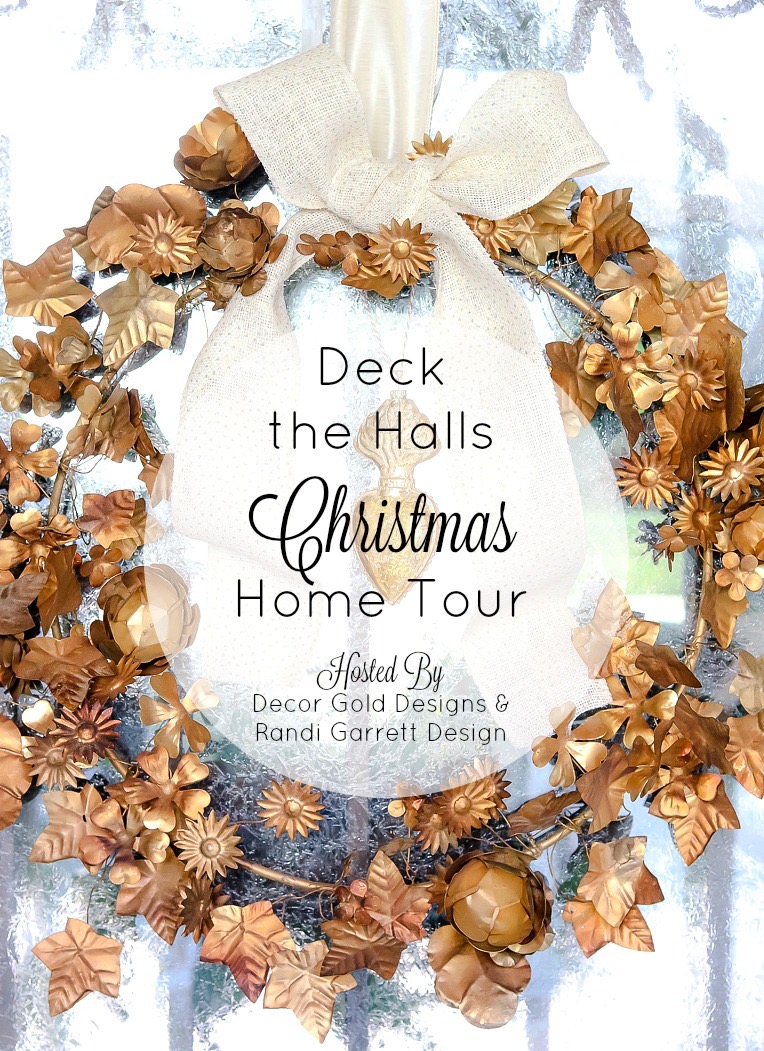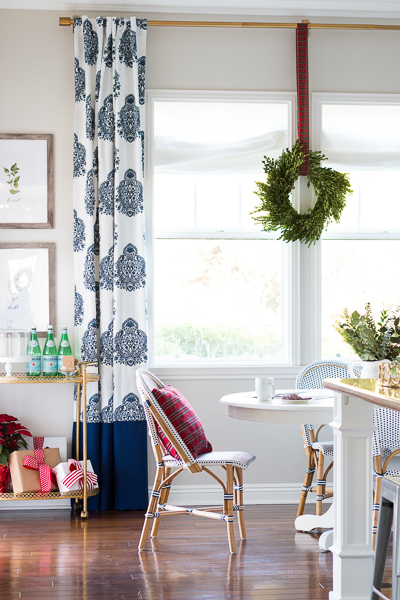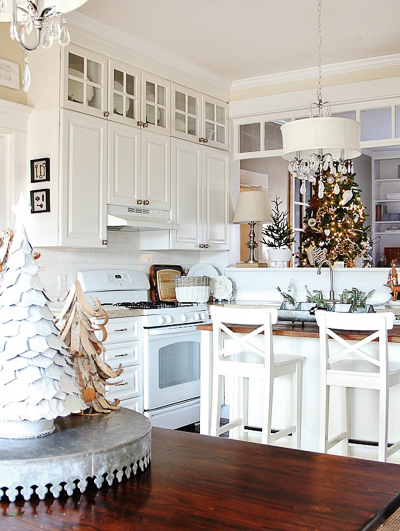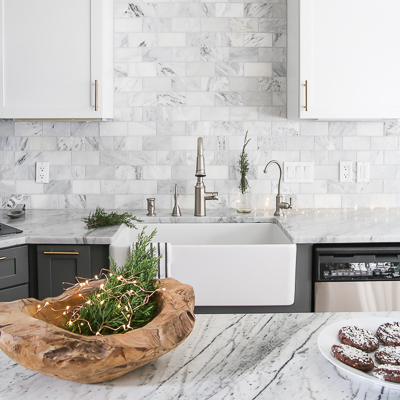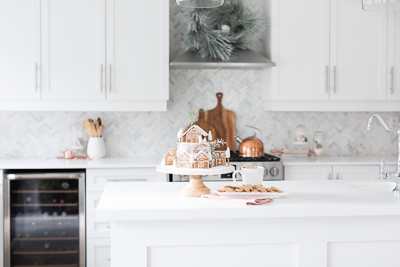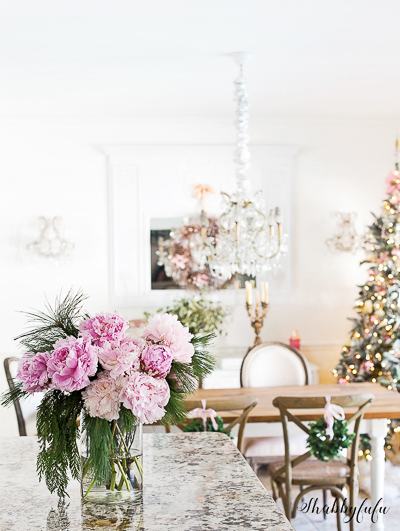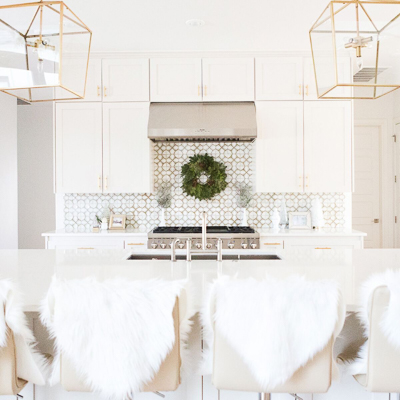 MONDAY – ENTRY/PORCH
StoneGable | Decor Gold Designs | Eleven Gables
Randi Garrett Design | Dimples & Tangles | Dear Lillie | French Country Cottage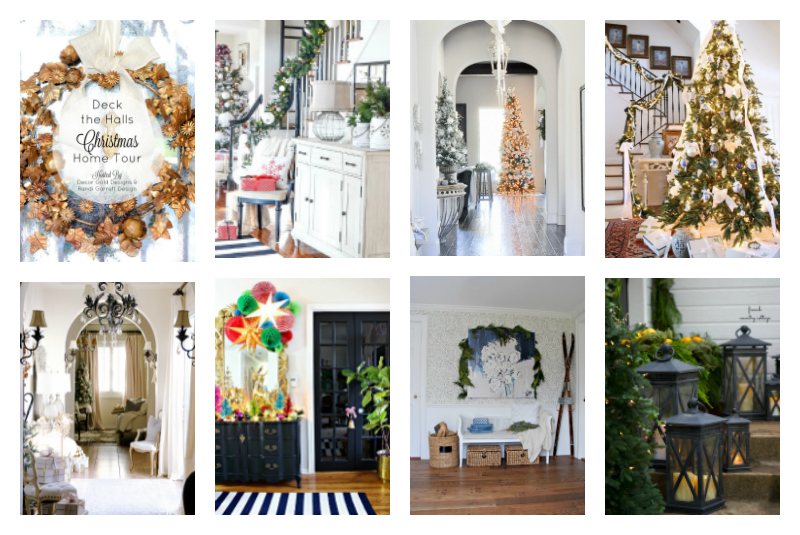 TUESDAY – LIVING ROOM
Jennifer Rizzo | Sita Montgomery Interiors | CC + Mike
Lindsay Hill Interiors | I Don't Know How She Does It | Shabbyfufu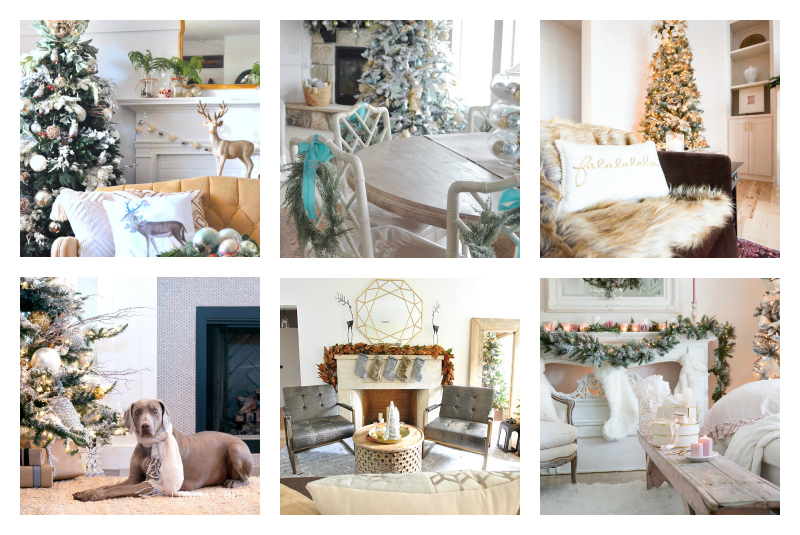 COMING
THURSDAY – DINING ROOM
Tone on Tone | Sunny Side Up | Just a Girl and Her Blog
Lindsay Hill Interiors | The Leslie Style | Eye for Pretty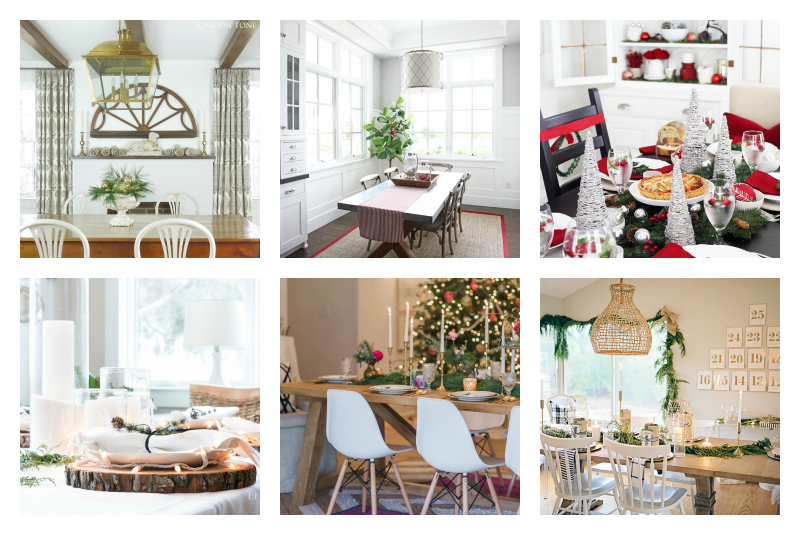 FRIDAY – BEDROOM
Edith & Evelyn | Randi Garrett Design | French Country Cottage
Decor Gold Designs | Life On Virginia Street | Zevy Joy