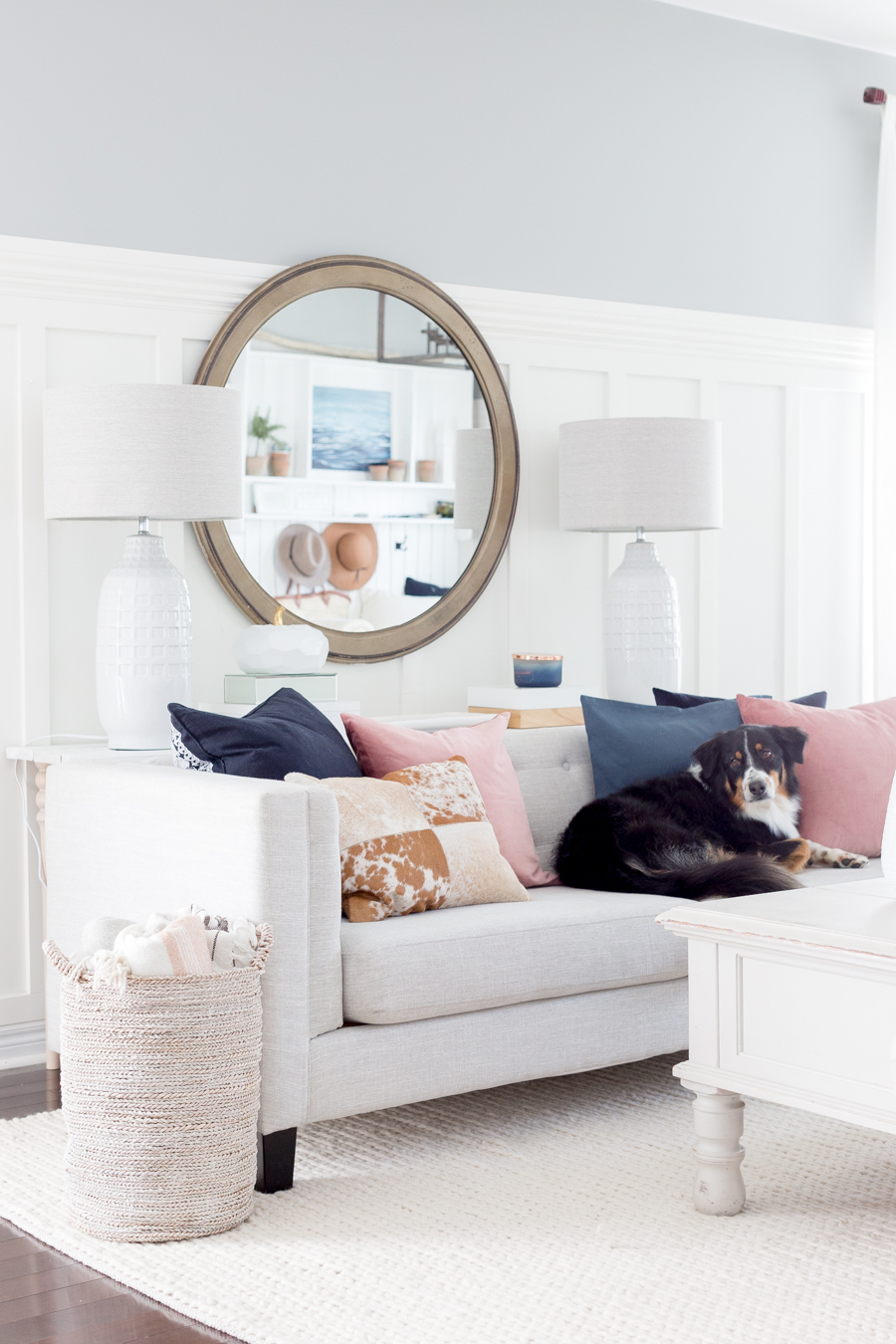 Hello friends. I hope you had a great weekend!
Today is a very special day; when many of us will be able to witness the wonder and mystery of the universe via a solar eclipse.
Though we're not directly in its path we will be able to partially experience it. I have always been fascinated by these natural wonders . Which makes today's post a little insignificant in nature when you think about the incredible scene today will be. But alas, I wanted to quickly show you a cute basket I found at a thrift store, which I then painted using DecoArt's Vintage Effet Wash paint.  I'm a little  obsessed with this paint because I was able to achieve exactly the 'white washed" look I was looking for.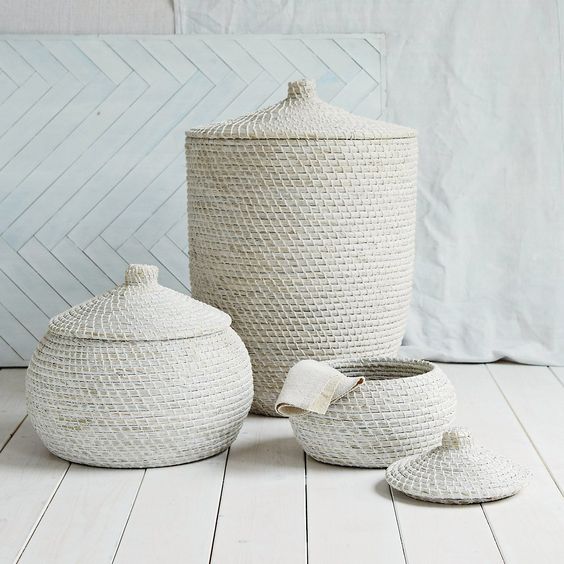 The other day I was doing a little pinning and came across this PIN . I love the look of these white washed baskets …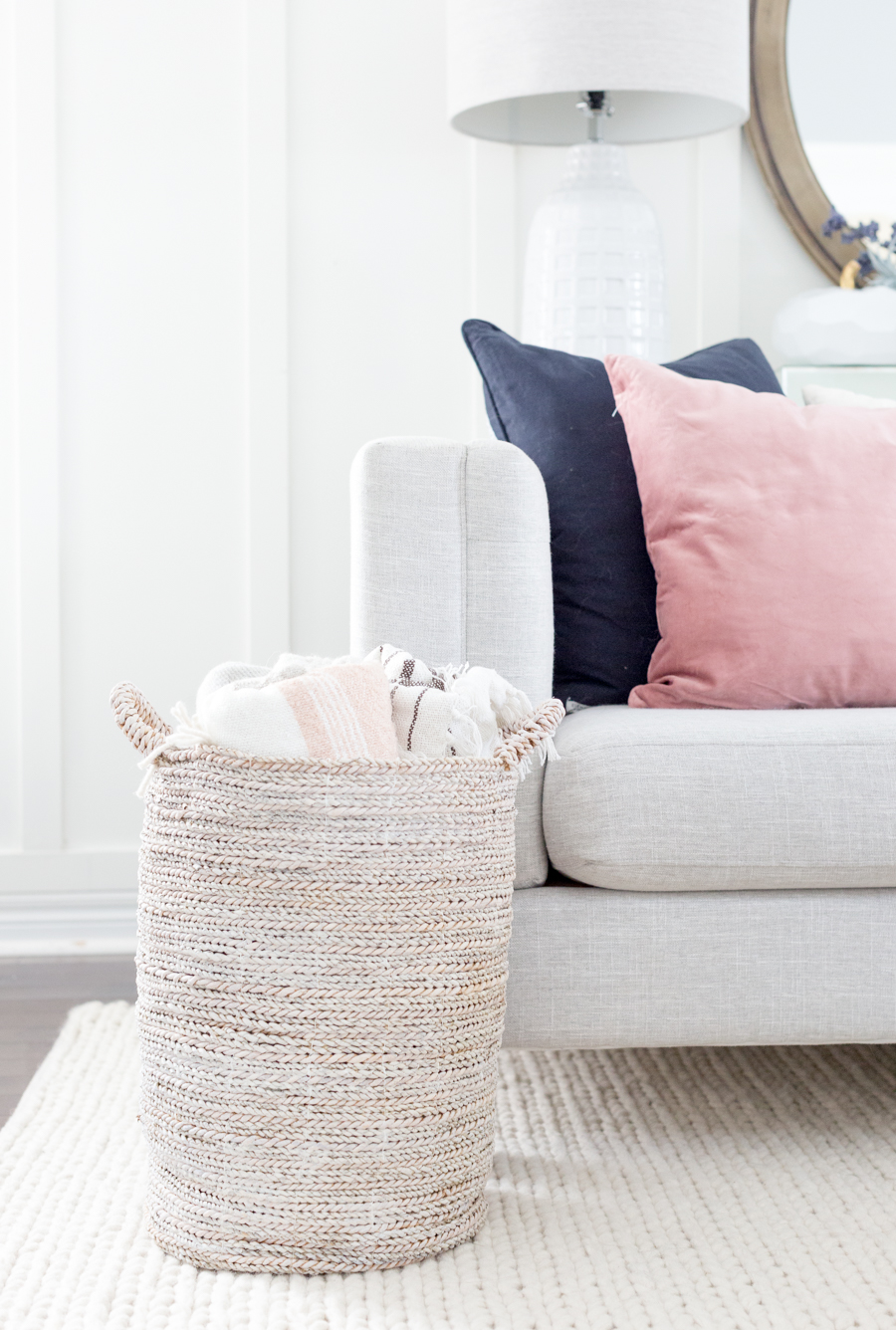 I think what I love the most is how easy it was to achieve and give an old basket a 'new' life.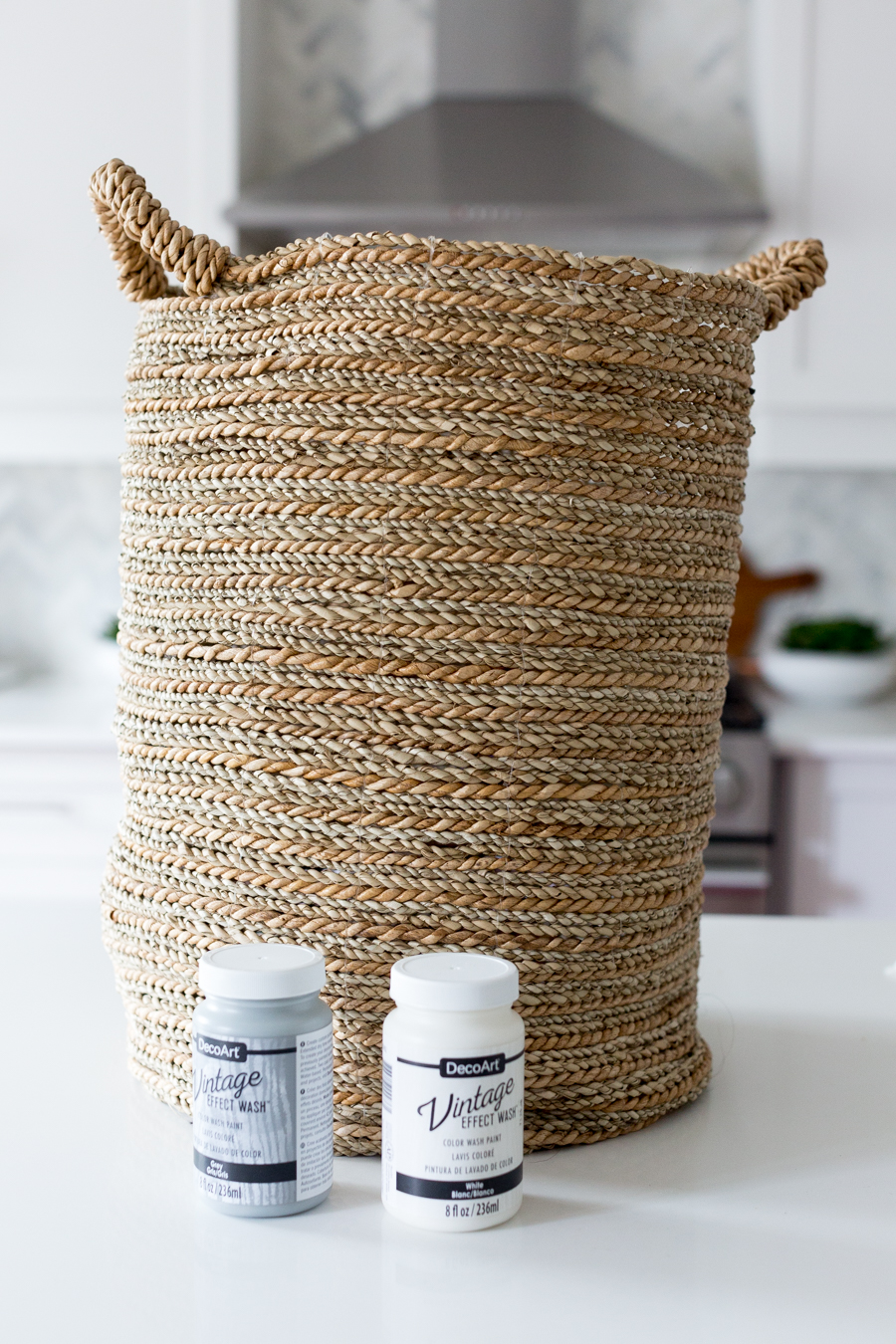 The before was just fine and I was super excited when I came across this basket at the thrift store but the basket had a few stains. I think it had been used to hold a plant.
So I wanted to see if I could achieve the 'white washed' look like on the pin. So  I used the white Vintage Effect Wash  and I was immediately in love.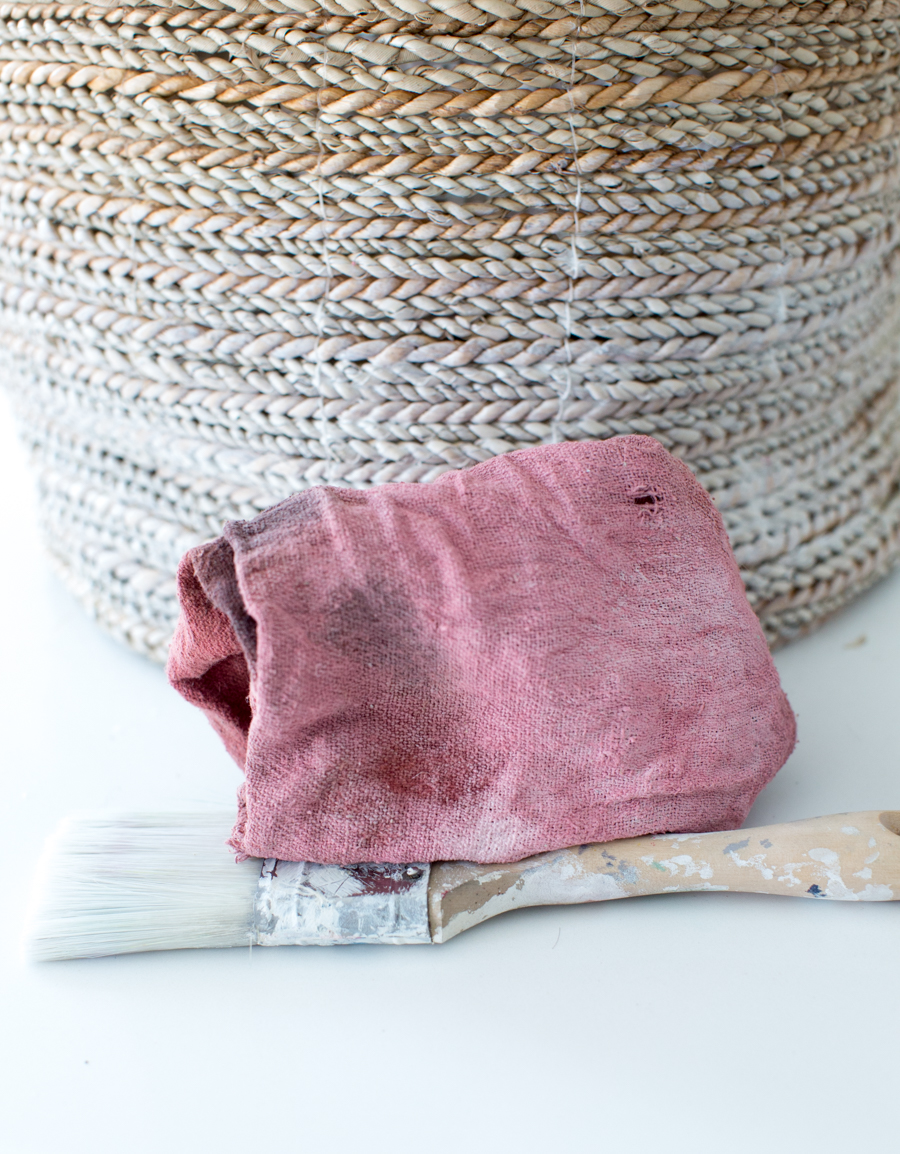 The instructions on the bottle say to apply with a brush and then wipe with a rag. That system works well for solid surfaces, but I found that simply using a dry brush technique on the weave of the basket worked better.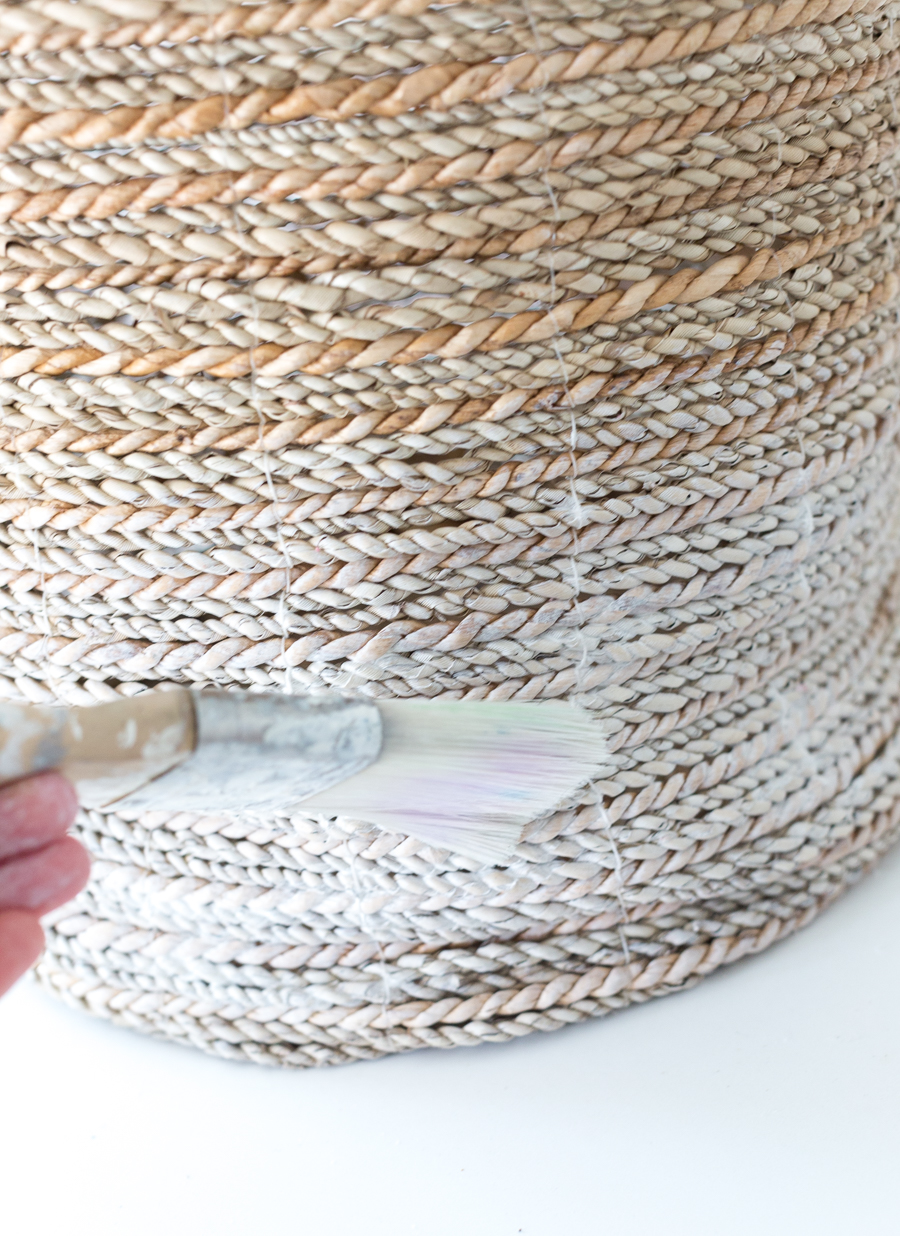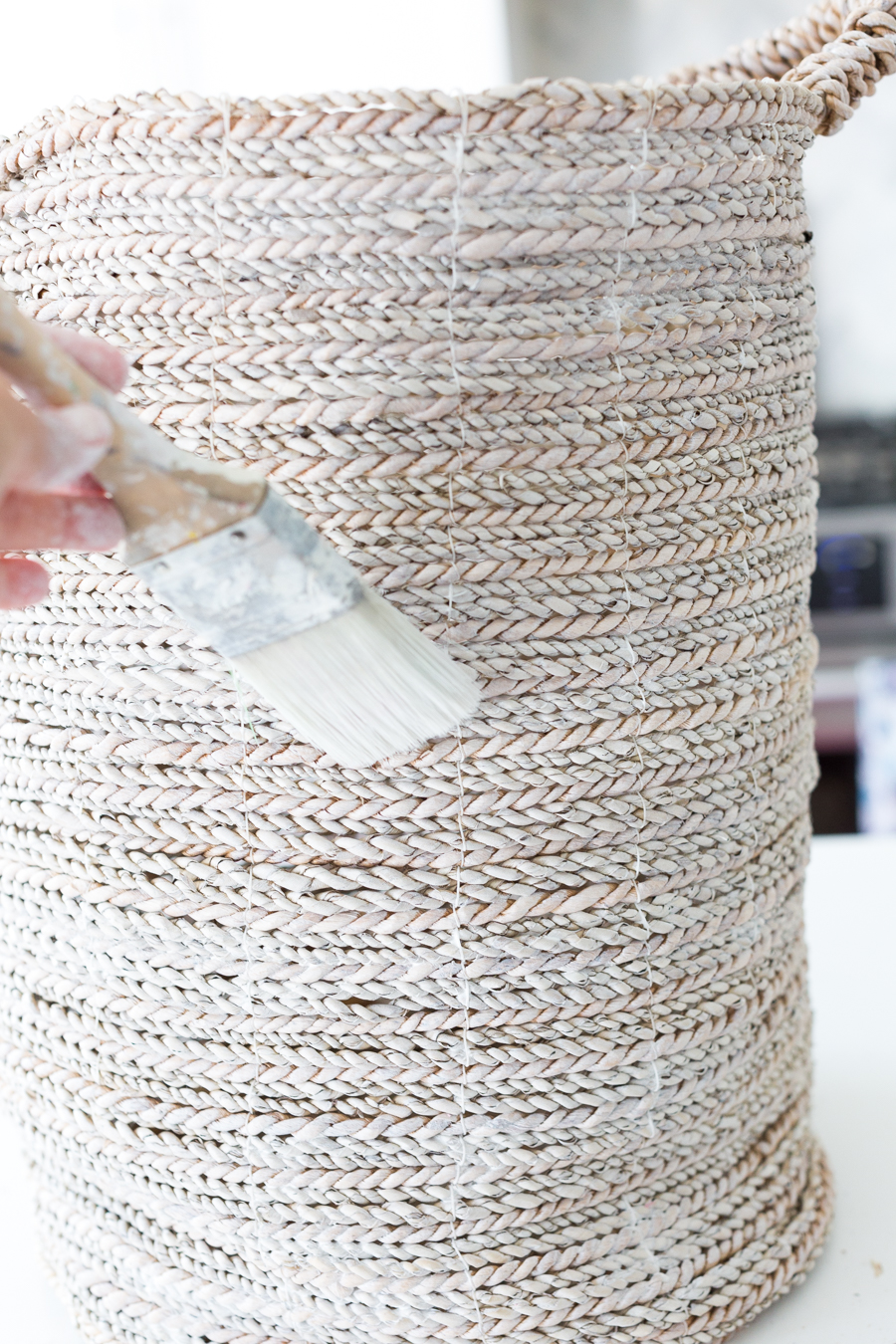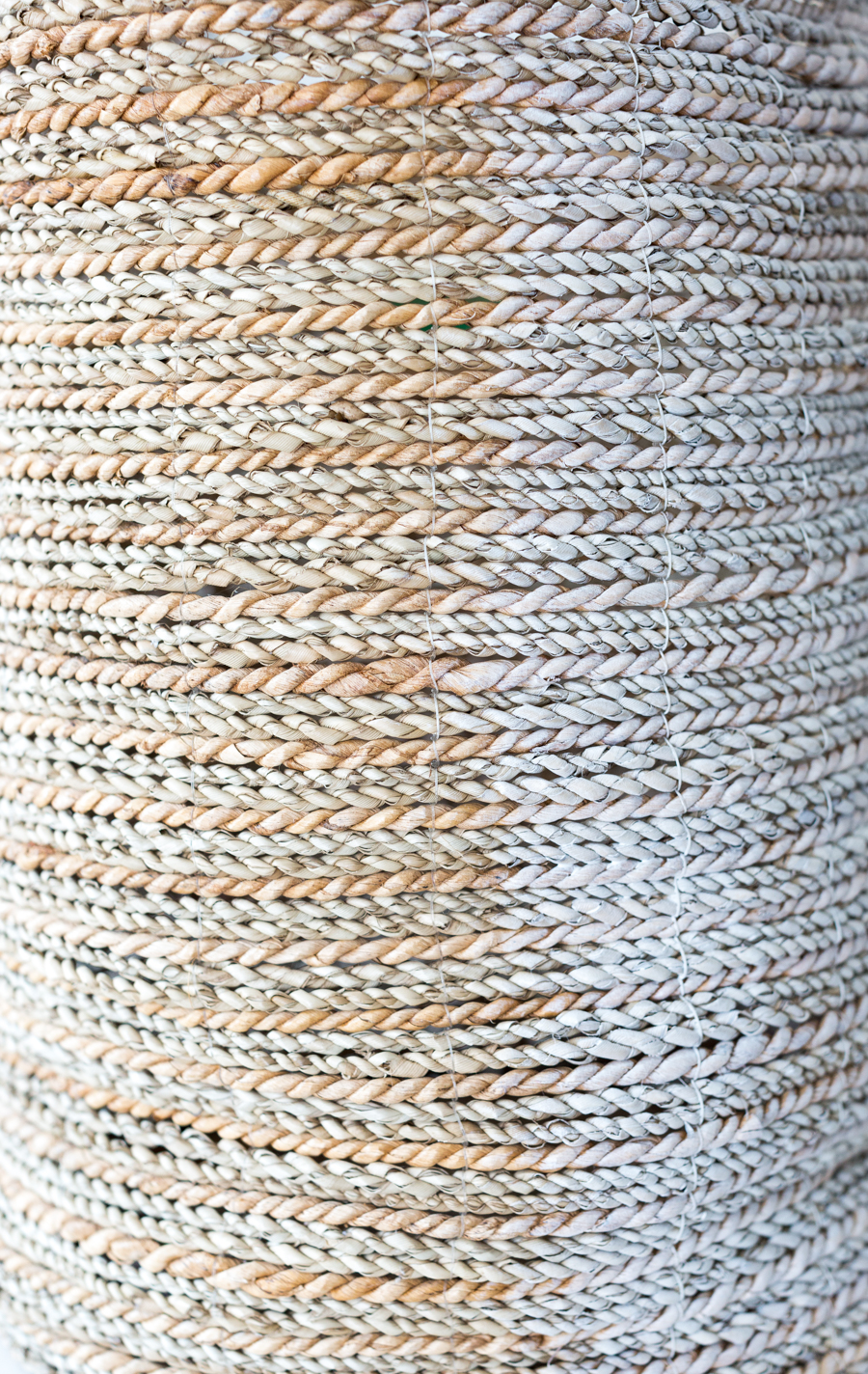 Here you have a side by side comparison. It's hard to tell on this photo, but the white paint is soft and not overpowering.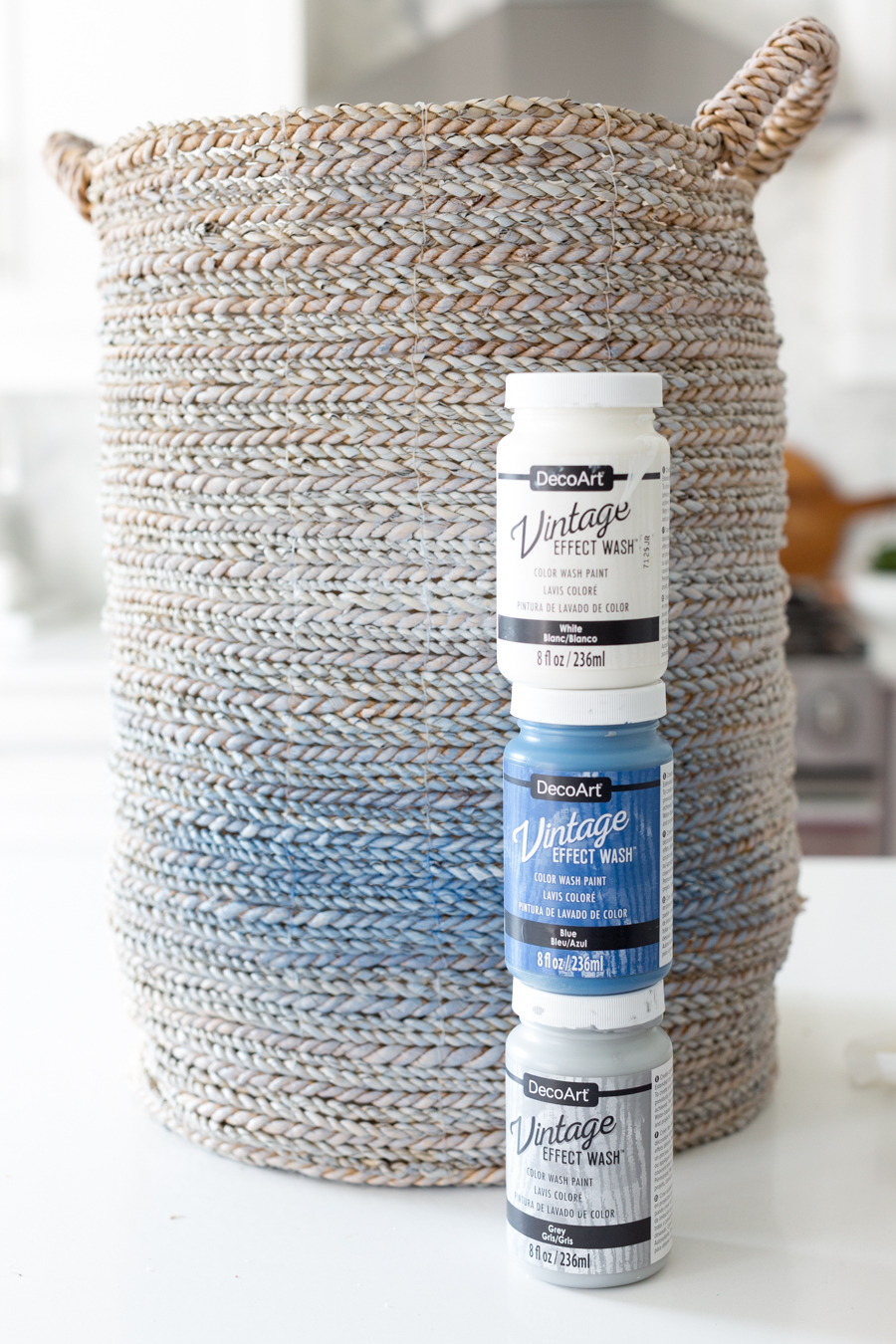 I also tried the various colors and I just love this particular 'ombre' effect, don't you?  The blue allows you to see how translucent and wonderful the paint is. You can apply it to a raw wood or a painted surface and there's no need to coat it.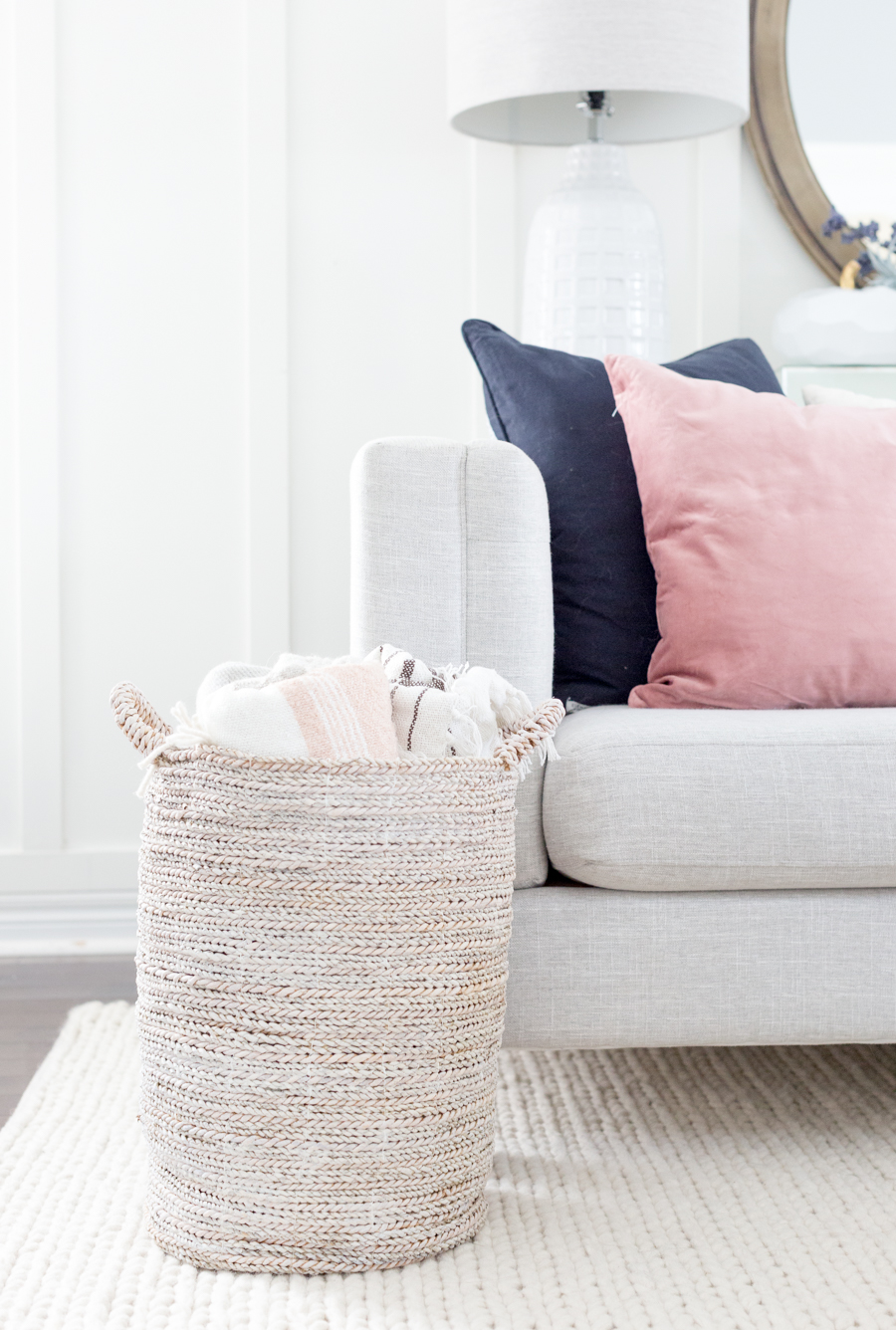 I decided to just paint the entire thing white and I'm in love with how it turned out.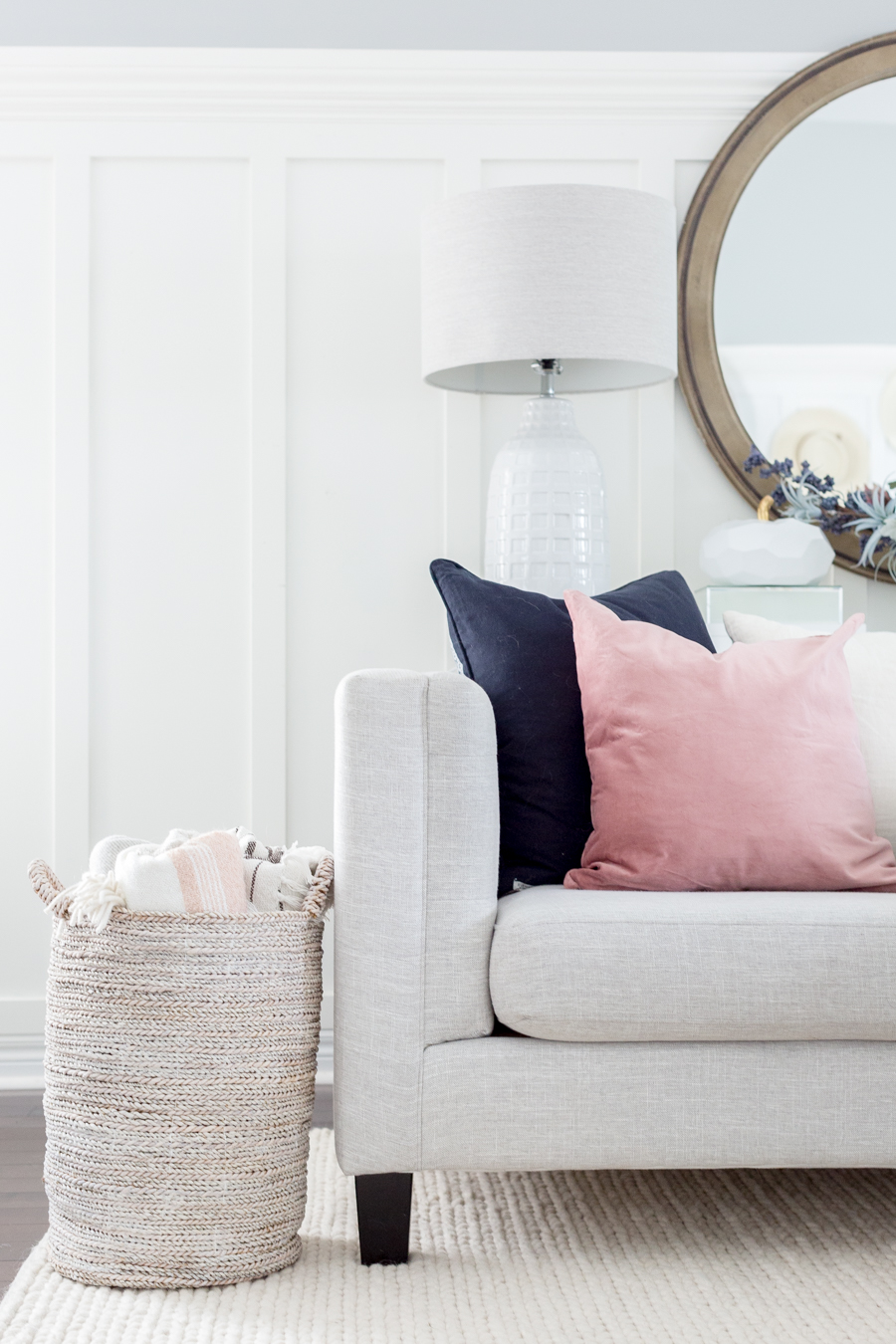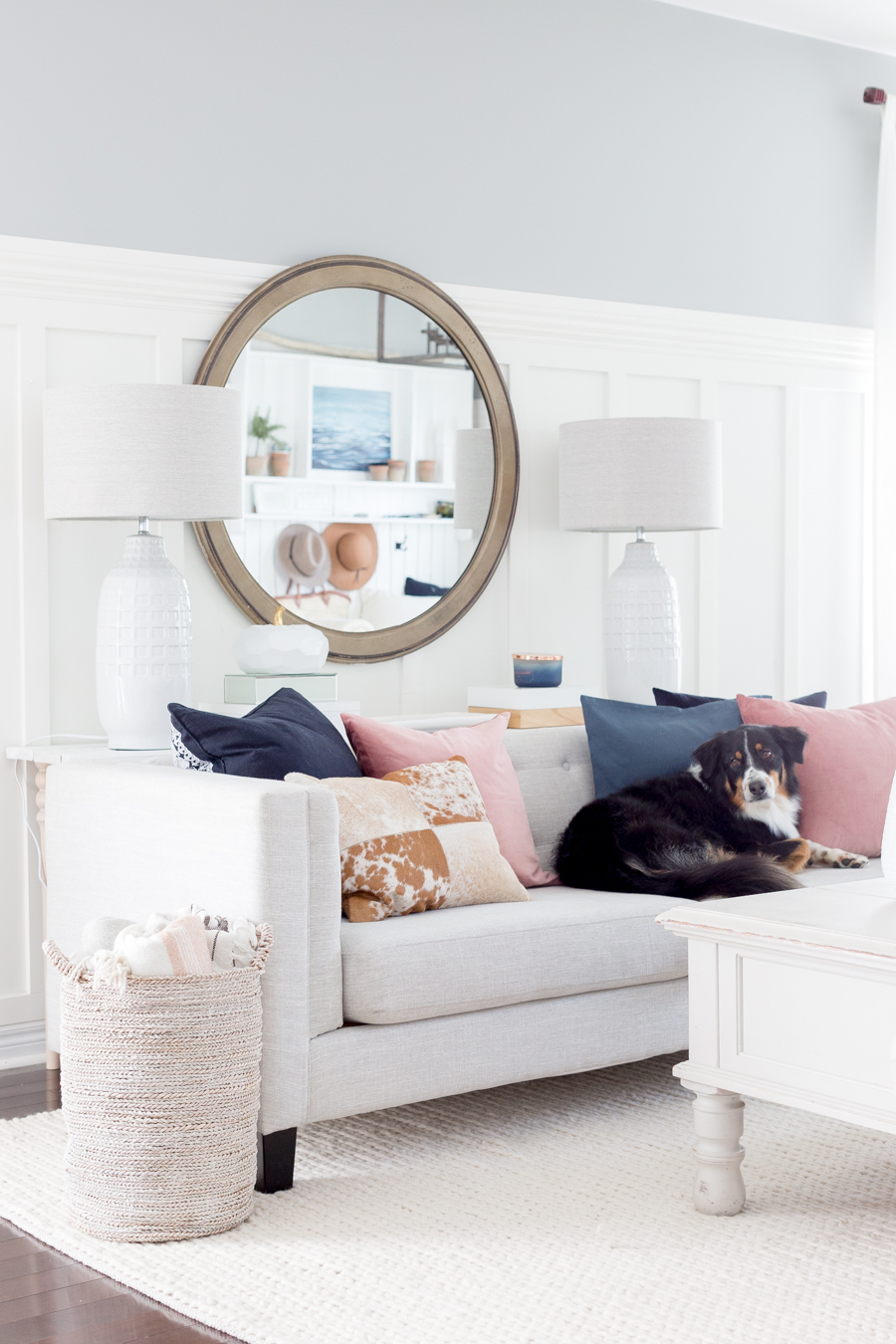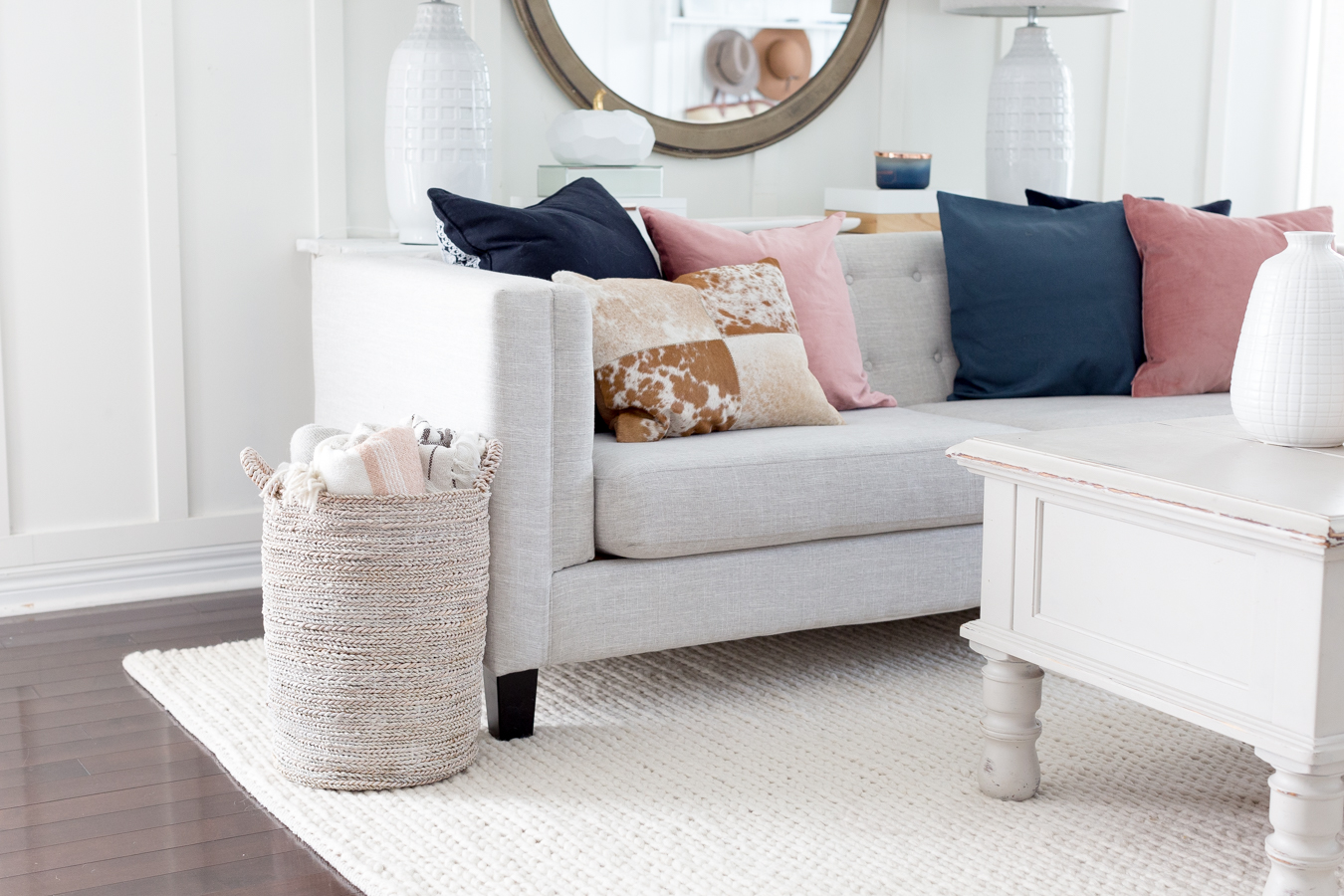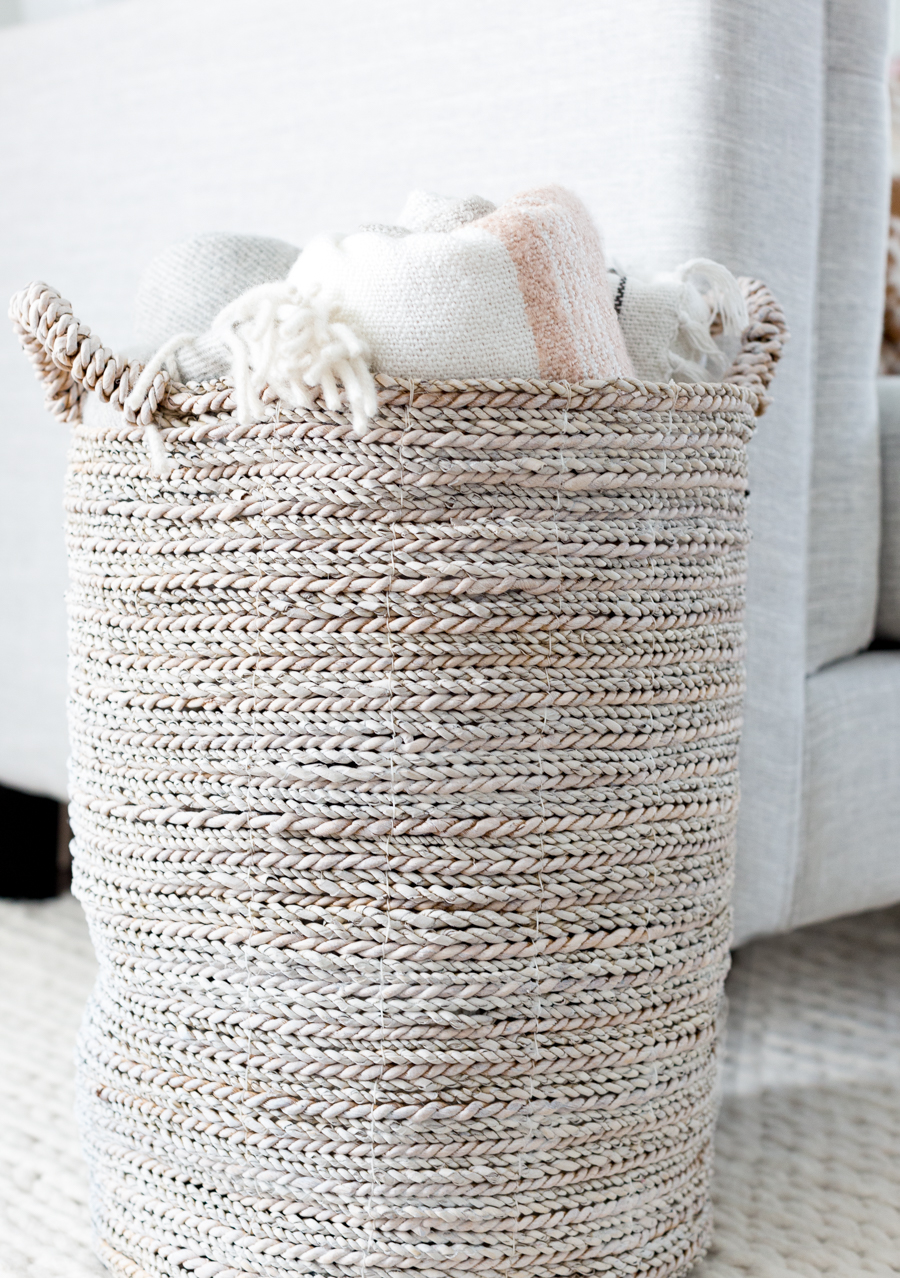 Such a simple little DIY but one that is making me smile.
I hope you're able to watch today's wondrous spectacle.
Happy Monday sweet friends!
Much love,
Lucy