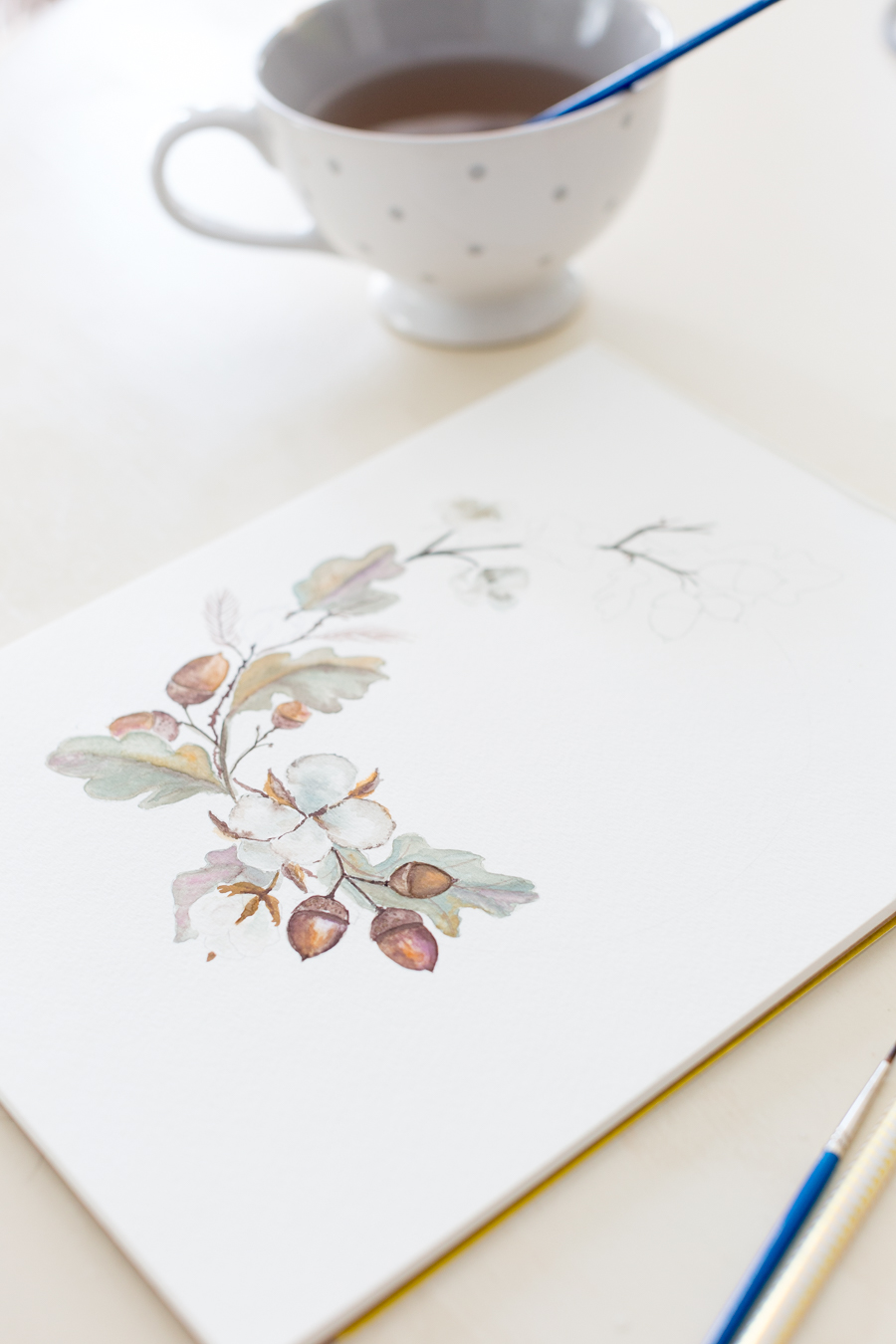 Hello, friends. Summer is quickly coming to an end and a new season will soon be upon us. In preparation for such, I have been painting some fall themed designs for my shop. If you follow me on Instagram, you may have seen a peek of these paintings and some of the process in my Instastories.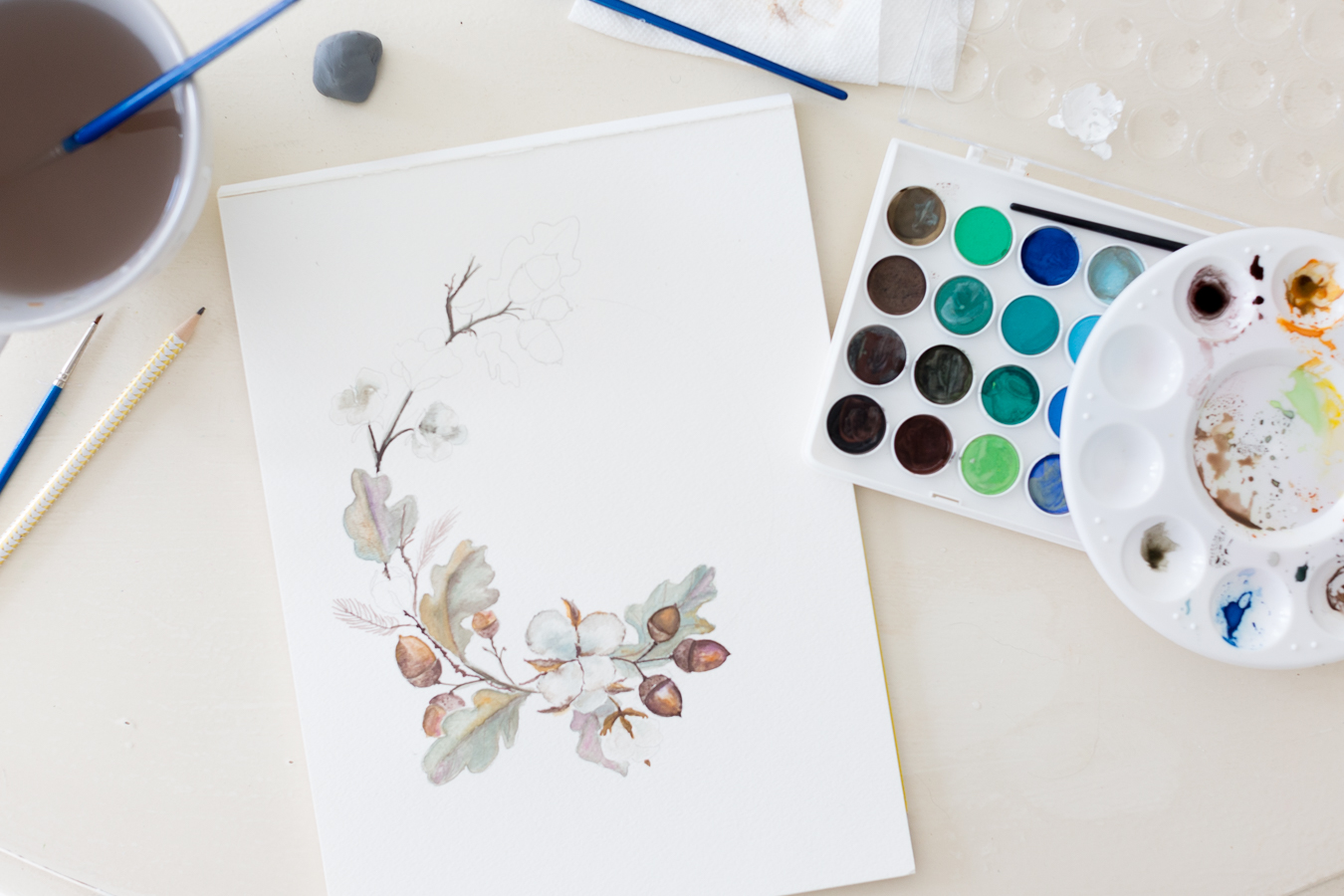 I enjoy sharing the process and appreciate receiving feedback, opinions, and questions. I have noticed an increase in inquiries of late asking about the materials and techniques I use, along with requests for additional watercolor tutorials/videos. And that is why I'm super excited to be able to partner once again with my friends at Skillshare. If you're not familiar with them, they are an online learning community with over 17,000 classes.  They not only have amazing watercolor classes to get your started, but they are also offering you TWO FREE MONTHS of unlimited classes.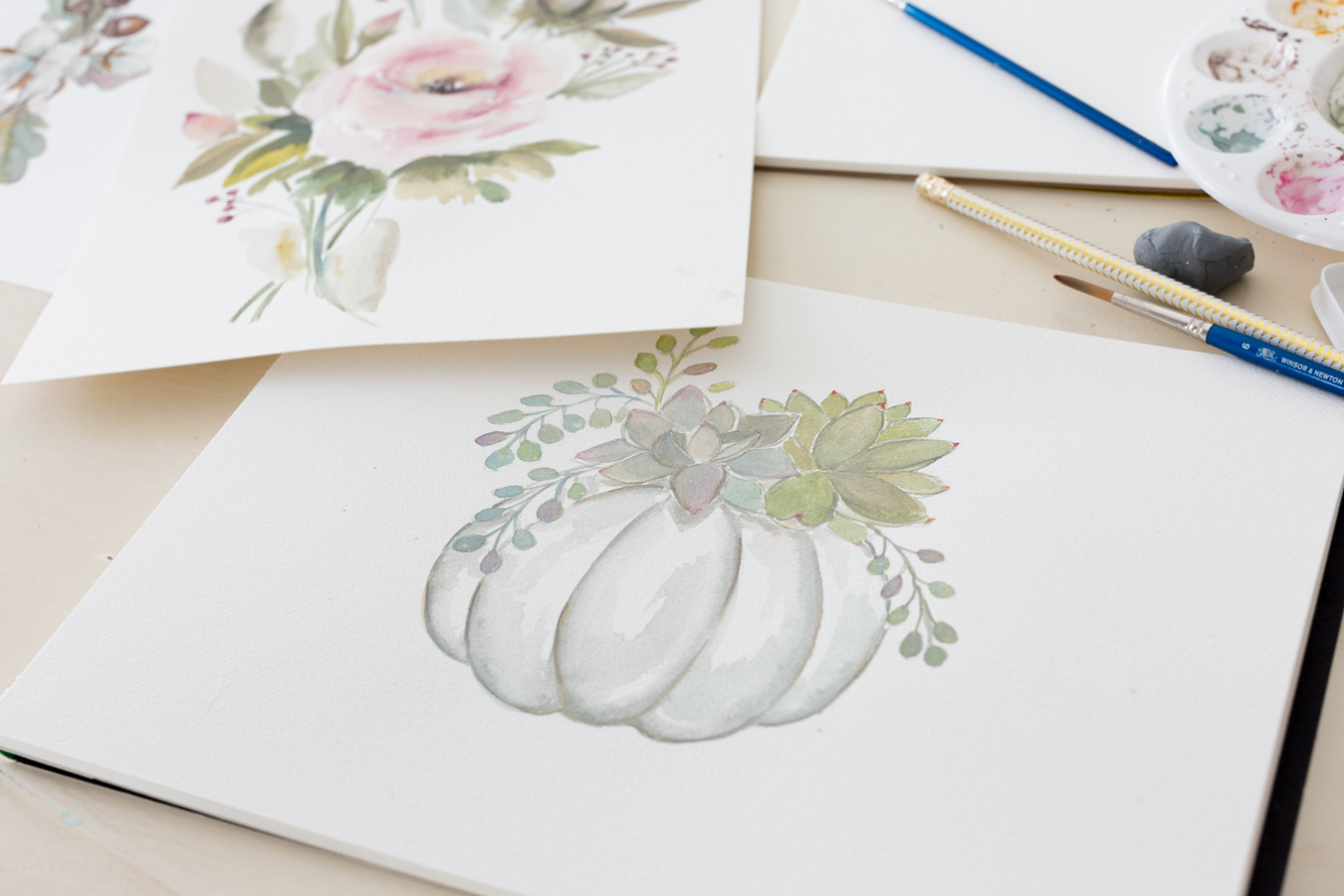 I would love for you to take advantage of this free offer and enter your own creative journey as I cannot begin to tell you how much peace and tranquility I find when doing my art and I hope you may experience the same with your art. I want you to fall in love with watercolor, but even if watercolor is not your thing, Skillshare has so many classes to choose from and I think what's important is to find something that ignites your creativity and provides you with that little 'me time'.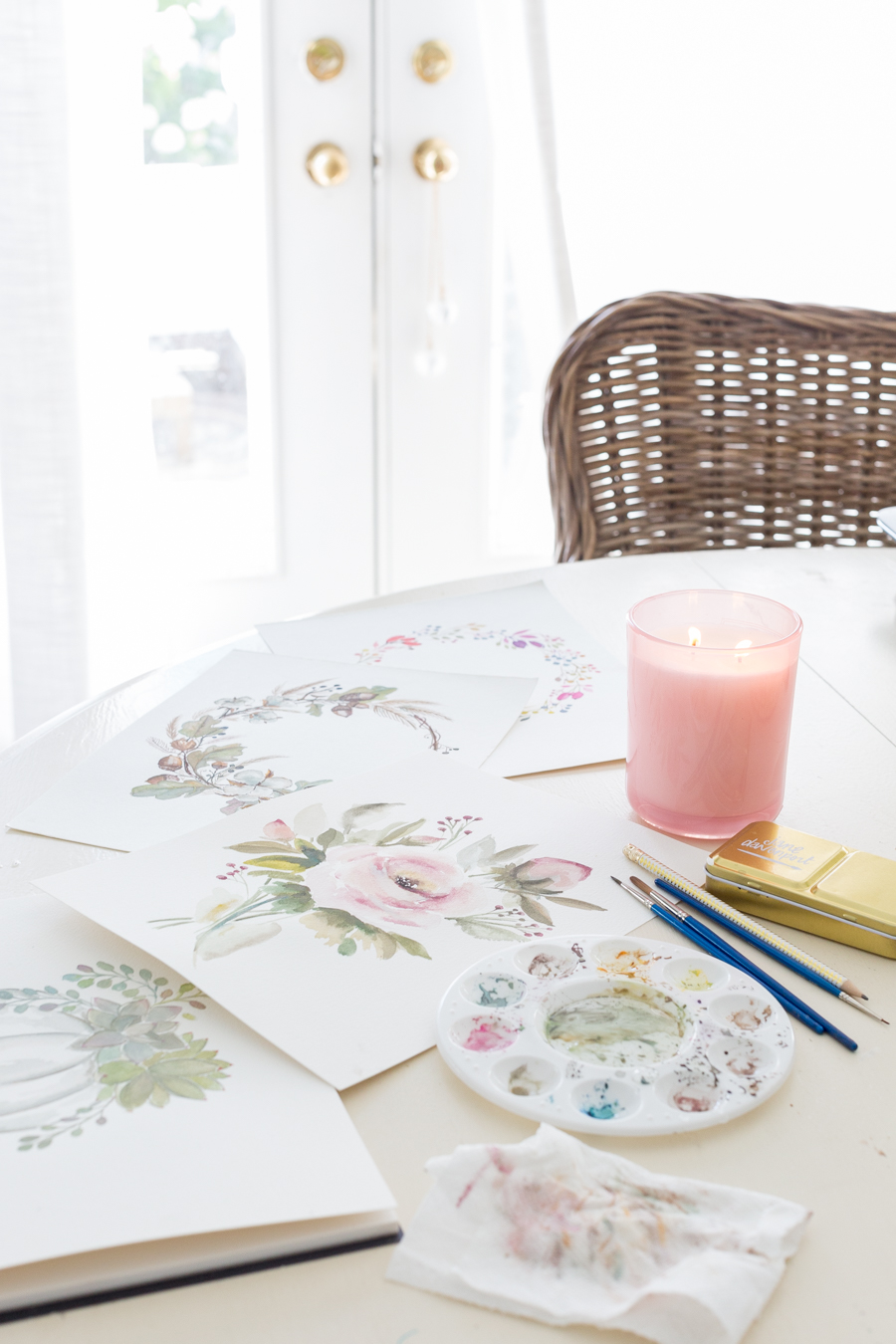 I'd love to invite you to take one (or more) of the classes and share the process with us. Tag us on Instagram (@mscraftberrybush and @skillshare), or if you don't use Instagram, you can send me an email (lucy@craftberrybush.com). In a couple of weeks, we will pick our favorite and feature it on both of our Instagram accounts. Does that sound like fun?
So head on over to Skillshare to claim your 2 free months here. Or use the code craftberry2017 at checkout
There are a variety of classes to choose from with varying skill levels available. If you're new to watercolor, I would suggest starting with a basic watercolor class, such as Yasmina's The basics for creating magical pieces. She takes you through detailed videos of what brushes to purchase, what kind of paper, paint etc.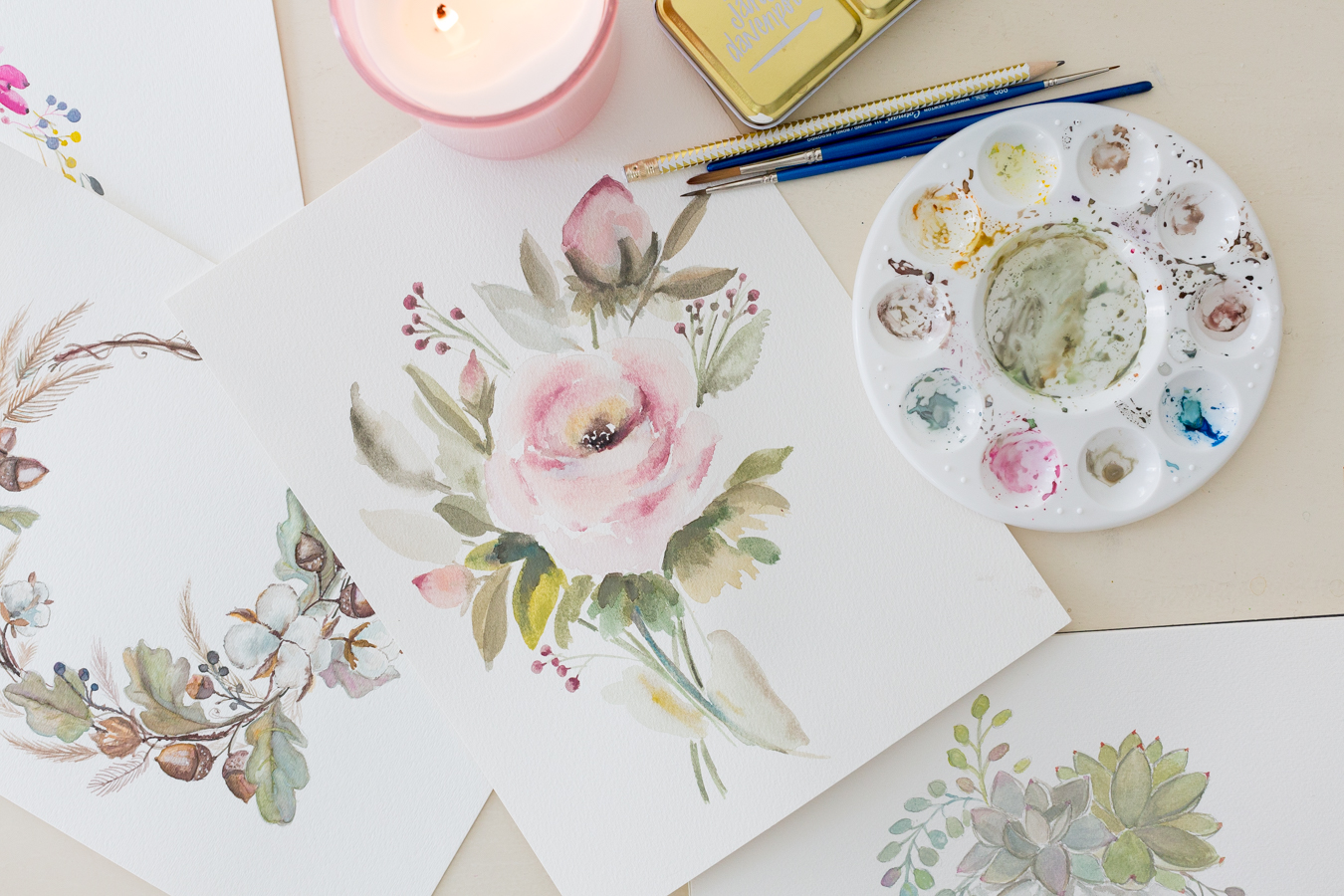 I also enjoyed Amarilys Henderson's Modern Watercolor Florals. She shares various floral techniques that are more modern and loose and she encourages you to find your own personal style.
I will personally be taking the Katie Rodgers' class, who is a fashion illustrator. I love fashion illustration but it intimidates me and I want to challenge myself and see how it goes. I will keep you posted.  🙂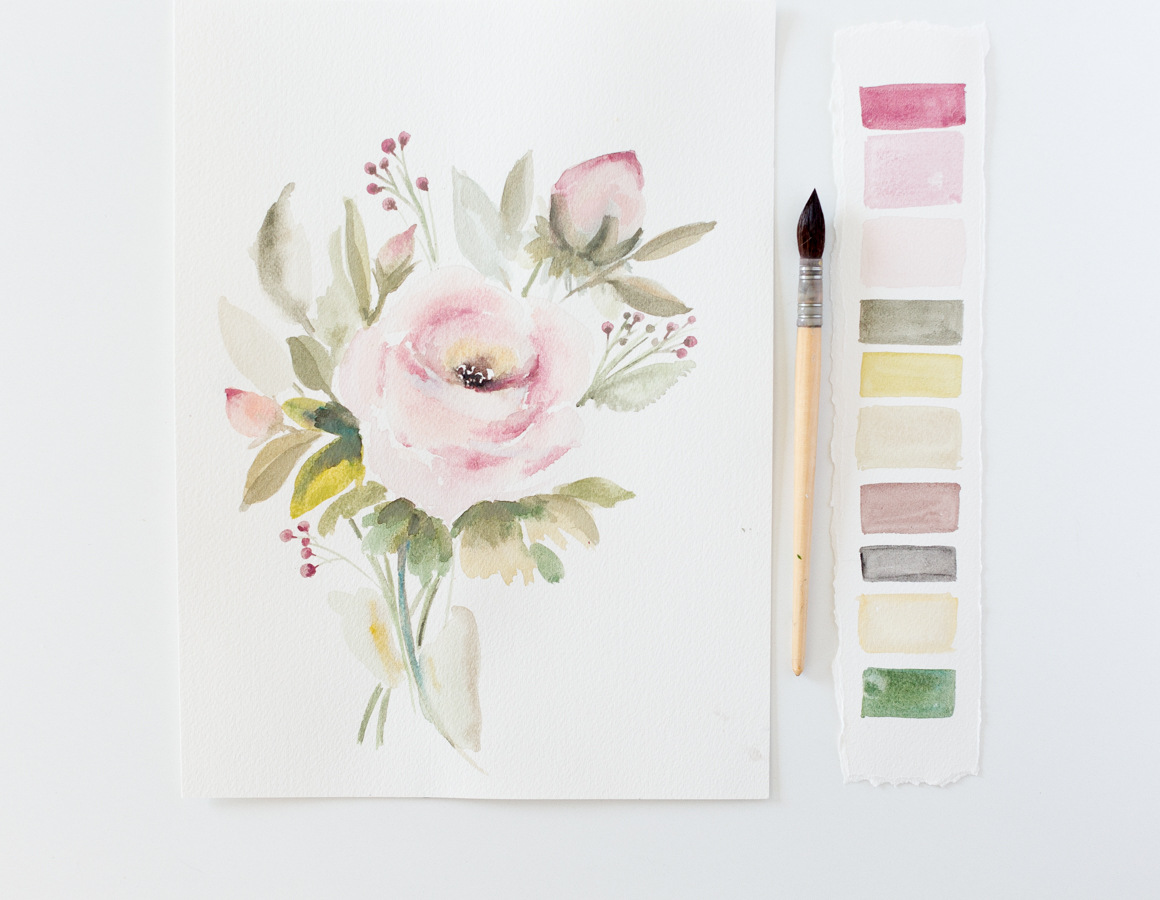 In the meantime, I have created a free printable for you to download and hopefully serve as a little inspiration to create your own.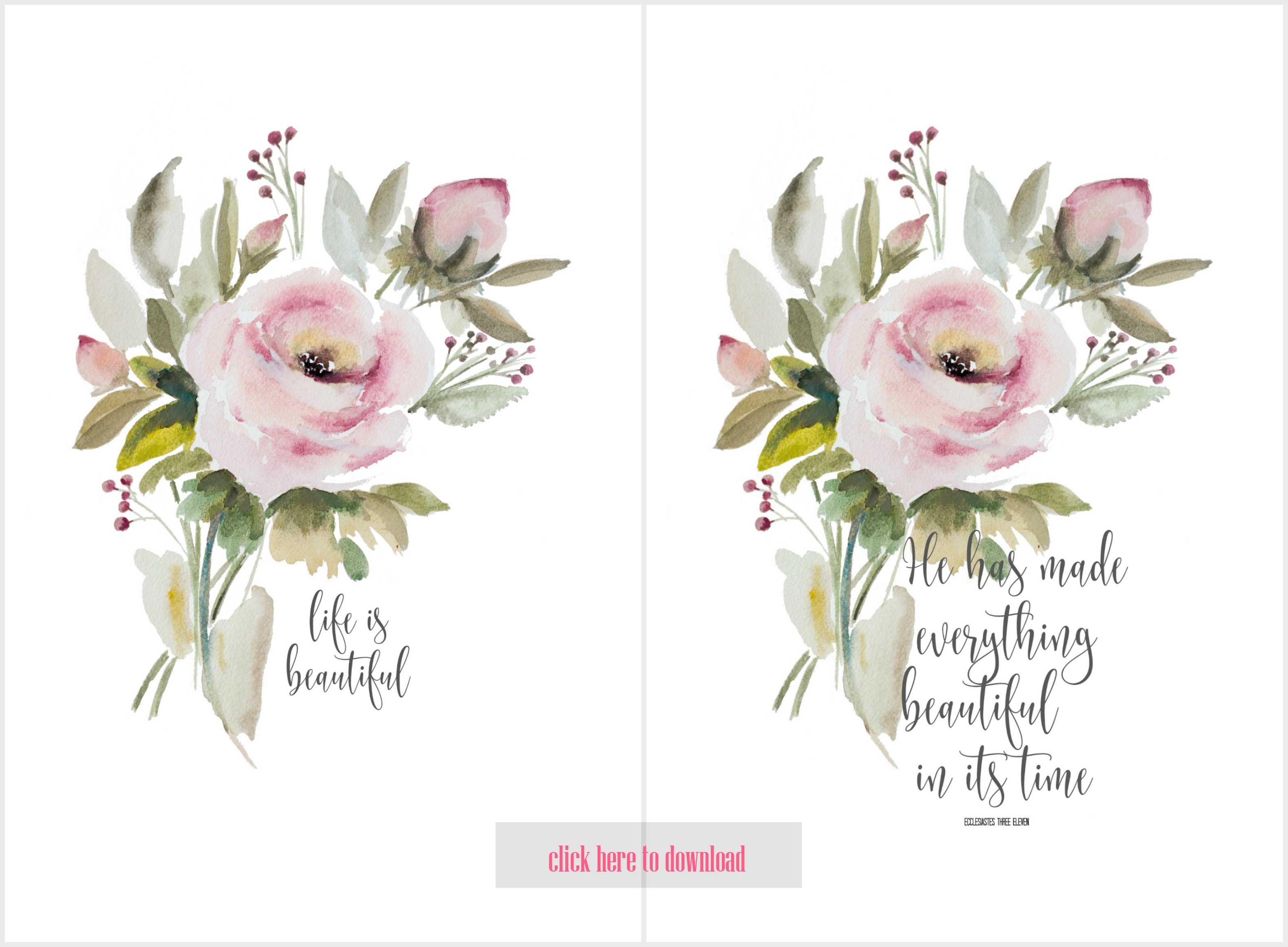 I have made four variations to choose from. Simply click on the photo to take you to the folder and please remember that these are for personal use only. Feel free to share this printable by sharing the link to this post, but remember they are not authorized for commercial use. Thank you in advance for your respect and understanding.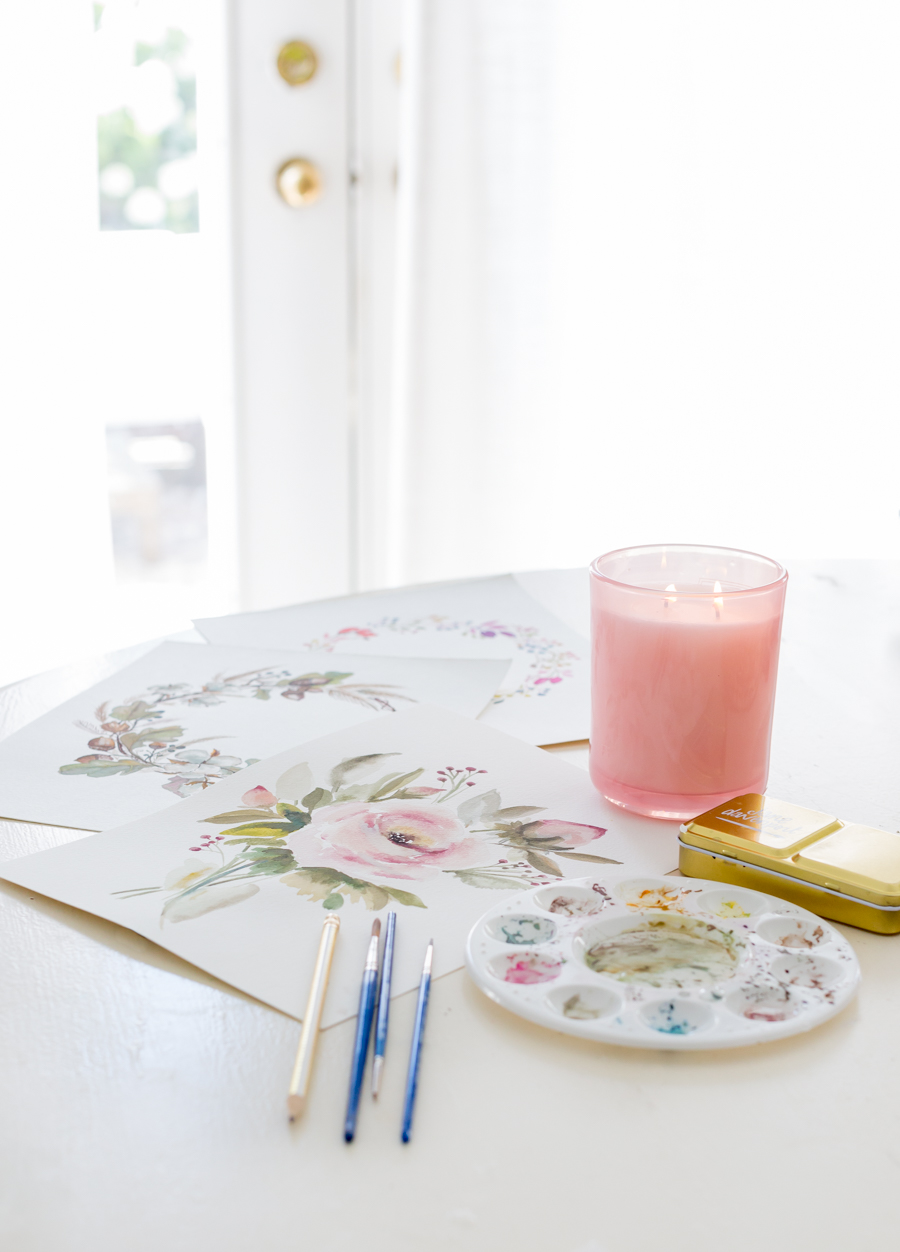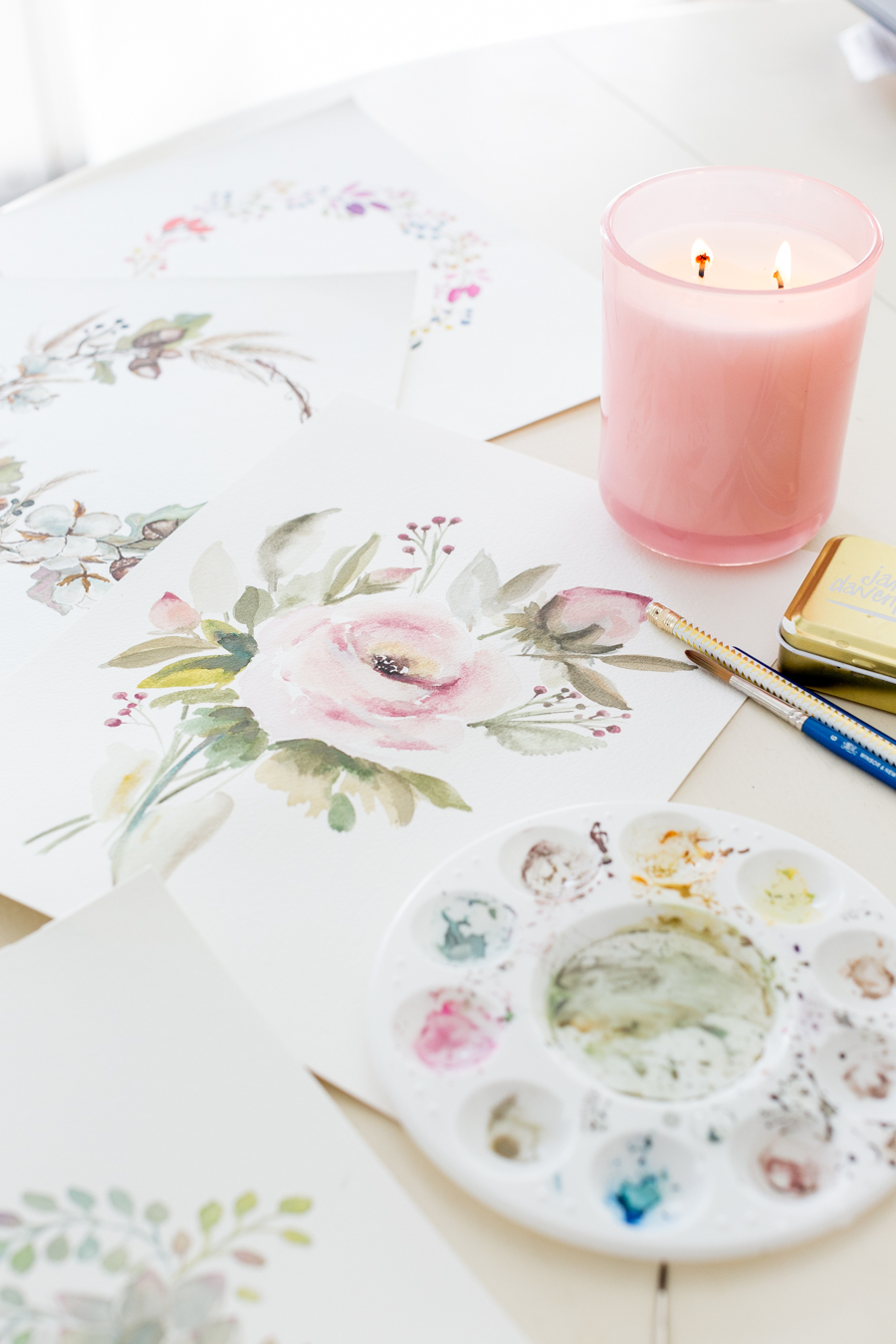 If you have any questions in regards to watercolor, please leave a message below and I'll respond as soon as I can.
And…don't forget to take advantage of the two month free trial and  tag your paintings with @mscraftberrybush and @skillshare as we will feature our favorite on both of our accounts.
Also, let us know what class you took!

If you don't have Instagram, simply email a photo of your painting to lucy@craftberrybush.com. I'd love to see your progress!
Thank you so much for stopping by today.
Wishing you happy painting!
Lucy