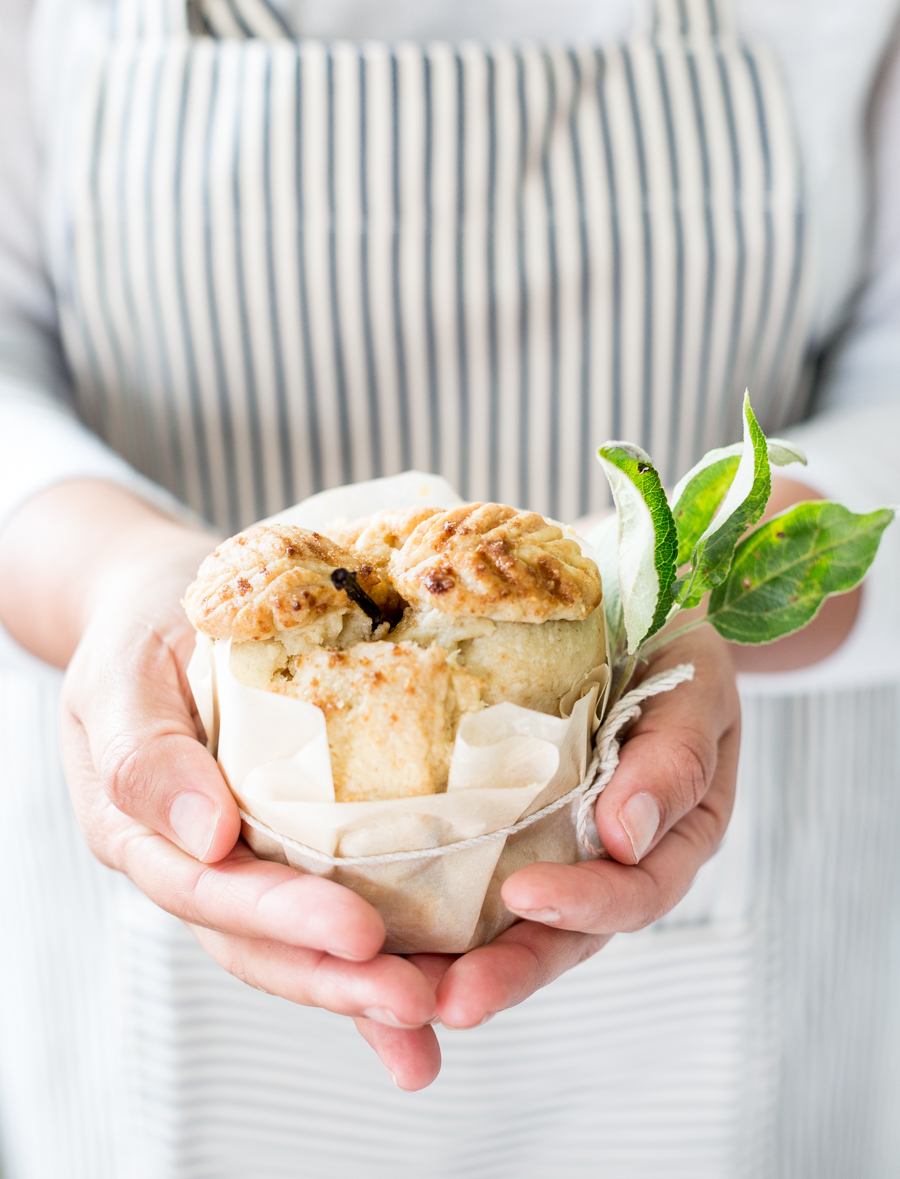 Hello again friends. I hope your week is off to a great start! I sit here on a Tuesday evening, not being able to step away from social media and seeing the heartache in Texas but at the same time
being overwhelmed with joy as I see people coming together.  I'm far away from the devastation but my spirit and heart are right there with you.
Today I'm joining some of my talented friends and bringing you some of delicious apple recipes and I hope you can visit the rest of the recipes linked at the end of this post.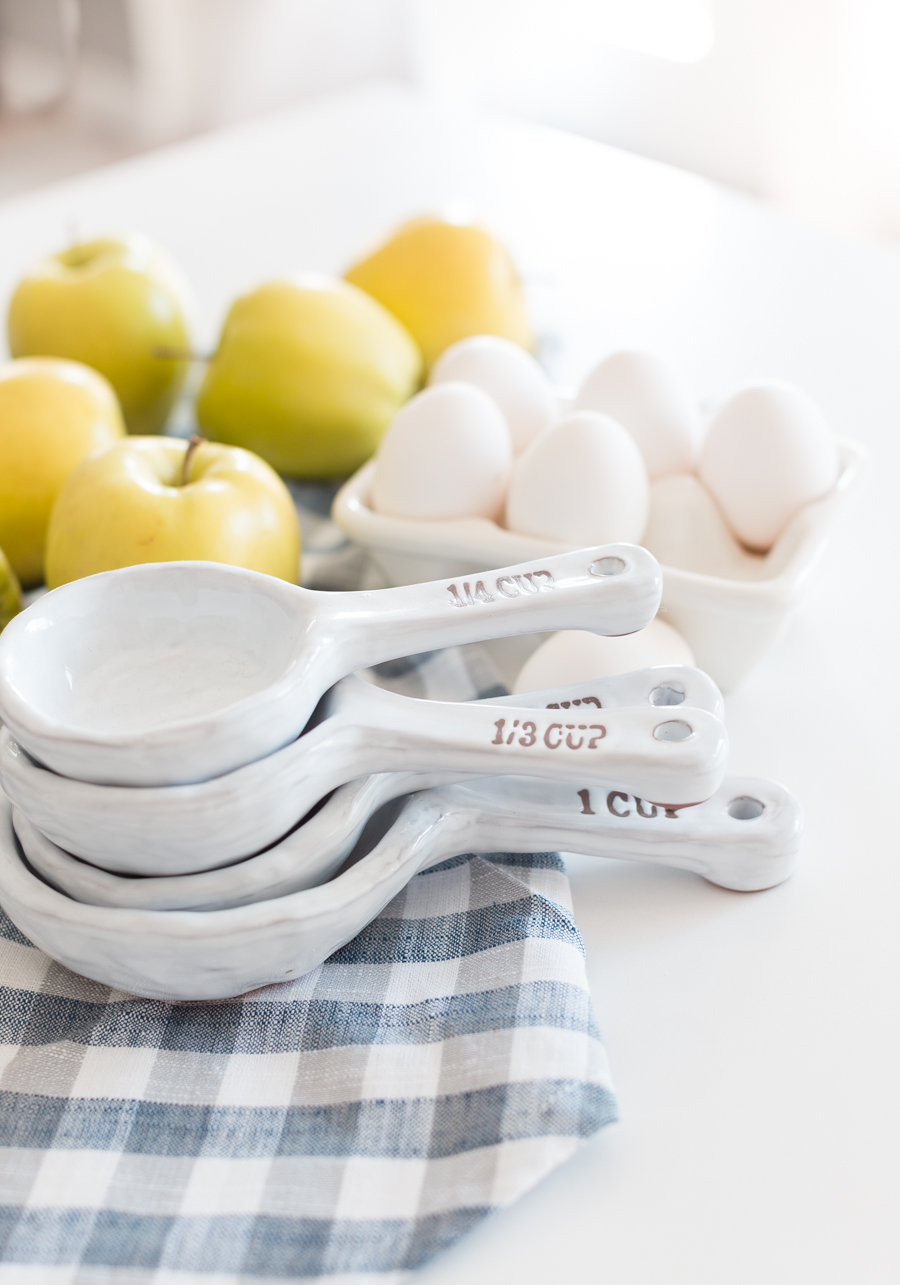 I know I've said this before, I'm not a baker at all, and so this recipe is one of those that is not only easy but also delicious. (These beautiful measuring cups and ceramic egg holder by PCB Home)
I also cheated a little because I used a premade pie crust. 😉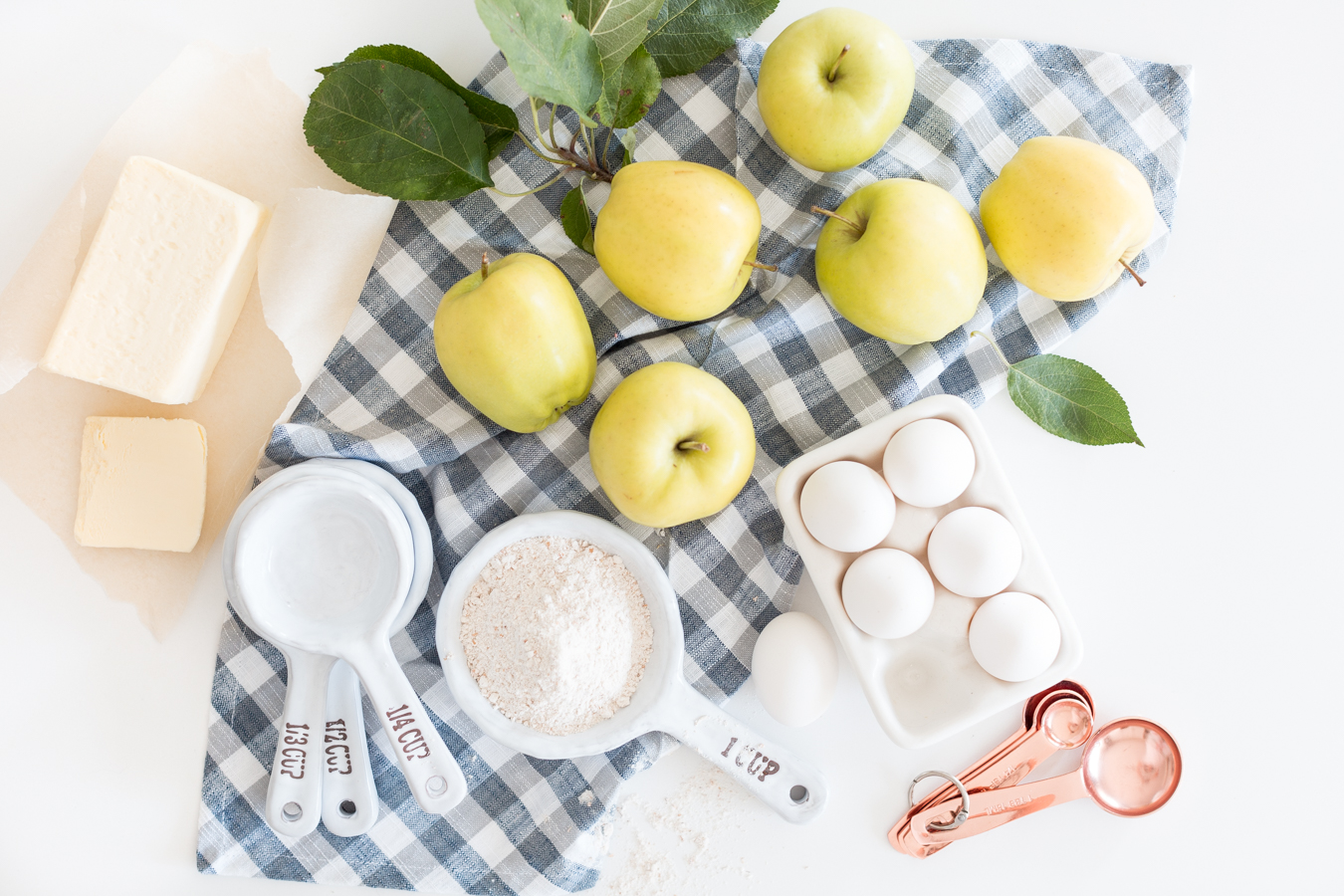 For this recipe you'll need the following ingredients:
Two frozen pie crusts
1 cup of flour
1/4 cup of brown sugar
1 tablespoon of cinnamon
1 egg
1 cup of butter
5 Granny Smith apples or golden delicious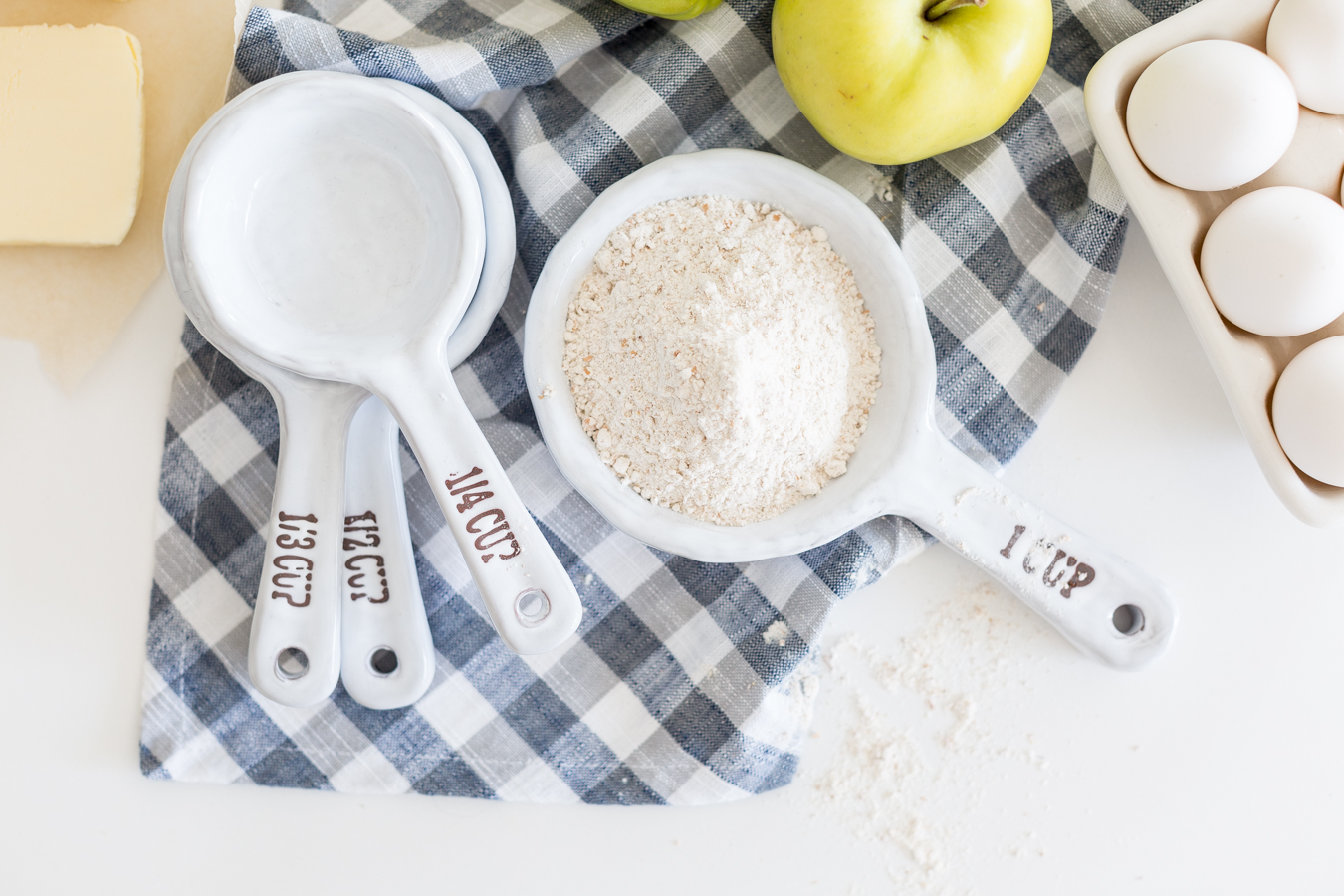 As mentioned before, I cheated a little by using a premade pie crust  but if you're comfortable with your baking skills go ahead and make your favourite pie dougn.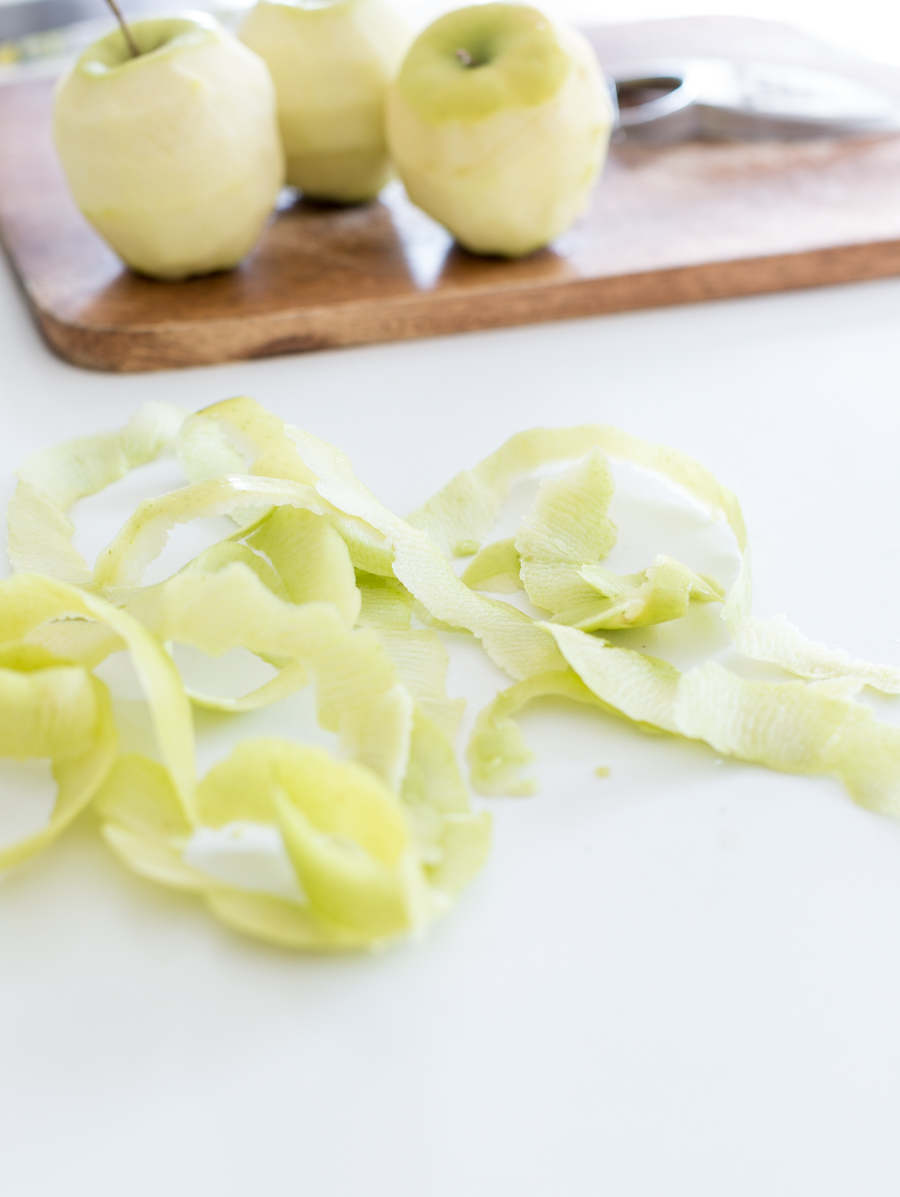 1. Peel apples save the stem if wish for garnishing the dumpling later.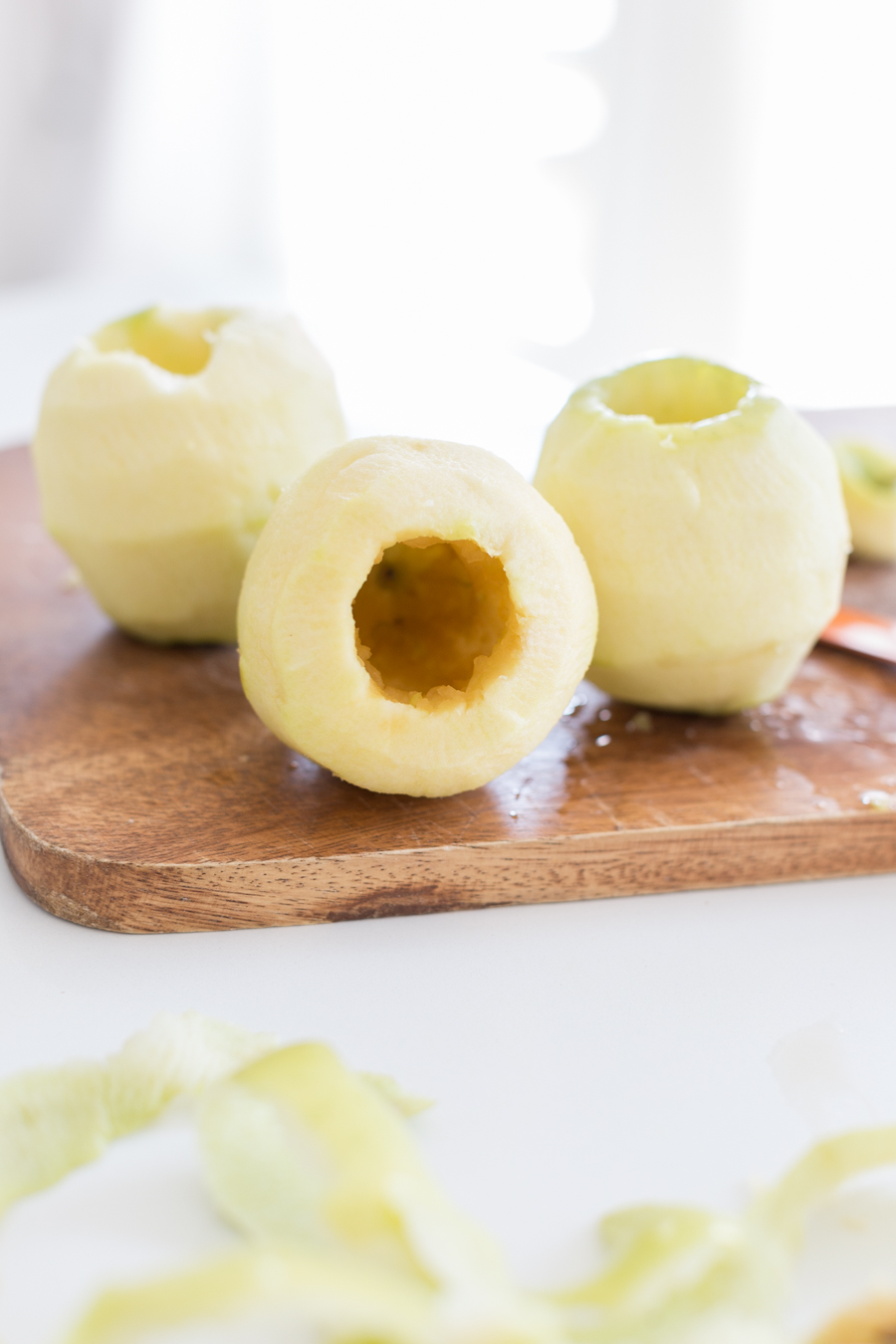 2. Core apples but don't pierce through .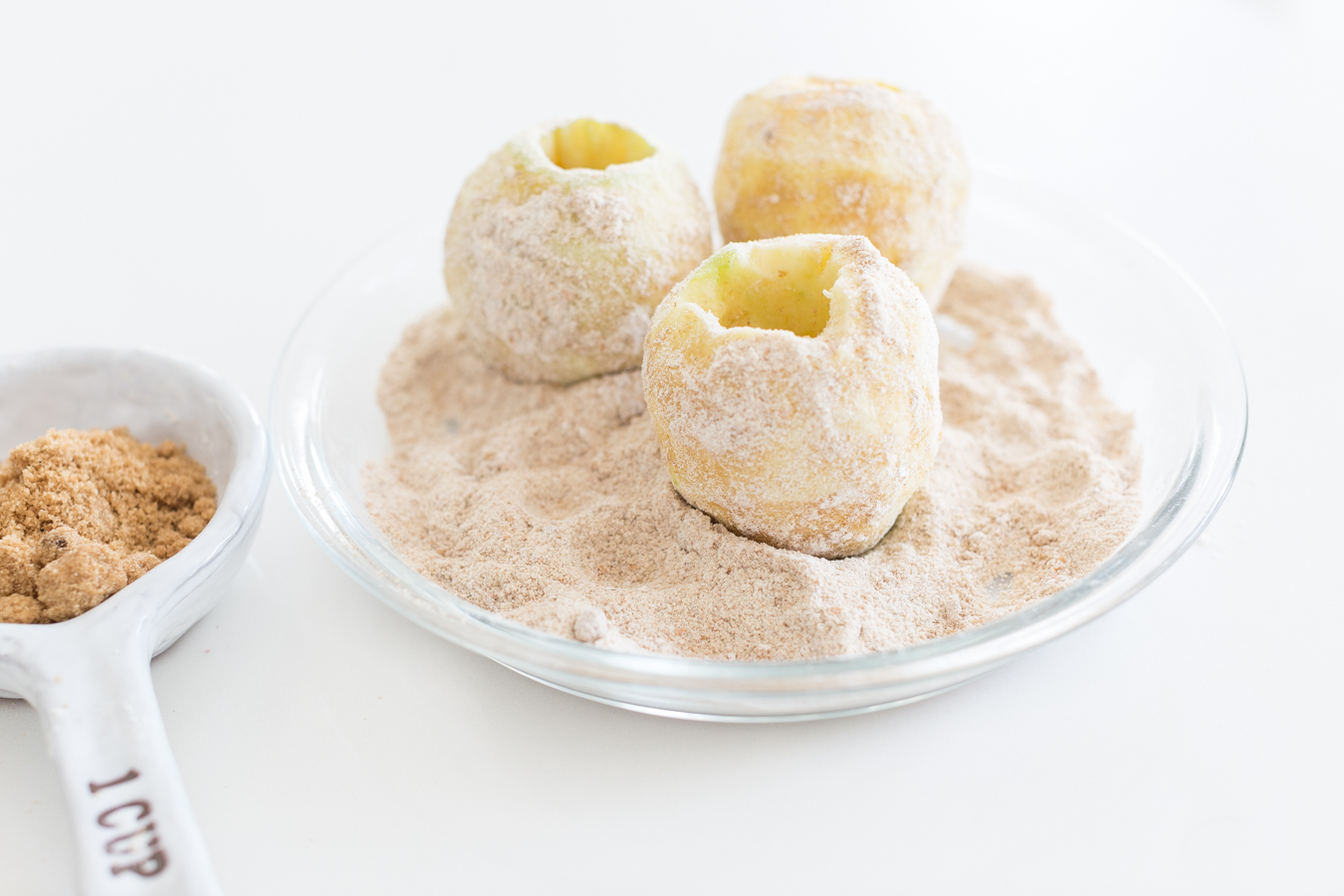 In a shallow dish, mix flour, cinnamon and sugar. Roll apples in mixture.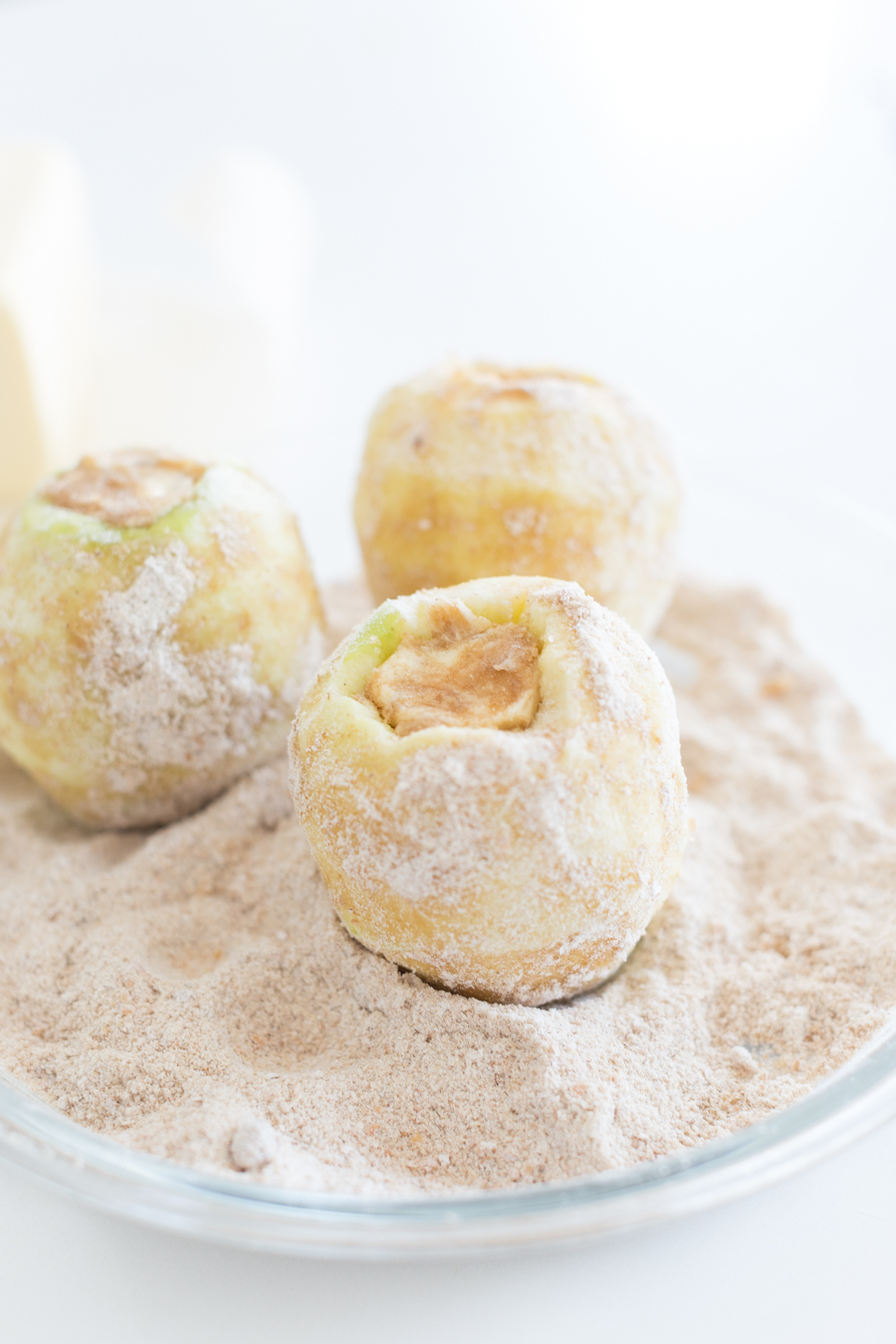 Take some of the butter and place in the core of the apple. I found that filling them to the top is a little too much, so I would suggest filling them half way. At this time I also sprinkled some sugar inside the hole.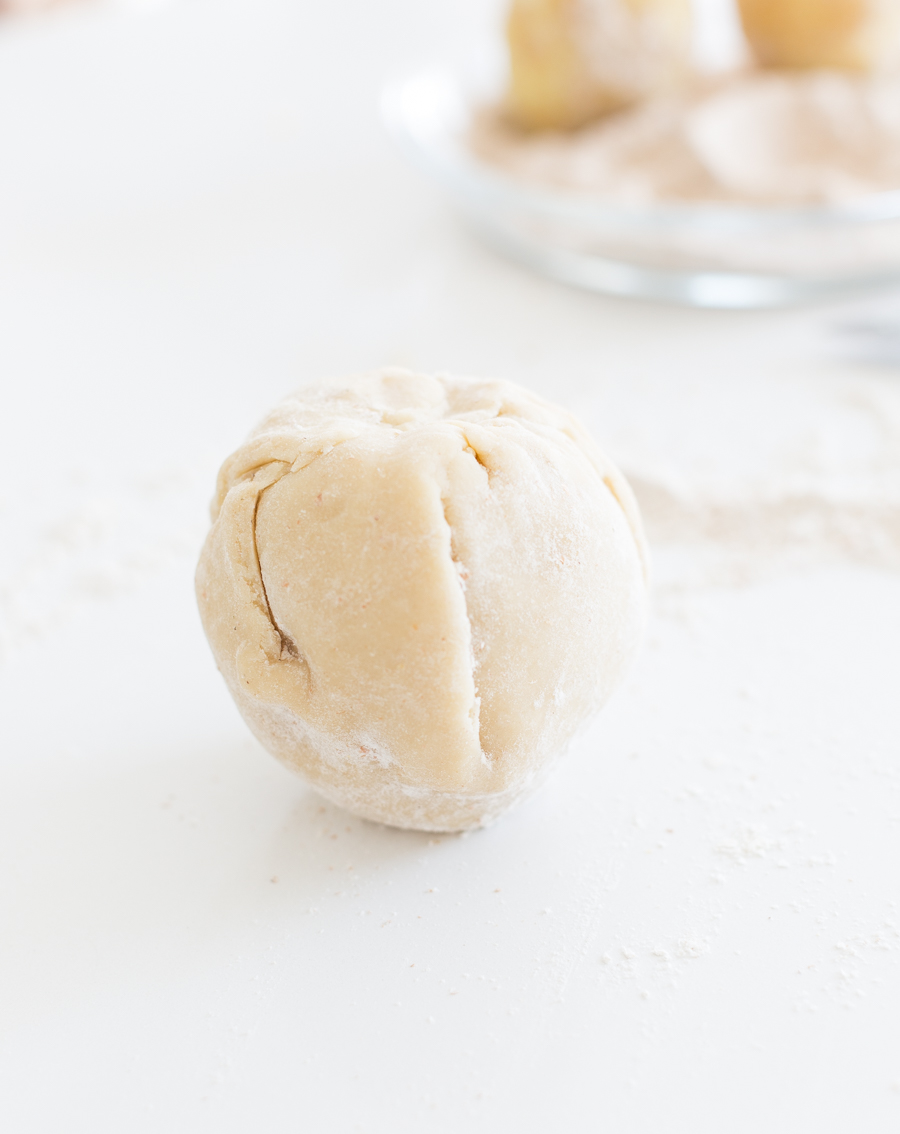 Take the pie crust in half and wrap around apple like shown.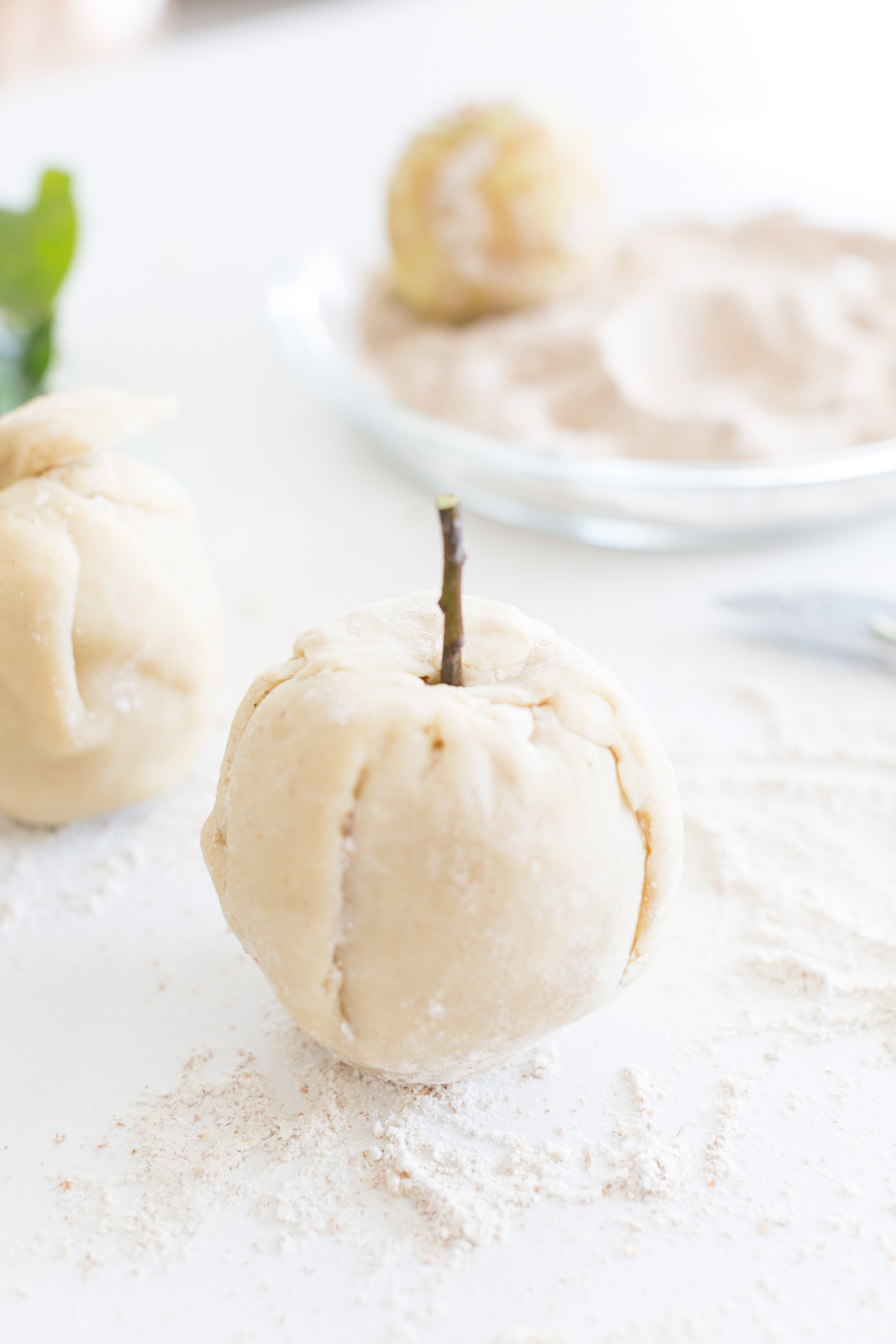 I cut a little twig from an apple tree and placed in the middle of apple but you can also use the actual stem of the apple as mentioned on step 1.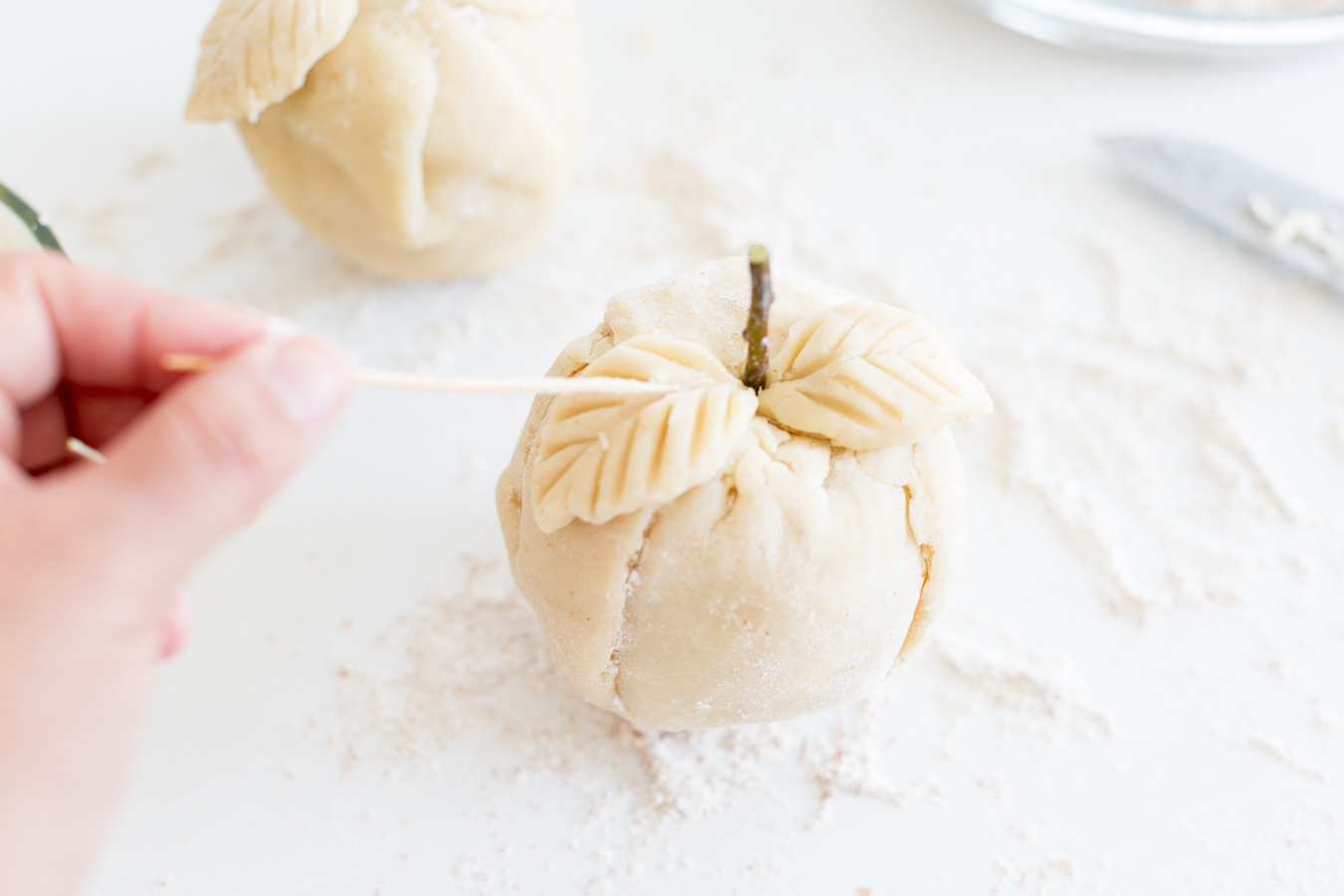 Take some of the excess crust and make little leaves. I used a toothpick to make the little indents on the leaves.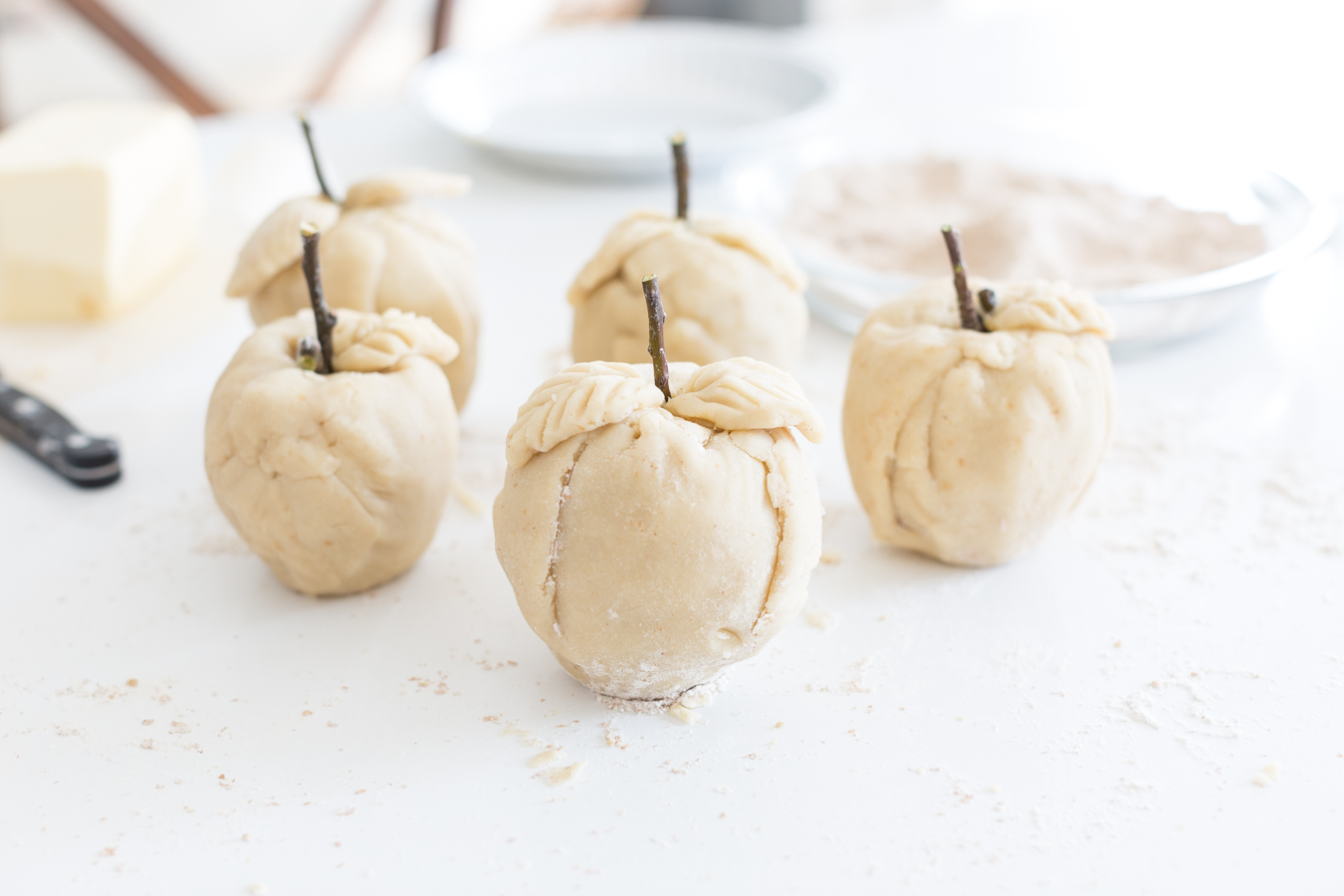 Place wrapped apples in the fridge for approx 30 mins.
Brush apples with egg wash and bake in 350 for 25-30 mins or until golden brown.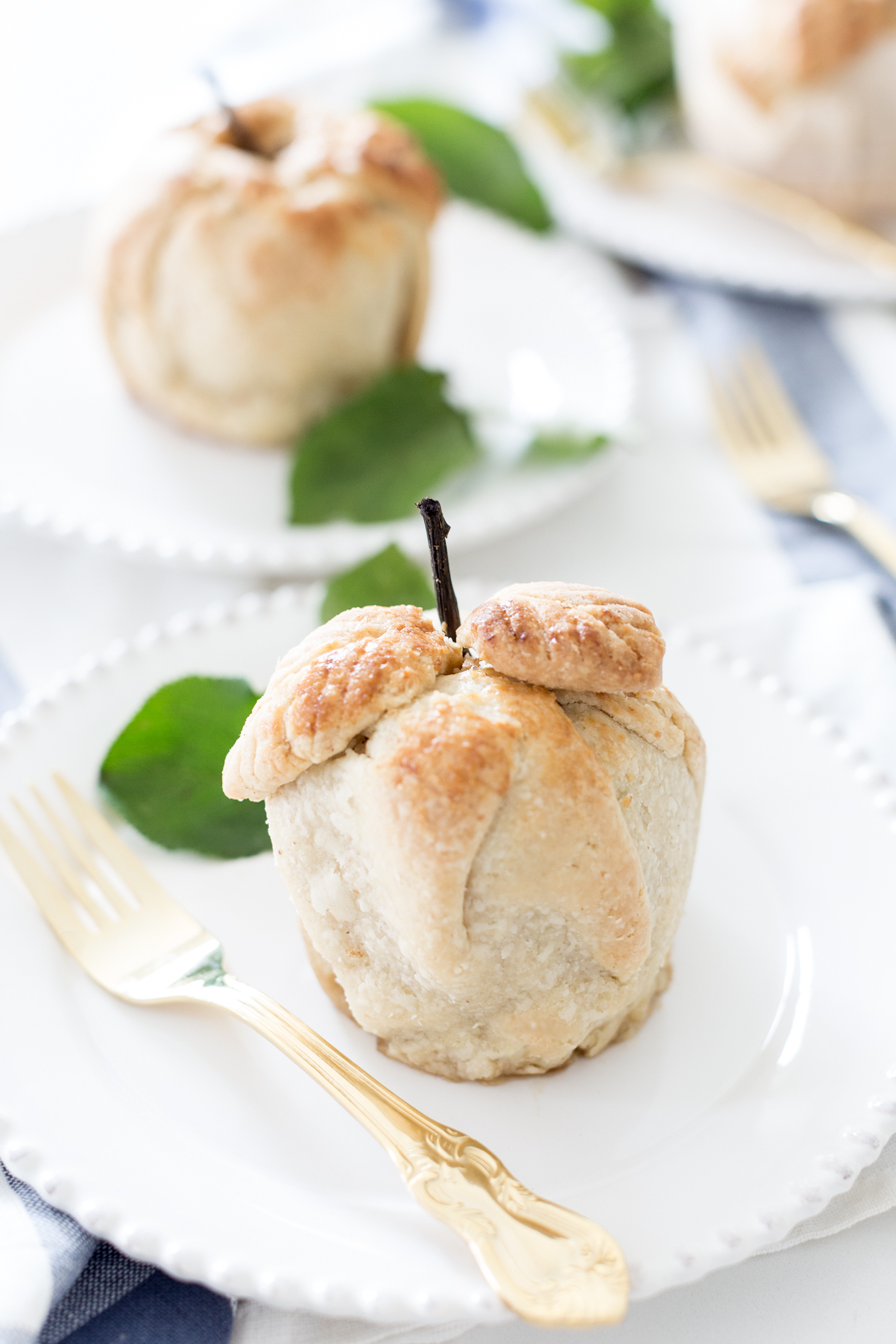 Aren't they cute?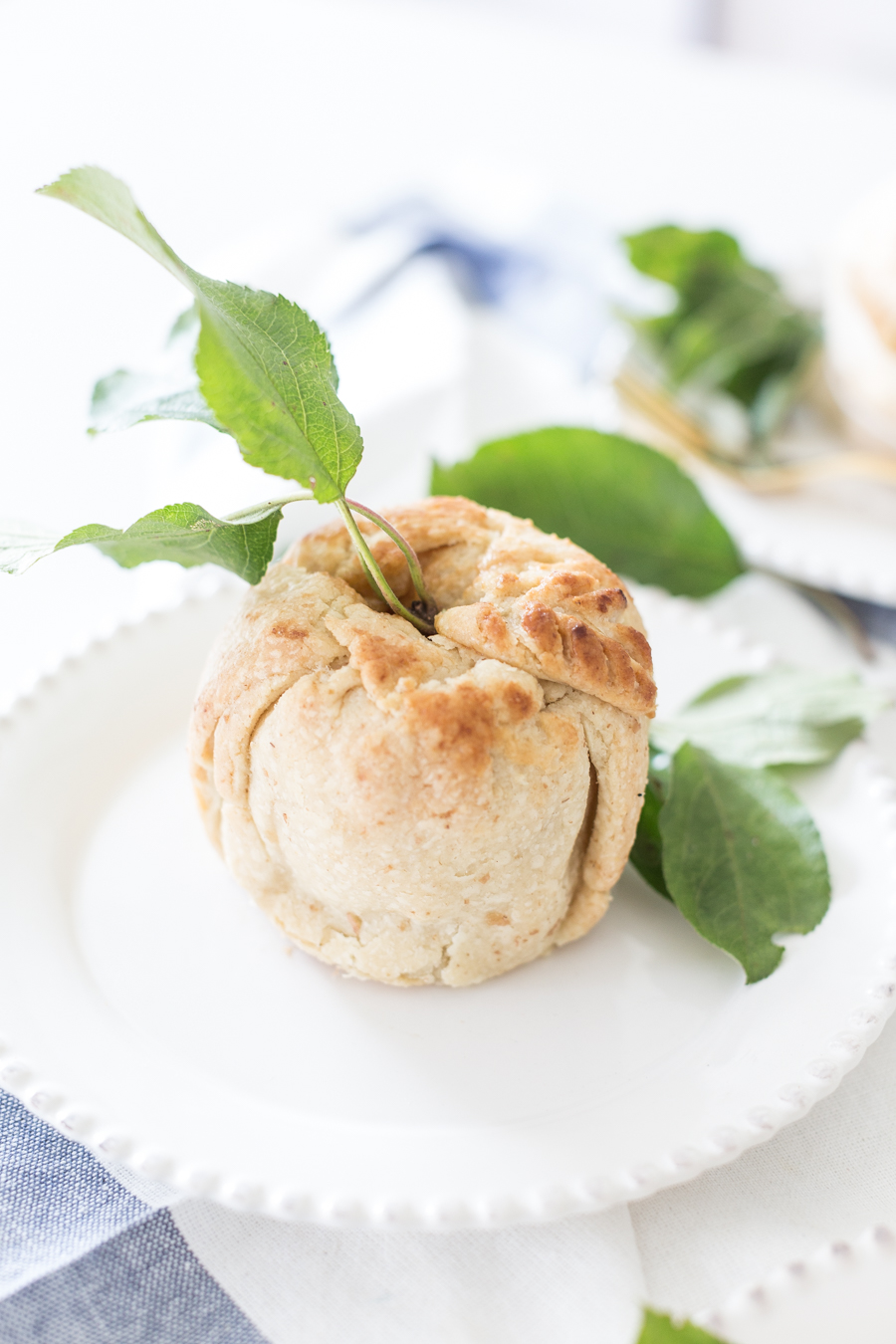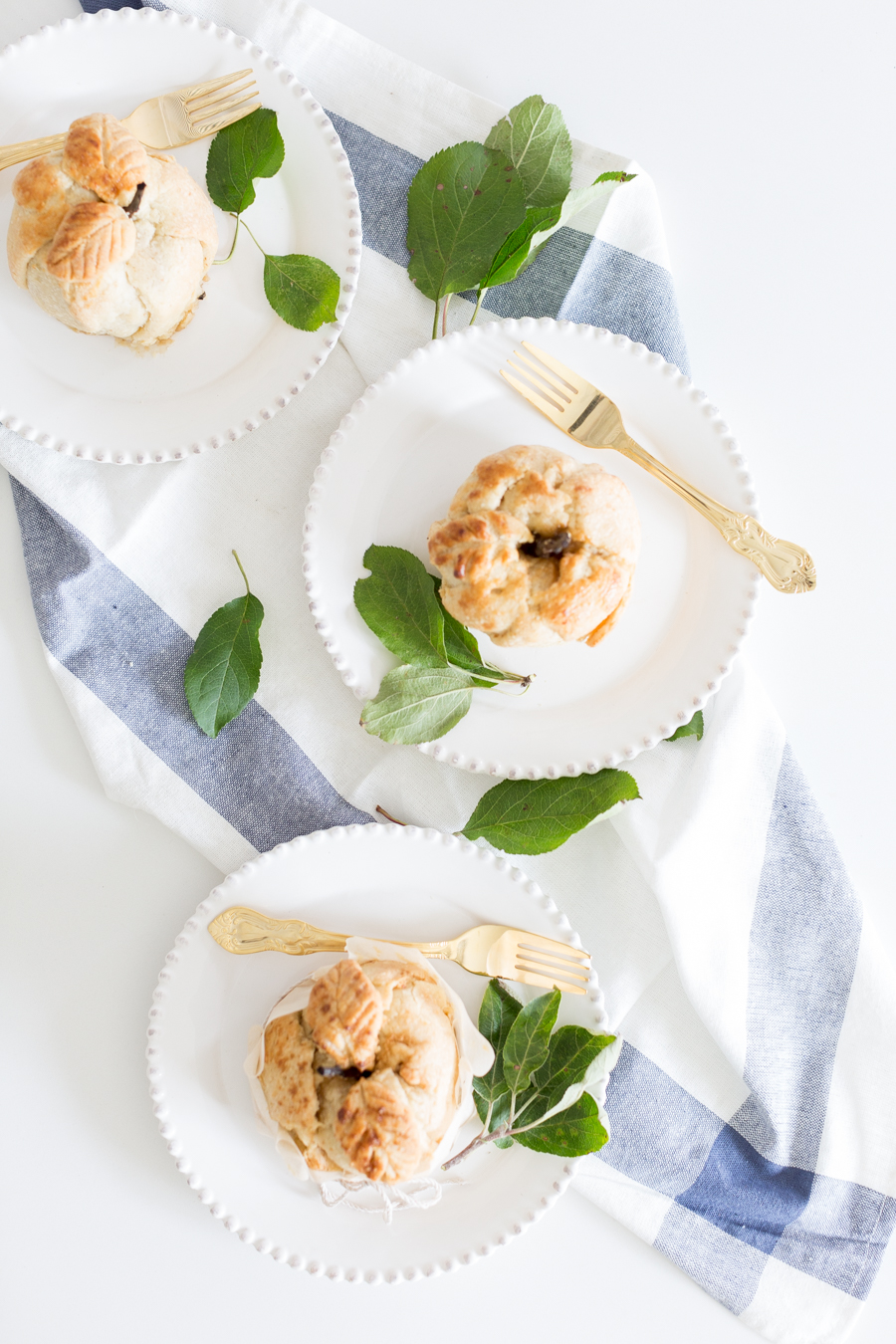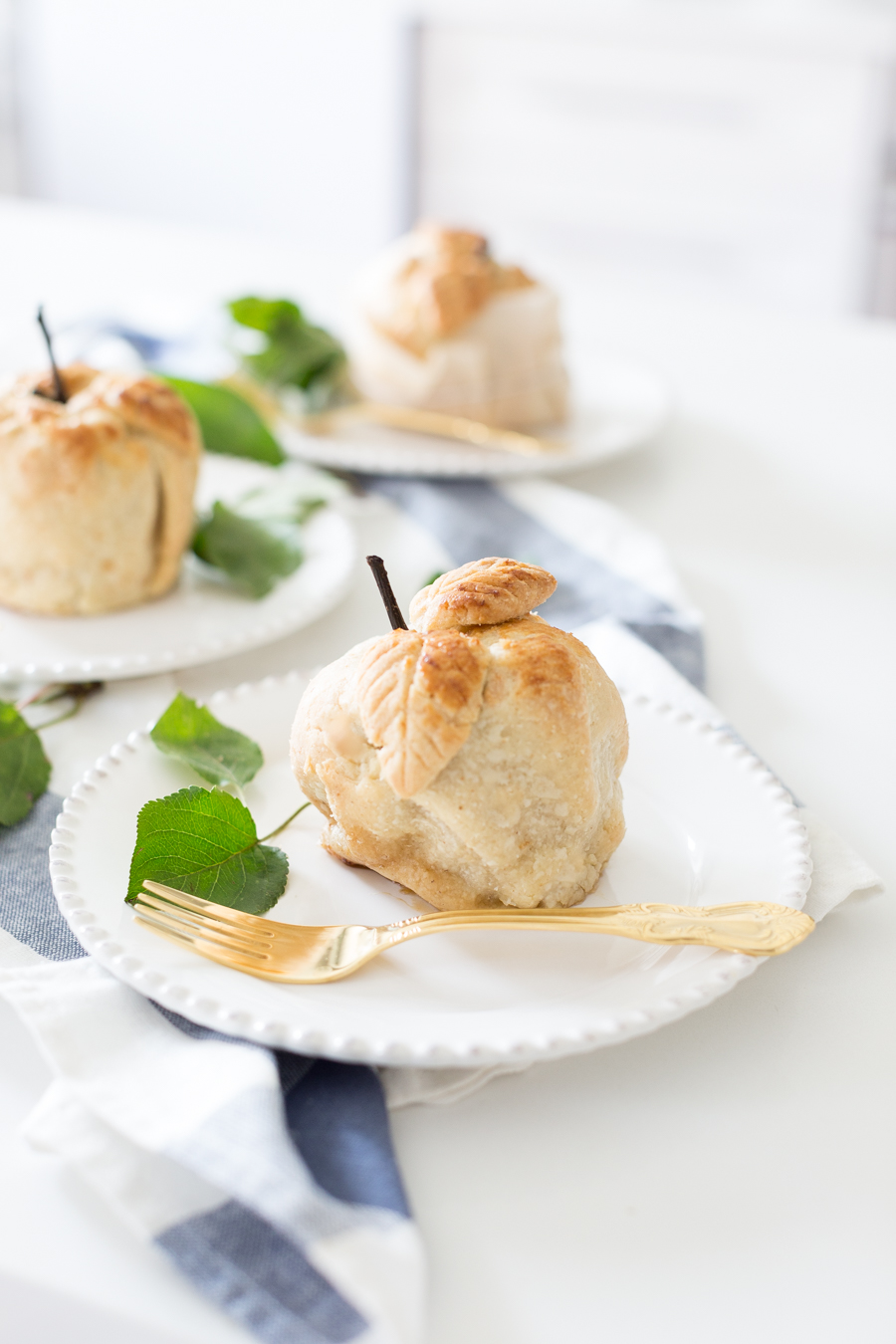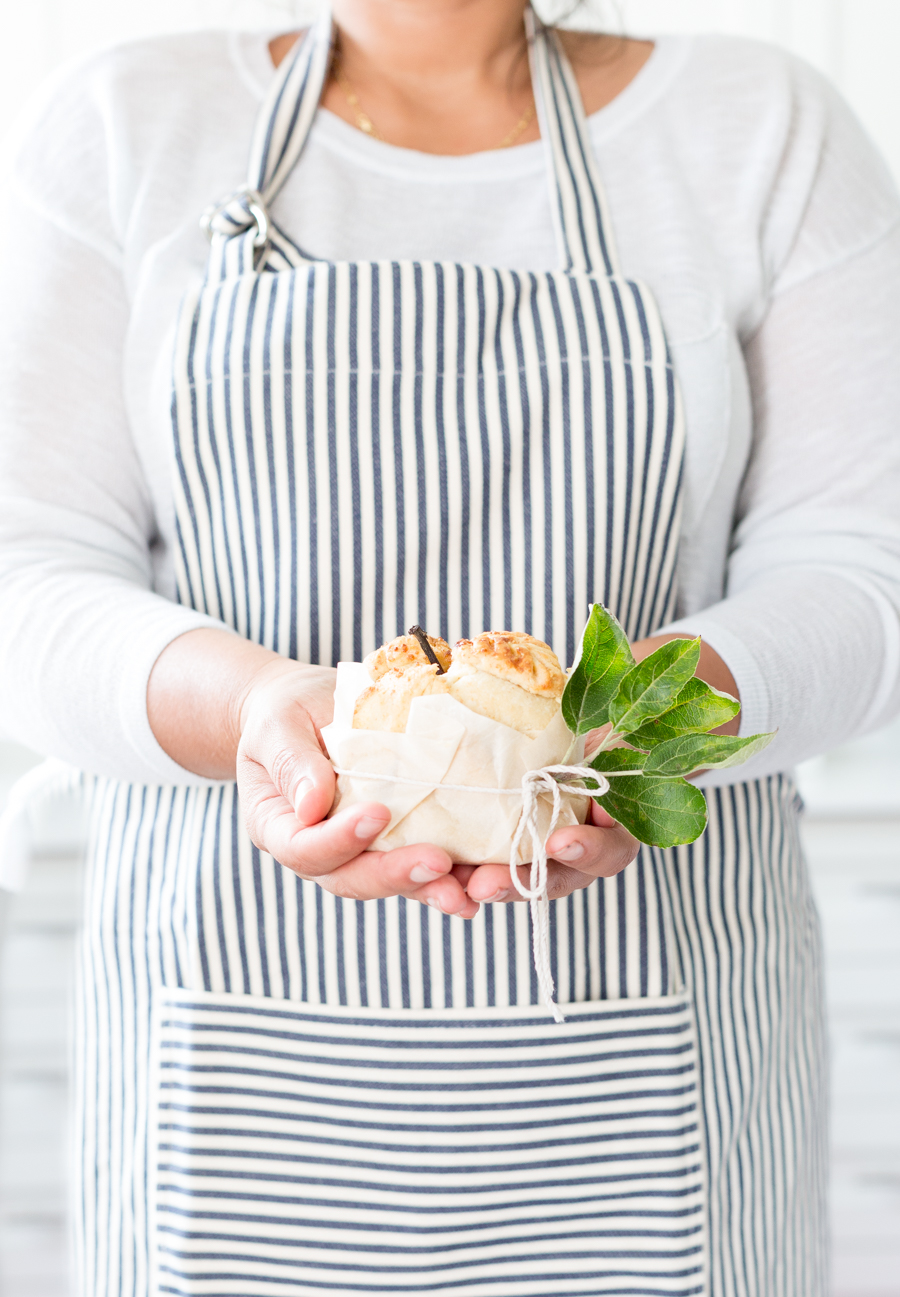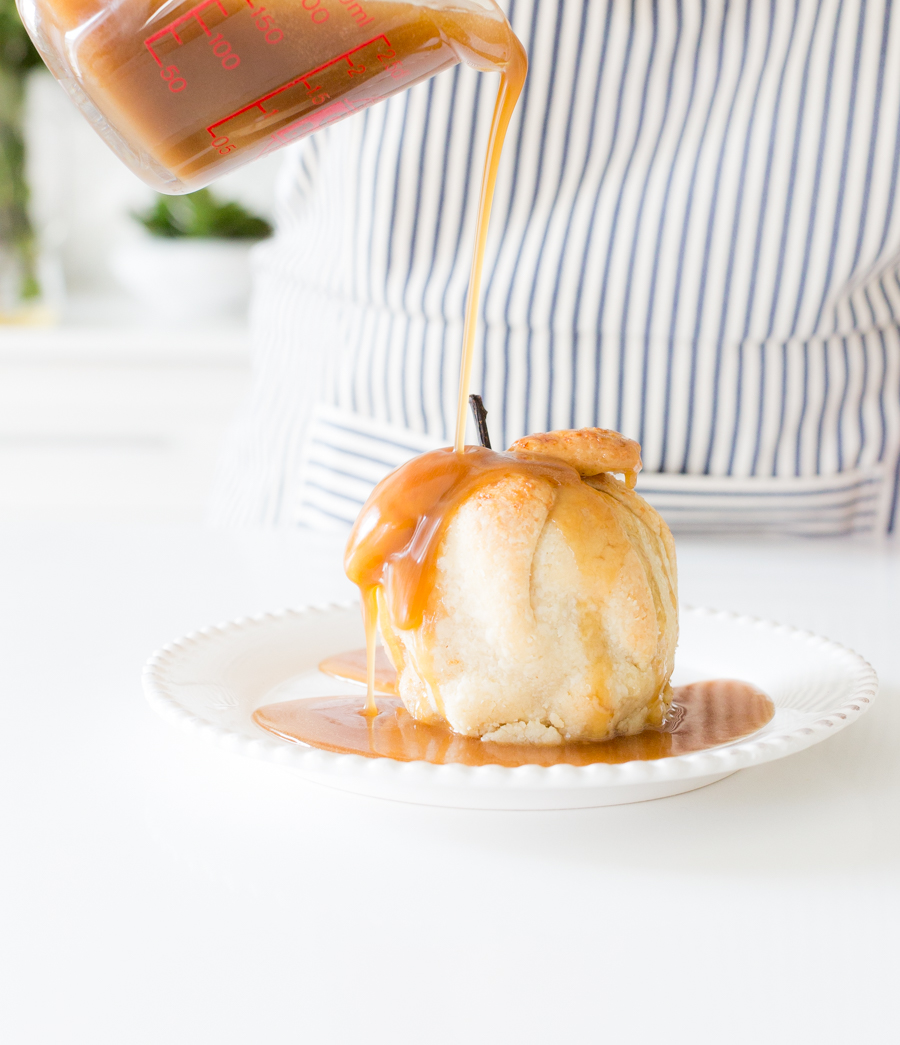 To make some caramel sauce. I simply mixed 1 cup of brown sugar, 1/2 cup of butter and 1/4 cup of milk.
Bring brown sugar, butter, and milk to a gentle boil and cook until thickened, 3 to 5 minutes. Remove from heat and let cool for a little while.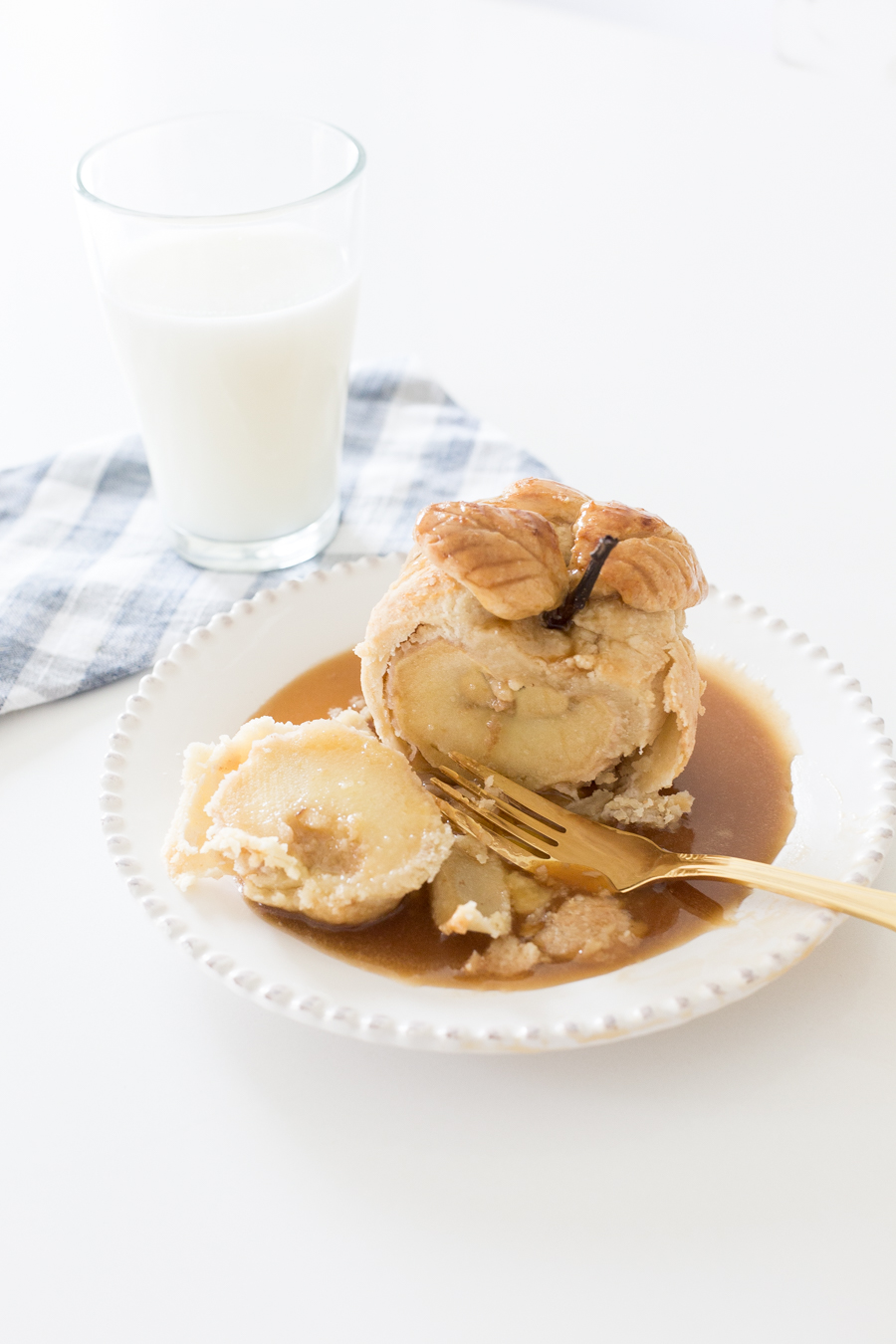 So good and so easy to make!
And how good do these look? I also want to thank my friend Kristen from Ella Claire for putting this beautiful series together.
Apple Pie Cinnamon Rolls by Ella Claire |
Rustic Apple Cranberry Pie by Anderson and Grant |
Apple-Cranberry Slab Pie by Inspired by Charm |
Apple Donuts by A Burst of Beautiful |
Caramel Apple Tart by Julie Blanner
Easy Apple Dumplings by Craftberry Bush
Apple Crisp by House 214 Design
Apple Cider Scones by Everyday Occasions
 Apple Fritter Skillet Bake by Nest of Posies
Rustic Apple Tarte Tatin by Maison de Pax
Paleo Apple Crisp by Nesting with Grace |
Crock Pot Applesauce by My Sweet Savannah |
Gluten Free Apple Crisp by City Farmhouse |
Baked Breakfast Apples with Oatmeal by French Country Cottage |
Apple Blossom with Salted Caramel Sauce by Nina Hendrick Design
No Churn Apple Pie Ice Cream by Boxwood Avenue |
Bird's Nest Apple Pie by Zevy Joy |
Apple Upside Down Spice Cake by Love Grows Wild