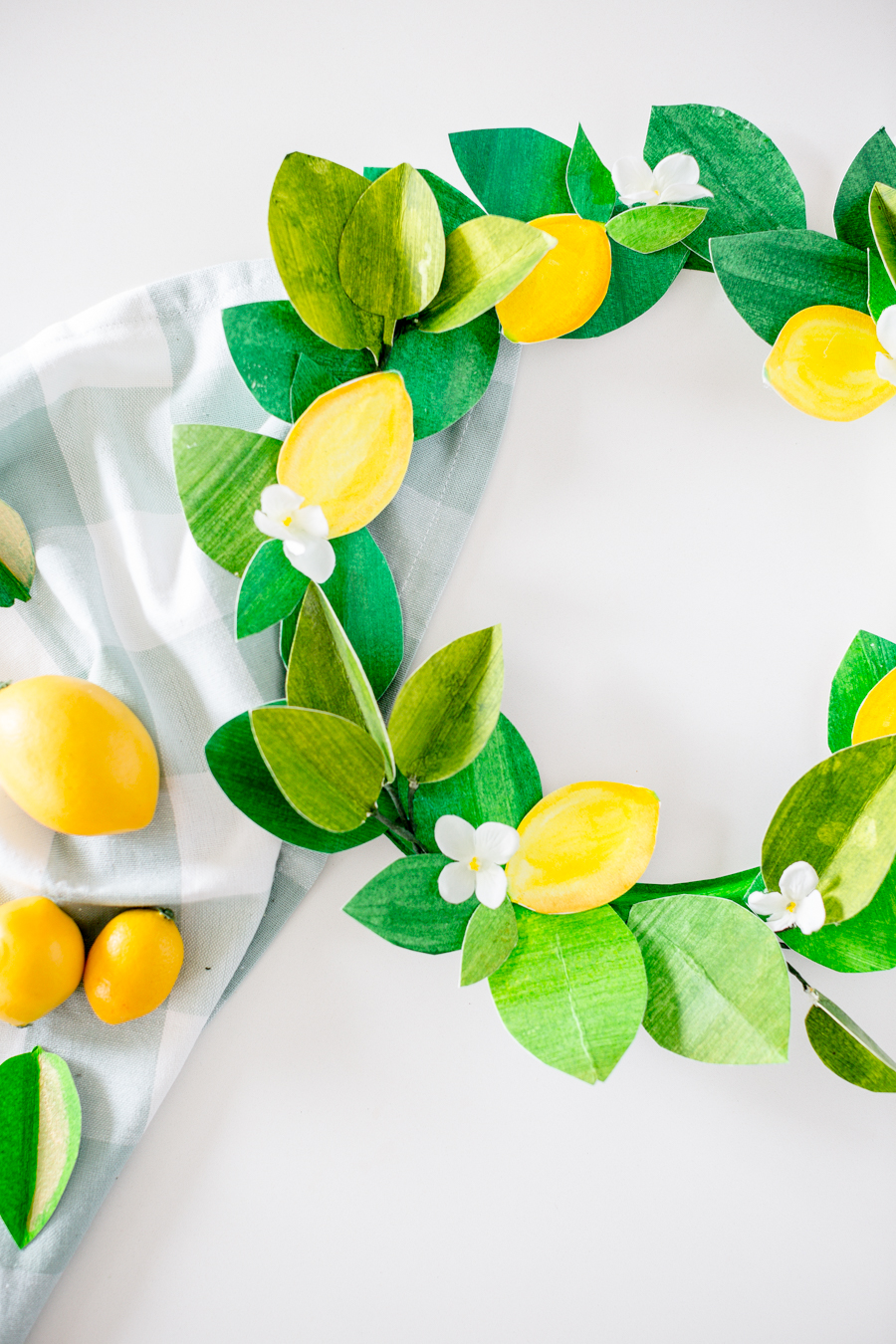 Hello friends. How was your weekend? The weather here has been a little crazy where it will be sunny one minute and raining the next.  But at least we enjoyed a little bit of sun.
Which also inspired me to get crafty and I recruited Bella to help me. Unfortunately for me, my teen boys don't necessarily are too eager to craft with me anymore but I can honestly say that I took full advantage of their younger years and made a point to create with them each day.
It's actually one of the reasons I decided to start this little space of mine. I decided I wanted to document our crafts together such as this, this and this.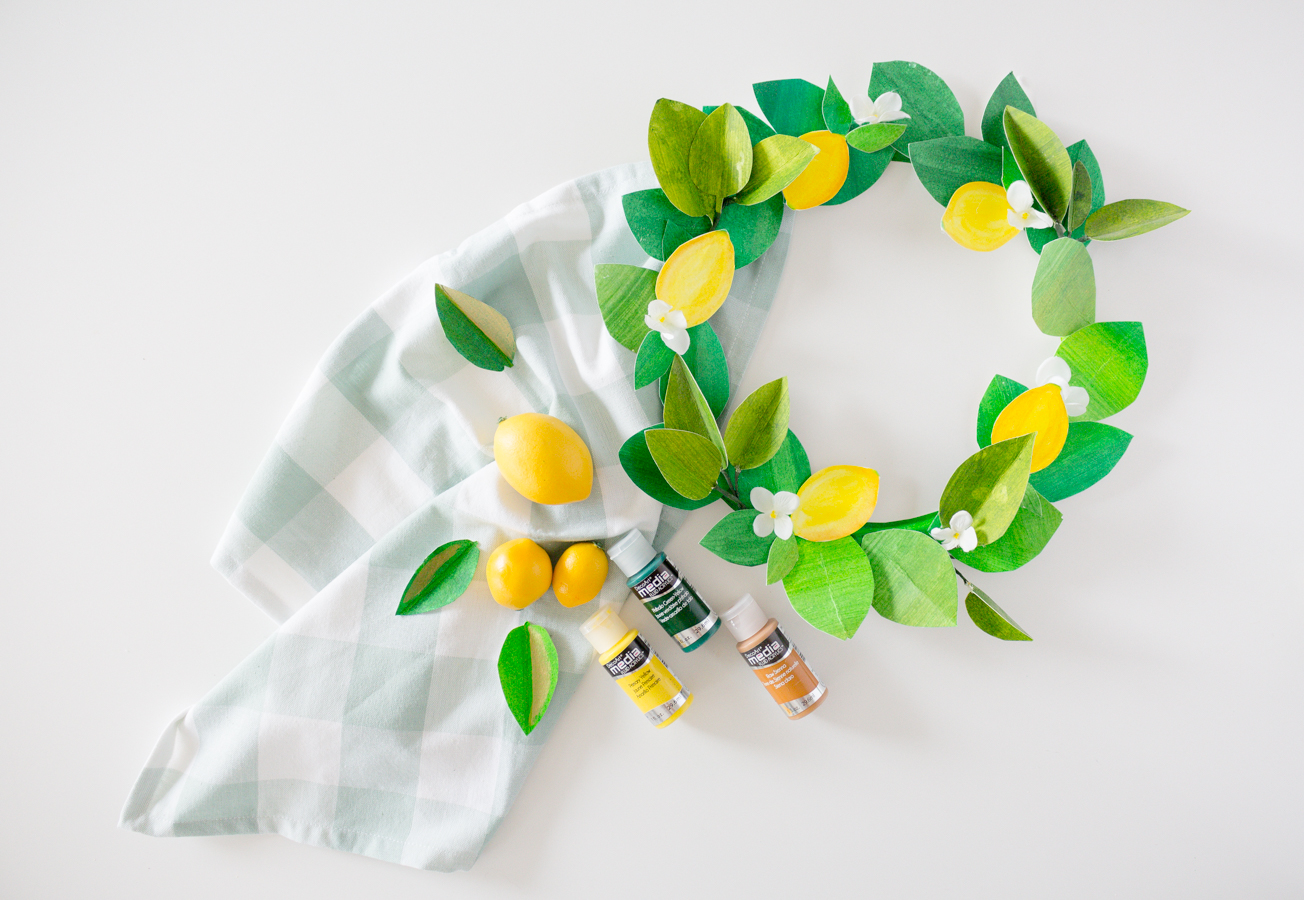 So when I saw that this month's DecoArt theme was 'kids crafts' , I did get a little nostalgic. I'm happy that I still have my little girl (not so little as she's 13) that was willing to craft with me.
I'm currently a little  obsessed with lemons and so we decided to make a sweet little paper lemon wreath using the new DecoArt media fluids.
These are my new favourite acrylics because are they not only richly pigmented but you can water them down and use them as watercolor. I'm working on a tutorial for you .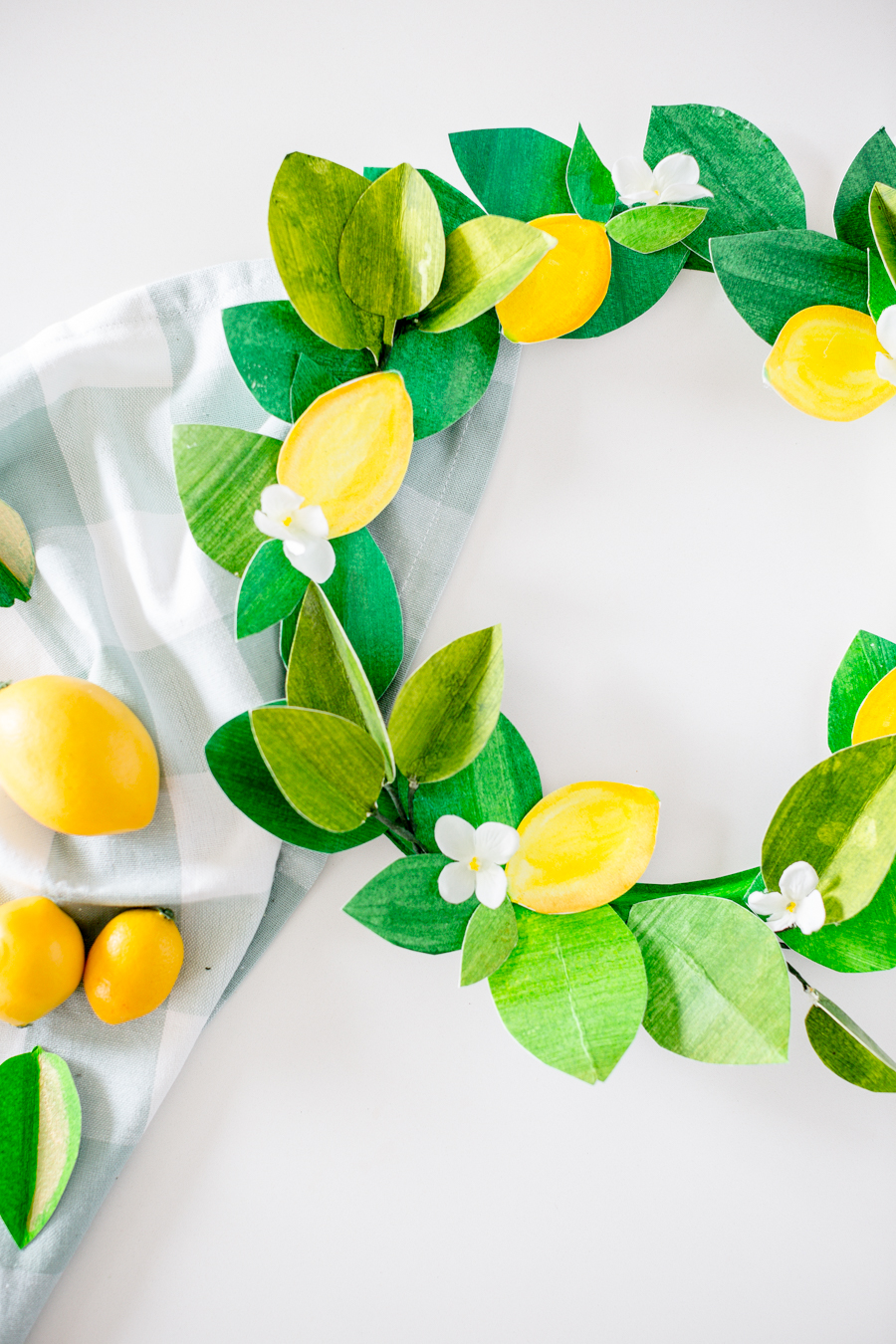 Here is how we made it
Materials:
Paper plate
Thick cardstock or watercolor paper
Scissors
Hot glue
Phthalo green
Hansa yellow
Yellow Oxide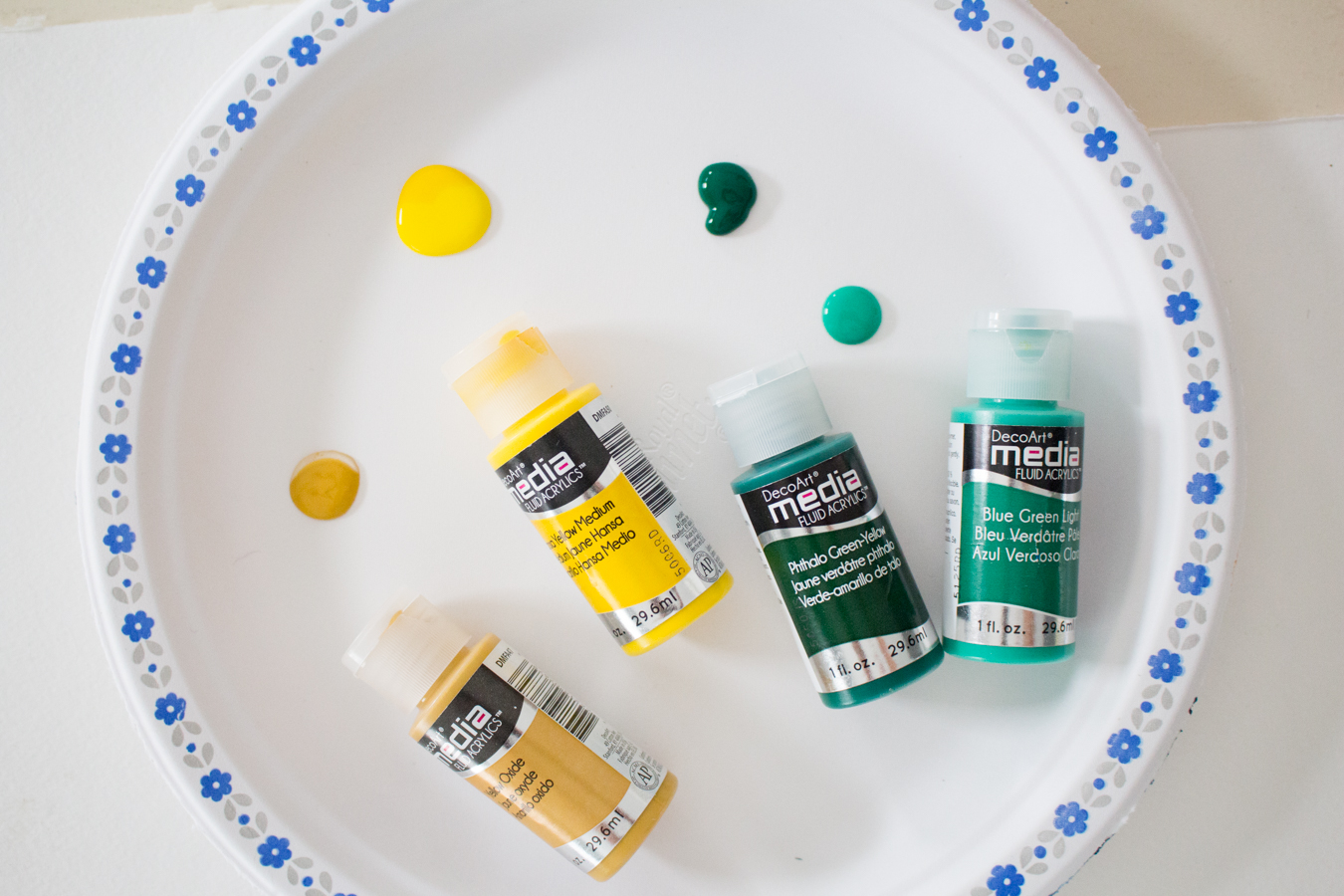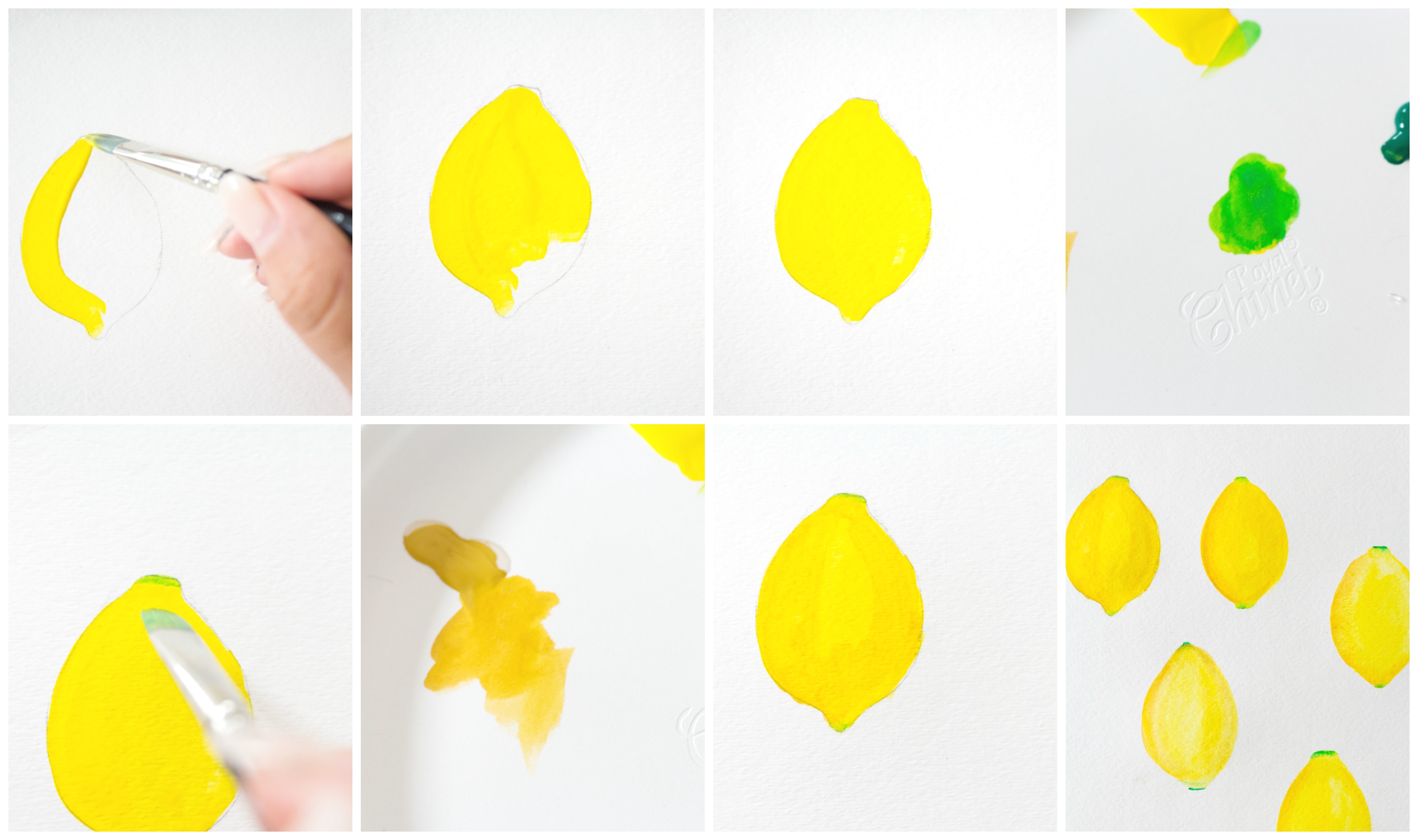 Using the Hansa Yellow paint fill in the lemon
Mix 1:1 part of Yellow and Green and paint the tips of the yellow
Use some of the Yellow Oxide to shade around the lemon
Paint as many lemons as you wish allow to dry and cut them out.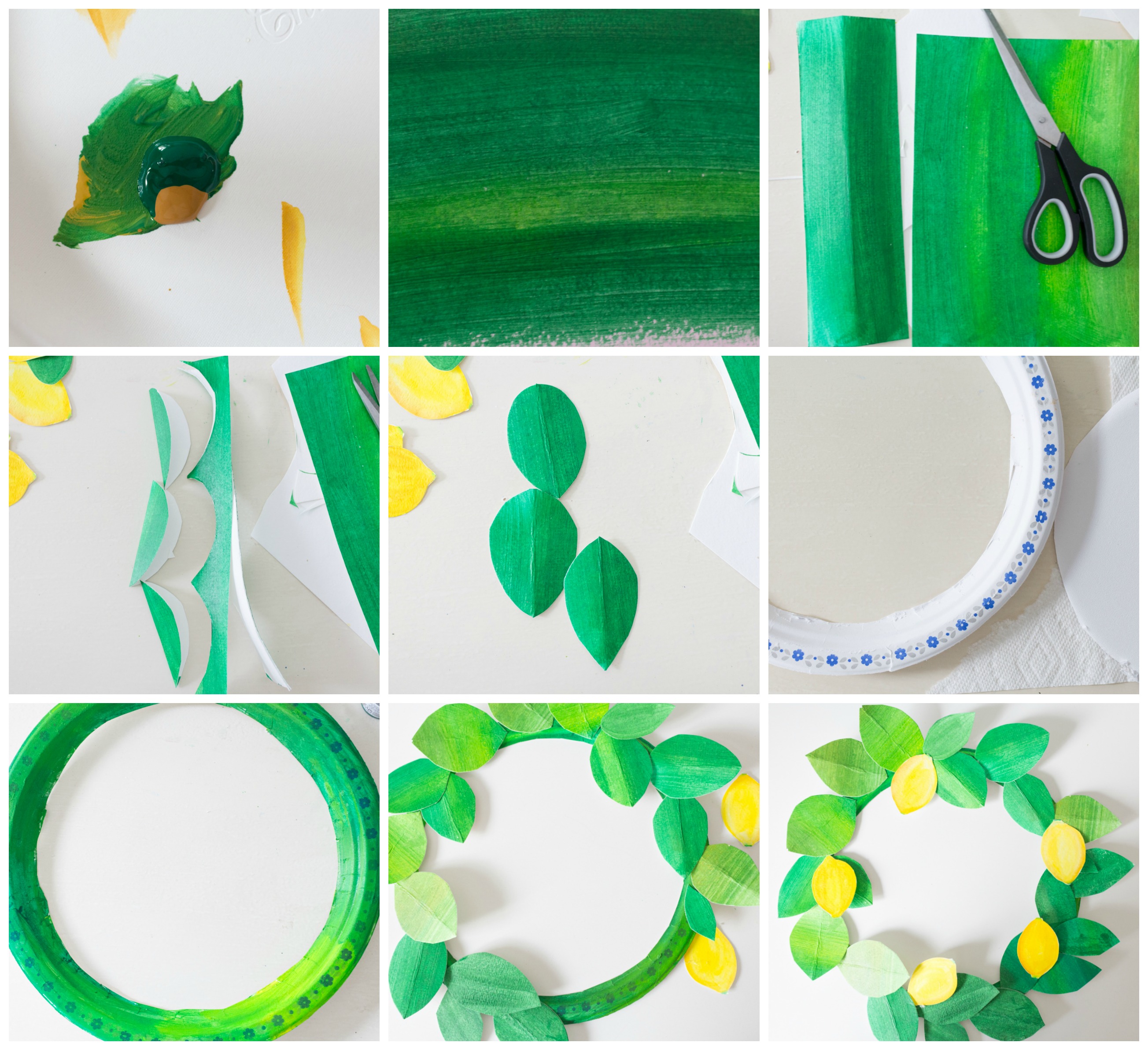 Mix 3:1 part of green and Yellow Oxide together
With a large brush paint entire sheet of paper and allow to dry
Cut a two strip and fold in half
Cut out leaf shapes and set aside
Cut the inside of a paper plate
Paint green
Glue leaves as desired
Glue lemons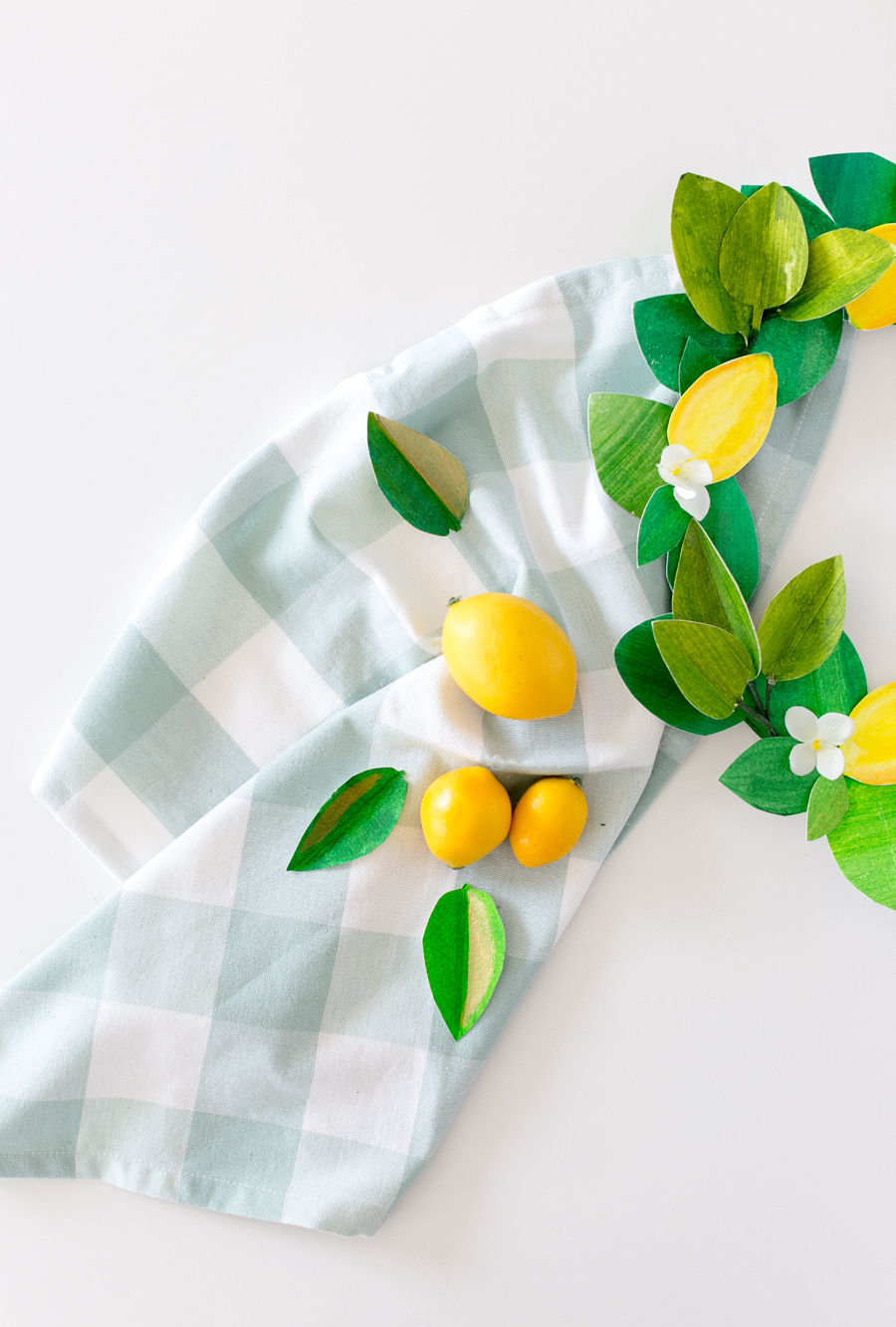 We added a couple of faux flowers for more interest and last minute, I added some old lemon leaves I had crafted last year.
These have wire stems. You can adjust the difficulty depending of the age of your kiddo.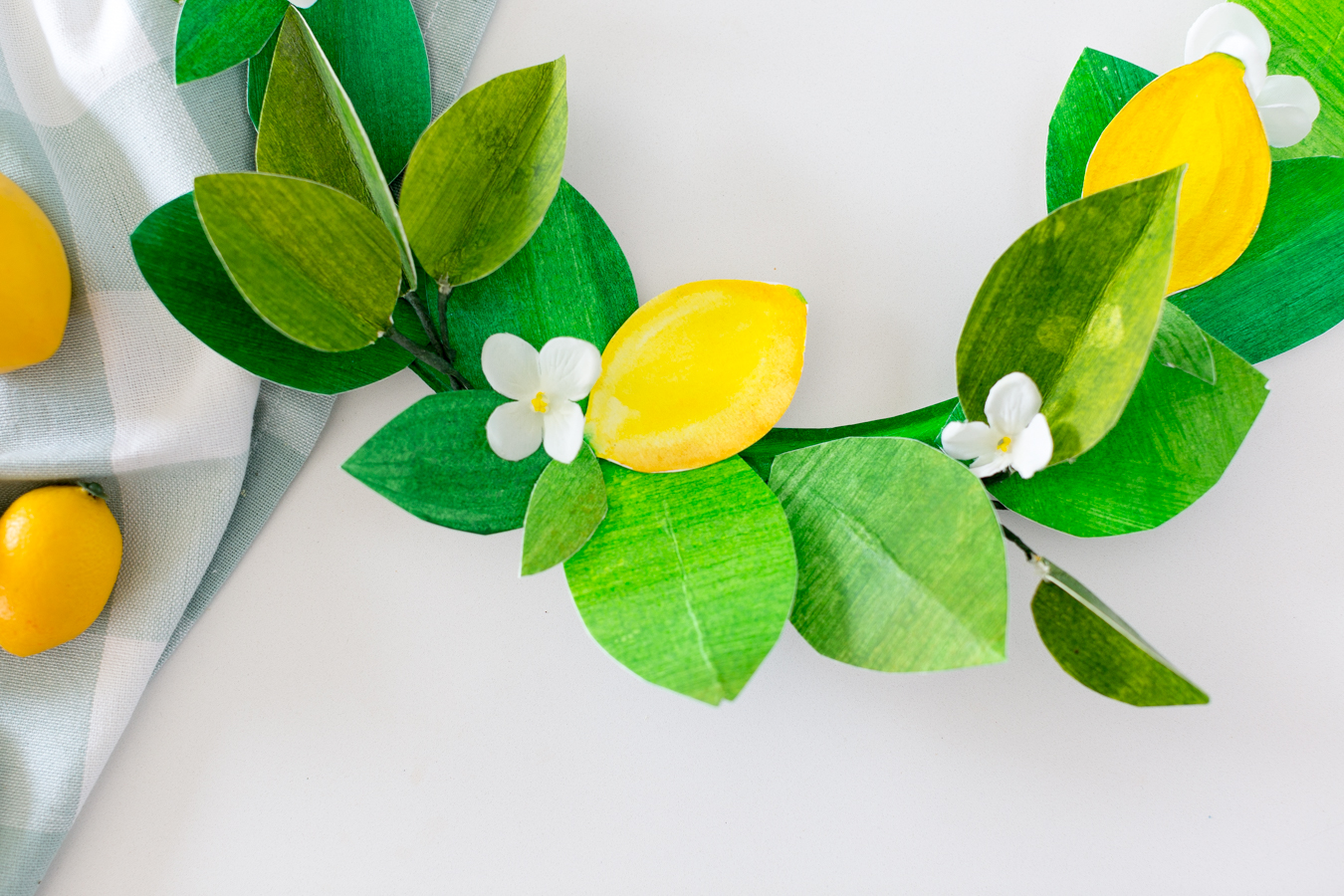 Isn't it cute?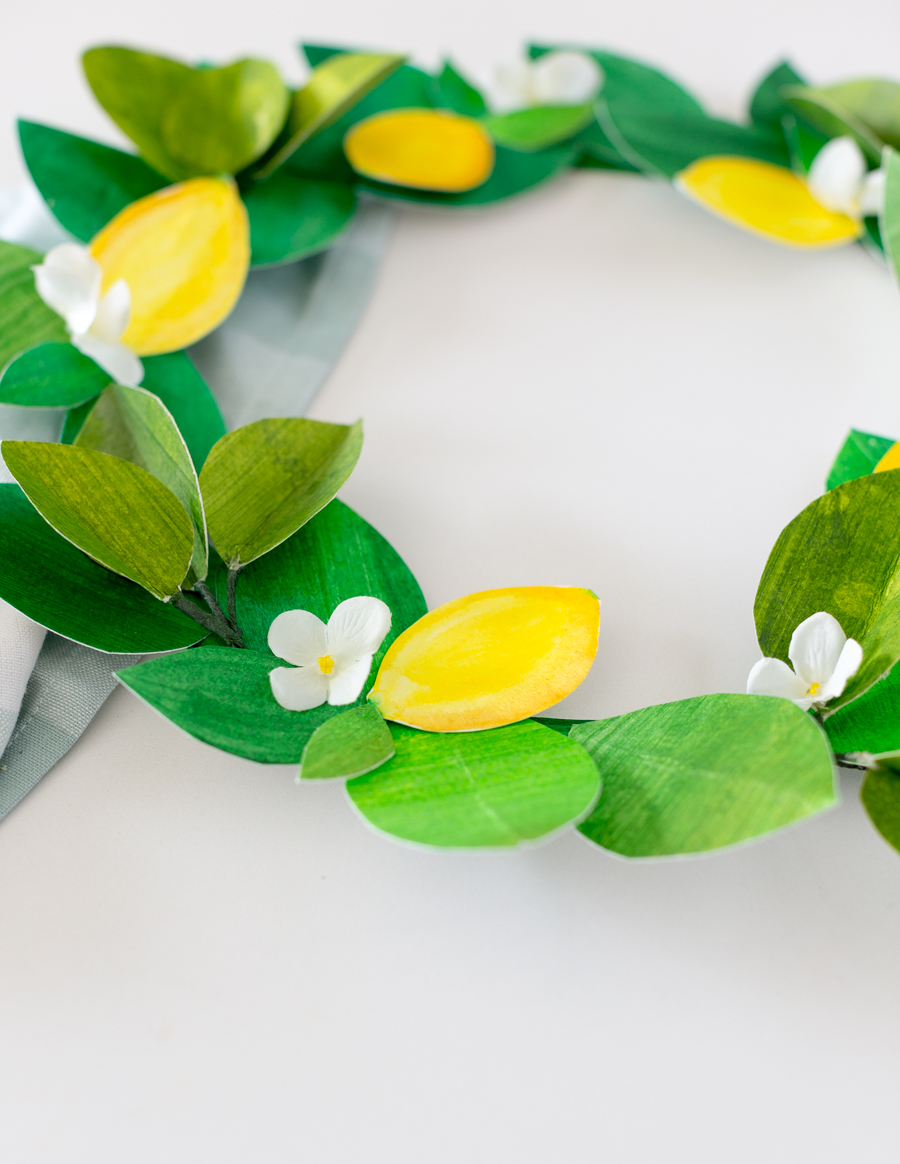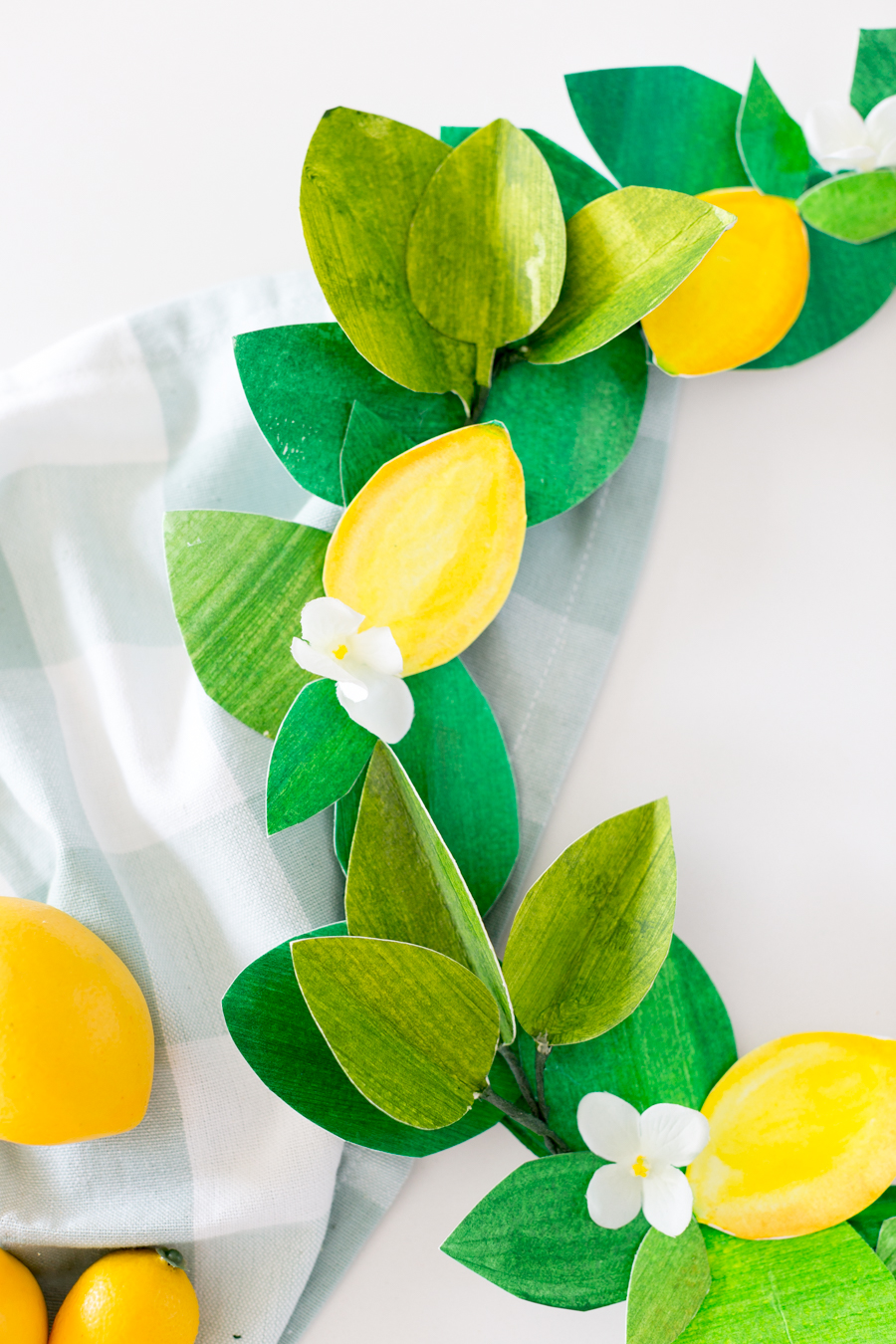 We also glued a little magnet on the back so I could hang it on my fridge… 

I usually get rid of all the tests and school papers etc at the end of the school year. But I love this little wreath sitting on the fridge door.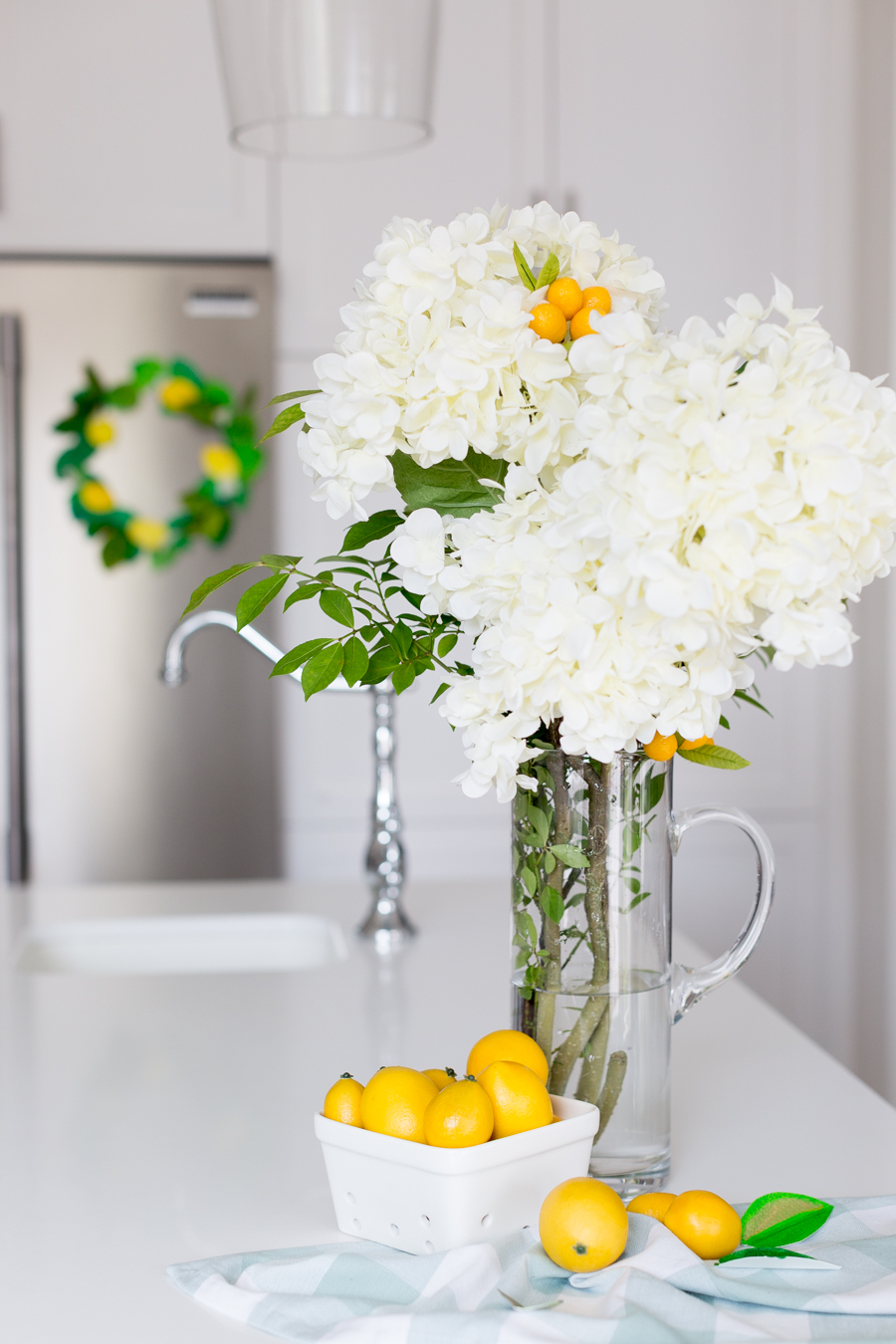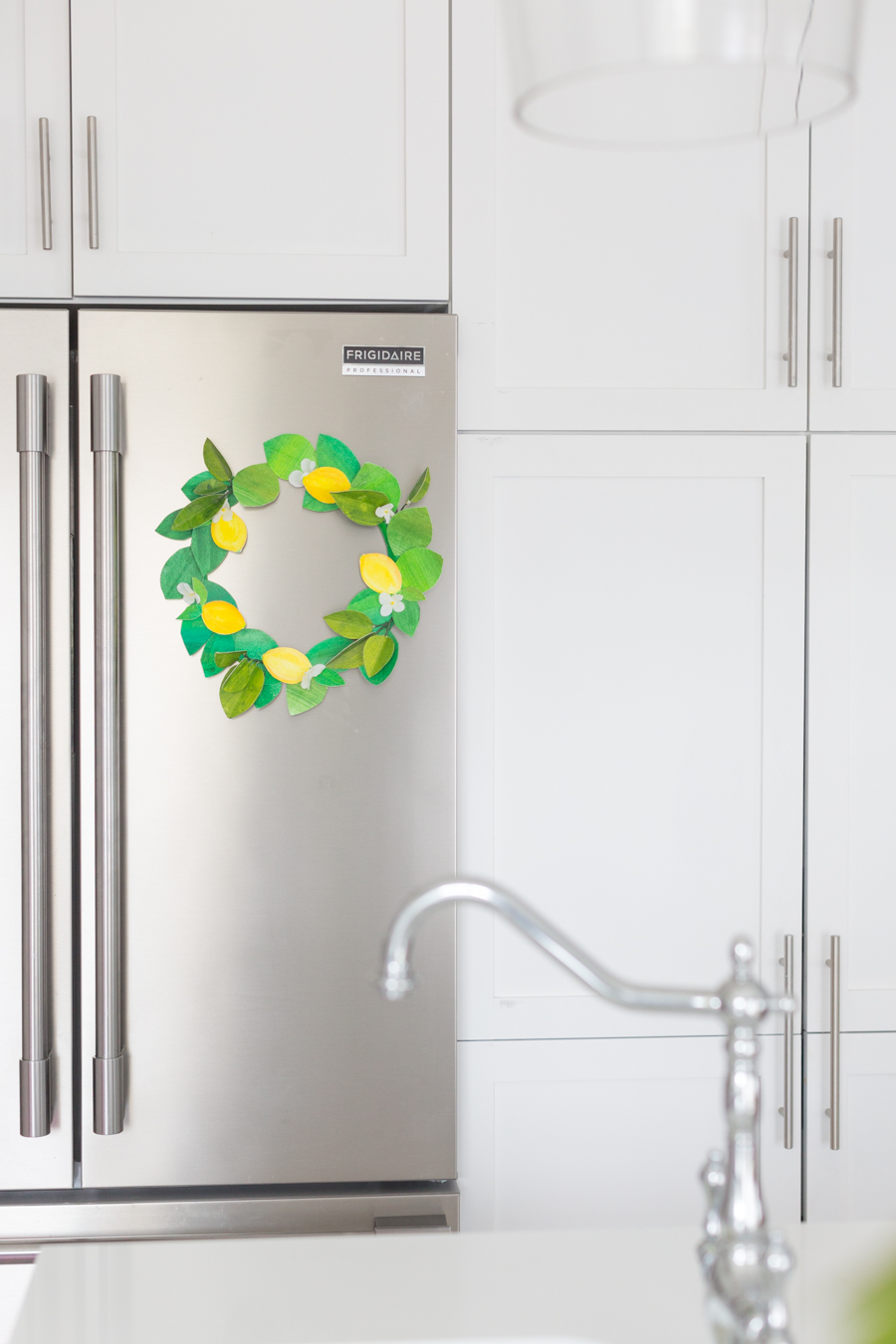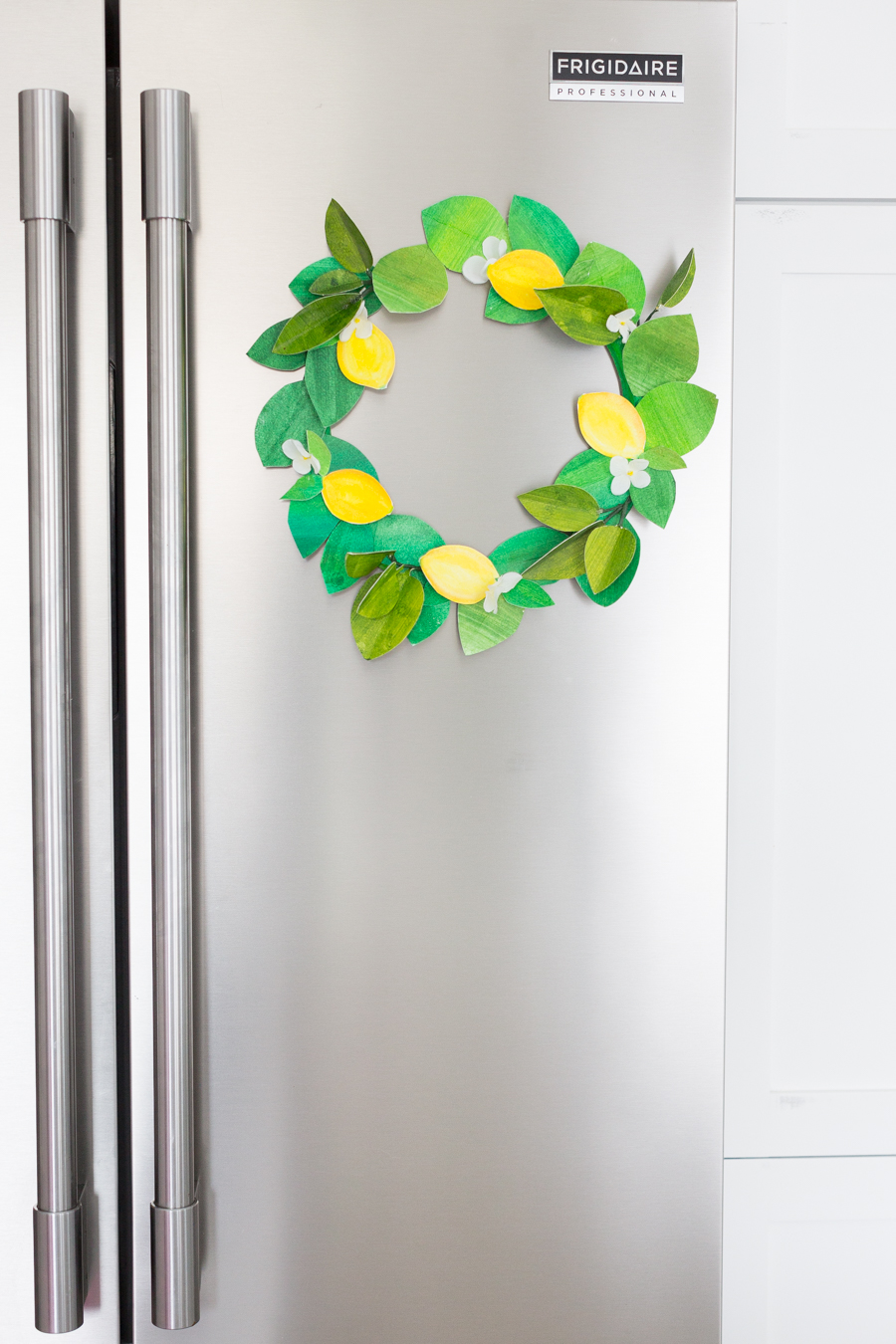 There you go. Something super sweet that you can tackle with your little ones or in my case, big ones over the summer.
I hope you have a beautiful day.
much love,