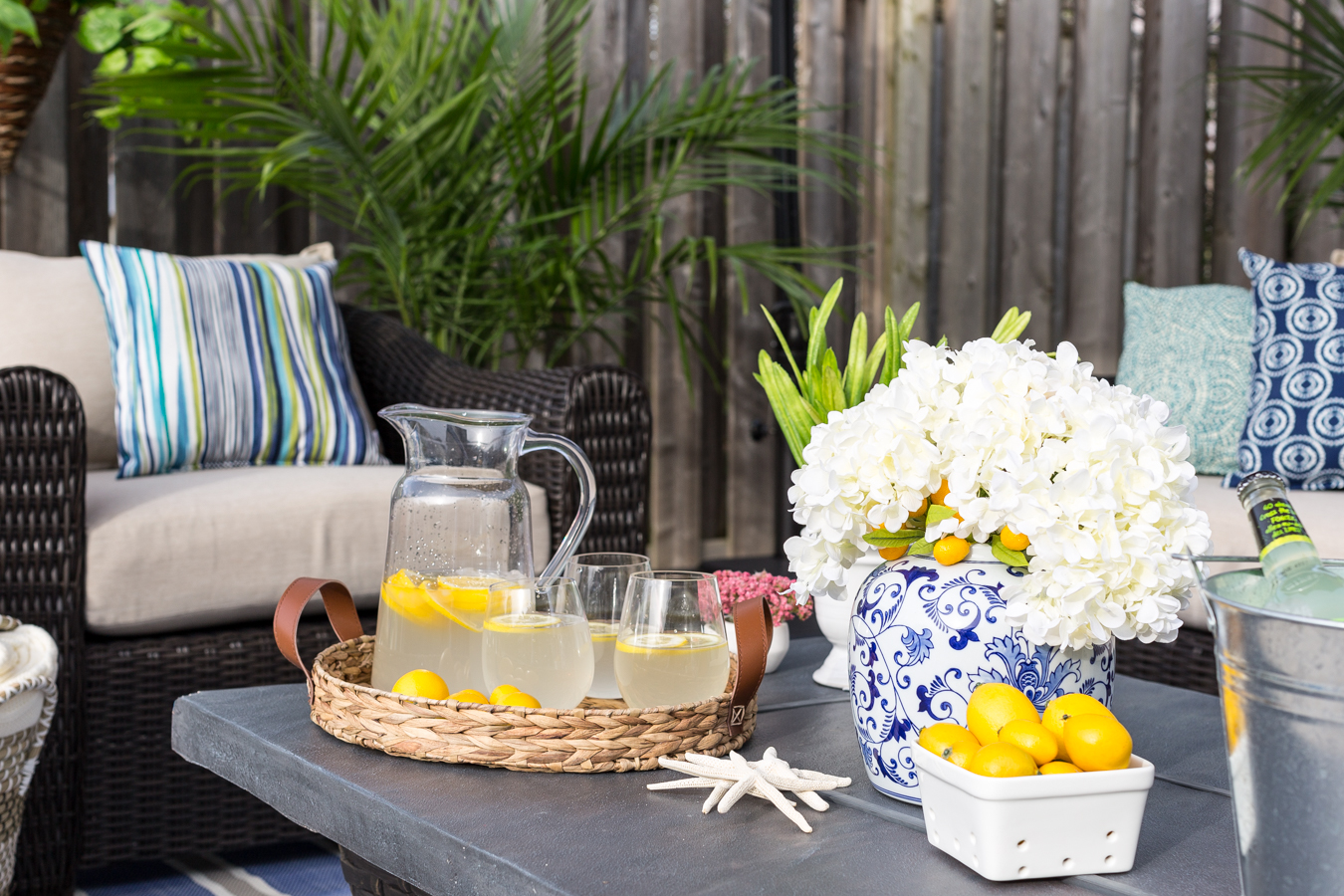 Hello friends. I hope you had a nice weekend. It was a long weekend here in Ontario, unfortunately, the weather did not cooperate  but it's always nice to have an extra day off so I'm not complaining.
Today I wanted to share with you a little backyard sprucing I helped my brother and sister in law with. They recently moved to a new home and though the backyard already had a pool, the landscaping needed a little help, so they contracted a fabulous landscaper. I wish I had before photos but apparently, taking before photos is a 'blogger thing' and so they did not take any before photos. Ha.
I did however, took a photo of what the backyard looked like prior to us getting it all nice and pretty…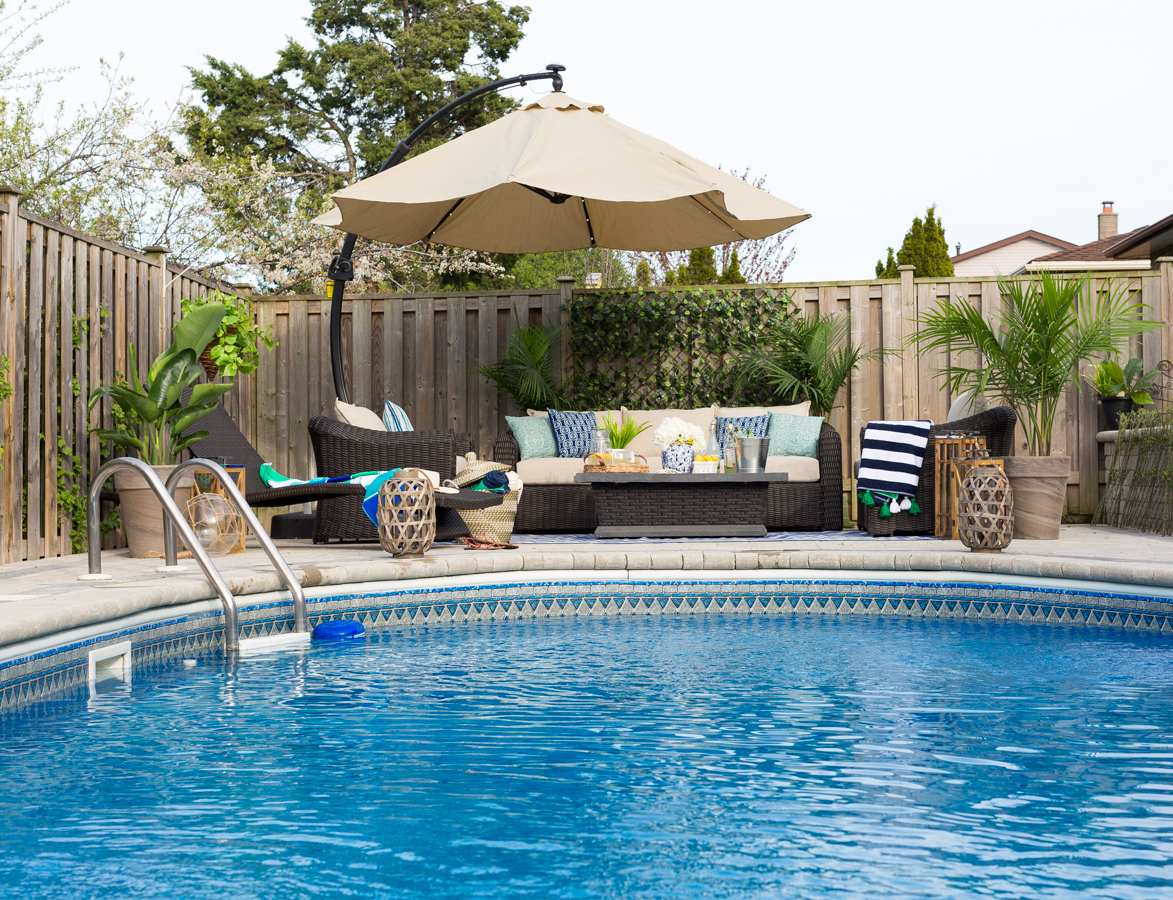 And here is the after…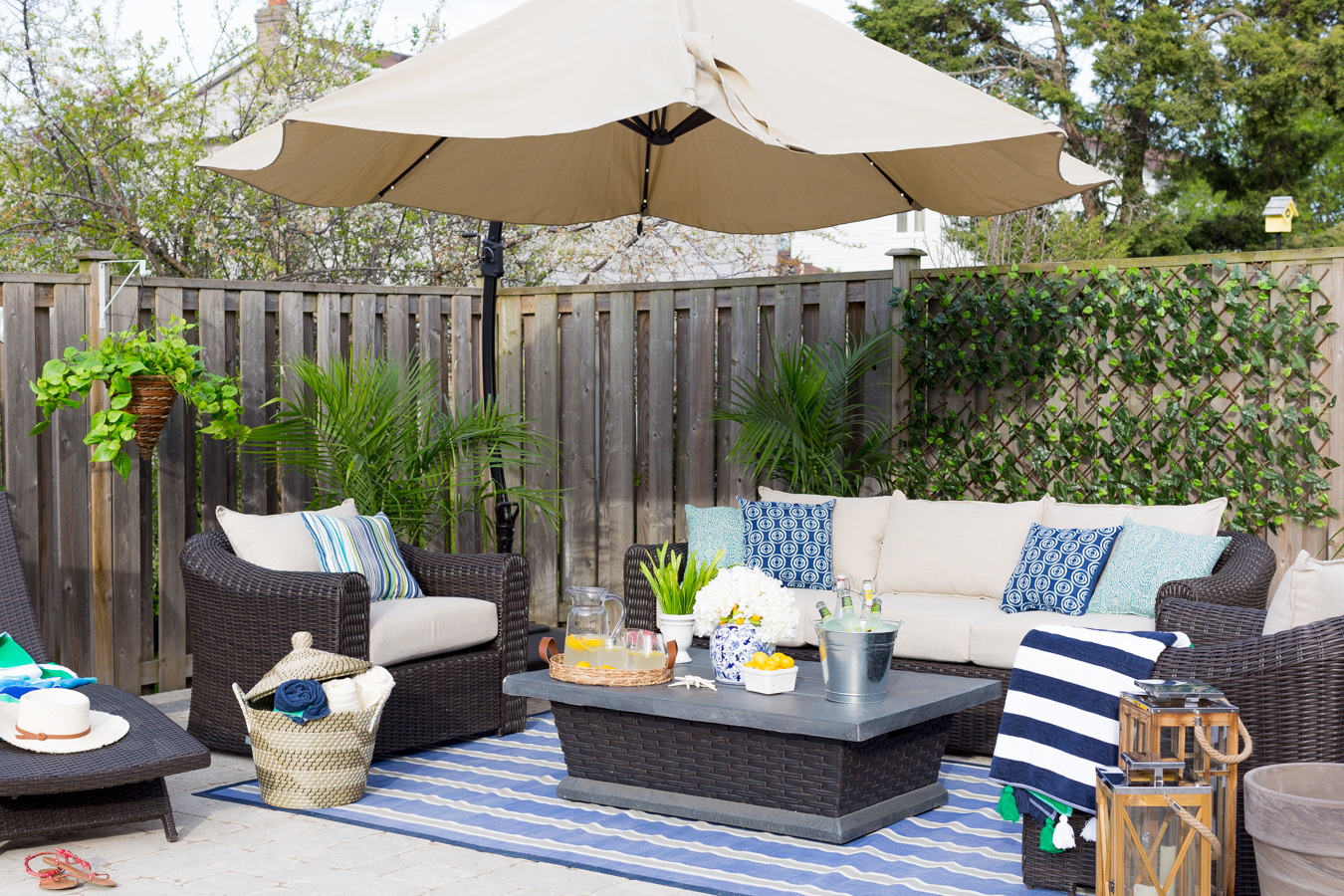 To be honest, I didn't need to do too much because this beautiful set from Canadian Tire is gorgeous as is. But we brought in some accessories from their CANVAS line and I think it brought everything to life.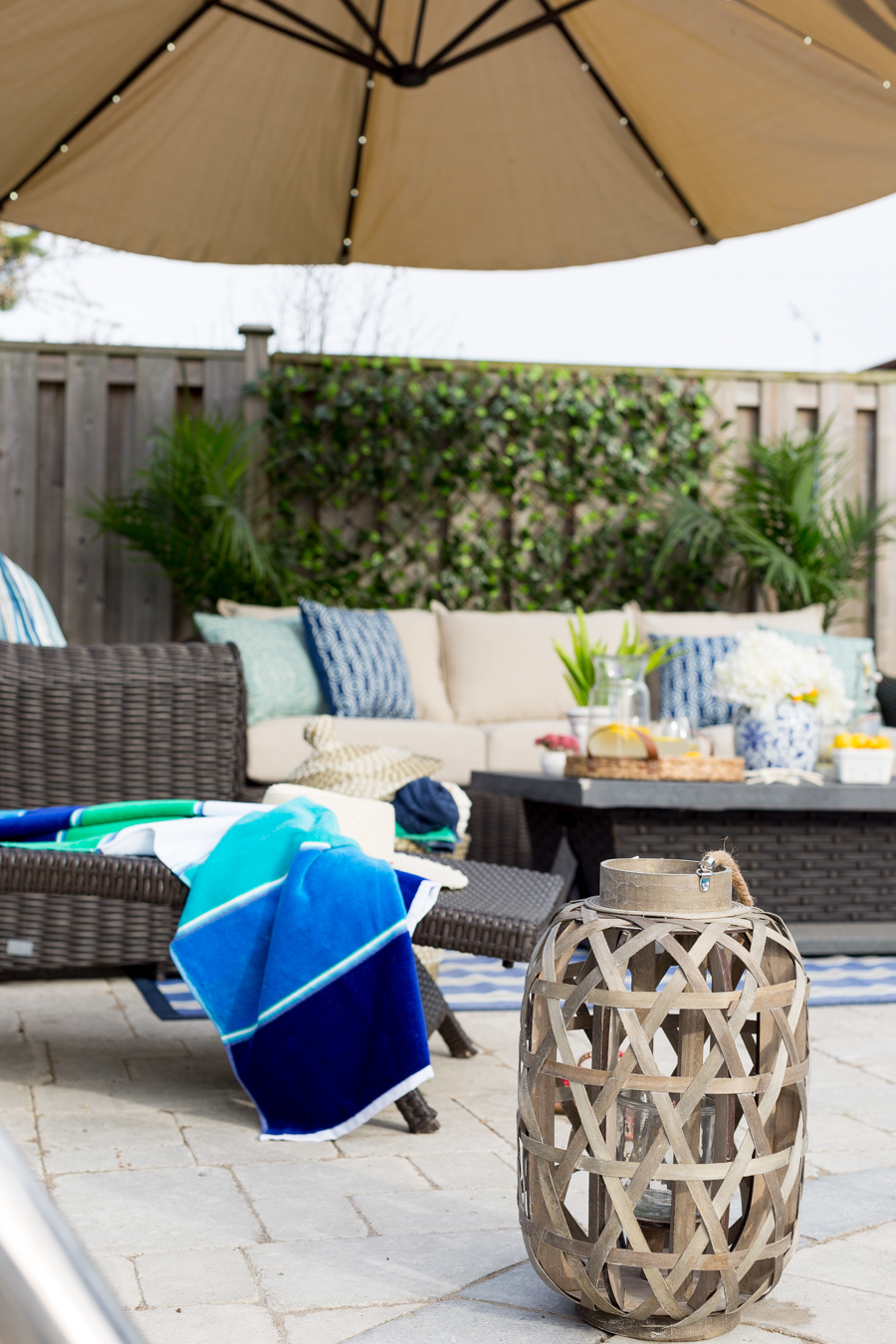 I love this lantern. Remember how they were hung here? These look great on the floor too, though they're a little on the lighter side, so you might need to secure them during windy days.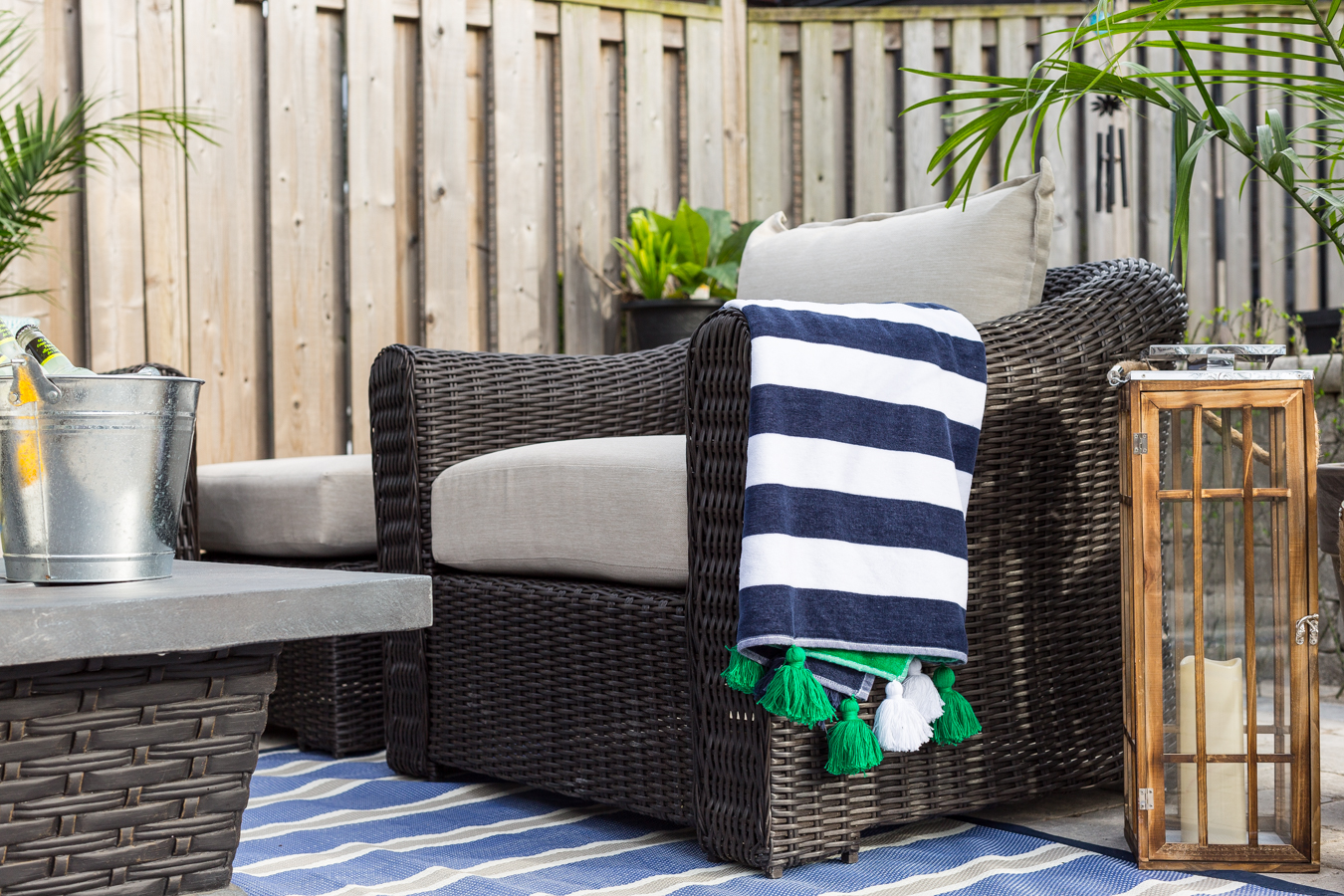 We brought in blues and greens to compliment the pool area and the greenery…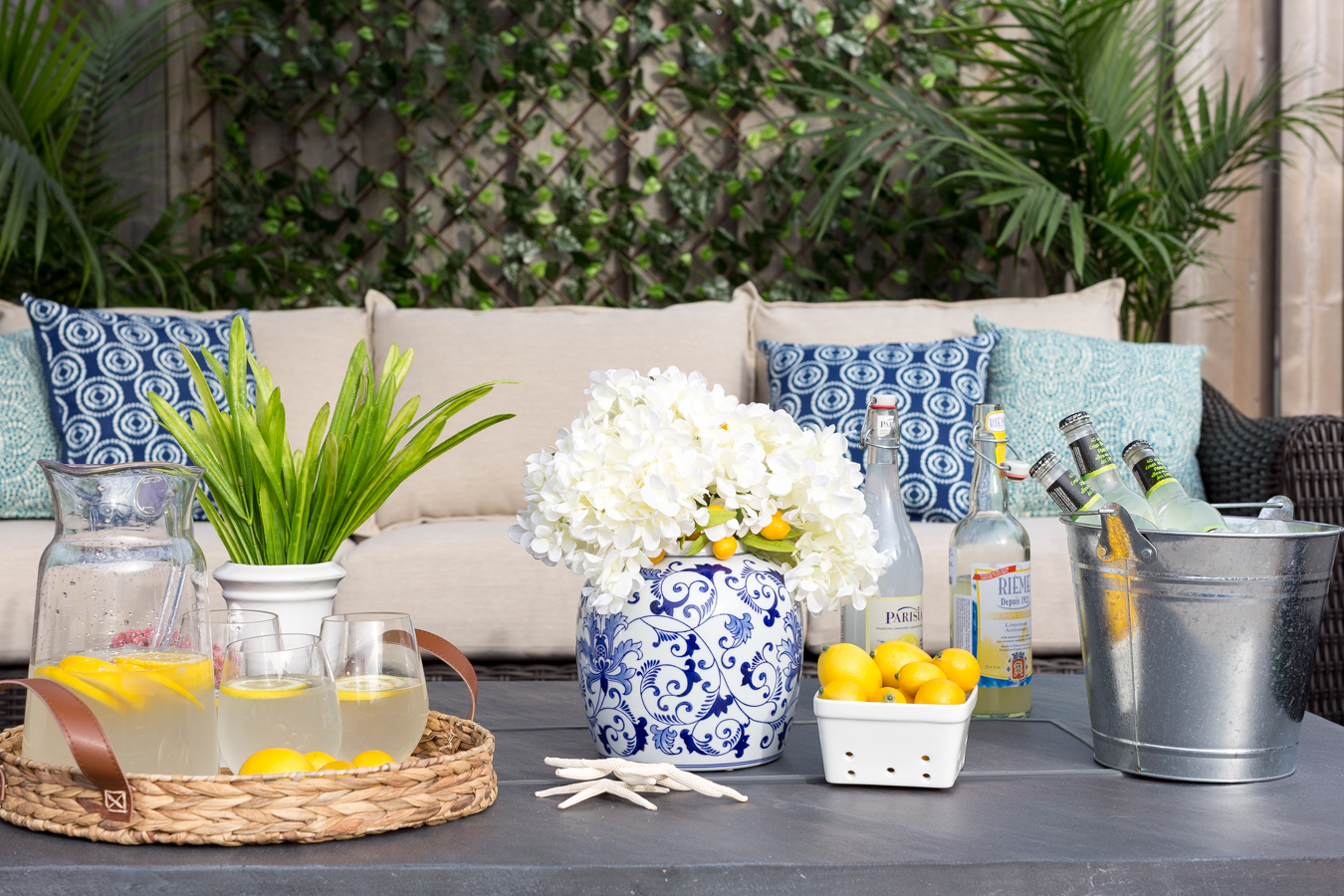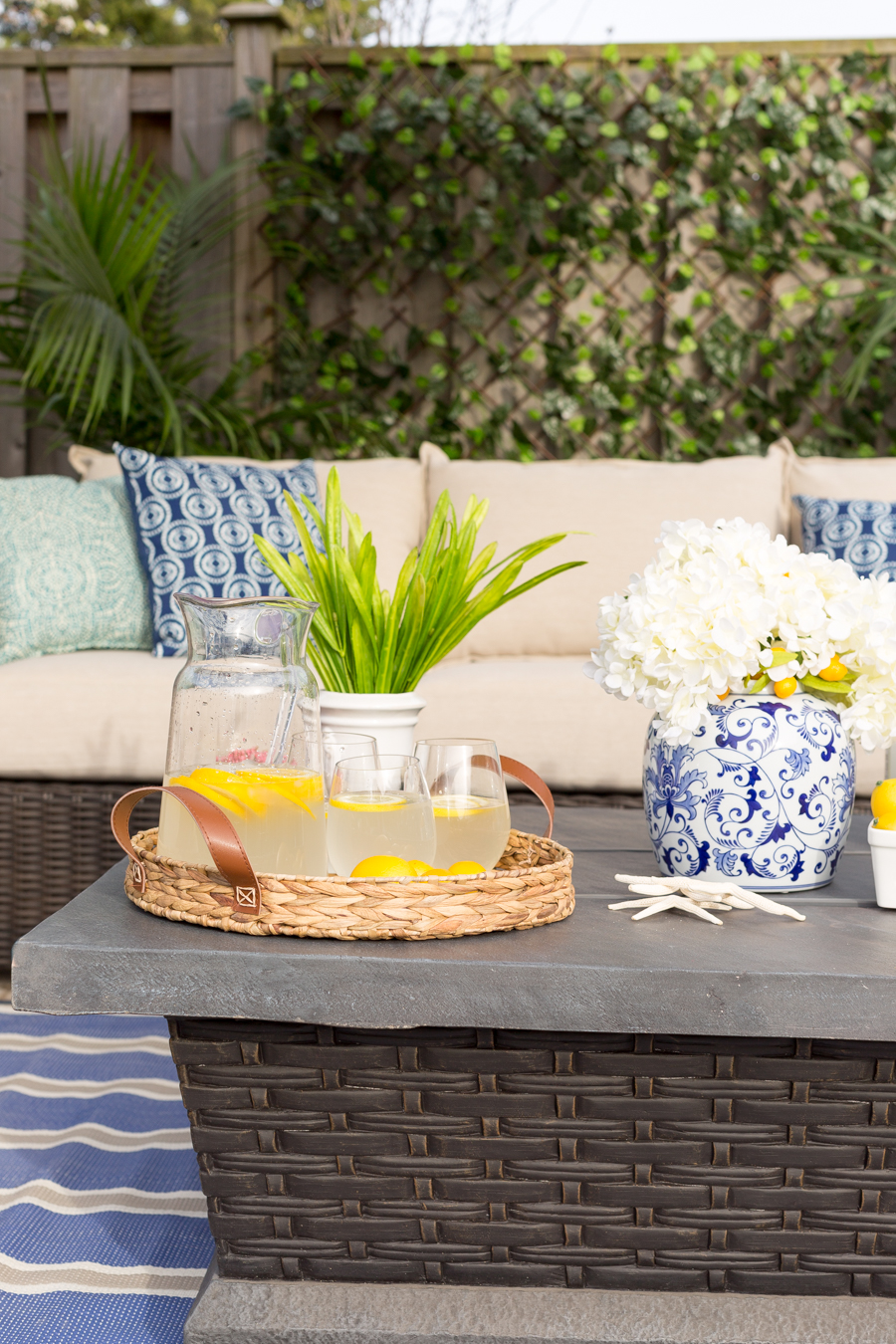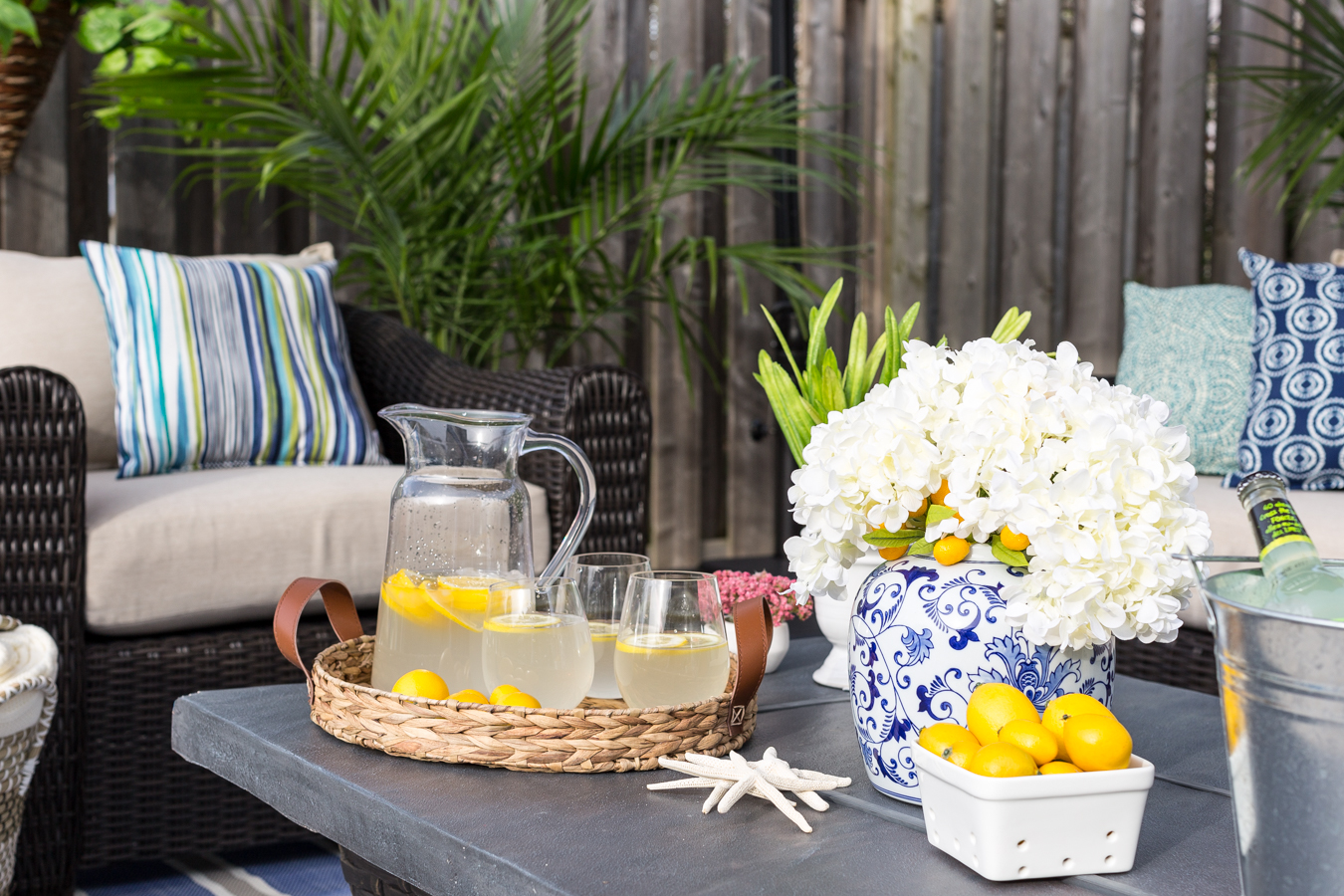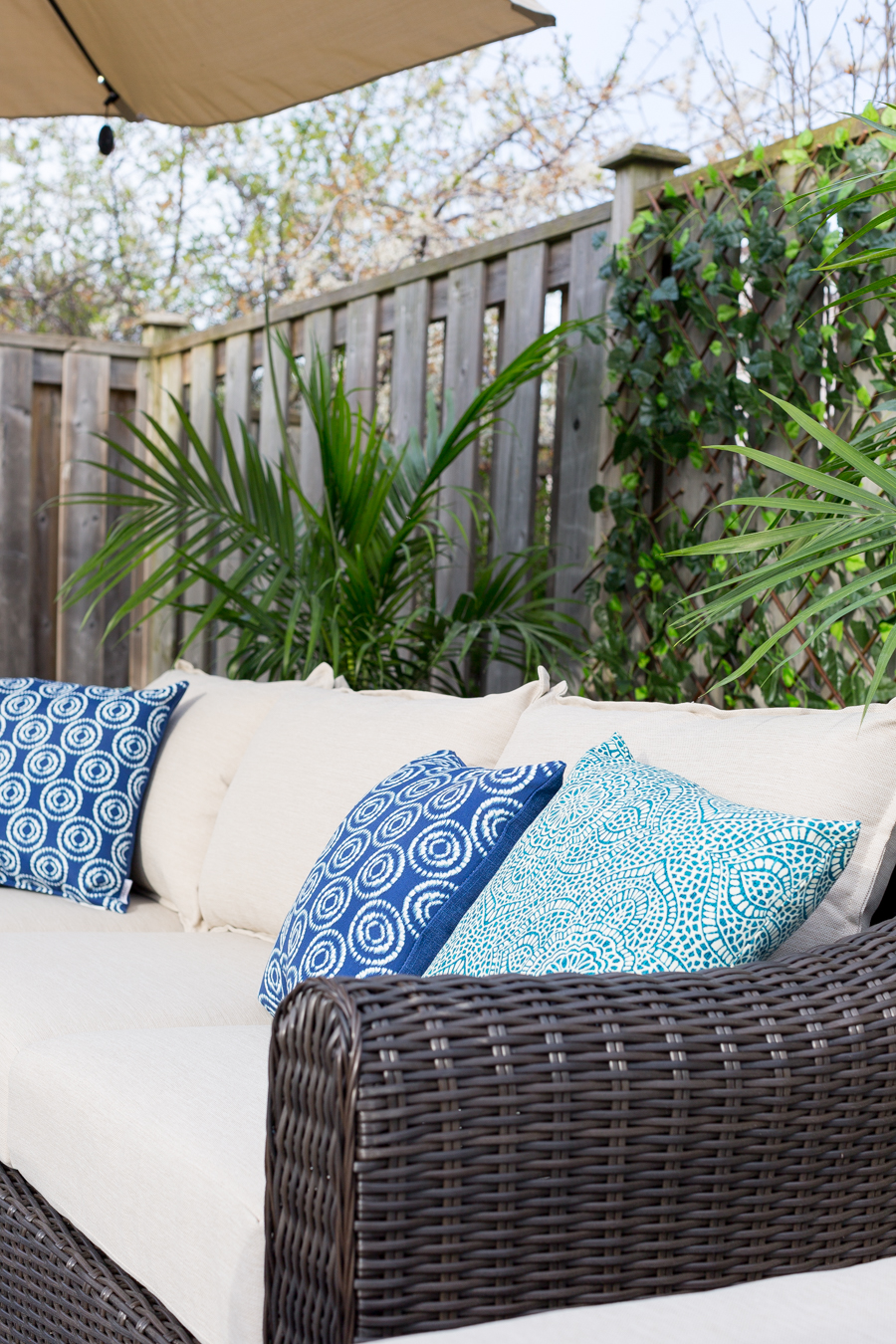 I love these throw pillows. They look great don't they?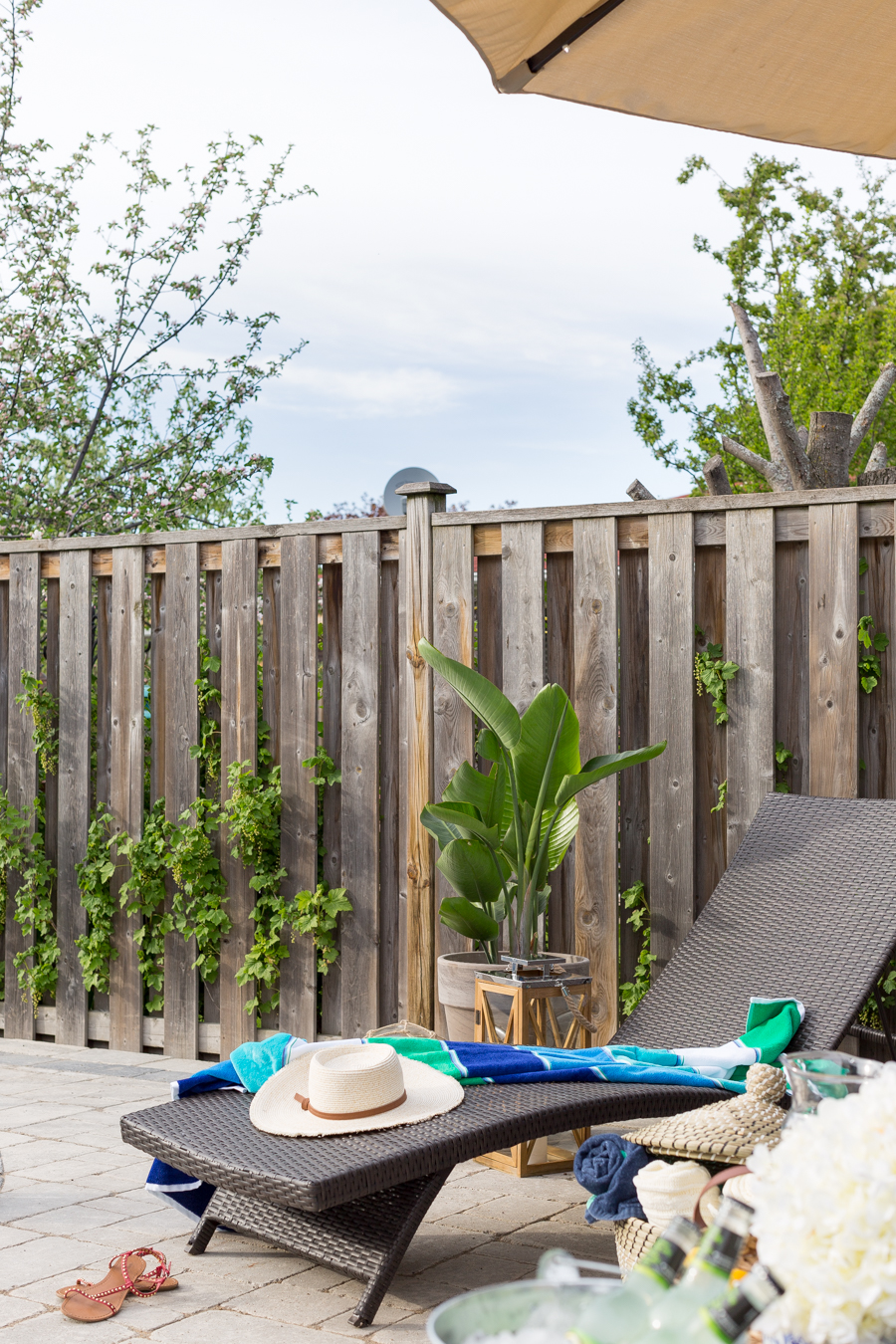 The most important thing about creating a cohesive space whether outdoor or indoor, is to create cozy sitting areas…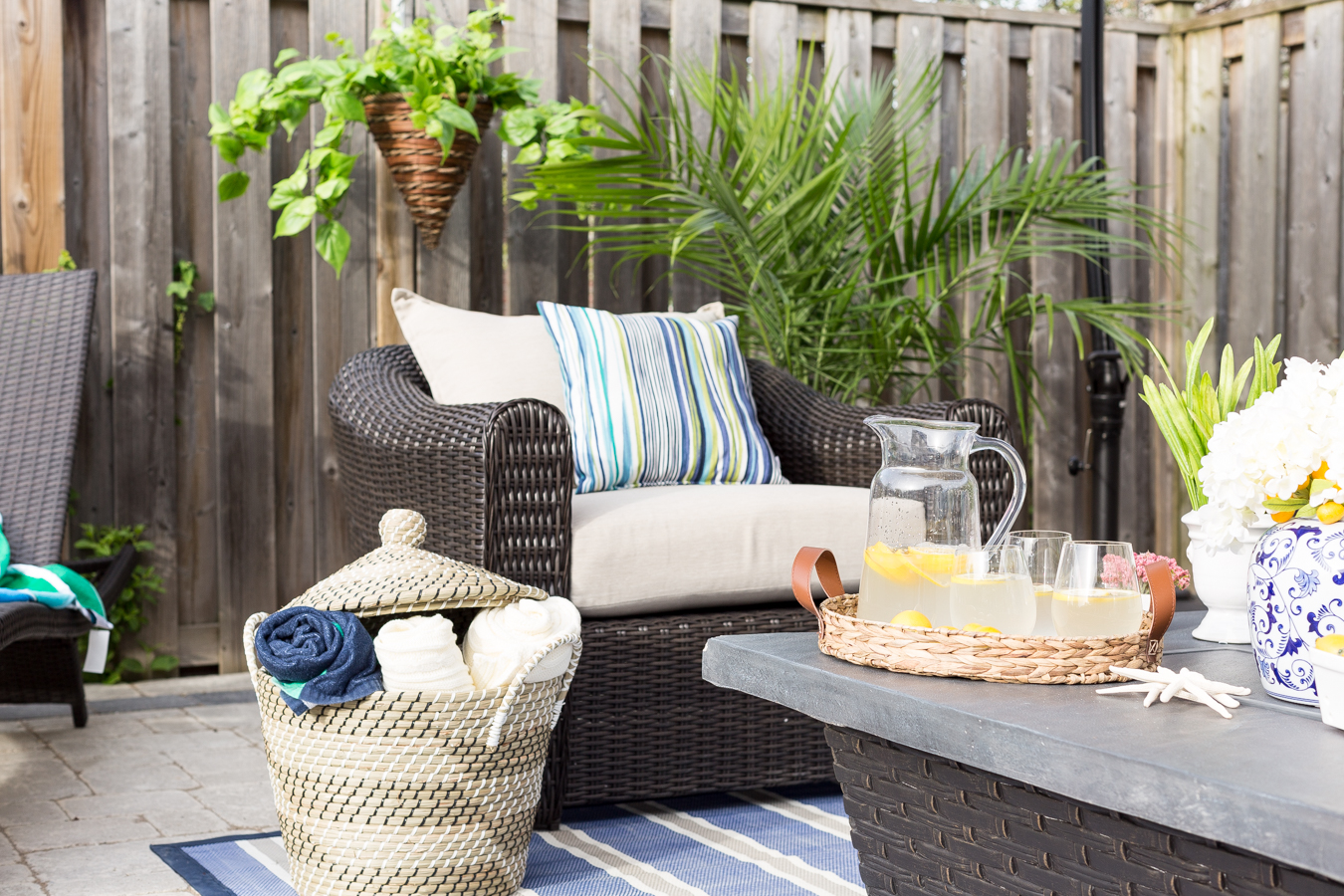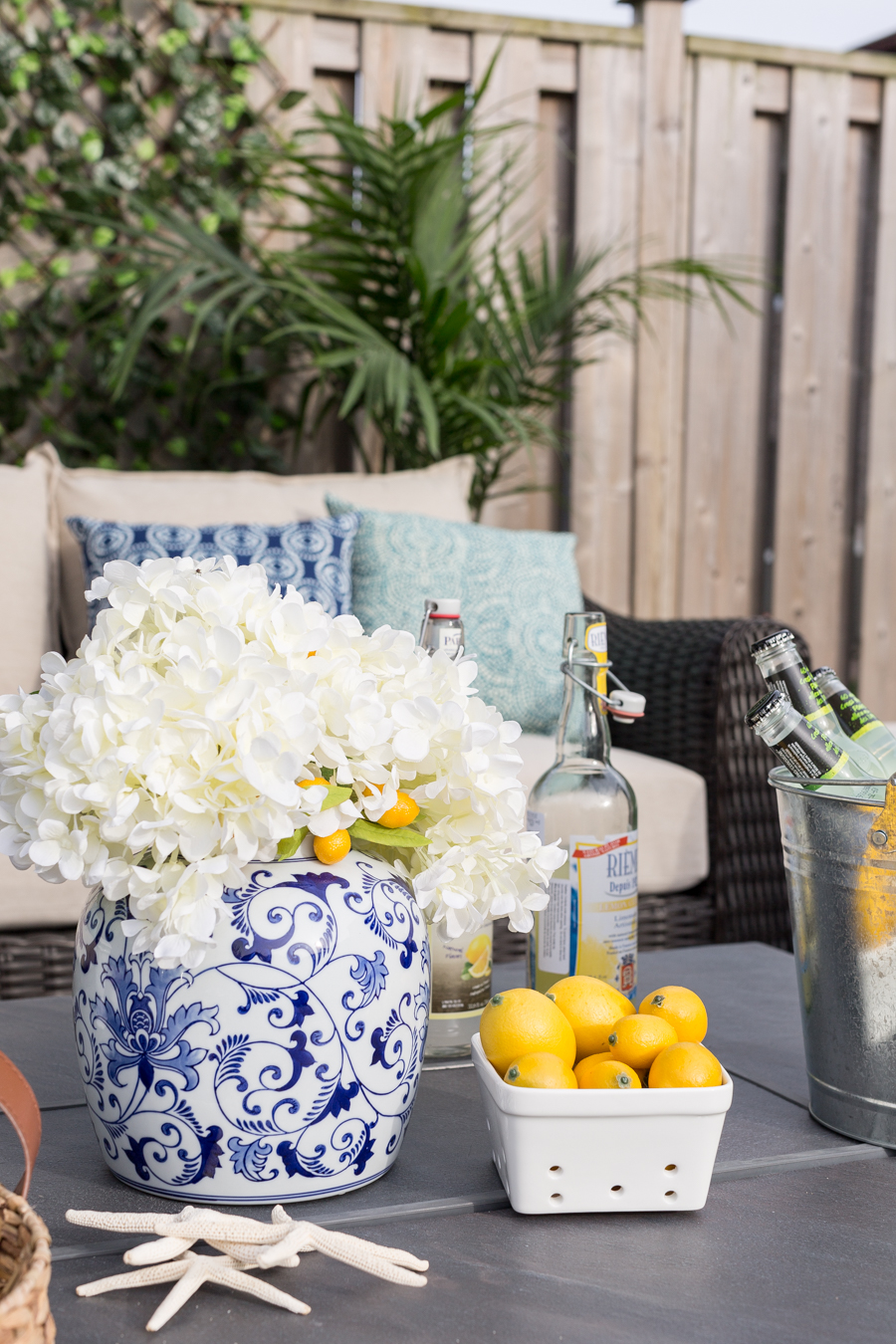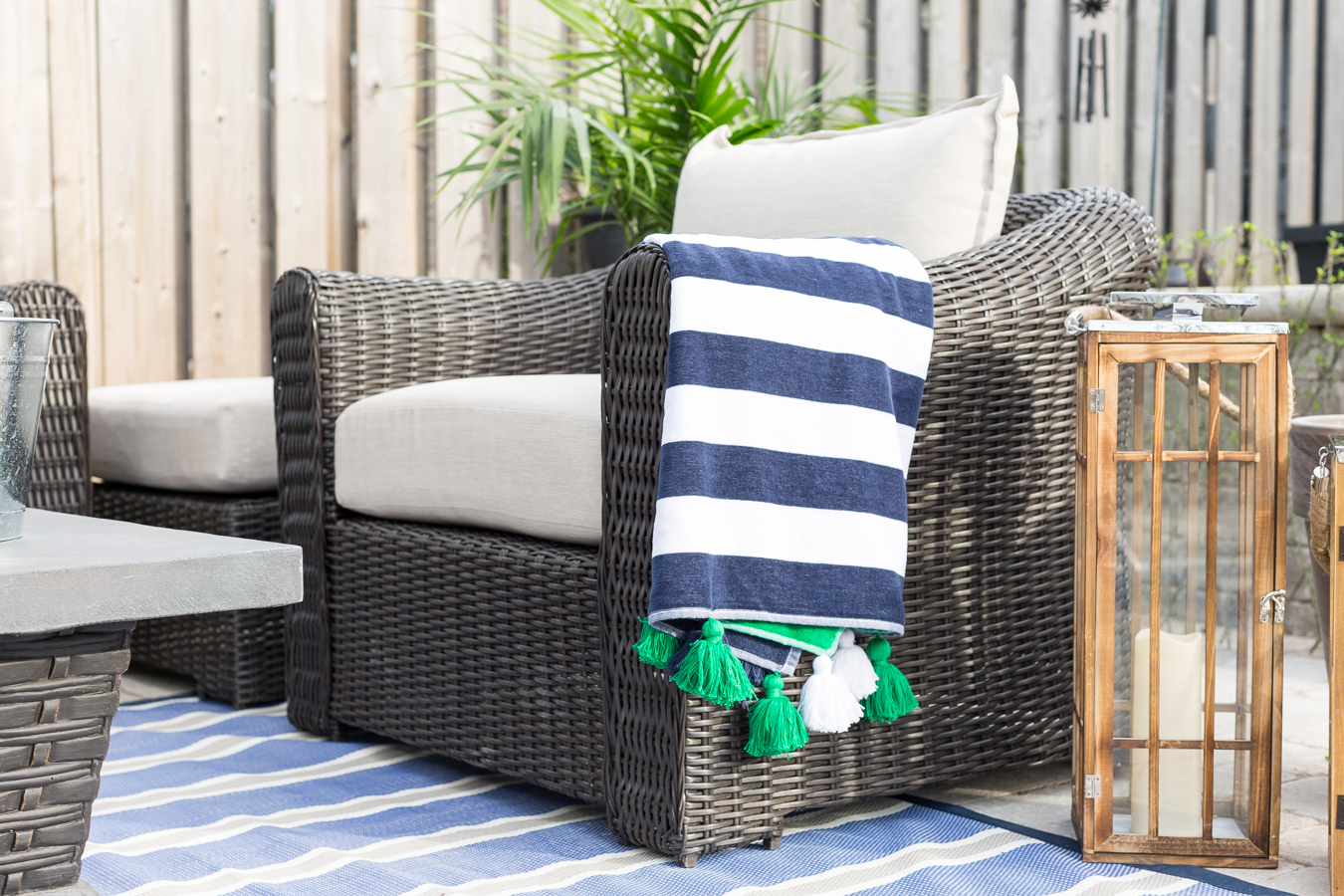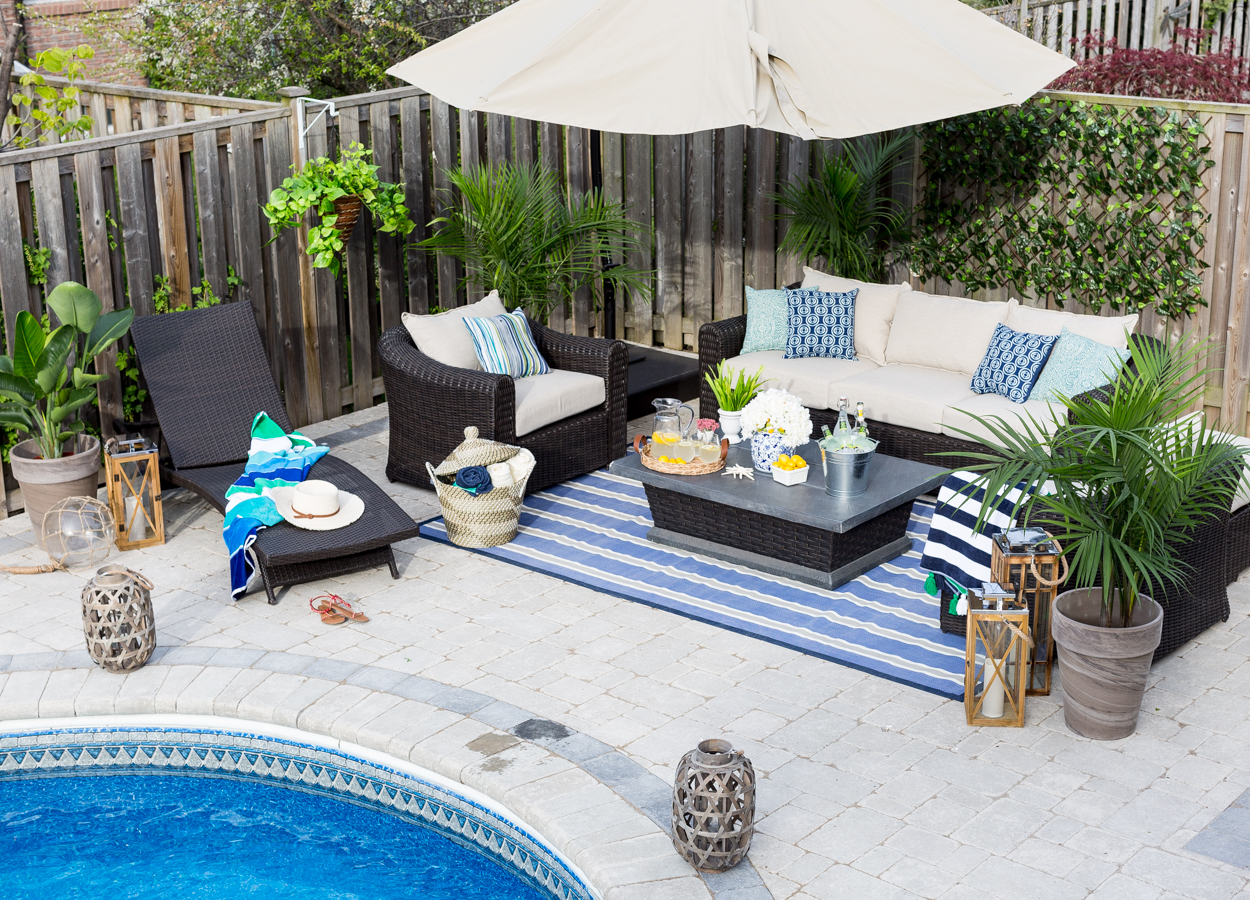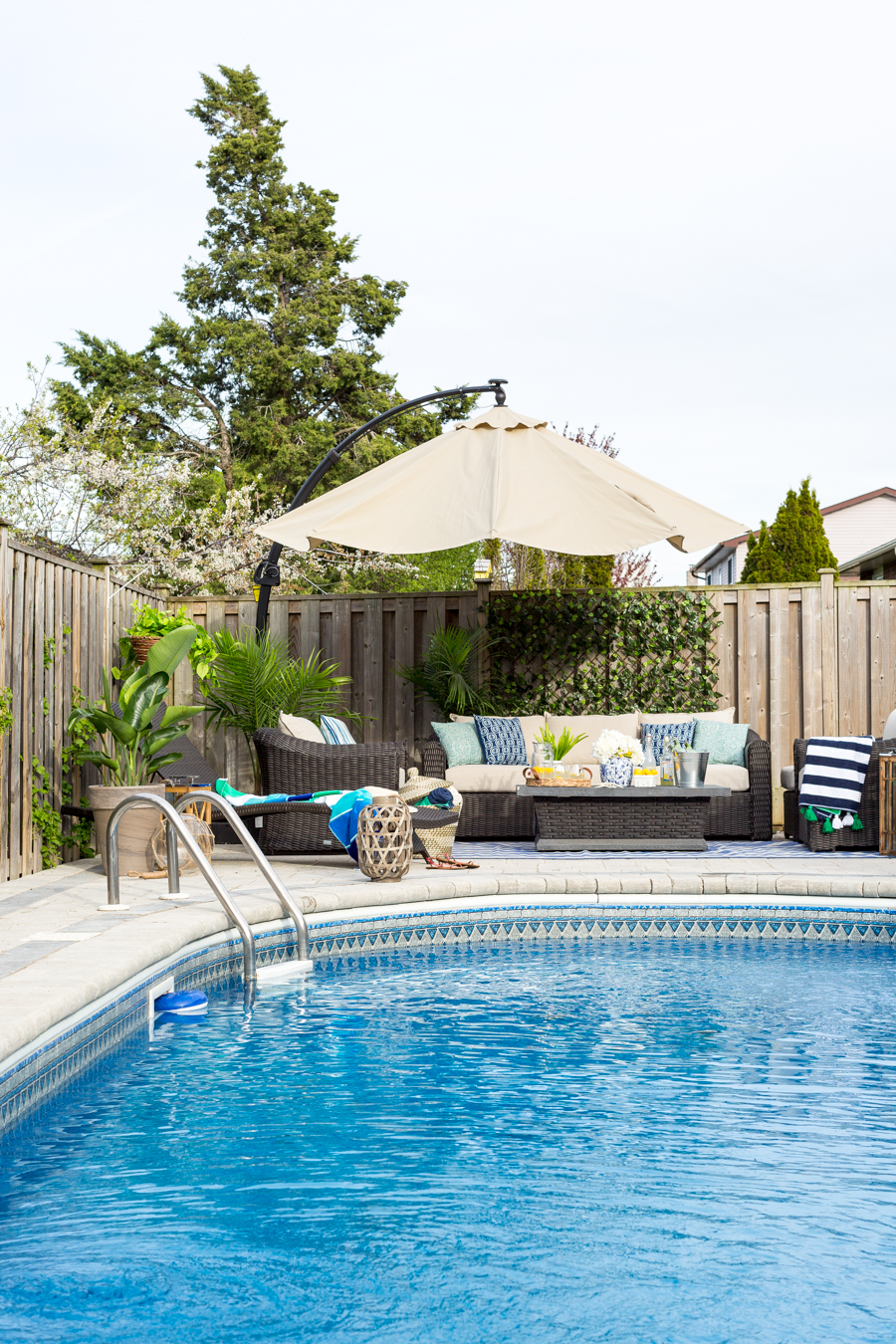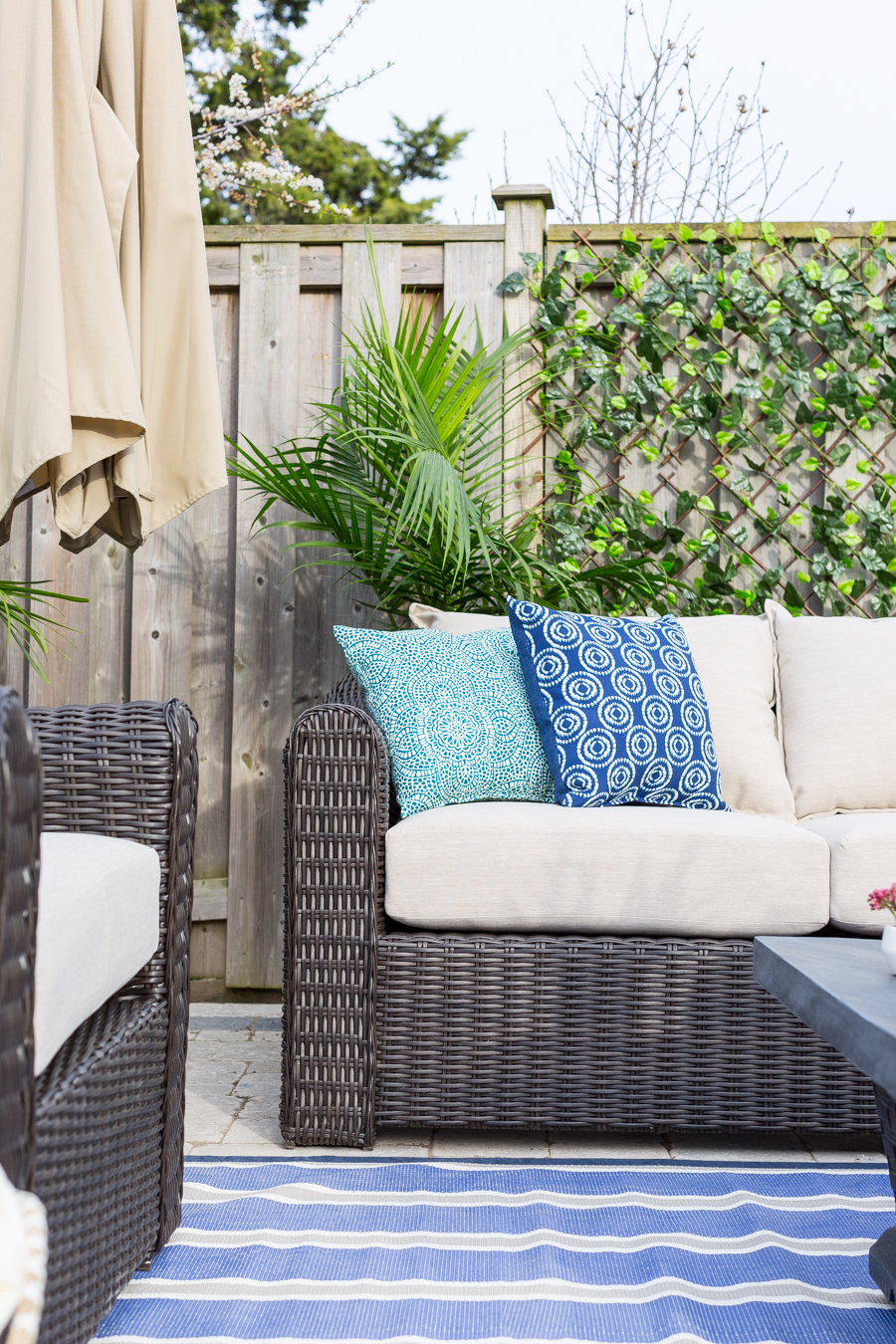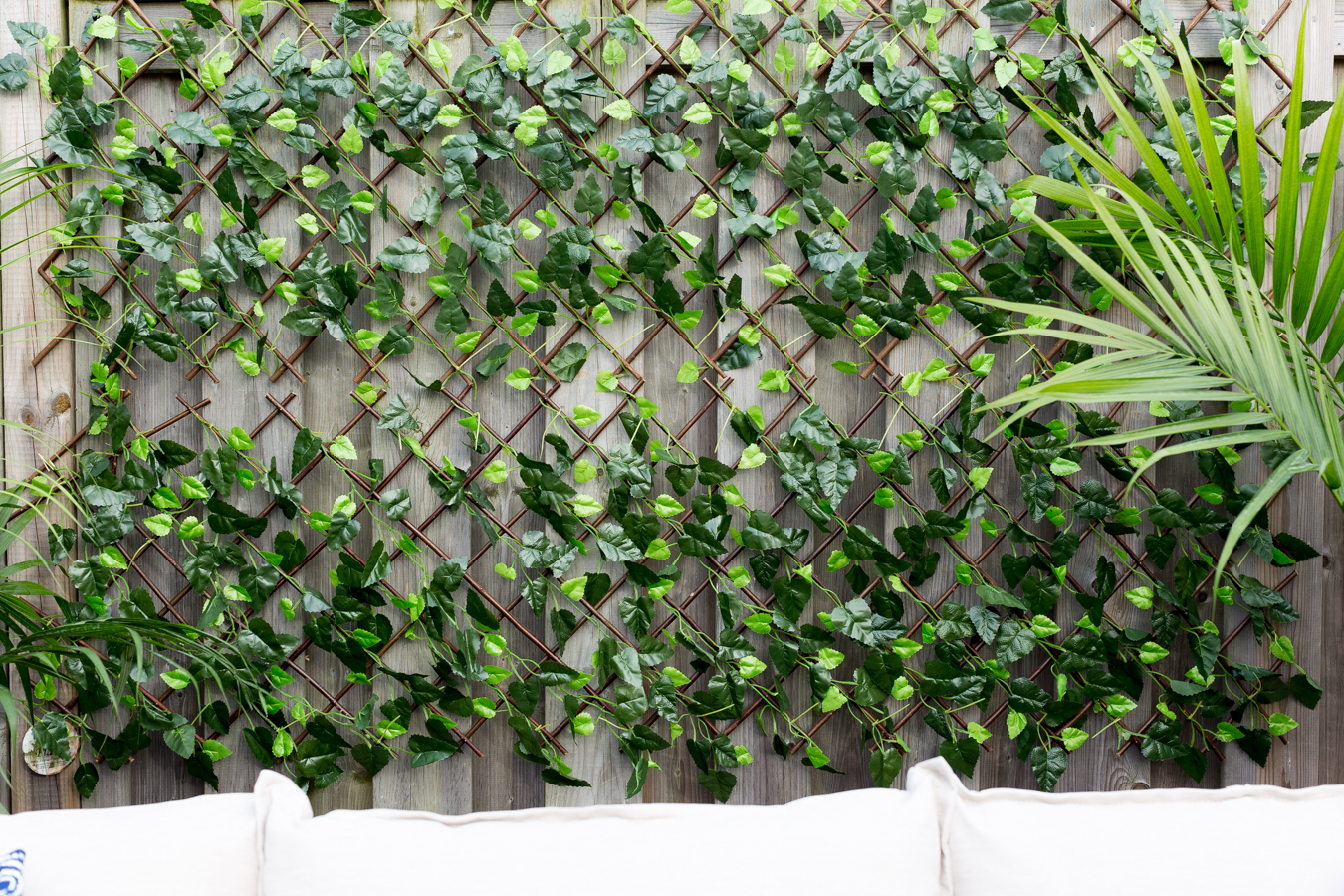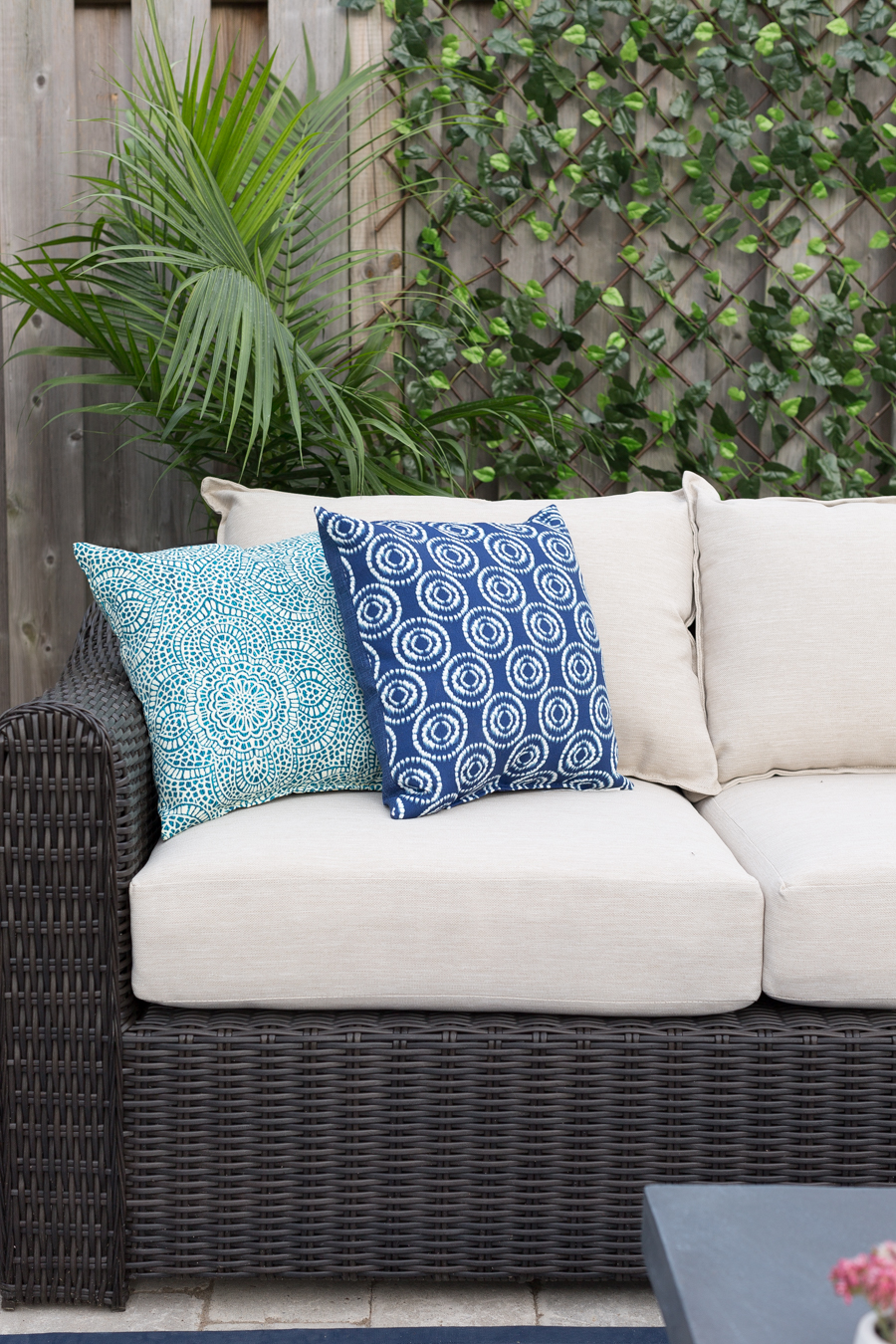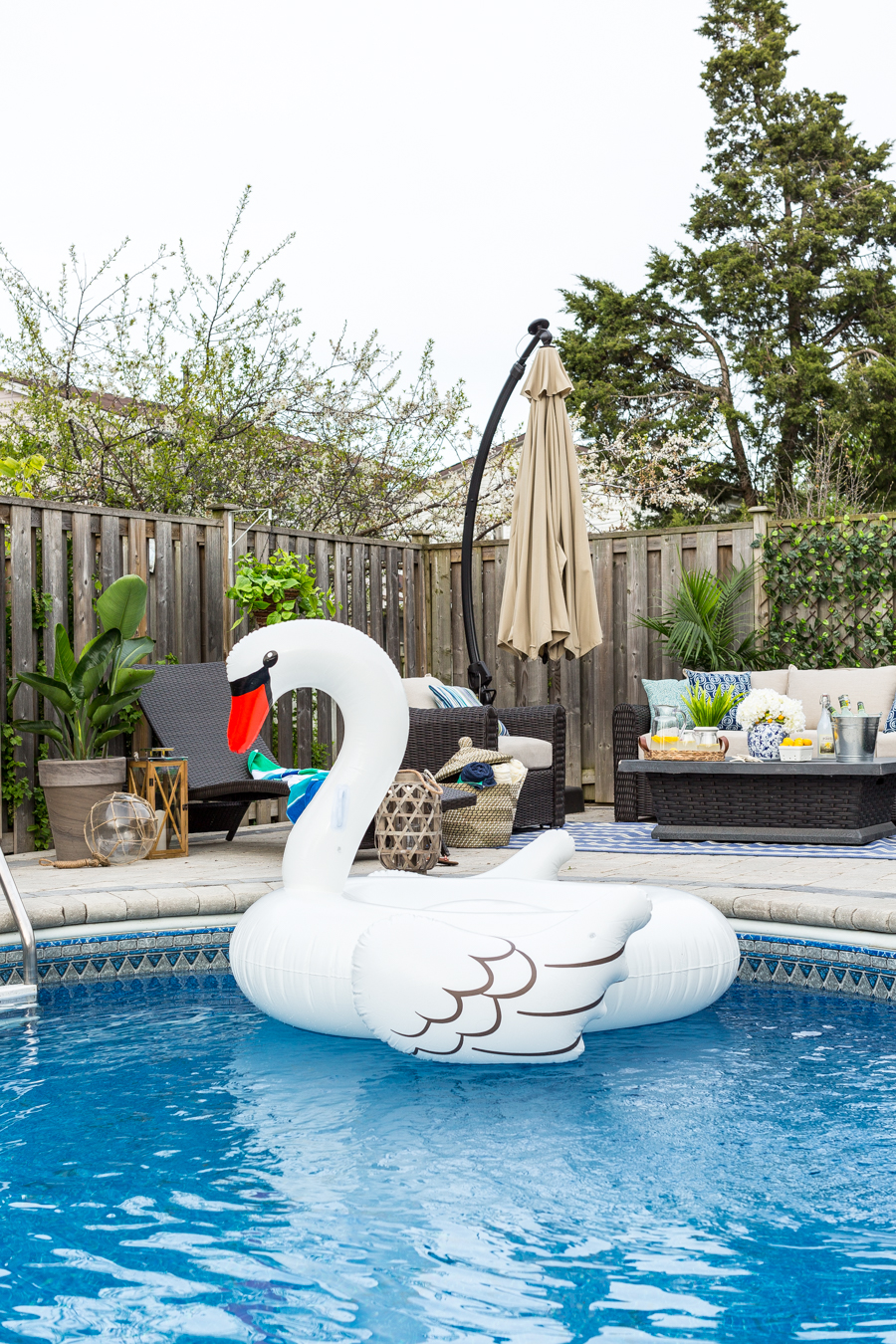 We of course had to blow up some of their giant inflatables! So fun!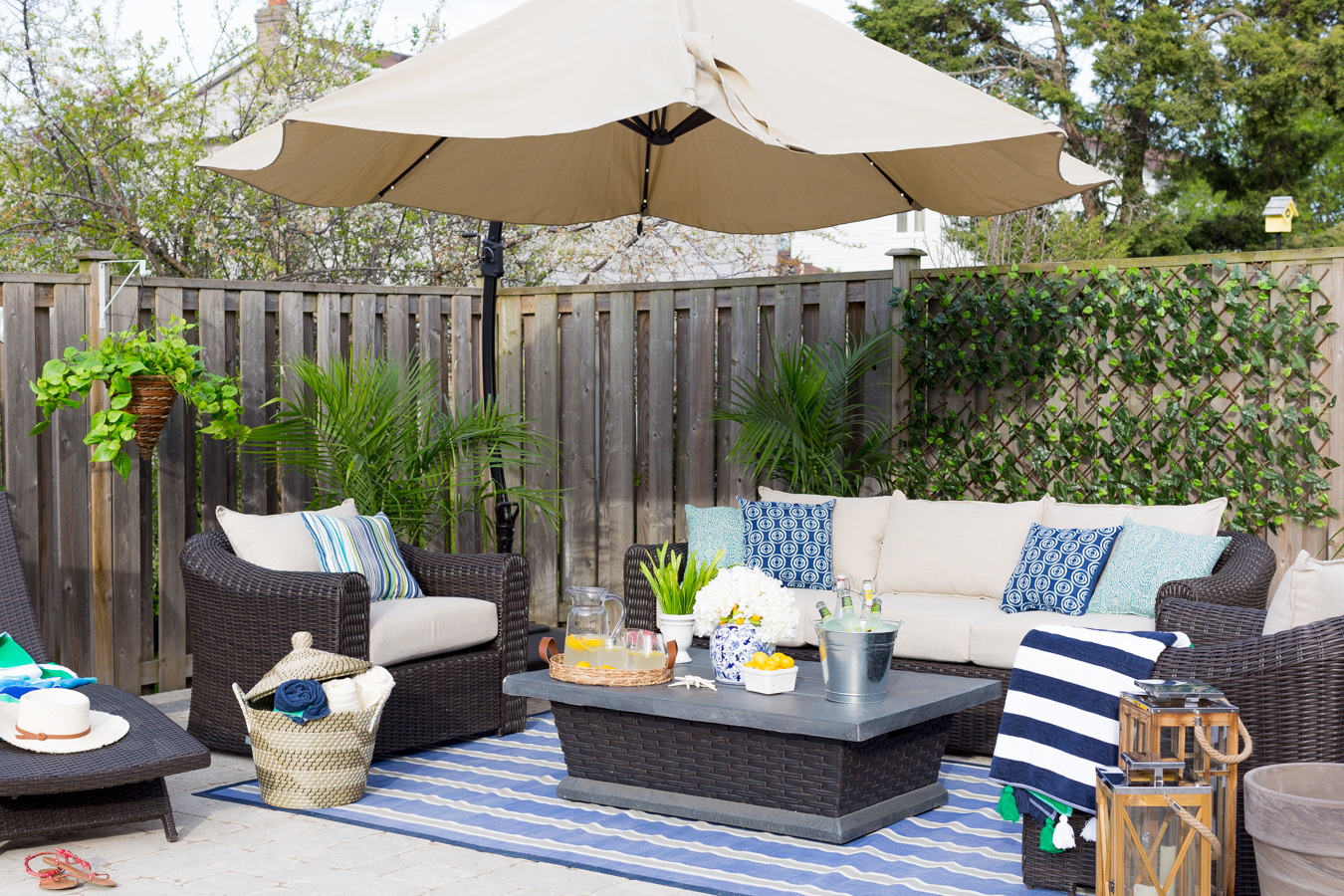 I have to admit, I'm a little envious of this table…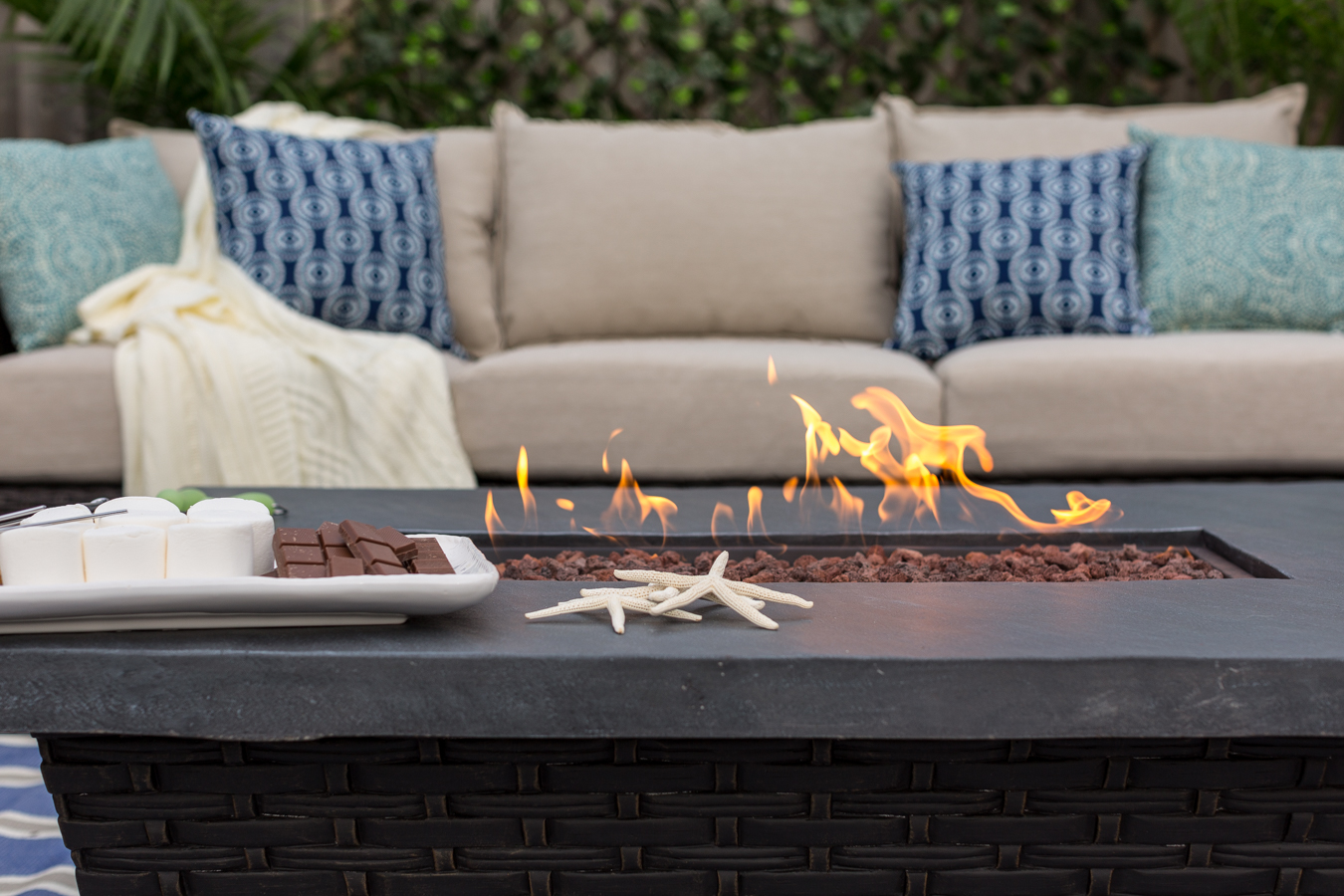 It's perfect for those chilly summer evening….sigh.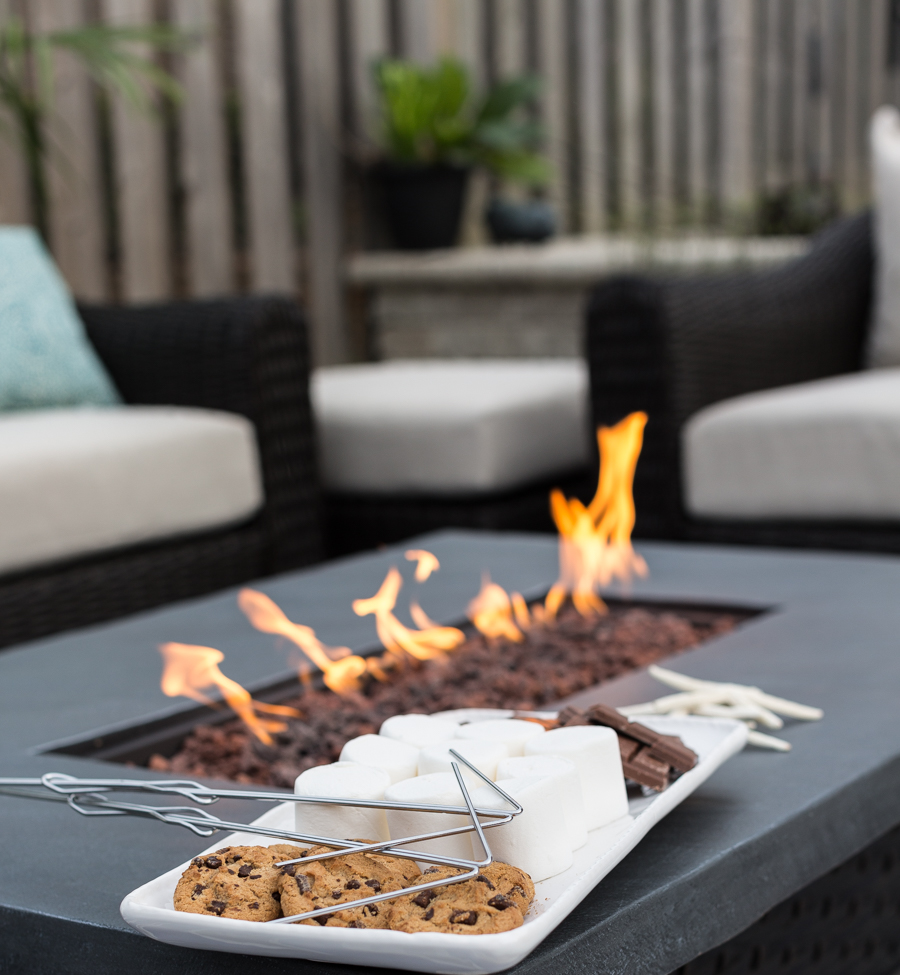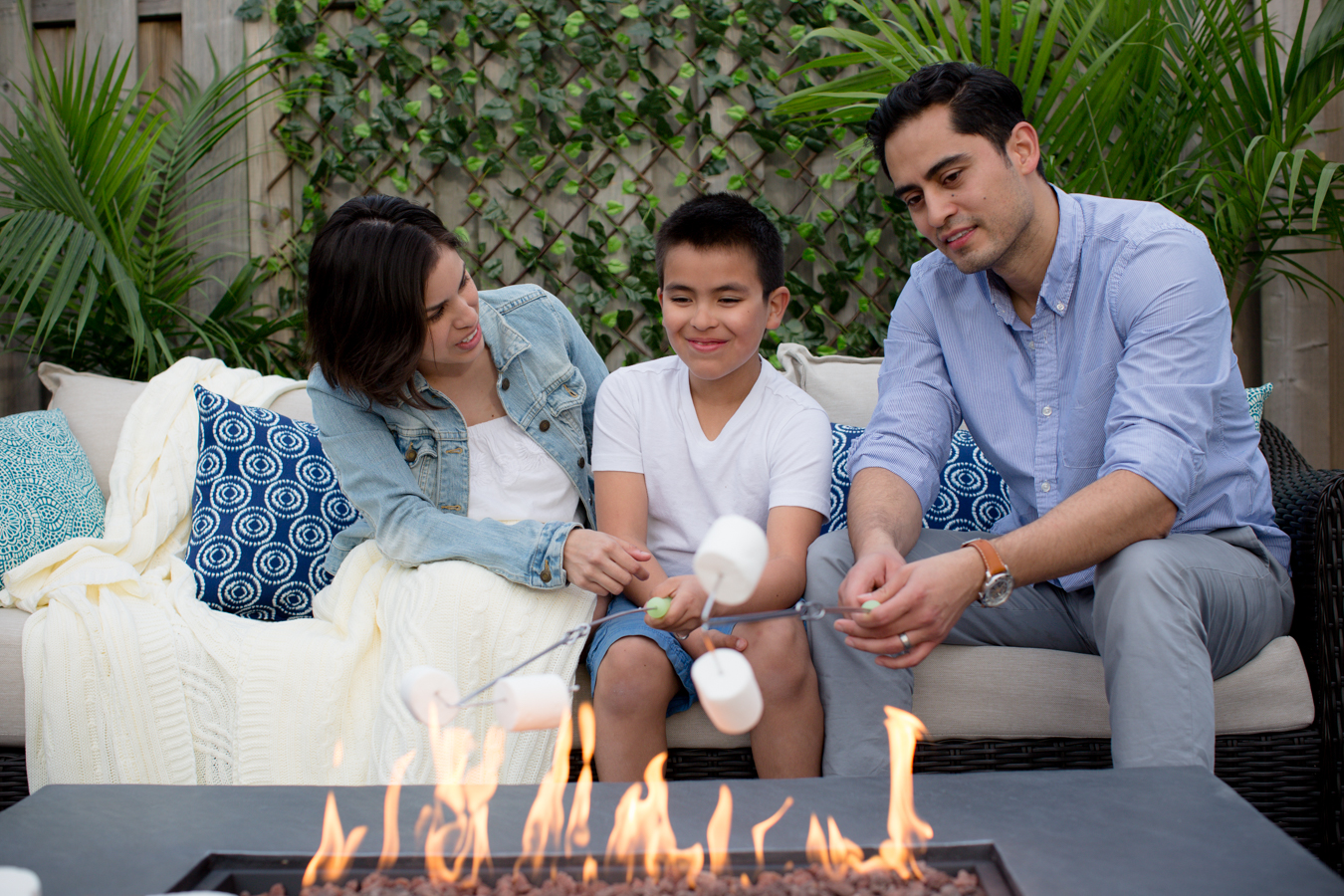 I know my brother and his family enjoy it very much…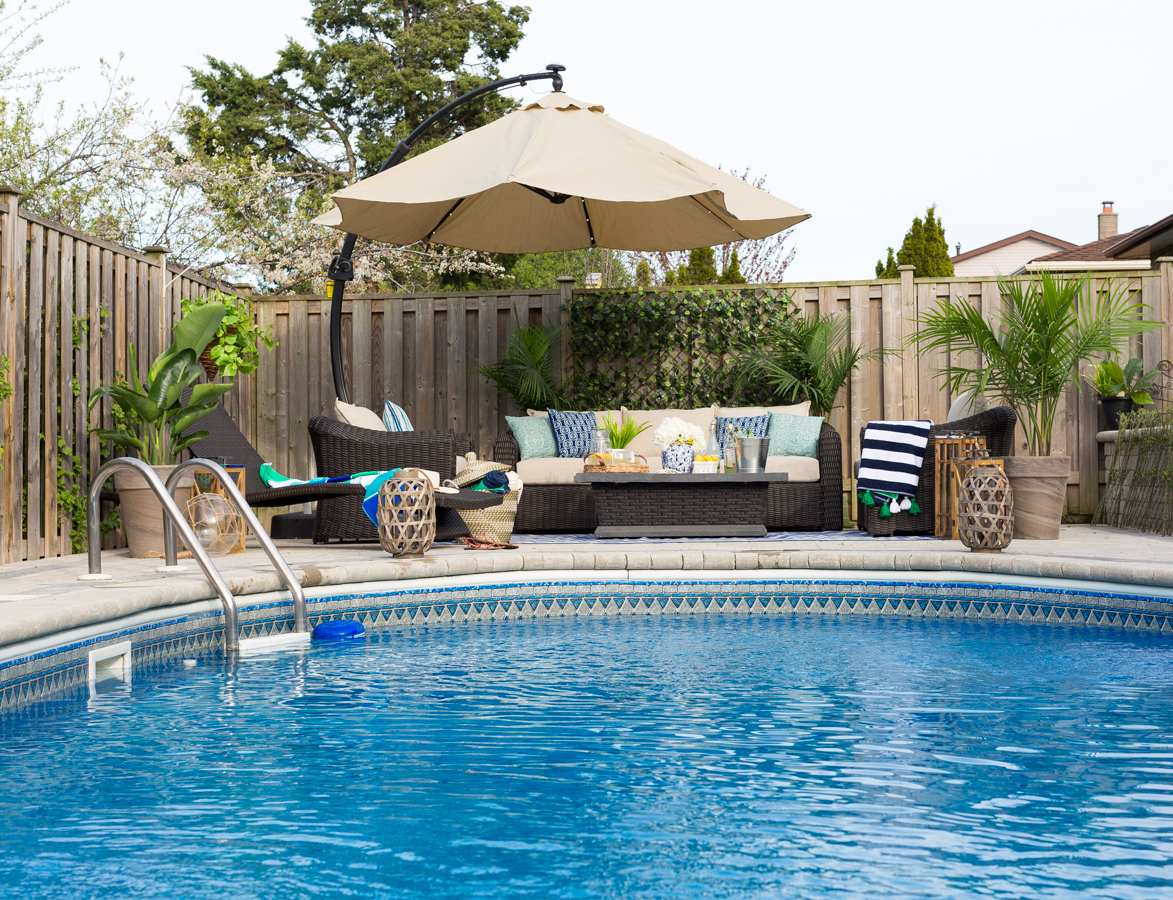 What a pretty space they have right?
Thank you so much for stopping by today. You can check out more of the Canadian Tire CANVAS line HERE.
I hope you have a beautiful week ahead!
much love,
Lucy