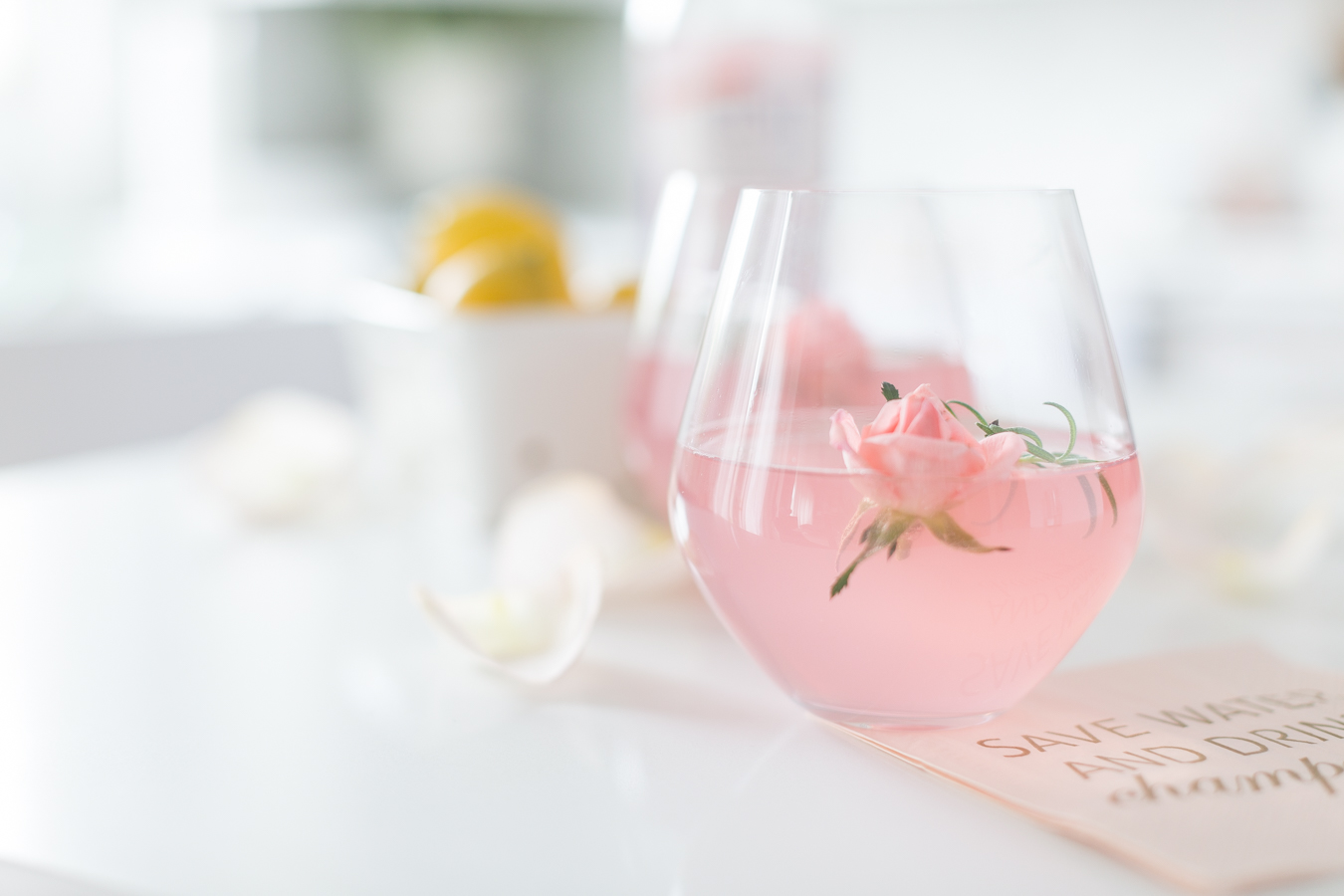 Hello, friends…I hope you're having a great week.
Although summer doesn't officially start for a few weeks, we were blessed with beautiful summer-like day today allowing me to open all of the windows so that the distant sound of birds chirping and the warm summery breeze could fill our home. The mood served as the perfect inspiration for today's post where I'm joining a few of my friends for the second week of our outdoor extravaganza, hosted by the talented Shauna of Satori Design for Living (you see last week's post HERE).
This week is all about outdoor entertaining and decorating, and the timing couldn't have been more perfect as I recently had the honour of attending an advance viewing of the 2017 Canadian Tire Spring/Summer CANVAS line. I've been privileged to partner with Canadian Tire for a couple of years now and always look forward to seeing their new products throughout the seasons, but they really outdid themselves this year.
The Canadian Tire CANVAS House served as the venue for the unveiling and if you can imagine, it's kind of like their showroom, but like none I've ever seen before as each room was curated with beautiful vignettes and themes displaying their CANVAS line.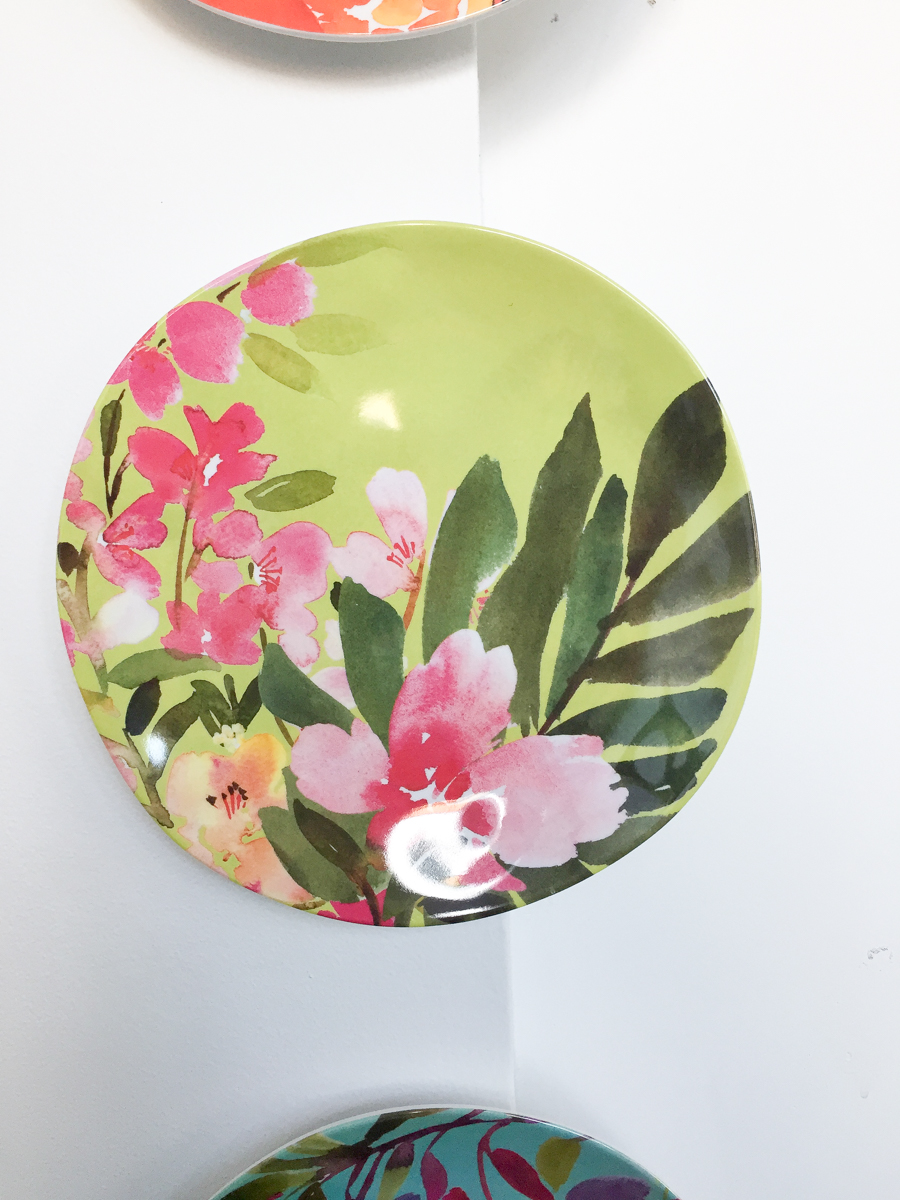 Let's begin with these plates, which for those of you who know me, can appreciate how the watercolour design instantly resonates with me. Perhaps one day I'll have my own designs on these, because, well, a girl can dream, right?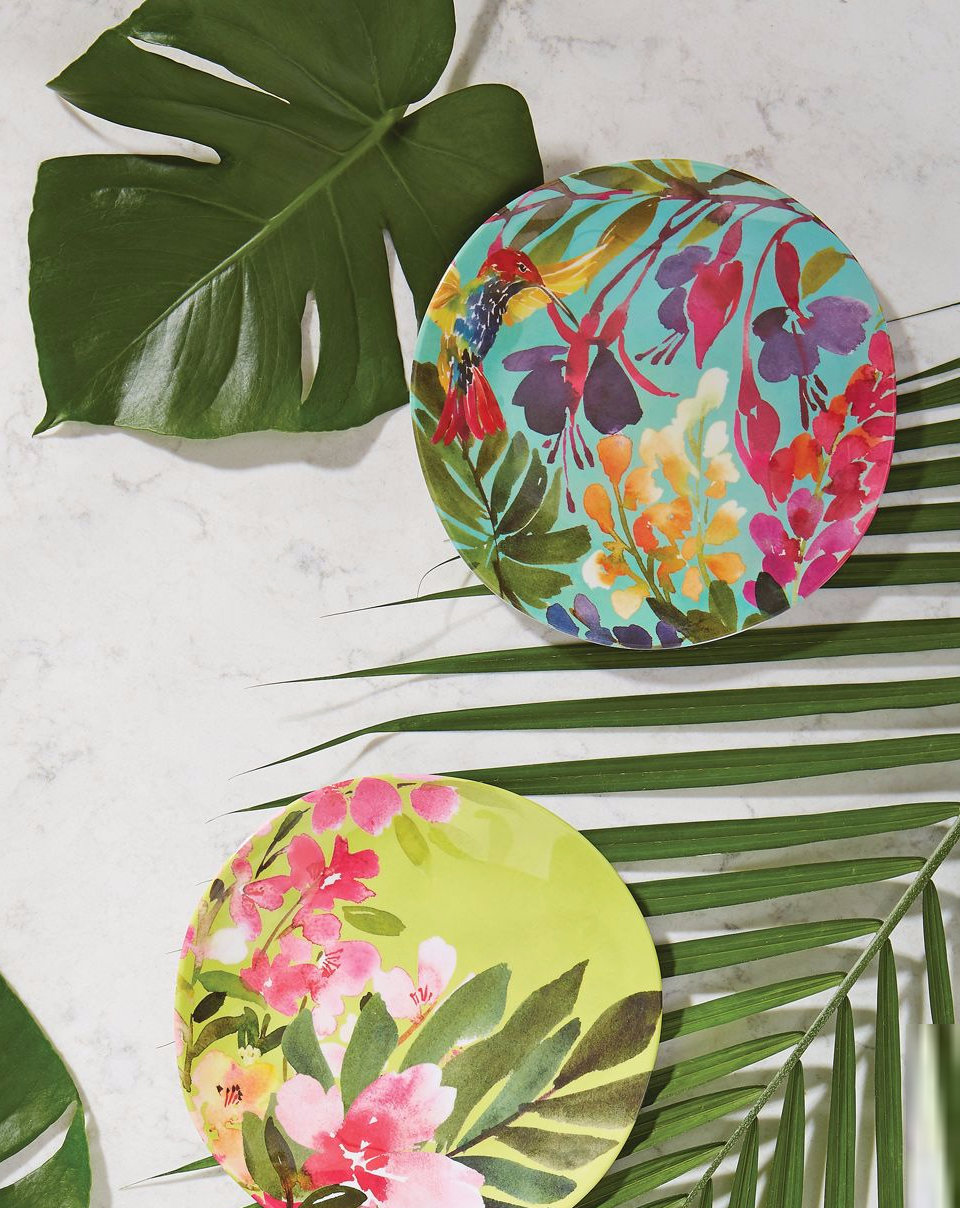 But seriously, how cute are these?
Let's move onto the living room area, where I can't decide what I love more – the modern feel on those tables, or the industrial clean lines of the shelving unit.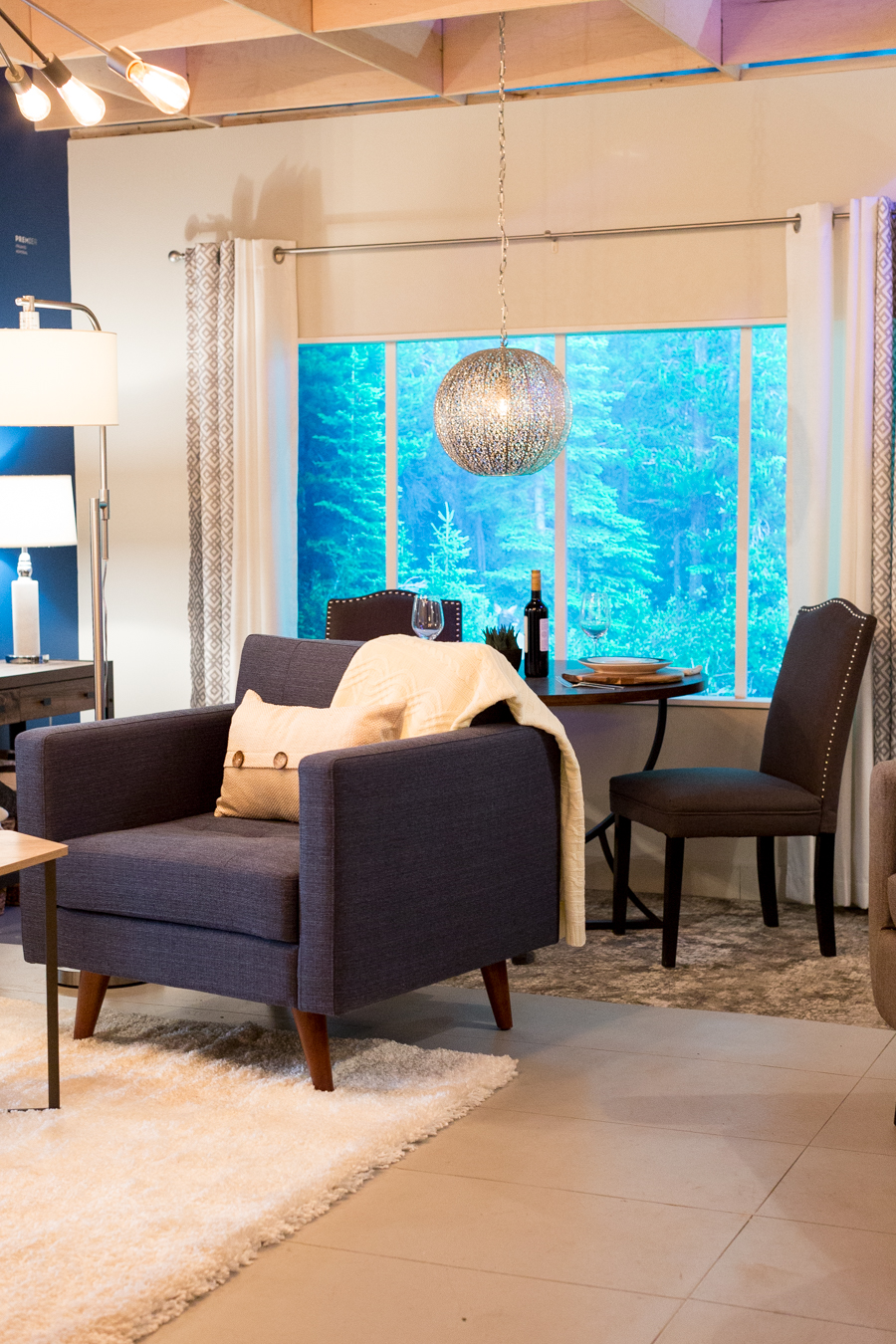 A different angle of the living room with an adjacent dinette set (look at the lighting fixture!).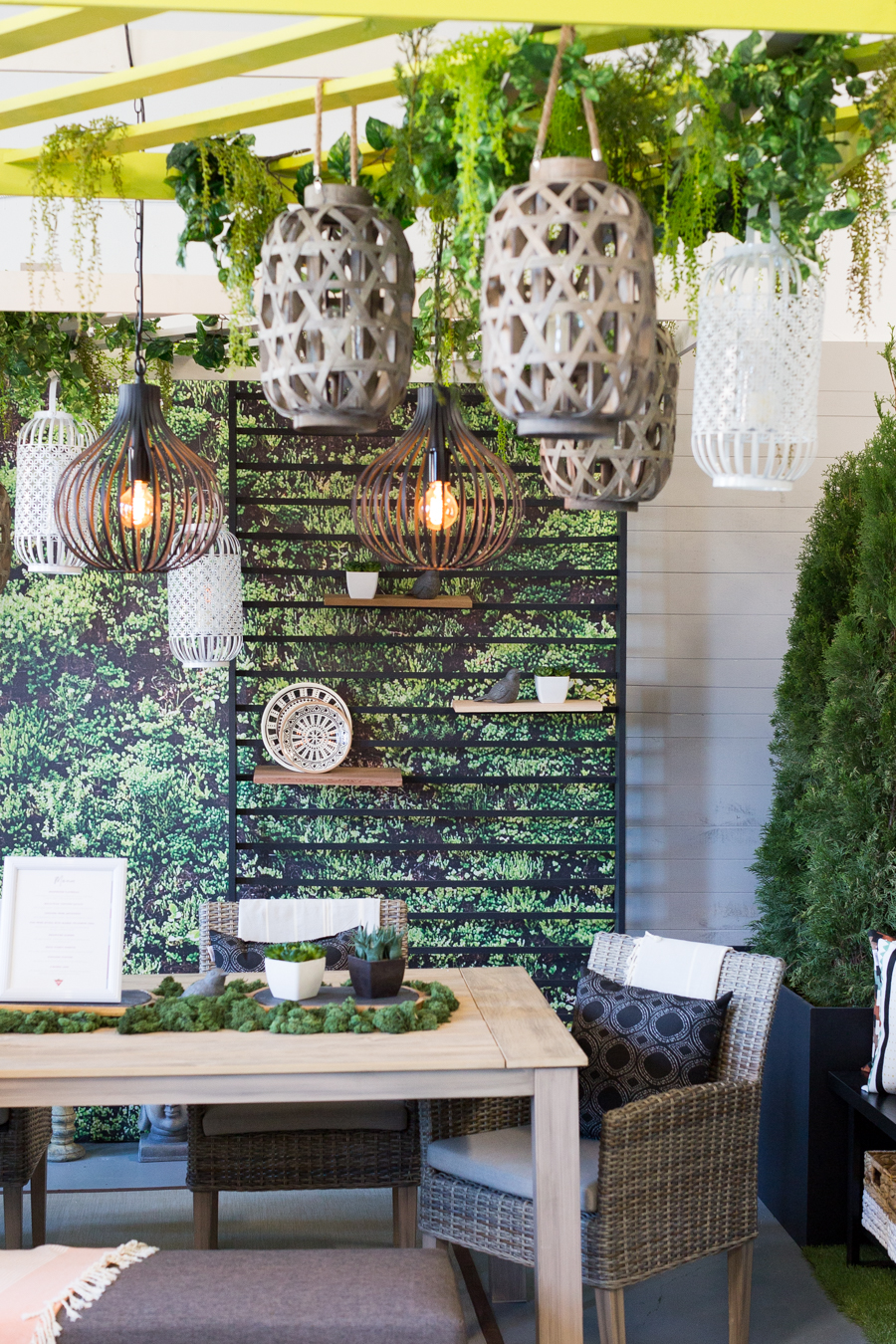 This was probably my favourite space as I love how they've made an outdoor space feel like an extension of the home. And those floating shelves? Genius.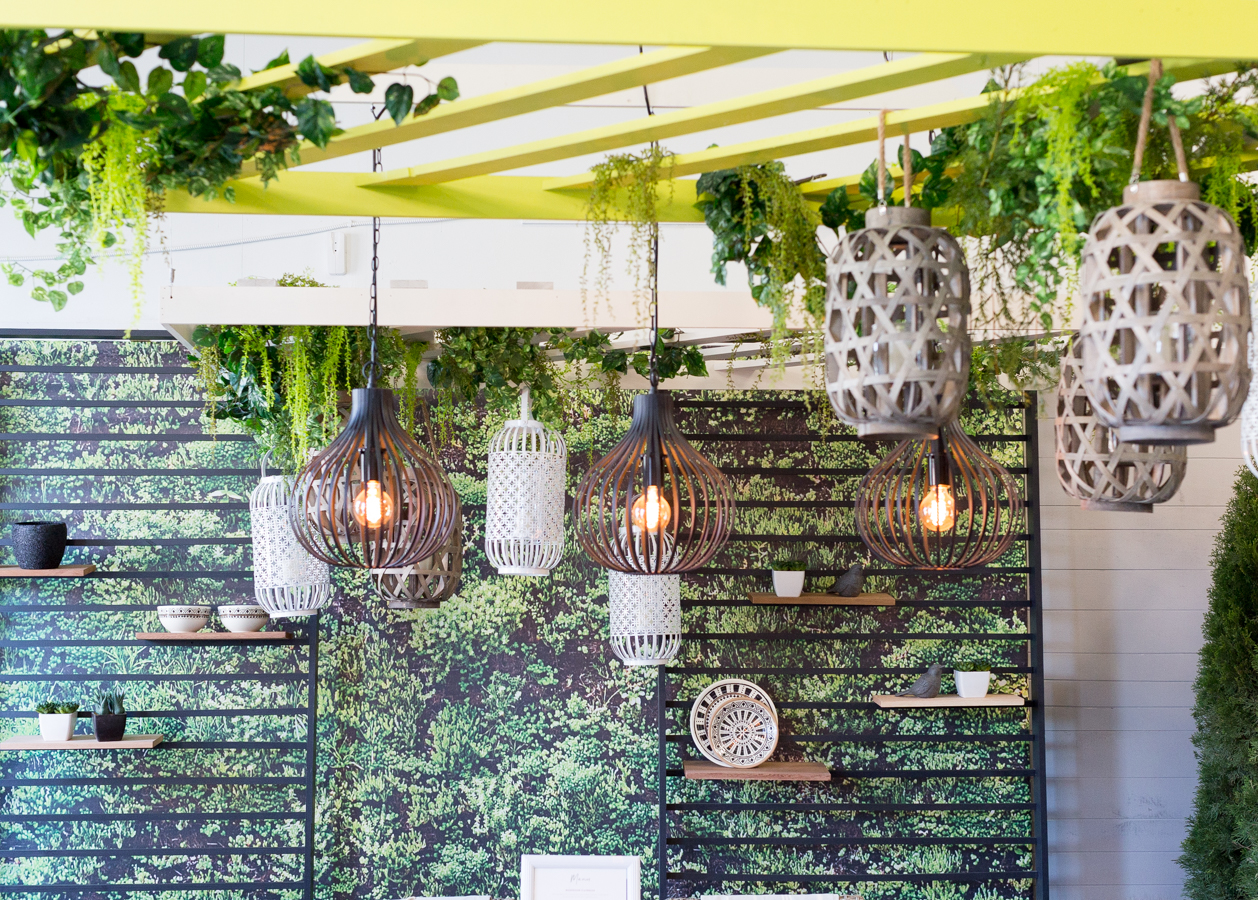 Another great idea is the grouping of lanterns. And those pendant lights? Yes, please.
Now admit it…how many of you would have thought to paint your pergola green? I love colour, but I probably wouldn't have ever thought to do that and yet it really works, right?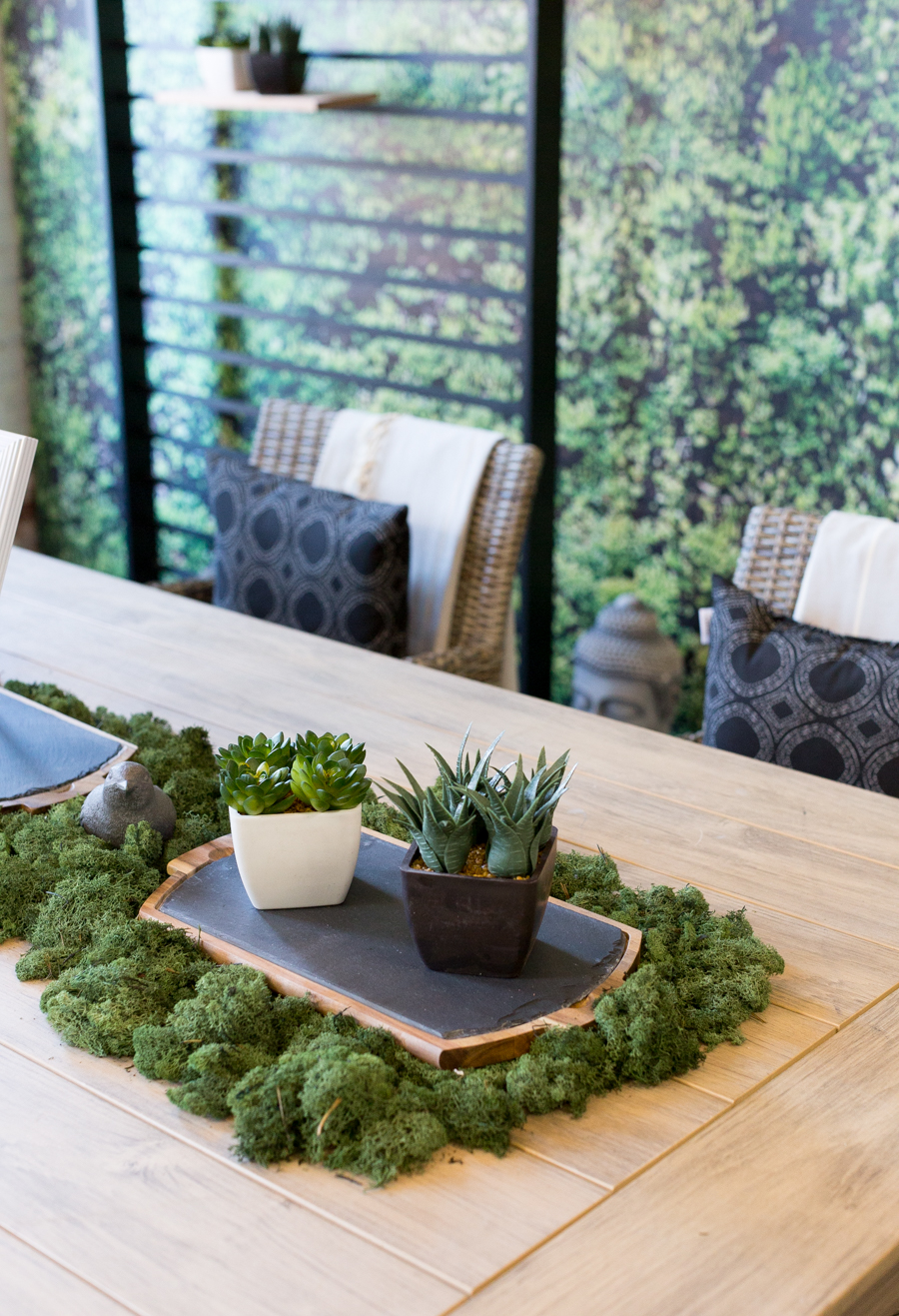 Check out this little centerpiece. It's simple yet stylish, with cheese platters serving as anchors for the little pots.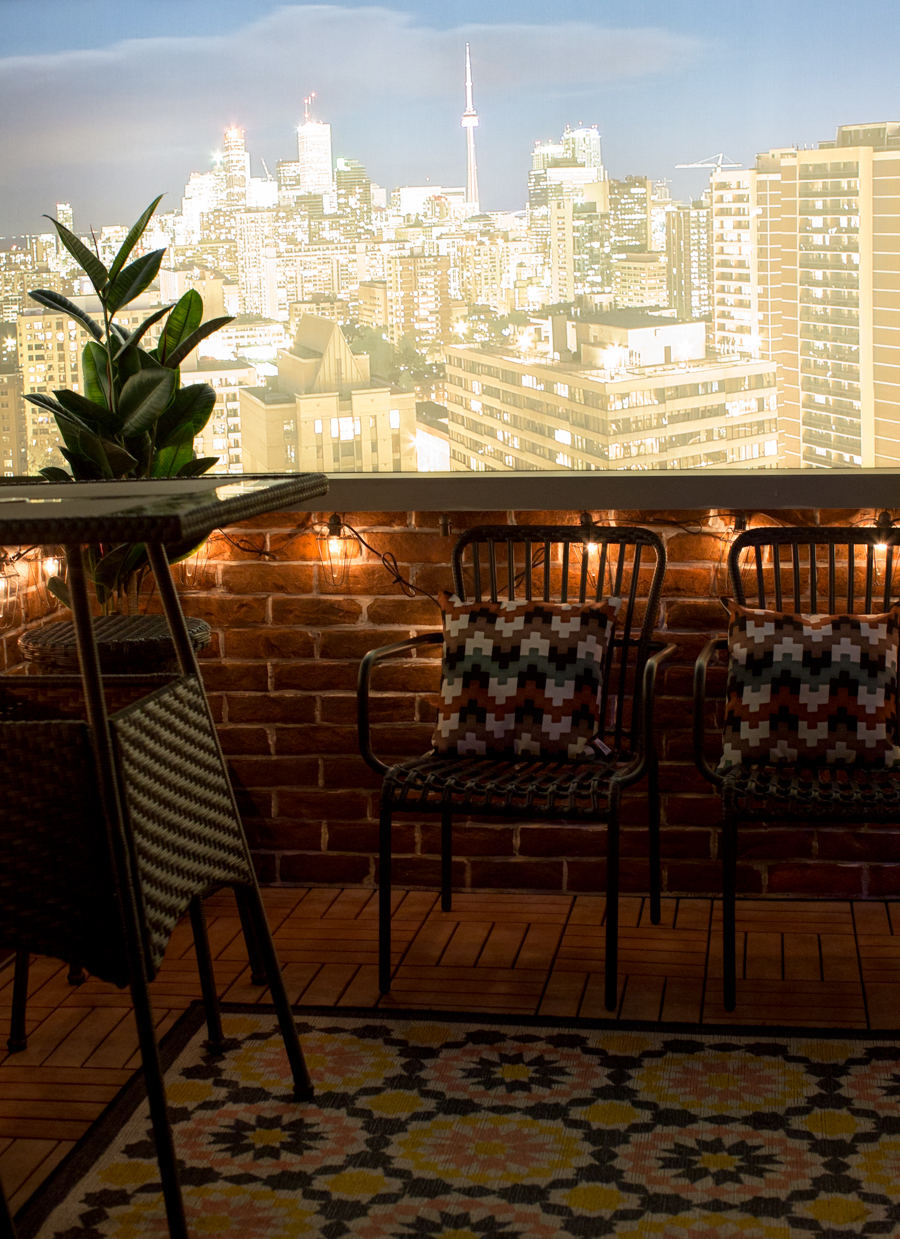 Another favourite space of mine (and there were so many to choose from) was this rooftop patio vignette. The size of the furniture is perfect for a smaller space like a rooftop or balcony.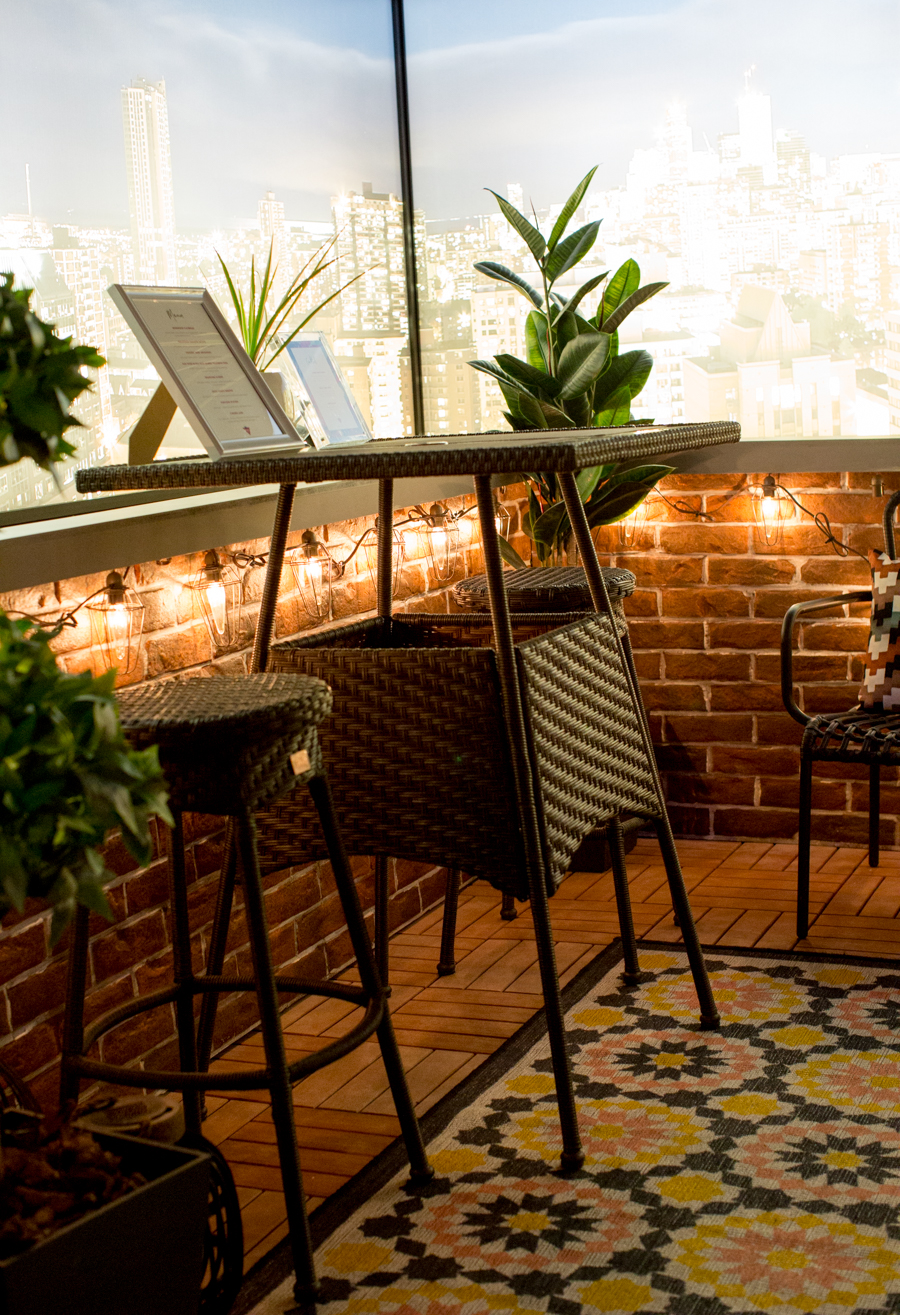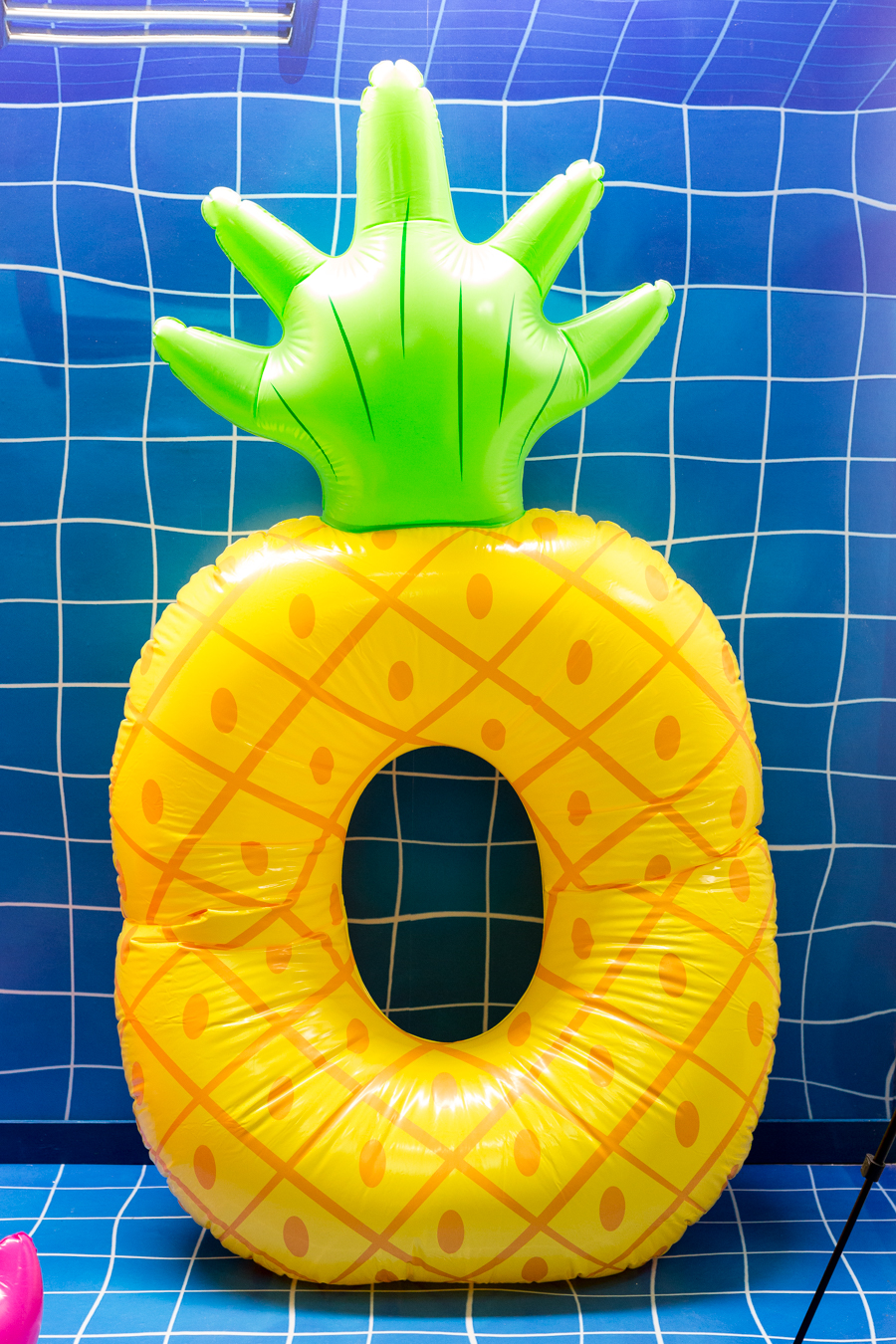 How fun and whimsical is the 'pool' area with inflatable pineapples, flamingos and even doughnuts. Sooo cute!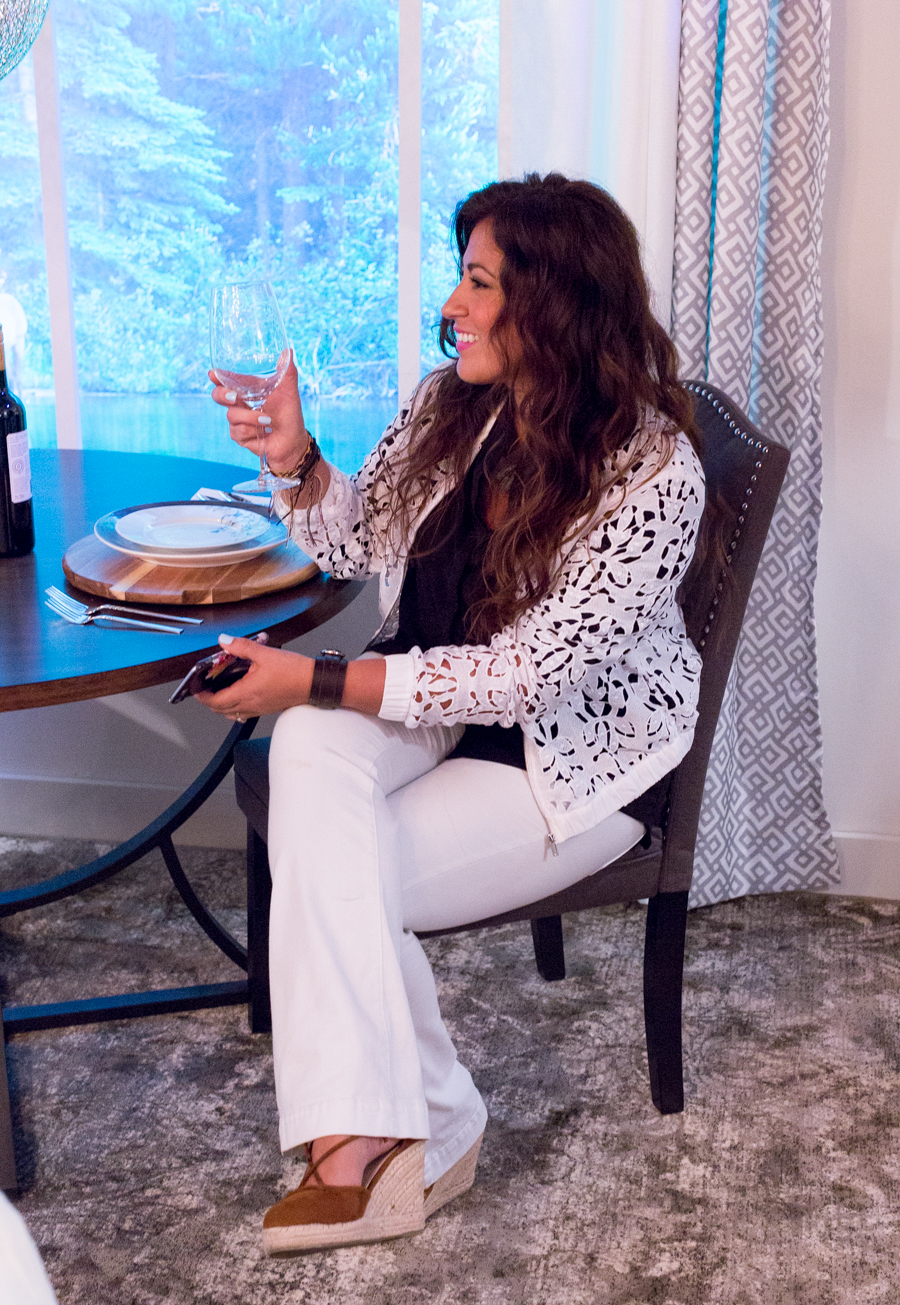 Here I am, glass in hand. The event was catered and they served the most delicious hors d'oeuvres (yes, I had to spell check) and cocktails, one of which in particular I wanted to share here today.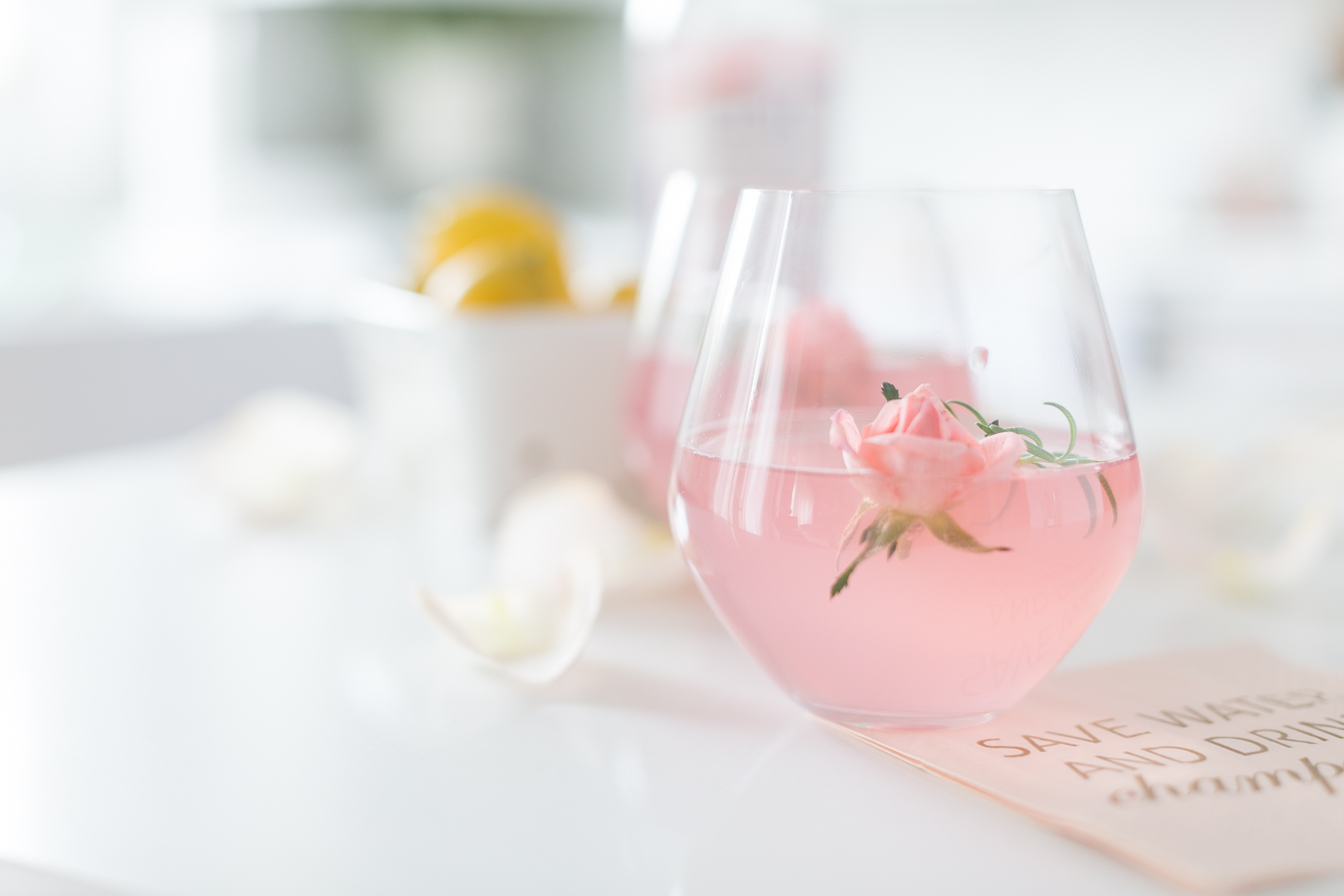 Introducing the 'Everyday Rose', which is a simple combination of 2/3 raspberry lemonade and 1/3 Rose wine (or ratio to your liking). You can garnish with blueberries or sliced strawberries, or if you really want to impress your guests, rose petals.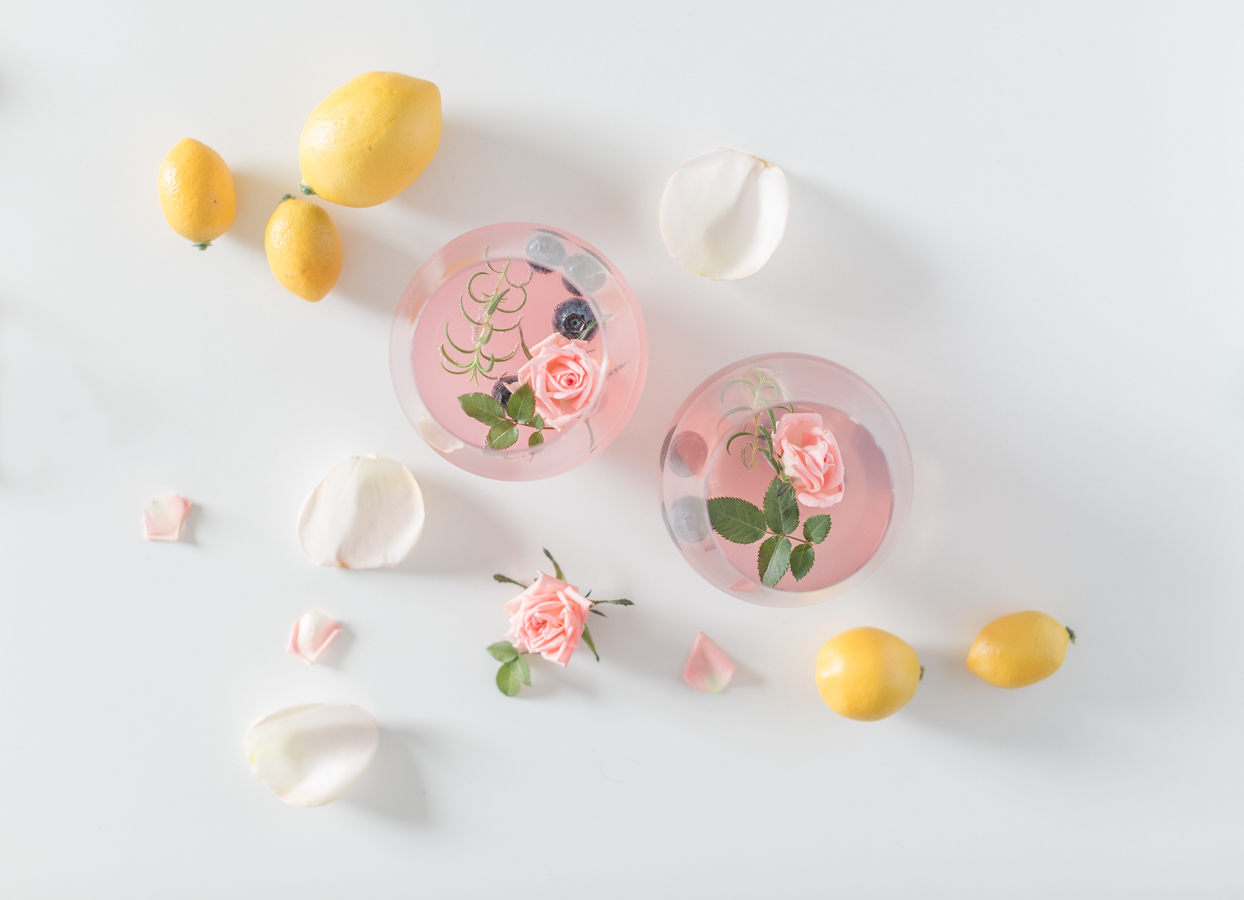 I can't speak to the nutritional value, but it sure is delicious and I'm fairly certain it will become a summer favourite around here.
Thank you so much for stopping by today. I would encourage you to check out the rest of the Canadian Tire CANVAS line HERE as they truly have some amazing outdoor decorating ideas.
And please don't forget to check out the rest of the summer entertaining ideas below.
much love,
Lucy
How to Set a Casual Outdoor Table, French Vintage Style by So Much Better with Age
Raspberry Lemonade Rose Cocktail by Craftberry Bush
Pimm's Cocktail Jug for Summer Outdoor Parties by Satori Design for Living
Peach Strawberry White Wine Slushie by The Happy Housie
Backyard Patio Tea Party by Elliven Studio
How to Clean and Style a Cotton Canvas Hammock by The DIY Mommy
DIY Farmhouse Serving Tray by Making it in the Mountains