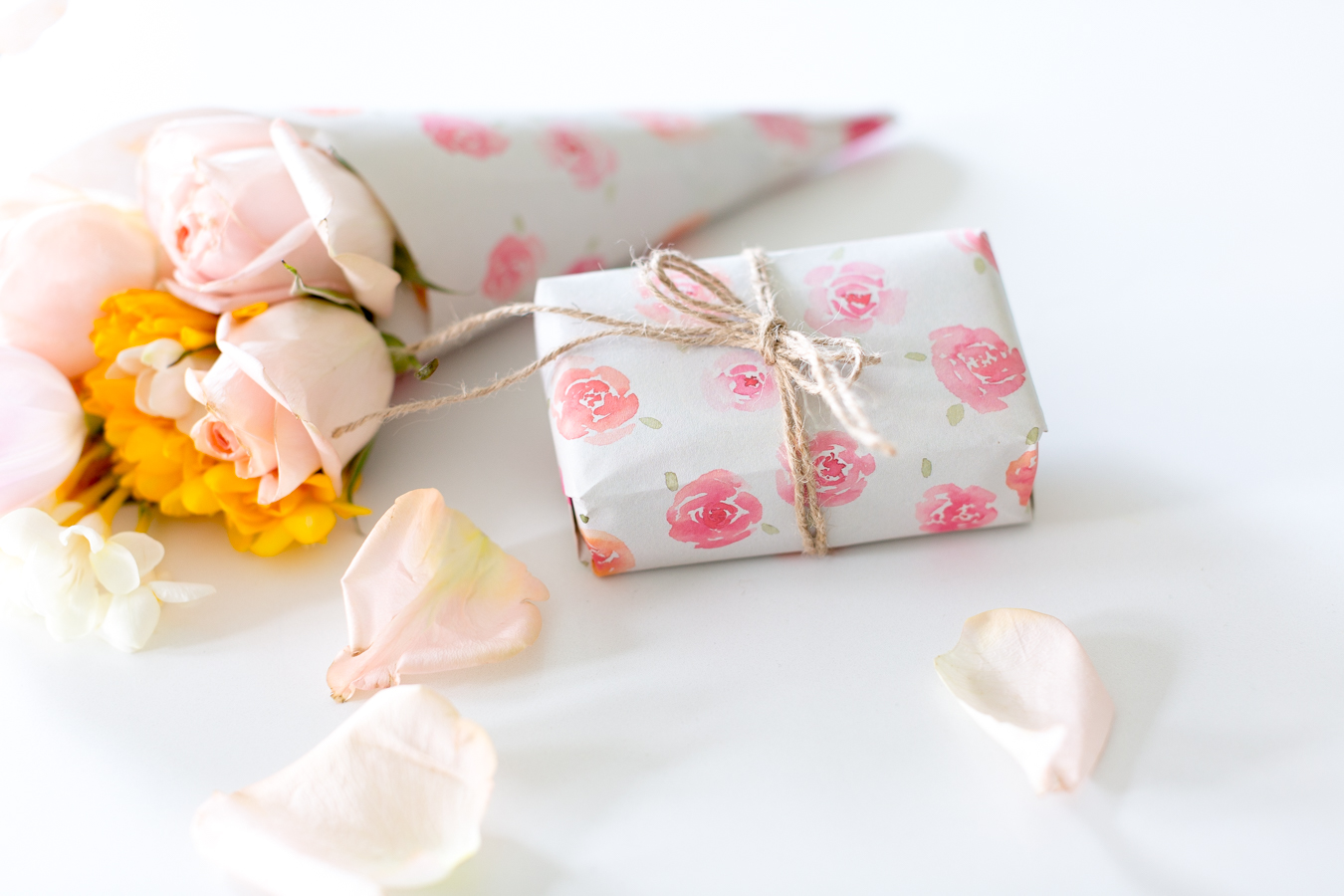 Hello friends. I hope your week is going well so far.  The other day I shared a little video of me painting these little roses on my INSTAGRAM stories
and  since then, I have received several messages asking for an actual tutorial and so I thought I would make a little video showing you how to paint them so you make your own floral wrap. I think this adorable wrap takes a simple grocery store bouquet to the next level, don't you?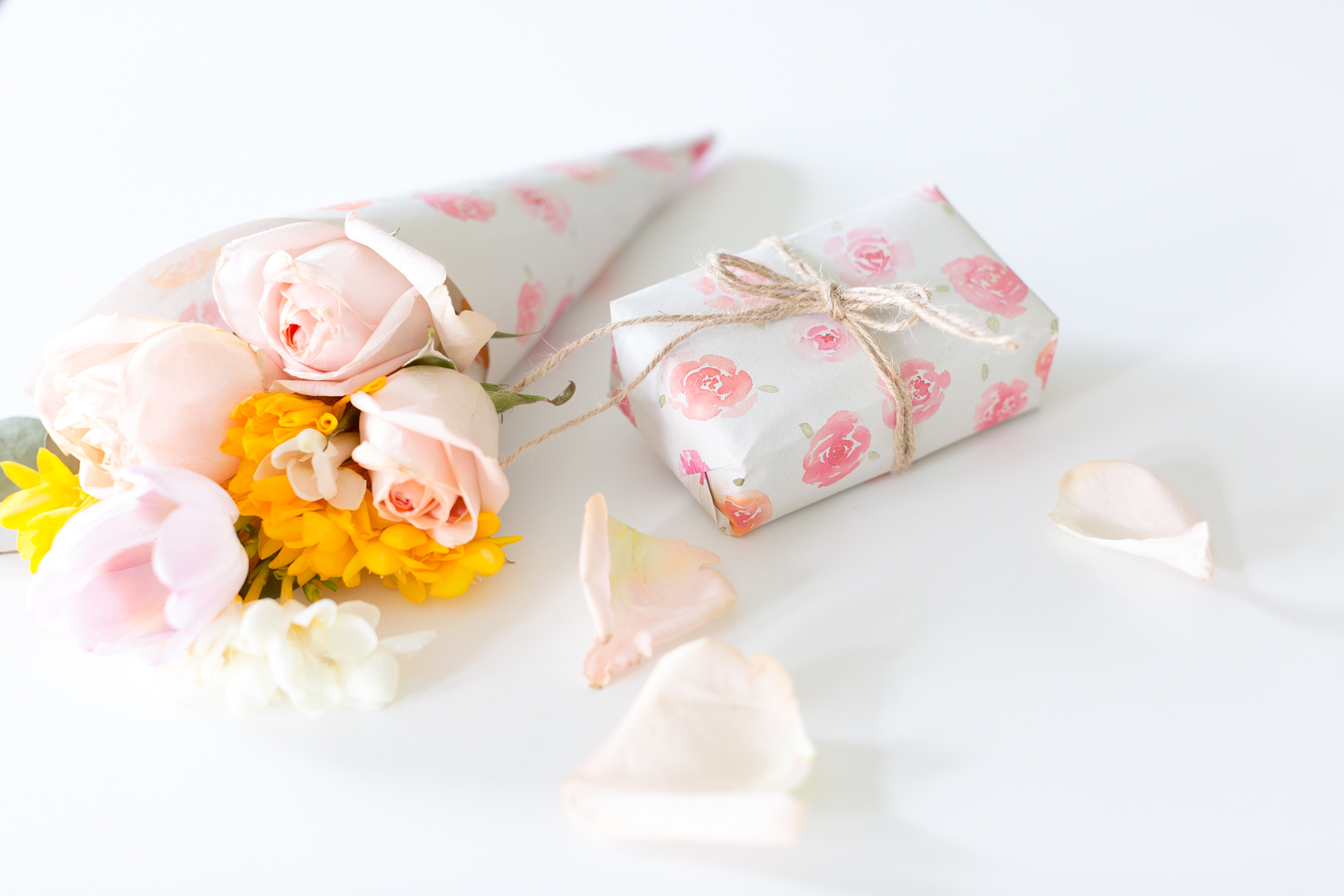 But before we head to the video I wanted to tell you a little secret. As you may know I love offering free printables but the process is really time consuming and therefore, I don't offer as many as I wish I could because of time. The process goes something like this: Paint the artwork, take a photo, download it onto my laptop, edit it, save it and then finally – and this is where it was time consuming and inconvenient, send the image to a photo lab or ask hubby to print it at work. And if I didn't like the outcome or wanted to tweak it, I'd have to resend to the photo lab or wait for hubby to bring home a revised copy the next day.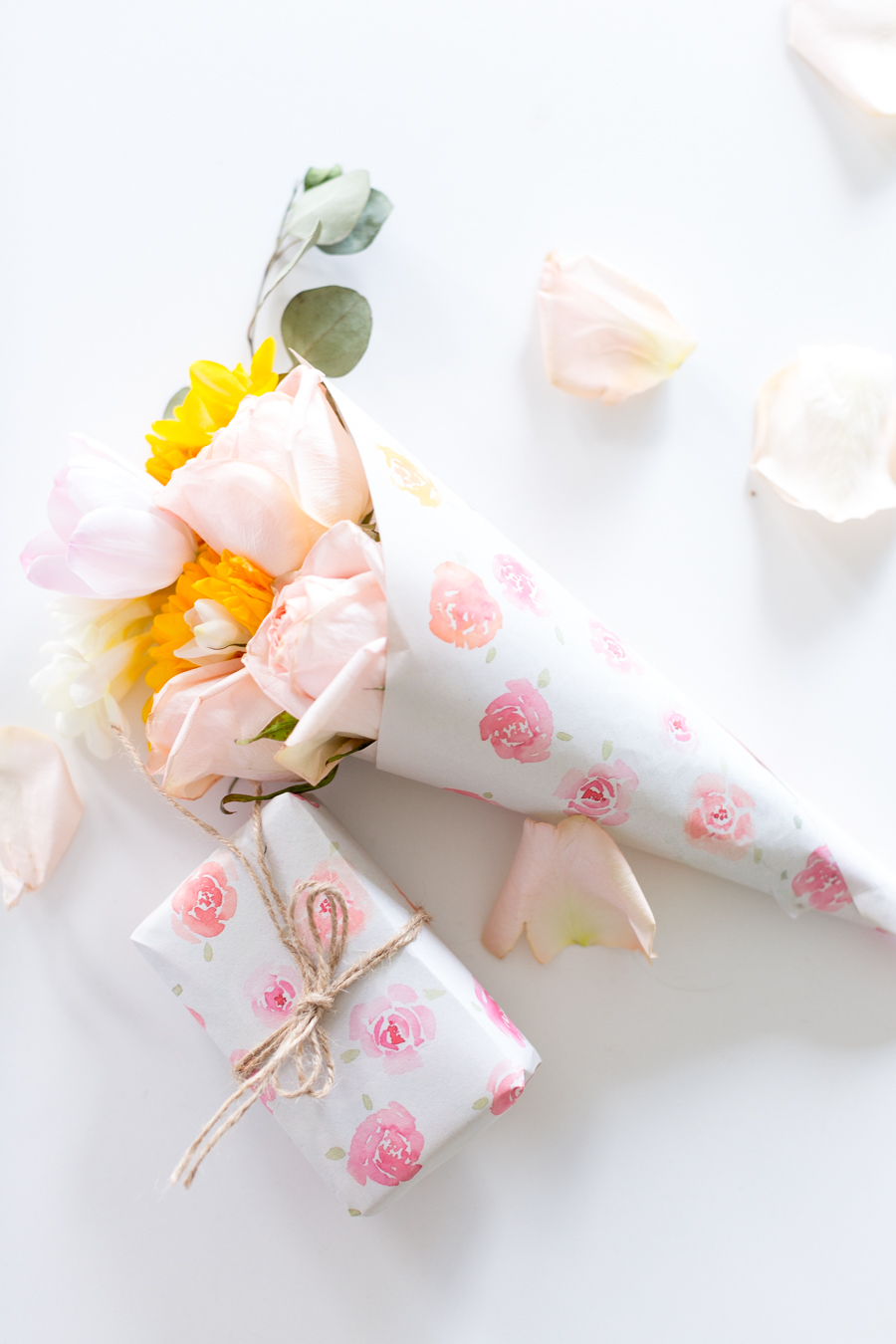 But that's about to change because the kind folks at Canon contacted me to try out their new Canon PRIXMA printer, I of course said YES!
And now I can verify the quality of my printables in just minutes. I cannot tell you how happy I am with our new printer .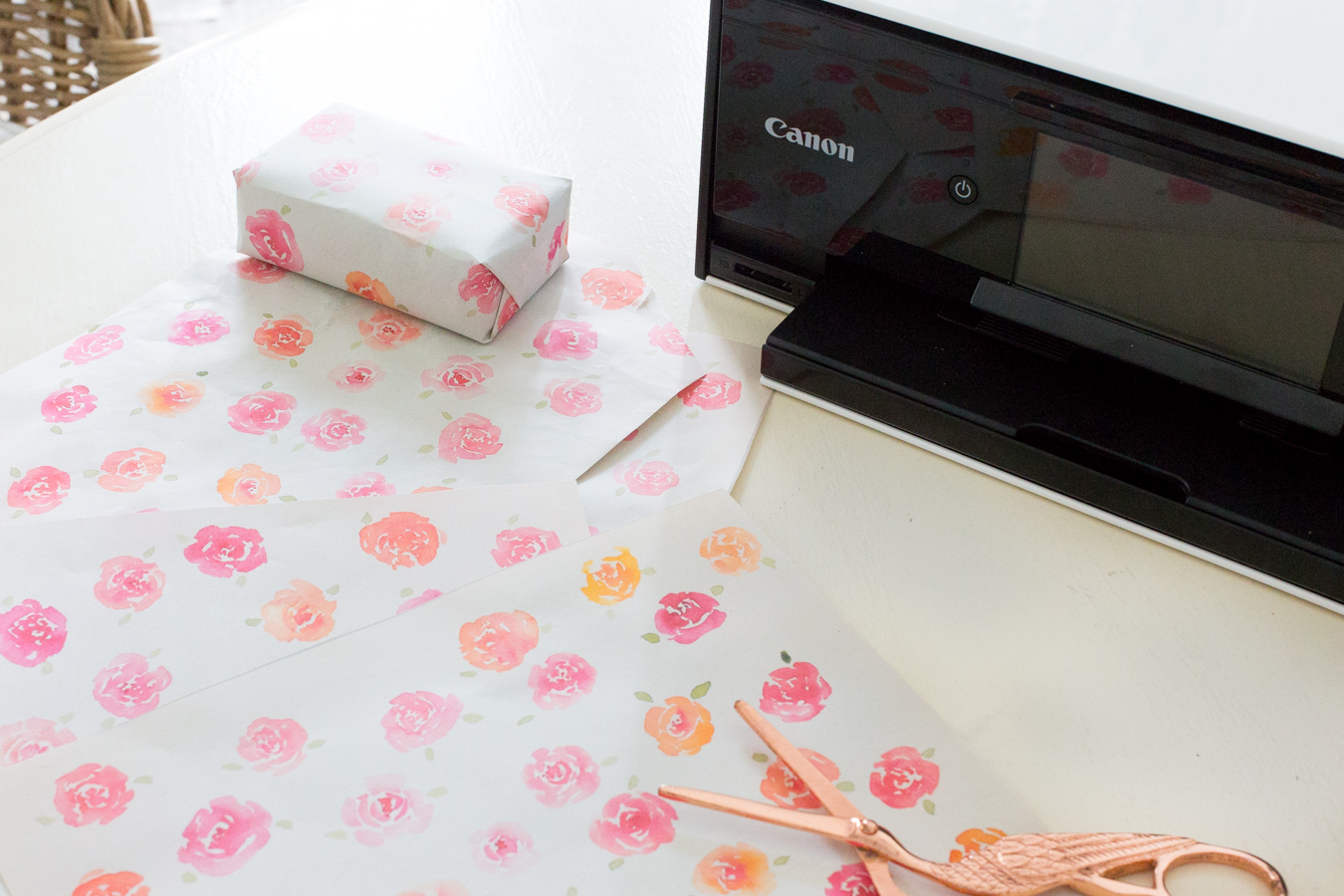 It truly has been a game changer for me as it saves me sooooo much time!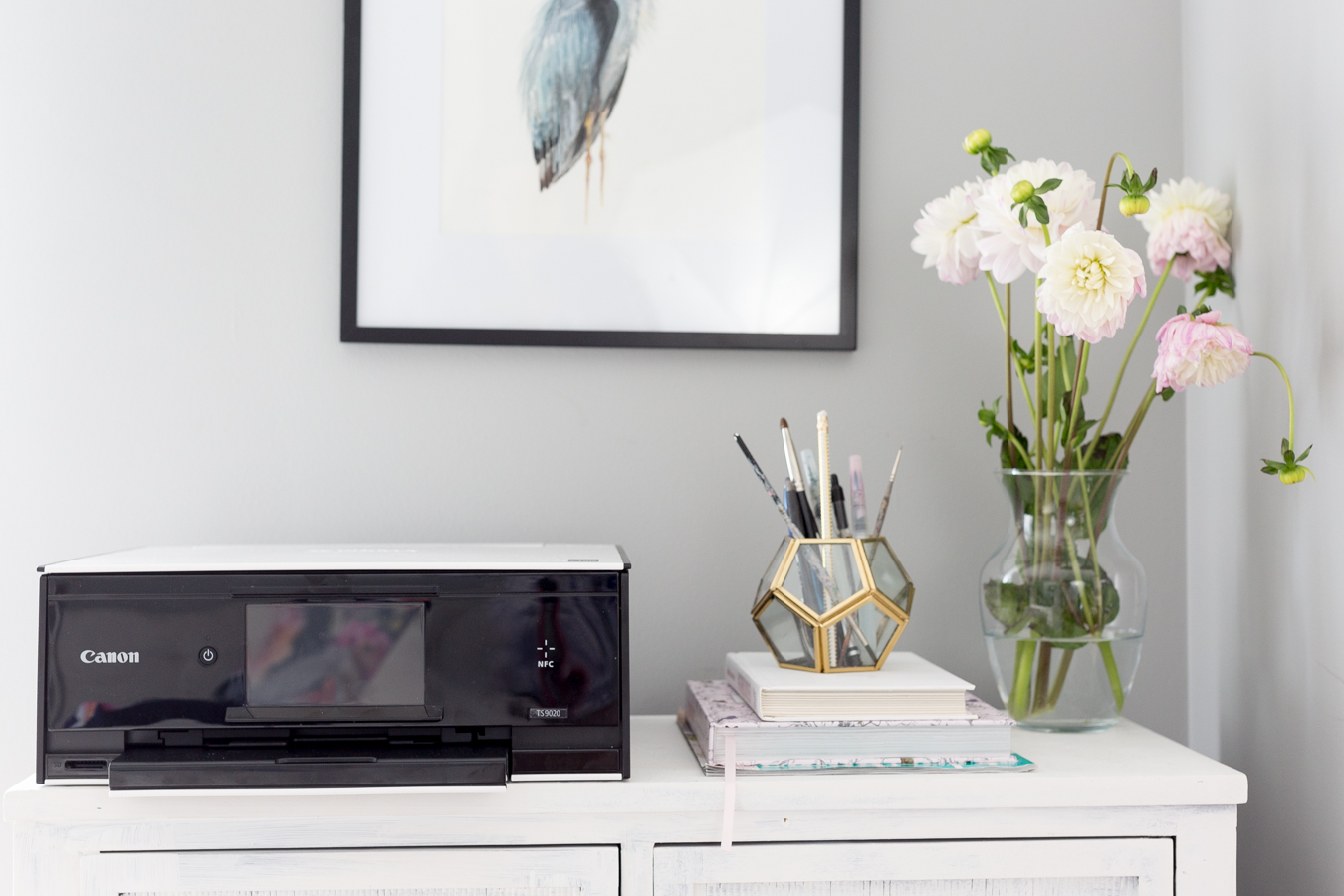 Because it's wireless, I can send an image of my painting  directly from my phone and have it print within seconds.
Another bonus is how sleek it looks and how it fits with my decor. Specially because I work from my kitchen table and I can display it in our family room without looking odd.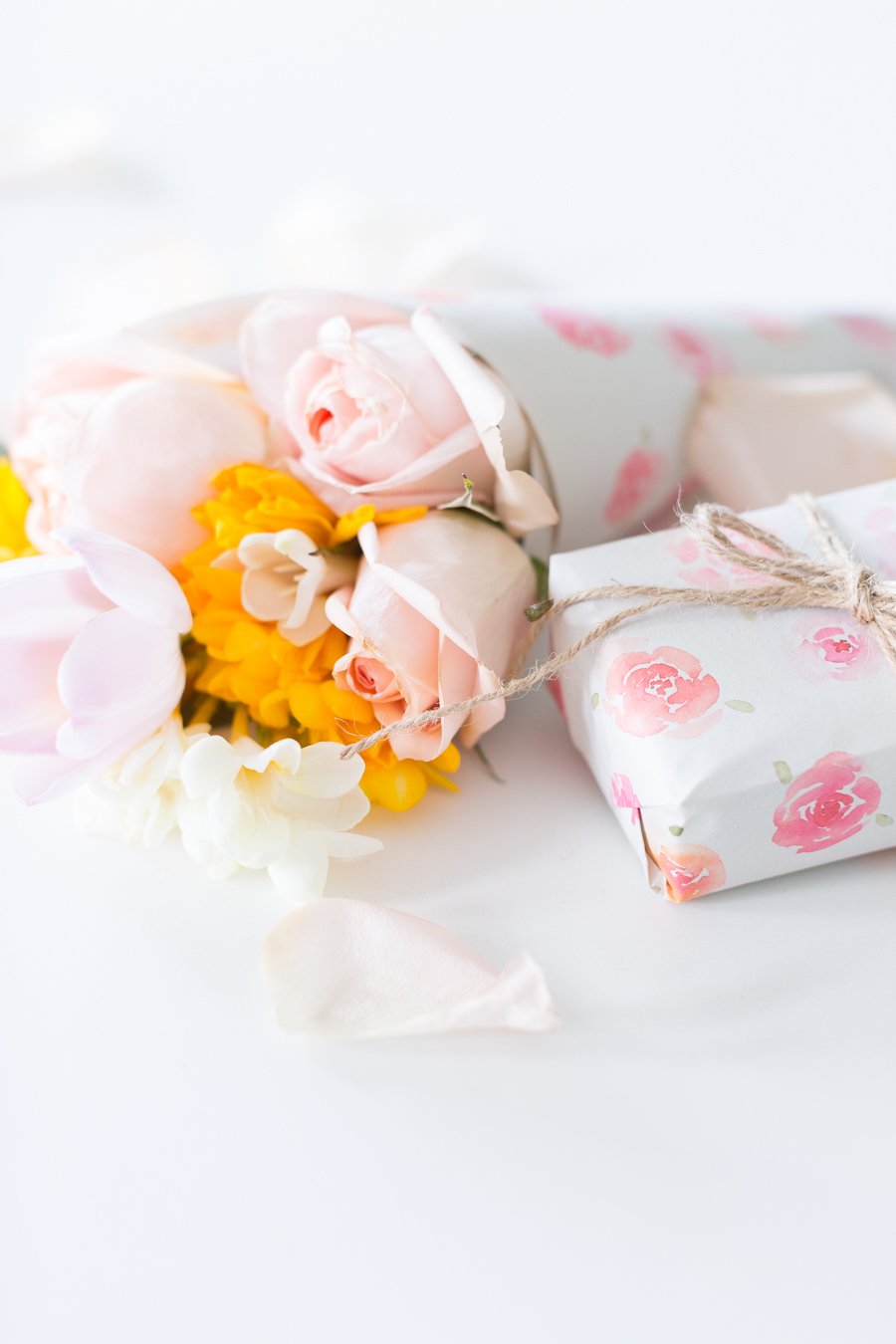 But I digress, here is the video of how to paint these sweet little roses.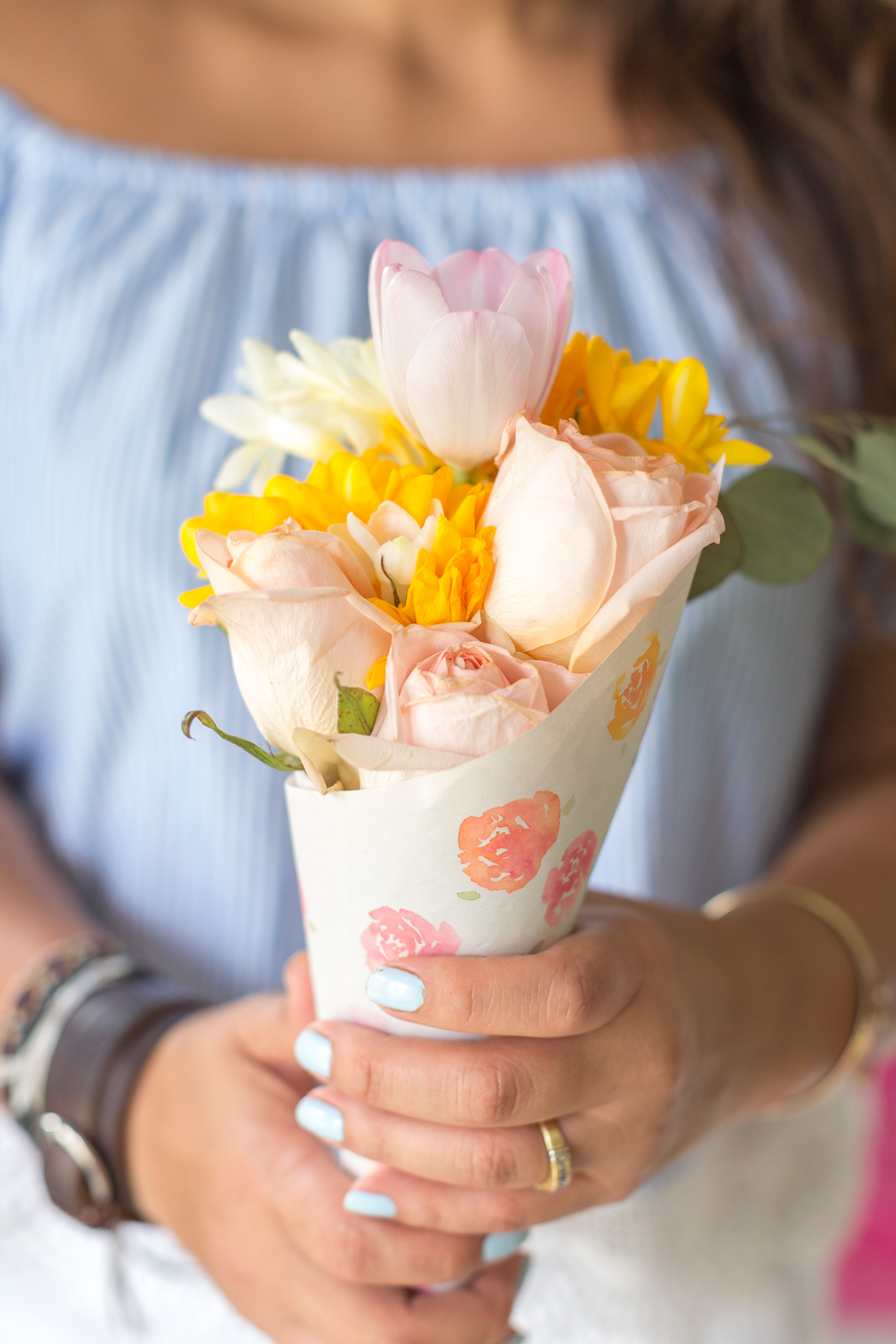 And  just in case you weren't feeling too ambitious, I of course prepared the floral wrap printable for you. You're welcome…;) Find it HERE.
I wanted to thank my friends at  Canon and please don't forget to visit them to see some of the really clever ways to use the new Pixma printer. It has so many great features that I can't wait to try. I think it's the perfect printer for creatives like you and me and you know I would not say that if I didn't believe it to be true.
Thanks so much for stopping by today. Wishing you a beautiful day !
much love,