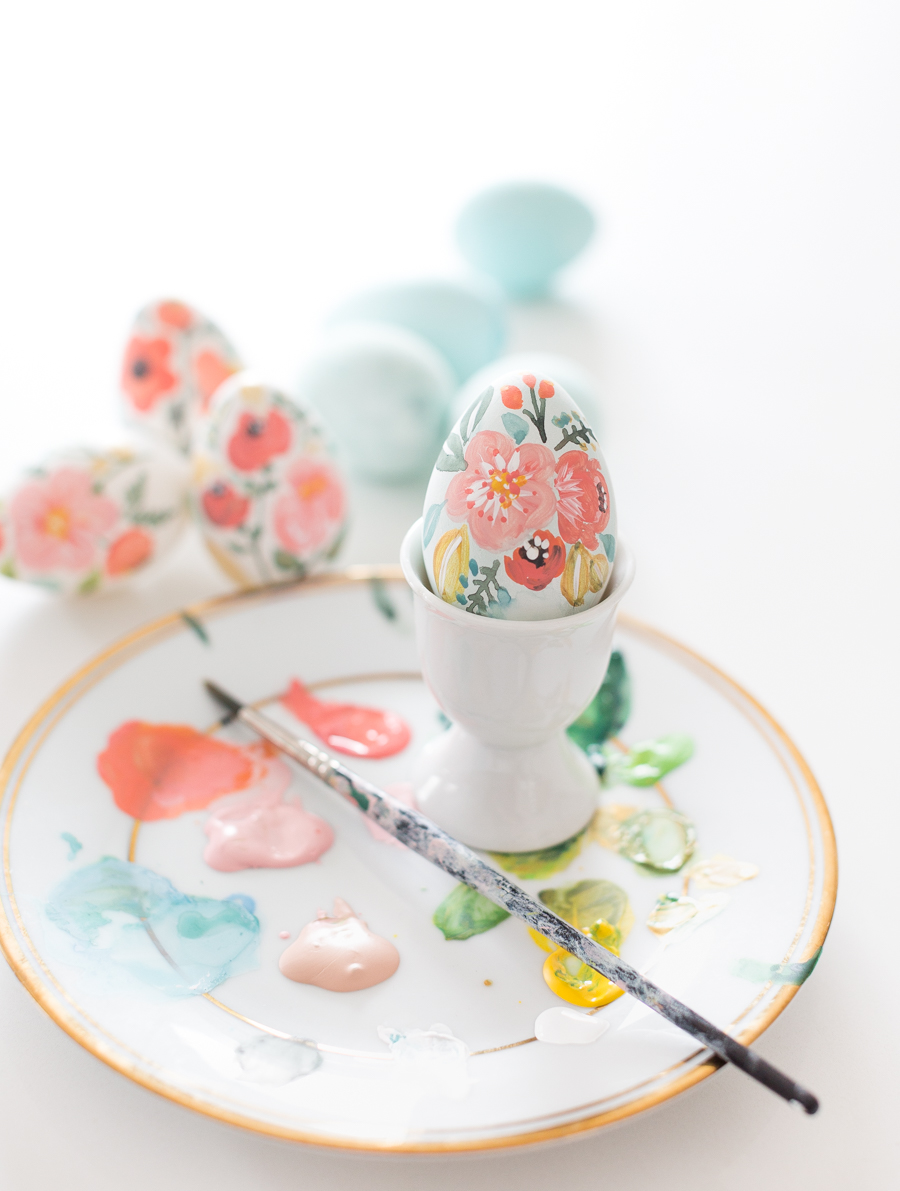 Hello, friends…I hope you've been keeping well. It has been a little quiet around here of late as I have been doing a lot of painting behind the scenes, moving things around and trying to refresh the house for Spring.
I purchased a couple of large (72″x48″) canvases the other day and though I enjoy painting in large scale, I find so much joy painting these little oval canvases.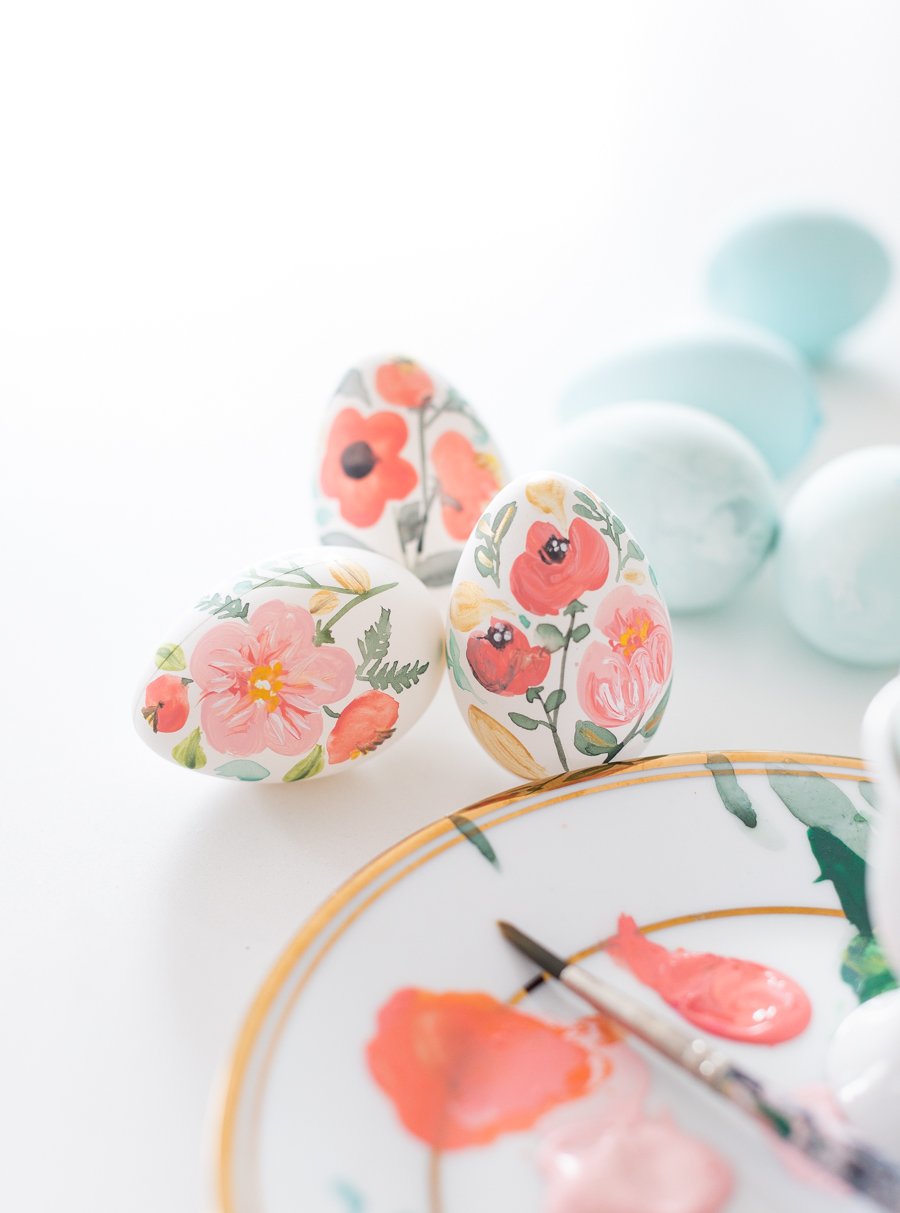 I've used watercolor to paint my eggs the past few years and so this time, I decided to paint some sweet painterly flowers using acrylics.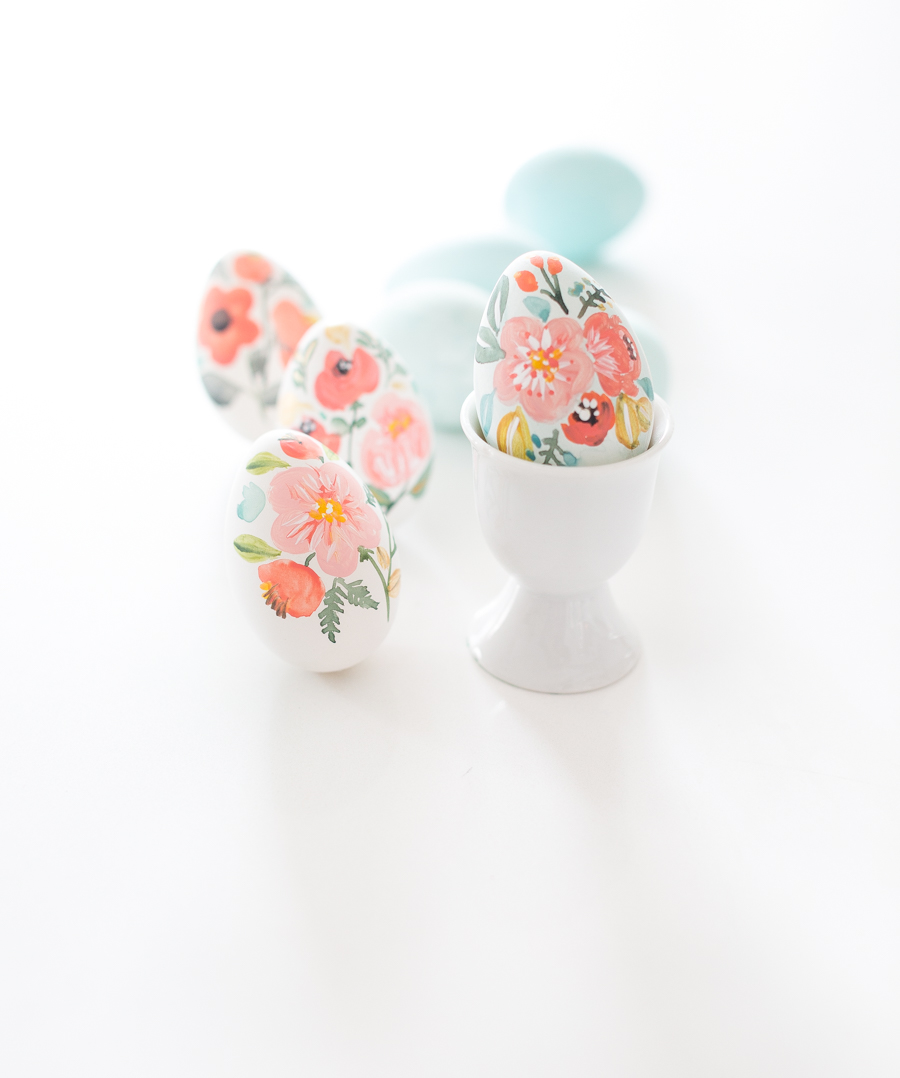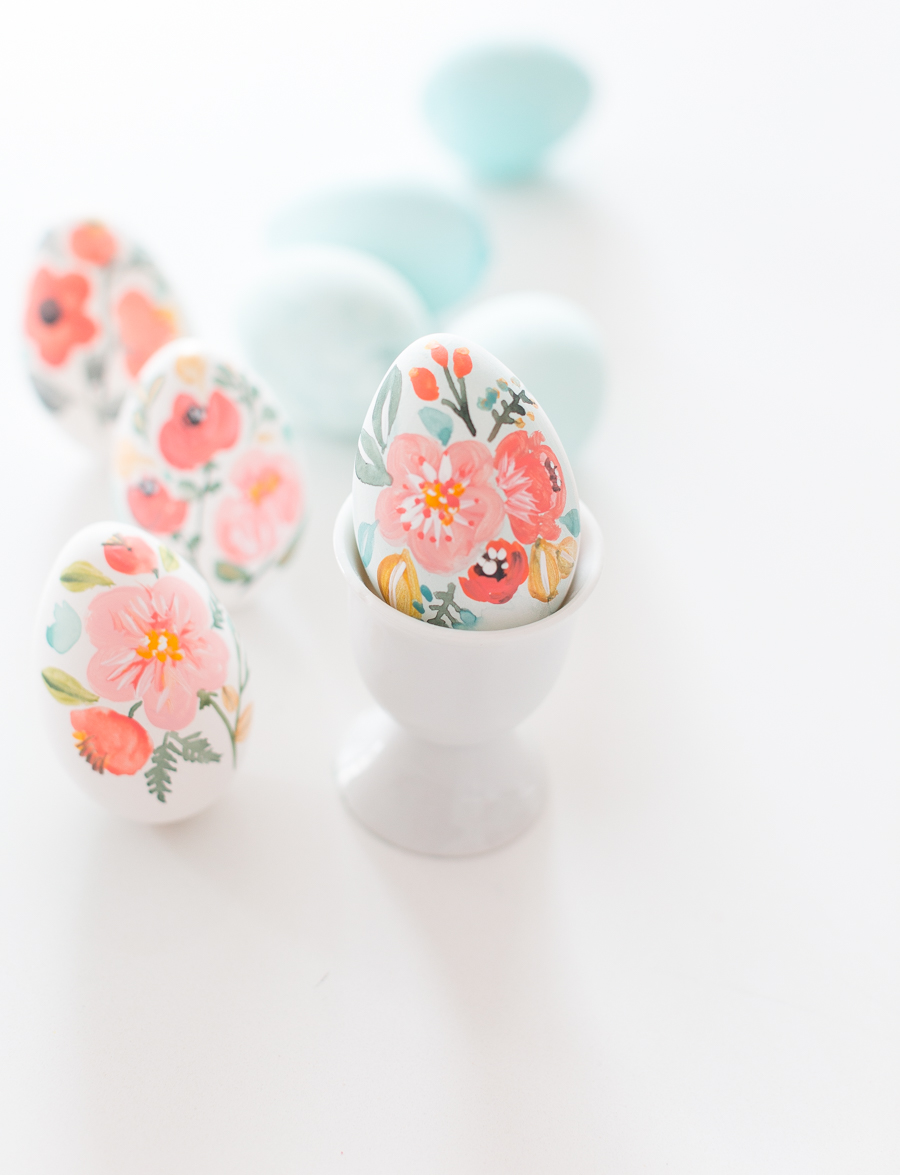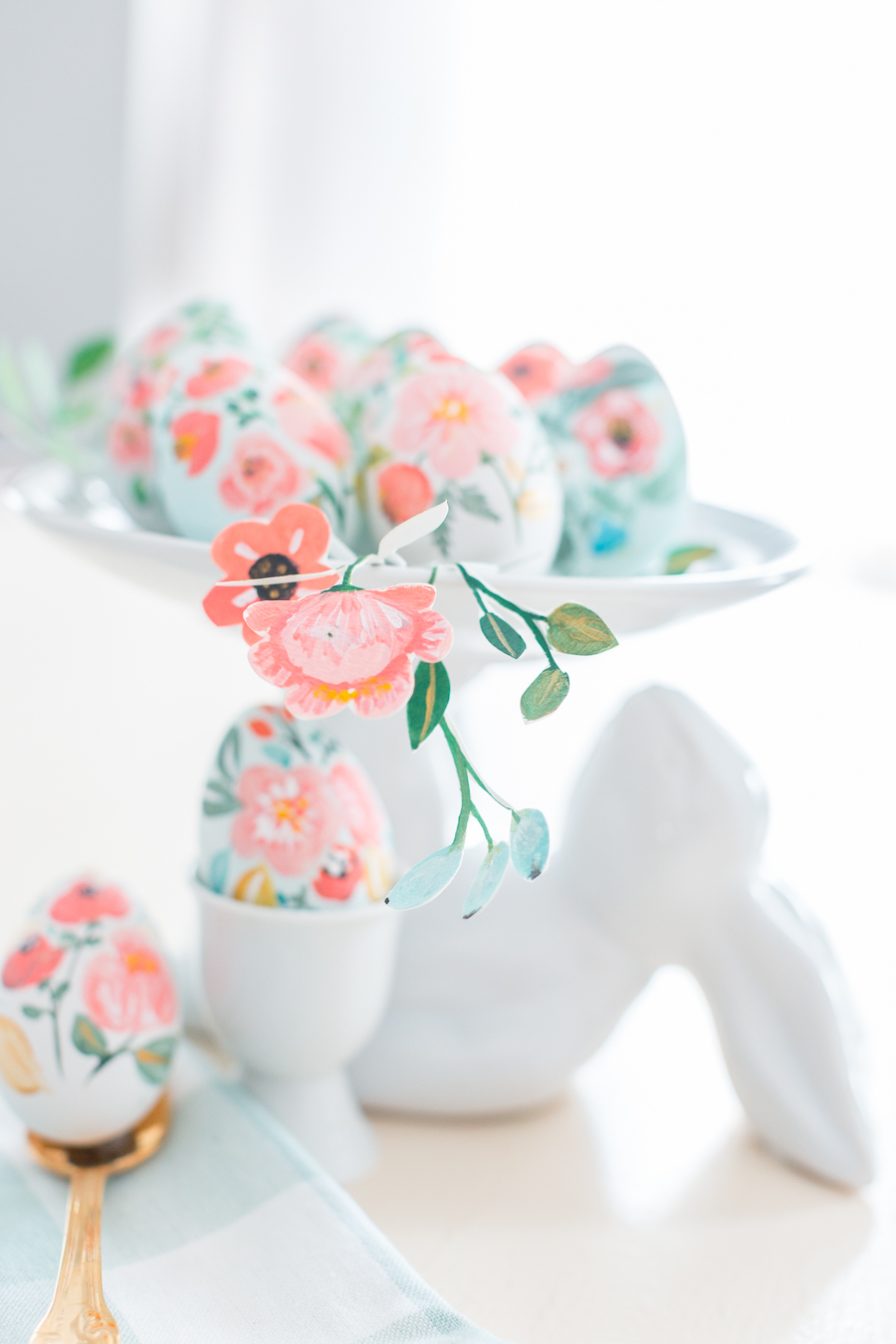 I created a whimsical display using cuts outs of my paintings and incorporating them into the arrangement.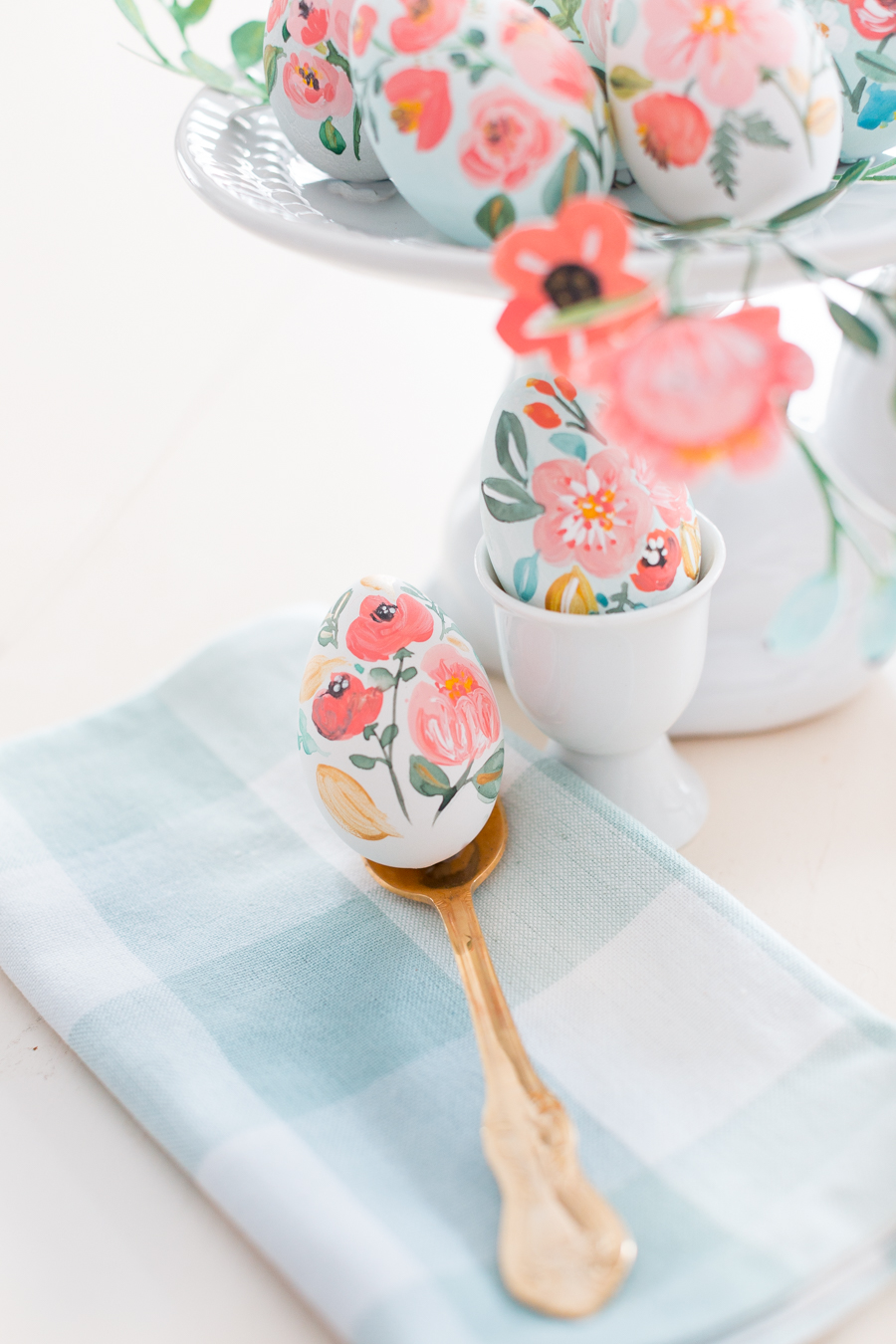 I will be setting up a sweet little tablescape next week using this color palette…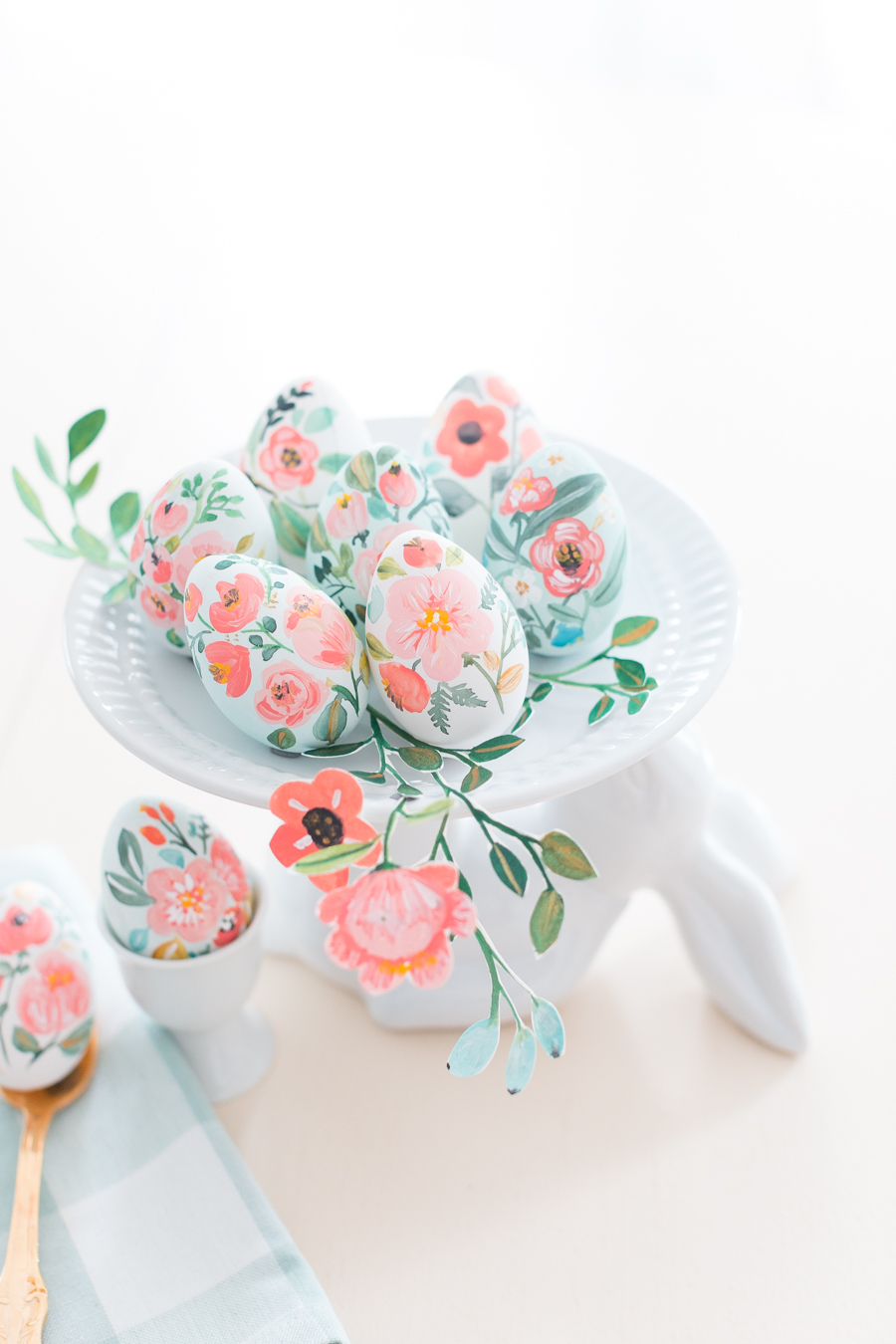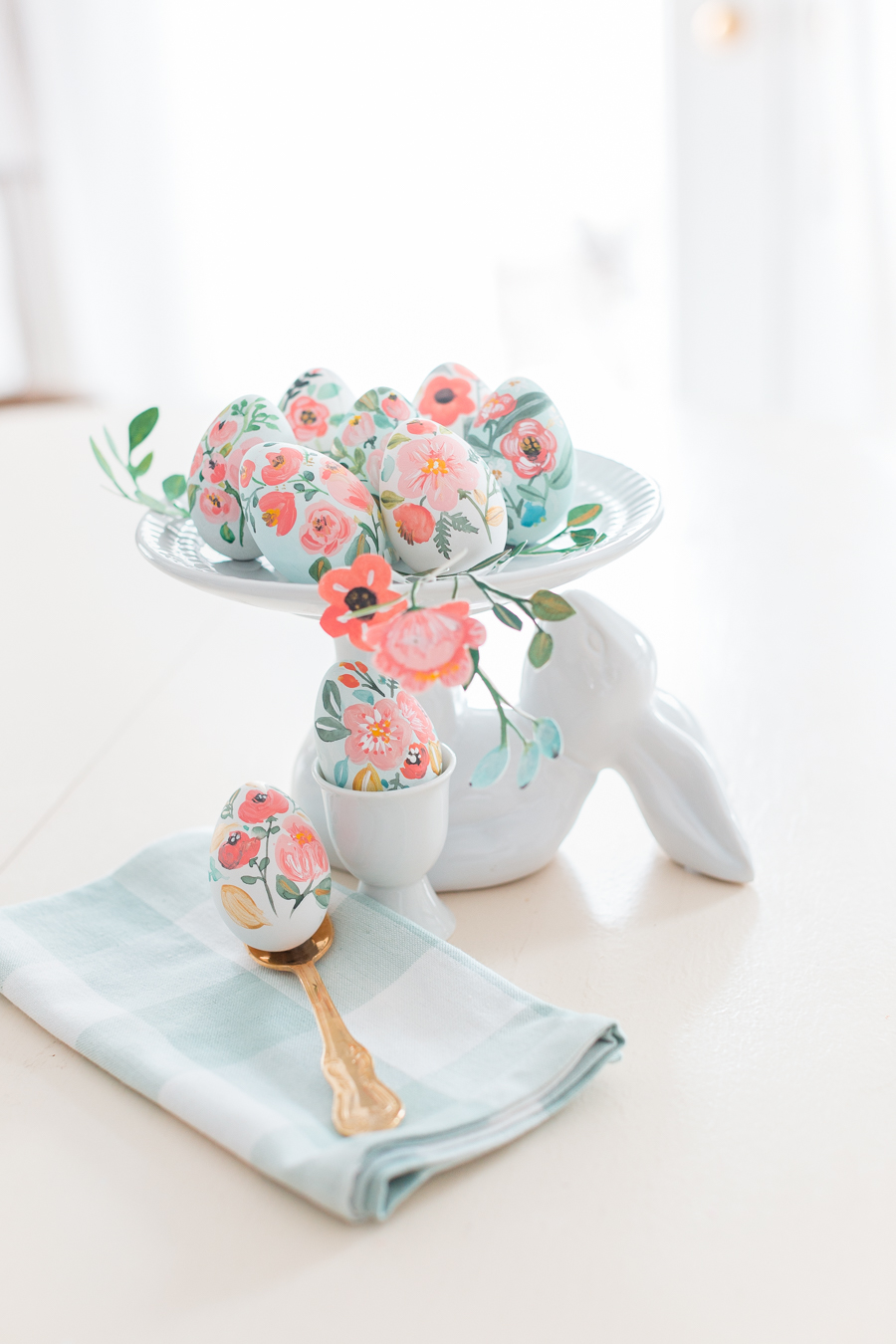 The sweet little bunny tray is from Birch Lane.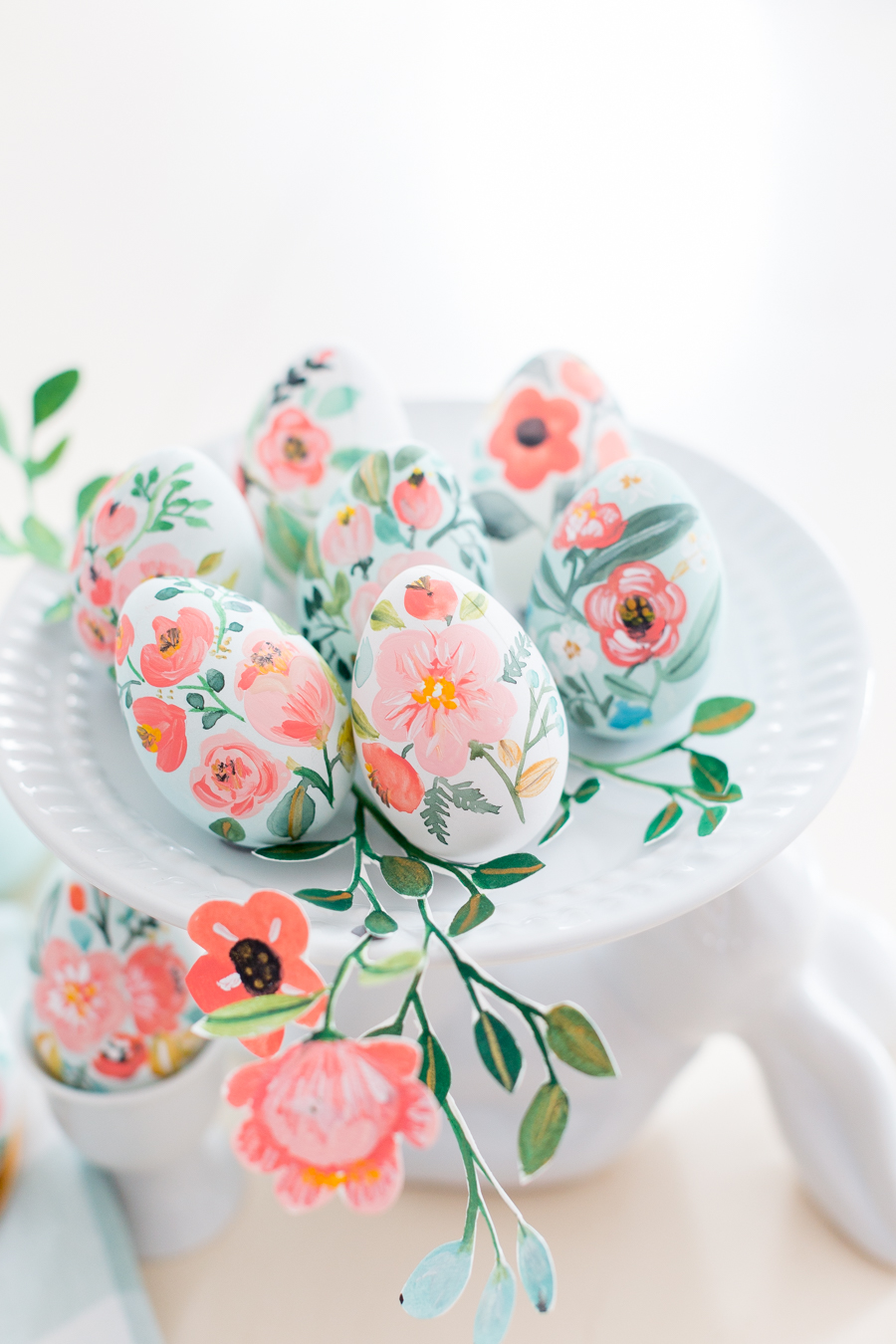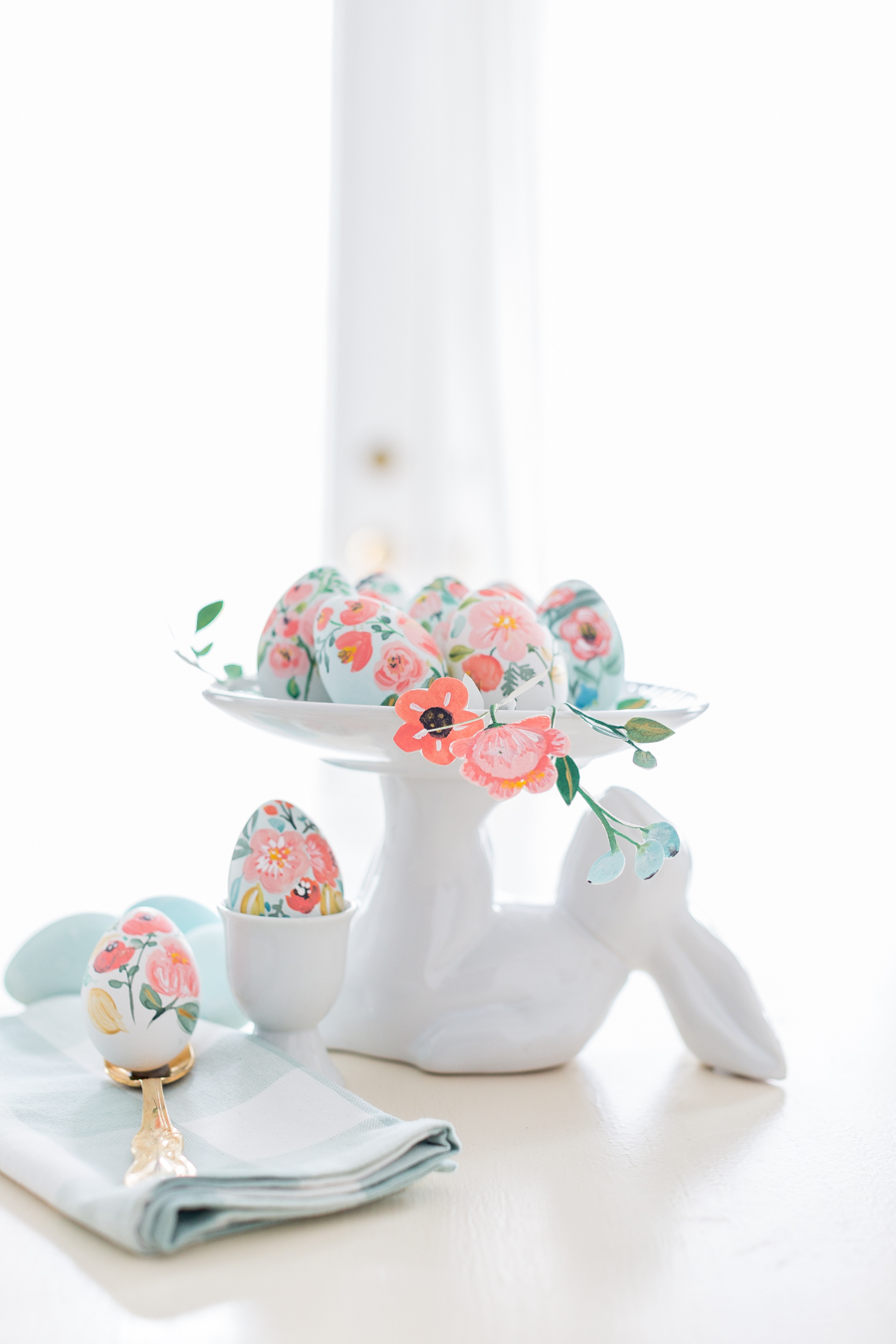 Thank you so much for stopping by. Please scroll below to see some of the other eggs I've painted over the years…:)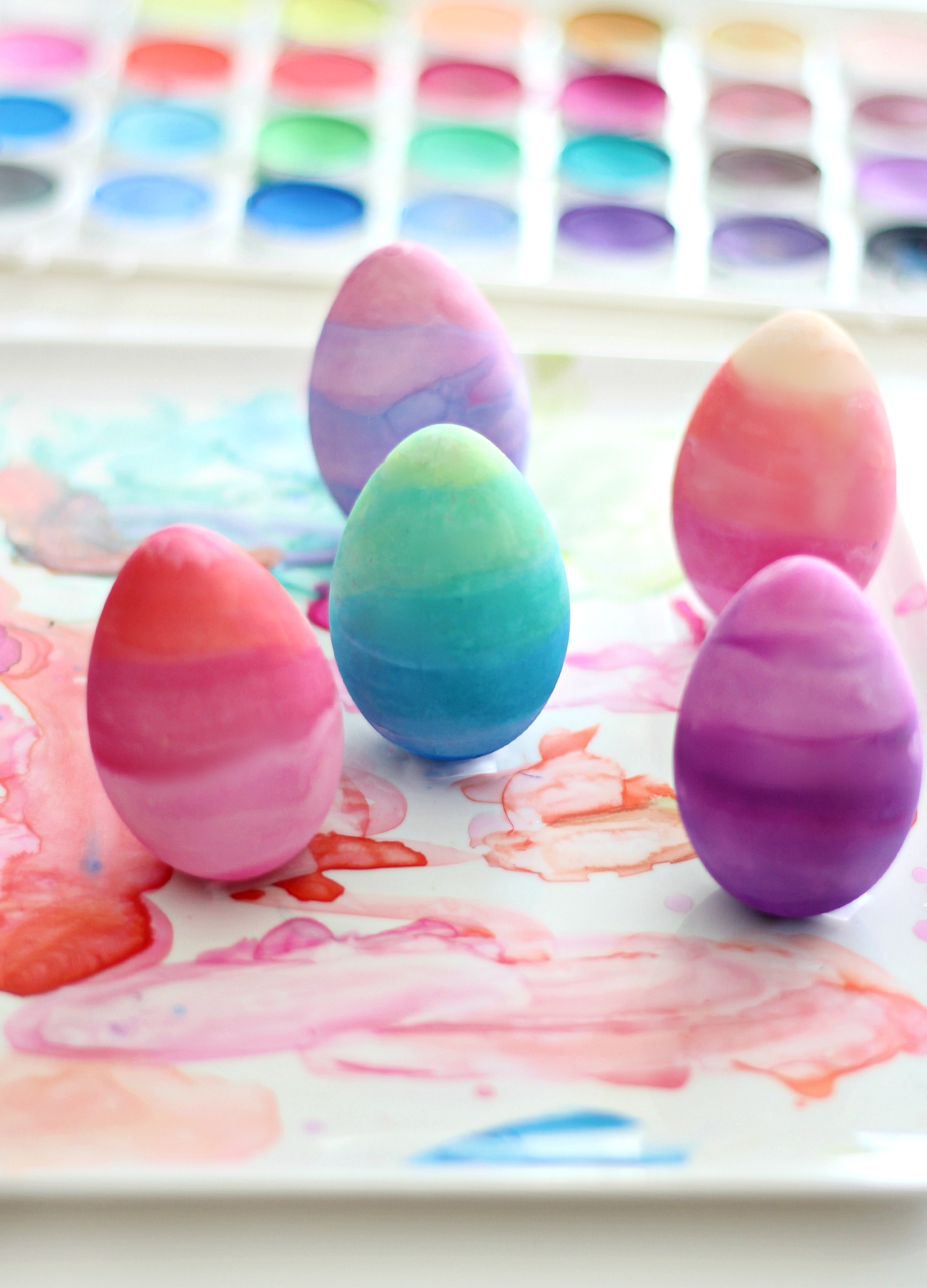 Watercolor Ombre Easter Eggs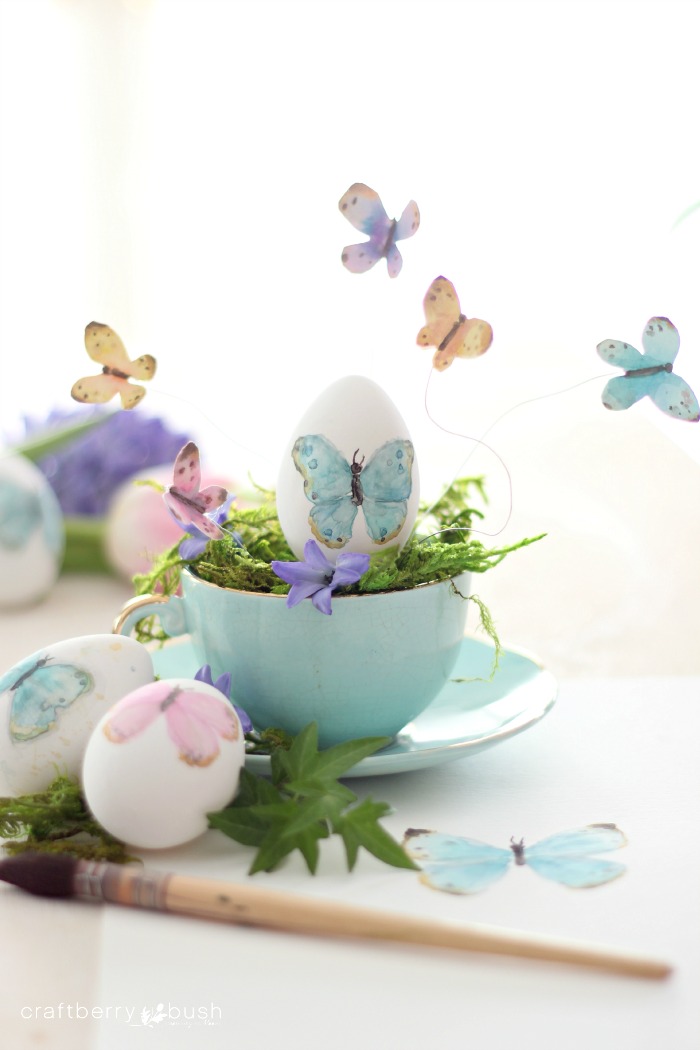 Watercolor Butterfly Easter Eggs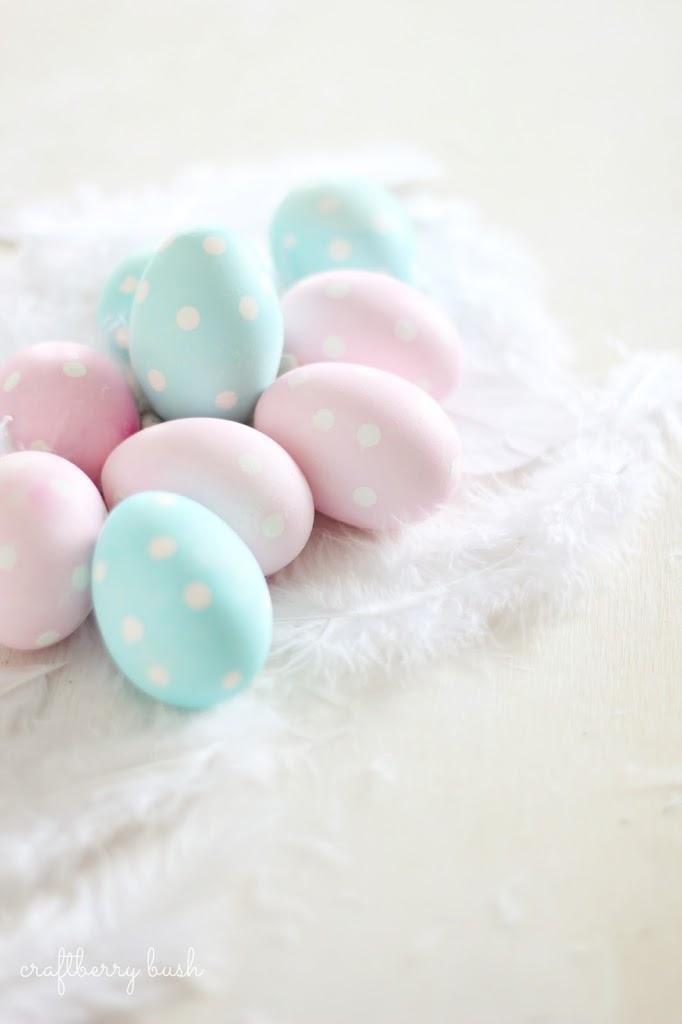 Pastel Polka Dot Easter Eggs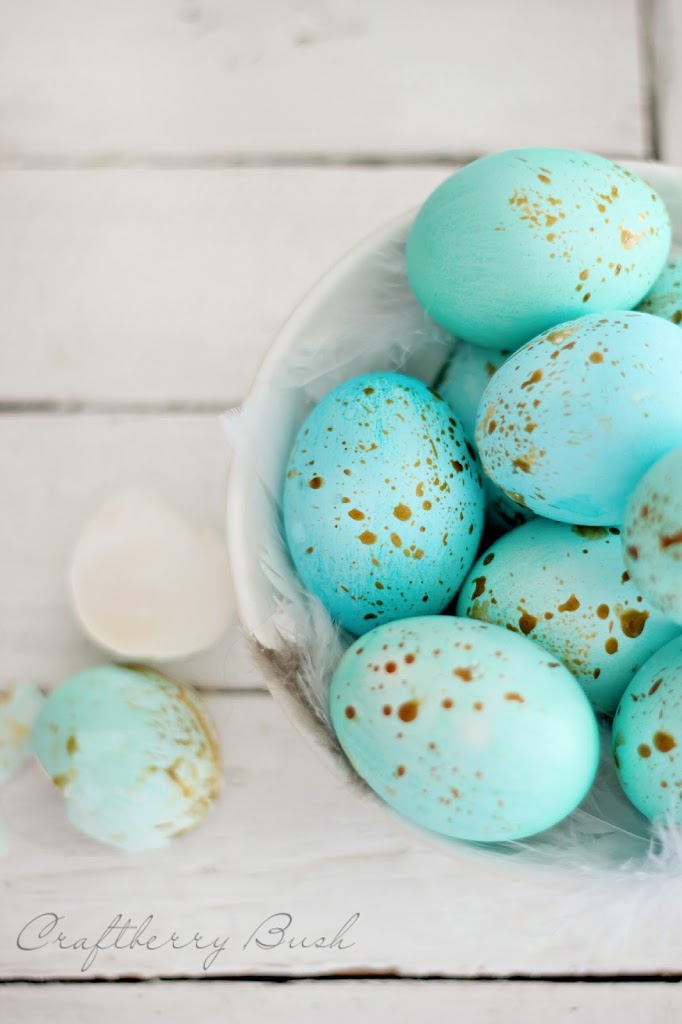 Golden Speckled Turquoise Easter Eggs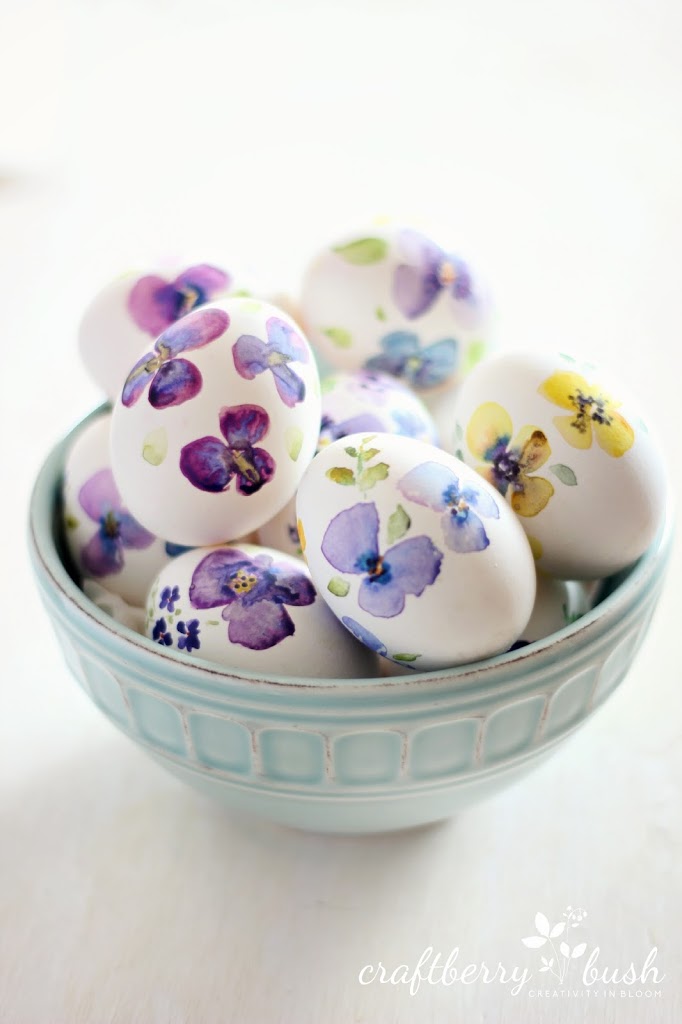 Watercolor Pansies Easter Eggs