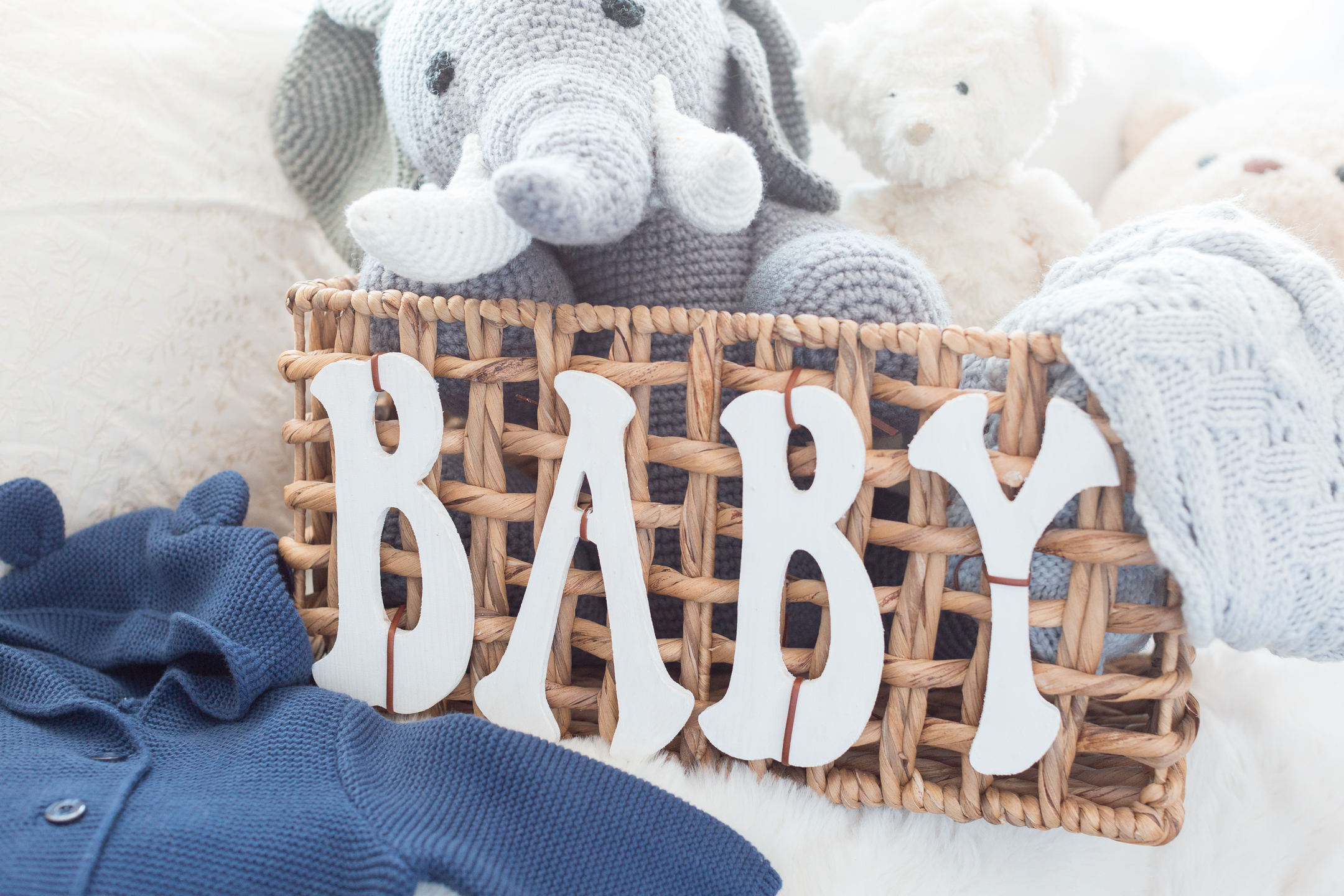 Happy Thursday, friends! I have the sweetest and easiest DIY for you today.
We recently welcomed two newborns to our family as both my sister and sister-in-law delivered one month apart! Can you believe how lucky we are? They are not only adorable but satisfy my momma urge to have more babies, and what's best is that all I have to do is hold them for a few minutes and then give them back…ha.
Even though hubby and I thoroughly enjoy the freedom that comes with having teenagers, we still adore little babies and can't wait to see these two little ones grow and run around with the rest of their cousins.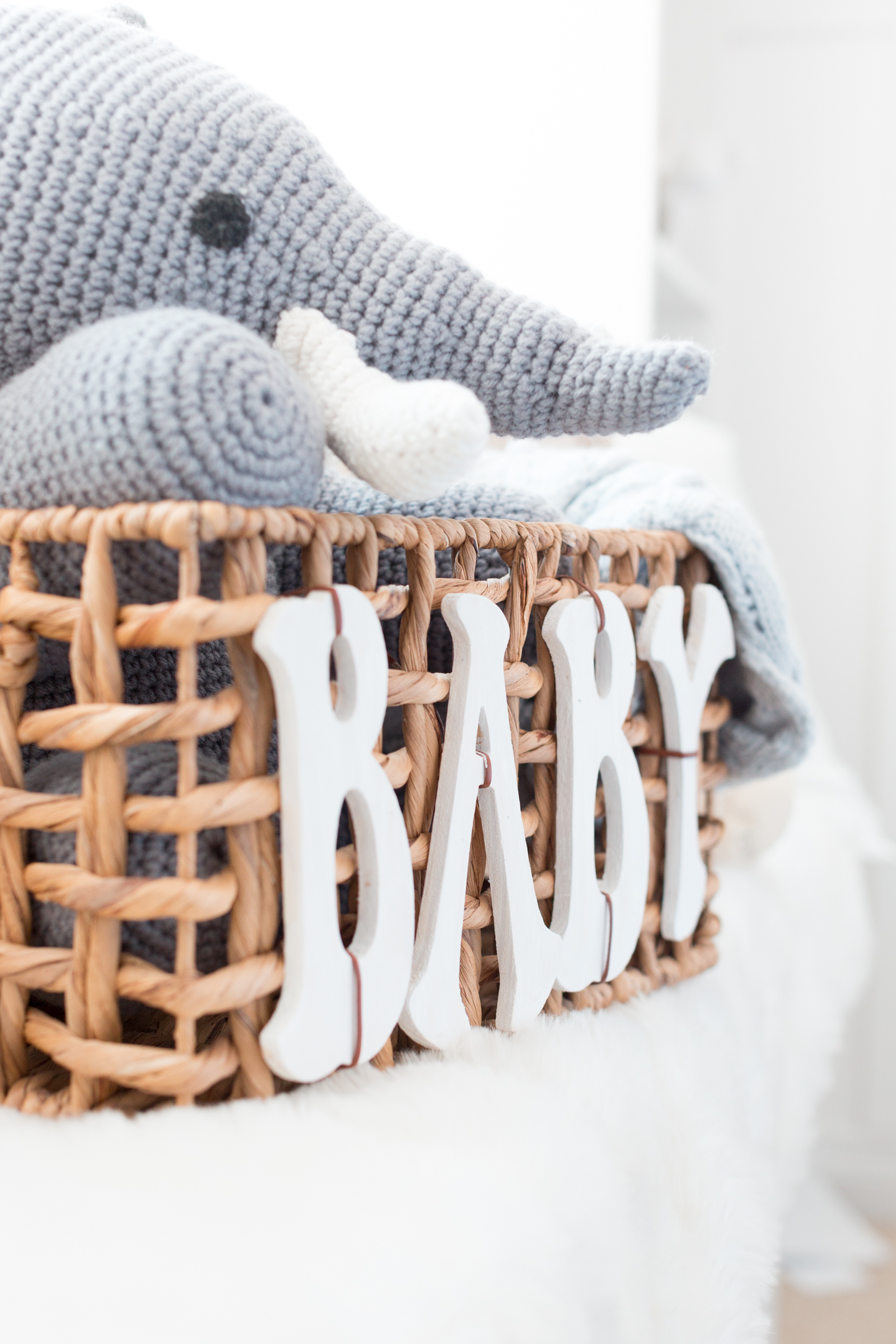 I love this idea as it's not only practical, but I think it would look so sweet in any nursery. You can customize it to spell out the baby's name or paint it to coordinate with the nursery, etc.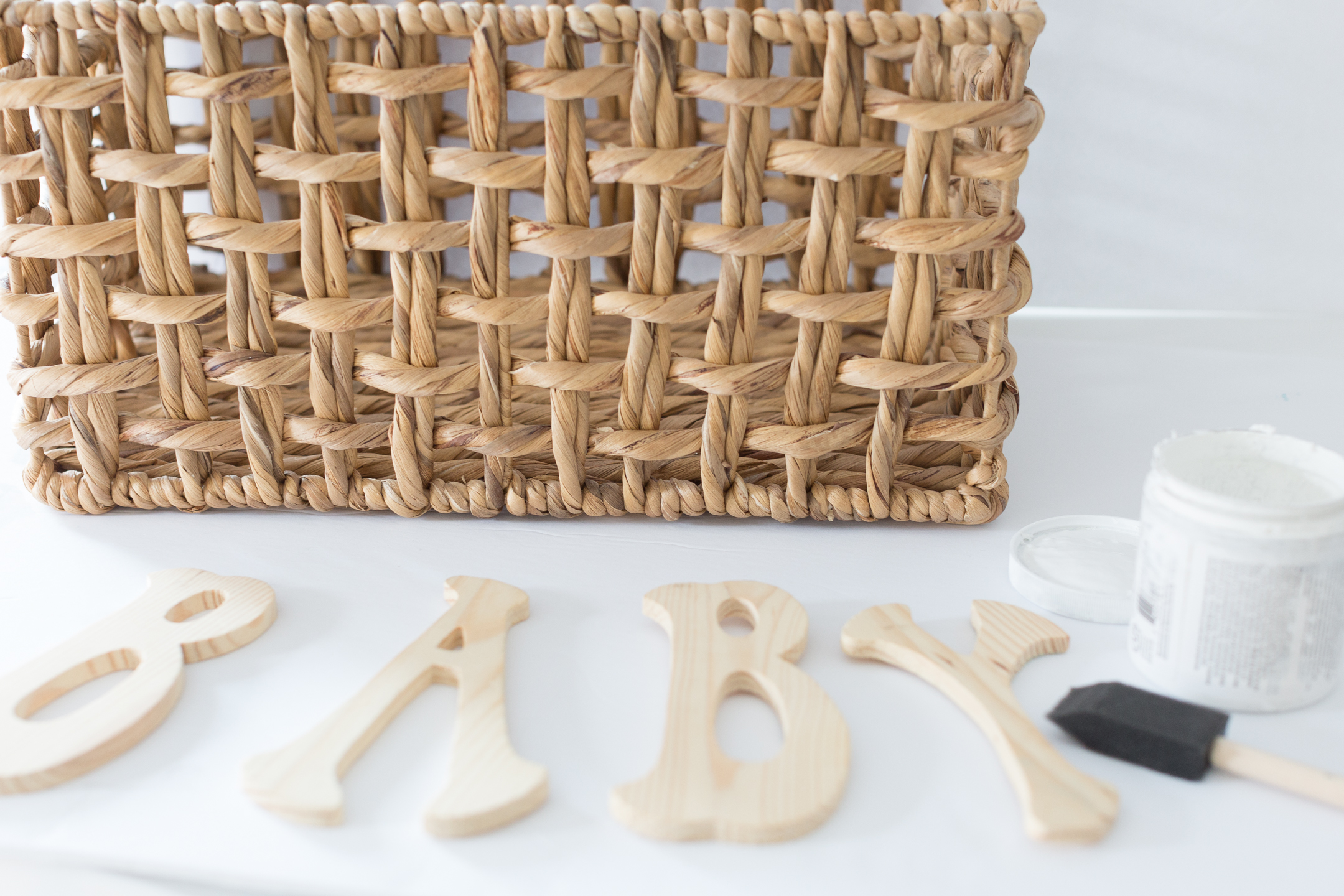 For this project, I used Americana Decor Satin Enamels from DecoArt. These paints are specially designed satin sheen, which are perfect for high-use areas and home decor projects.  Best of all – no need to prime…:)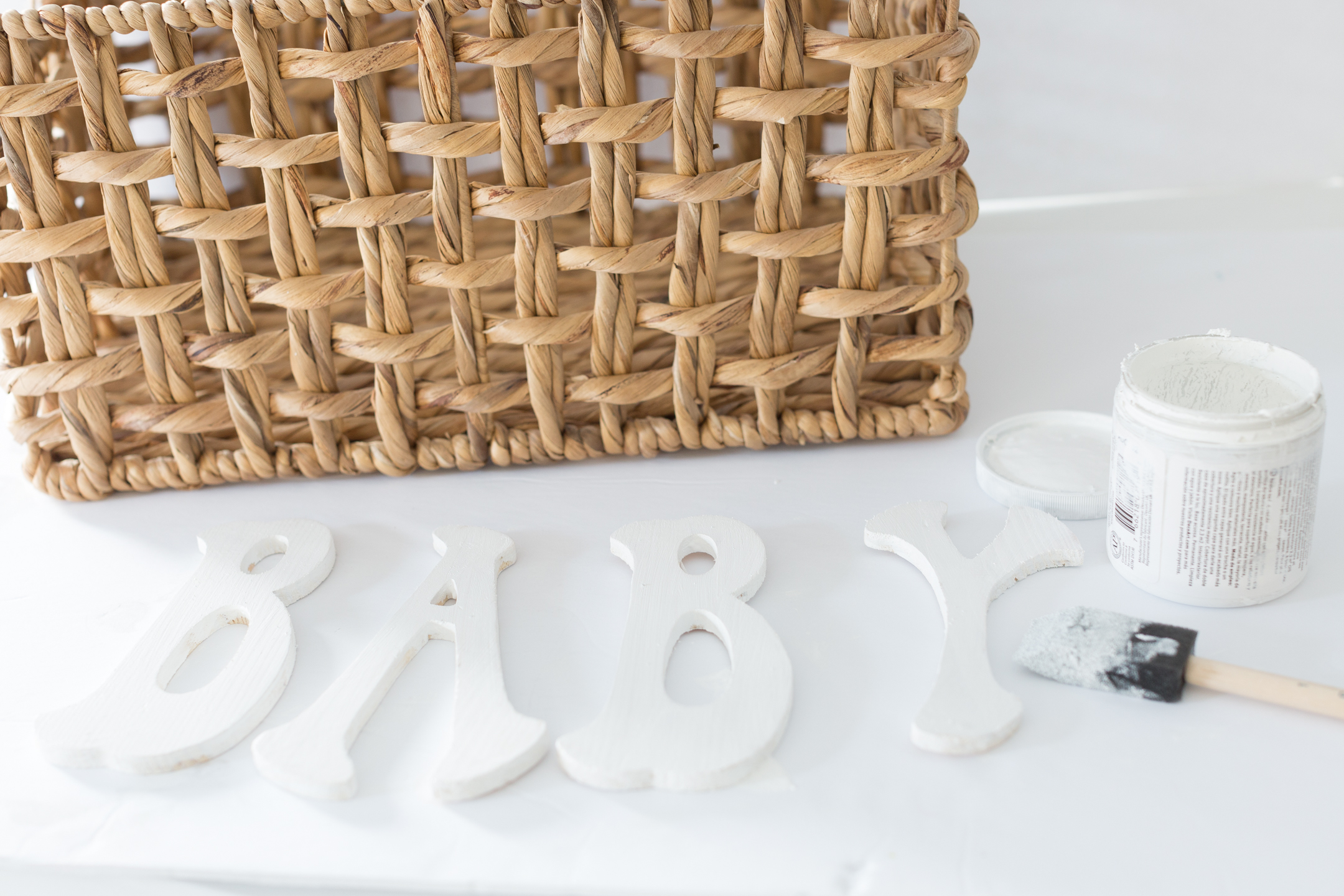 I gave the letters two coats and allowed them to dry.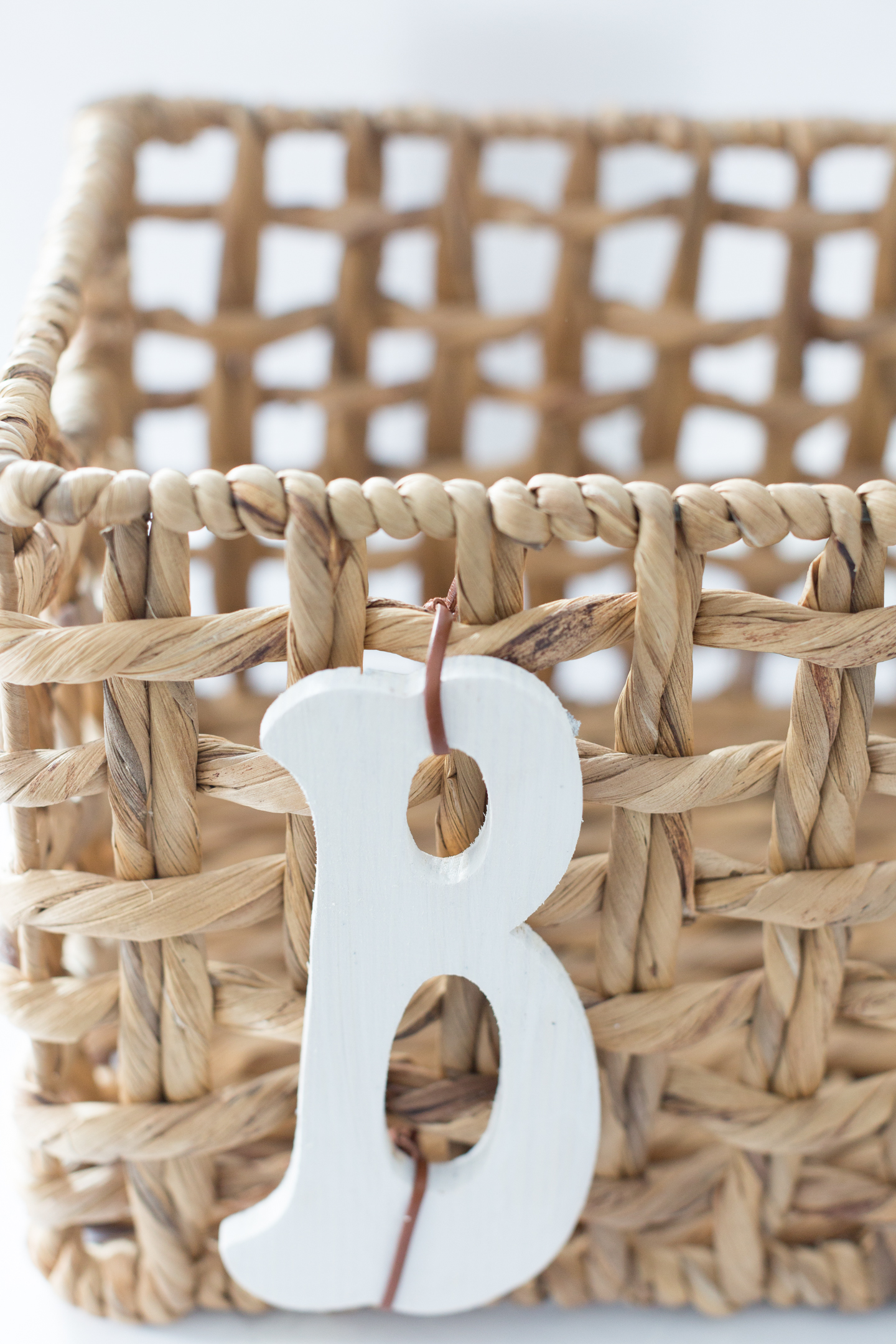 I then used some leather lace to tie them to the basket…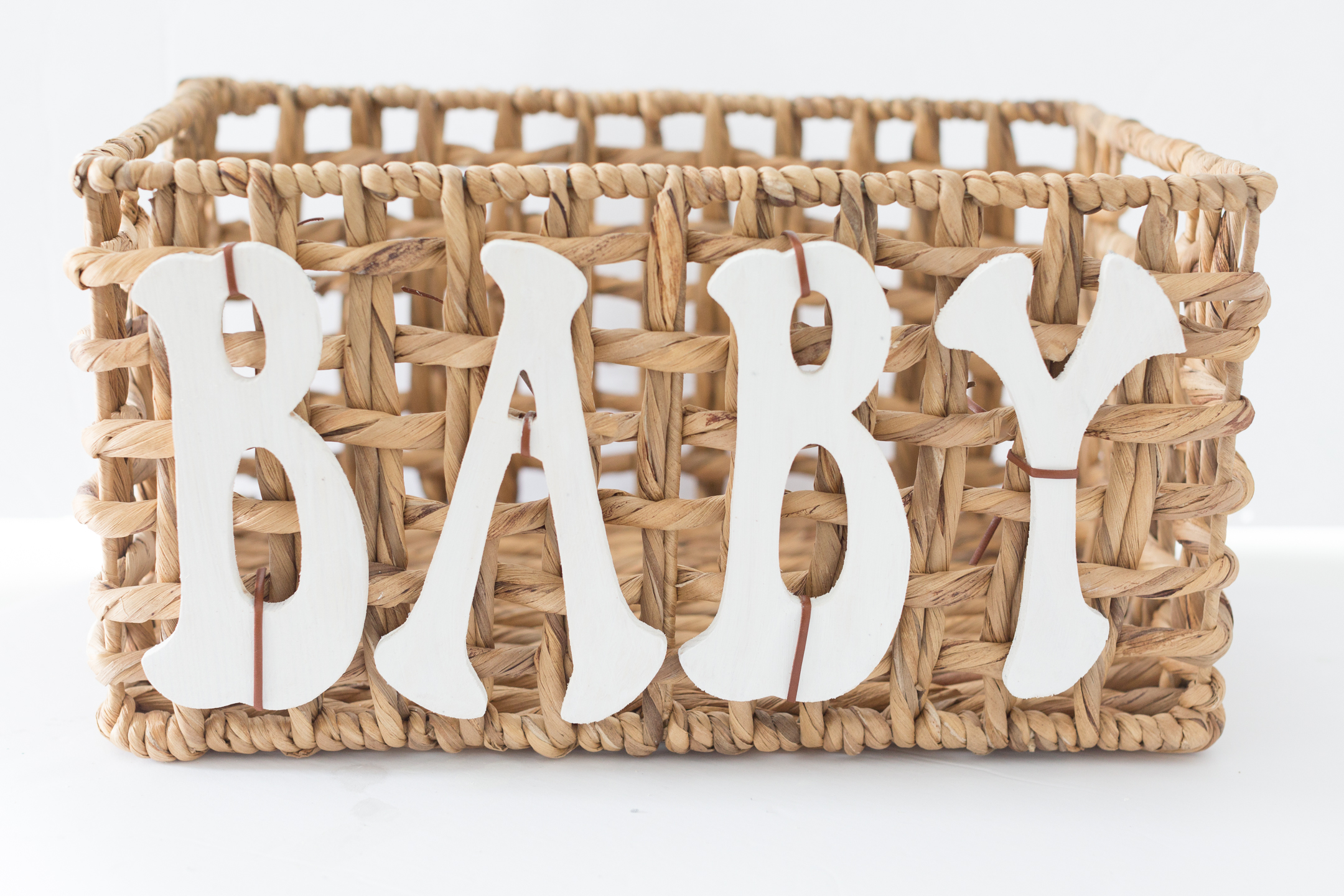 …and that's it!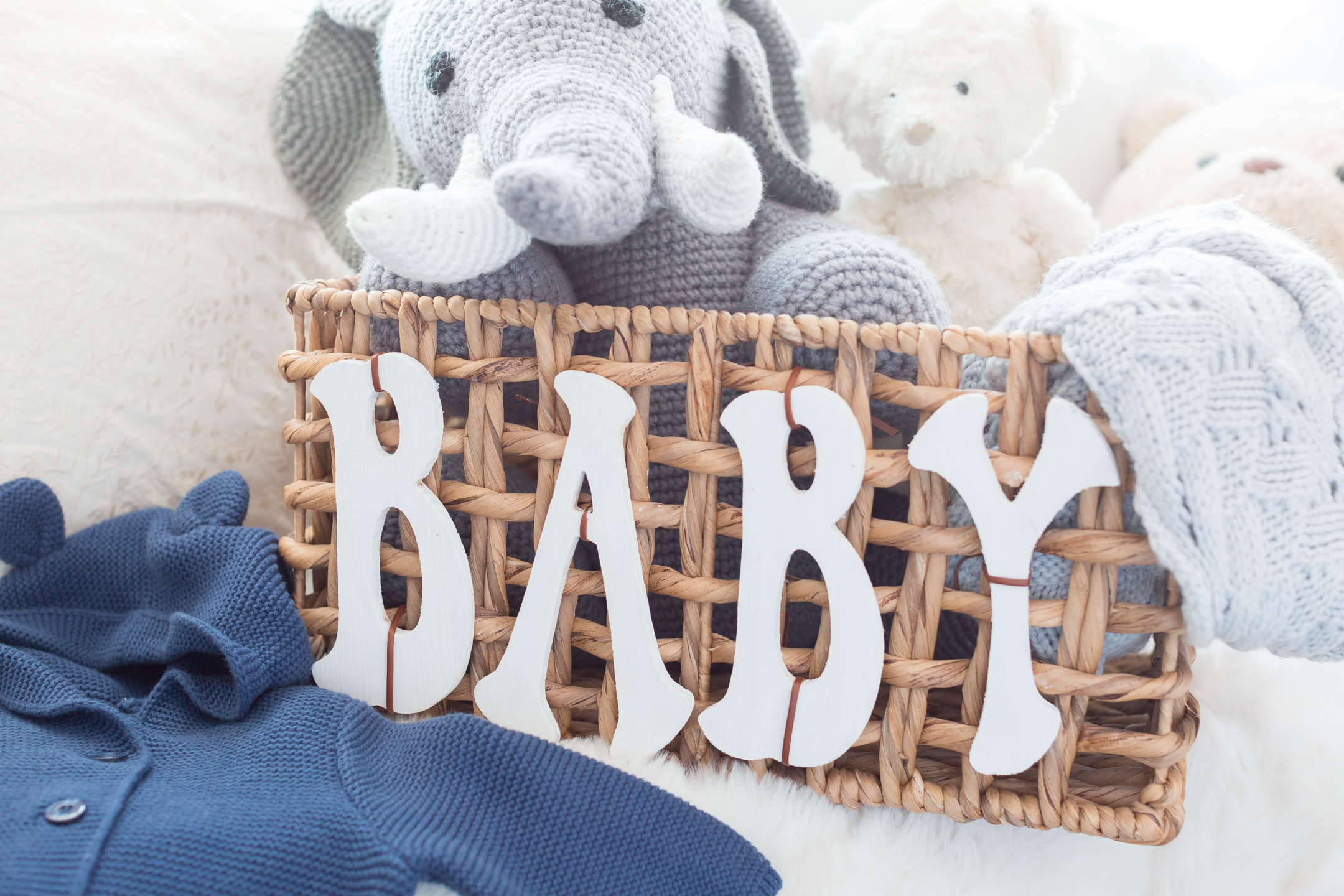 This would be a gorgeous way bring a sweet gift to the new baby, don't you think?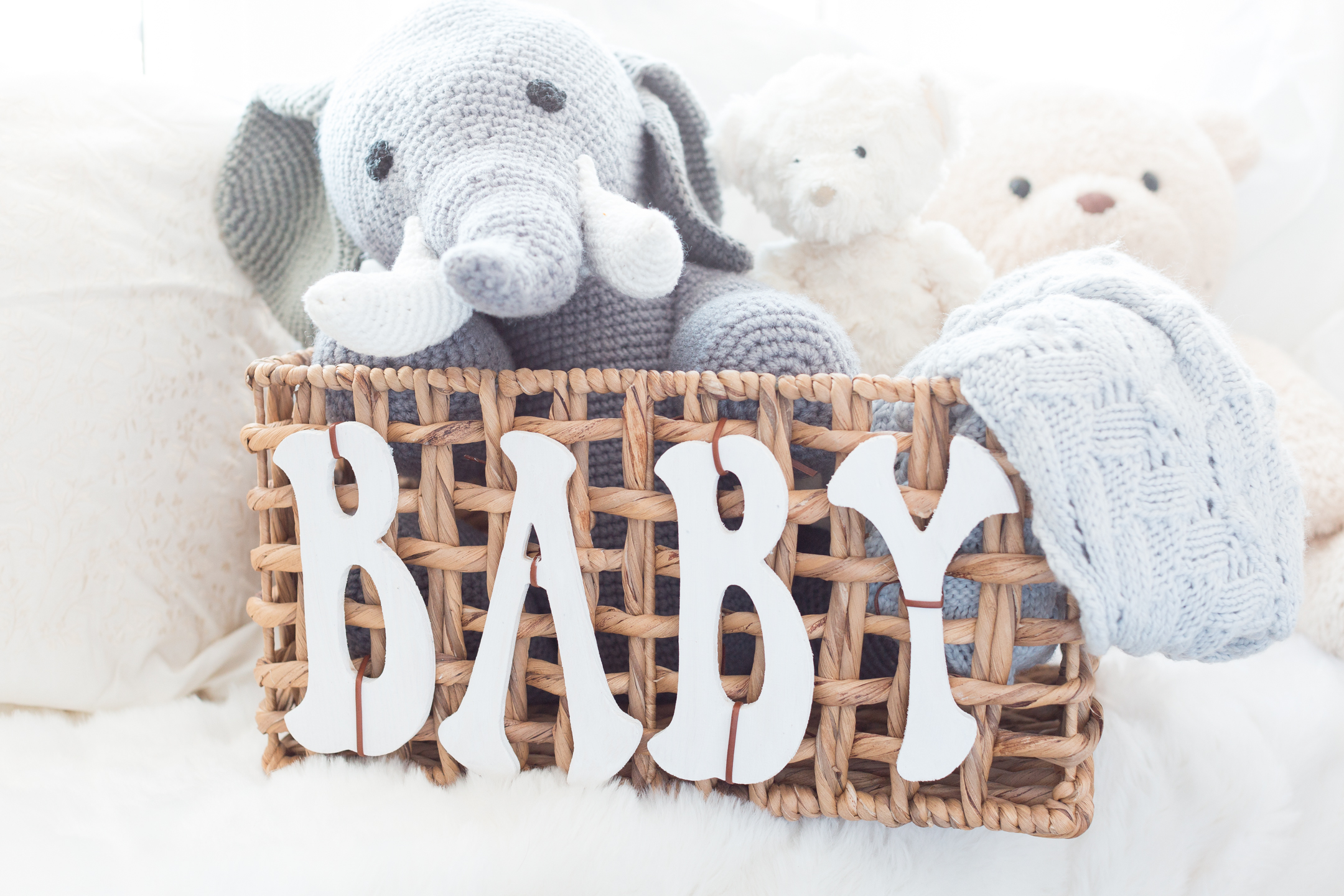 The sweet little elephant was crocheted by my amazingly talented mami. She made one for each of her grandkids (and me) and it's one the best gift I've ever received!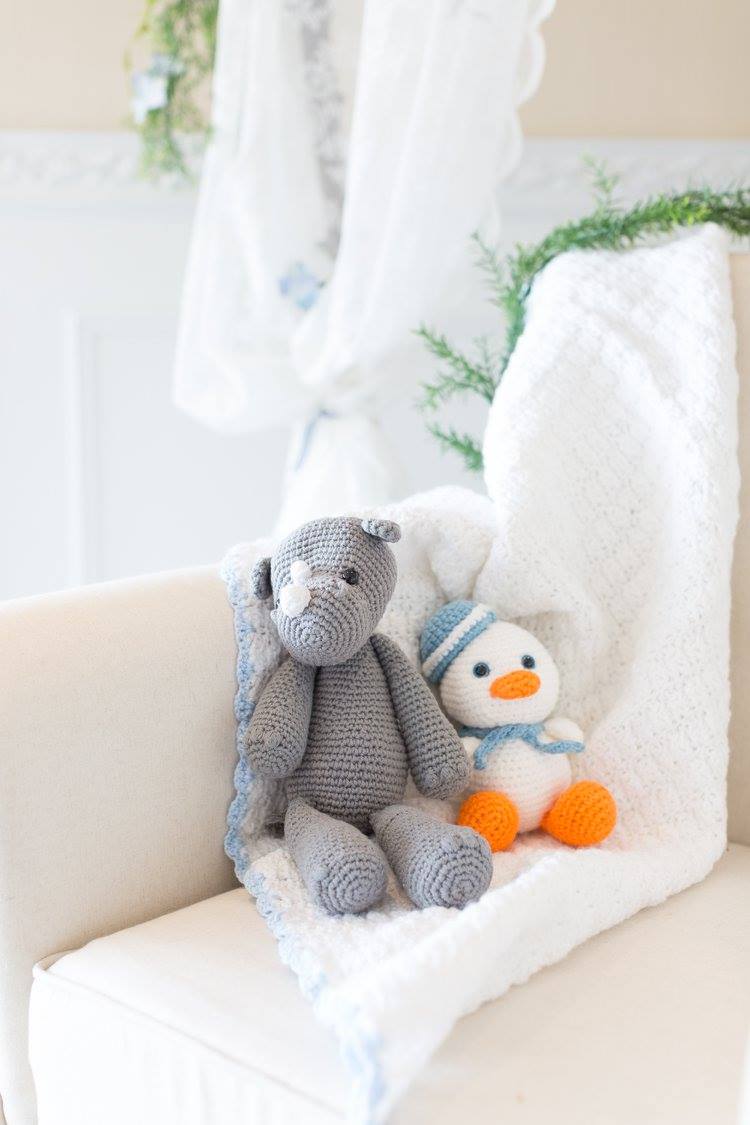 She also crocheted this adorable little duck and my little sister crocheted the cute little rhino. So sweet, right?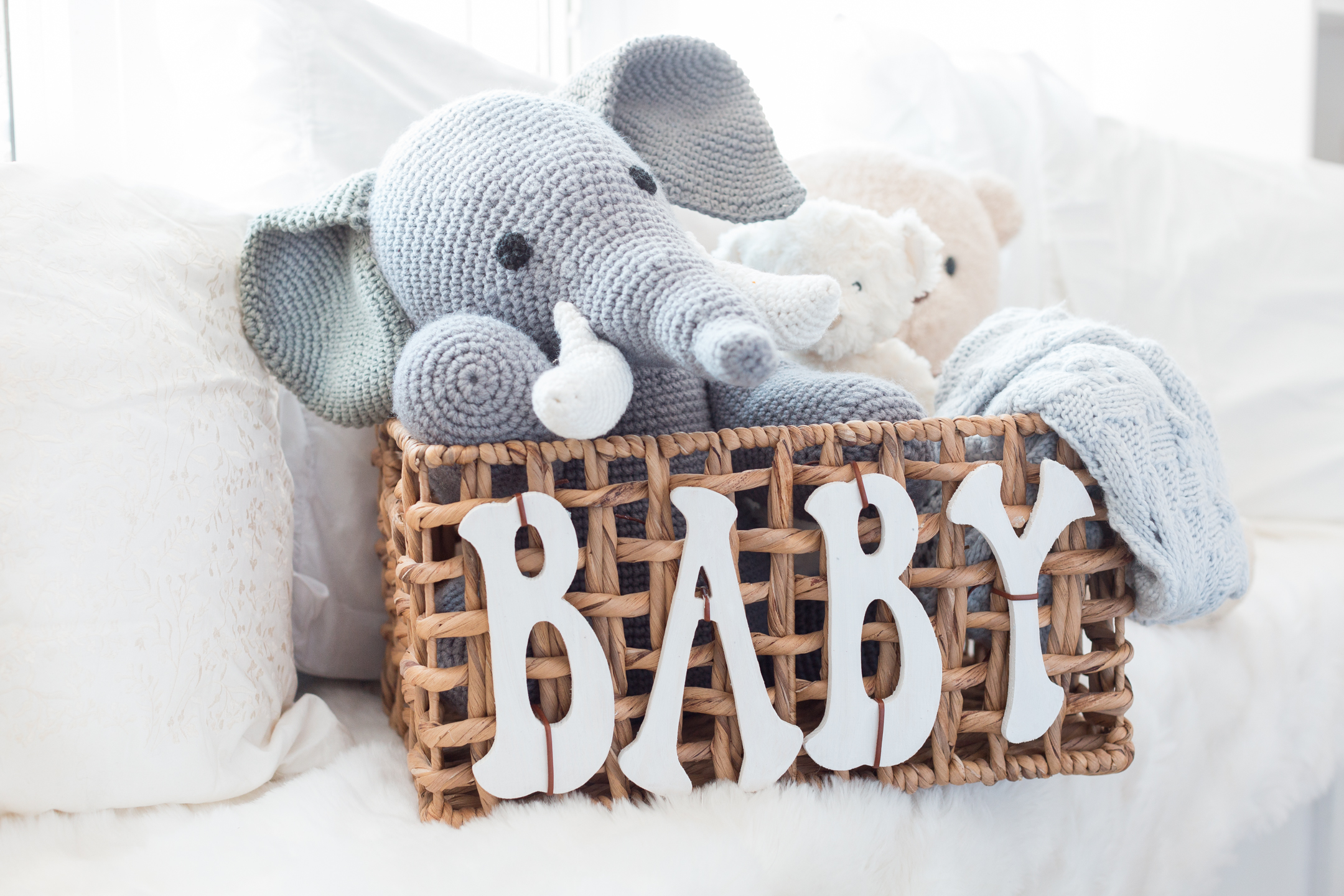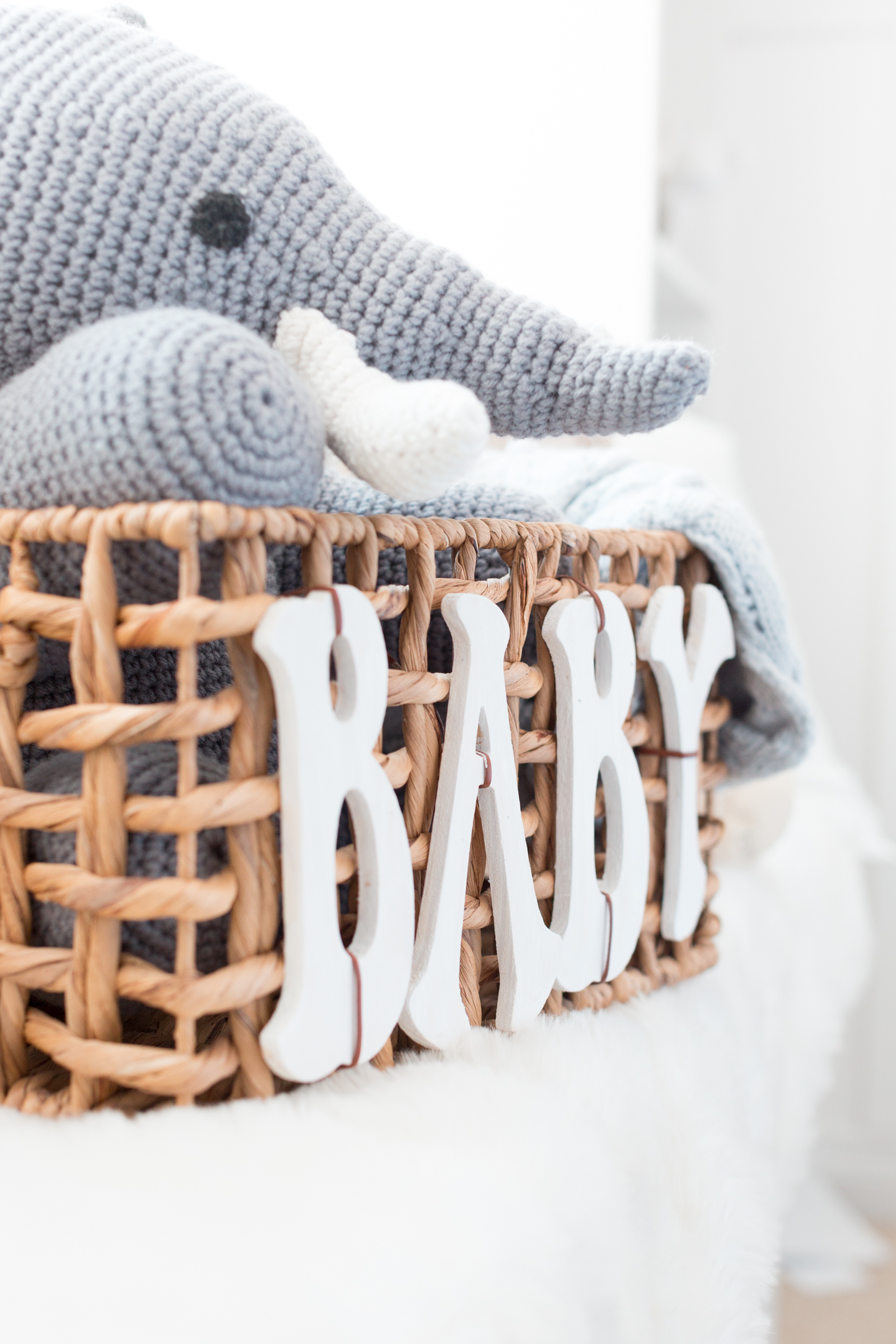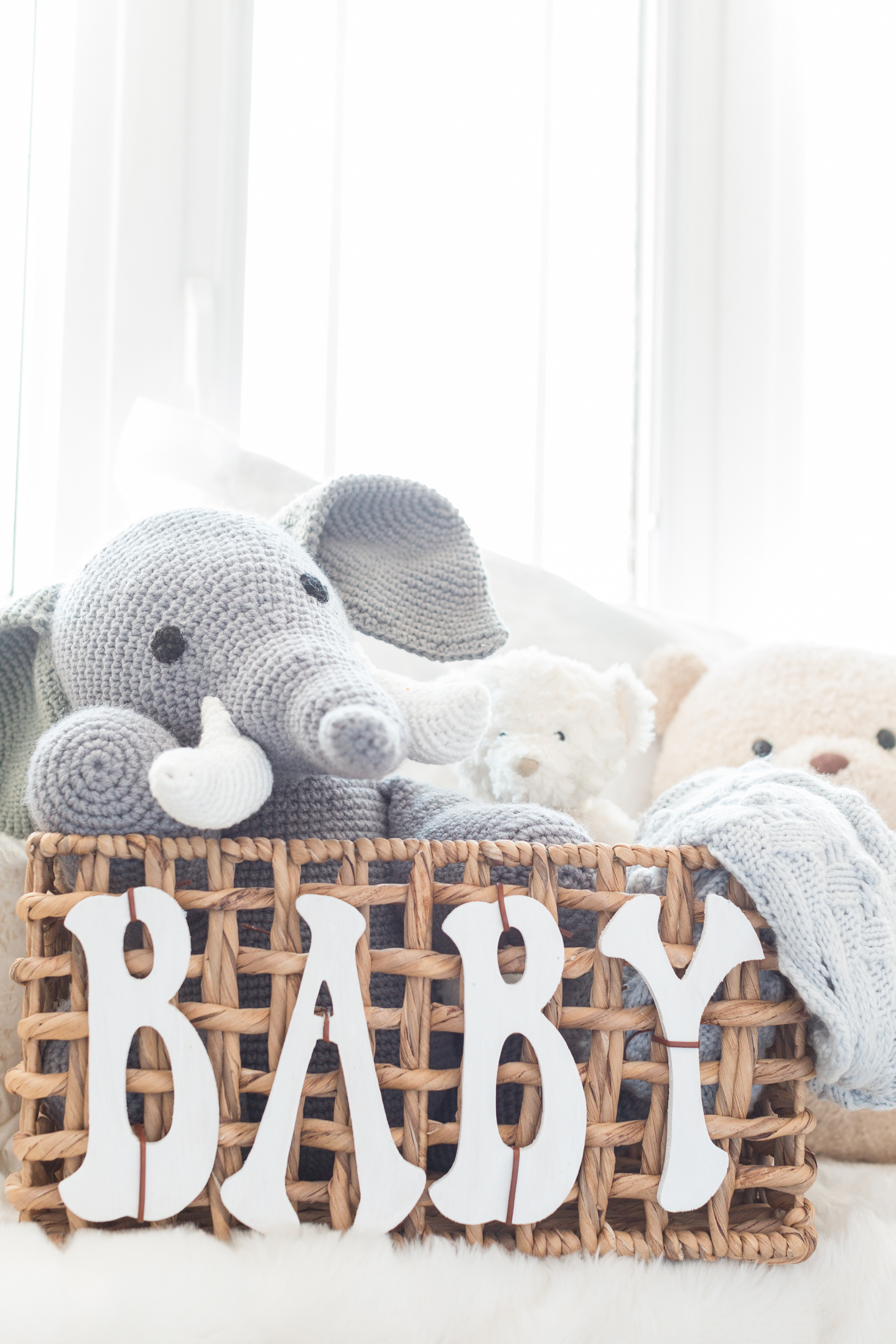 Thank you so much for stopping by…I hope you liked this super easy project as much as I did.
See you later on at The Inspiration Gallery…xo
Lucy