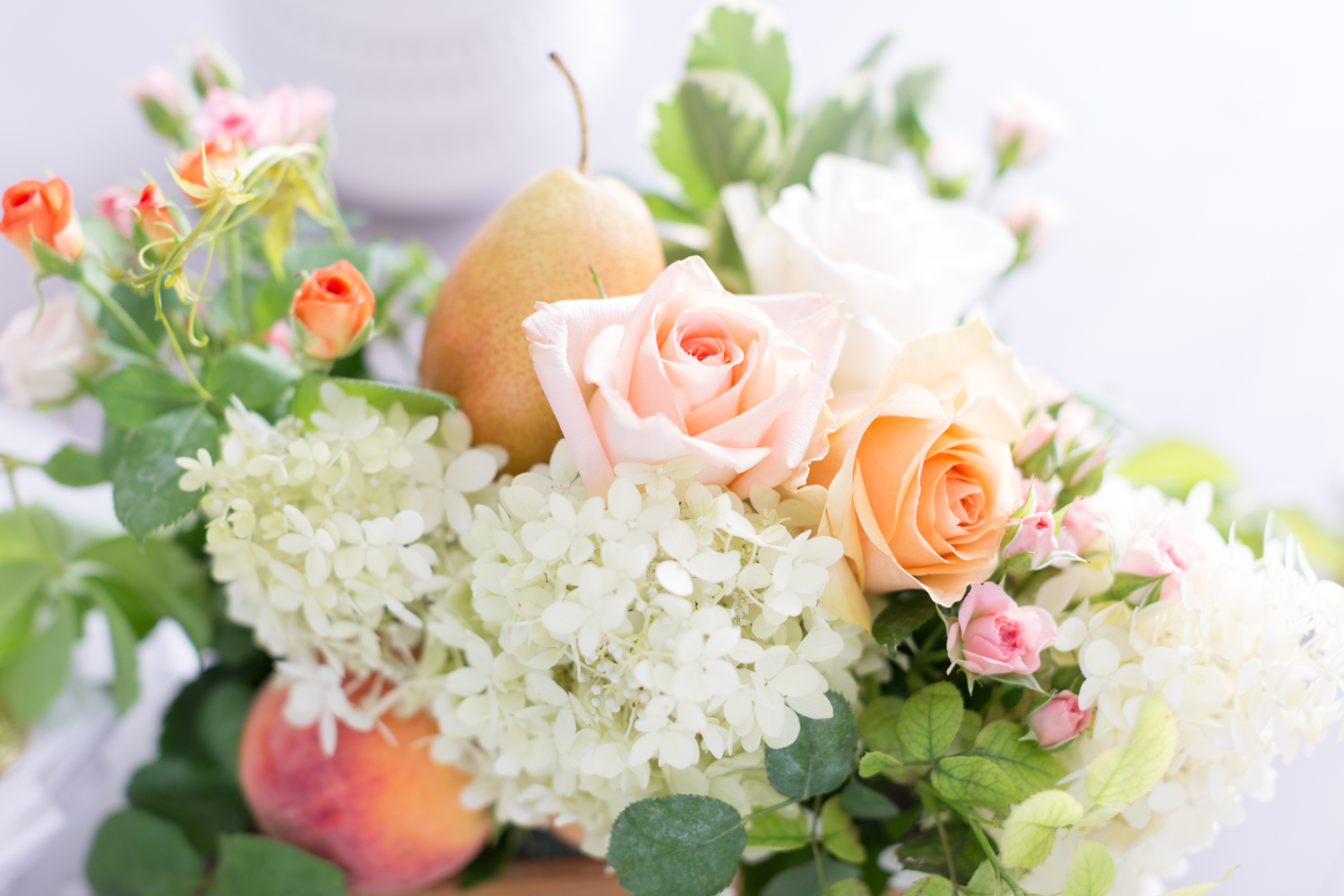 The cool October winds are here and the gardens are slowly starting to lose their color. Yesterday, I shared a pretty fall wreath and today, I wanted to share a super easy centerpiece using some grocery store flowers and seasonal fruit.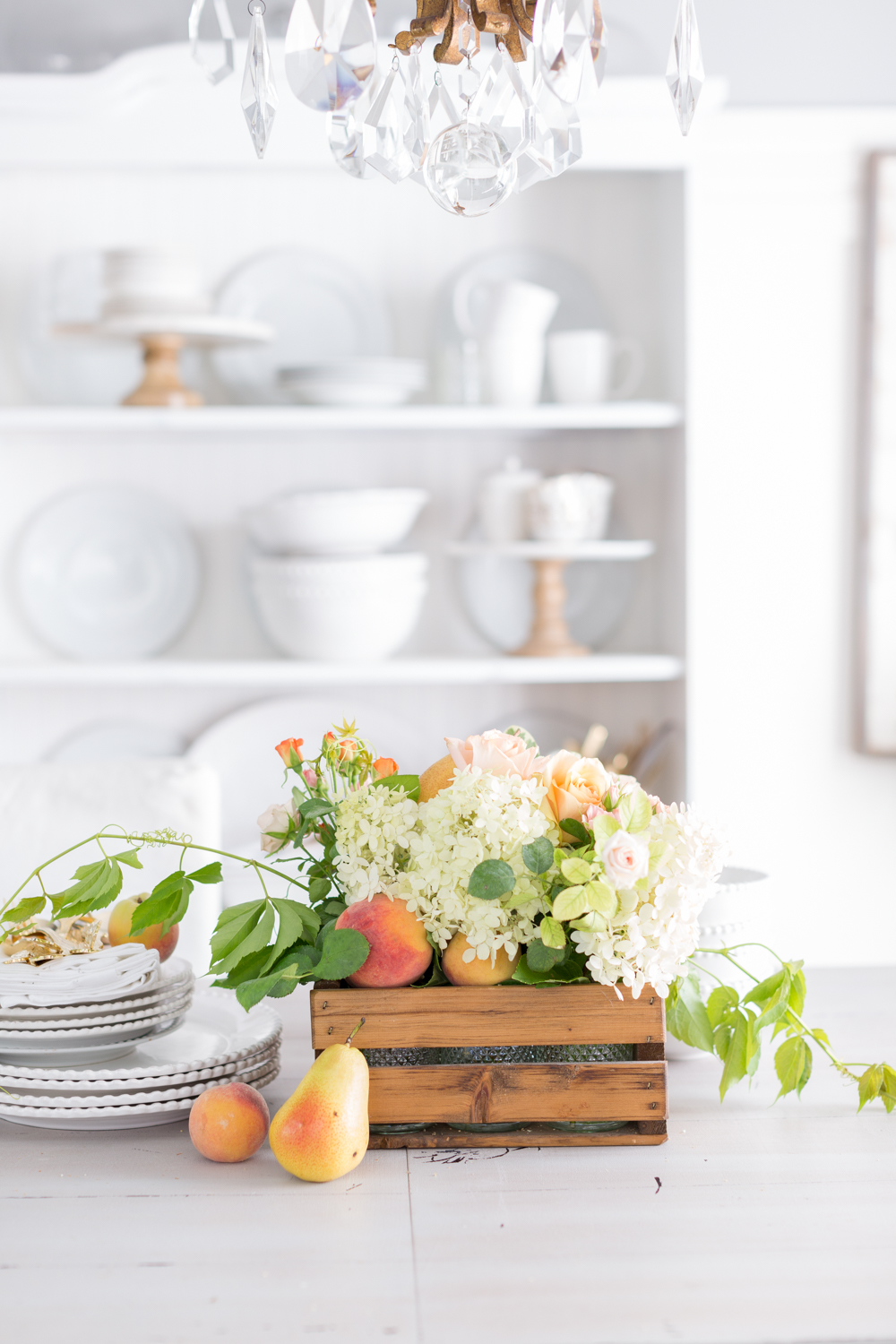 I love these tender colors, don't you?
Here's this week's video for Wayfair where I talk and share how.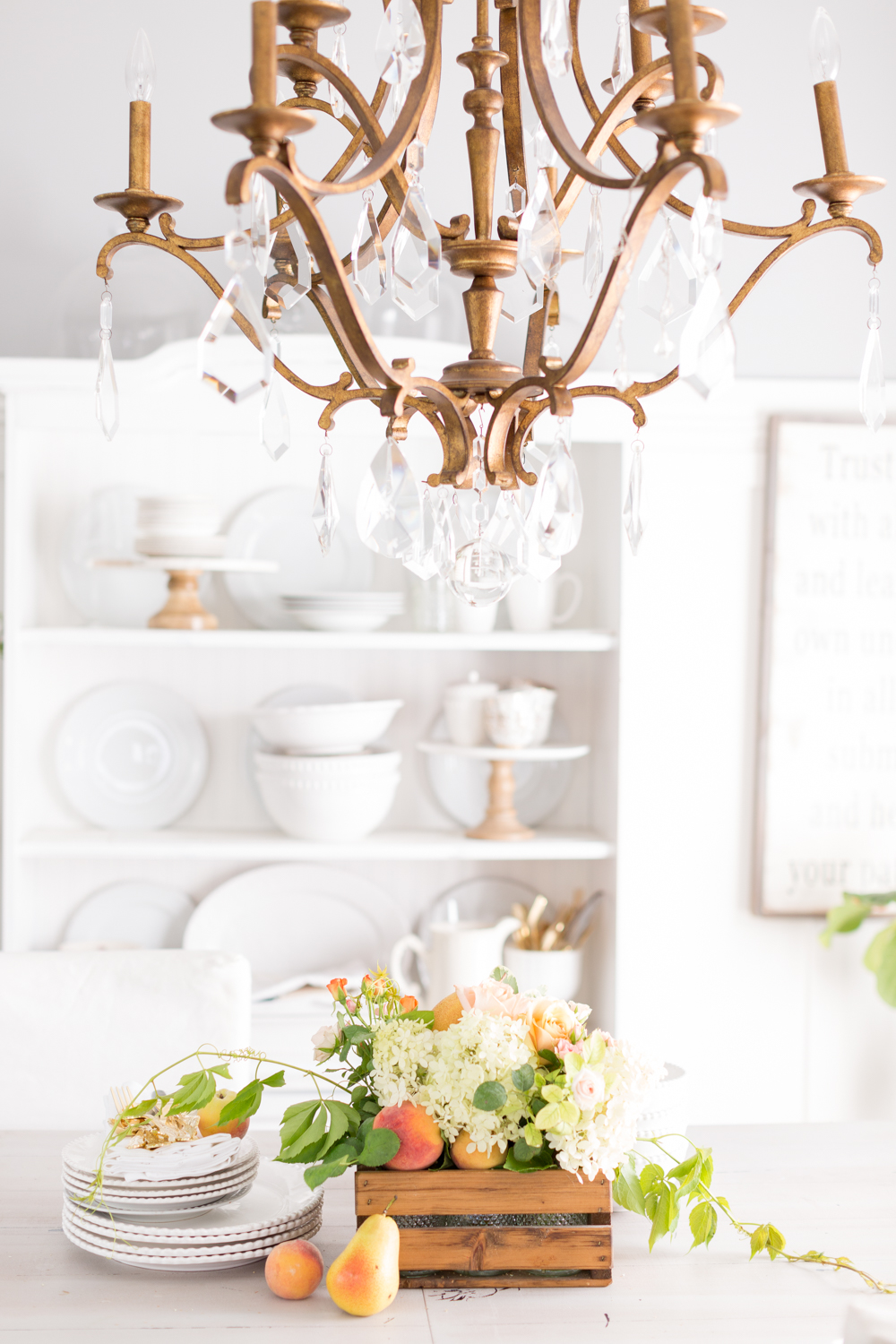 I love that these centerpieces are easy to put together and you can adjust them to reflect each season.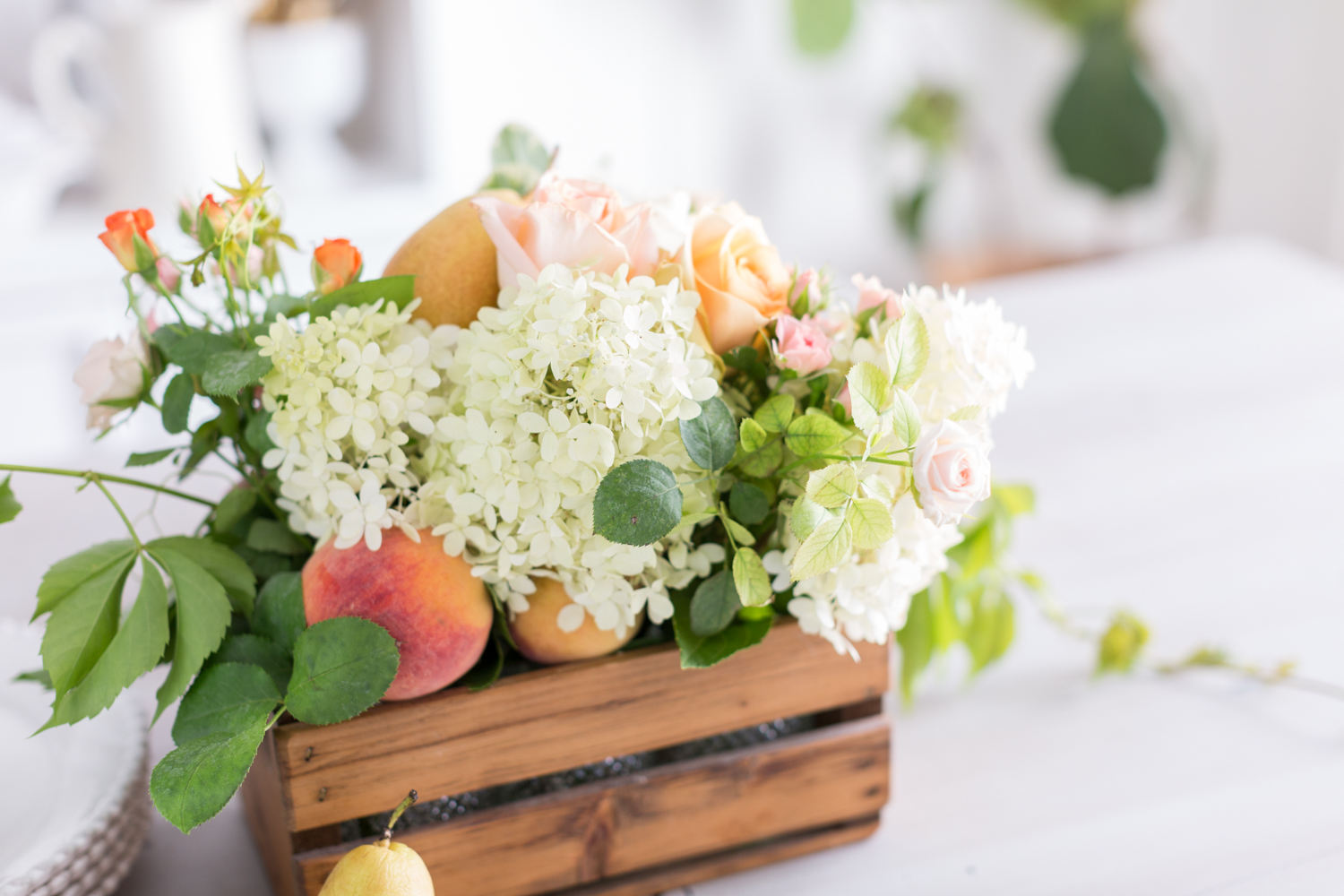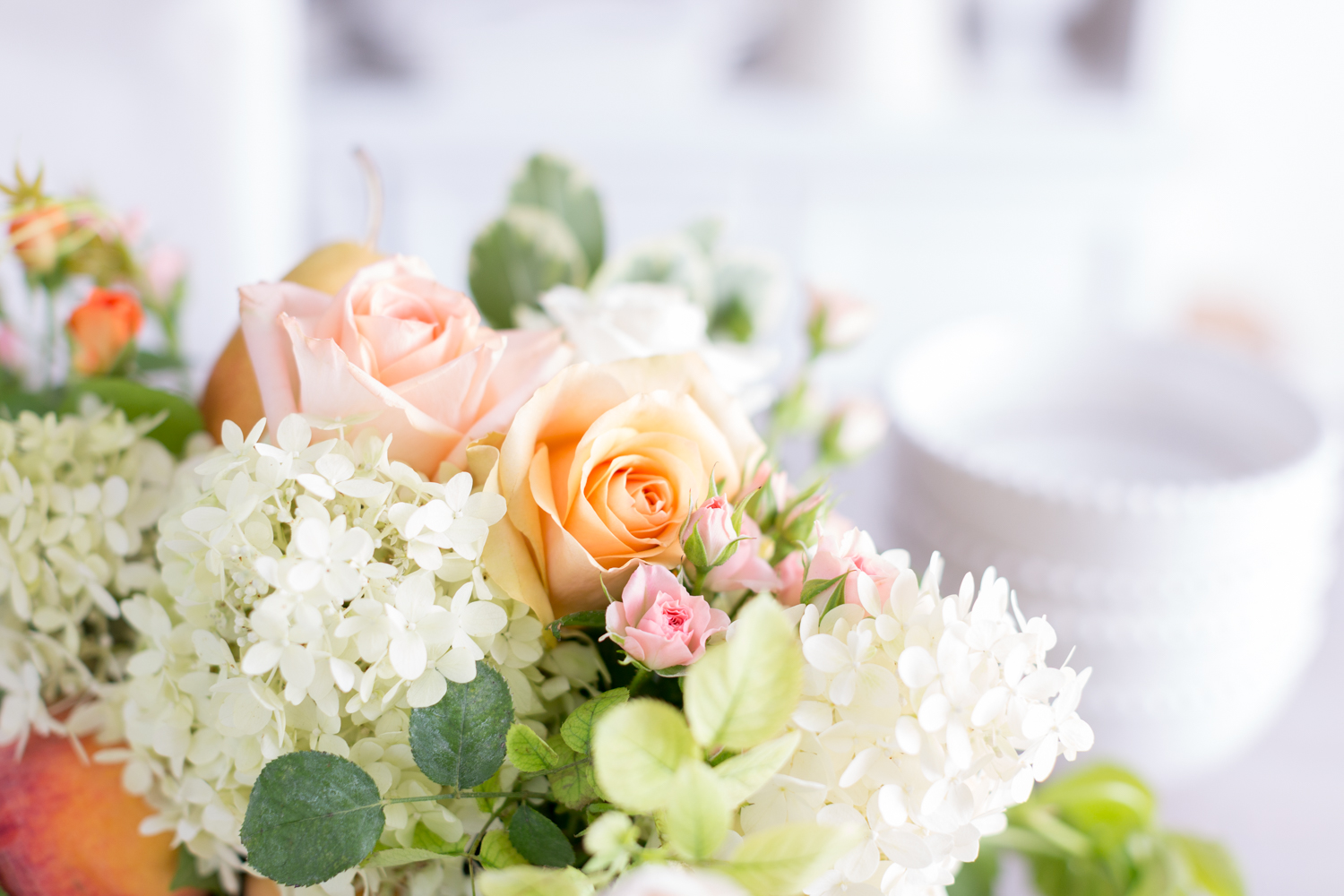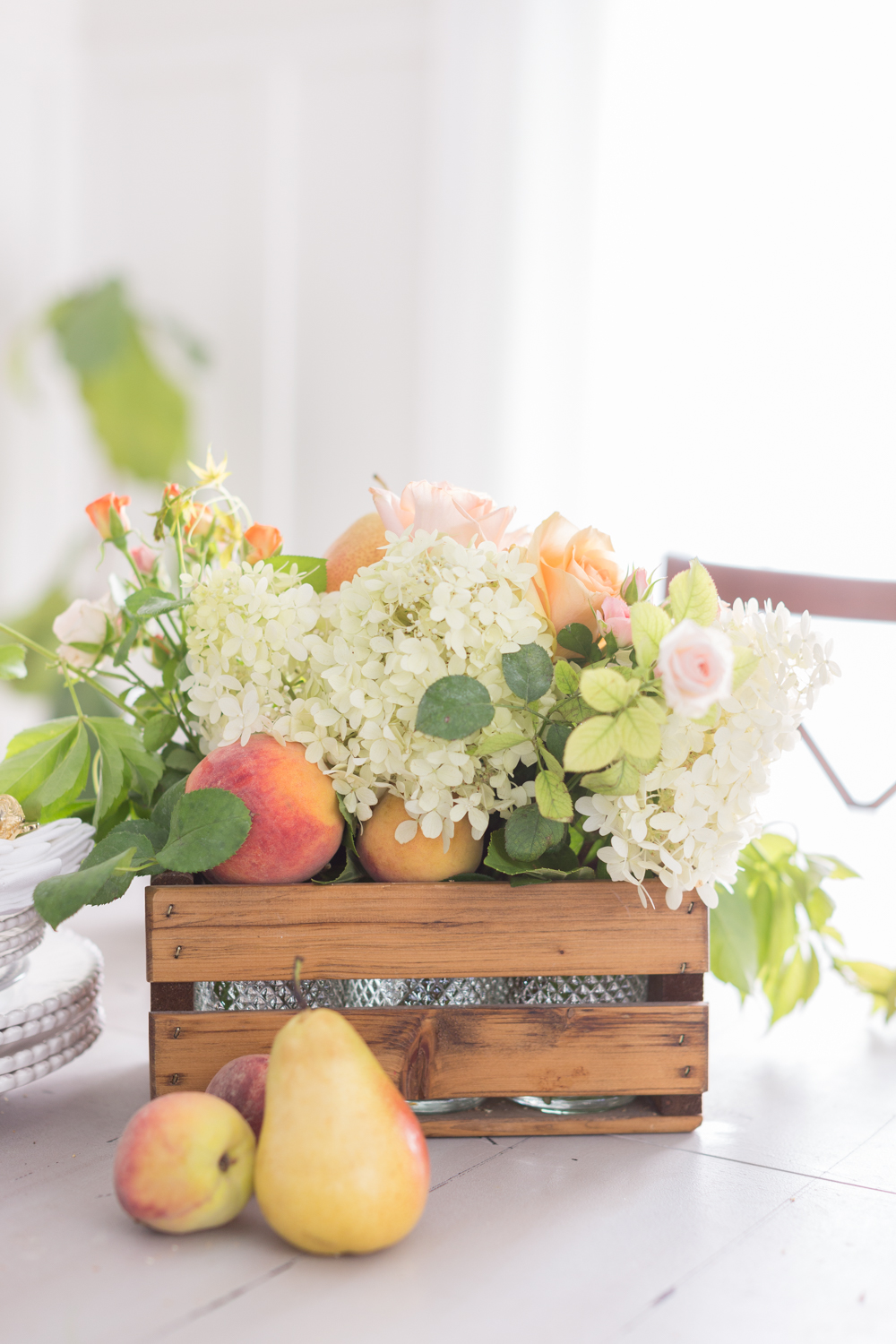 Thank you so much for visiting today. I hope you have a beautiful day..xo