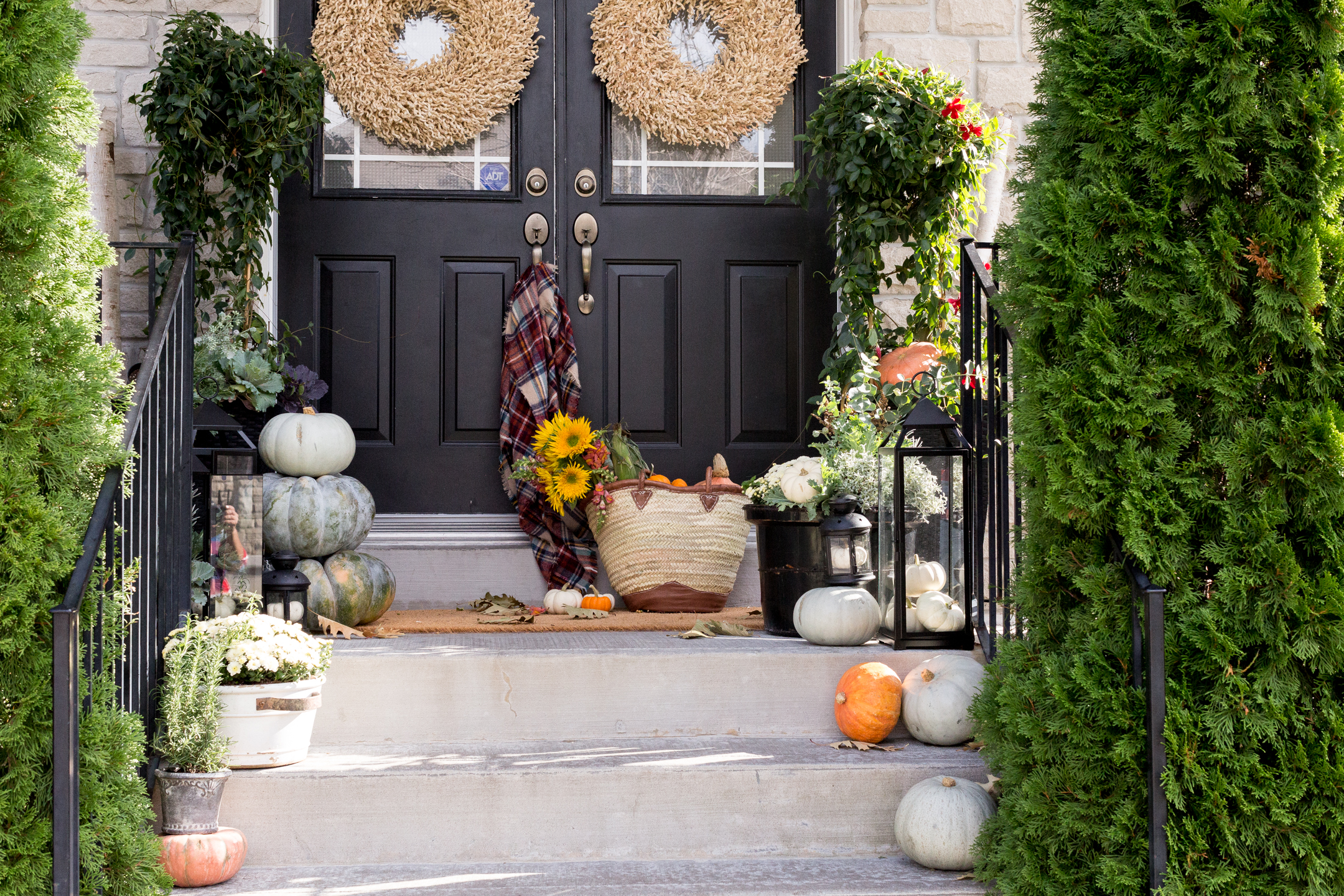 Hello again my sweet friends. If you follow me on Instagram, you may have seen me working on our front porch this week. I have gotten used to neighbors staring at me while I set things up, but this time, it was a little different as the elderly woman from across the street pulled up a chair and sipped her tea while she watched me, the entire time. She looked puzzled as to why I was walking up and down the street picking up fallen leaves from various front yards only to scatter them across our porch. I can't say I blame her. ha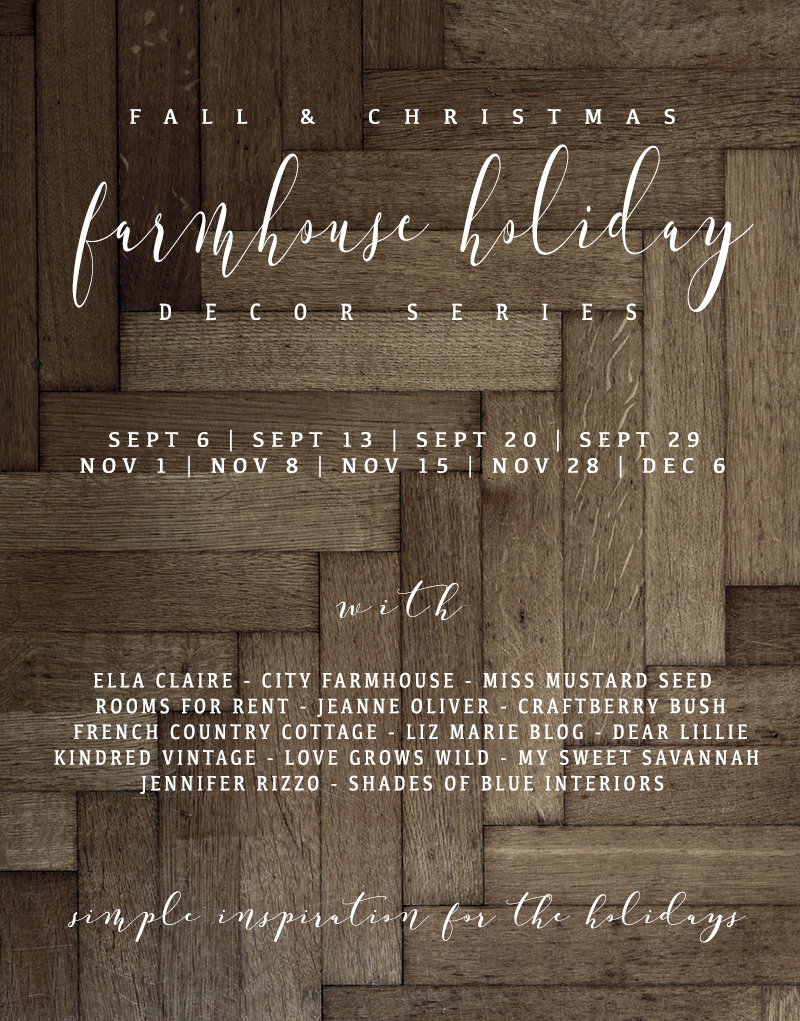 As you can see, this is our last fall series, but we will resume in November with some Christmas ideas.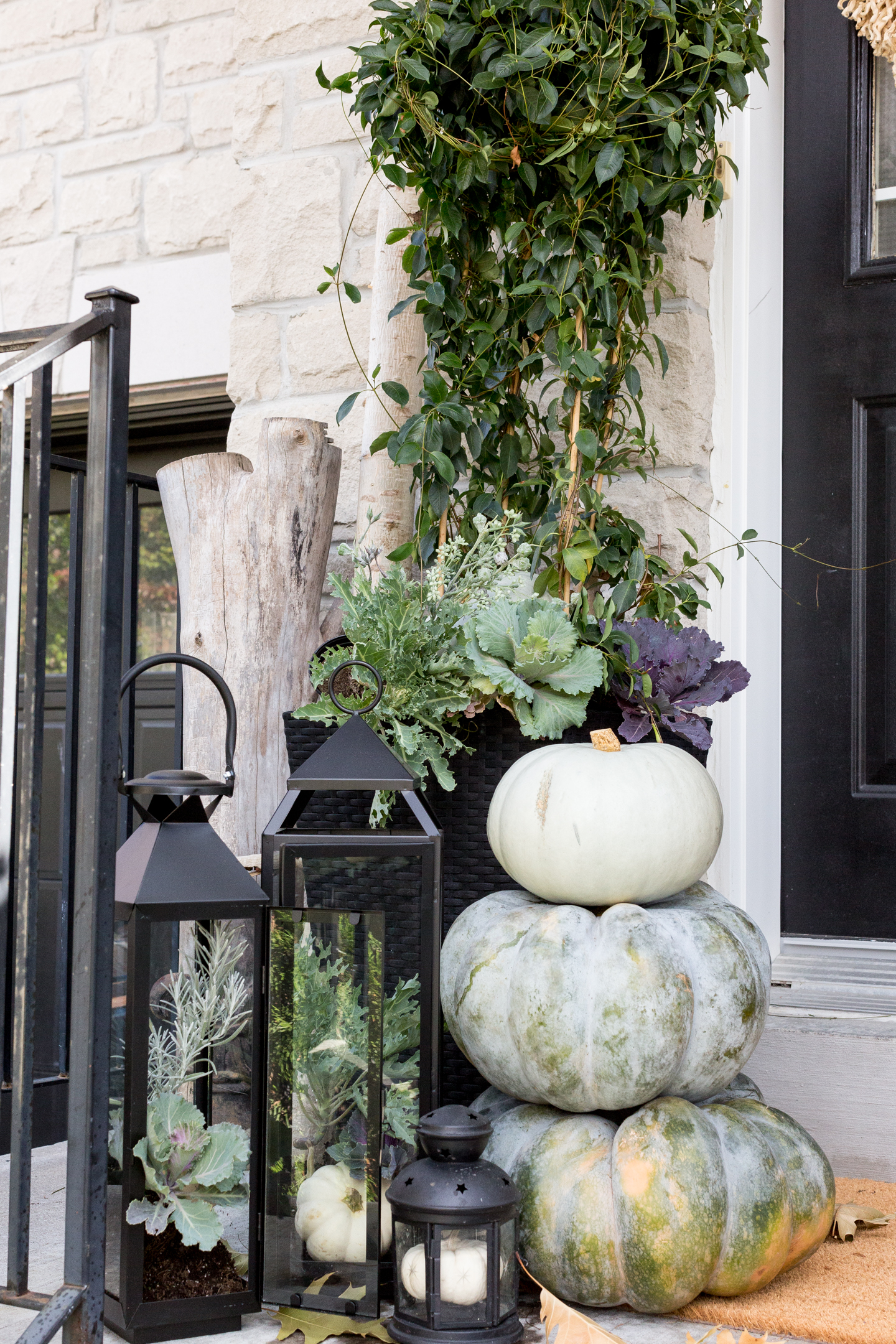 I'm happy to be joining my talented friends again, this time with Joss & Main helping us pretty up our fall porches.
Each fall, I battle with wanting to decorate our planters with beautiful fall mums or kale, like this, but I know I would feel guilty getting rid of the still very much thriving topiary (I can't remember the name of the plant). So I decided to just add a few small kales to the planter instead.  I also planted some in these pretty lanterns from Joss & Main.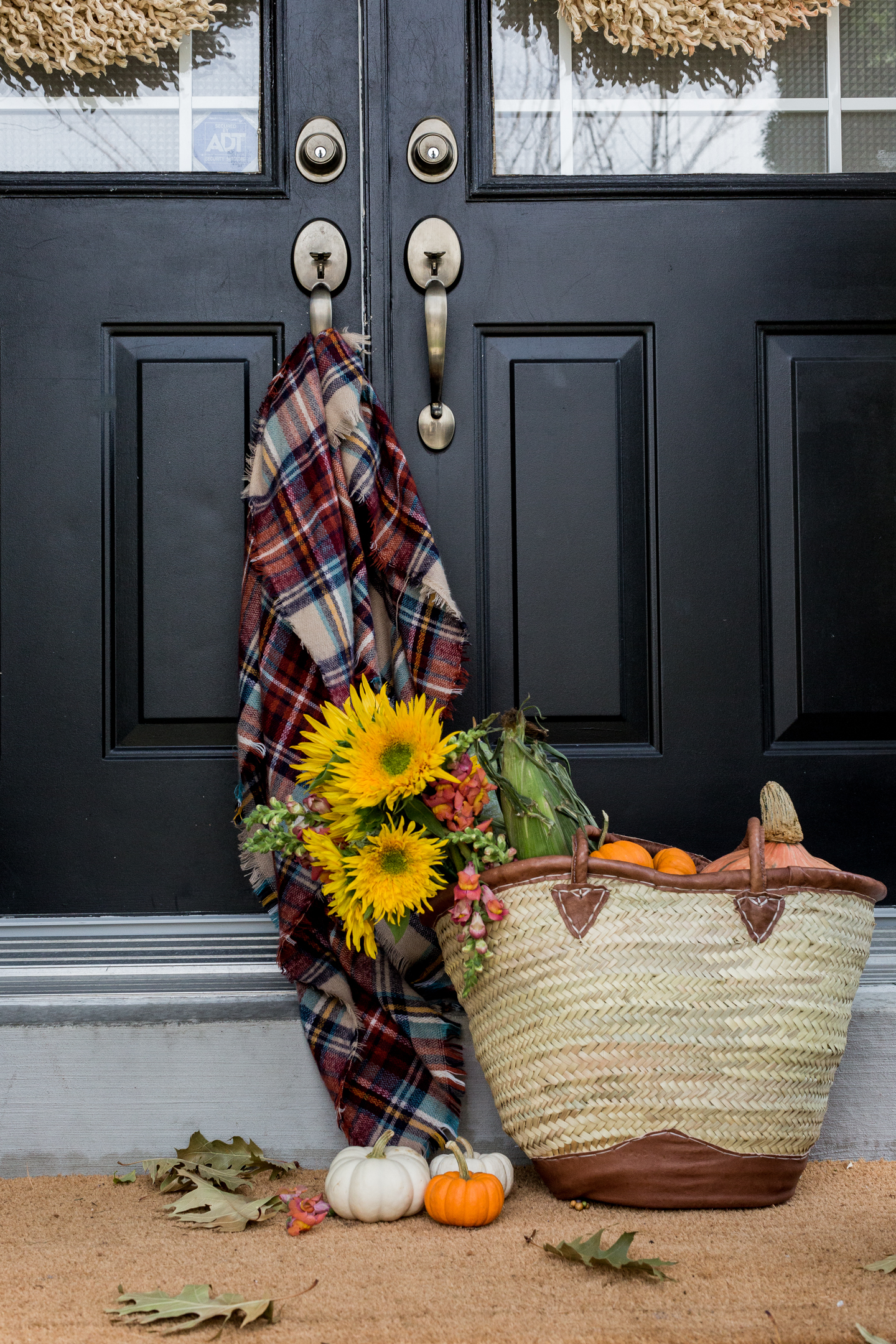 I originally thought I would use all neutrals, but soon realized that fall outside is all about color, so I added a few touches of orange.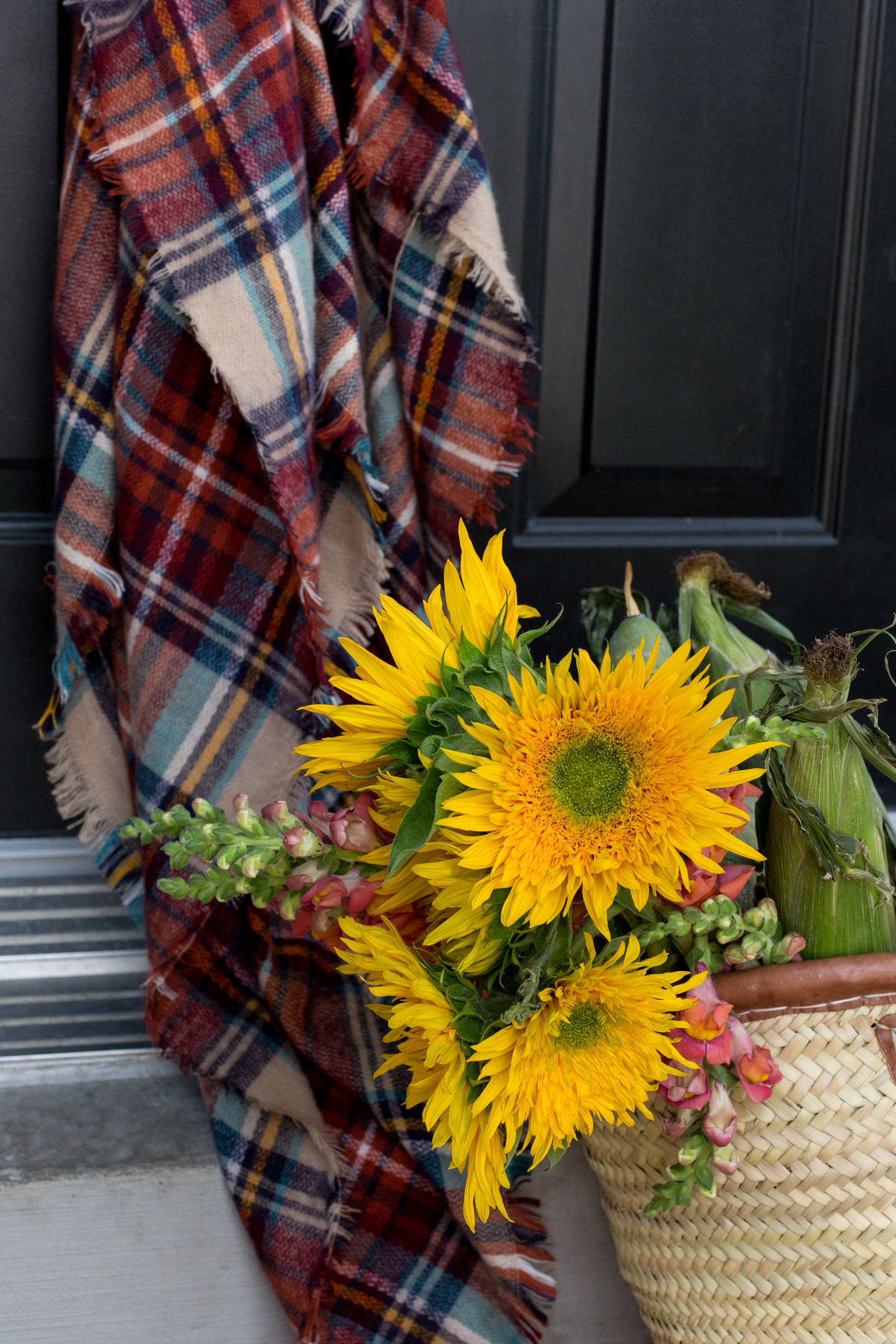 I had gone to the grocery store to pick up some flowers for an upcoming project and decided to incorporate them into the shot.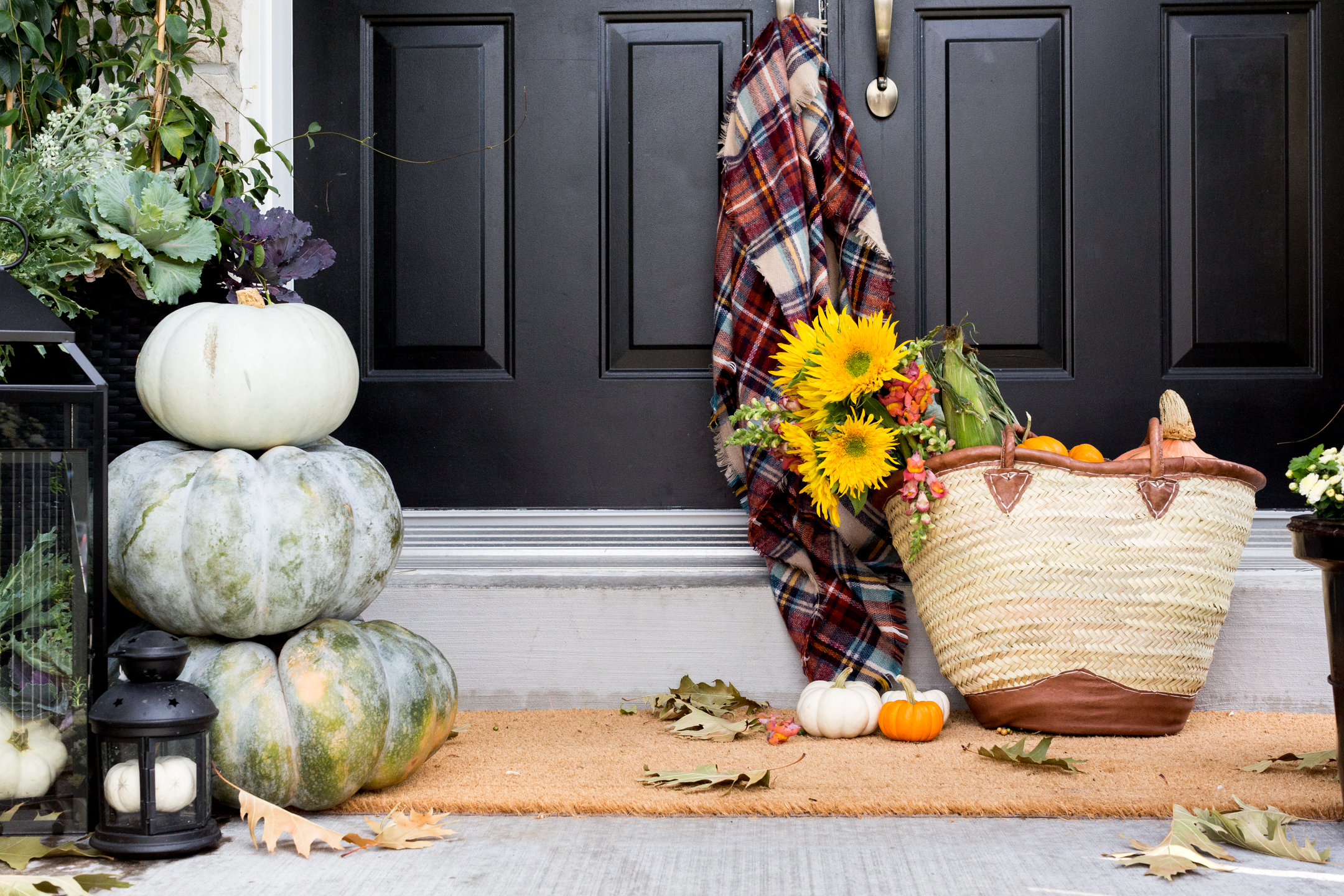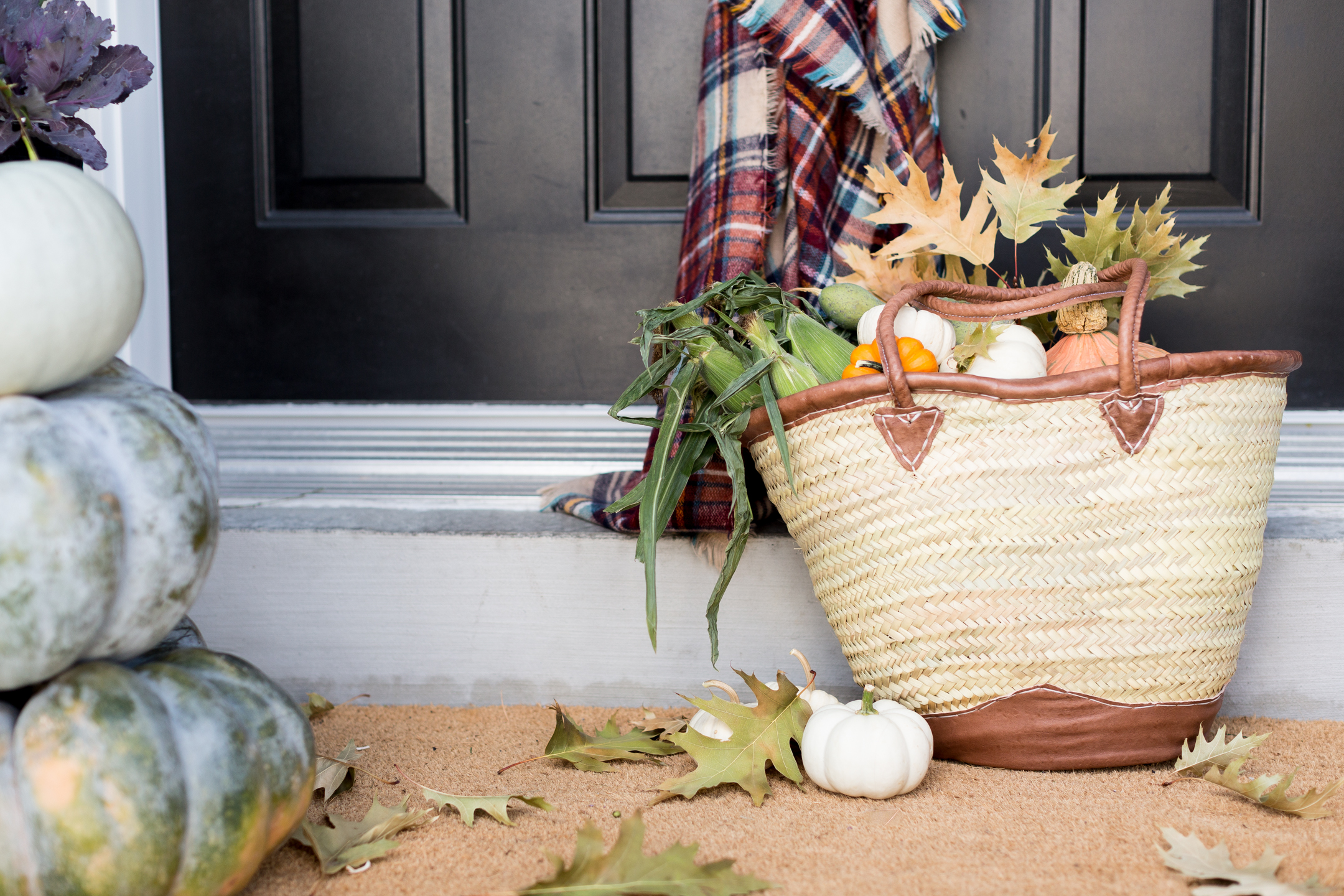 Then I realized the flowers were starting to get really sad as I hadn't used them yet so I ran inside to complete the project. The story of my life…jumping from one project to the next.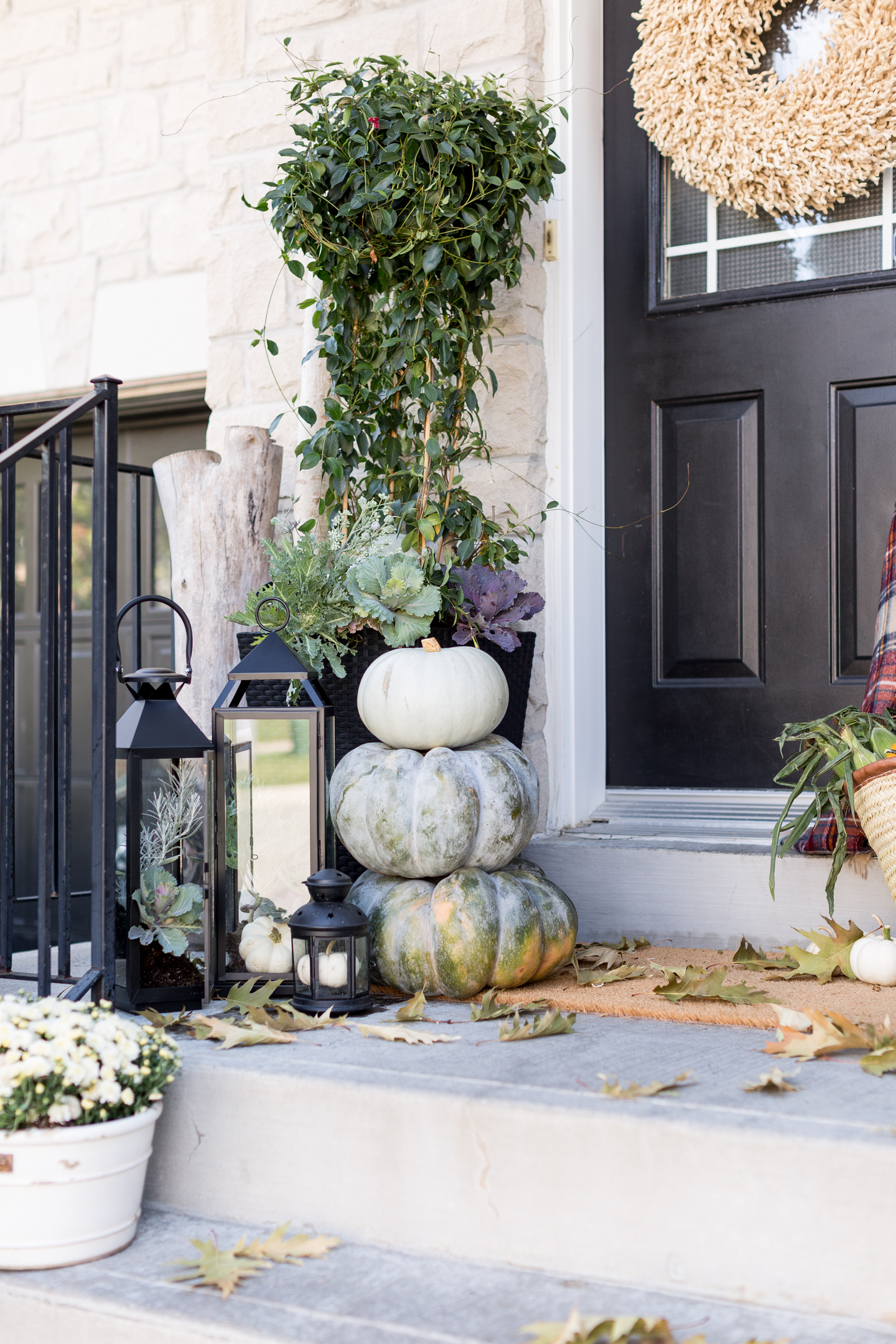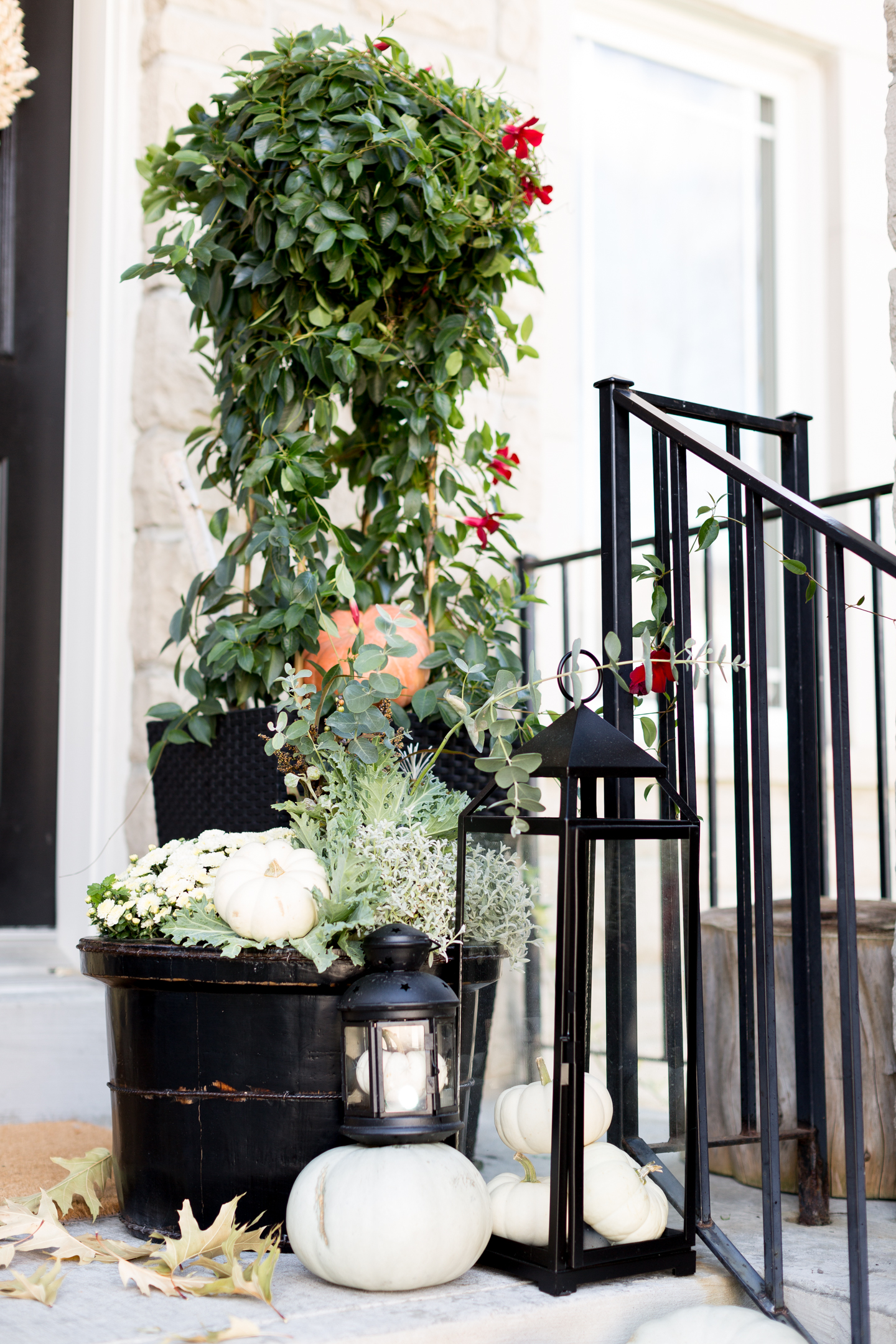 On the other side of the porch, I used this gorgeous vintage bucket, also from Joss & Main, as a planter. Oh and while at the nursery, I found some baby Eucalyptus. I love it so much.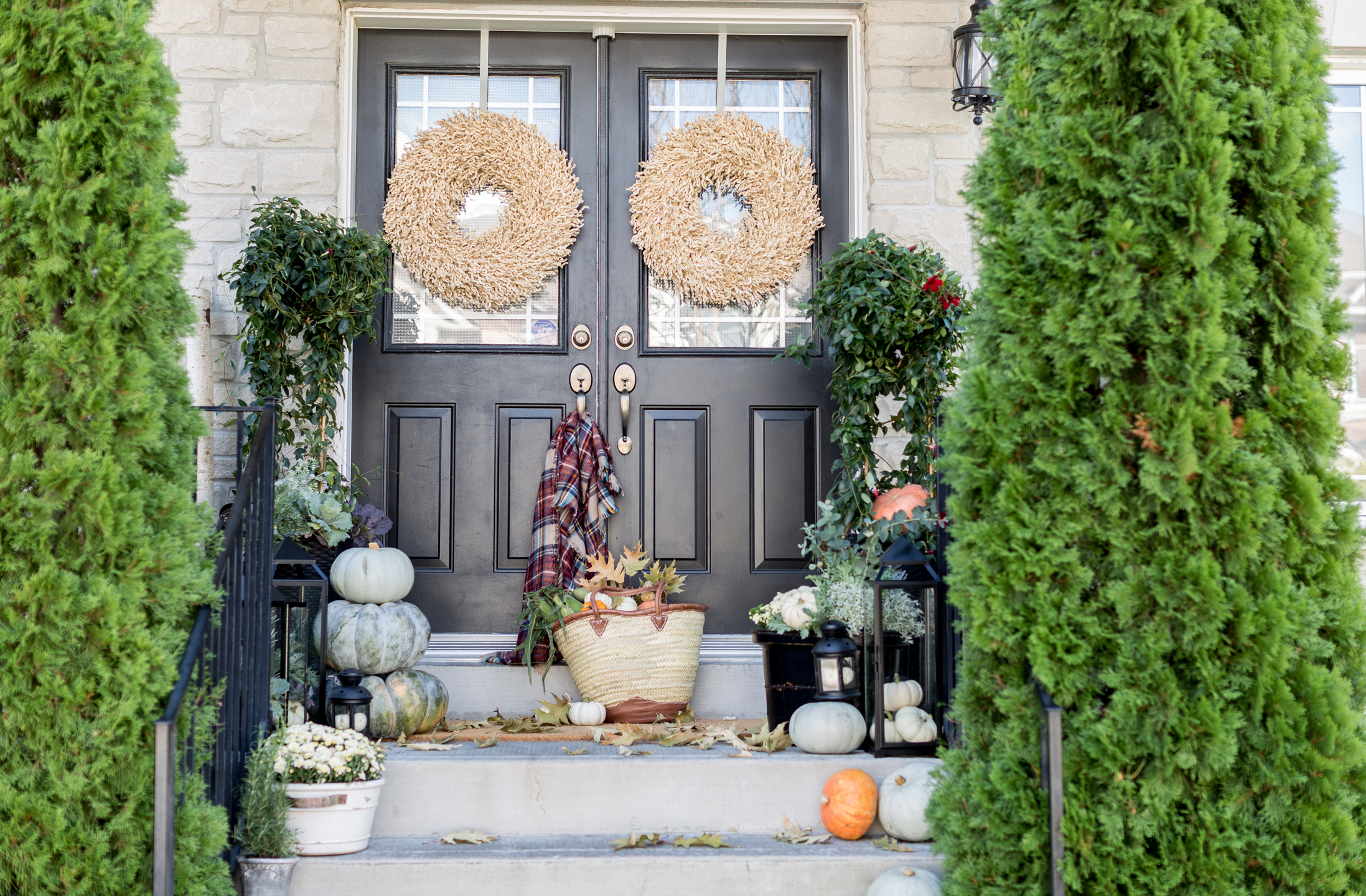 I'm still not sure if the wreaths coordinate too well, but I love how different they are and really wanted to use them.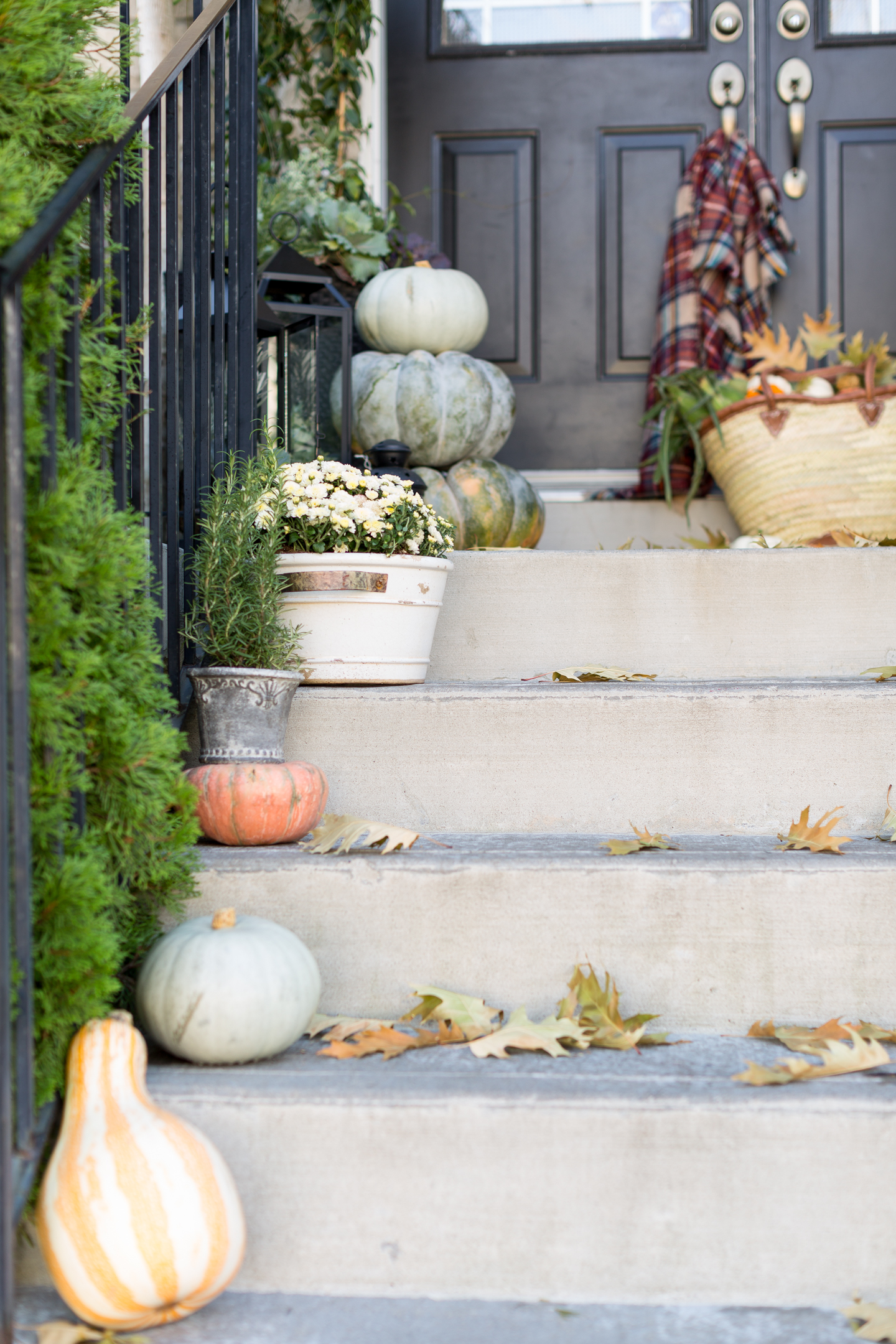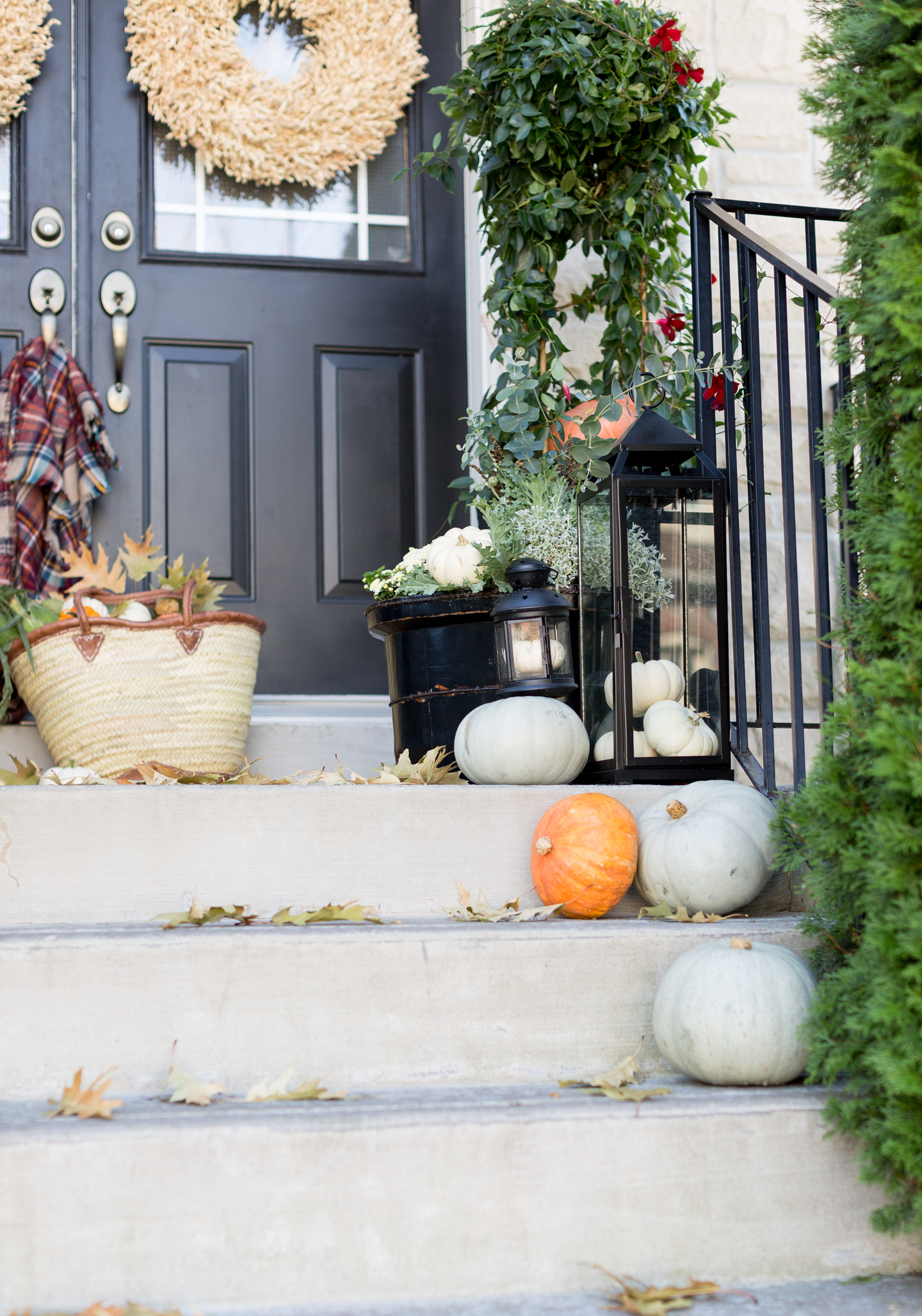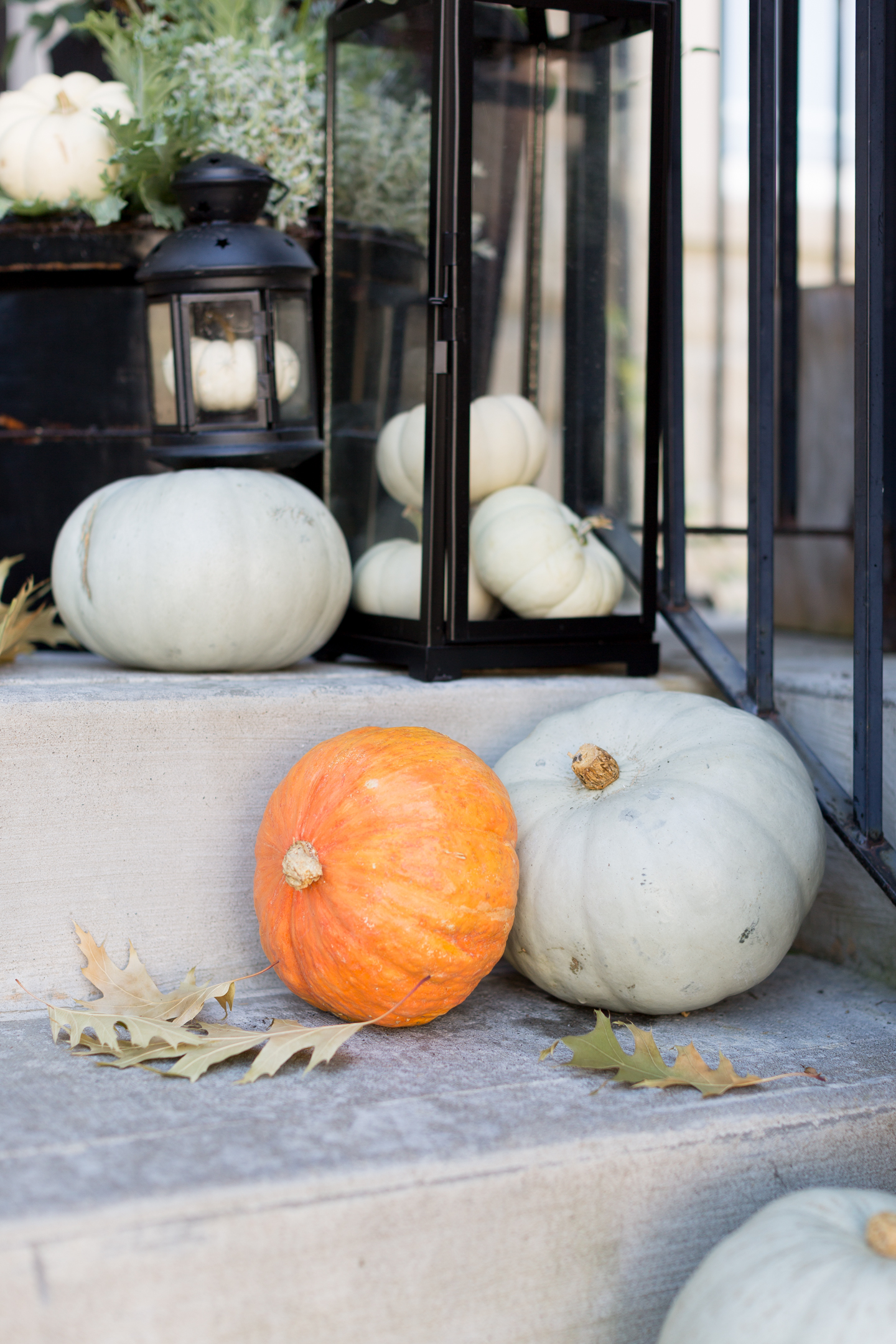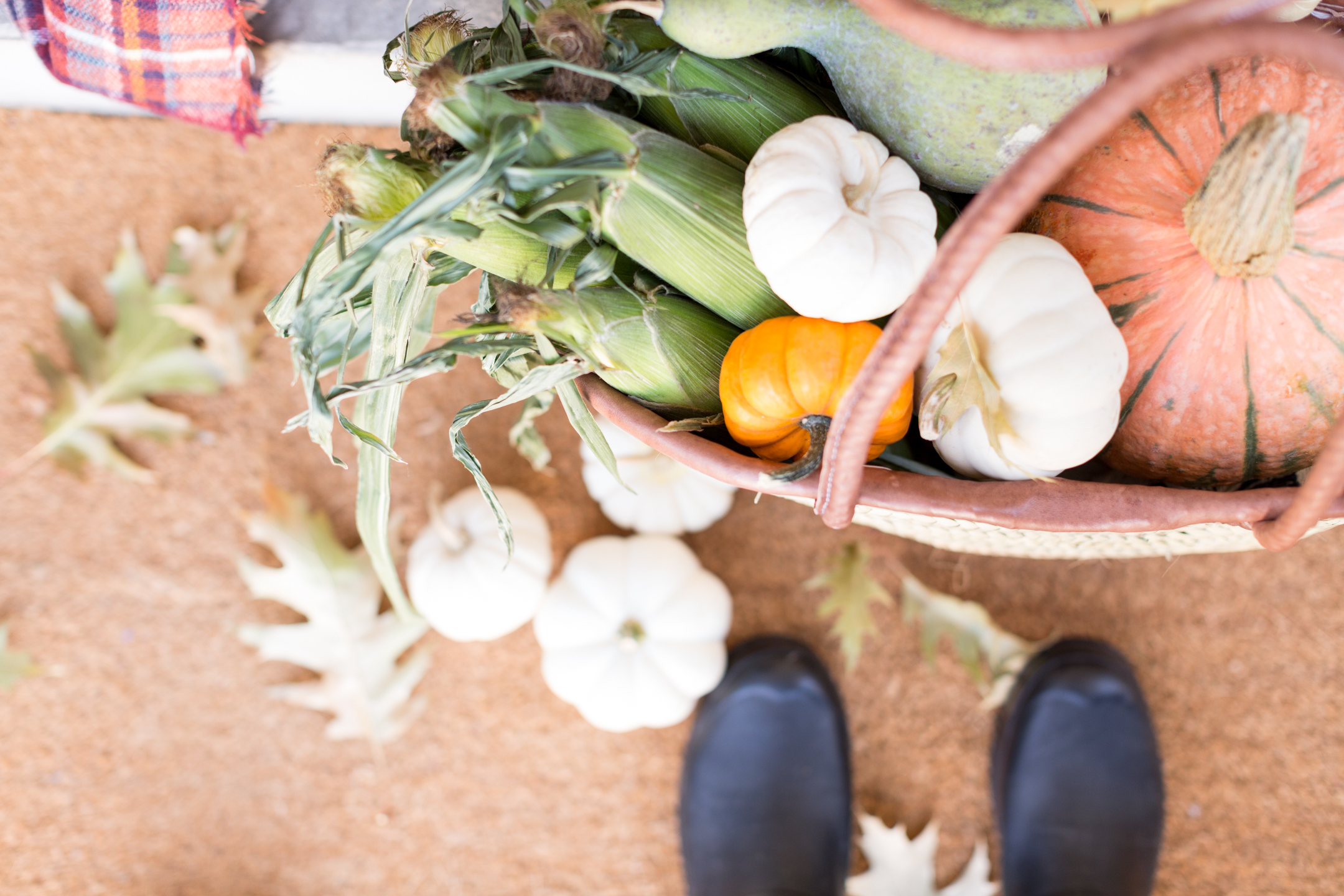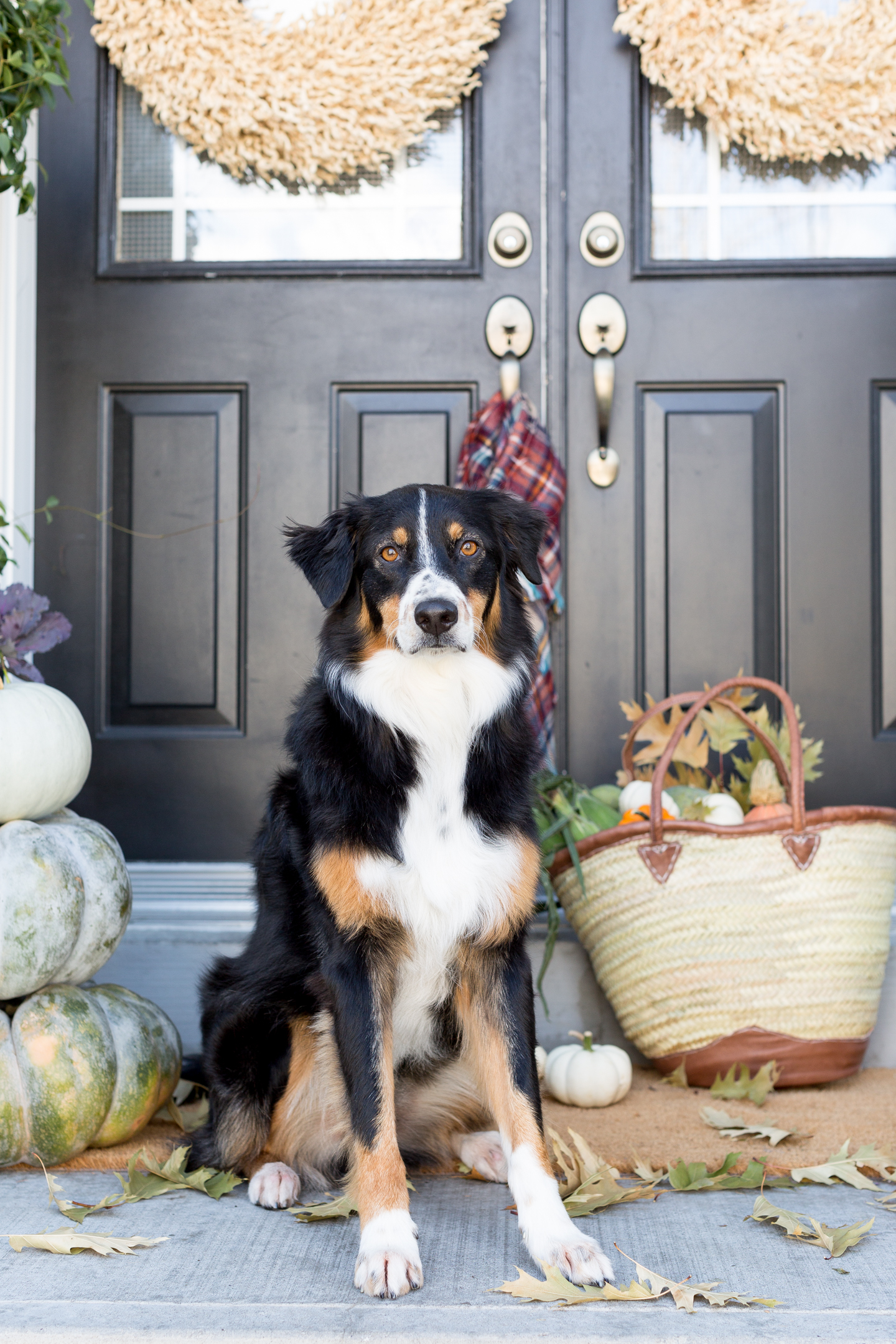 And of course, our front porch post would not be complete if this guy wasn't involved.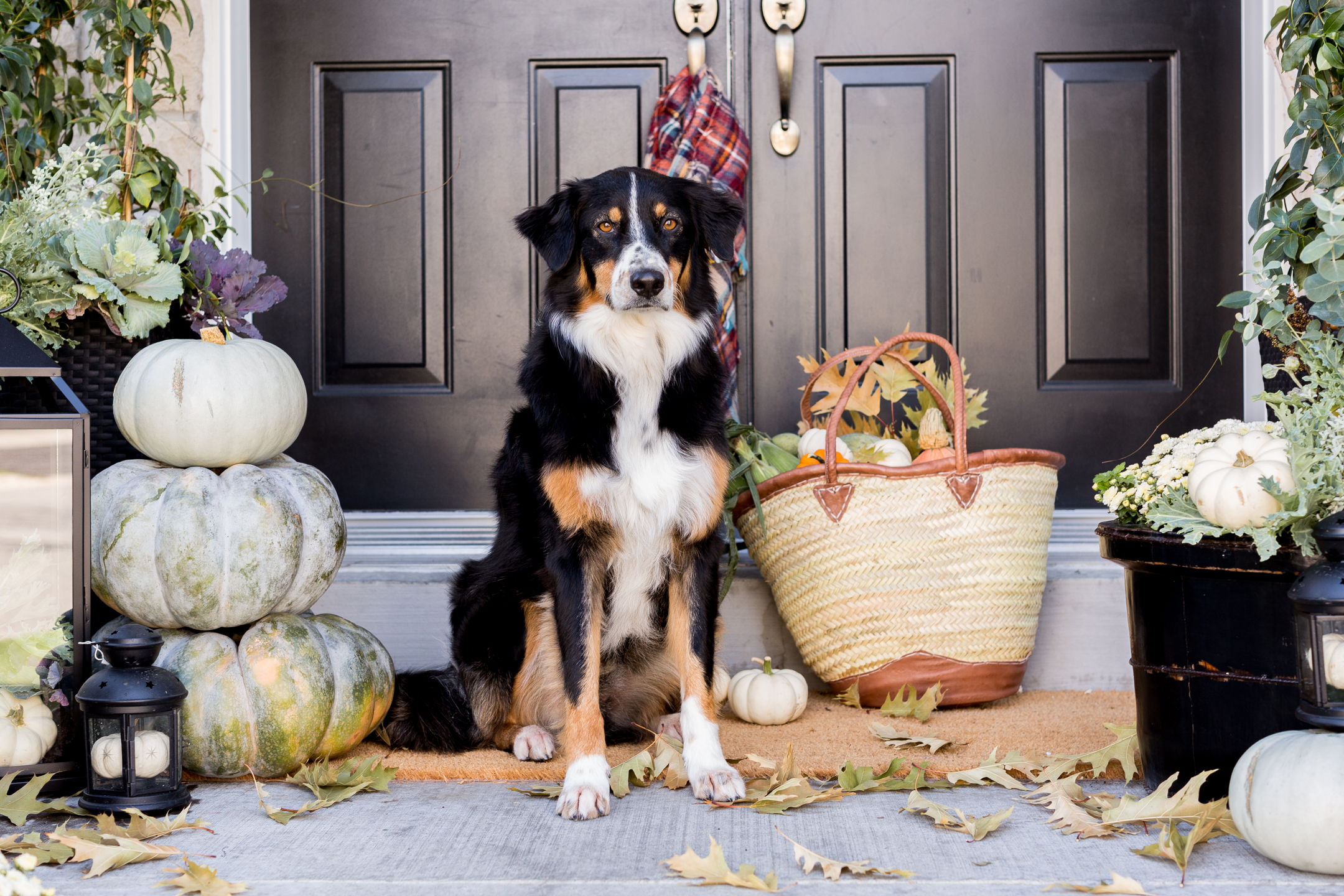 He looks so serious in these photos, perhaps because he was eager to go catch a squirrel nearby.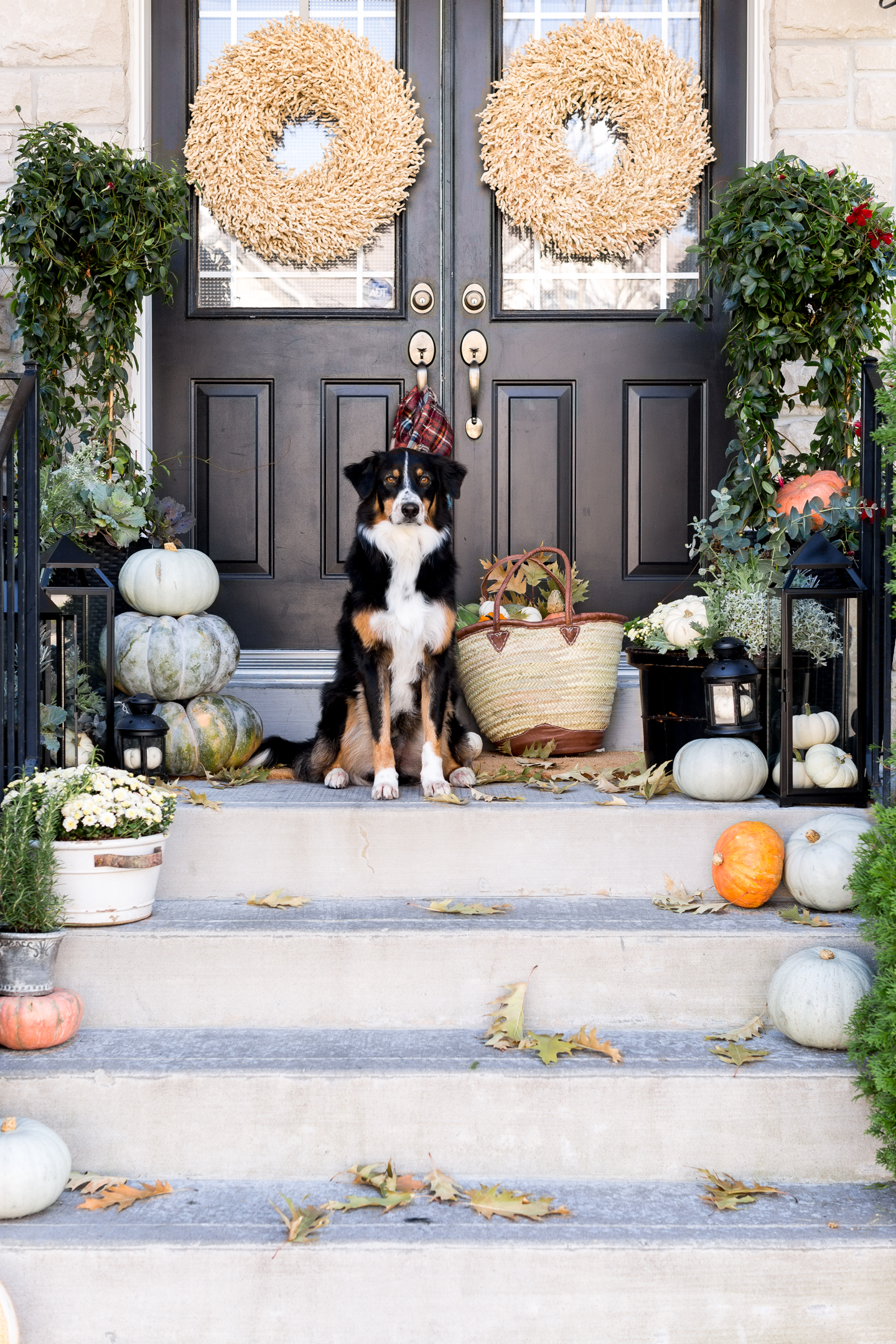 Our poor pup suffers from seasonal allergies and as his paws get super itchy, he licks and gnaws at them making them almost. Fortunately, the allergies go away as soon as the temperatures cool down and he's almost all better now.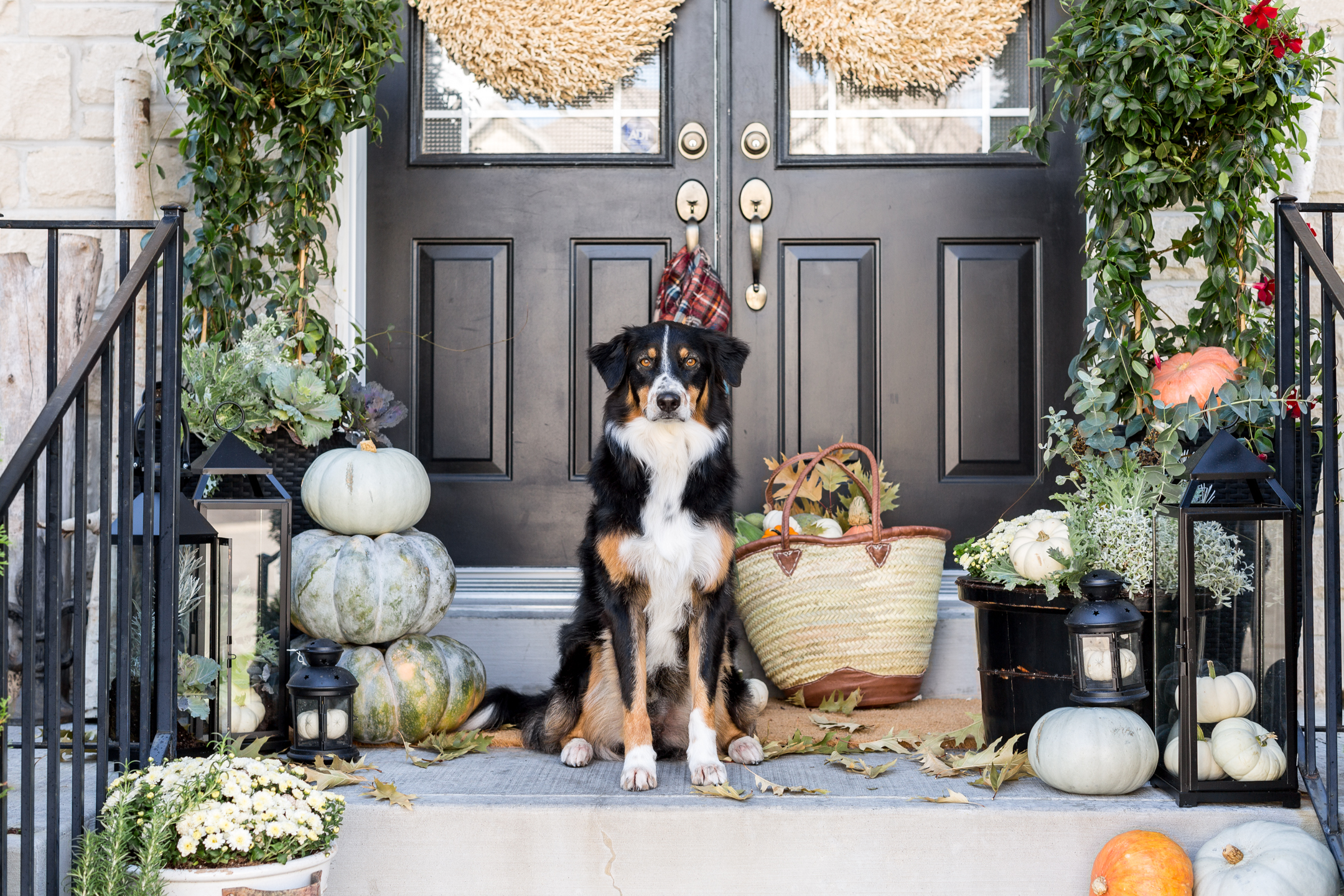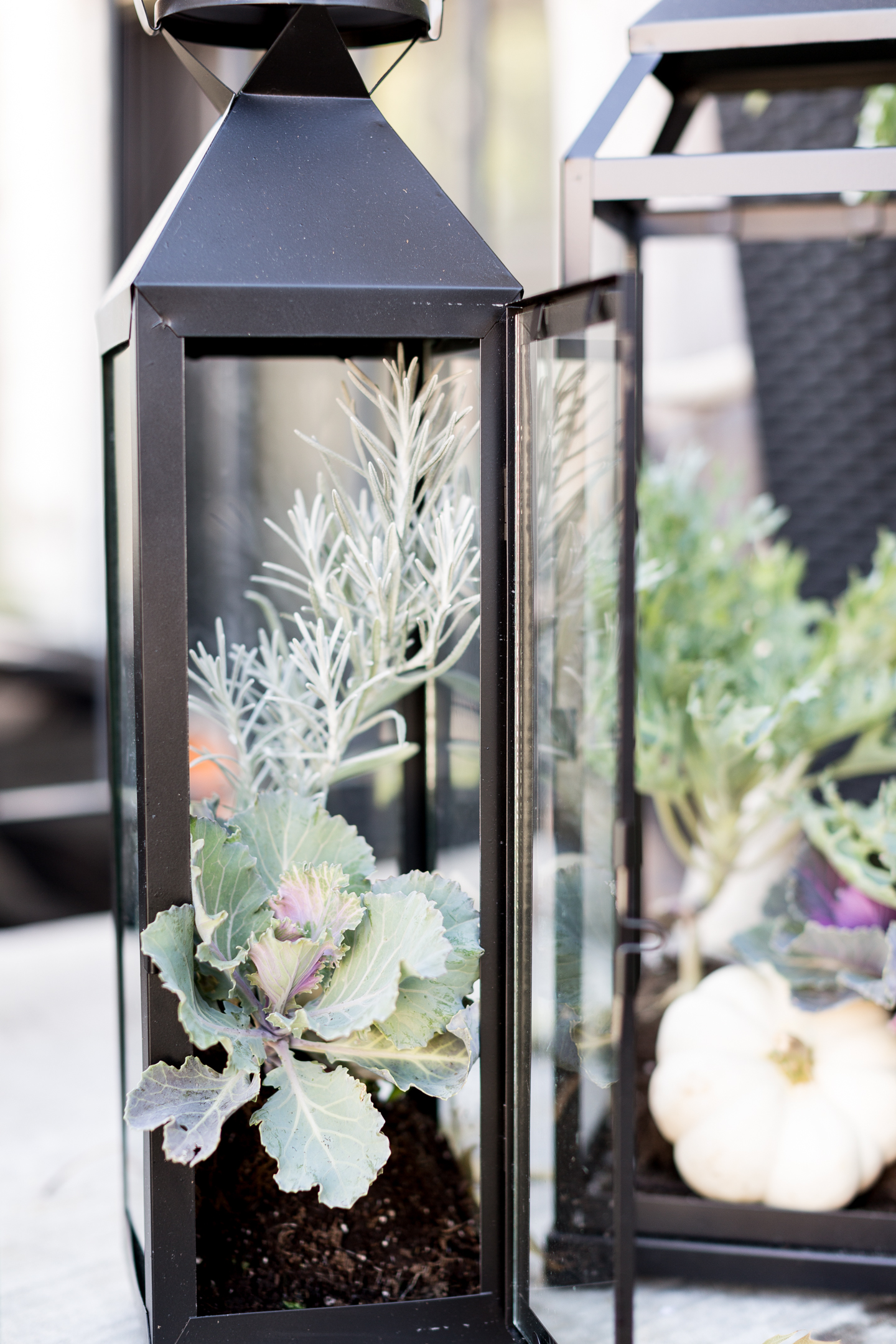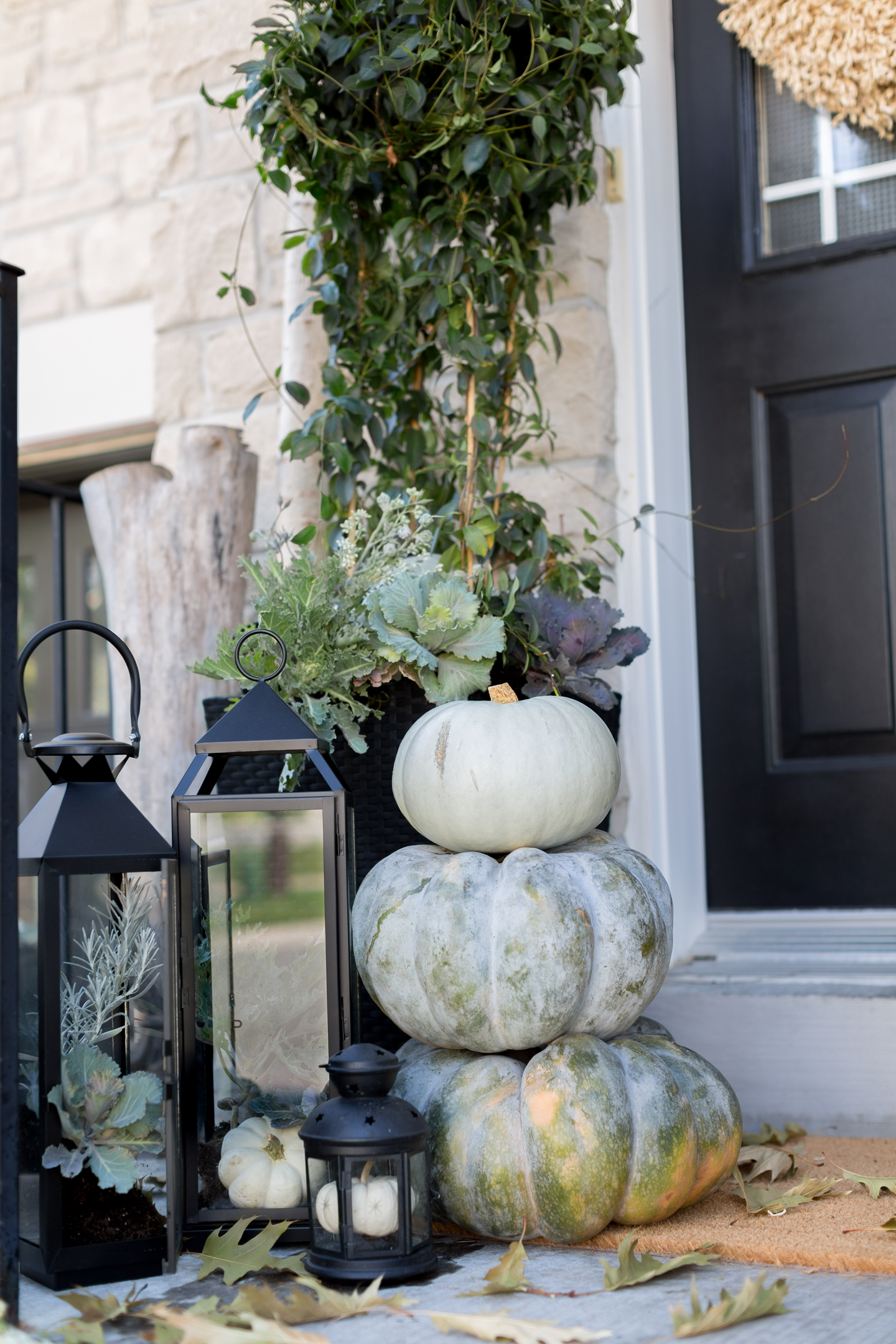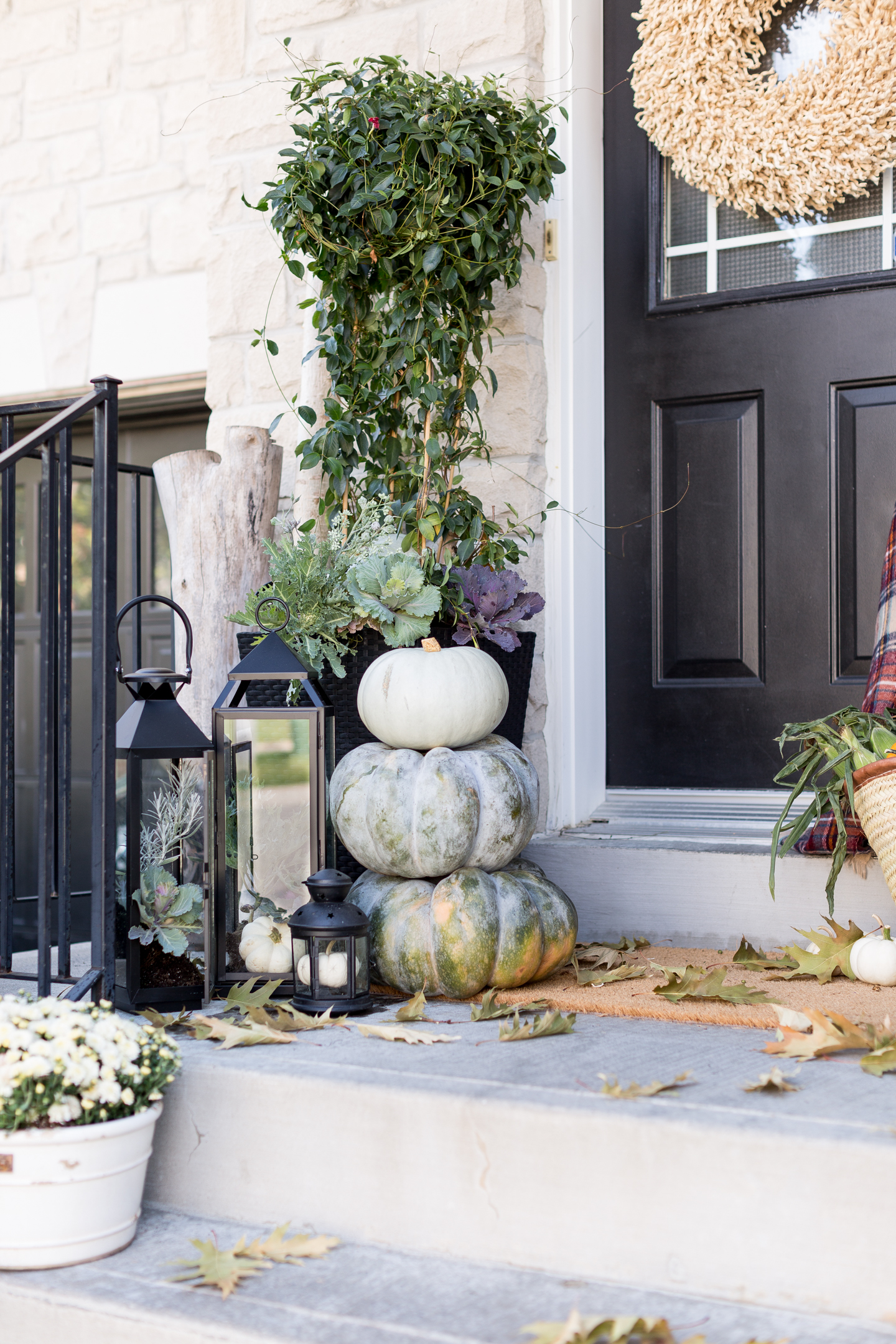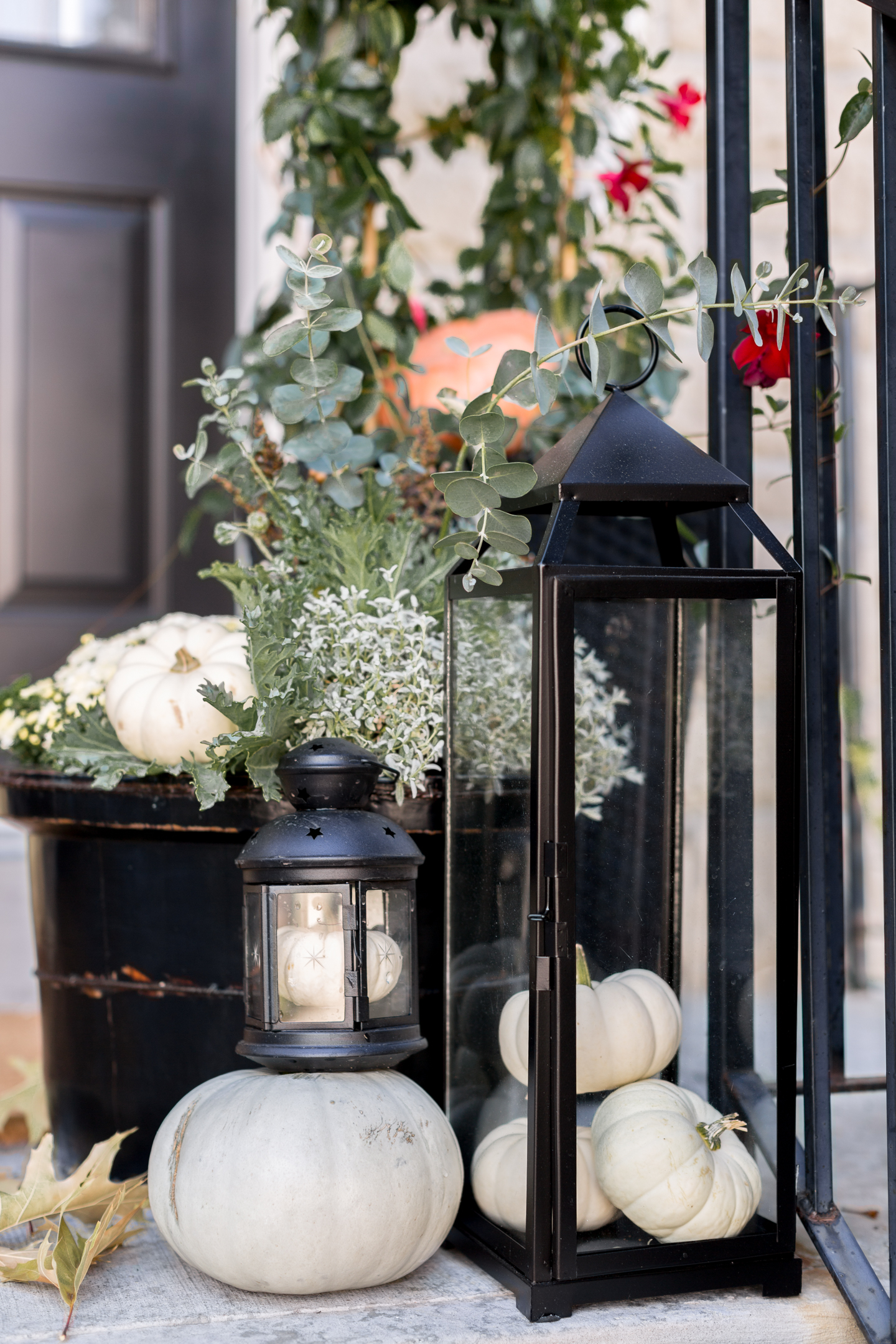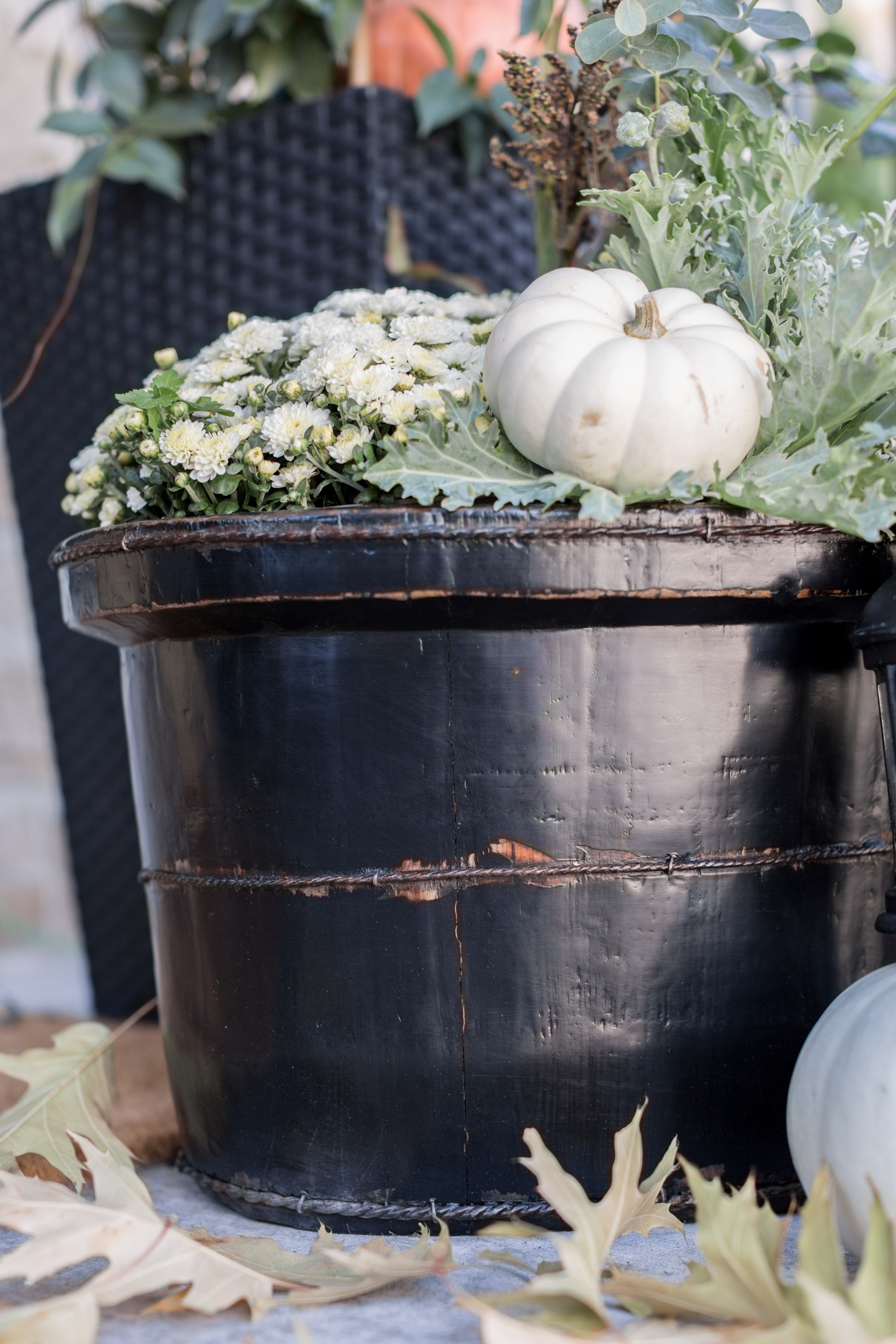 Here's a closer look at the gorgeous bucket.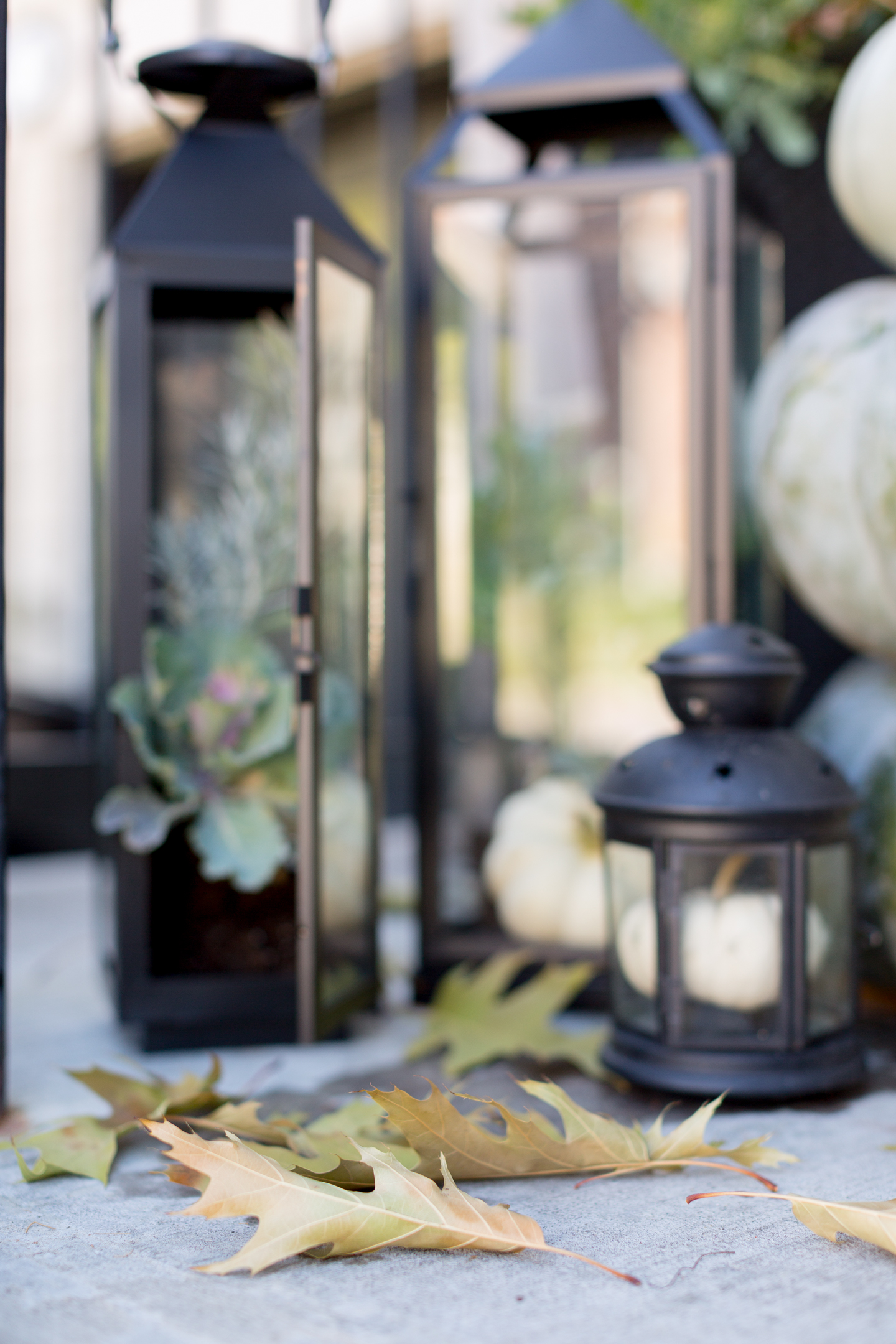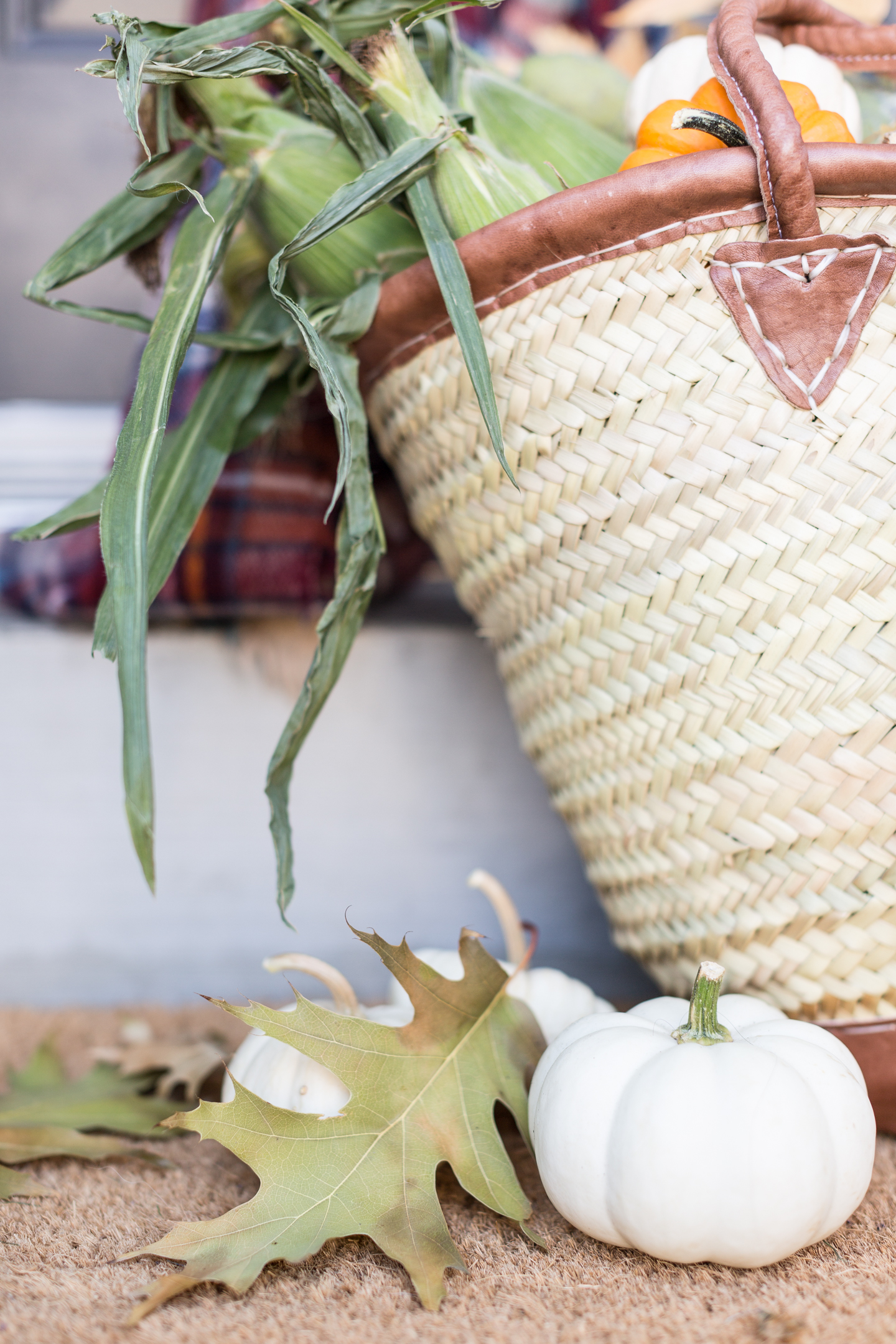 This beautiful French basket is from Wayfair.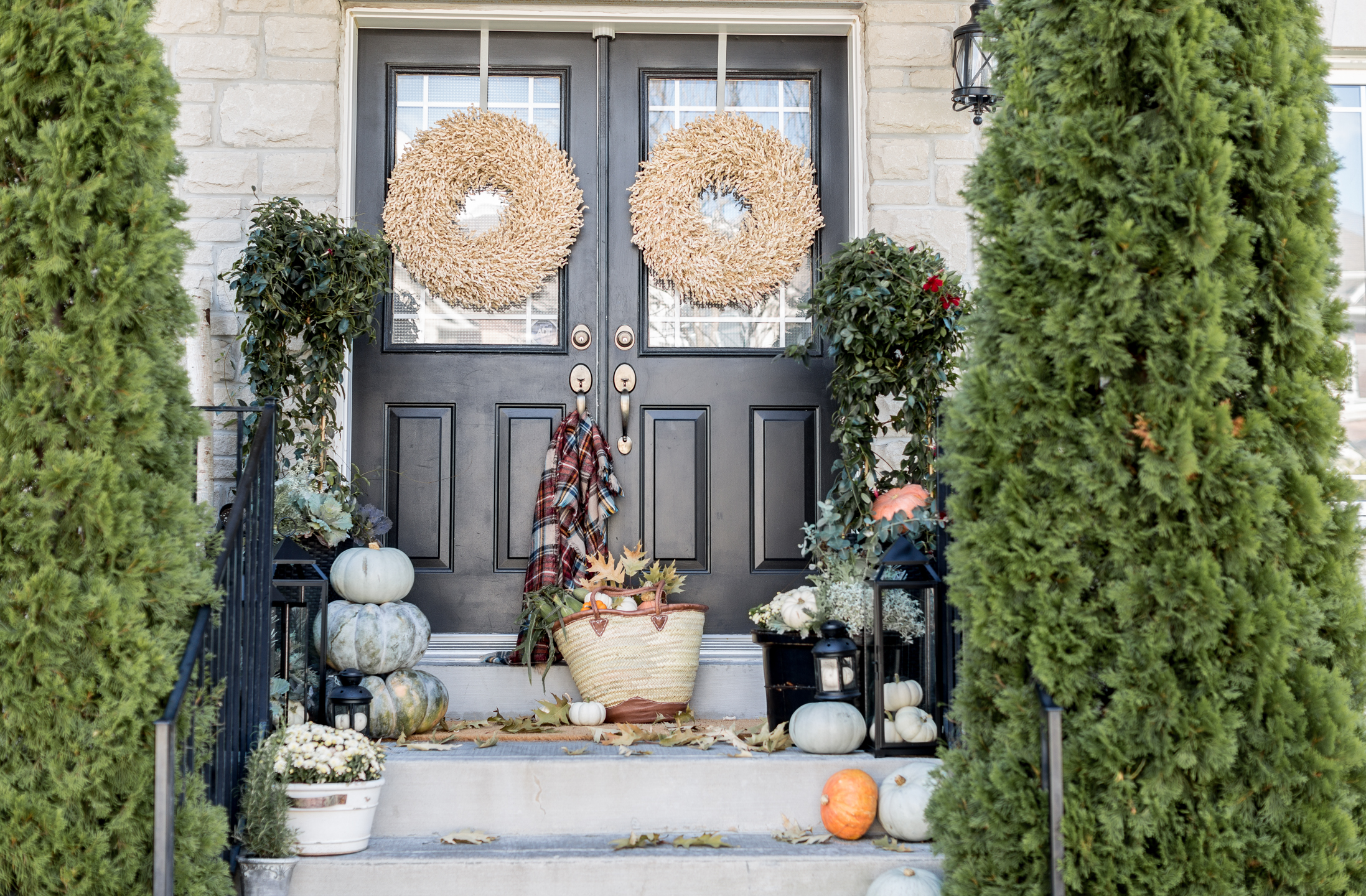 And there you go…another fall porch in the books. Please don't forget to visit my friends and their gorgeous porches.
Also, for those of you who have Instagram, Joss & Main is giving away a $500 shopping spree to one lucky winner! To enter, you simply need to share your fall front porch with #designtheoutdoors."
Thank you so much for visiting today…xo
You can shop the post below
Ella Claire | City Farmhouse | Rooms For Rent | Shades of Blue Interiors
My Sweet Savannah | Dear Lillie | Love Grows Wild | Miss Mustard Seed
Jeanne Oliver | Jennifer Rizzo Design | Kindred Vintage | Liz Marie Blog