Hey guys – I hope you all had a nice week.
I'm excited to welcome you once again to our humble home for this year's BSHT Summer Home Tour, hosted by my sweet girl Lindsay from the White Buffalo Styling Co.. If you're coming from Eileen's blog – A Creative Day, welcome! Don't you just love those tiles in her kitchen?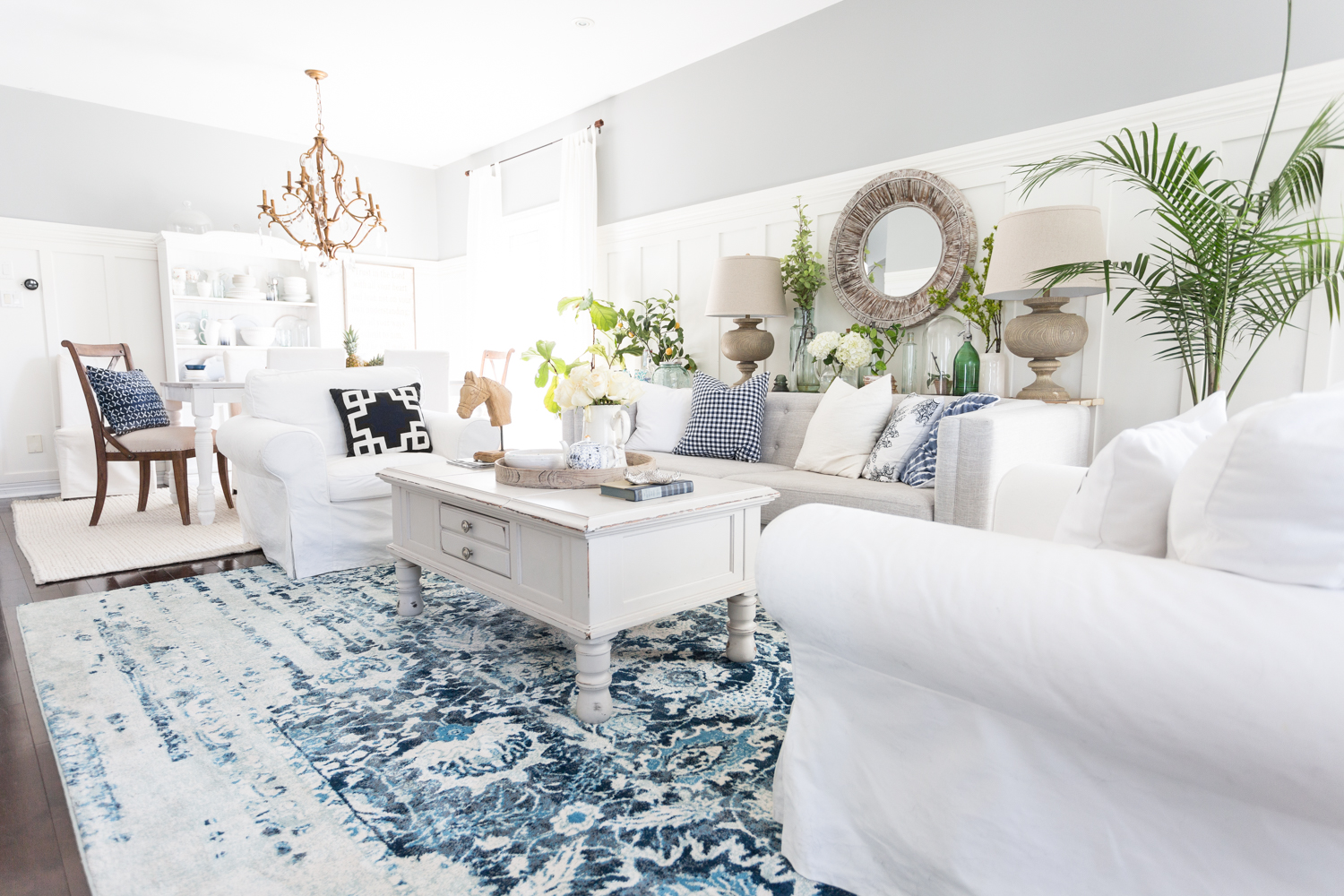 If you follow me on Instagram, you've likely seen our beautiful new rug from RUGS USA. It's kind of a statement rug and offers a nice break from all the white in the space. You can find it HERE.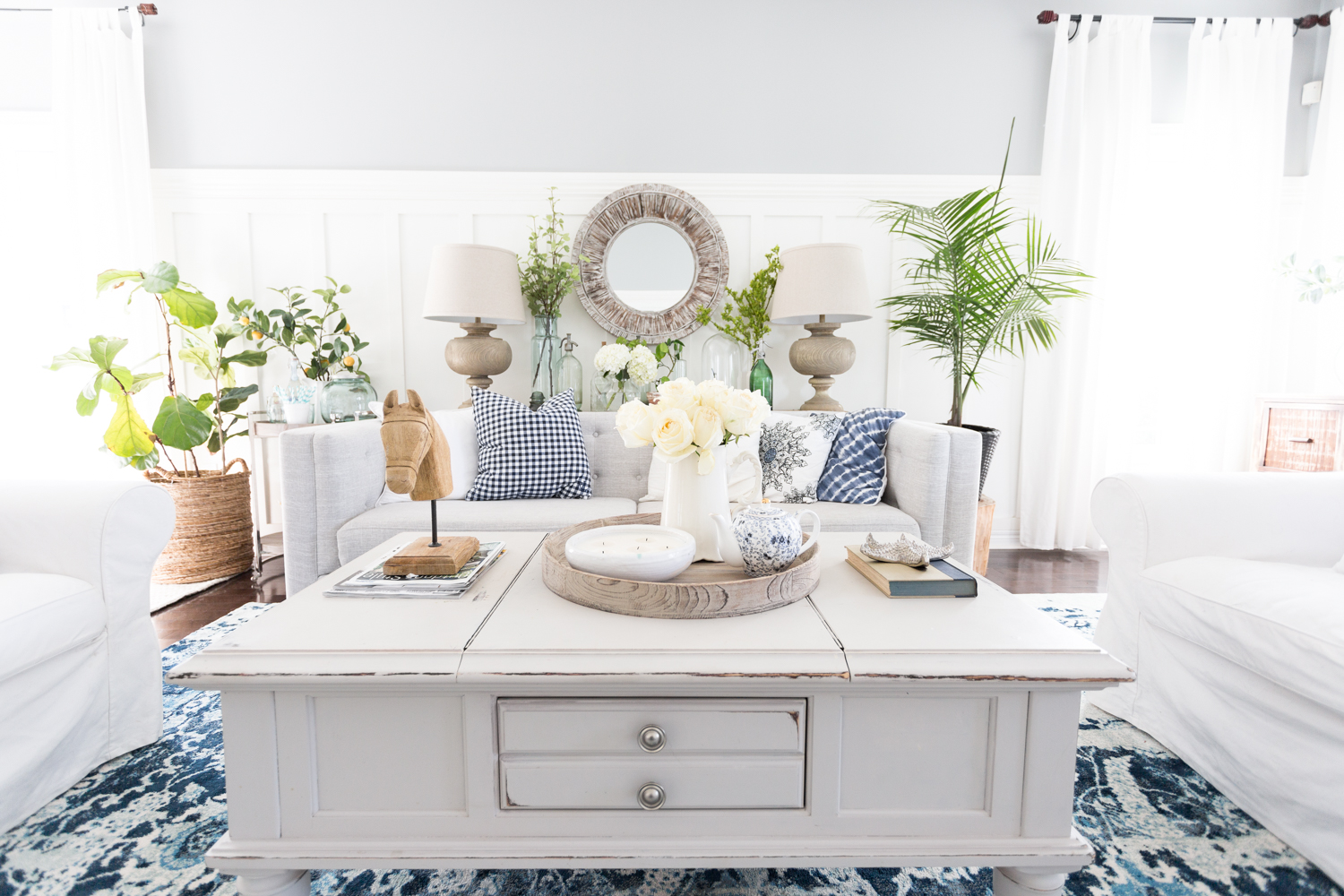 The theme around our home is blues, greens and white…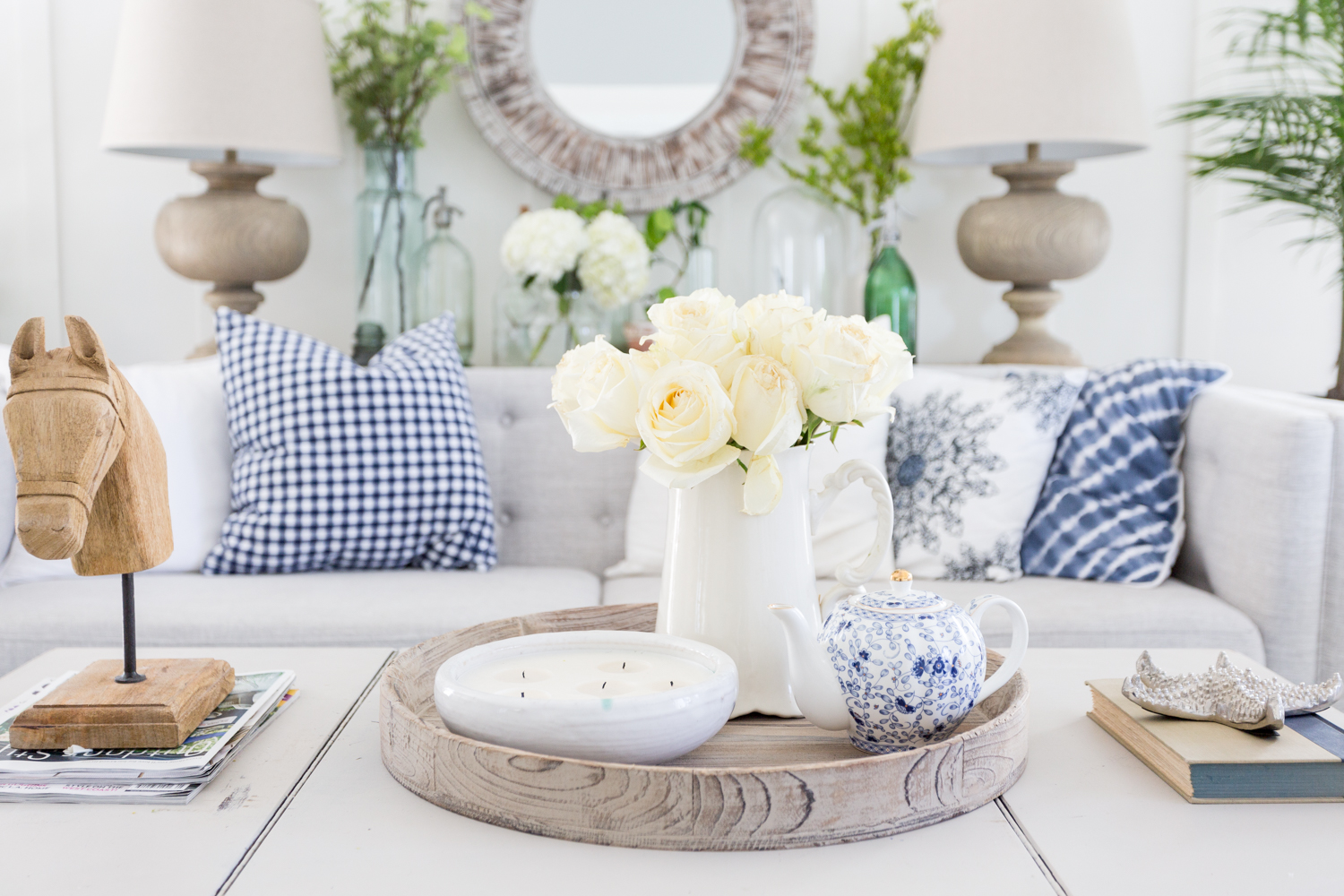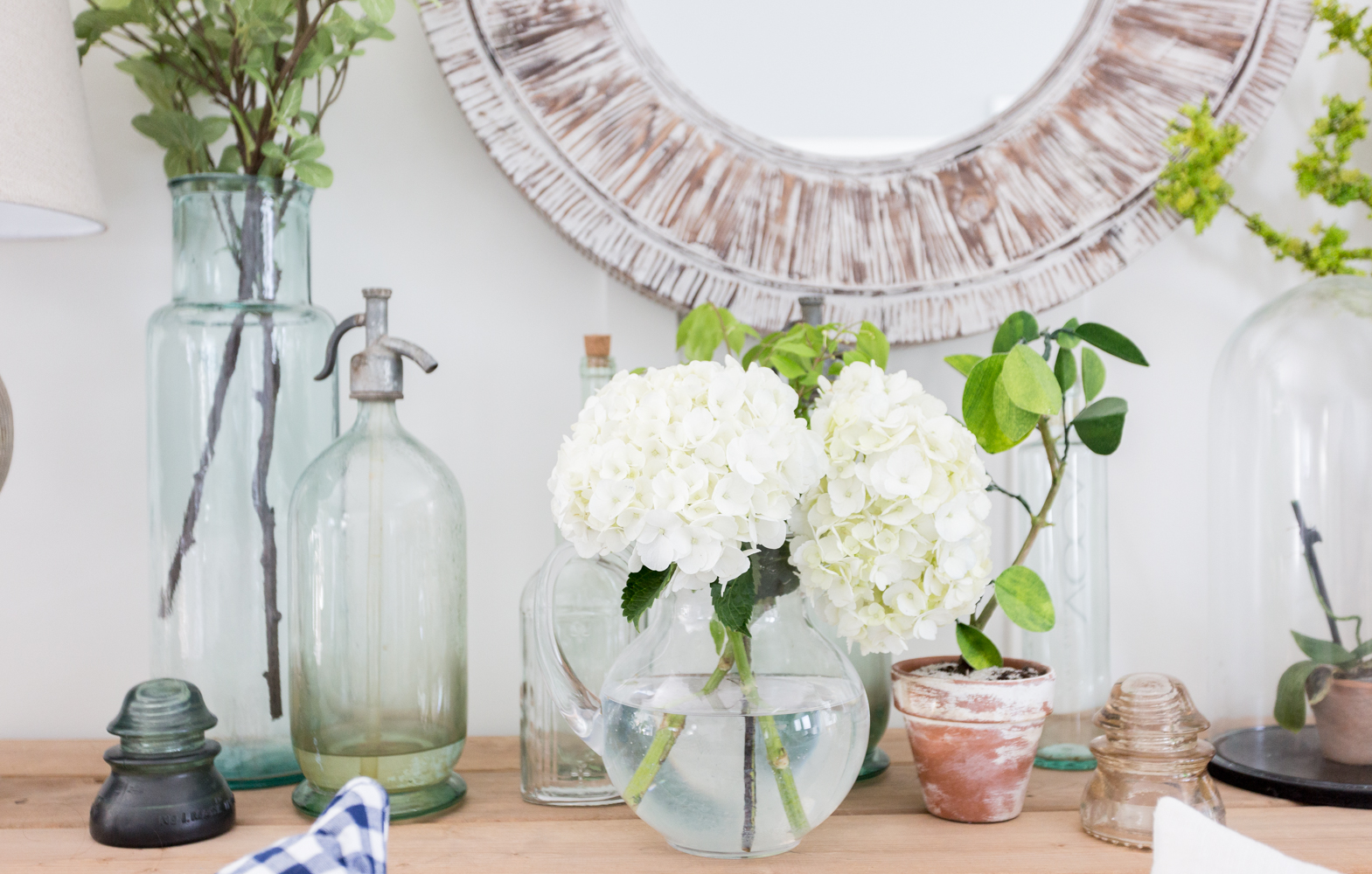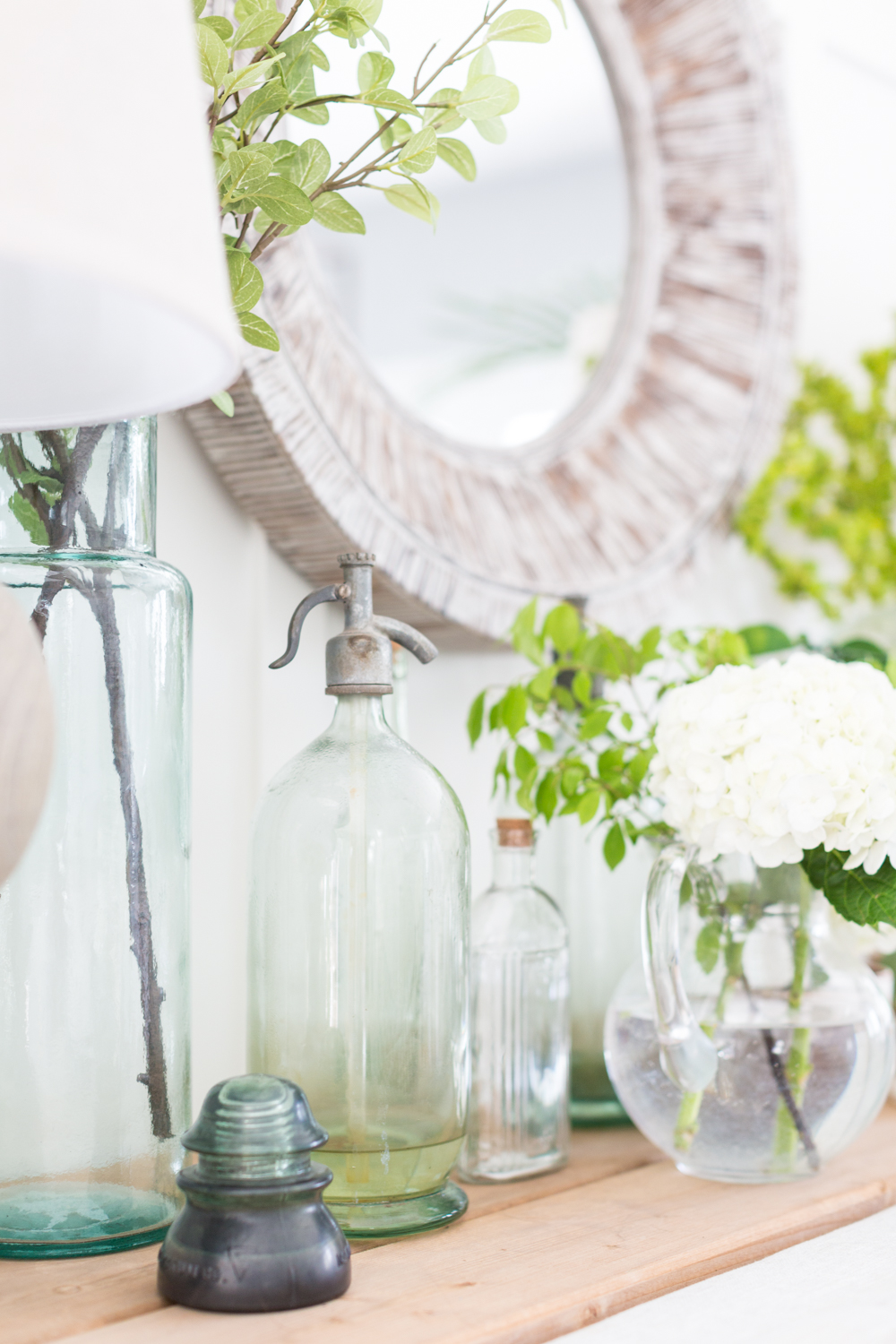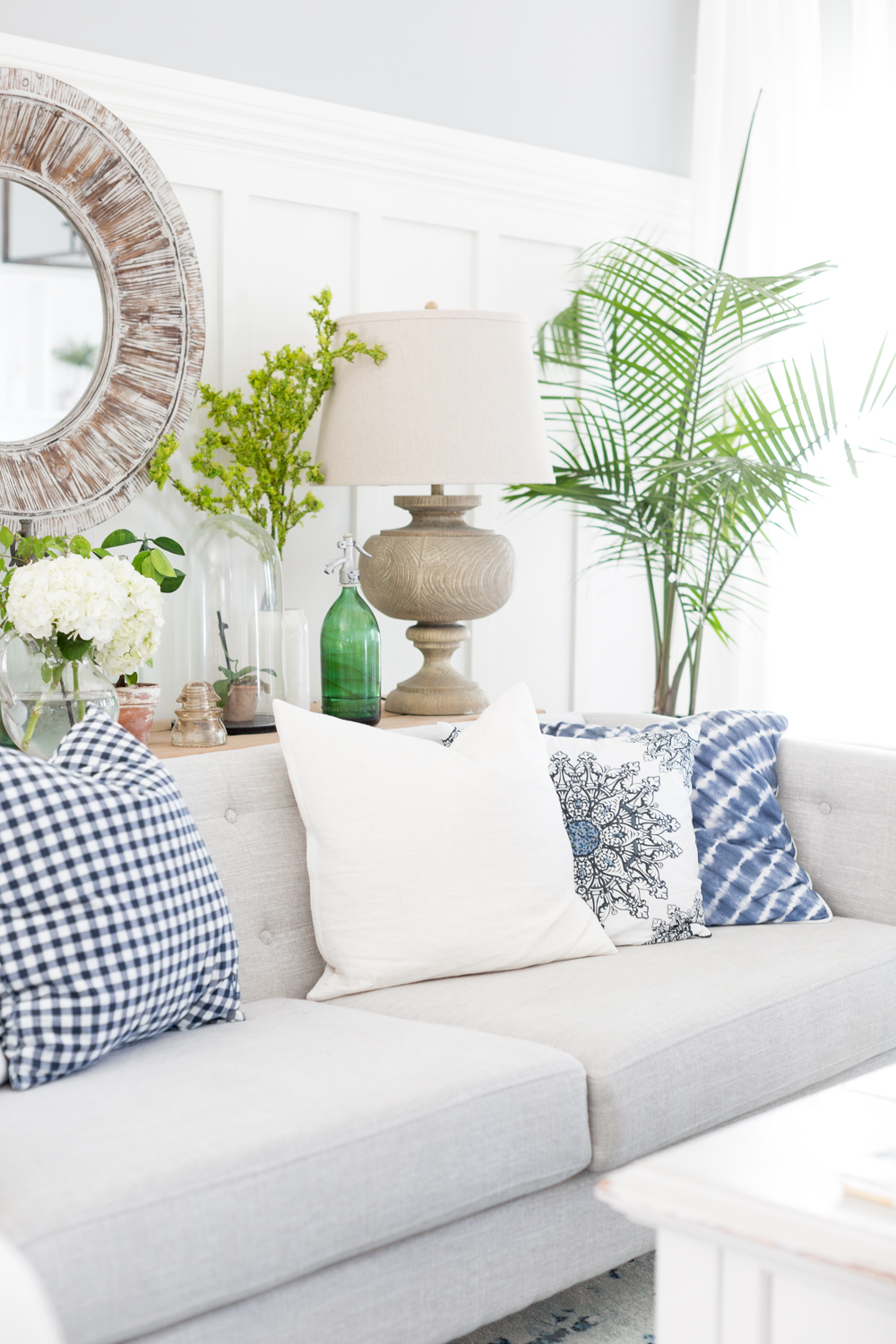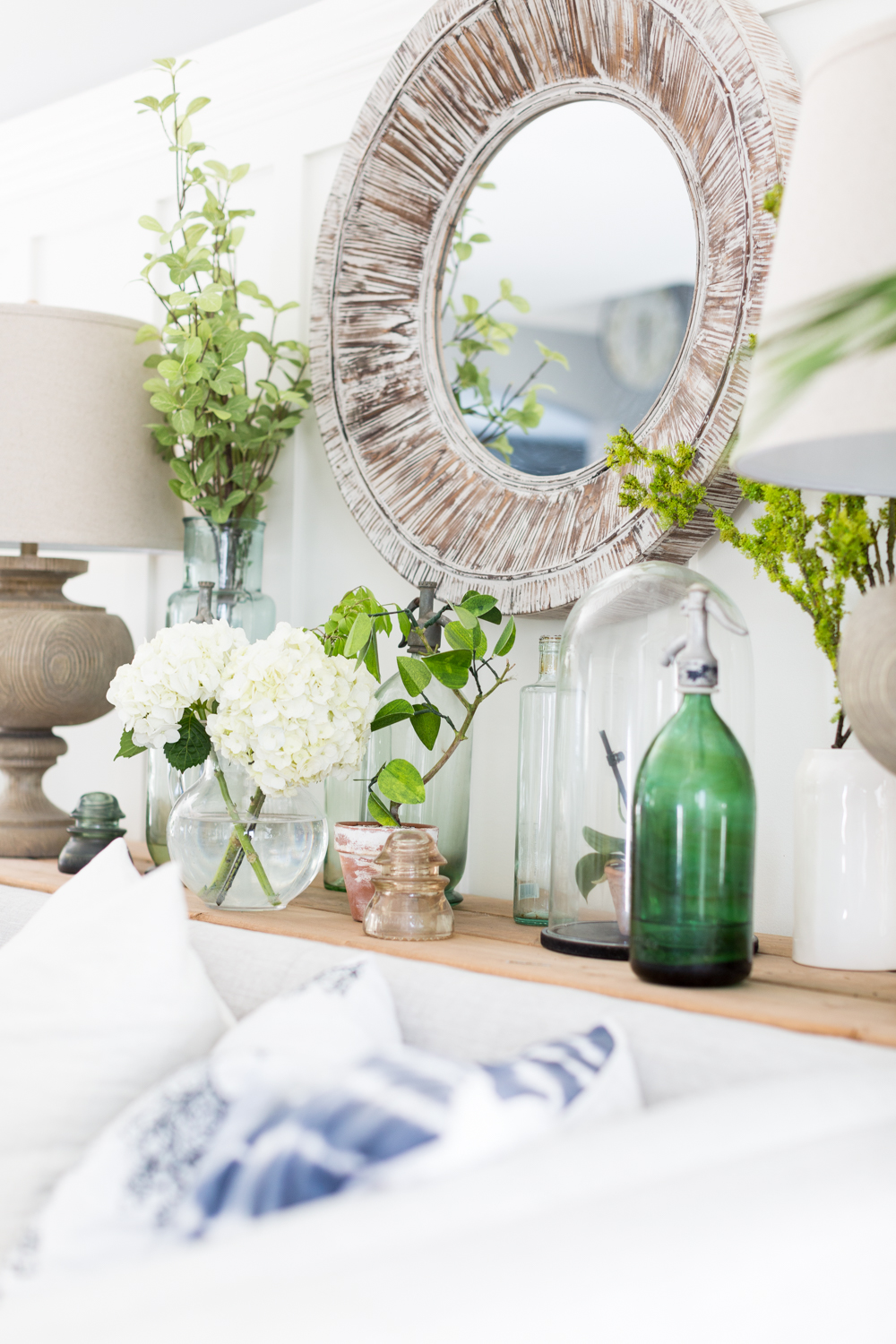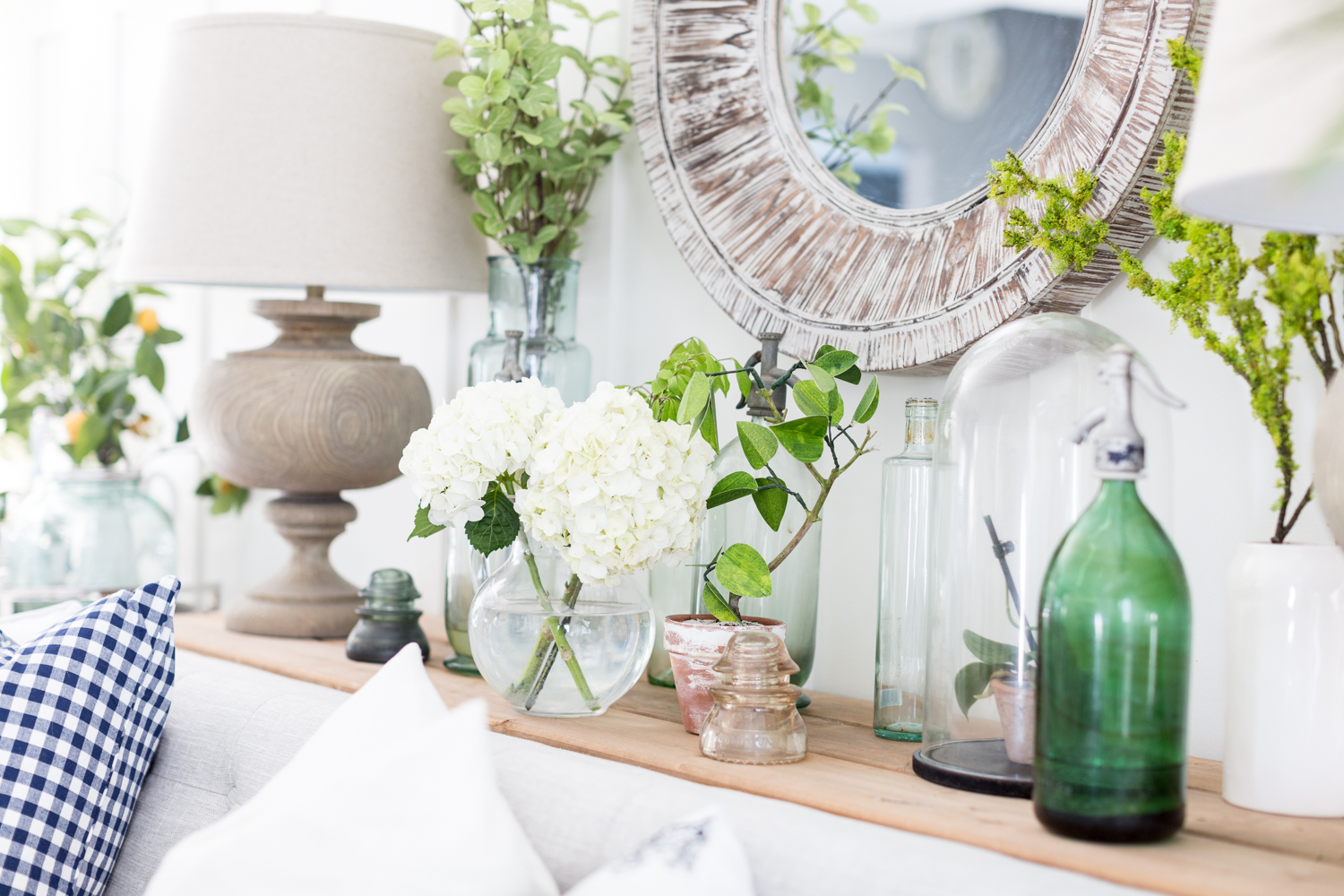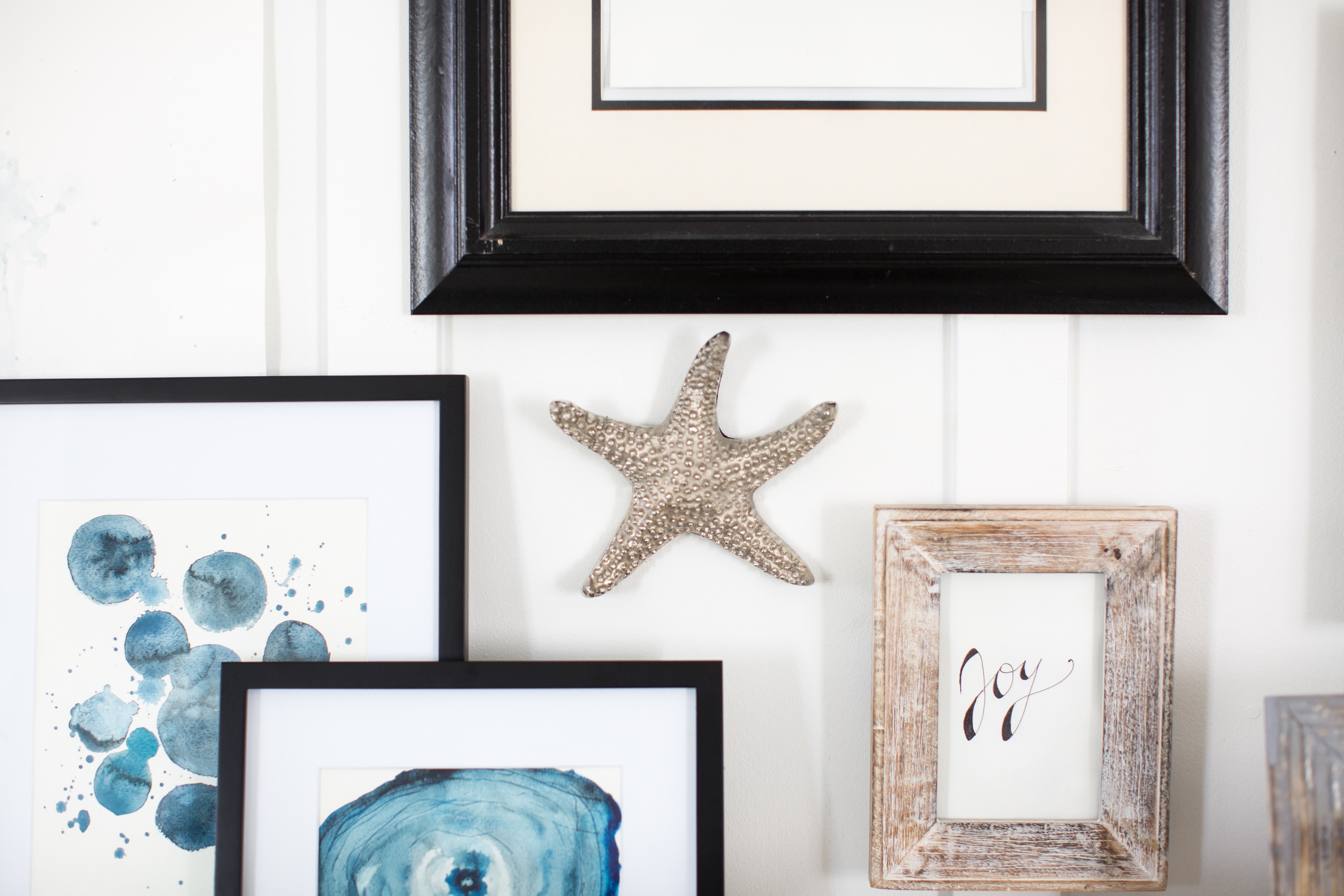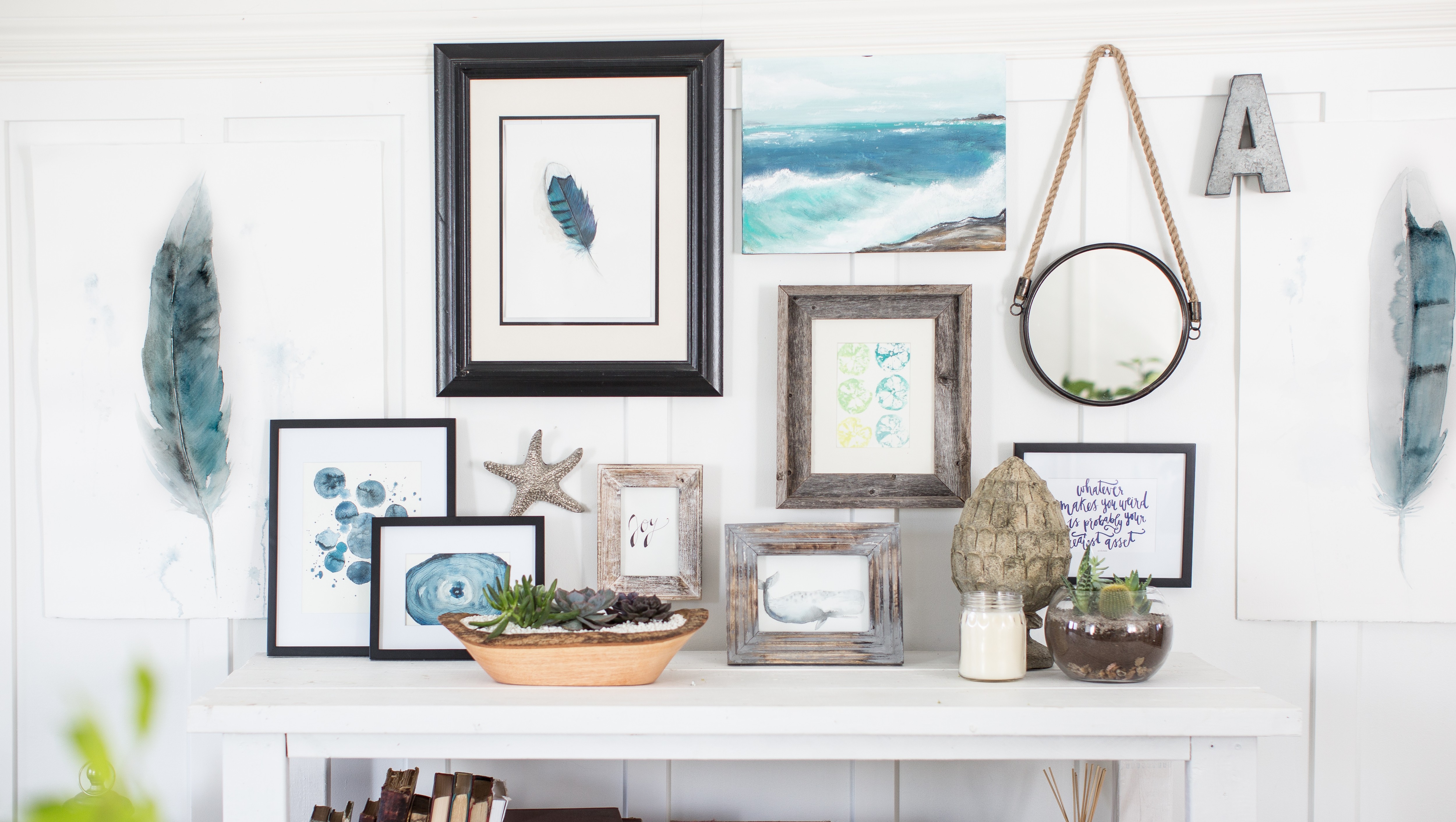 I recently put together a little gallery wall, the details of which I'll share next week.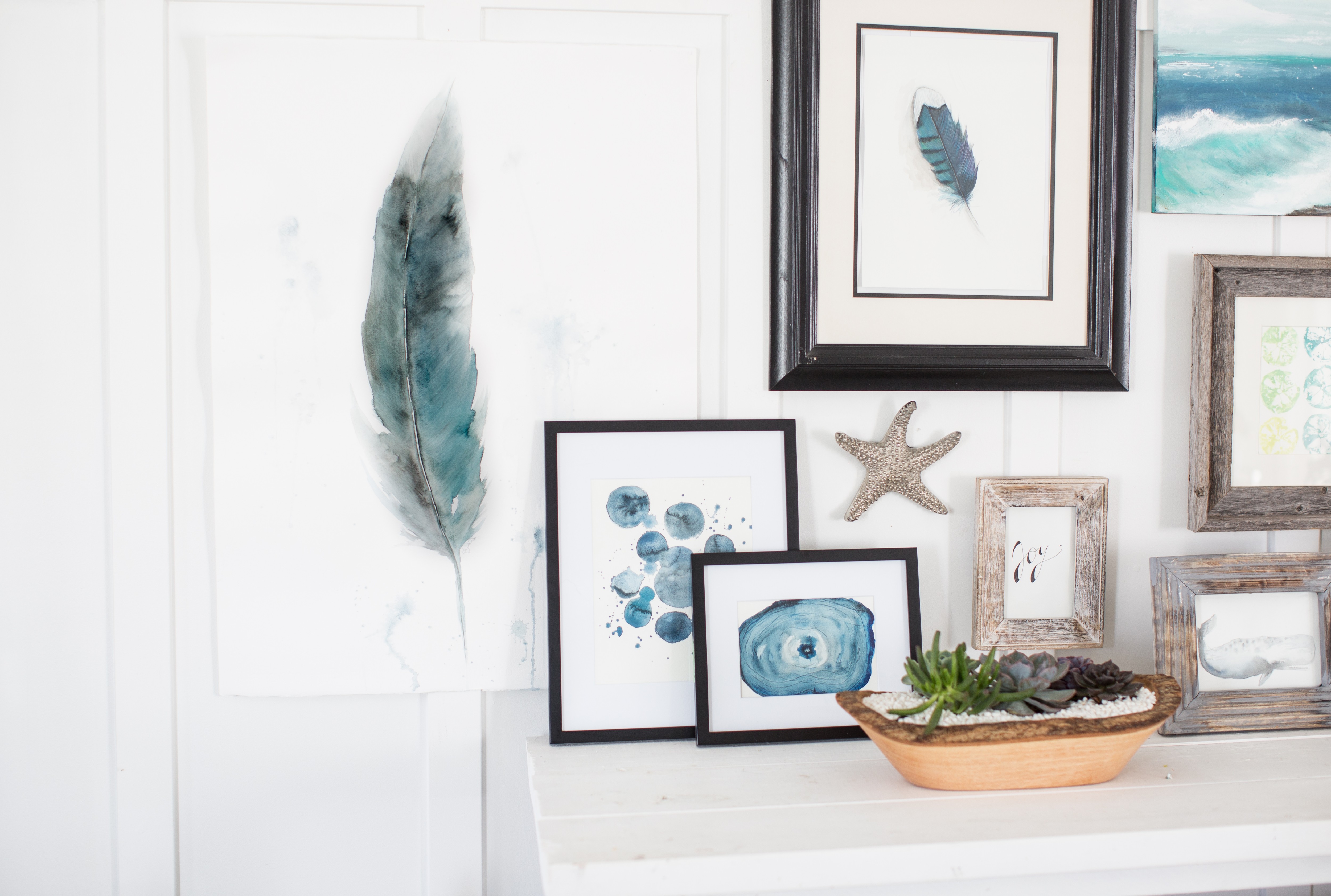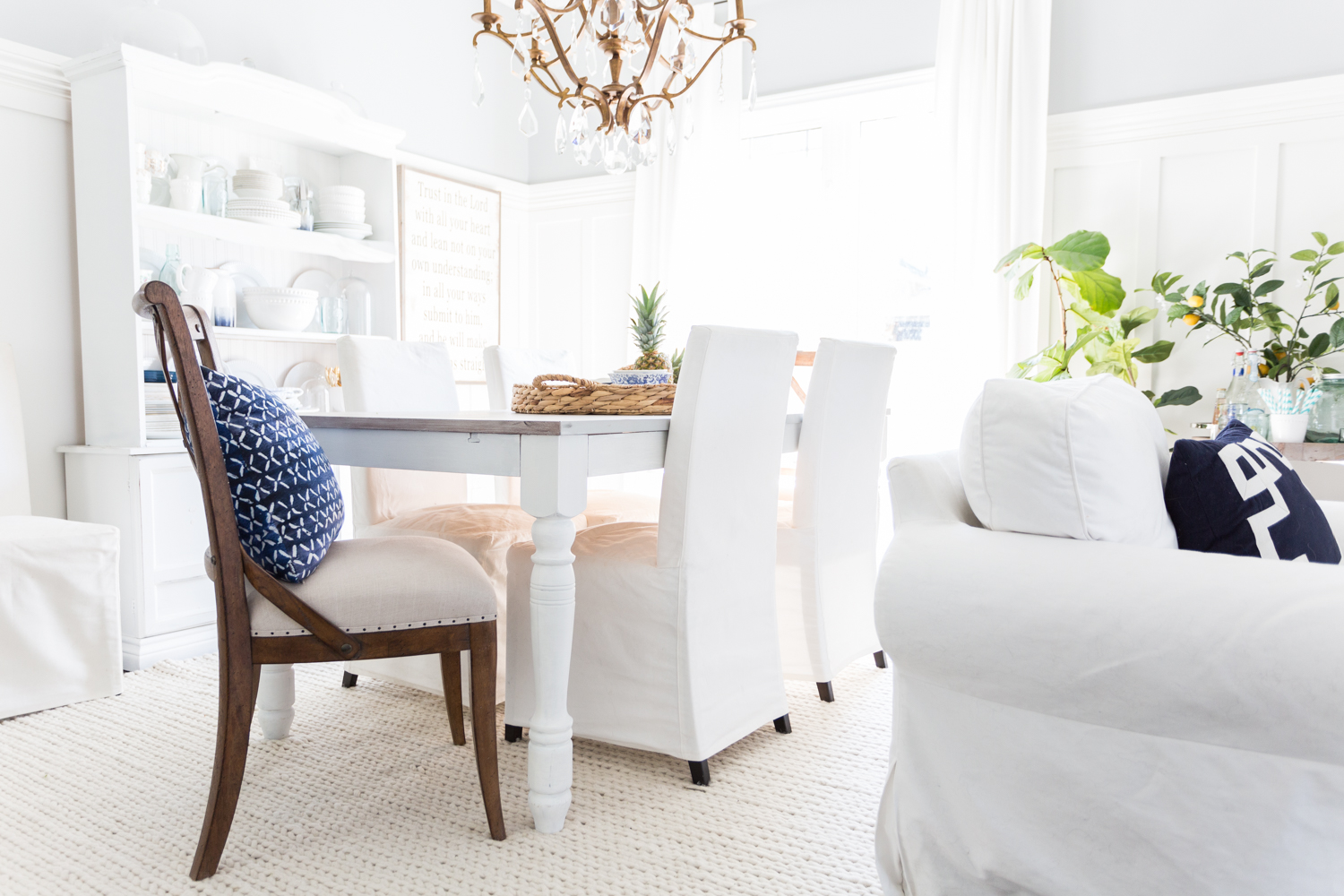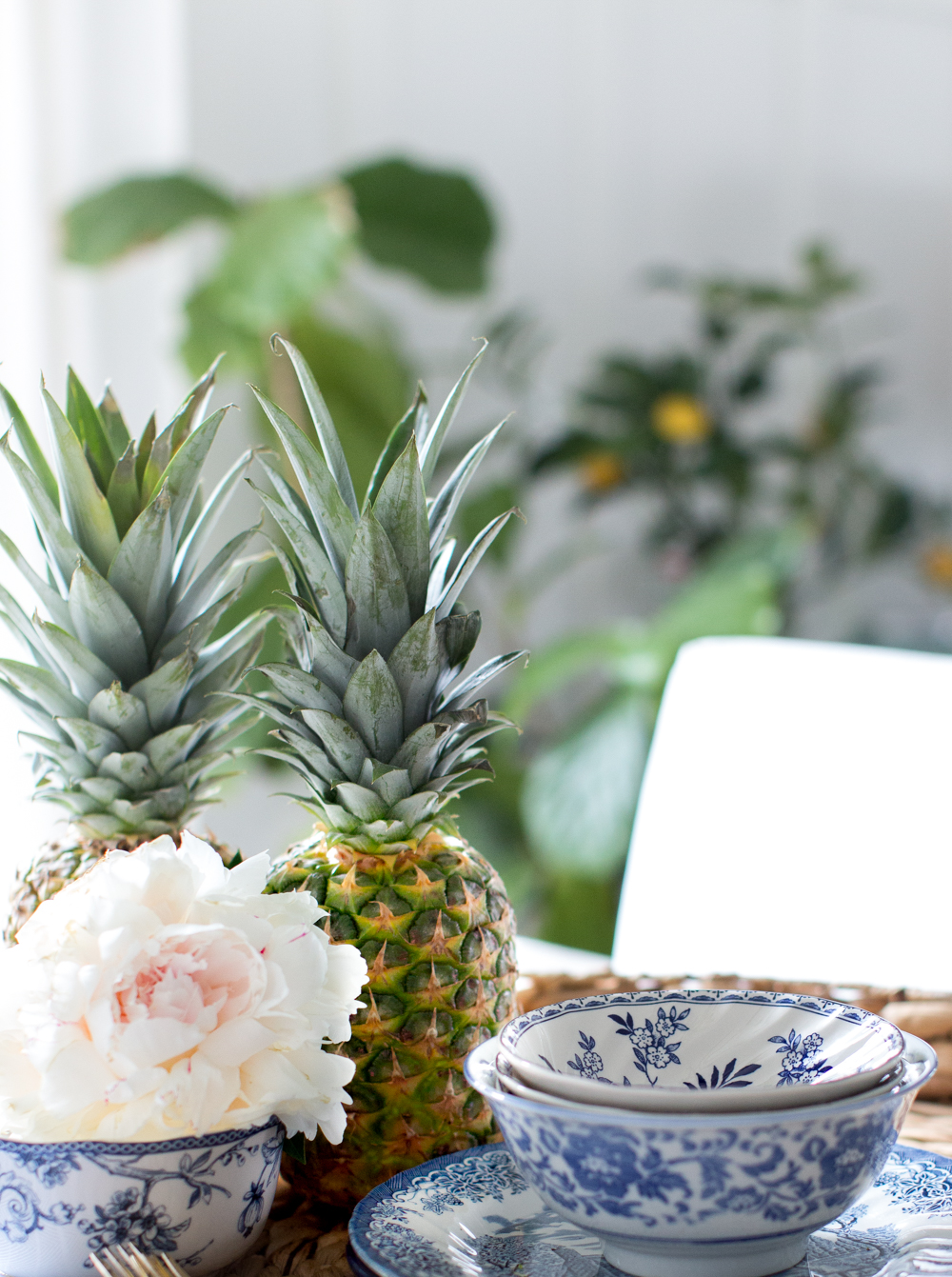 I used pineapples and peonies for our centerpiece because, well, why not?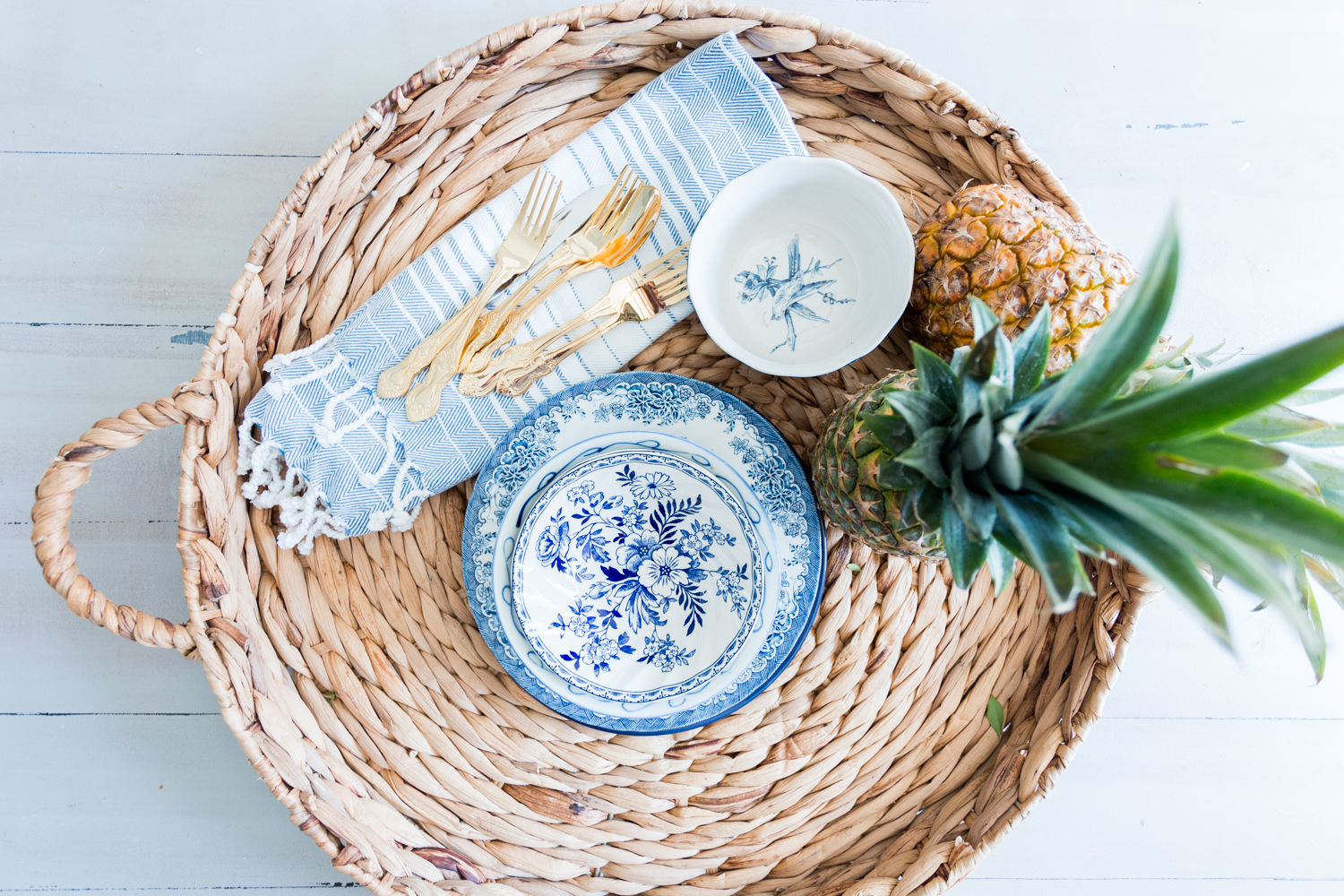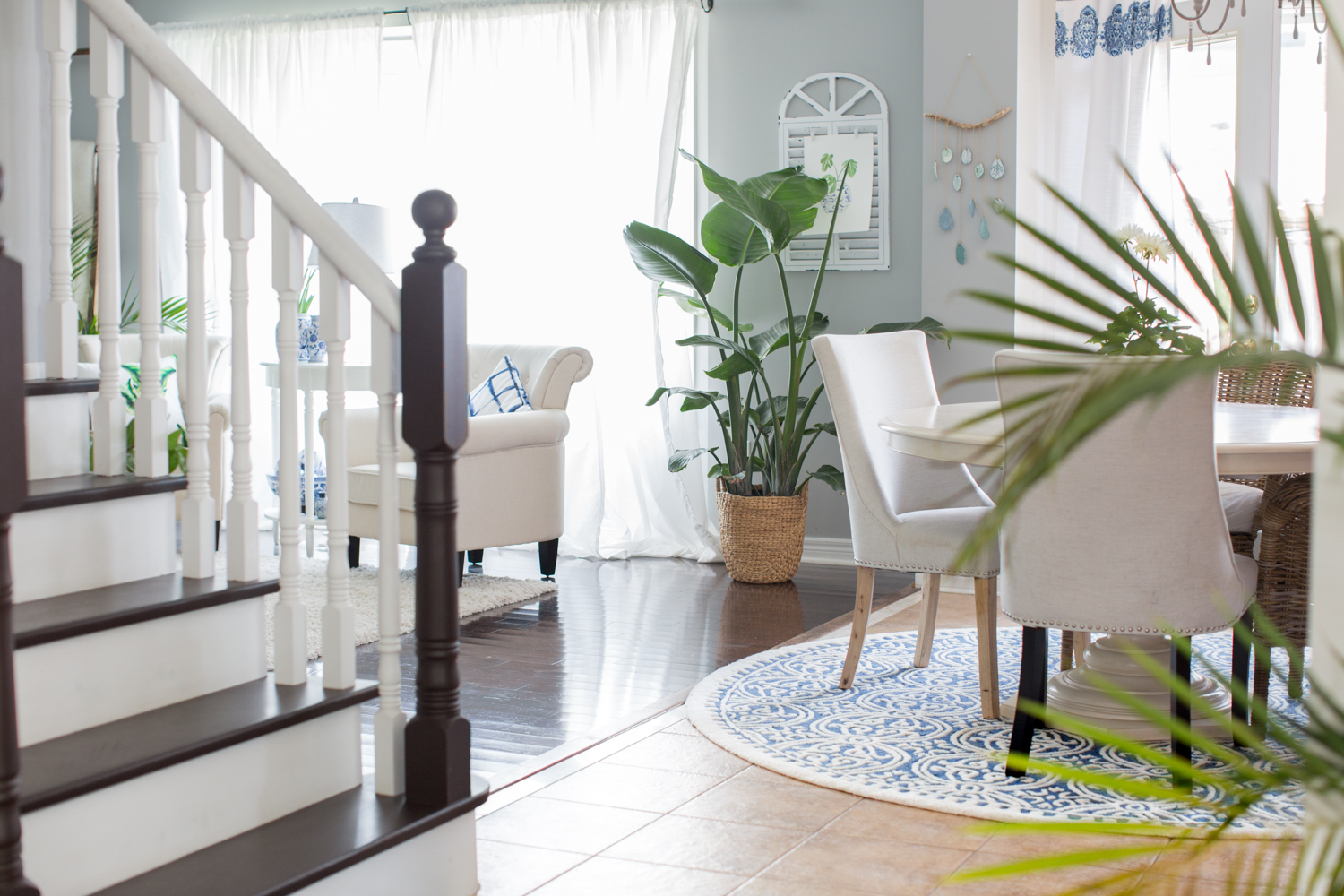 As I had participated in another home tour a few weeks ago, I decided it may be fun to switch things around in our family room…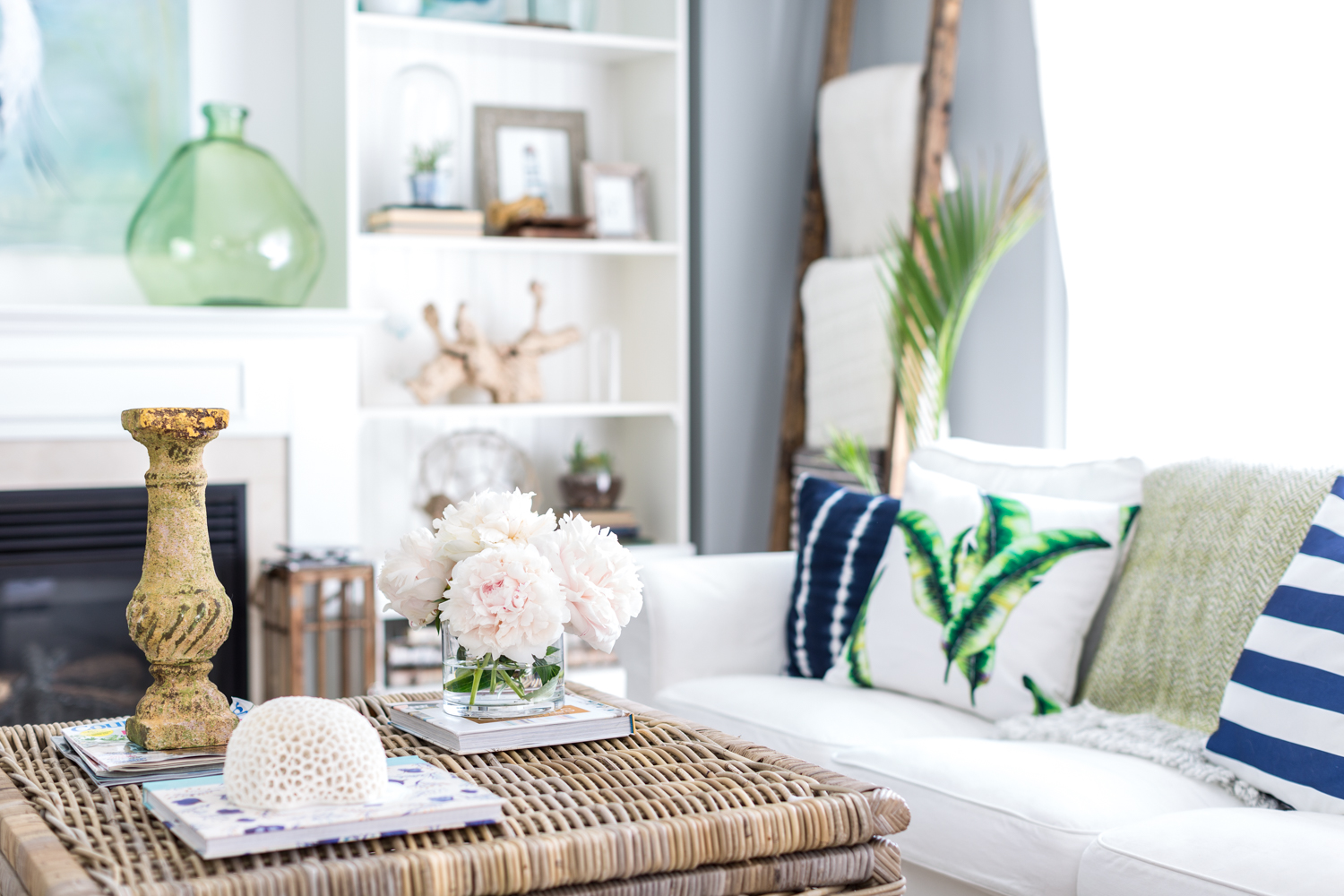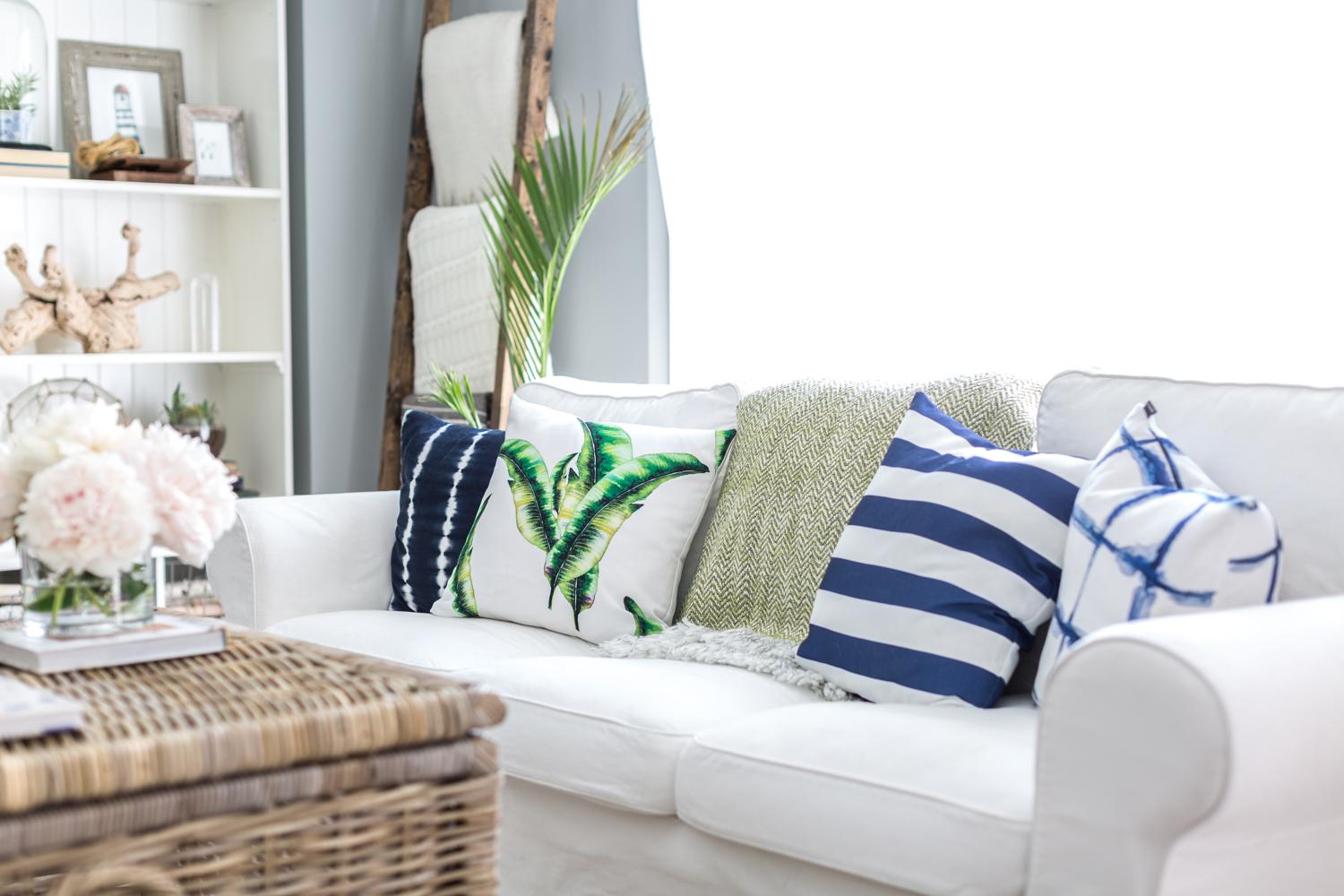 I brought out some of my summer pillows.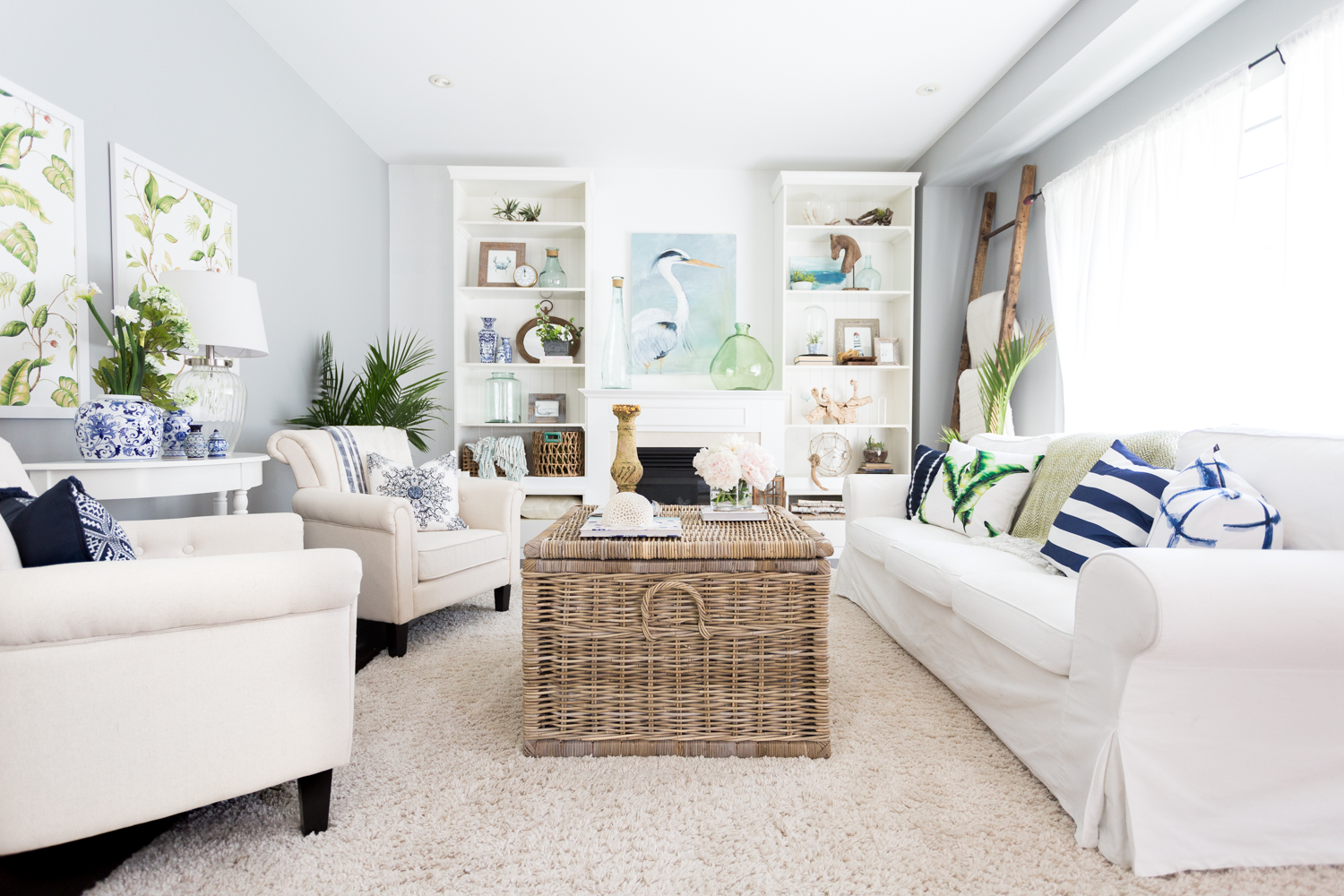 …and just switched the couch and the chairs, moving everything a little closer towards the middle of the room. I love how cozy this space feels. BTW, the watercolor pillows are from my Society6 shop and are currently available with FREE shipping.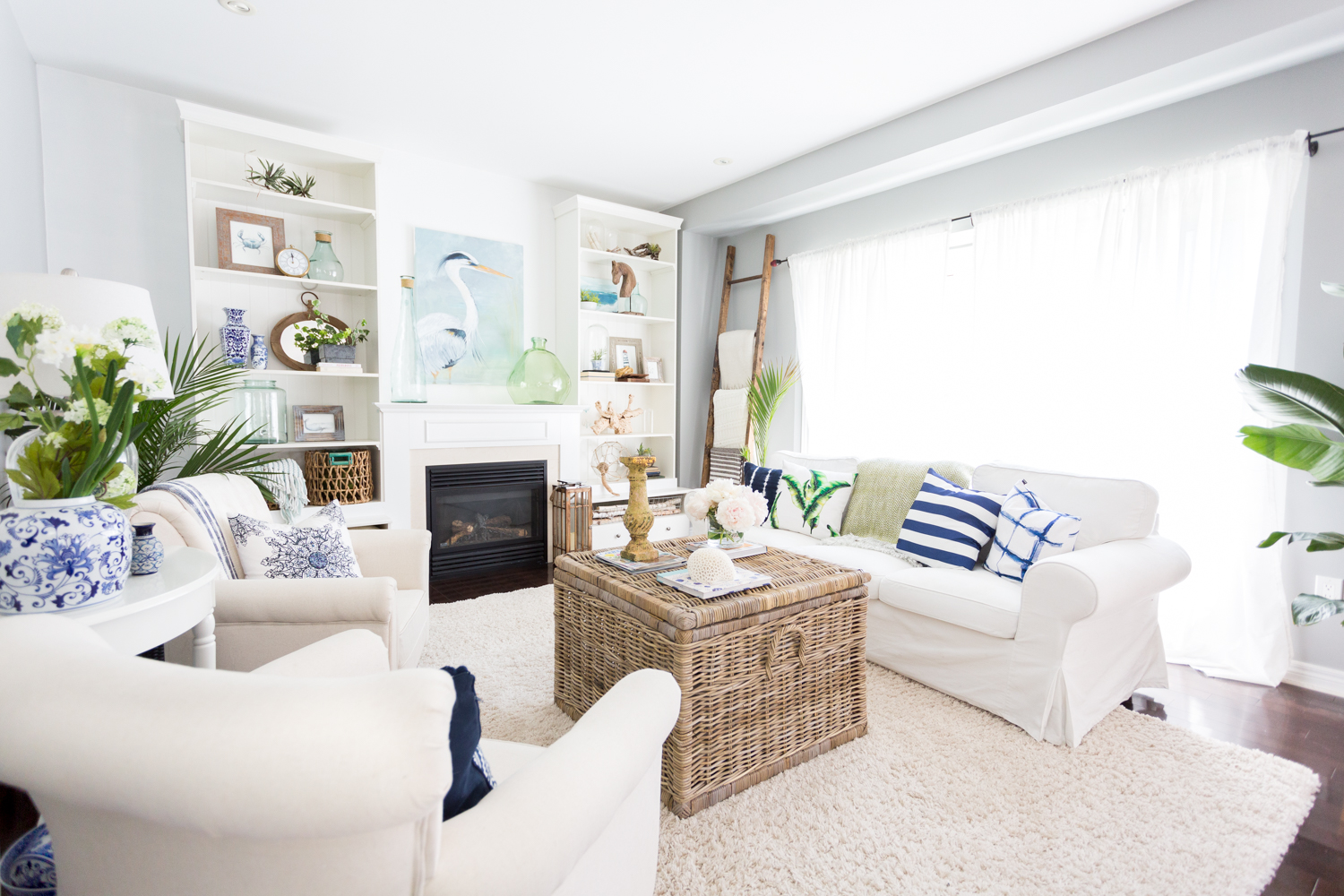 What do you think? You can see the previous configuration HERE.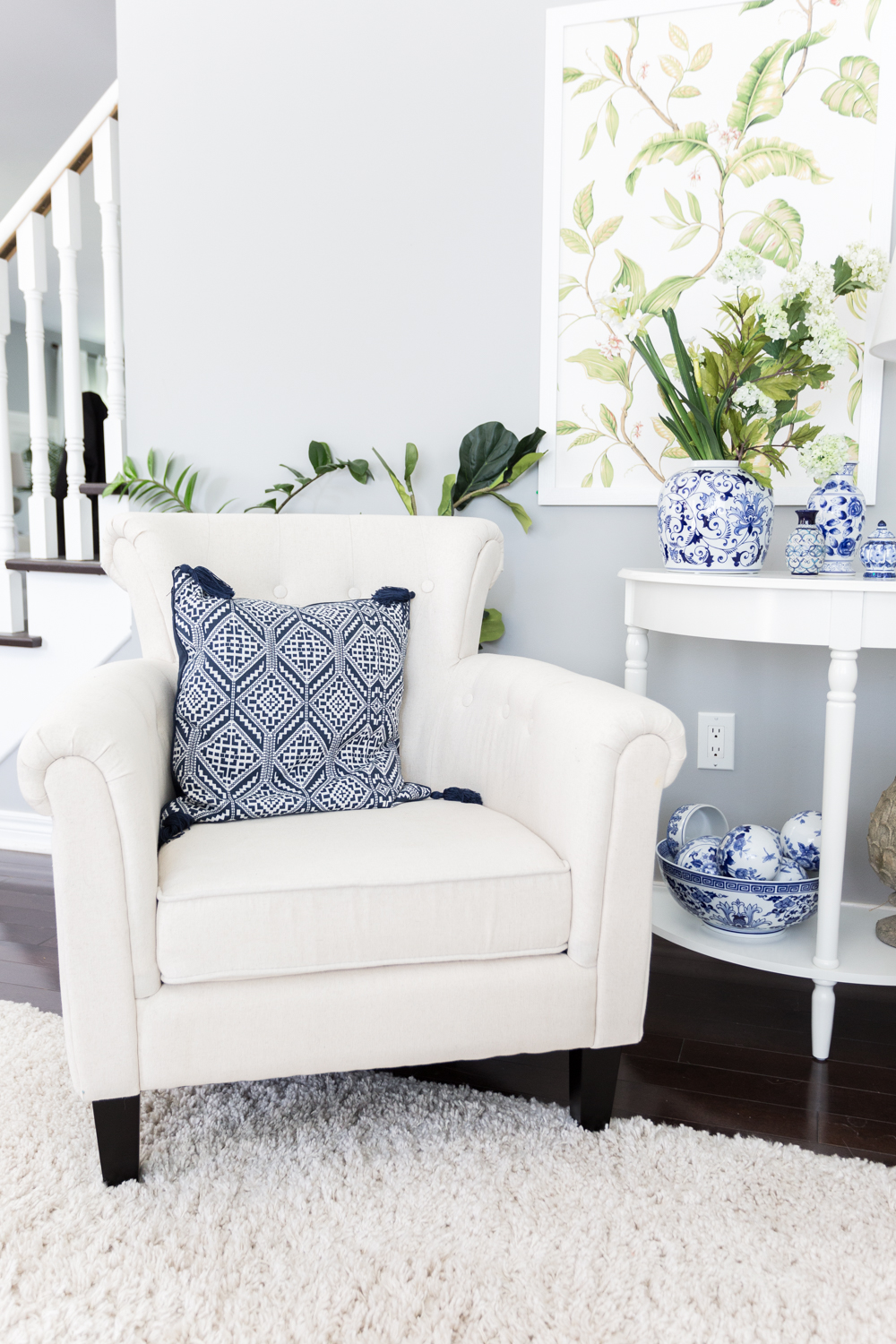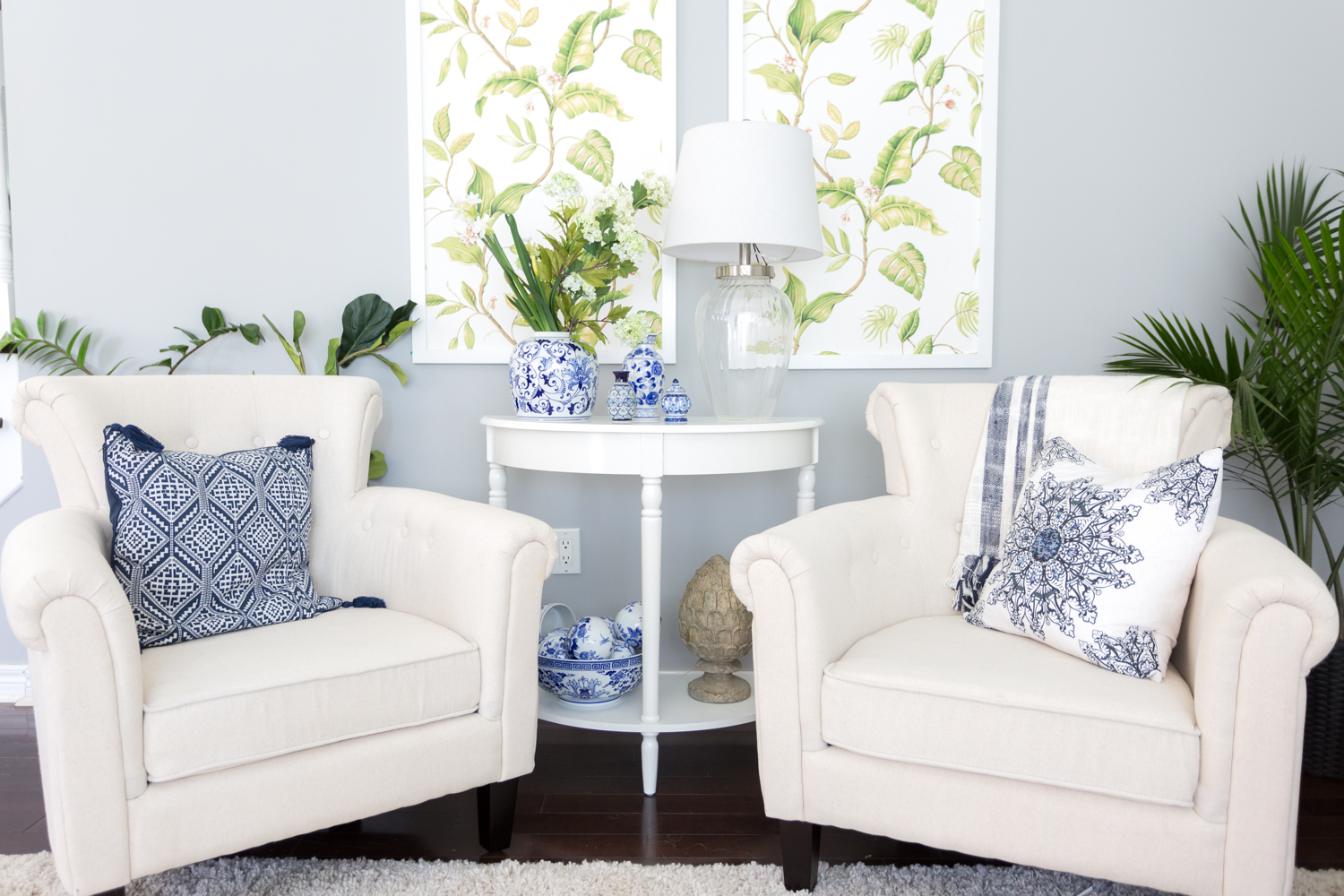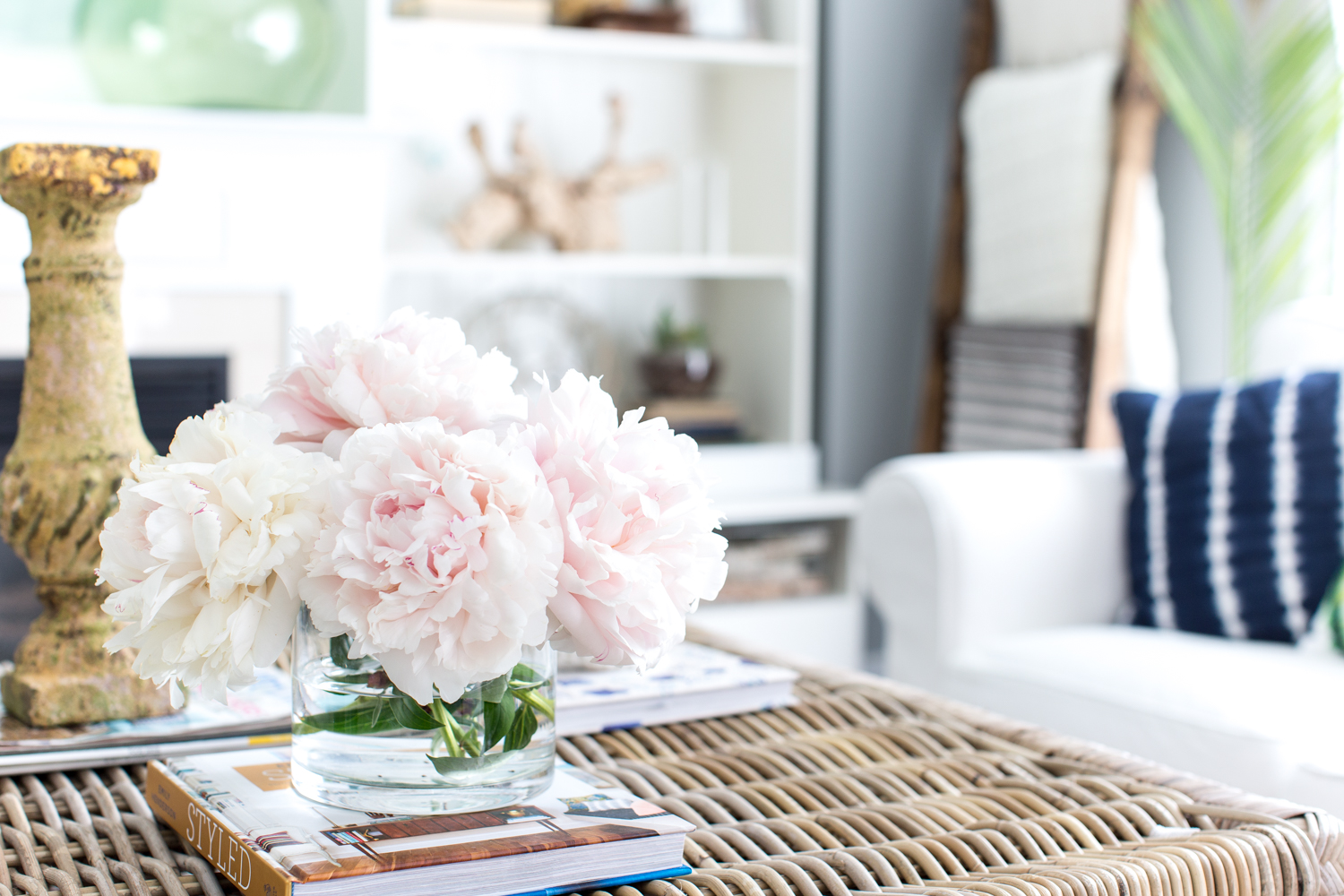 I'm loving the little bouquet of peonies our little bush gifted us this year. After 3 years, this is the first year it has bloomed more than two flowers. I was so happy when I saw all the little buds this Spring. It's the little things, right?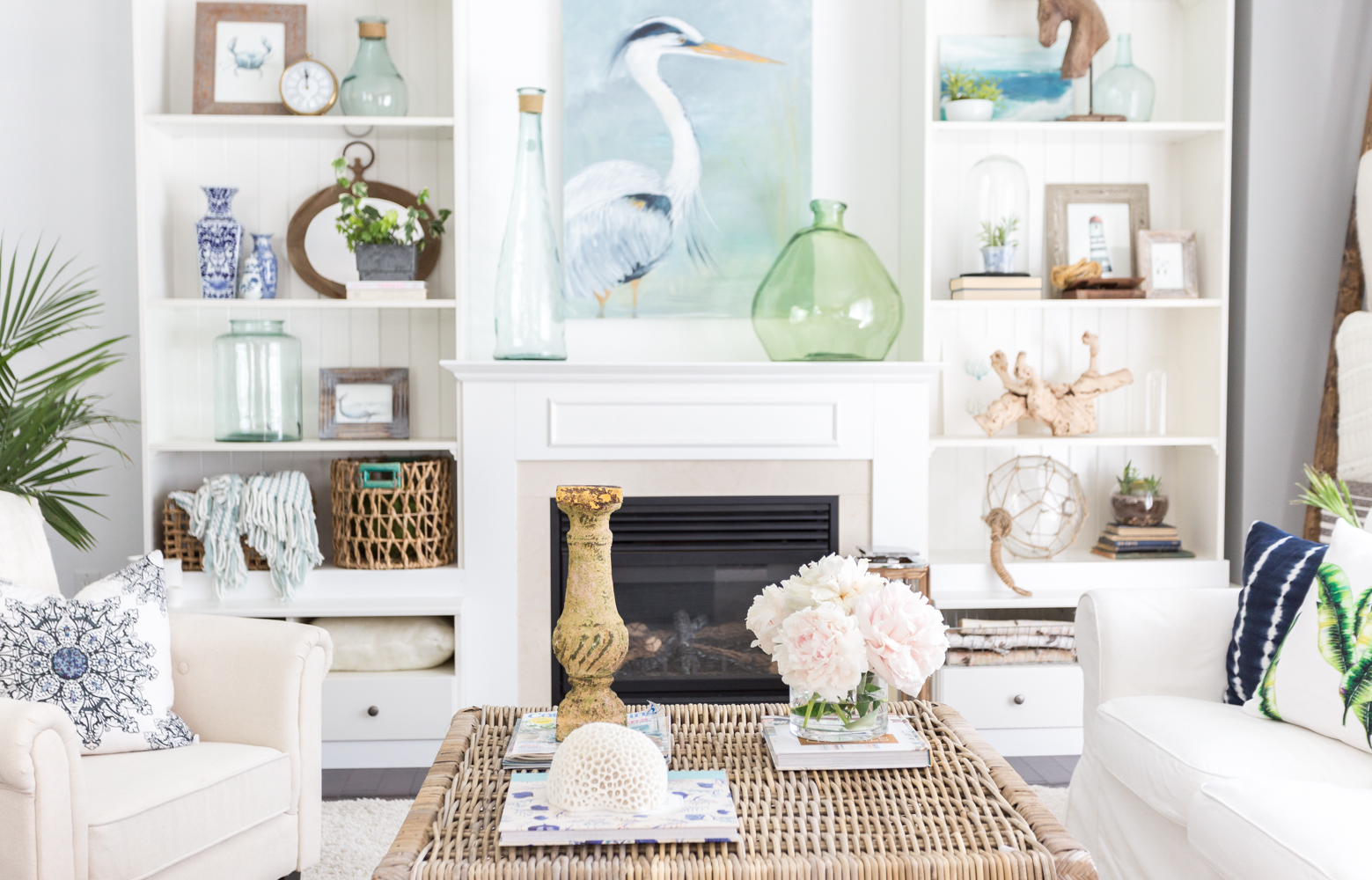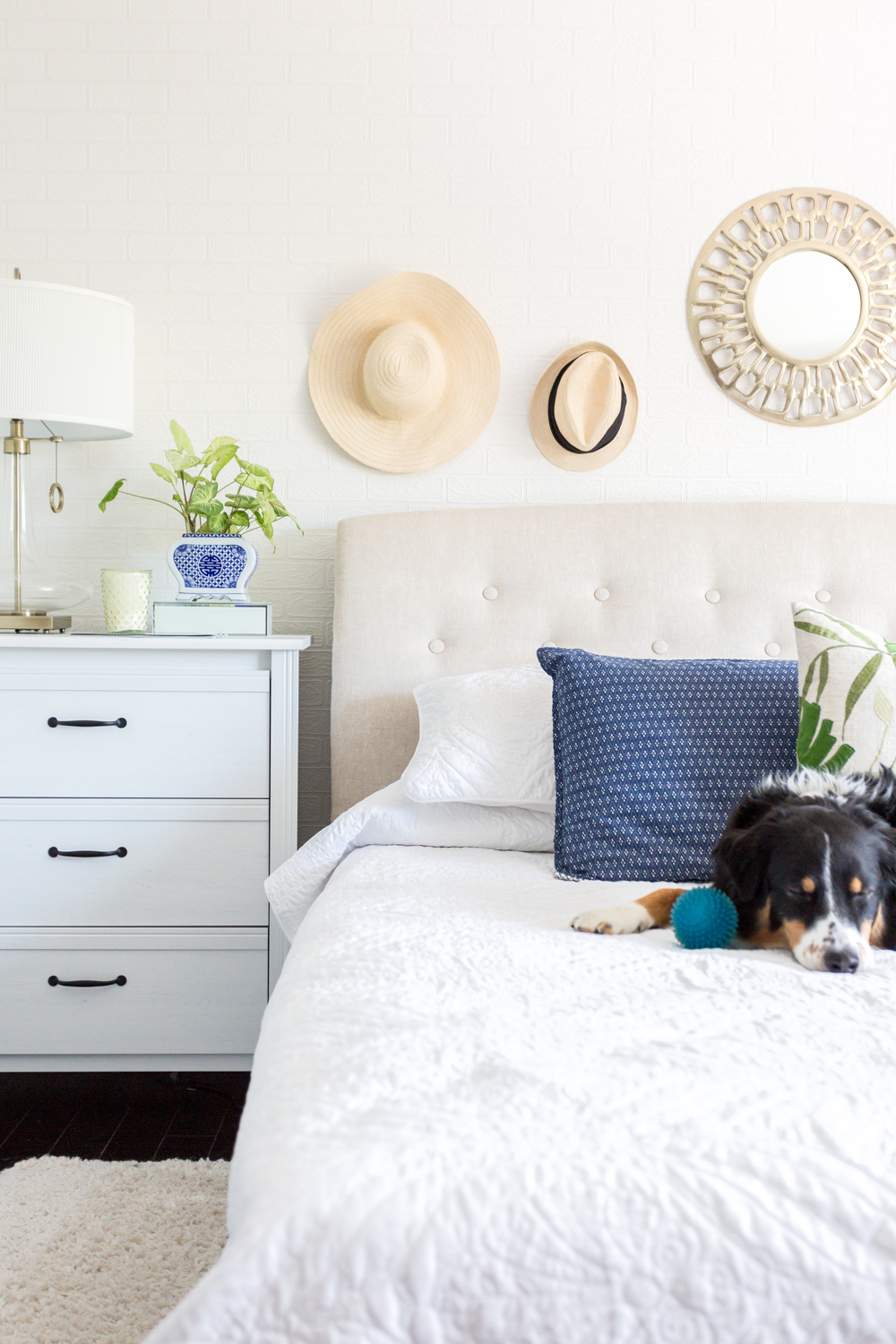 Upstairs in our master bedroom, where I traded our comforter for this beautiful white quilt…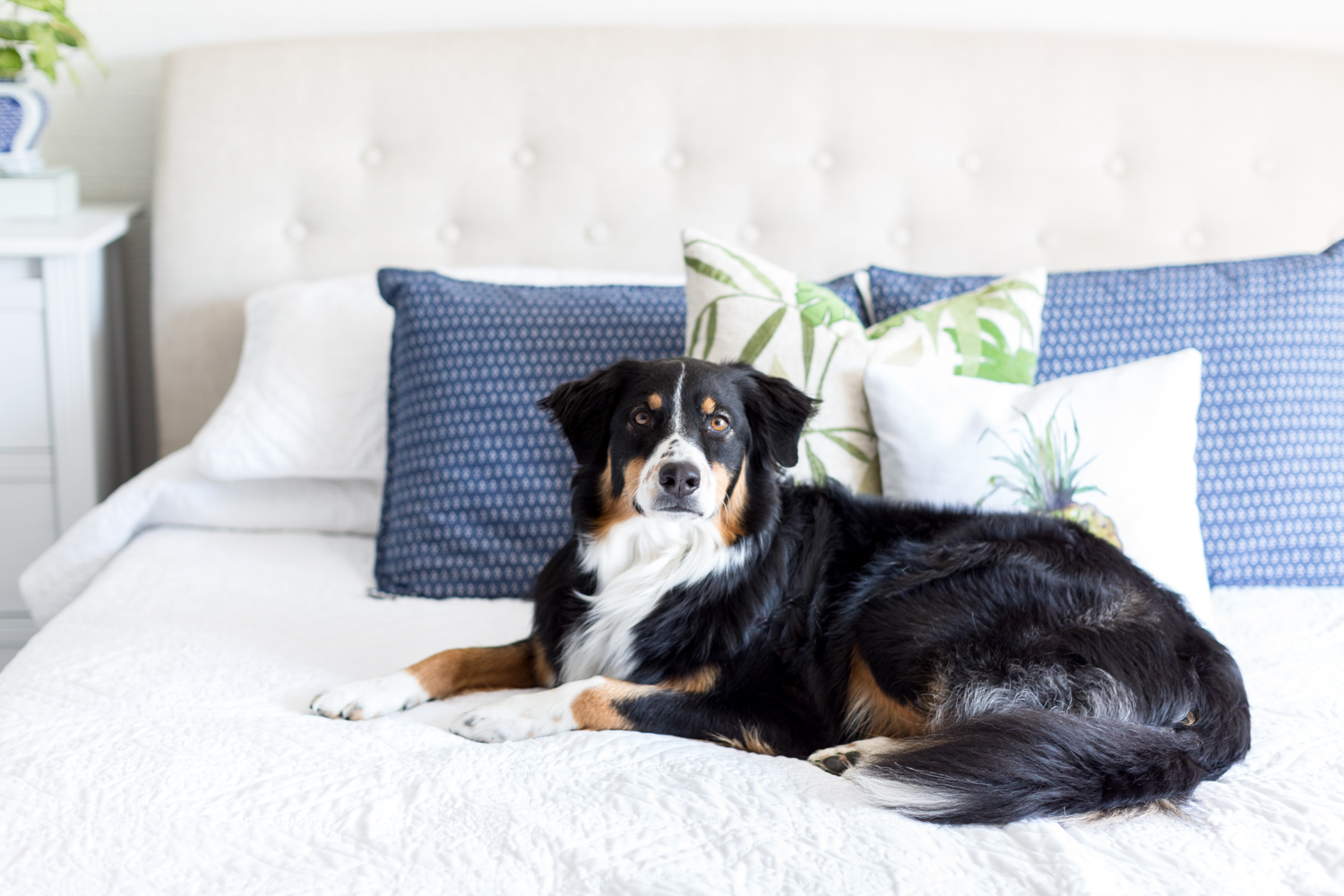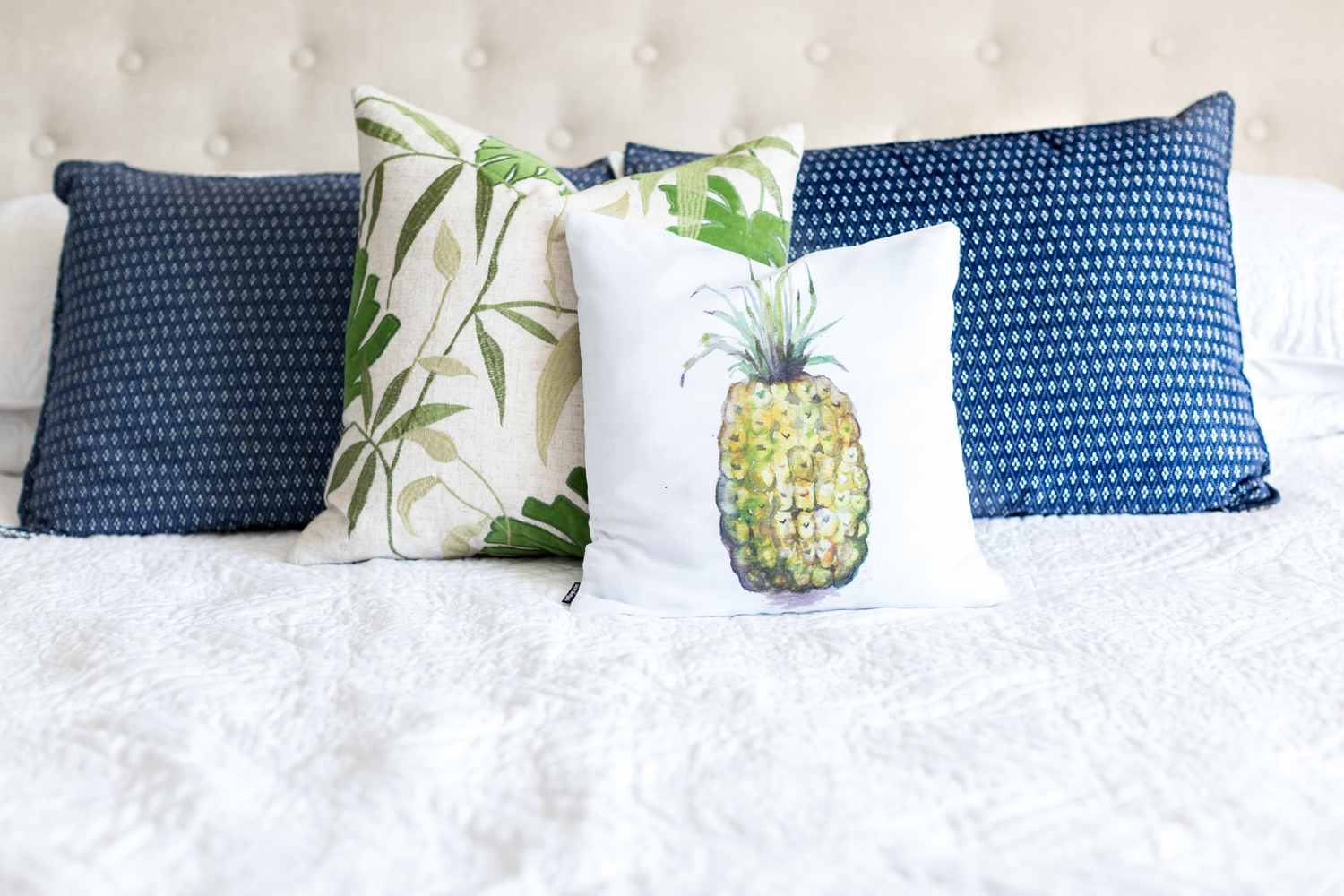 This another one of my pillow designs which I think coordinates well against the blue shams.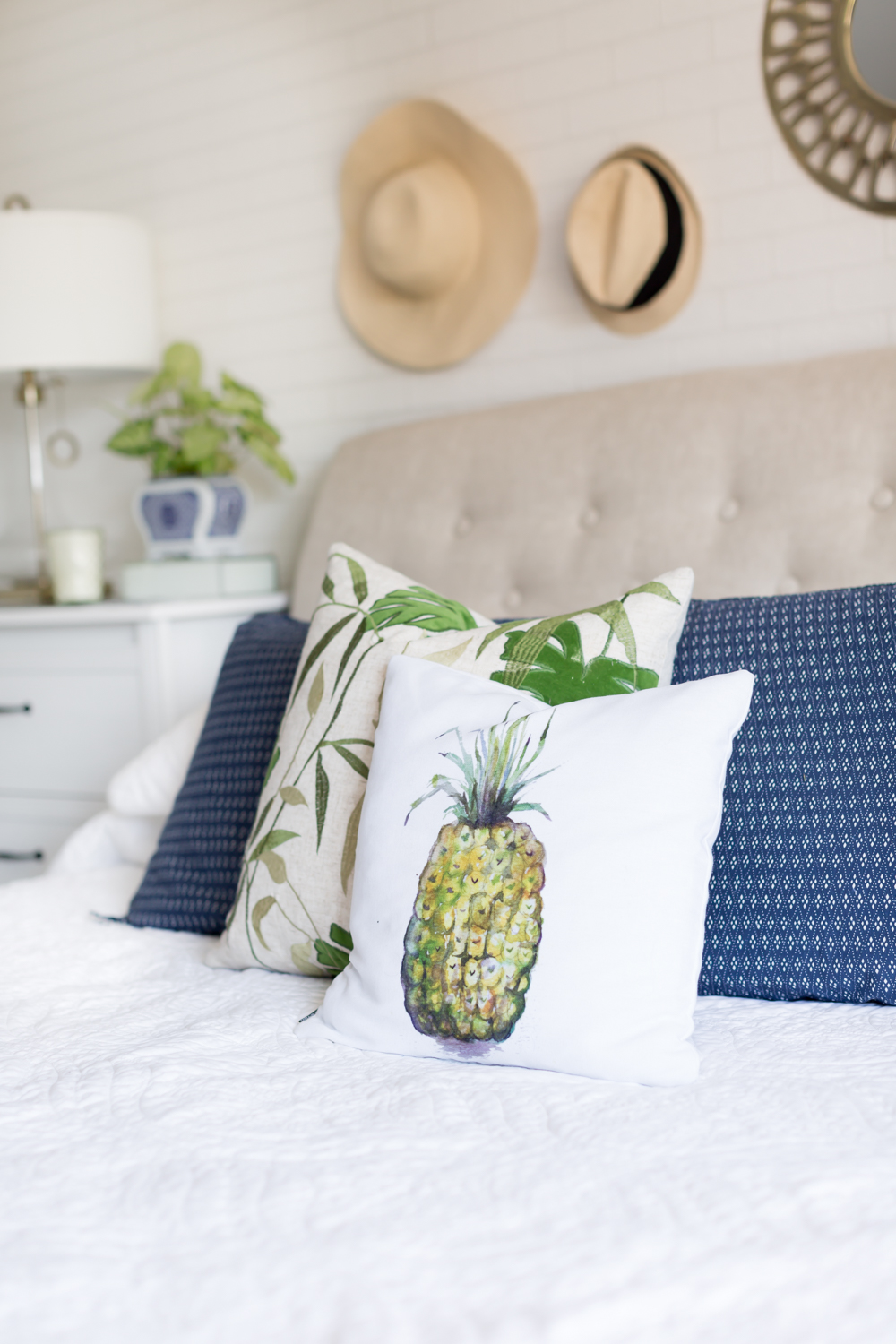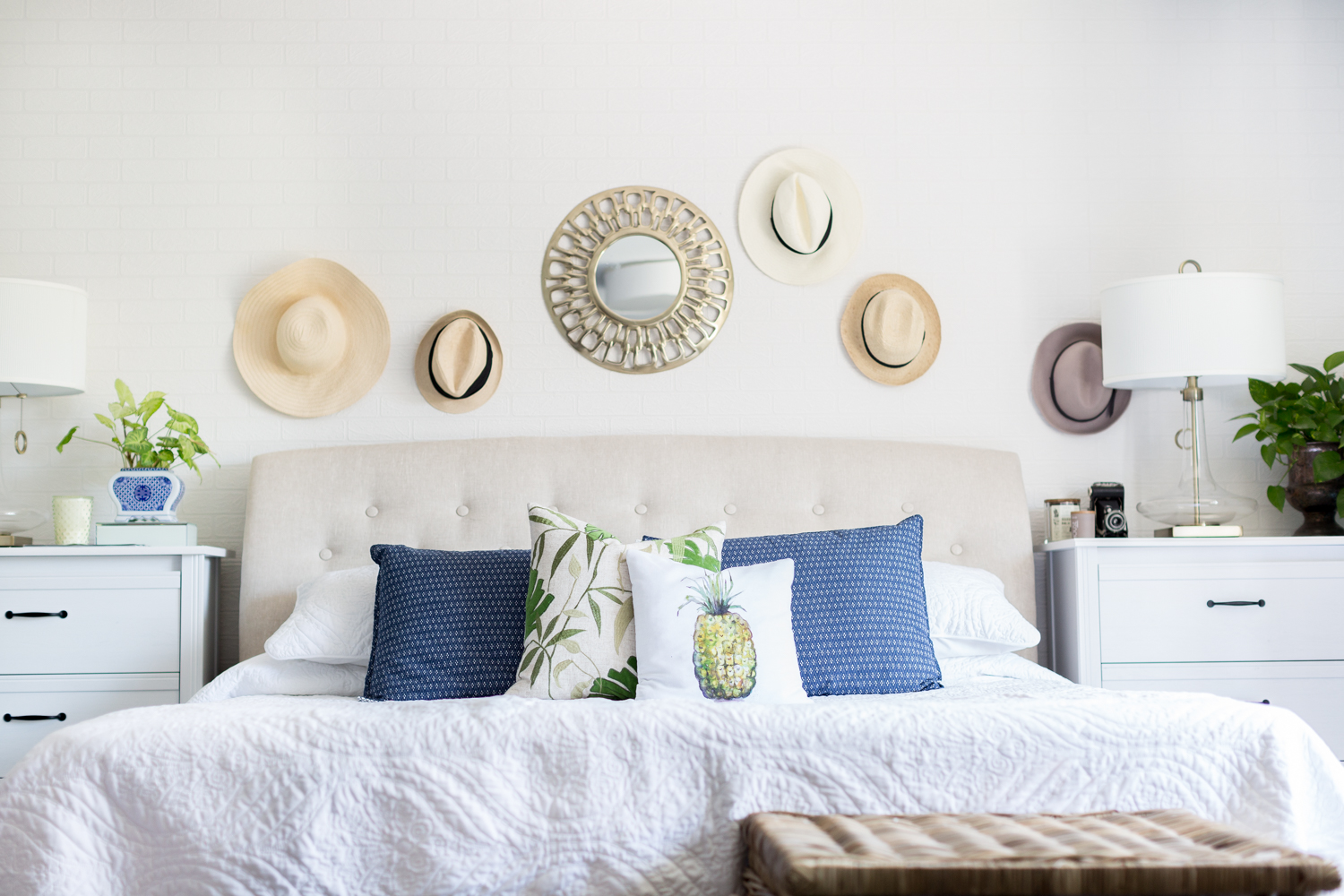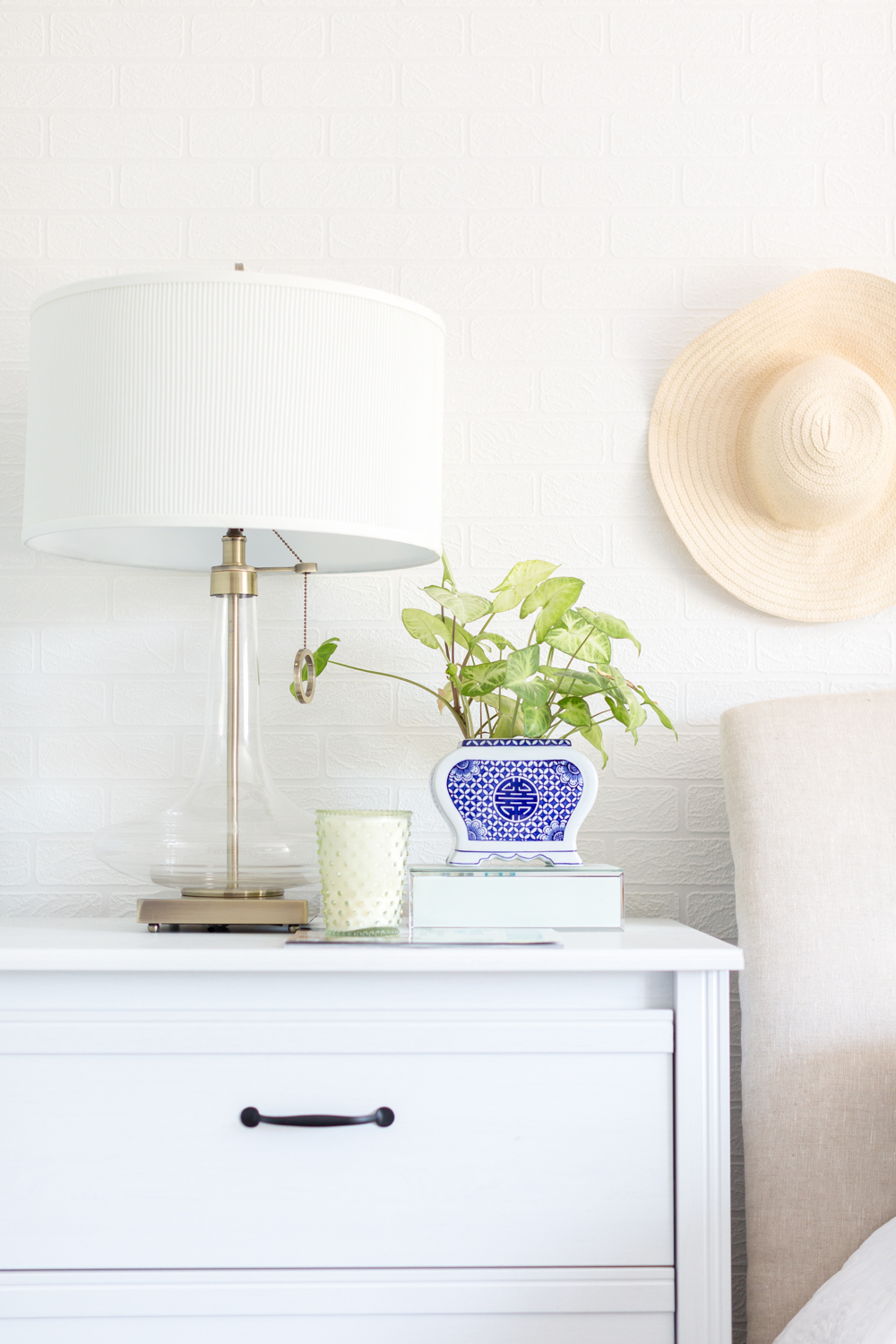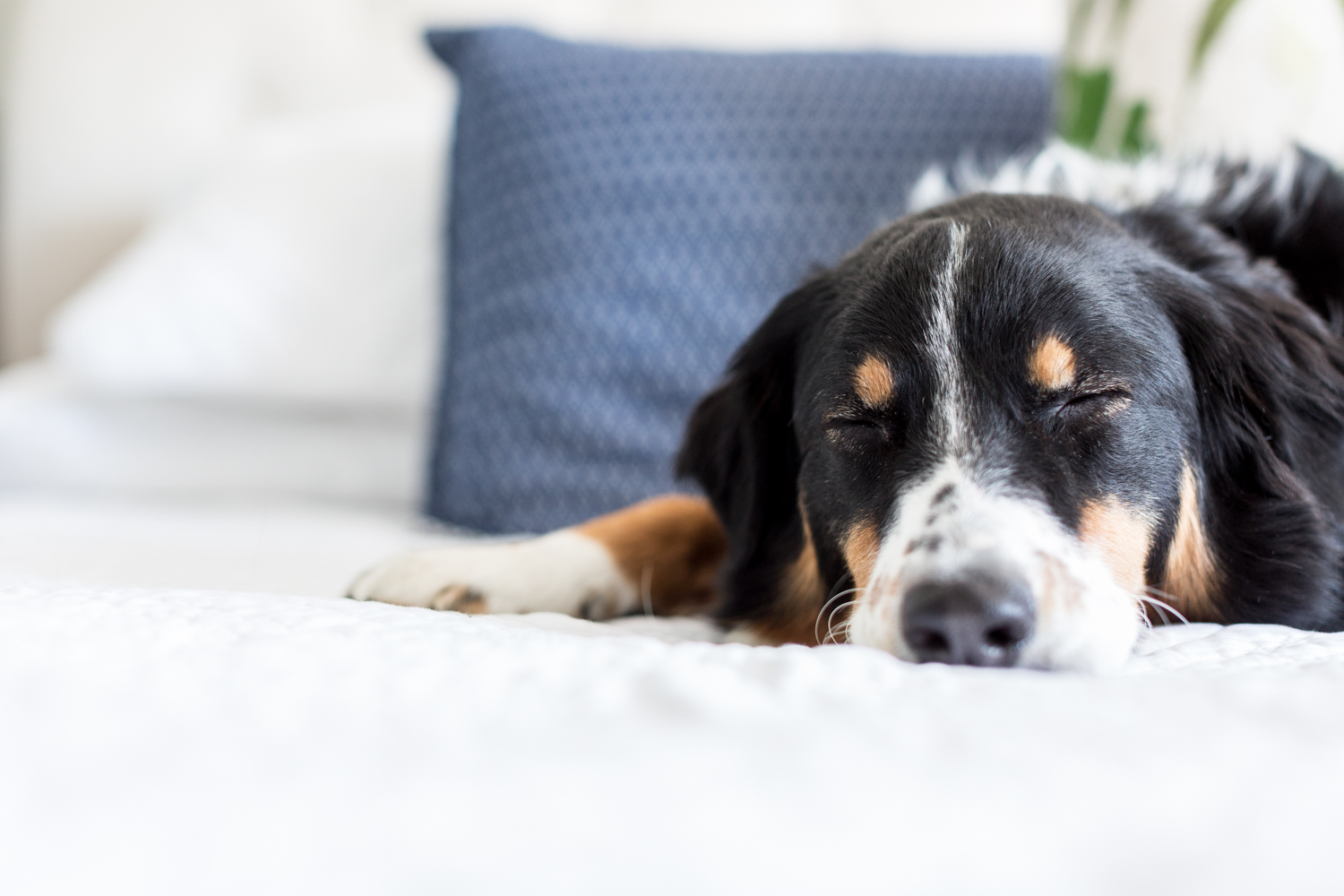 And then of course, there's this guy.
Thank you so very much for dropping by today. I hope you enjoyed your visit and encourage you to please head on over to The House of Silver Lining and visit Shauna. Goodness, her home is gorgeous. You're going to love it!
Have a beautiful day…xo
Lu
Here is the rest of the lineup: 
Monday:
Tuesday:
Wednesday: