Hello friends and happy Wednesday! I hope you've enjoyed the Celebrate Summer Home Tour thus far, hosted by Julie Blanner.
Today is the third and final day of this amazing tour and if you're coming over from City Farmhouse, welcome!  Isn't Jen just so talented? I am so blessed to call her a friend.
If you haven't followed the tour from the beginning, you can head to Julie's blog to do so.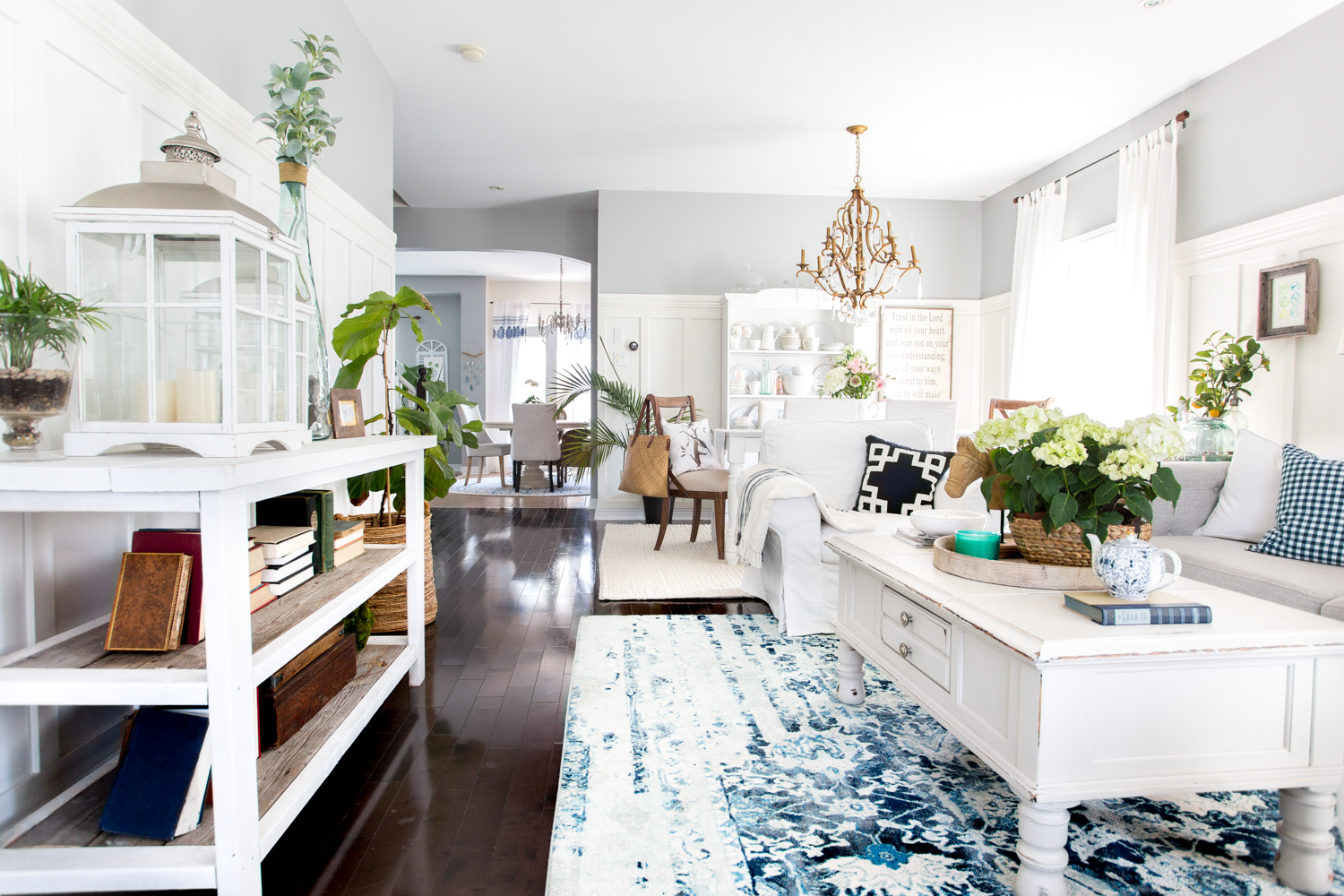 This week has definitely felt like summer as the weather has been bright and beautiful. It's hard to believe we are approaching the end of May and soon the kiddies will be out of school and we will hopefully enjoy some down time.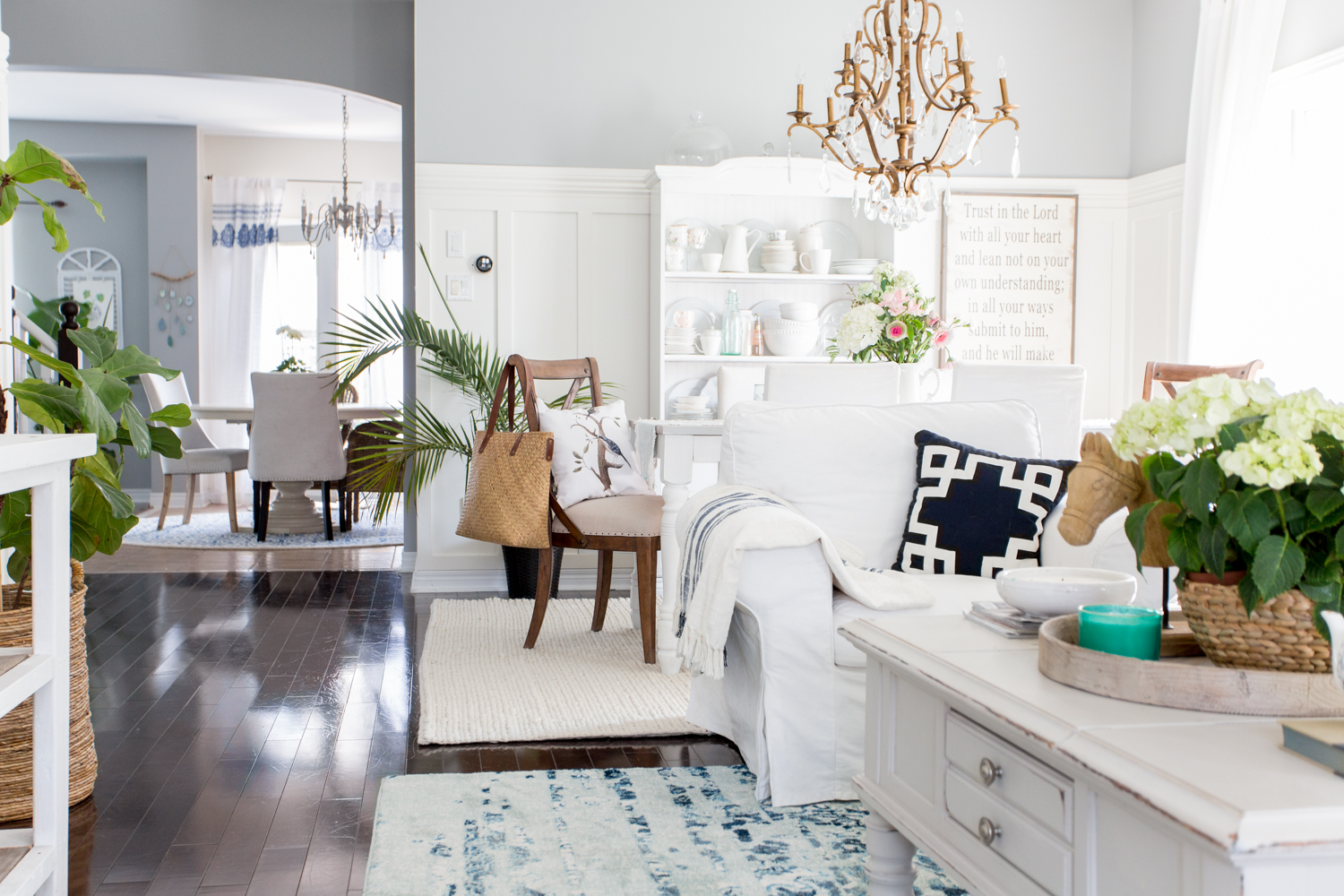 I love changing my decor with each passing season, but summer decor just seems to feel more like me than any other season. It is perhaps because I love the color blue and infuse the house with it.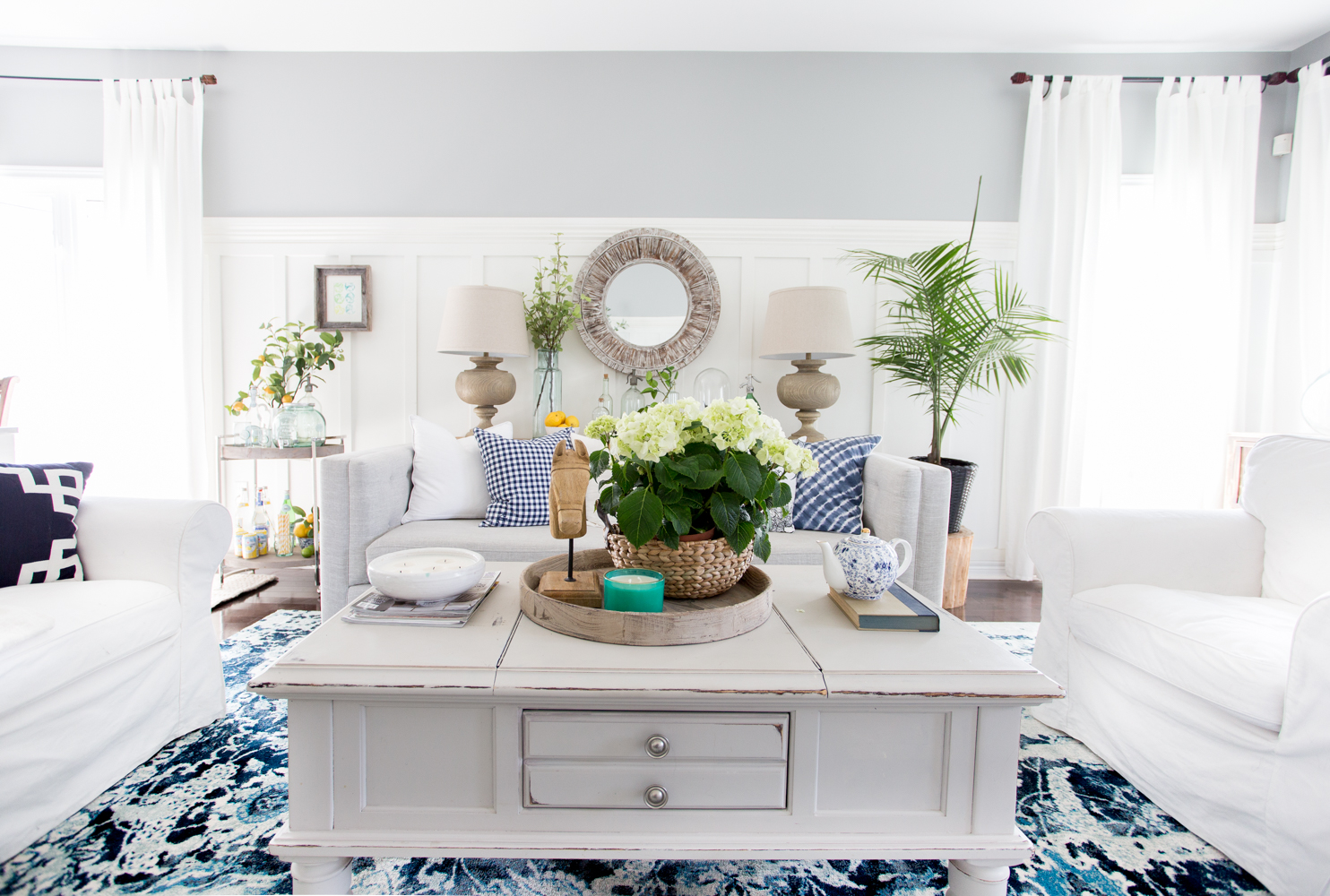 Speaking of blue, I recently ordered this gorgeous blue rug from Rugs USA and absolutely love it.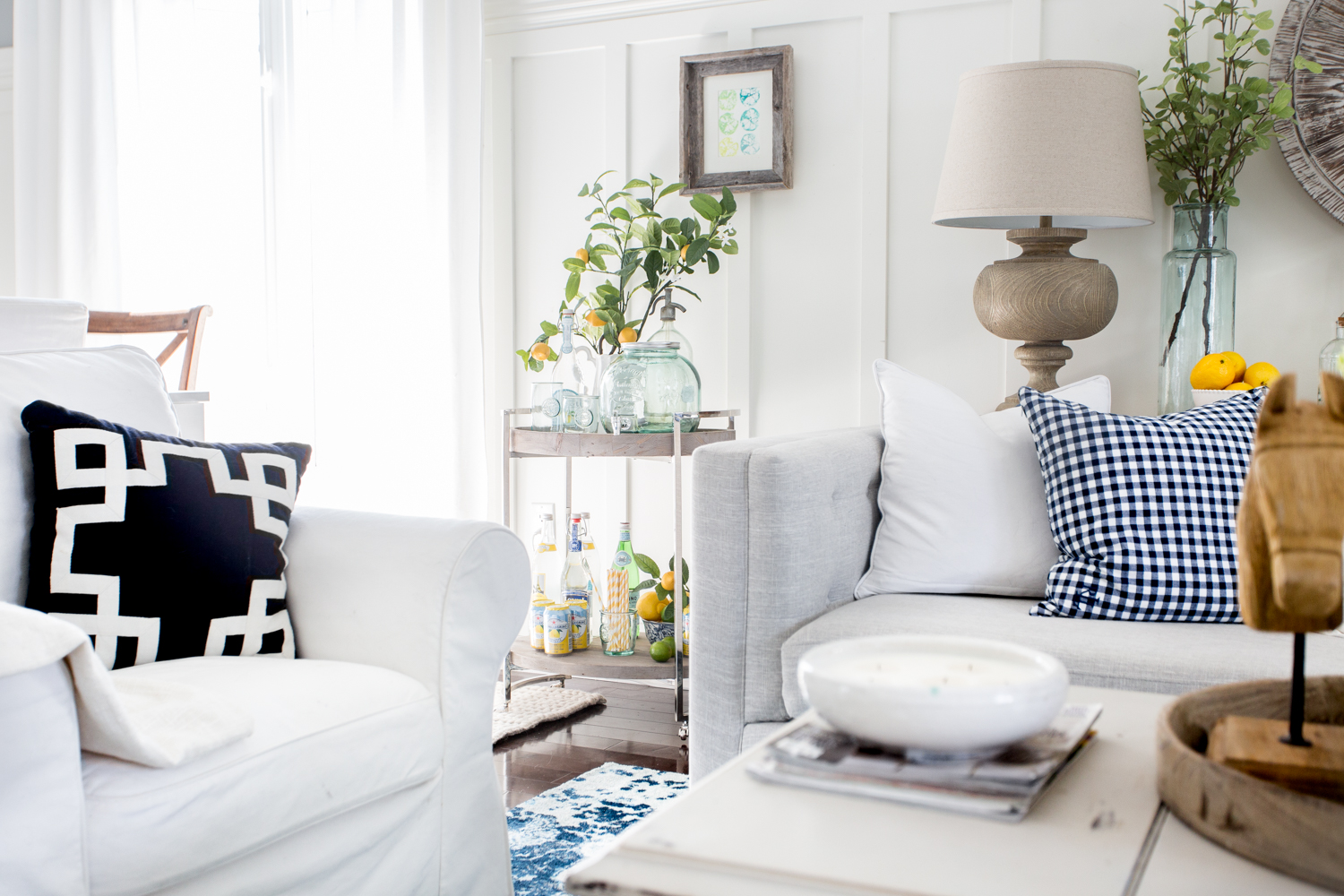 If you've been following my journey, you likely know I've been doing a series of videos for Wayfair. My last video can be seen here and my next video is based on styling the bar cart you see here. Consider this your very own exclusive sneak peek 🙂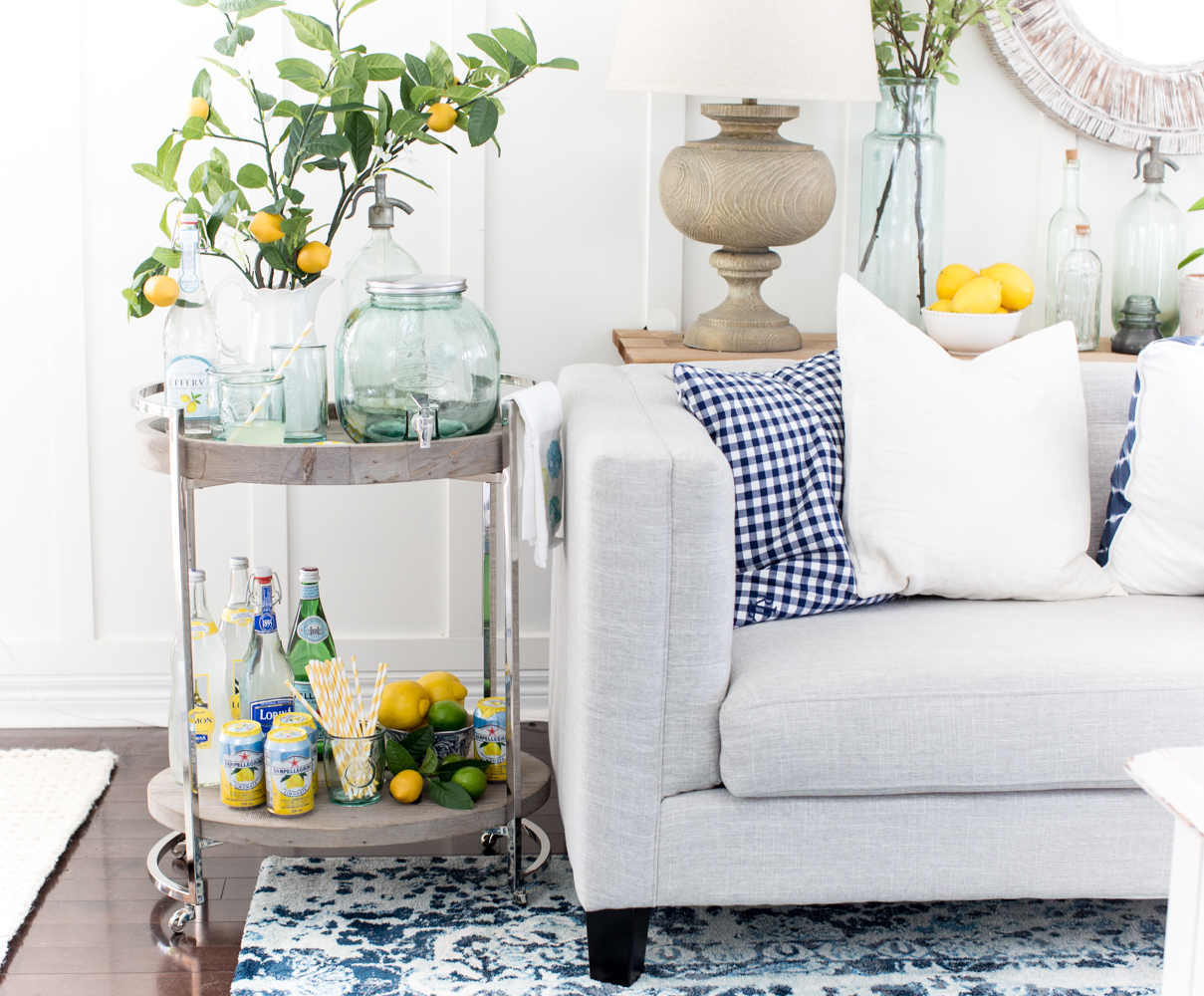 I think it's very sweet and can't wait to share the video I created for it.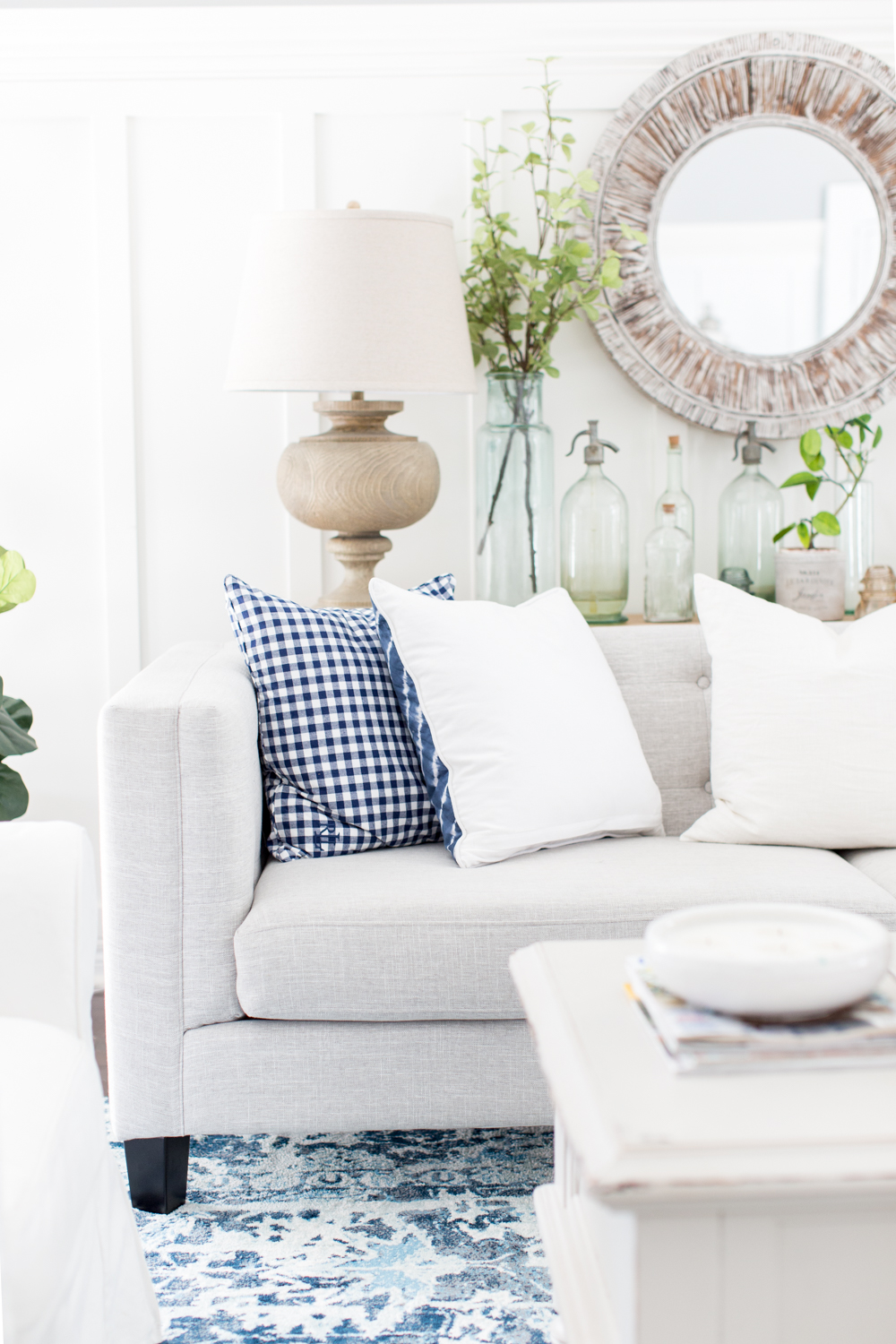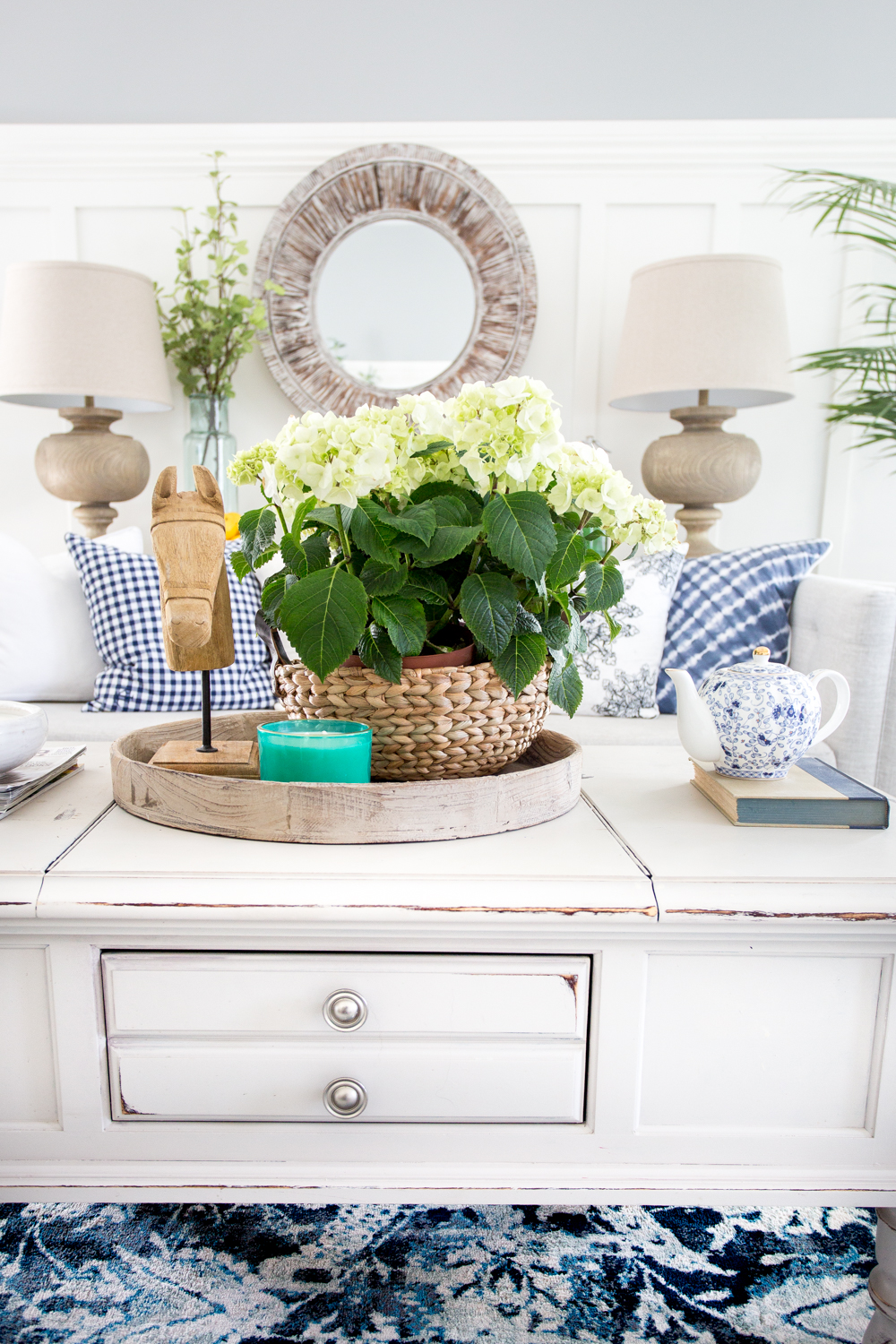 The other day I wanted fresh Hydrangeas for a photoshoot and asked hubby if he could pick some up from the grocery store on his way home. As they didn't have any, he went all the way to the nursery to get several of these. Sweet, right? I'll have to plant them outside eventually, but they look perfect here for now.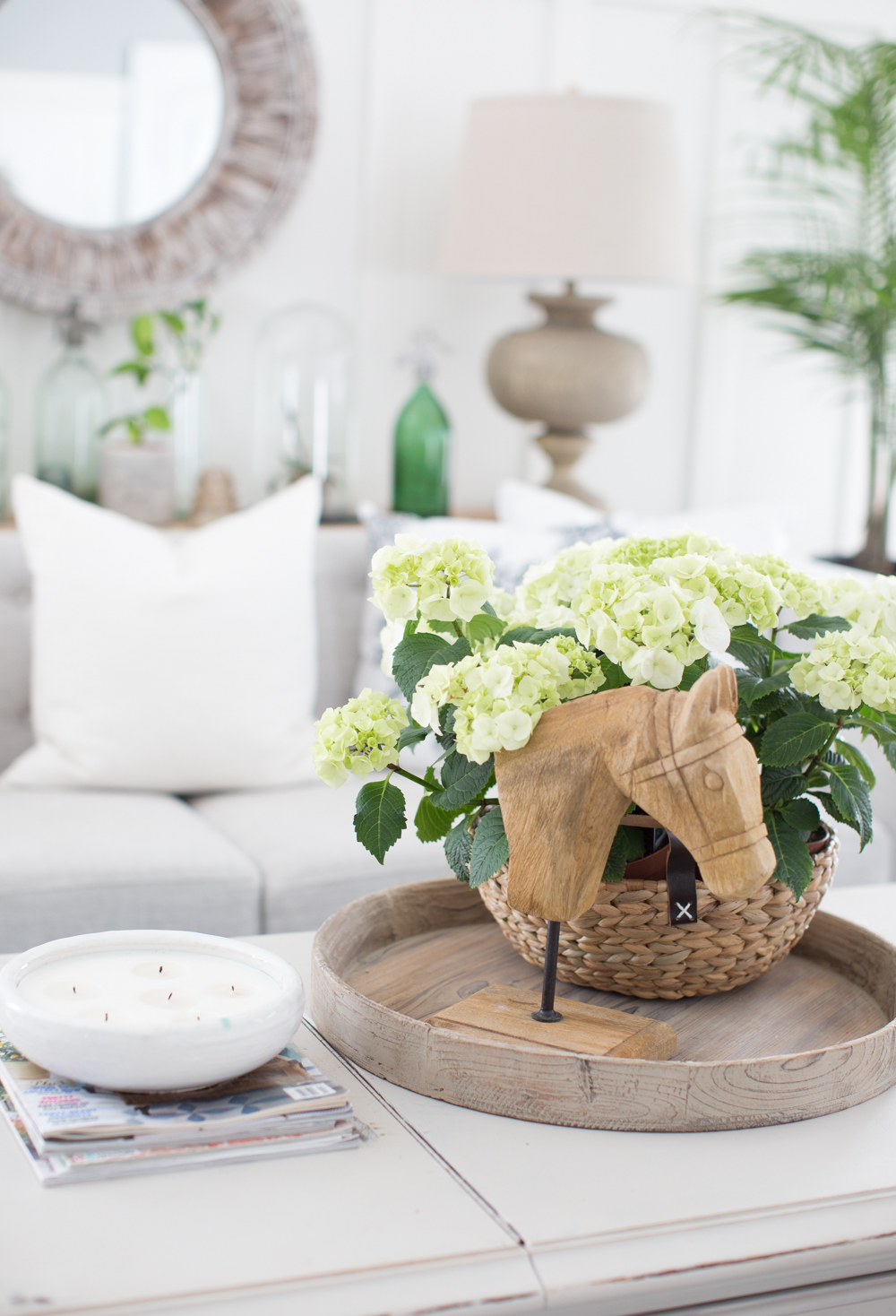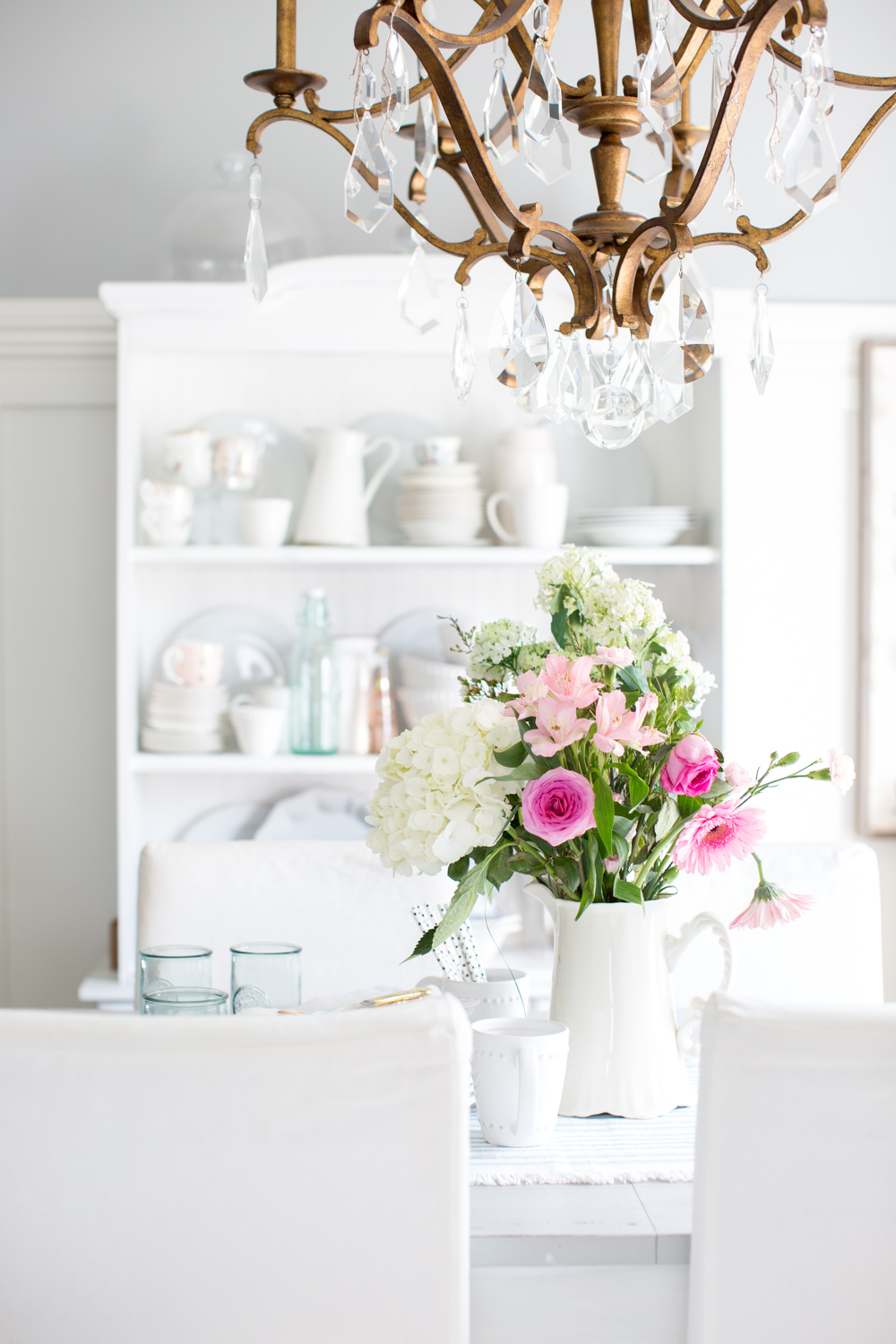 If you're new here, you'll notice we have an open concept home and that our living room is adjacent to our dining room.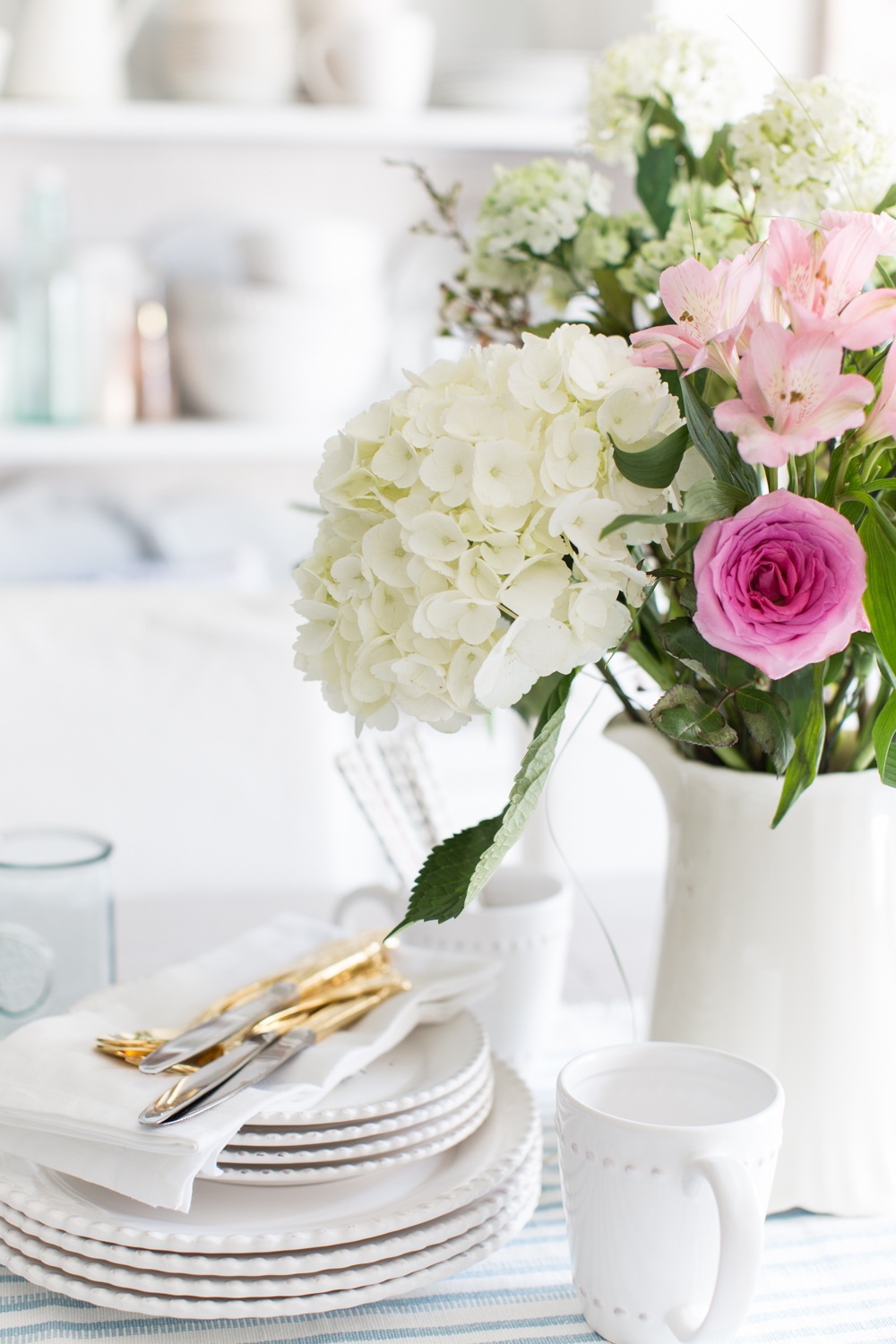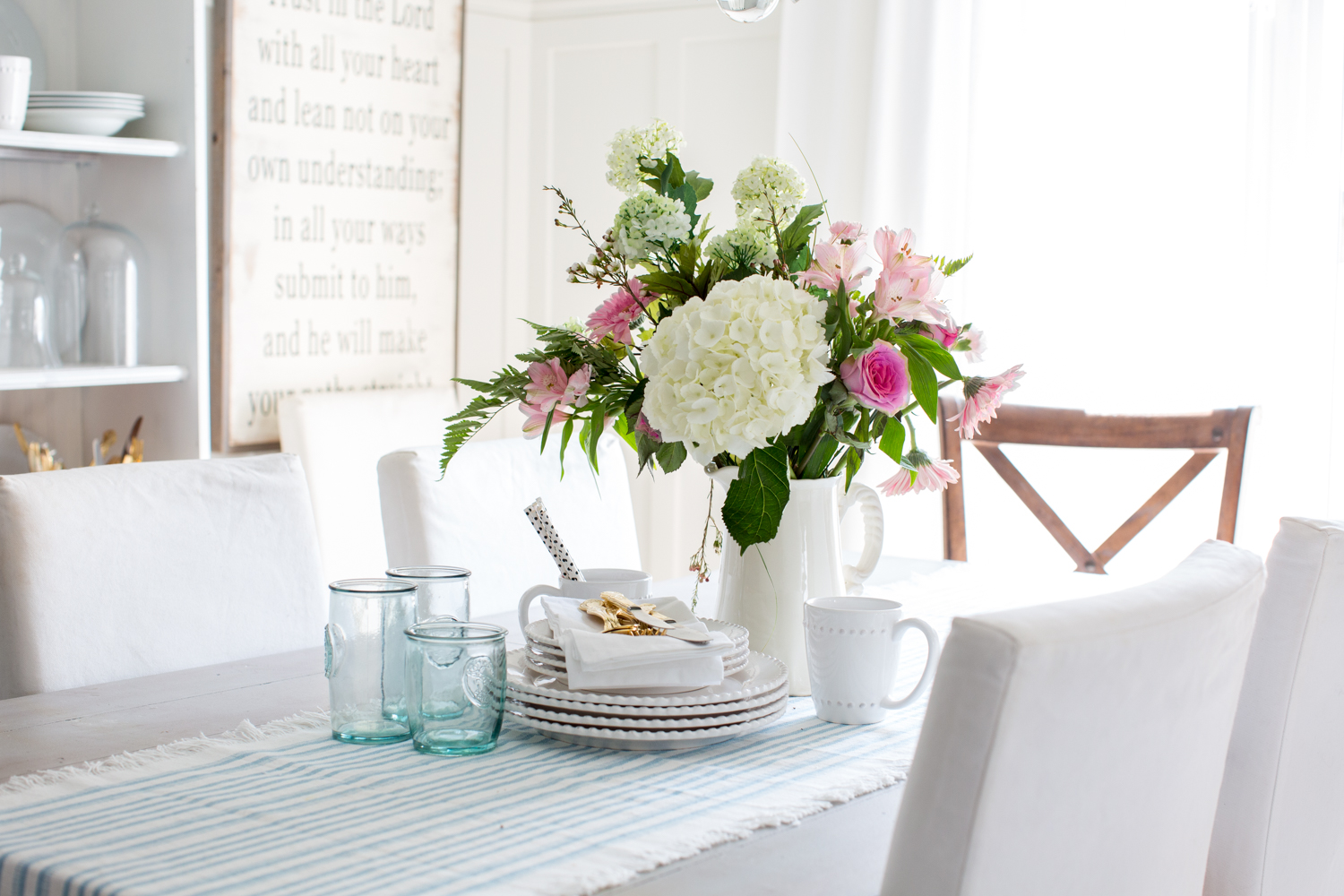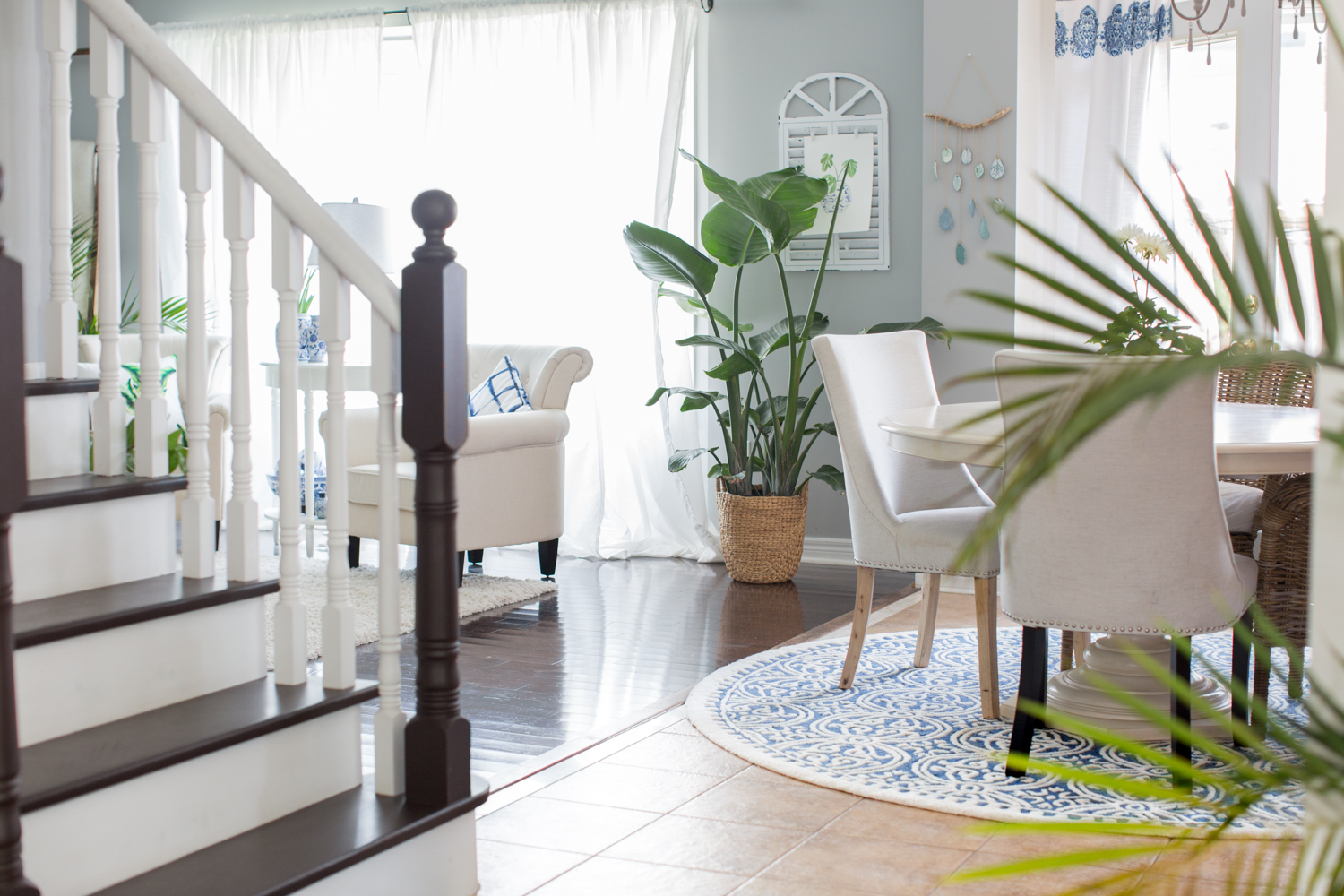 Past the dining room is our family room and kitchen (also adjacent to one another).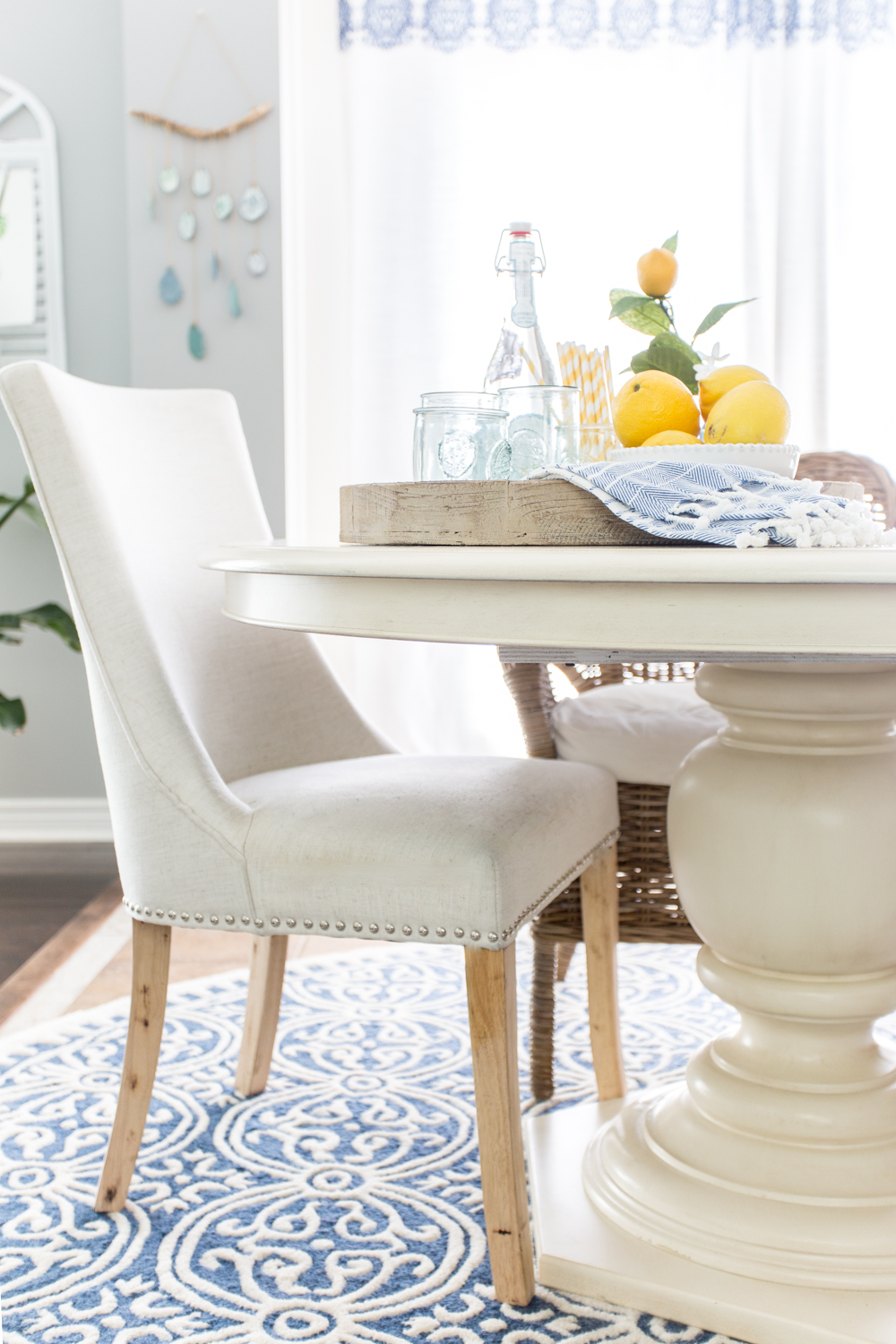 I recently gave our dinette area a mini refresh, which you can see more here.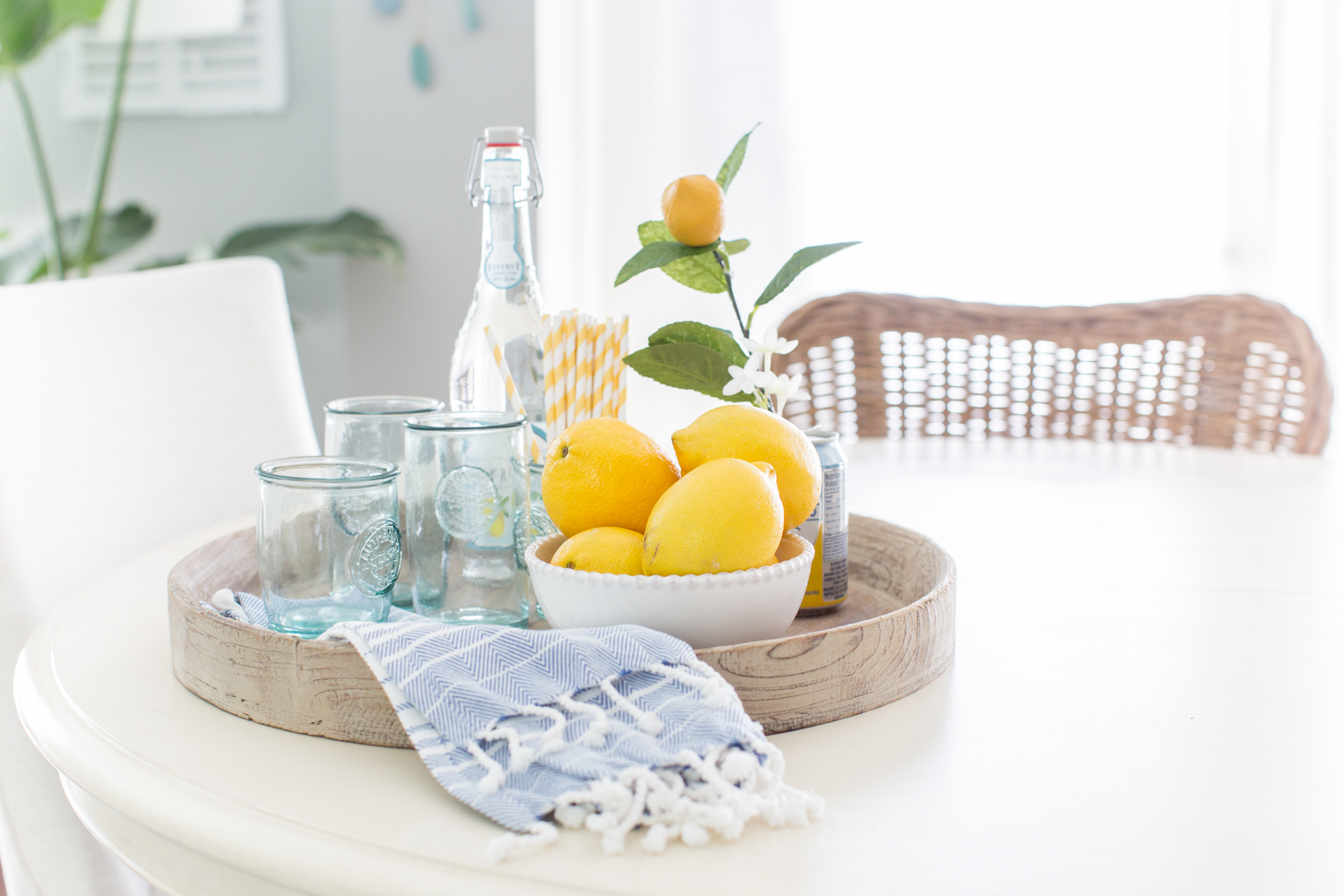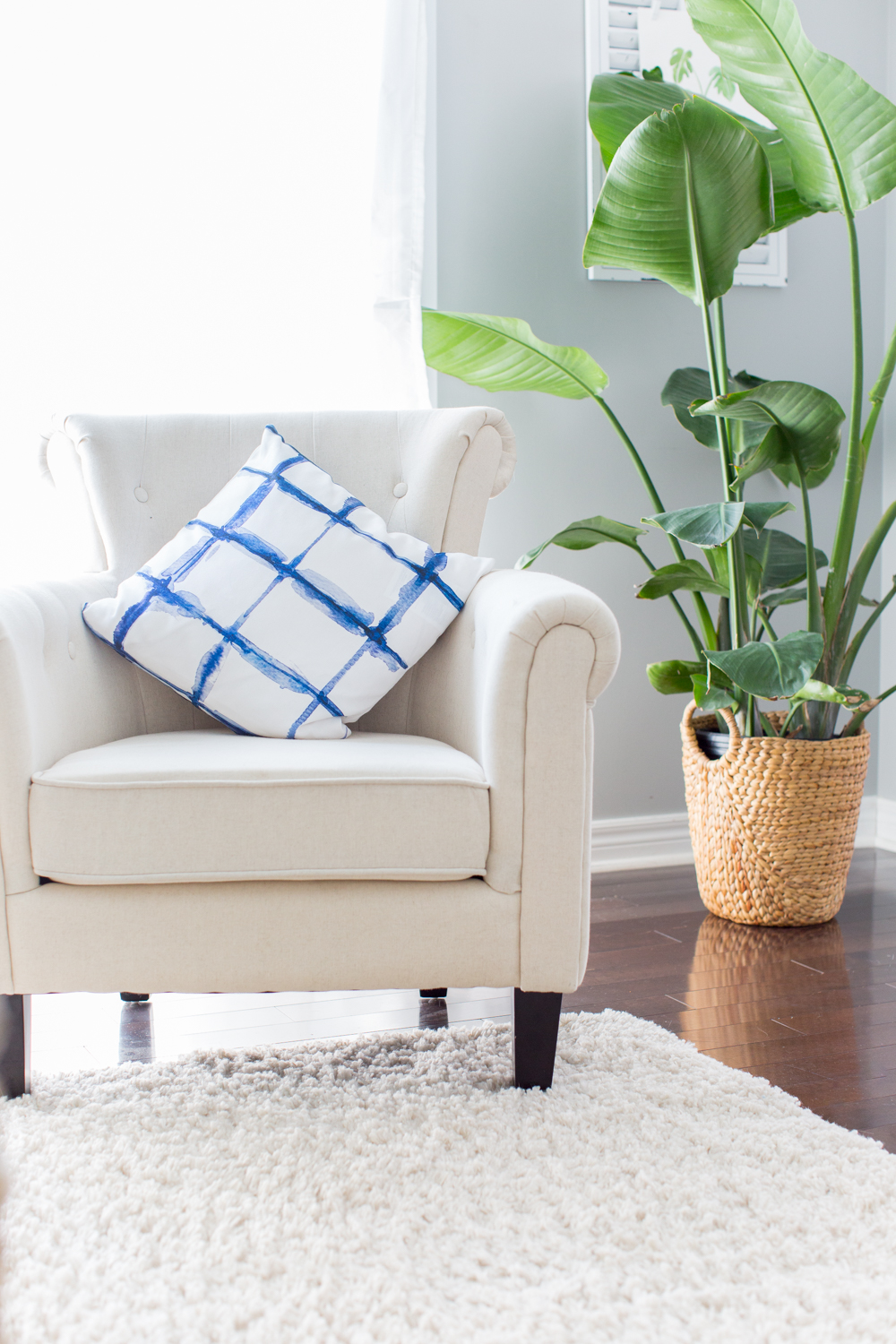 Our dinette and kitchen open up to our family room, which is probably my favorite room in the house.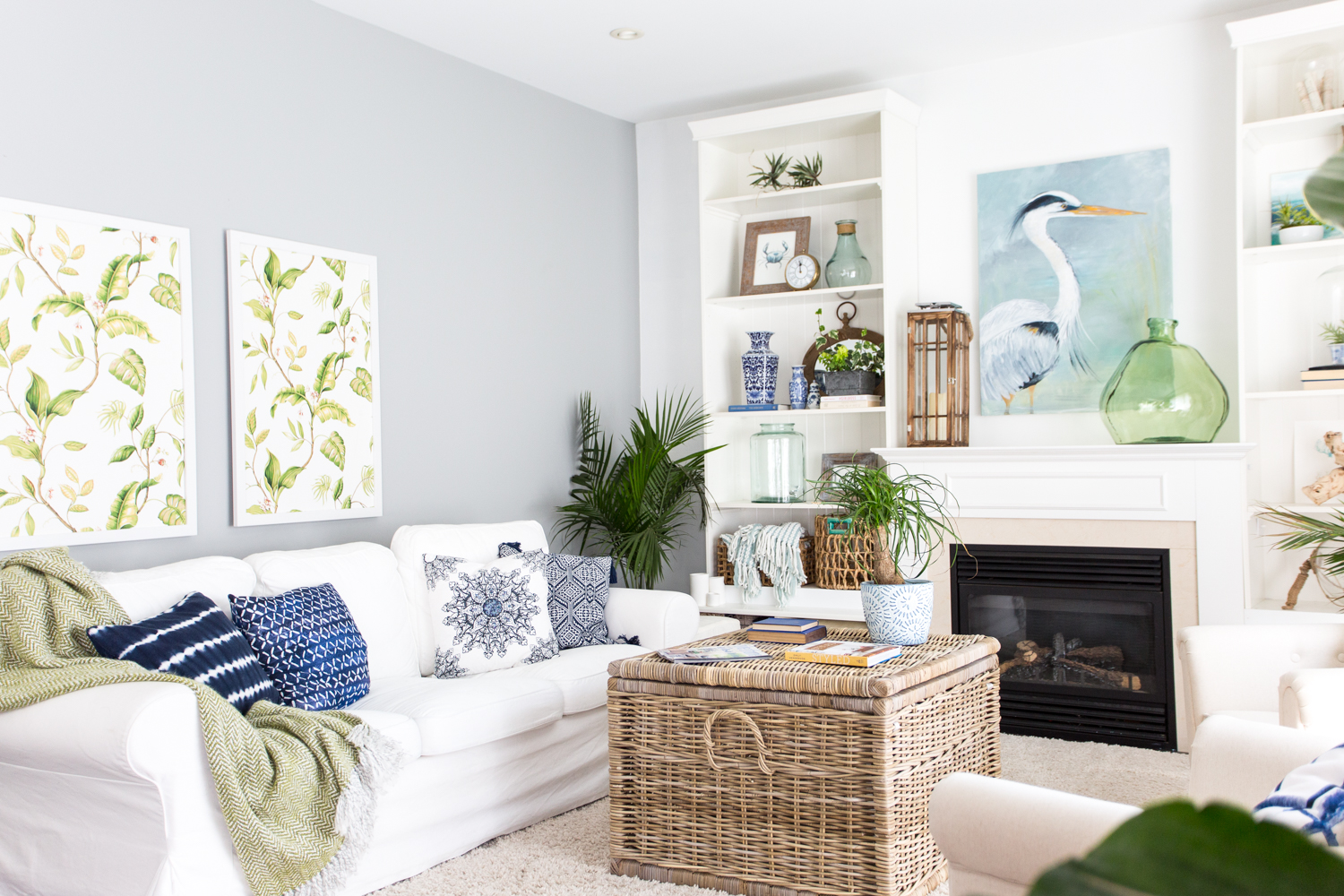 These fun prints are actually  this wallpaper that I just placed in two large frames.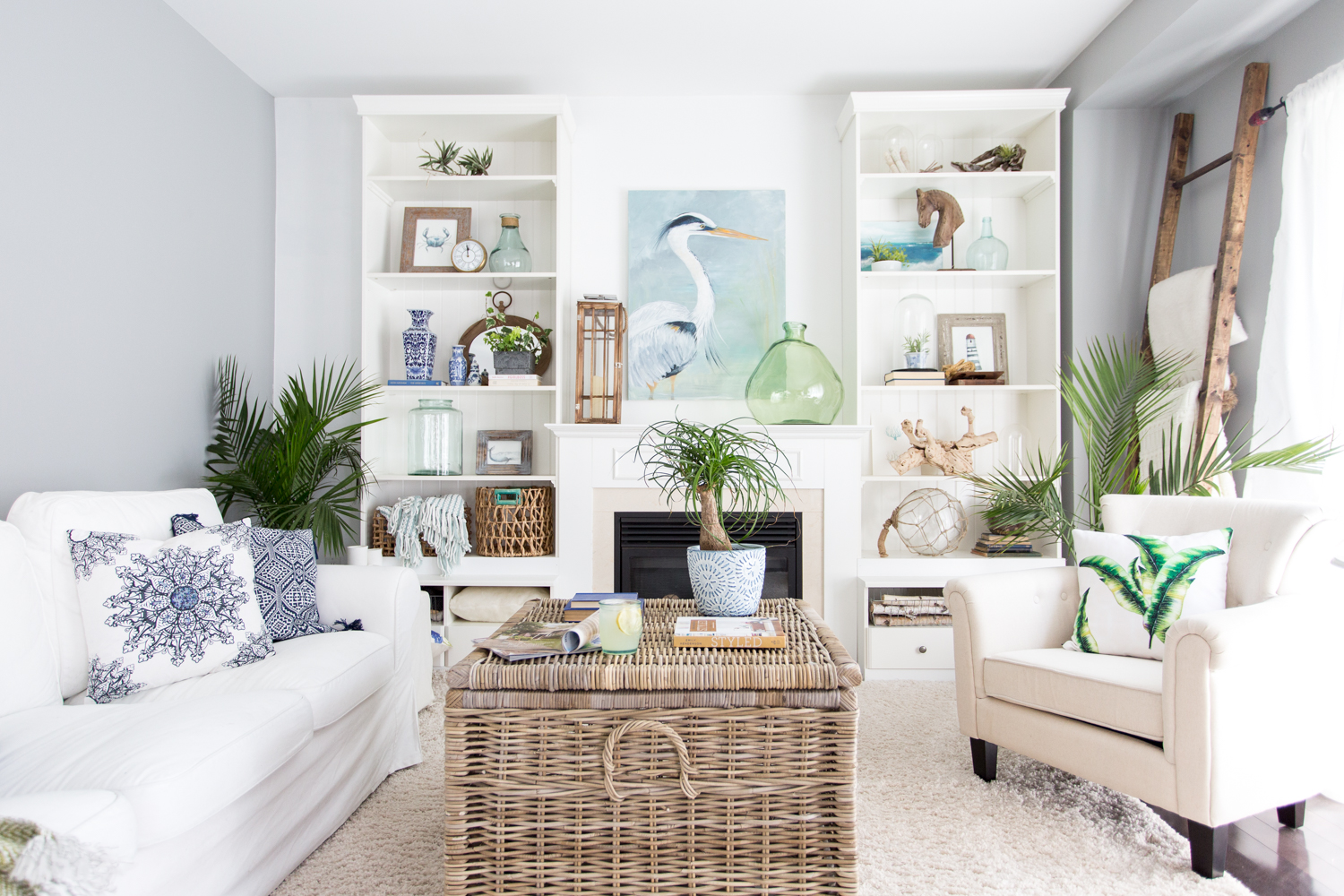 Hubby recently built the shelves and though I've changed them a couple of times (here, here and here), they've remained the same for a longer period than usual.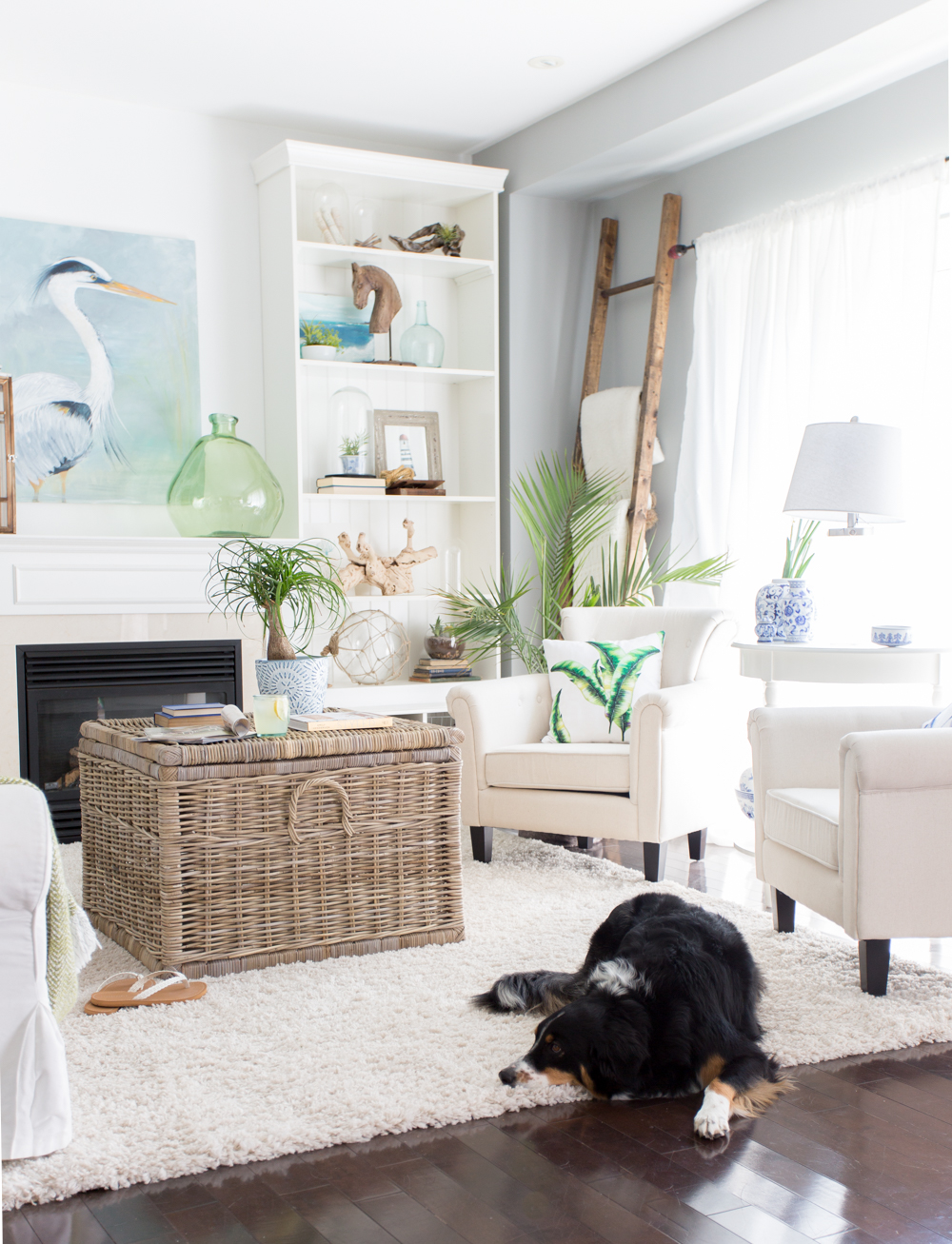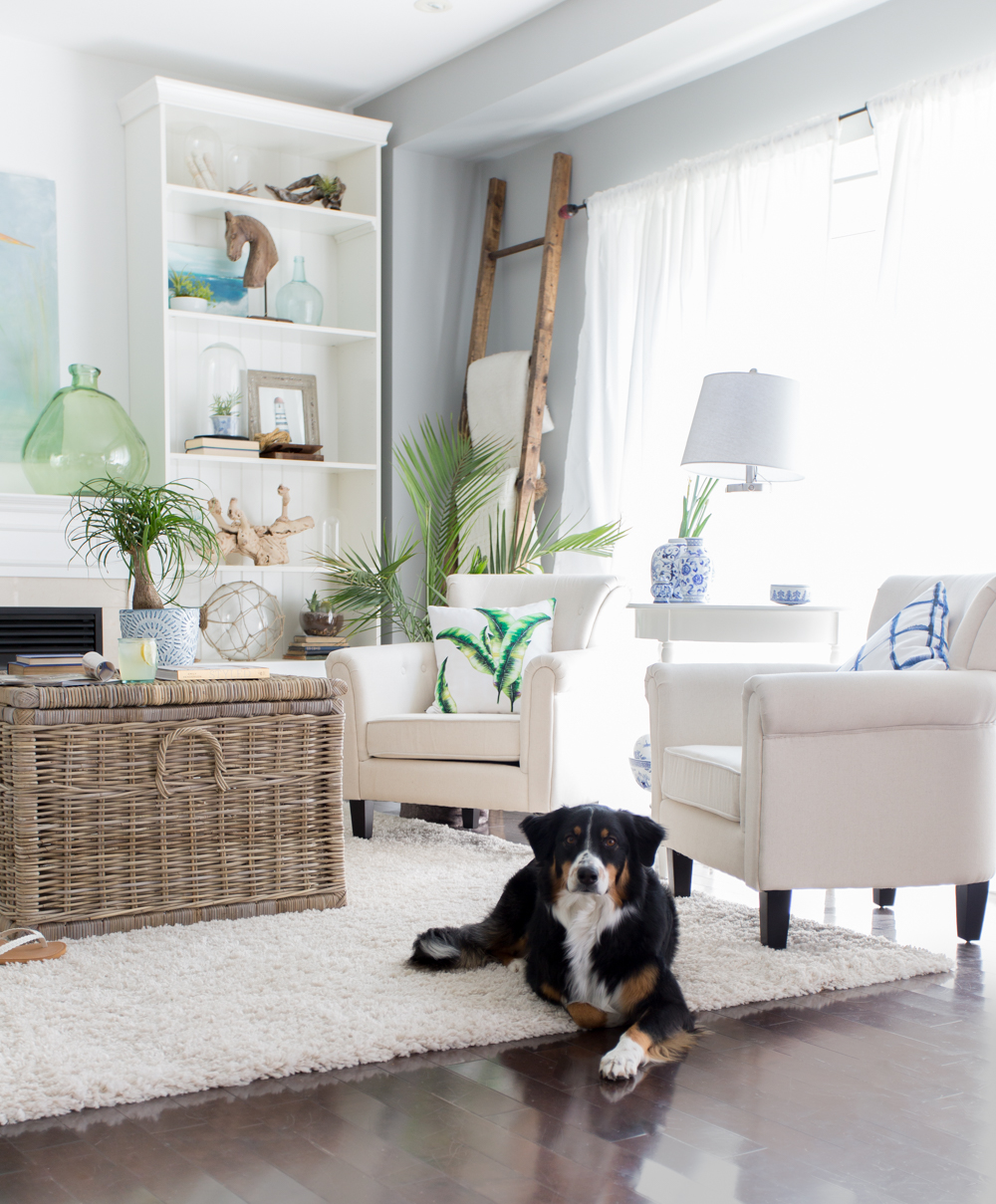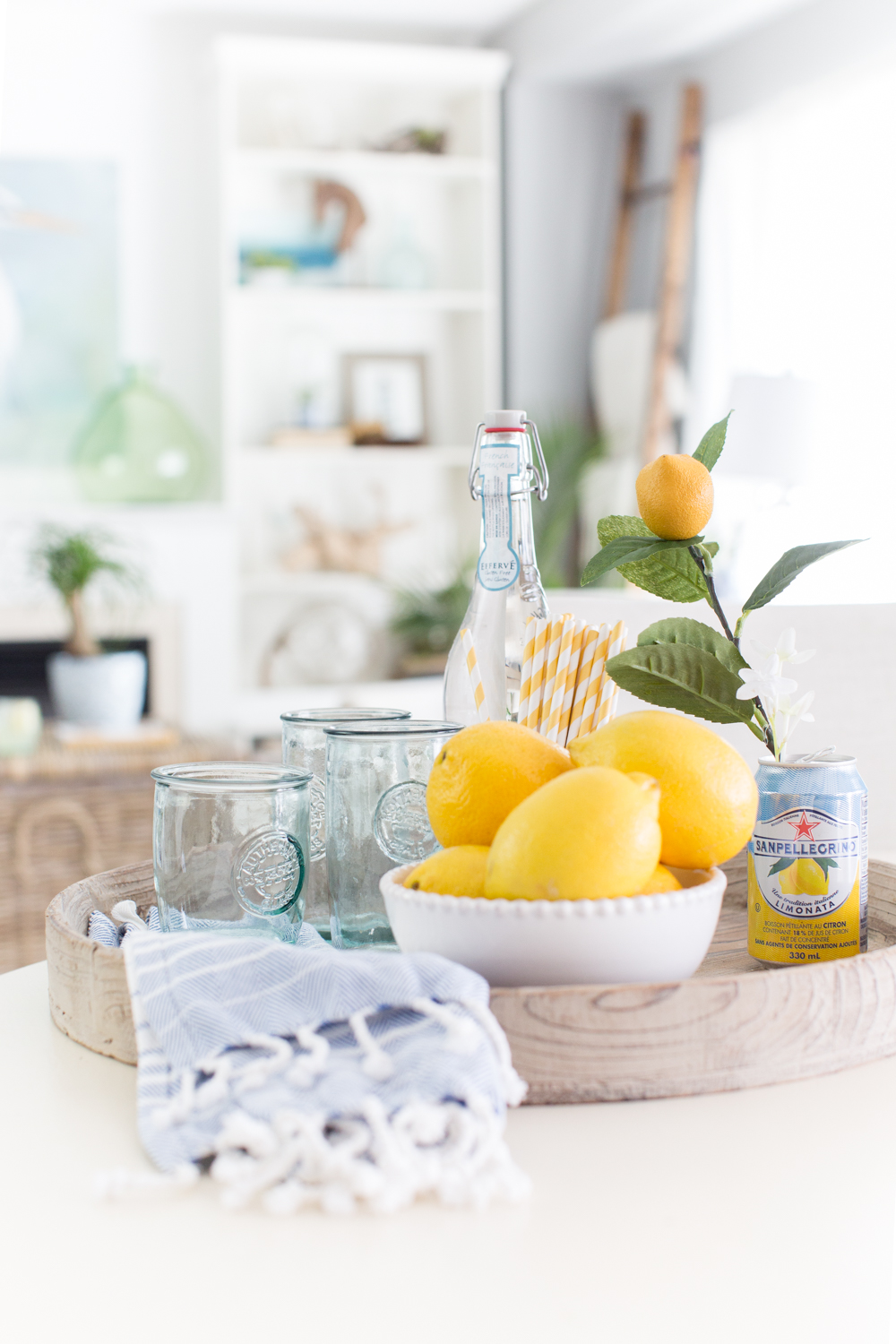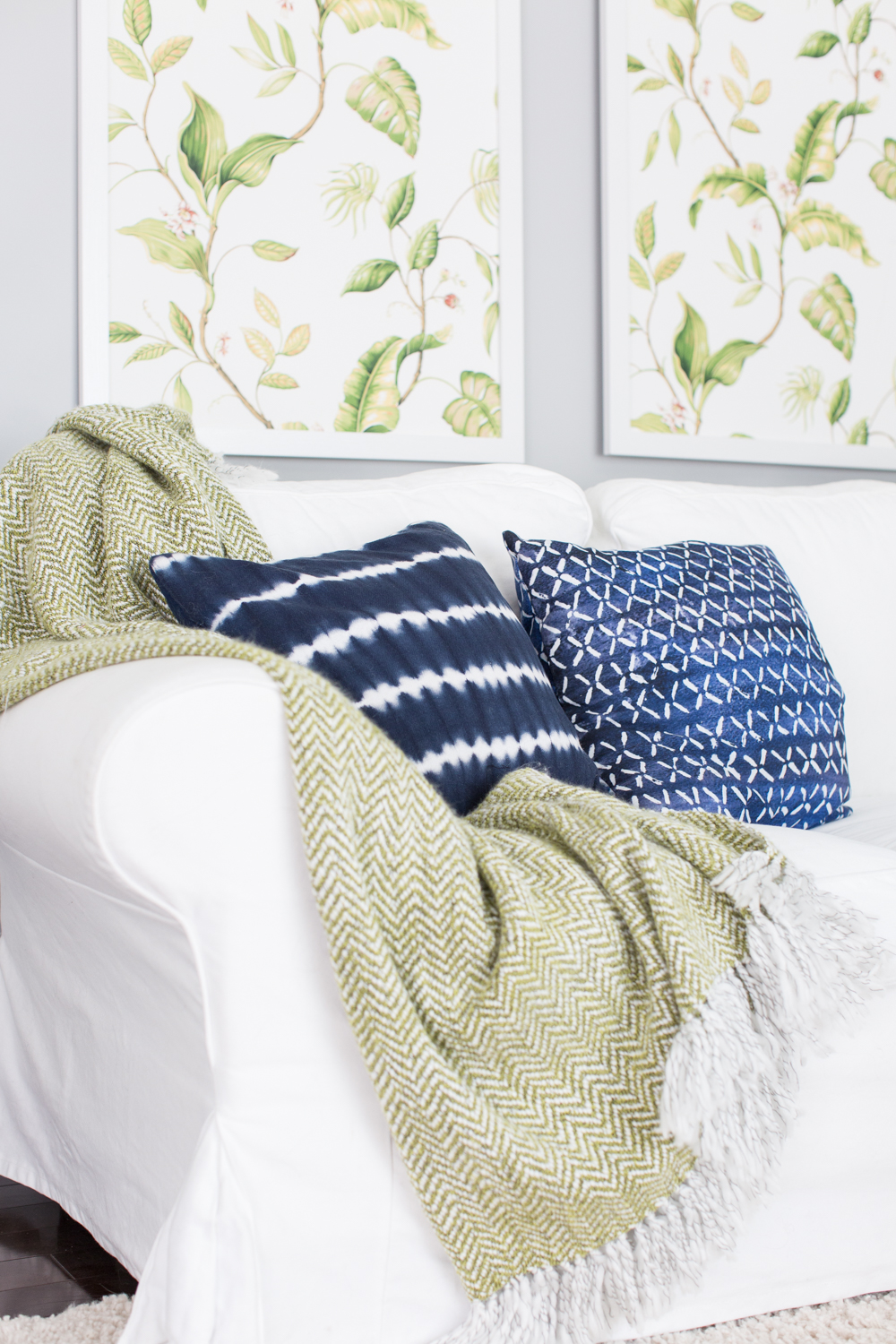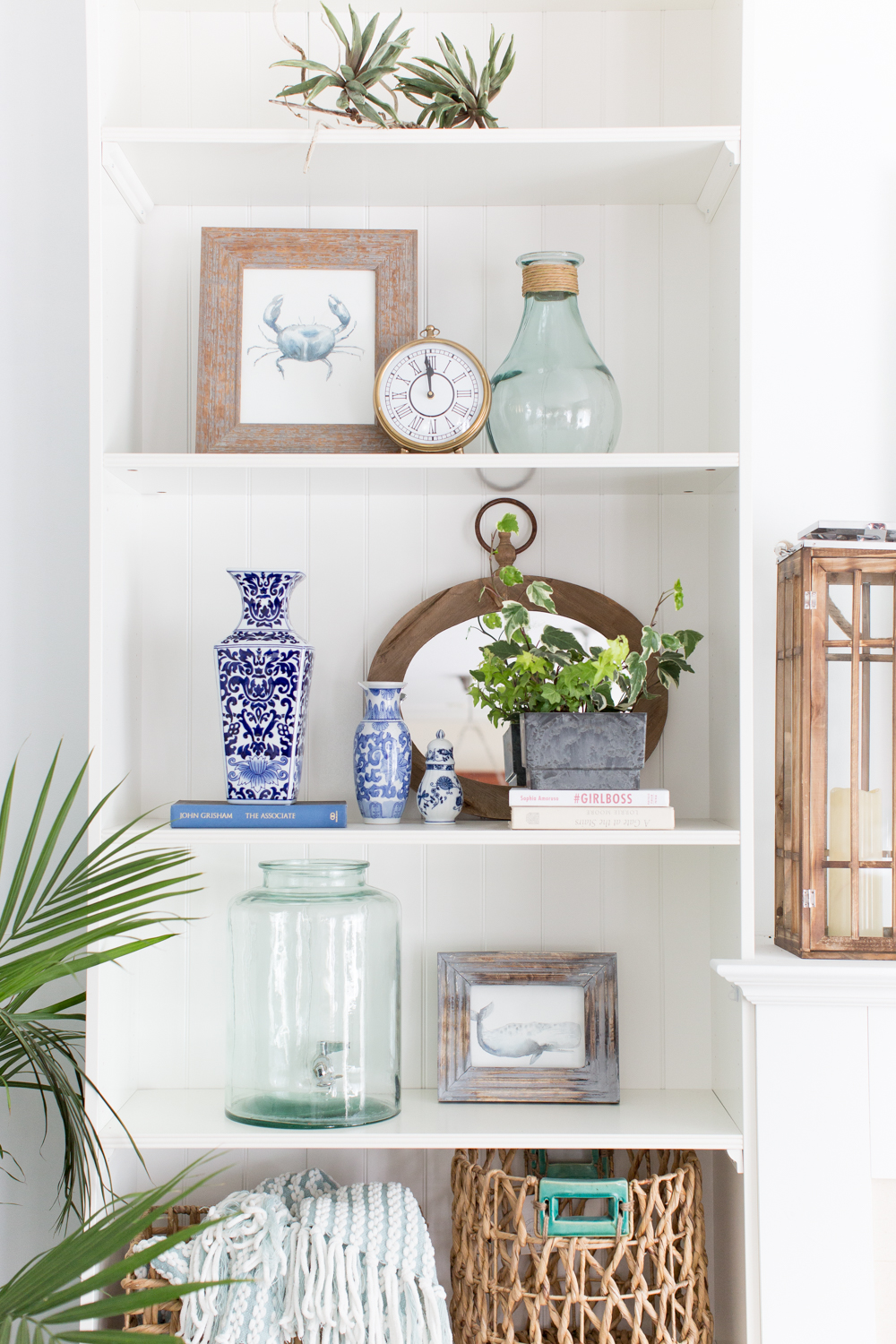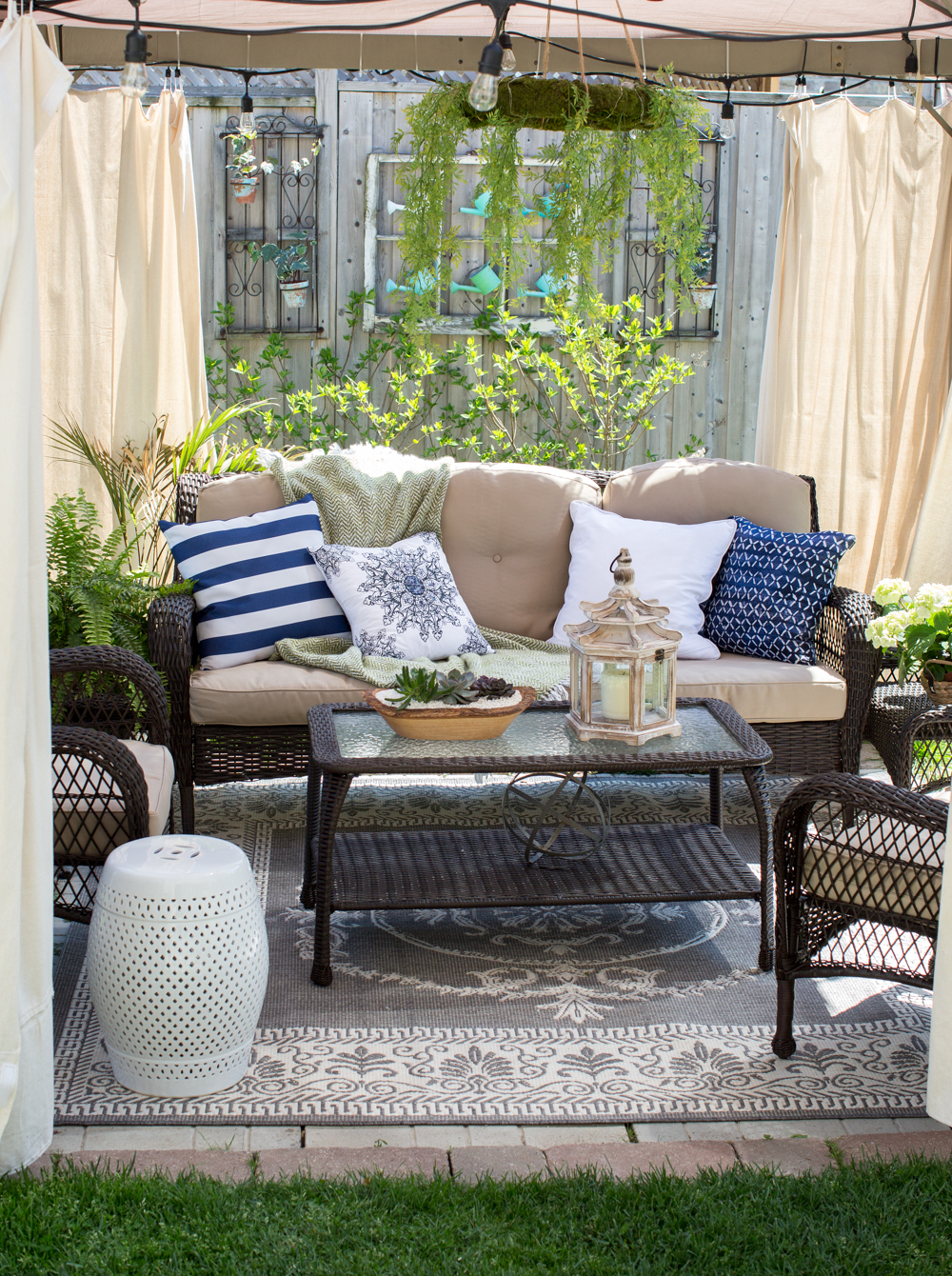 We recently also gave our patio a little summer refresh (HERE).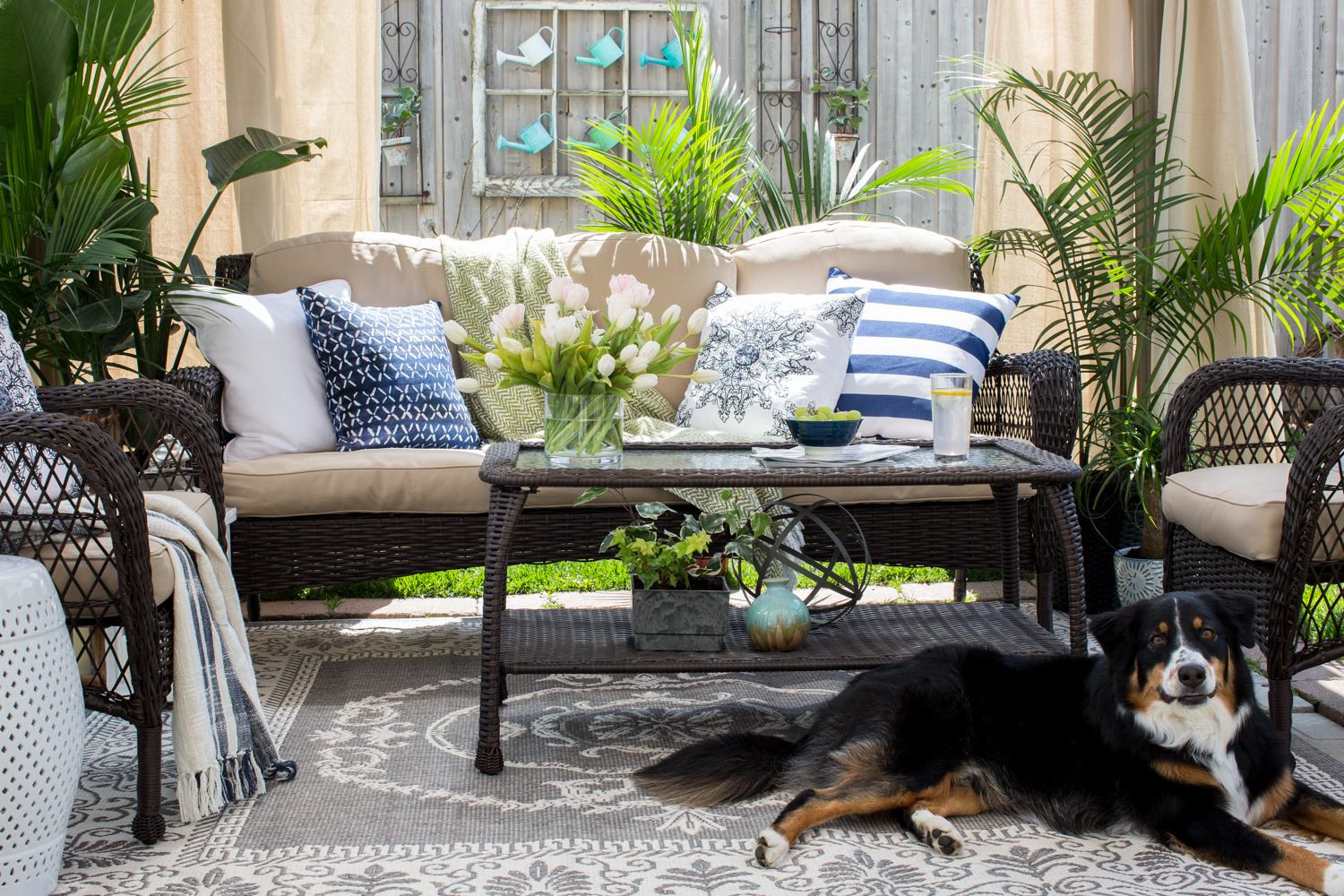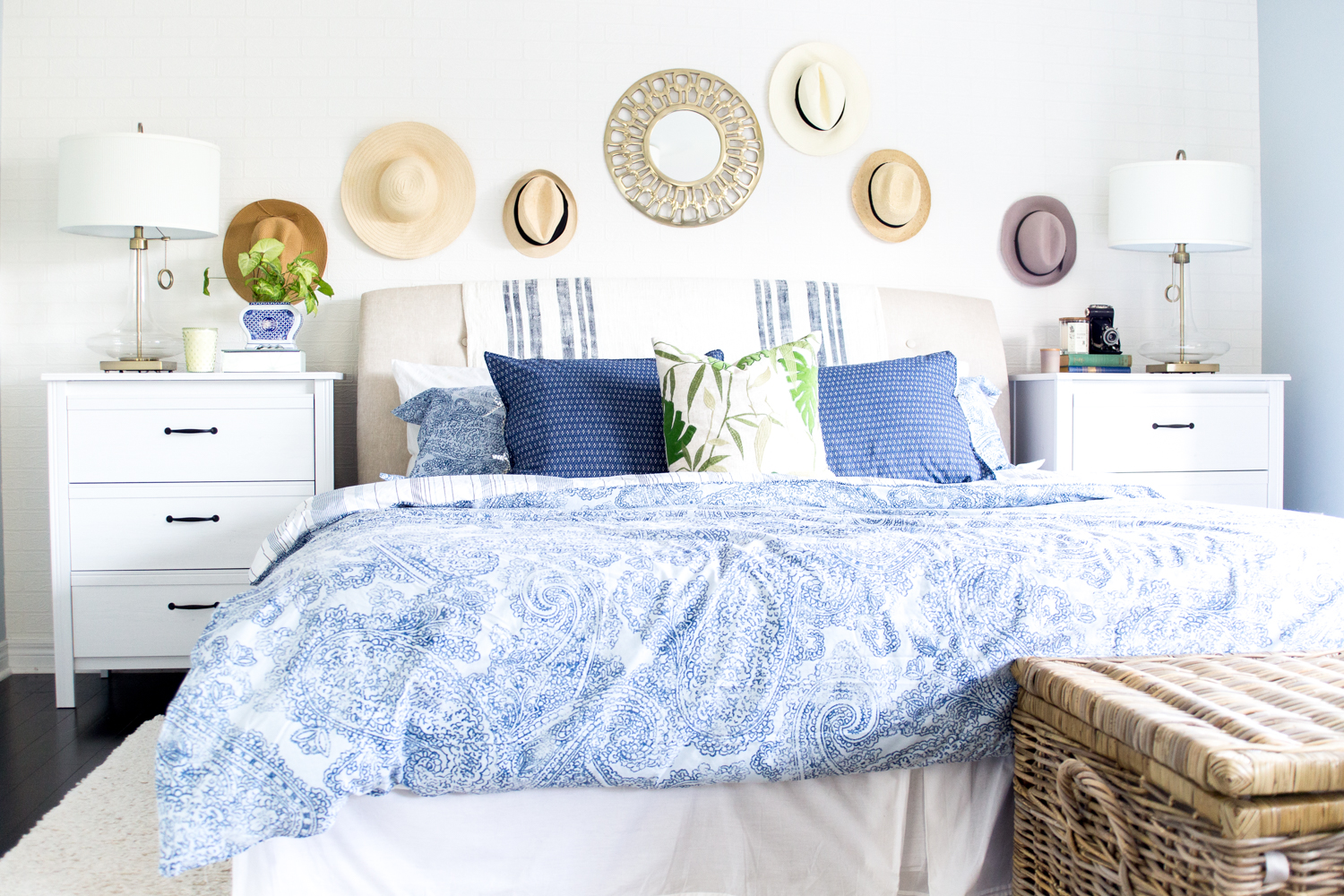 Moving upstairs and into our master bedroom, this is also another exclusive sneak peek as I will be sharing the makeover in an upcoming video for Wayfair.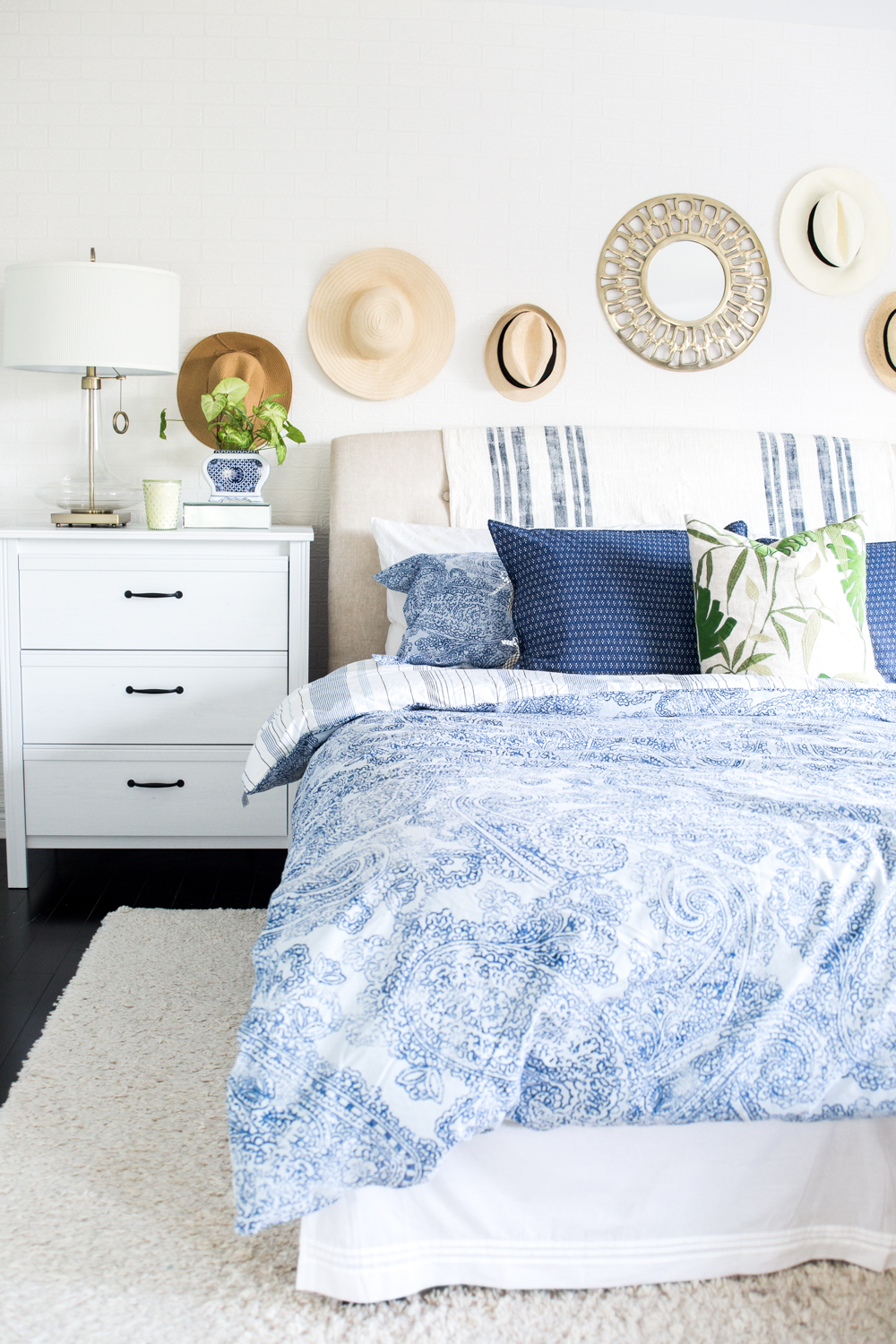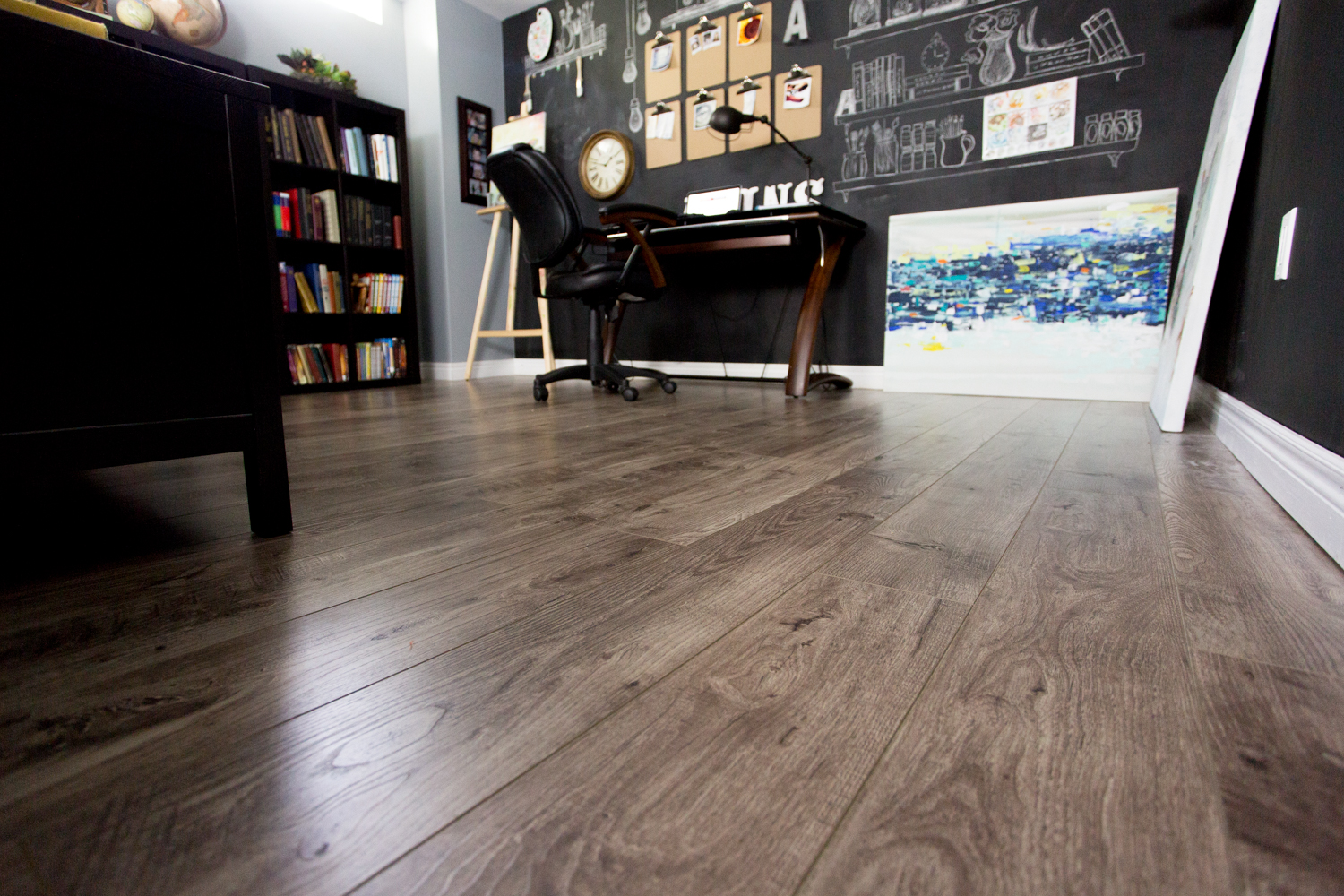 And finally, I can't wait to share our basement transformation with you.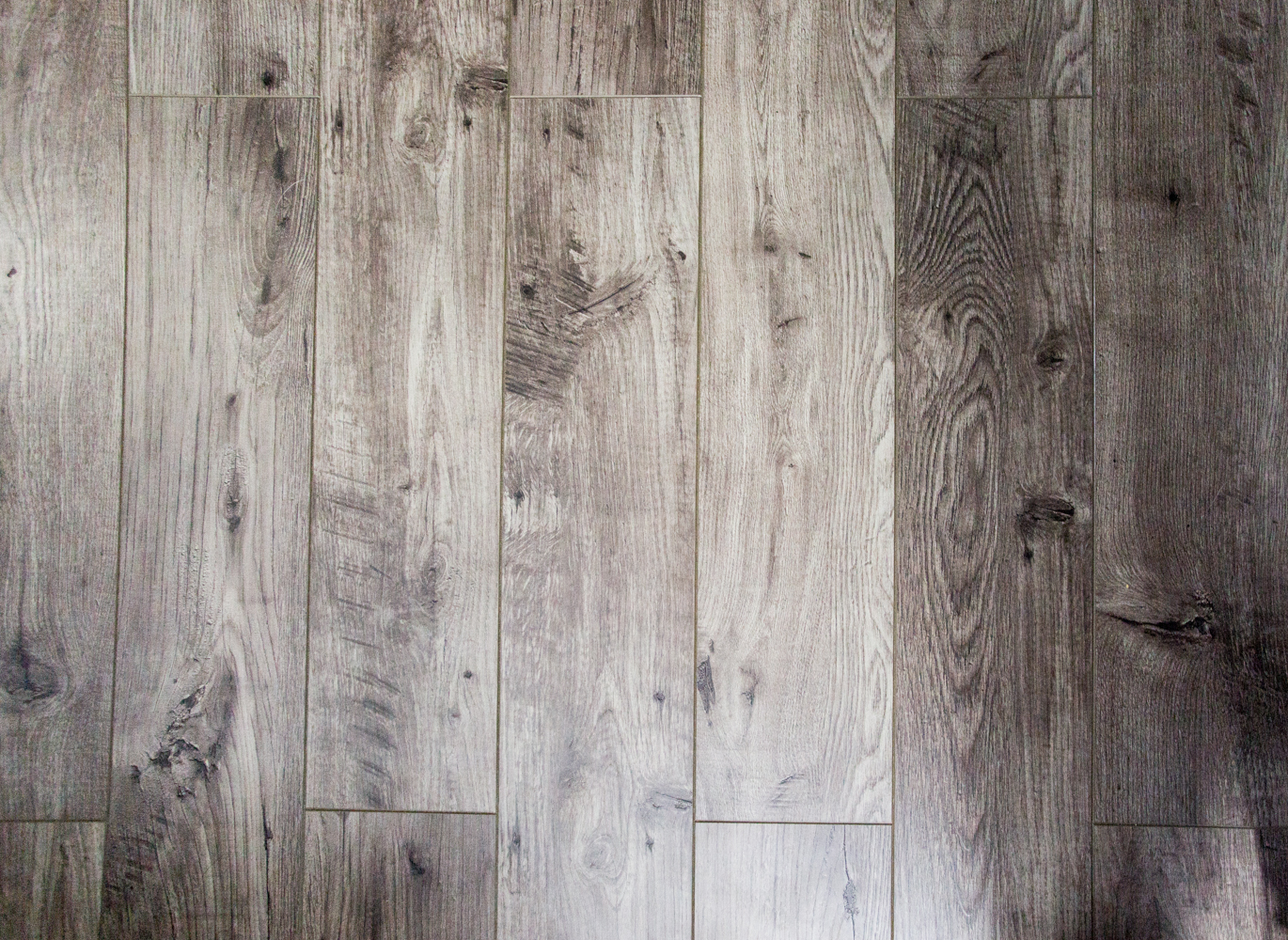 We used these incredibly gorgeous floors from Golden Select and I can't say enough great things about this floor. I'll be sharing more of this space soon and will tell you a funny story that happened while re-doing it.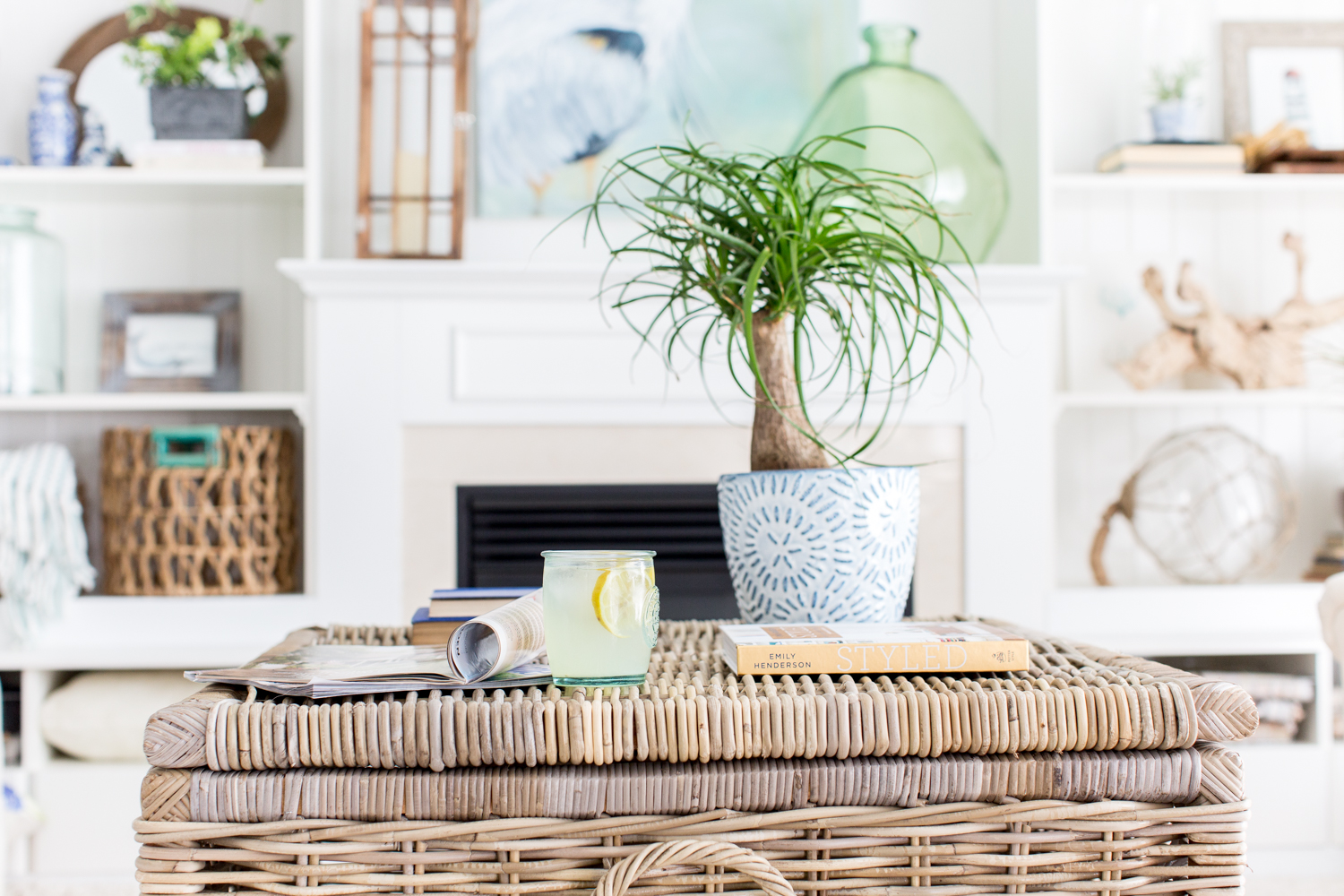 So there you go – our home celebrating summer. I hope you enjoyed it and found some inspiration.
I'd love for you to keep in touch via INSTAGRAM, FB or TWITTER (yes, I'm actually starting to use Twitter).
You can shop some of the items in this post here:
Crane Art – Original Craftberry Bush – Print can be purchased
HERE
Indigo Print Pillow –
Craftberry Bush Society 6
Please don't forget to head on over to Julie's beautiful home to see the rest of the tour.
Thank you so much for stopping by today…I hope you have a beautiful day.
much love,