Hello again friends. It's Friday, which means it's time for another video.
As always, I want to thank you so very much for taking the time to watch these videos and supporting me through this journey. I hope you enjoy it.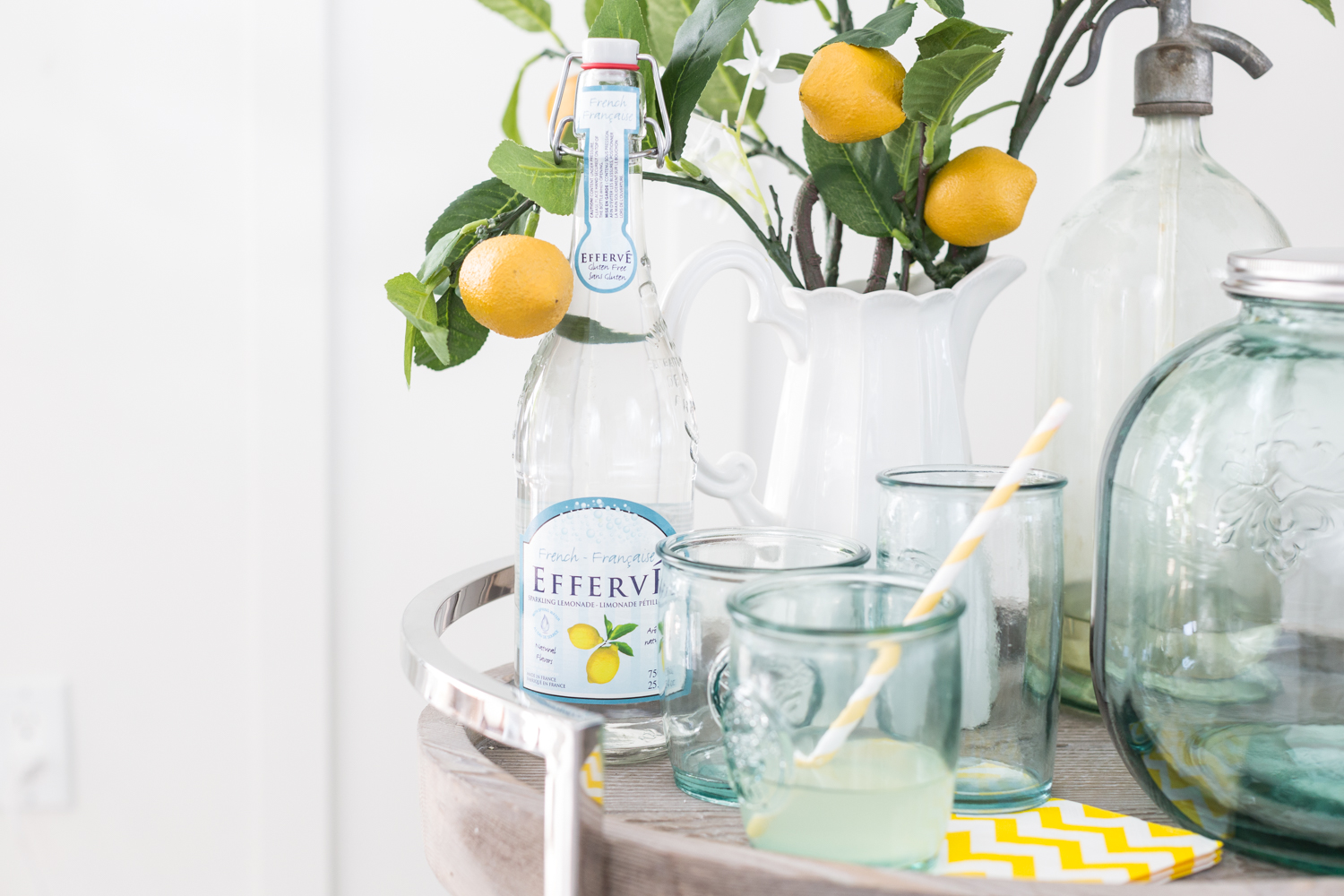 Bar carts have made a huge come back and it's probably because of their versatility and functionality.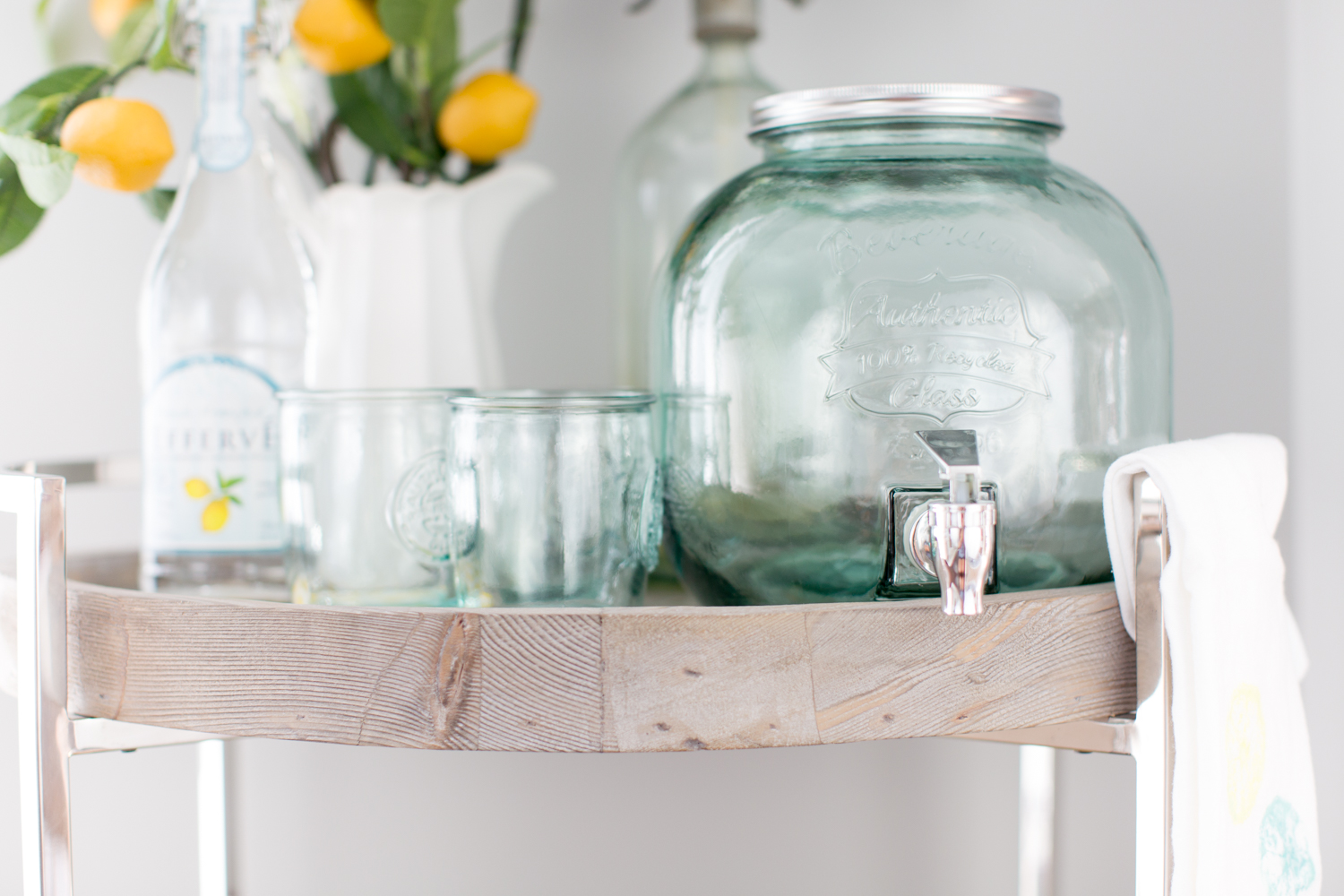 I love this bar cart from Wayfair as it blends in so well with the rest of our decor. The rustic feel of the trays and the sleek look of the silver are an unexpected yet perfect match.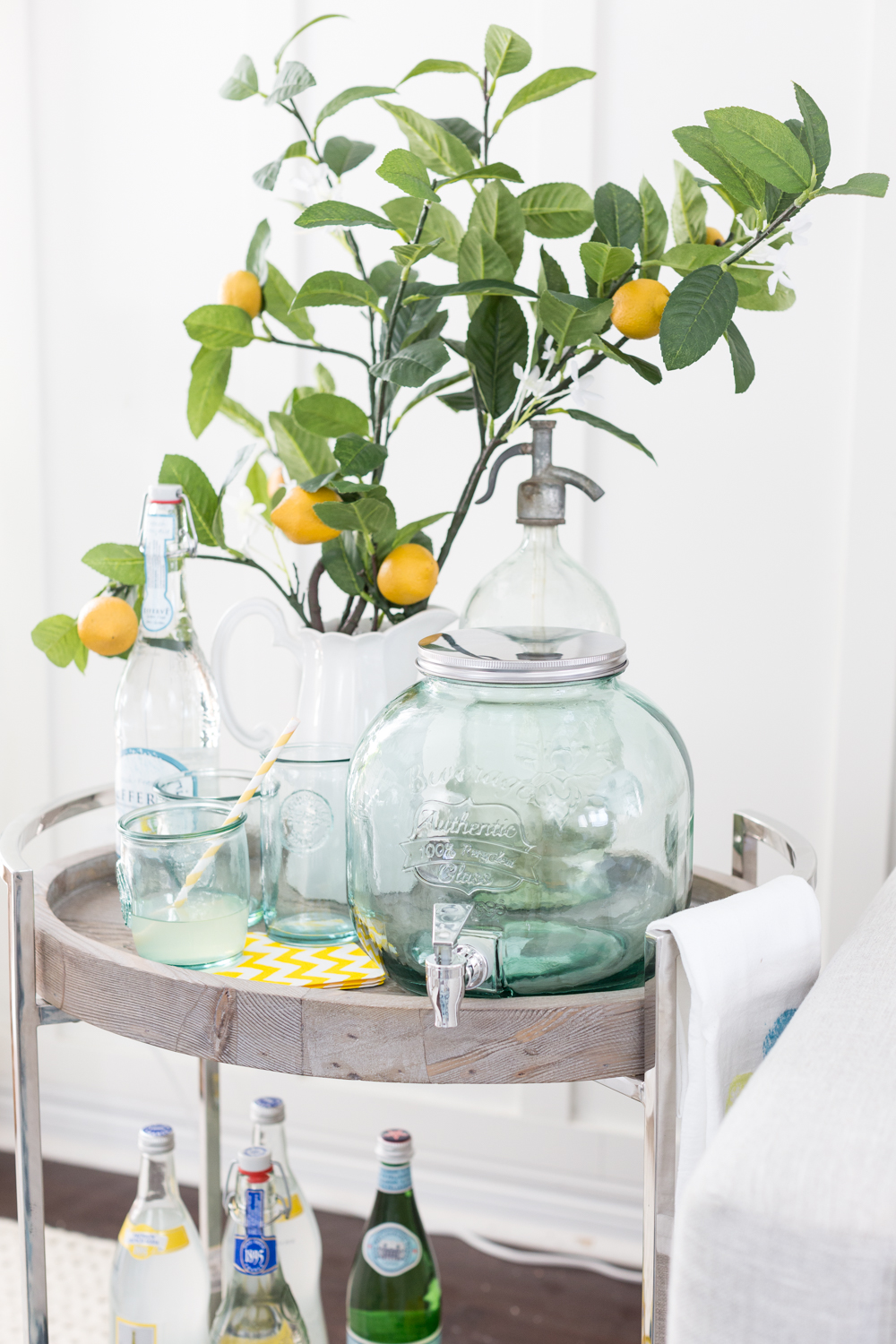 Bar carts can of course be used for purposes other than what their name implies. They can be used as side tables, serving tables, little book shelves, etc.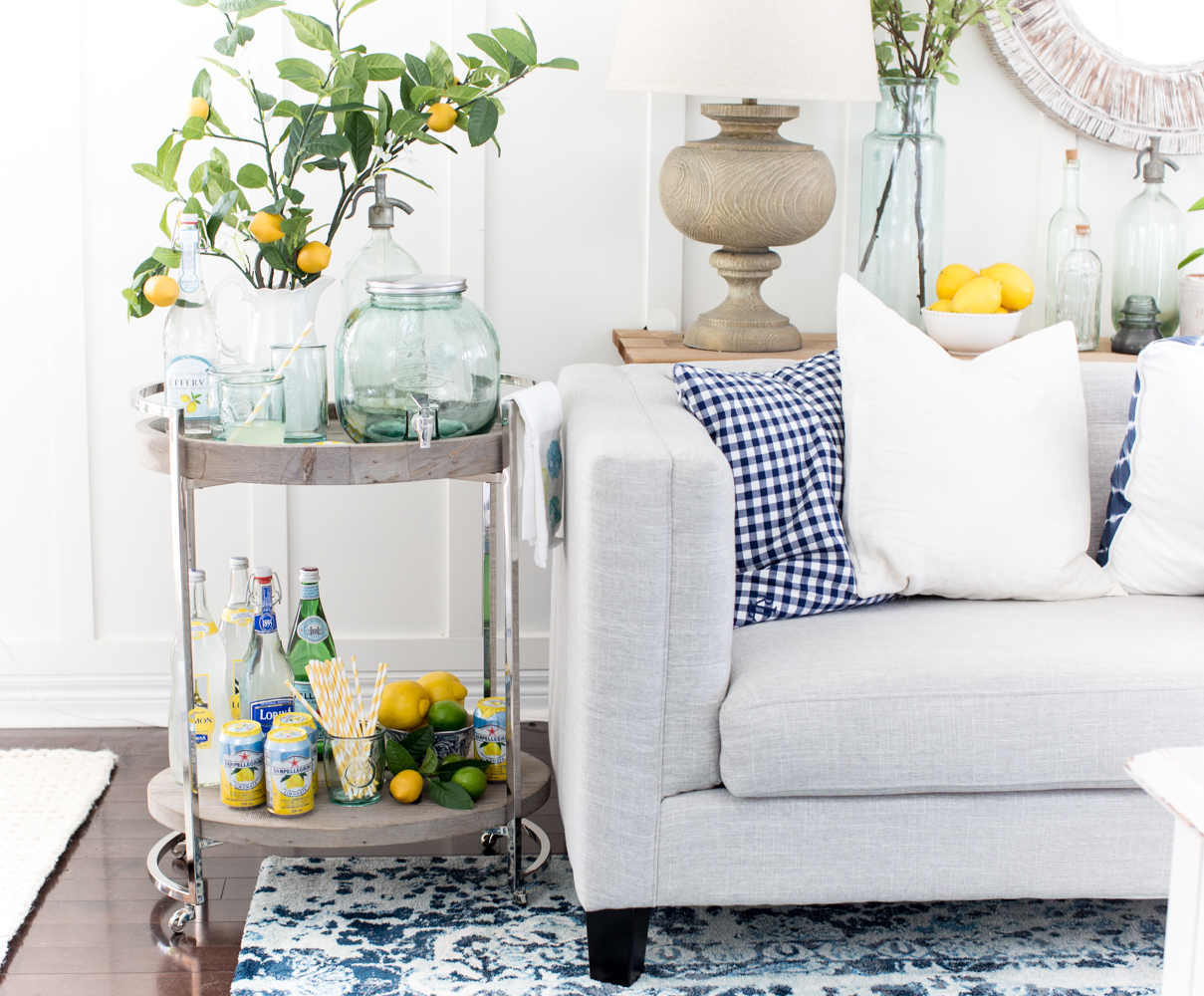 In this case, I styled it using pretty bottles with a lemonade theme, which is perfect for this time of year. I think it's a great way to greet your guests on a hot summer day.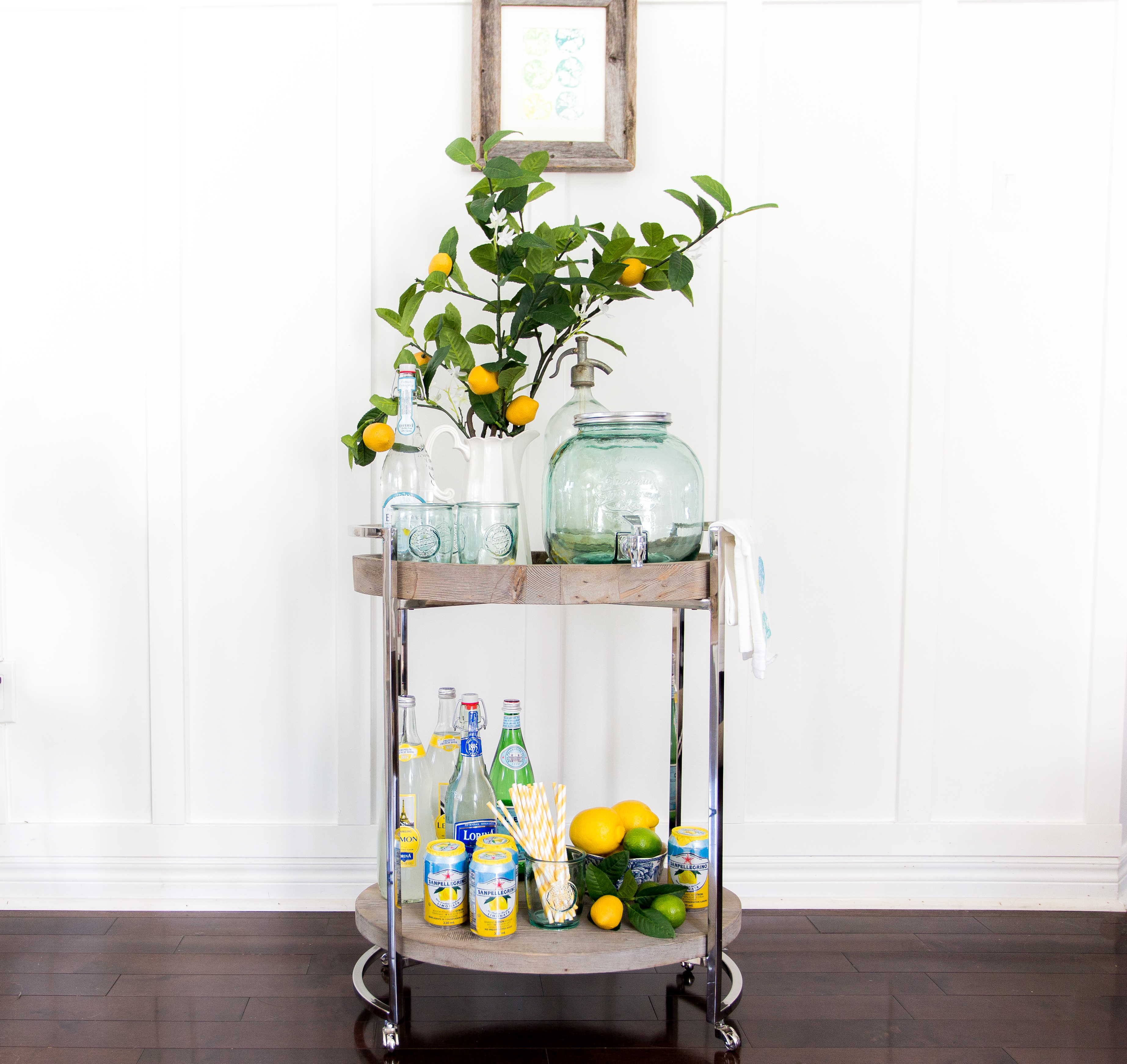 Thank you so very much for stopping by today.
Wishing you a beautiful weekend…xo